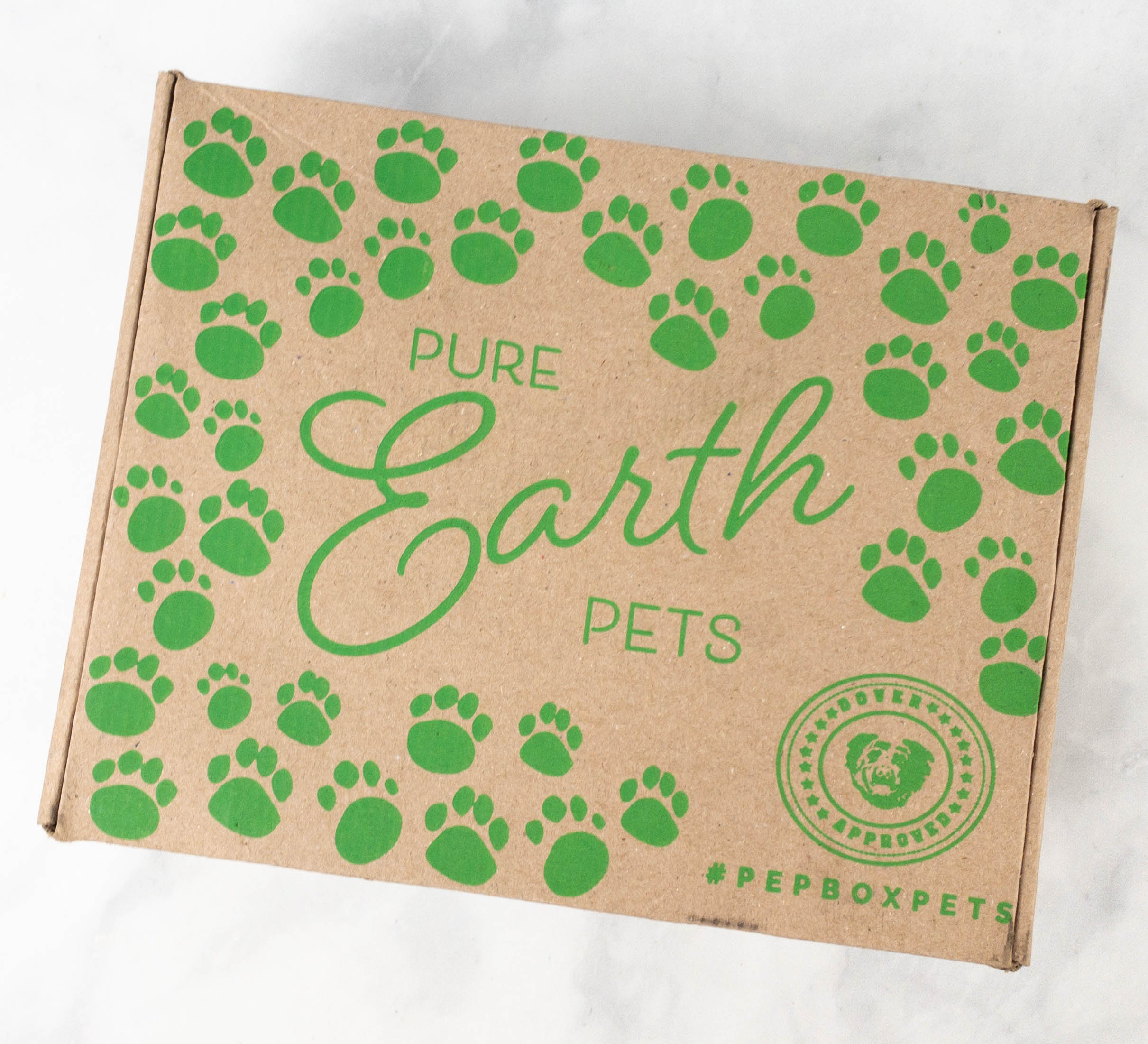 Pure Earth Pets is an eco-friendly subscription box filled with sustainable toys, natural treats and other goodies for dogs. They work with small businesses across the country to introduce subscribers to new and promising brands. Also, the shipping box they use is biodegradable! There are currently two subscription plans: The Dog Box which is $39 per month, and The Puppy Box, also $39 per month.
DEAL: Get 10% off your first order! Use coupon code WELCOME10 .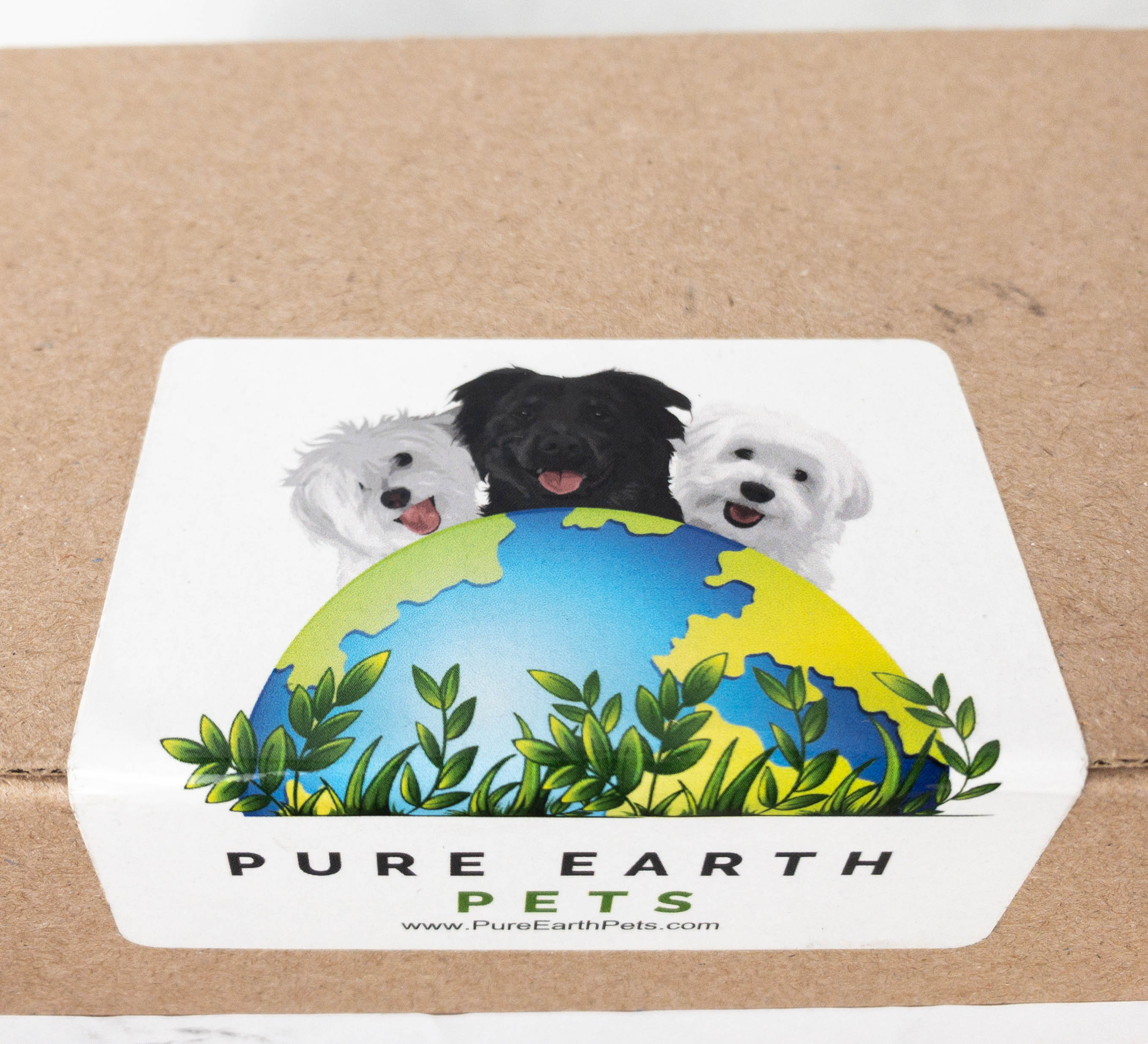 The box is sealed with a Pure Earth Pets sticker.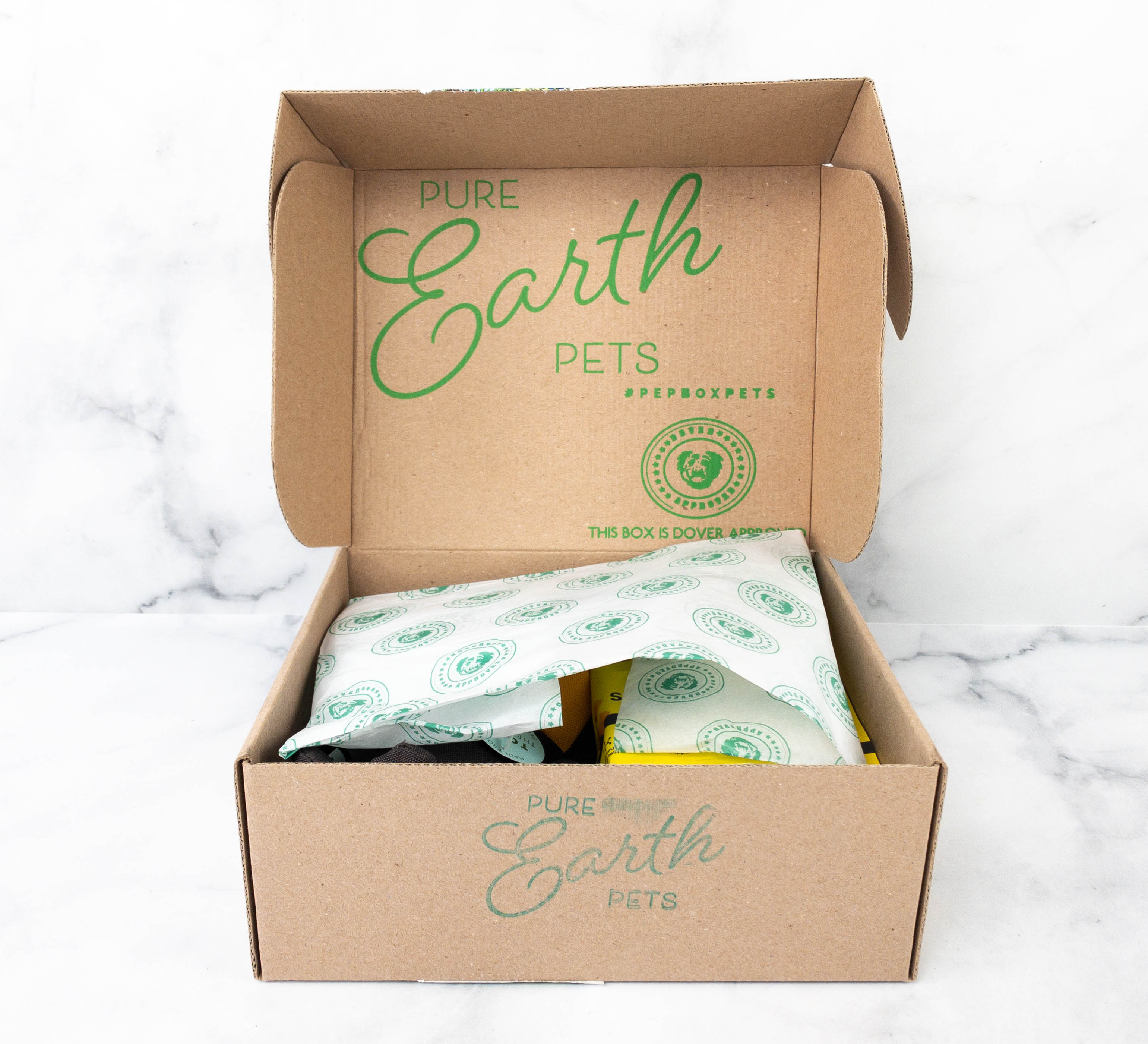 A paper was used to cover the items inside the box.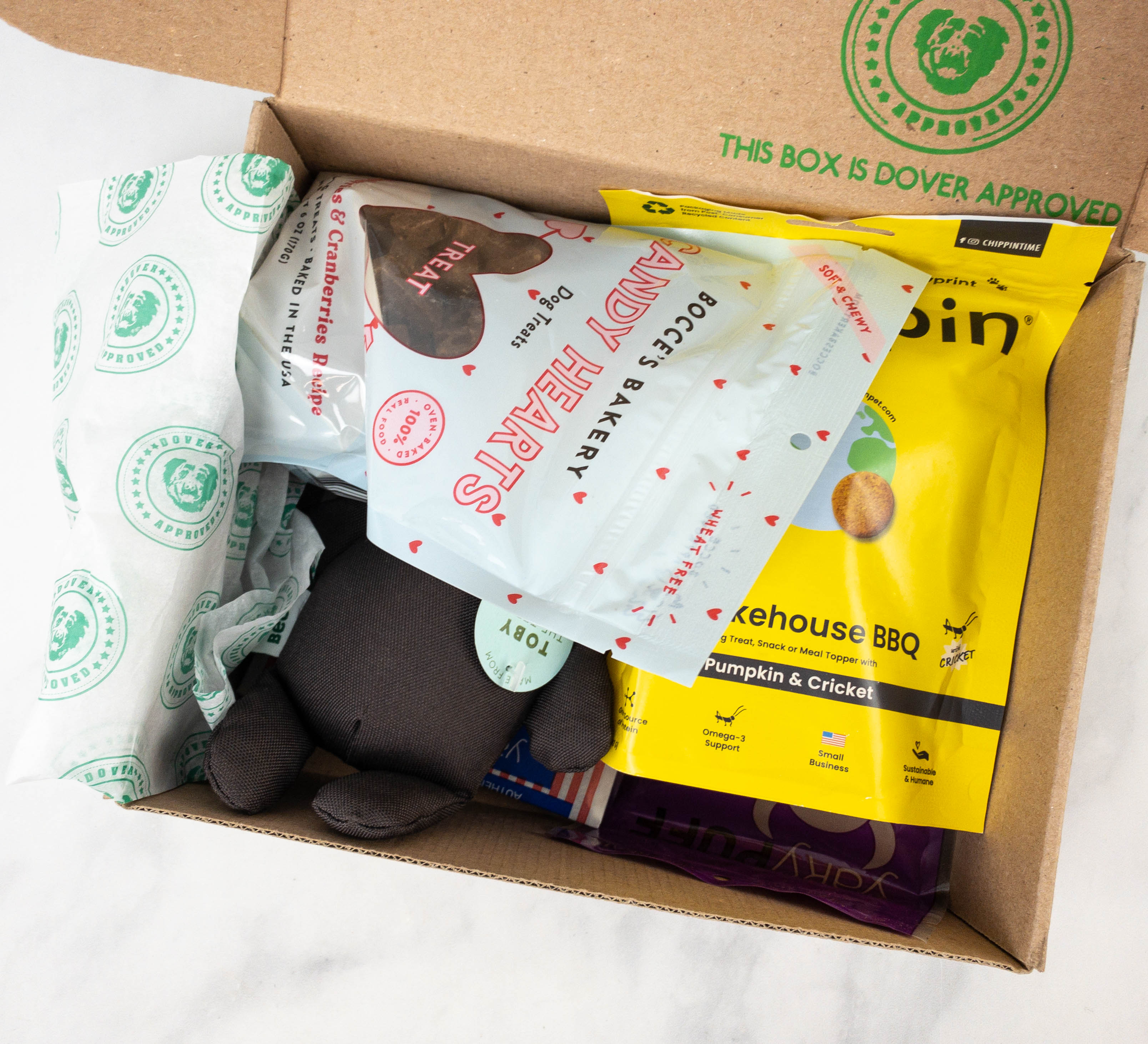 There were no fillers or extra packaging materials. The box is a little thinner than many of the normal boxes we receive. Less packaging adds up, making it more environmentally friendly.
Everything in my box!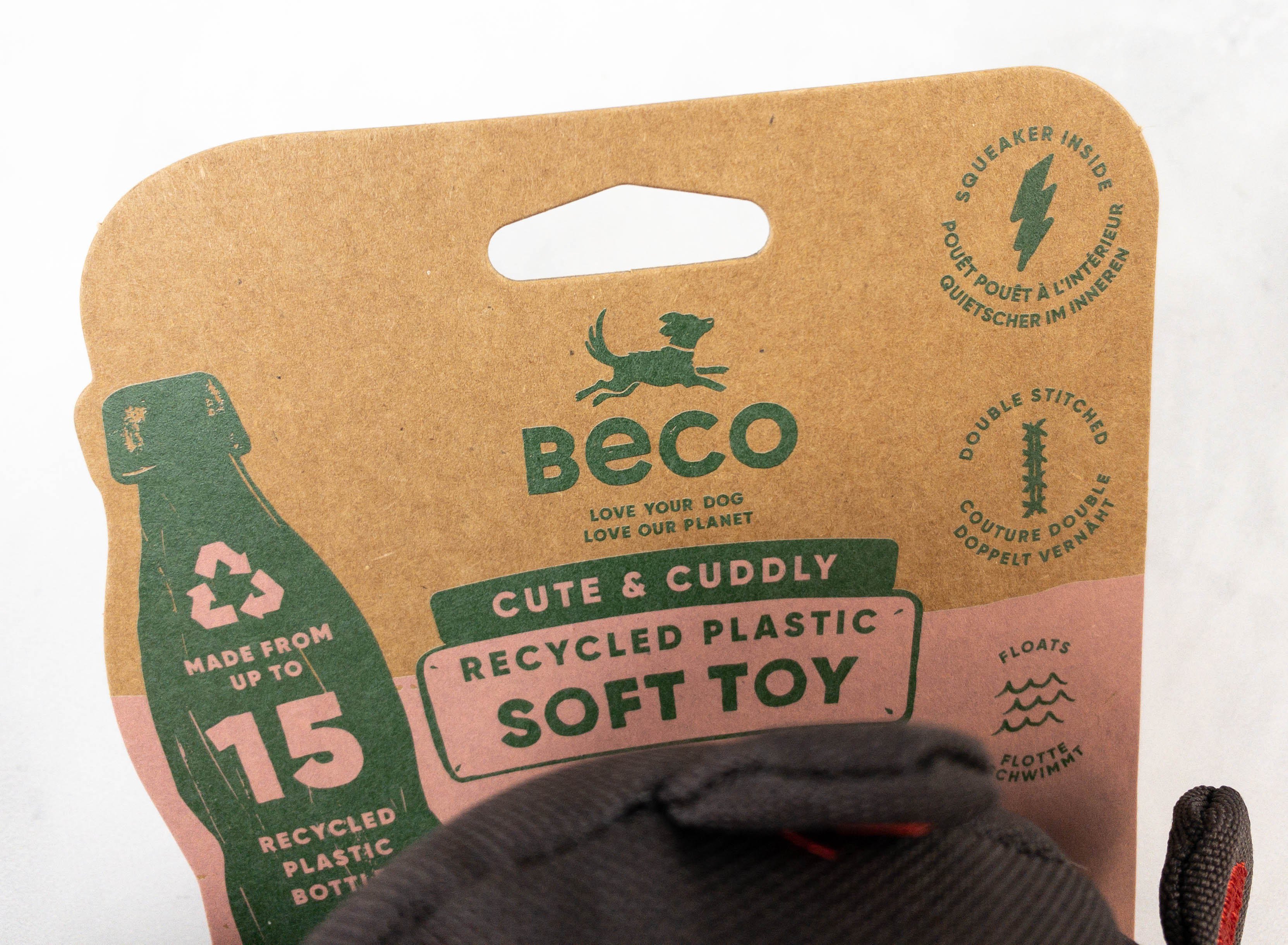 Beco Cute & Cuddly Recycled Plastic Soft Toy – Medium ($14.49) It's a teddy bear toy for dogs, which can either be their new cuddle buddy or used for playing fetch!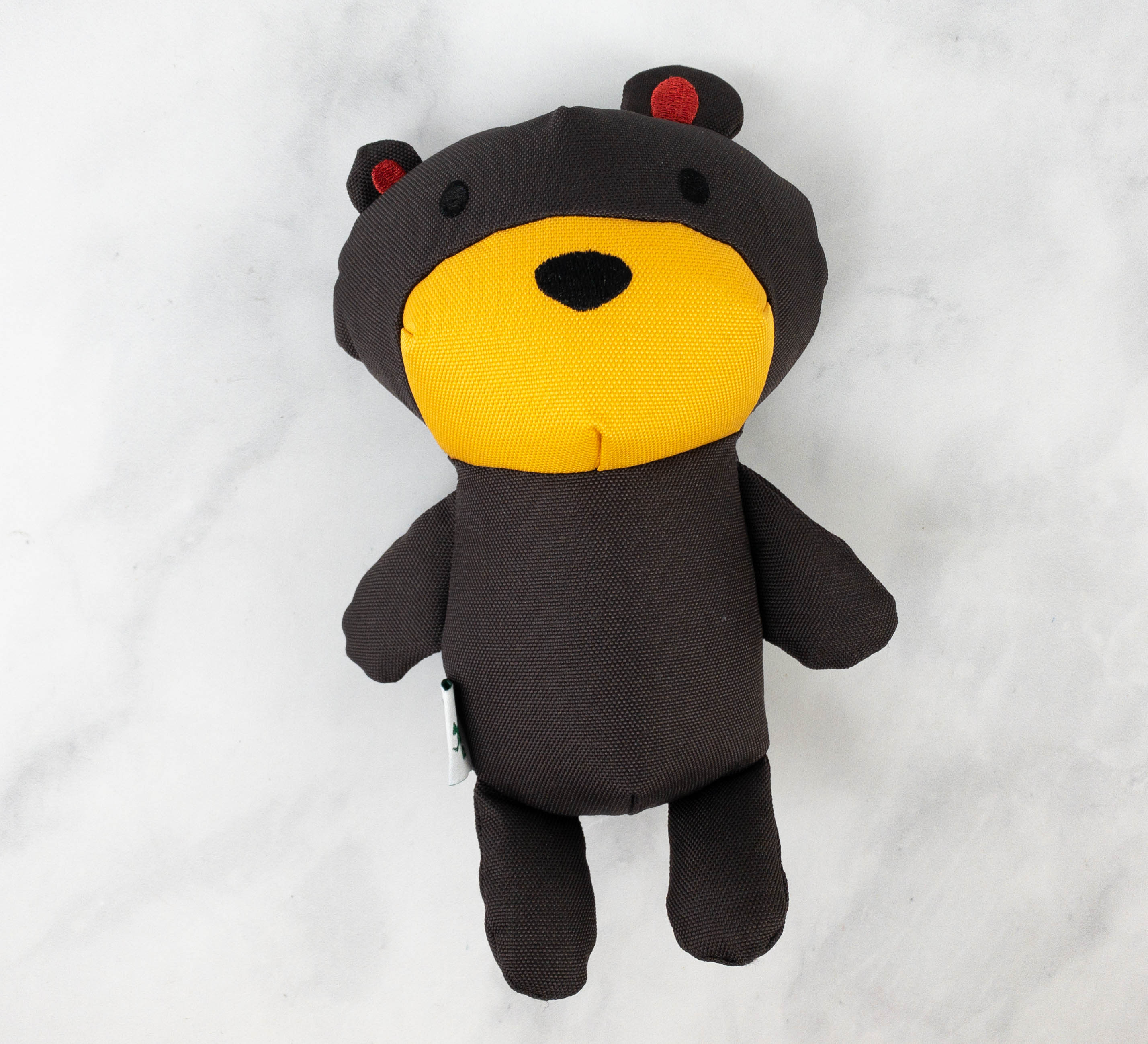 This toy is just so cute. I'm impressed that they used 15 recycled plastic bottles to make this one!
Each toy is also double stitched to make them durable. It has a squeaker inside for a more engaging play time for dogs.
Yaky Charms Dog Treat Cheese Microwavable Puffs ($8.99) These cheese puffs are a nice treat for dogs. Everything is completely digestible and they won't stain or even stink!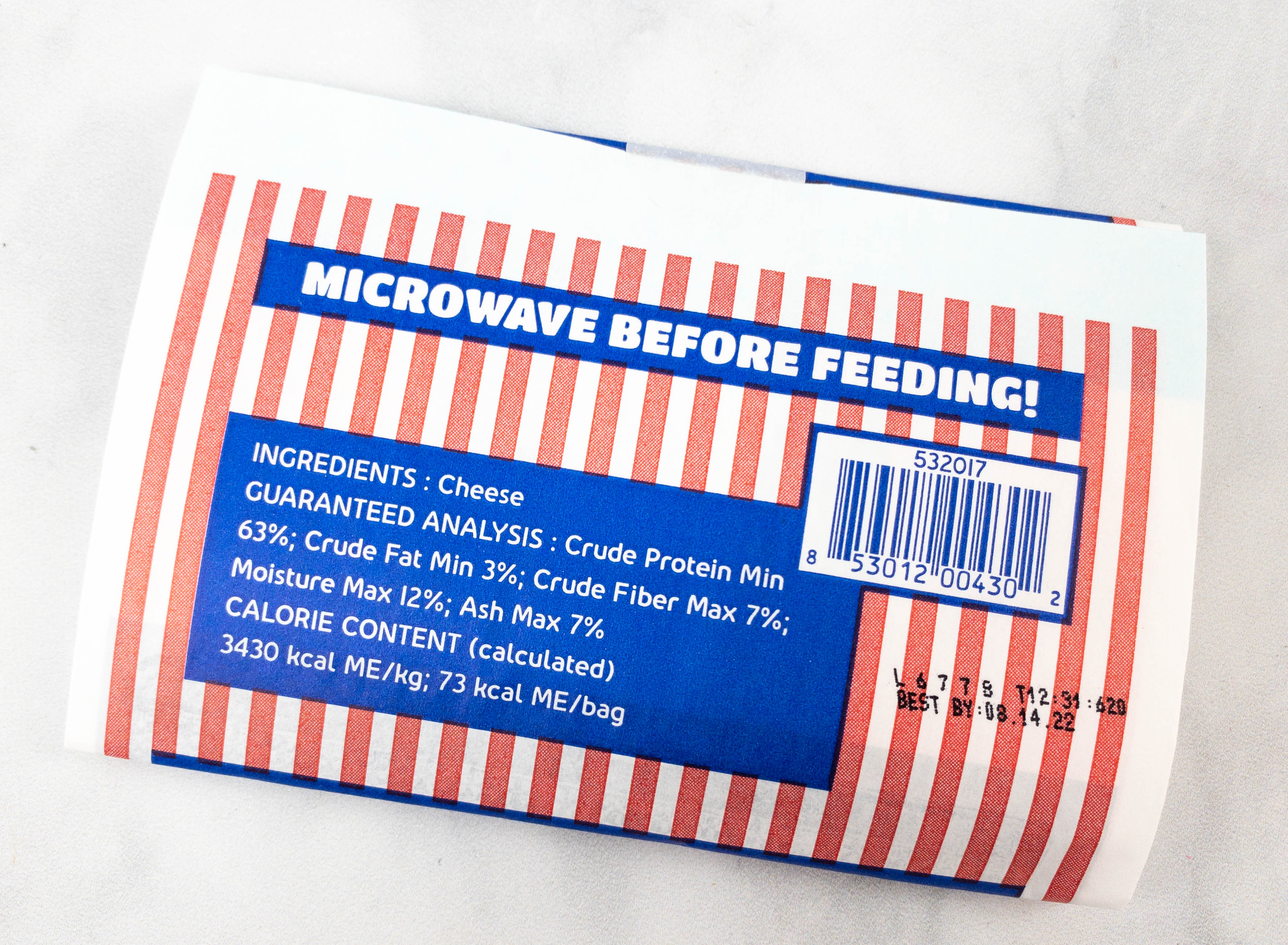 The packaging reminds us to microwave the snacks before feeding. It only contains one ingredient, which is cheese!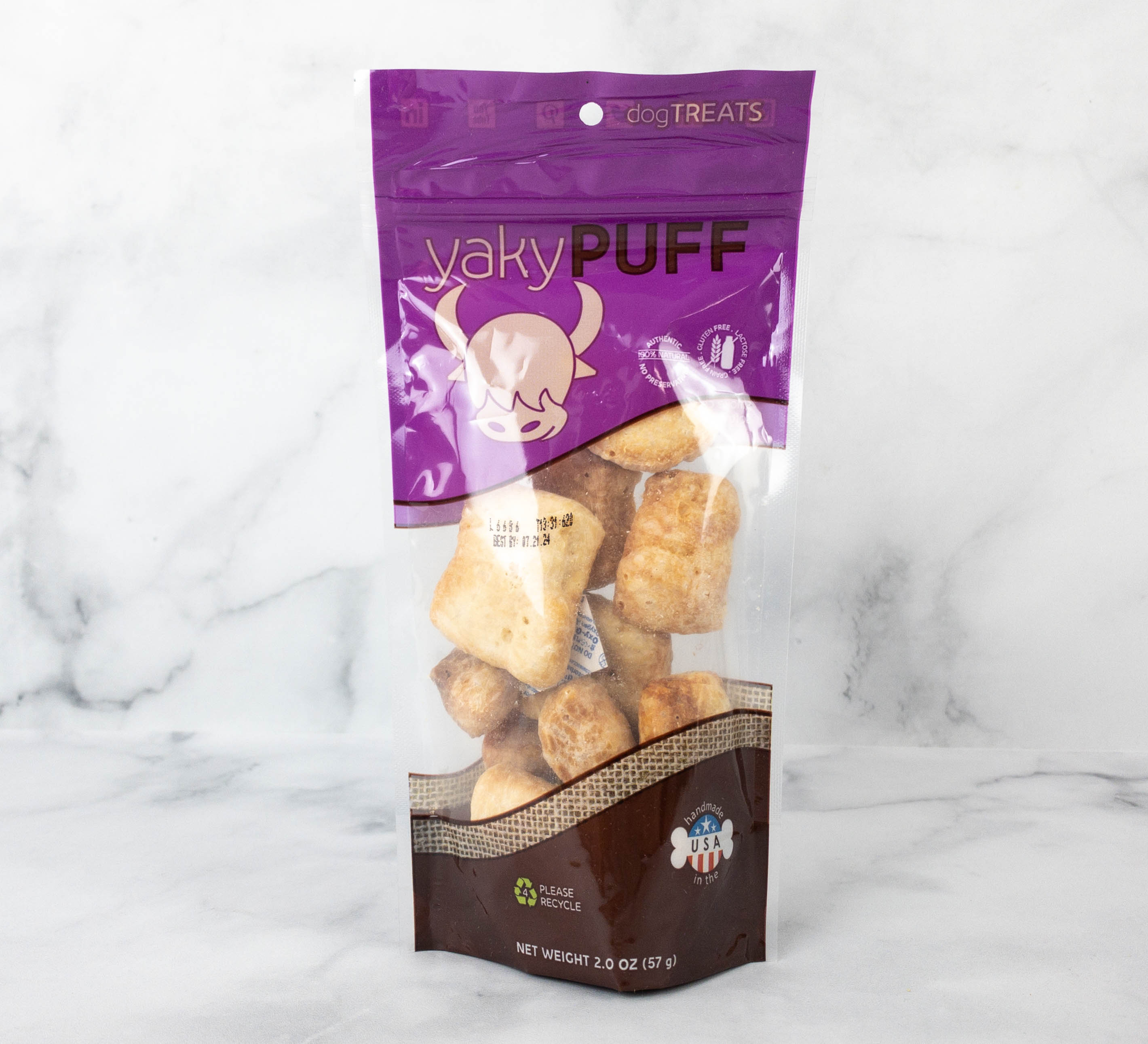 Himalayan Dog Chew Yaky Puff Dog Treats ($6.99) This bag of treats features a smoky cheese flavor and just a few simple, natural ingredients like real yak and cow's milk. There were no chemicals or preservatives used either!
There's a part of the packaging that is transparent so you can easily see what the snacks inside look like.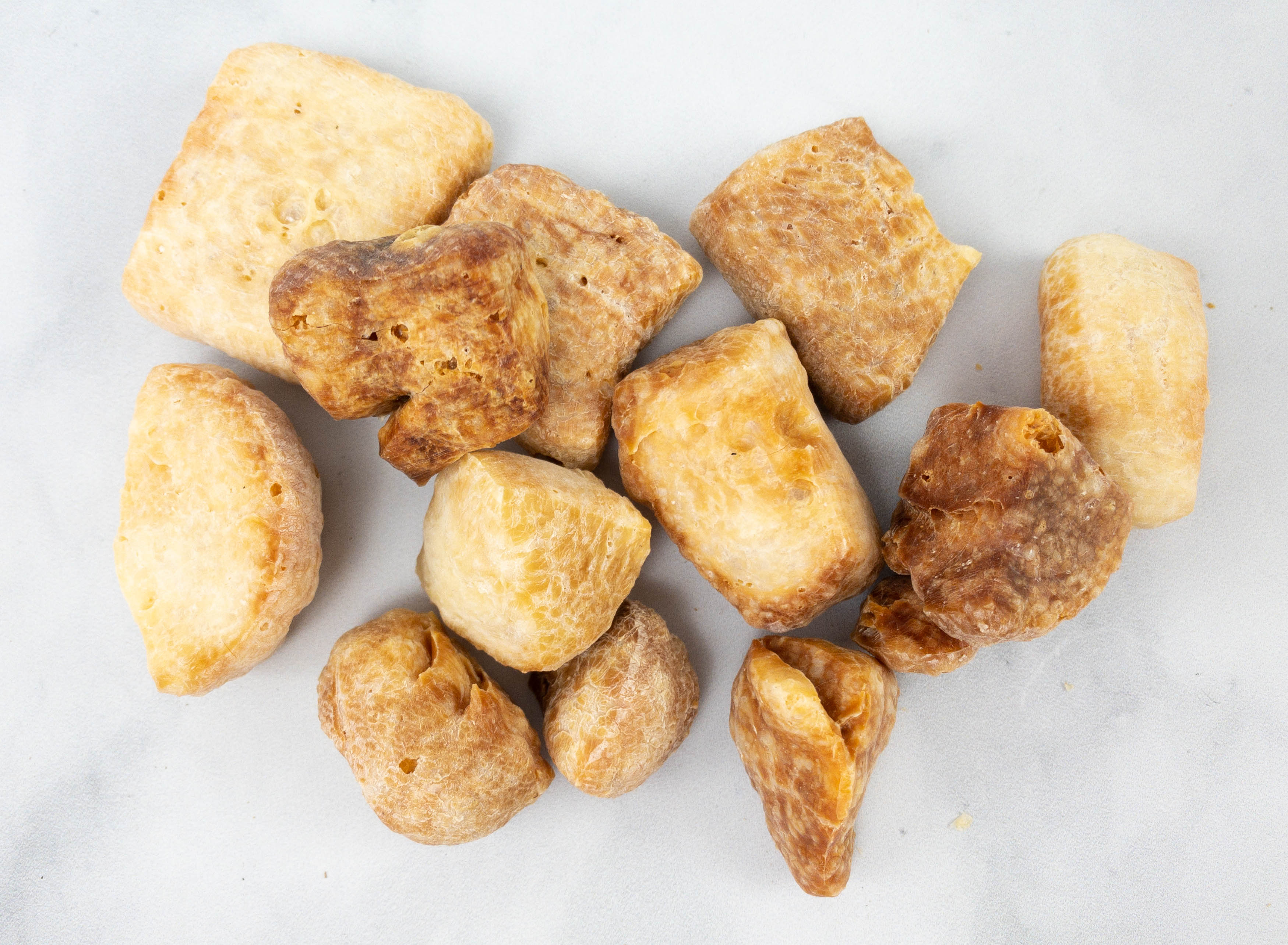 These treats are not too soft nor too hard, just enough for my dogs to enjoy munching on!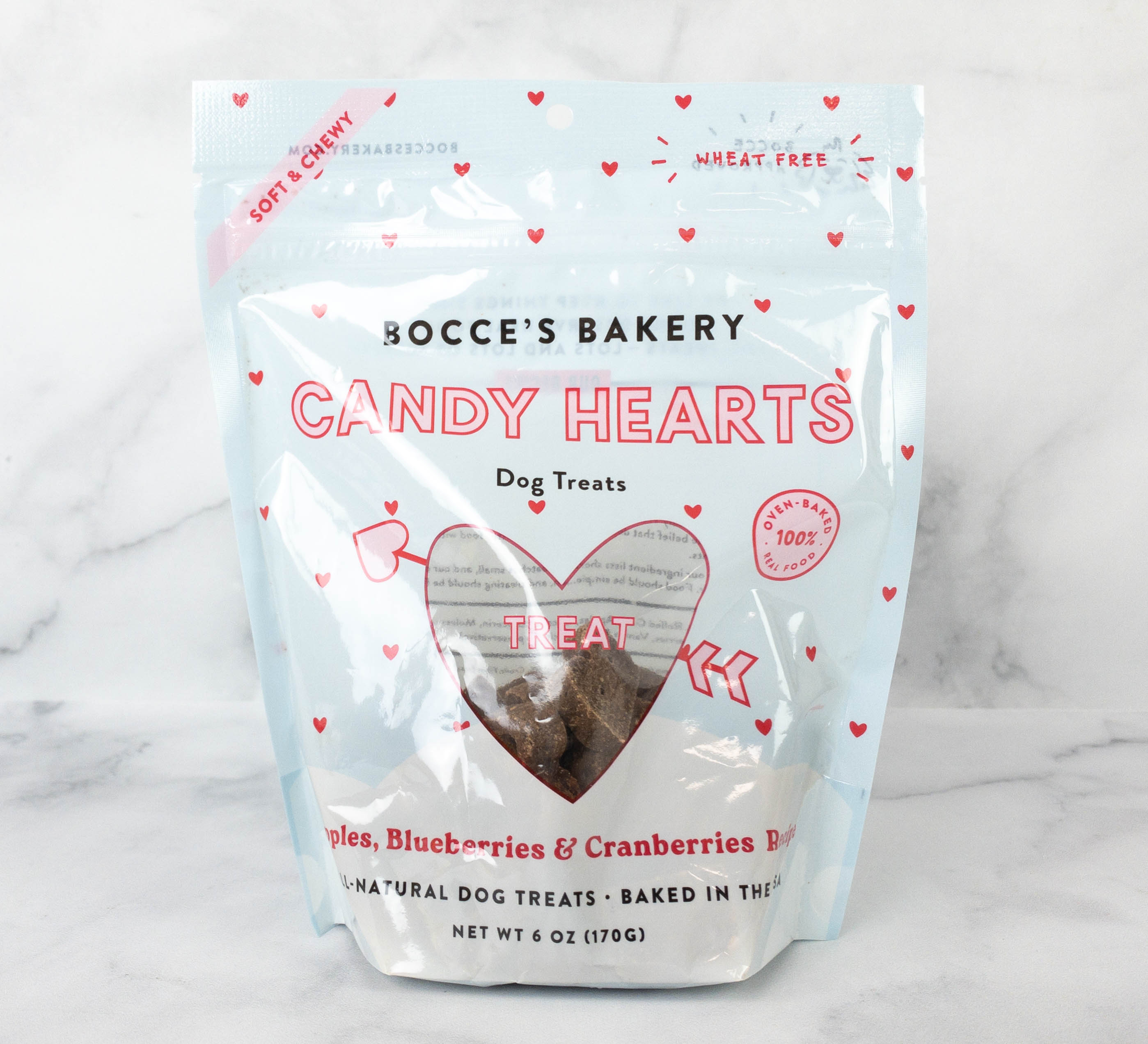 Bocce's Bakery Candy Hearts Dog Treats ($6.50) These antioxidant-rich, oven-baked treats for dogs are made with apples, blueberries, and cranberries!
These treats are wheat-free and all-natural!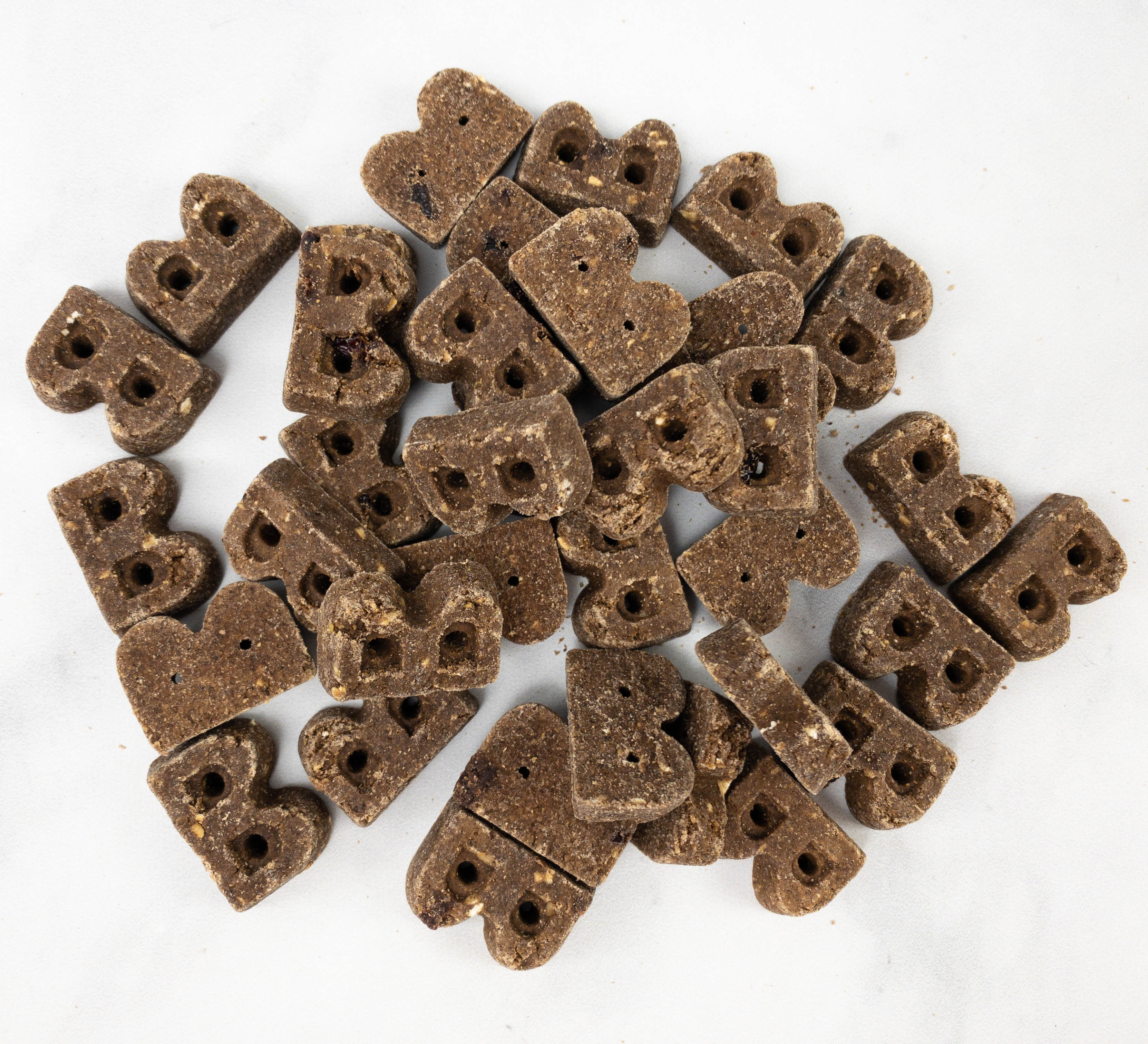 Each piece is B-shaped and they are also soft and chewy! My dogs love Bocce's and these are maybe their favorites ever from this brand!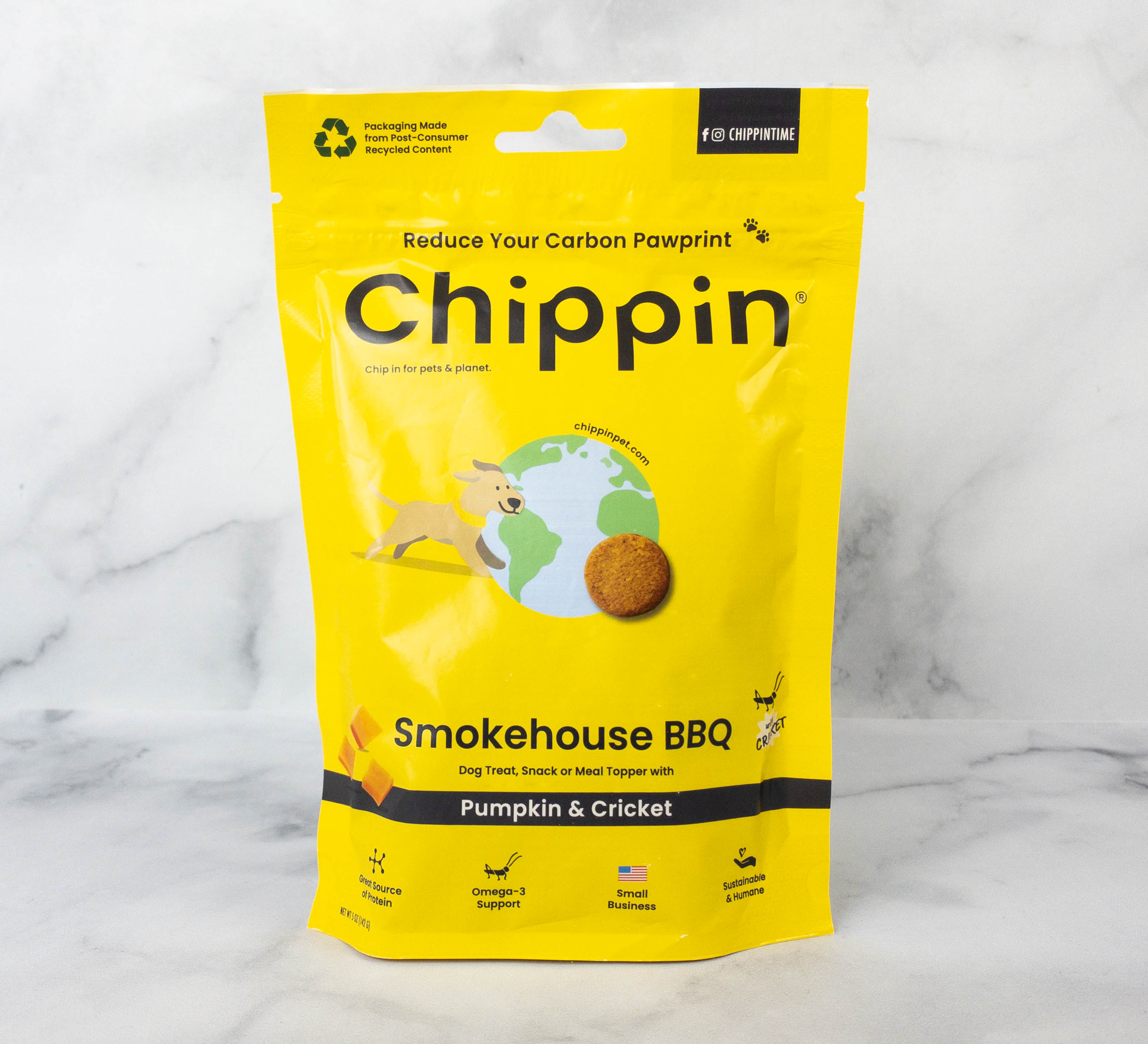 Chippin Smokehouse BBQ Pumpkin & Cricket Dog Treat ($11.98) The closest thing to BBQ that my dogs can have right now is this pack of dog treats made with pumpkin and cricket flour. It's smokehouse BBQ flavored and it can either be fed as a snack, treat, or as a meal topper.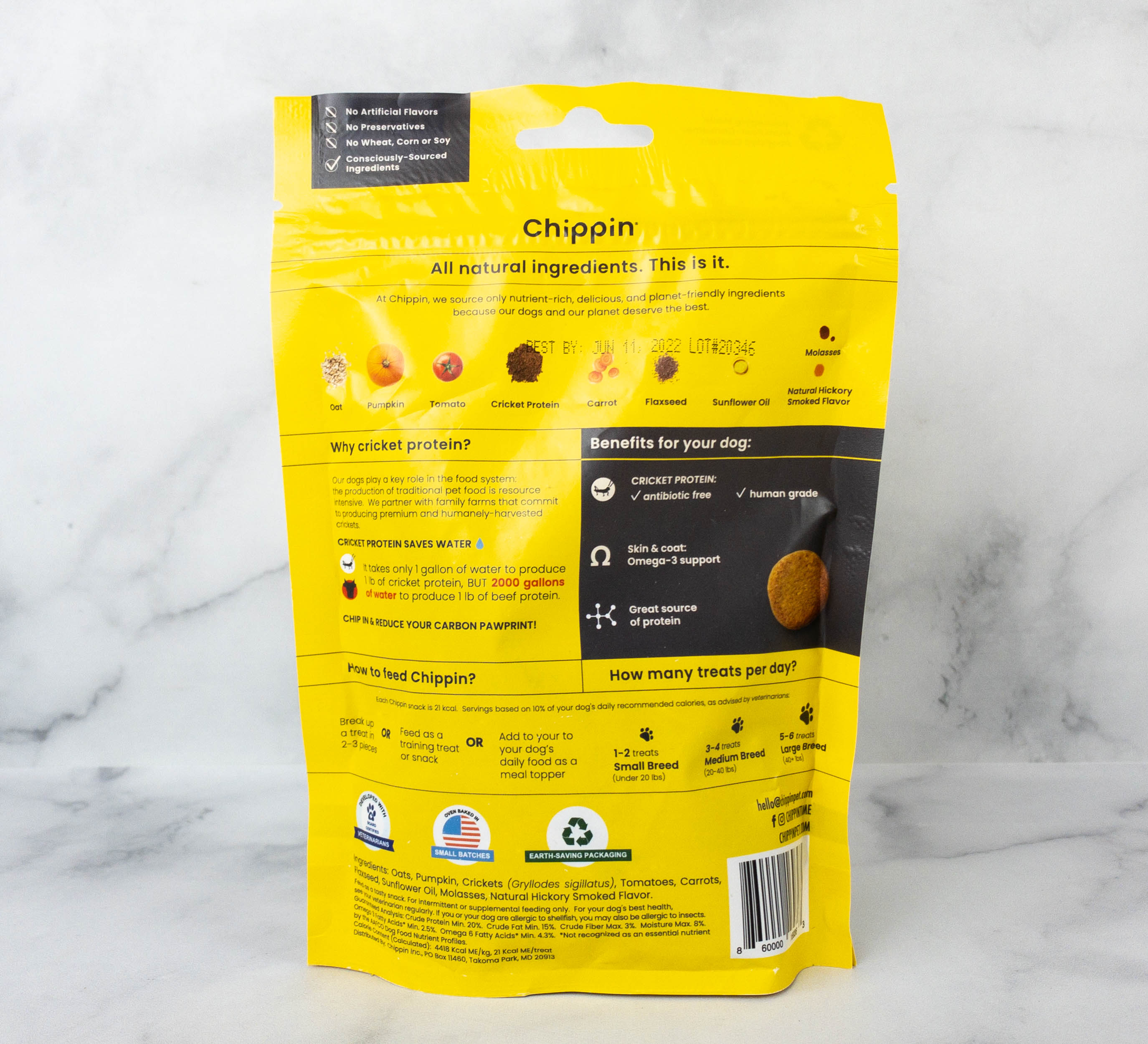 The cricket flour used for these treats is hypoallergenic. It's also a complete protein that dogs can easily digest, plus it contains more Omega-3 and B12 than salmon.
Each piece is button shaped! They're crunchy and easy to break as well.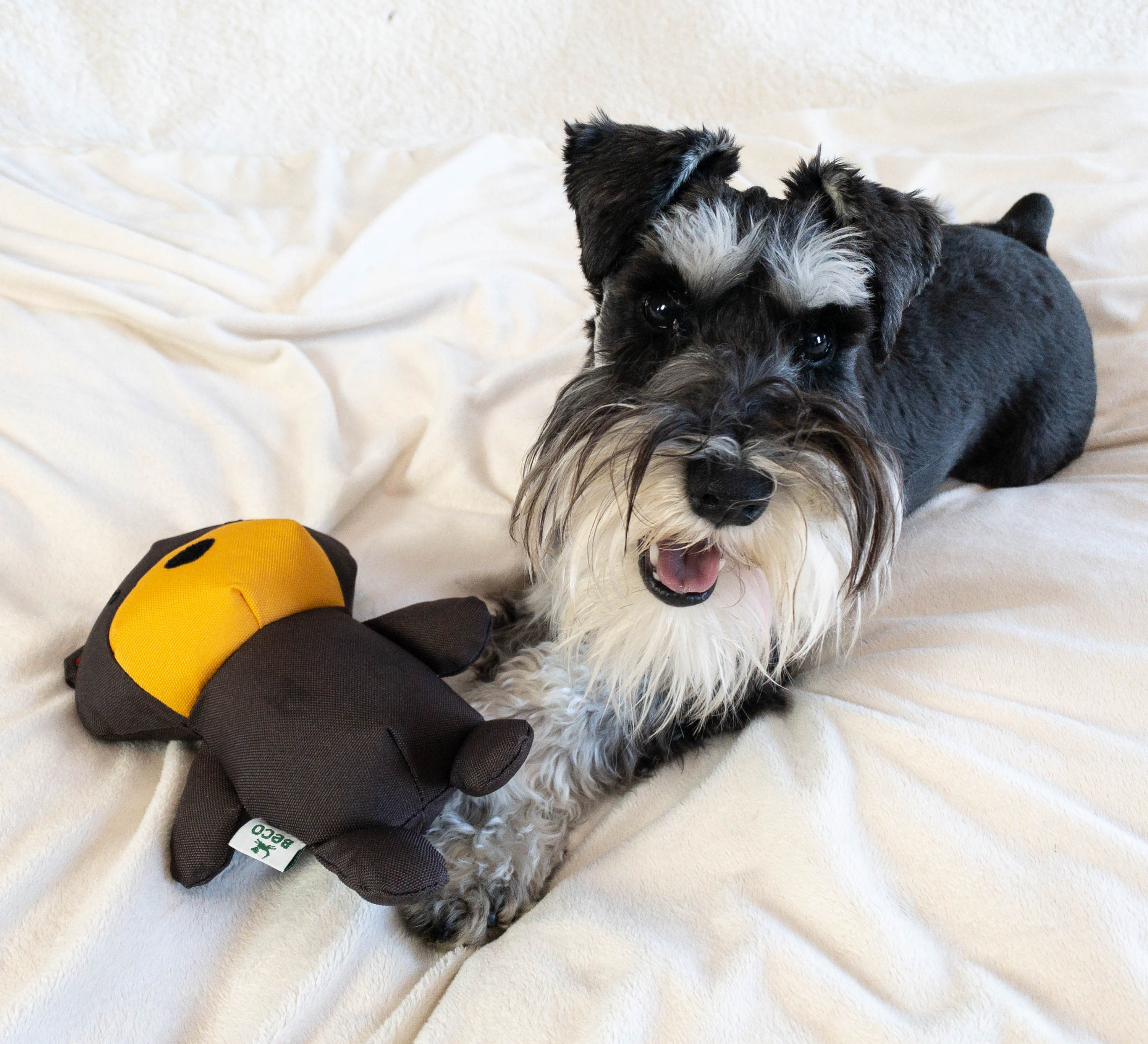 Buffy loves her new favorite toy from the box!
Pure Earth Pets is such a promising subscription especially for eco-conscious pet parents! The box included a lot of delicious and healthy treats, plus one toy that is made from eco-friendly materials. So far Buffy has enjoyed them all, especially the smokehouse BBQ flavored treats. She has also spent a lot of time playing with her new teddy bear! If you're looking for eco-friendly toys and healthy treats for dogs, this subscription box will make everything easier for you. No more need to look for them in shops because the goodies will be sent to your door. The box packaging they use is even biodegradable!
What do you think of the Pure Earth Pets box?