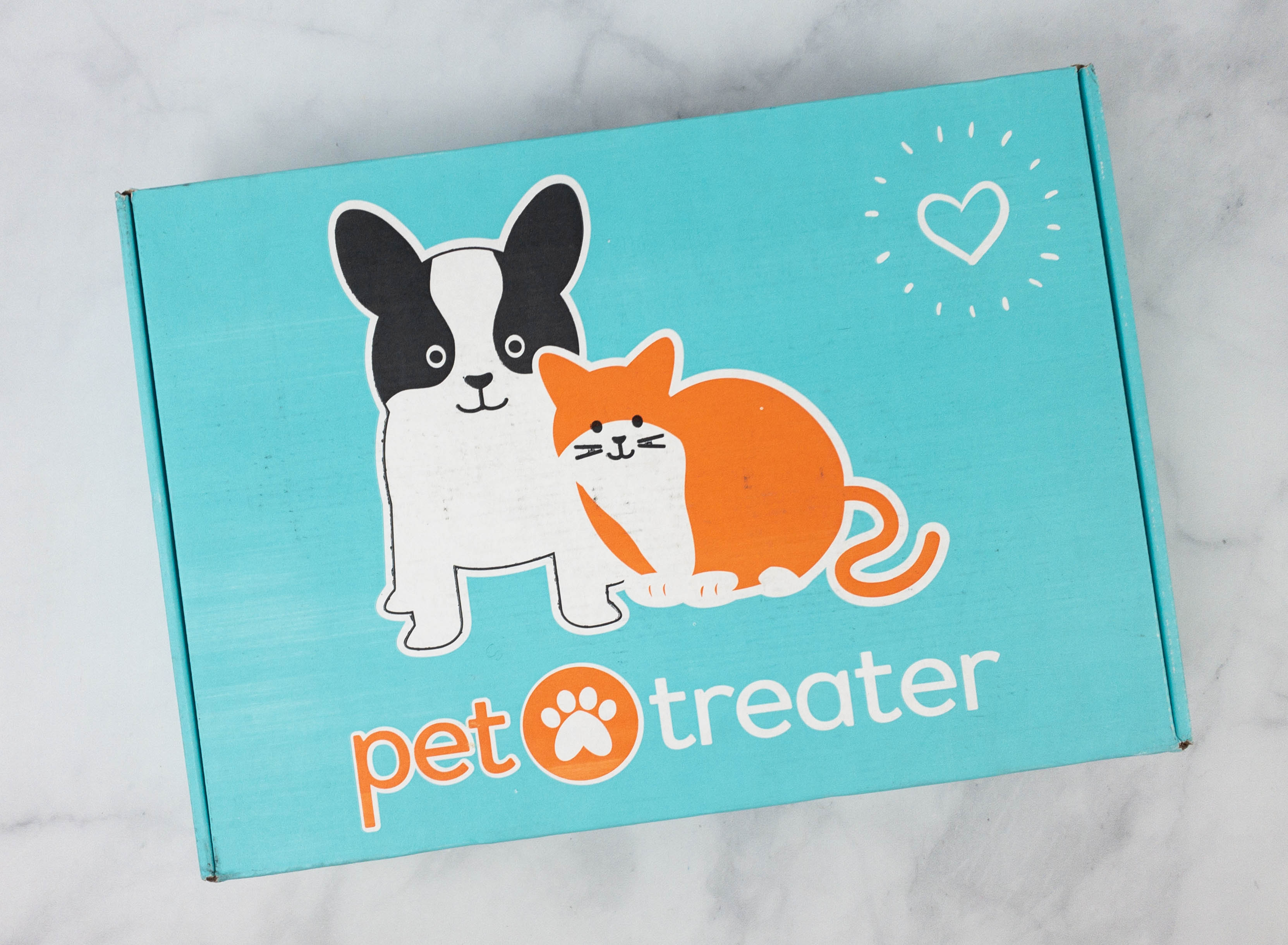 Pet Treater Deluxe Dog Pack is a monthly dog subscription. For $25 a month, each pack is filled with 5-8 hand-selected items which may include fun toys, mostly USA & Canada made treats, and extra goodies! Small, medium, and large dog options are available. They also offer a smaller version for $15 called Pet Treater Dog Pack.
DEAL: Get 10% off your first month with coupon code DOGPACK10.
The box came in perfect condition.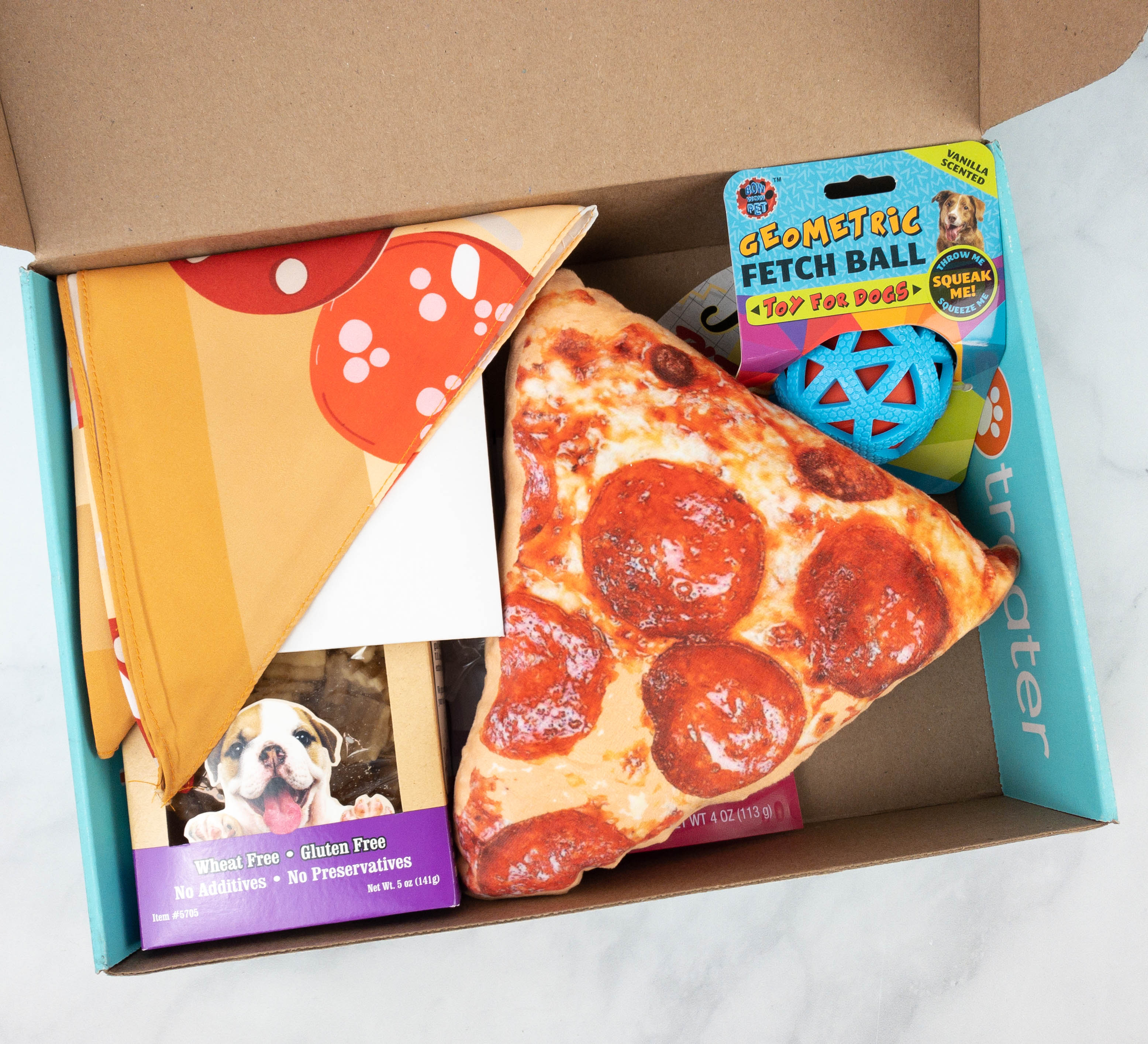 There were no fillers or extra packaging materials, just goodies for pets!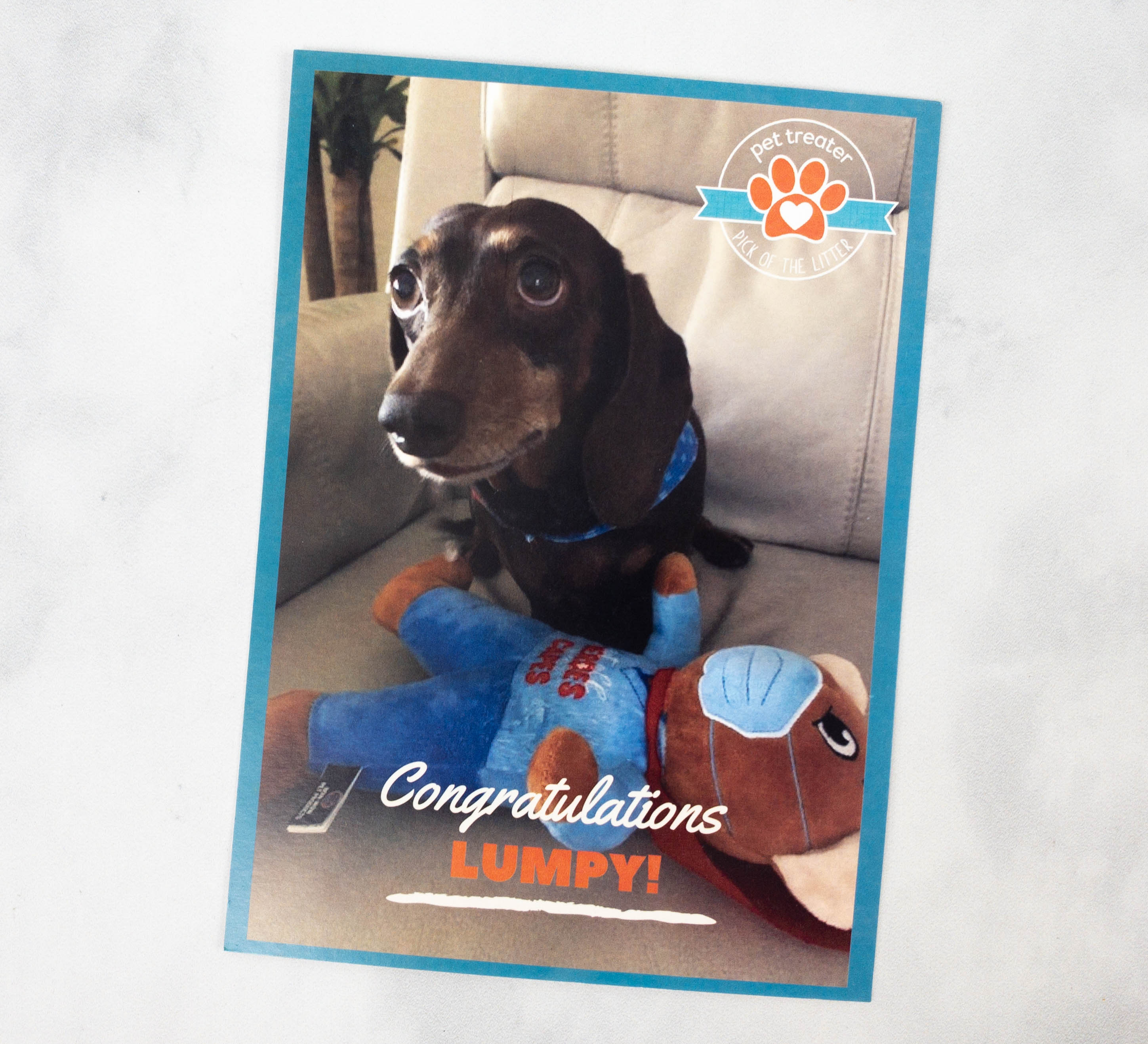 This card features this month's Pick of the Litter, Lumpy!
You can share the photos of your dog enjoying their favorite Pet Treater goodies and get a chance to be featured on the next month's Pick of the Litter card.
Everything in the February 2021 Deluxe Box!
Bandana. This month's box includes a bandana that looks like a slice of pepperoni pizza. It's so cute and colorful!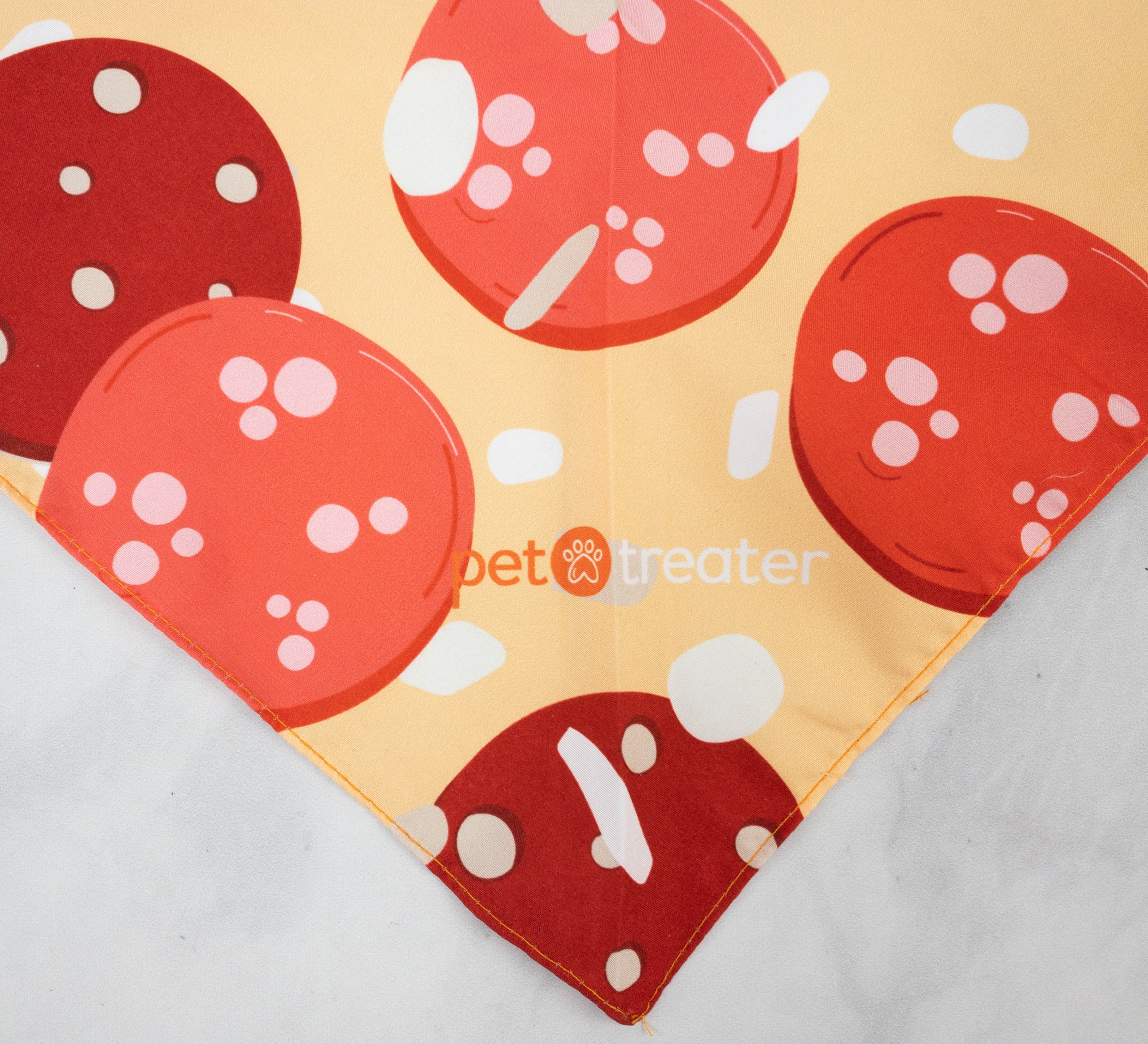 It also has a Pet Treater logo printed on its lower-end part.
Squeak Me! Junk Food Pizza Dog Toy ($12.99) A realistic-looking pizza toy is also included in the box. It can be used for playing fetch or as a pillow when my dog just wants to get cozy.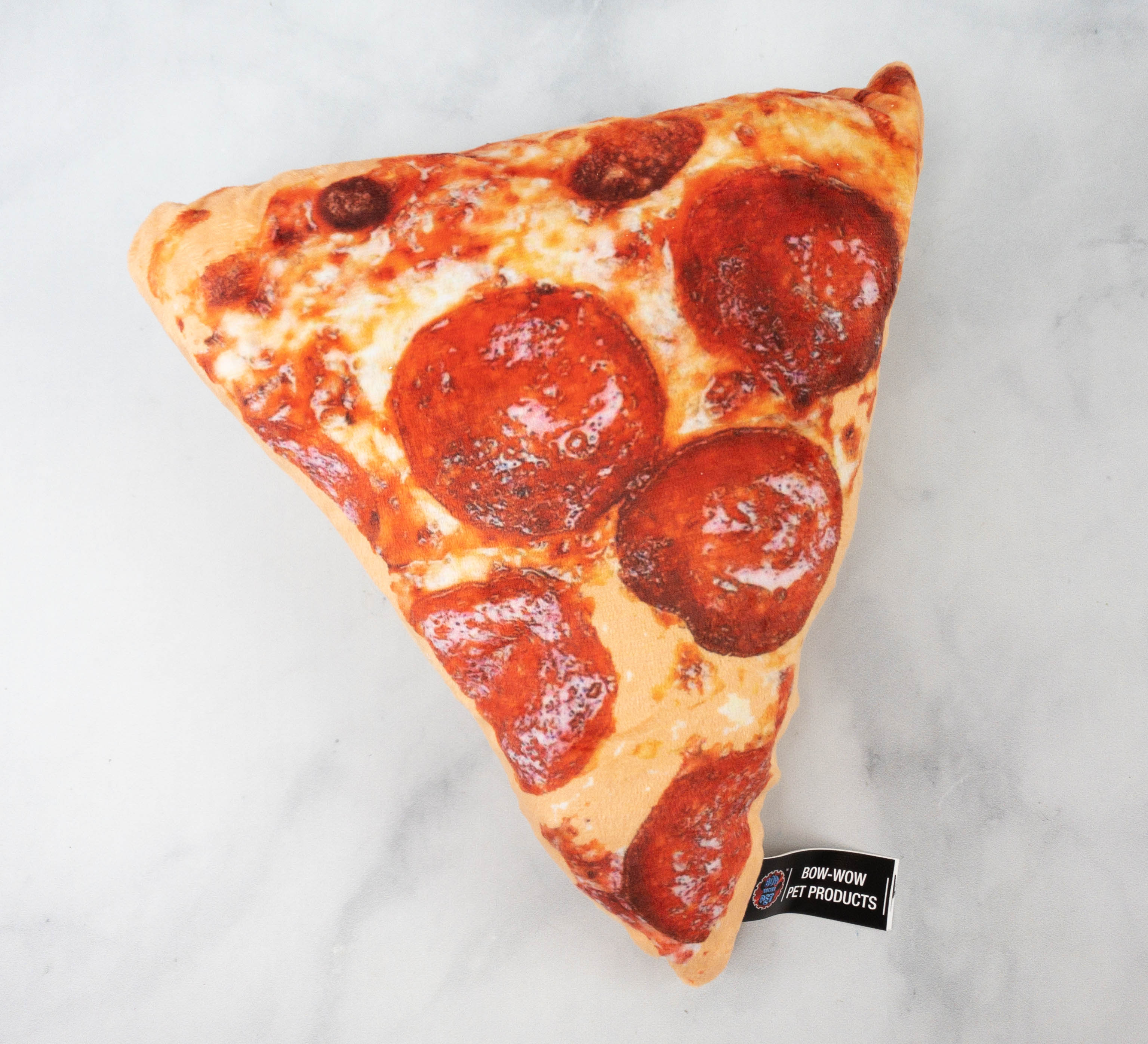 It really looks like a slice of a delicious pepperoni pizza!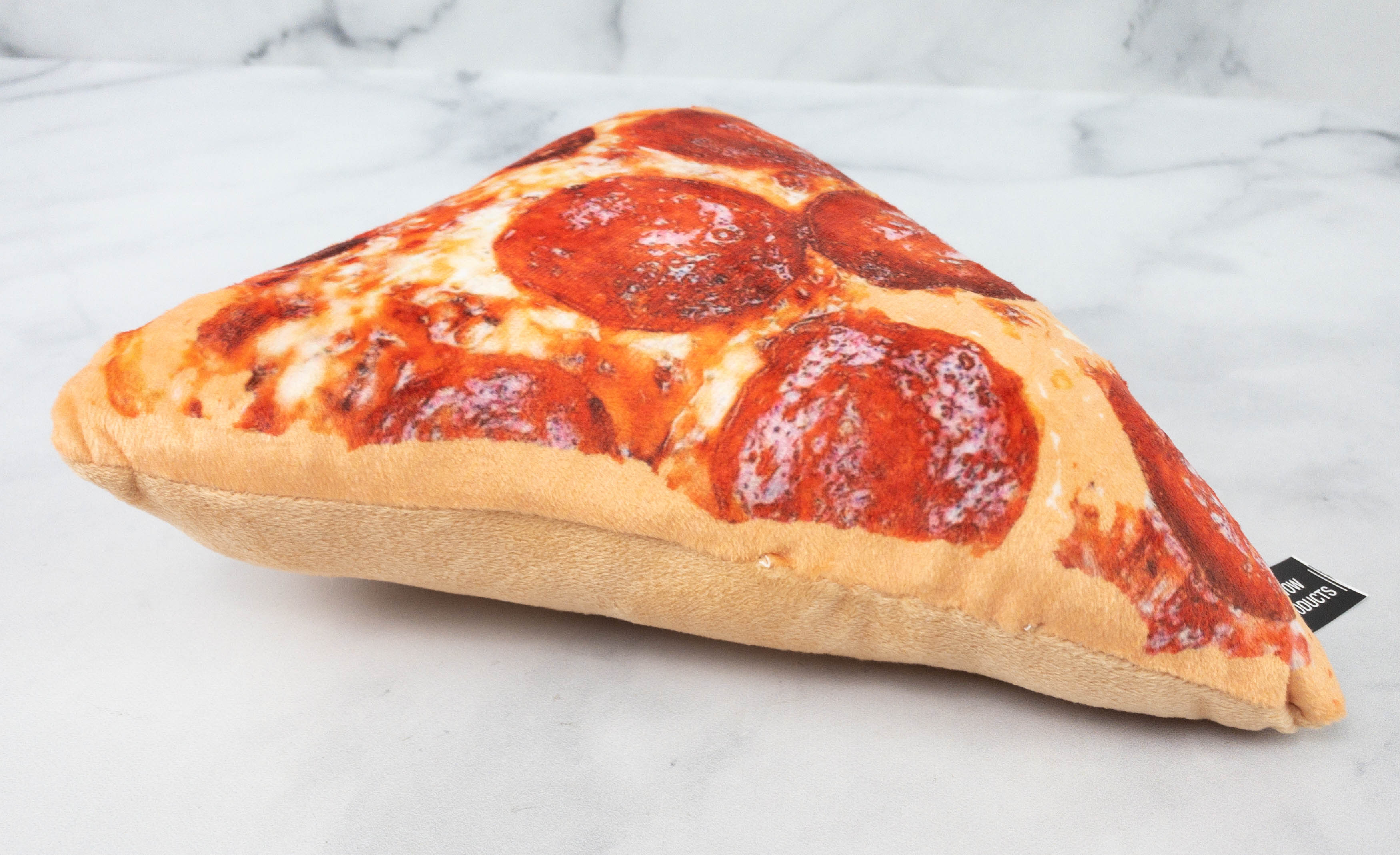 The stuffing is made from recycled materials. Look how fluffy it is!
Bow Wow Pet Geometric Fetch Ball Toy For Dogs. Here's another fun dog toy and this time it's a vanilla-scented ball, especially made for playing fetch!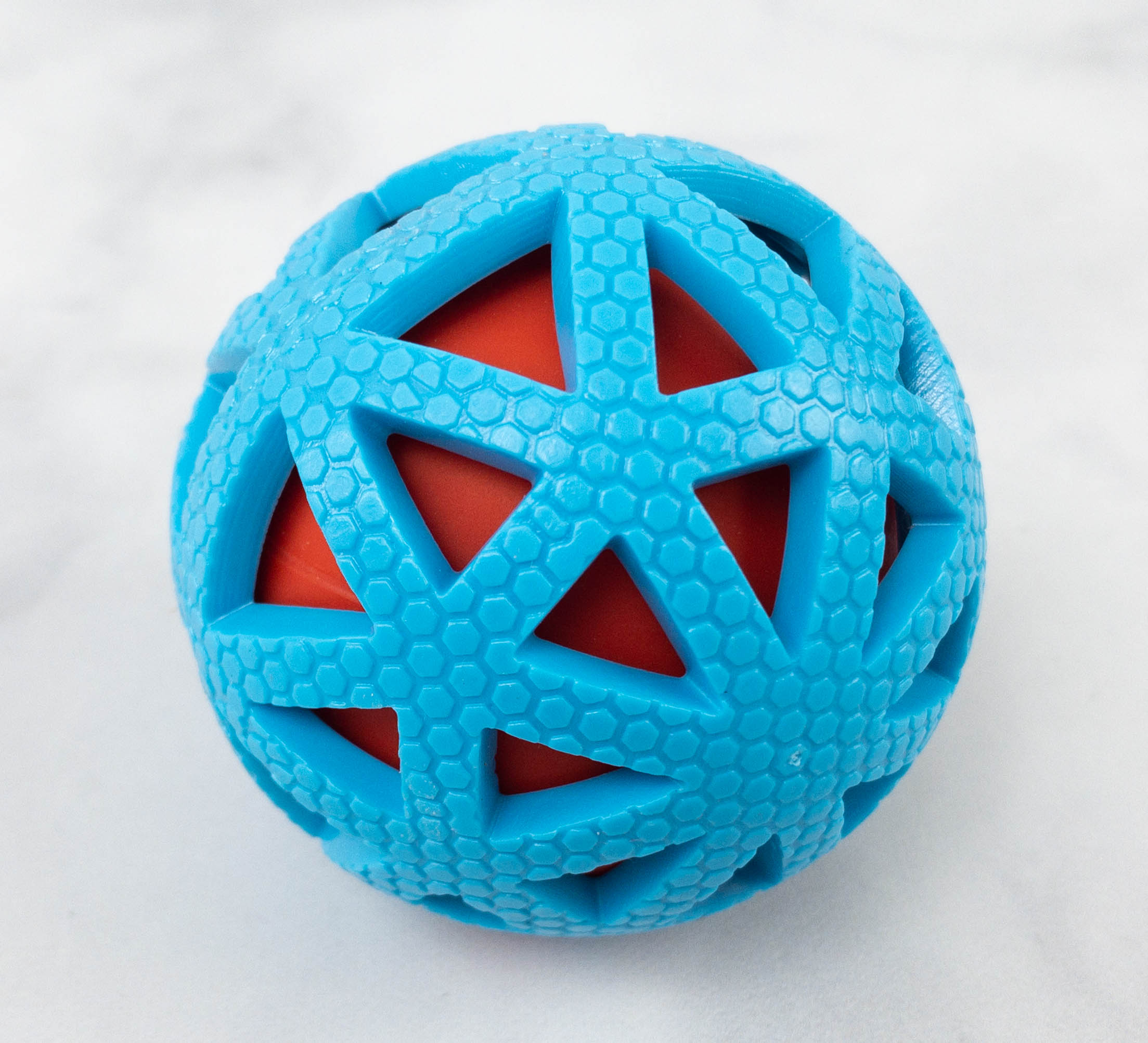 There's an inner ball in red, while the outer part features geometric designs. It even squeaks, making it more entertaining for dogs.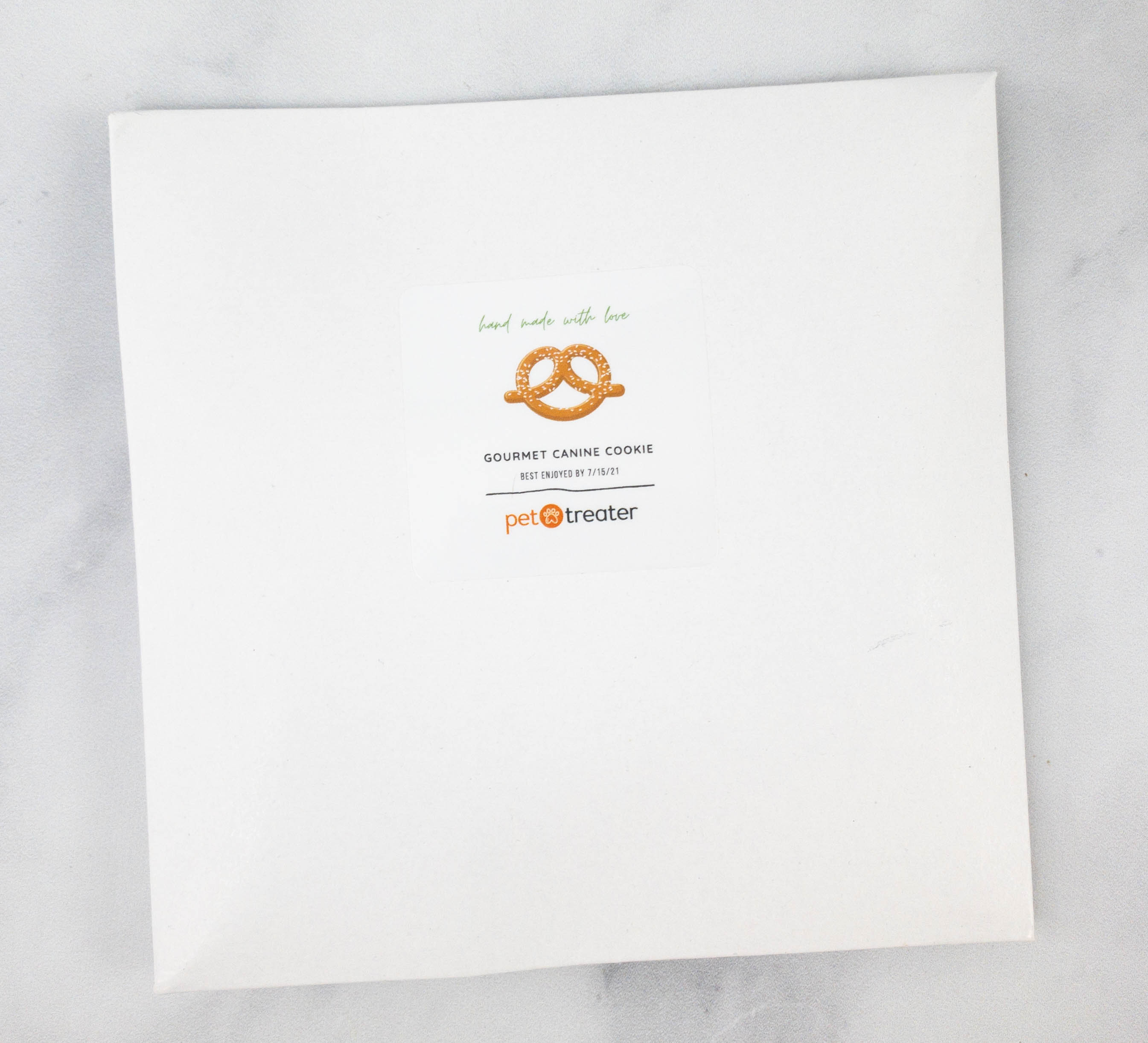 Yogurt Iced Honey Oat Dog Biscuit. It's a delightful gourmet dog cookie made from premium, clean, and nutritious ingredients!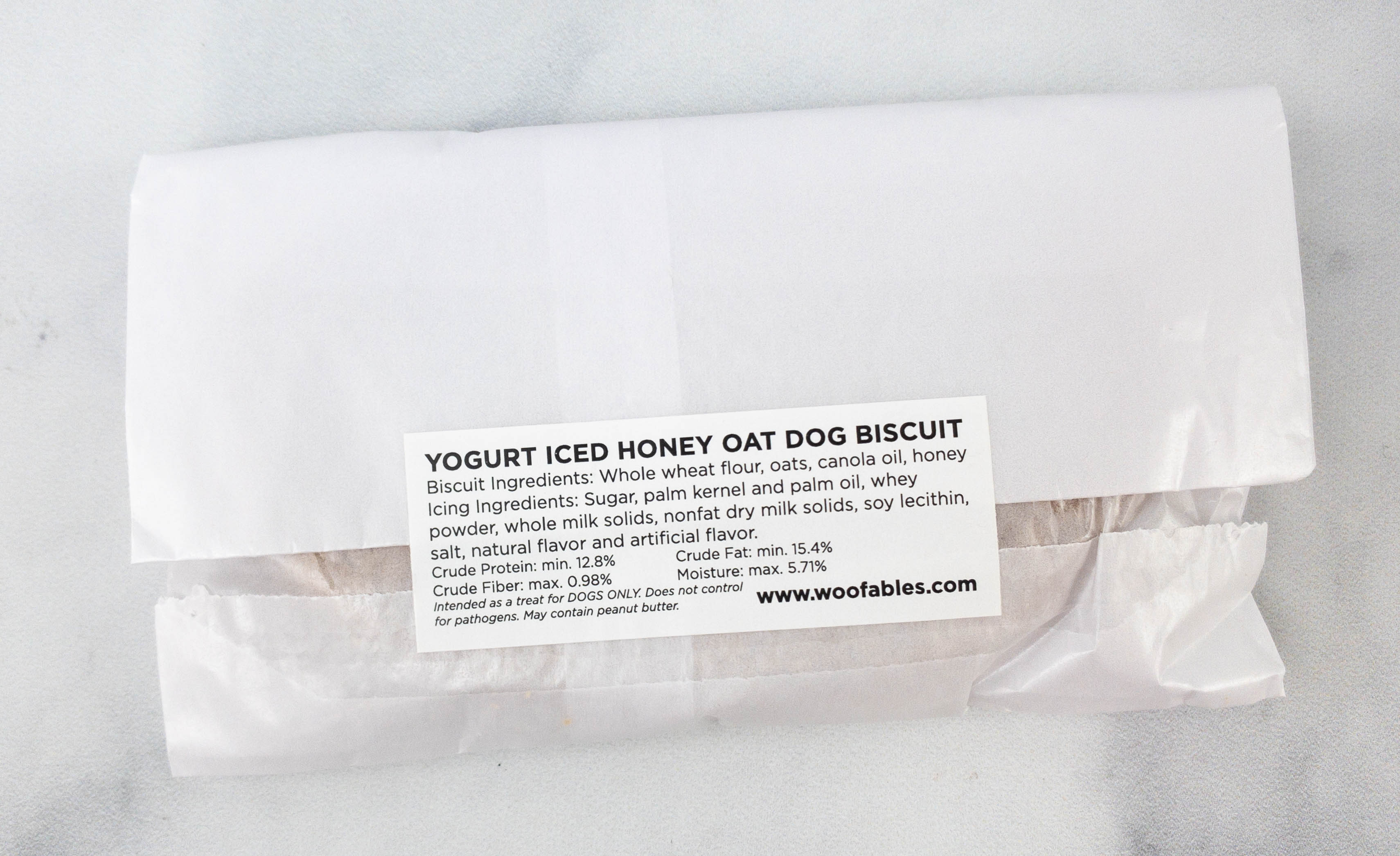 A sticker lists all of the ingredients used in this cookie treat. It includes whole wheat flour, oats, canola oil, and honey.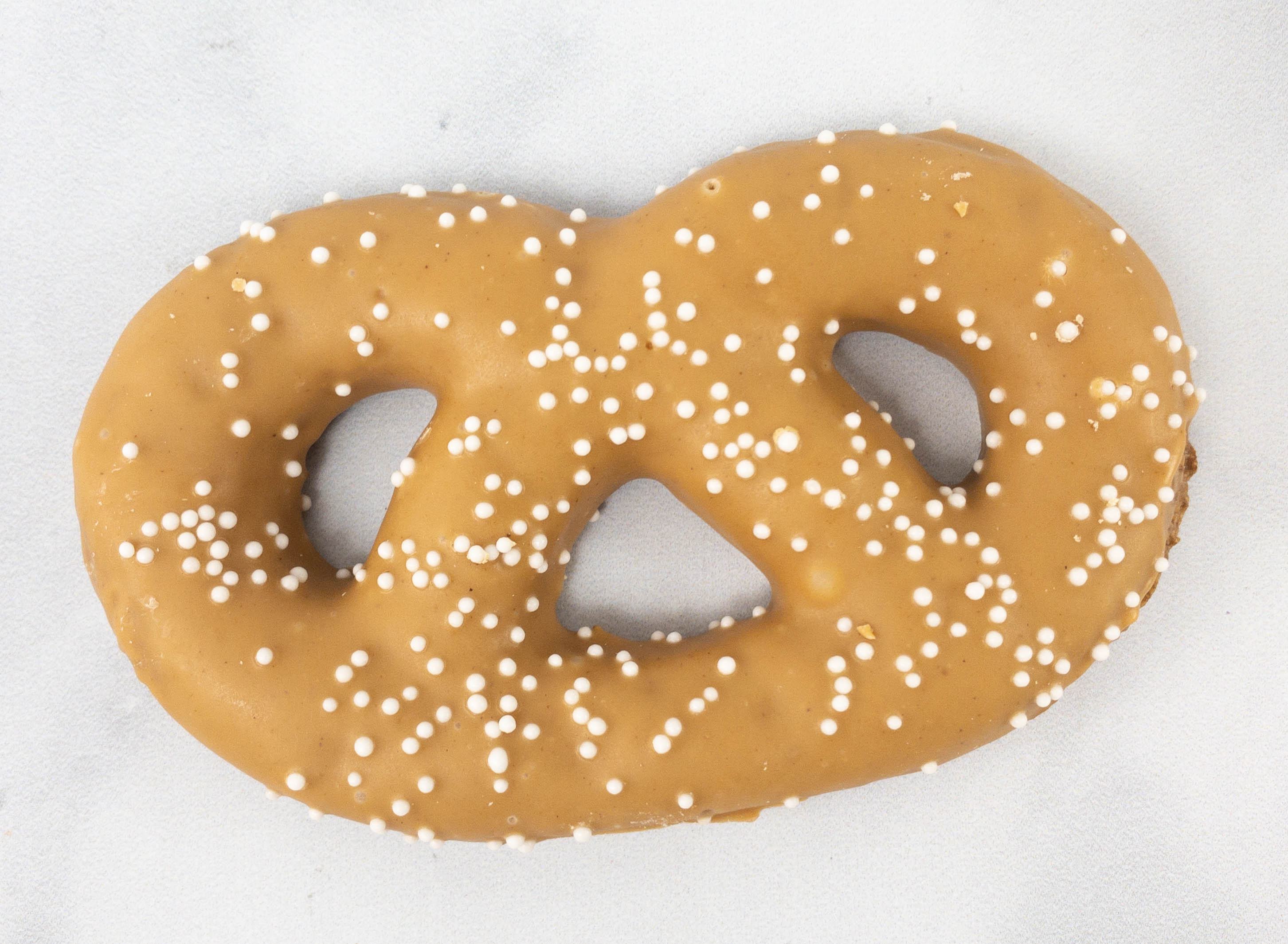 It's shaped like a pretzel and it even has icing on top!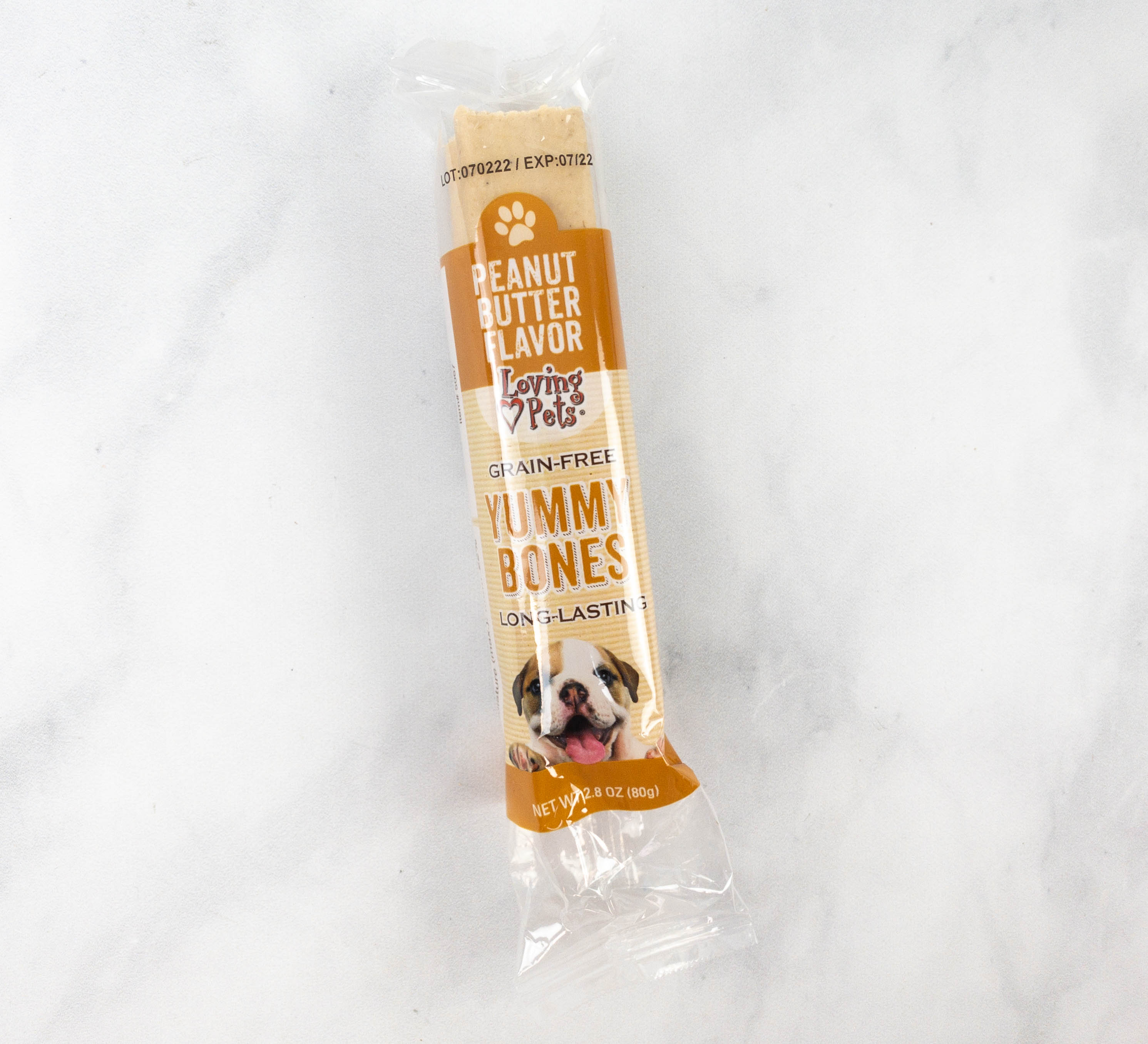 Loving Pets Yummu Bones Peanut Butter Flavor Dog Treat ($1.49) This grain-free stick treat is tough and thick, making it long-lasting.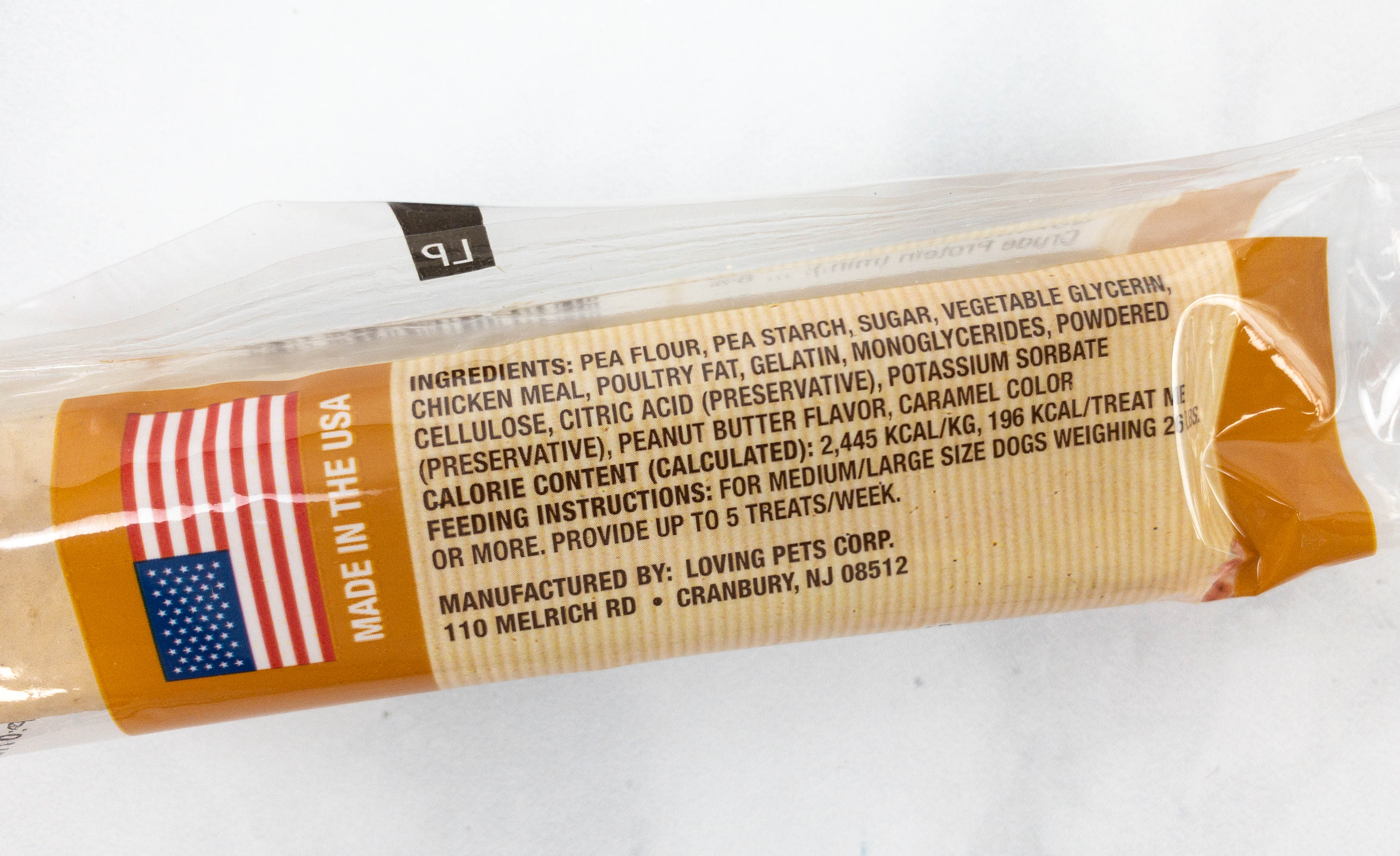 The ingredients include pea flour, chicken meal, and peanut butter flavor.
The stick has a hard outer layer and a soft center. According to the packaging, it's intended for medium and large sized dogs only.
Shameless Pets Duck, Duck, Beet Flavor Soft-Baked Dog Treats ($6.99) This bag of soft-baked treats contain a blend of duck and beet. It's made with 40% upcycled ingredients and it helps reduce inflammation, lower blood pressure, and boost the energy of dogs.
Other ingredients are sunflower meal, potato, pea protein, and mixed tocopherols.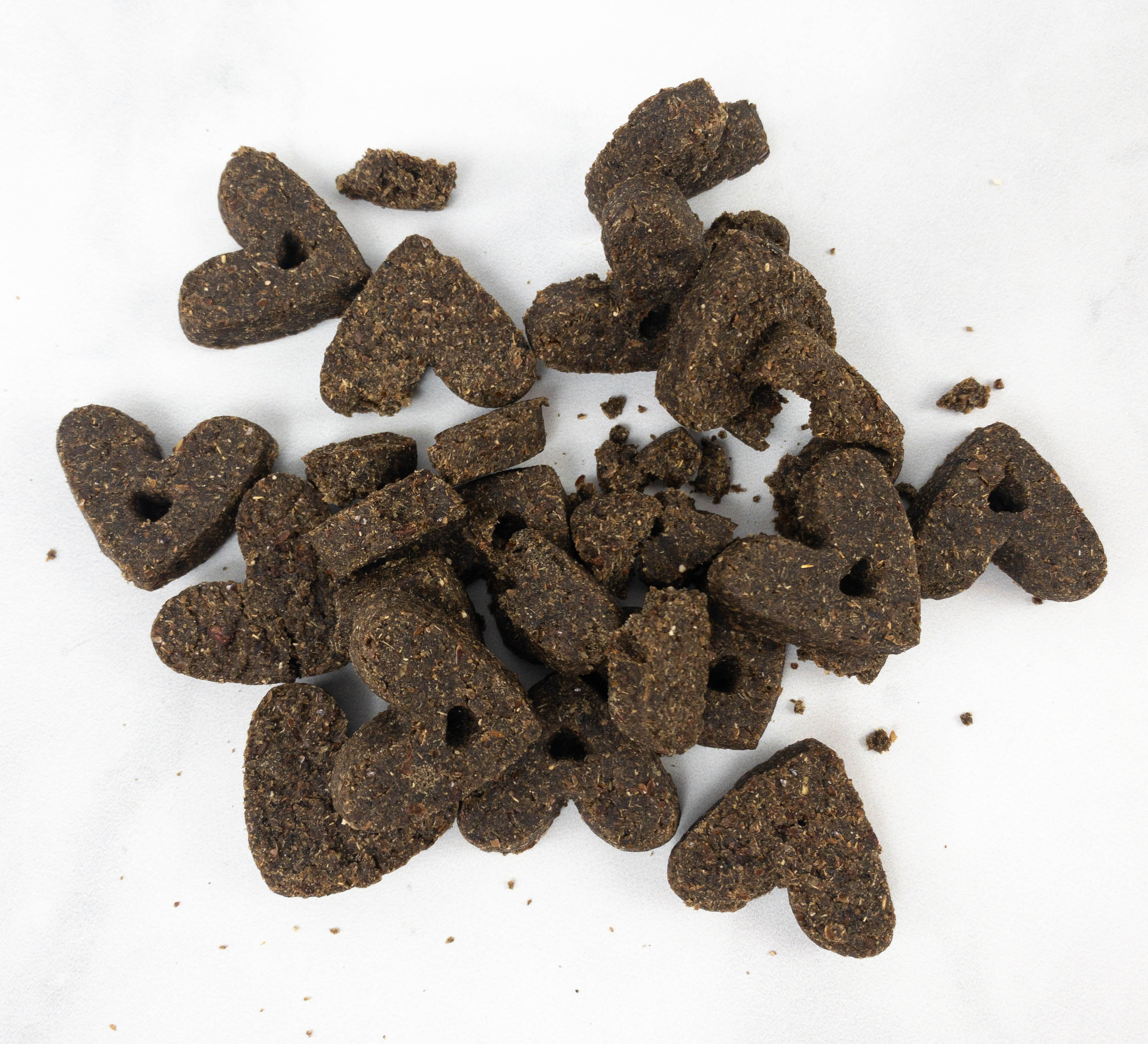 The bite-sized treats are heart-shaped. They are also really crunchy!
Loving Pets Barksters Brown Rice & Chicken Krisps Dog Treats ($6.53) Free of additives and preservatives, these dog treats are great whether for snacking or for reward training. It's made with brown rice and chicken, and only contains 12 calories per piece.
Another key ingredient is rice bran oil. It's rich in antioxidants which is said to help in improving cellular health and boosting the immune system.
The packaging has the full list of all the ingredients as well as its guaranteed analysis.
They come in bite-sized pieces and are also crinkle cut, so they somehow look like chips.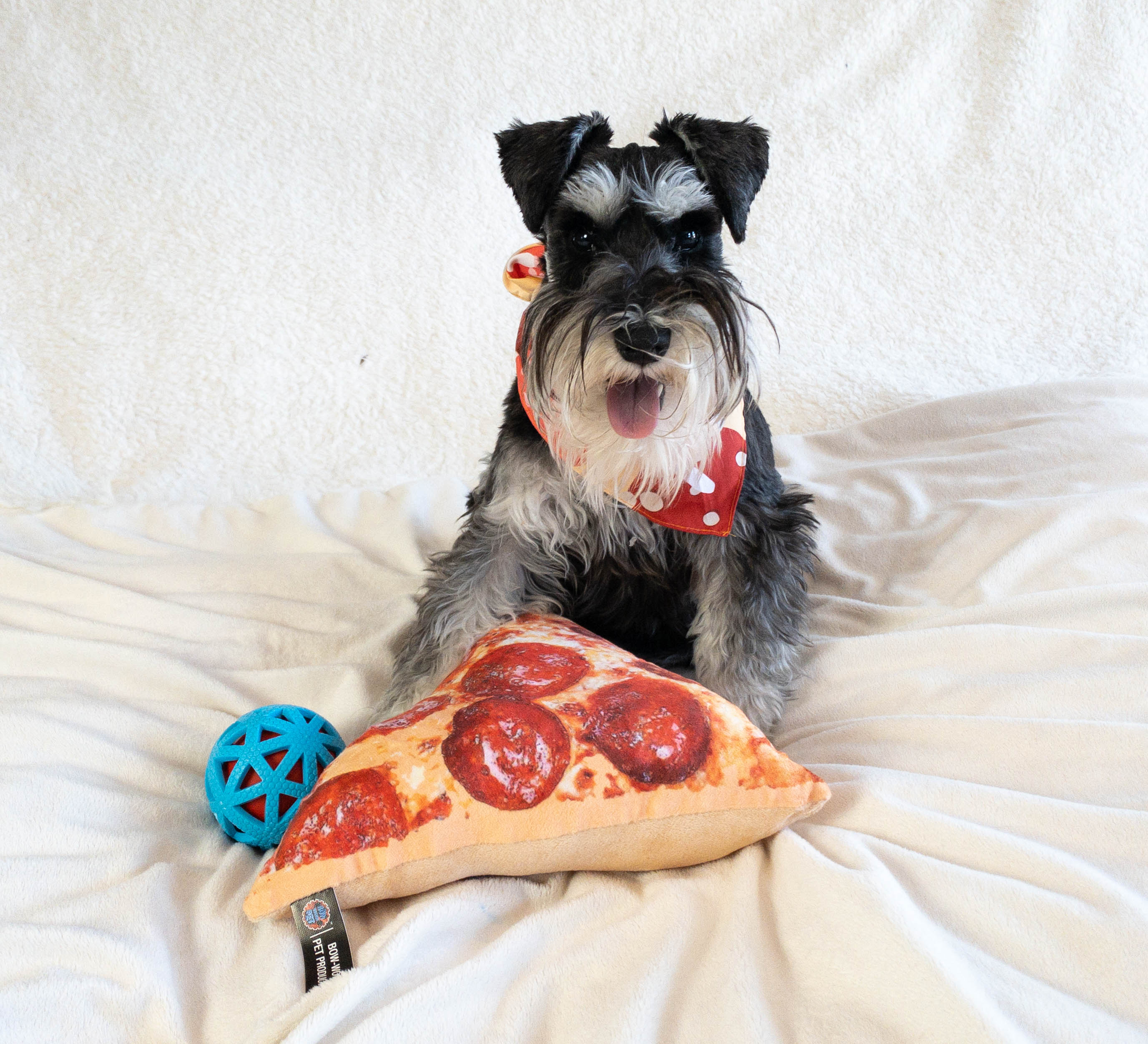 Here's Buffy with her new toys! She's wild over pizza, which is funny, because it's as big as she is!
Pet Treat just keeps getting better every month! The toys are fun, durable, and made with pet-friendly materials, while the snacks contain healthy ingredients. I also appreciate that some of the items they sent this month are made from recyclable and upcycled materials and ingredients, a way of making our environment a better place for all the people and animals. The pizza bandana looks great on Buffy as well! Overall, this Deluxe version of Pet Treater is great for fur parents who want multiple toys and treats for their fur babies. If you only need a few items, you can opt for the Pet Treater Dog Pack instead! Either way, this subscription is fun and you'll no longer have to shop in stores to find the perfect goodies for dogs!
What do you think of this dog subscription?