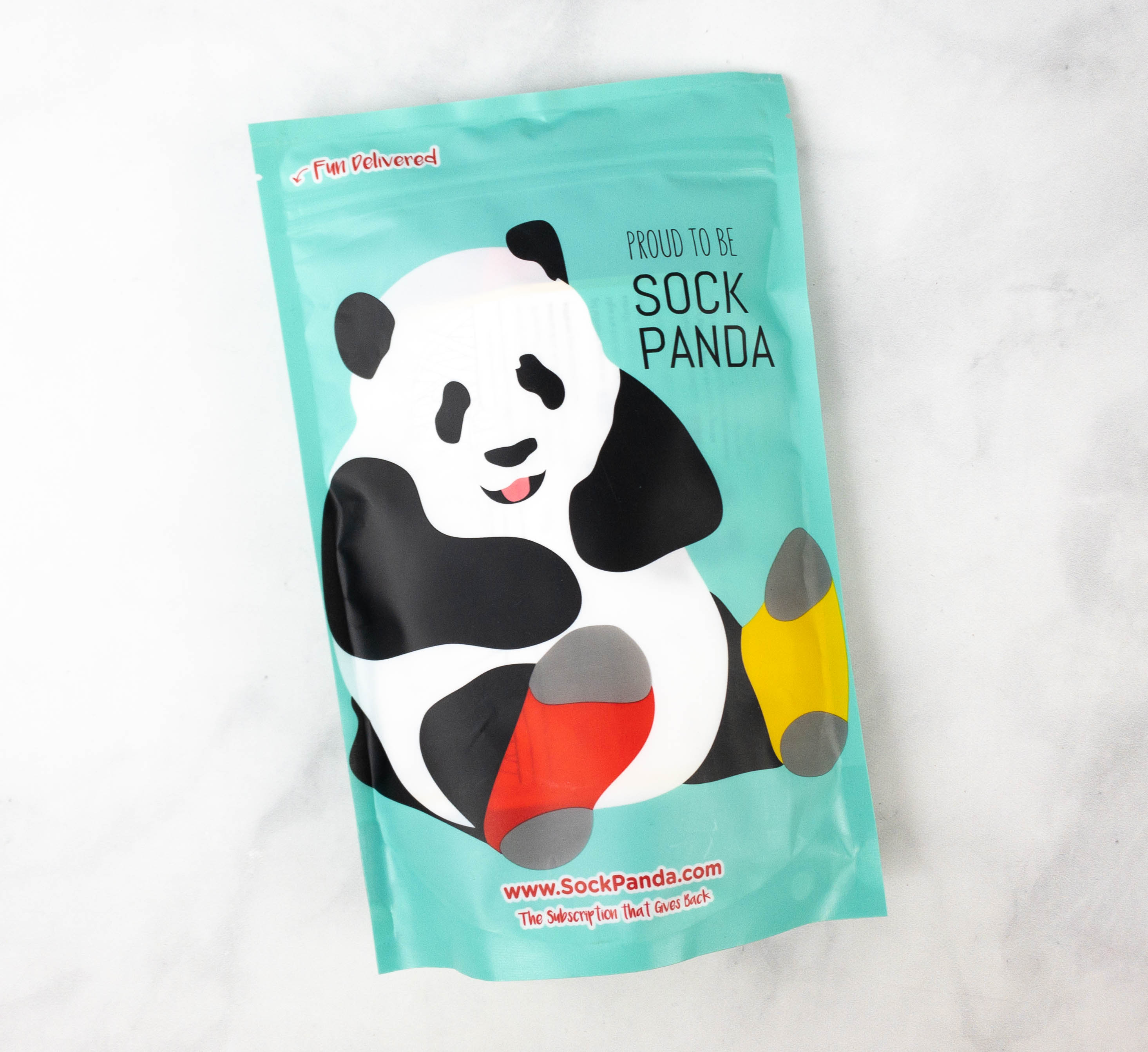 Panda Pals is a fun monthly sock subscription for kids. Each package includes 2 pairs of socks featuring adorable characters, animals, shapes, and designs, plus exciting activities for kids and sometimes even items like stickers, crayons, and toys. Upon sign up, there's an option for boys or girls socks, as well as the subscriber's preferred size. They offer small sized socks for kids 3 to 5 years old and medium sized socks for kids 6-8 years old. The subscription is $16 per month on a month-to-month plan and on a 3-month prepaid plan. It goes down to $15 per month on a 6-month prepaid plan, and $12.66 per month on a prepaid annual plan.
DEAL: Save 10% off a new subscription! Use coupon code PANDA10.
LIMITED TIME: Get 15% off on all new subscriptions when you use the coupon code BESTGIFT15! Ends 4/30!
Sock Panda's kids sock subscription made our readers' choice list of best clothing subscriptions for kids!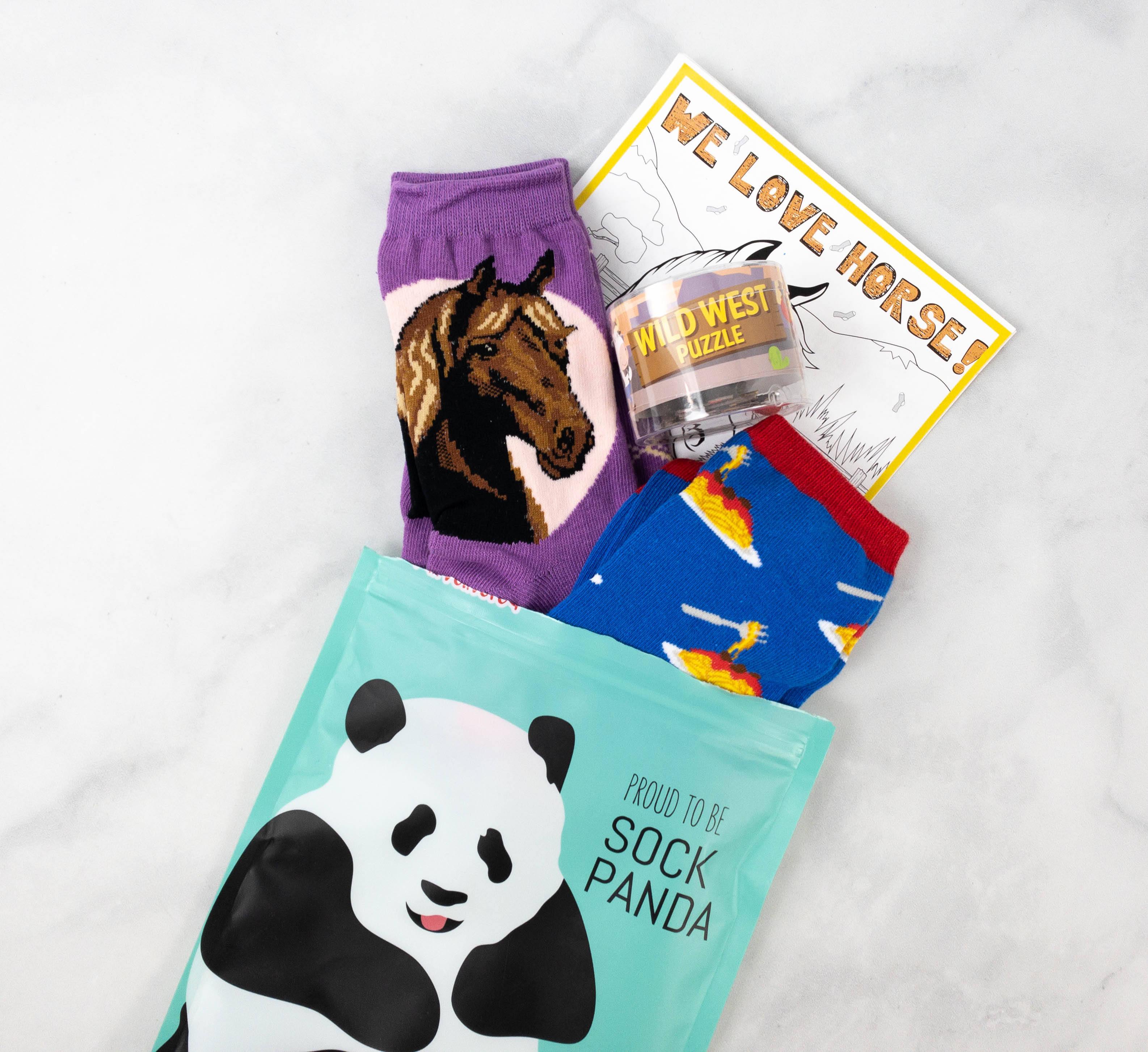 All the items came in a pouch that features a cute panda drawing.
Every month, the package includes an activity sheet. This month, it's all about horses!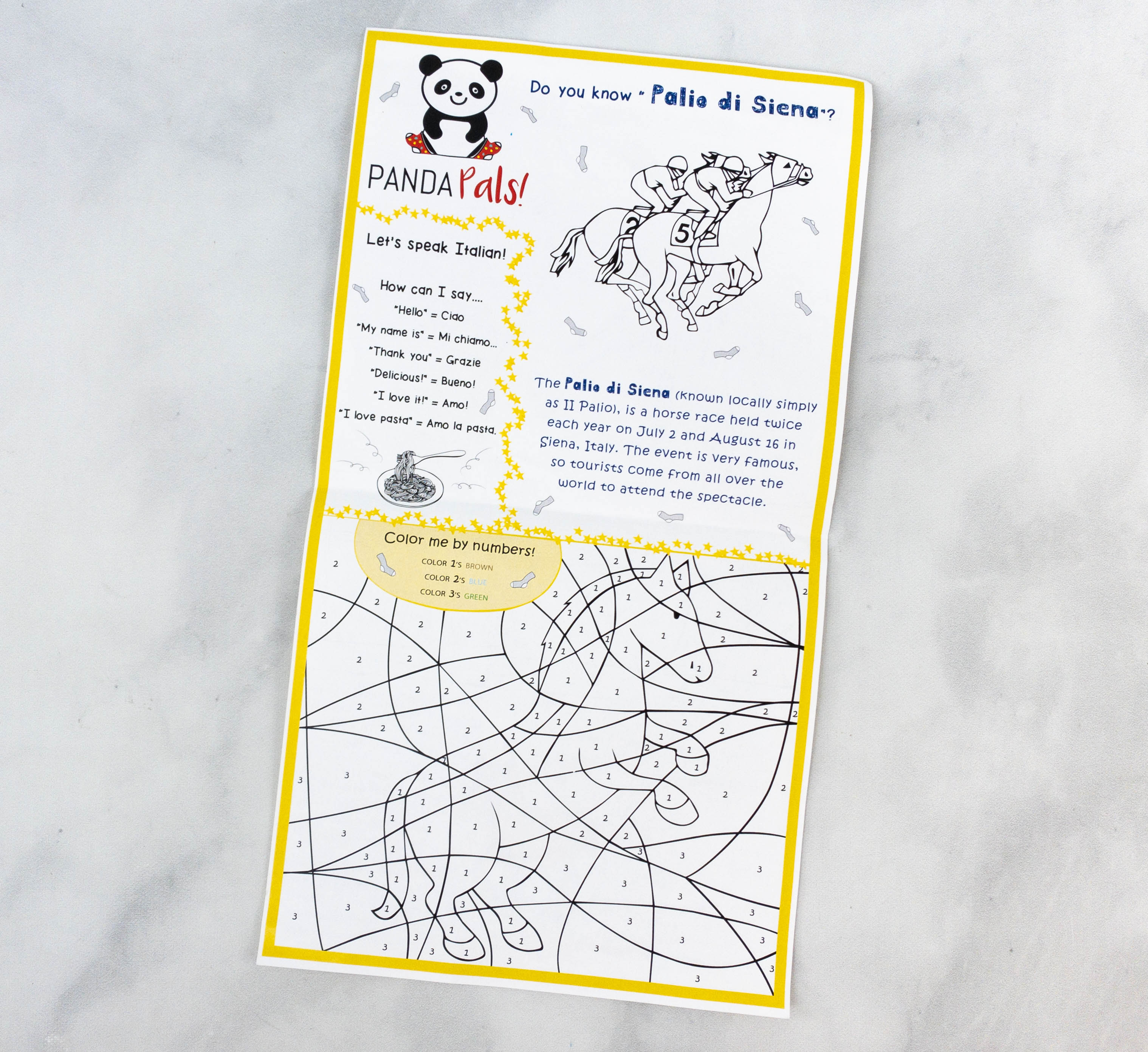 Featured at the back of the sheet are some activities for kids, including a color by number and Italian language activity!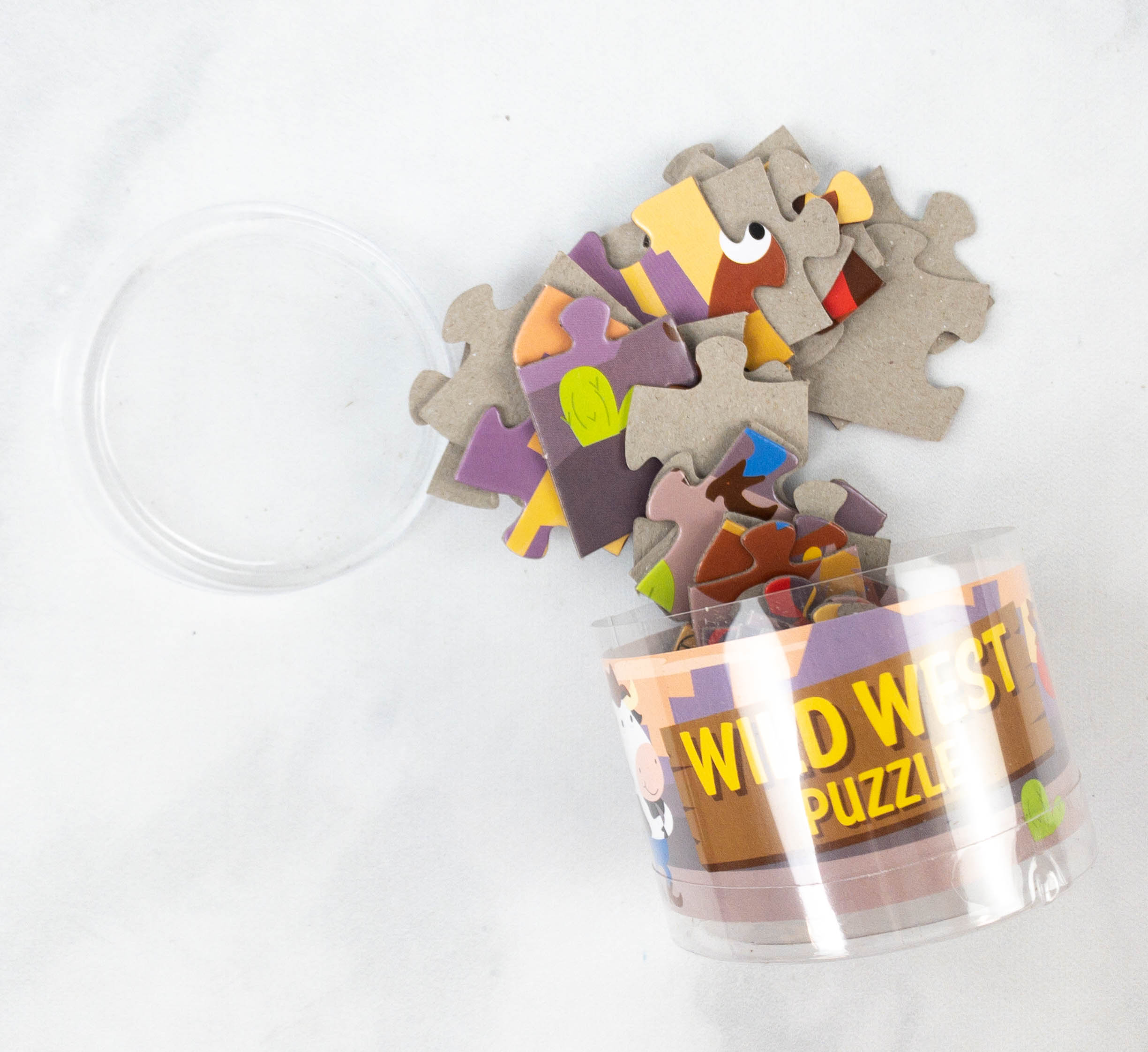 This month's pack also includes a fun puzzle activity for kids.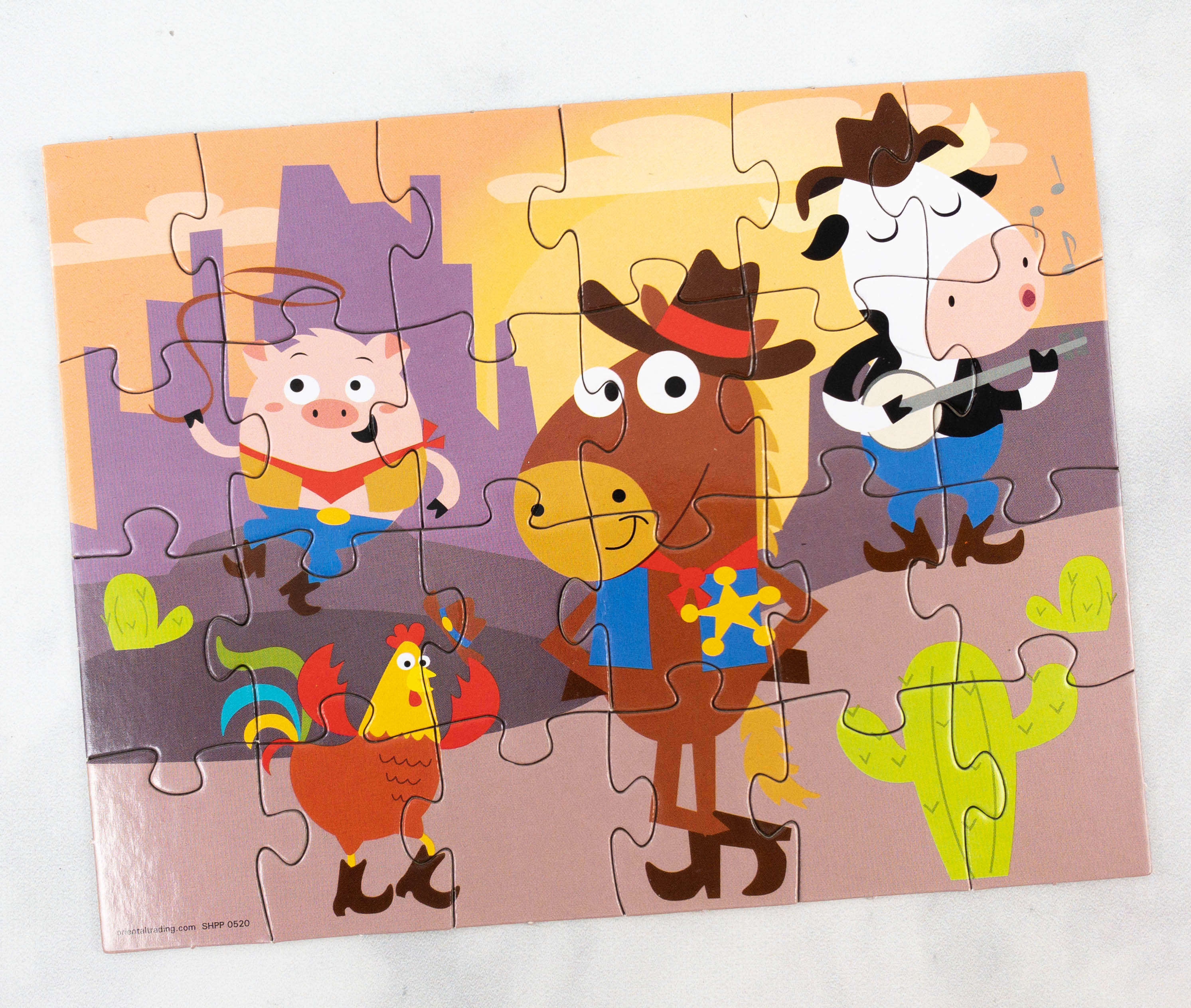 Completing the puzzle revealed a nice picture of animals from the Wild West!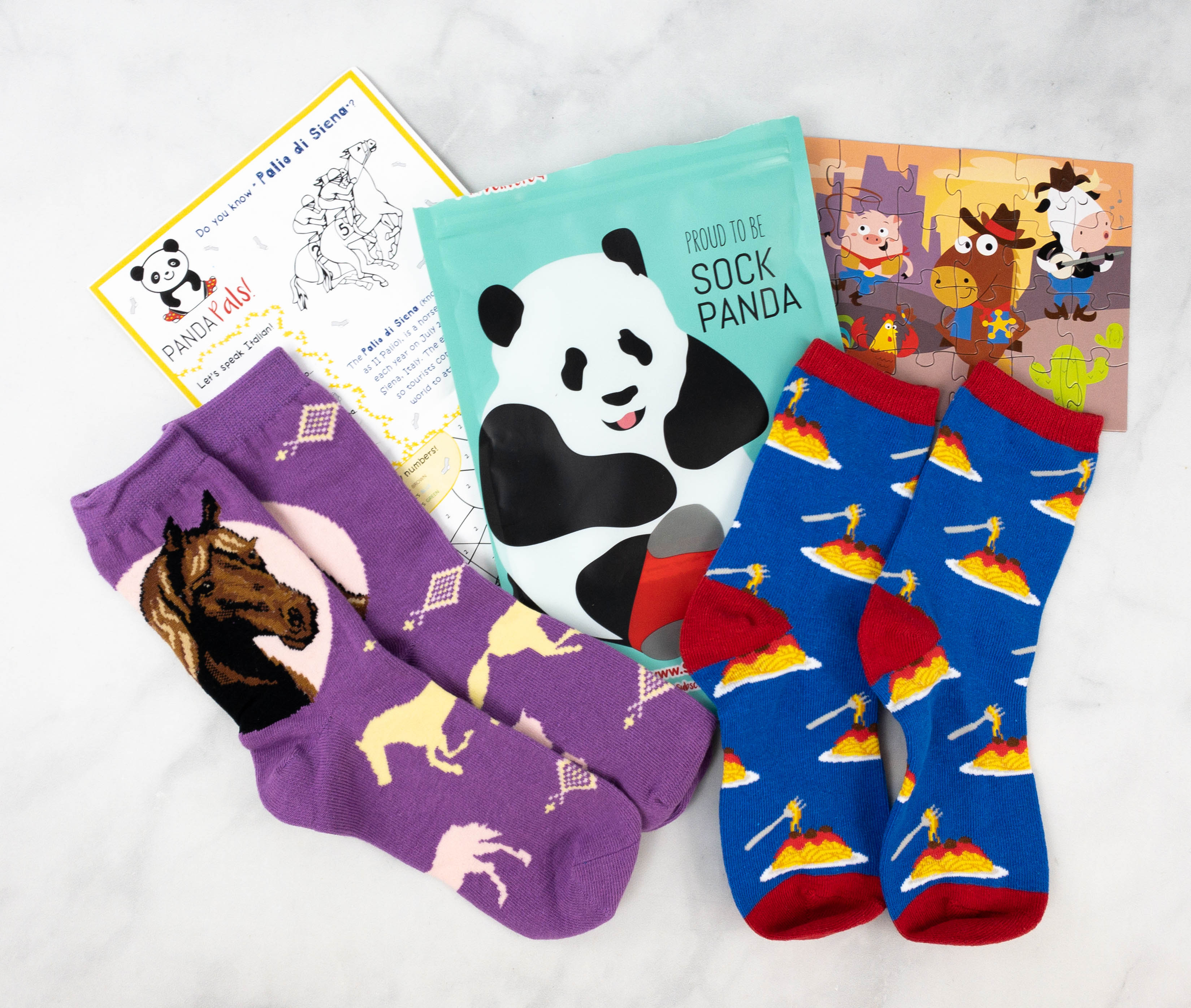 Everything in the March 2021 pack!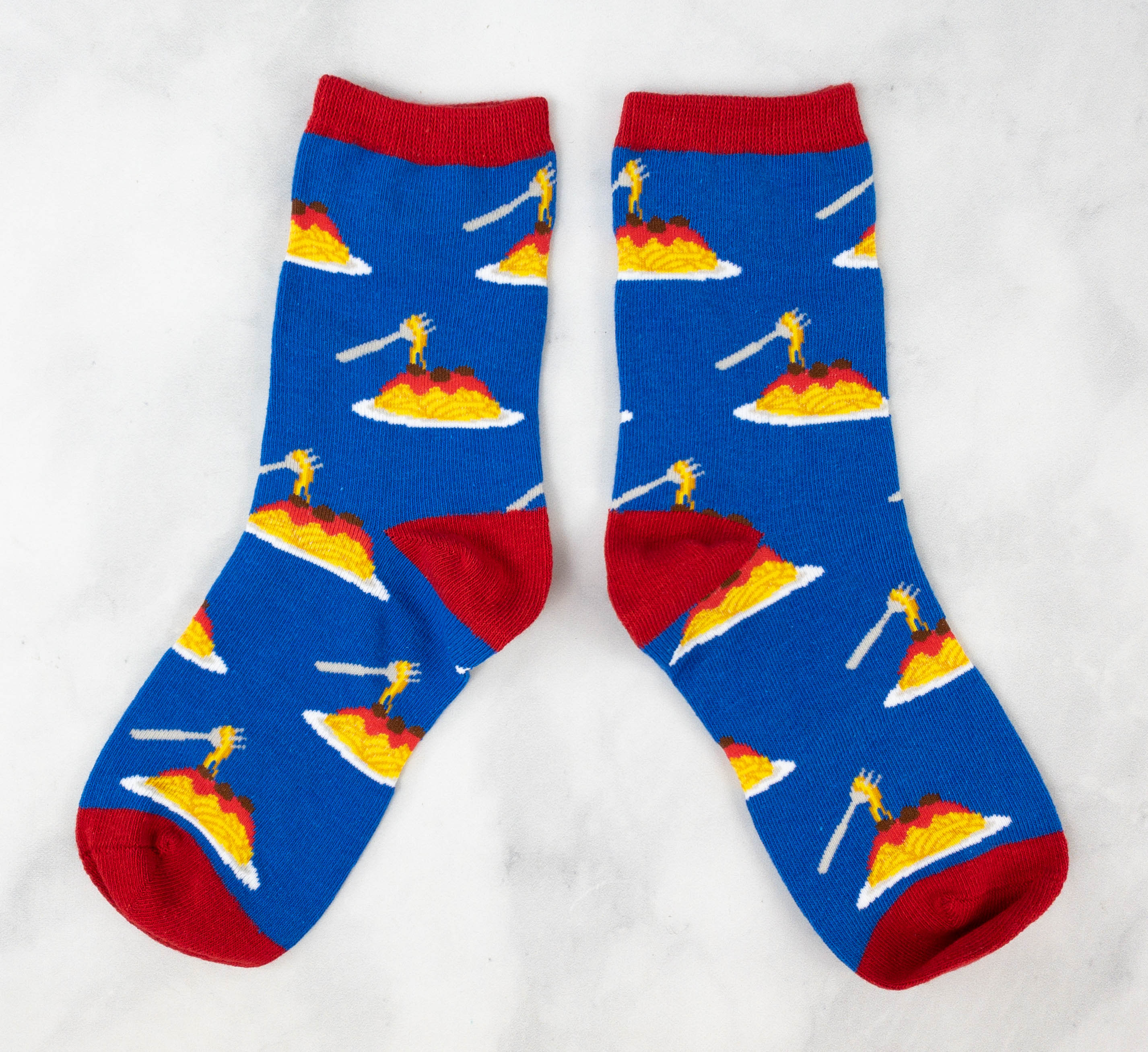 The first pair features pasta designs all over it! The base color is blue, while the toes, heels, and cuffs are in red.
The colors are vibrant. Plus, the materials used are soft and breathable!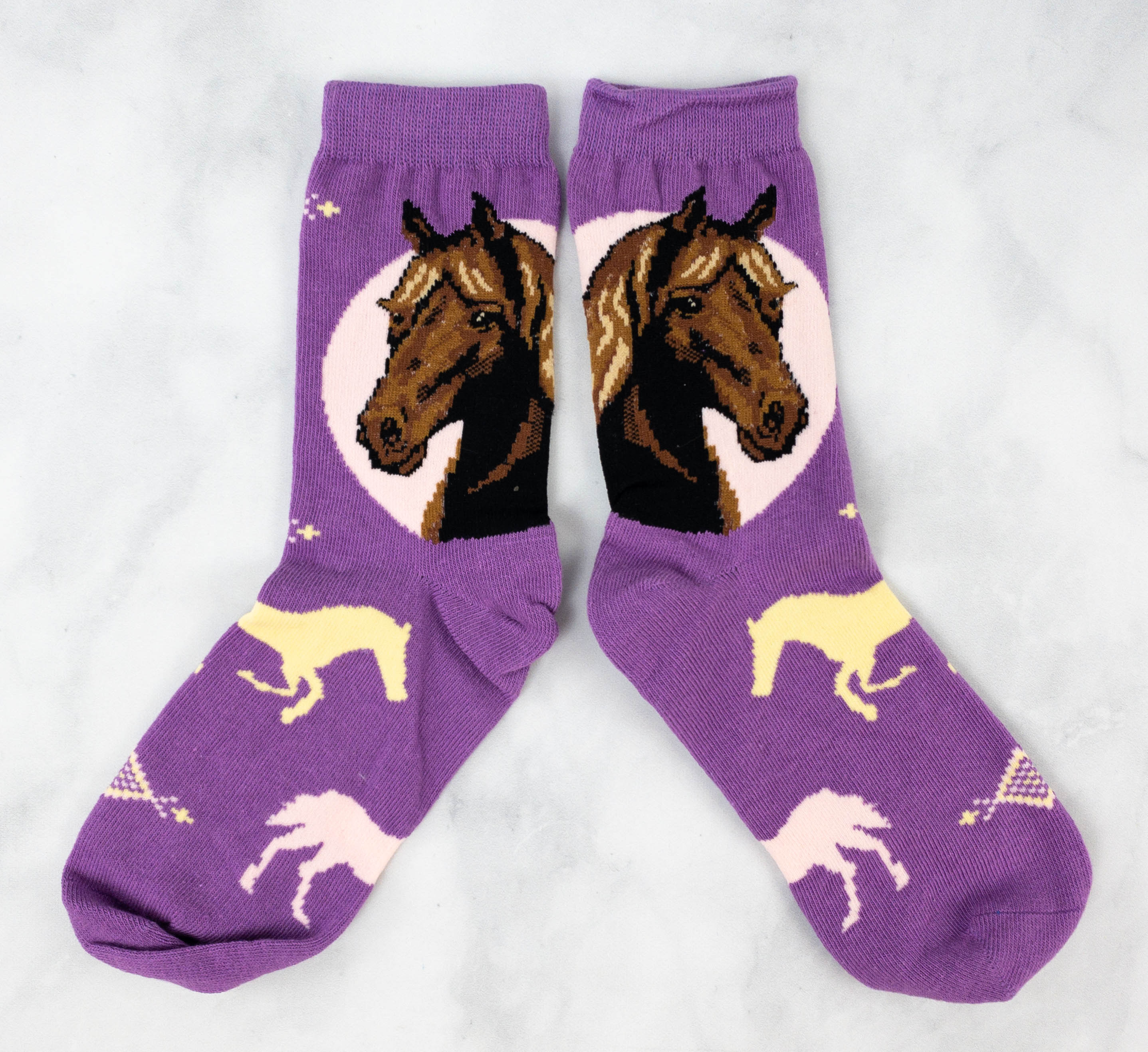 In line with this month's theme, the second pair has a beautiful illustration of a horse.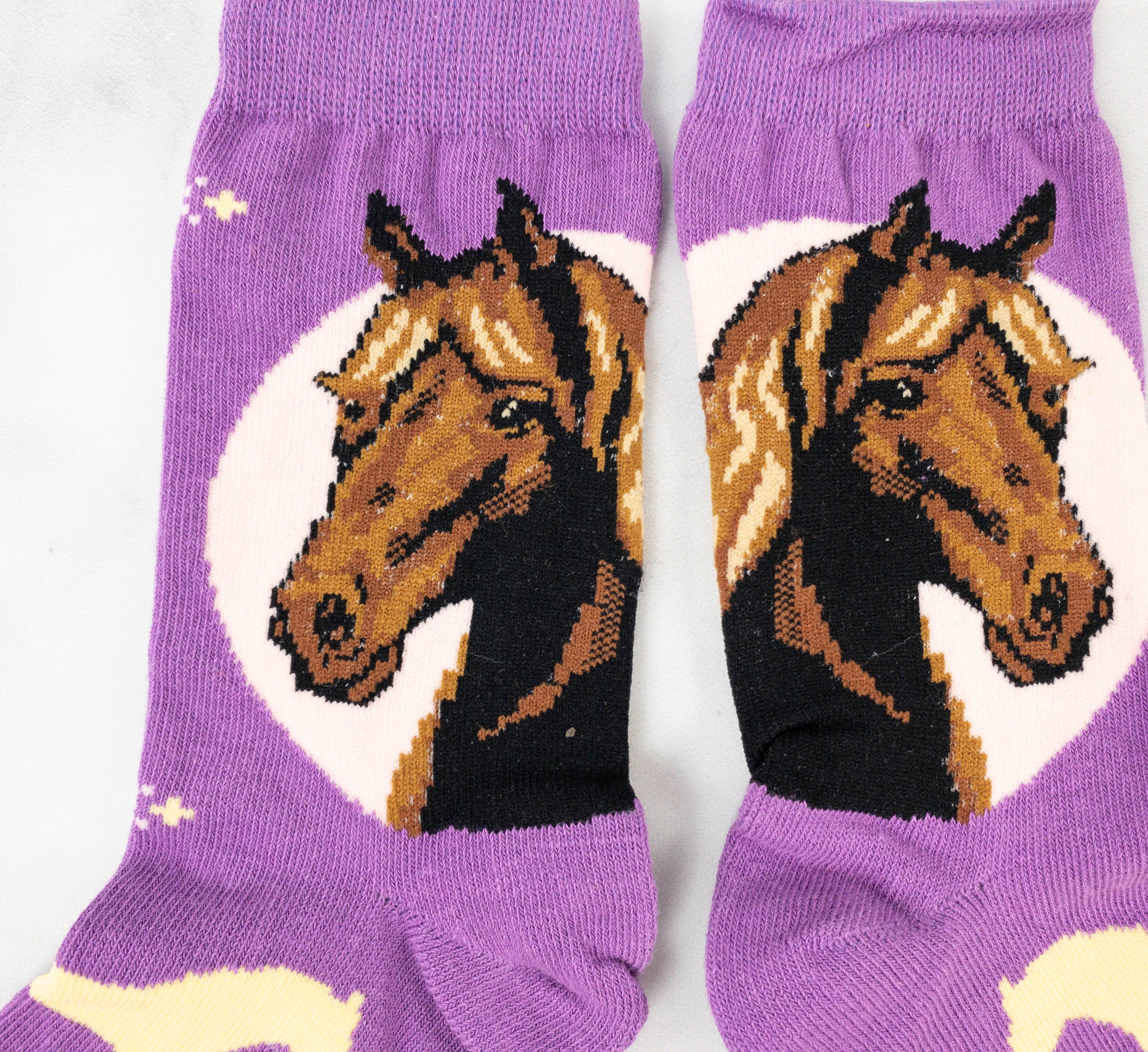 The socks also have a purple base color. It looks lively and the designs really stands out with its bright shade.
My kids always love the socks from Panda Pals! This month, the pairs are fun and colorful, including a pair of spaghetti-themed socks and a pair of horse-themed socks. Both are comfortable to wear and my kids had no problems moving around while wearing them. Of course, the pack also includes an activity sheet plus a bonus puzzle! If you want to get fresh pairs of socks for kids every month, this sock subscription would be a great idea. The designs are always kid-friendly and the quality of the socks is good!
Do you love fun socks?