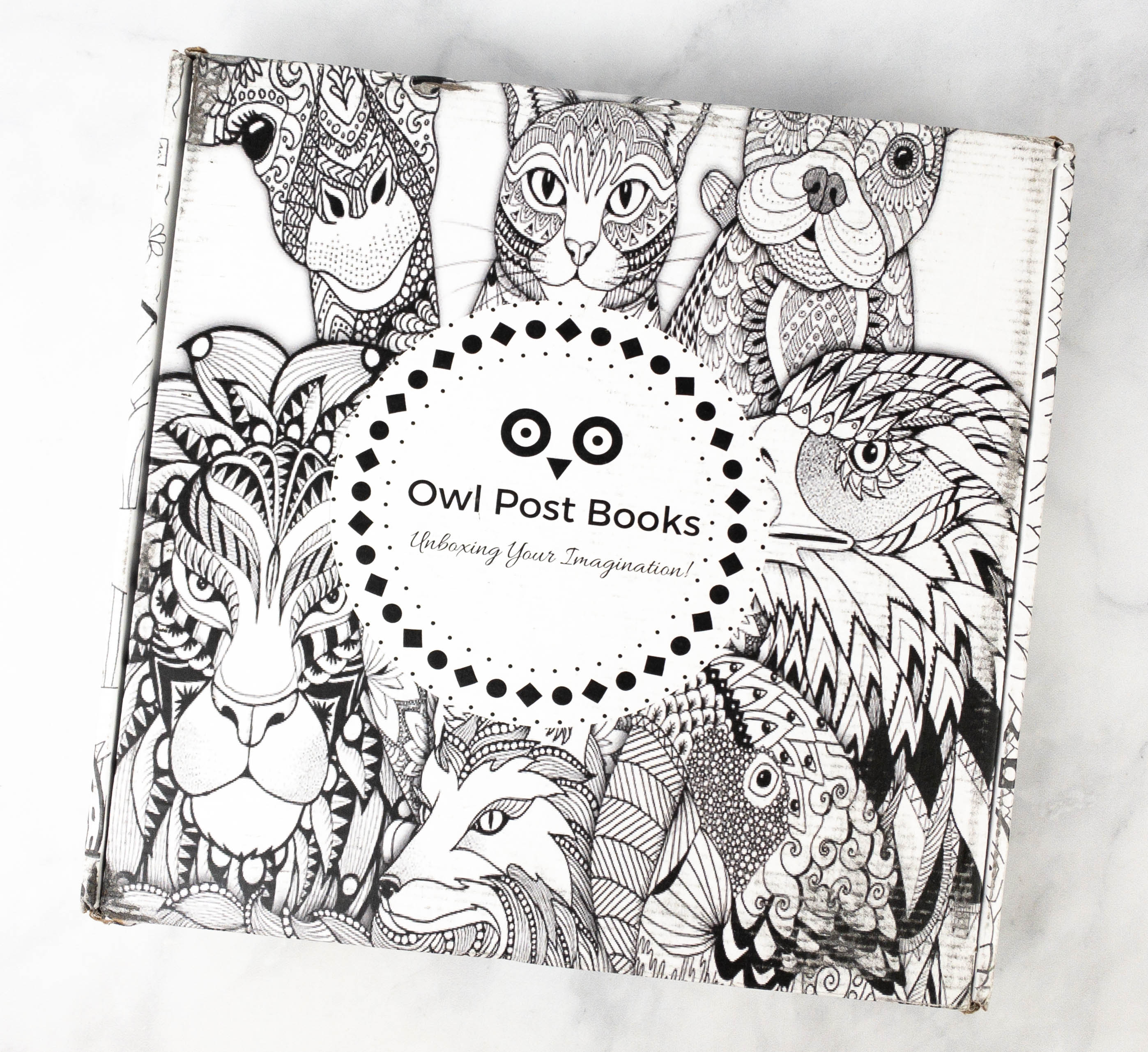 Owl Post Books is a fun and interactive monthly book subscription for kids. Each month, subscribers will receive an Imagination Box with 3 books that fit into their age range and fits into a fun monthly theme, and includes a unique themed toy and a theme card!
Owl Post Books has Imagination boxes for ages 0-3, 4-7, and 8-12. This is the Imagination Box for 4-7 years old. 
DEAL: Get 20% off your entire subscription! Use coupon code NEW20.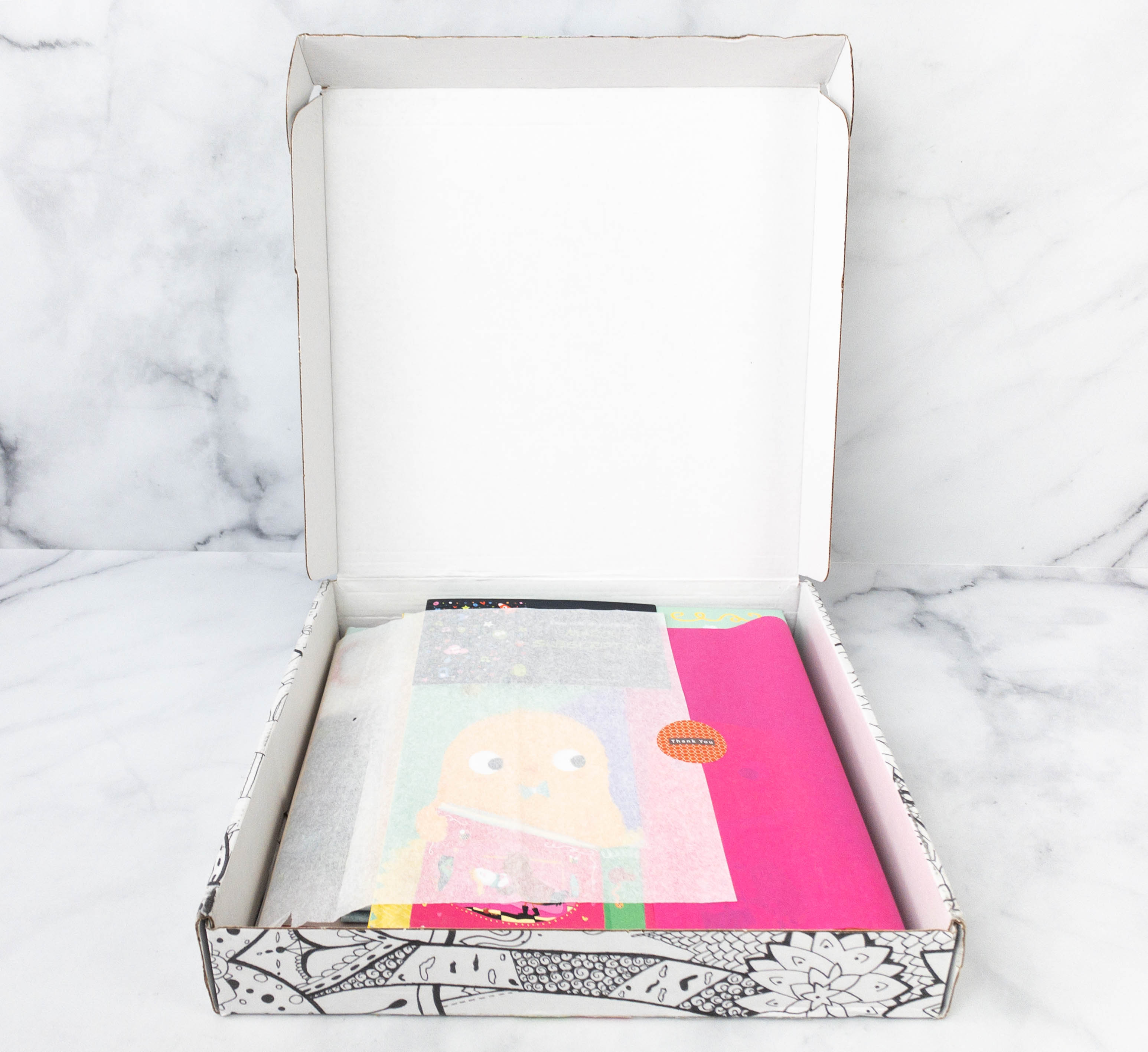 The books arrived in a sturdy box with drawings all over!
The books were also wrapped in tissue paper and sealed with a "Thank You" sticker.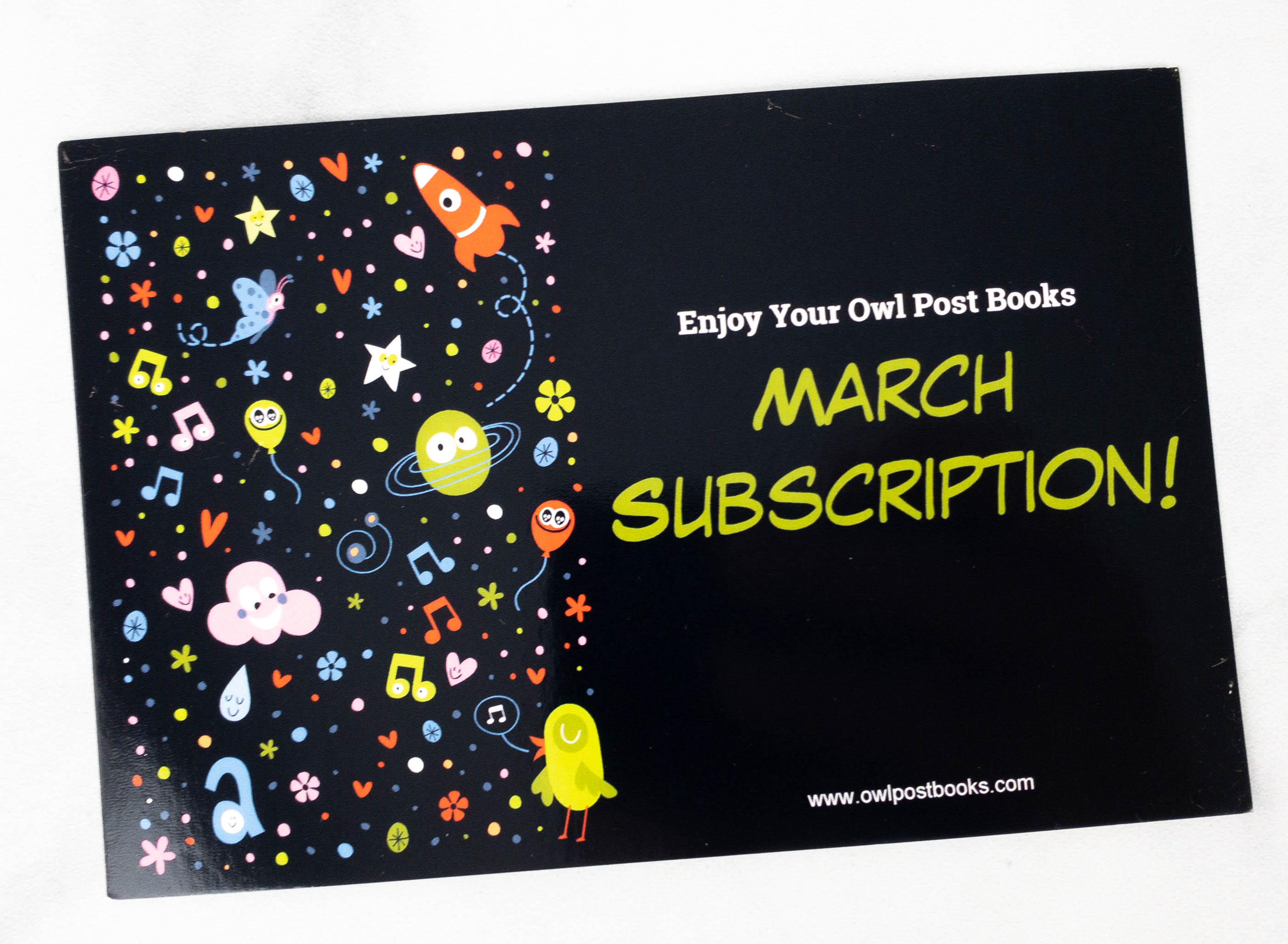 There is a card that tells us to enjoy our March box!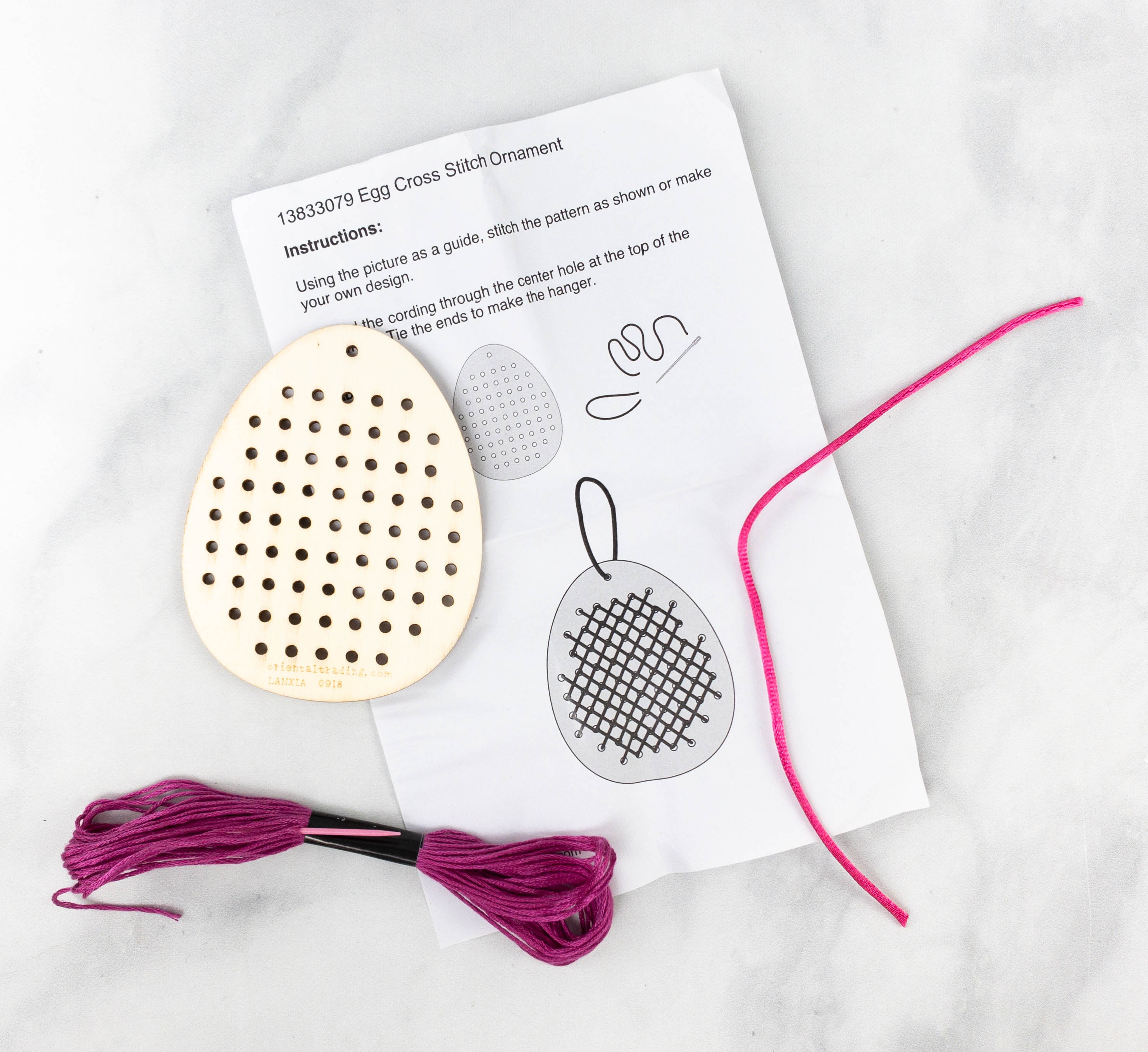 Each box includes a toy or item in line with the book's theme. This month, it's all about an egg cross stitch ornament!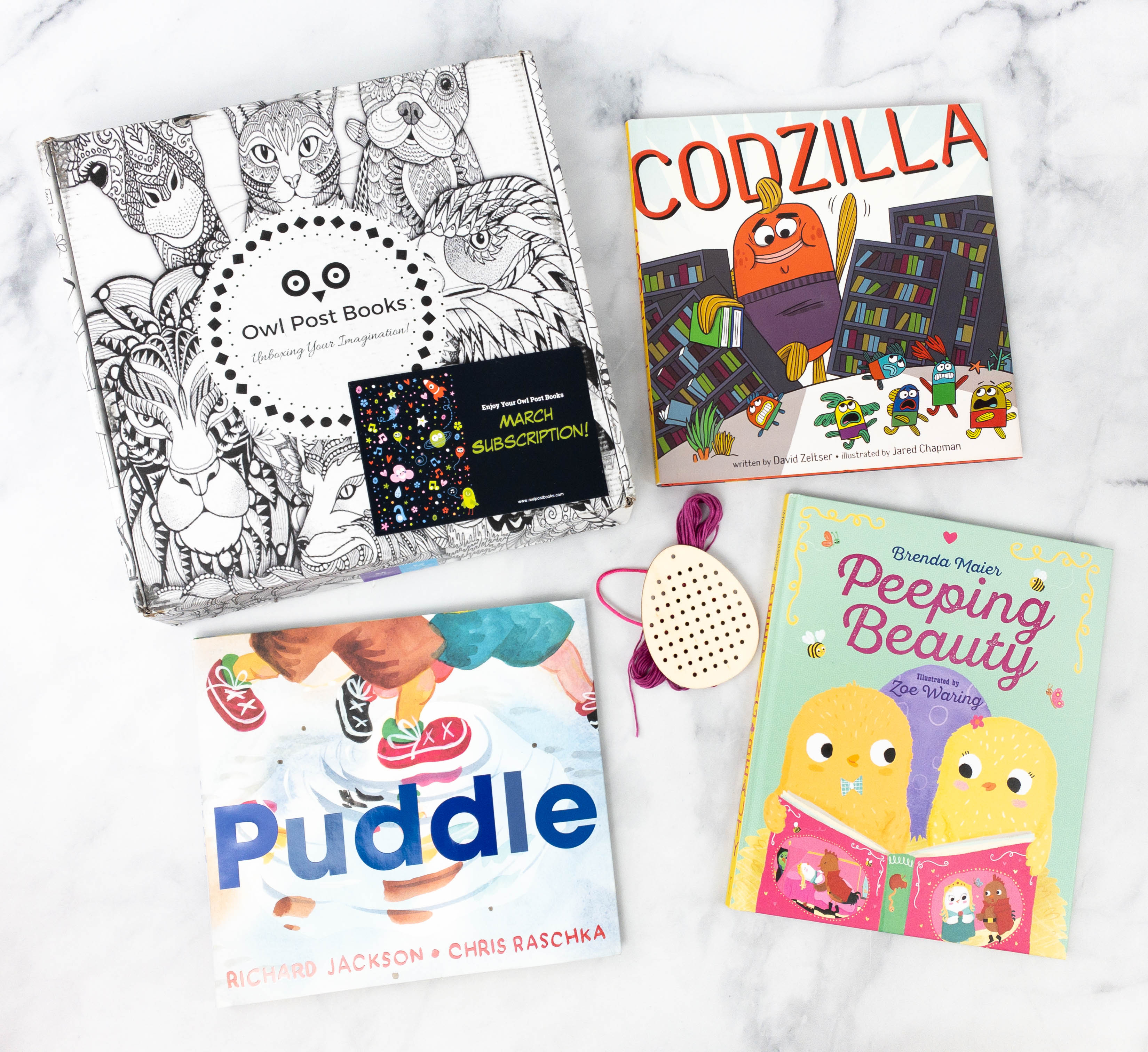 Everything in my box!
Codzilla by David Zeltser ($12.39)
Codzilla is a heartfelt and hilarious picture book based on the classic school story of bully vs. brains—perfect for fans of favorites such as SpongeBob SquarePants, The Pout-Pout Fish, Ninja Baby, and Vegetables in Underwear!

Bertie is the BIGGEST codfish in school. He loves reading about sharks more than anything, but he's teased about his size by the littler fish in his school. When they start calling him Codzilla, he gets fed up and starts living up to the name.

But when danger strikes from the deep in the form of a shark, Bertie must use his vast shark knowledge and his sizeable heart to save his friends.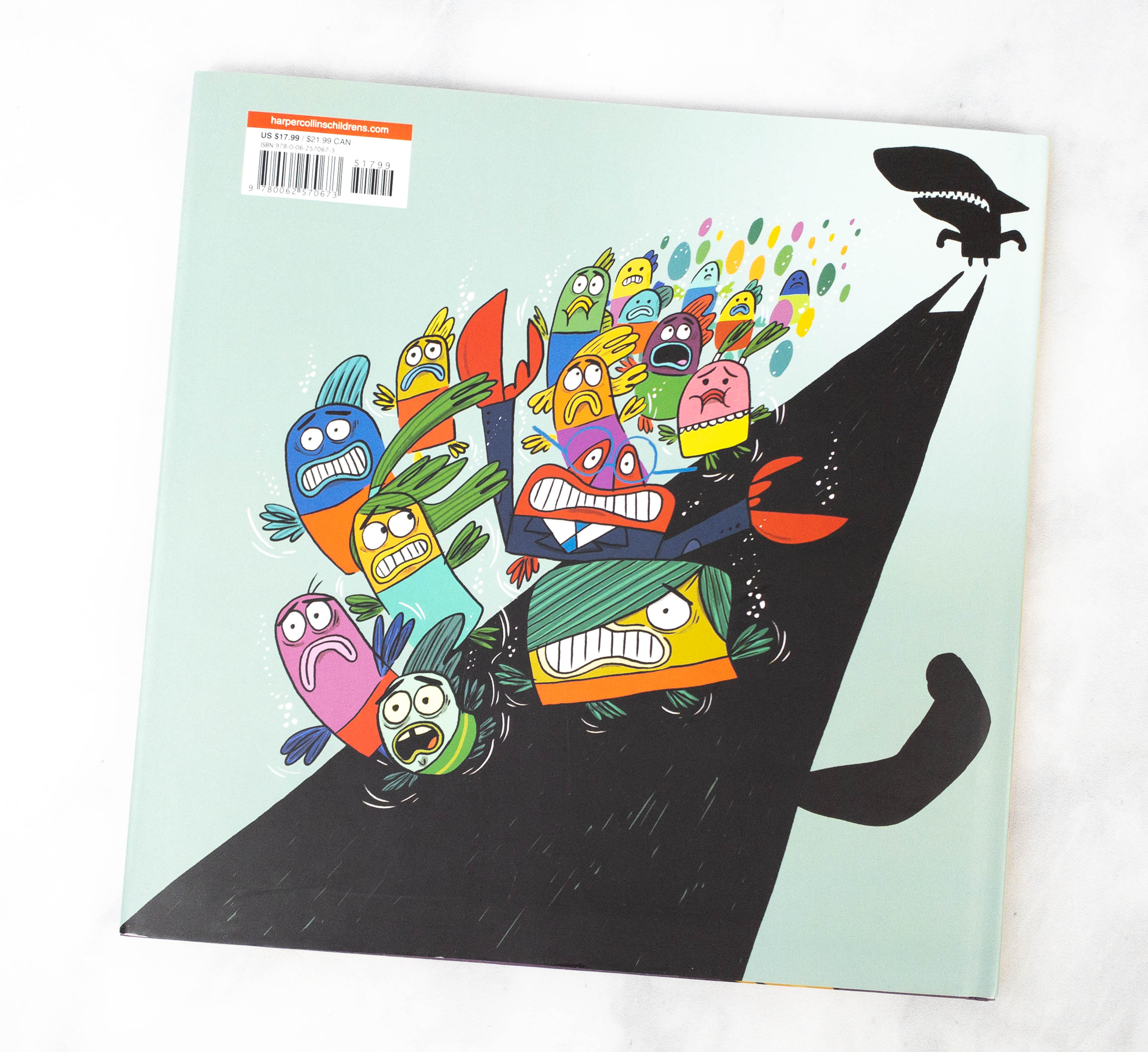 The book cover easily captured my kids' attention. The illustrations are funny!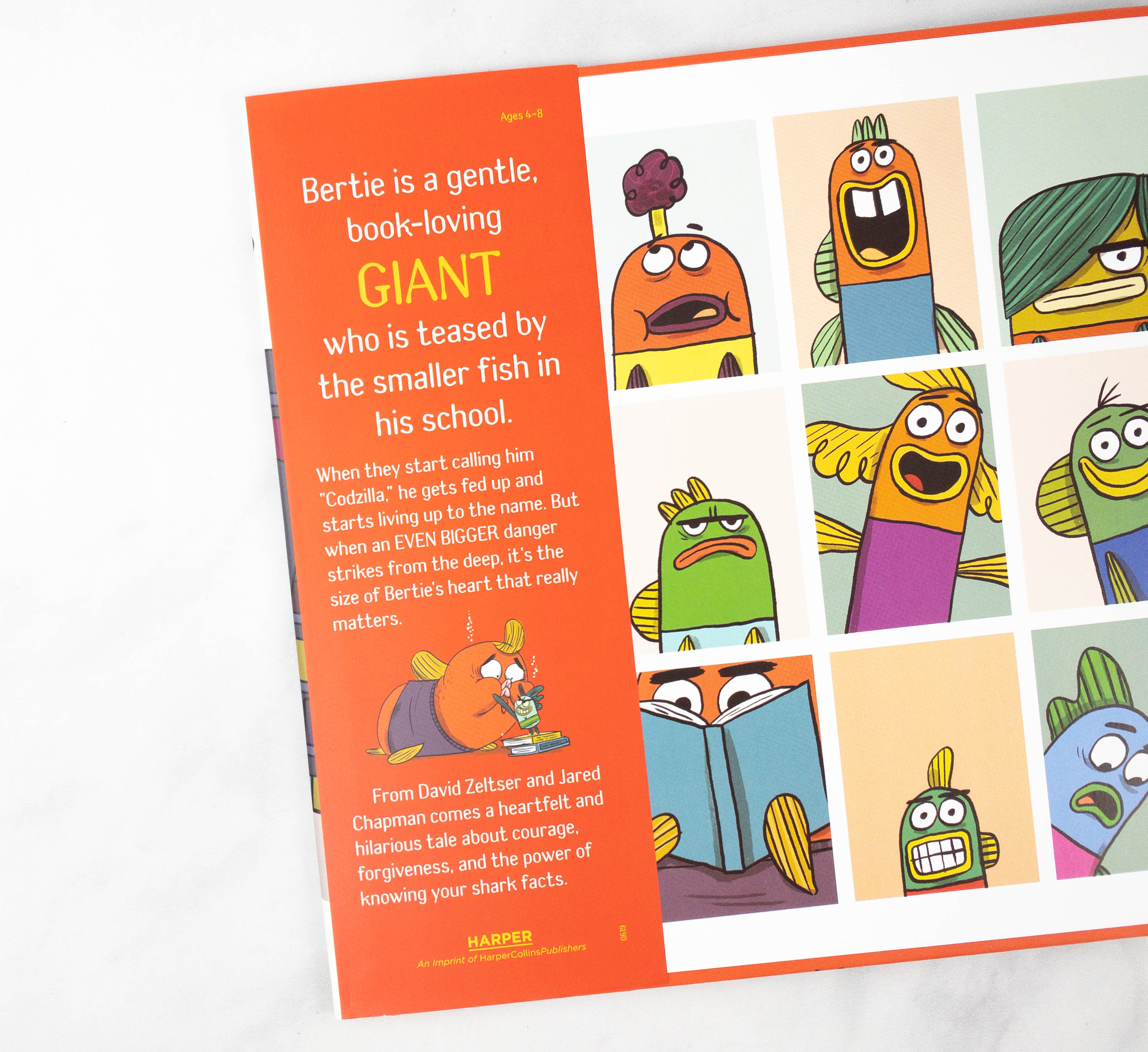 The synopsis of the story can be found on the flap of the book cover. The endpaper features different portraits of codfishes as well.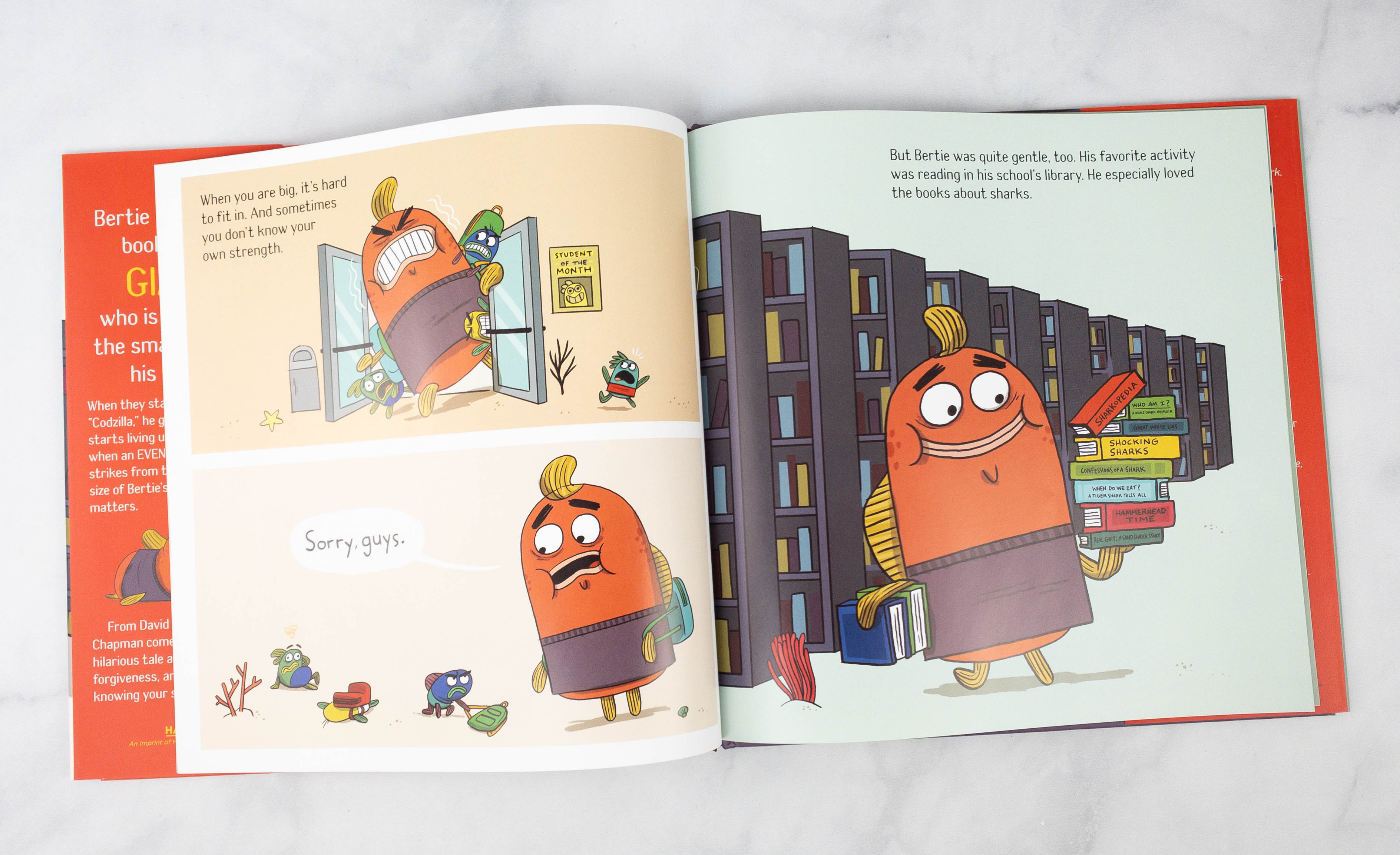 This story is about Bertie, a codfish who is often judged because he is different in size compared to others. Little did they know that when trouble comes, it's the person they're always teasing who will get to help them!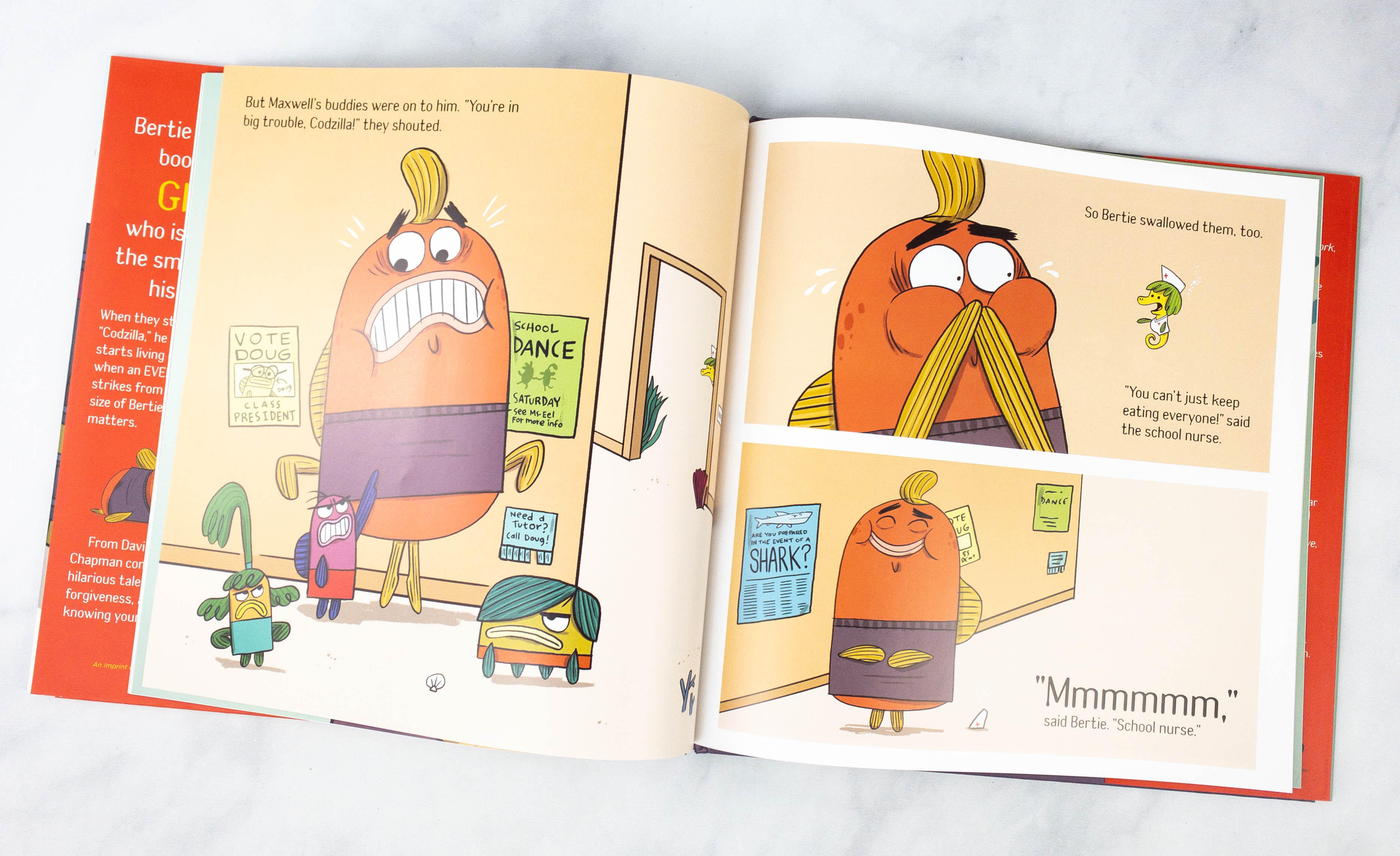 My kids are obsessed with this fun and heartfelt story!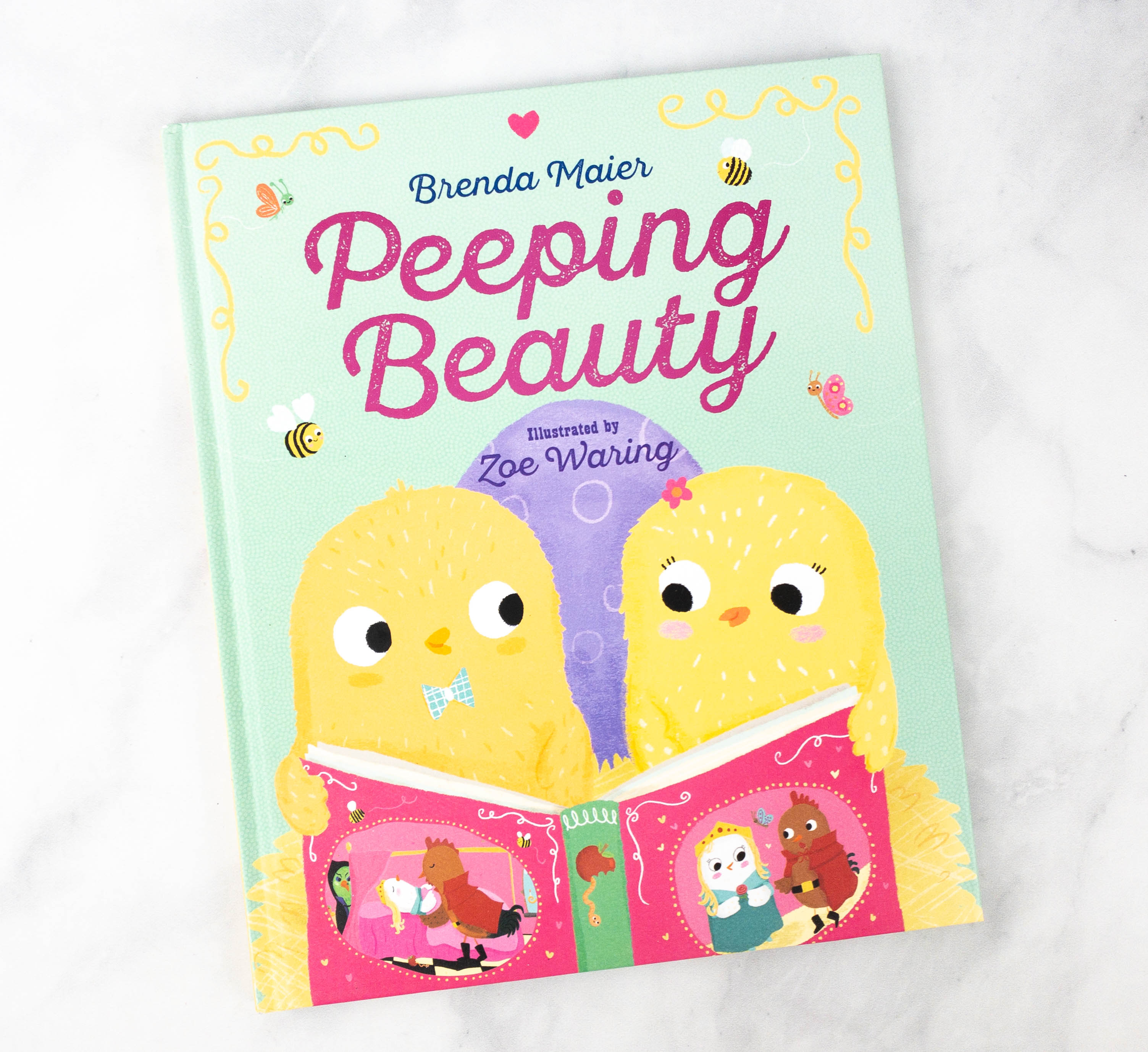 Peeping Beauty by Brenda Maier ($13.19)
Mama, Papa, and their little family can't wait for their newest chicks to arrive. But one little chick just doesn't want to break out of its shell in this sweet spin on the classic tale of Sleeping Beauty.

Peep peep! Mama and Papa can't wait for their new little chicks to arrive.

With a quiver,
A shiver,
A crackle,
and a peep!

Two of the chicks hatch!

But the third egg? It's in no hurry to get cracking.

With the help of his siblings and his mama's love, will this little chick find its way out into his big, new world?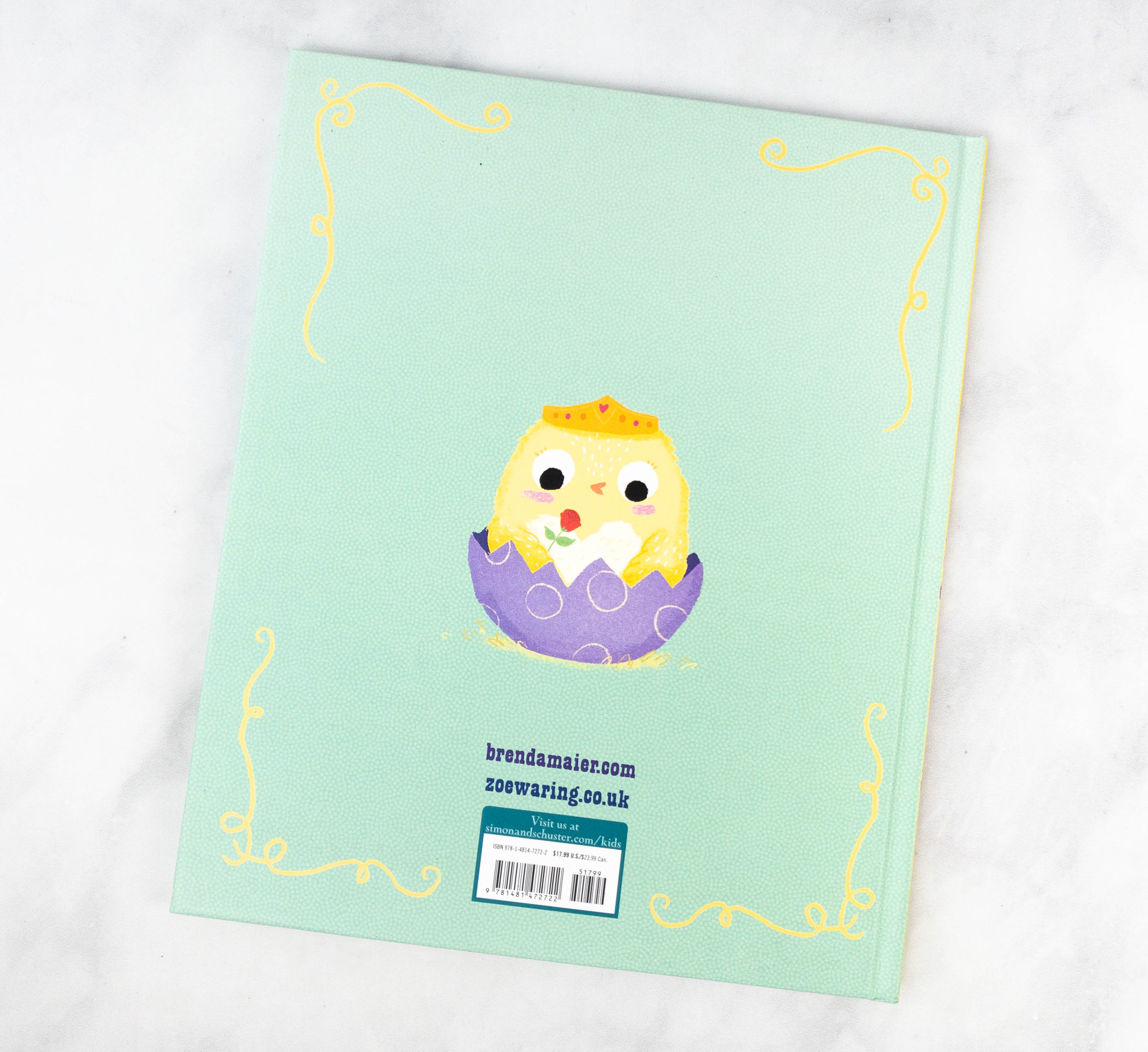 A cute chick is featured on the back cover of the book.
This story book has quirky illustrations! My kids loved it when the other siblings told jokes and sang songs to see if the last egg would hatch.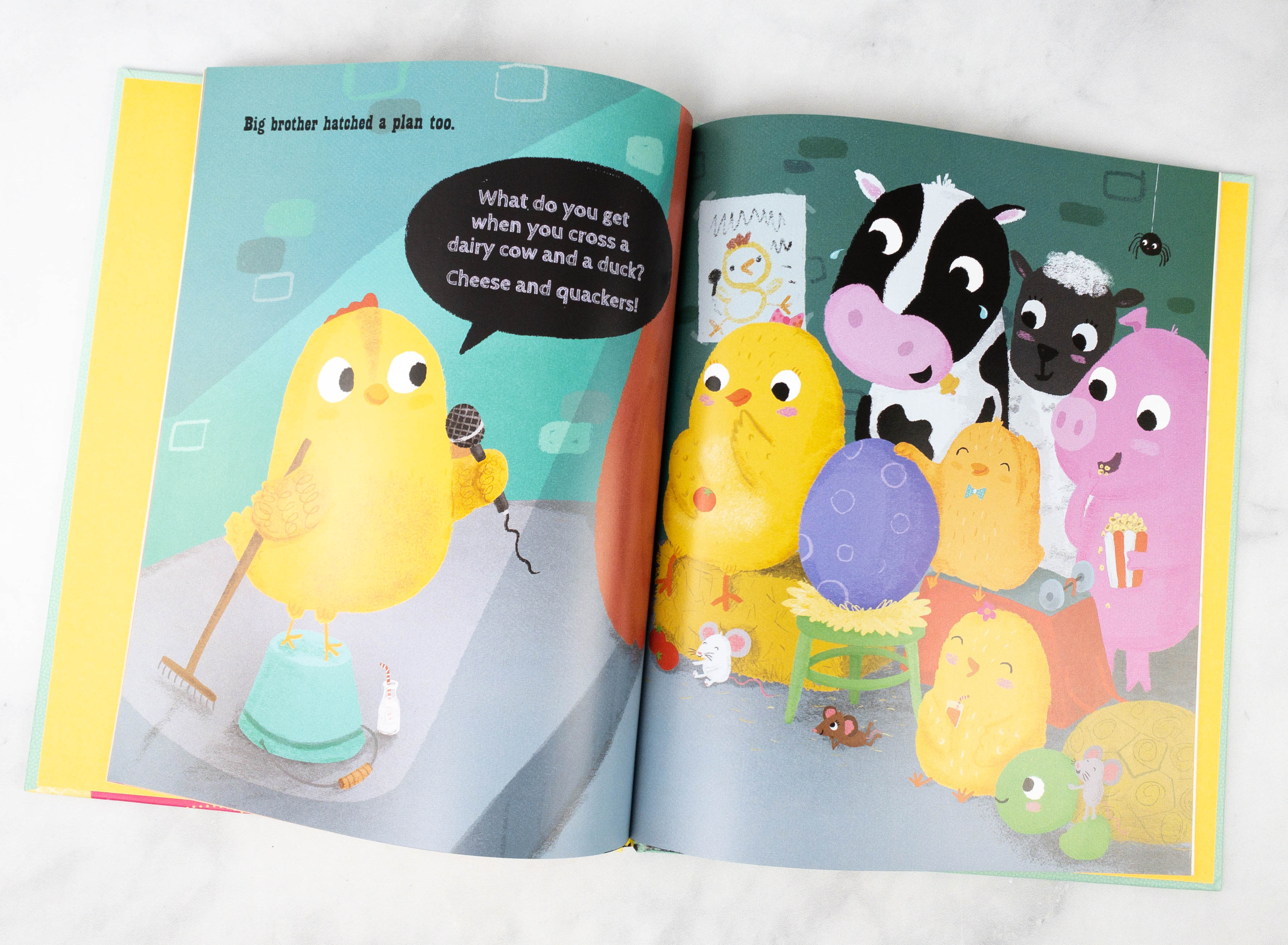 It is only when Mama reads the book Peeping Beauty that the egg started to hatch. It looks like the baby chick loves reading! This is a fun and exciting story and it came just it time for Easter story time!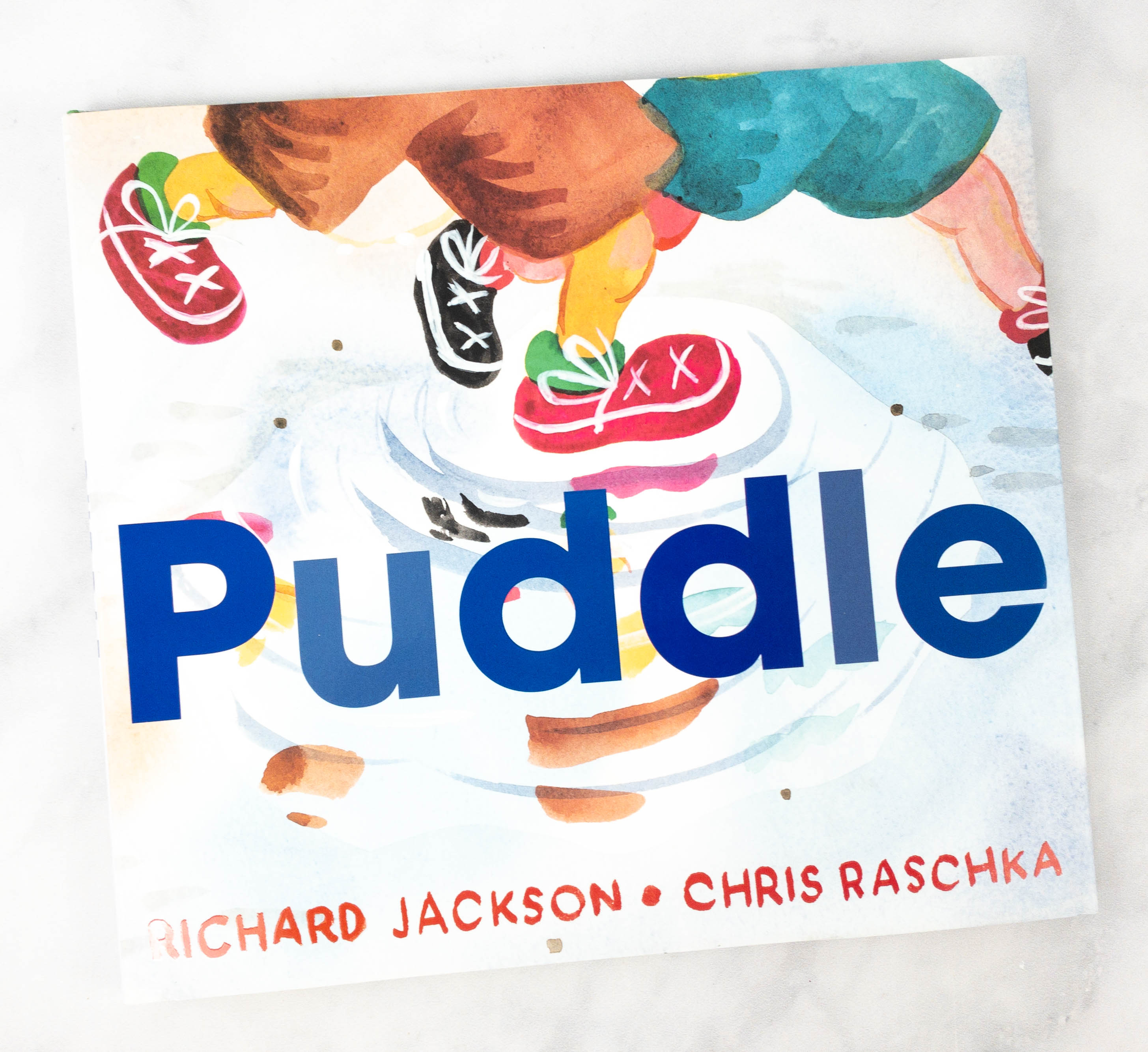 Puddle by Richard Jackson ($12.59)
A surprising, universal, and gorgeously illustrated story about self-acceptance, love, friendship, and the joy of embracing different perspectives, this beautiful picture book by acclaimed author Richard Jackson and two-time Caldecott Medalist Chris Raschka presents a puddle with a distinct point of view.

Puddle sits despondently in the playground, observing the world around her as she is dimpled by rain, splashed by shoes, piddled on by a poodle, bounced by a basketball, and stirred up by an inquisitive seagull. But when the sun makes a sudden appearance, Puddle meets an admiring new friend who lifts her spirits and makes her feel loved.

Richard Jackson's playful text shines with rhythm, repetition, and surprising turns of phrase, and Caldecott Medalist Chris Raschka's luminous paintings achieve the impossible—oh, sweet Puddle!

A memorable story of friendship, love, and changing your point of view.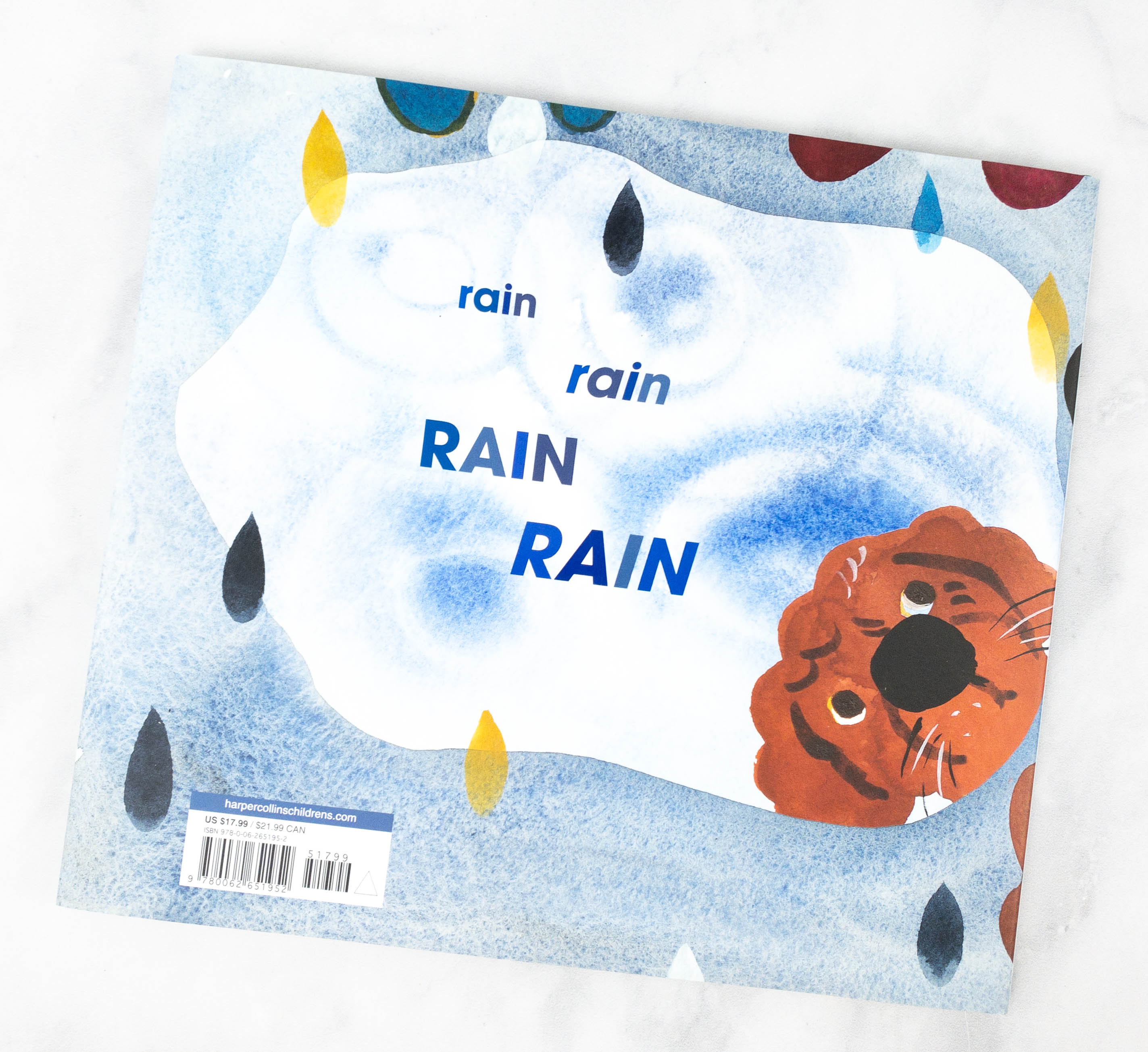 The front cover features the puddle with some kids playing on it.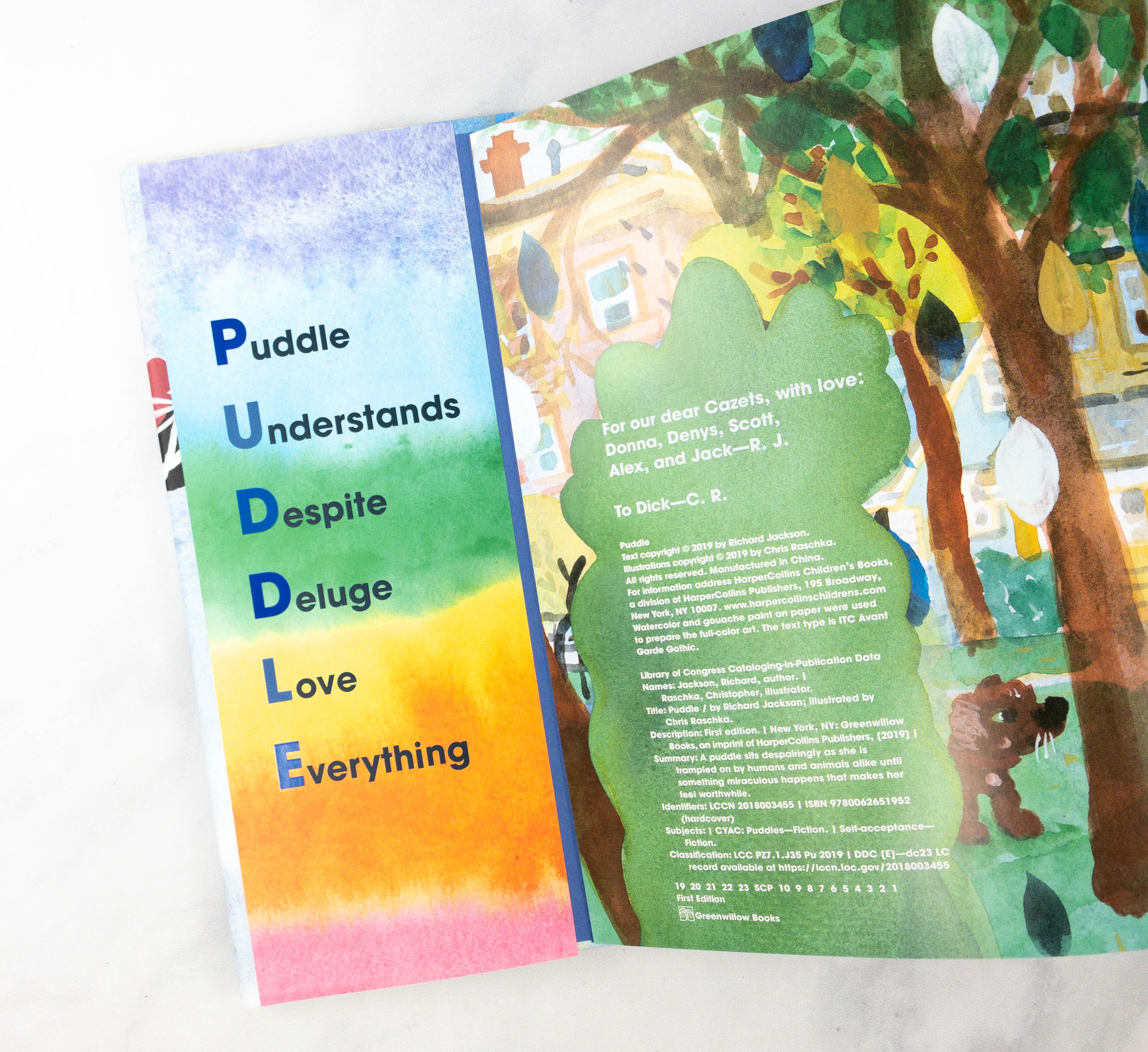 This book is great because it showcases self-consciousness while teaching the values of friendship and love!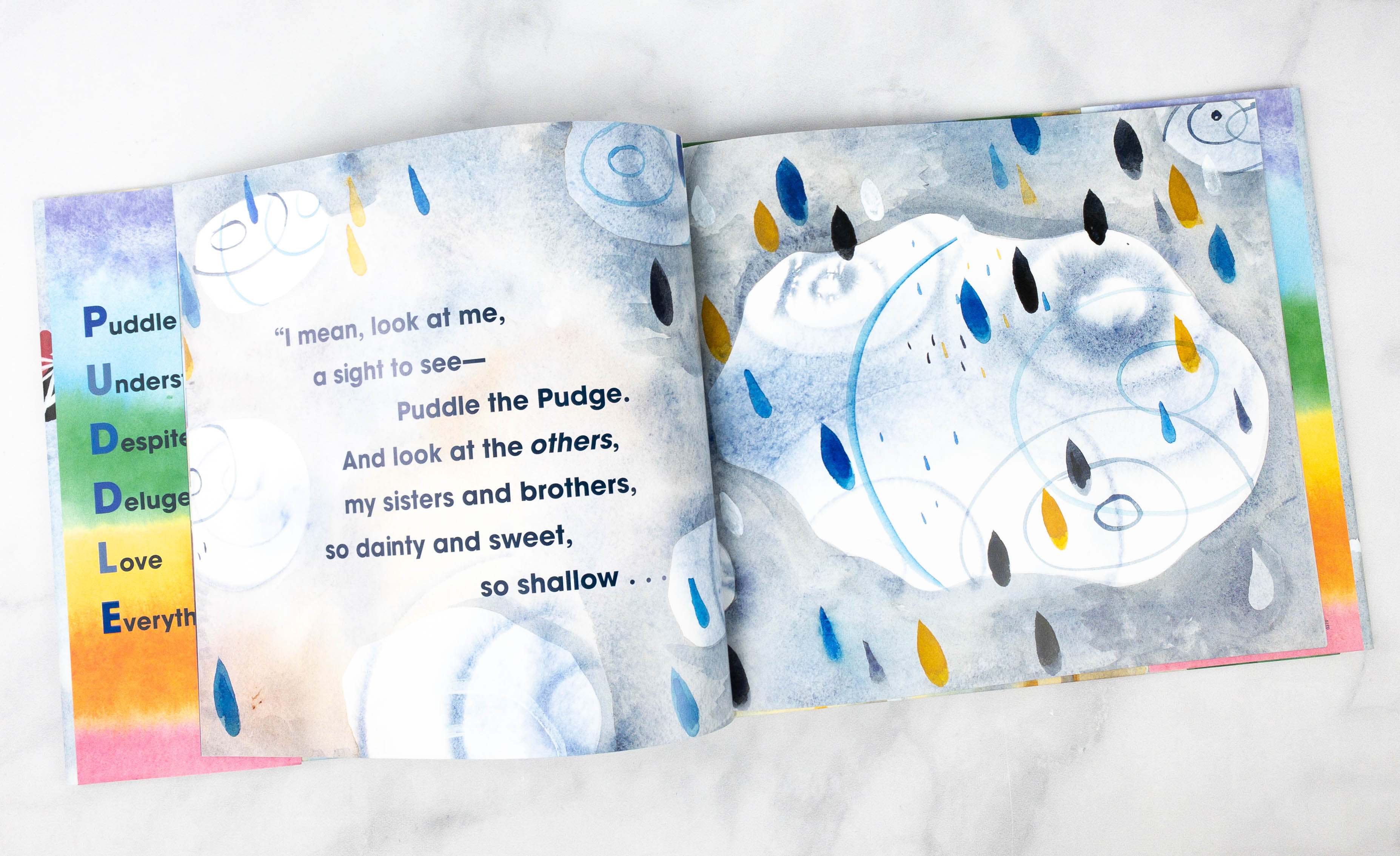 My kids loved reading this aloud because of how the words rhyme!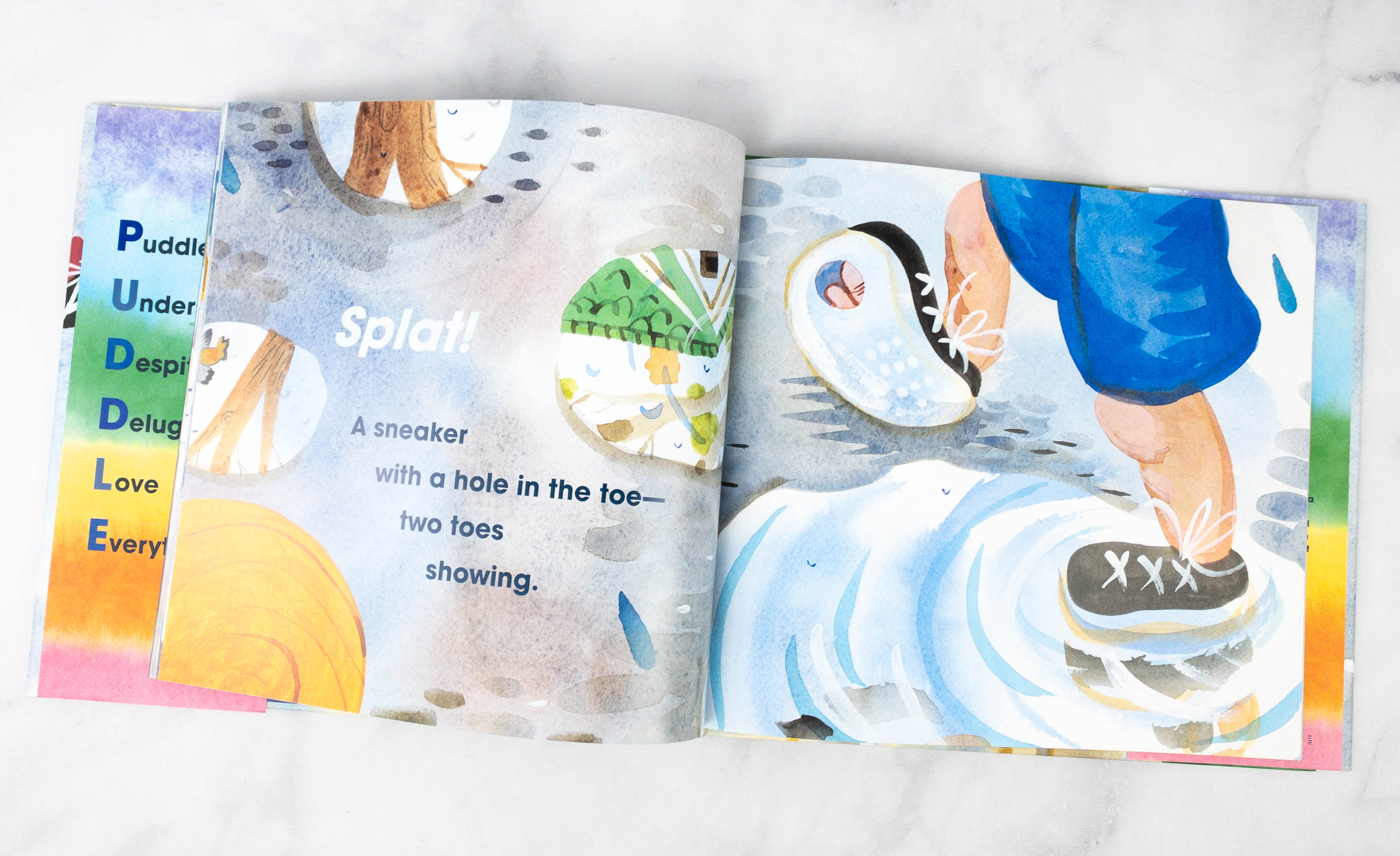 The watercolor illustrations in this book are also quite charming.
It's another set of great books from Owl Post Books box! My kids enjoyed all of them, especially Codzilla. It has hilarious moments, but it's also heartwarming and there's also a few life lessons to learn from it. The book about chicks made a great bedtime read, while the book about puddles are fun to read aloud. Everything is also age-appropriate, so I couldn't be happier! This subscription is really a great choice for kids who love to read and for parents who are always on the lookout for the best books for their kids!
What do you think of this month's box? Let us know your comments!