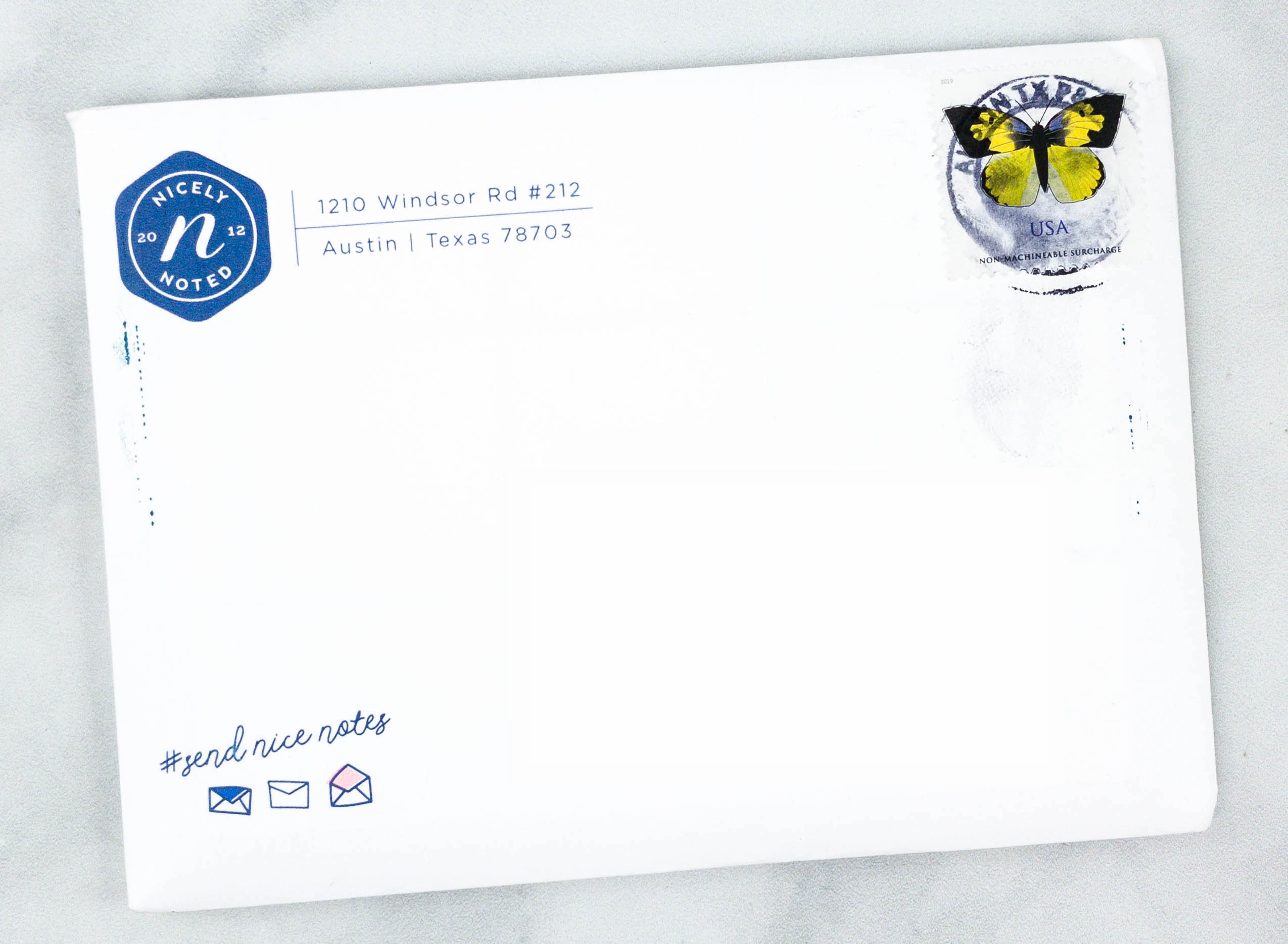 Nicely Noted is a monthly greeting card subscription. With every mailing, you'll receive a collection of handmade letterpress cards, plus the stamps to send them. This is art to give away, not to keep! This subscription is absolutely perfect for anyone who wants to start (or continue) sending letters in the mail to family and friends. A monthly subscription is $20, with free shipping.
DEAL: You can get 20% off from your first month by using the code NICE20.
They included the return address for the subscription on the envelope as well.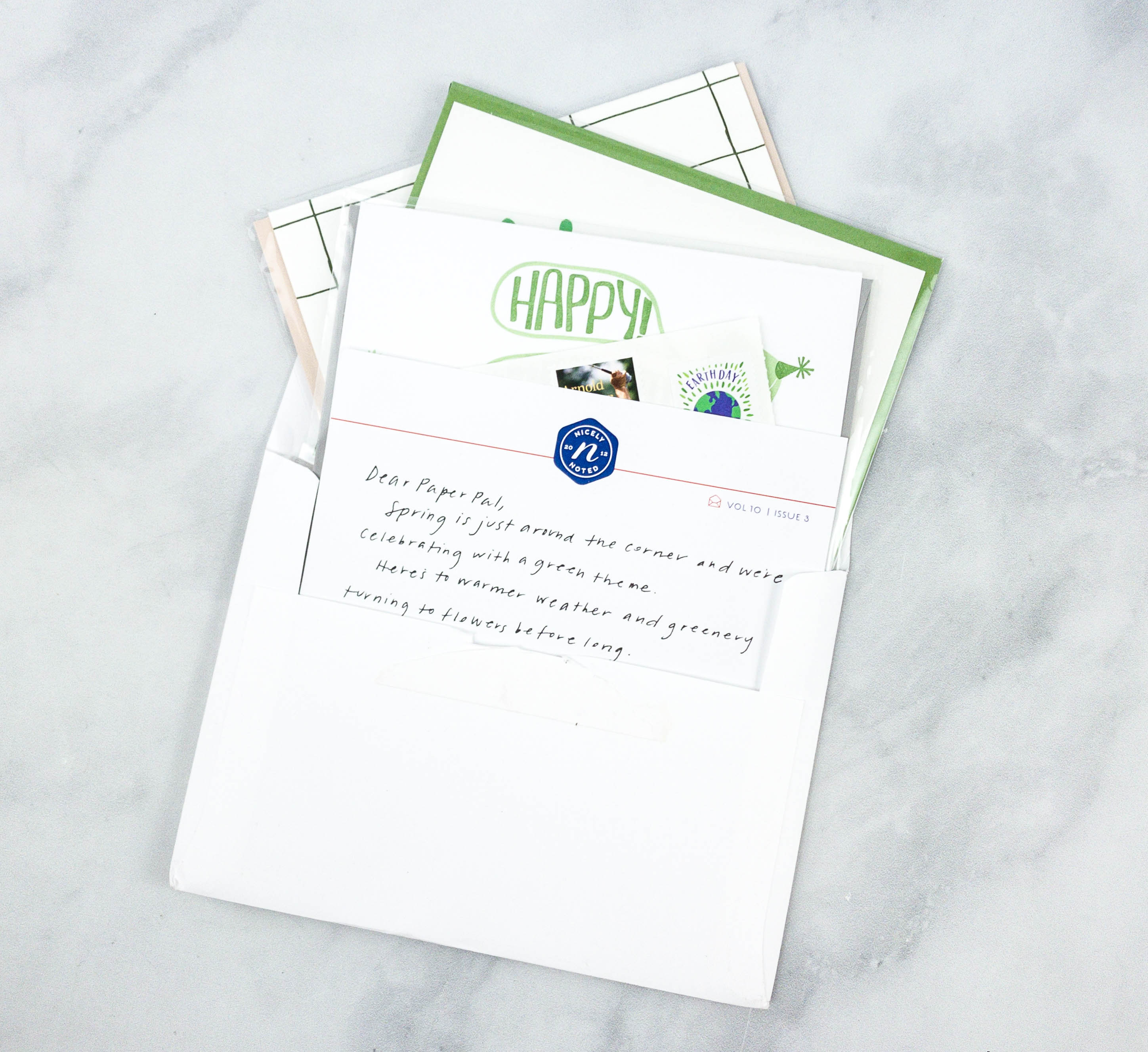 Everything fits in a small white envelope. The packaging is simple, but what's important is that the items arrive in great condition.
There's a letter from Nicely Noted.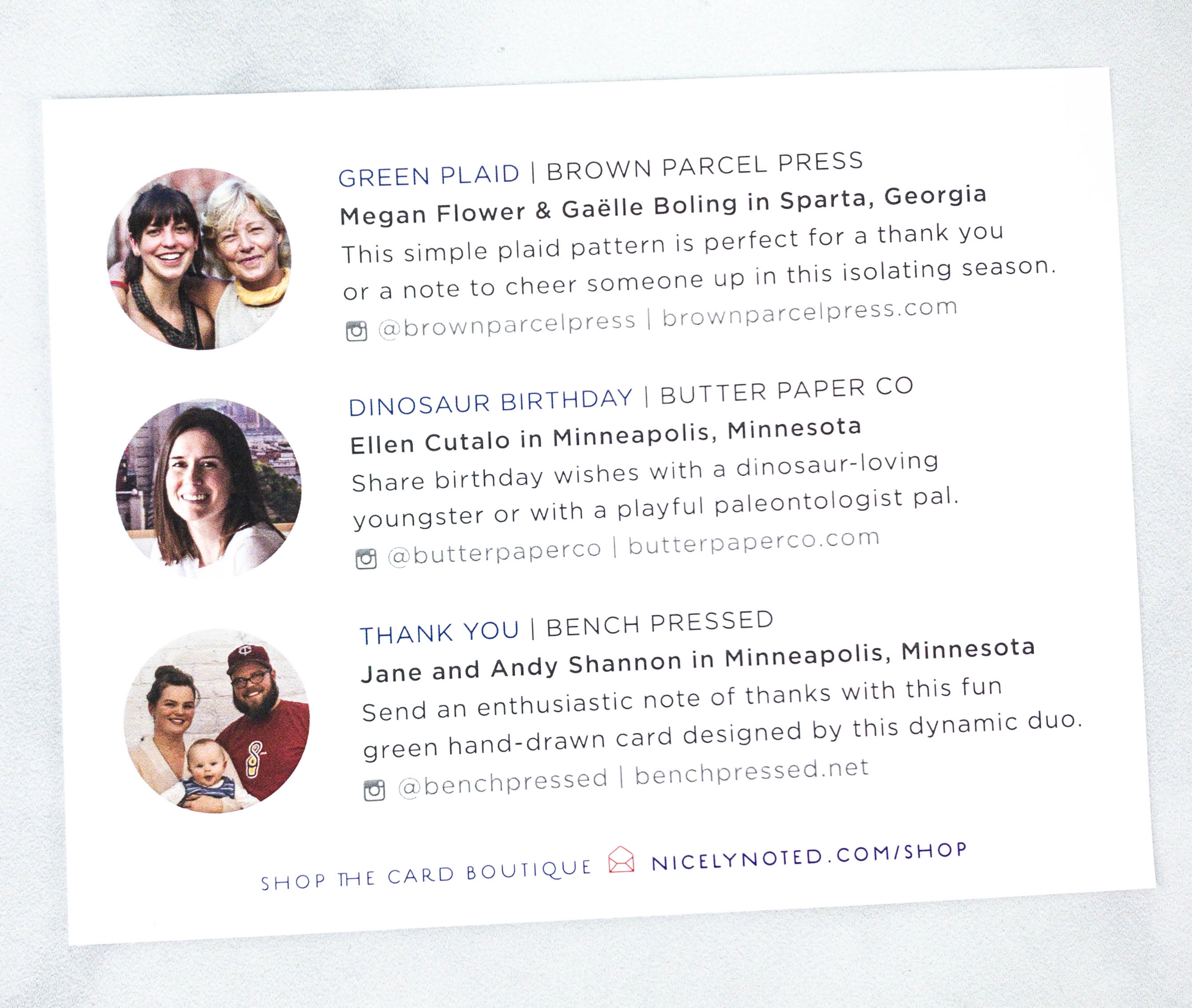 The card features artists behind this month's collection of letterpress cards. It's really great to see that Nicely Noted introduces their artists and the stories behind them as well.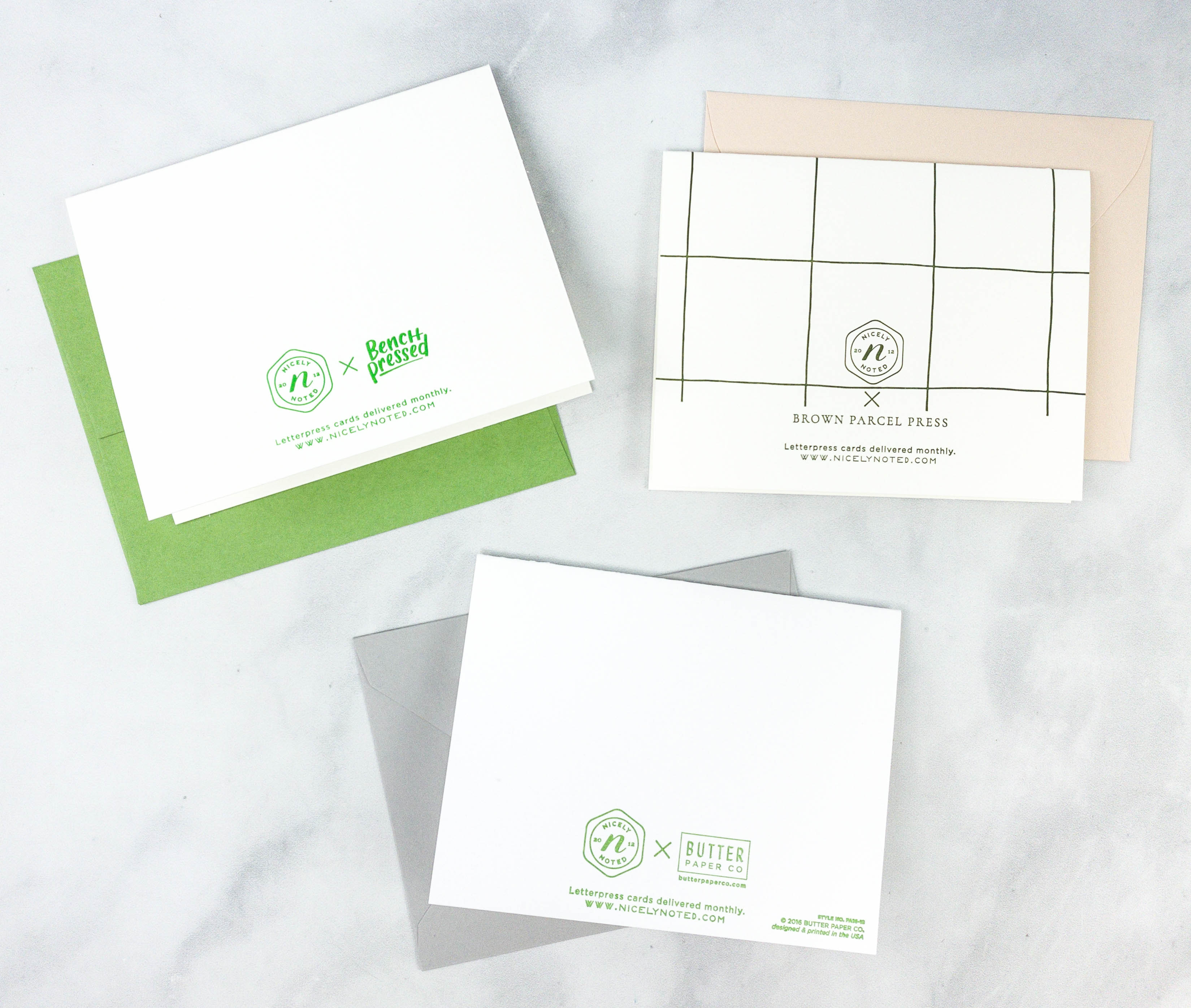 The back of the cards are stamped with the logo of the company, so you will know where they came from. Each card also comes with its own envelope!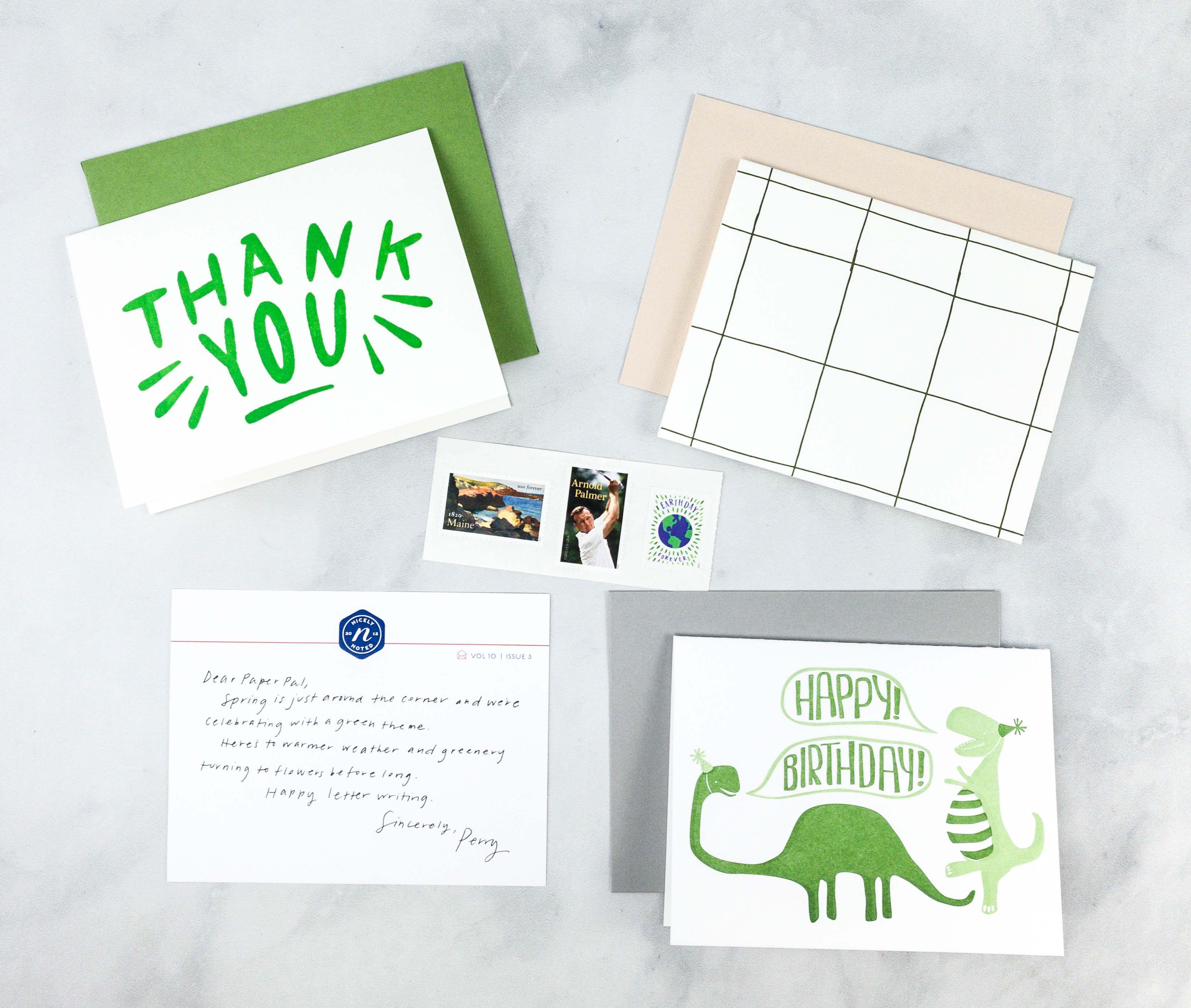 Everything I received this month!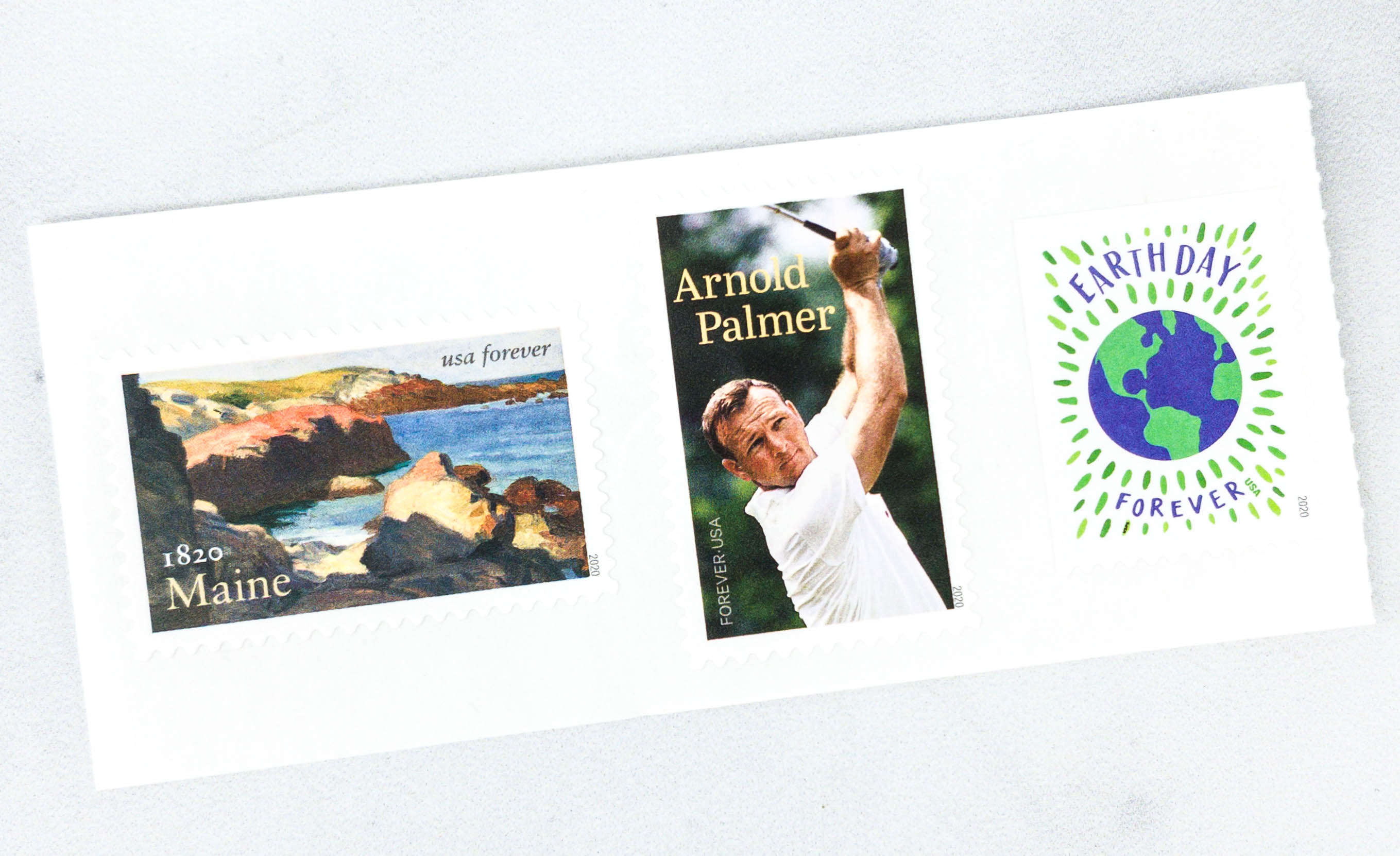 Mail Stamps. Each month, you'll receive three different stamps that you can mix and match with the cards! This time, I received a stamp that features Maine and a stamp featuring an American professional golfer, Arnold Palmer. There's also a stamp that celebrates Earth Day!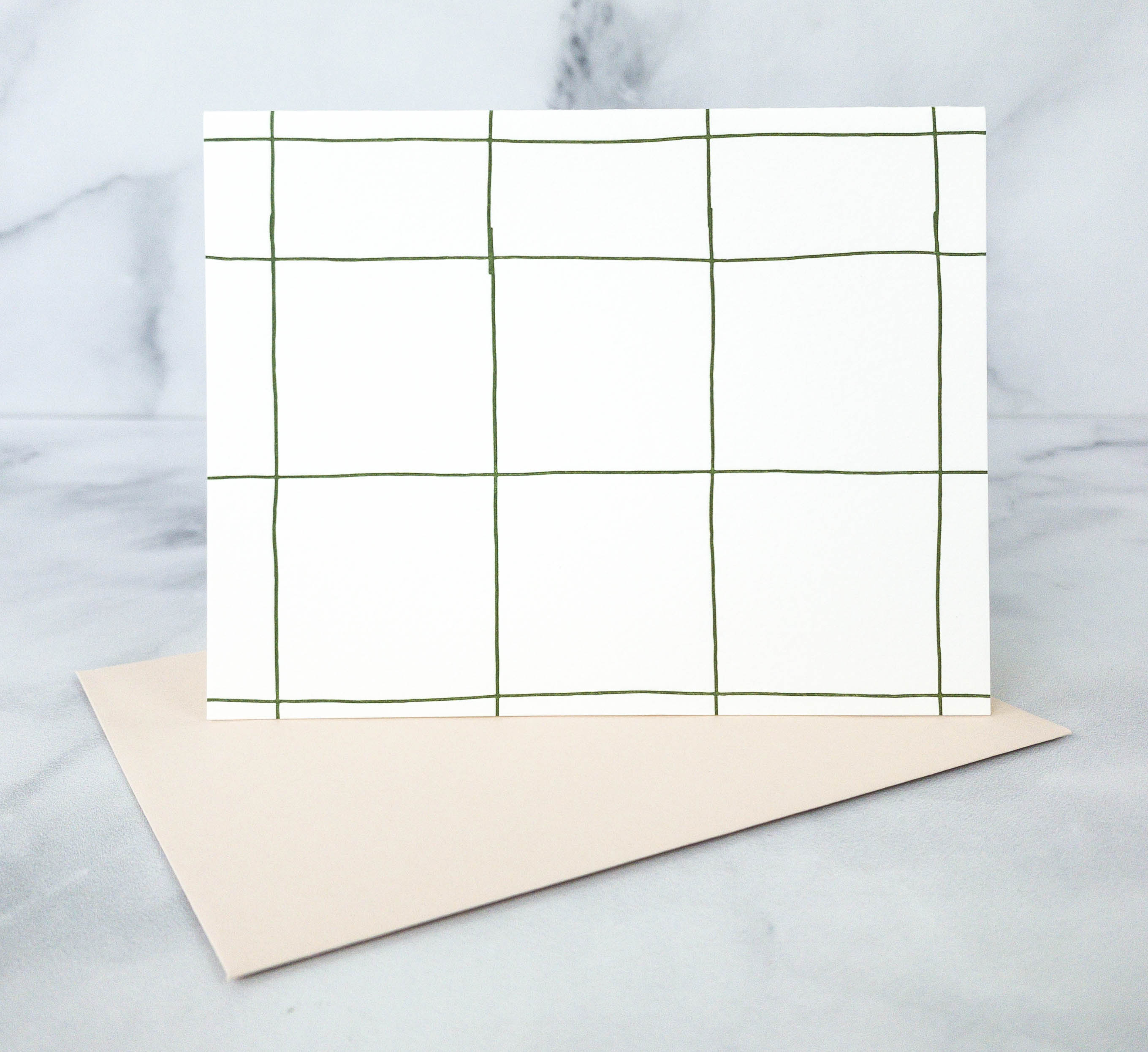 Brown Parcel Press Green Windowpane Plaid Greeting Card ($5.50) The first card is from Brown Parcel Press. Featuring green windowpane pattern with no text, this card is pretty versatile! This is great to use no matter what occasion, or even when there is no occasion at all. The minimalist card is paired with a soft pink envelope.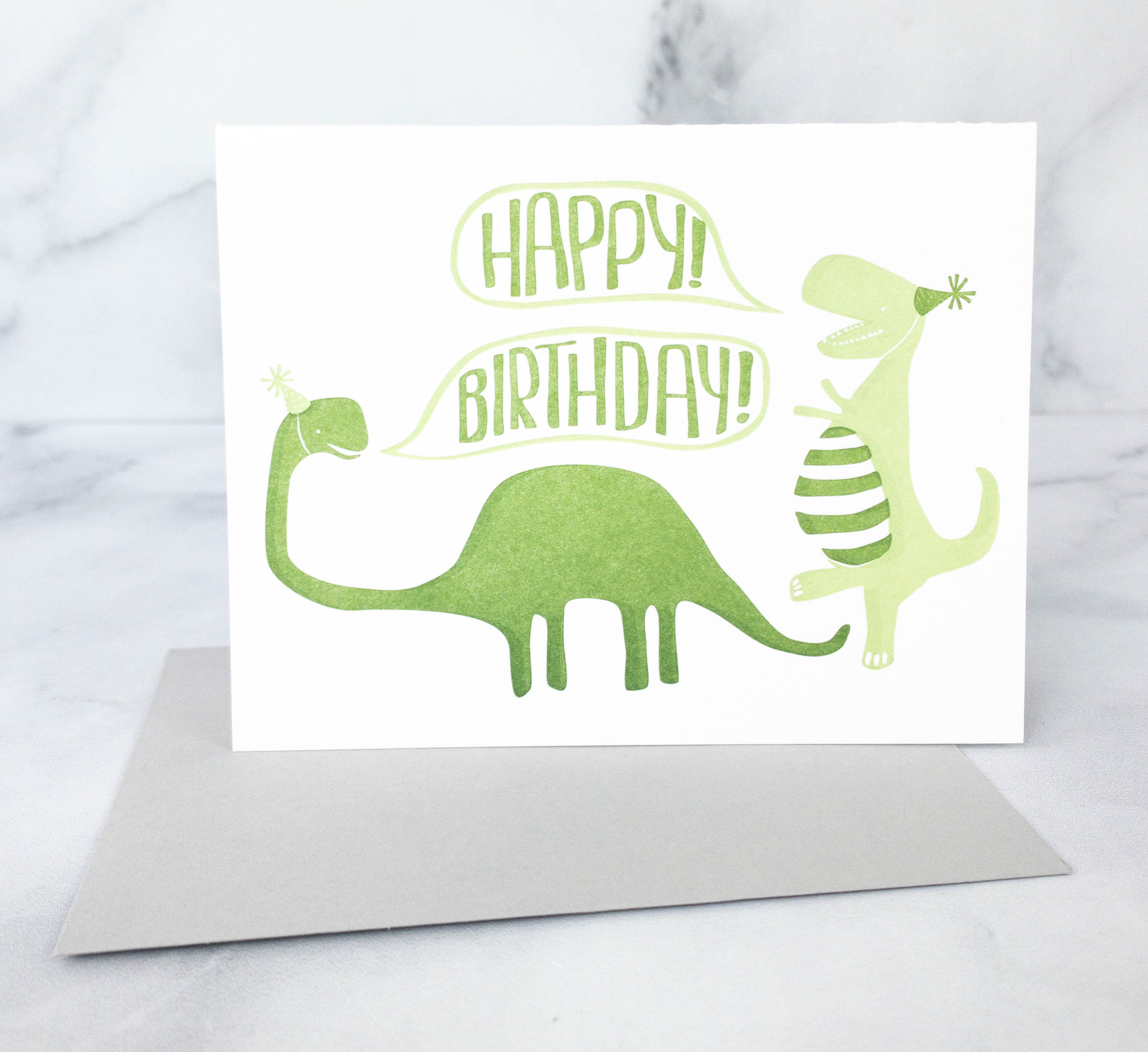 Butter Paper Co Dinosaur Birthday Card ($5.50) This card is so cute! Designed by Ellen Cutalo of Minneapolis, Minnesota, this birthday card features two dinosaurs wearing party hats. This is great for wishing a happy birthday to someone who likes dinosaurs! It also comes with its own envelope in a stone gray color.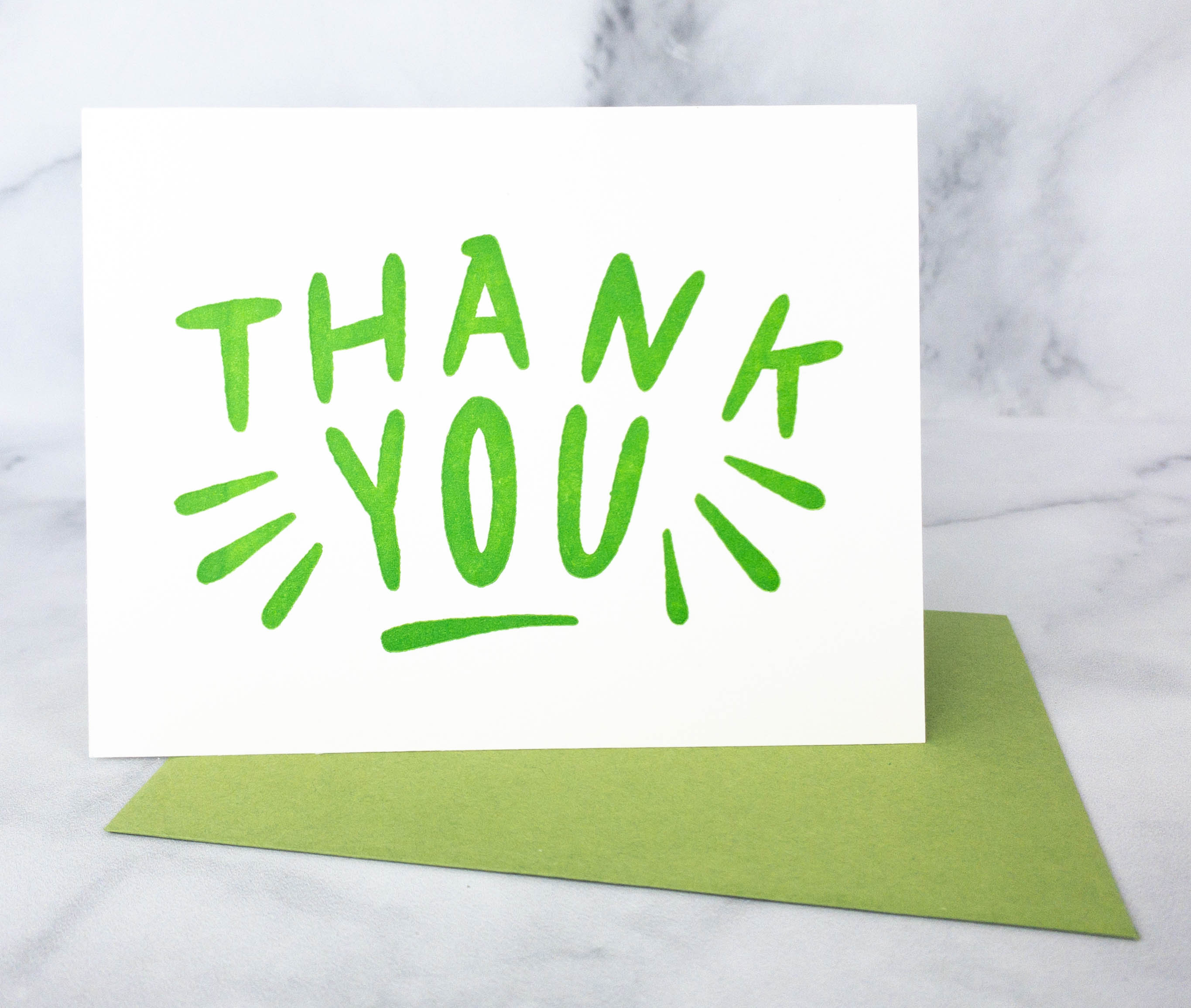 Bench Pressed Thank You Green Card ($5) The last card is from Jane and Andy Shannon of Bench Pressed. The word "Thank You" is printed in a quirky green font. No need for extra design as the text says it all! I'll gladly send this one to thank a friend, family, or even a colleague. It also comes with a green envelope.
This month's cards all have something in common: their green colored prints! One is a simple card that's ideal for any occasion, the other one is a birthday card with dinosaurs, and the last one is a thank you card. They are all cute, and I'm excited to send them to friends and family. They even come with matching envelopes and stamps! Nicely Noted never fails to send pretty cards for fans of snail mail. This is also a great subscription for those who would like to brighten up other people's day with a cute card!
What do you think of this month's cards?