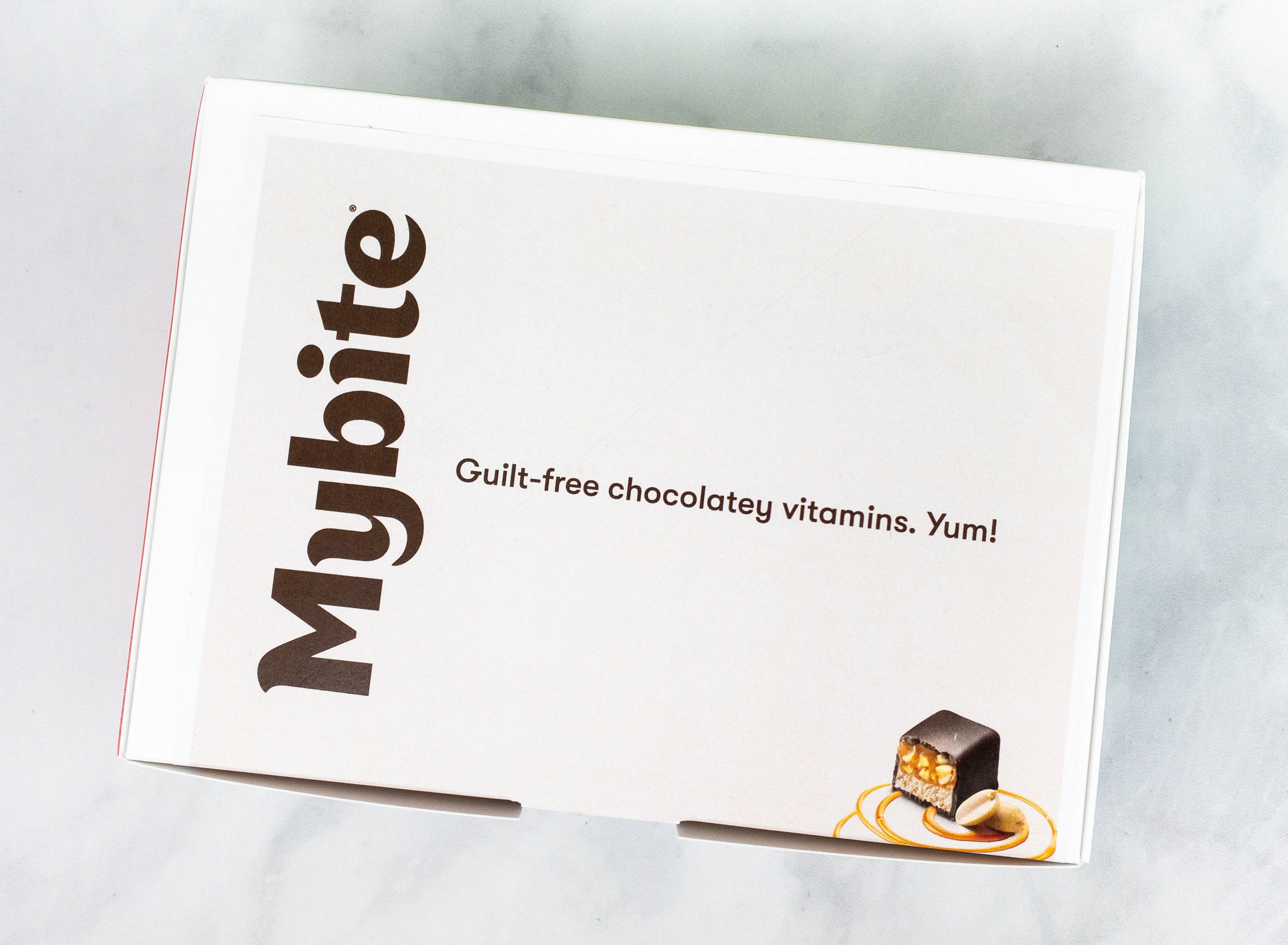 Mybites are chocolate vitamin bites, designed to help give you the nutrition you need!  They are made without artificial ingredients nor preservatives, and they are gluten-free, kosher, and vegetarian as well. Each bite contains about the same calories and sugar as traditional gummy vitamins, but is much tastier because of chocolate. There are different kinds of Mybites for different needs, including Her Multi, Energy, Kidz Multi, Calcium, Multi, His Multi, Immune, Sweet Zzzz Sleep, Pre-natal, Vitamin D, and Beauty. Each bottle is $12, except for the Pre Natal Mybite which is $14, with enough chocolate vitamin bites for 30 days.
DEAL: Get 20% off on your next order! Use coupon code WELCOME. Bundles not excluded.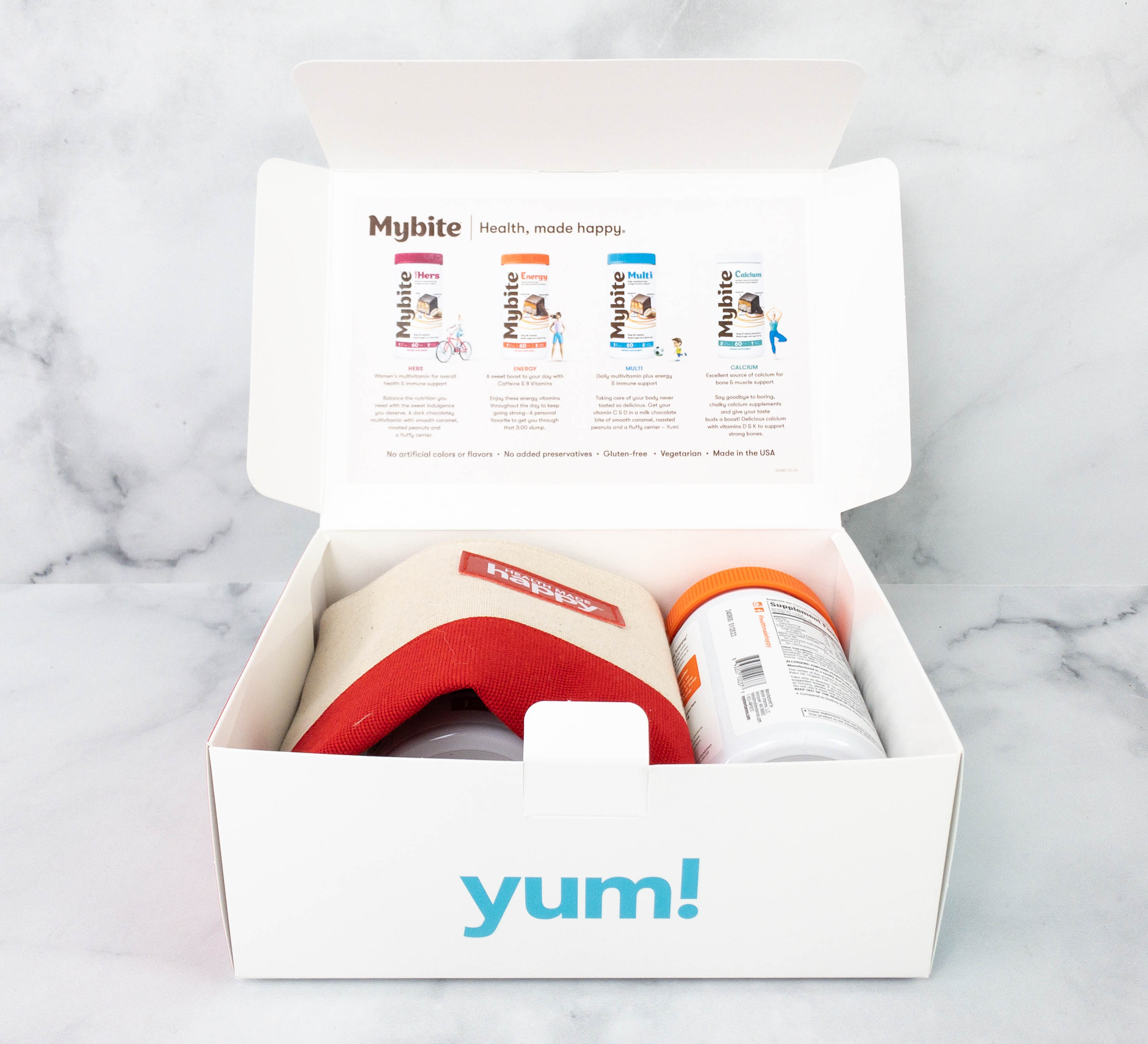 The box arrived in perfect condition.
Featured on the inner lid of the box are some of the Mybites bestsellers.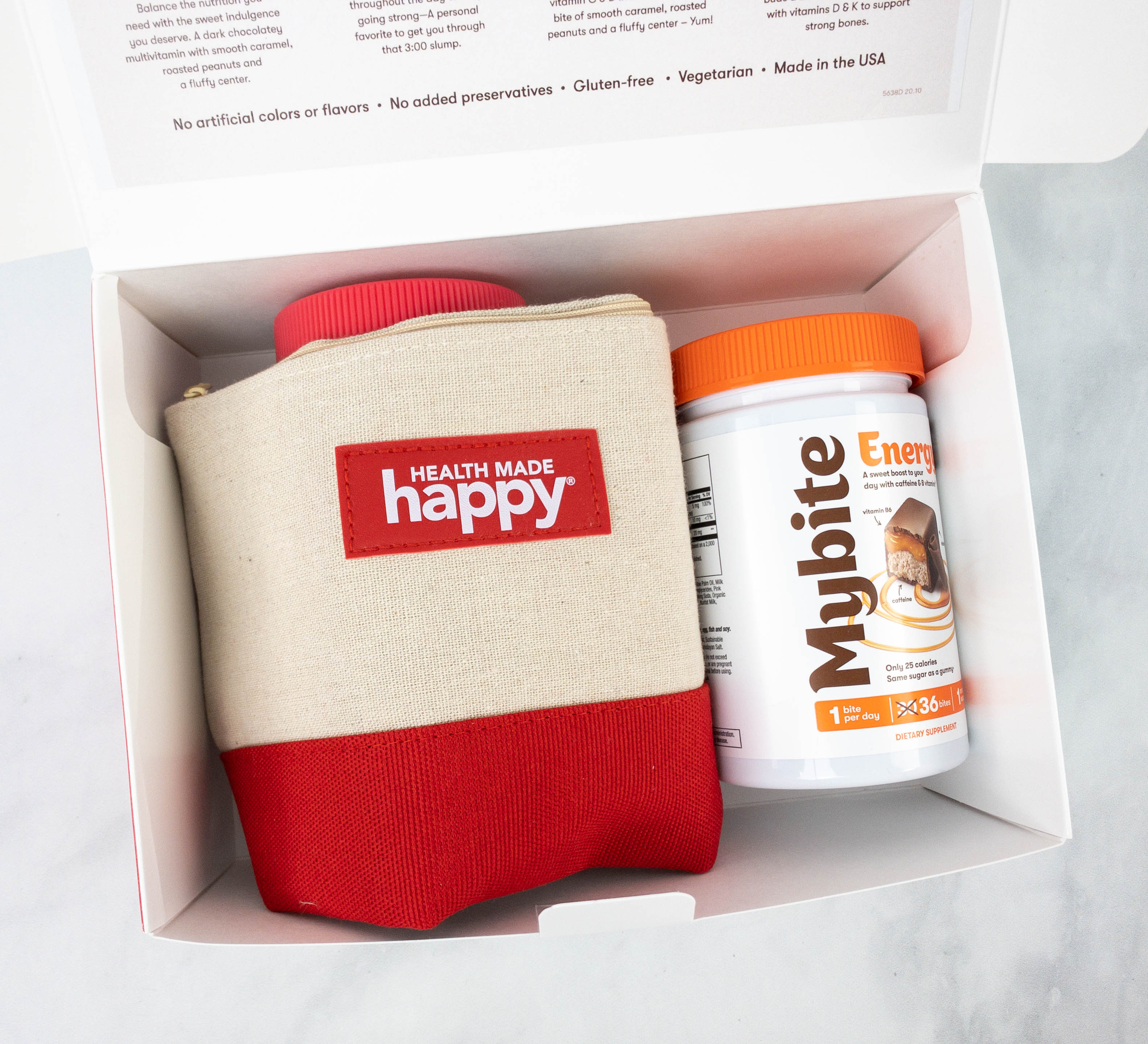 There are no extra packaging materials in the box.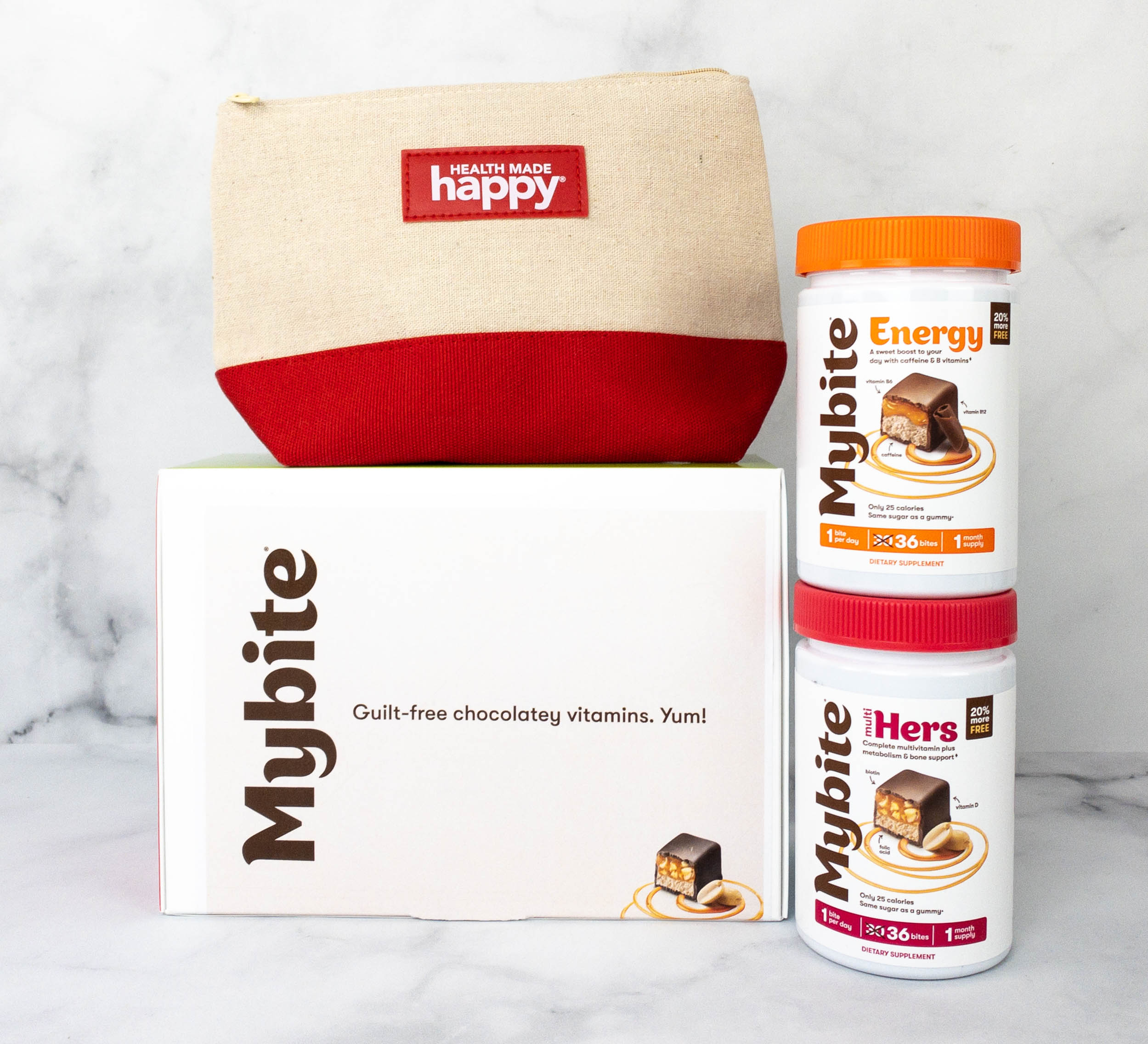 Everything in my box!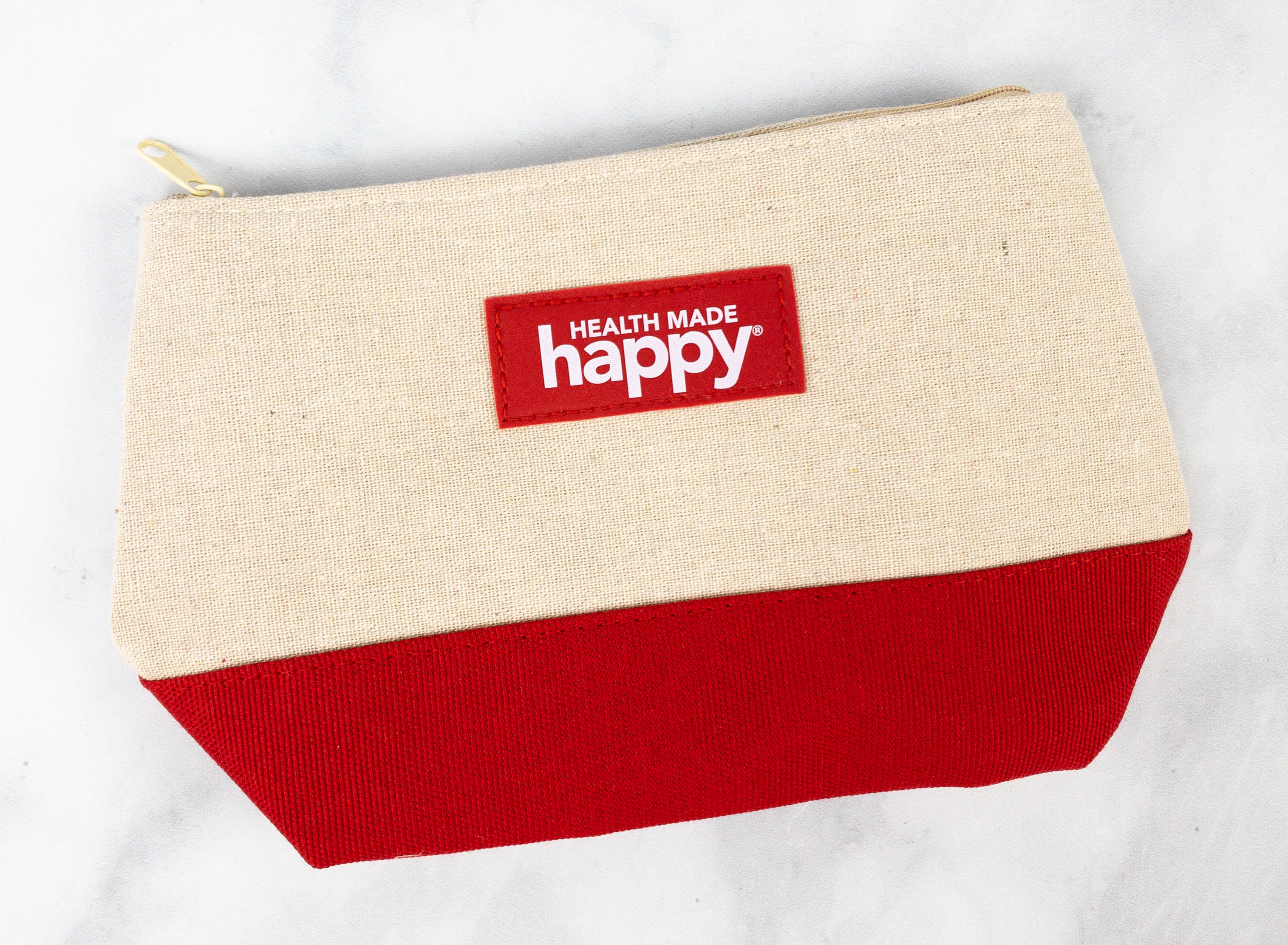 Pouch. The package came with this cute pouch. It has the Health Made Happy branding on the red tag in front.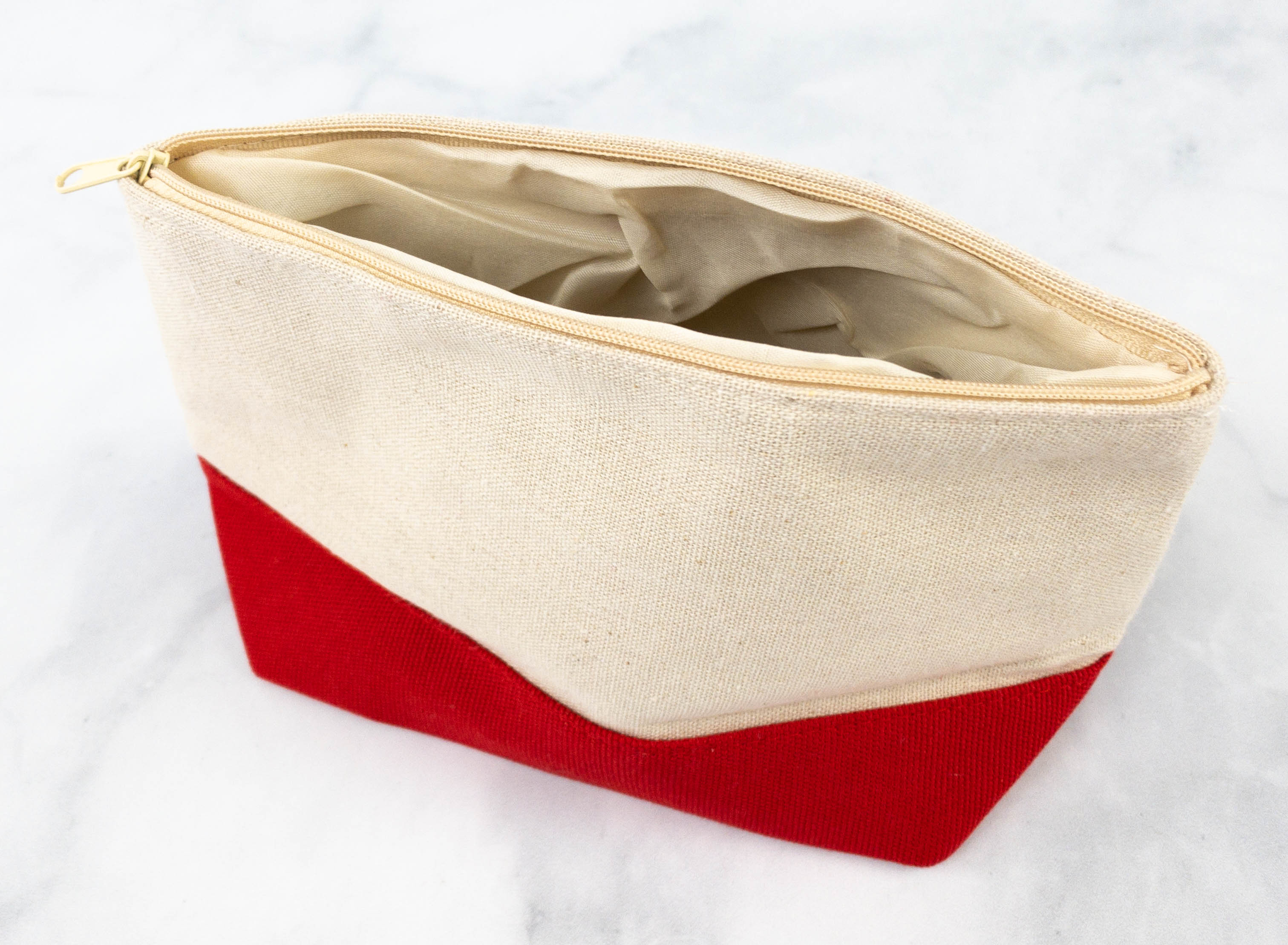 It's quite spacious, so you can use it to store or organize items you might need on the go.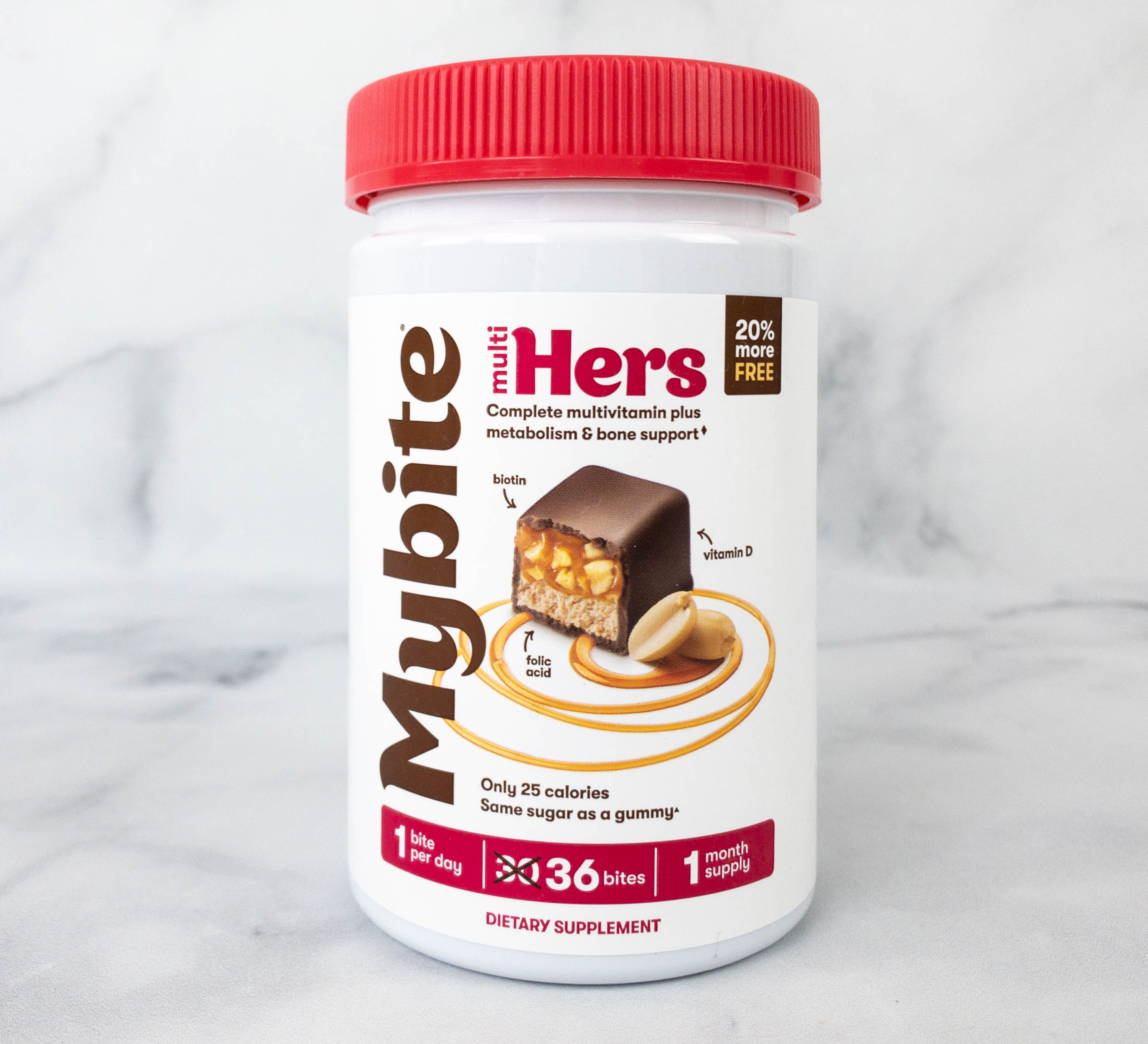 Multi Hers Dietary Supplement ($12) These little chocolate bars look just like a mini Snickers but you can consume these without the guilt! The Hers Multi variant is especially made for women, packed 18 essential vitamins including biotin, folic acid, and vitamin D for metabolism and bone support.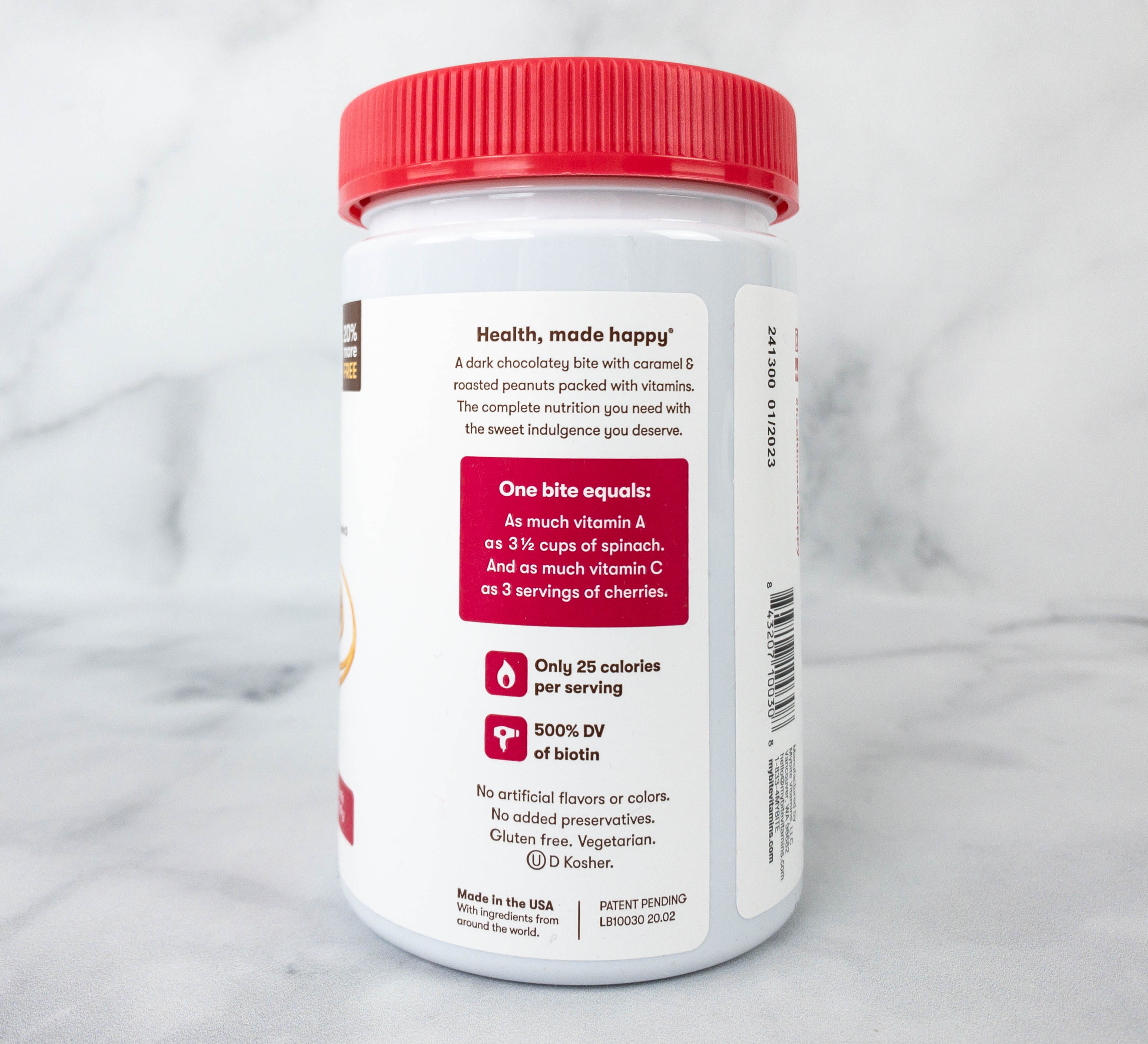 They are also packed with antioxidants which help boost the immune system and fight free radicals.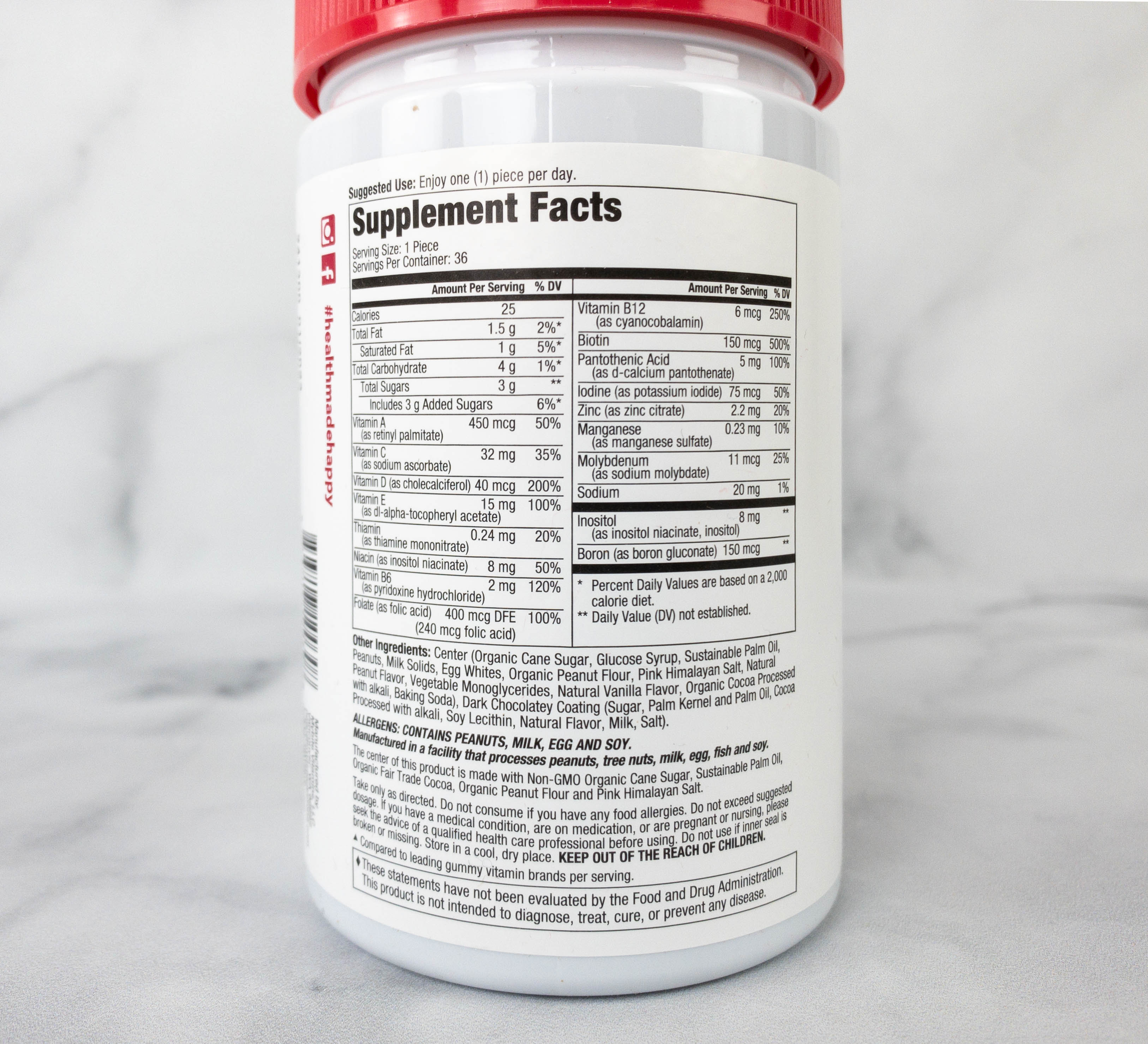 .All you need is one bite per day to get the vitamins your body needs!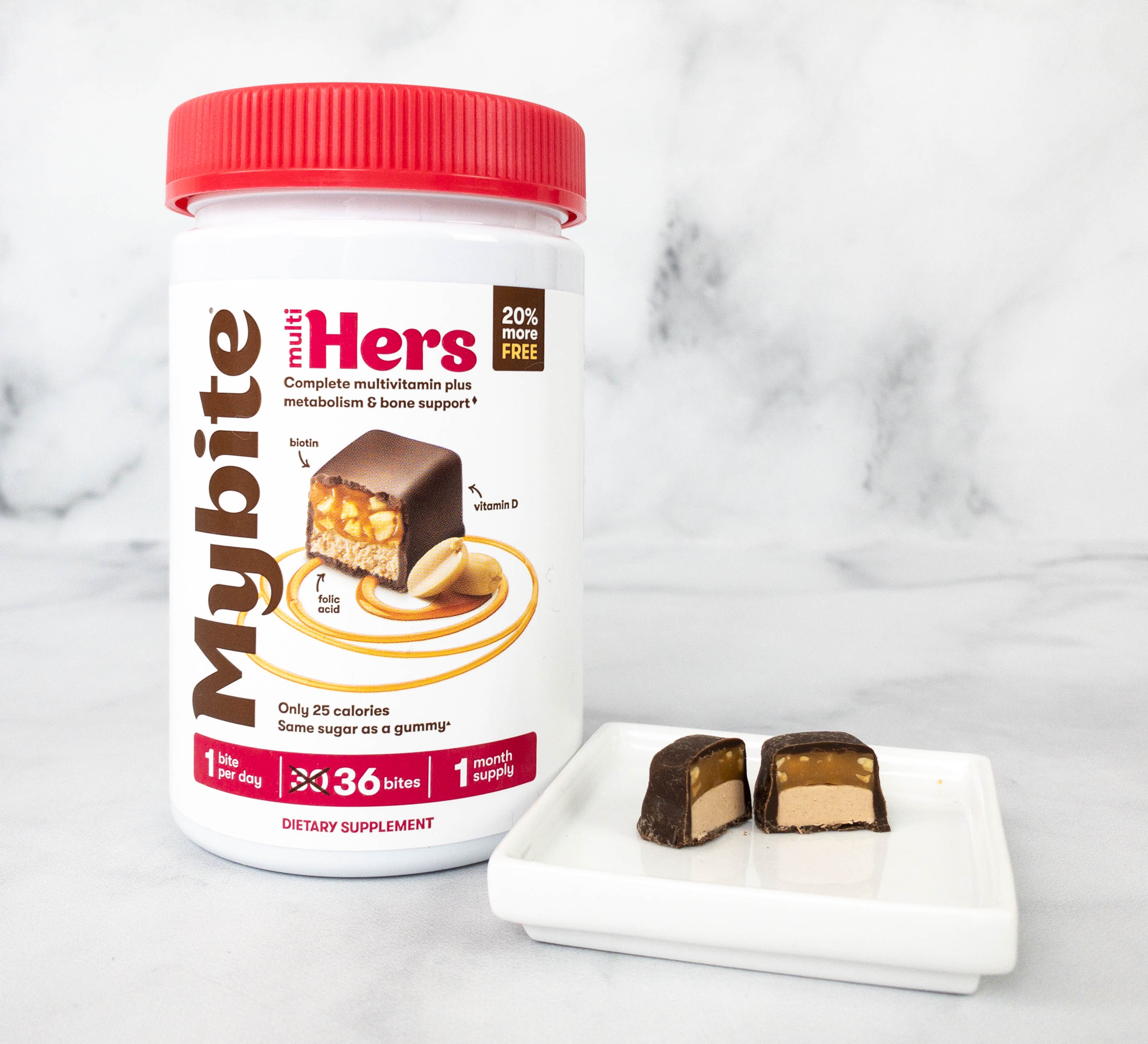 The combination of dark chocolate, caramel, and peanuts are really good, you'd think it's dessert and not a dietary supplement!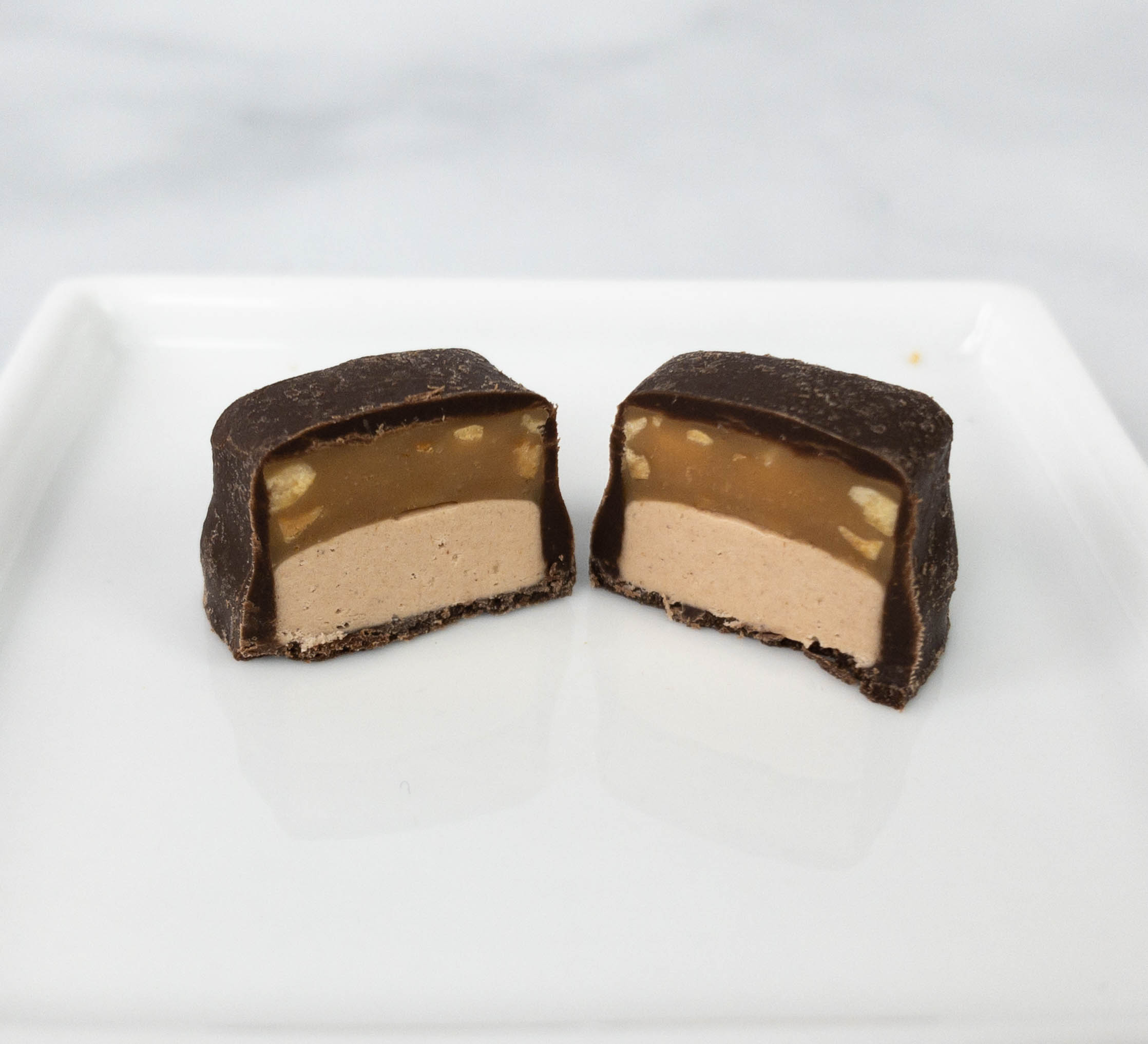 It has a fluffy center, and the nuts in this variant add some delightful interest.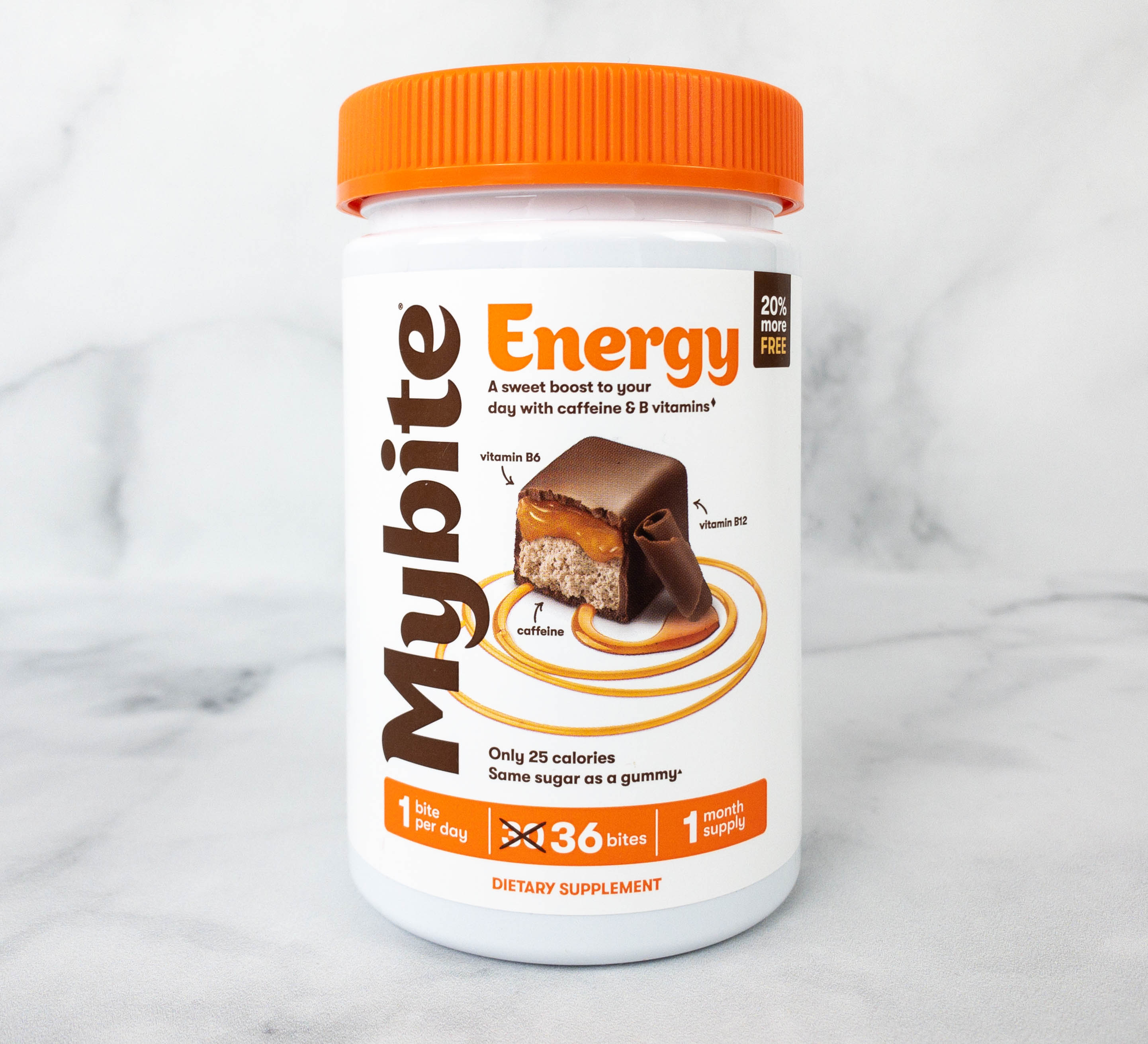 Energy Dietary Supplement ($12) Here's another delicious chocolate vitamin bite variant, and this time, it's infused with caffeine to help keep you energized!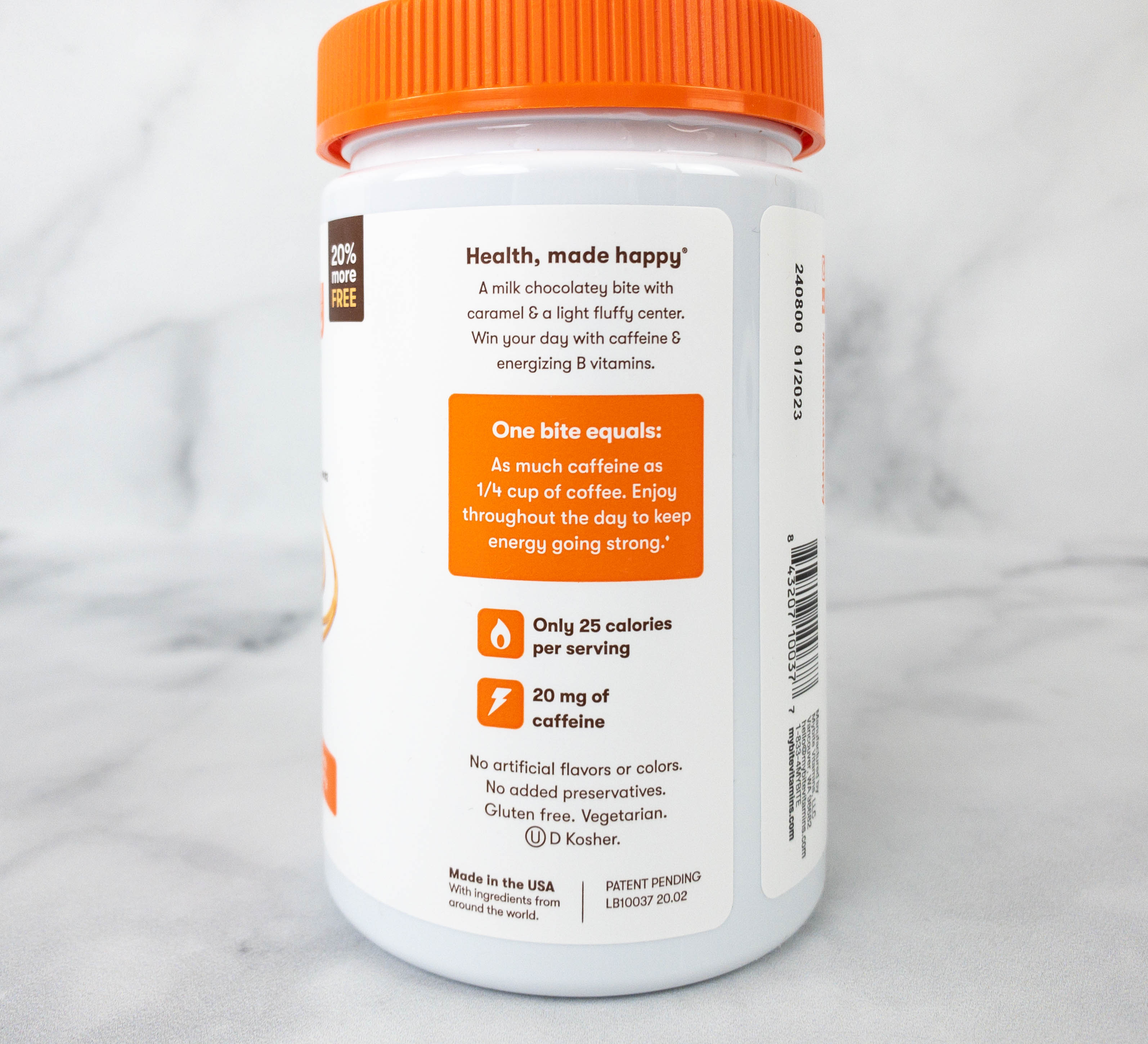 Ideal for those who have an active lifestyle, each bite is packed with energy boosters like caffeine and B vitamins which help the body convert food into energy!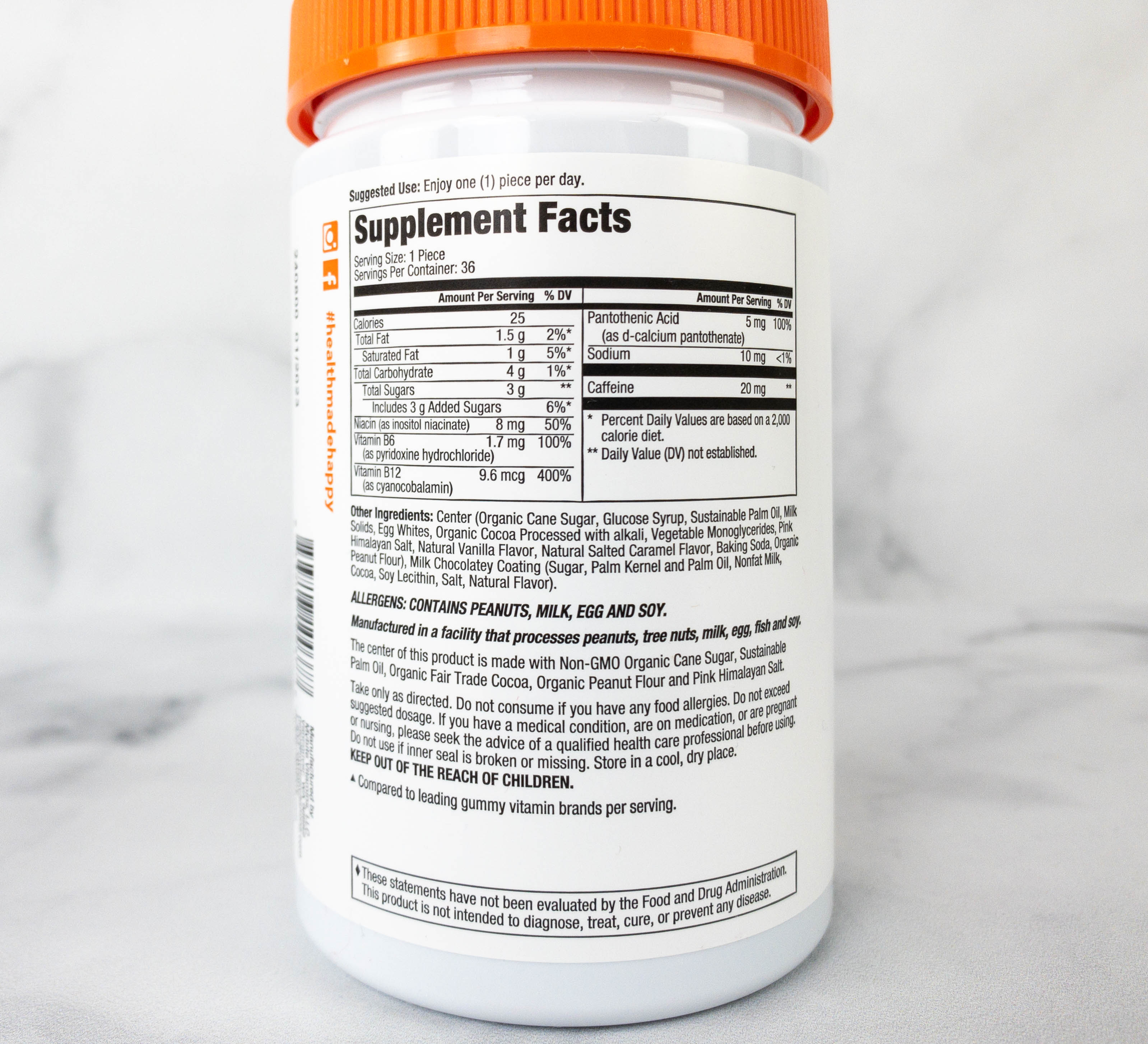 You can take it in the morning if you had a late night, or even in the afternoon if you need help in beating the afternoon slump. Either way, these chocolate bites are a tasty way to help perk you up!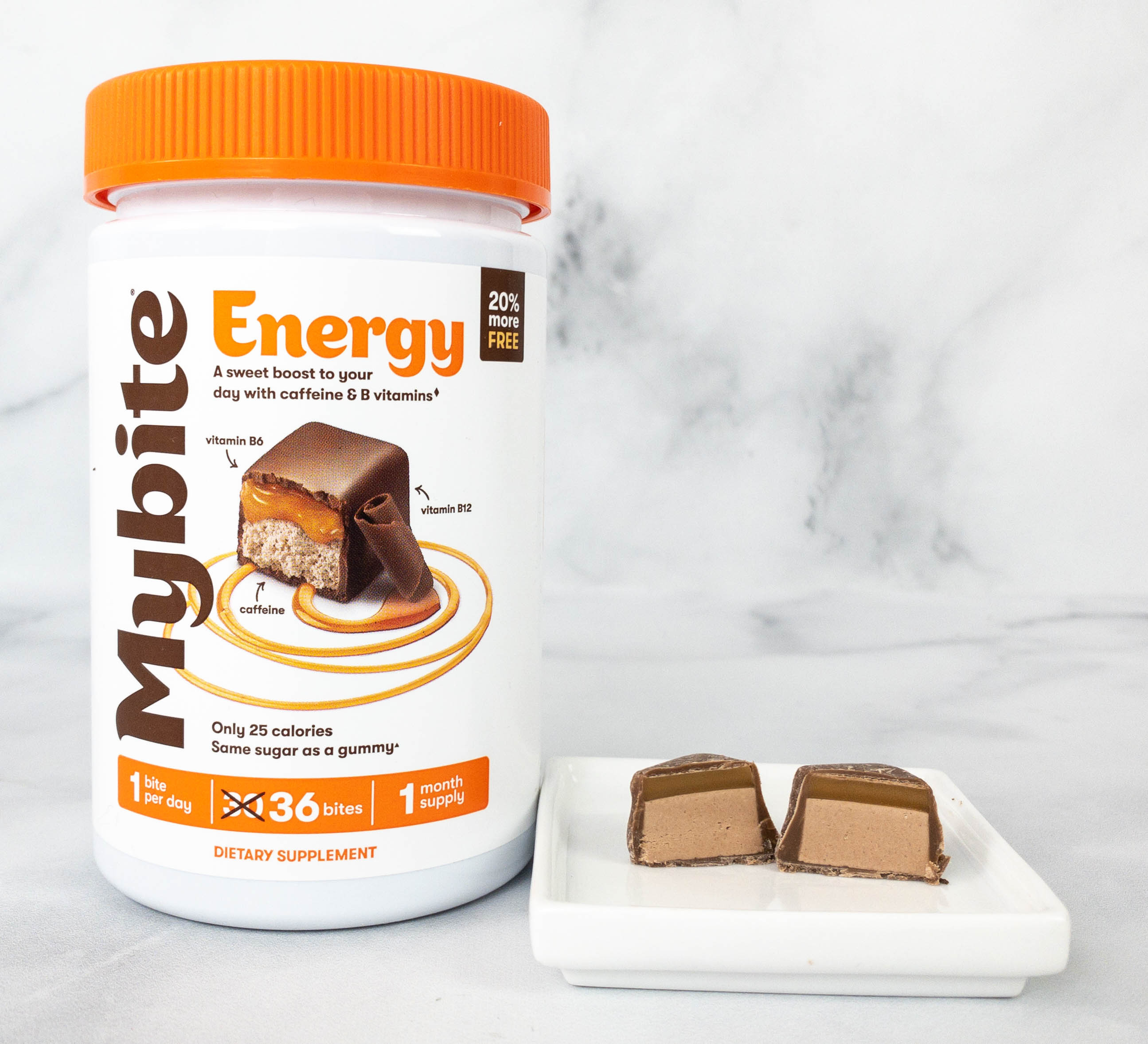 Unlike the other variant, this doesn't contain nuts so it lacks that crunch but it's smooth and silky with just the right amount of sweetness!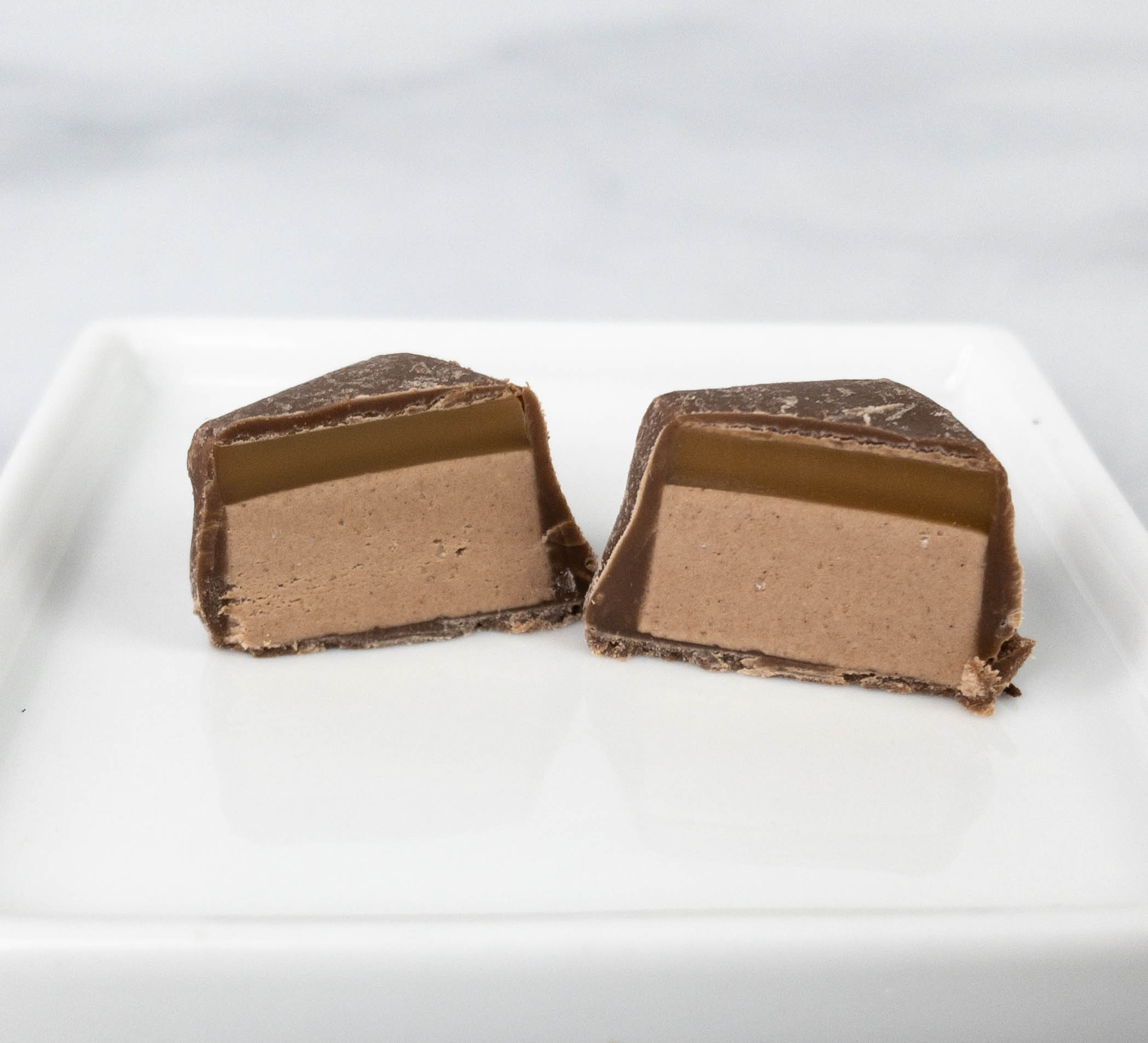 This is made with milk chocolate and caramel, with a fluffy center that makes it fun to eat. Also, it doesn't cause energy crash even, unlike regular chocolate or sugary treats.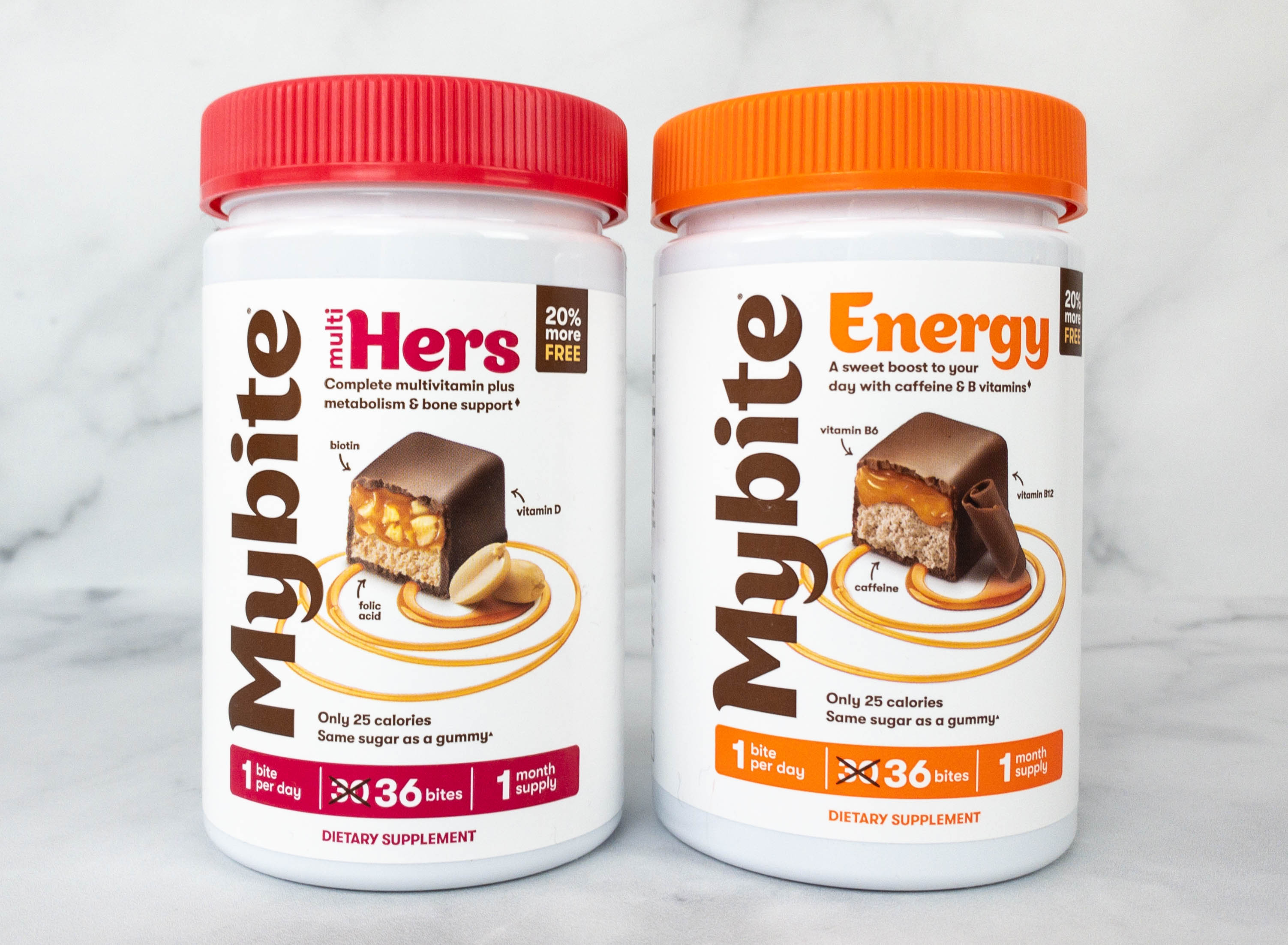 These chocolate bites were formulated for different nutritional needs, but both are really good! Each jar contains 36 pieces so it can last me a month or so.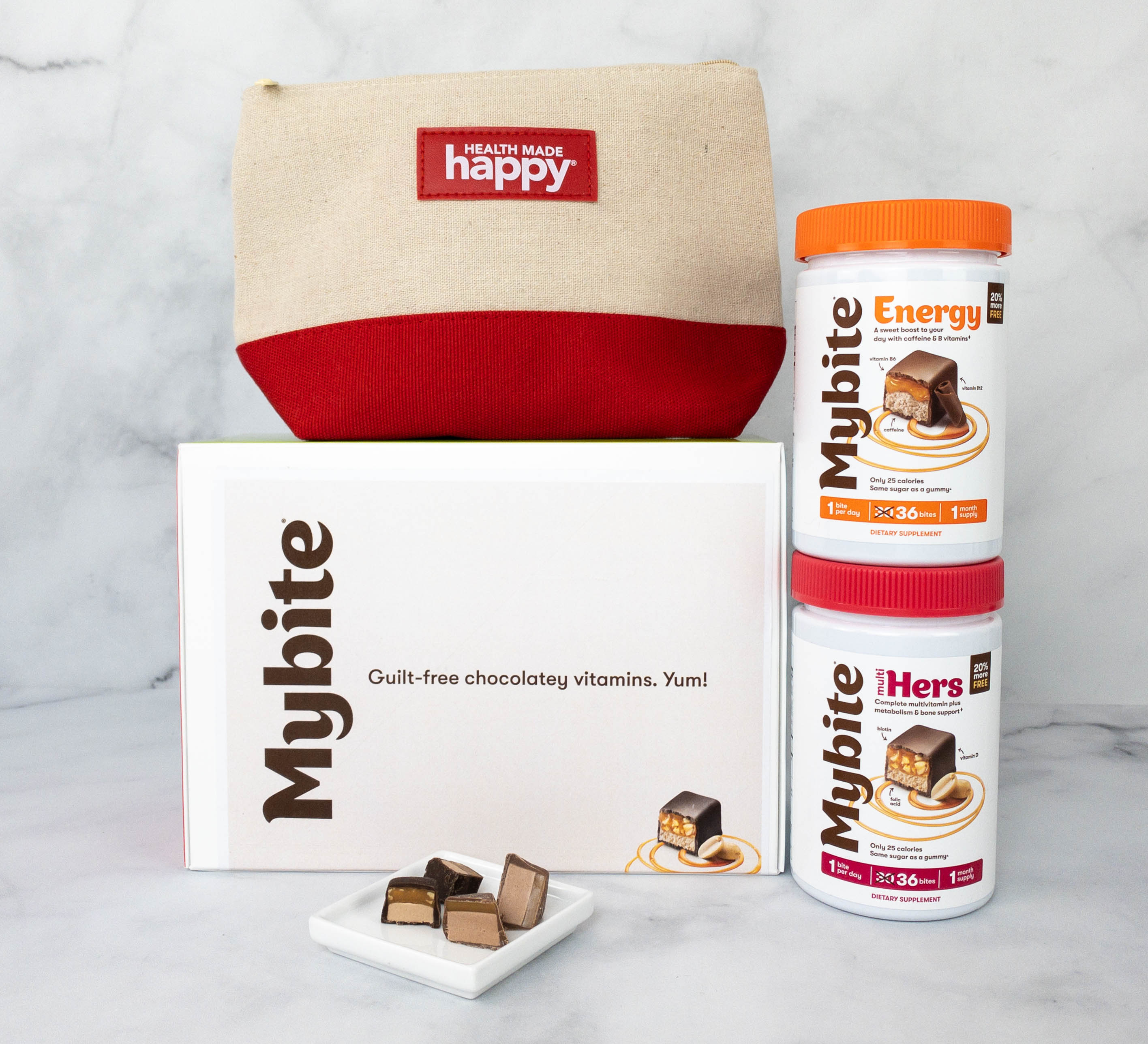 Here's another look at these chocolate bites! They taste SO good – move over gummies!
I really enjoyed these vitamin-infused chocolate bites, which make a great alternative to gummy vitamins which usually contain more sugar. Everything was so delicious that I had to remind myself that I only need to take one per day. The Energy bites helped me get through days when I didn't have enough sleep while the Hers Multi bites is great for an everyday health boost. I also love the dark chocolate they used for the Energy bites, plus the nuts that gave them a nice crunch. Another thing I loved about the bites is that they don't have a weird aftertaste, so I had no problems taking them at all! If you have other nutritional needs, they have other variants as well, including those formulated to give you a better sleep or those formulated to help you achieve healthier skin. They also have multi-vitamin bites for men and for kids!
What do you think of Mybite Vitamins?
Visit Mybite to subscribe or find out more!