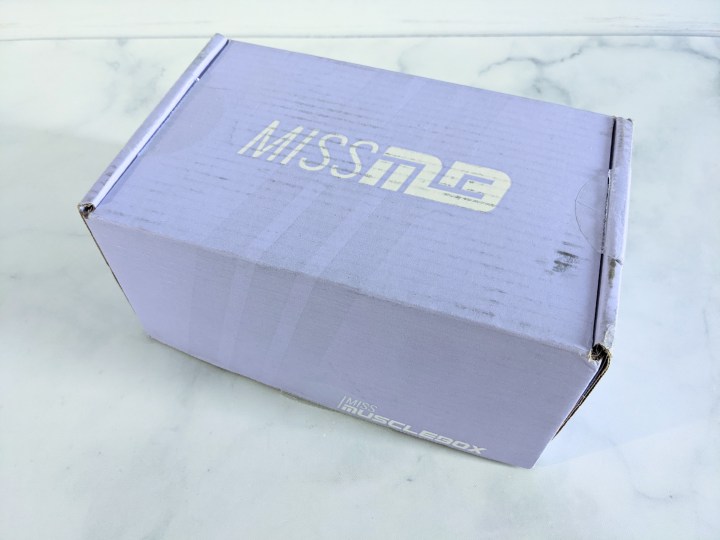 Miss MuscleBox is a women's subscription box tailored for women who want to get fit, tone up, and get active. Each month, you will receive new apparel (shirt, leggings, shorts, sports bra, etc.), gym equipment, snacks, and other goodies to keep you motivated at the gym. A monthly workout will also be included to add some variety to your gym session. The box is $22.99 + shipping a month. The company also offers a box geared for men (MuscleBox) and the Protein Box, a box entirely focused on proteins.
DEAL: Get $10 off your first box! Use the coupon code HS10 at checkout.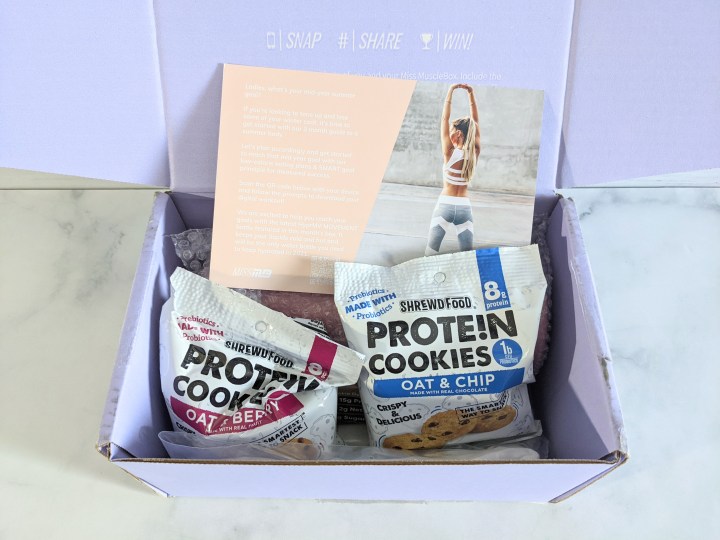 This month's is about getting started on getting that summer body ready.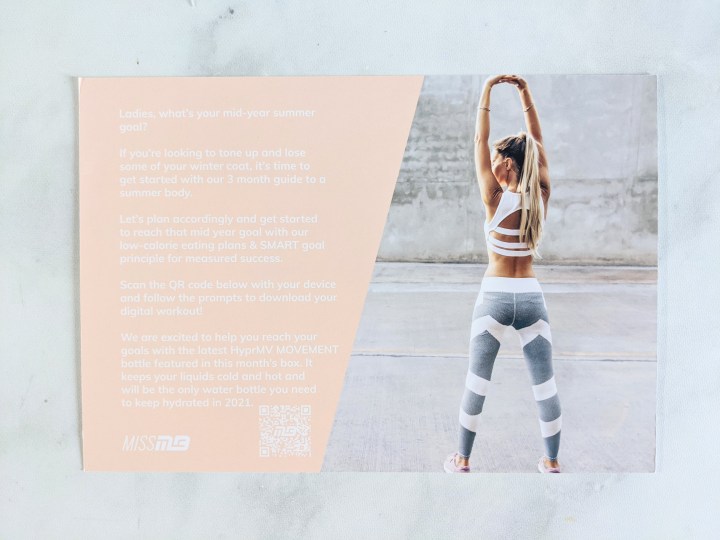 There is no Workout Card included in this month's box. Instead, we are prompted to scan the QR code on the info card to download our digital workout. Sadly, my phone camera couldn't recognize the code, no matter what app I used or how lit the area was. I may be the only one with this problem, but I think the White on Peach code wasn't contrasting enough for my phone.
The other side of the card gives us a bit more info on the main item in this box : the HyprMV Movement water bottle.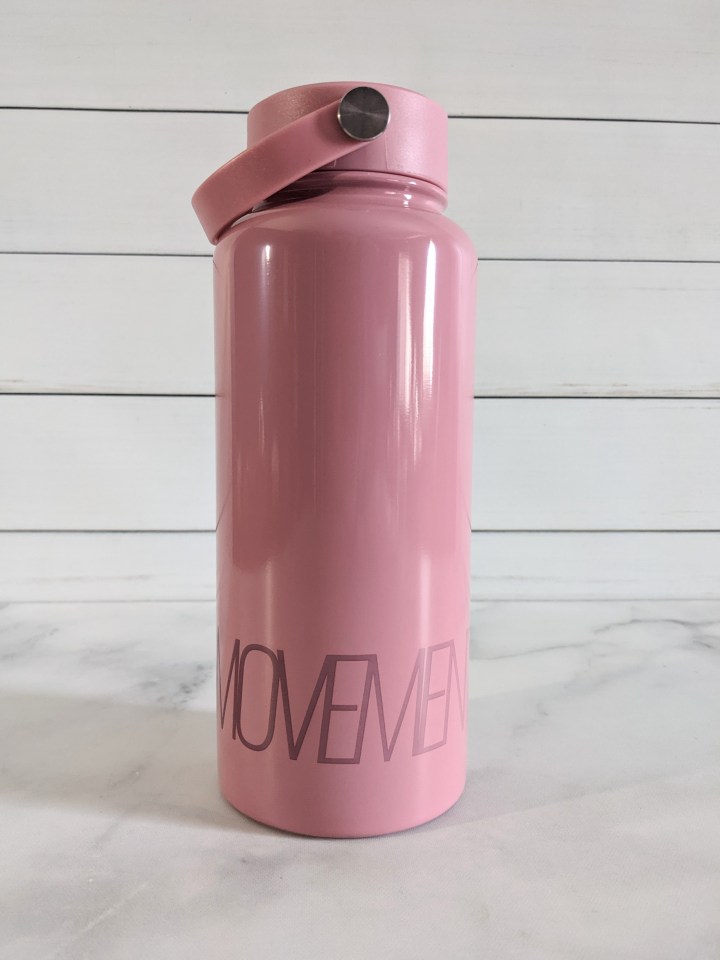 HyprMV Movement Bottle. Featuring a high quality double-walled stainless steel shell, it should keep your beverages cold for up to 12 hours and warm for 6. It's a big bottle, with 32oz capacity (or just shy of a full liter at 945ml). Subscribers will have received it in one of the four colors (blue, peach, black or pink).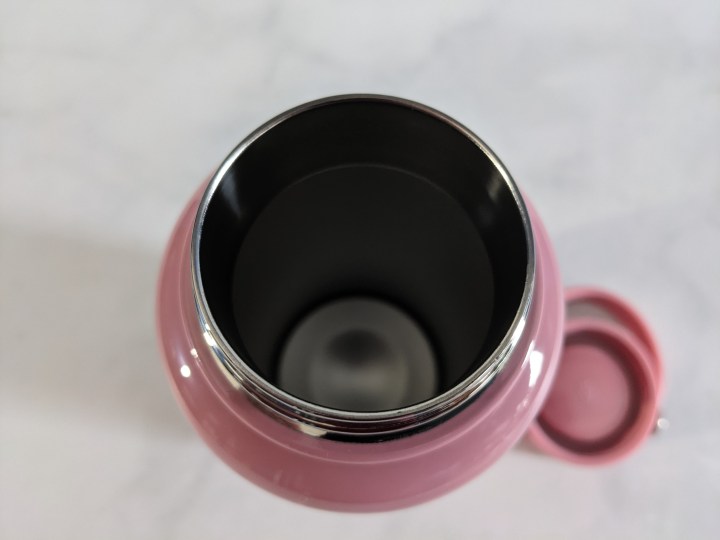 It has a wide mouth and even though it's a screw top, it's quite comfortable to drink from.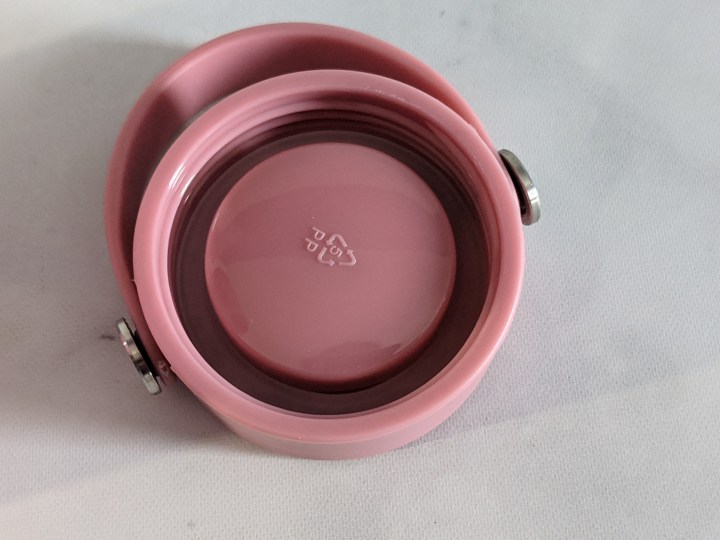 The lid has a leak proof ring and a soft handle to make it easier to carry around in your hand or hooked on a backpack. And it's Dishwashed and freezer safe!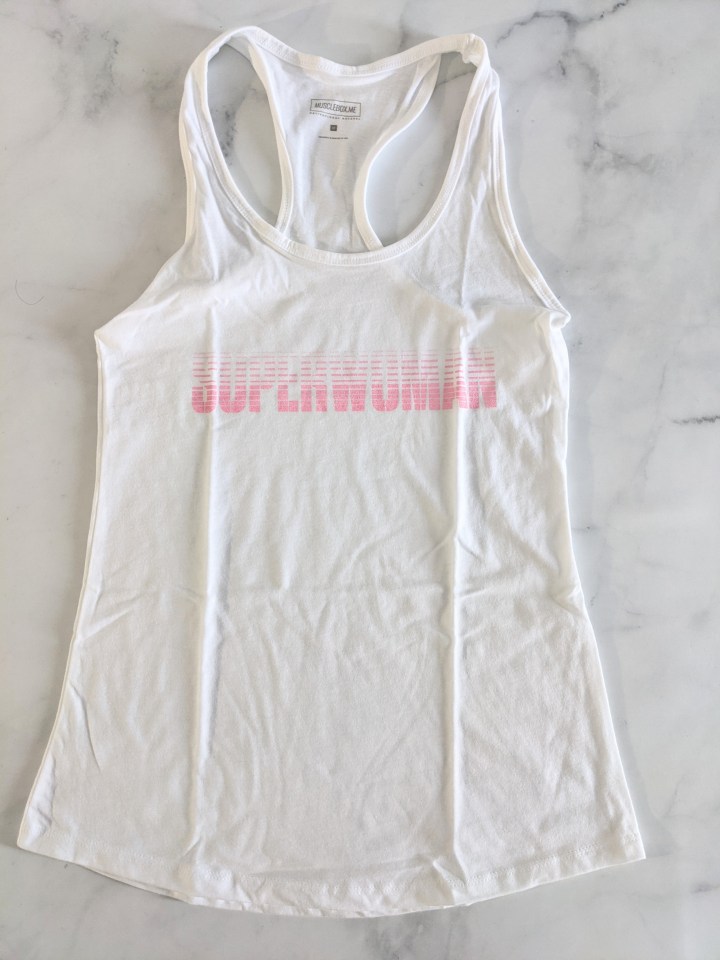 MuscleBox Superwoman Tank Top. Subscribers received different kind of tops this month. Some have received dark blue t-shirts for example.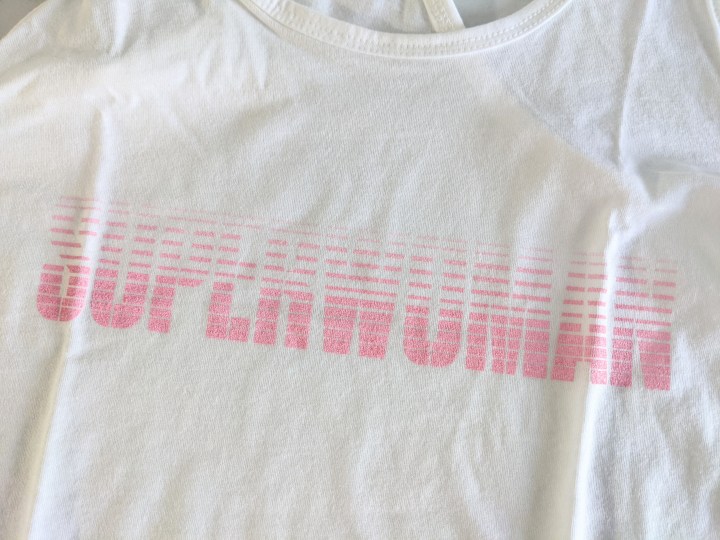 The one we received is a simple white tank top with "Superwoman" in pink written on the front. The fabric is lightweight, and see through. There's no information about the type of fabric.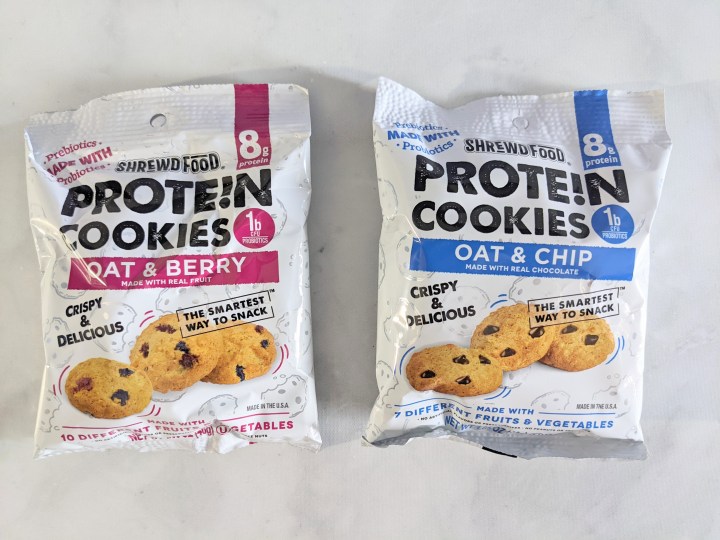 Shrewd Food Protein Cookies – Oat & Berry and Oat & Chips. Delicious little cookies that contains 8g of protein for 200 calories. They also conatin a blend of fruit and vegetable extract for an extra boost of nutrition (they claim to have a full serving of fruits and vegetables) and doesn't contain artificial flavors of colors.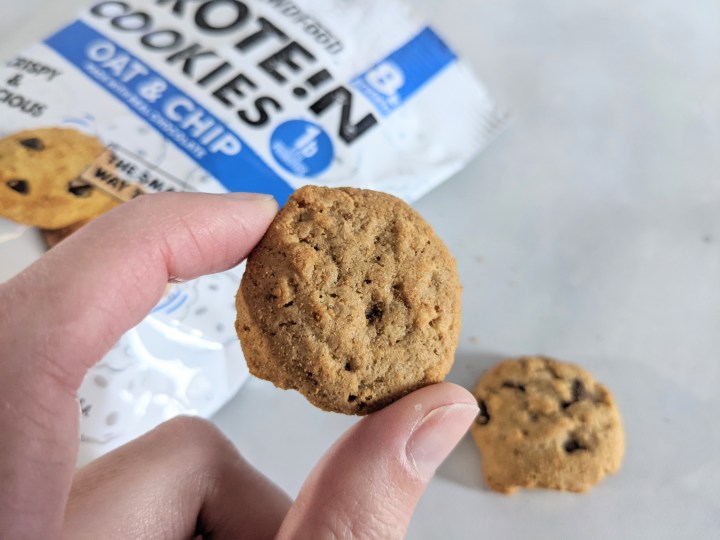 They also contain 2g of fibers. They are really good and I may have eaten both bags in one sitting! They are crunchy, sweet, with a nice hint of chocolate (for the chocolate chip cookies).
NxtBar – Cookie Dough. This gluten-free, keto-friendly, paleo-friendly contains 15g of protein for 210 calories. It is sweetened with plant-based sweeteners (erythritol, monk fruit extract, stevia leaf extract) and has 12g of fiber.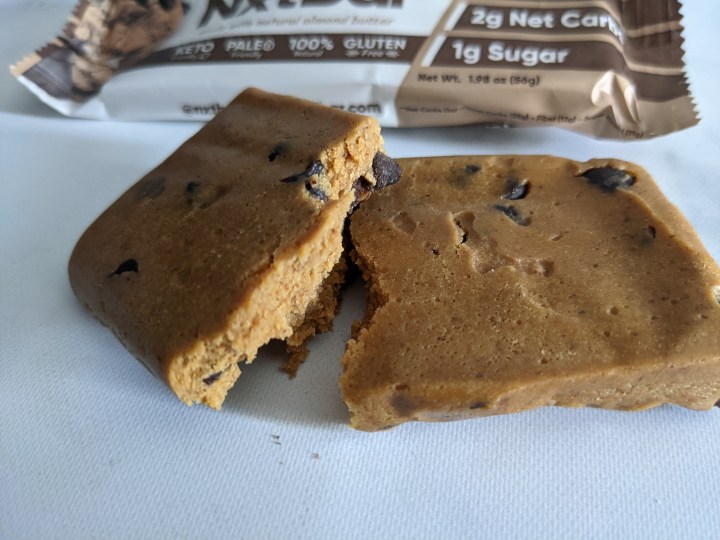 It's chewy, a bit sticky, and taste like sweet cookie dough.
I was disappointed to not get a physical copy of this month's workout, especially since I couldn't access the digital version of it. But everything else was on par with this subscription : tasty treats full of protein, a piece of clothing and I can't have too many water bottles in my life. I love the size of this one and the soft strap will make it a breeze to carry with me for my daily walks.
What do you think of Miss Muscle Box?