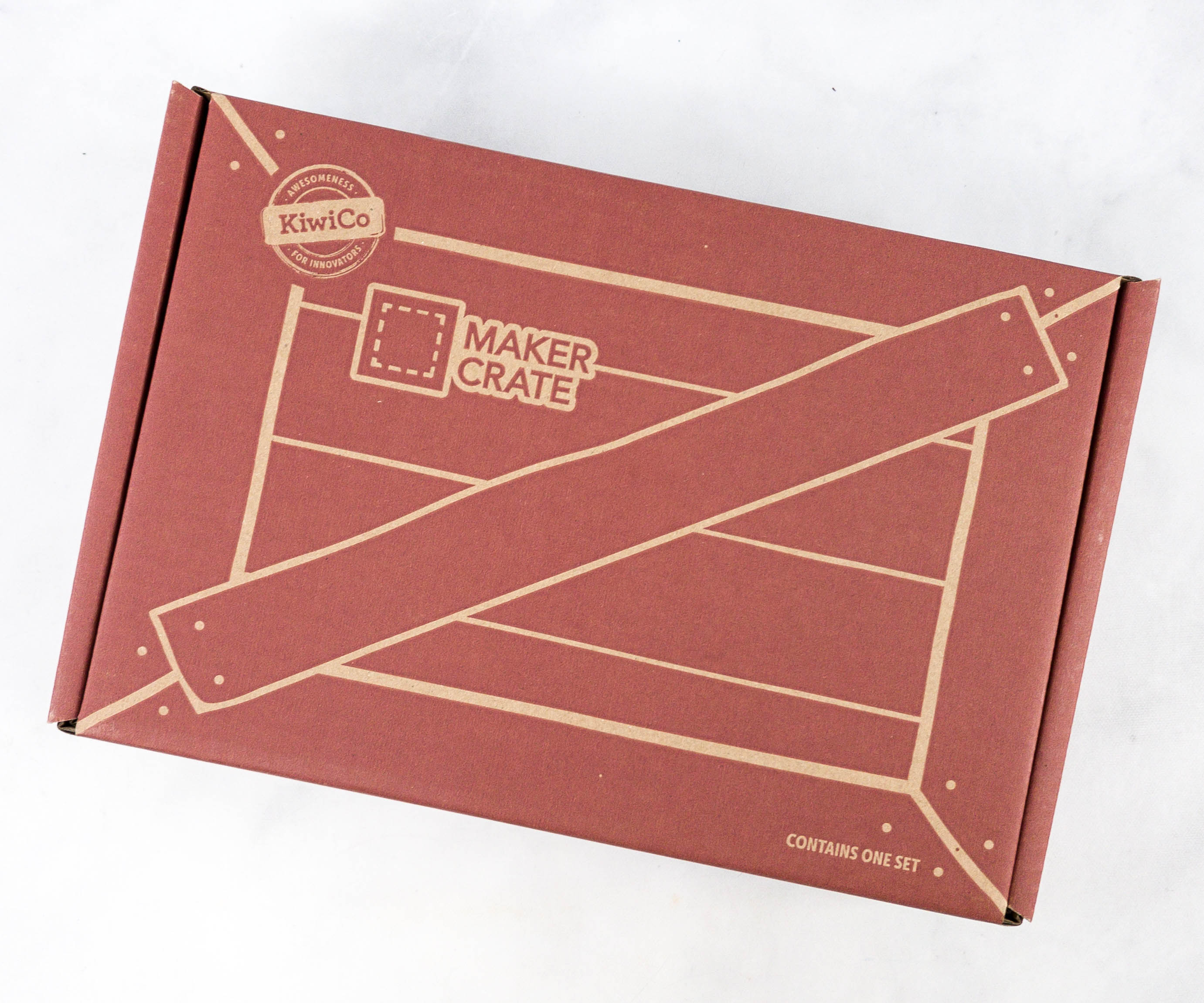 Maker Crate is a monthly craft box from KiwiCo, which provides makers and crafters ages 14 to 104 with projects that introduce new craft techniques and design tools. Each box will include materials and tools for the project plus a booklet that shares the real-world applications and the history behind each art form or design. They also promise that the end product for each project is always fun and functional. Some of the skills you can learn through this subscription may include paper marbling, metal sculpture, dip-dye painting, macrame, loom knitting, hand lettering, embroidery, and more. The subscription is $24.95 a month, with free shipping in the US.
DEAL: Save 40% on your first month! No coupon code needed, just use this link to subscribe! (also valid on the other KiwiCo family subscriptions Kiwi Crate, Koala Crate, Panda Crate, Atlas Crate, Doodle Crate, Tinker Crate, and Eureka Crate).
This month's project is Rope Coil Baskets!
Layer and stitch loops of rope to create a set of beautiful baskets!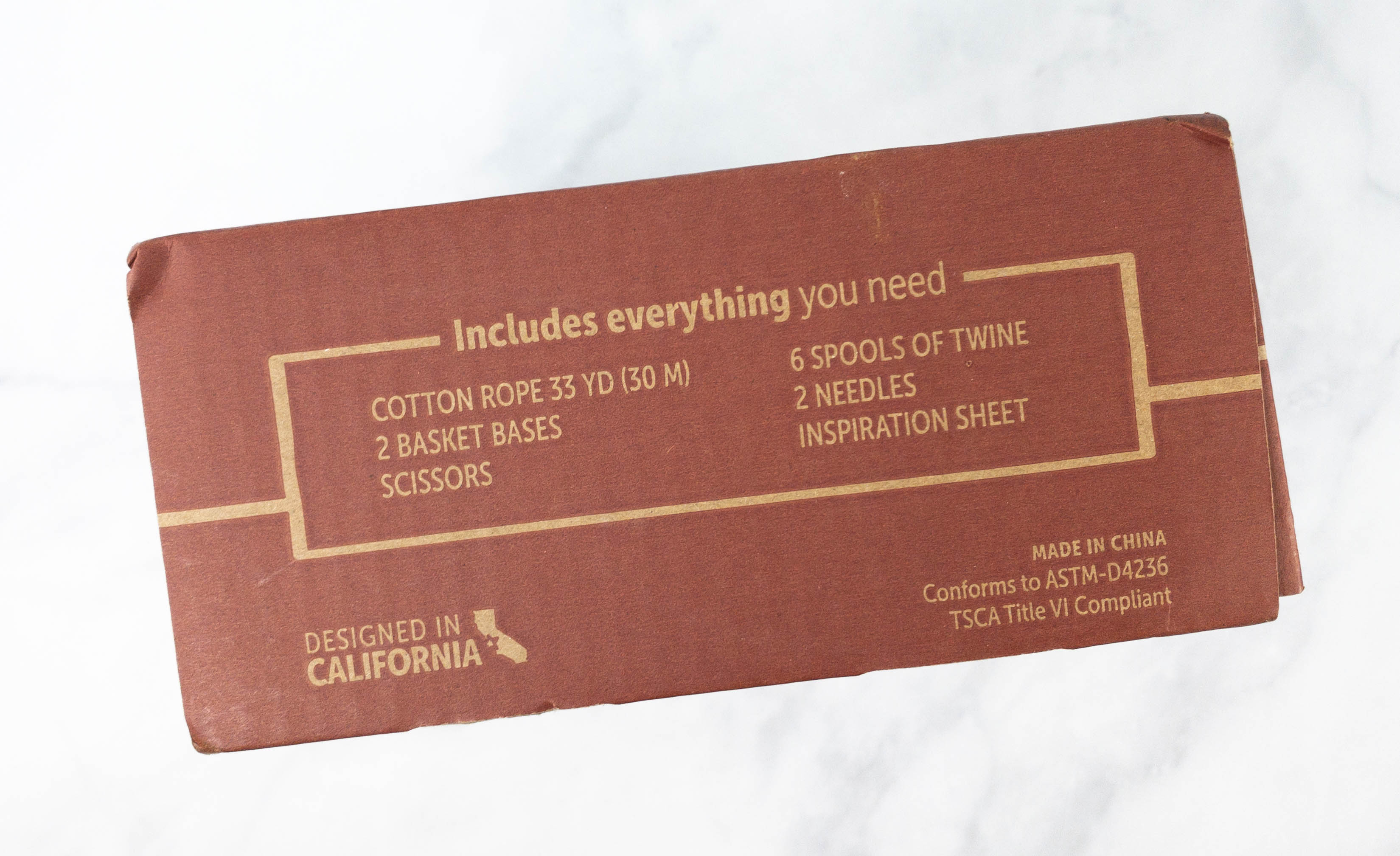 The side of the box lists all the materials included in it!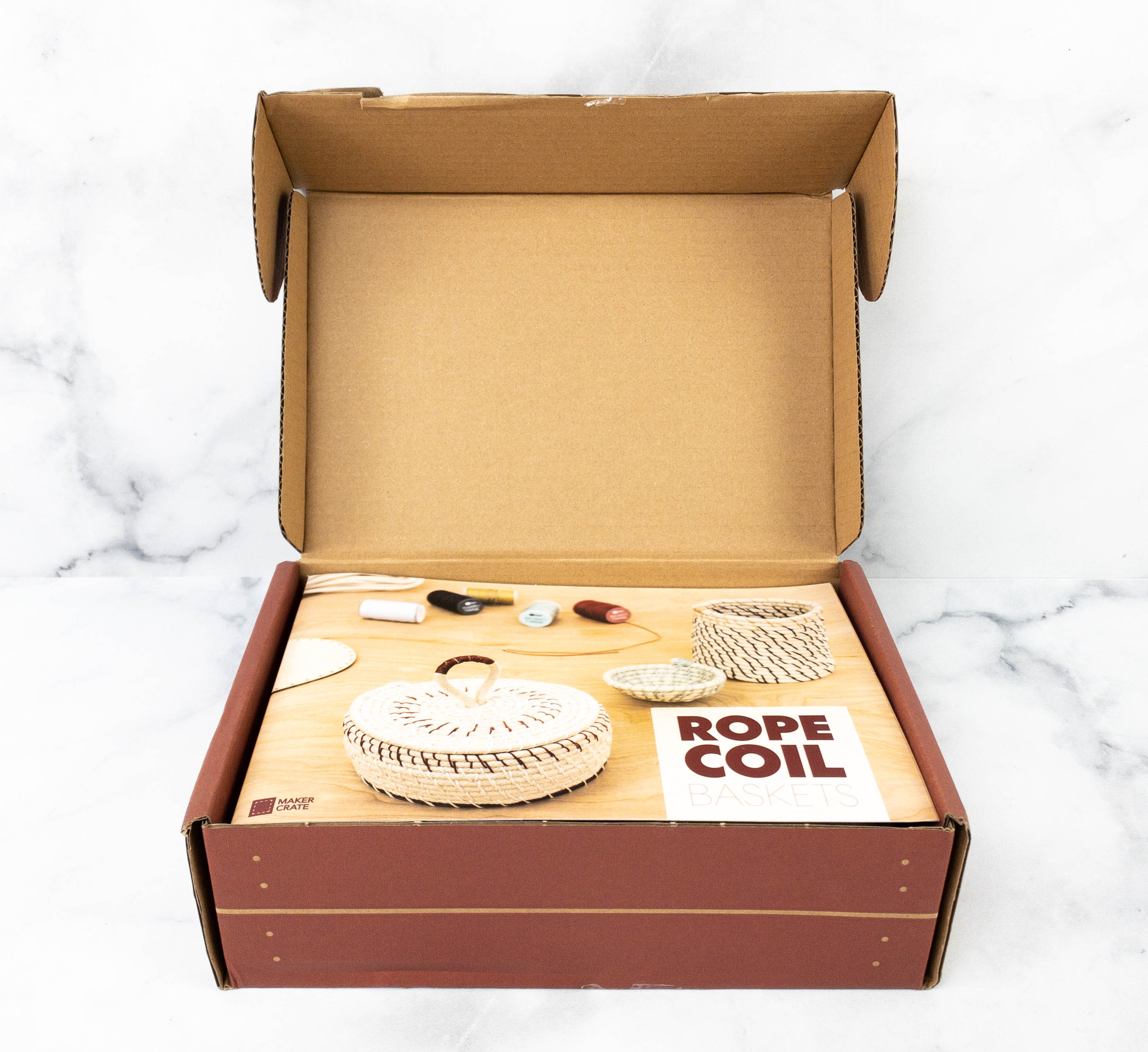 On top of the materials is a card featuring this month's project!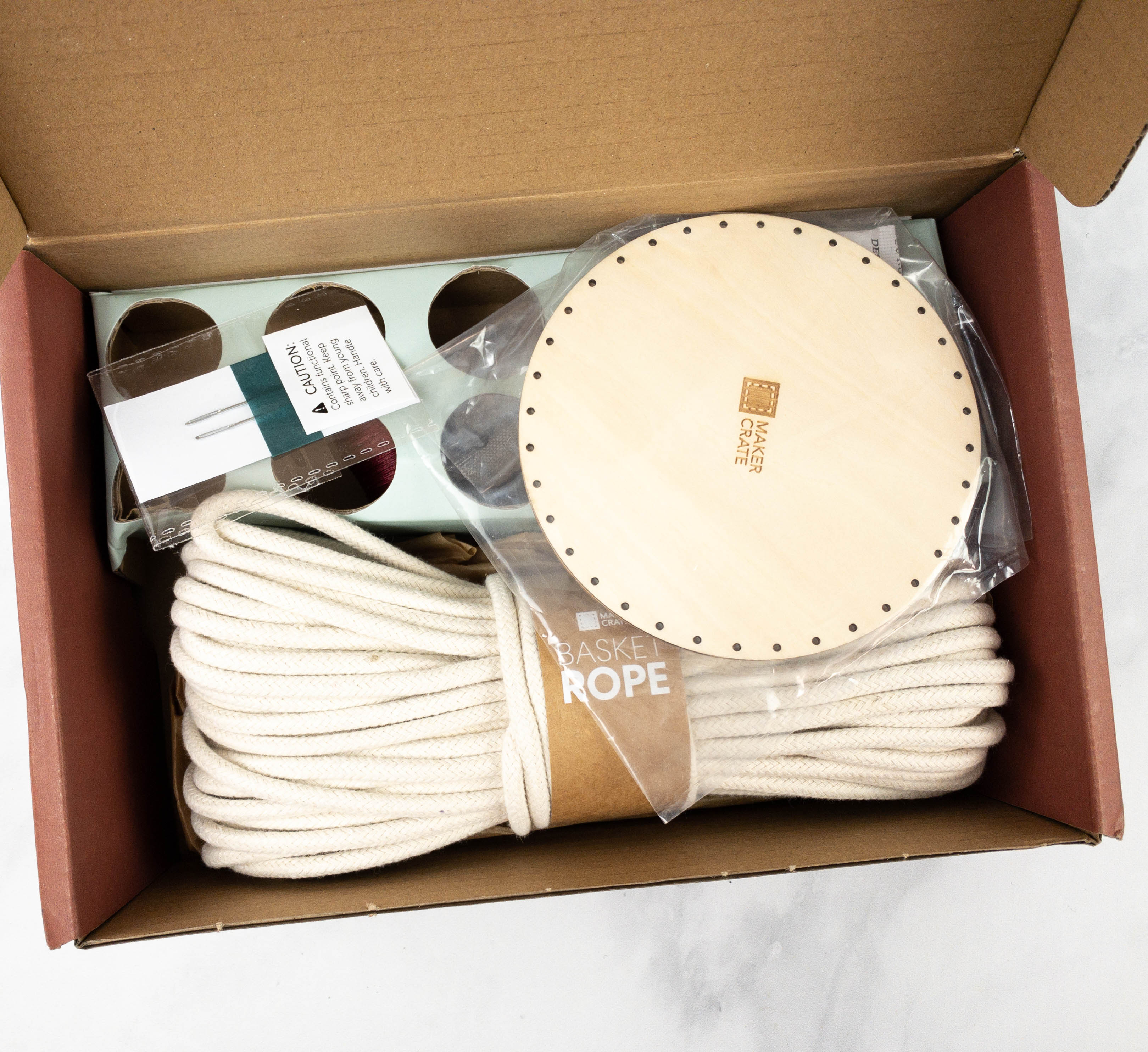 Maker Crate includes all the necessary supplies for the featured activities.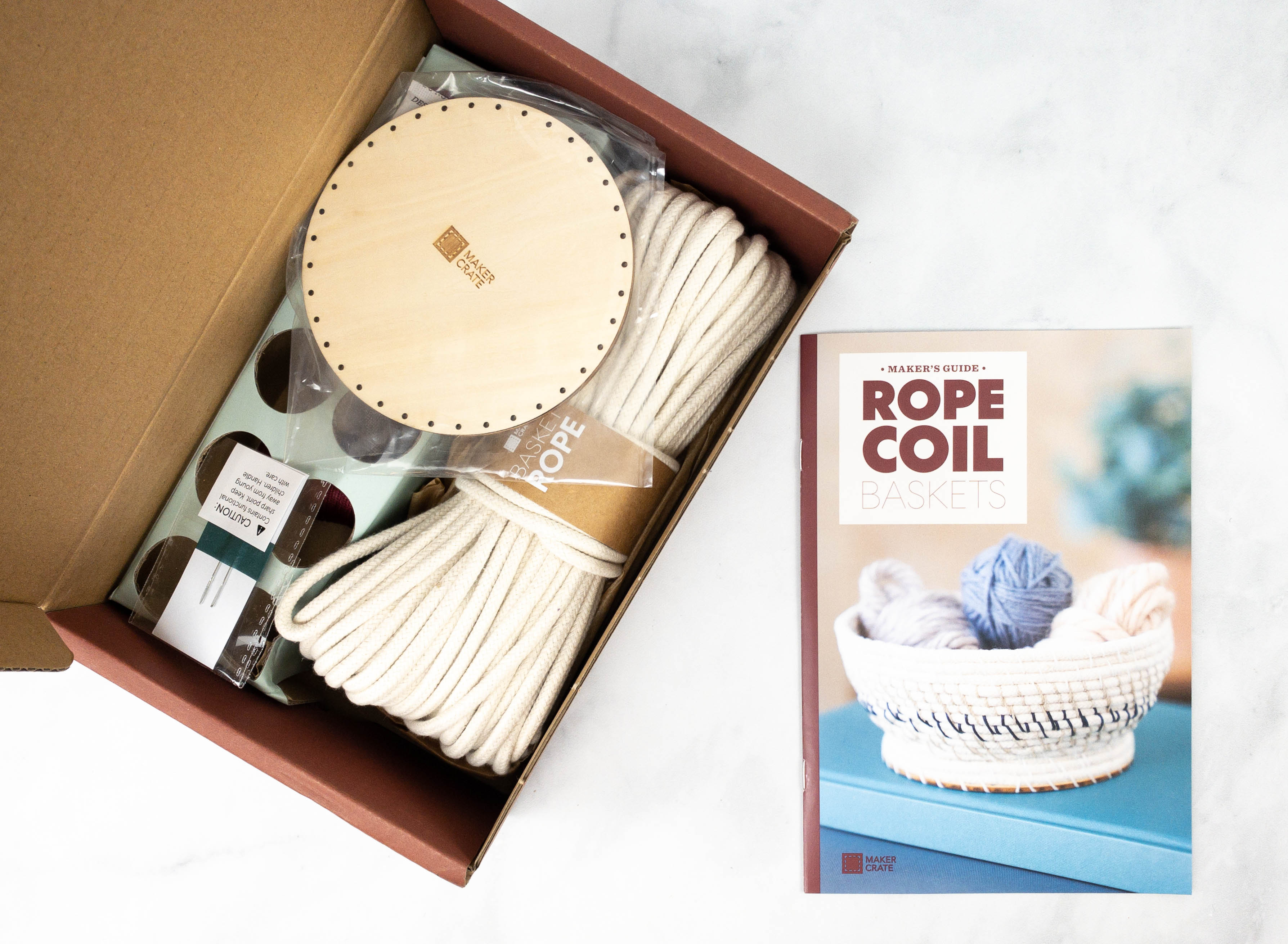 Some materials came in their own packaging.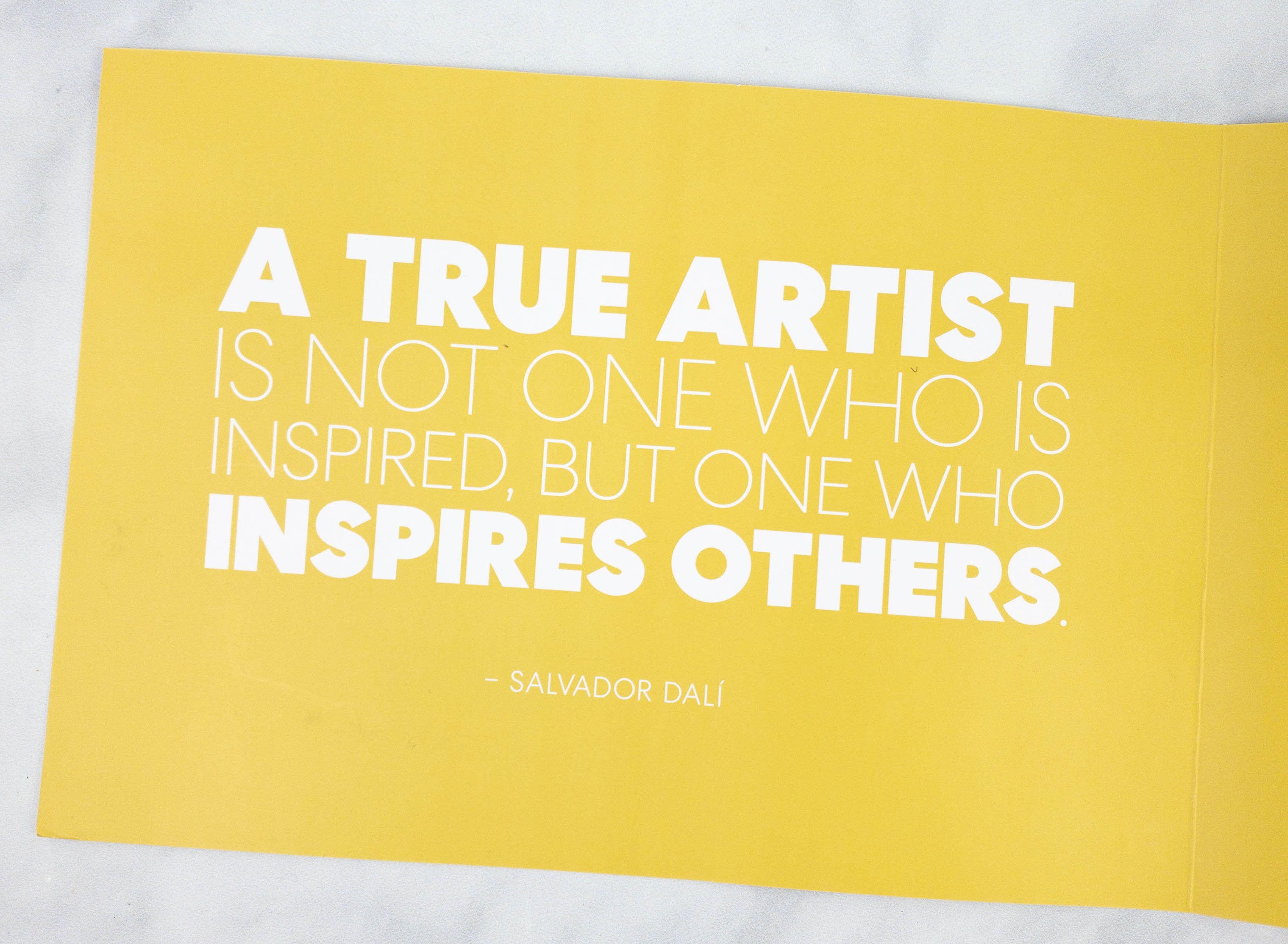 A true artist is not one who is inspired, but one who inspires others. -Salvador Dali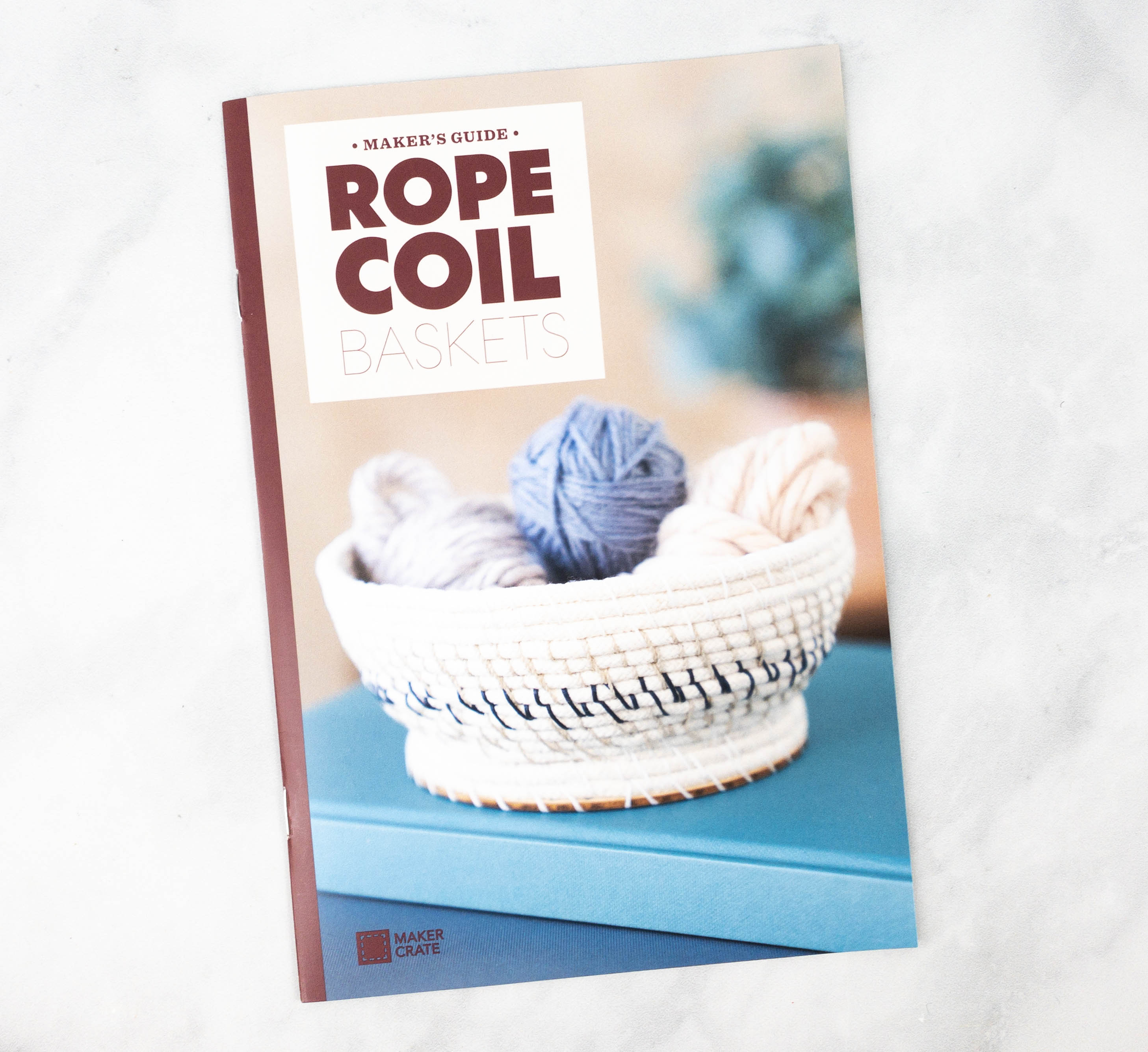 Like the other crates from KiwiCo, Maker Crate includes a booklet.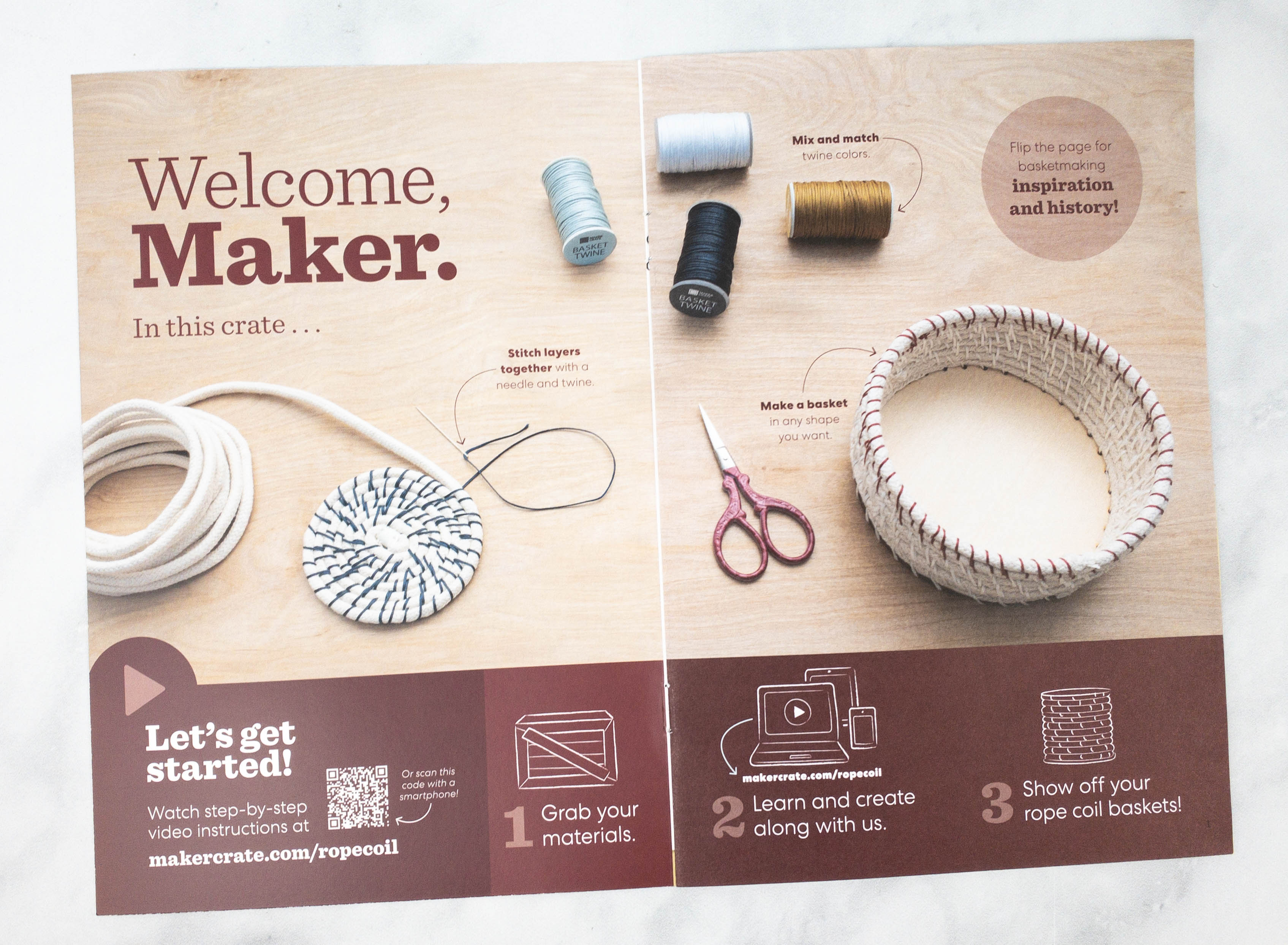 The booklet welcomes us with an overview of this month's project. There's also a step-by-step video instruction for the project, available on their website!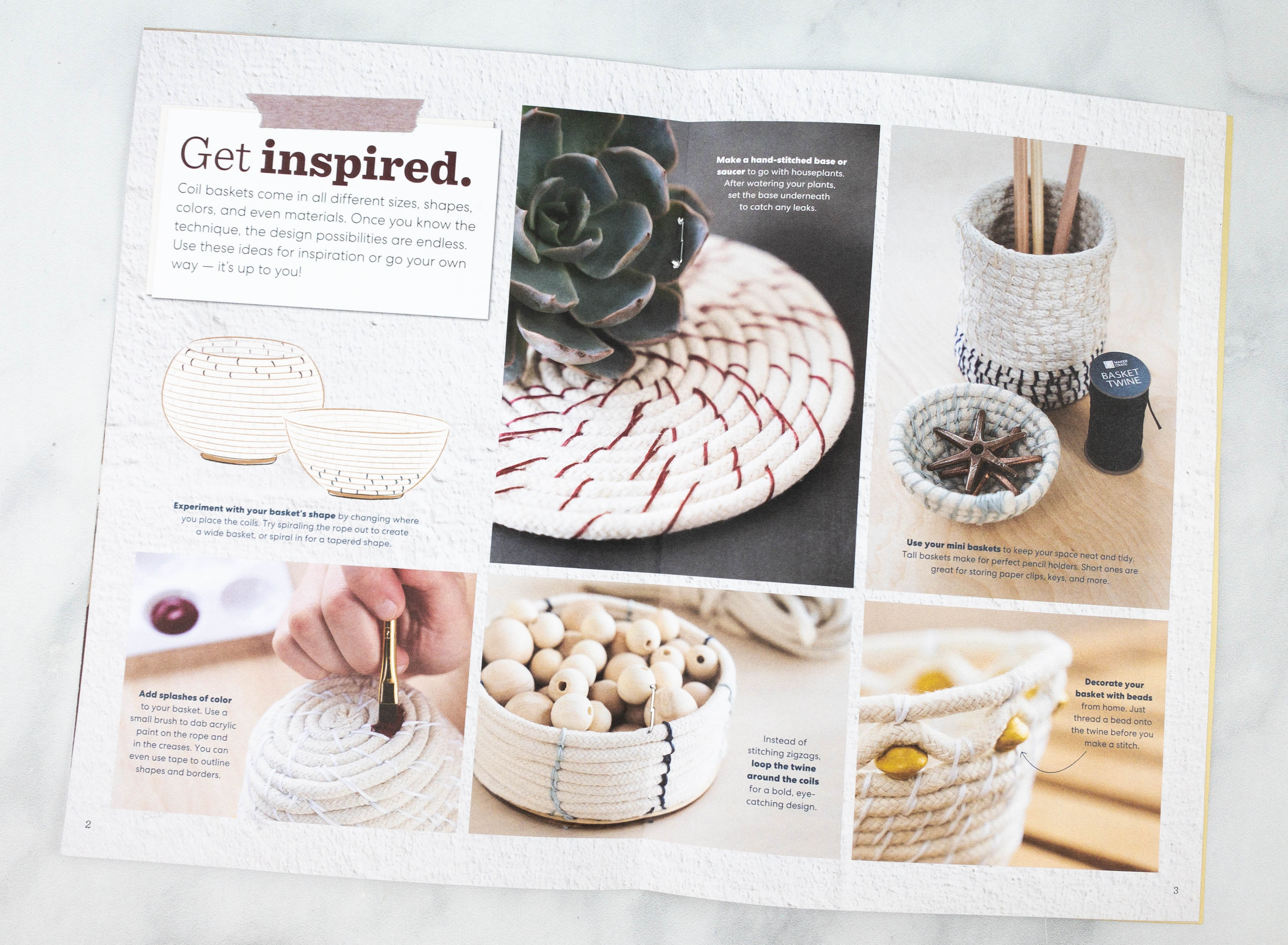 Featured on this part of the booklet are some photos that can be used for inspiration in creating the project.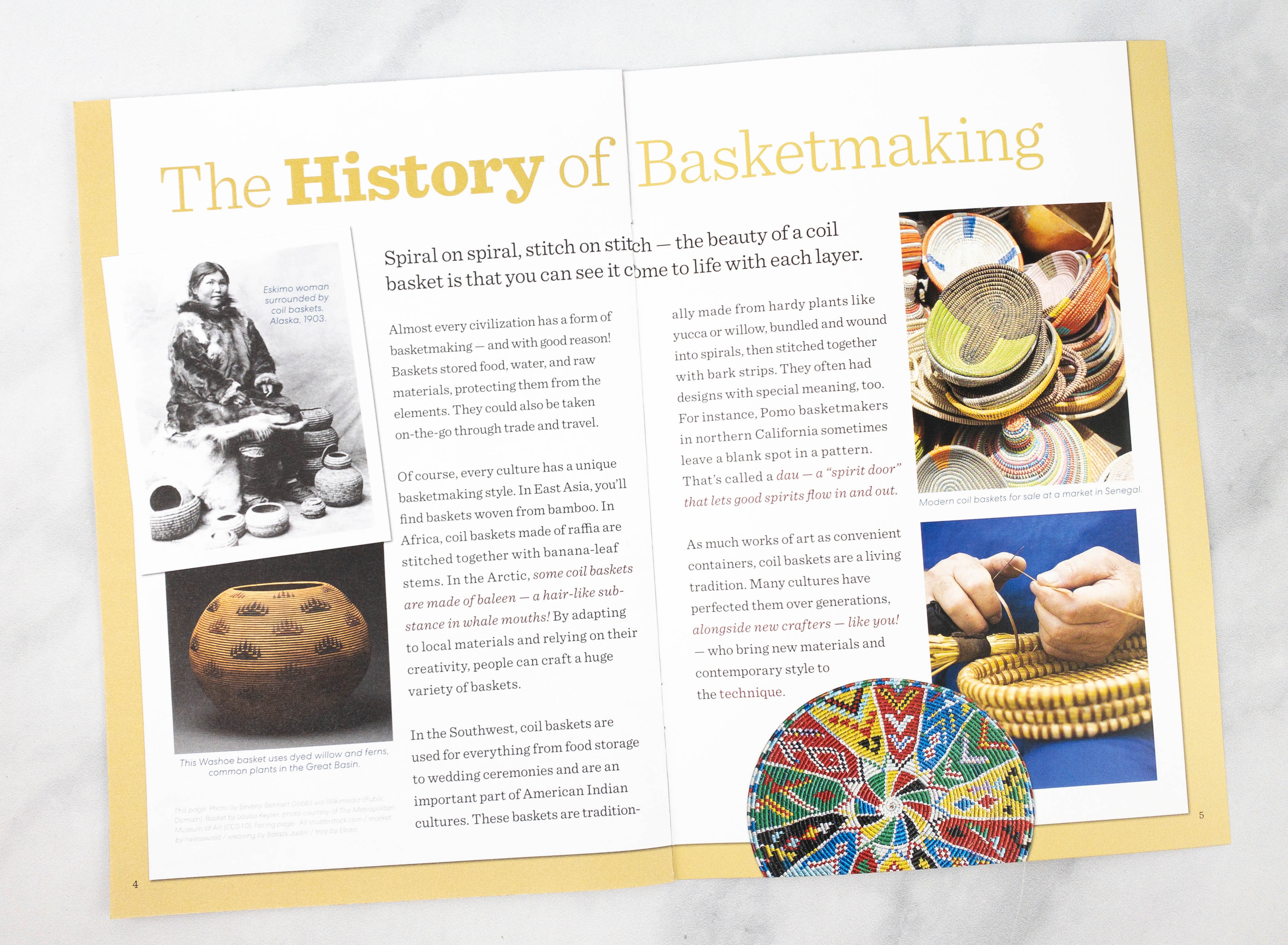 They even included a short history of basketmaking.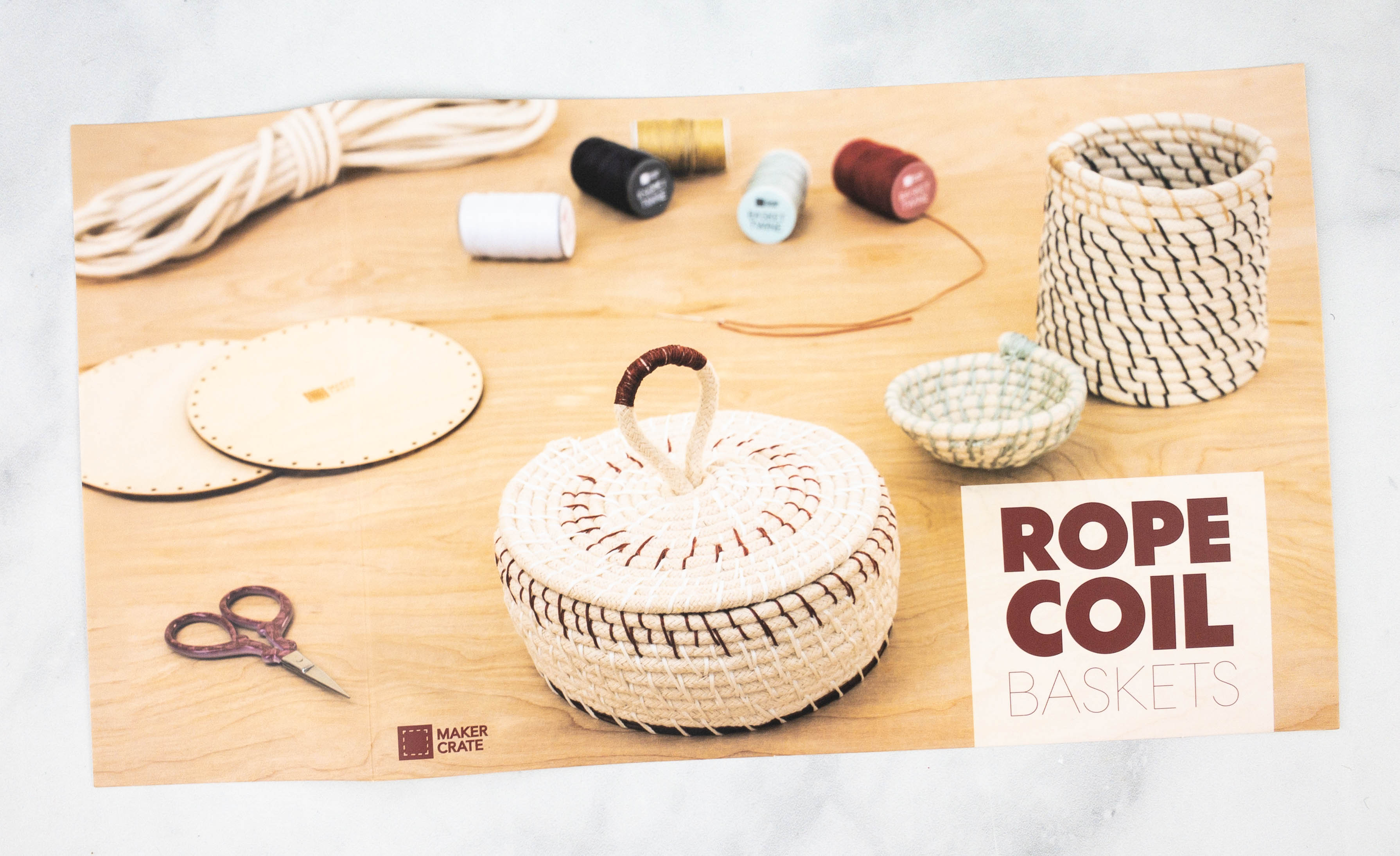 This is an exciting project!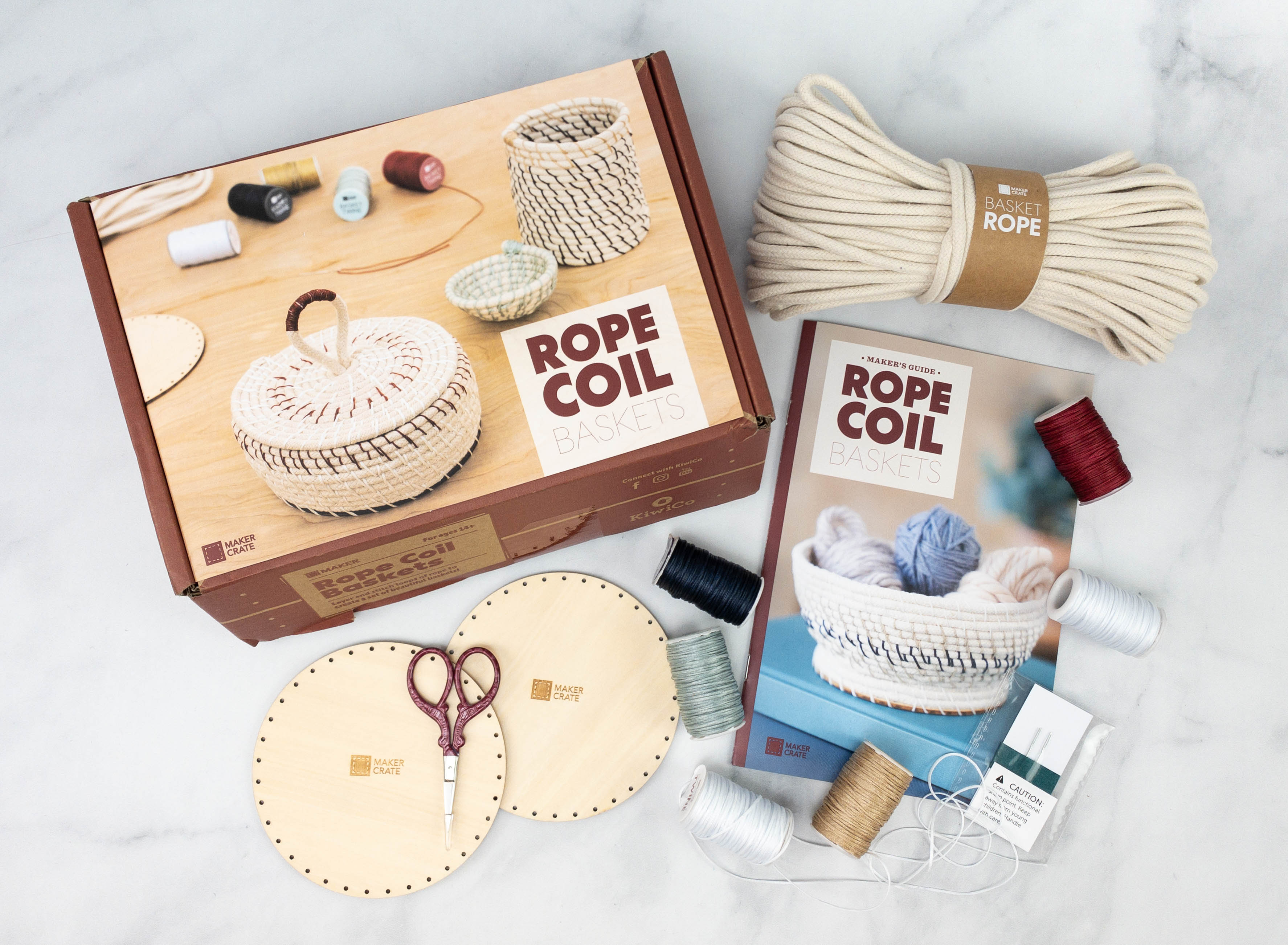 Everything inside the box!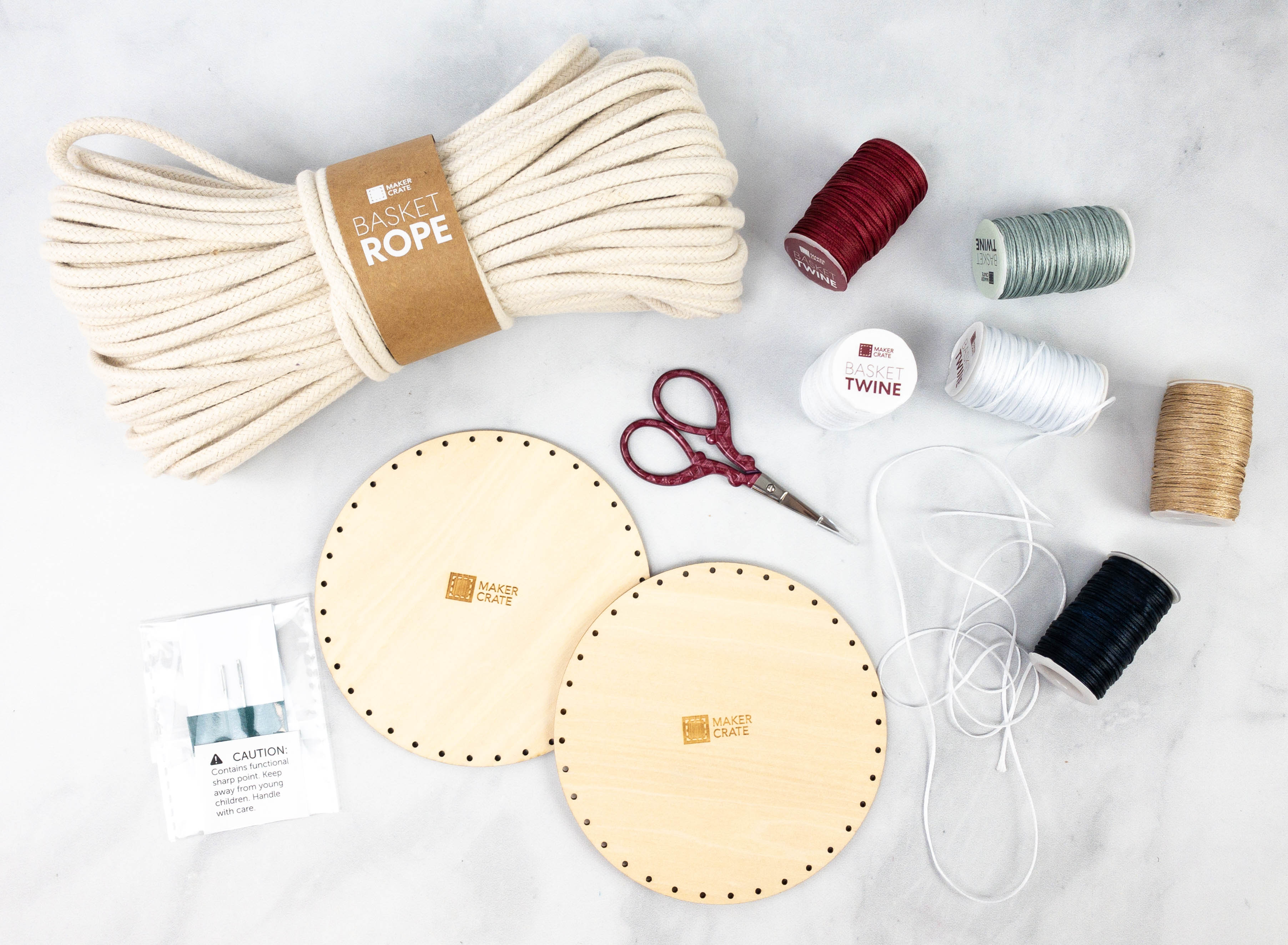 Maker Crate Main Project: Rope Coil Baskets. Here's everything inside the kit! They included all the materials needed for the project including the basket base, a cotton rope, a pair of scissors, 6 twine spools, 2 needles and an inspiration sheet.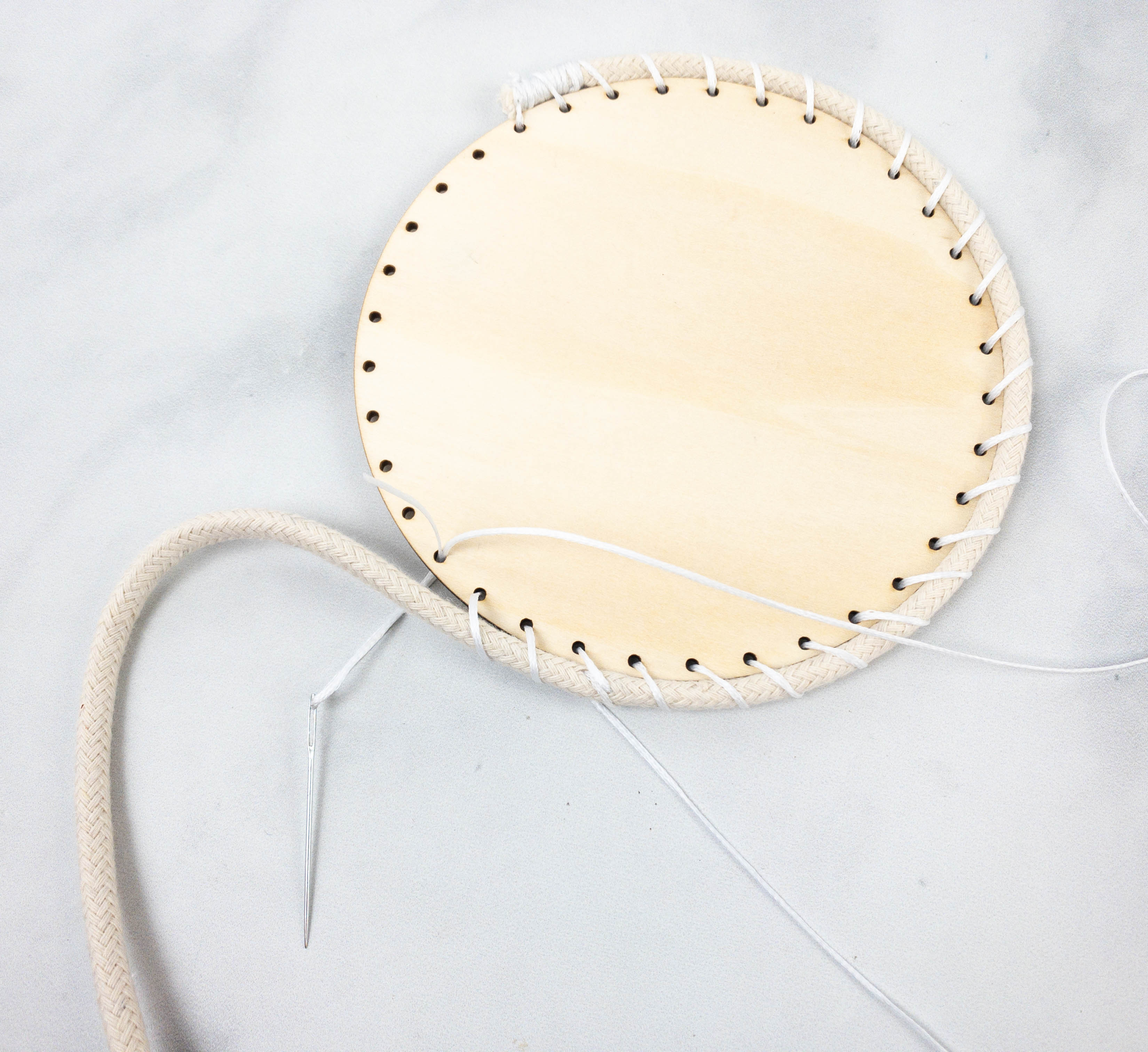 What's great about this project is that you can make the basket as big or as small as you like and you can also choose your preferred shape! You can also make a basket using the wooden base they provided, or even without it. It's totally up to you.
For this basket, I used the provided wooden base. The first step is to put your preferred twine color on a needle, and then pierce the needle through the rope.
Next, attach the rope around the base by wrapping the twine around the rope and through each hole on the base. Once that is done, decide how you want your basket to look like! You can choose to make straight sides or sloping sides. I chose to make sloping sides!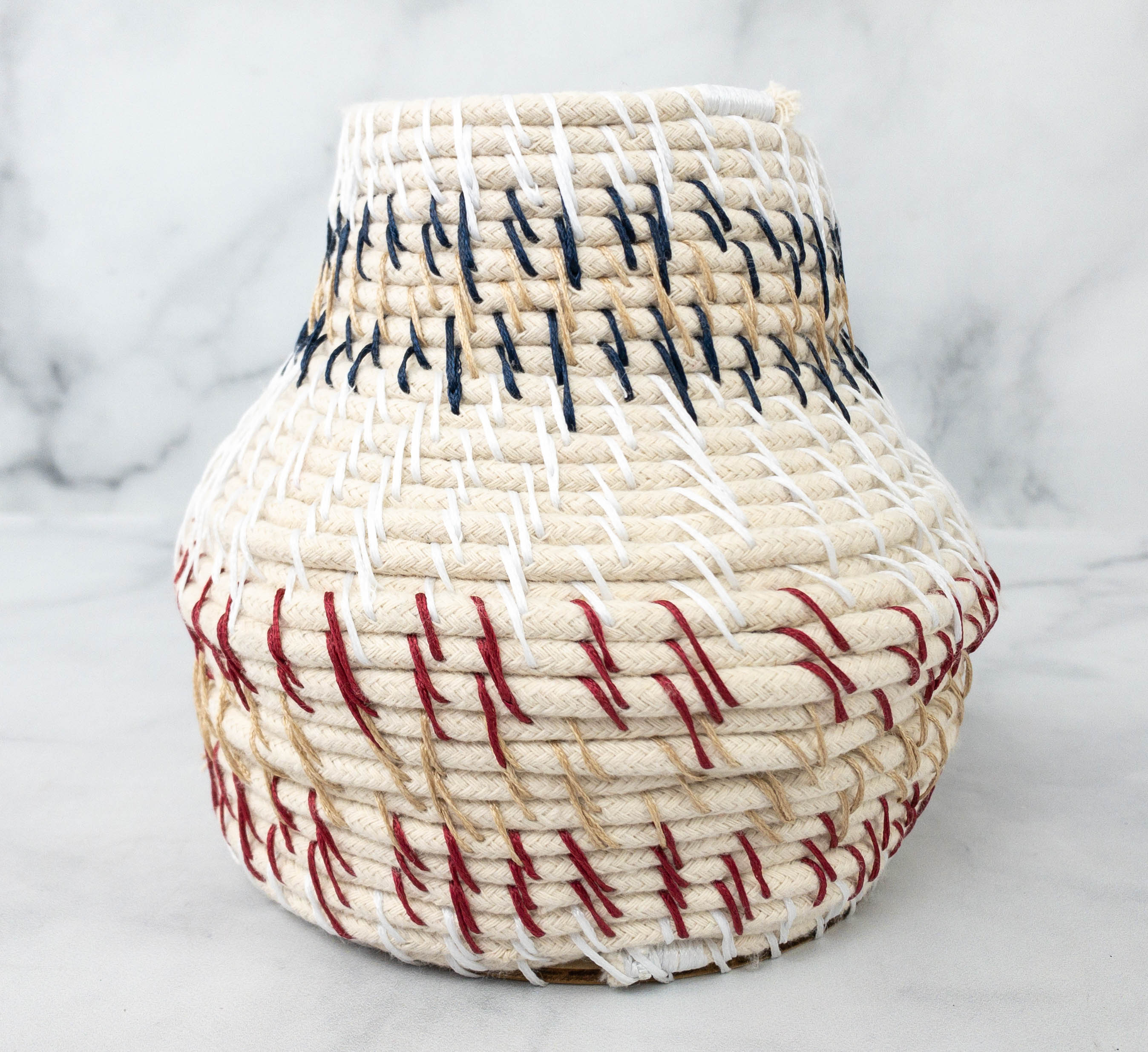 Now, it's time to coil the rope and stitch as you go, alternating between the second and the third coil, until you reach your desired height for the basket.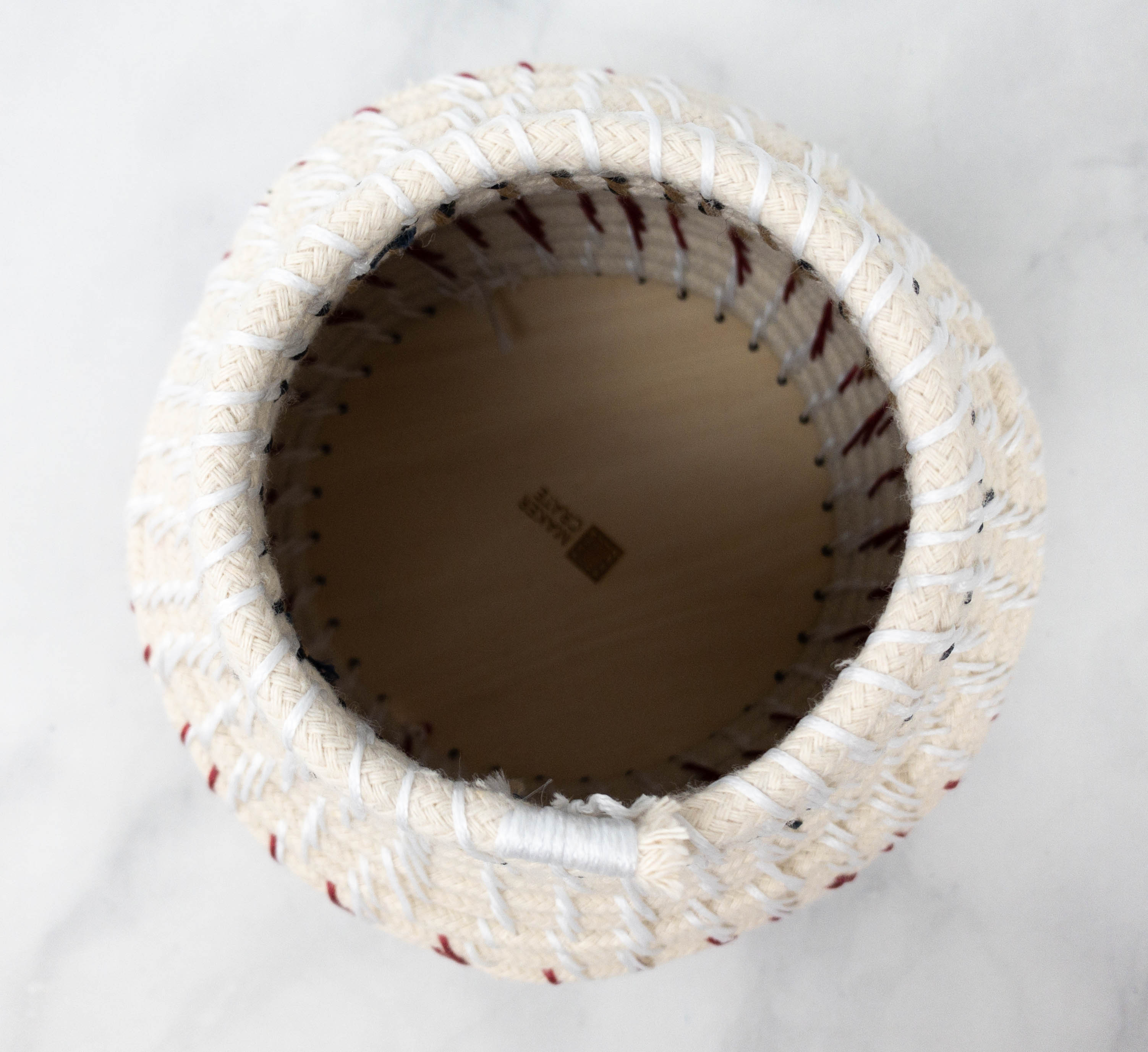 They recommend ending the line with the same area where you started to help the top layer look even.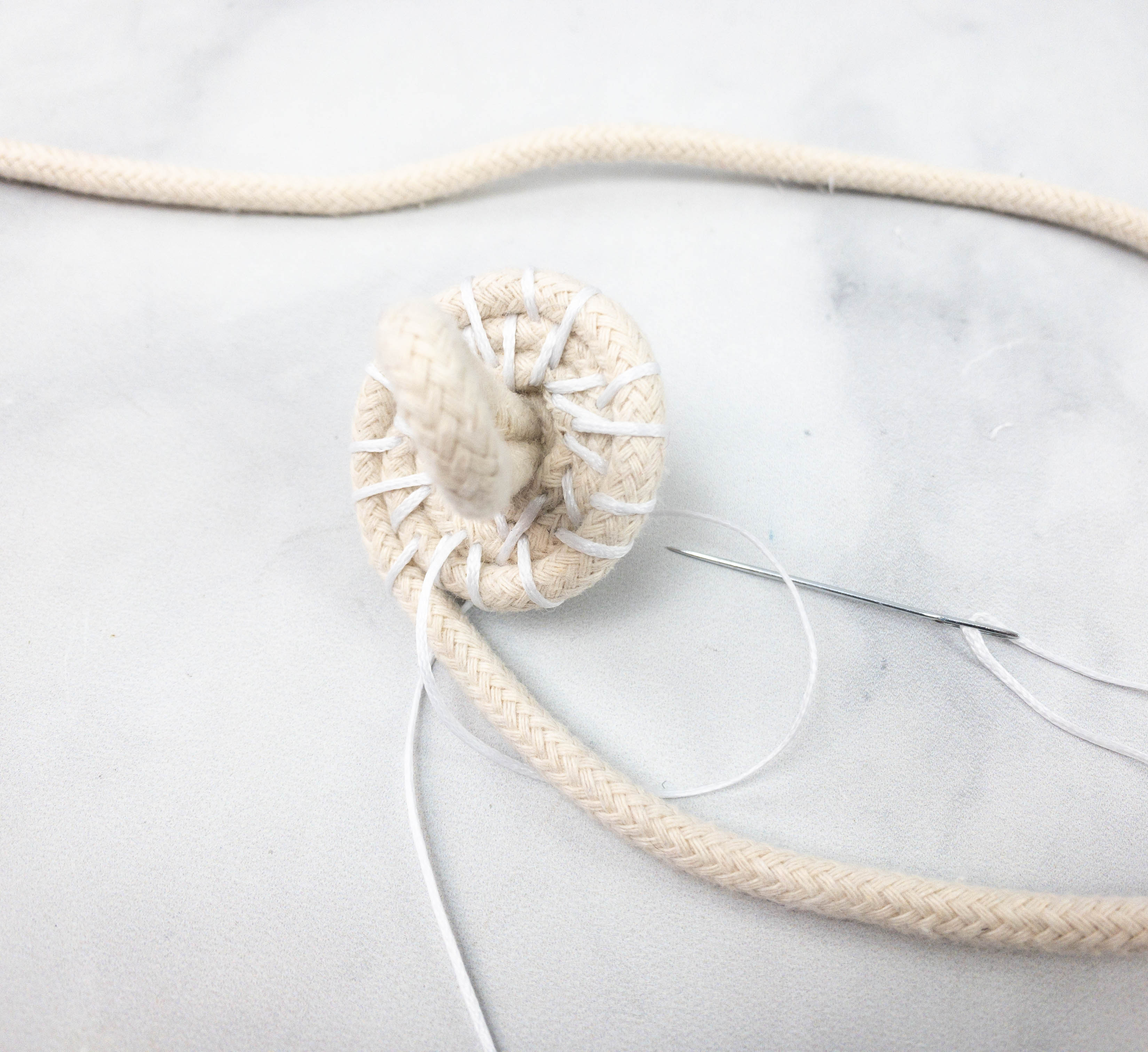 After making the basket, it's time to make a lid. If you want a handle for your lid, make a loop with a knot and start coiling around the bottom of the loop.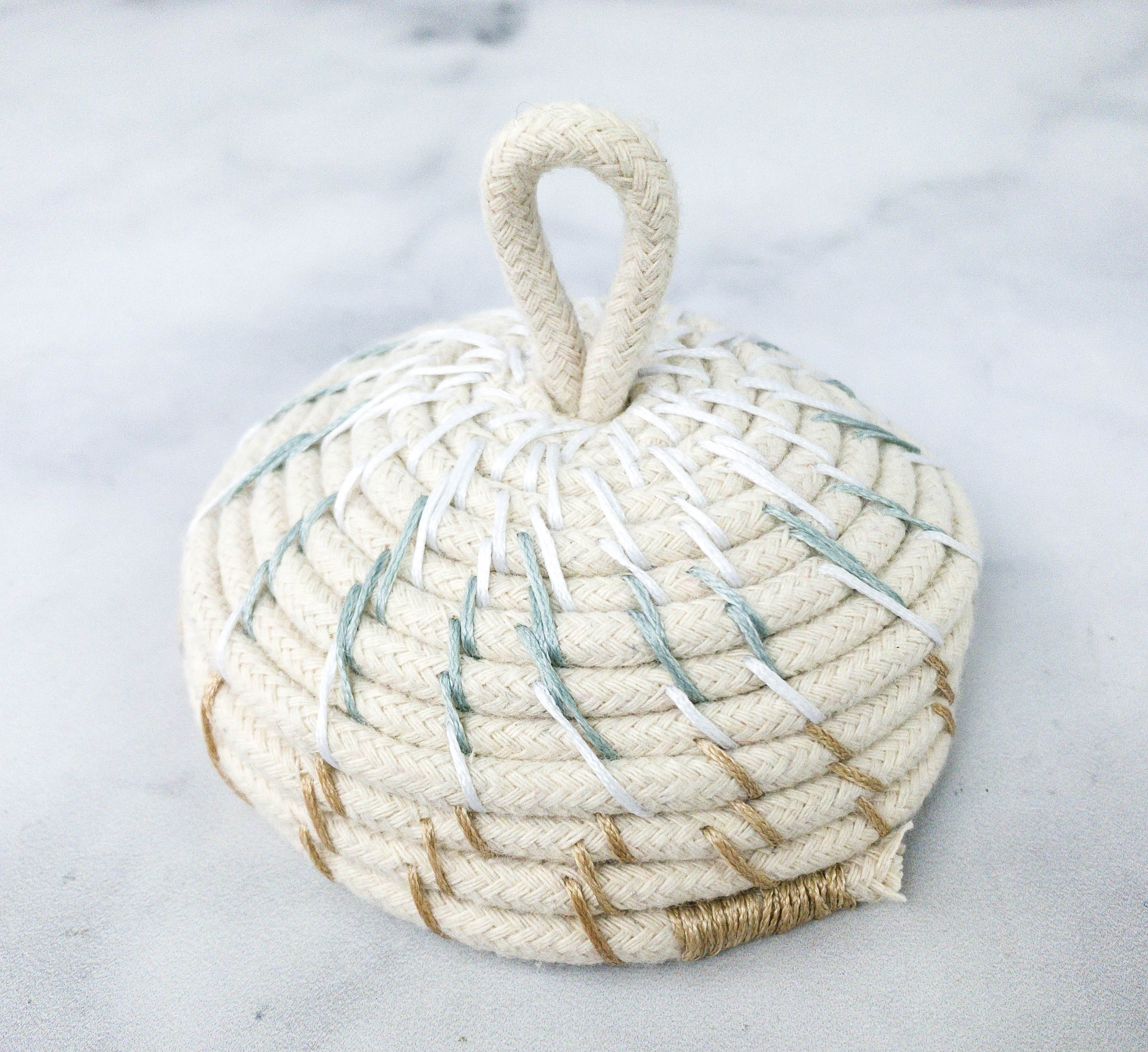 Secure the coil with twine and stitch until you reach the desired lid size for your basket.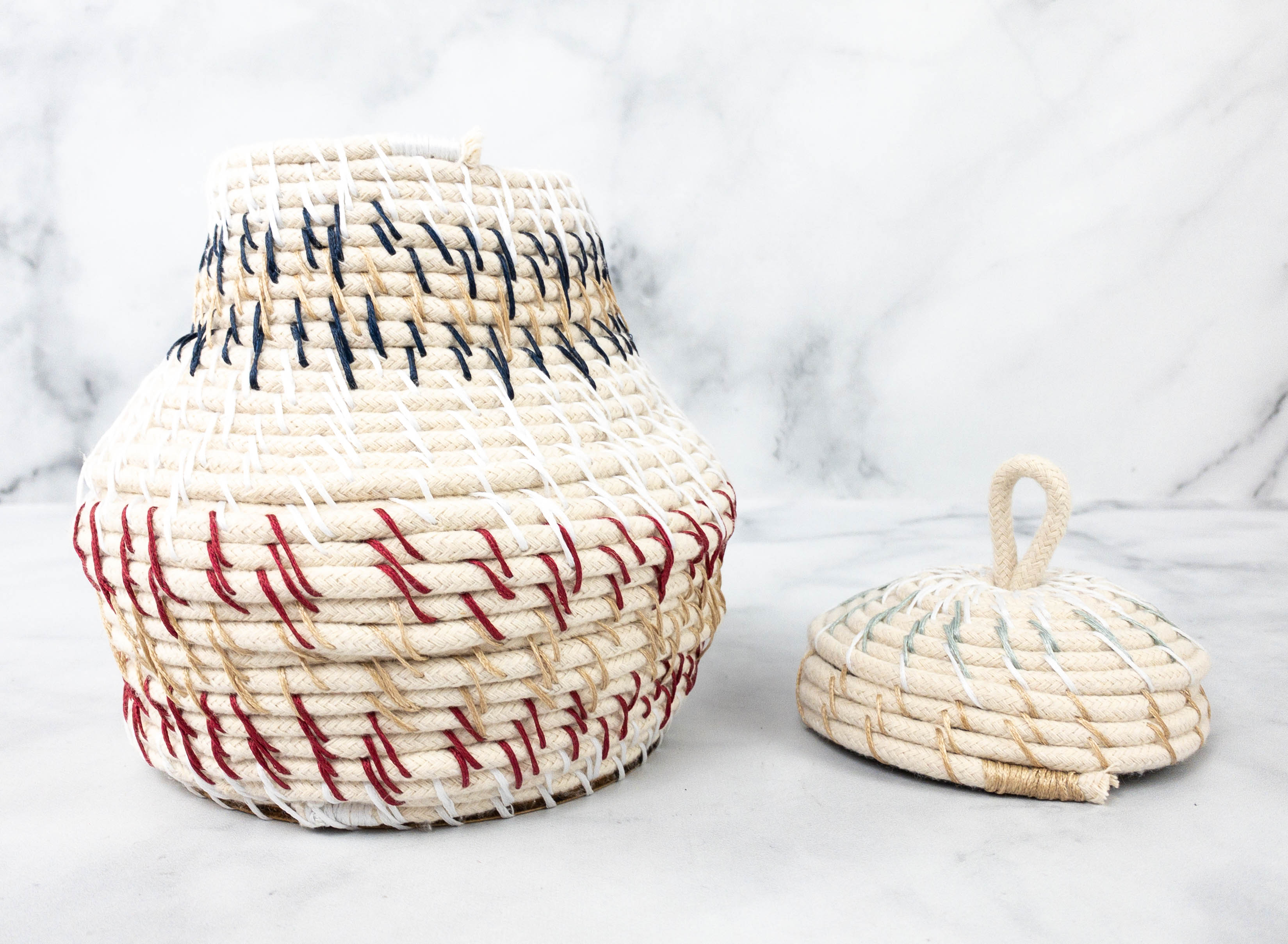 Here's the finished basket and lid! I used a little bit of all the provided twine. The red twine adds a nice pop of color on the baslet, while the white, gray, and brown combination on lid looks classy!
Just make sure that you stitch everything nice and tight so it won't look sloppy!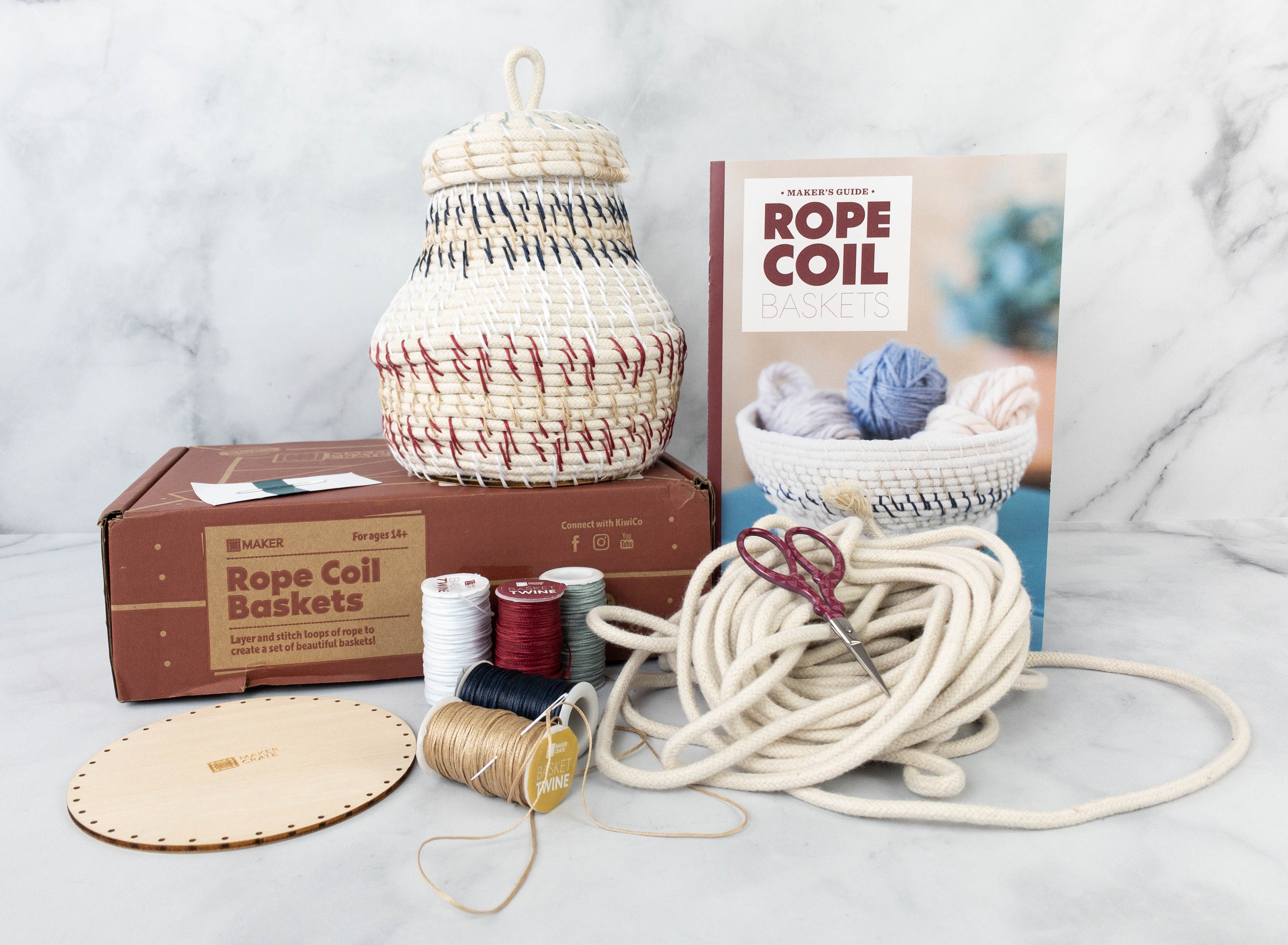 Here's the finished product! There are more ropes and twines left, enough to make another piece!
Crafting is fun! Maker Crate sends exciting craft projects ideal for both teens and adults, and this this month, it's all about making rope baskets. They sent complete materials and also provided video instructions that made everything easier. The baskets are not just fun to make, but it's also something that I can use at home. It will make for a nice display, or even as a storage for small items. I'm also really happy because they sent long pieces of yarn and rope so I can still create more baskets! This is such a great way to spend time at home and it's also a wonderful opportunity to bond with the family. If you're looking for fun crafts you can do at home, this subscription is for you!
What do you think of this Maker Crate project?