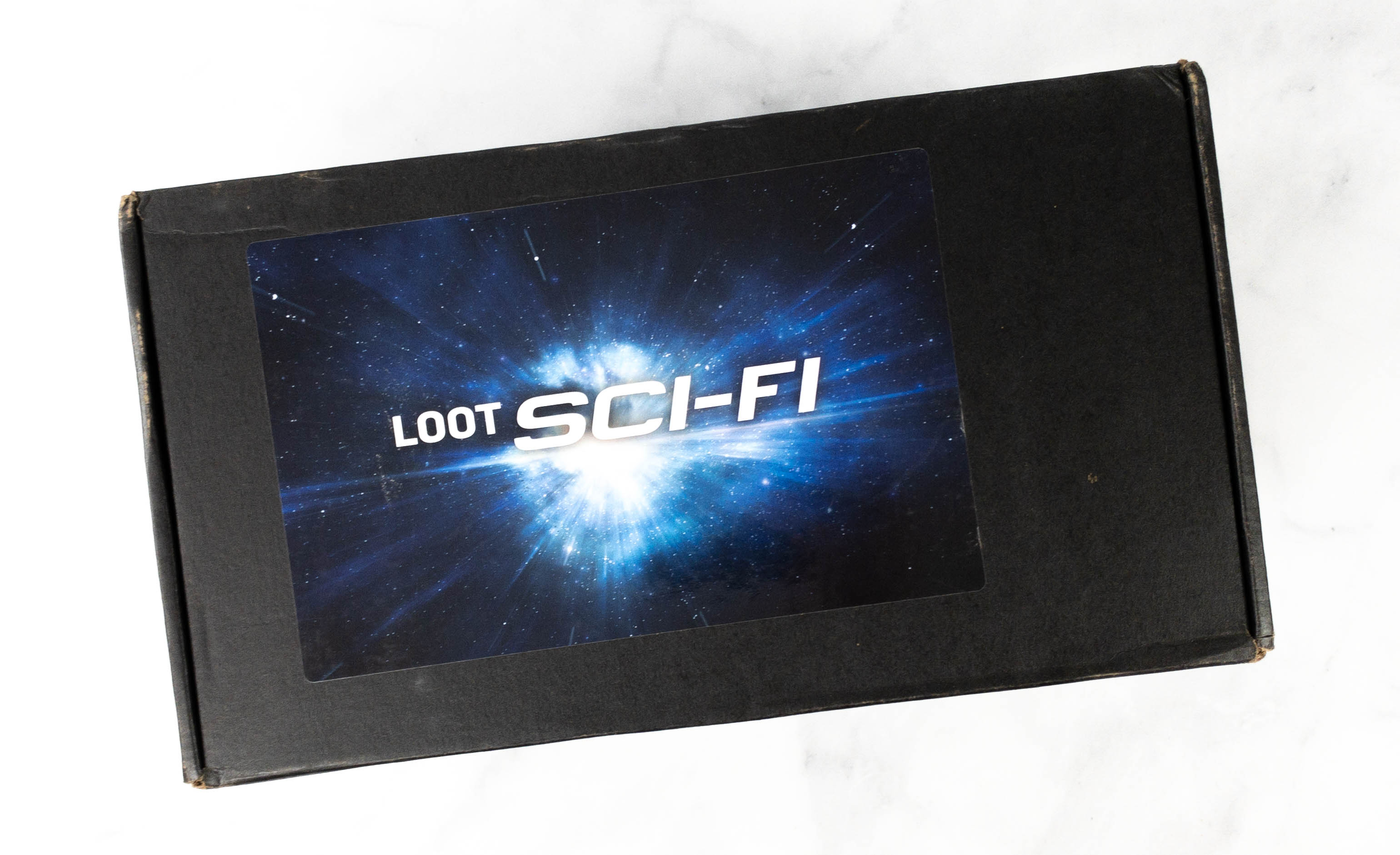 Loot Sci-Fi is a Loot Crate subscription for sci-fi fans! For $39.99 every quarter, each box will feature a full franchise takeover by the best science fiction movies, shows, or games. Some of the items you might receive are collectibles, apparel, home goods, and more merchandise that you can't get from anywhere else, with a $60+ value! The crate ships to US, UK, Canada, and other parts of the world!
DEAL: Save 15% on any Loot Sci-Fi subscription when you use this link and coupon code HELLOSUBSCRIPTION15.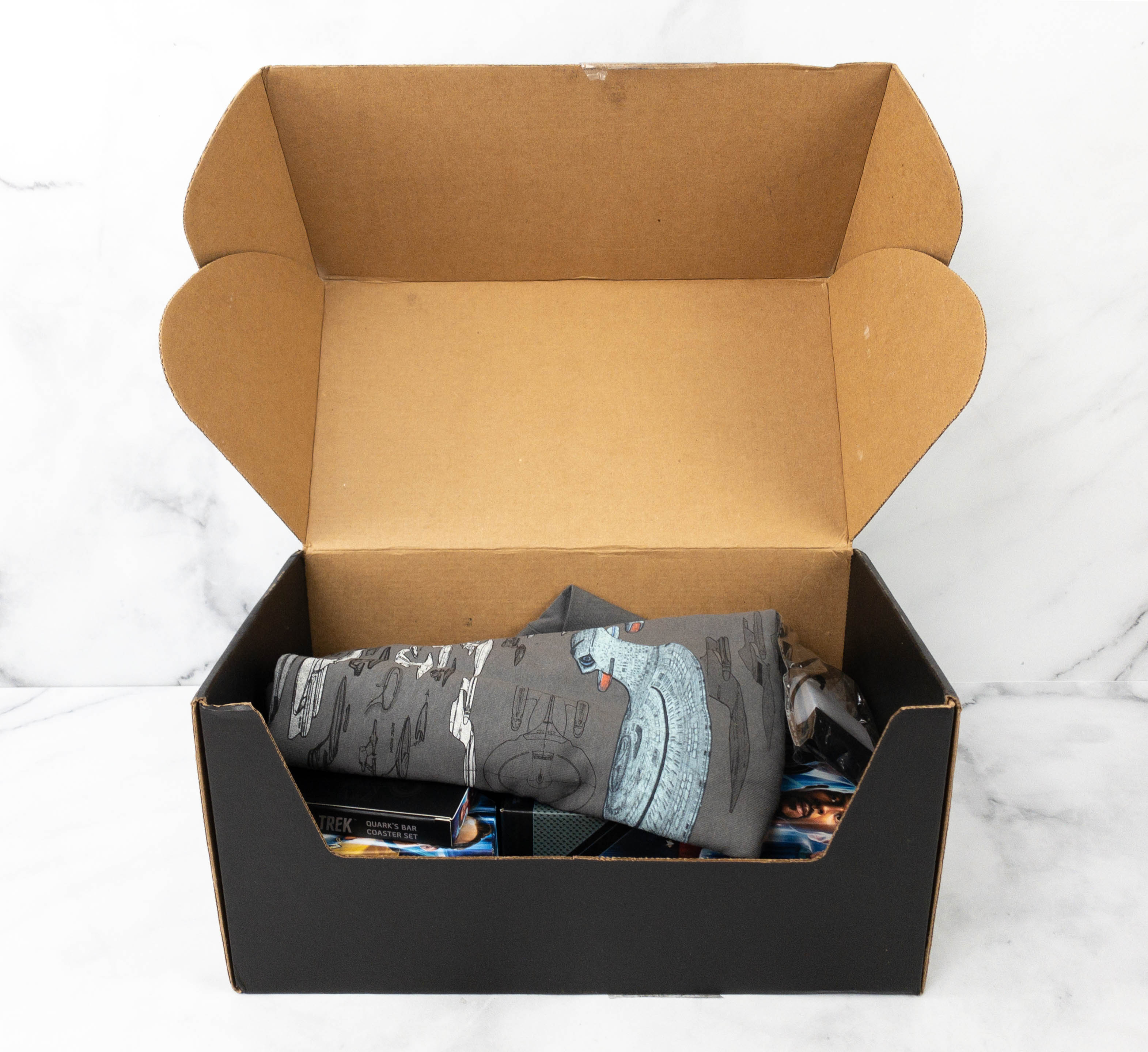 The items arrive in a simple black box with Loot Sci-Fi branding.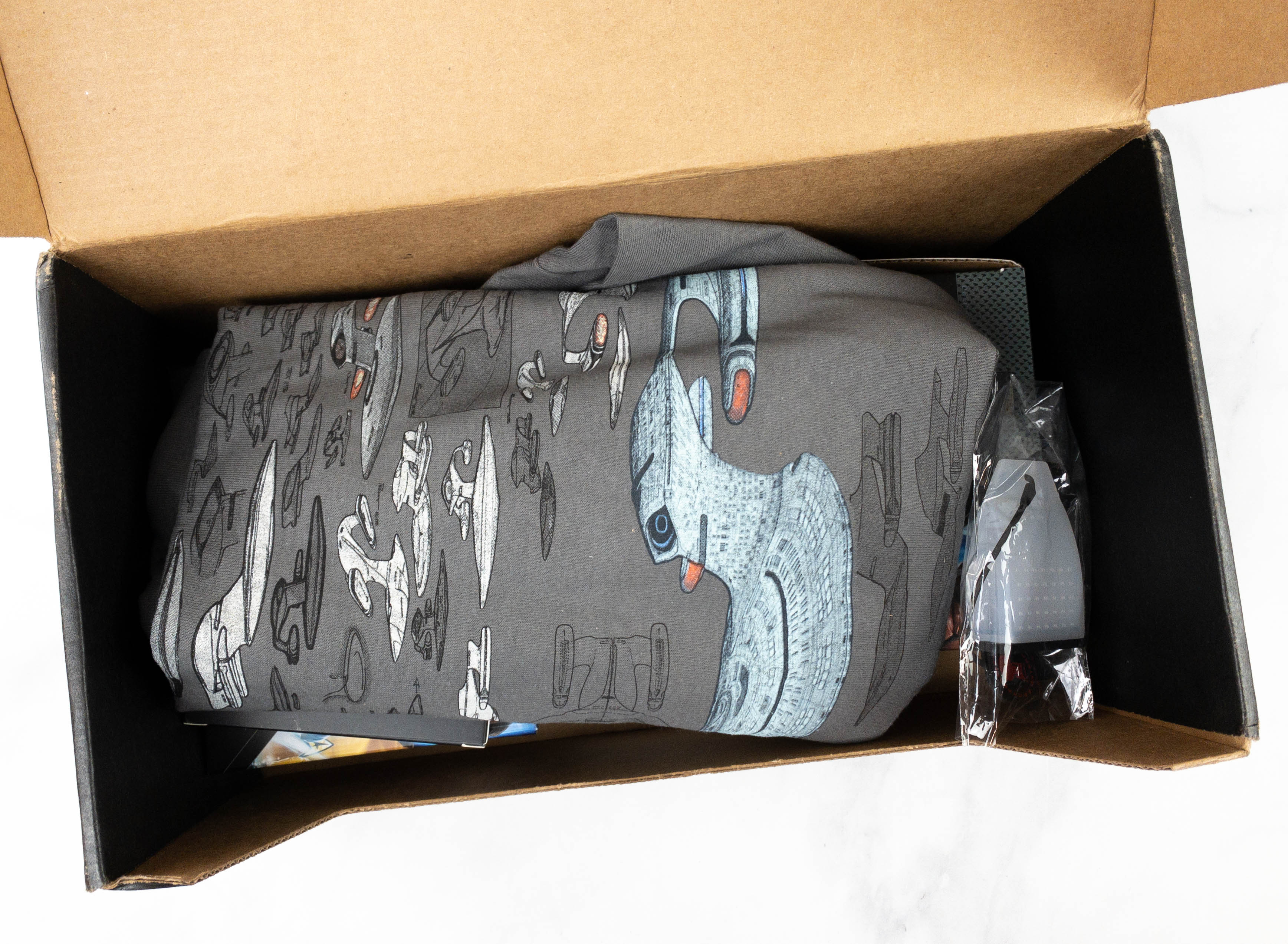 The theme for this month is STAR TREK.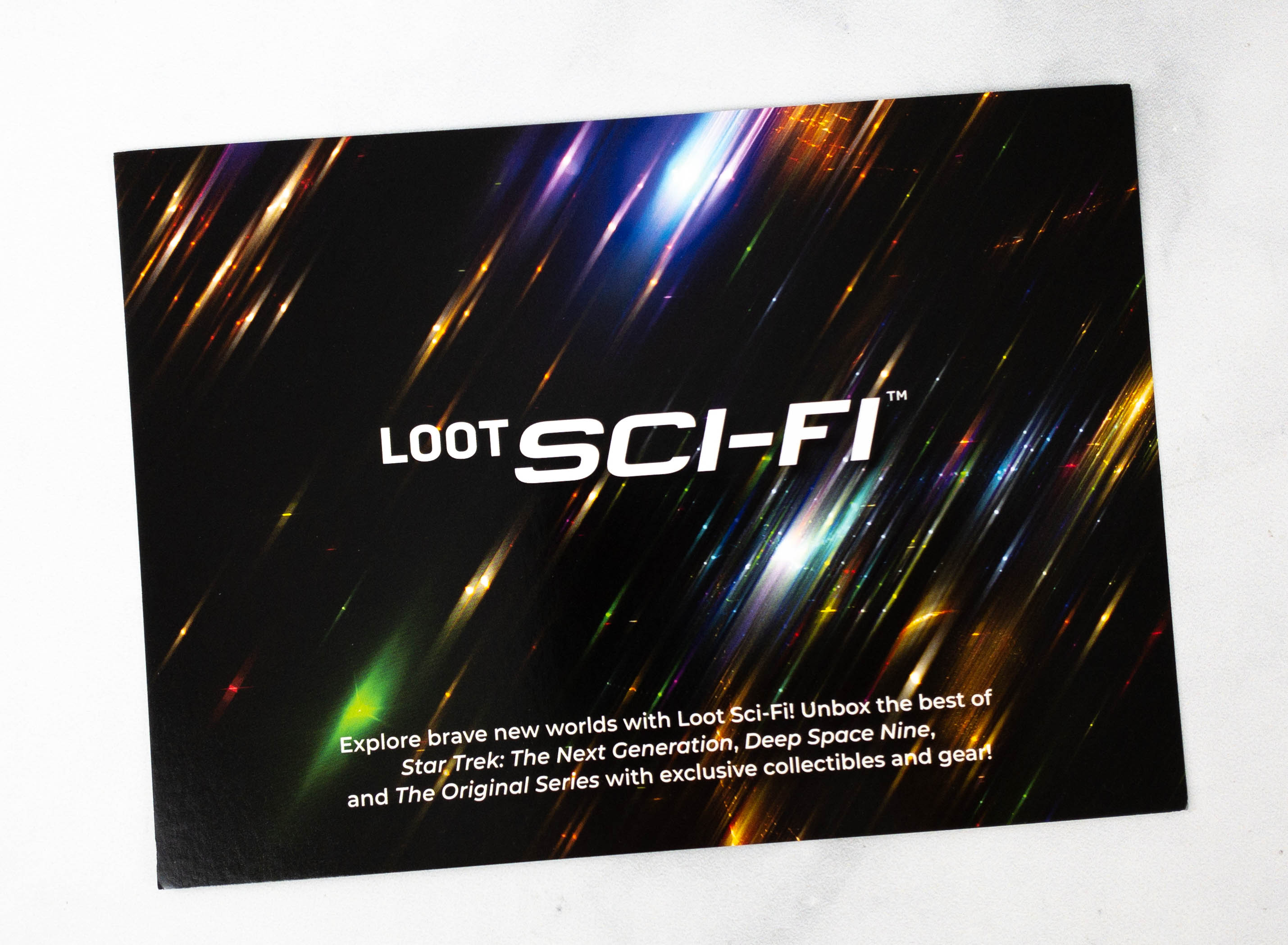 The box also includes an info card.
The flip side of the info card lists all the items included in this box, with photos.
Everything in my box!
Silicone Tea Infuser. It's a cool Star Trek themed tea infuser, made from silicone.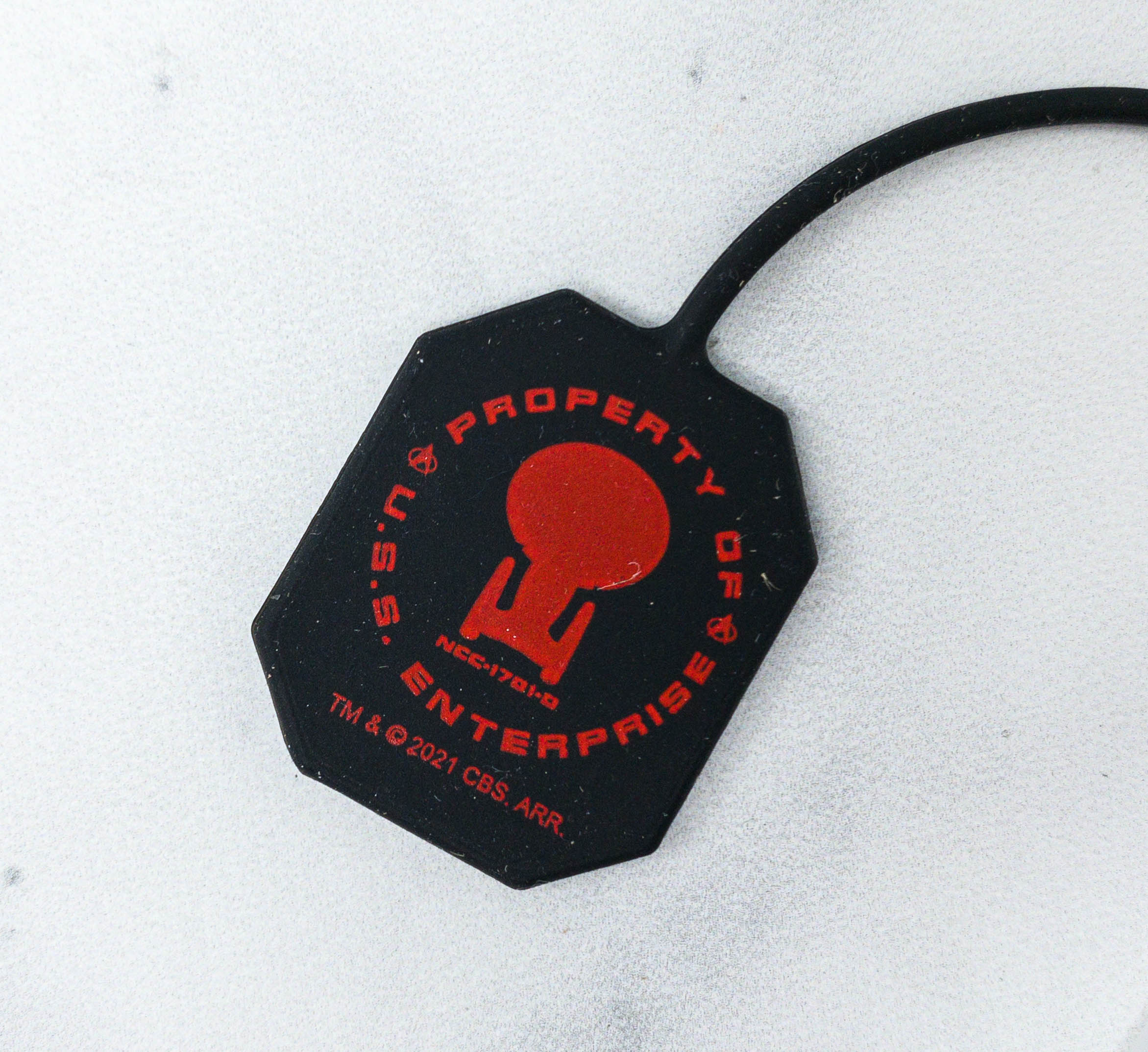 The other side of the handle features the logo of U.S.S. Enterprise, a starship in the Star Trek media franchise.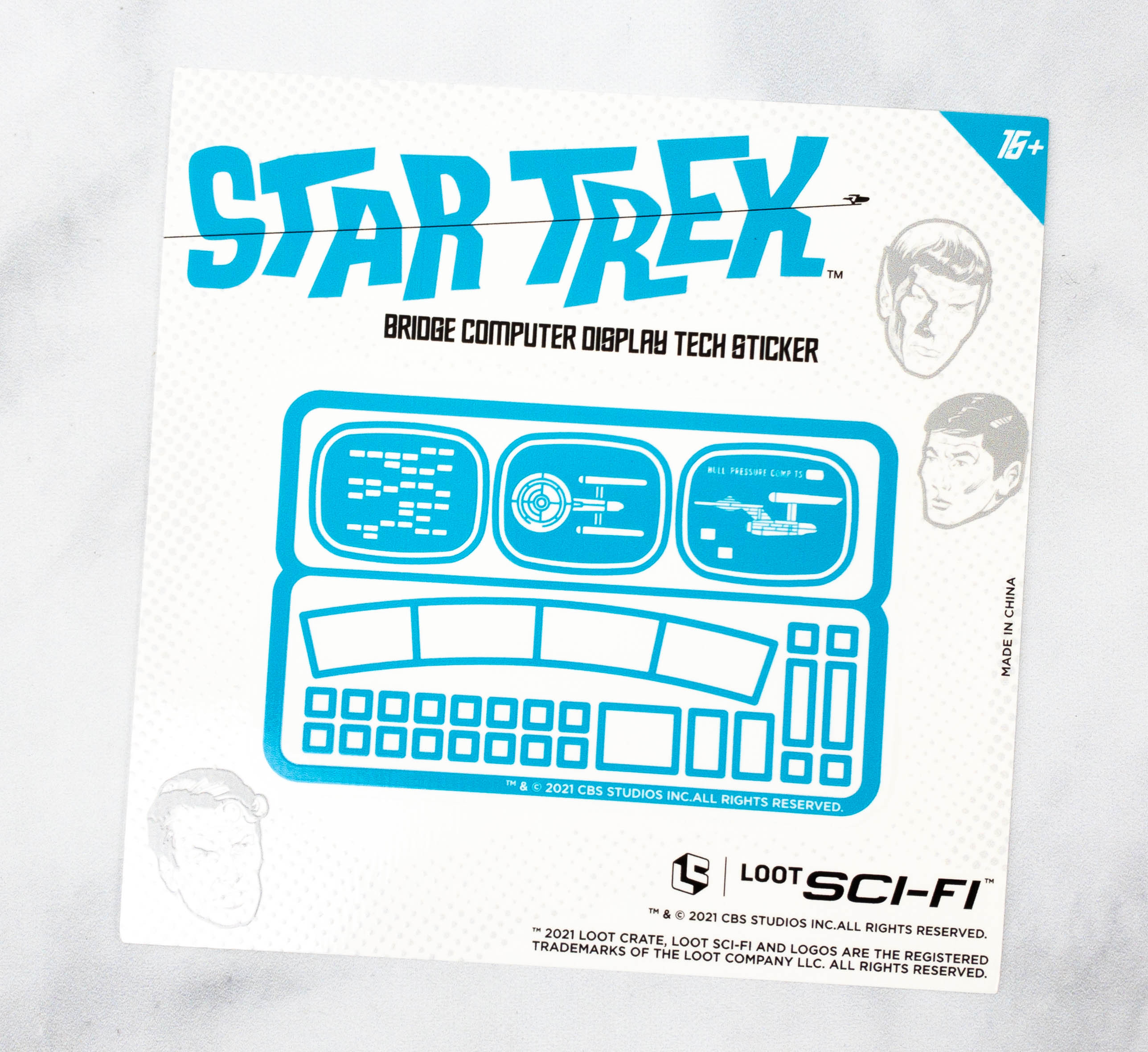 Ship Control Tech Sticker. Next up is a rare sticker with the ship control's design. You can attach it on a gadget, a notebook, or just about any flat surface you want to decorate!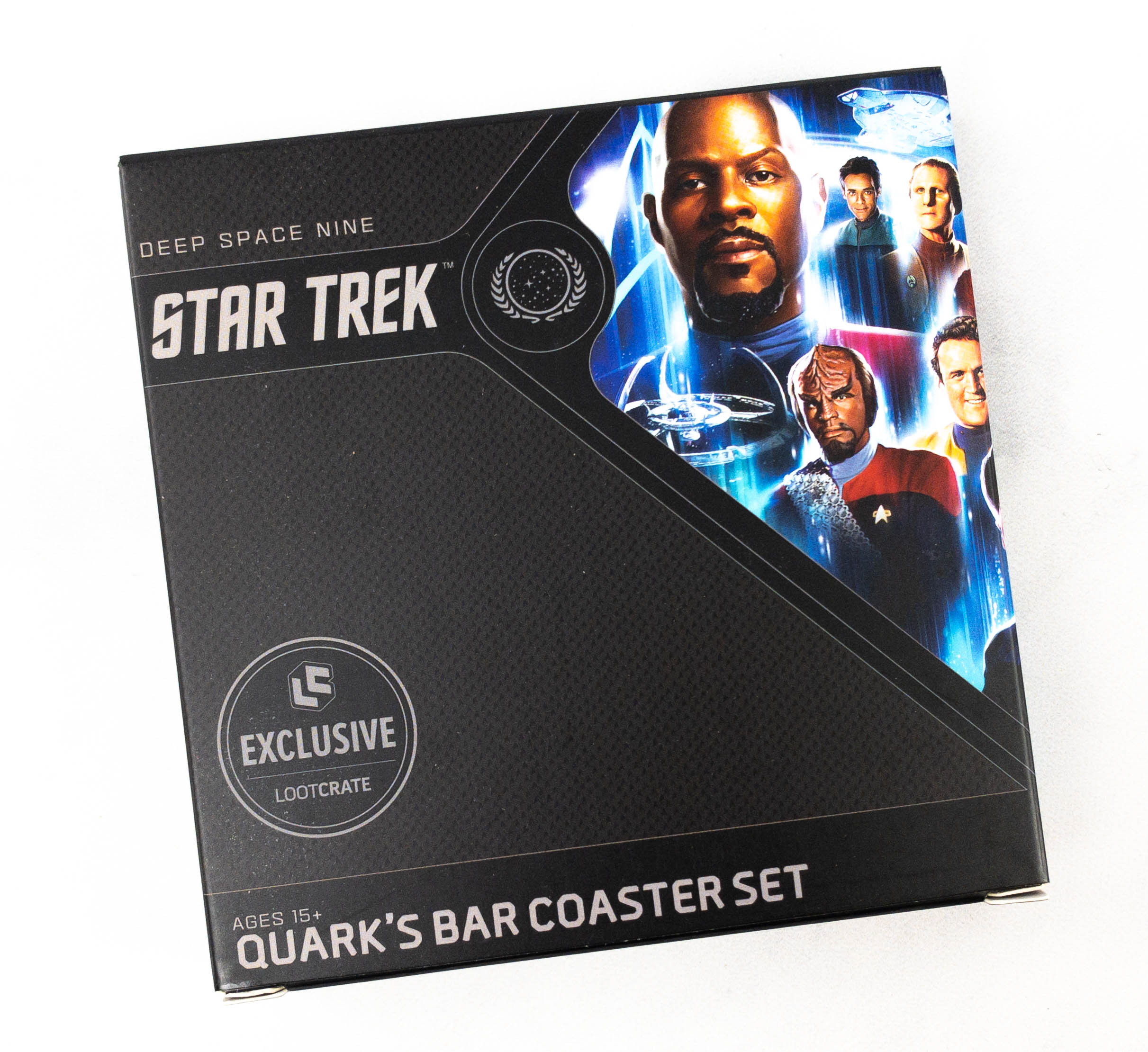 Deep Space Nine Quark's Bar Coaster Set. Here's a nice set of coasters inspired by Quark's Bar in Deep Space 9 and it's a Loot Crate exclusive!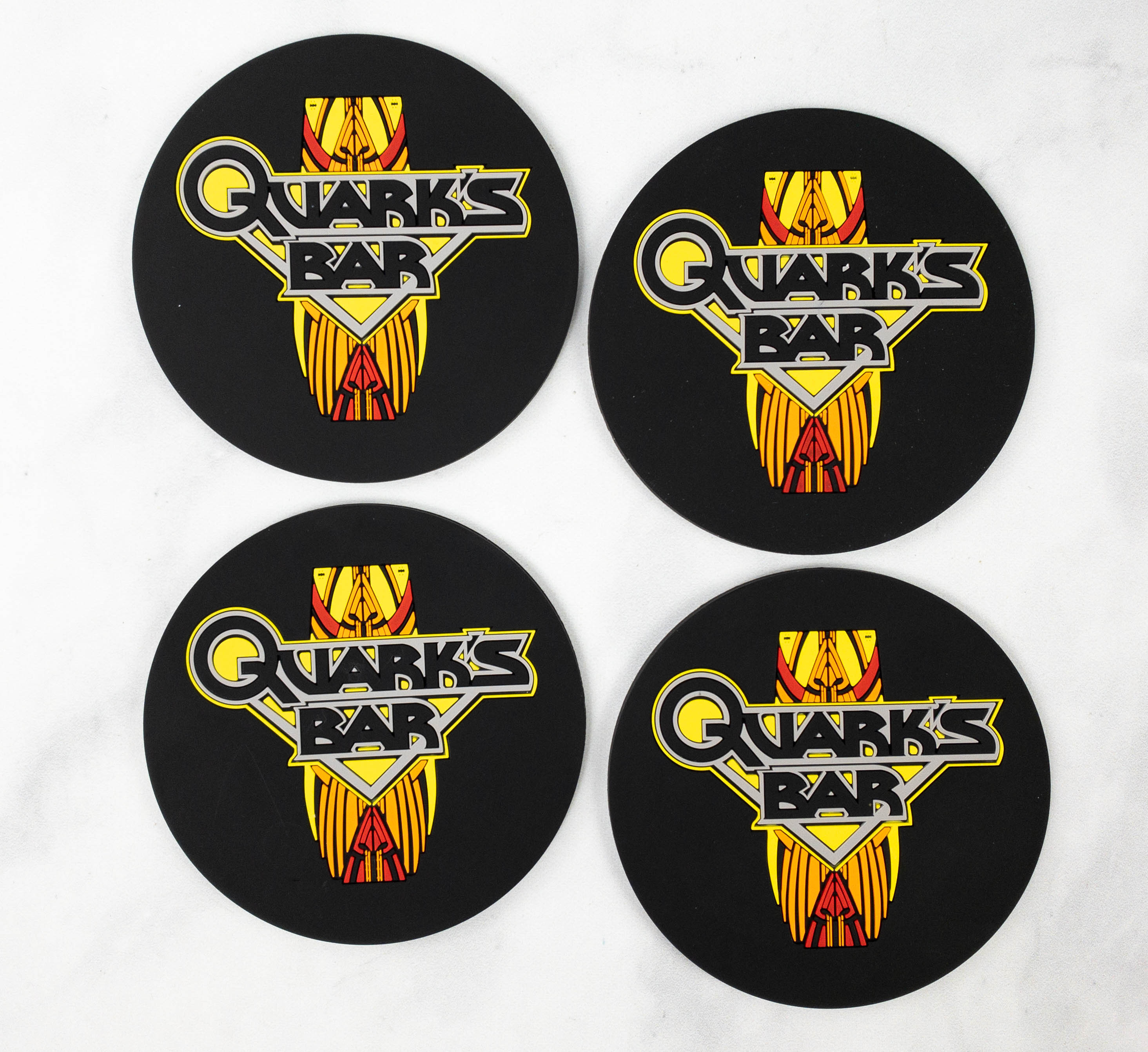 I received a total of 4 identical coasters made with rubber.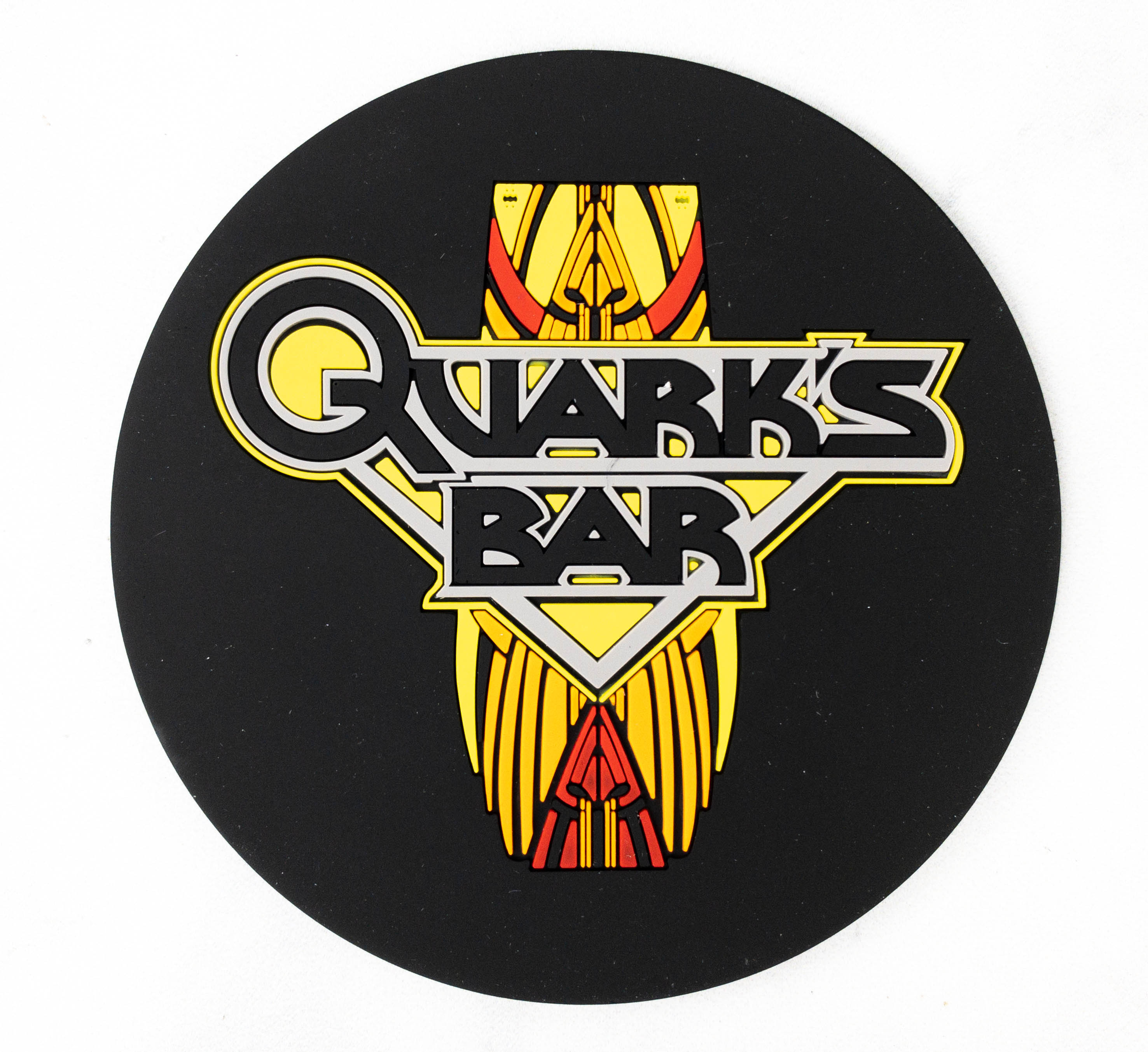 Each coaster features the Quark's Bar logo. It looks really nice, especially with those vibrant yellow and red colors against the black background.
The Enterprise 3D Blueprint. Another Loot Crate exclusive is this blueprint of the U.S.S. Enterprise. It came in its own box!
The box indicates that this item is an adult collectible and not a toy.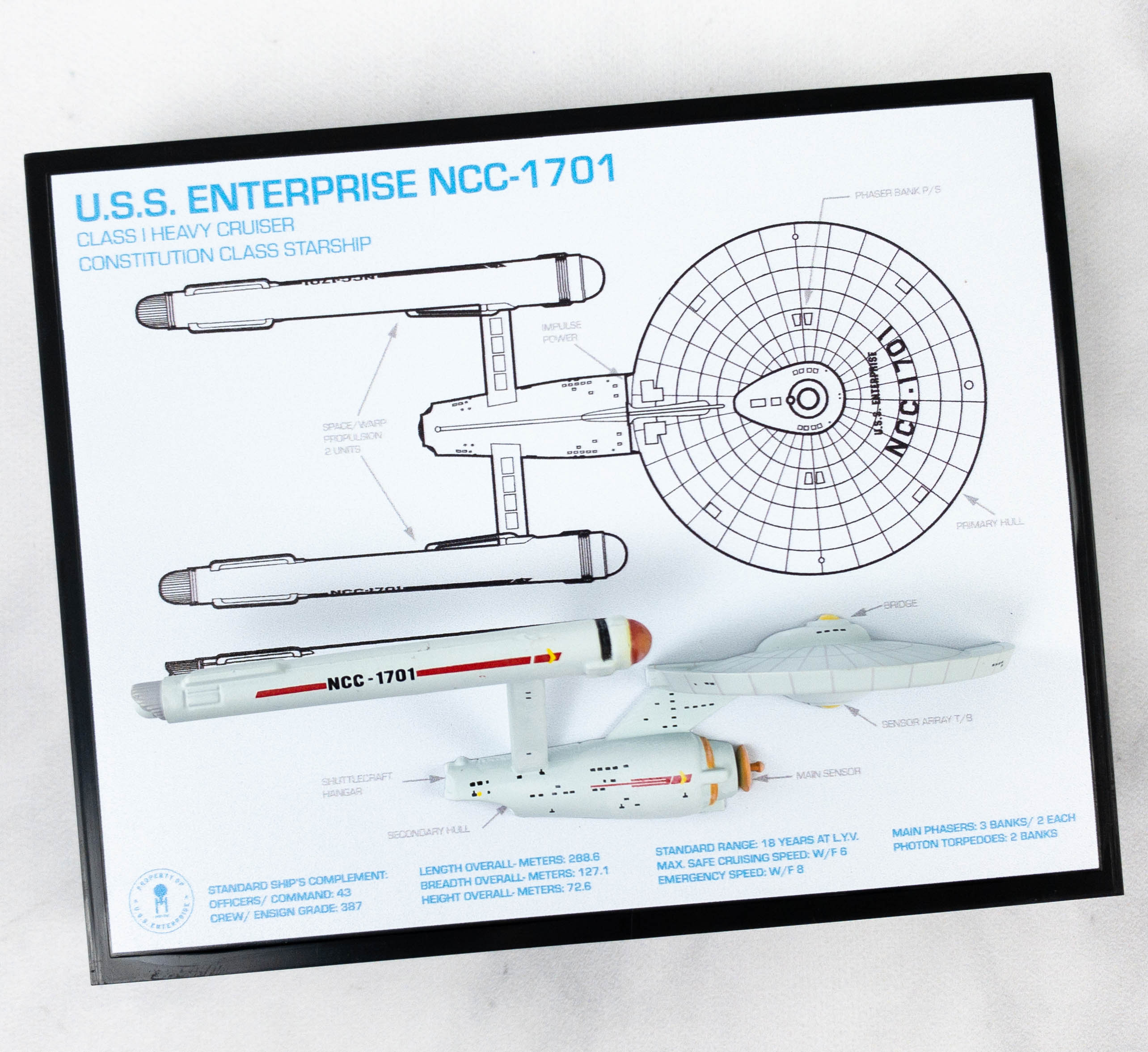 They perfectly captured the details of the spacecraft. The bottom part even lists details, including its size, standard range, and more.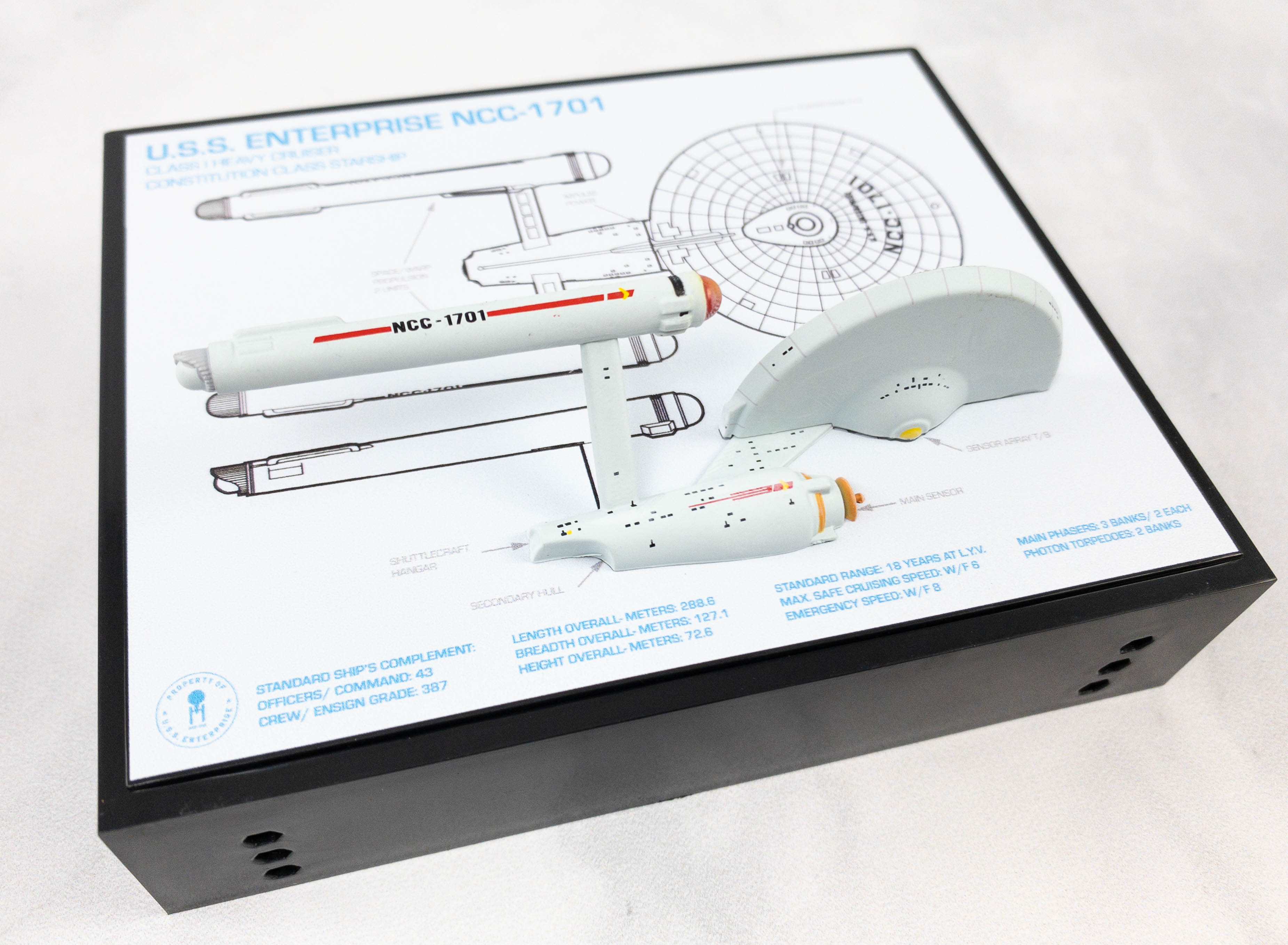 Yes, it's 3D, and that's why some parts of the blueprint are elevated! It looks cool and it really makes a perfect display item for any Star Trek fan.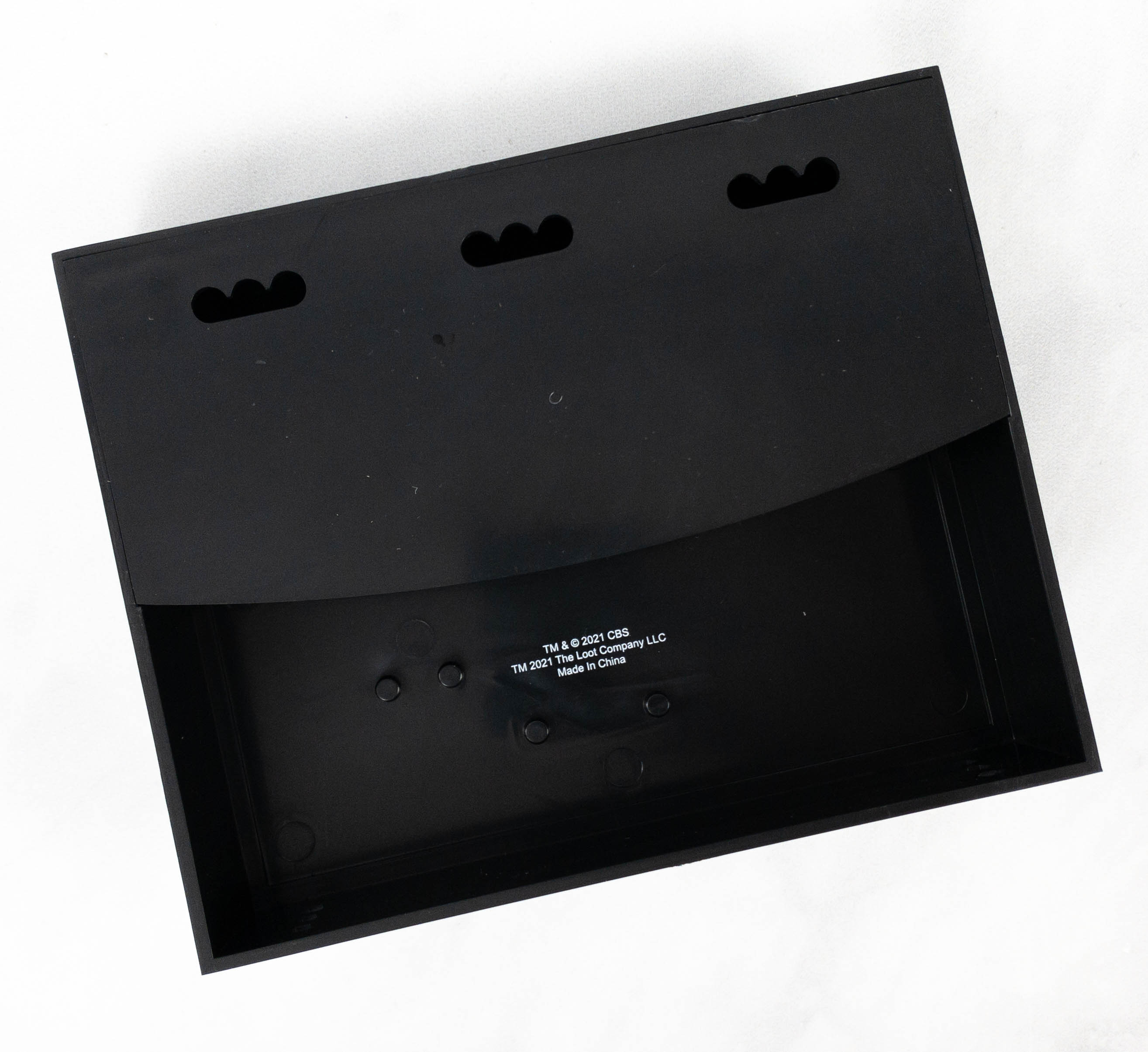 There are also provisions so you can easily hang it on your wall.
Deep Space Nine Collins Glass & Shot Glass. To complete the bar setup, they also included a glass and shot glass that matches the coasters.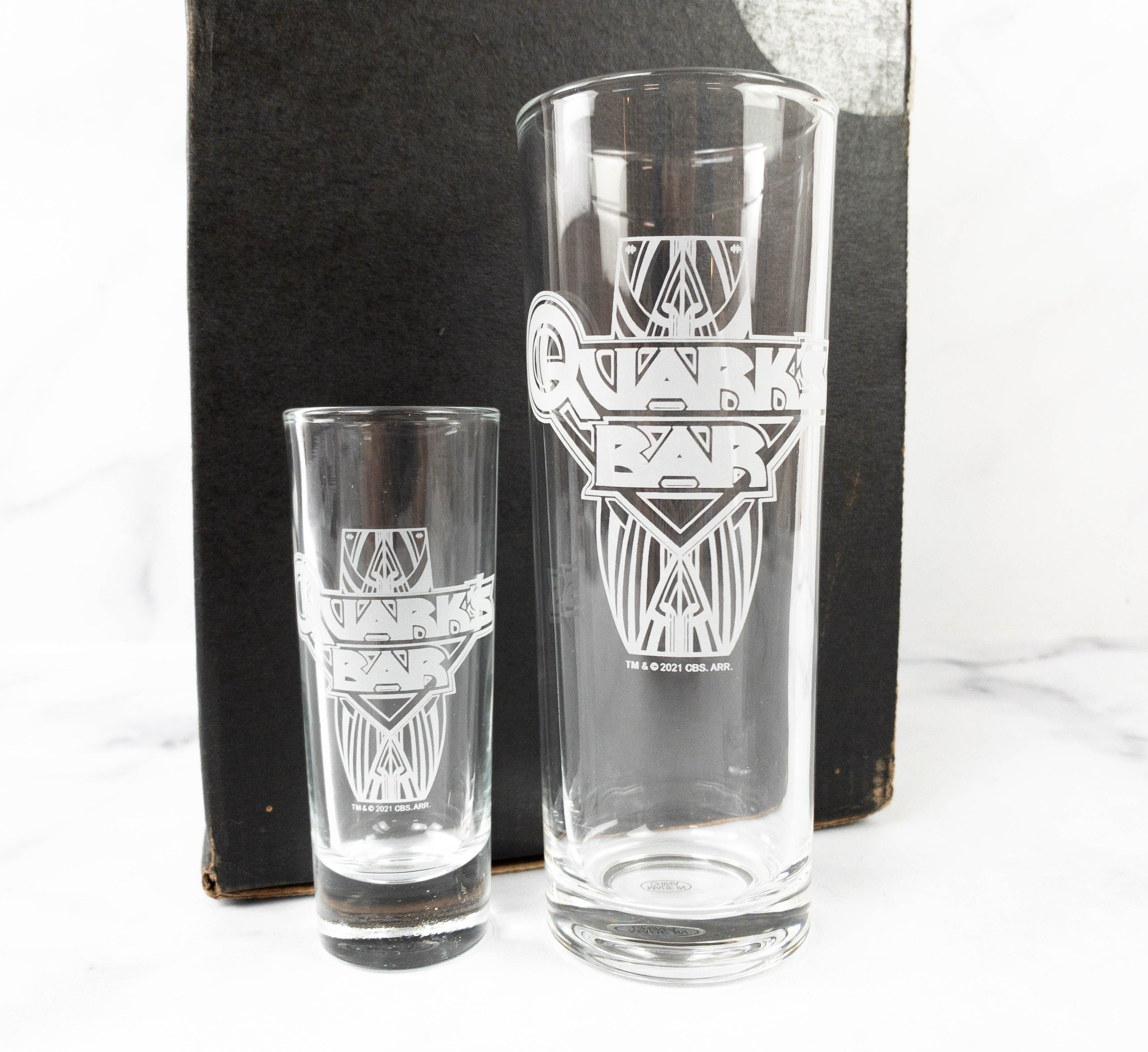 The clear glasses have the Quark's Bar logo printed on them! So cool!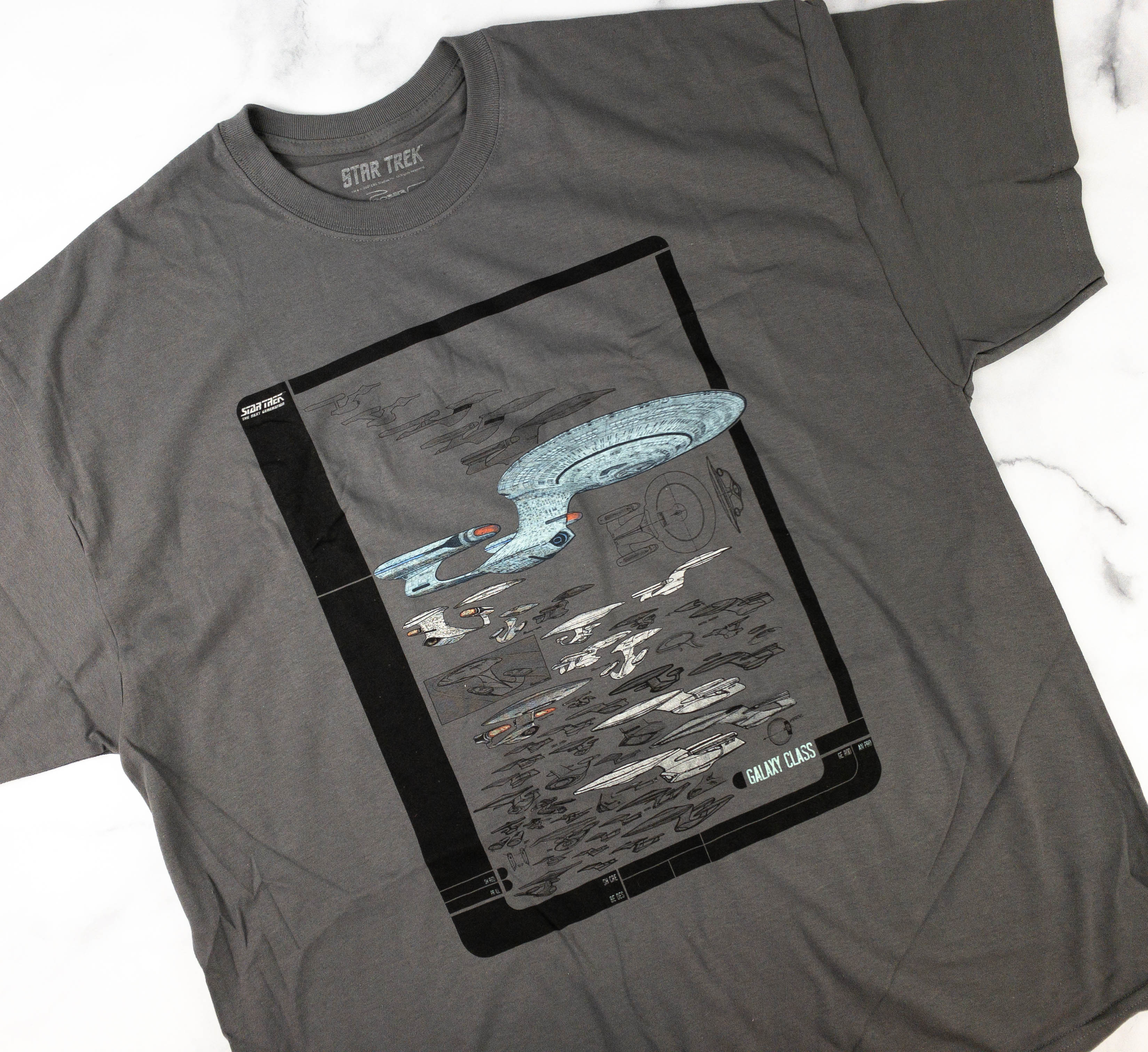 Star Trek: The Next Generation T-Shirt. This month's featured wearable is a Star Trek: Next Generation t-shirt in gray.
The print features the Galaxy Class, the largest star fleet vessel before the Sovereign Class.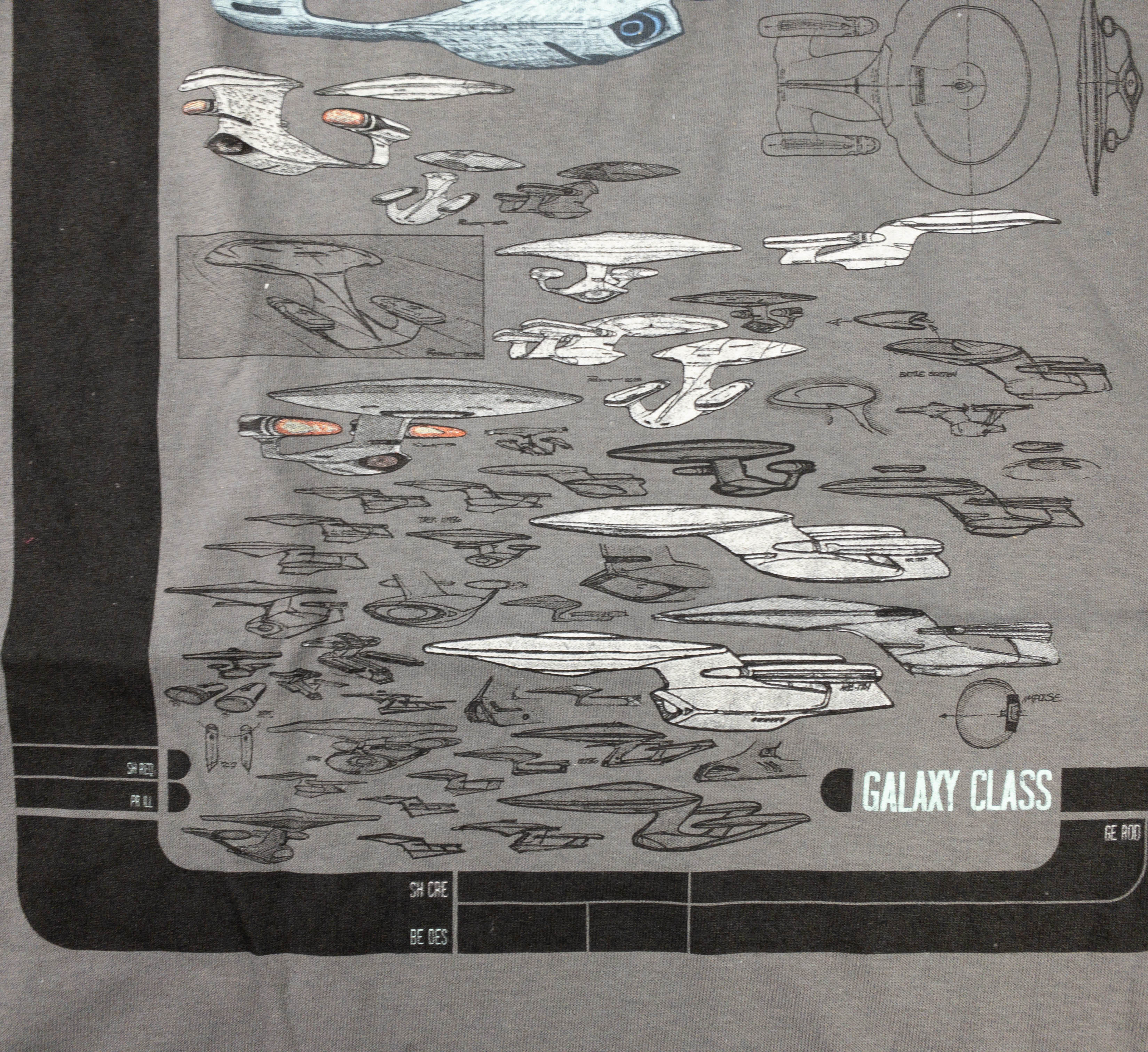 It shows all the spaceships from the fleet, and I love how well-detailed it is.
This quarter's Loot Sci-Fi is fun, especially because it's Star Trek themed! I liked all the merch, from the tea bag to the t-shirt, and I loved that more than one item is DS9! Also, most of them are exclusives, which are definitely worth adding to my collection. If I have to pick a favorite, it would be the glass and the shot glass set. They look great and I'd love to use them with the coasters for a Star Trek themed cocktail night at home. All in all, I enjoyed my box and I hope they keep coming up with fun themes for sci-fi fans!
What do you think of Loot Sci-Fi?