LiveGlam Brush Club (formerly MorpheMe) is a monthly makeup brush subscription that promises at least $30 worth of Morphe brushes each month for only $19.99. This is a great way to quickly build up your brush collection! You can sign up for a 1, 6, or 12-month subscription and all subscriptions automatically renew until you cancel.
DEAL: Get a free brush with any Brush Club subscription plan! Use this link to sign up and activate the deal – no coupon code required! You'll also save $10 on a 6-month plan or get a FREE month ($20 value) with an annual subscription!
Brush Club sends 3-7 brushes per month and they state that the total value will be at least $30.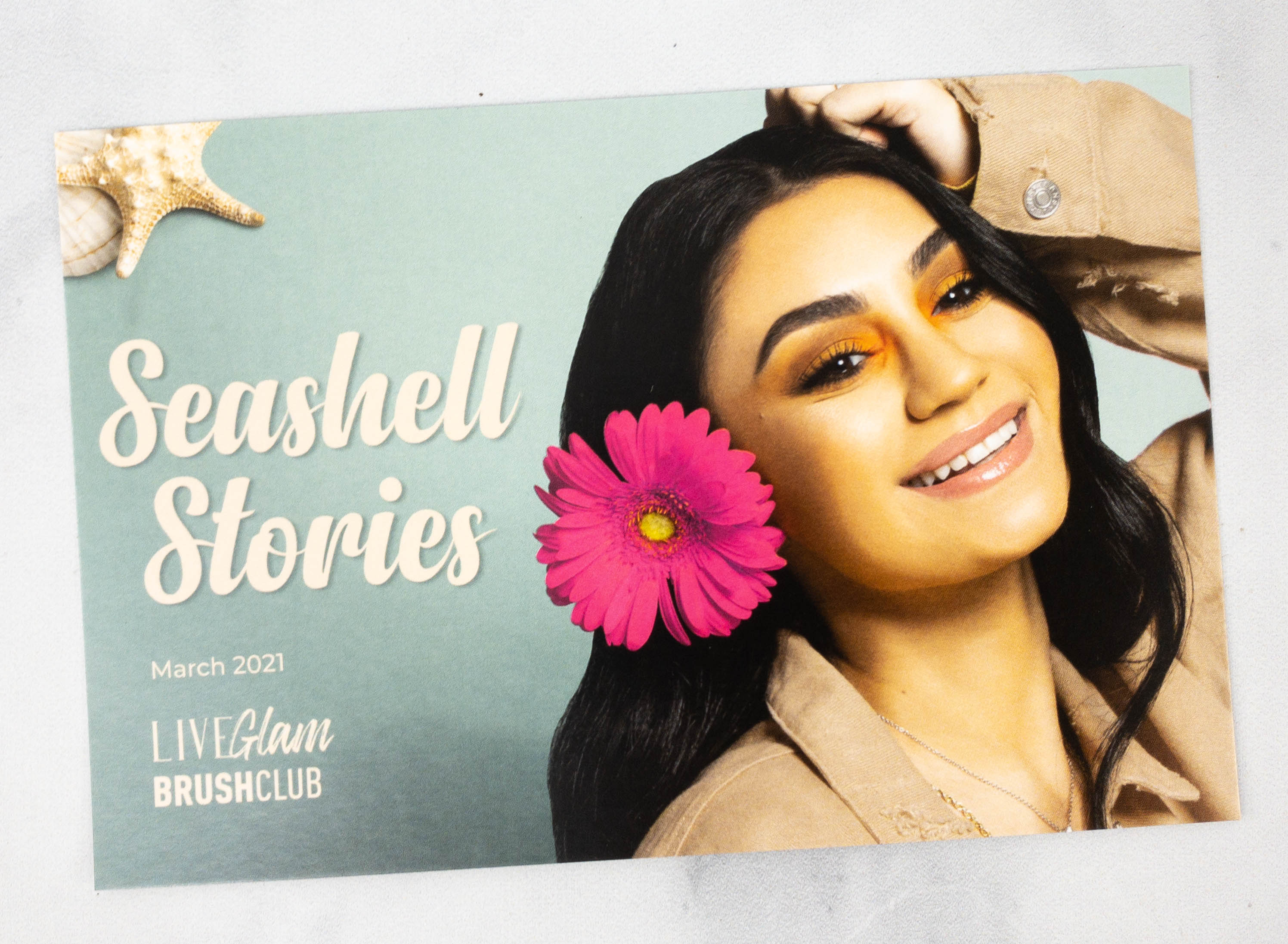 The package also comes with an information card. This month's theme is SEASHELL STORIES.
At the back, you will find a message from the LiveGlam team as well as the brushes included in this box and a short description for each.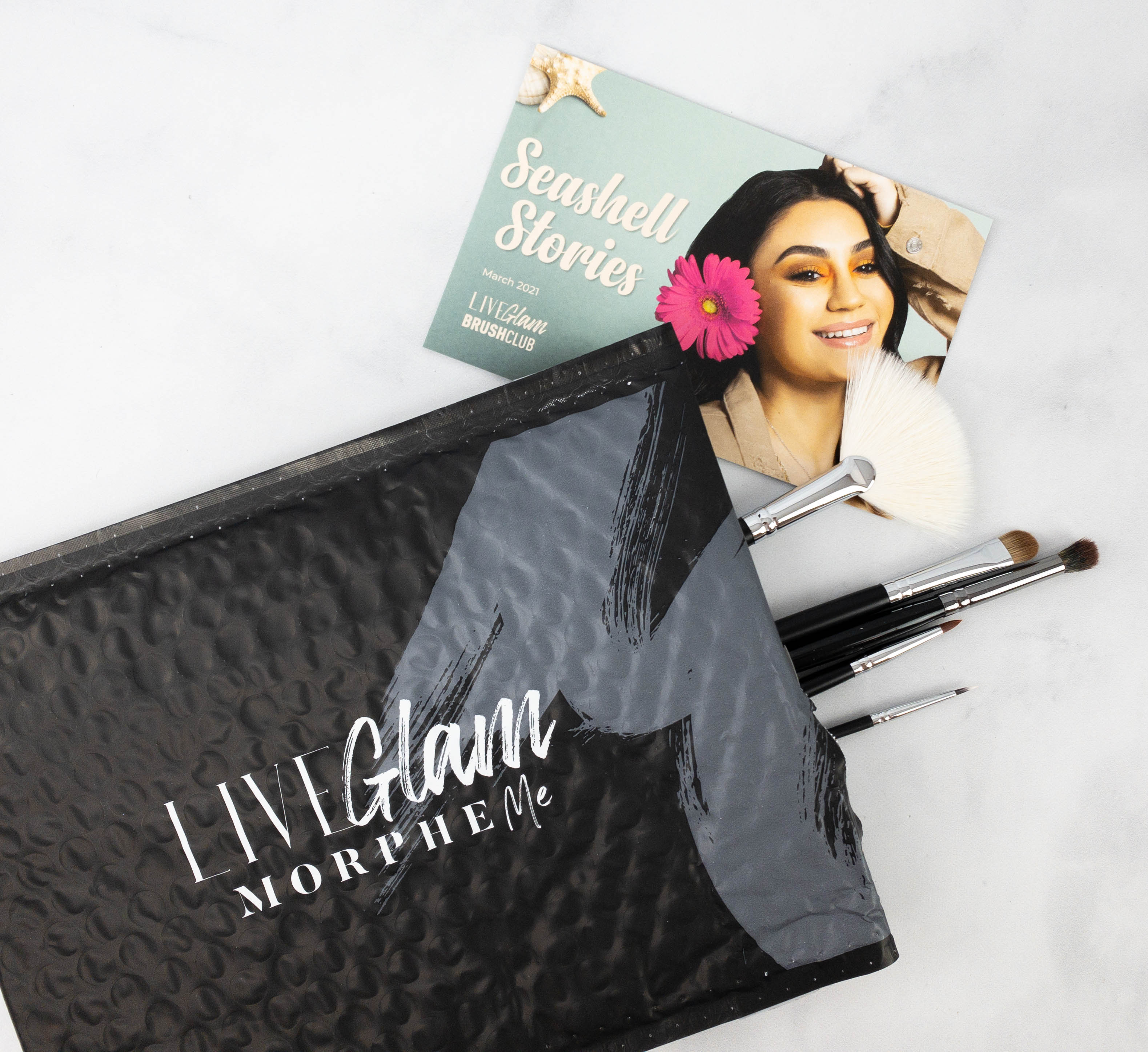 They all look so pretty and I'm excited to try them out!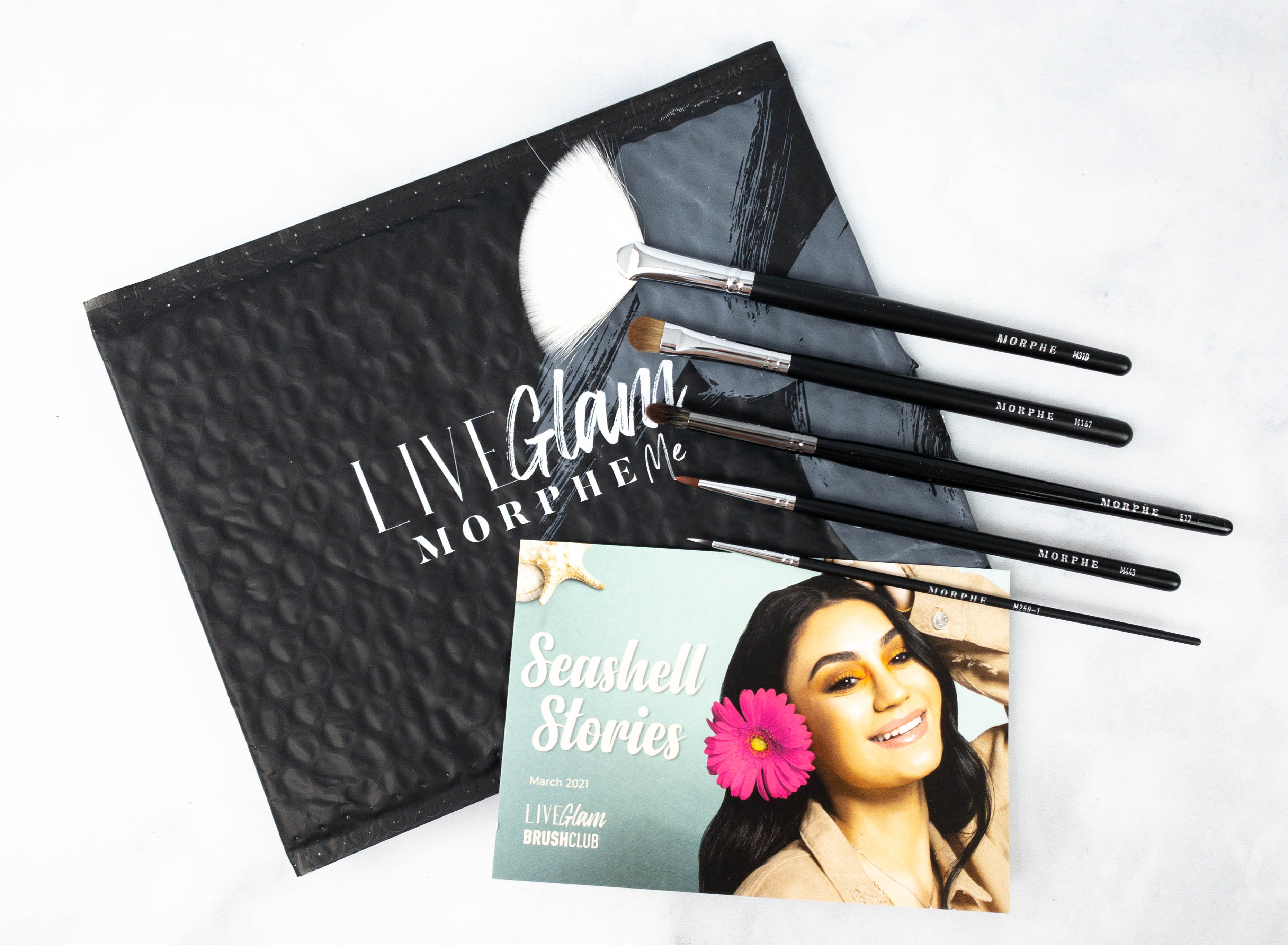 A full view of everything in the package!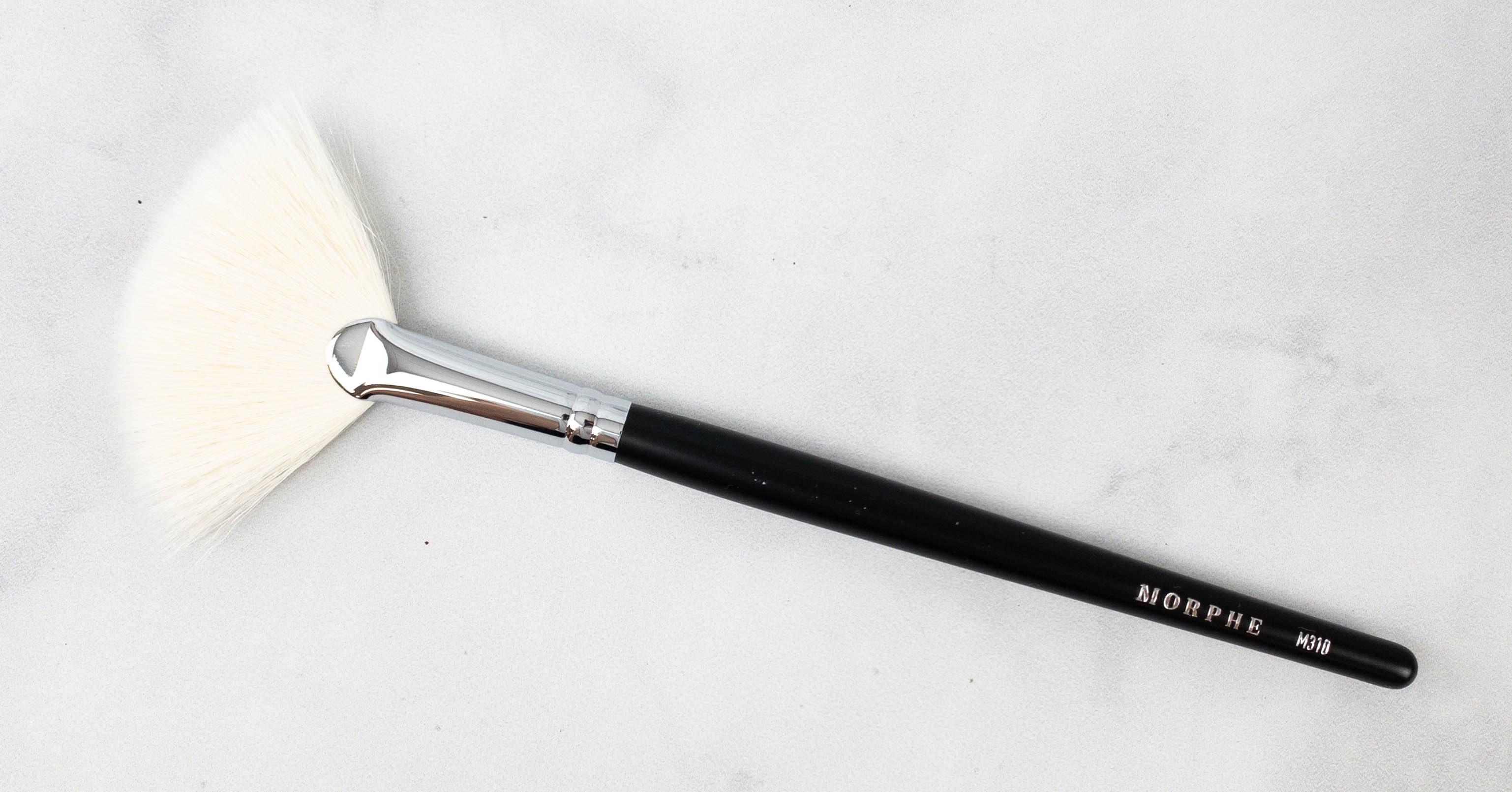 M310 Large Soft Fan. This soft brush is perfect for applying highlighter! It diffuses the product evenly and seamlessly without any effort.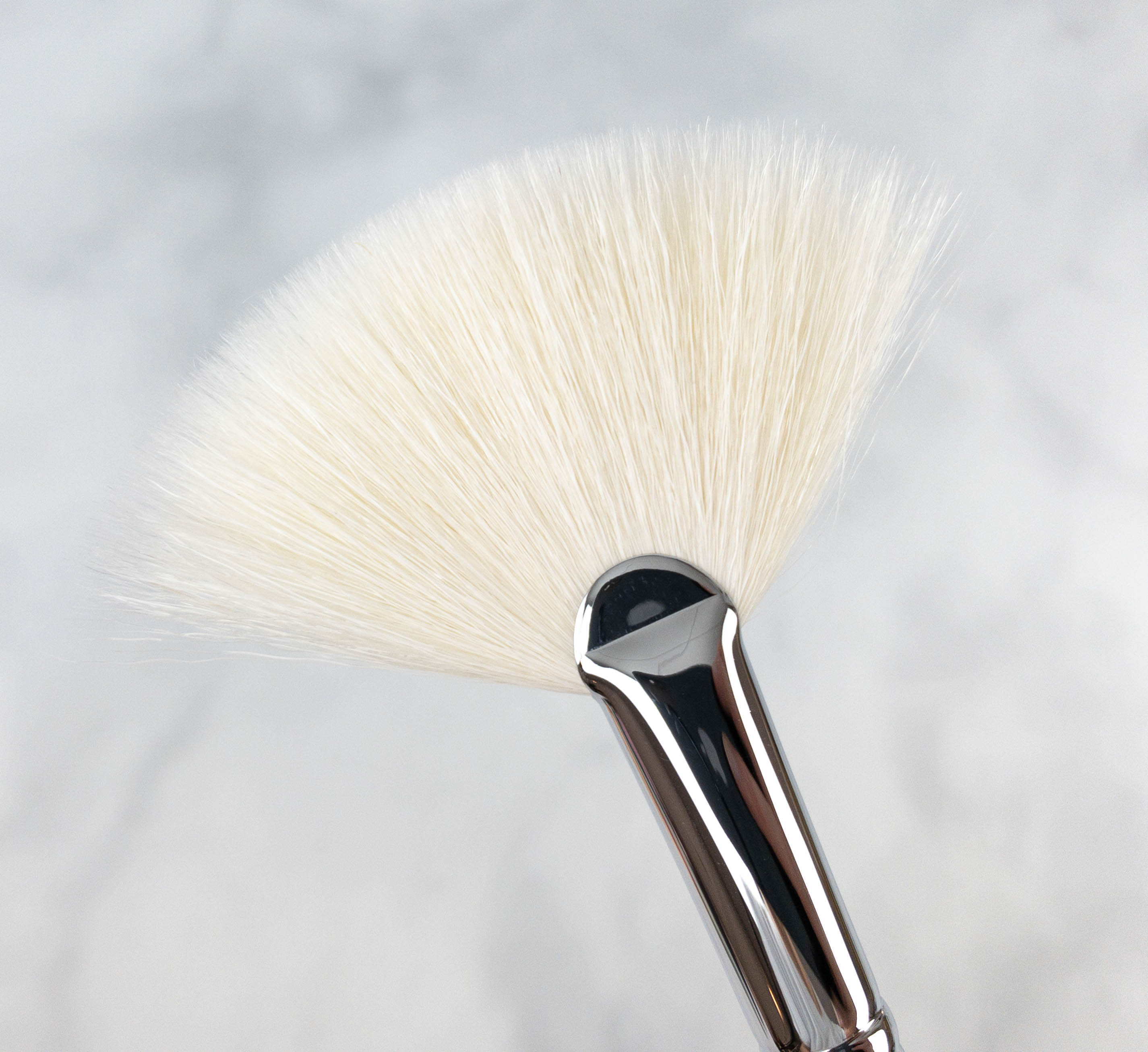 It's super light and I find that it's very versatile during application. Use it dry for that subtle glow or you can also spritz some water to get that blinding highlight for a more powerful look!
M167 Oval Shadow. For eyeshadow application, here's an oval brush that picks up a good amount of the product and has very minimal fall out during application!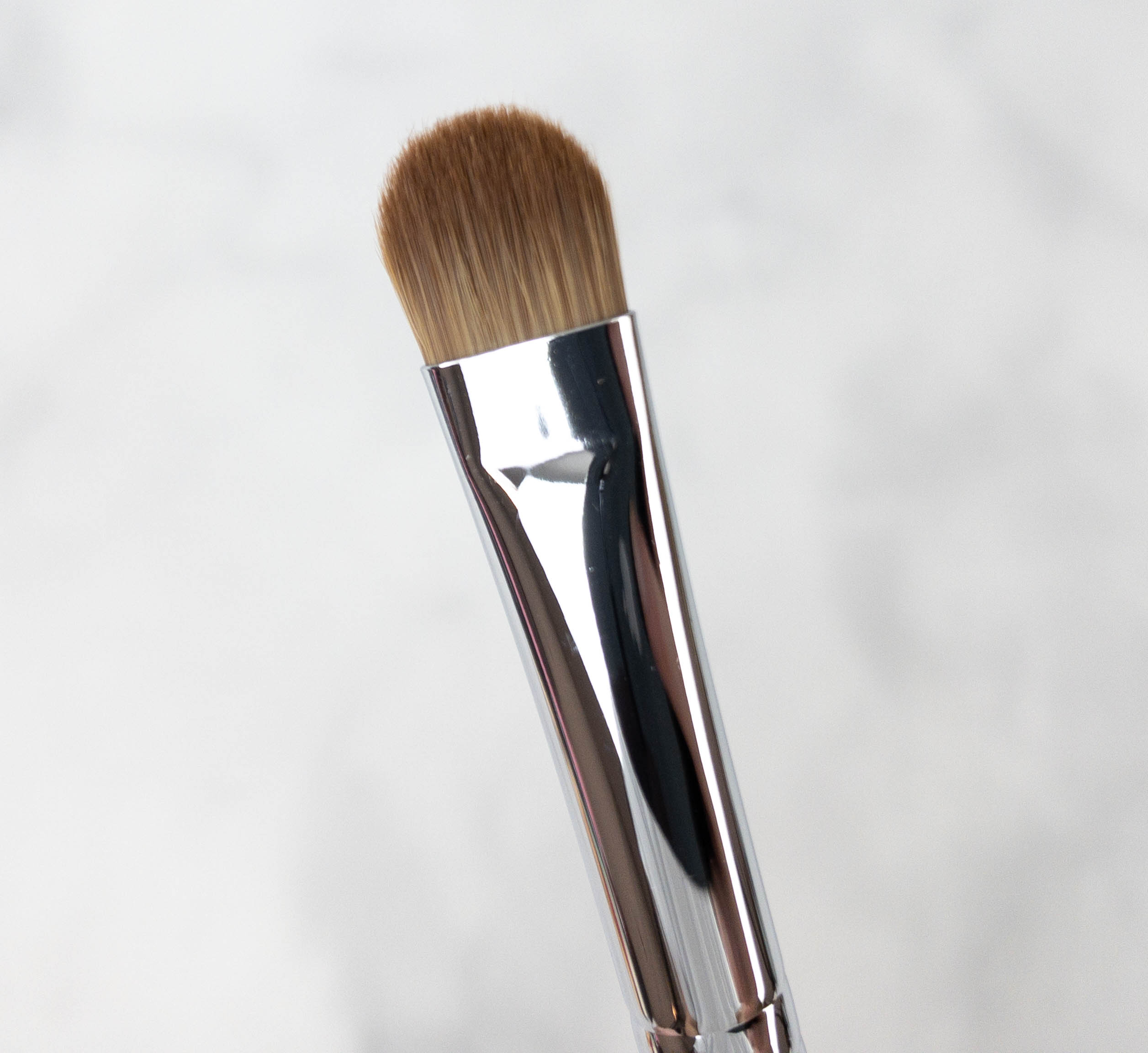 This is great for packing the pigment in as well as a bit of blending! I also love how soft and gentle it feels on the skin although it's made with synthetic fibers.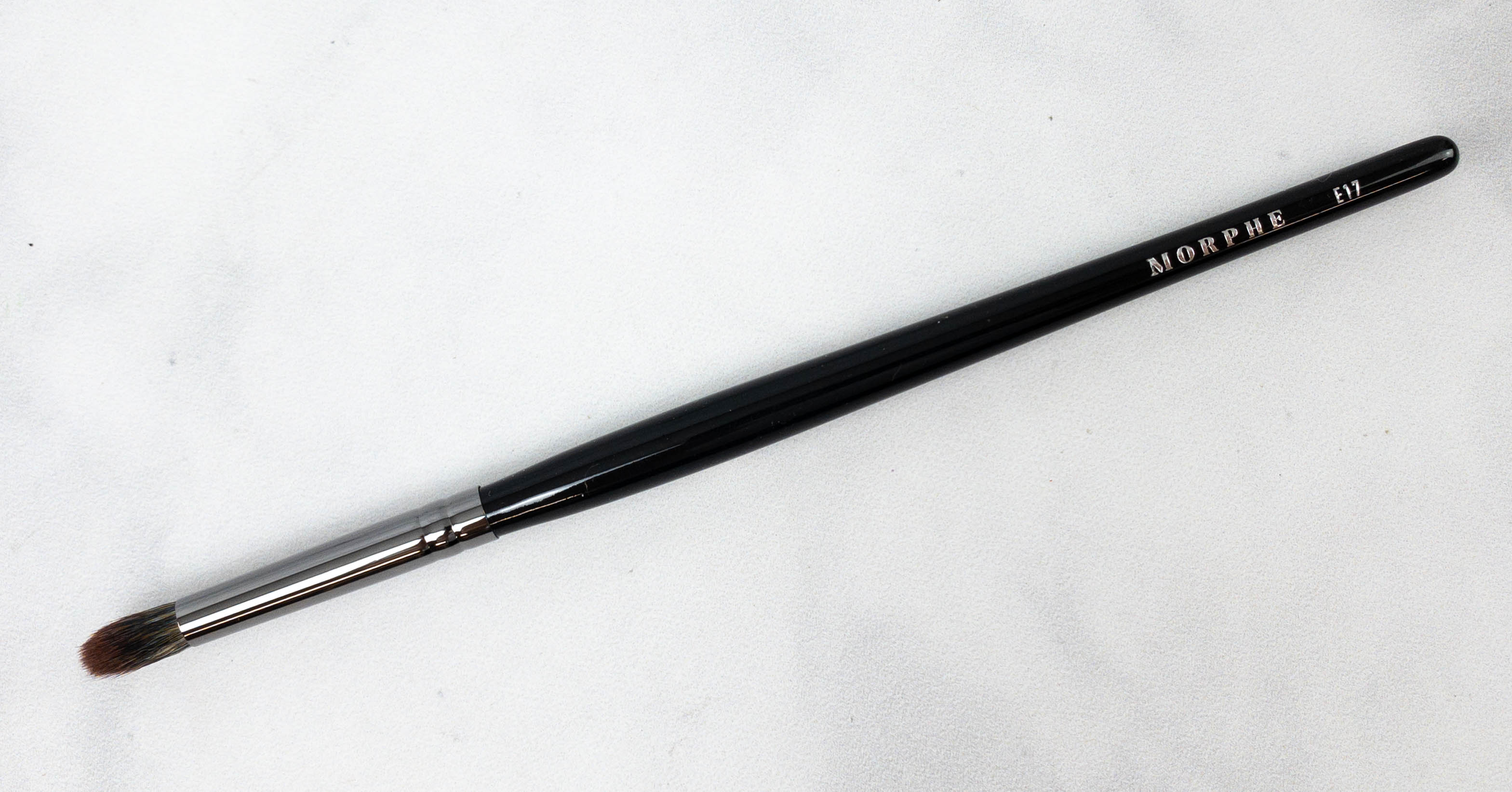 E17 Crease Precision Blender. Perfect for blending in the crease, this brush works like magic to give you a seamless look! It also works to help you apply pigment with better precision.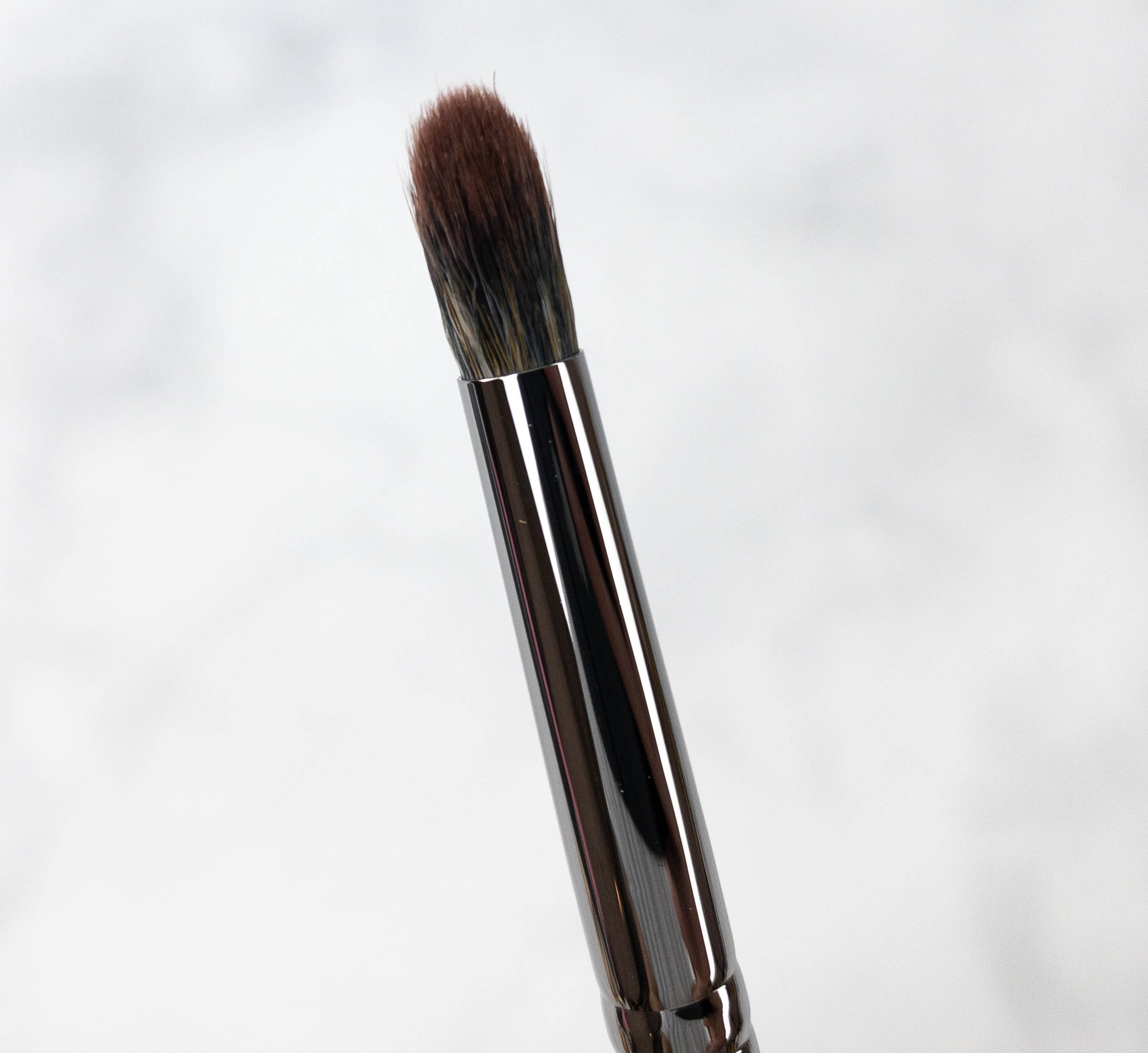 The tapered design makes blending so much easier and the shape of the brush works to get the product delivered right where you want it.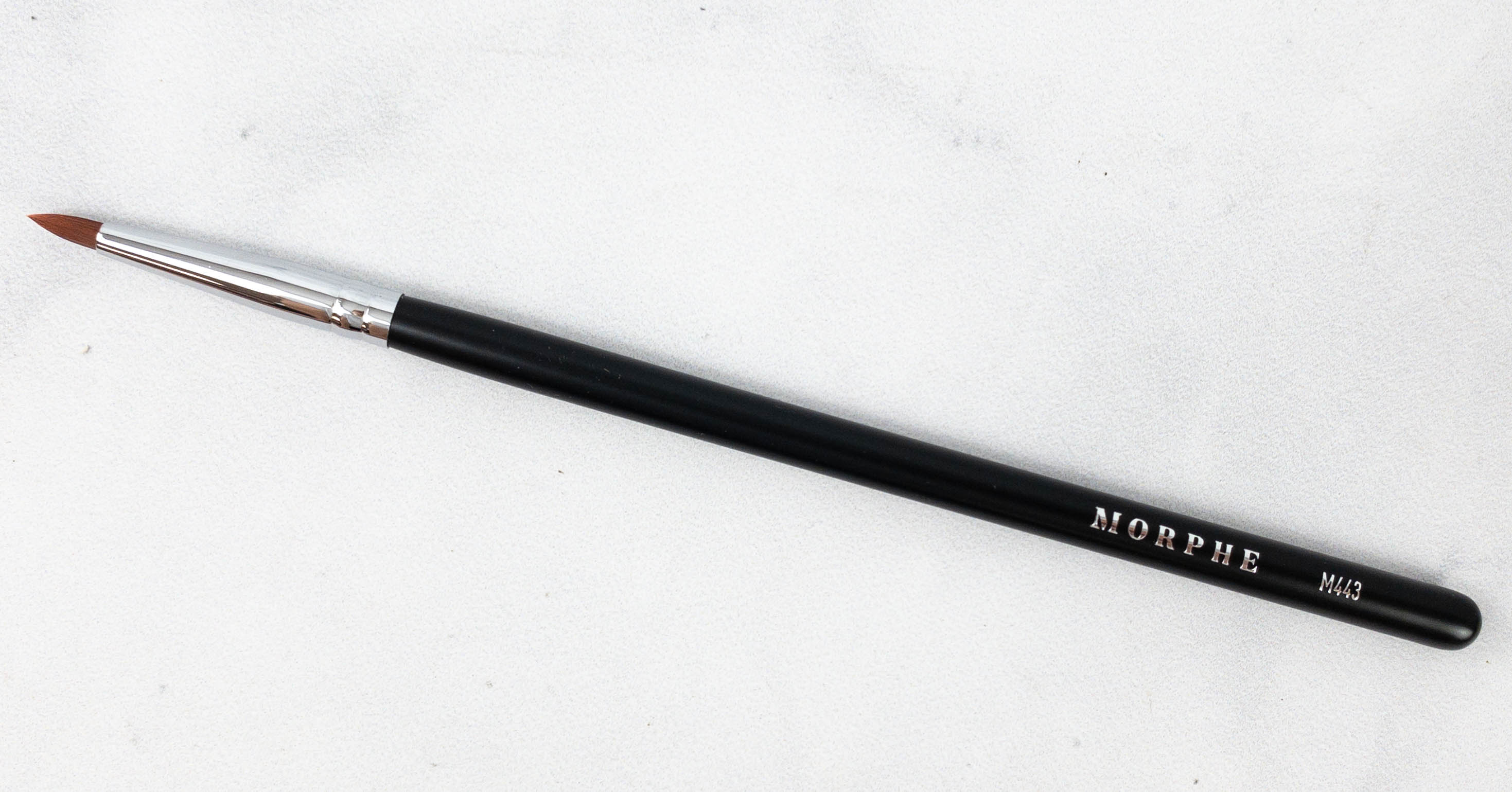 M443 Pointed Liner. Great whether for cream or liquid products, this pointer liner is perfect if you really want that sharp and defined cat eye!
The fine tip makes for a good lip liner as well!
M250-1 Detail Liner. This brush isn't something you would find in regular make-up kits but it works wonders for people who do make-up professionally.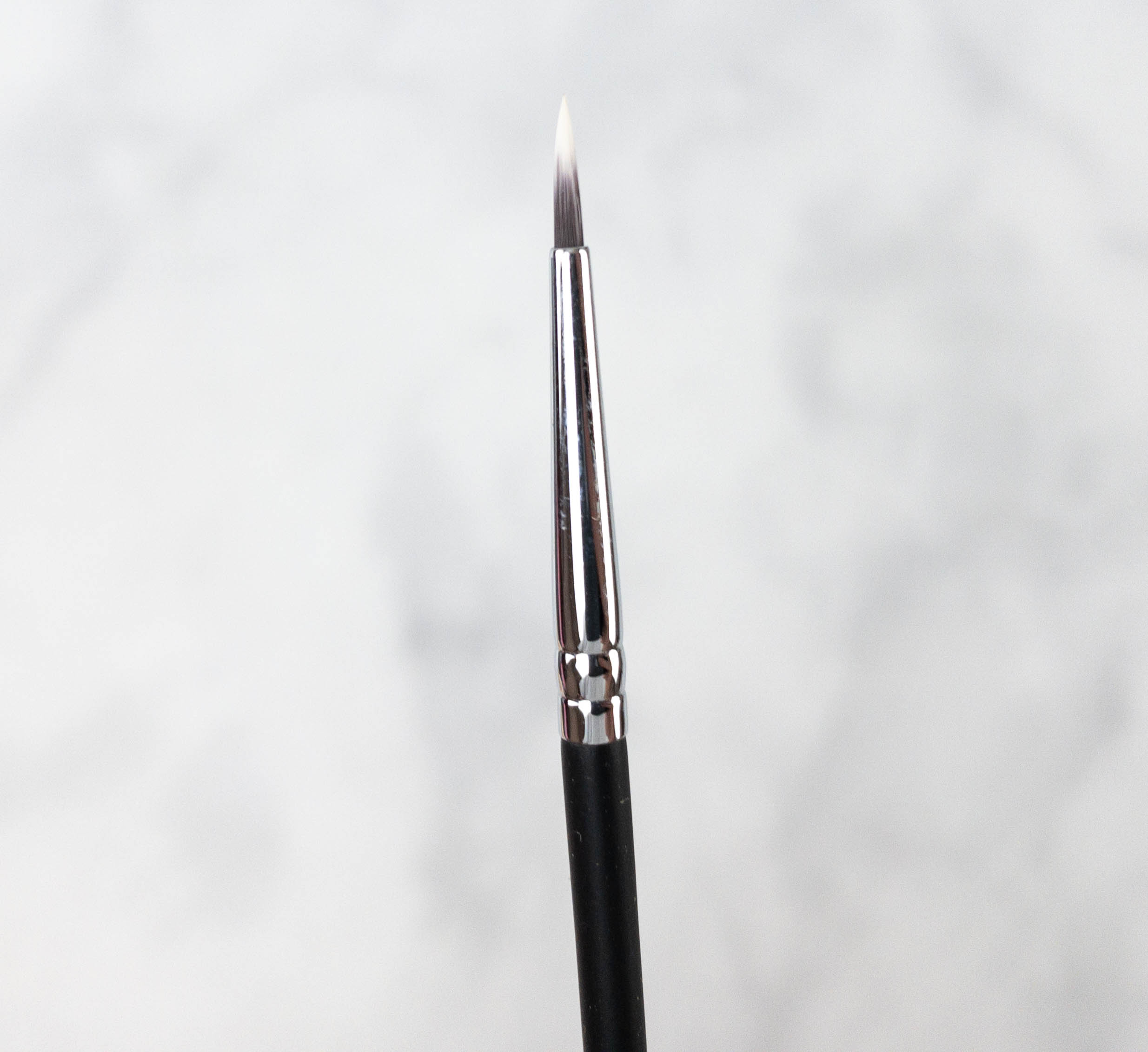 You can use this brush to create the perfect cut-crease or even other more detailed and defined eye looks. It works well with both cream and liquid products as well.
I received another good selection of brushes from Live Glam Brush Club! My favorite is the fan brush because it makes highlighting easier, plus it can also be used to sweep excess powders off the face. The rest of the brushes are also versatile and useful for my makeup needs. If you're looking to build your brush collection without breaking the bank, you might want to consider this makeup brush subscription!
What do you think of this month's Brush Club?