KetoKrate has released the full spoilers for their March 2021 KetoKrate!
DEAL: Get $10 off your first Krate! Use this link and use the coupon code HELLO100FF.
Each box includes:
BIG FORK BRANDS Original Craft Pork Stick
Piece-A-Pizza HILO LIFE
THE COOKIE DEPARTMENT Mint Condition
WEDOKETO Everything Crackers
ROSS CHOCOLATES Milk Chocolate Thins Flavored with Lemon and Coconut
KETO CRISP Almond Butter Bar
KETOLOGIC Keto Indulge Dark Chocolate Hazelnut
MUNK PACK Coconut Almond Dark Chocolate Bar
KETO WISE Chocolate Pecan Cluster Fat Bombs
IQ BAR Banana Nut
BUNKER HILL Brick Oven Pizza Cheese Crisps
SUPERSEEDZ Somewhat Spicy Pumpkin Seeds
JIMMY! Keto Macadamia Nut Bar OR Blueberry Nut Bar
See all our KetoKrate reviews to find out more about this subscription!
KetoKrate offers a subscription box for those who love keto snacks! Members receive 10+ full-sized keto snacks for just $39.99 a month, plus free shipping!
About KetoKrate: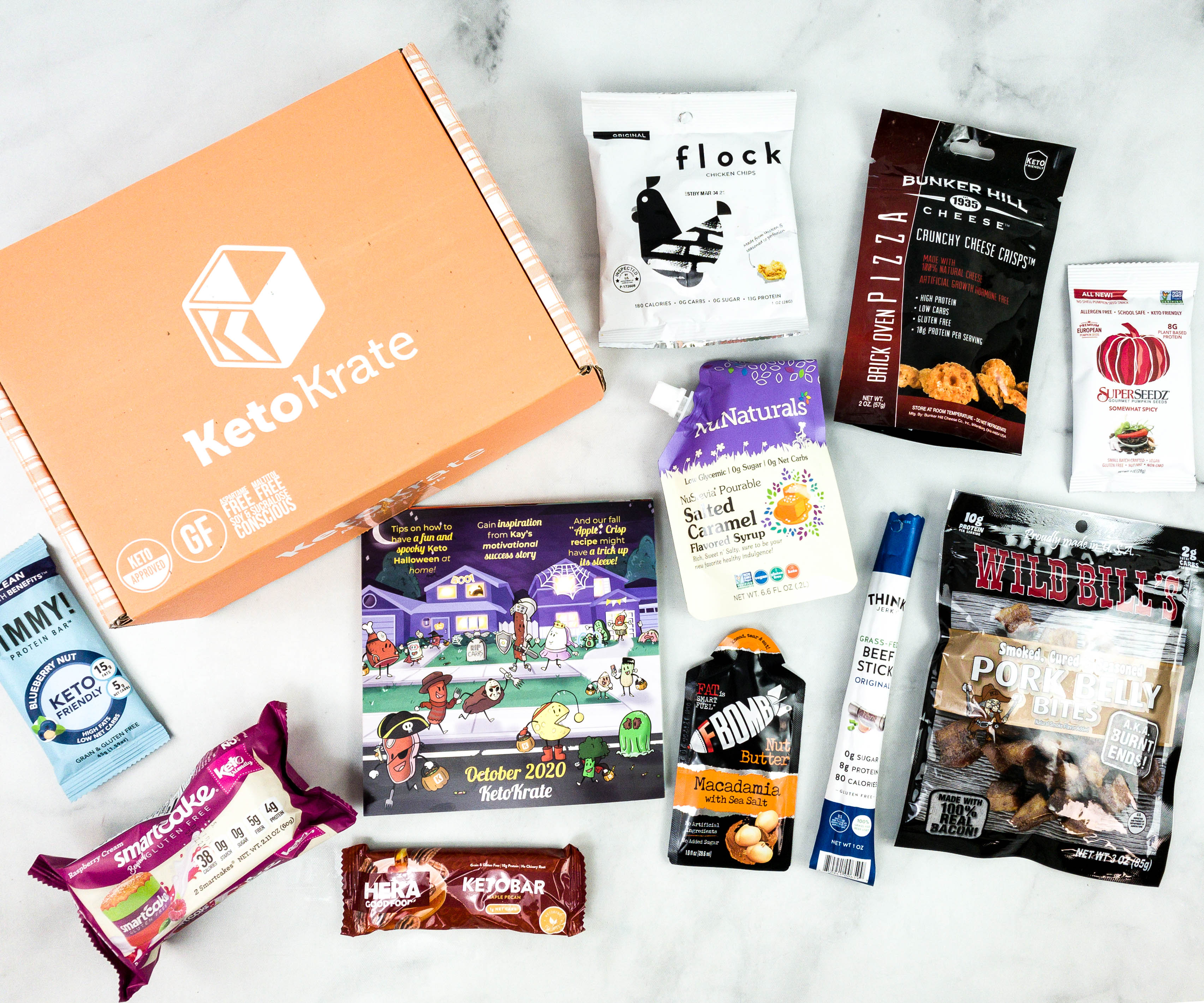 Get 10+ shelf stable snacks delivered monthly
Ready to go snacks to keep your pantry stocked
All snacks less than 5g net carbs per serving
$20+ coupon savings in each Krate
VIP access to our member's only KetoShop™
Free US shipping
Cancel anytime w/ no fees or commitments
What do you think of the KetoKrate?