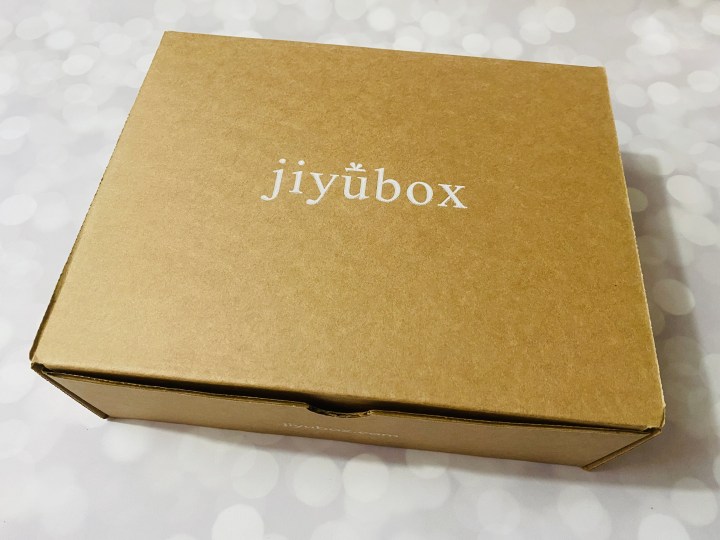 jiyūbox is an exciting Canadian subscription box focusing on natural beauty, self-care, jiyūbox is based in Vancouver (I loooove a local box!) and they feature skincare brands that line up with their mission statement of providing natural, effective, safe skincare and beauty products. Everything included is cruelty-free! The box ships quarterly and in addition to the recurring subscription model they also do one-time personalized boxes to gift.
DEAL: Get 10% off your first box! Use the coupon code HELLOBOX10.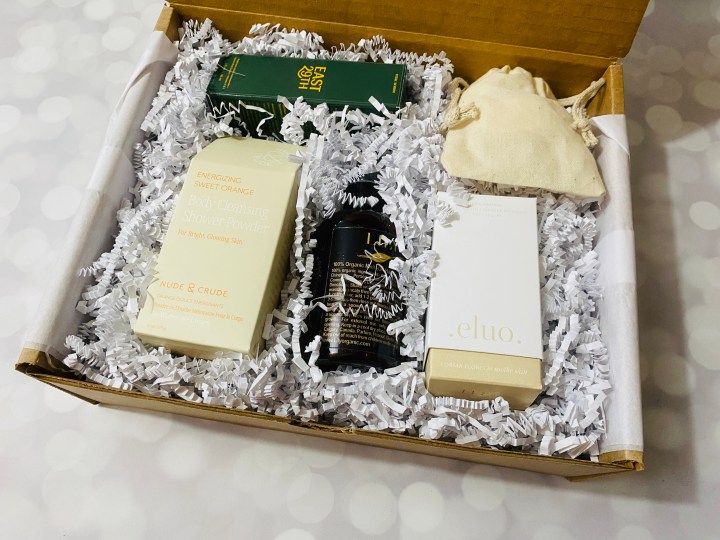 The Winter box includes five fullsize items!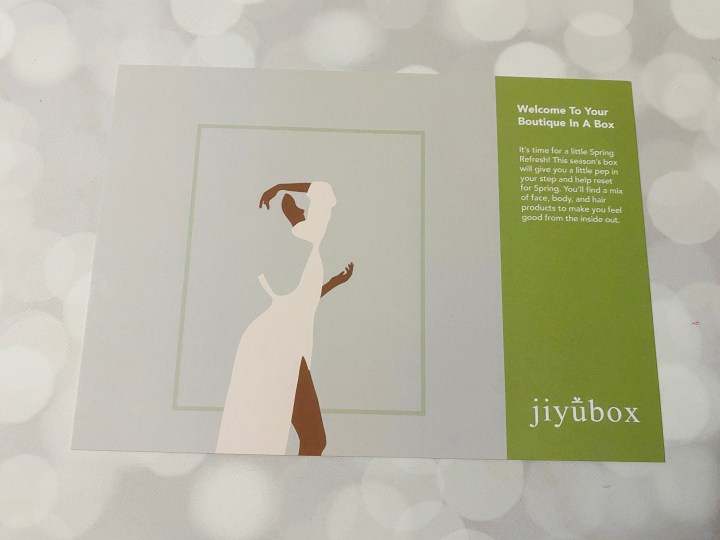 The information card always has the most gorgeous designs!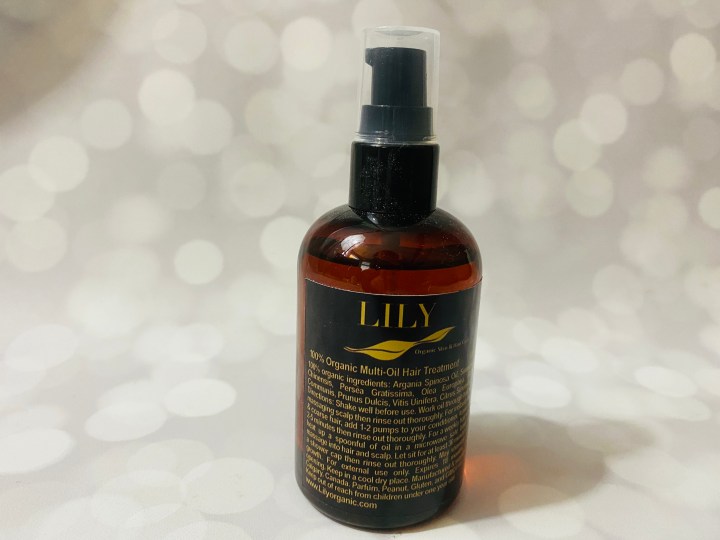 Multi-Oil Hair Treatment ($20 USD) — A blend of nourishing oils including argan, jojoba, avocado, olive, and more make a hair treatment you can use a variety of ways. Warm it up for a comforting deep treatment, include in your weekly hair mask or conditioner, or massage into your scalp. I love how this doesn't feel overly greasy. I tried it with the heated method and tied it up for about half an hour before rinsing out. My hair is pretty fine but with colder weather it's been through a lot. My hair felt a lot softer!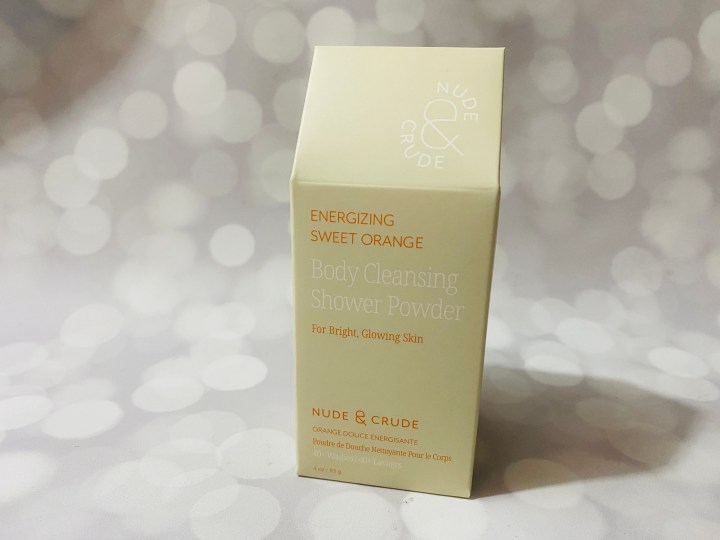 Nude & Crude Shower Powder ($12 USD) — I've heard of powdered face washes and masks before but this was my first experience with a powdered body wash. This adorable milk carton style packaging is eco-friendly, which is amazing! I was worried it would get soggy in the shower due to being made of cardboard, but it's got a water resistant coat on to keep it together.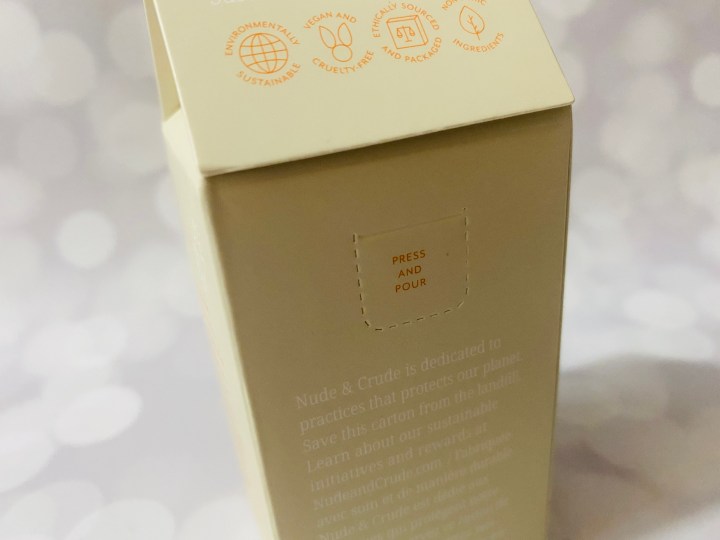 The little spout reminds me of the one on baking soda, and it's absolutely adorable. The product smells like orange creamsicles, lathers nicely with only a small amount, and left my skin feeling soft and not too squeaky clean! I'm a HUGE fan.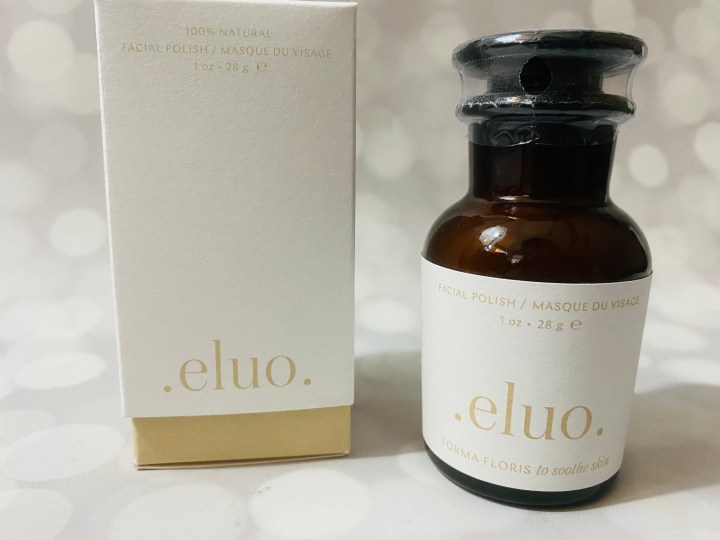 Eluo Facial Polish ($43 USD) — Eluo offers a trio of facial polishes for various skin concerns. I was sent the Forma Floris mask to soothe irritated skin. The product comes in a powdered format and you can make a thick paste and use as an all over mask, or use a small amount and gently exfoliate your skin with it. Forma Floris includes colloidal clay as well as hibiscus, althea root, aloe, and essential oils.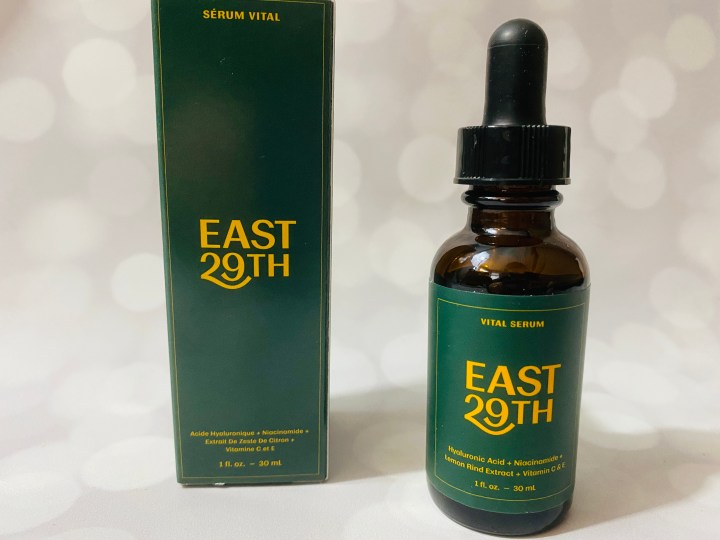 Vital Serum ($71 USD) — East 29th's Vital Serum is an active-packed serum to boost your skin's hydration, texture, and tone. It has an amazing ingredient list including hyaluronic acid, niacinamide, Vitamin C & E as well as naturally derived AHA. I love that this serum combines multiple steps into just one and doesn't cause any irritation on my skin.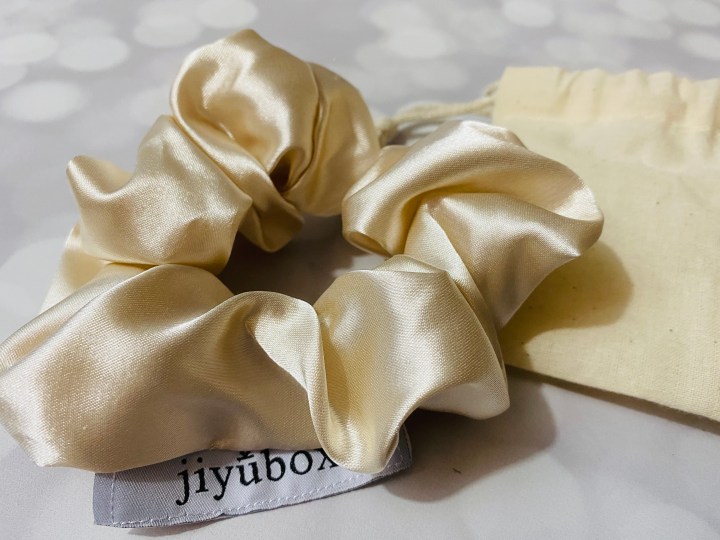 EXCLUSIVE Scrunchie by Maia Lingerie — OMG! I'm obsessed with this silk scrunchie made in collab with Maia Lingerie! The cream colour goes with everything and it's super soft to keep your hair safe and free from breakage. These scrunches are my go-to after a shower to keep my damp hair contained without snapping anything.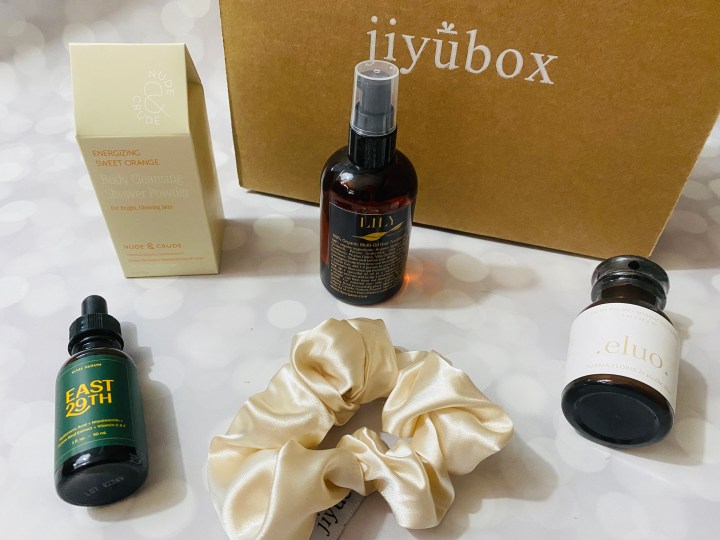 The Winter box was an absolute delight to open! Five full sized items including an exclusive! I liked that this box had something for hair, face, body. The shower body wash powder is definitely my favourite from the box and will be a repeat purchase for sure! I also really loved the facial serum. So much value packed into this box! I look forward to it every quarter and recommend it to anyone who loves clean beauty!
What did you think of this  subscription?