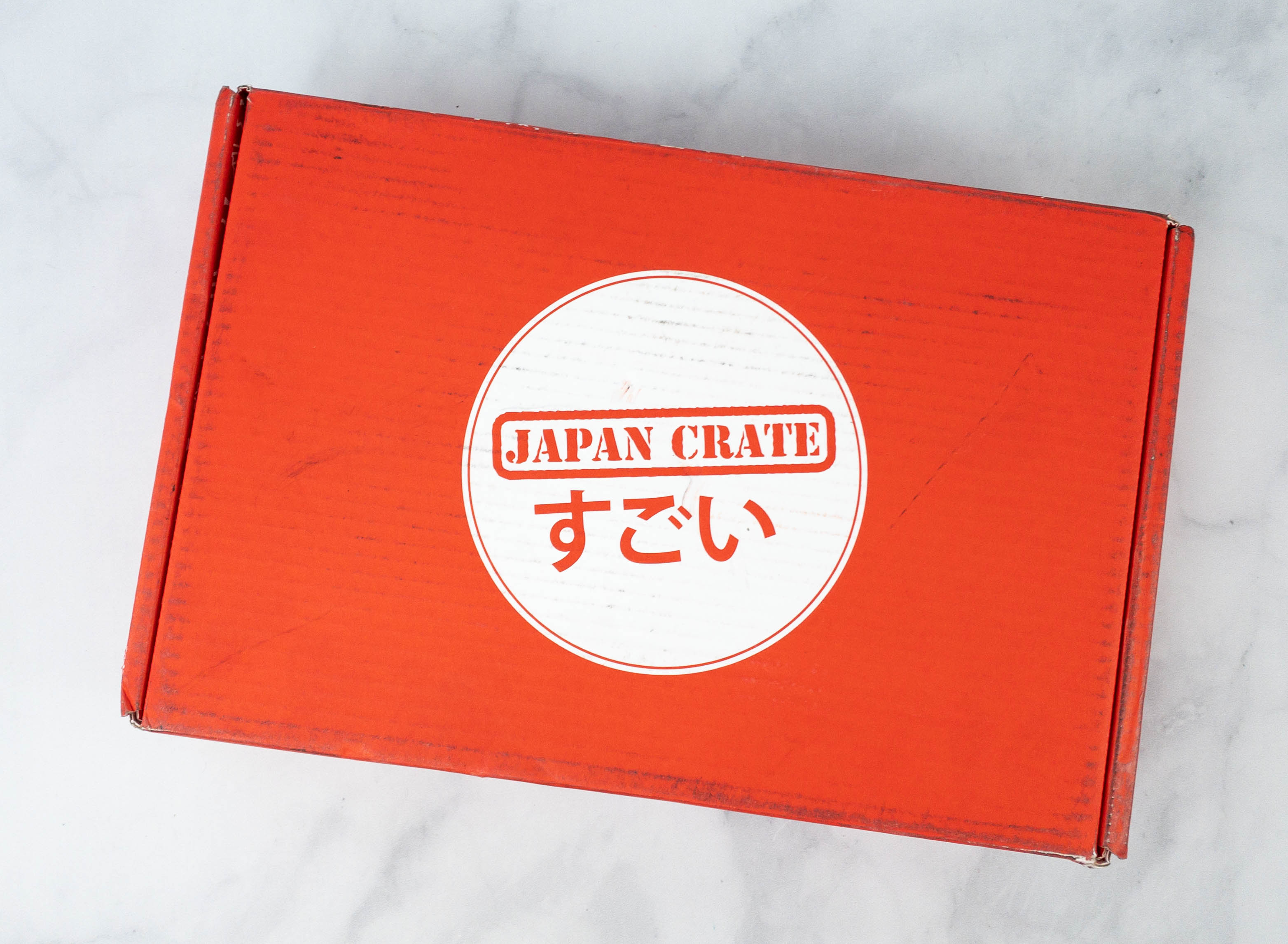 Japan Crate is a monthly subscription box that helps you "experience the excitement of Japan every month through fun candy & snacks." They have three subscription levels that start at $35.95 a month and offer 1, 3, 6, or 12-month plans that auto-renew at the end of the term. Japan Crate aims to send candy that is fun and exclusively available in Japan.
DEAL: Save $3 on your first regular or premium crate with coupon code HELLO.
This is a review of the Premium box!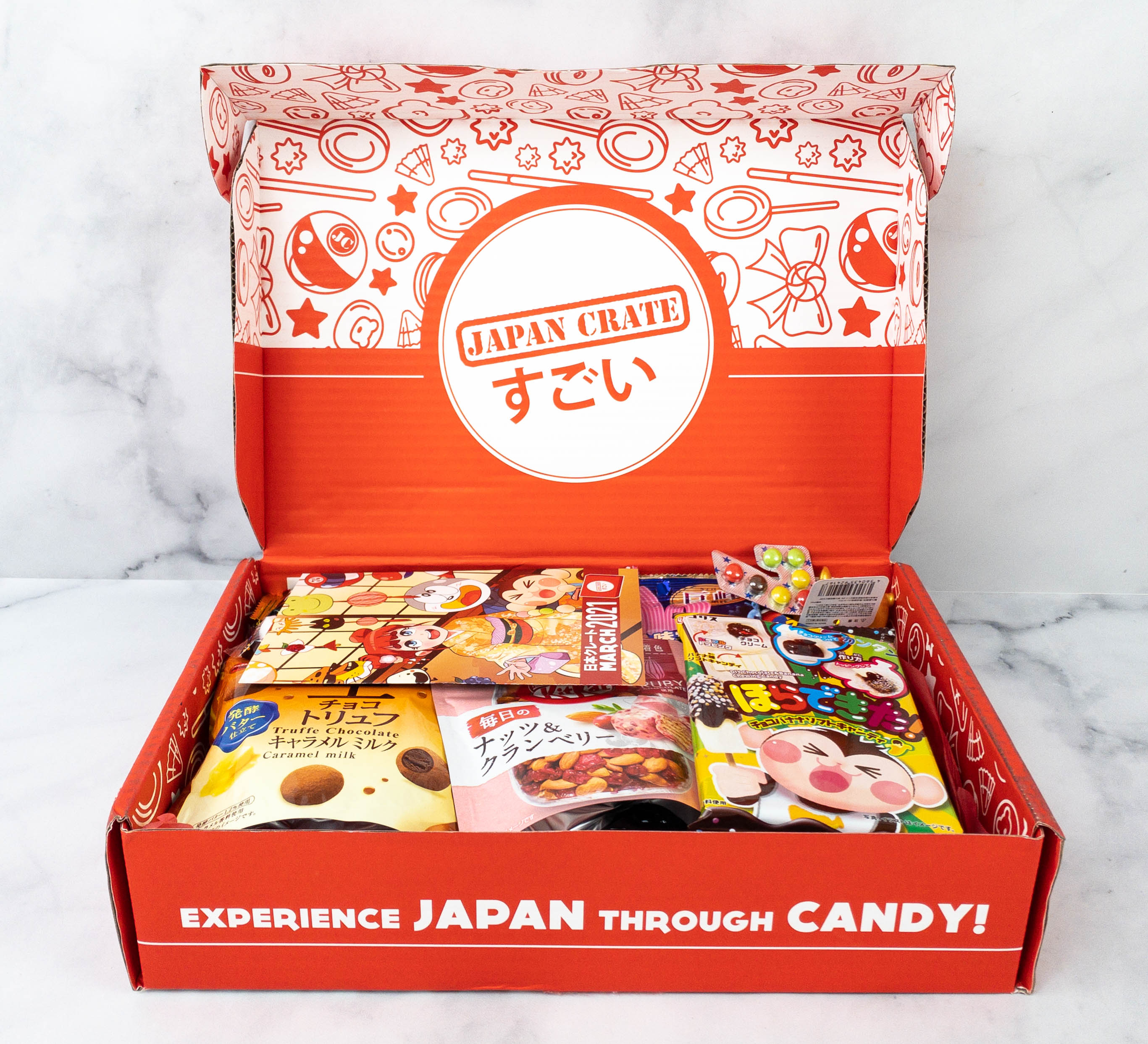 The interior of the box has cute doodles!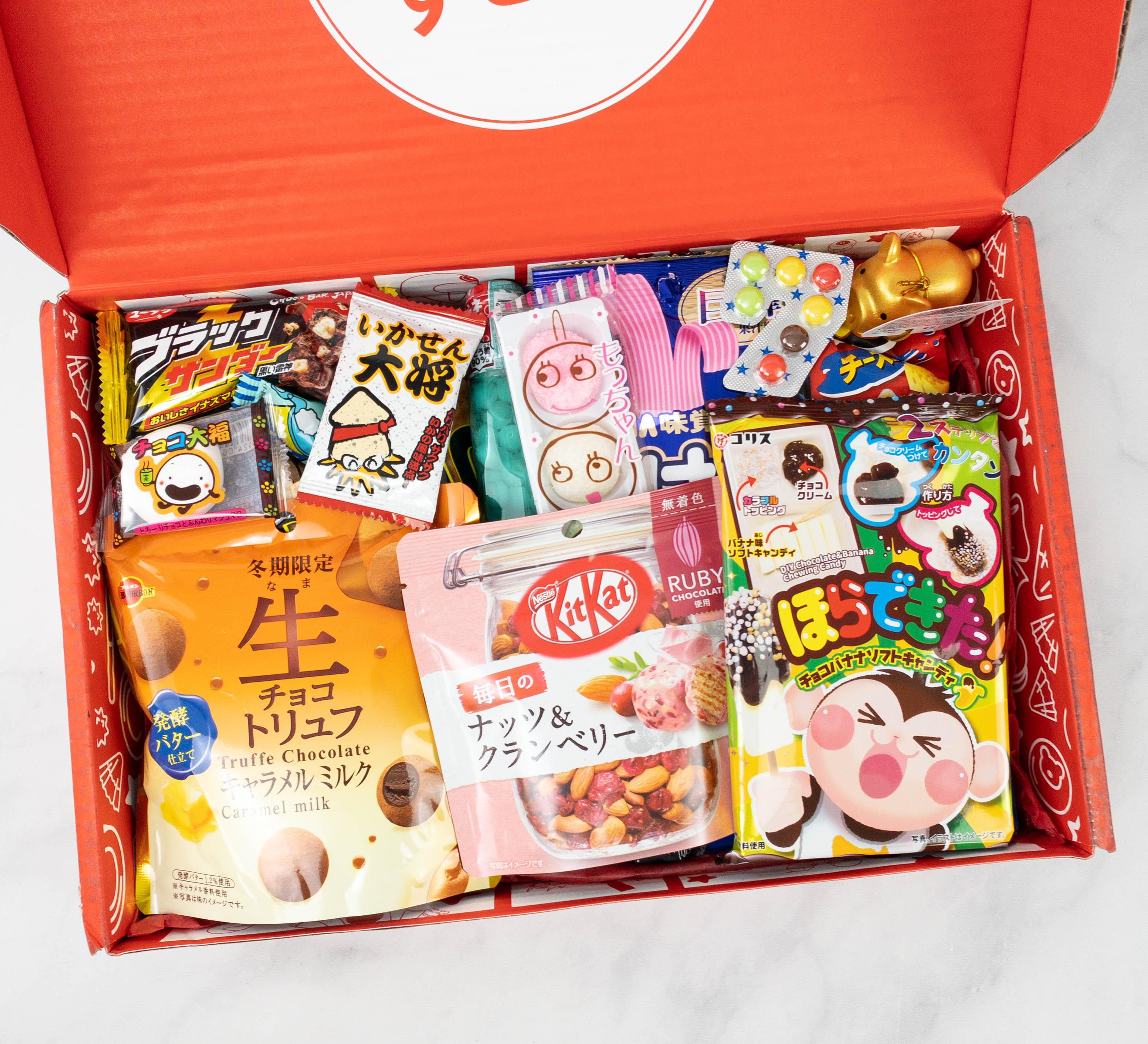 As always, the box is pack with LOTS of snacks!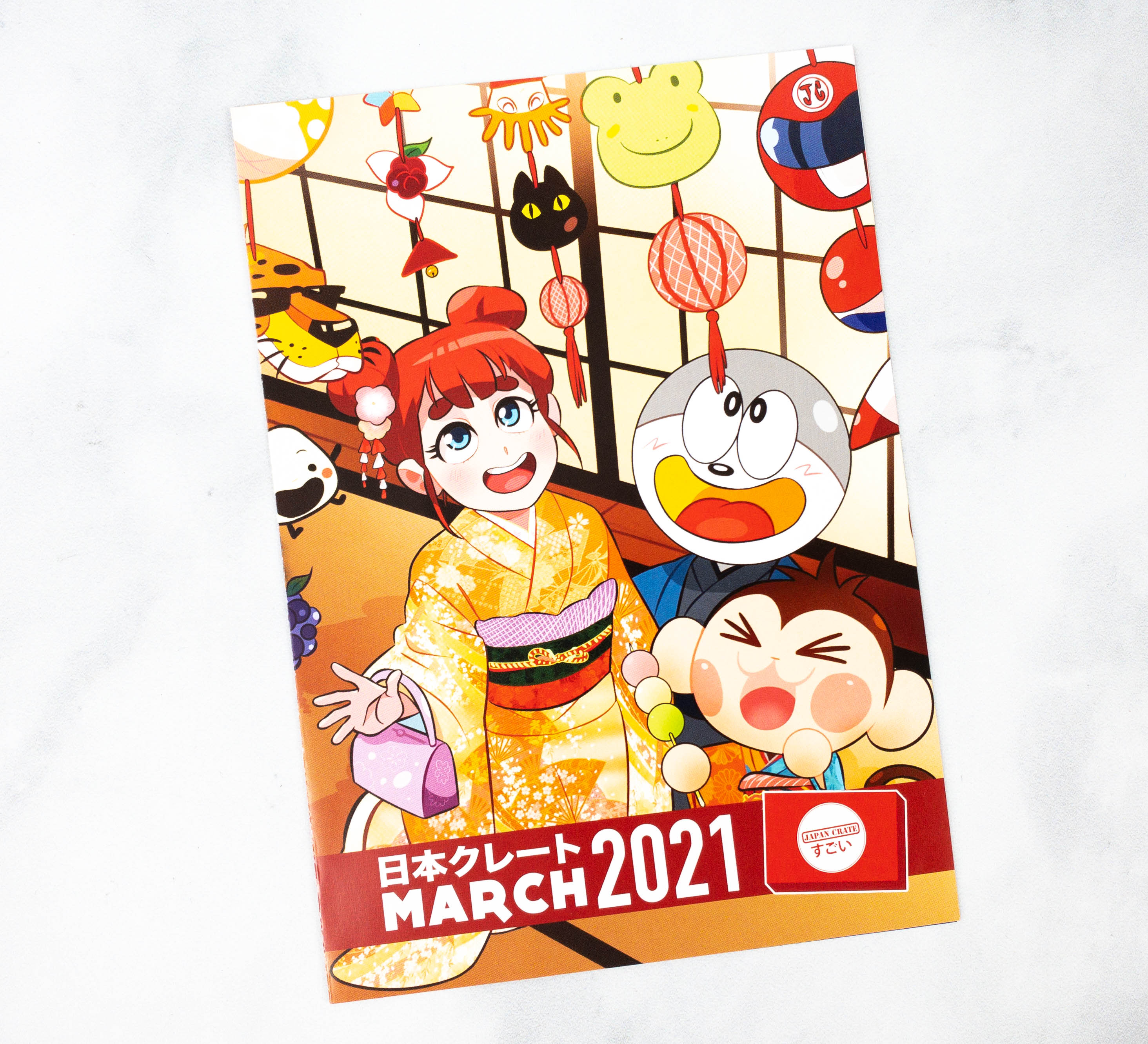 The box also includes an information booklet!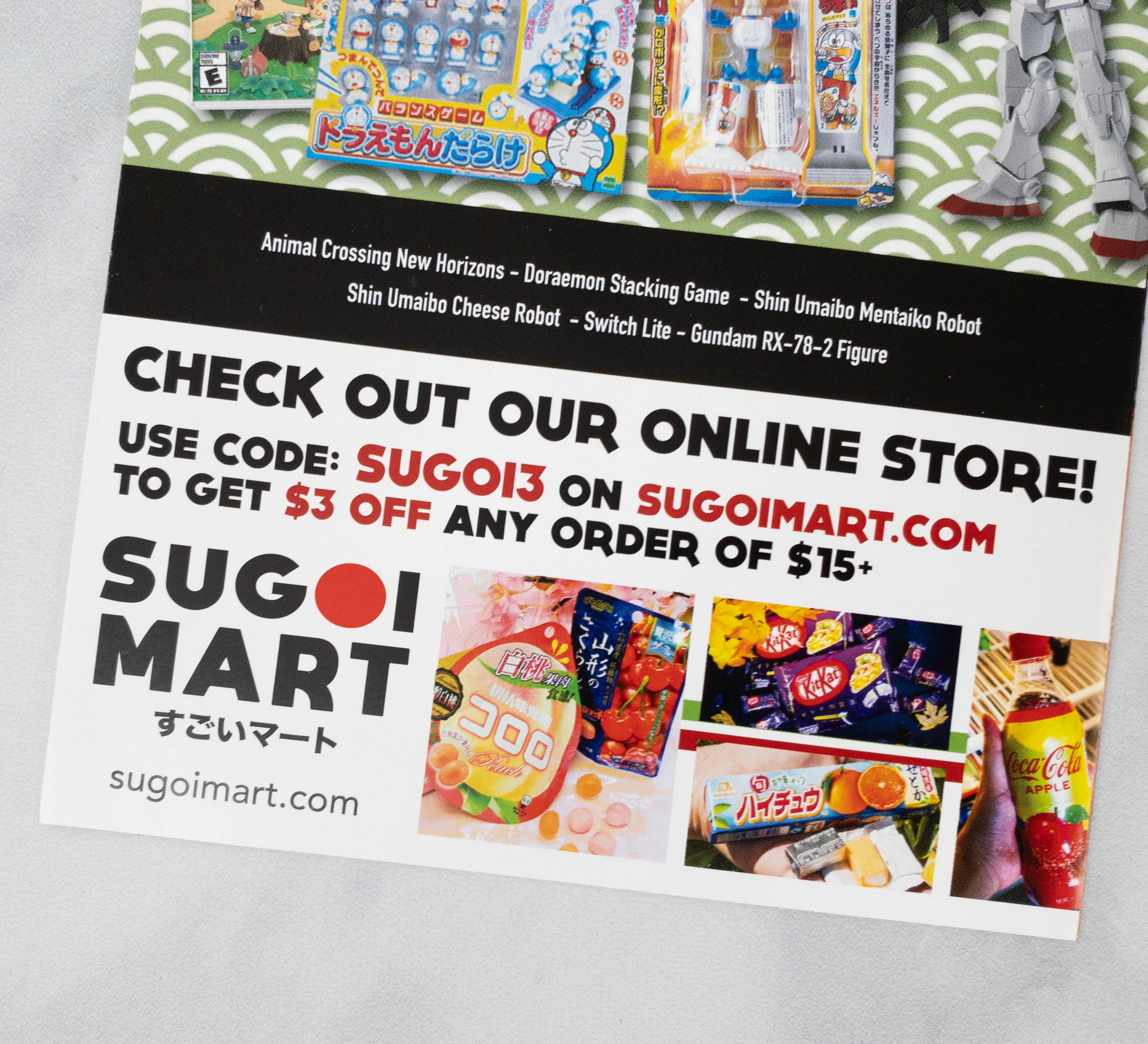 Featured in this part of the booklet is Sugoi Mart. They gave us a $3 off coupon code which we can use on orders $15 and up!
The booklet also features selfies of subscribers with their Japan Crate.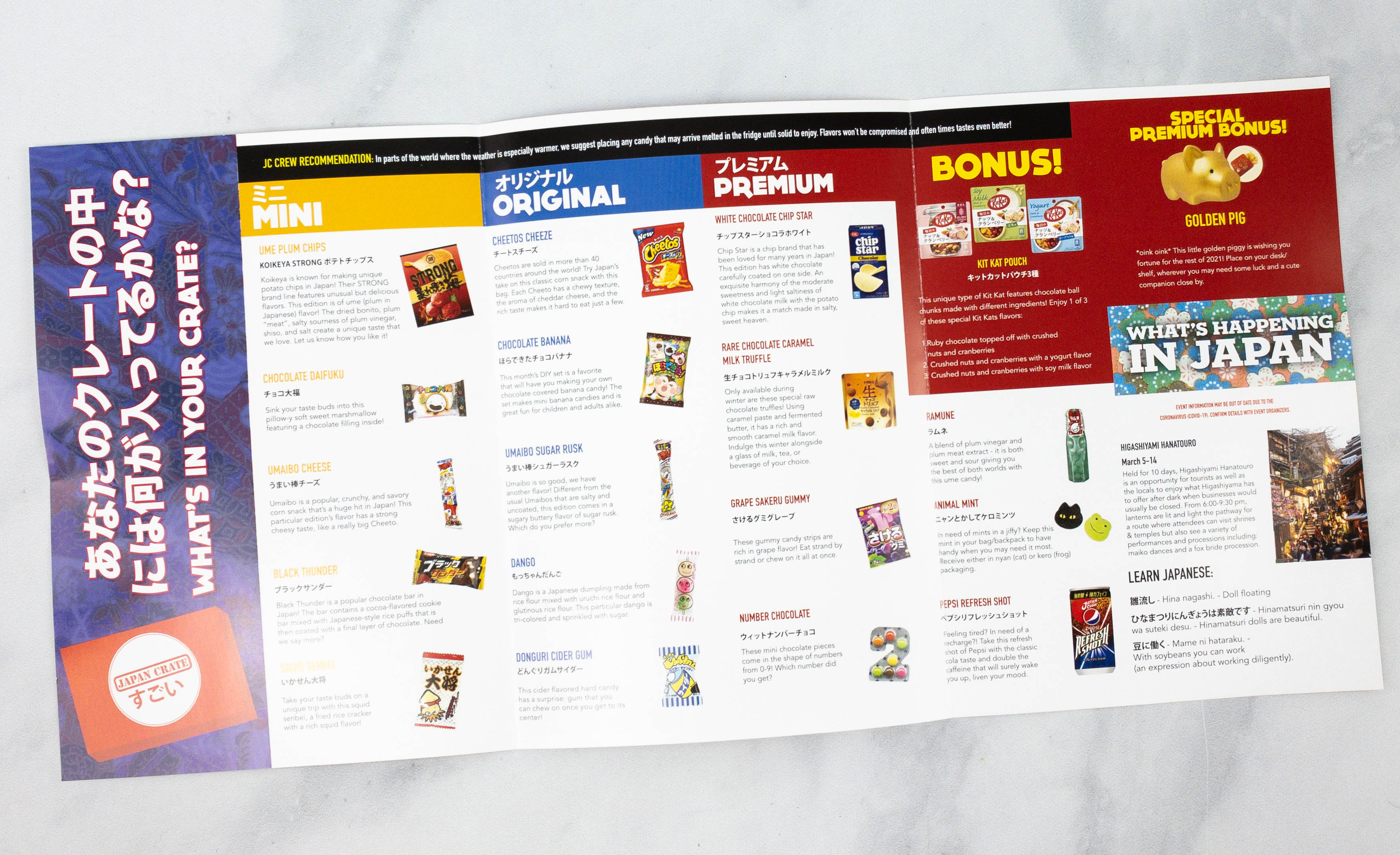 Inside the booklet is a chart of contents that lists all the snacks from three different box sizes. There are 3 different subscription levels available: The Mini includes 5 items, the Original includes those items PLUS another 5 items, and the Premium includes those 10 items PLUS another 5 items.
This month, subscribers will get a bonus item: KitKat Pouch. There are also info about festivals held in Japan during March and some Japanese vocabulary words.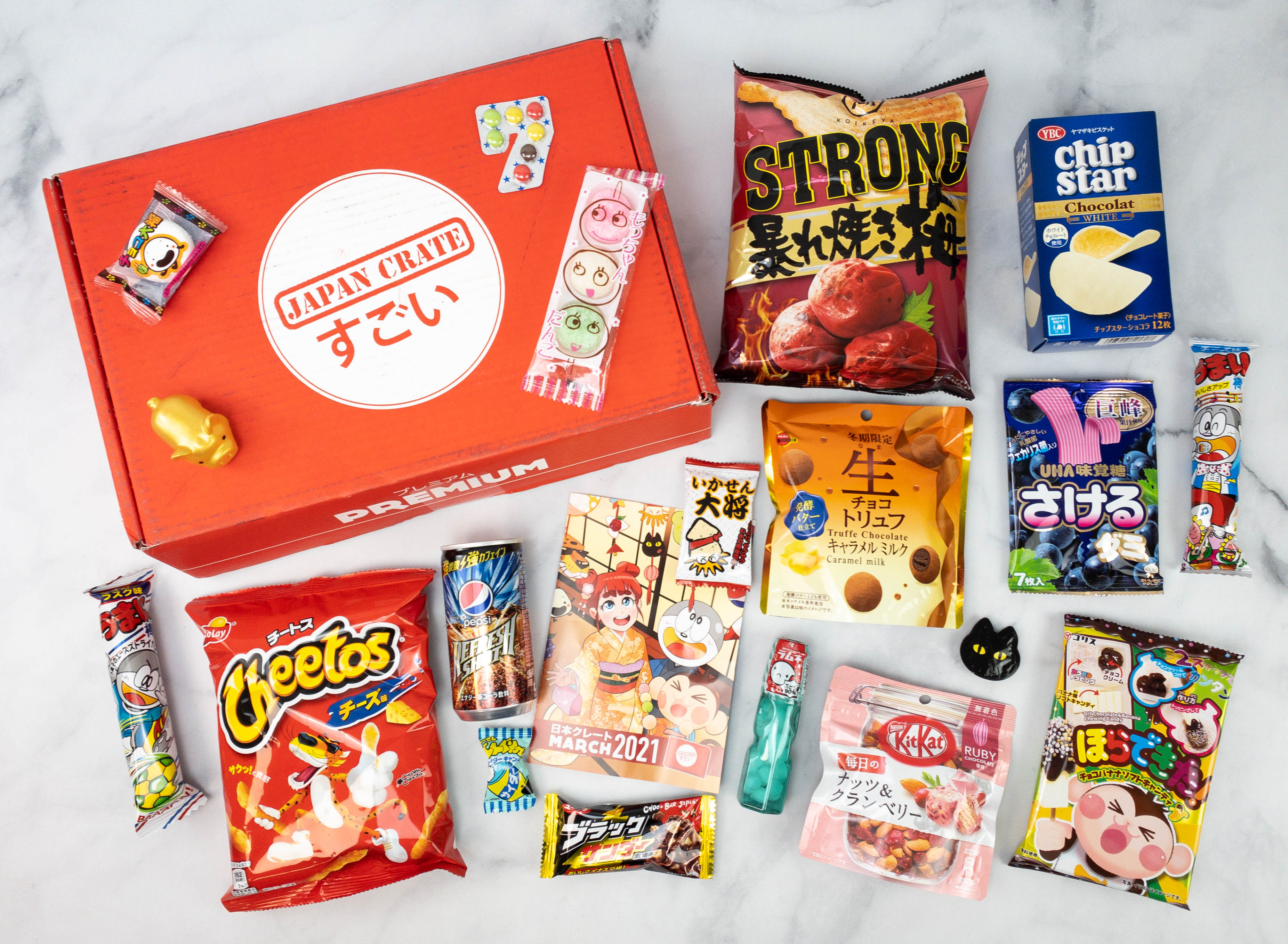 Everything in my March 2021 box!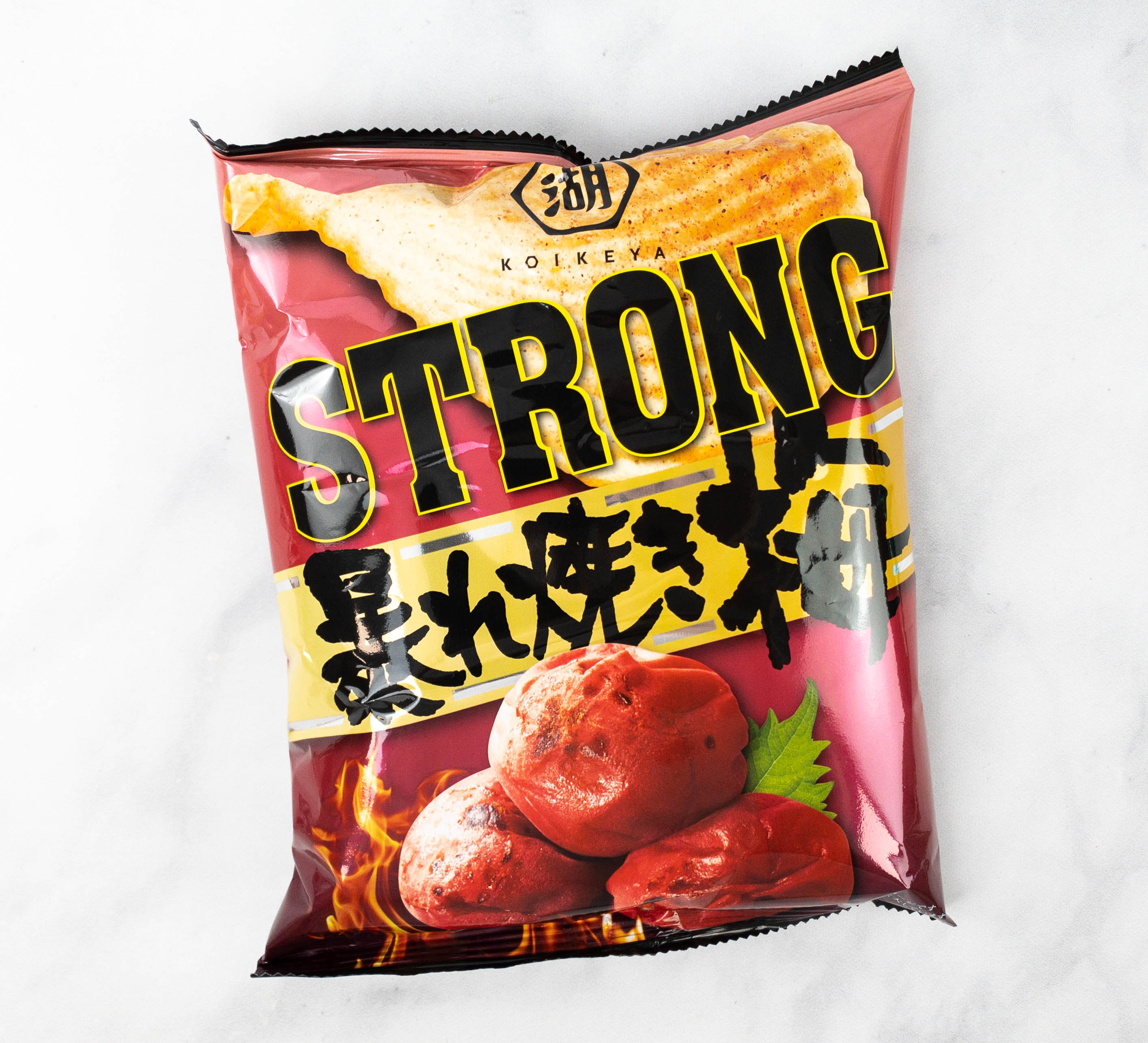 Ume Plum Chips. Koikeya is known for their uniquely flavored snacks, like this bag of potato chips that is strongly flavored with bonito and plum vinegar. The combination of tangy and salty flavors in each bite is really good!
Cheetos Cheeze. Japan has its own version of Cheetos! This one is cheese-flavored, and I could really smell the rich cheddar cheese aroma right upon opening the pack. Each piece was so crunchy and enjoyed it so much!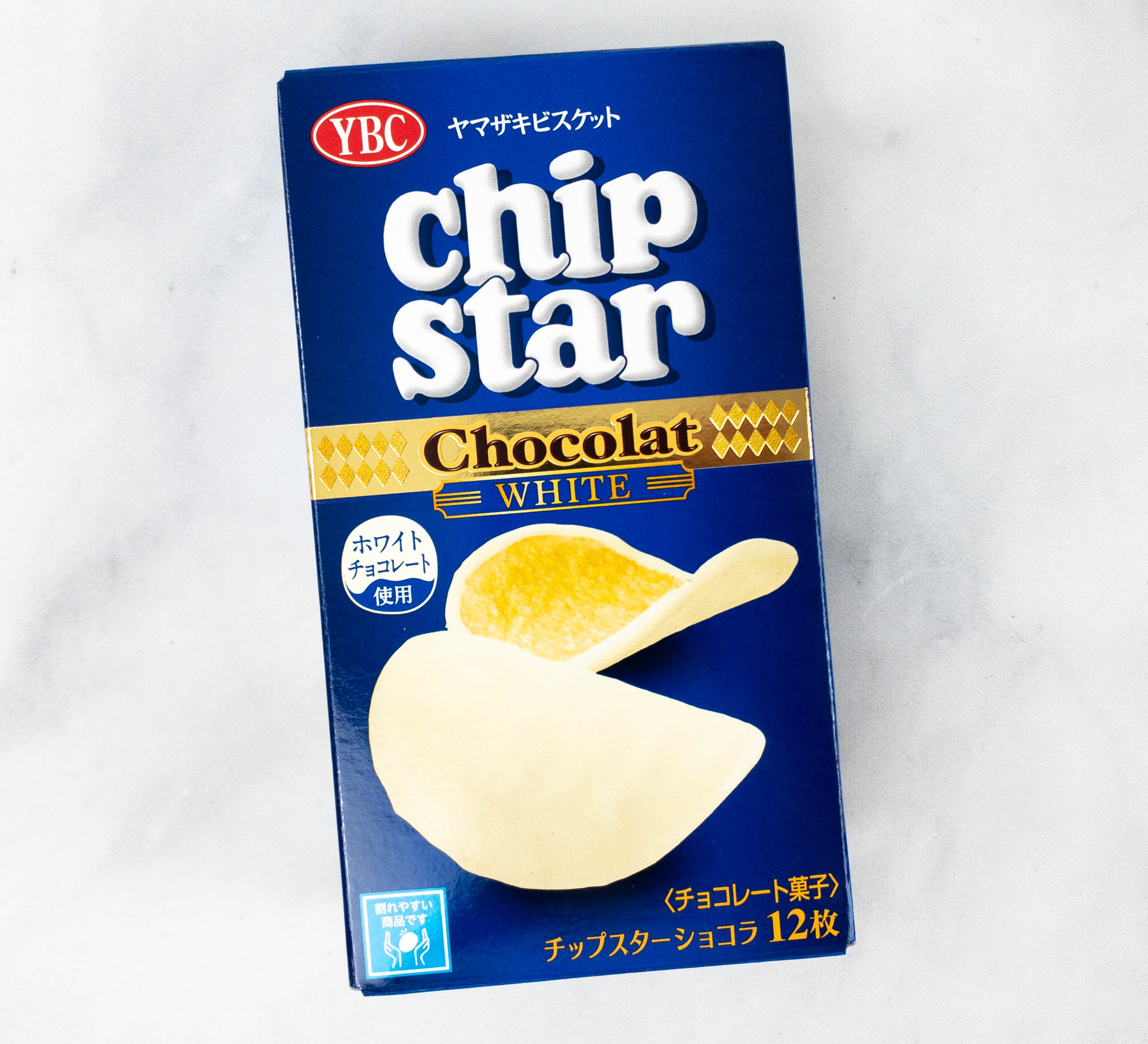 White Chocolate Chip Star. Potato chips for dessert? Why not! These crunchy potato chips are coated with rich and smooth white chocolate so it could pass as a dessert. They have a perfect balance of sweetness and saltiness as well!
Rare Chocolate Caramel Milk Truffle. These chocolate truffles contain caramel paste and fermented butter, which easily satisfied my sweet tooth cravings.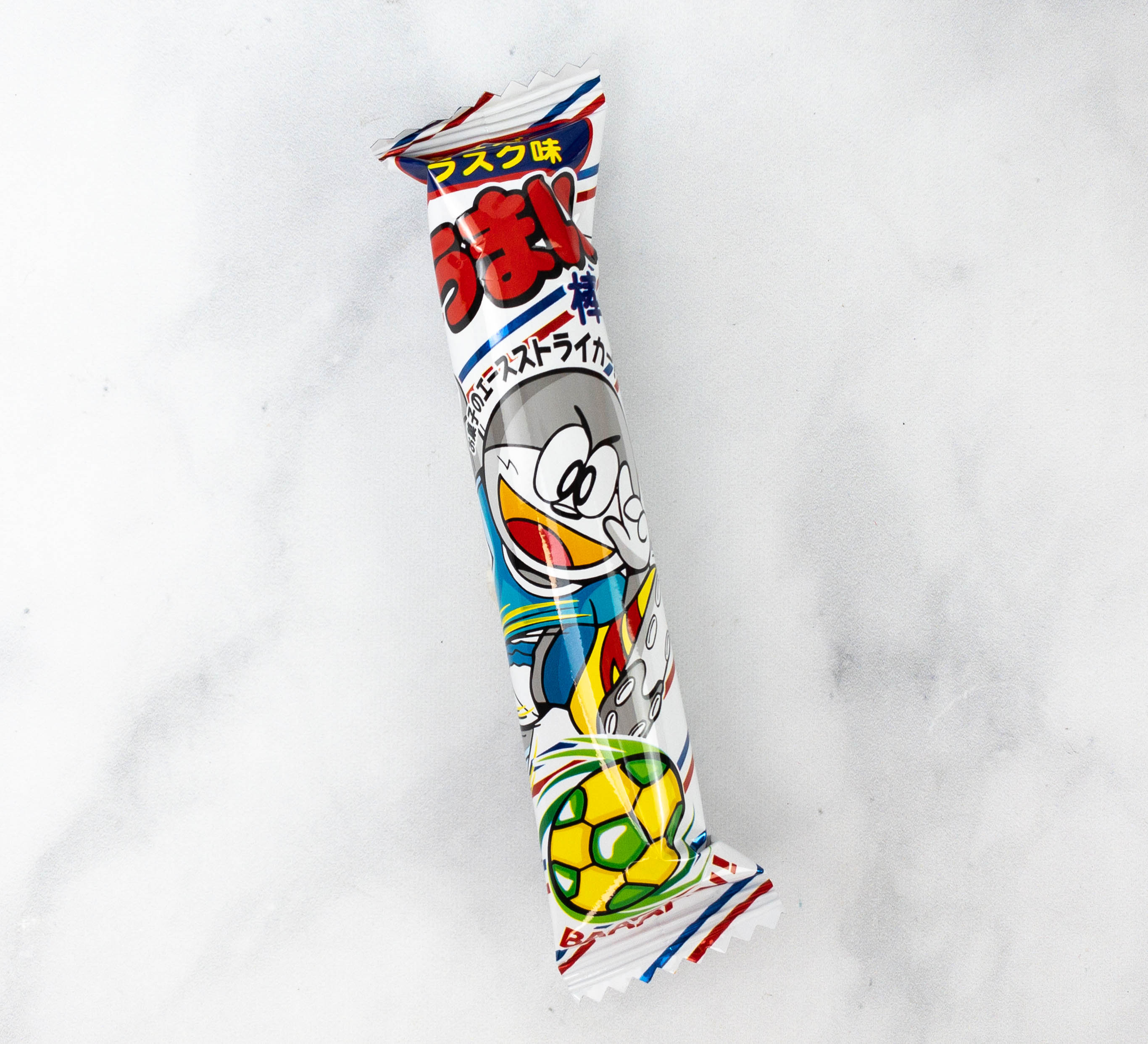 Umaibo Sugar Rusk. Umaibo is log-shaped corn puff that comes in different unique flavors. This time, I received the sugar rusk umaibo which tastes sweet and buttery. I usually receive umaibo in savory flavors and it's nice to get a sweet one for a change!
Umaibo Cheese. Here's another umaibo and it has a rich cheese flavor. The taste and texture actually reminds me of Cheetos puffs!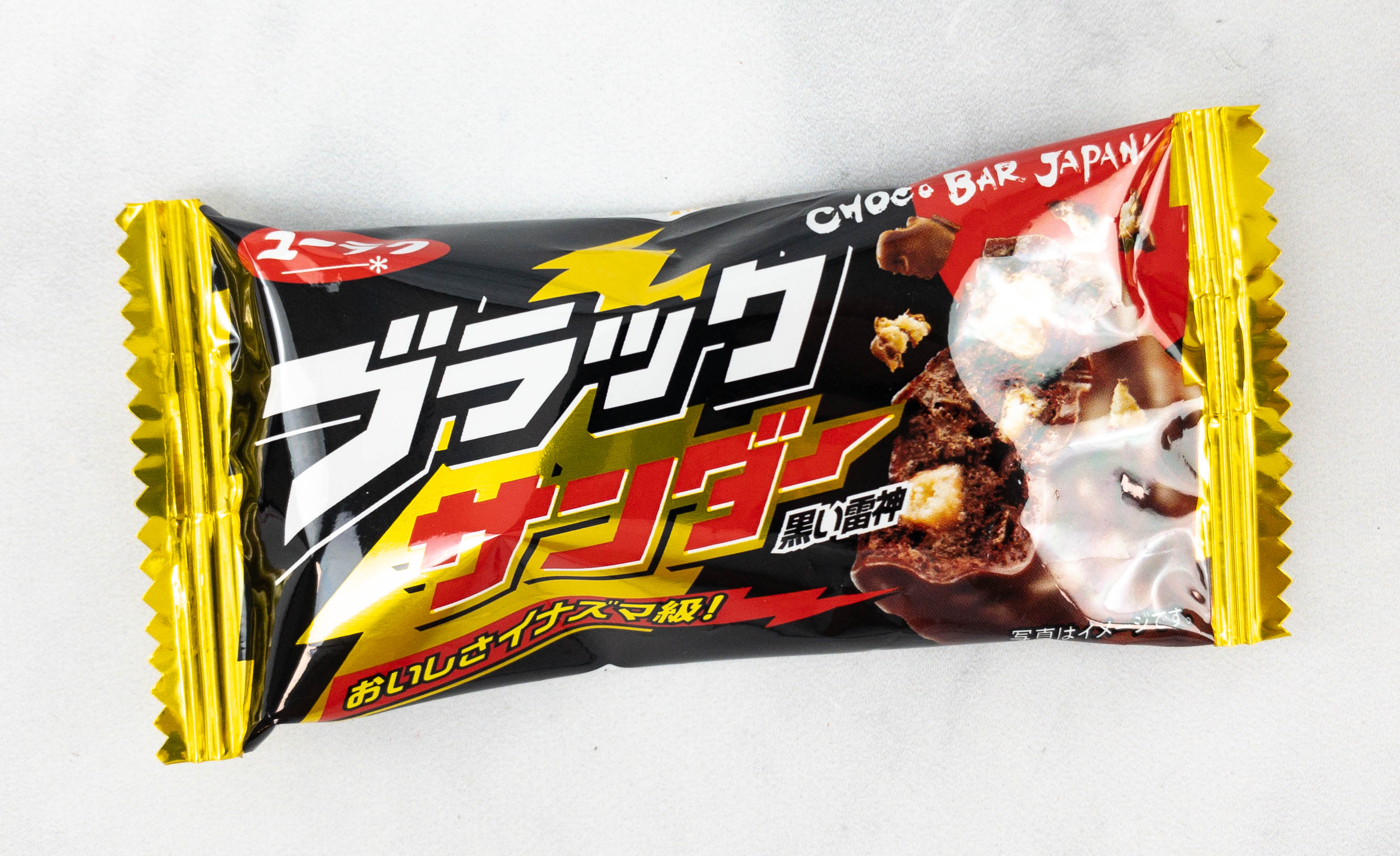 Black Thunder. This chocolate bar is another popular snack in Japan. A mixture of cocoa flavored cookies and rice puffs were used to make the bar, and they were also coated generously with chocolate. It's super crispy on the inside, making it pretty addicting!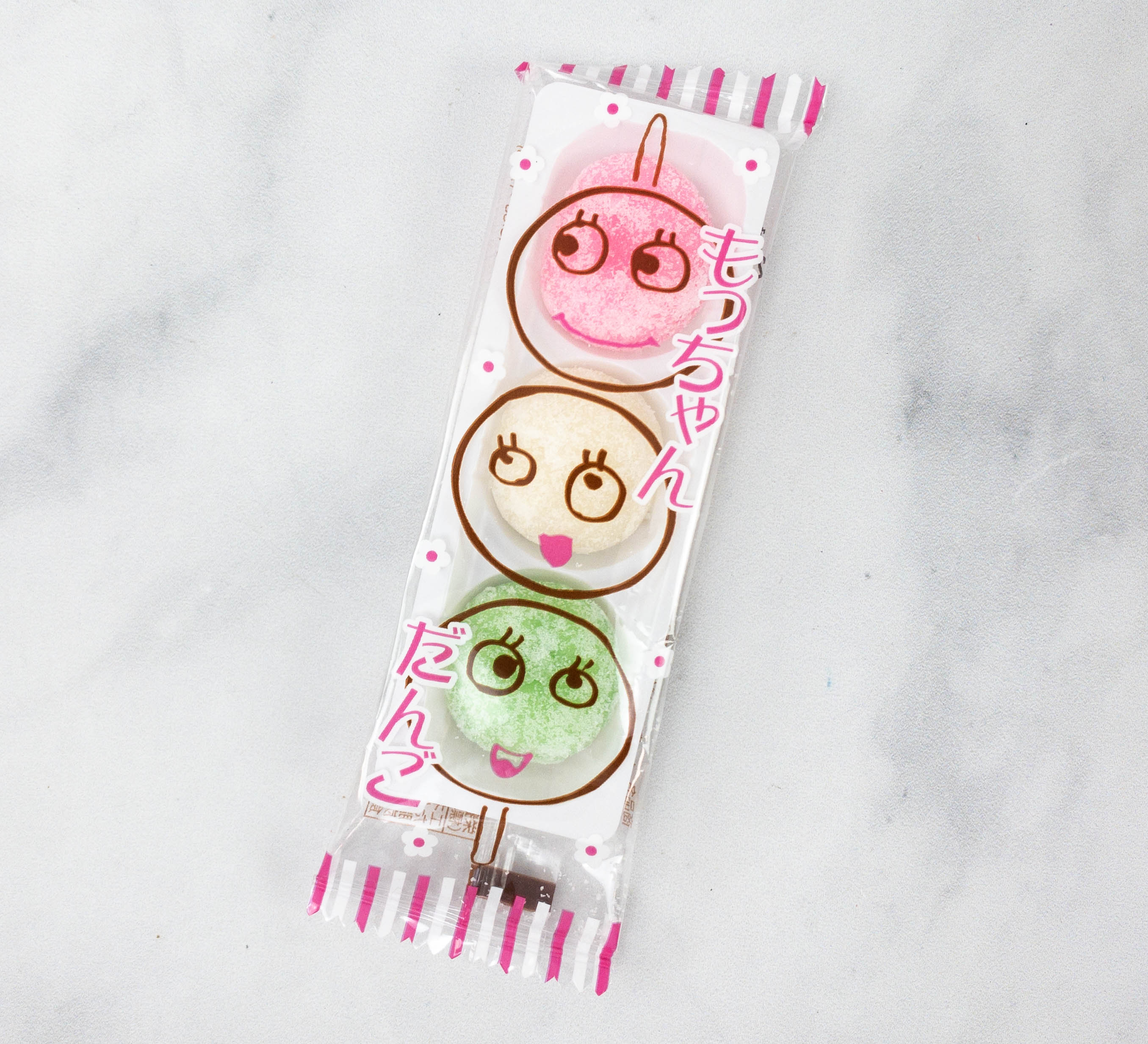 Dango. Traditionally, dango refer to Japanese confections made by mixing rice flour with uruchi and glutinous rice flours. They are shaped like dumplings and they are also often paired with tea. This pack of dango I received contains three colored dumplings and they were so soft and chewy!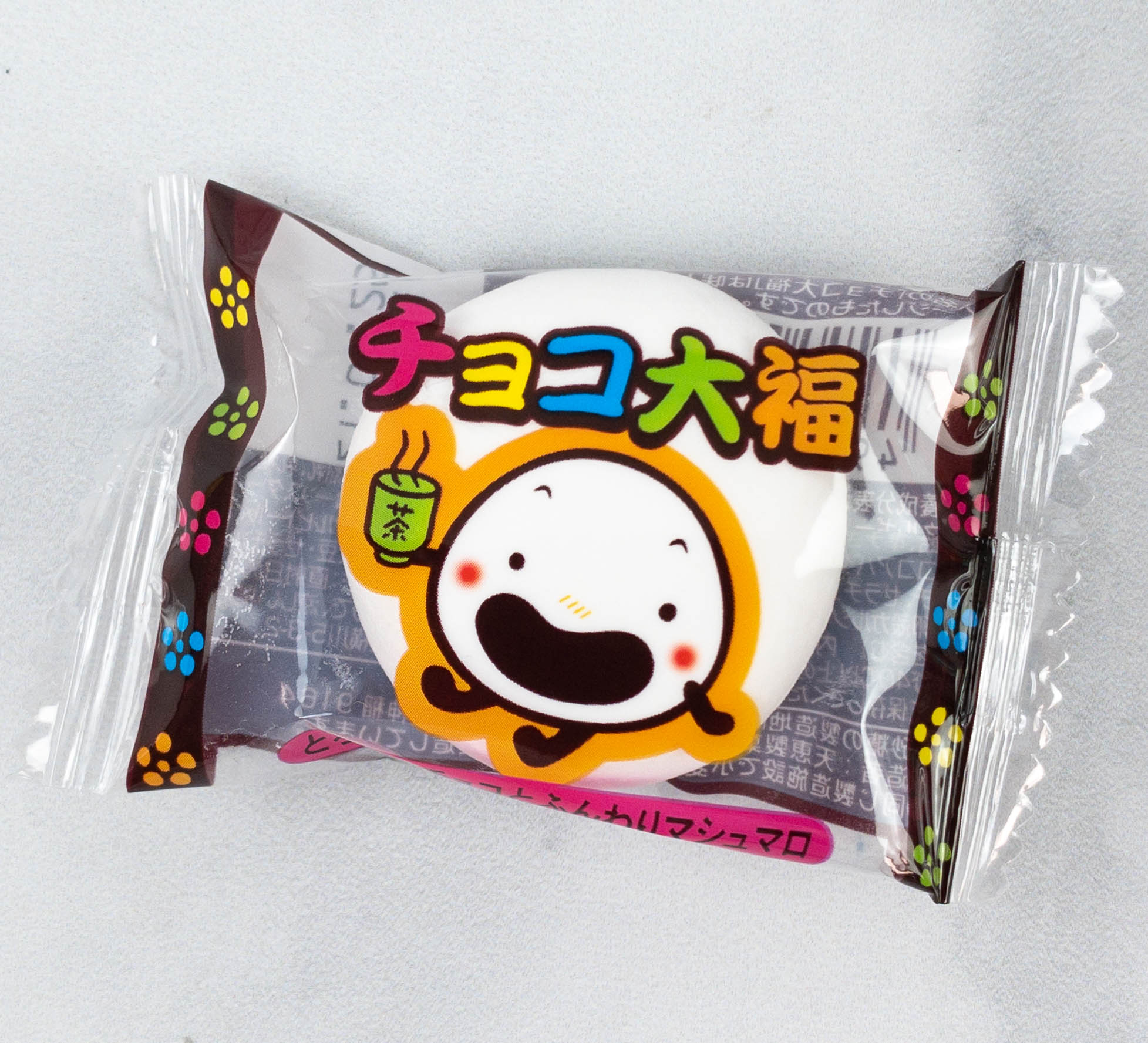 Chocolate Daifuku. Here's another familiar snack in my box, a soft marshmallow with a delicious chocolate filling. This is great to have for dessert or with tea, too bad I only have one piece in my box!
Number Chocolate. These chocolate candies with a hard outer shell reminds me of M&Ms except that they come in a foil packaging. They're yummy!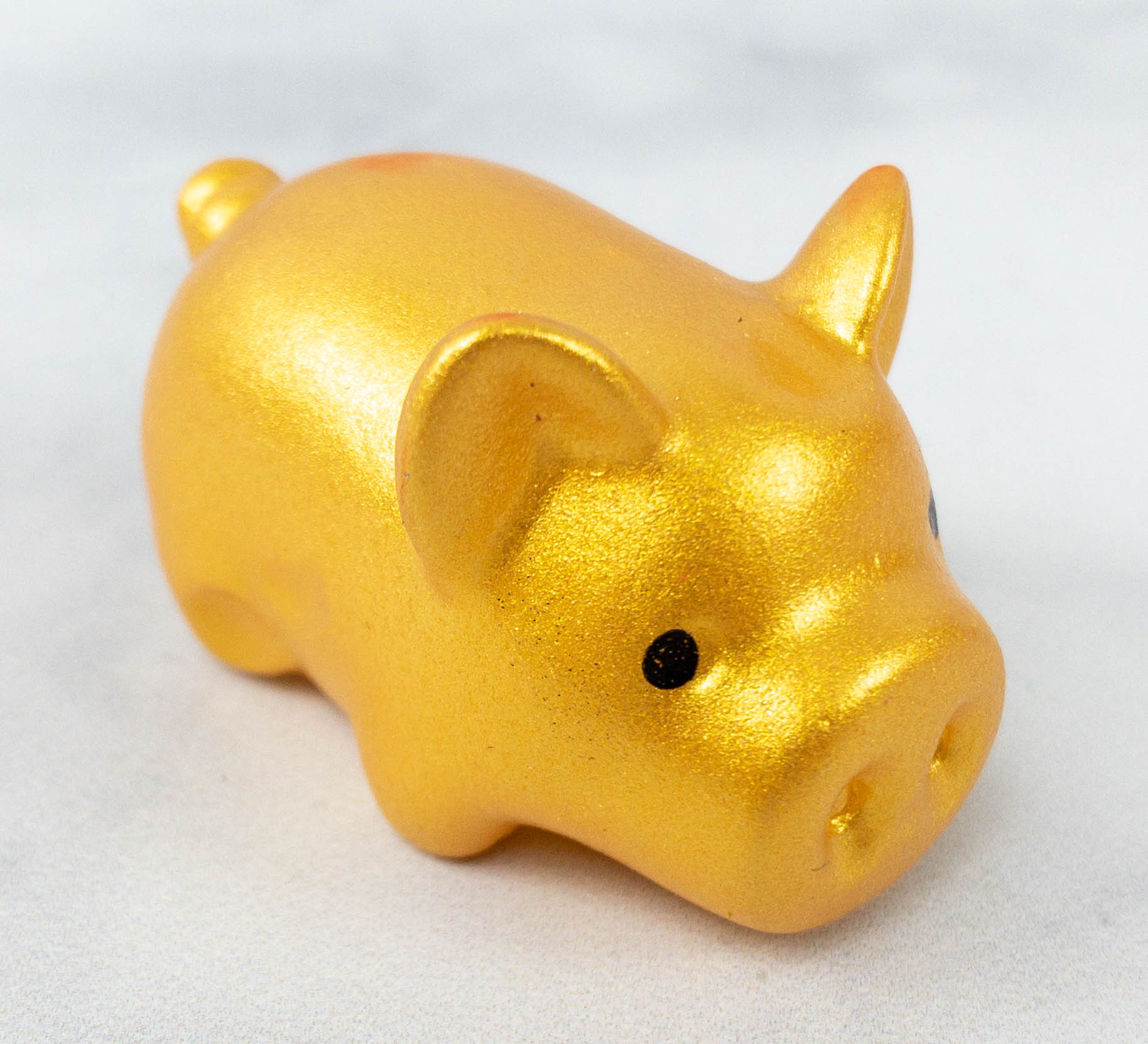 Golden Pig. The Premium box includes a Golden Pig as a bonus item for this month!
Squeezing it also produces a fun and cute sound!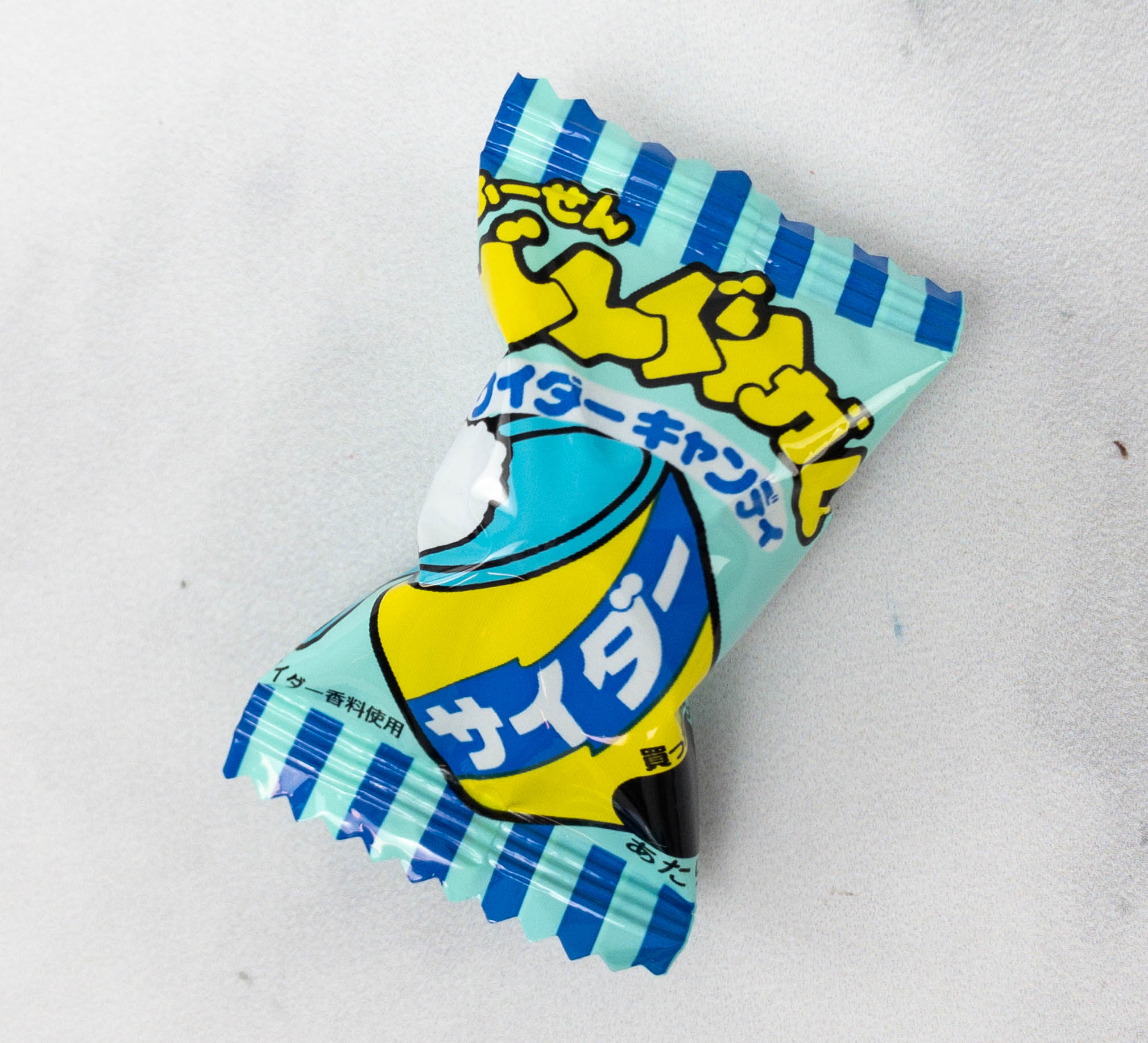 Donguri Cider Gum. This unique candy features a hard outer shell and a gum in the middle. Its flavor is inspired by cider, a carbonated soft drink that is popular in Japan. I actually enjoyed it and even the flavor on the gum lasted long!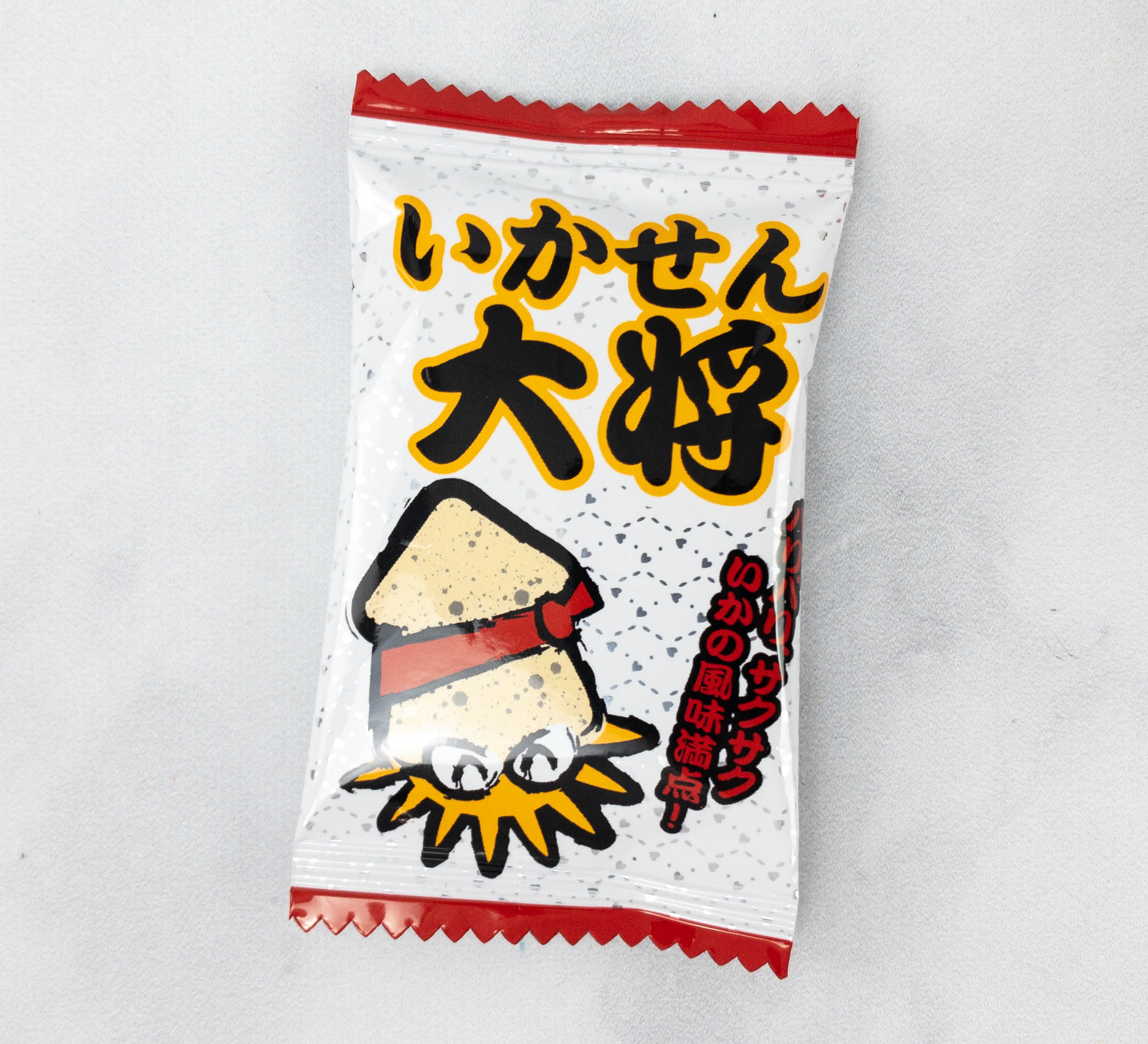 Squid Senbei. Fried rice crackers are great for pairing with beer! This one is squid flavored, so it has a rich seafood taste. It's also pretty crunchy!
Grape Sakeru Gummy. These gummy strips are bursting with a refreshing grape flavor. They come in a big piece where you have to pull the strips off. I liked how soft and juicy they were!
Kit Kat Pouch. The second bonus item in my box is this pack of bite-sized KitKats in Ruby Chocolate flavor. Their signature crisp wafer is coated with ruby chocolate which is known to have a naturally fruity taste, plus nuts and dried berry bits! Yum!
Animal Mint. This nyan cat head contains mints inside! It's small and easy to bring anywhere, plus the mints are cooling and refreshing.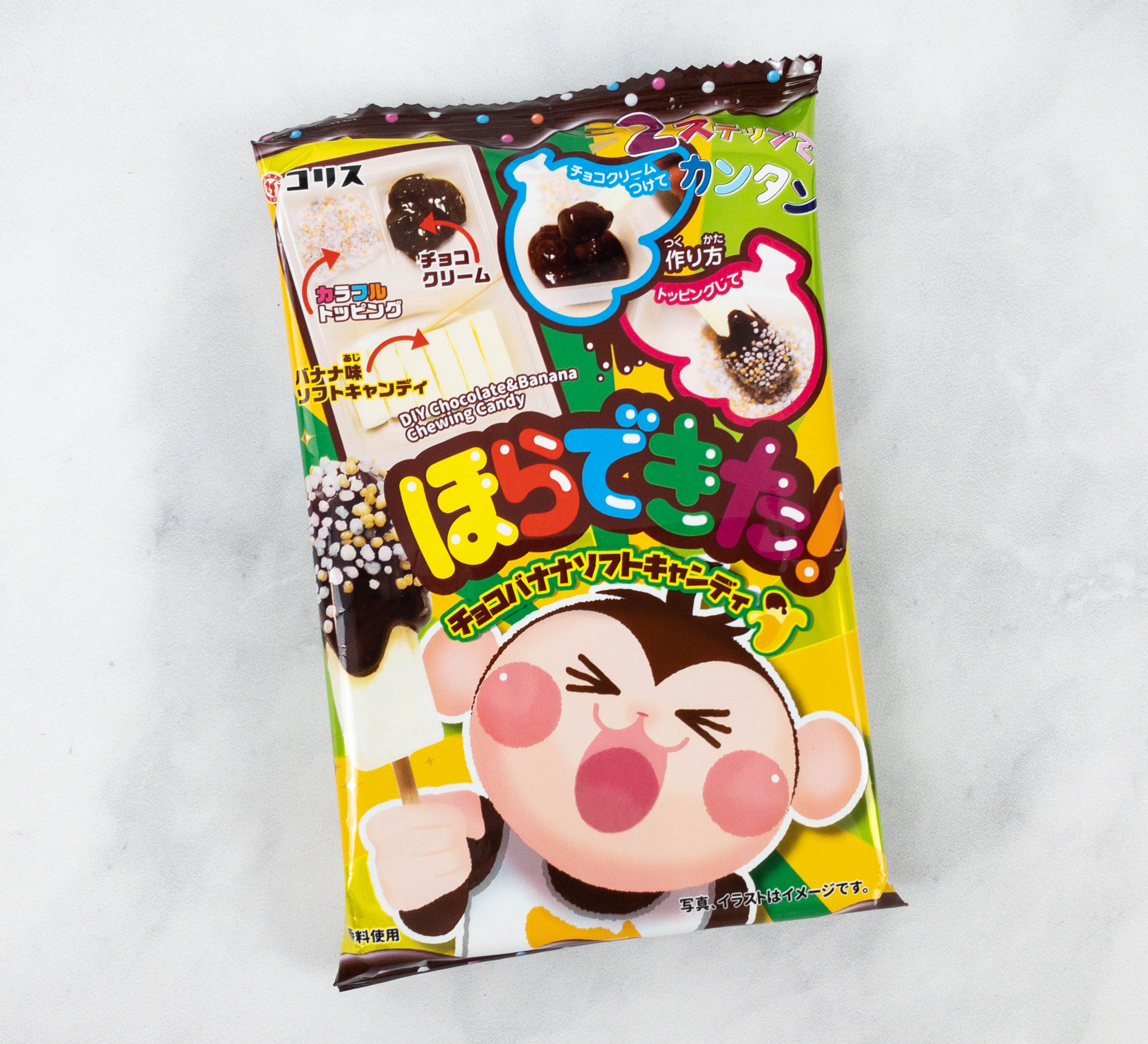 Chocolate Banana. This month's featured DIY snack kit contains ingredients for making chocolate banana candies!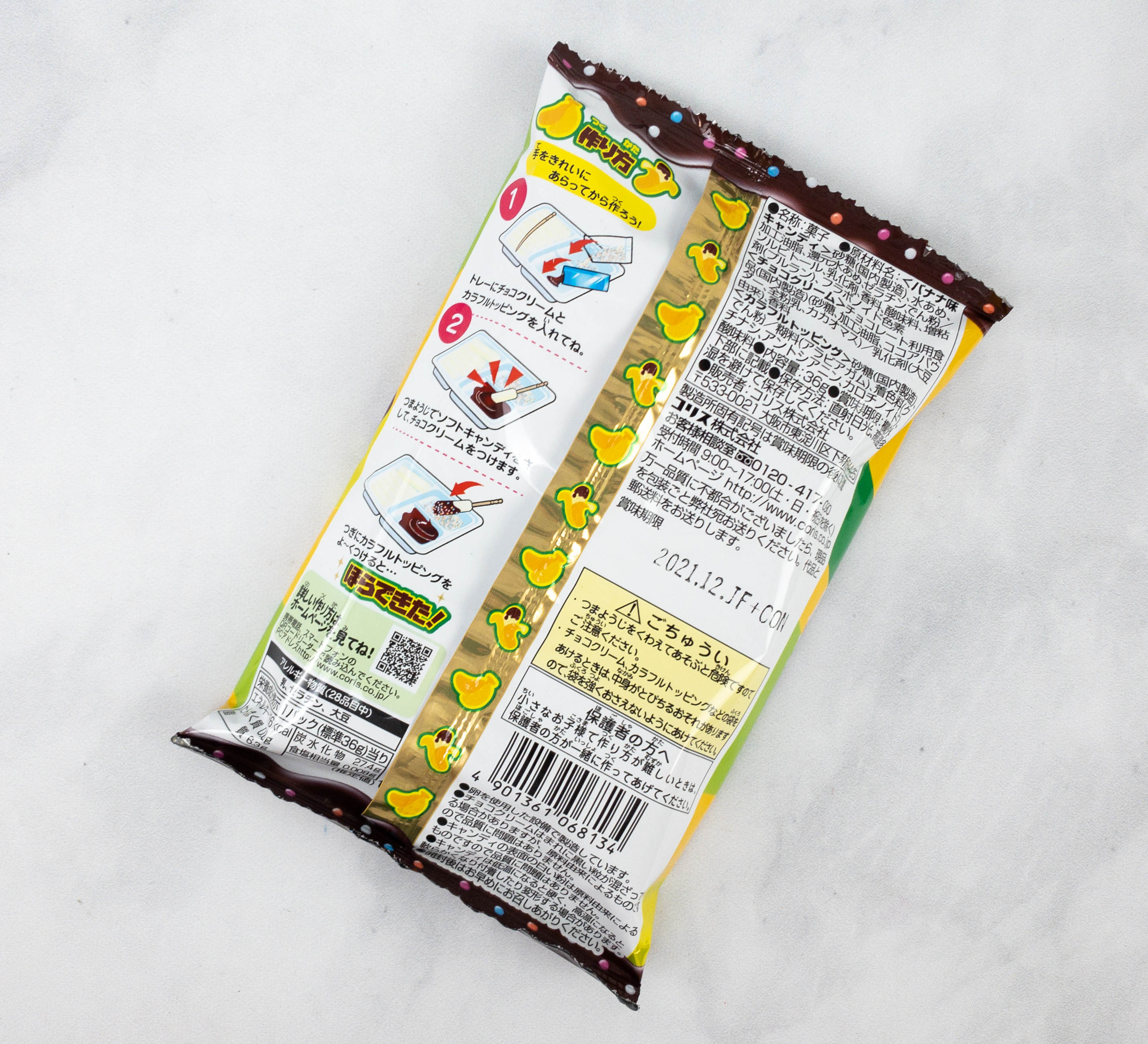 The packaging contains instructions in Japanese plus illustrations. The translation of the instructions can be found on the booklet.
It's pretty easy to make! Just put the sprinkles and chocolate packets separately on the smaller trays, plus the banana candy on the bigger tray. Use the provided toothpick to get a piece of the banana candy and then dip it into the chocolate and the sprinkles, then it's ready to be enjoyed.
Ramune. The ramune candies were packed in a plastic bottle. Inspired by a Japanese carbonated drink, it's sweet with a hint of sourness and of course, a fizzy punch.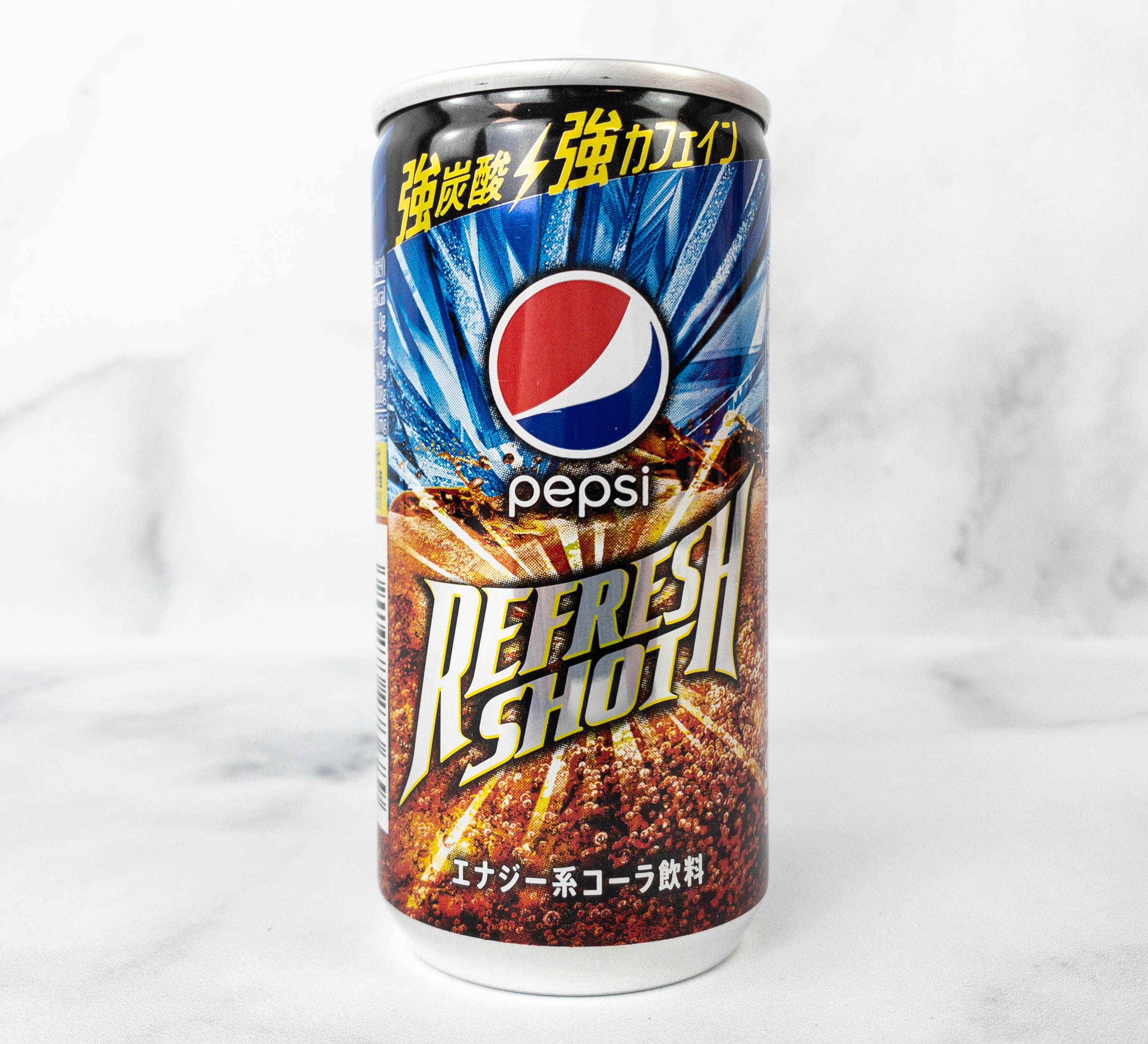 Pepsi Refresh Shot. This Pepsi drink tastes just like cola but contains twice the caffeine! It's great for people who don't drink coffee, or for those who don't like the taste of regular energy drinks.
The variety of Japanese snacks in this box is always great! They do a great job of showcasing unique flavors that the country has to offer, like this month's plum flavored chips and ruby chocolate bite-sized KitKats. There's also a mix of new snacks to love and classic snacks that we love to munch on over and over again! The Premium box even includes a drink, and it's always a great way to cap off the snacking experience. Overall, I enjoyed this jampacked box! They send only authentic snacks from Japan, some of which are hard to find in local stores!
What item do you want to try from this month's Japan Crate? Let me know in the comments!