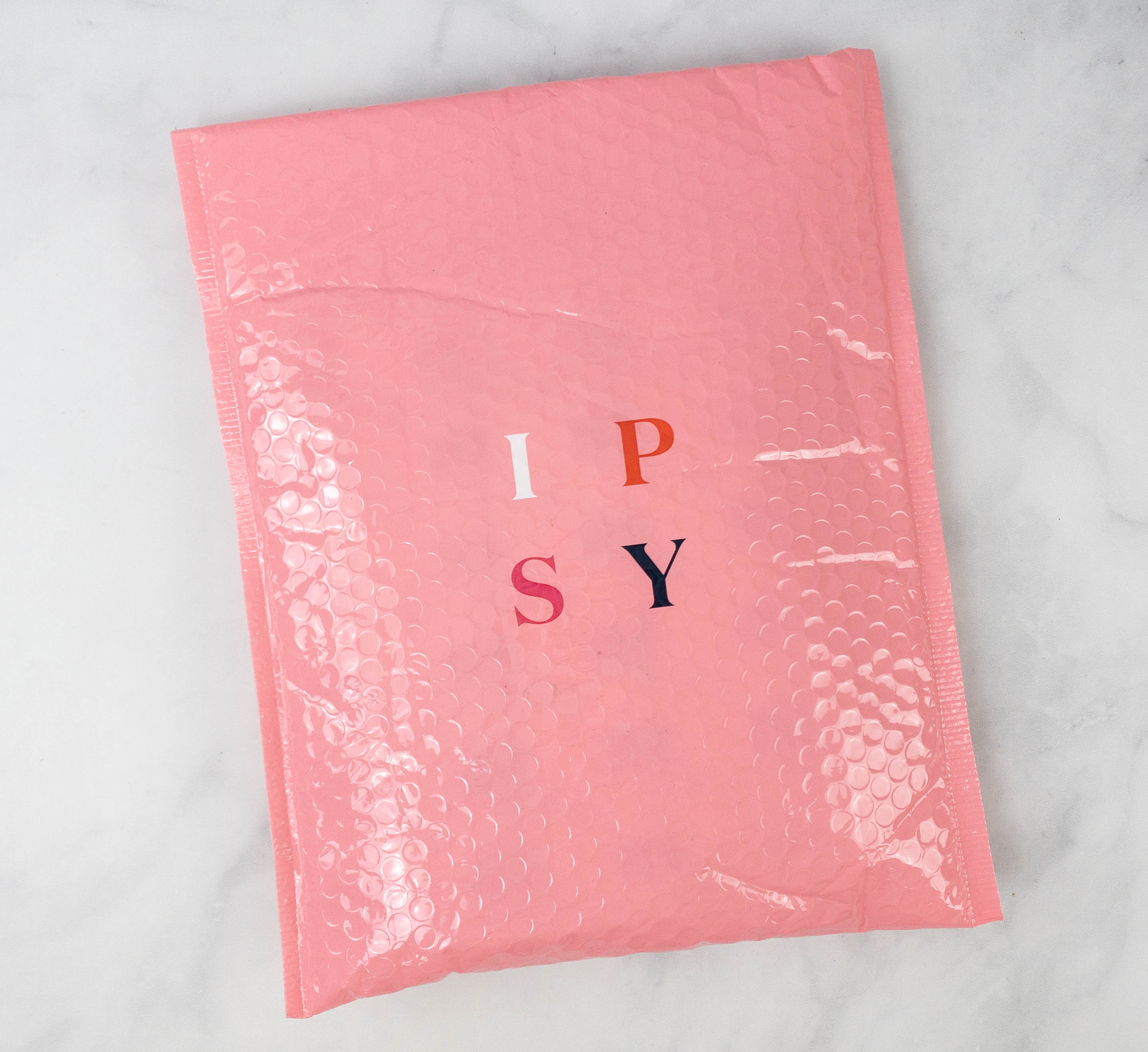 Ipsy Glambag Plus is the upgraded version of the monthly Ipsy Glam Bag. For $25 a month, it contains 5 full-size products from brands you love, plus a deluxe makeup bag with every shipment. The promised value of each box is $120 worth of products. It will contain variations, but there are far fewer compared to the regular Ipsy Glam Bag. Be sure to continue to rate and review your bag to help personalize it to your needs. Check out our Ipsy Glam Bag Plus explainer to find out every detail of this subscription!
Ipsy Glambag Plus subscribers now choose three items for their bag, not just 1!
The items came in this cute printed pouch. It features women in all forms, shapes, and sizes!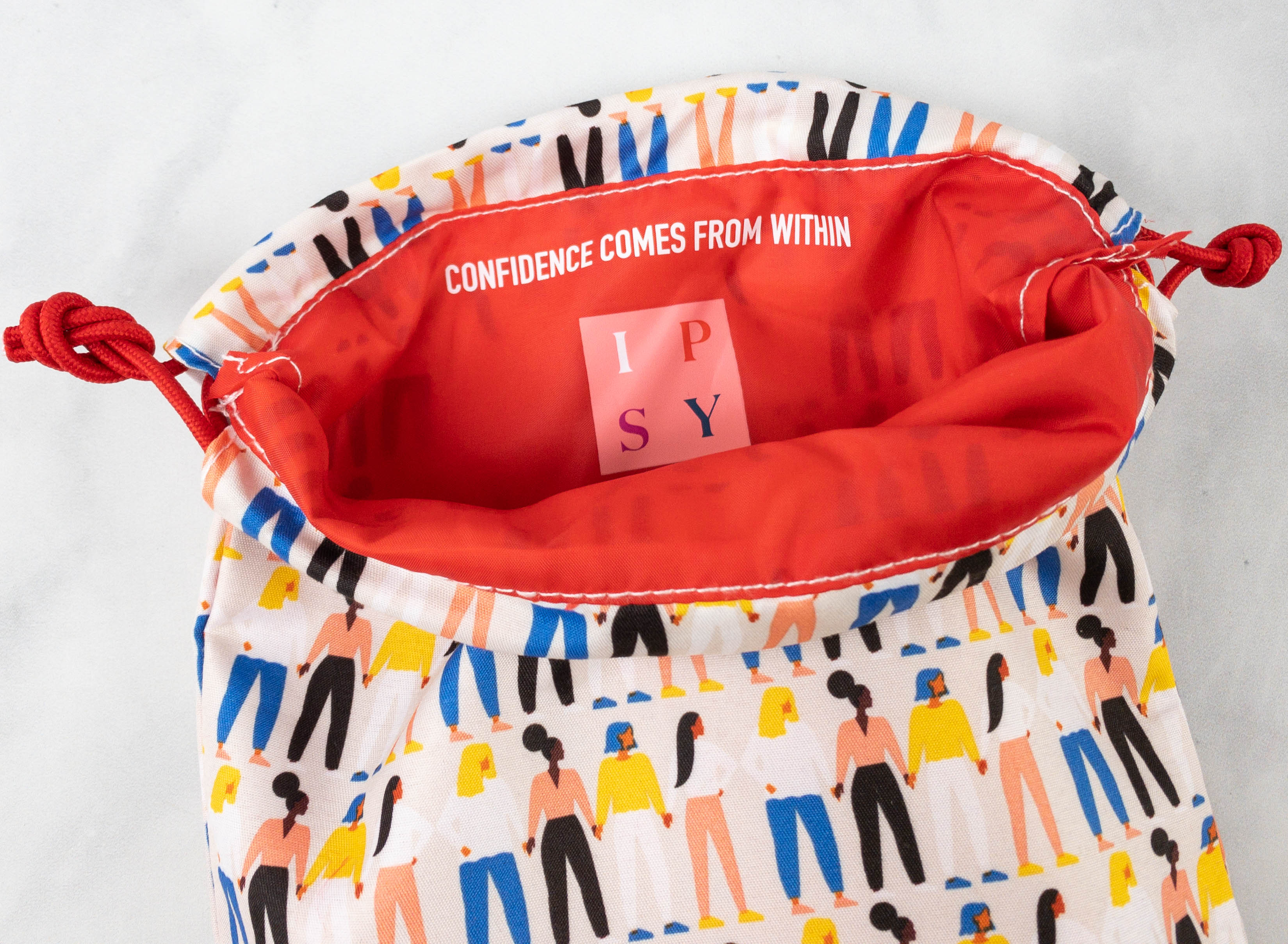 Inside it says, "Confidence from within" along with the IPSY branding. So cute! I love this bag!
This month's theme is STRONGER TOGETHER.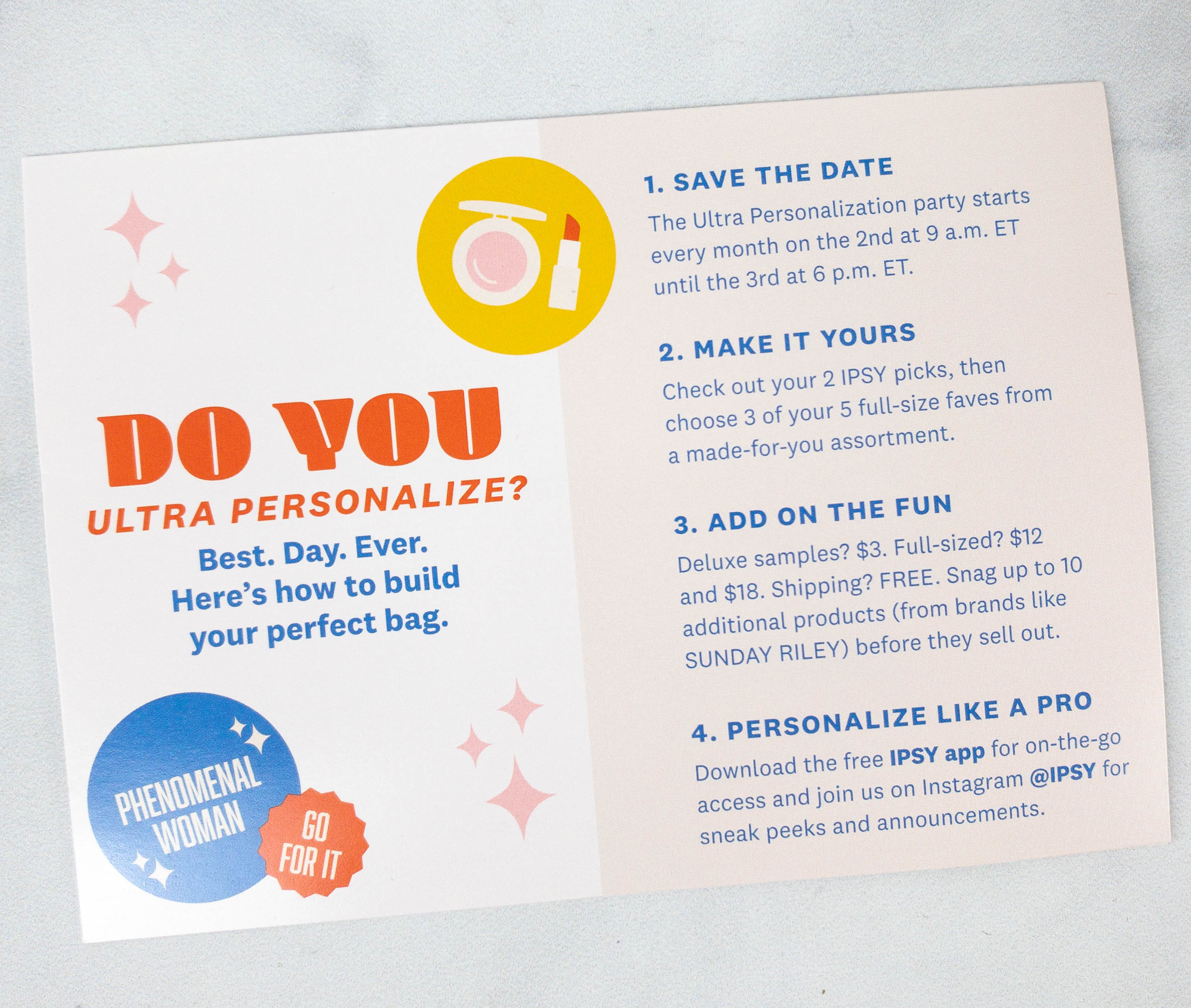 The card promotes building your own perfect bag by personalizing your IPSY bag!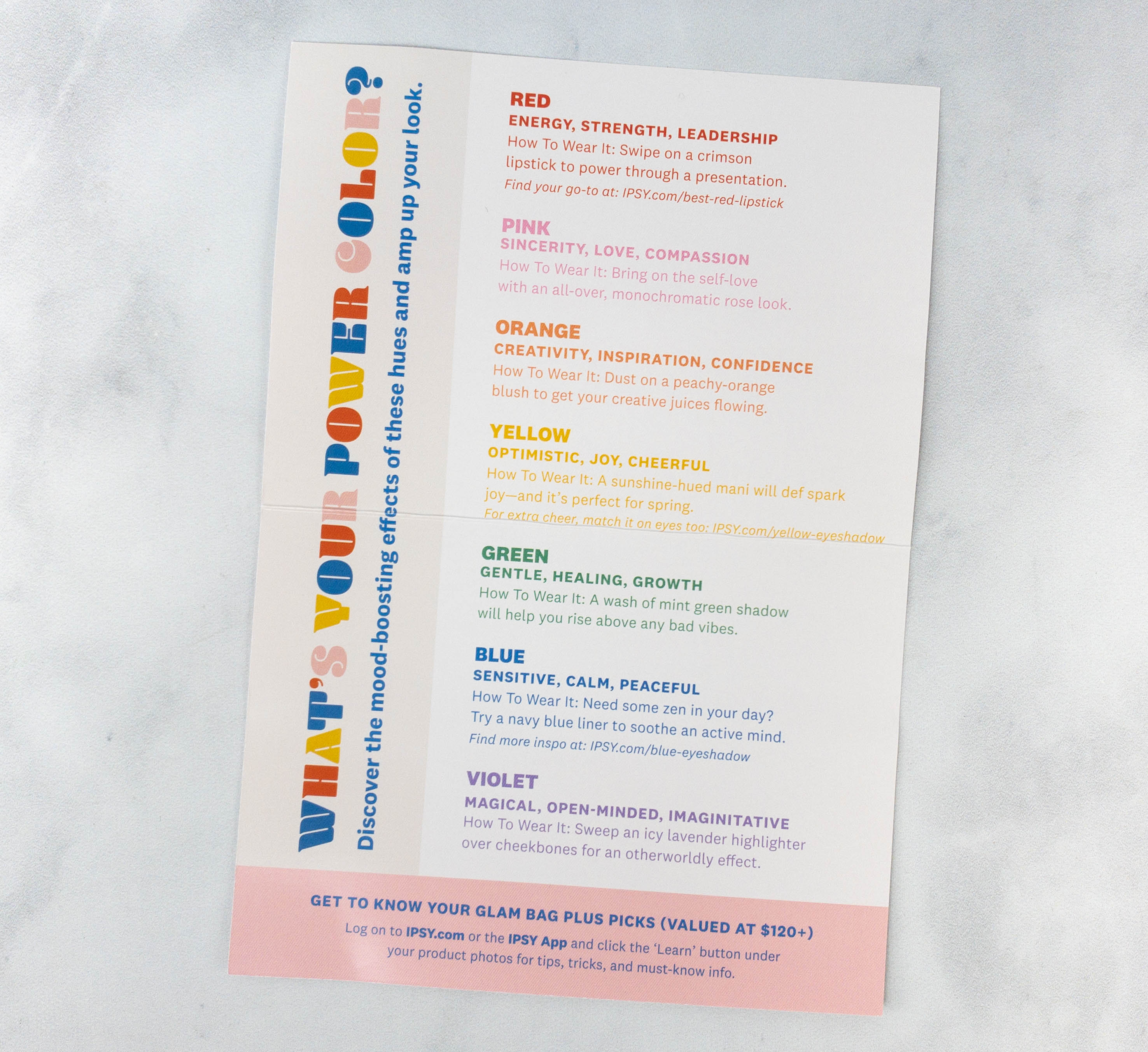 There's also a feature about colors and how they affect us.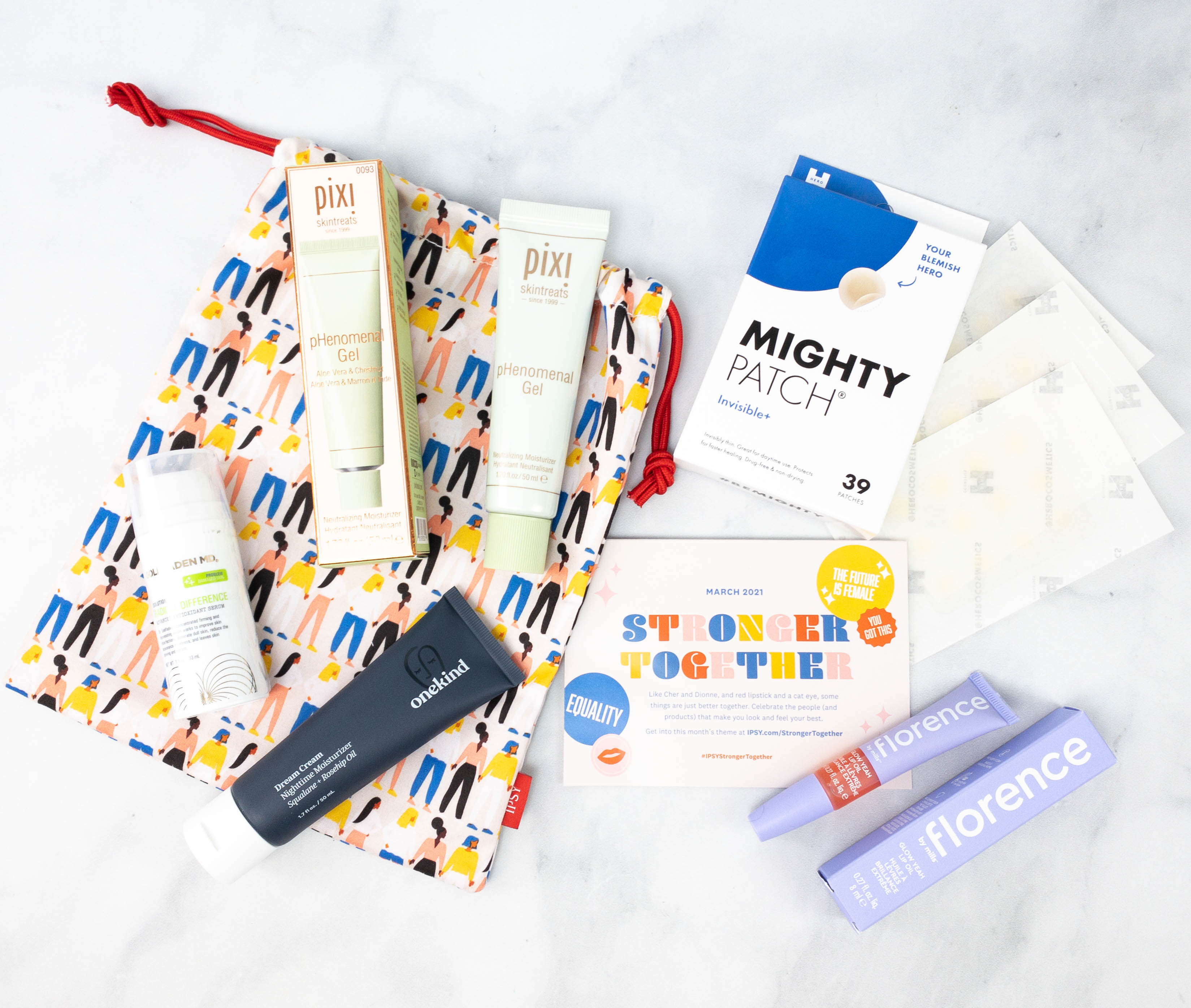 Everything in the box!
Ipsy Picked: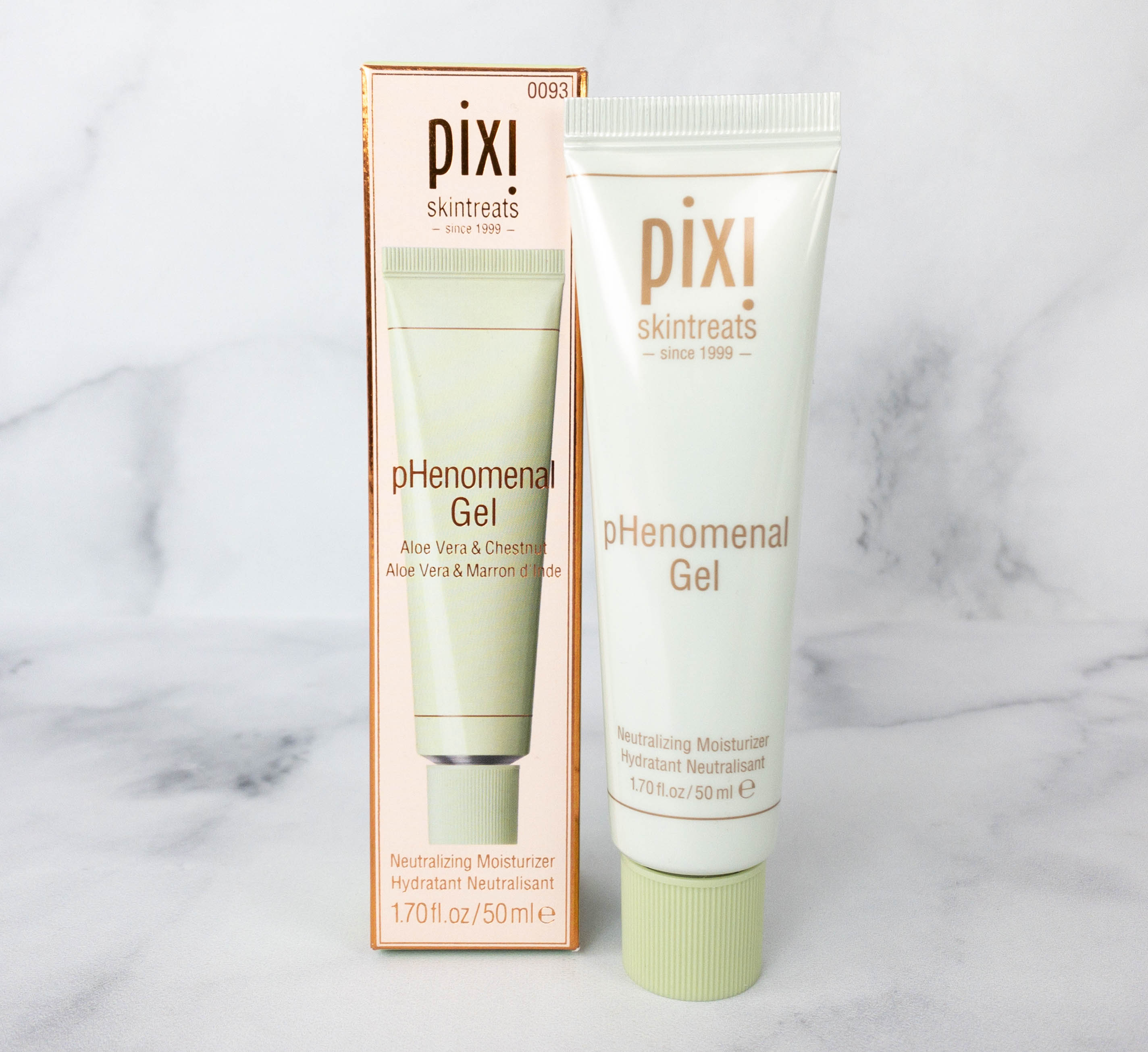 Pixi Beauty pHenomenal Gel ($24) This gel moisturizes the skin and helps balance out the skin's pH levels at the same time. This is great because when your skin is at an optimal pH level, it means it has better moisture retention and barrier function, resulting to smoother and healthier skin. Ingredients include horse chestnut extract for soothing irritations and aloe vera for hydration. The gel was surprisingly lightweight and it also works well under makeup, making it great for daily use!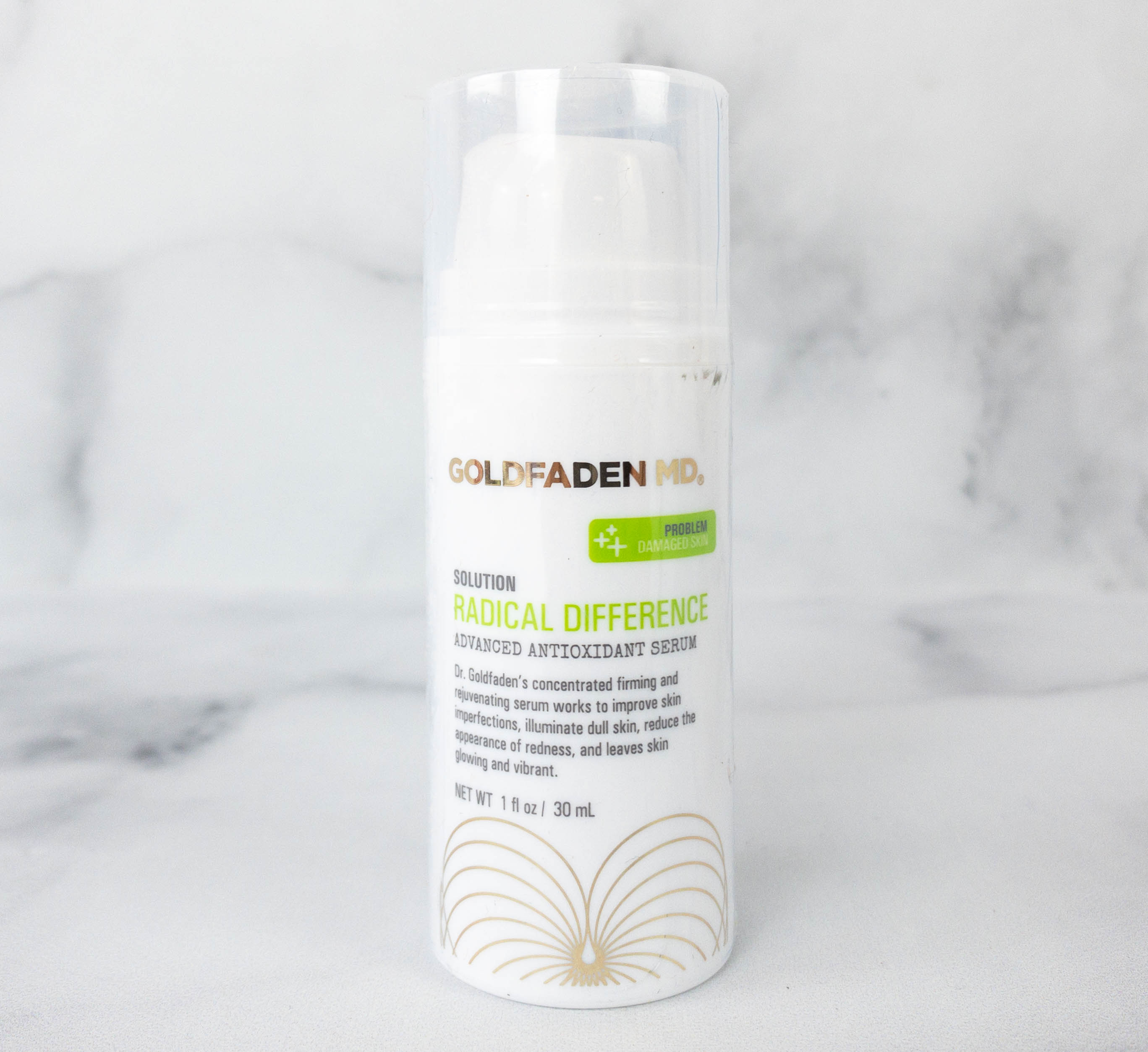 Goldfaden MD Radical Difference ($80) Ideal for those who have dry and dull skin, this serum contains a blend of red tea, cherry extracts, and hyaluronic acid that delivers hydration, improves skin texture, and even fights fine lines and wrinkles. A small amount goes a long way with this one! Simply massage a drop or two of this serum before your moisturizer to get the intended benefits. The formula doesn't contain fragrances and oils either, so I don't have to worry about it irritating my nose or clogging my pores! I thought this was a great pick by the algorithm!
I picked: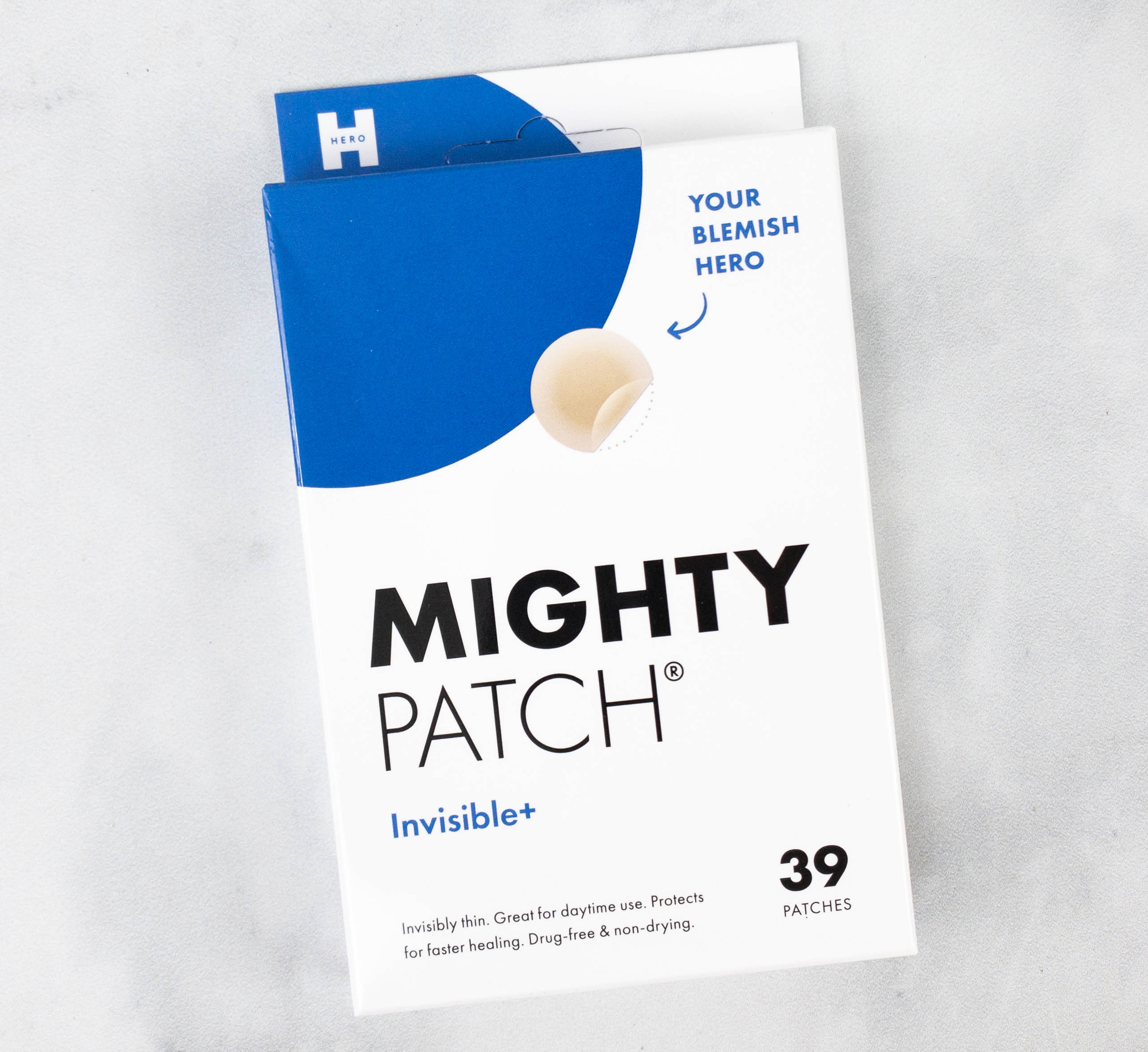 Hero Cosmetics Mighty Patch Invisible+ ($17.99) These patches are loaded with hydrocolloid, a plant-based gel that helps soothe pimples by absorbing and trapping the gunk. This will help the pimple pop with less fuss and it even promotes faster healing.
They are great to use during the day because they are so thin that you can even put a layer of makeup over them.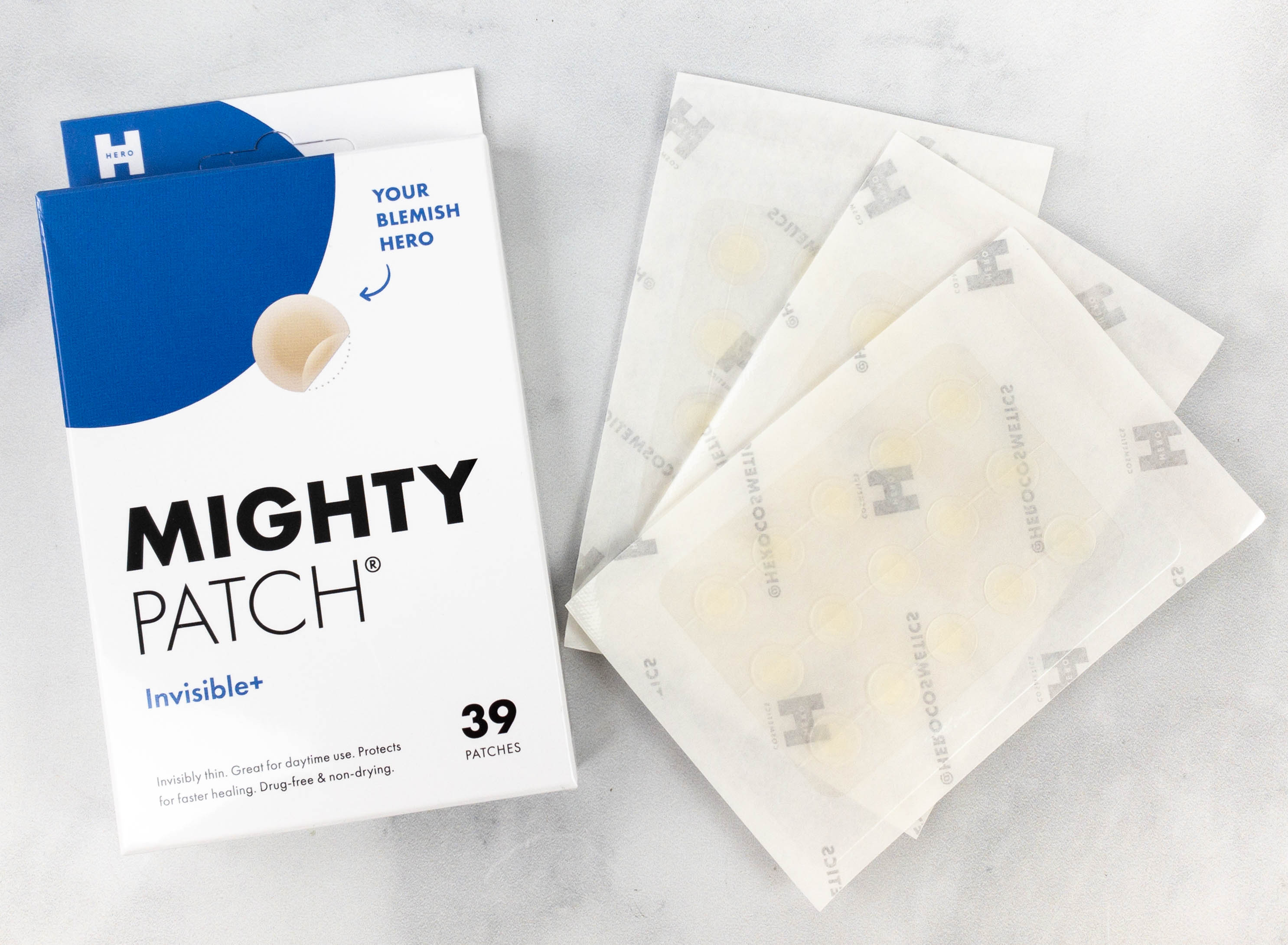 The box contains a total of 39 patches, and they are well-sealed so the patches won't get exposed to dirt prior to using them.
This was such a score! This subscription only costs $25 per month, and the MSRP for this is almost that!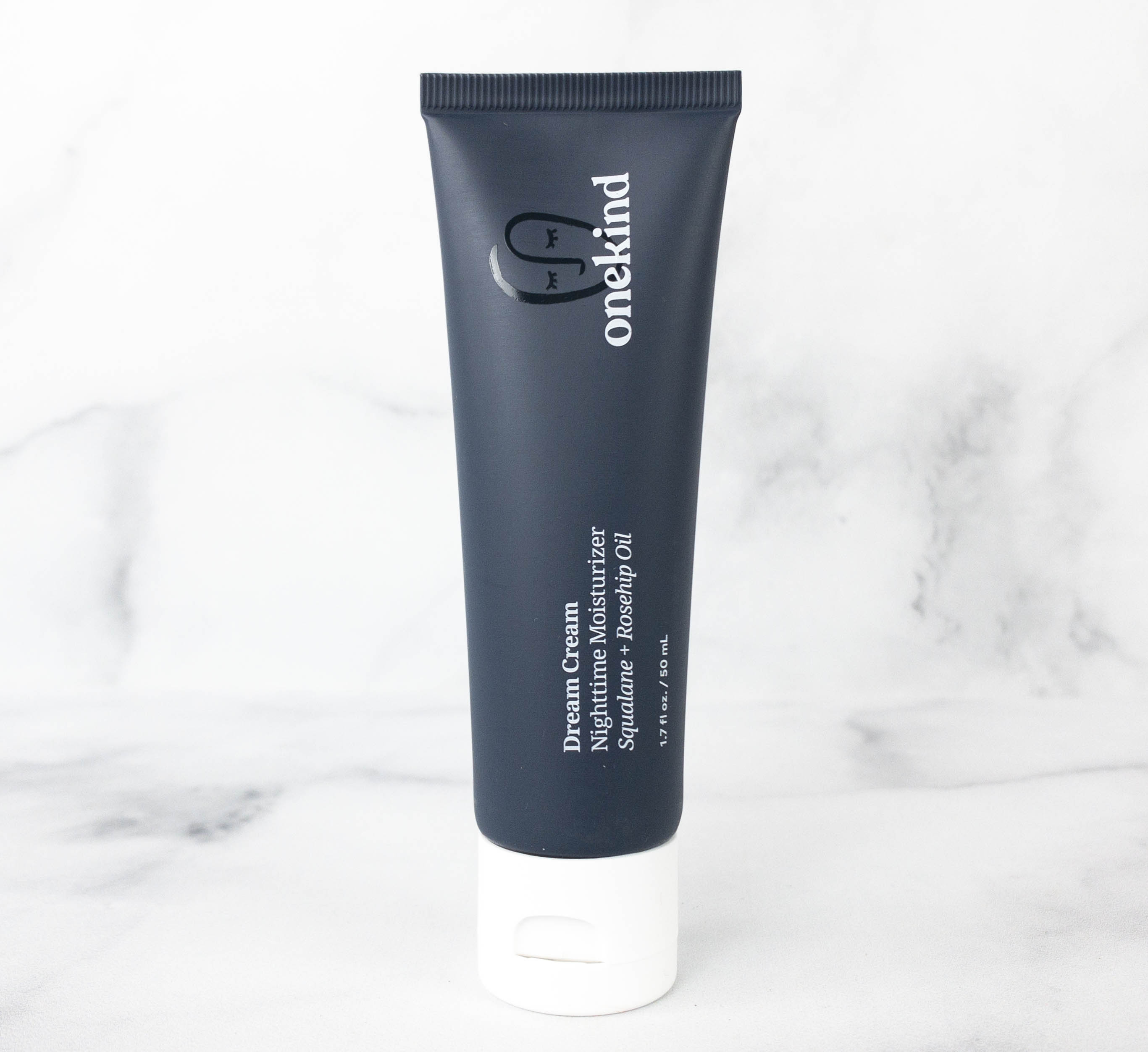 OneKind Dream Cream Nighttime Moisturizer ($38) It's a moisturizer specially formulated for nighttime use! Key ingredients include squalene which helps lock in moisture in the skin, plus rosehip oil, chamomile, barley, and aloe vera that soothe the skin and help fight signs of aging. It absorbs nicely, and it doesn't leave any residue either.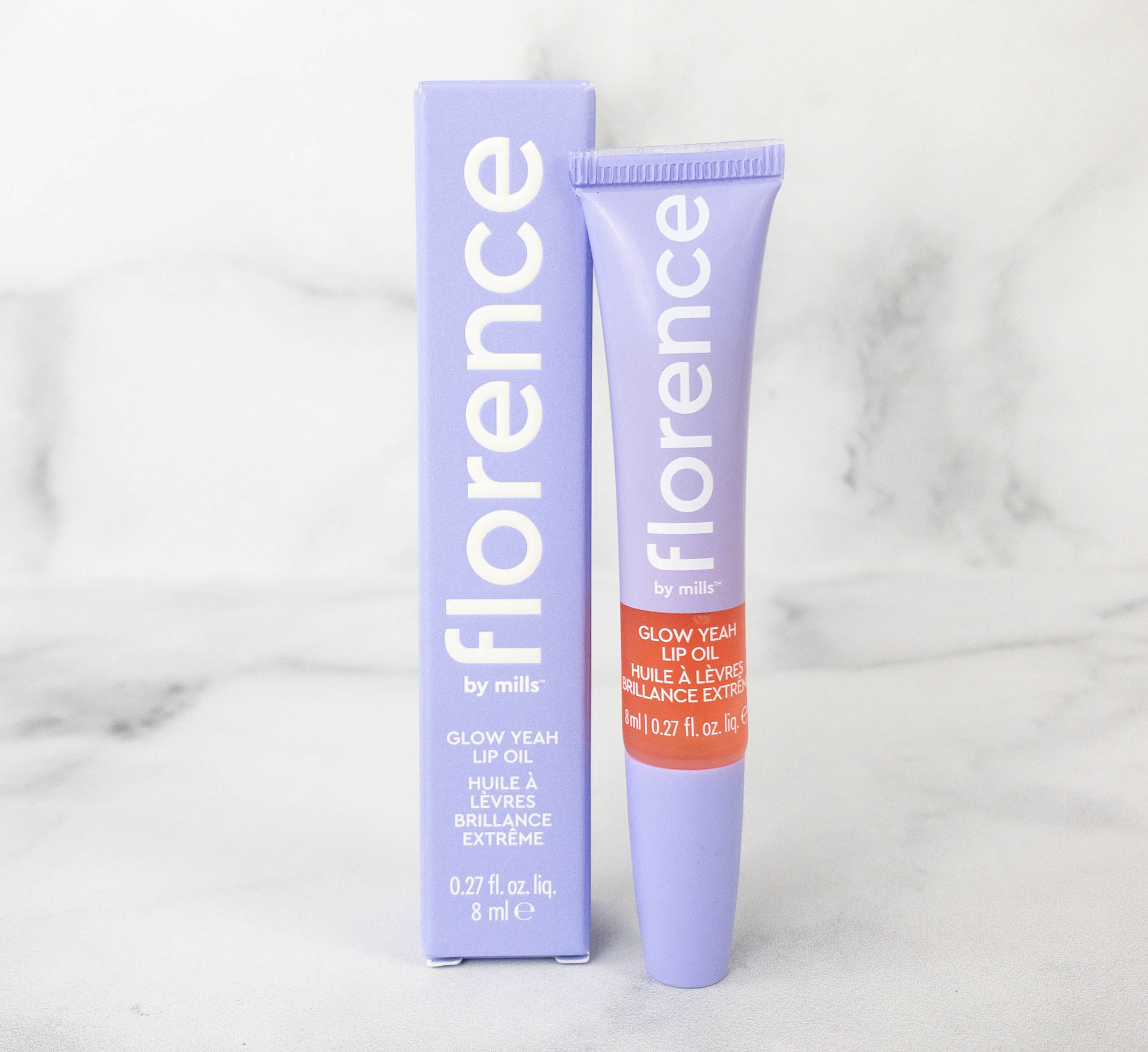 Florence By Mills Glow Yeah Hydrating Lip Oil ($14) This hydrating oil is enriched with vitamins and antioxidants that work together to help keep the lips soft and smooth! It contains African mango butter which is what adds serious moisture and shine to the lips. It leaves a tinge of color on the lips as well, and you can even wear it on top of your favorite lipstick for that extra shine.
I received $173.99 worth of items in this $25 box, and I'm really happy! Most of them are skin care products with moisturizing benefits, which is what my skin exactly needs right now. My favorite among them would have to be the gel moisturizer. It sinks right into my skin, relieving it from dryness and tightness! I also like the serum which has hydrating and anti-aging benefits, and the patches that help zits heal fast. IPSY Glambag Plus always does a great job with their monthly curations. I love that there are 3 choice items per bag! Honestly, it's hard to pick since they all look and sound wonderful but at least I get to try my top choice first. Overall, this is another great curation. If you're looking to get the best value for your money in a beauty subscription, this one is definitely a must-try!
What do you think of this month's Ipsy Glambag Plus?