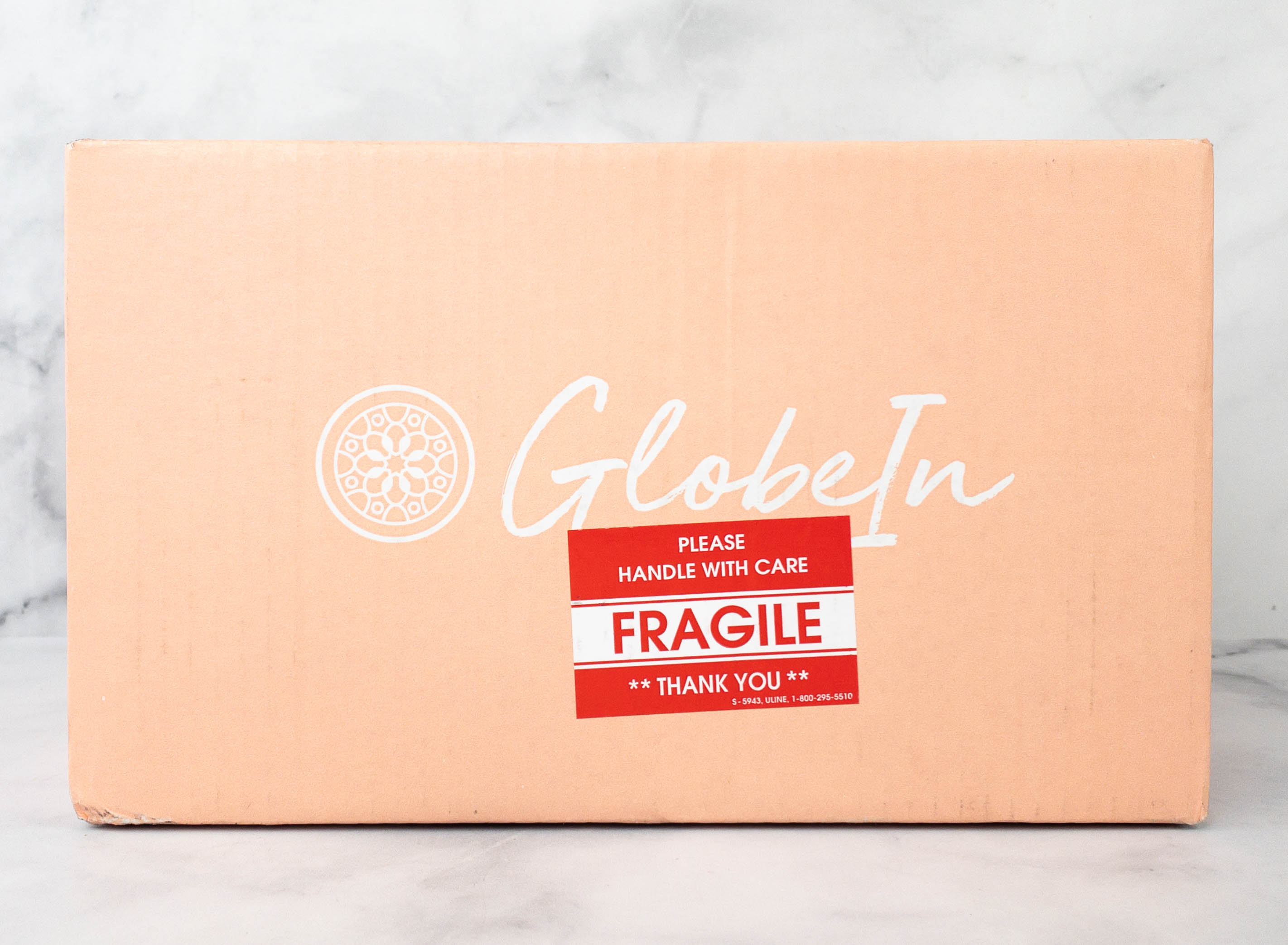 The GlobeIn Artisan Box Club is a subscription that sends handcrafted products from around the world. All items are produced either by collectives that are fair trade certified or that respect and adhere to fair trade principles. All artisans and farmers whose products are distributed by GlobeIn are paid a fair wage for their products.
This subscription is currently experiencing extreme delays. In addition, when you sign up, most of the advertised boxes are unavailable. Subscribers report purchasing shop items that go out of stock, and the inability to receive a refund – only credit is offered. While we did receive a review box in a timely fashion, we don't think this is indicative of GlobeIn's current status.  Some subscribers are starting to receive their boxes from 2-3 months ago, GlobeIn is still experiencing heavy delays on all their operations, including customer support emails.
DEAL: Get 50% off your first box on any 3-month GlobeIn Premium Subscription Box. Use this link and the coupon code TRYUS50 at checkout. OR get FREE Shipping on your first with code FREESHIP!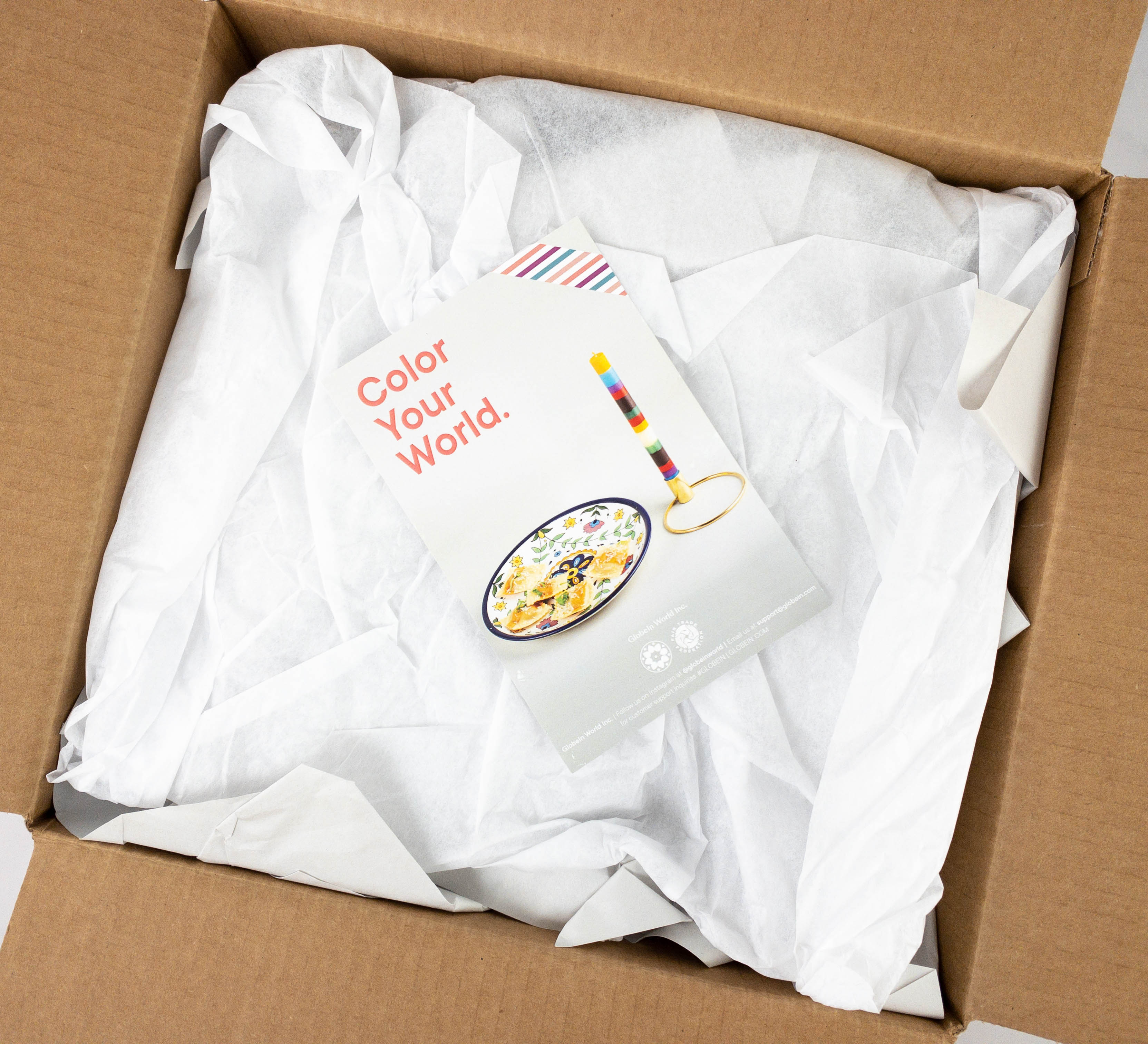 Everything was well wrapped and protected during shipping.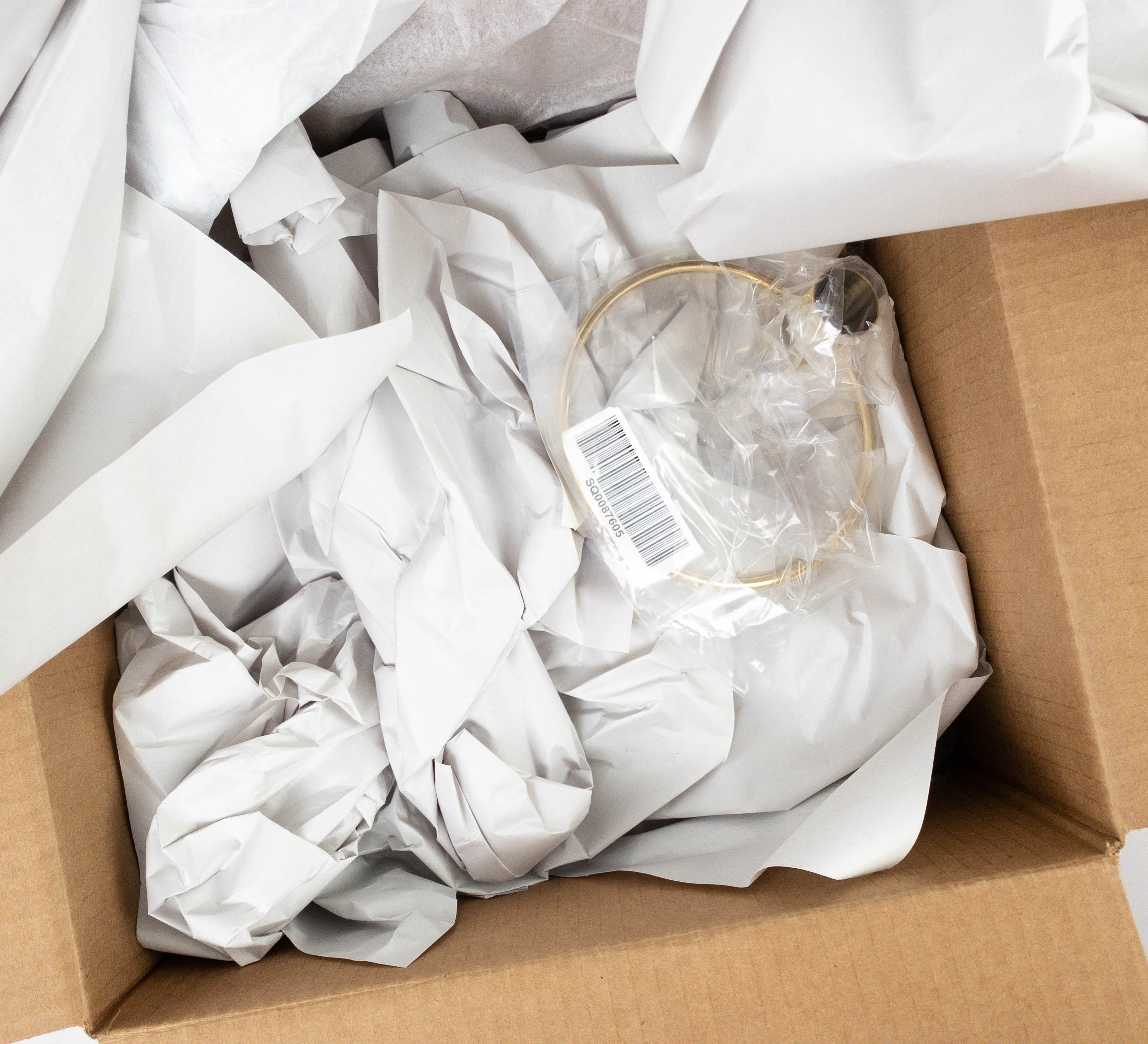 Some of the items were also wrapped in plastic.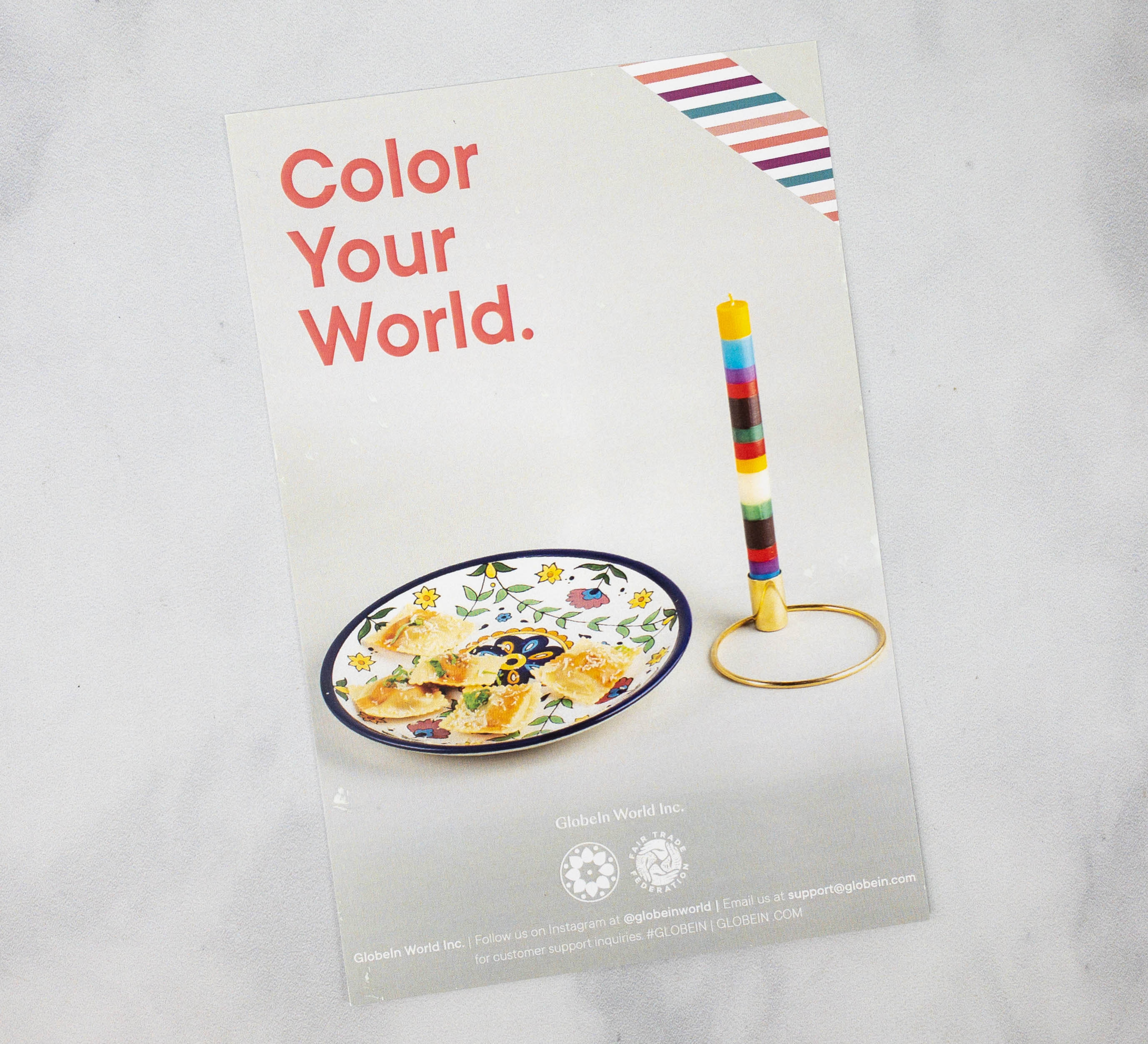 Instead of a booklet, they sent a card in this month's box.
It features brief stories of the makers, and there's also a link and QR code that directs you to the website where you can know more about them.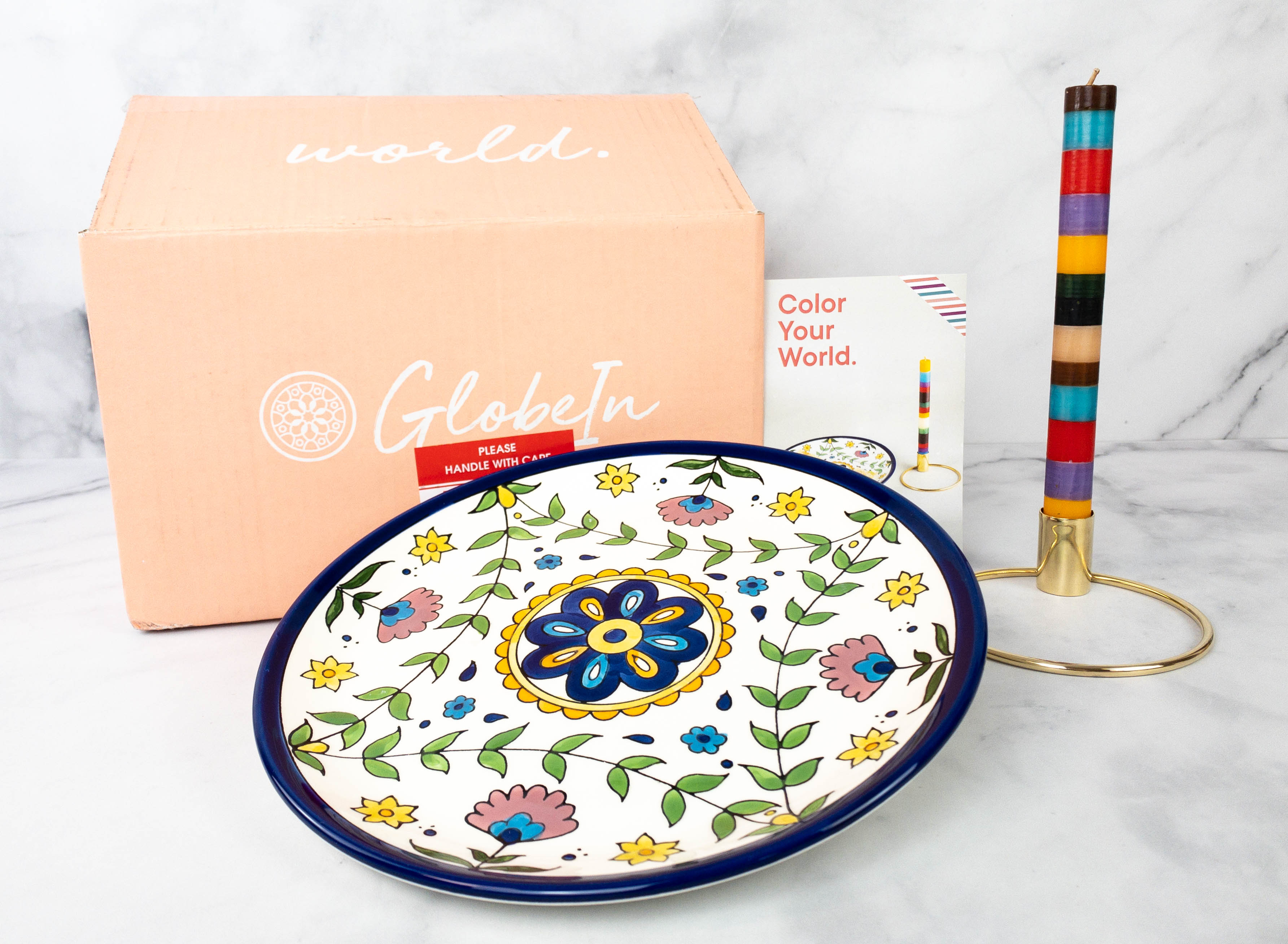 Everything in my BANQUET box!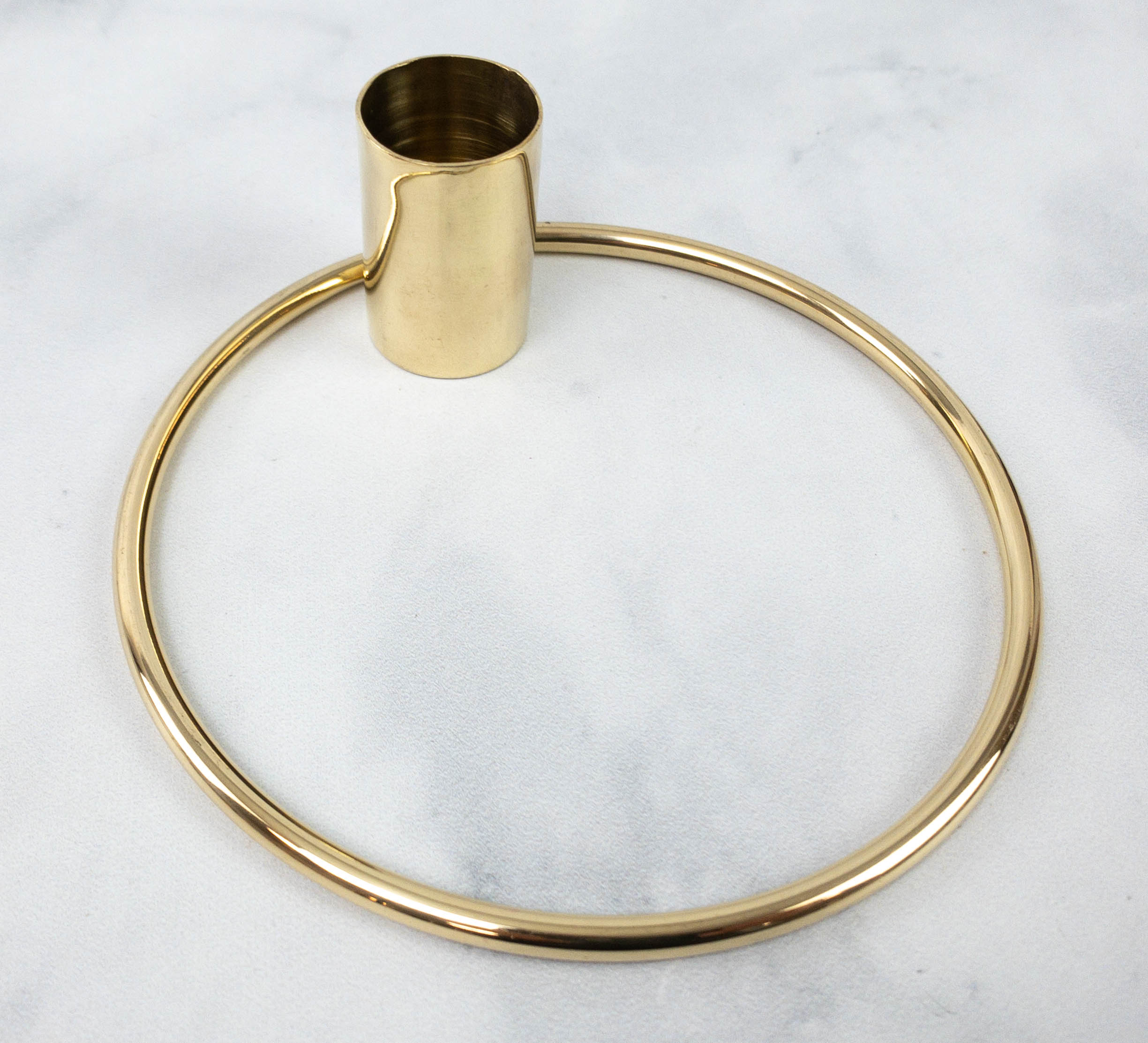 Orbital Taper Candle Holder – India. This piece is a modern take on the traditional taper candle holders. The gold color definitely gives it a more vibrant look. It's made by Mohd Meeraj and he designed it to be minimalistic yet eye-catching.
Handmade Taper Candle – Memphis Stripe – South Africa. Made with natural paraffin wax and a cotton wick, this candle ensures a clean burn!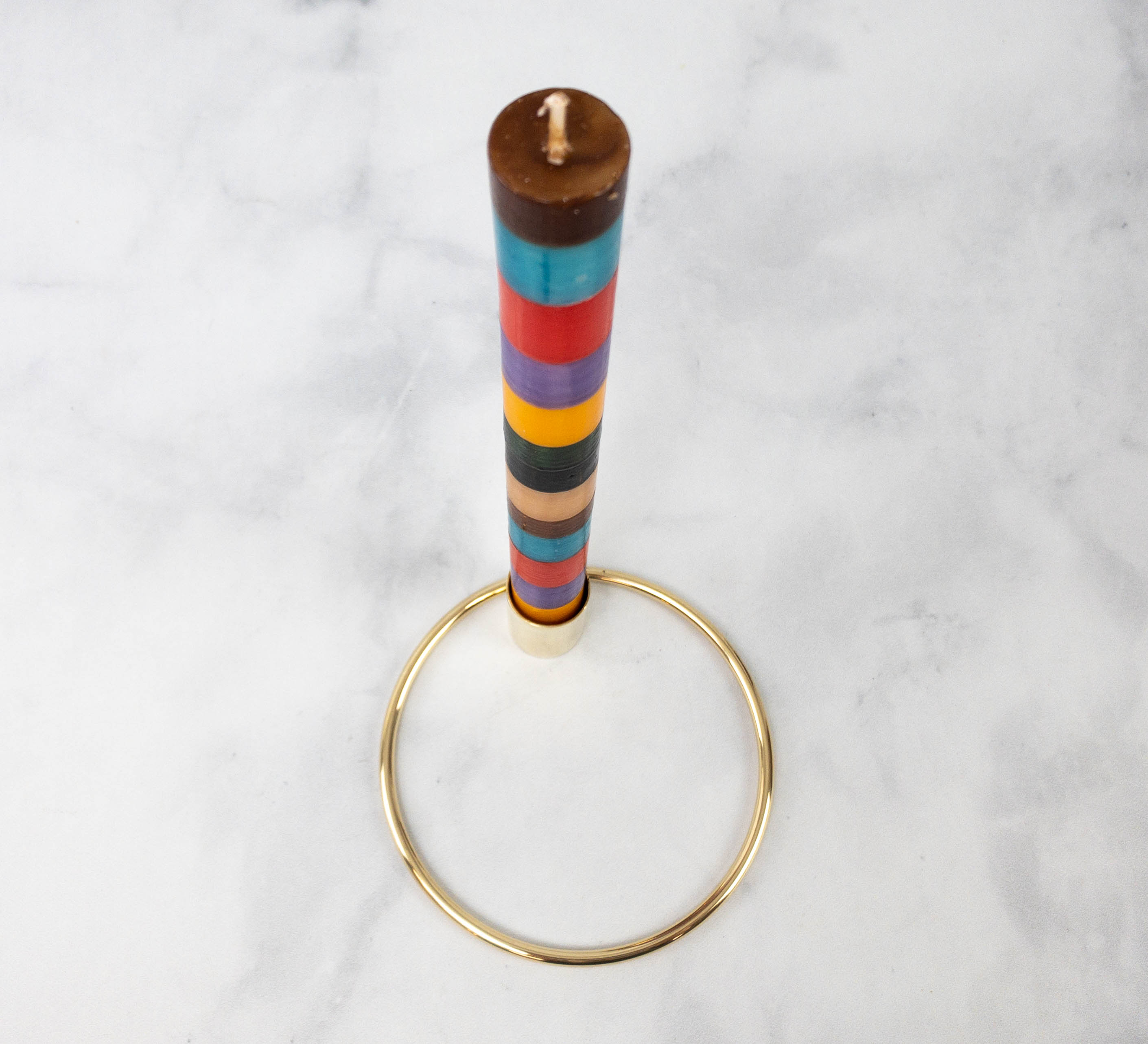 The long candle features stripes in different colors, elevating my usual dining table decor at home.
This one is made by Ronnie Daniels and it also fits the candle holder included in the box.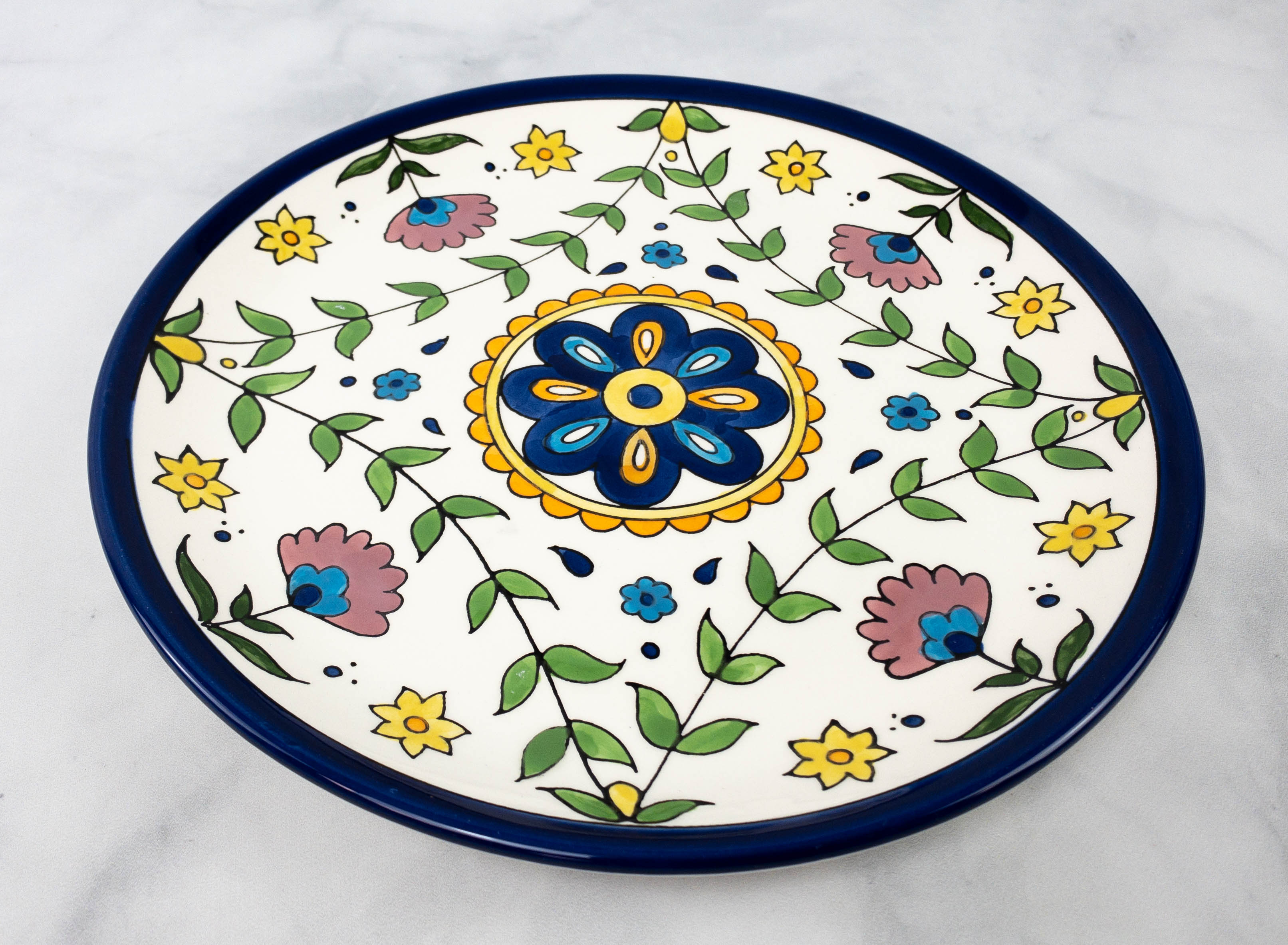 Royal Dinner Plate – Palestinian Territories. Lastly, here's a beautiful hand-painted plate by Holy Land Crafts. This is perfect for serving cookies and other treats, and can also be used as the centerpiece because of its colorful design.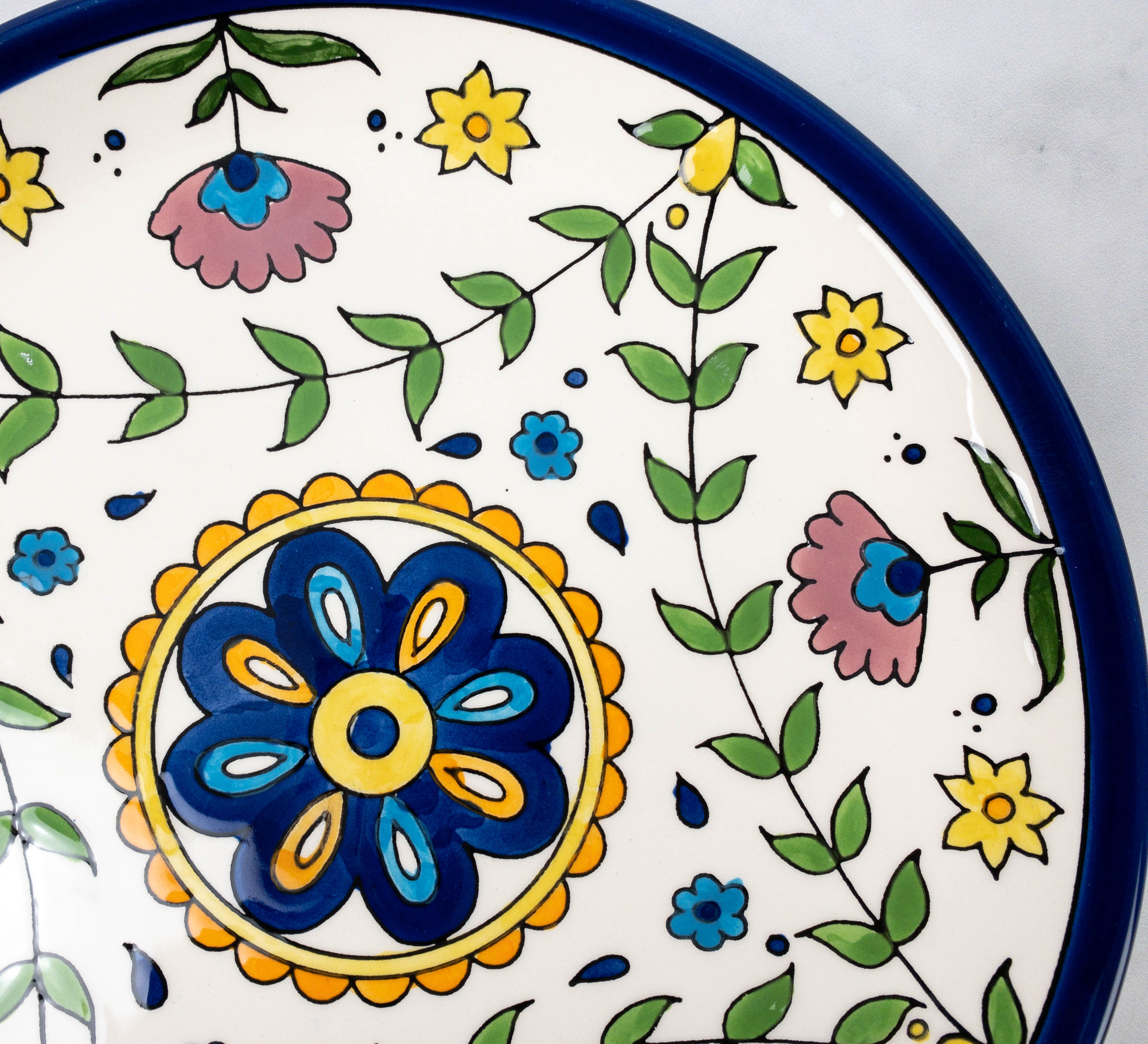 This piece is made with ceramic so it will last a long time as long as it is handled with care to avoid breakage. I really like this because of how intricate the artwork is.
This month's GlobeIn Artisan Box includes artisanal items for a banquet setup. There's a golden candle holder, a tamper candle, and a stunning plate with hand-painted details. They complement each other well, making it easy for anyone to elevate the look of any a dinner table. My favorite item is definitely the plate because it's not just aesthetically pleasing, it's also a versatile piece. It can be used to serve finger food, and it can be simply used as a decoration as well. The items are really great, I just hope they do something with the delays and other issues that subscribers have been experiencing recently.
What do you think of this GlobeIn Artisan Box?

Visit Globe In Artisan Box Club to subscribe or find out more!