Gacha Gacha Crate is a new box from Japan Crate that follows the gachapon craze in Japan. Each box contains six hand-selected gachapon capsules that may contain useful accessories, your favorite characters, and a whole lot more.  Boxes start at $38.95, and shipping is free.
DEAL: Use coupon code HELLO to get $3 off your first box.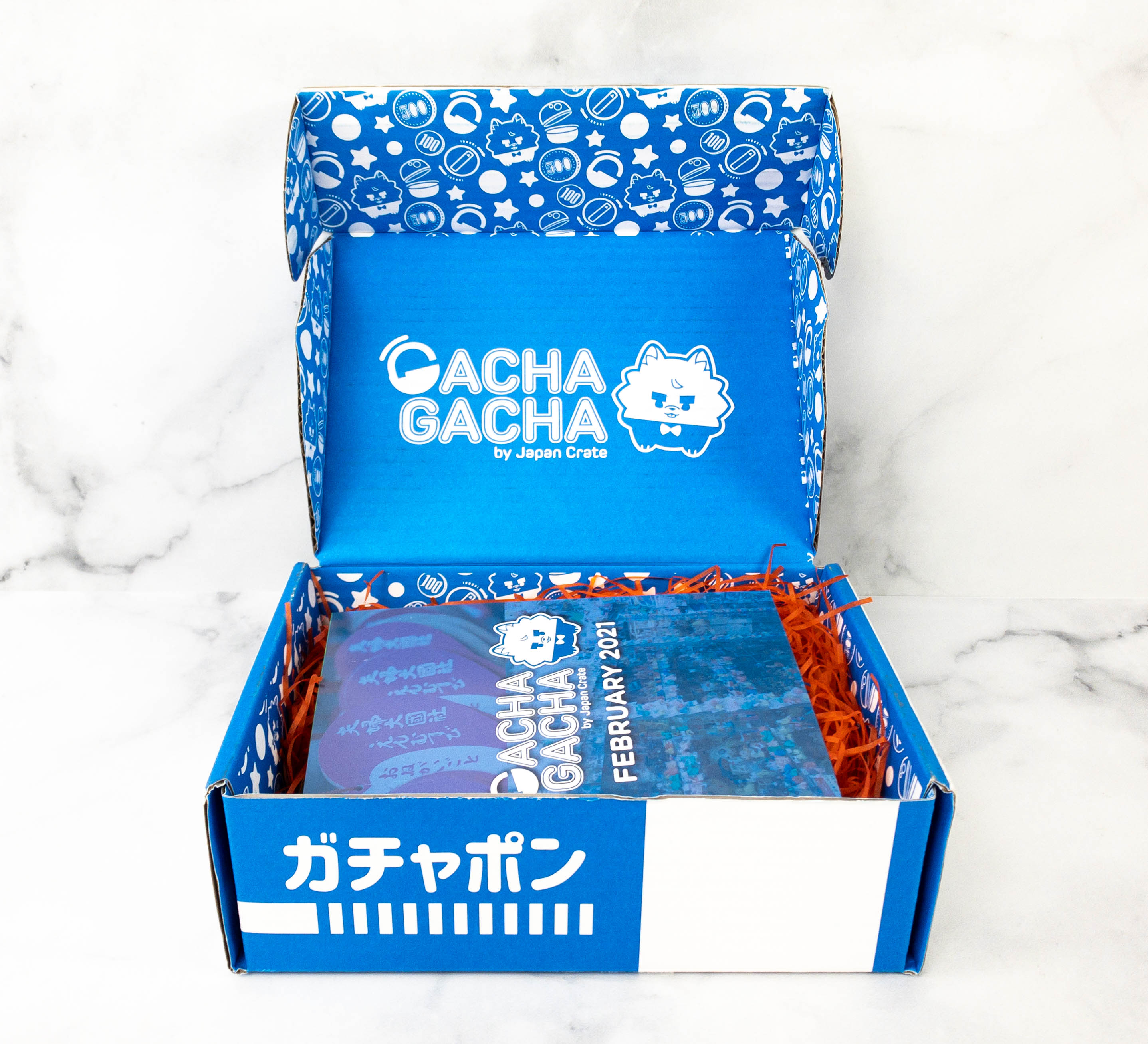 The interior of the box has cute doodles and the presentation is really kawaii.
It's like a nest containing six gachapon capsules sitting comfortably in an orange fillers.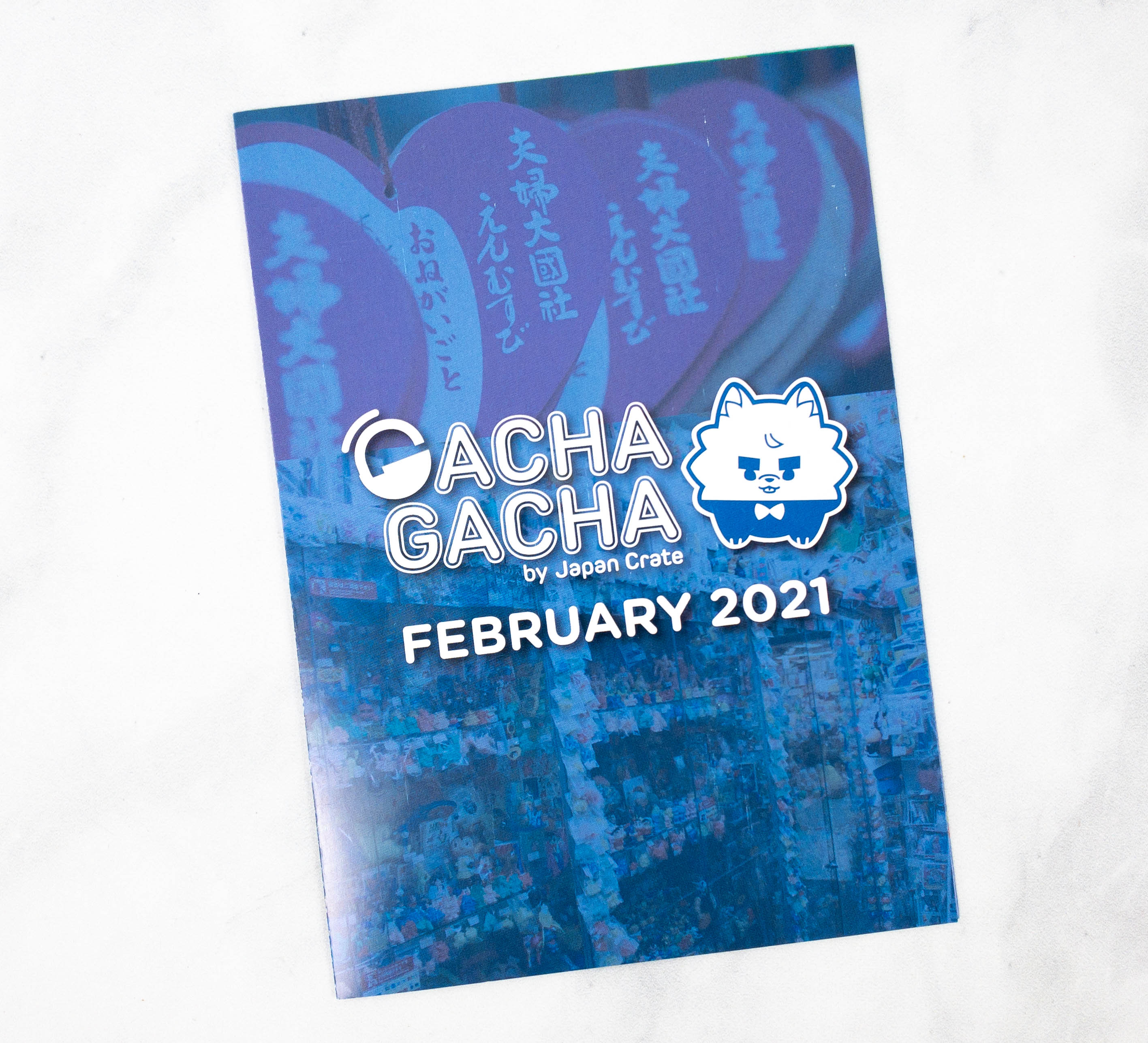 Every box includes a monthly Gacha Gacha magazine!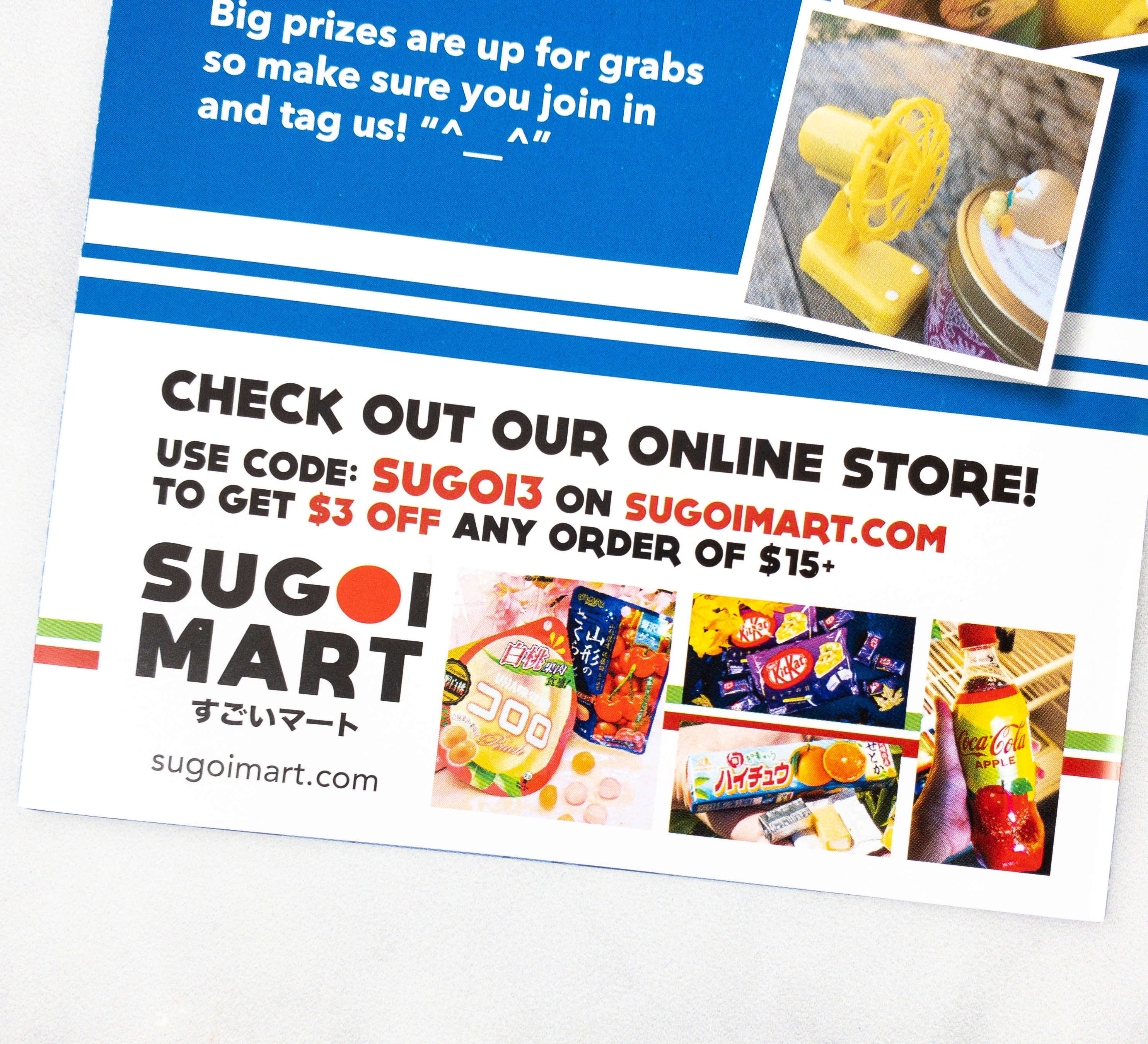 On this part of the magazine is an ad about Sugoi Mart!
There's also a feature about the Animal Crossing gachapon included in this box!
Here's the complete list of gachapons, together with some information about each of them.
The gachapon capsules came in a variety of colors. Its concept is similar to surprise eggs and blind bags.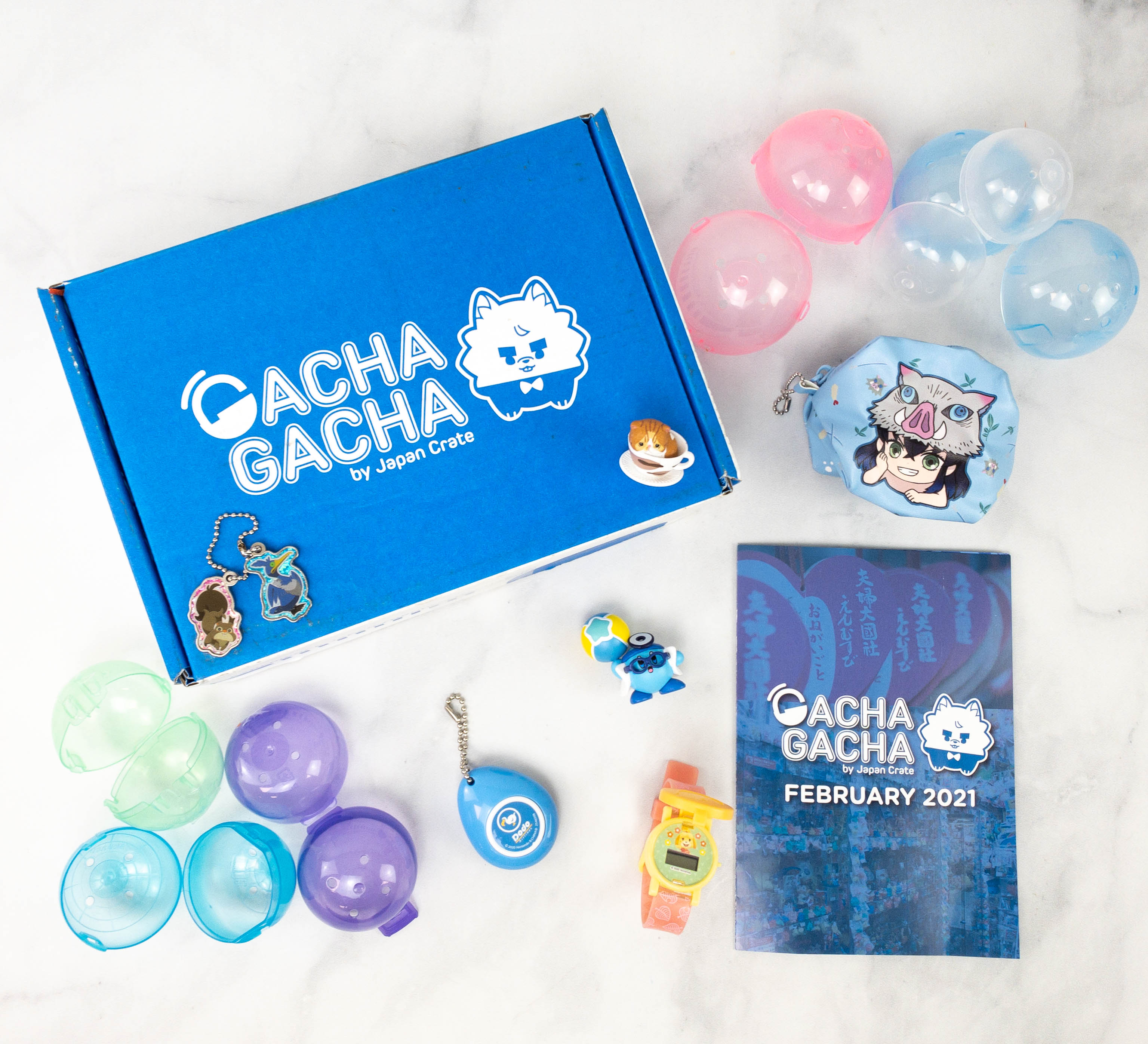 Everything in my February 2021 box!
Animal Crossing Watch. This month's gachapons included a beautiful wrist watch! The straps are pink and the clock itself is yellow.
The front features Isabelle, a shih tzu that serves as a secretary to the playing character in the Animal Crossing game.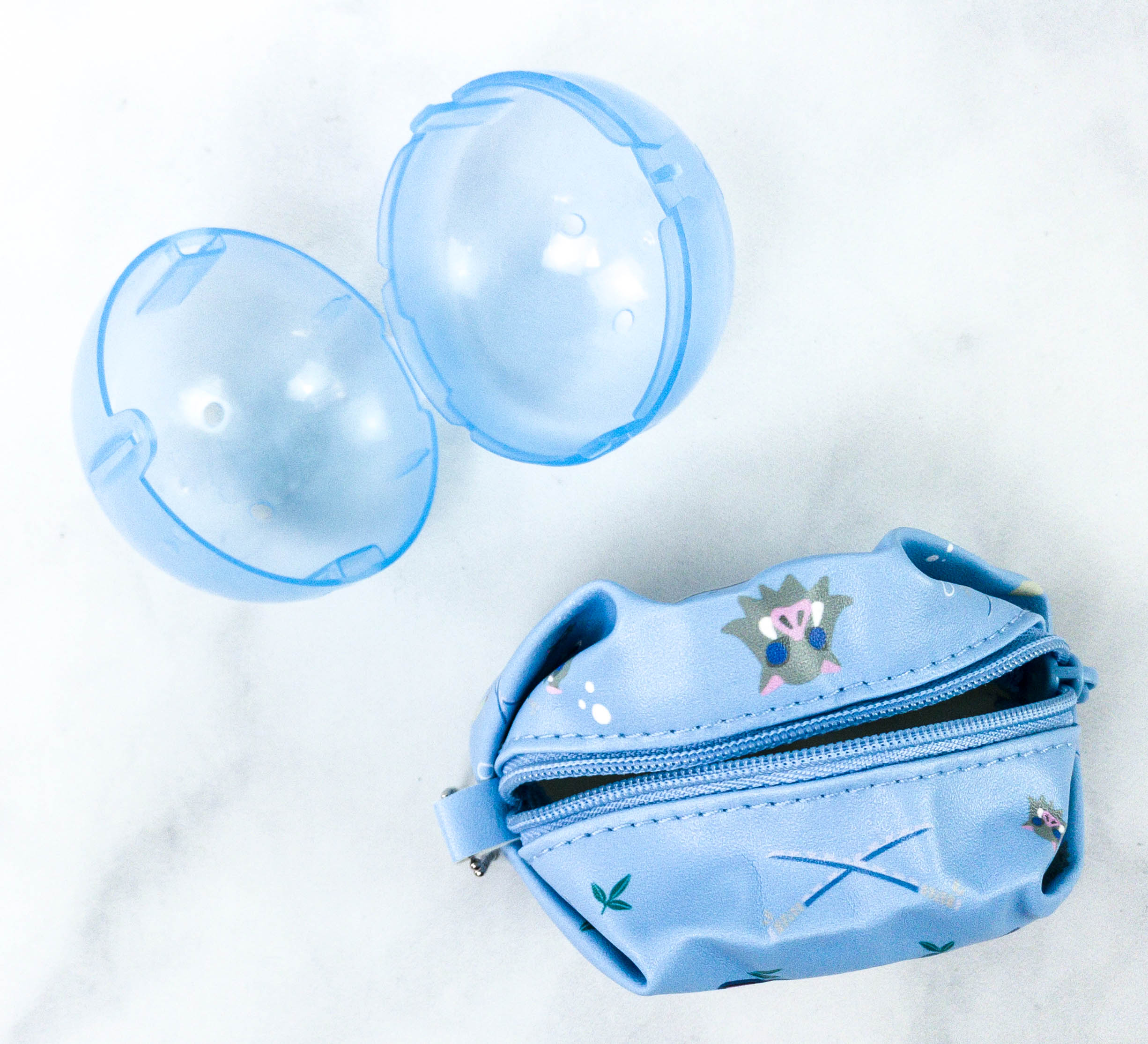 Demon Slayer Pouch. Next is a Demon Slayer designed pouch in a cute bright blue color.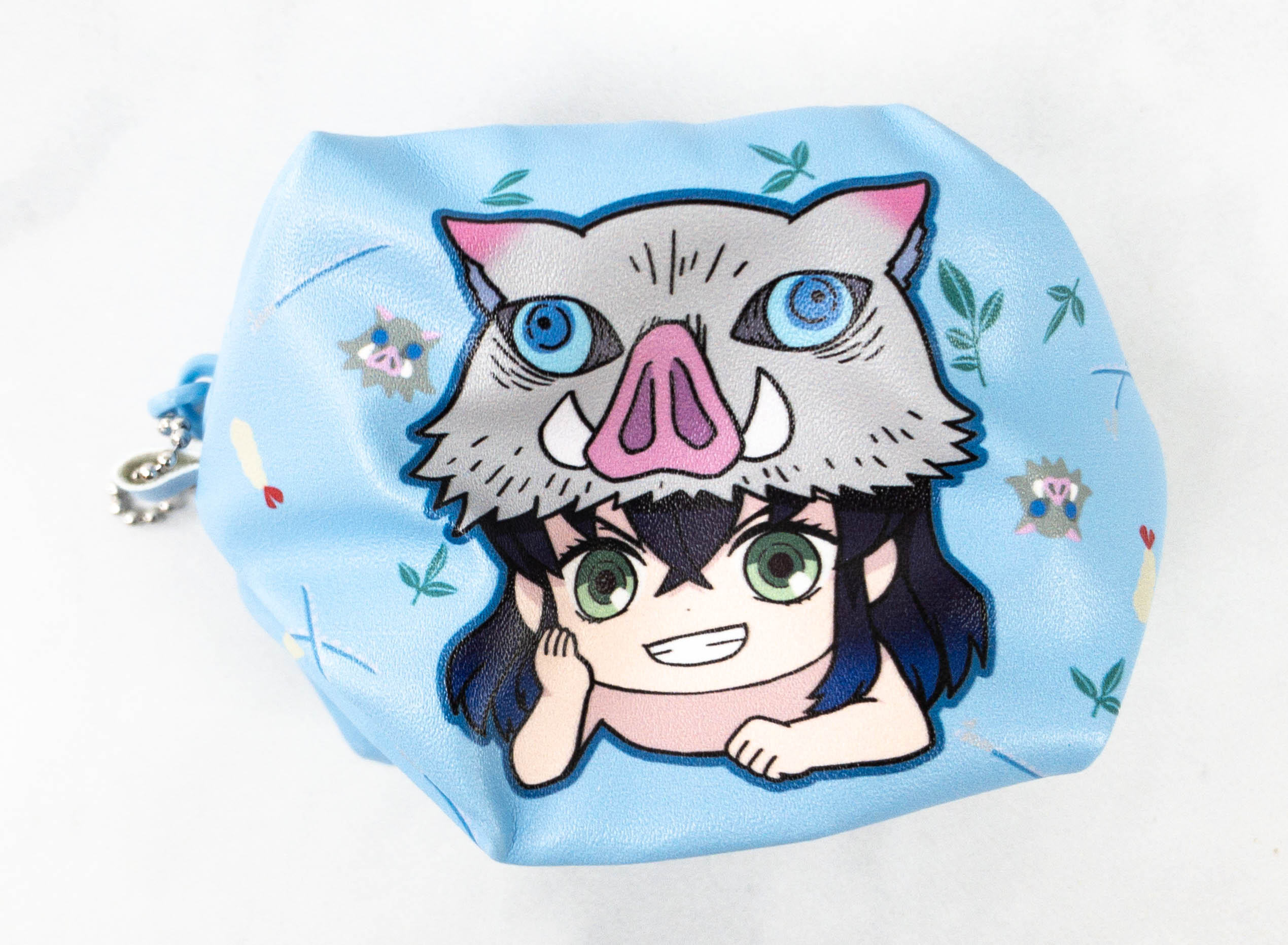 This part has a print of a cute and young version of Inosuke with his boar mask on top of his head!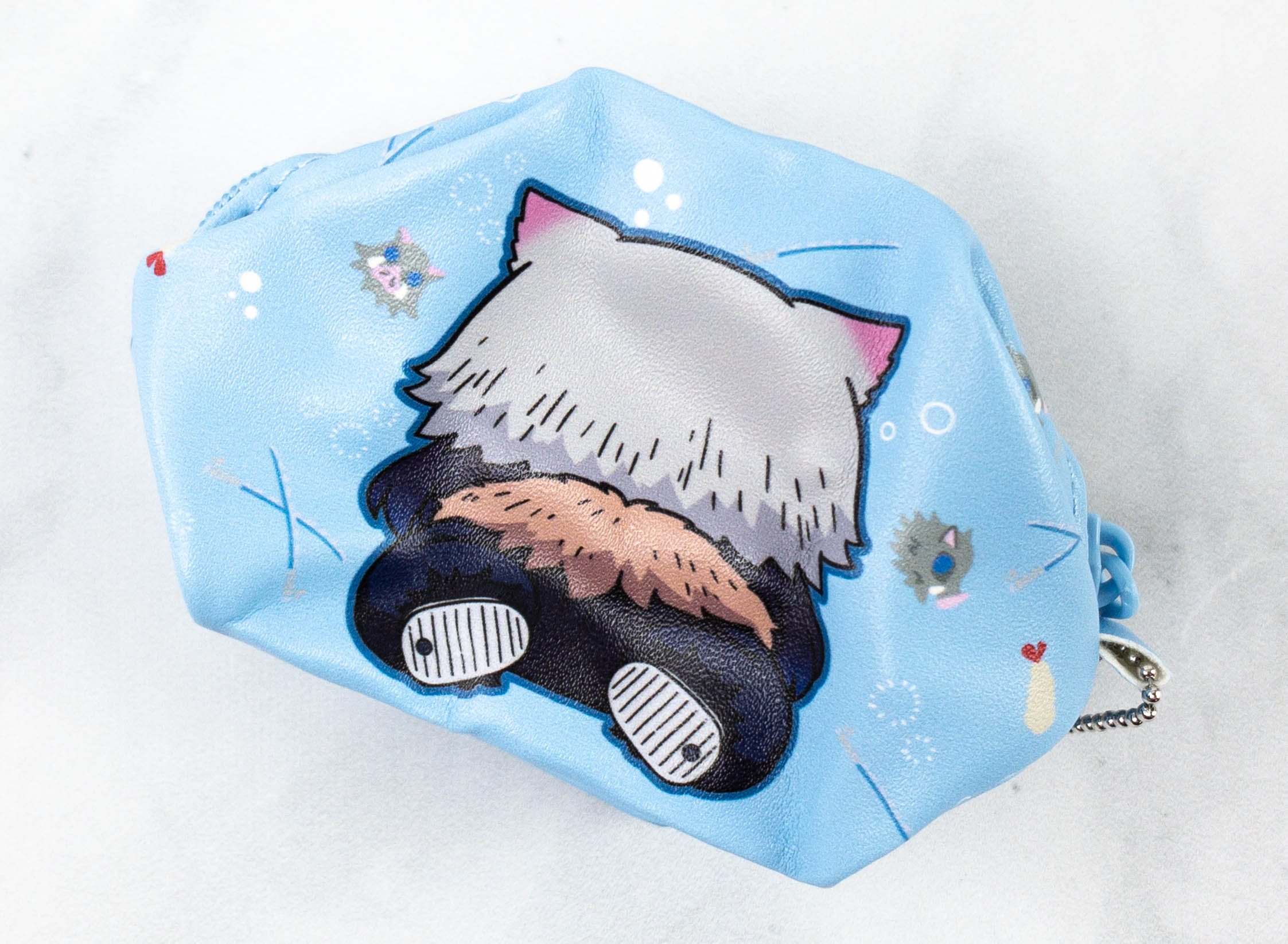 The other side of the pouch shows the character's back view.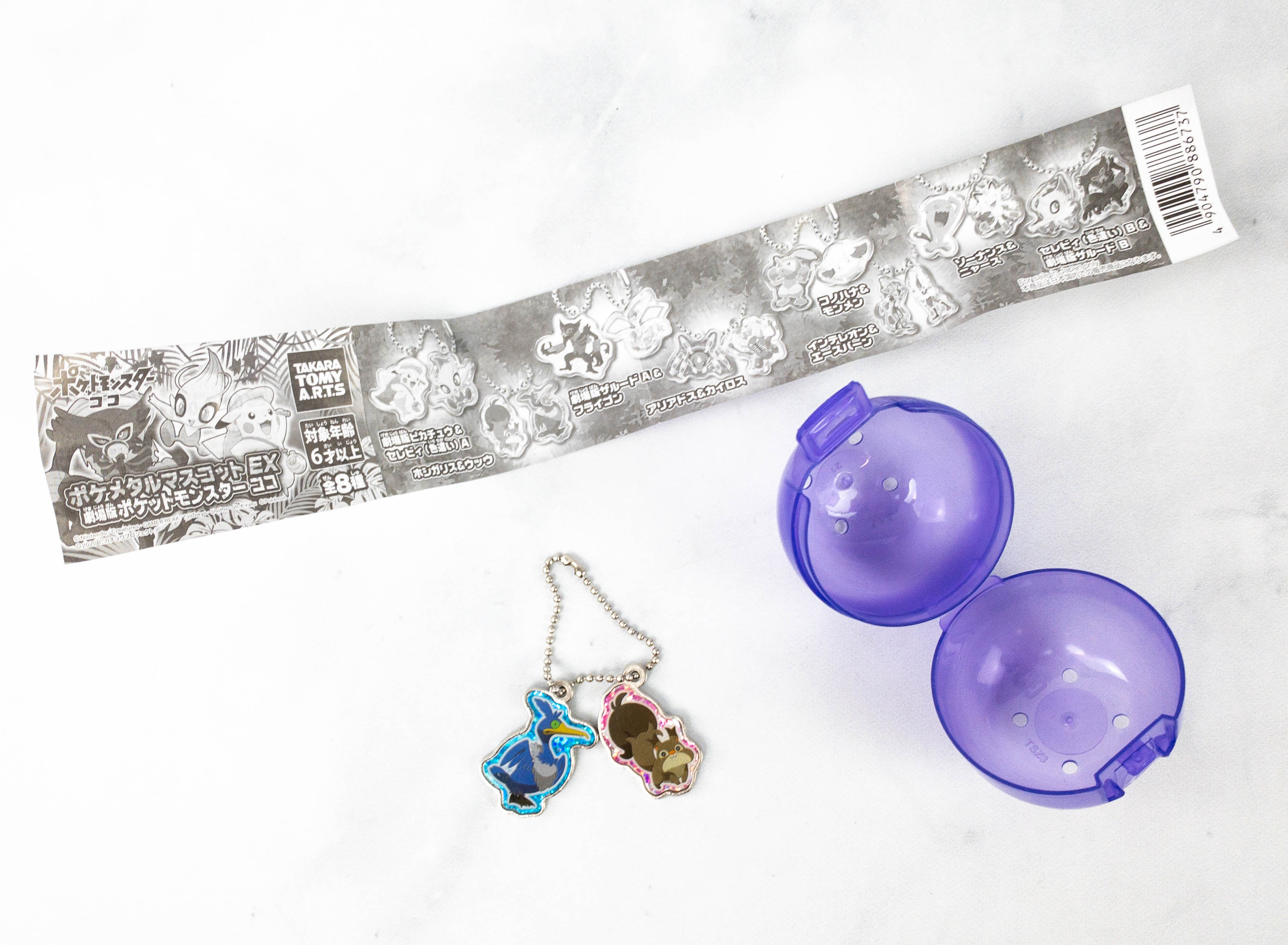 Pokemon Keychain. They also included a keychain that features 2 characters from Pokemon.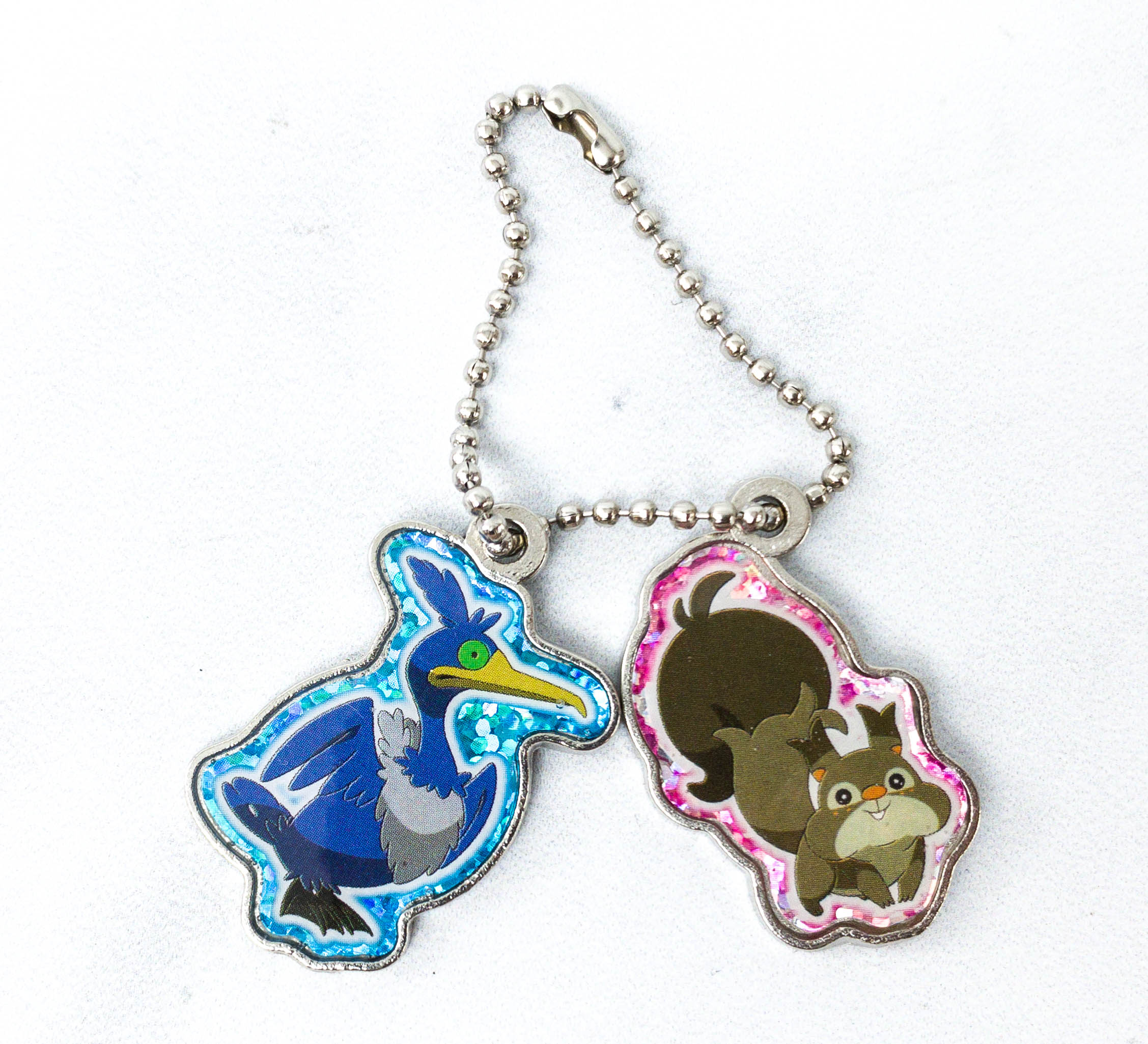 These Pokemon combinations have 8 variations. I'm so lucky to receive Cramorant and Skwovet characters for my keychain!
Kirby Figure. Here's this month's figure, Blue Kirby!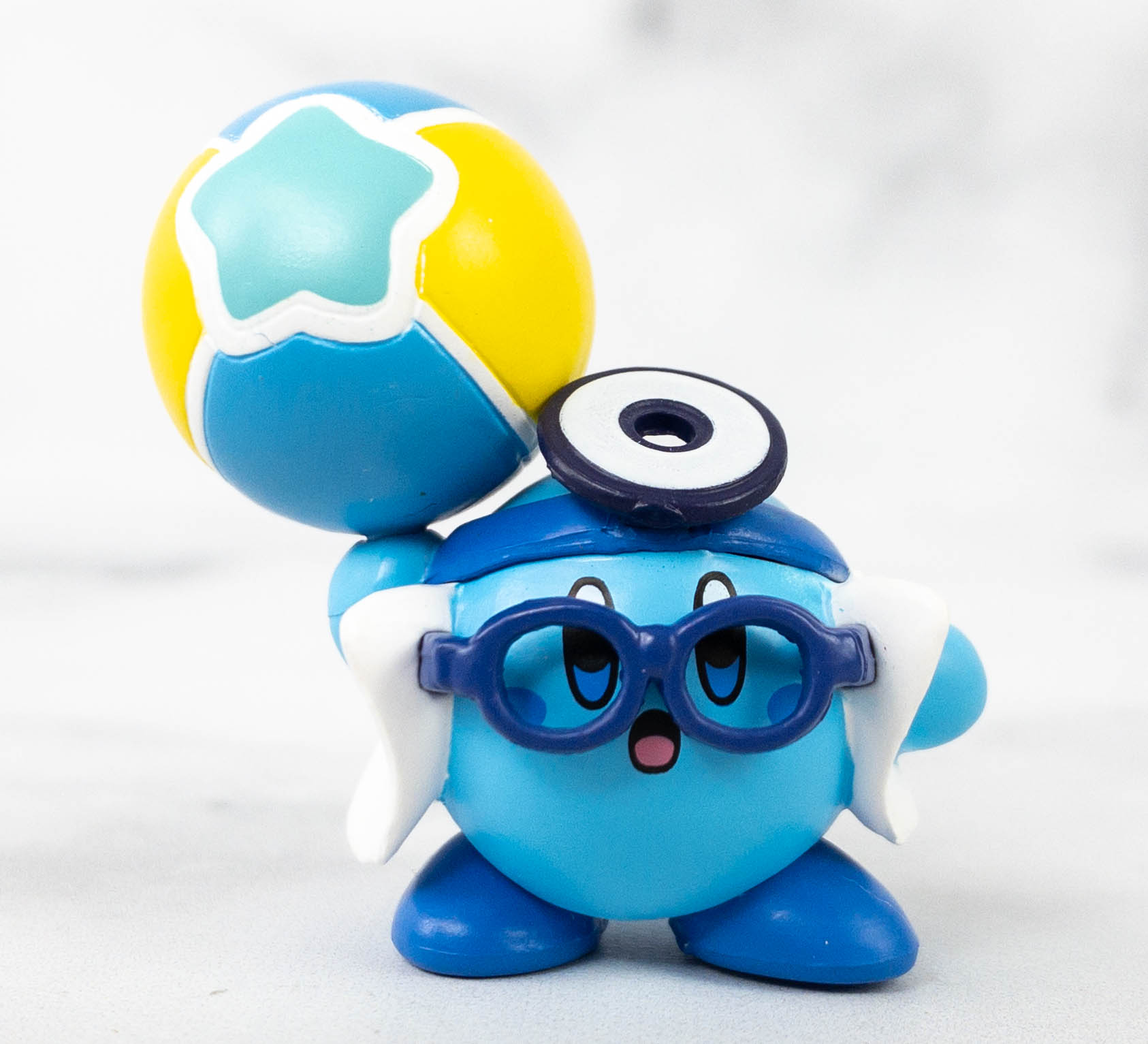 The figure is holding a huge ball, almost the same size as our character! It also wears a cute pair of glasses and head accessory.
There are some flaws on its paintjob, but the overall look is really nice.
Teacup Cat. I also got this cute cat in a teacup! Subscribers will get 1 of the 6 variations available.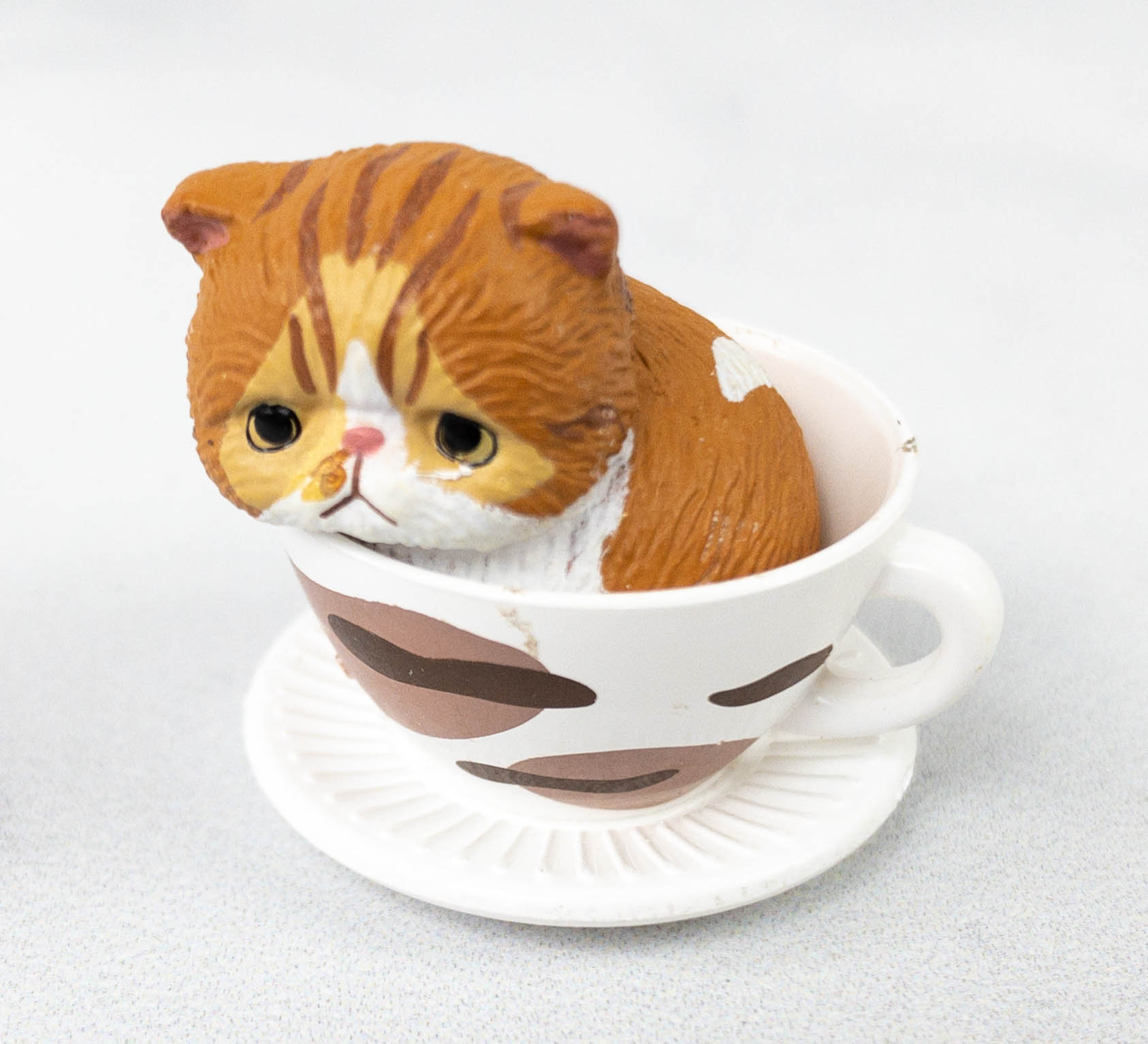 This item is just too cute! I just wish it had better paintjob quality.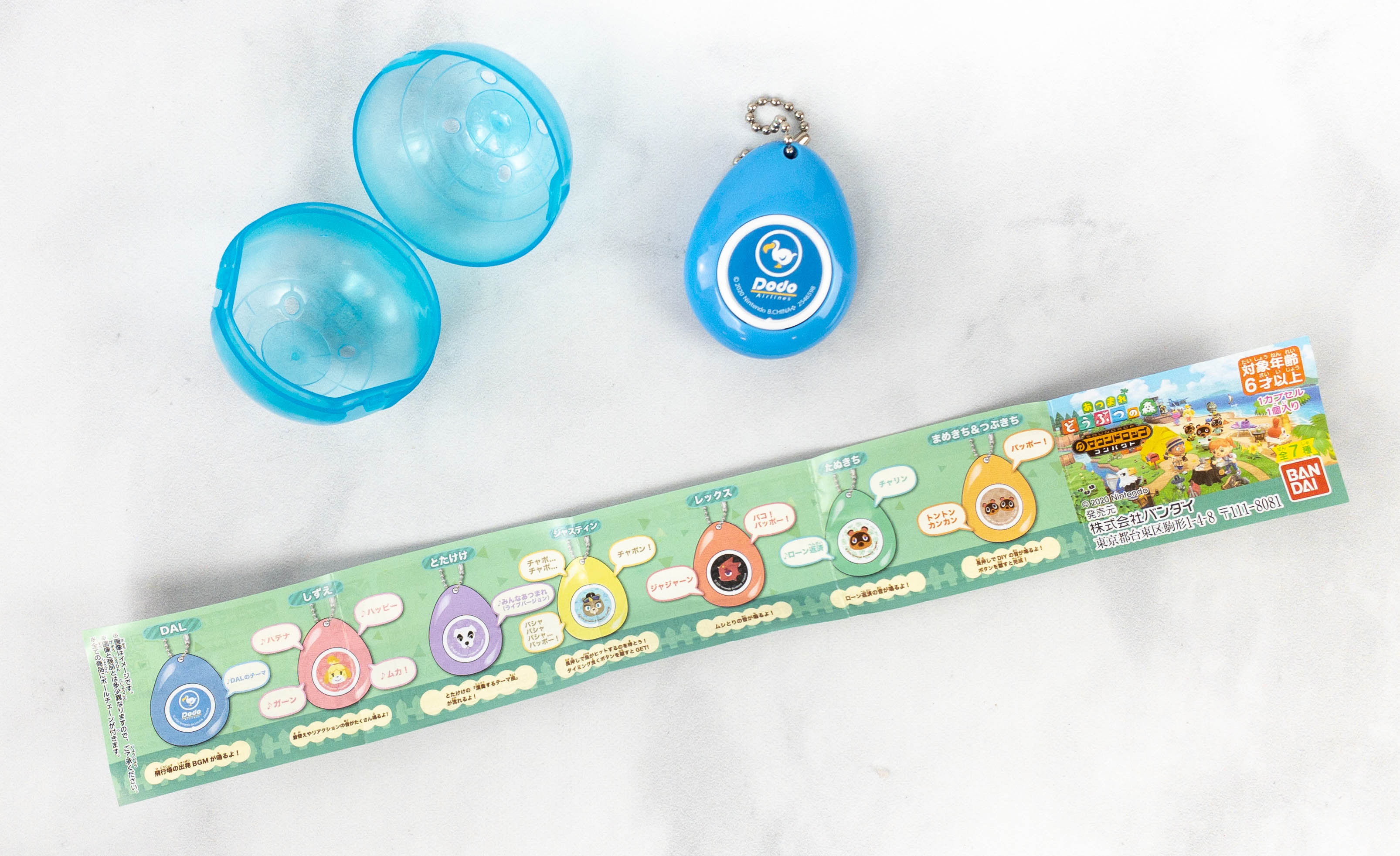 Animal Crossing Keychain. Another Animal Crossing item for the month is a Dodo Airlines keychain!
Dodo Airlines is a facility in New Horizons that allows players to visit different islands.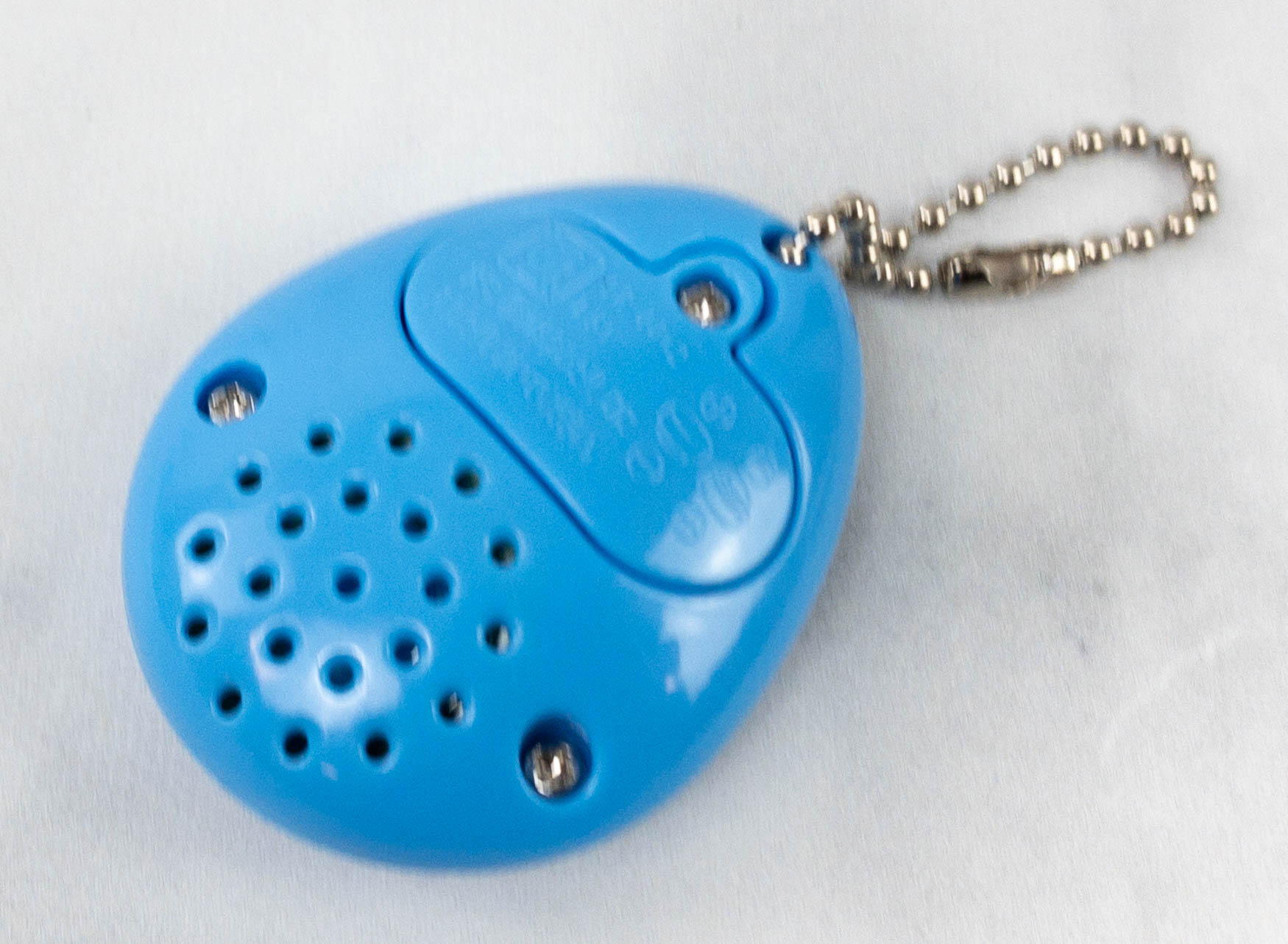 This keychain also produces the DAL (Dodo Airlines) theme from the game by pressing the round button on its front. It's battery operated so enjoy the sound while it lasts!
As always, it was another awesome box full of Gachapon items! The possibilities that these capsules include are totally endless. This month's items were really amazing and a total surprise! The keychains and figures were nice but my favorite among them all is the Animal Crossing watch! Well not just me but my daughter had her eyes on it from the moment I took it our from its container! It's really incredible how these small items are able to feature a lot of anime, games, and characters from Japan. Gacha Gacha is surely a must try subscription, it is indeed a fun and exciting way to collect our favorite characters!
What do you think of this month's Gacha Gacha Crate?