Emma & Chloe is a monthly French designer jewelry subscription box. Every month you'll get a new piece ($50 to $200 value) for $35. You can also shop the website for some beautiful accessories, and your monthly membership comes with 20% off the shop!
DEAL: Use the coupon code HELLOEC10 to get $10 off SITEWIDE!
The items were packed in a peach-colored box!
The box also includes a mini-magazine. This month's box is a collaboration between Emma & Chloe and Arborian Korean Skin Therapy.
It contains gorgeous photos!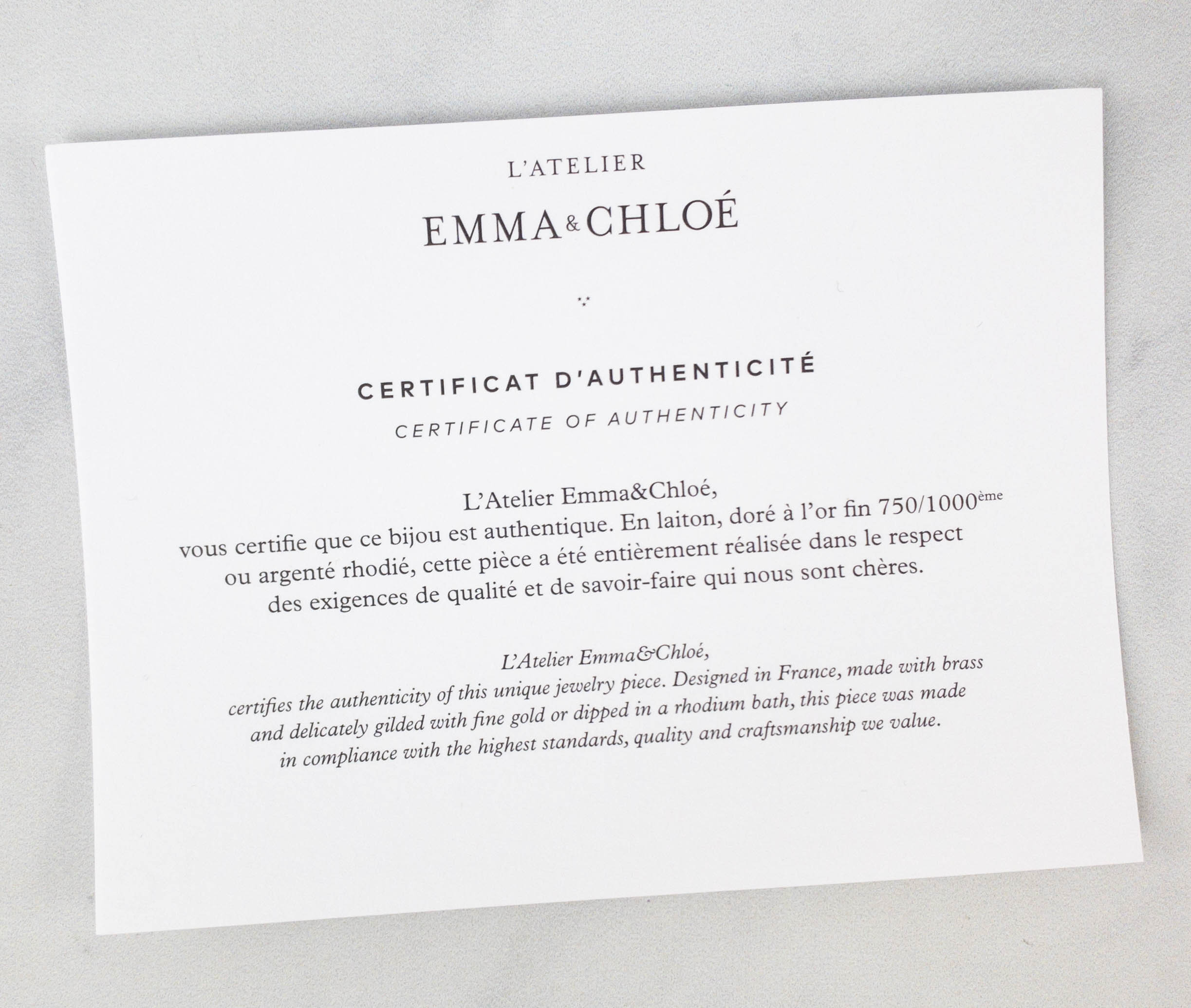 A Certificate of Authenticity is provided, which ensures that you get only the real deal!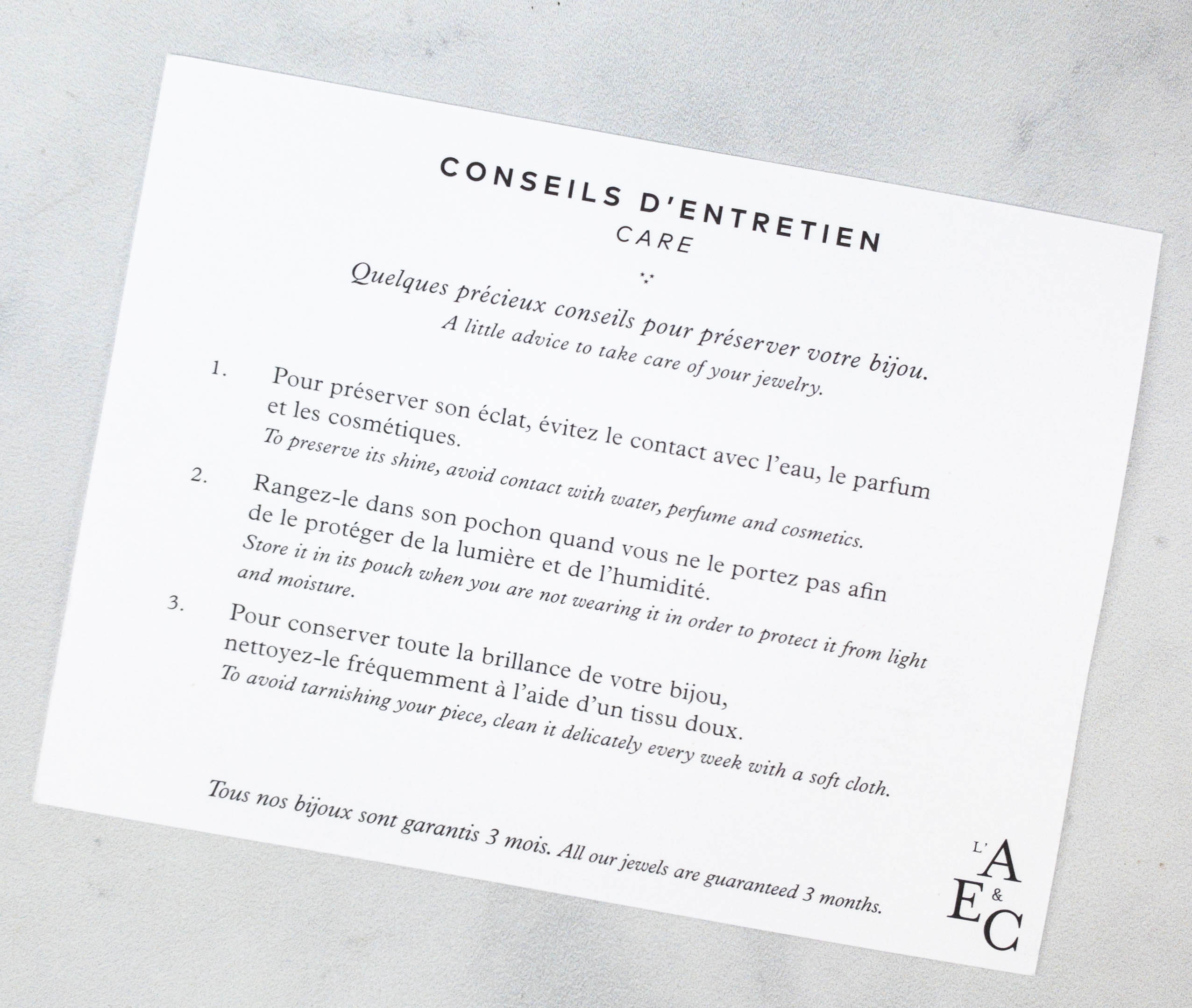 Knowing how to value and preserve your jewelry is essential, that's why they included a card with some special care tips.
Here's everything inside my pretty box!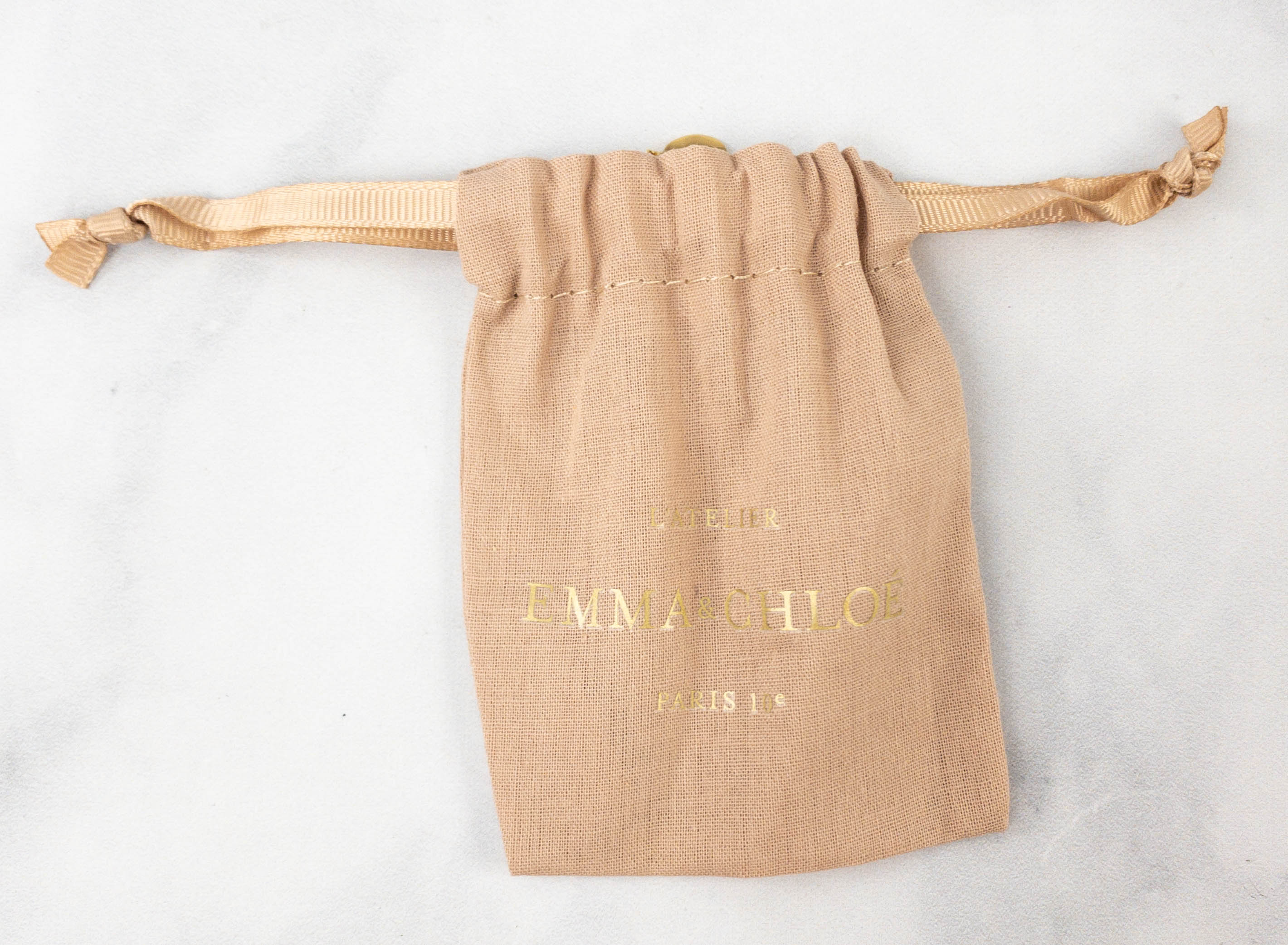 Sunna Necklace ($68) The necklace was packed in a beautiful drawstring pouch, which can also be reused as a container when traveling.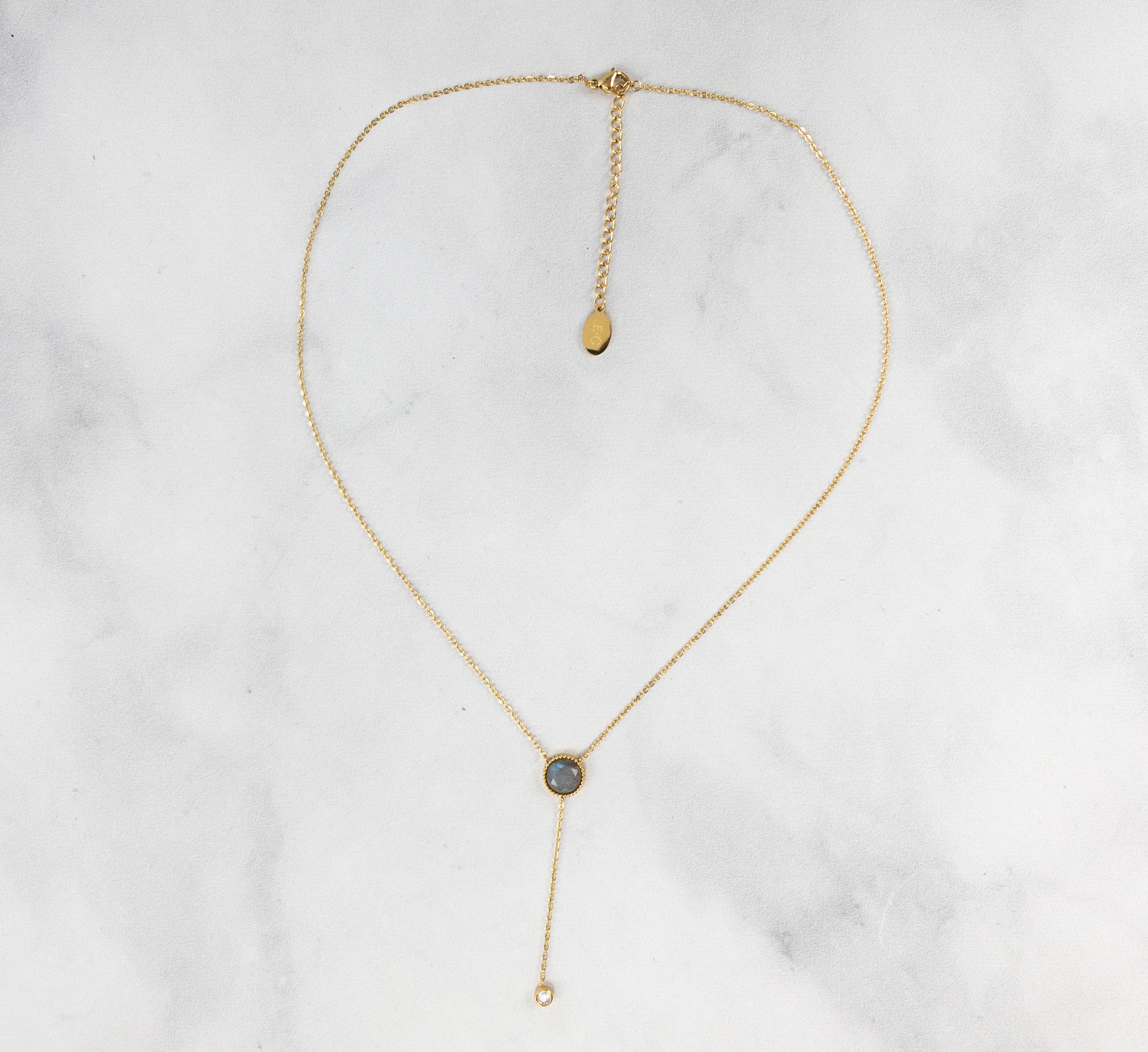 The drop necklace looks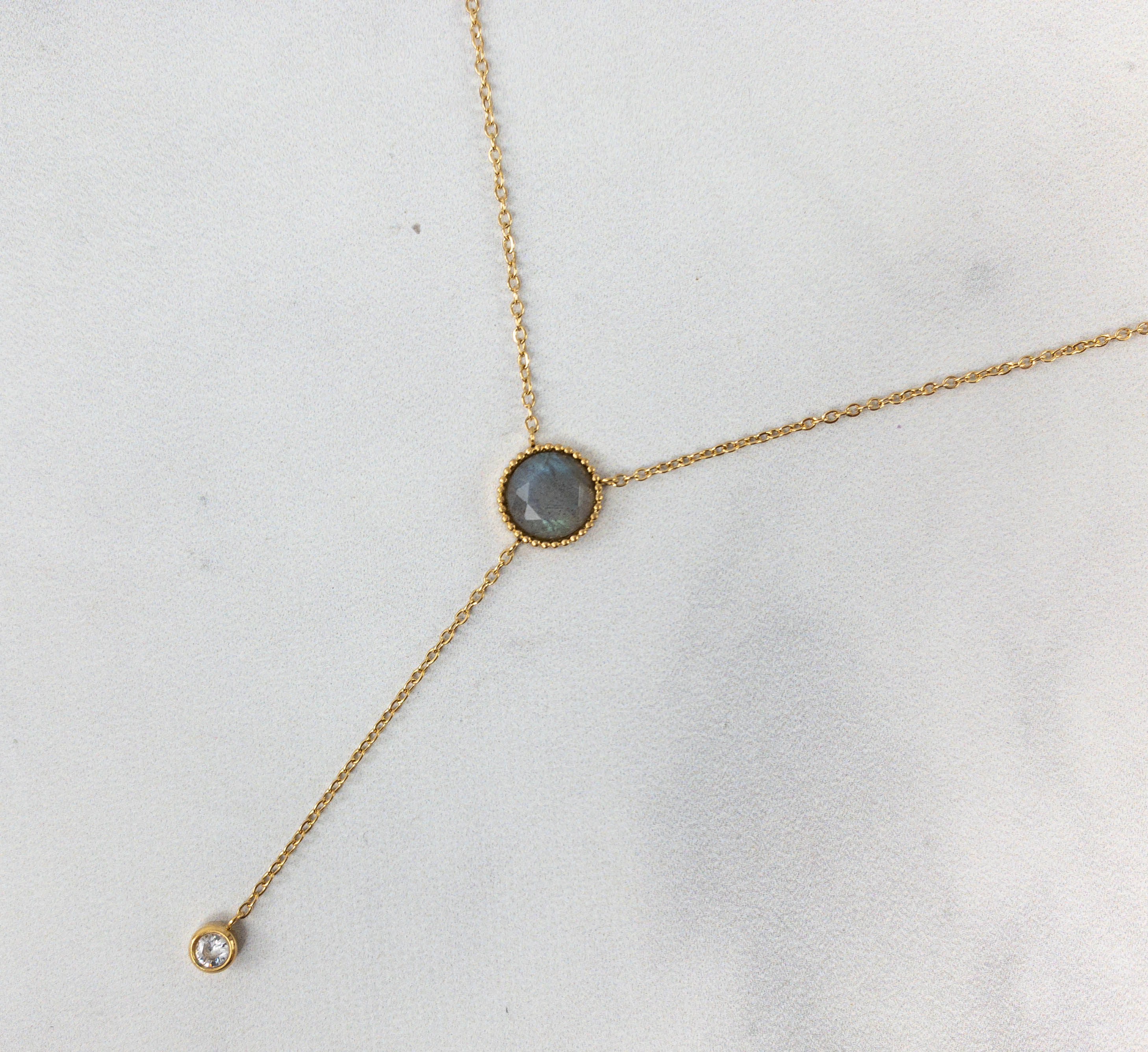 I love the gemstone that holds the chain. The dark hue adds a level of sophistication to the jewelry and it reflects light beautifully. The drop chain also holds another gem and this one is a tiny clear stone that balances out the dark shade of the bigger one.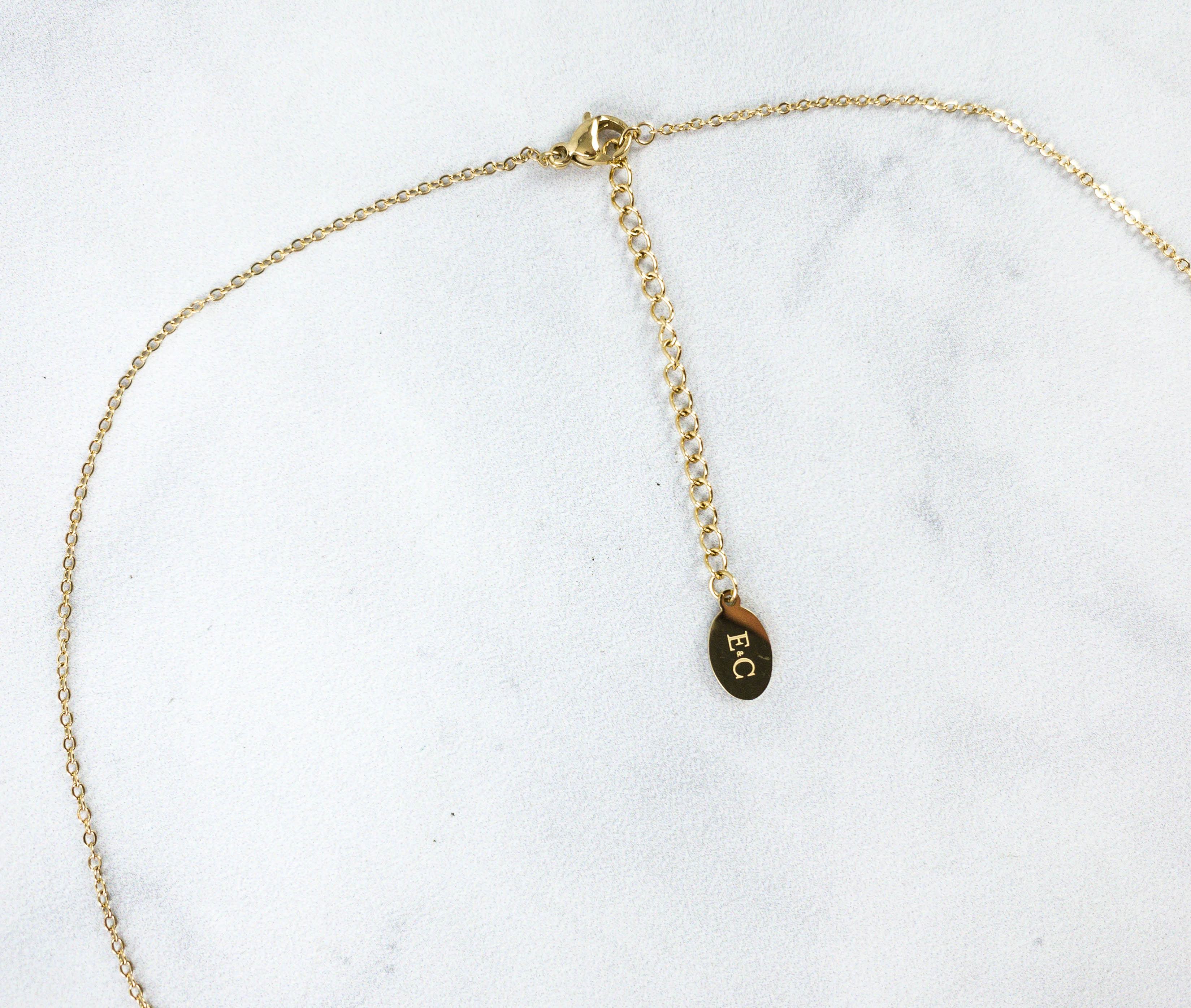 The necklace has a built-in extender so you can customize how you wear it. It also holds a charm at the end with the Emma & Chloe initials engraved on it.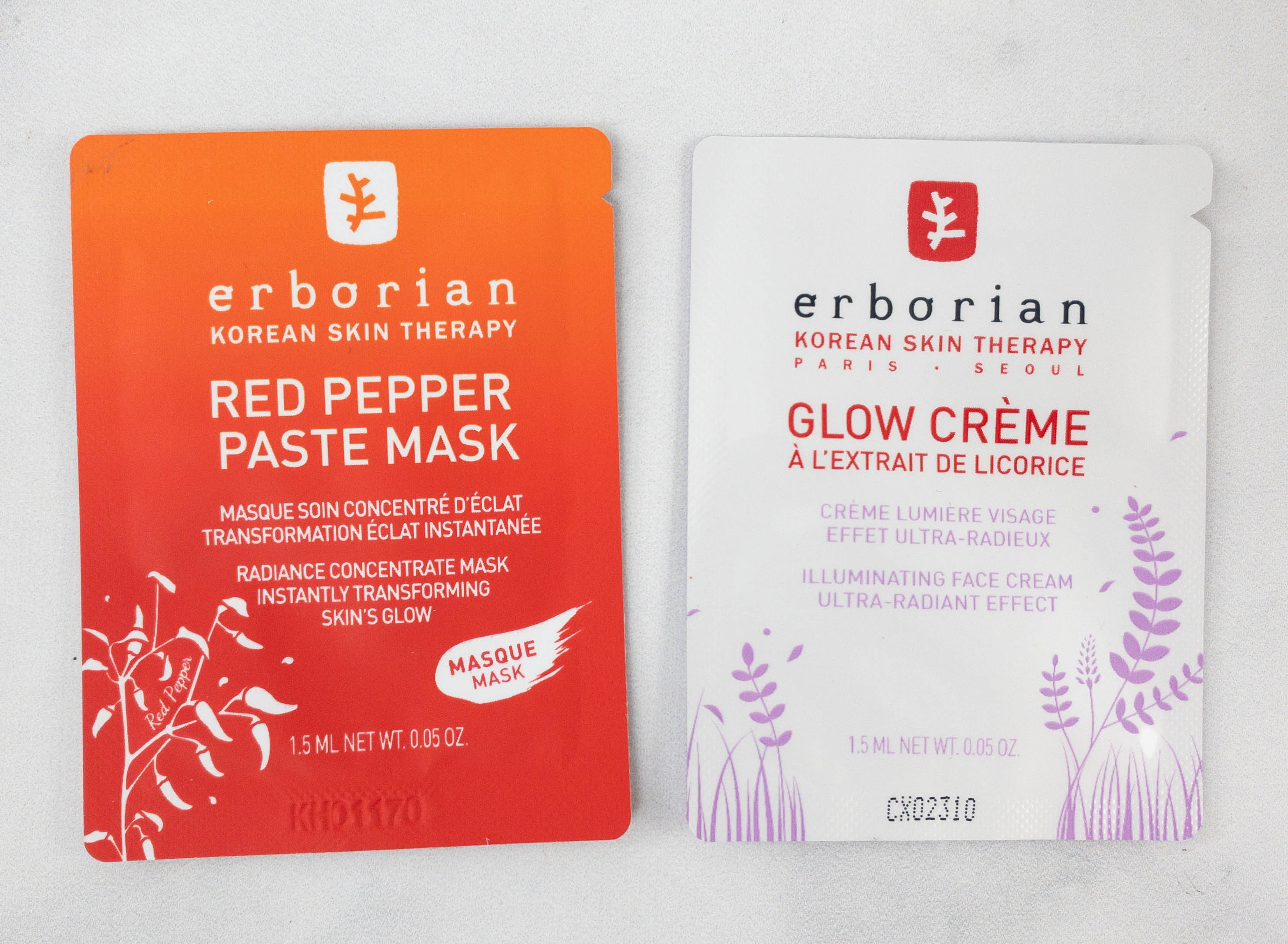 Erborian Red Pepper Paste Mask ($1.27) Since this box is a collaboration with a skincare brand, they also included skincare items! The first one is a paste mask formulated to give the skin an energy boost. Ideal for those who have dry and dull skin, it contains red hot chilli pulp extract that is known to be rich in antioxidants that help illuminate the skin. The formula is also moisturizing! To use, just get a thick layer on dry skin and leave on for 10 to 15 minutes, then rinse off with lukewarm water.
Erborian Glow Creme ($2.34) Formulated with antioxidant-rich poria cocos extract and brightening
niacinamide, this cream helps keep the skin healthy and youthful.  Upon application, this left my skin with a pearl-like glow and a subtle holographic dewy effect when it catches the light. It moisturizes the skin as well, so this is perfect for no-makeup makeup days.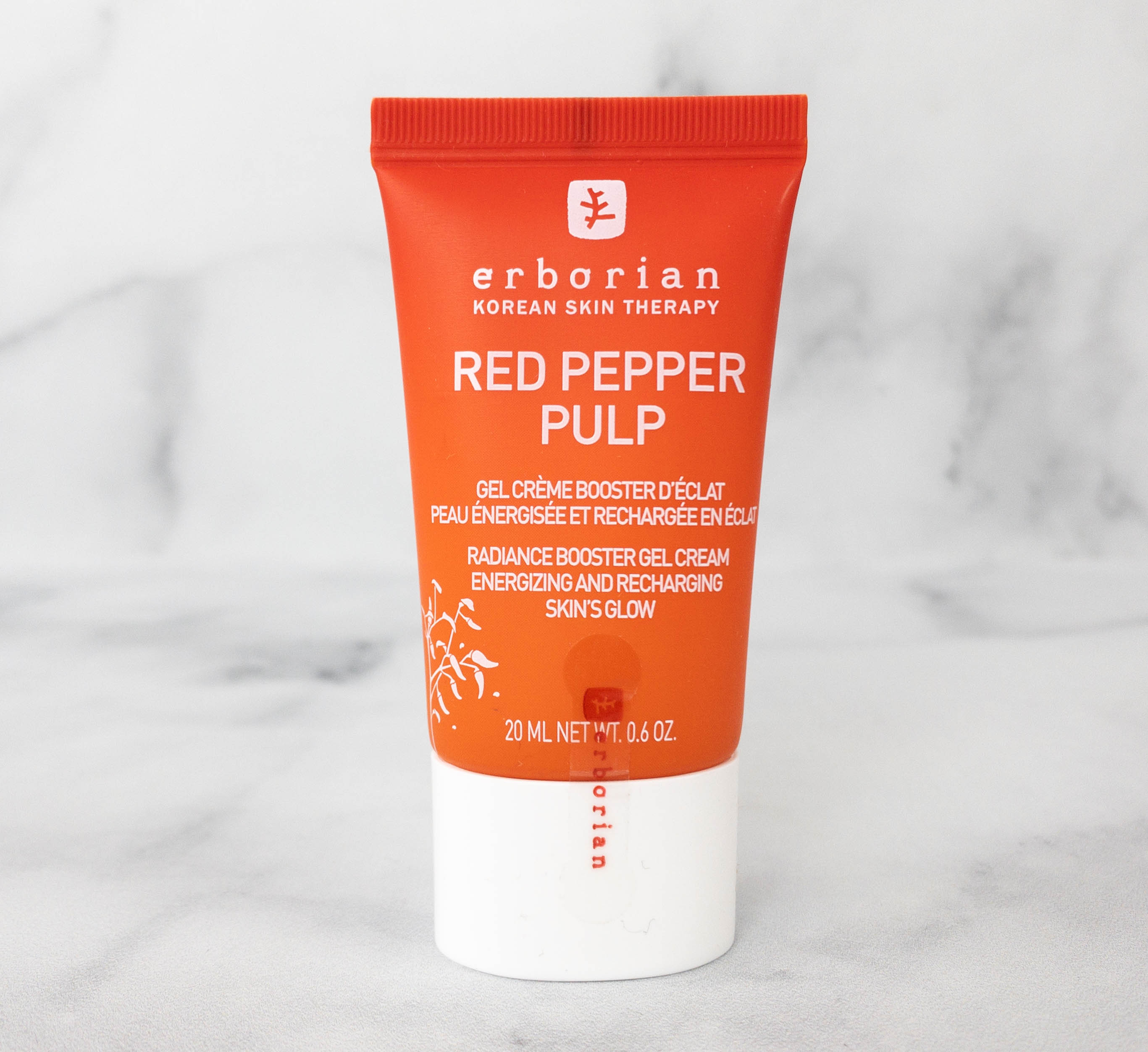 Erborian Red Pepper Pulp Face Cream ($18.46) Here's another cream, but this one has a gel-like texture. It contains niacinamide with moisturizing and brightening properties, and red pepper extract that is known to enhance the natural luminosity of the skin. This formula is gentle enough for daily use as a moisturizer.
As always, Emma & Chloe did not disappoint with the jewelry that they sent in this month's box. I find the piece beautifully unique and I'm saving it up for a special occasion. I'm surprised to see that they also sent amazing skincare products in this box. I'm so happy I got to try them and so far, I have loved everything. My go-to is the Glow Cream so I kind of wished they sent more samples but over all, I am really happy with everything! If you're looking for a jewelry subscription that sends wonderfully crafted French jewelry pieces, this is something you should check out!
What do you think of this month's jewelry?
Visit Emma & Chloe to subscribe or find out more!
More pics from the mini mag!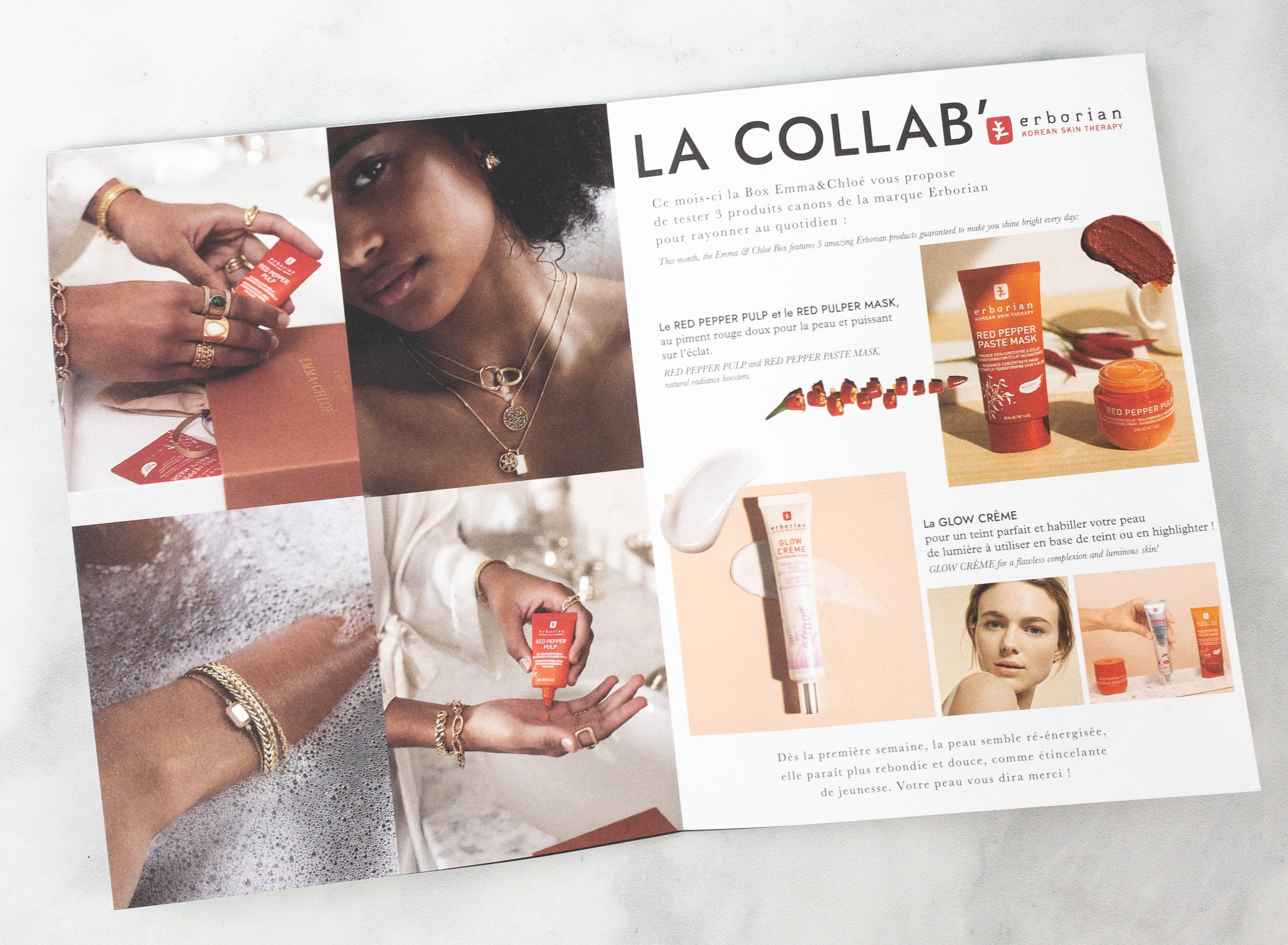 Here's the editorial feature for March.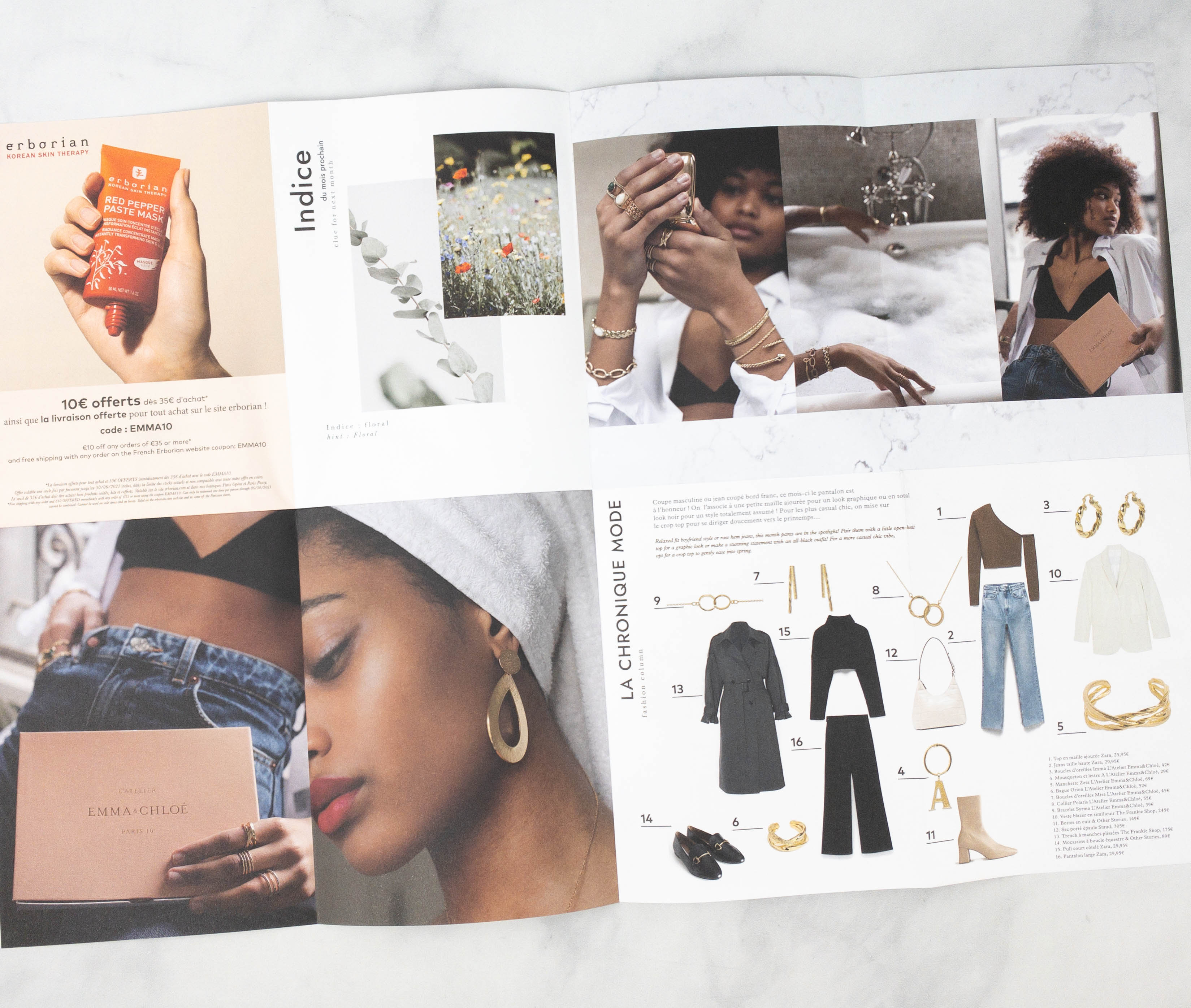 Next up is a fashion column where you'll see different items that are styled and put together to create an eye catching ensemble.
There are also member perks inside!