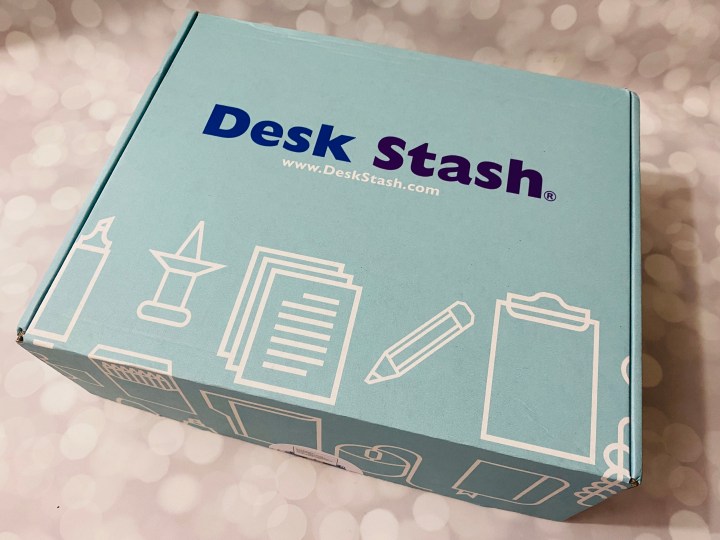 Desk Stash is a quarterly subscription box to level up your workspace with fun, creative, and unique products. Whether it's at the office, the classroom, or just to keep around the house, they curate a selection of funky but functional products. The box ships every three months. You can pay quarterly for $45 USD or annually (four boxes) for $170. They currently only ship to the US.
DEAL: Get 10% off your first quarterly or annual subscription box! Use coupon code HELLO10.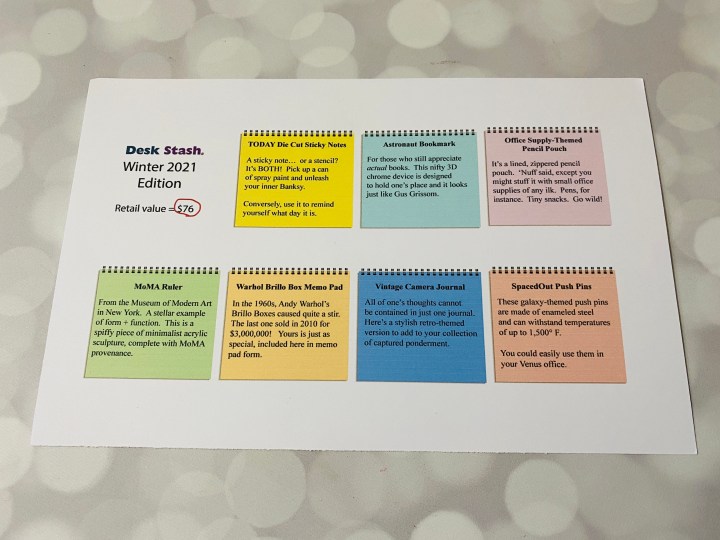 First look!
MOMA Ruler — I am obsessed with this ruler. It's big, it's bold, the numbers are easy and clear to read (even though as a Canuck I use the smaller CM side!) and I think the simple design is just really eye catching. It has some nice weight to it so I'm not worried about knocking it off the table accidentally like many flimsy plastic rulers. I use a ruler when I study to turn grid paper into squares for practicing writing kanji, so I use one a lot when I'm studying. This is a major upgrade!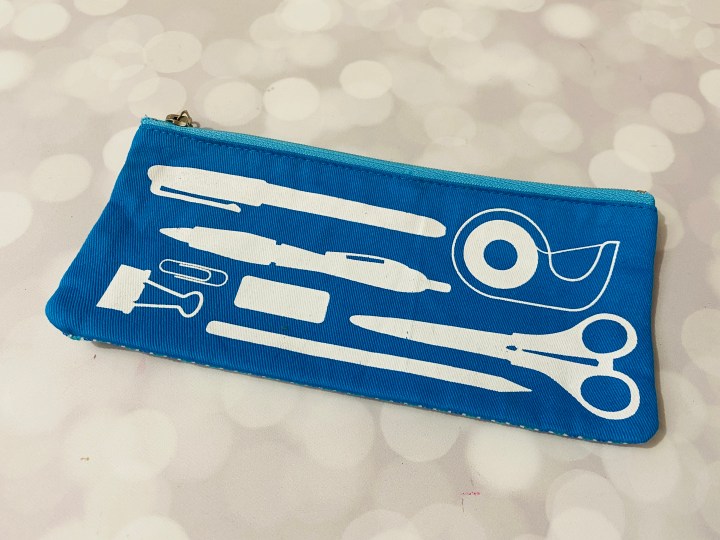 Stationery Pencil Case — An adorable cloth pencil case featuring a stylish blue and white colour scheme. This has enough room for your pens, erasers, and other small stationery items like a roll of washi tape.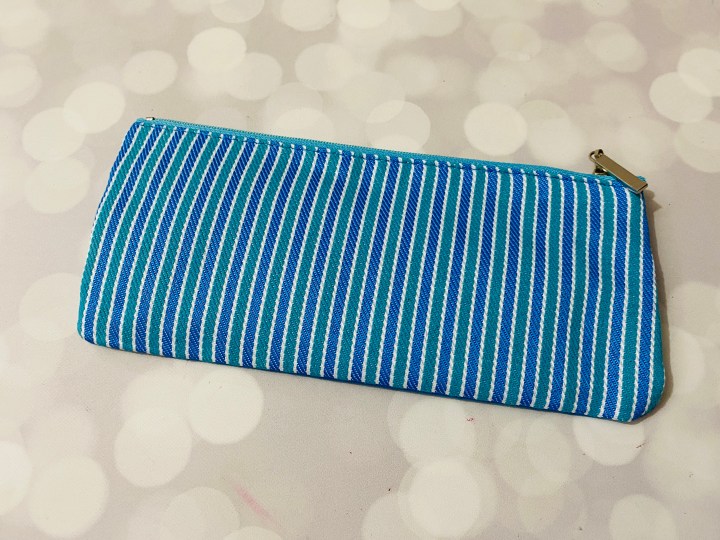 The back is striped and there's a sturdy metal zipper pull.
Andy Warhol Brillo Pad Cube — A cube of memo papers featuring the cheeky art of Andy Warhol! I love Warhol's art (especially his soup can paintings) so this made me laugh! It's a perfect miniature version.
Camera Notepad — A staple in my purse is a notebook to take notes, jot down important information, or just practice my Japanese writing if I'm sitting down for a coffee or stuck on the bus. I've always got one on the go and this sturdy bound book with an elastic to secure it is great for tossing into my bag without worrying about the pages getting mussed up.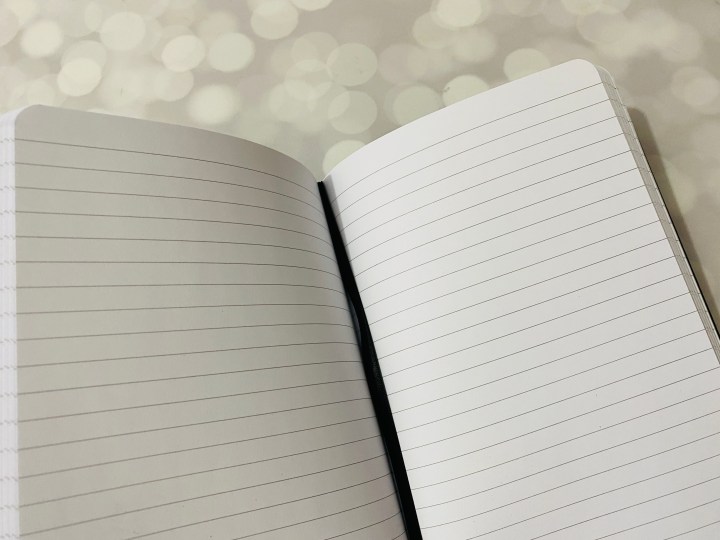 The pages are lined and there's a ribbon bookmark, always a bonus!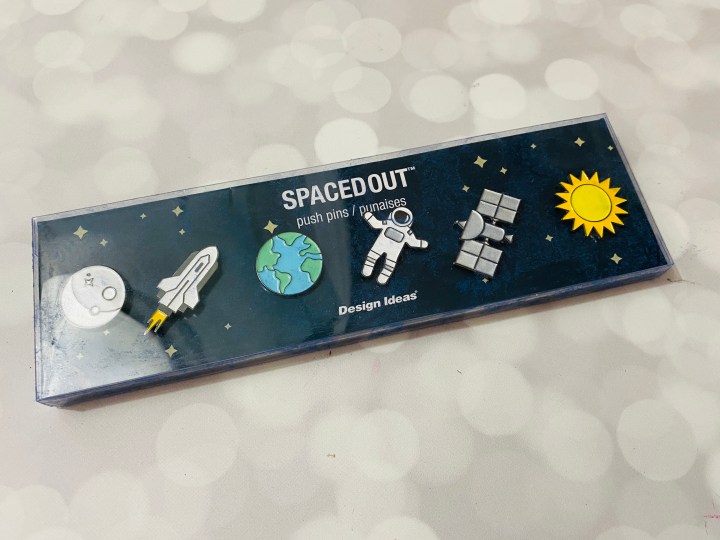 Spaced Out Pushpins — A set of adorable space-themed pushpins featuring planets, a shuttle, and my favourite which is a satellite! I don't have my own corkboard at home so I had a lot of fun bringing these in to the office and jazzing up the workspace I share with my team! They add a punch of colour and style to our mess of notes and business cards tacked up at the cash desk.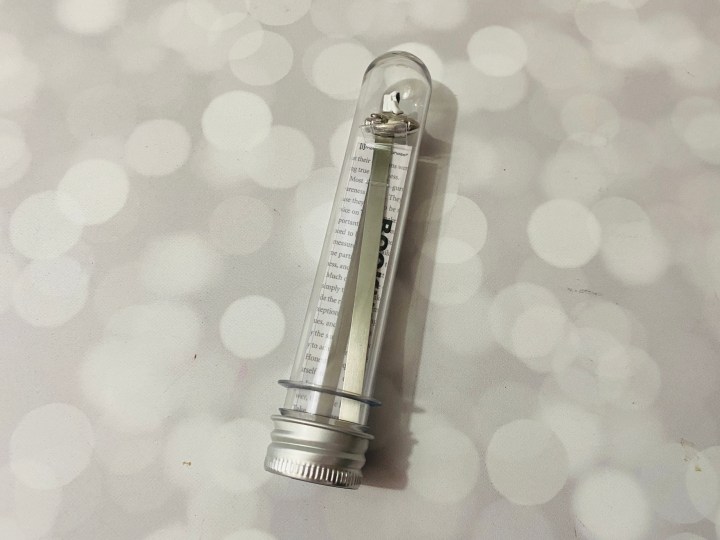 Space Bookmark — Continuing with the space theme we have a SUPER CUTE and small spaceship bookmark! I love space, I'm a huge space nerd, so this season's Desk Stash has me over the moon! 😉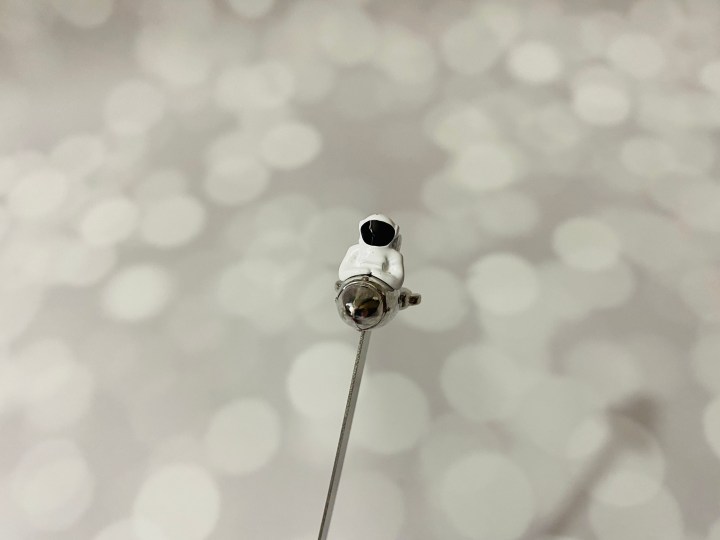 I had to get some close up shots as it was a bit tricky to photograph laying flat. Look at the detail on this!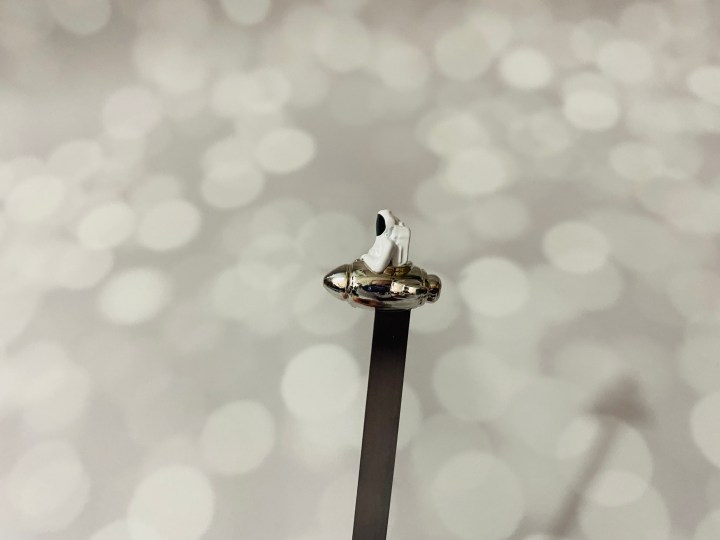 The bookmark tucks easily between the pages and gives the illusion of the spaceship flying over the edge of the book.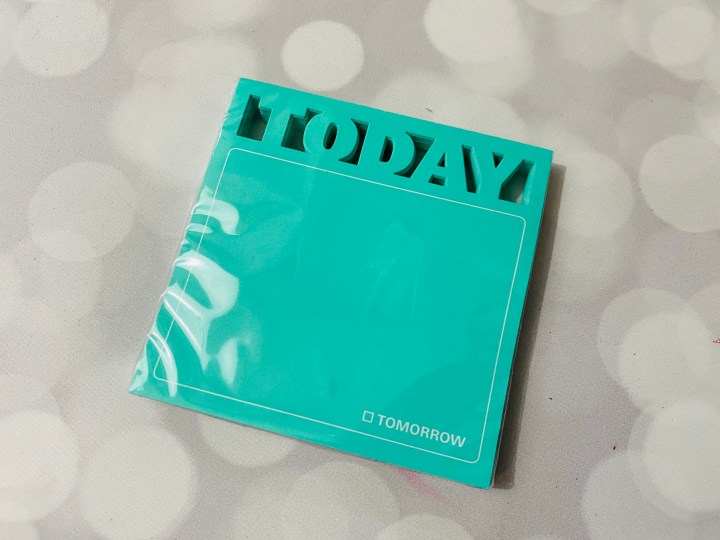 TODAY Die Cut Notepad — I love the cheeky cutout on this block of sticky notes (and the adorable "tomorrow" tickbox for those occasions where it just isn't happening today…) and the bright colour! These are a fun addition to any desk to keep track and on task for the day!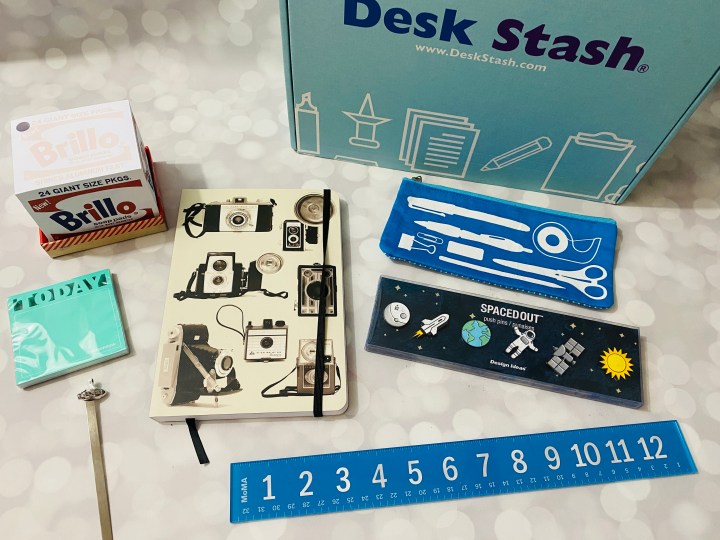 I always have so much fun with Desk Stash! I'm a stationery fiend, whether it's at home for studying or the goodies I take in to work to jazz up the office and share with my teammates — there's something to be said for being the one with the cool post it notes, the funky tape dispenser, and so on! I was sooooo excited for some cool space-themed goodies this time around, so those were definitely the highlights for me! I recommend this box for anyone in school, at the office, time and time again!
What do you think of Desk Stash?