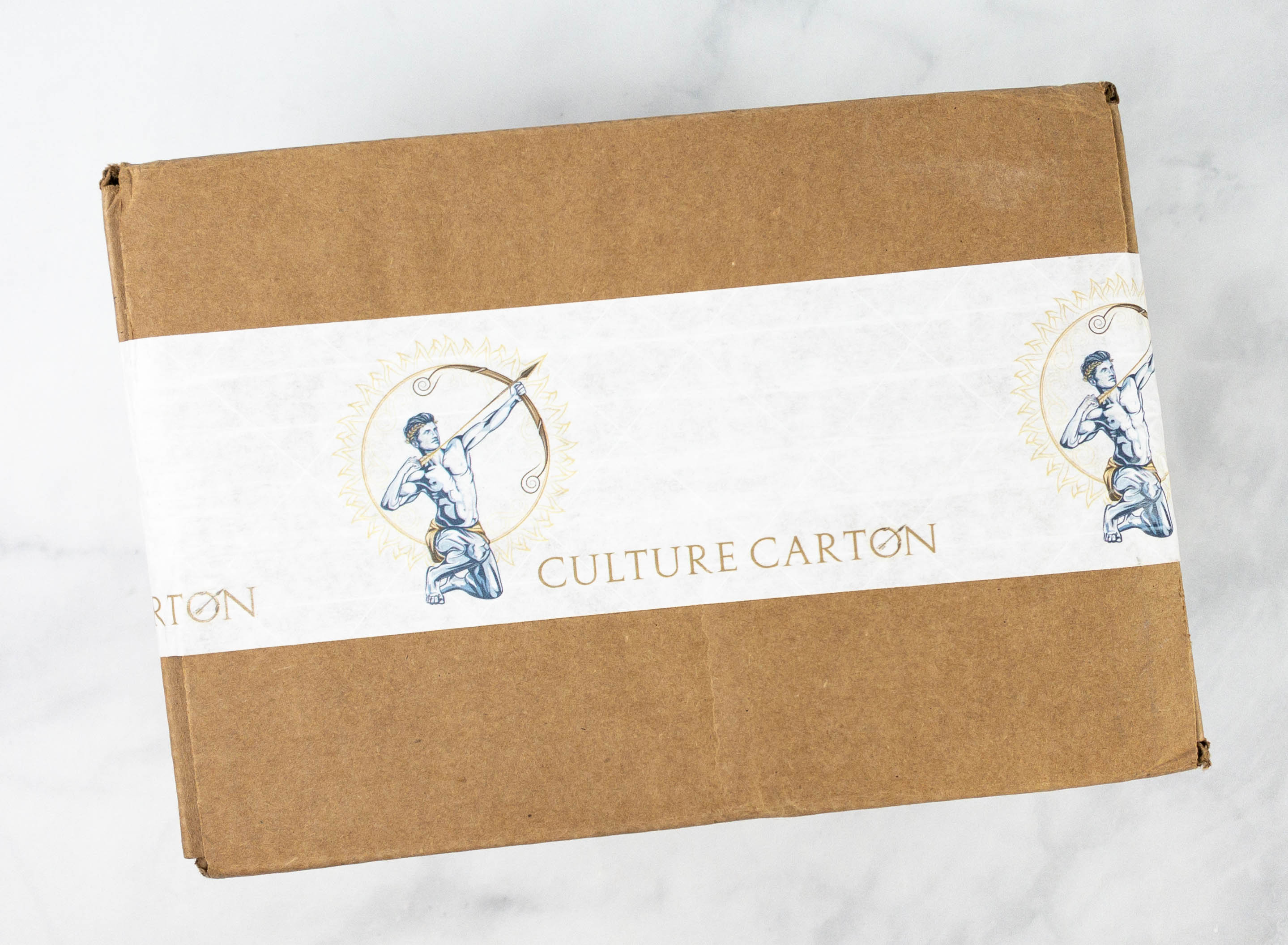 Culture Carton is the subscription box for men that embraces themes relating to self-improvement. Whether it be improving one's mind, health, style, or career, this box is for the man who wants to go above and beyond, not being content to be just ANY man. It is for him who wishes to strive toward a more cultured and sophisticated self. Among the items in the box is a book that a cultured man would want in his growing library, along with select accessories curated around a monthly theme related to improving some aspect of one's self.
There are 3 box options: Culture Carton Standard (men's lifestyle items + book, $45 per month), Culture Carton Essential (lifestyle items only, $35 per month), and Book Club (book only, $16 per month). This is the review of Culture Carton Standard.
DEAL: Get 10% off your first box. Use coupon code HELLOSUB.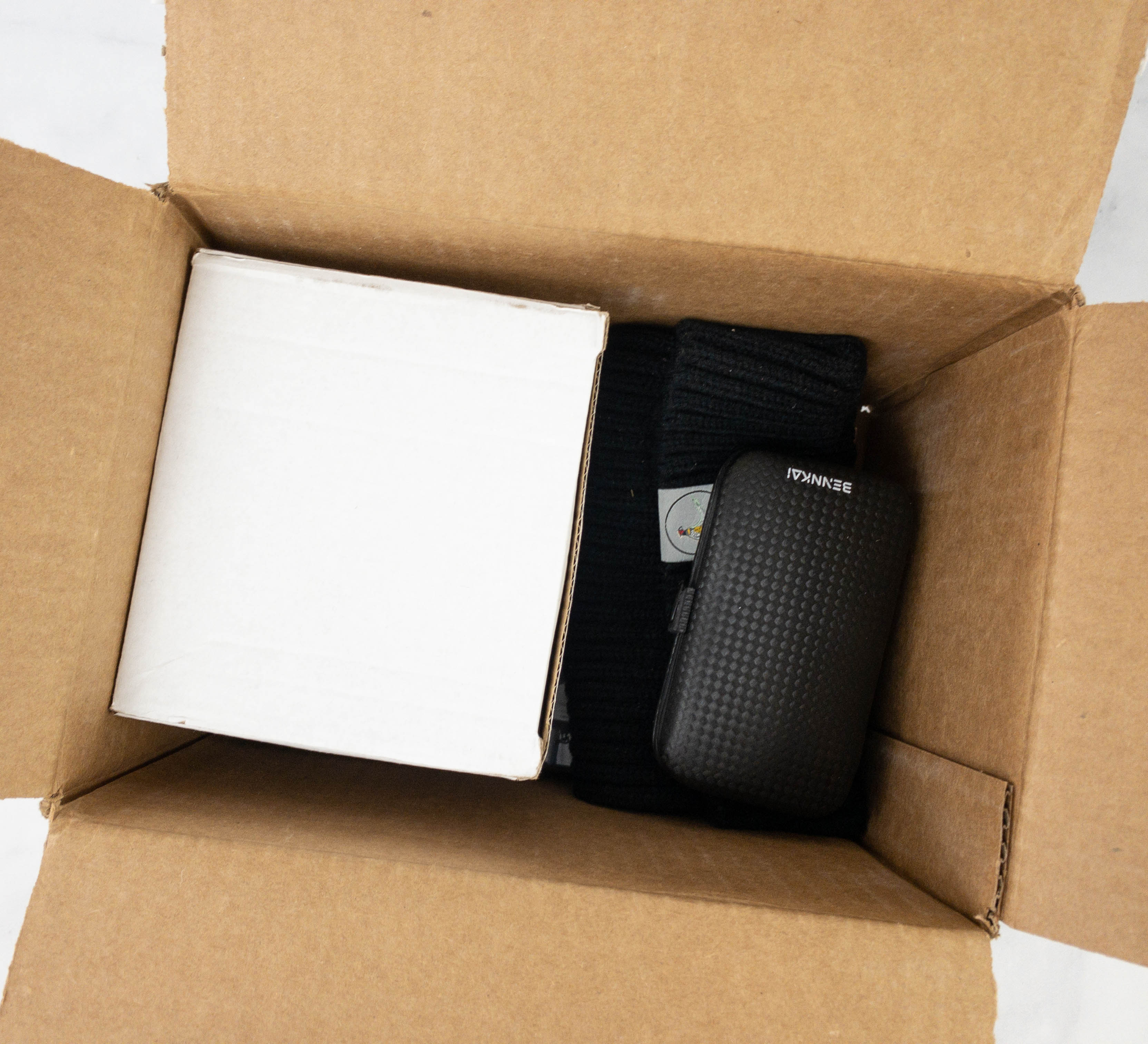 Everything was well-packed in a brown box.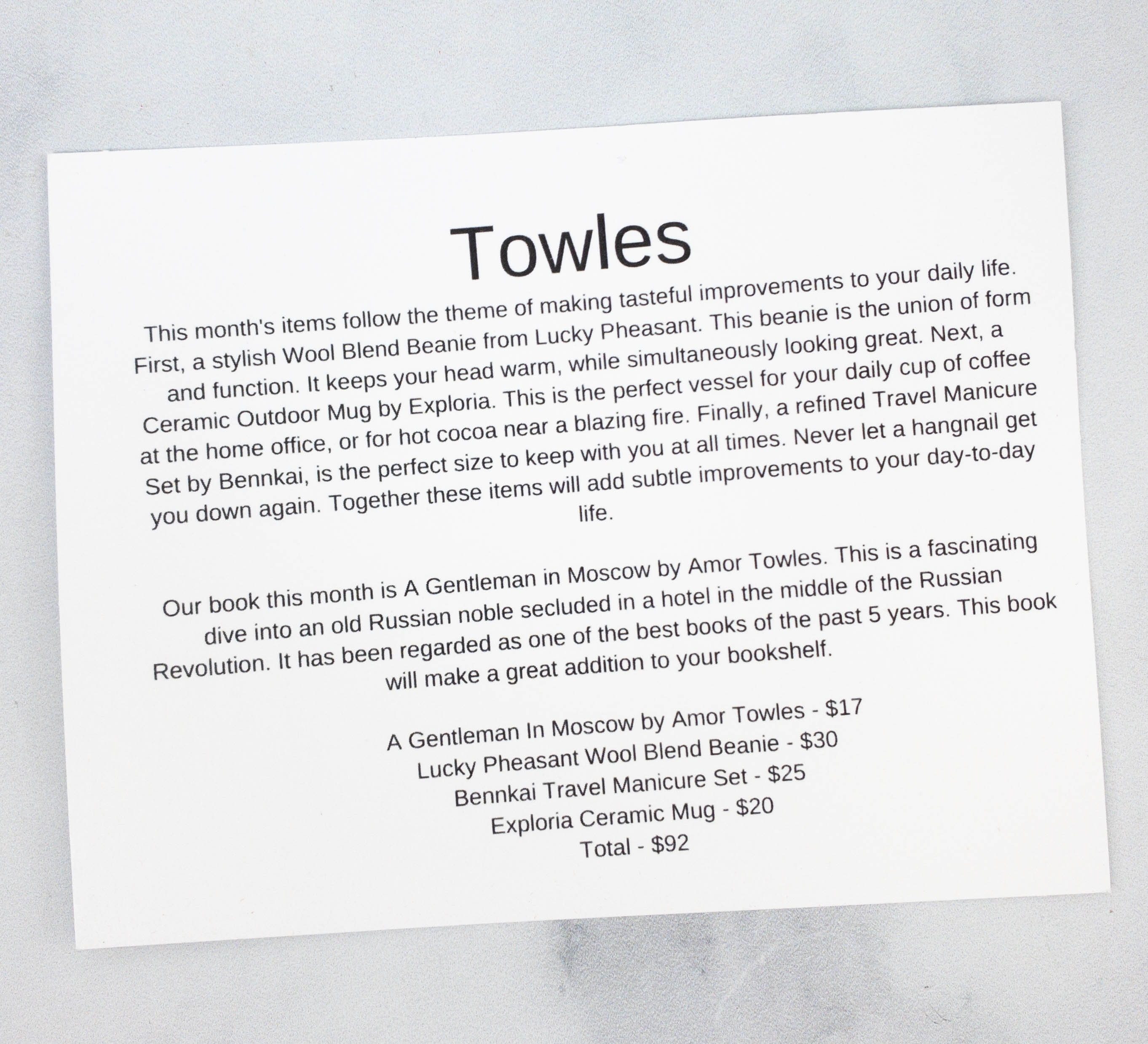 The theme title is a reference to the author of this month's literary selection. The February 2021 theme is Towles!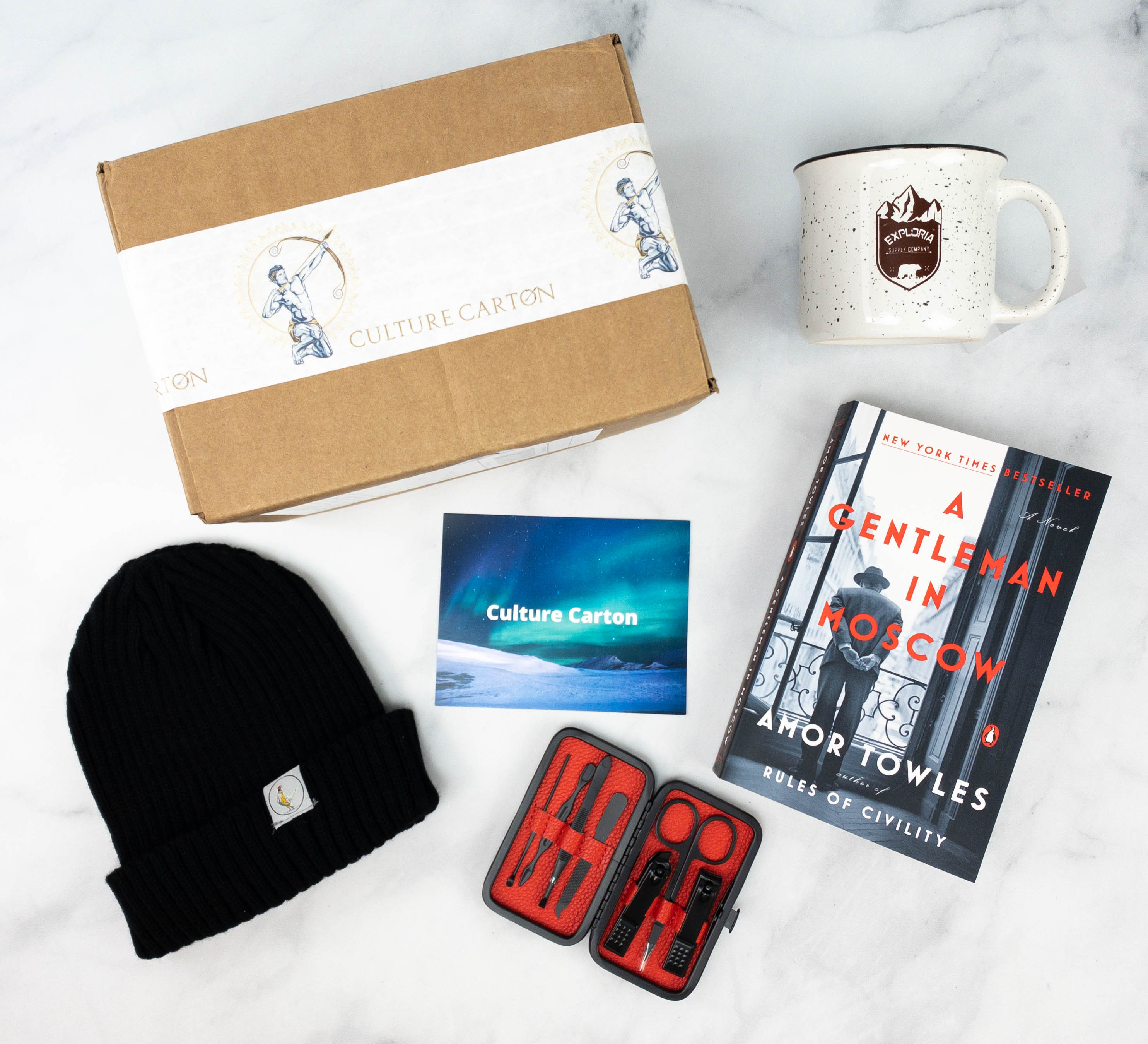 Everything in my February 2021 Culture Carton!
Lucky Pheasant Wool Blend Beanie ($45) It's a ribbed, fold-up beanie made with wool for a relaxed, casual style. Wearing this is a great way to keep my head warm on a cold day while staying stylish.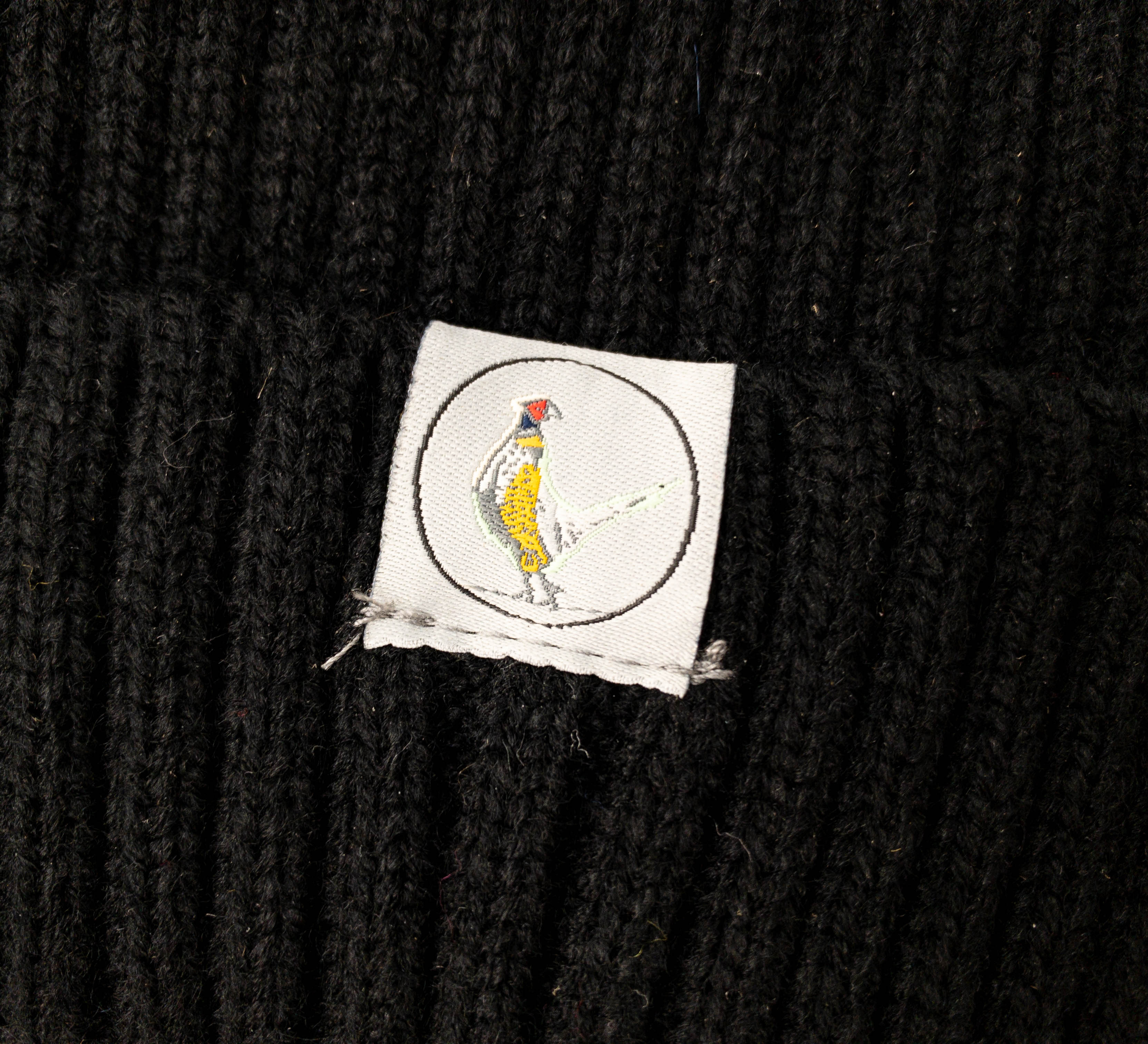 The brand logo is stitched on the fold of the beanie.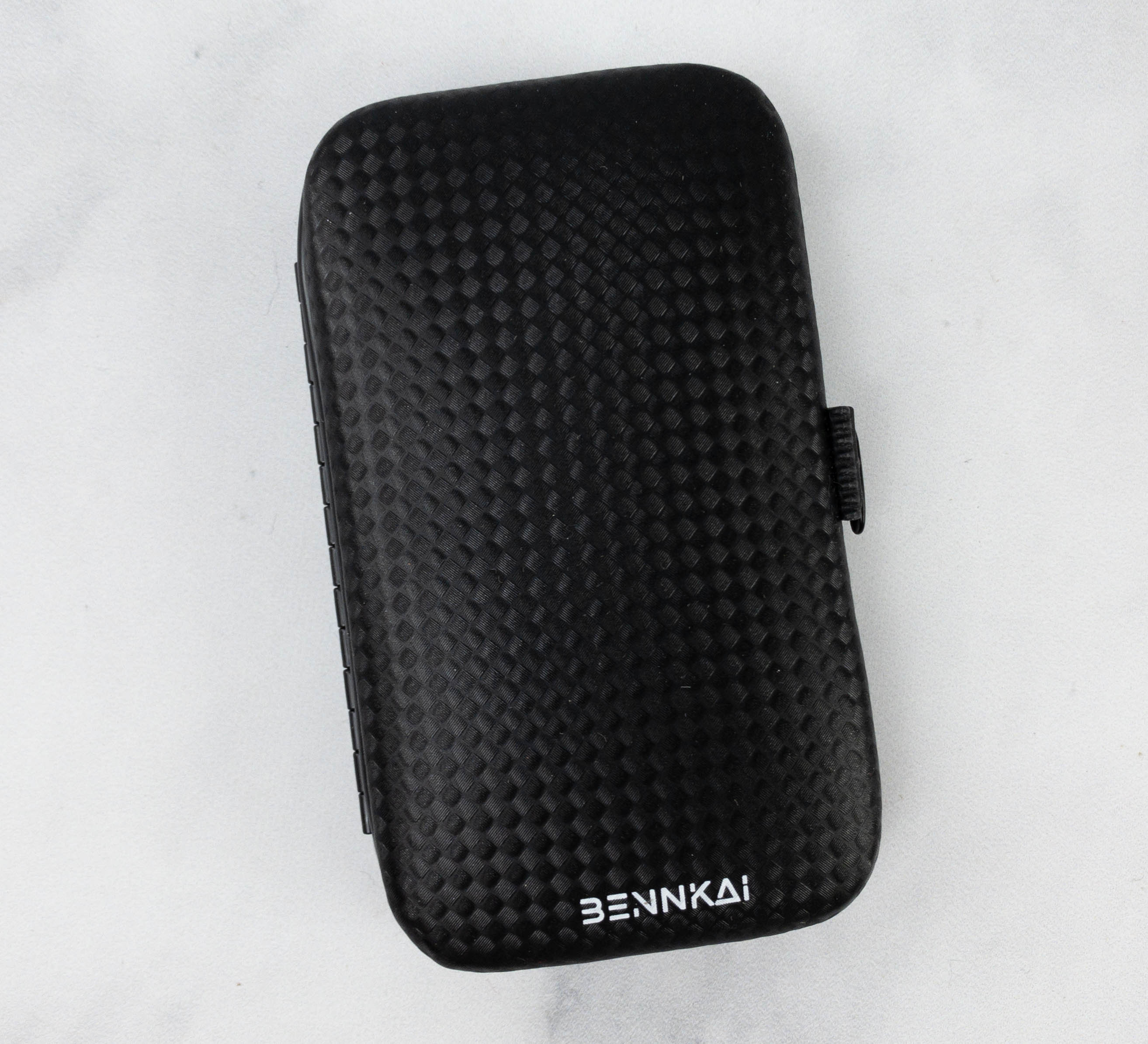 Bennkai Travel Manicure Set ($25) Here's a manicure kit that I can bring wherever I go, and it comes in a nice black case for easy storage.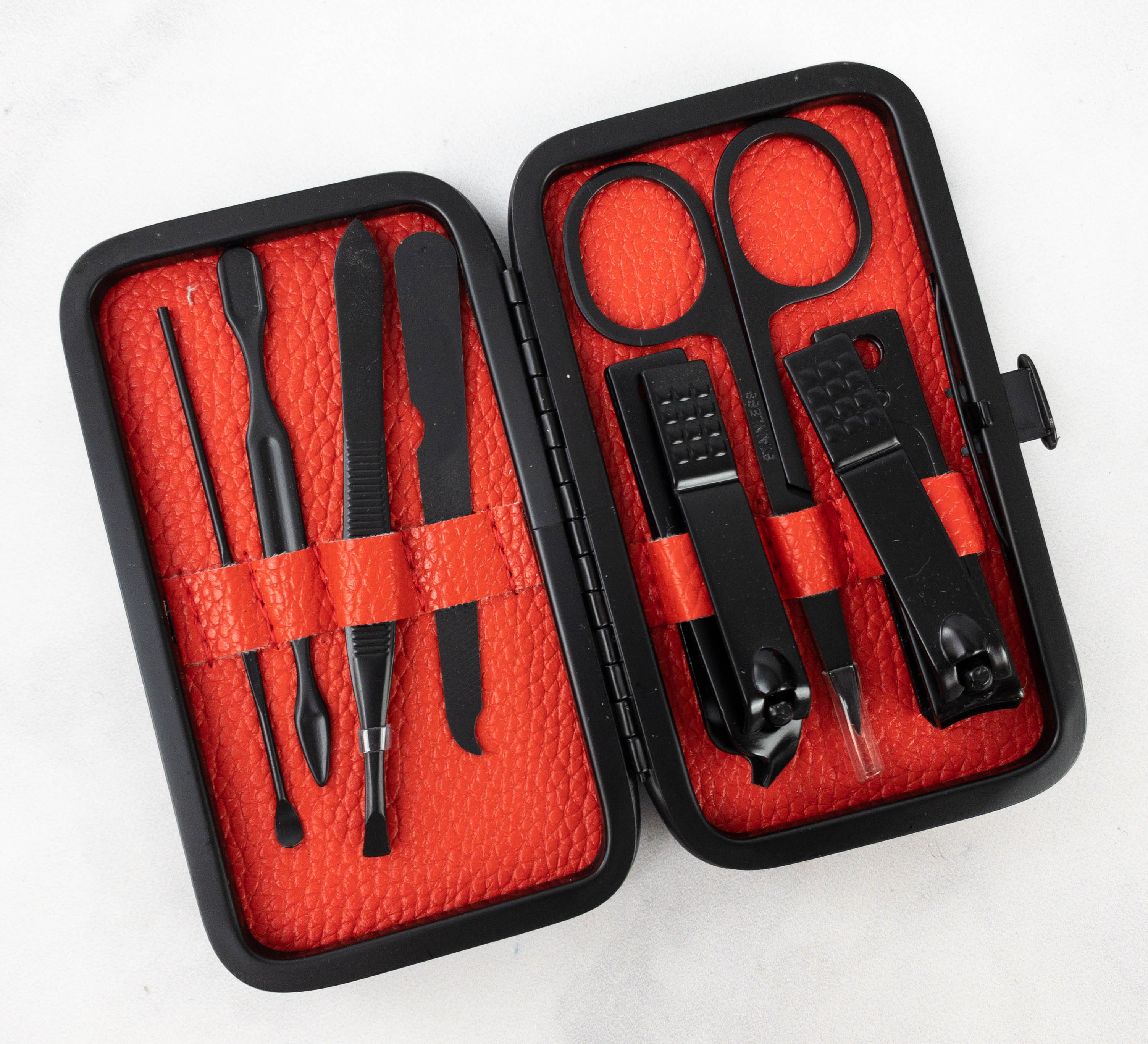 It can be easily opened with a push of a button! Inside, everything is neatly arranged and there's a slot for each item.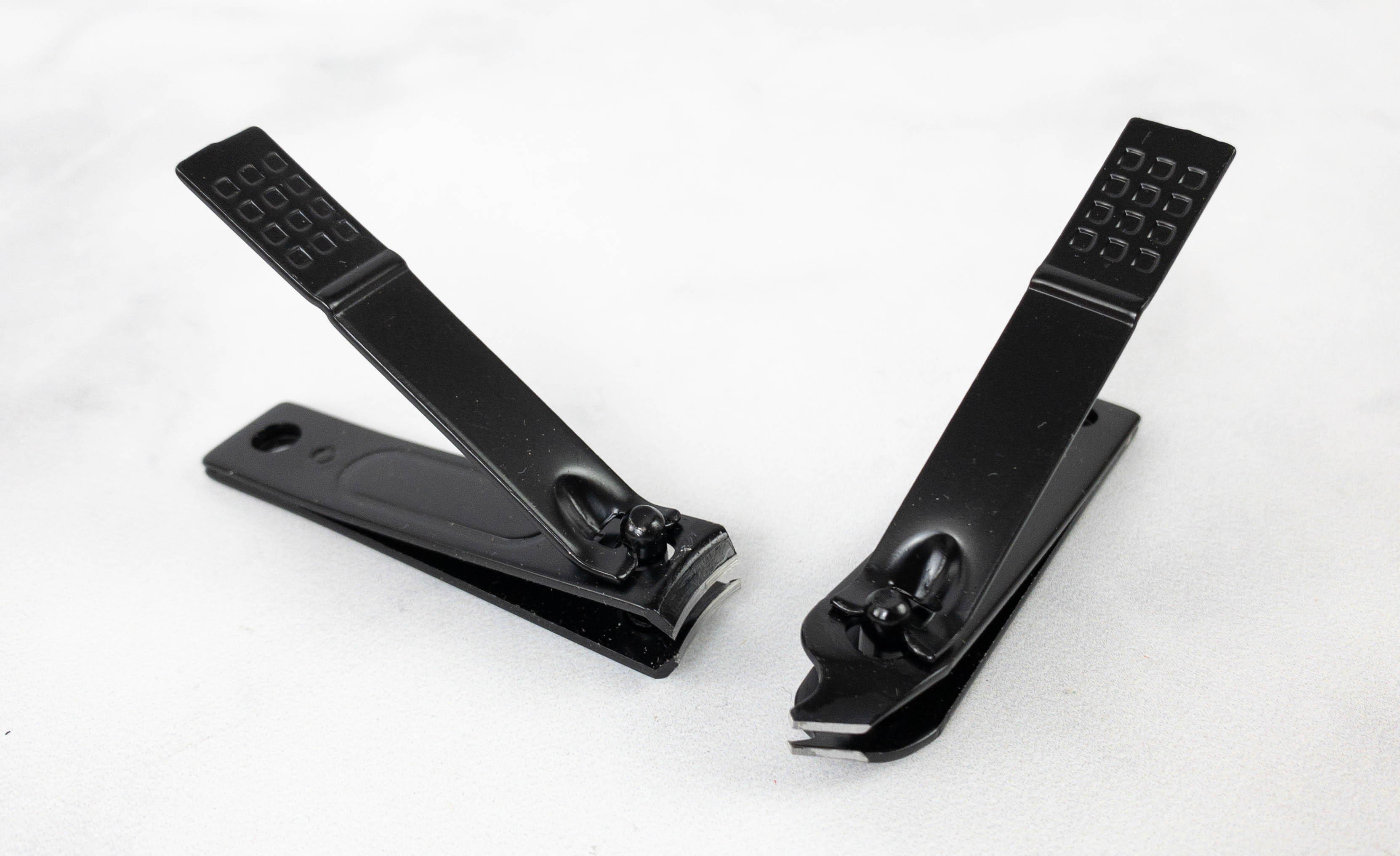 It included 2 different kinds of nail cutters, and both are lightweight and easy to use.
There's also a pair of scissors made of professional surgical grade stainless steel, plus tweezers.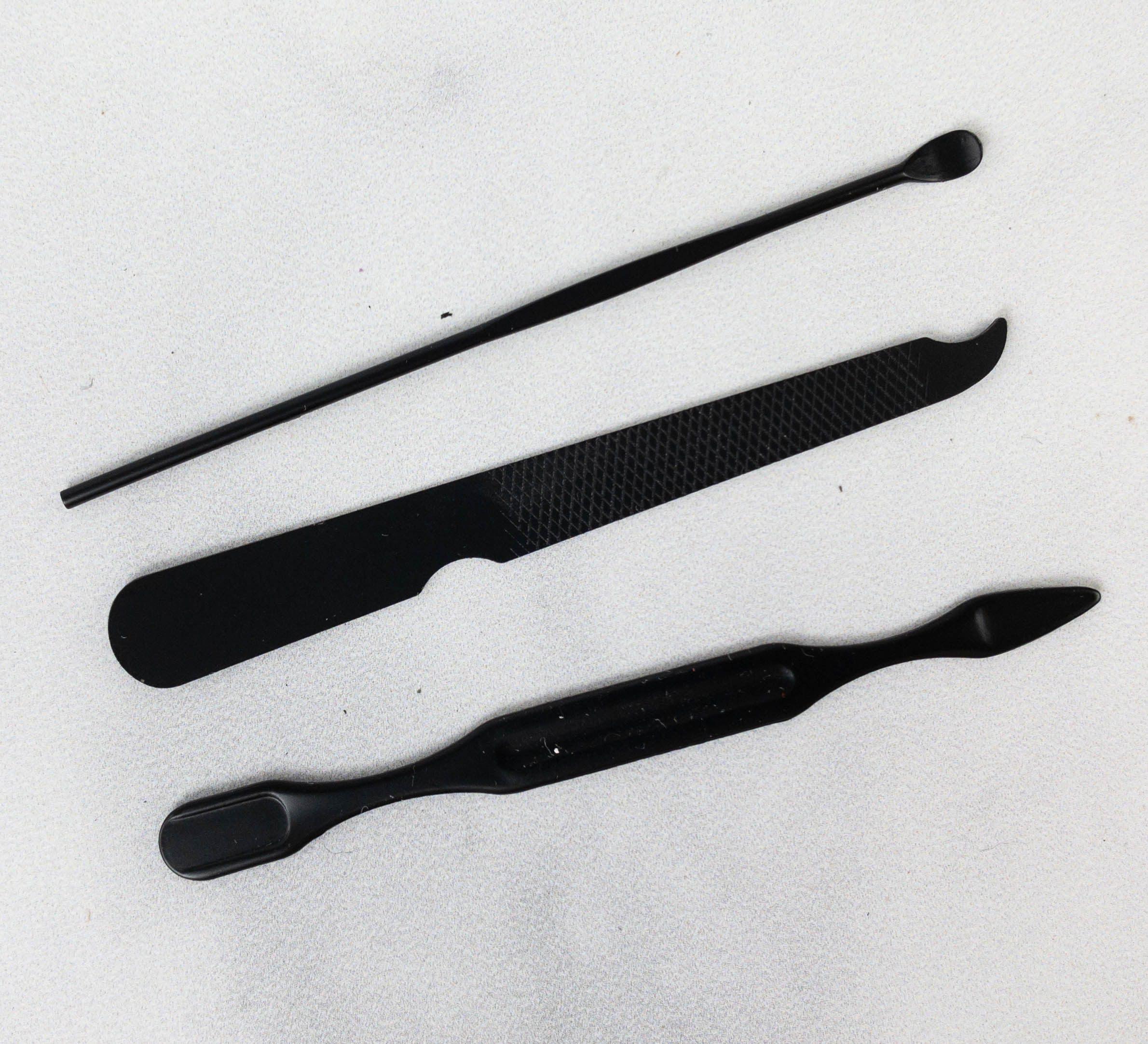 Lastly, here are more tools to help me groom my nails and have them in perfect shape anywhere, anytime!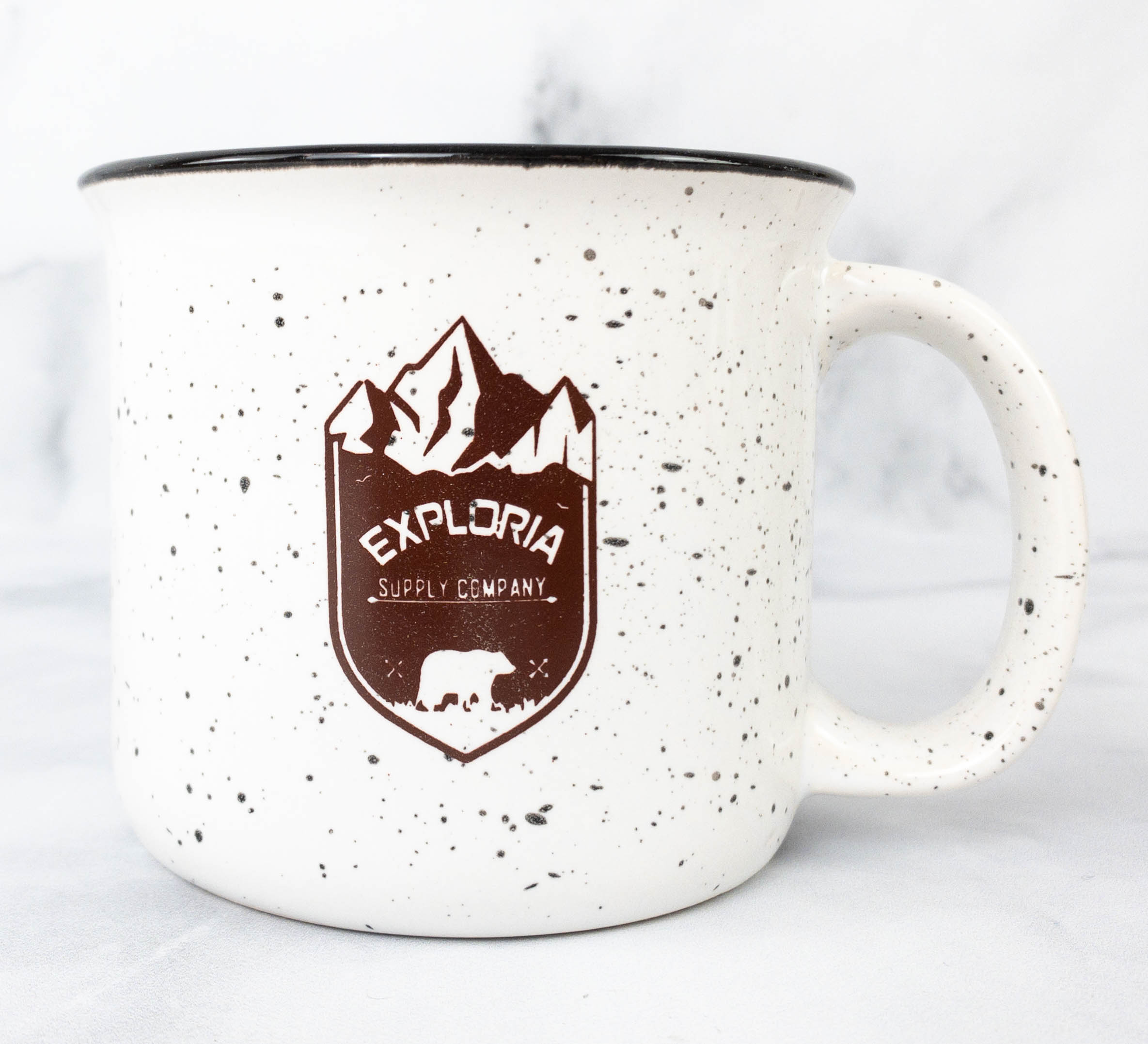 Exploria Ceramic Mug ($20) Nothing beats a warm drink on a cold day, whether at home or when exploring outdoors! This is the perfect mug for that purpose. It's made with ceramic mug and it's also pretty sturdy.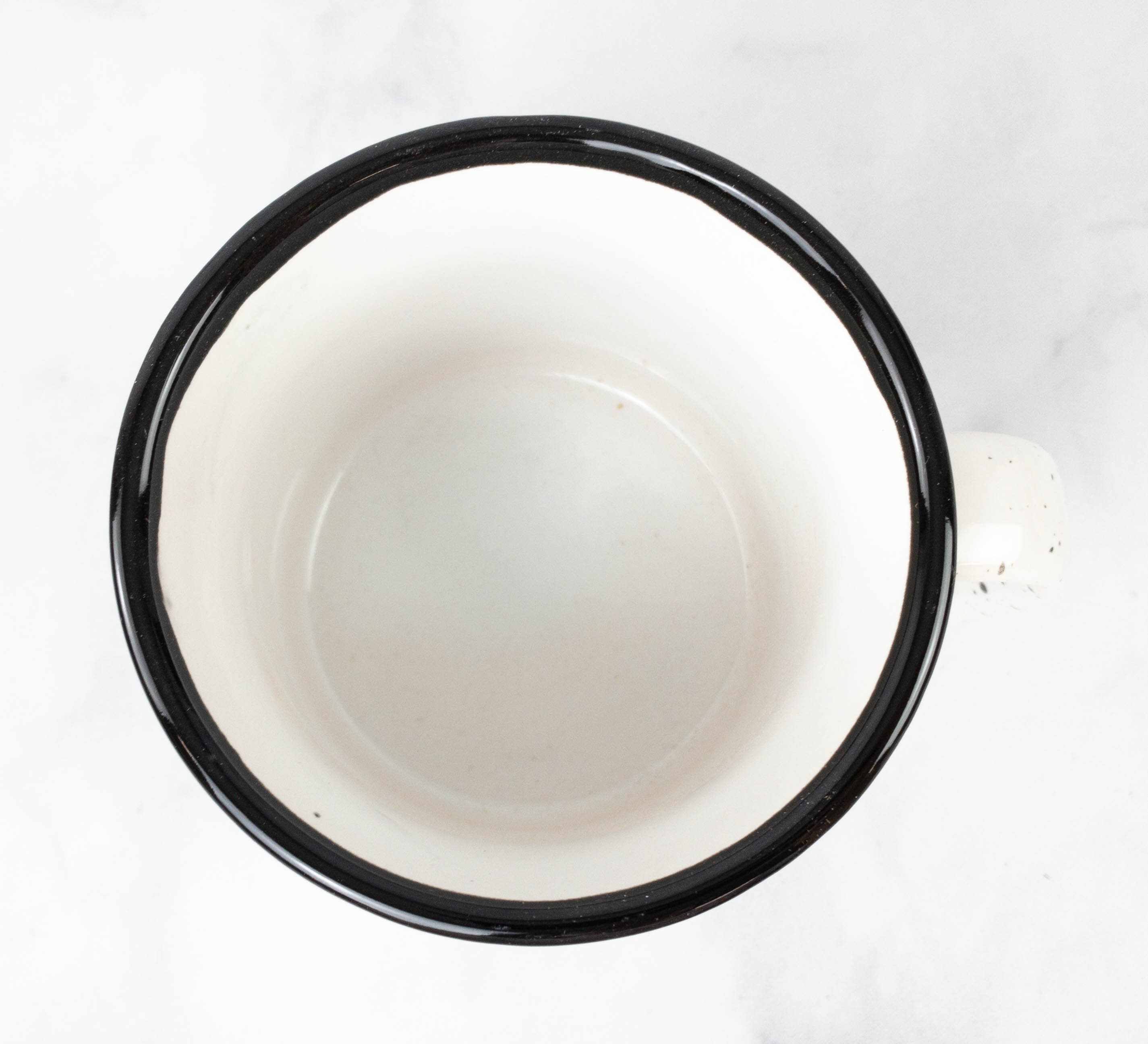 The size is just perfect for a hearty drink!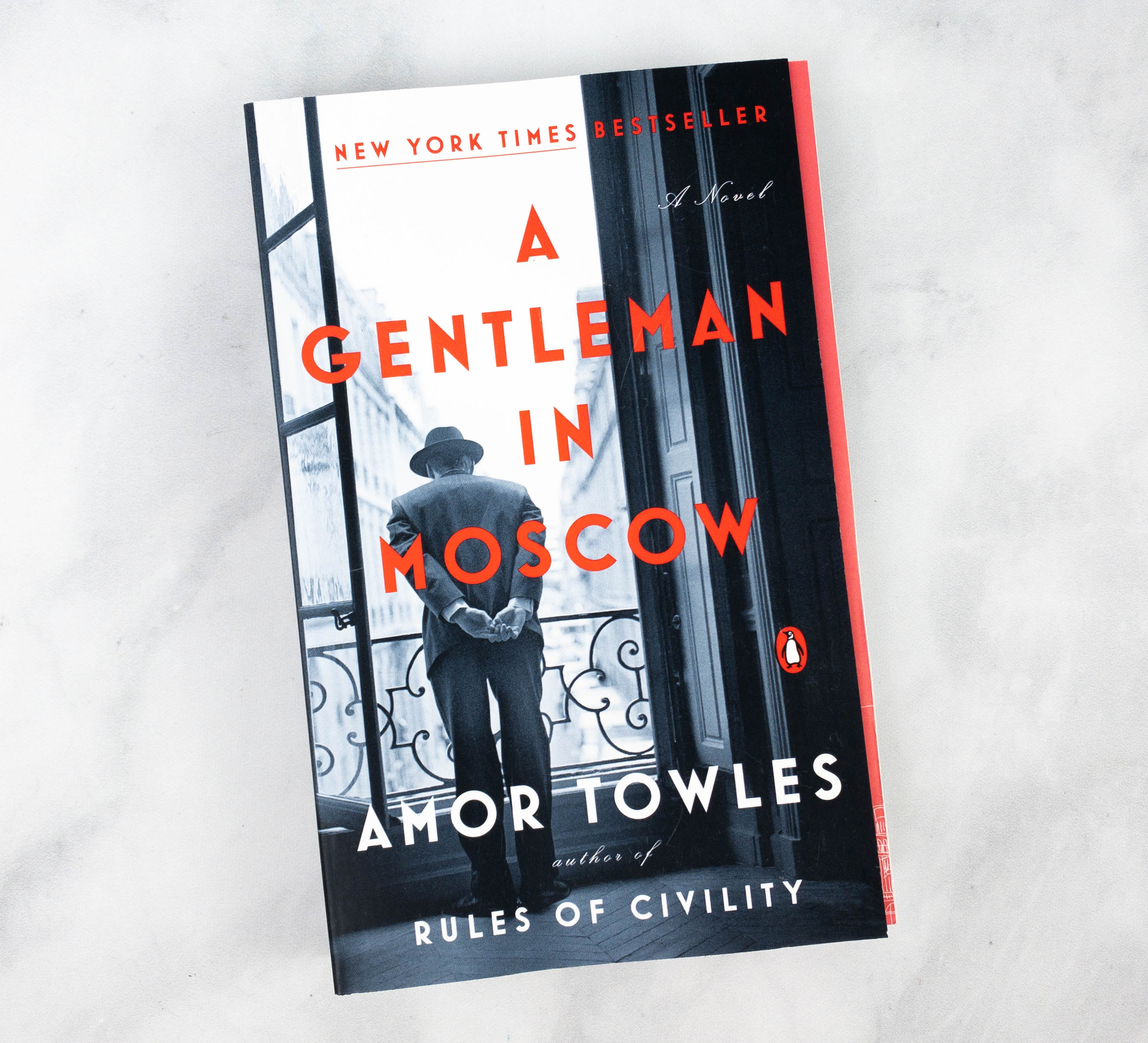 A Gentleman in Moscow by Amor Towles ($16.59)
In 1922, Count Alexander Rostov is deemed an unrepentant aristocrat by a Bolshevik tribunal, and is sentenced to house arrest in the Metropol, a grand hotel across the street from the Kremlin. Rostov, an indomitable man of erudition and wit, has never worked a day in his life, and must now live in an attic room while some of the most tumultuous decades in Russian history are unfolding outside the hotel's doors. Unexpectedly, his reduced circumstances provide him entry into a much larger world of emotional discovery.

Brimming with humor, a glittering cast of characters, and one beautifully rendered scene after another, this singular novel casts a spell as it relates the count's endeavor to gain a deeper understanding of what it means to be a man of purpose.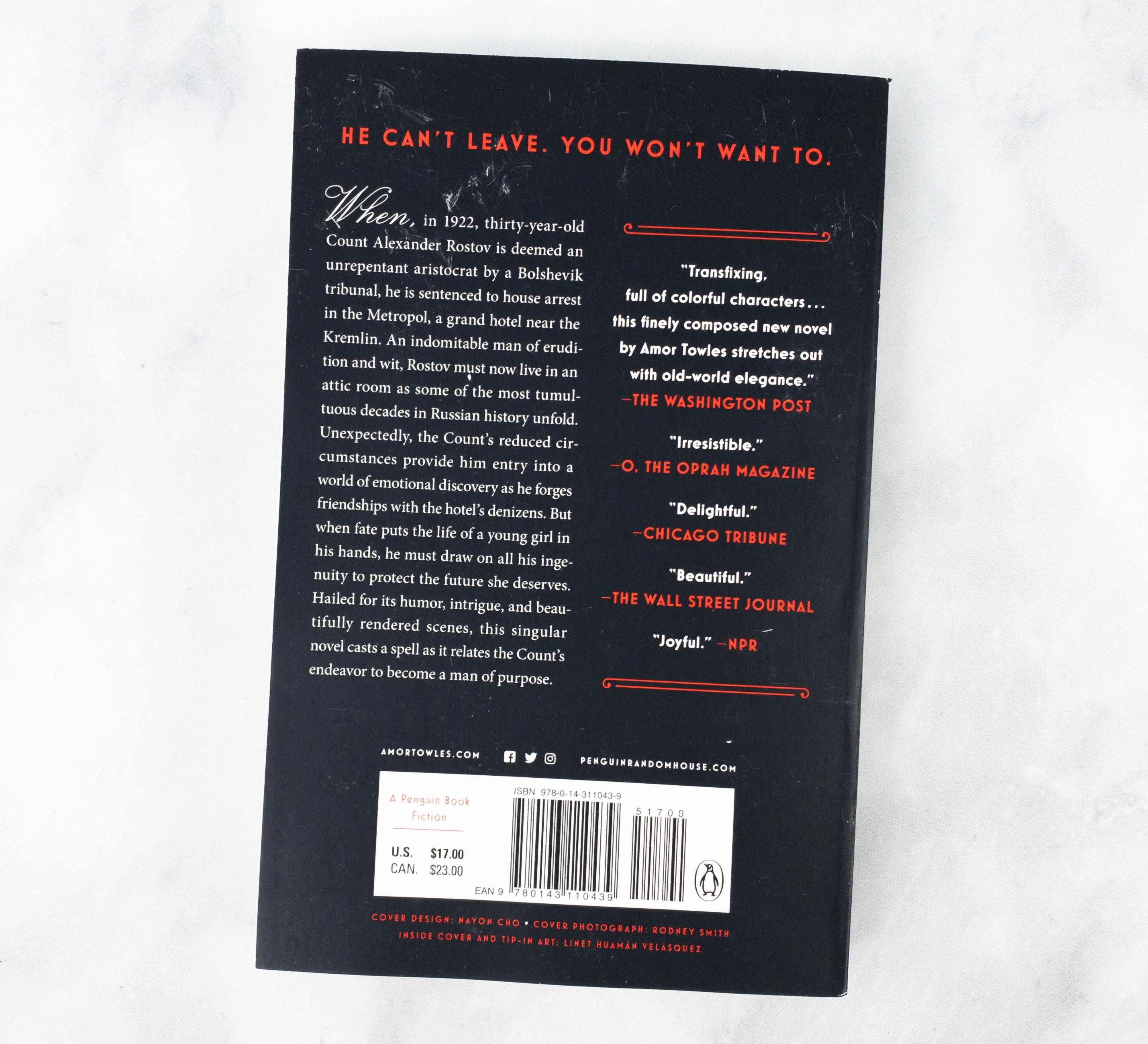 The back cover features a brief summary of the book as well as short reviews.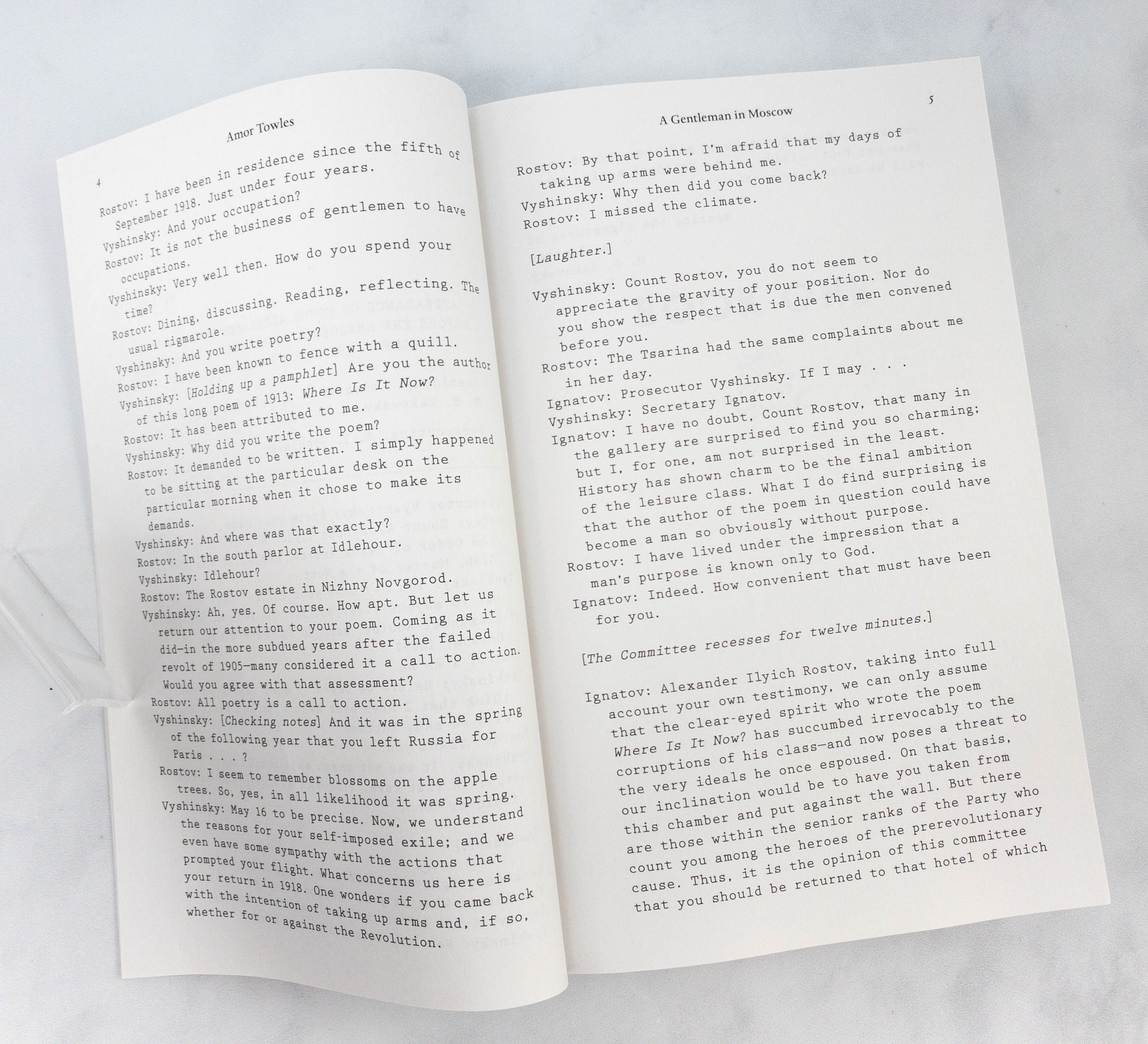 The story revolves around Count Alexander Rostov as he is ordered to spend the rest of his days inside a luxurious hotel.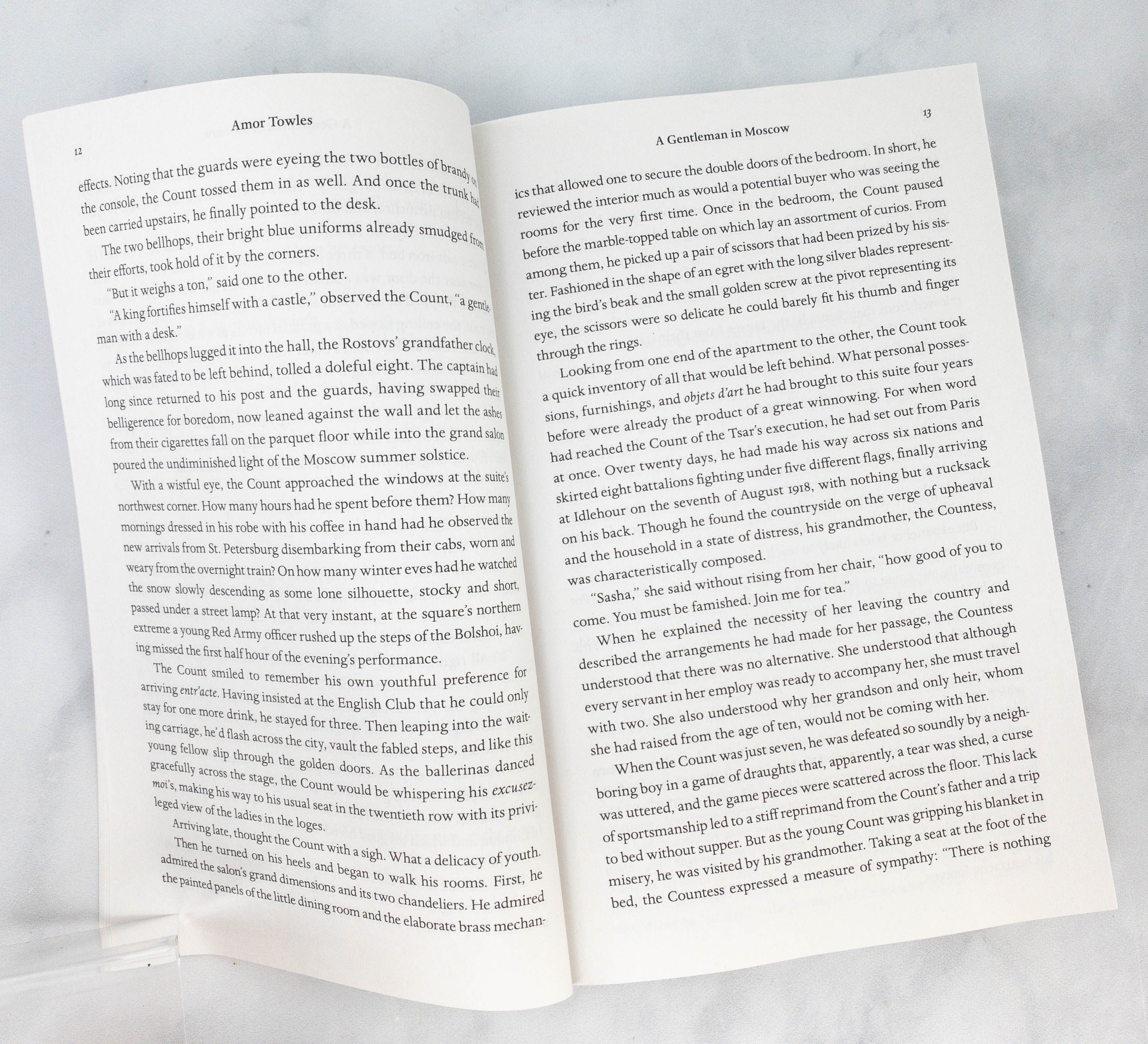 Everything changed when he met a young girl whose fate in life depends on him. Count Alexander Rostov indeed proved himself a gentleman in Moscov by doing his best to give the girl the future that she deserves.
It's another good set of items from Culture Carton! I love the accessories and lifestyle items this month, and the book was a nice read as well. Among the items, I particularly loved the manicure set in my box this month. It comes with a case for easy storage and also to help ensure that I won't easily lose these grooming essentials. I also liked the beanie that I can wear on a cold day, and the ceramic mug for enjoying warm drinks. Culture Carton curated these items with the aim of improving even the simplest aspects of daily life, and I think they did a really great job with it!
What's your favorite item this month?