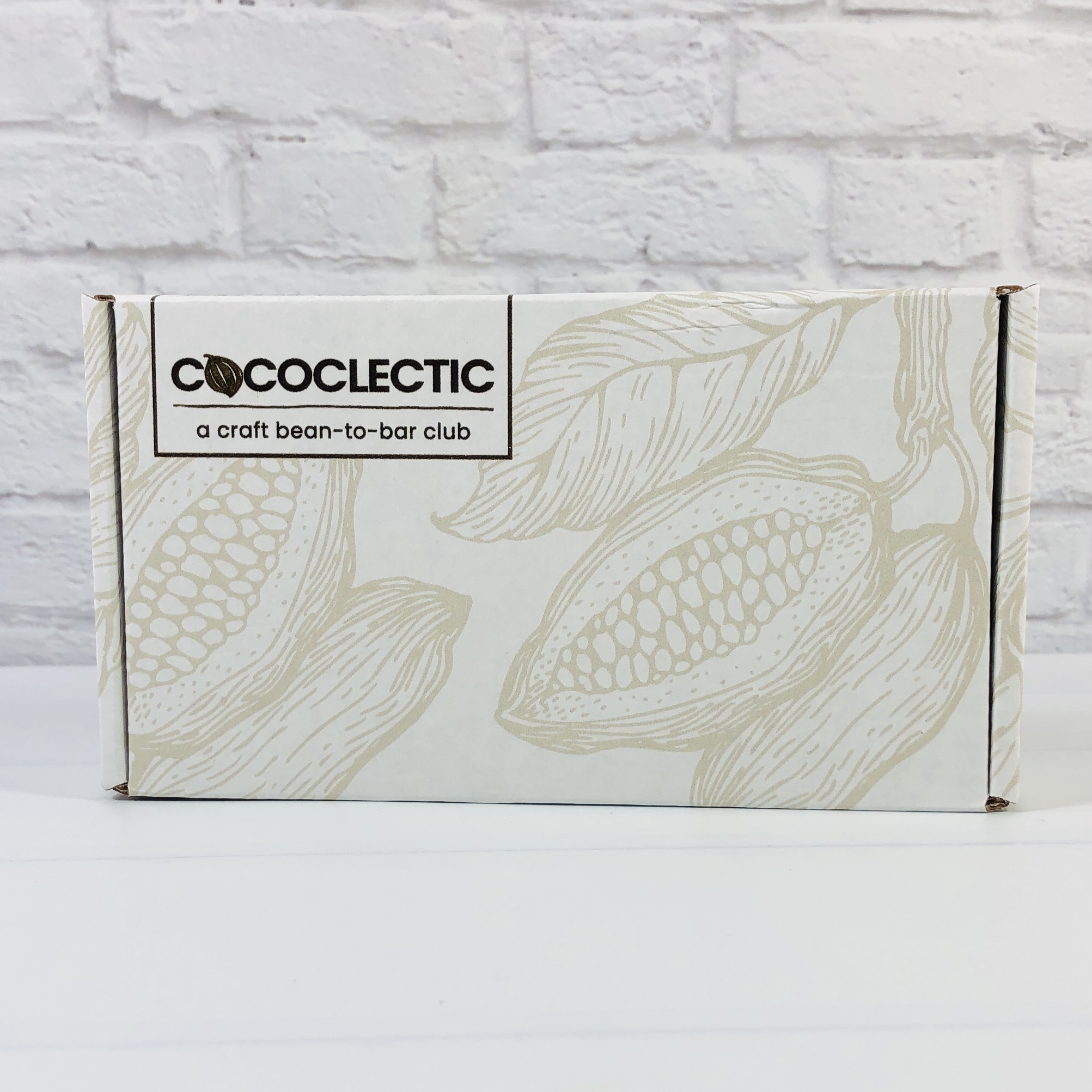 Cococlectic is a chocoholic's dream — four full-size bars of single-origin chocolate delivered monthly, including tasting notes. The chocolates are non-GMO and are free from soy, tree nuts, dairy, and gluten. Each bar contains 5 ingredients or less, usually only cocoa beans, cocoa butter, and sugar. Cococlectic is $42.99 a month with prices dropping for longer subscription lengths. You can also purchase a one-time box or get a box for the office. If you are into dark chocolate, then this is your dream box!
We do not produce chocolates. We are a small-batch Bean-to-Bar chocolate-of-the-month subscription club that connects chocolate makers with chocolate aficionados. We deliver delicious, dark chocolate bars to your doorstep each and every month, and also give you access to our exclusive Chocolate Collection.

Cococlectic is a chocolate-of-the-month subscription club that features ONLY American craft chocolate makers who make their chocolate using the bean-to-bar process from scratch with nothing more than cacao beans, sugar and cocoa butter. Founded in 2014, Cococlectic's mission is to melt the gap between chocolate makers and chocolate enthusiasts. Cococlectic constantly strives to build an educated community that supports the craft and speaks the same language of love – especially the bean-to-bar kind.
DEAL: Get your first Cococlectic Coco'nnoisseur Chocolate Box with $10 off. Use coupon code HELLO10.
My bars came in a box decorated with cacao pods and inside I found a sticker on top that I can place on my phone or wherever. The bars were wrapped in tissue paper and everything arrived in perfect condition.
NOTE: Cococlectic doesn't ship in July or August. They ship in June, close shop, then reopen to start shipping in September. Payments are paused during that time.
I received a paper welcoming me to Cococlectic. It touches on the main points of the subscription and discusses the rewards program.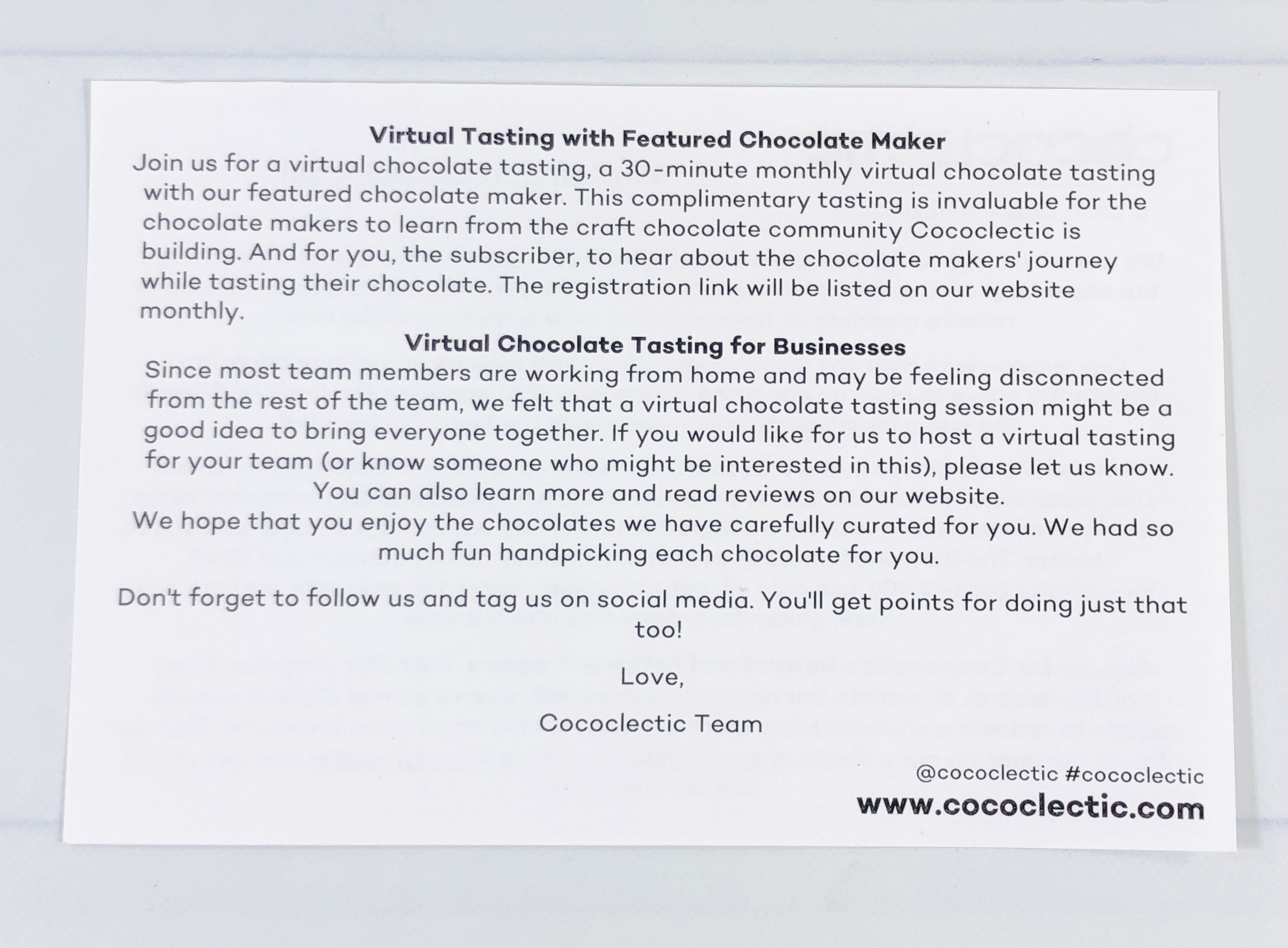 The back mentioned a virtual tasting with the featured brand. There's even an option to have them host a session for your work colleagues.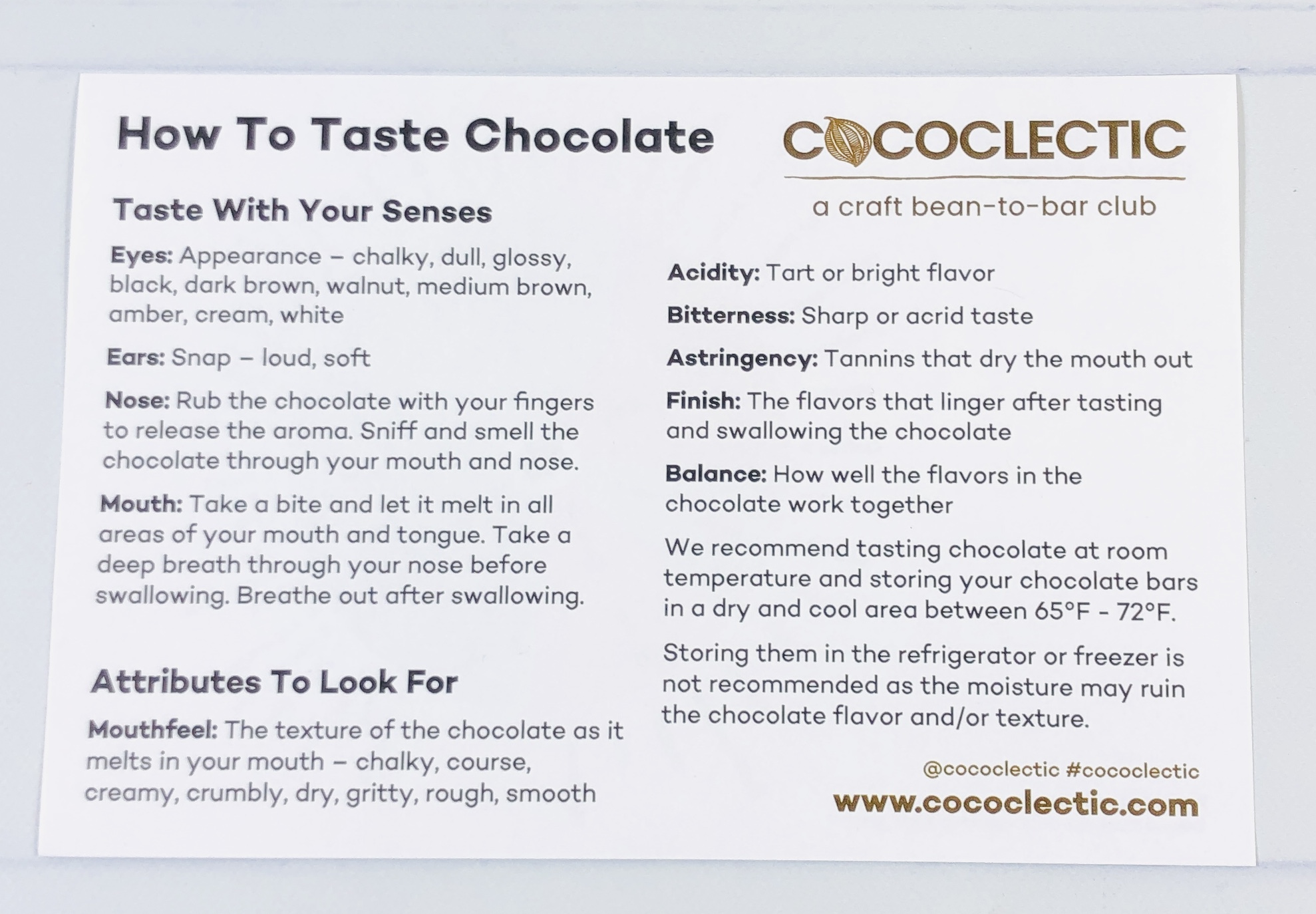 A second paper discusses how to taste fine chocolate using 4 out of 5 senses.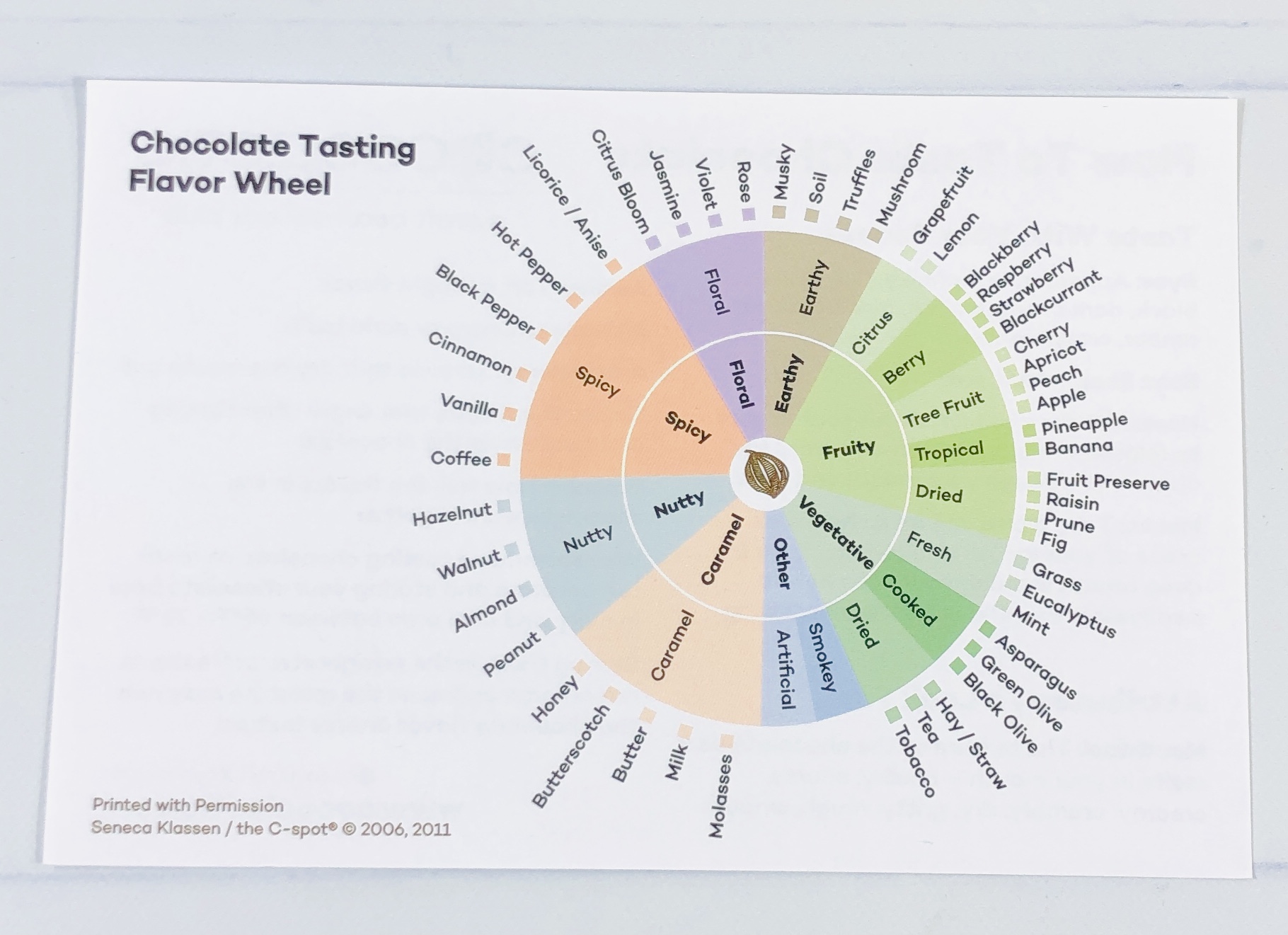 The back had a chocolate tasting wheel. It helps to put into words what may be a difficult task sometimes.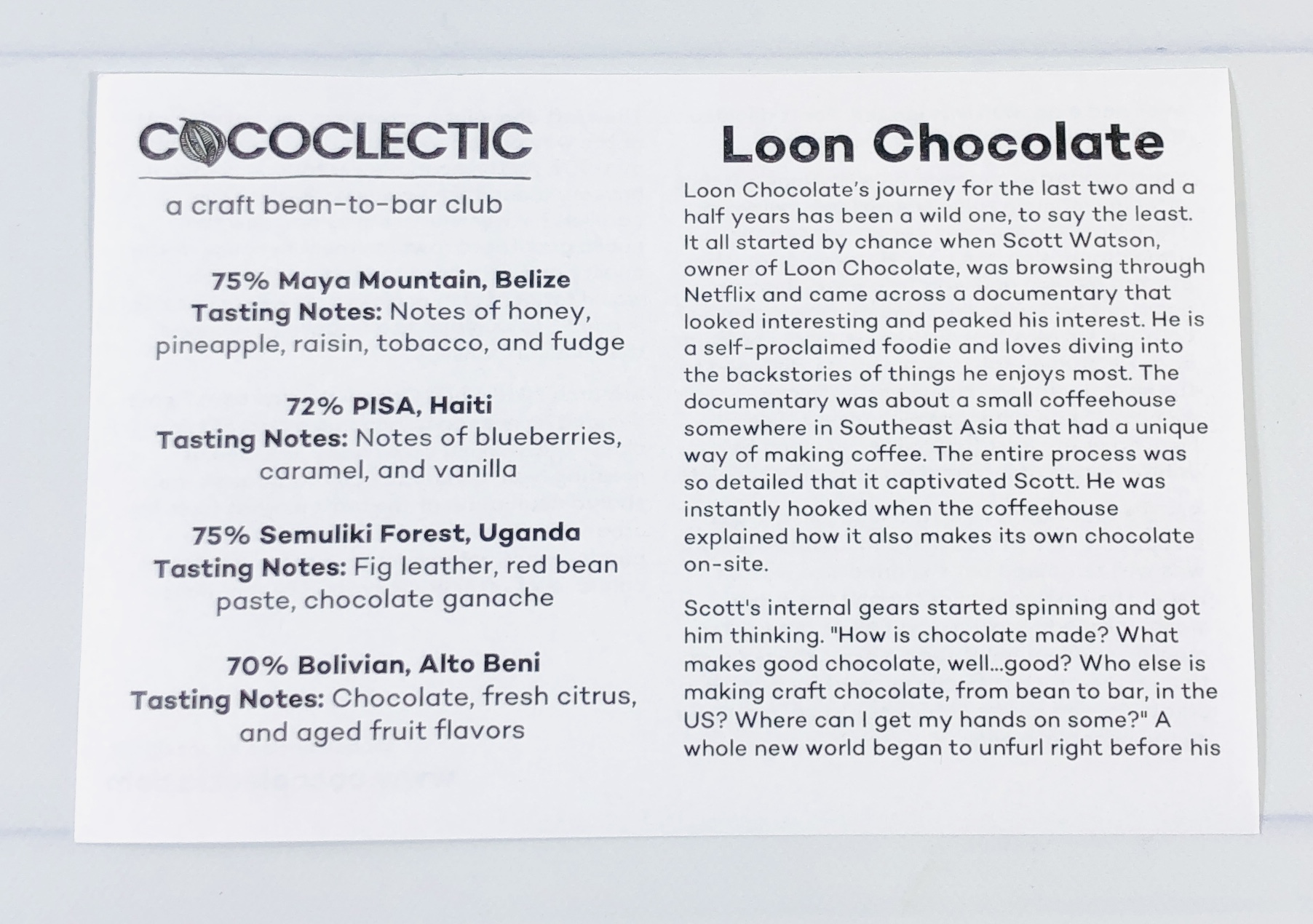 My final insert was all about the featured brand, Loon Chocolate. My four bars are noted on the left while the right talks about the owner.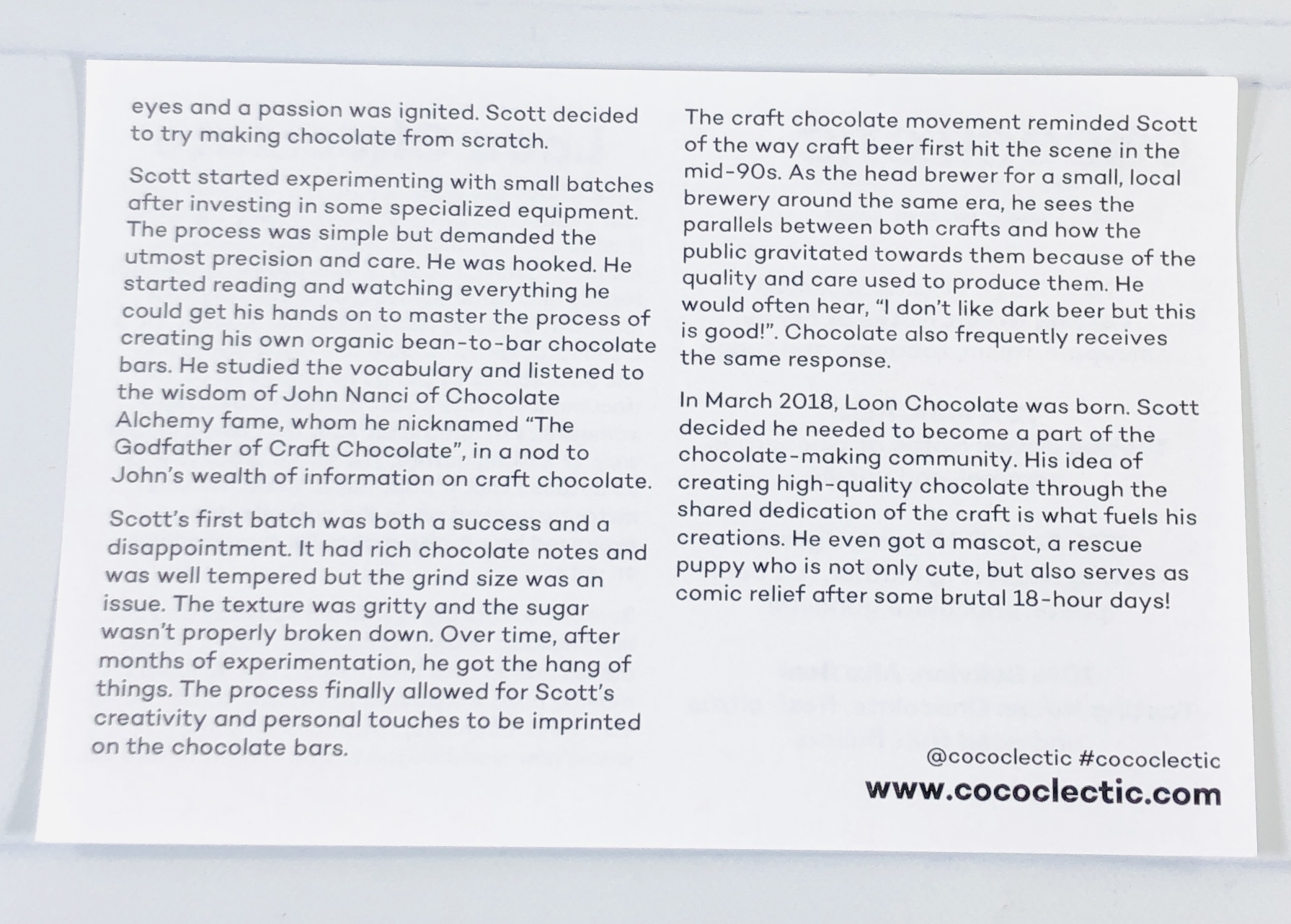 Here's more info on Loon Chocolate on the back.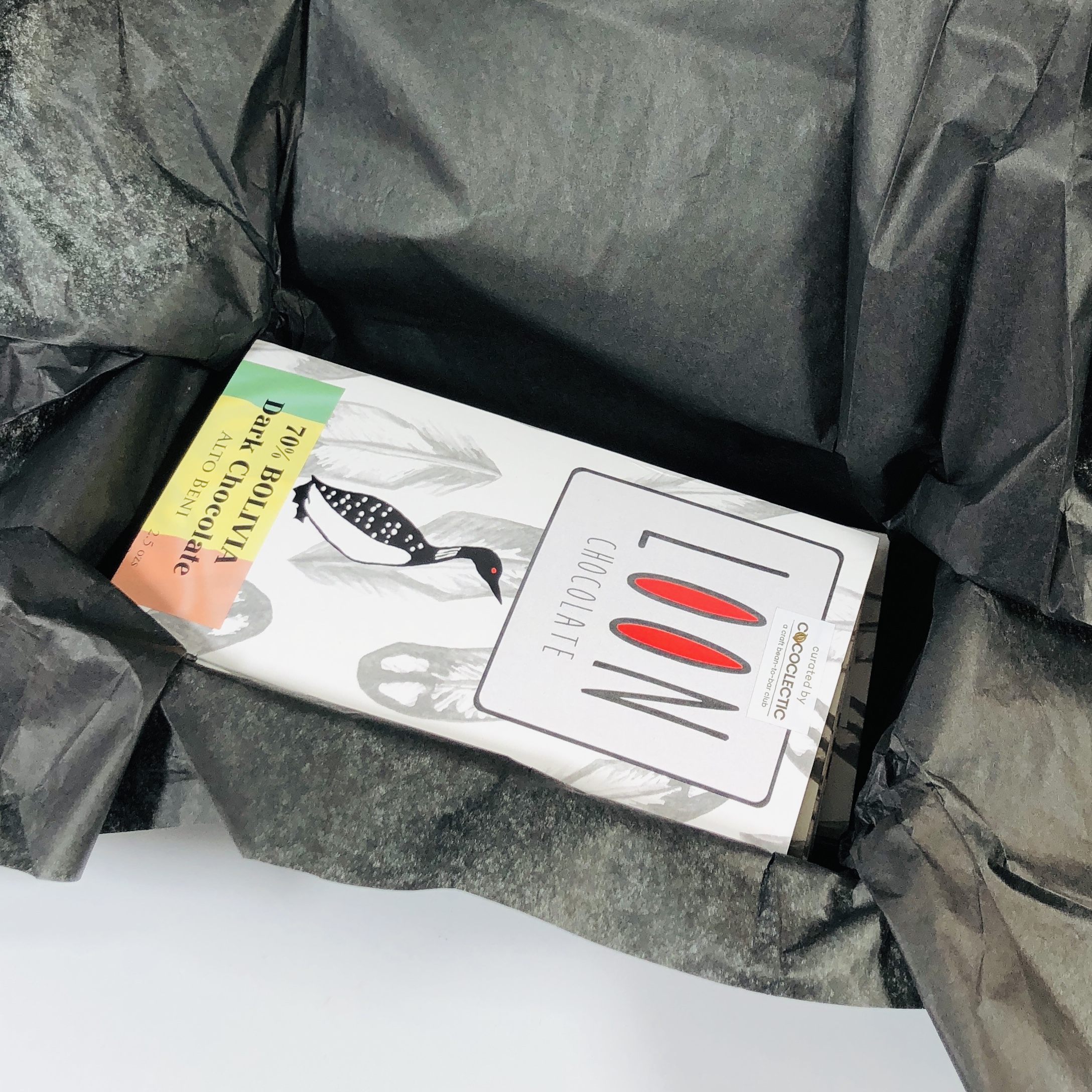 This is my first time trying Loon Chocolate!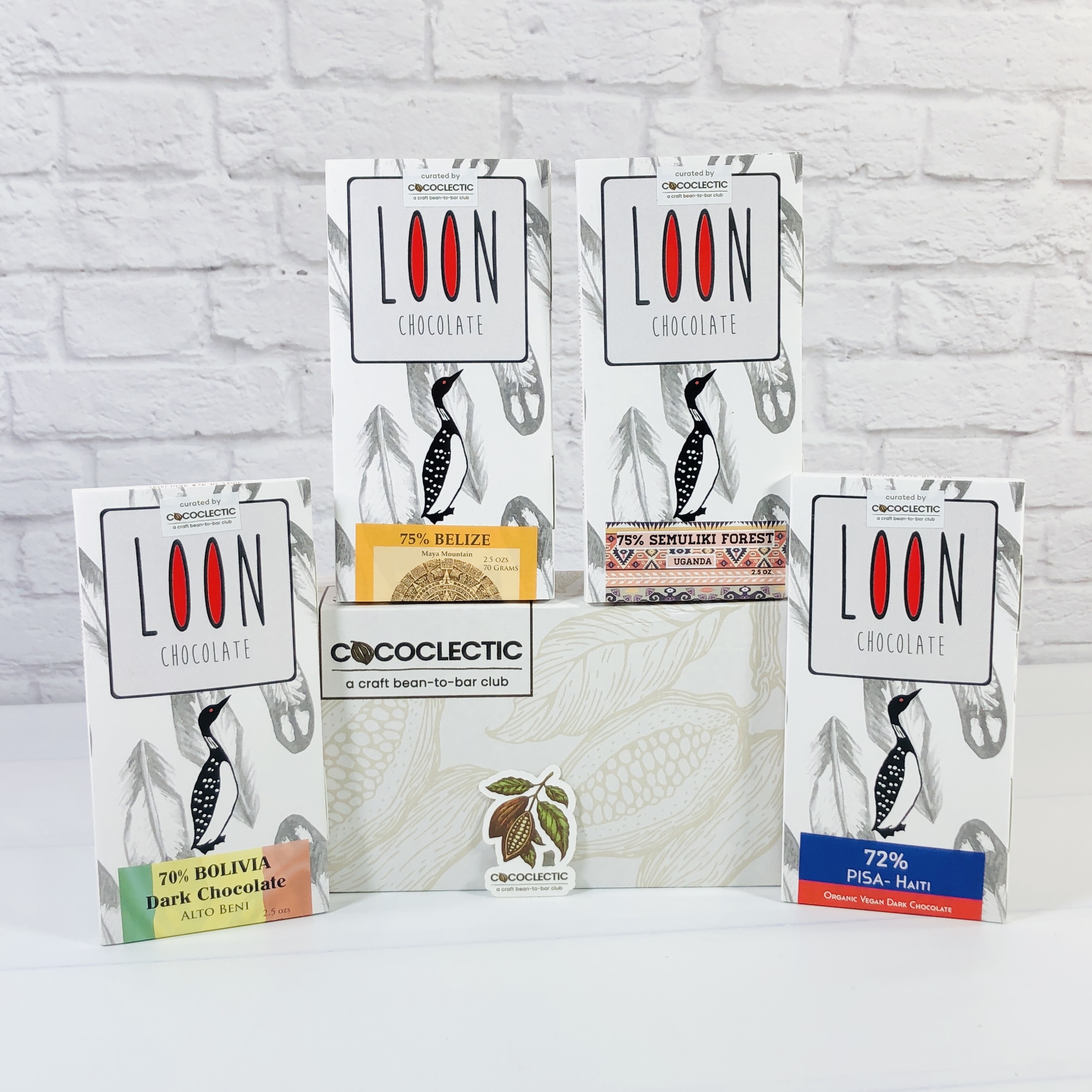 Everything in my box!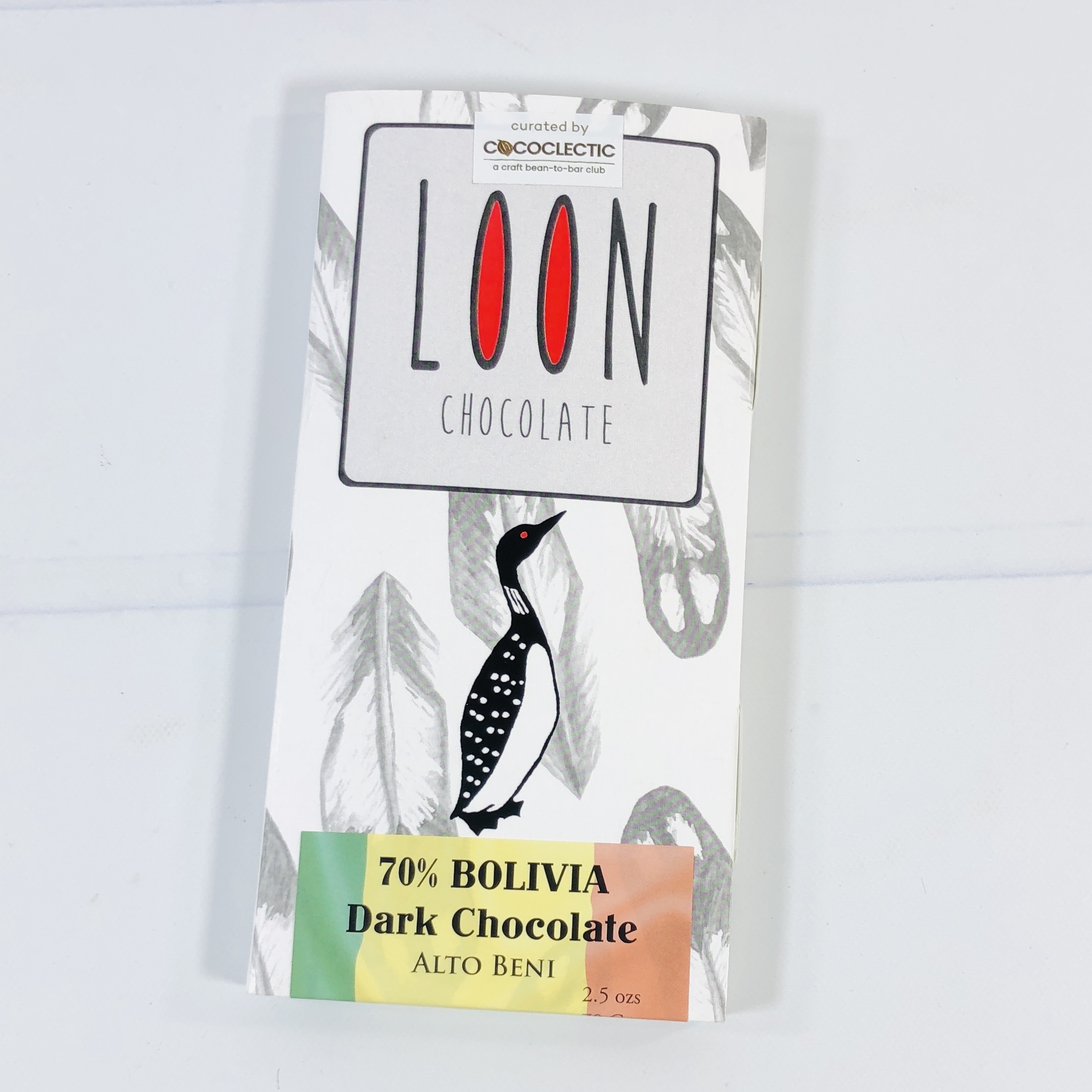 Loon Chocolate 70% Bolivia Dark Chocolate ($10) Each bar came in a box with the name on the front. The top had a Cococlectic sticker. Each of these bars are 2.5 ounces and the country of origin is also on the front.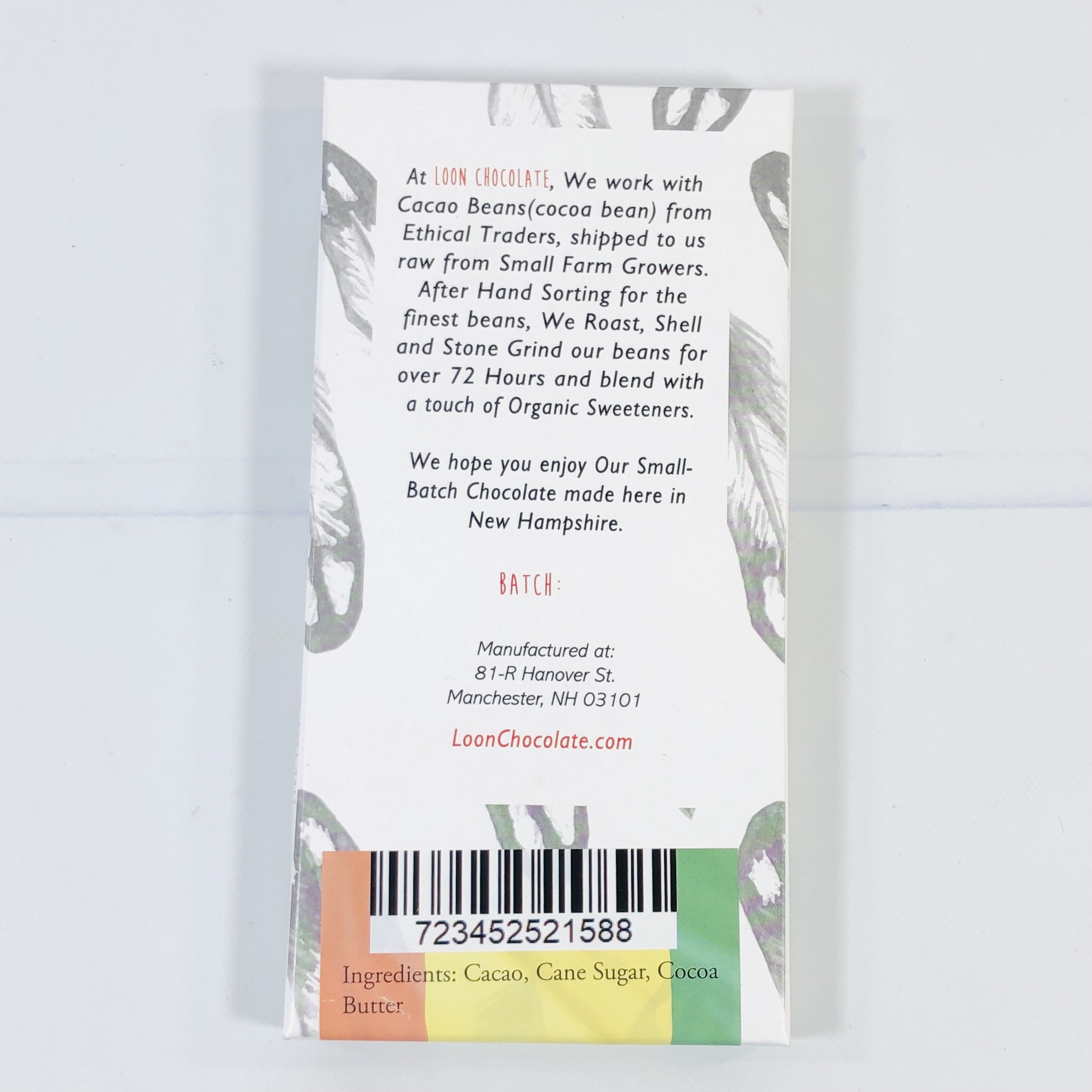 Here is the back of the box. All of the other boxes are the same, and the only ingredients are cacao, cane sugar, and cocoa butter.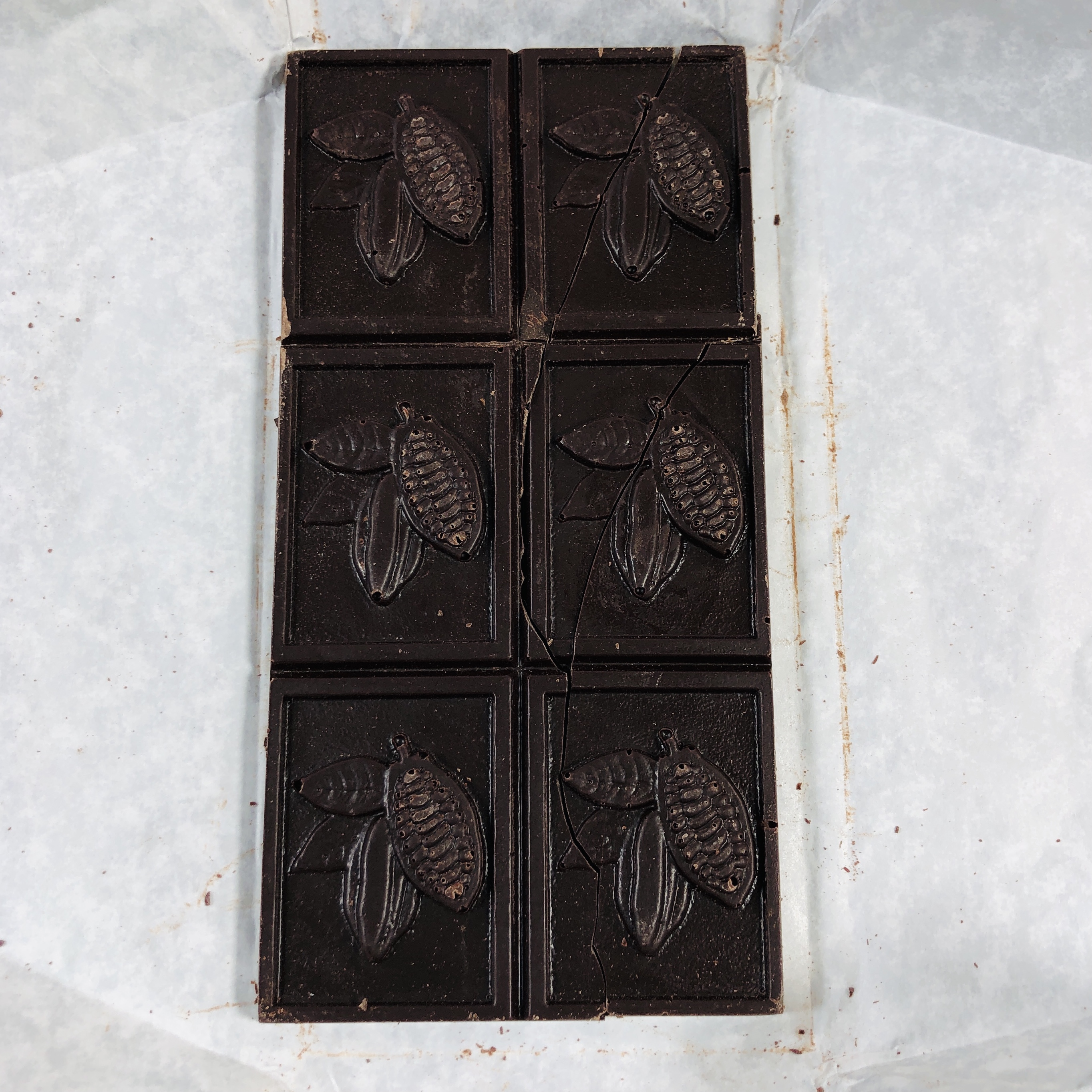 I started with the lightest cacao amount and worked my way to the deepest chocolate. This bar had amazing snap, was smooth in my mouth, and had fruity flavor notes. This isn't a Hershey Bar, not that there's anything wrong with that, but a little goes a long way and the deepness of the flavor was very satisfying. The listed notes were chocolate, fresh citrus, and aged fruit flavors.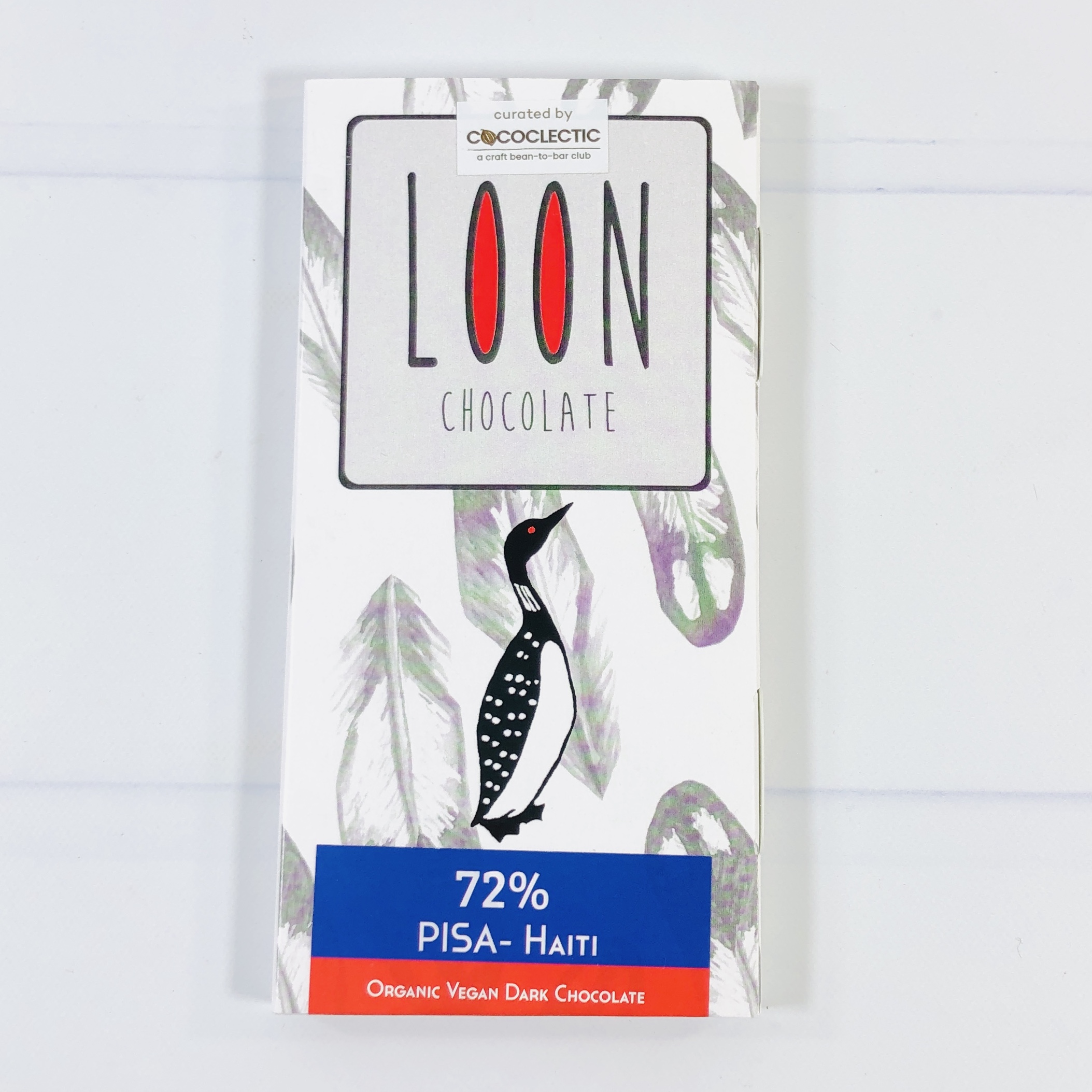 Look Chocolate 72% Pisa-Haiti Organic Vegan Dark Chocolate ($10) has 72% cacao from Haiti with notes of blueberries, caramel, and vanilla.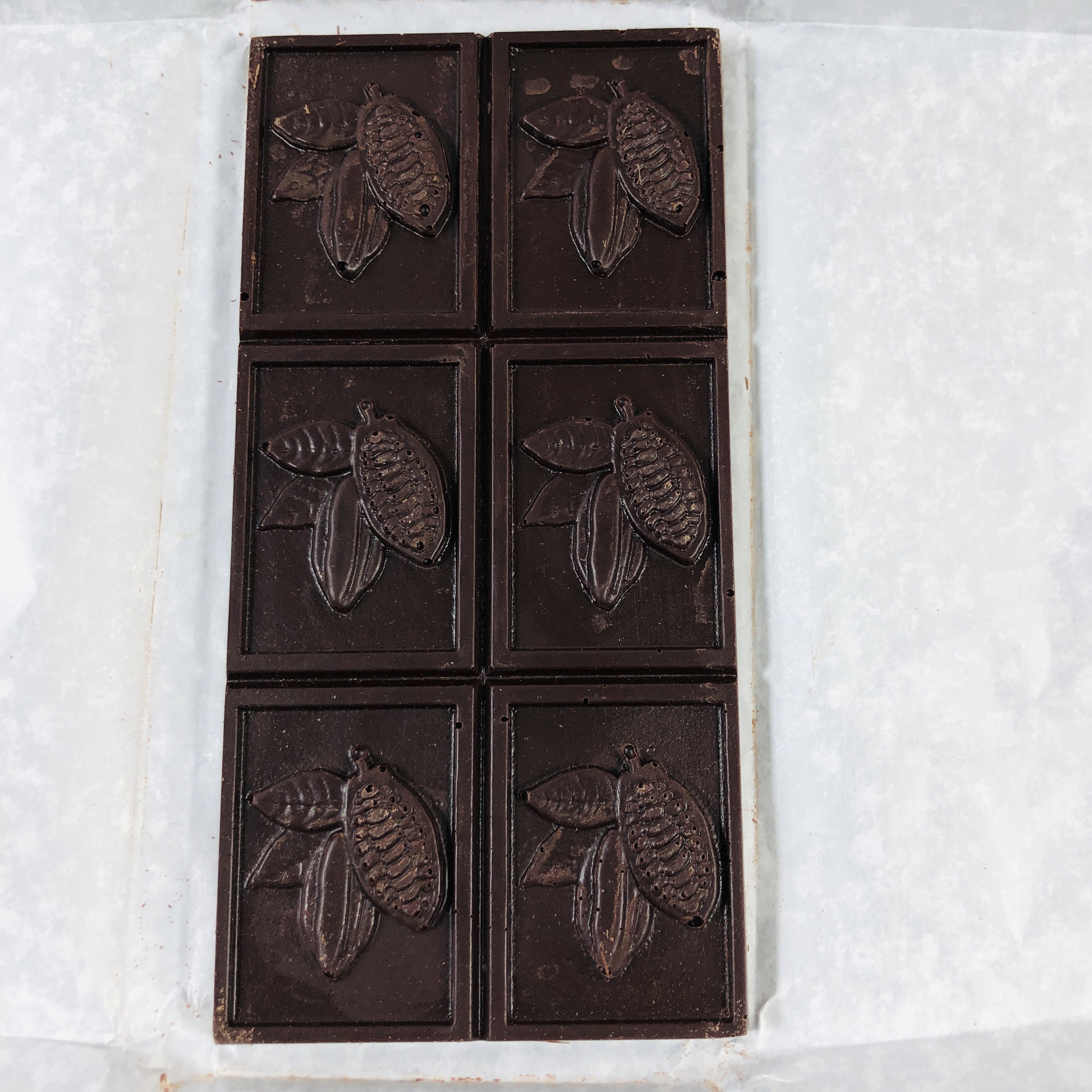 It was slightly deeper than the previous bar and certainly fruity, but I picked up a molasses note myself. I really enjoyed the feeling of it melting in my mouth, as opposed to just chomping it down mindlessly — it is certainly more pleasurable and a little bit is super satisfying.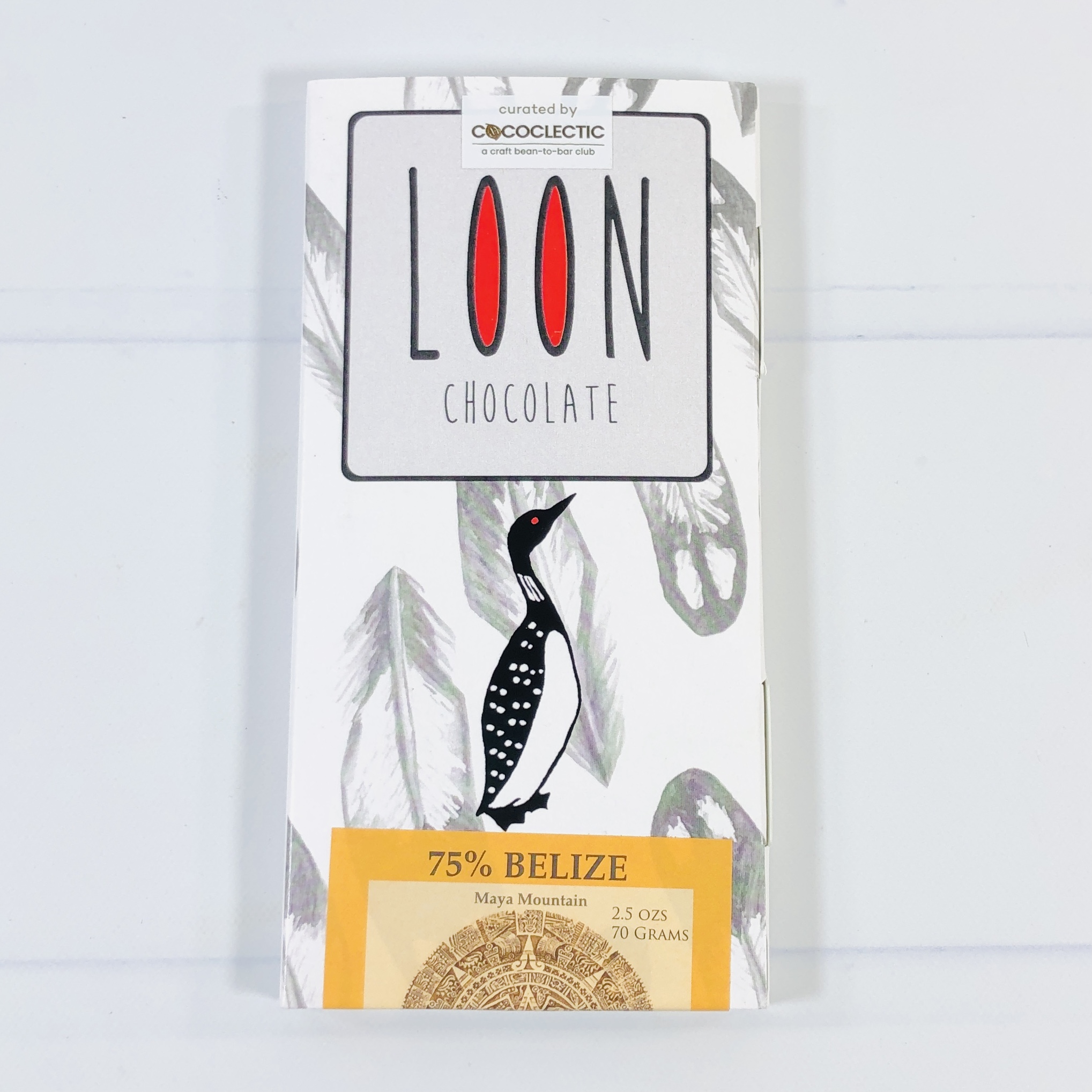 Loon Chocolate 75% Belize ($10) Here we are at 75% cacao, so the sweetness is not as high and the flavor is more intense. The cacao is from Belize and the tasting notes include honey, pineapple, raisin, tobacco, and fudge. You can read more about the origins of the beans in each bar at the Cococlectic website, and they even include roasting time and temperature.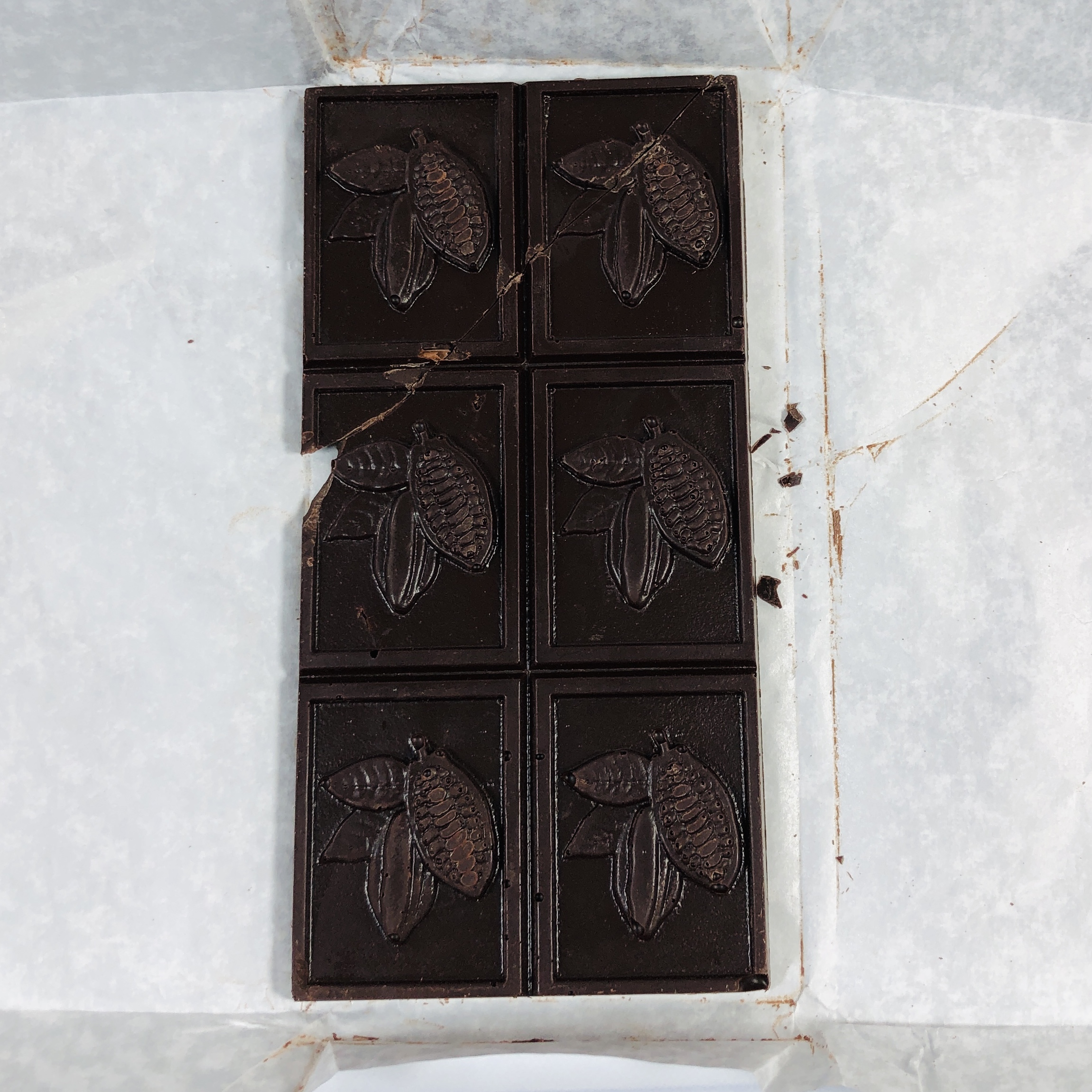 Oh my goodness, this bar reminds me of brownie batter, thick and rich and as always there's a berry flavor note on my palate. I can certainly taste the raisin note too.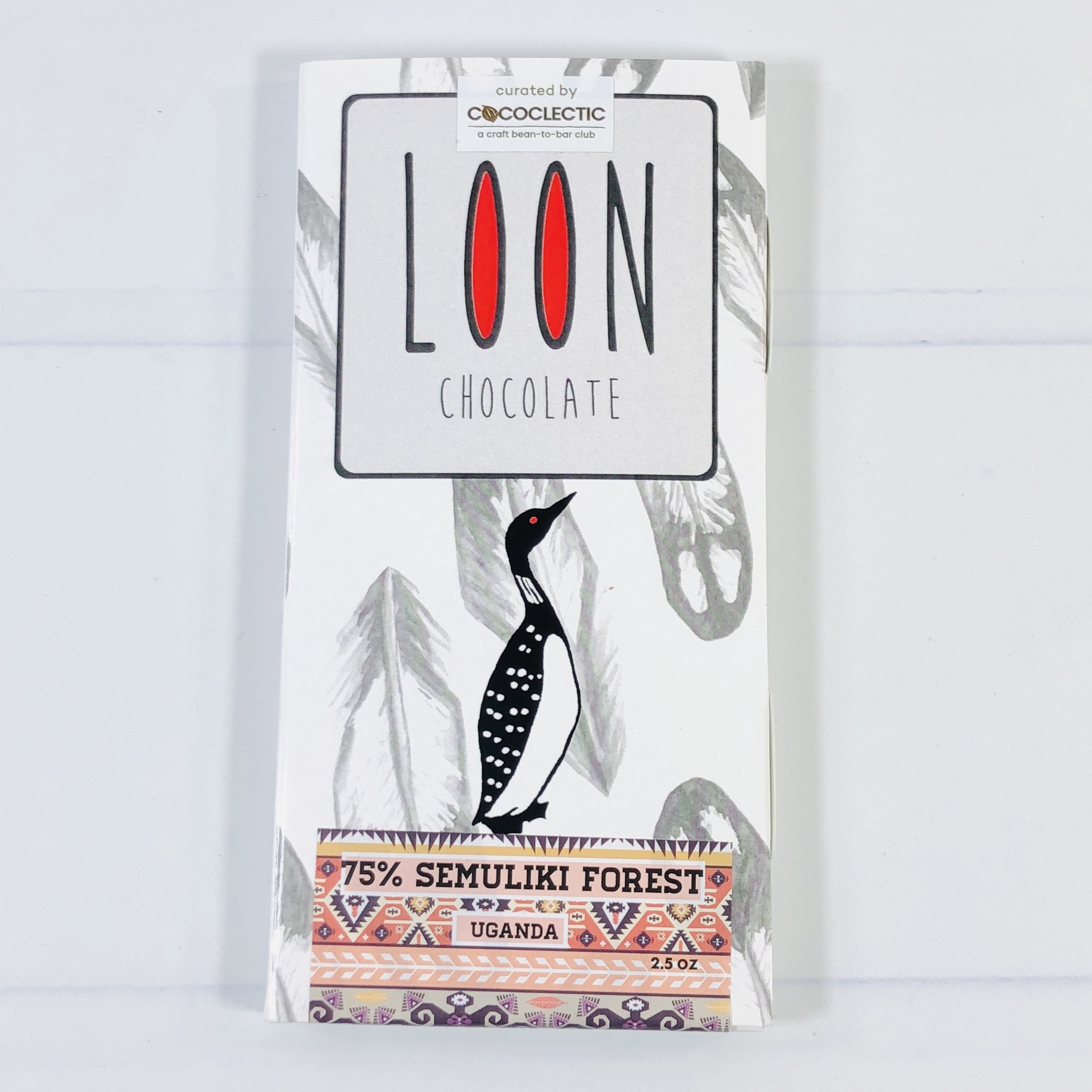 Loon Chocolate 75% Semuliki Forest ($10) Our final bar is another one with 75% cacao from Uganda, very rich and decadent! The tasting notes are fig leather, red bean paste, chocolate ganache.
Please note that I pretty much broke every bar when opening them up, I don't think that happened during shipping. This bar was very fruity, with notes of strawberries to my palate. It also had very fine crunchy bits that I think must be cacao bits, and I liked that texture. It's amazing to me that as the cacao content went up, so did the fruitiness of the flavor.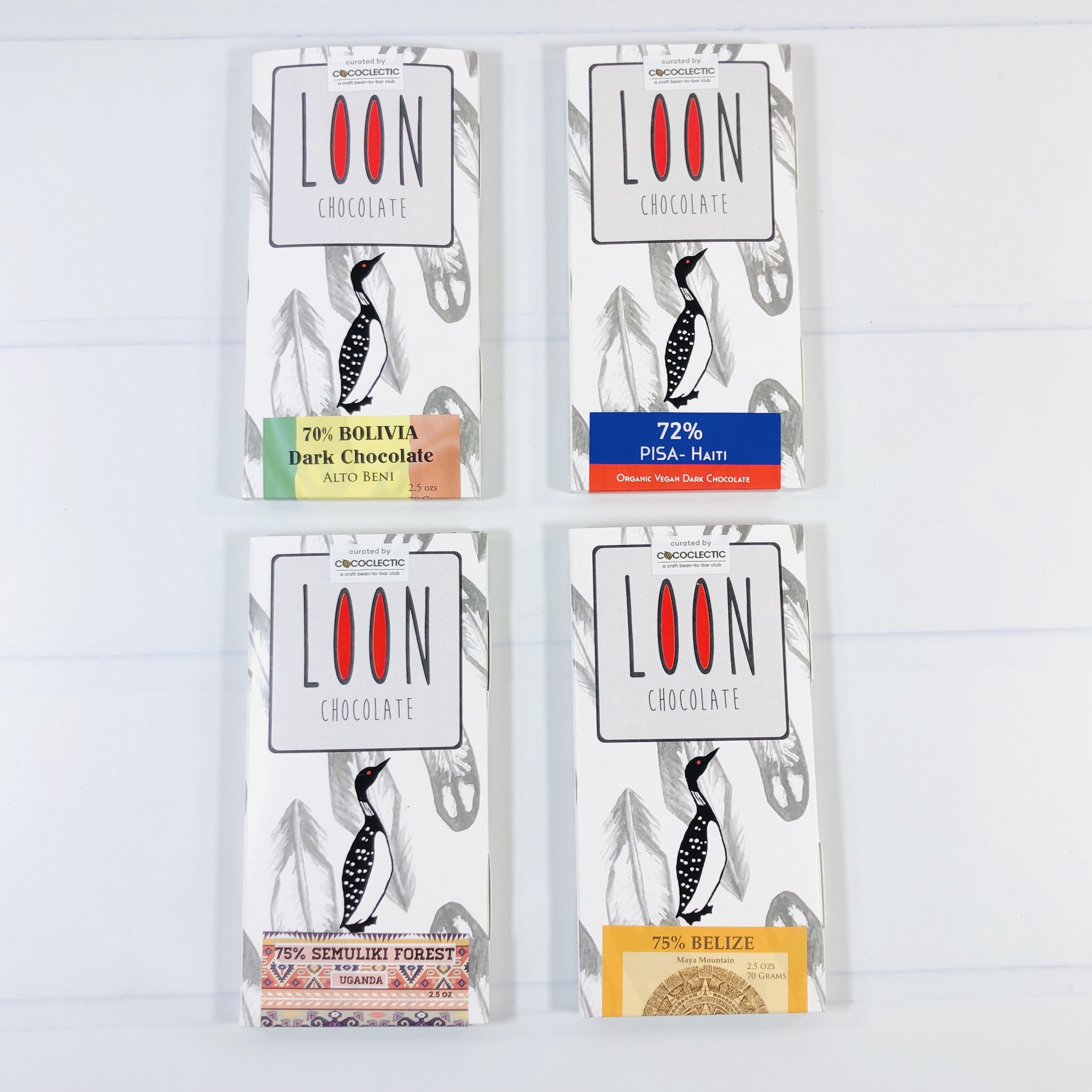 Wow, this was some seriously good deep, dark chocolate! Just when I think they taste similar, I eat a piece containing 75% cacao, then follow it with the 70%, and you can really tell the difference and taste the nuances that make each bar unique. The sheet with the tips helped me slow down and really pay attention to what I was eating, and it helped me engage all of my senses, which grounded me in the here and now. Who knew eating chocolate could be self-care and border on meditation?
Are you getting the Cococlectic Box?