CatLadyBox sends monthly boxes for the cat ladies and their cats! There are two types of boxes: the Crazy CatLadyBox that contains cat-themed items for you and your cat, and the CatLadyBox which contains things just for you. Each curation might include cat-themed shirts, jewelry, home decor, accessories, art, and more – all delivered in a box your cat can keep.
This is a review of the CatLadyBox without the cat toys.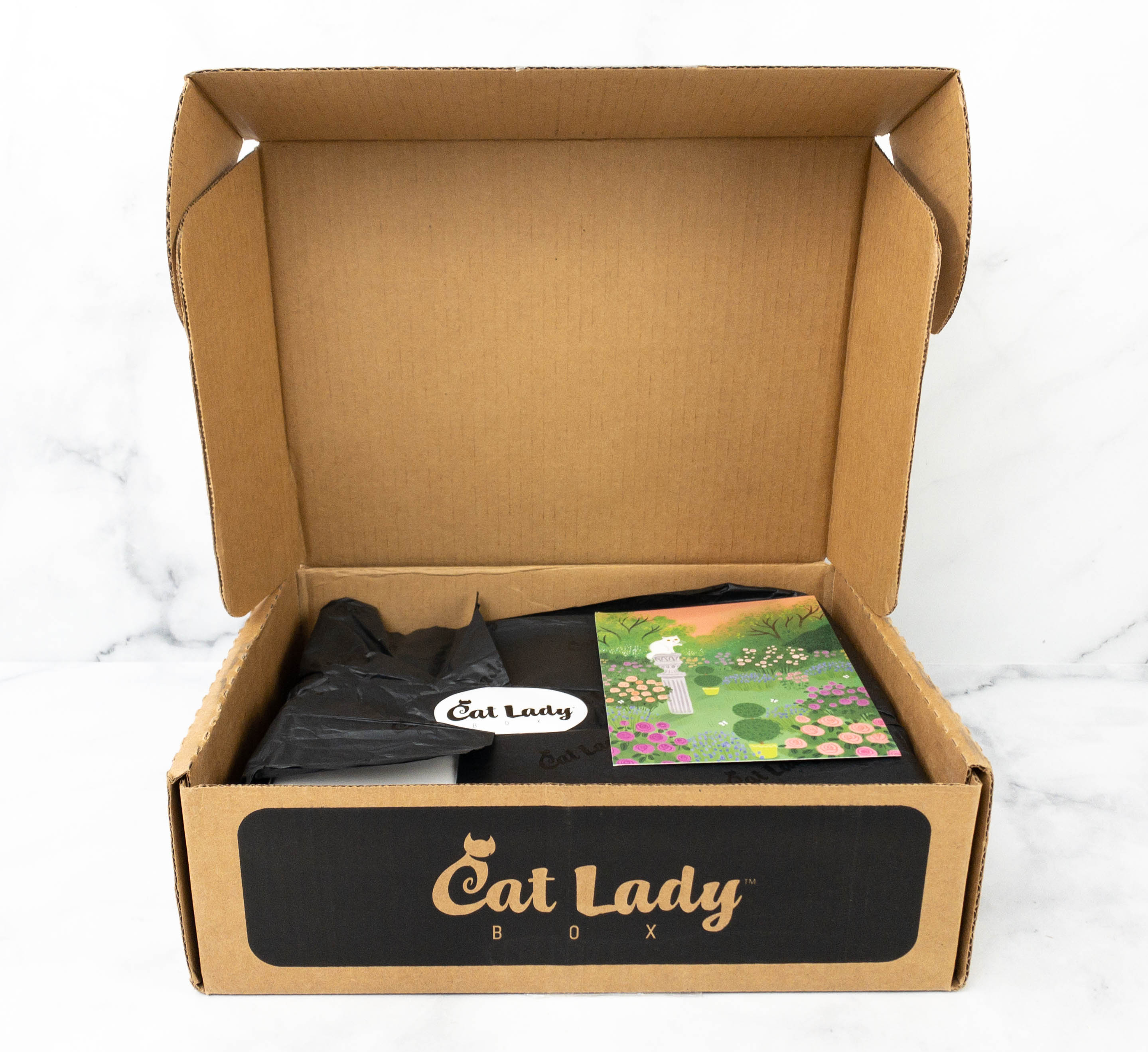 The items were wrapped in black tissue paper.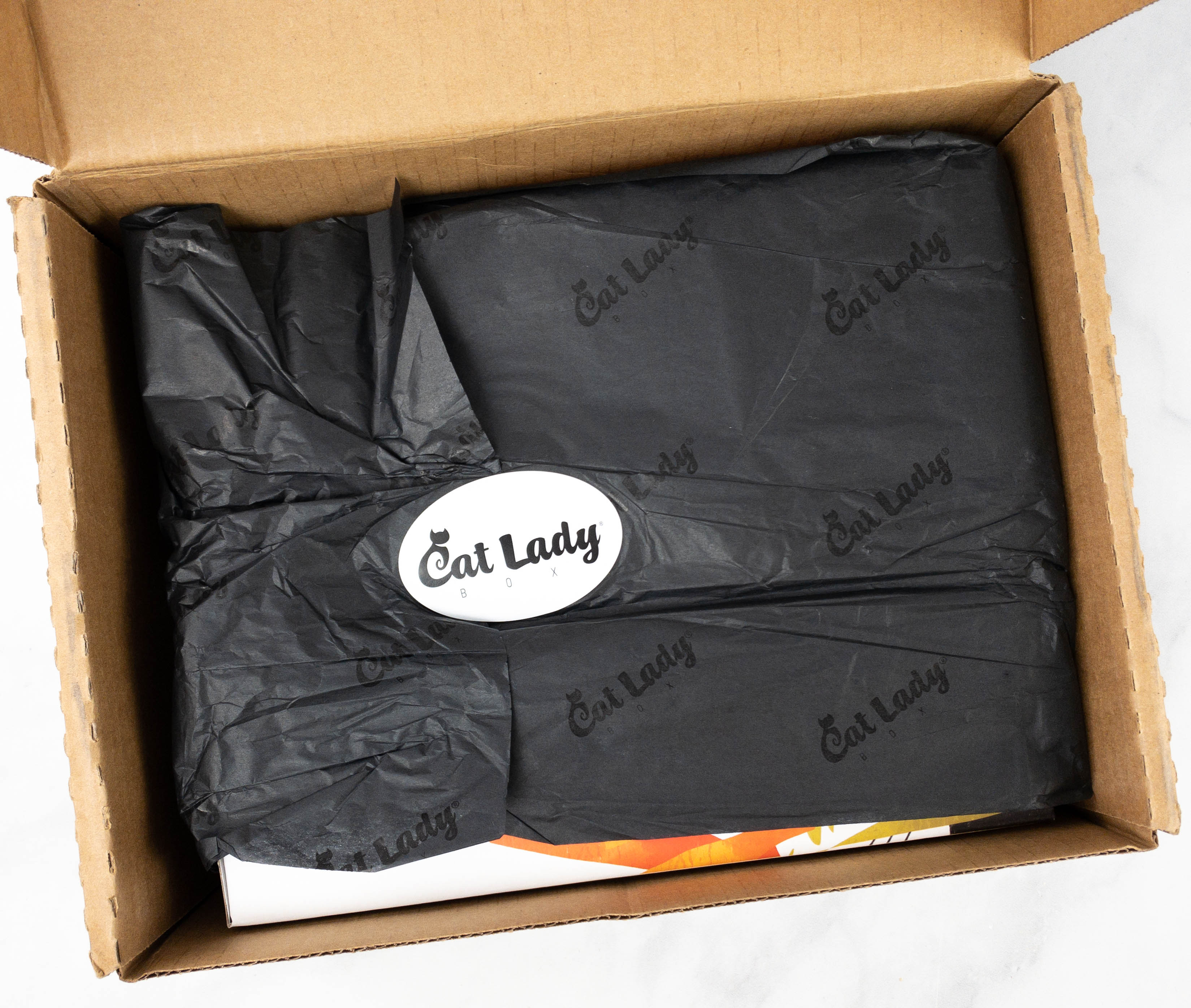 The paper was also sealed with a CatLady sticker!
The information card features a cute cat artwork by the featured CatLady artist, Louise Pigott.
At the back, there's a list of all the items in the box with their retail value and a brief description.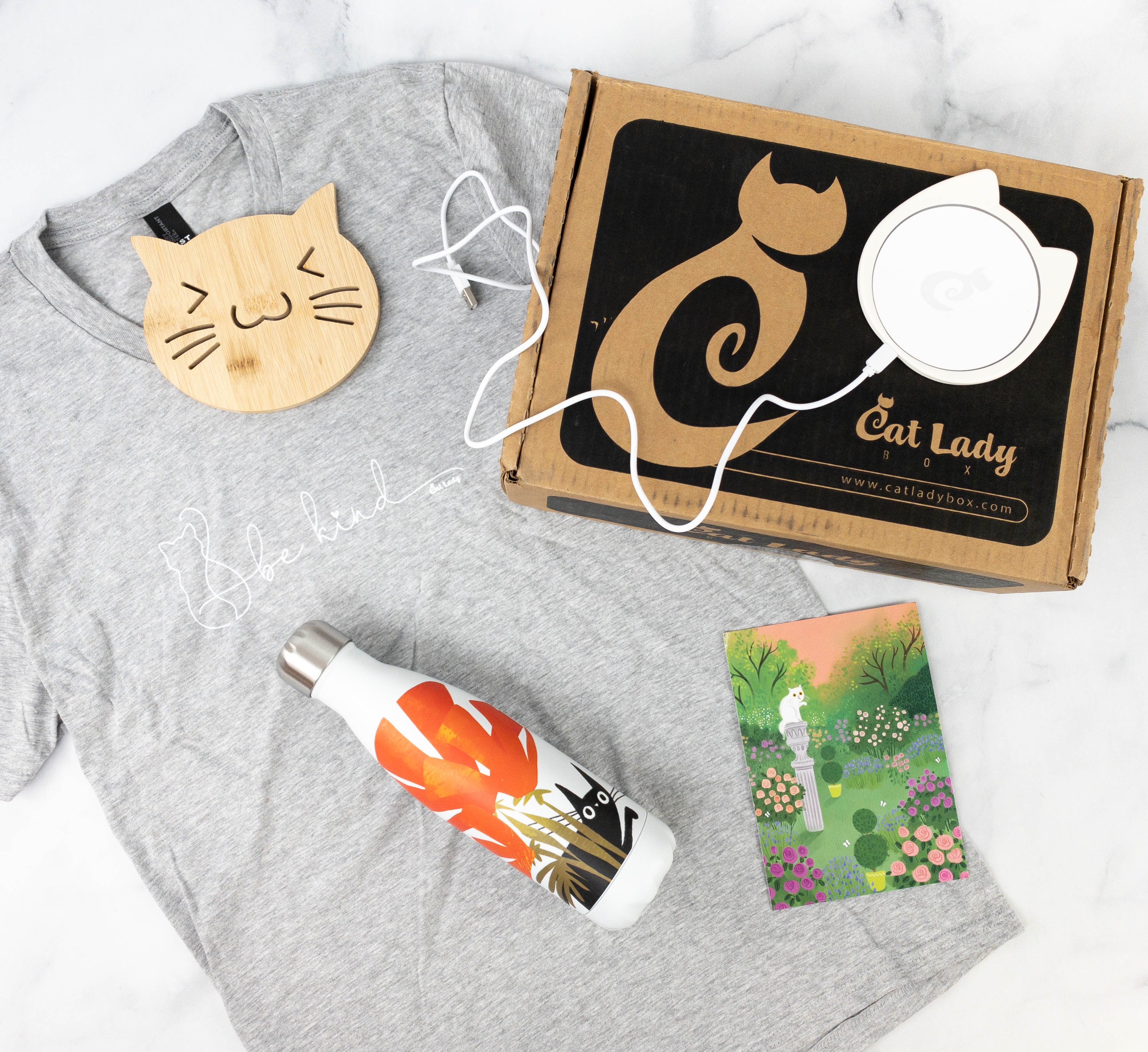 Everything in my CatLadyBox with the theme SPRING TIME!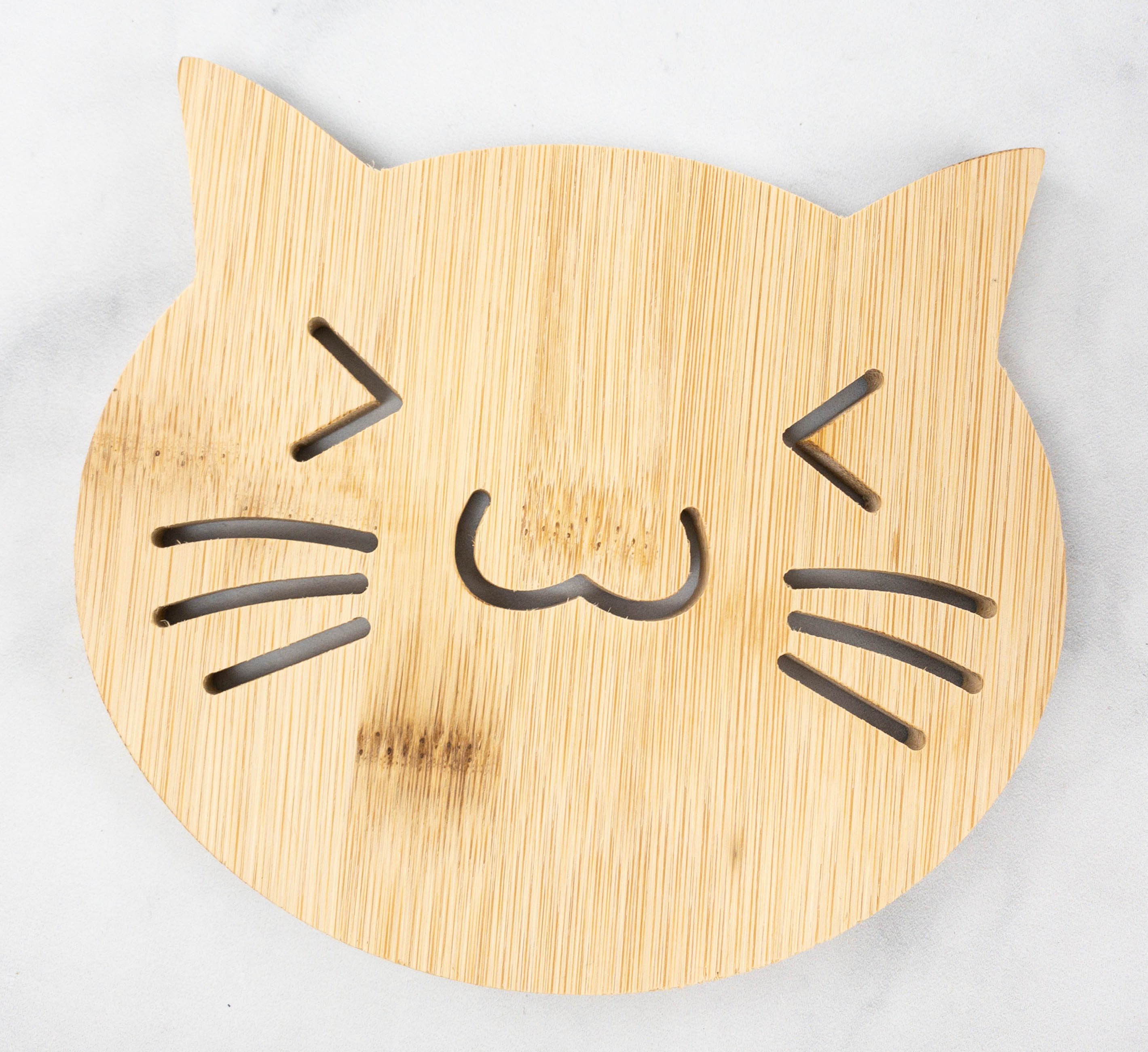 Purrfect Cat Bamboo Trivet ($14.99) This cat head shaped trivet adds cuteness to the dining table, and also provides heat protection for any surface!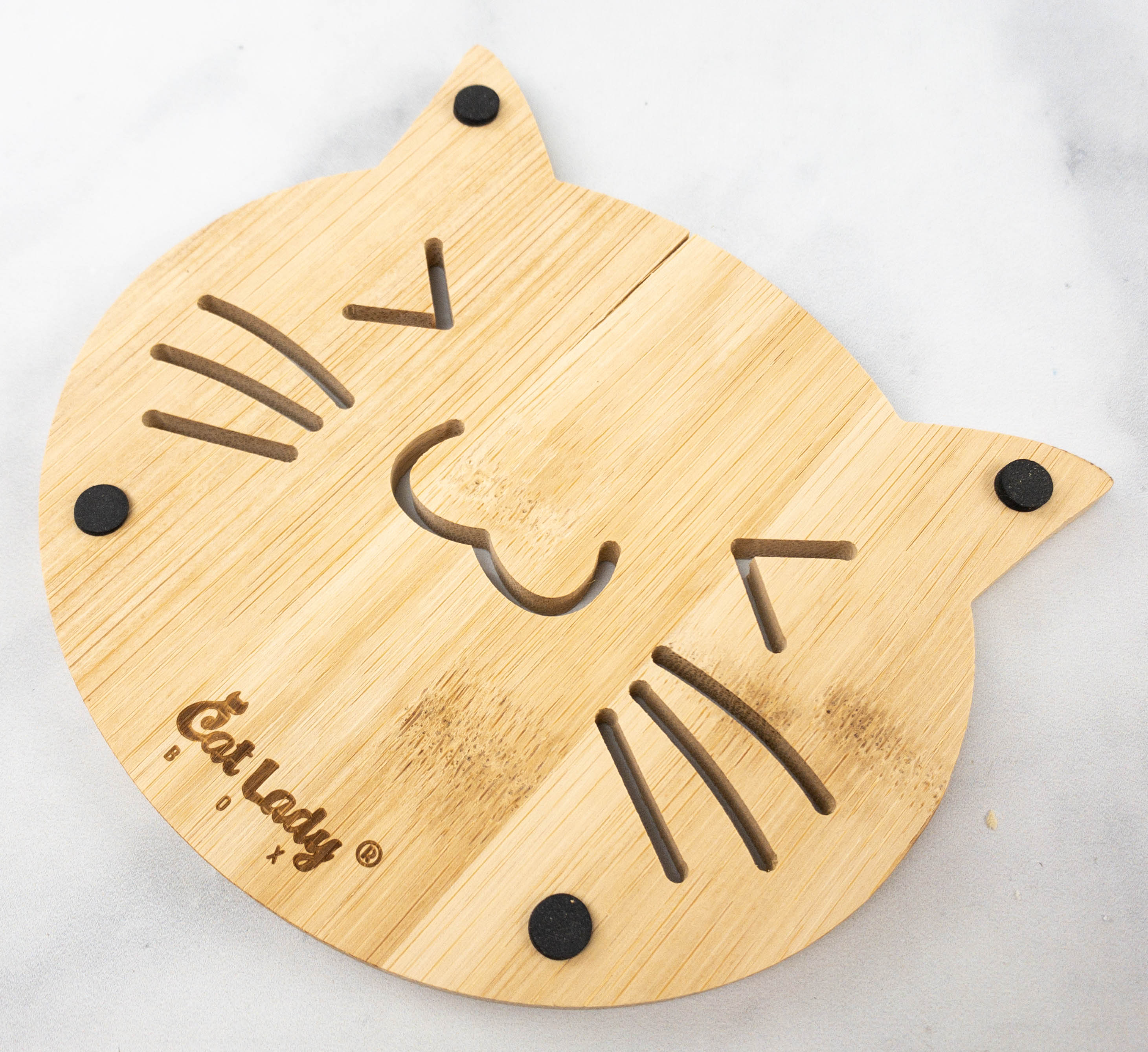 It also features silicone footing so it doesn't easily slip, securing the serving dish in place!
"Be Kind" Shirt. Cat Lady Box usually includes a wearable, and this month, I received a gray v-neck tee! It's soft to the touch and it
It features a simple "Be Kind" print in cursive, along with the CatLady logo and a cute doodle of a cat alongside it. The print is very subtle but still cute!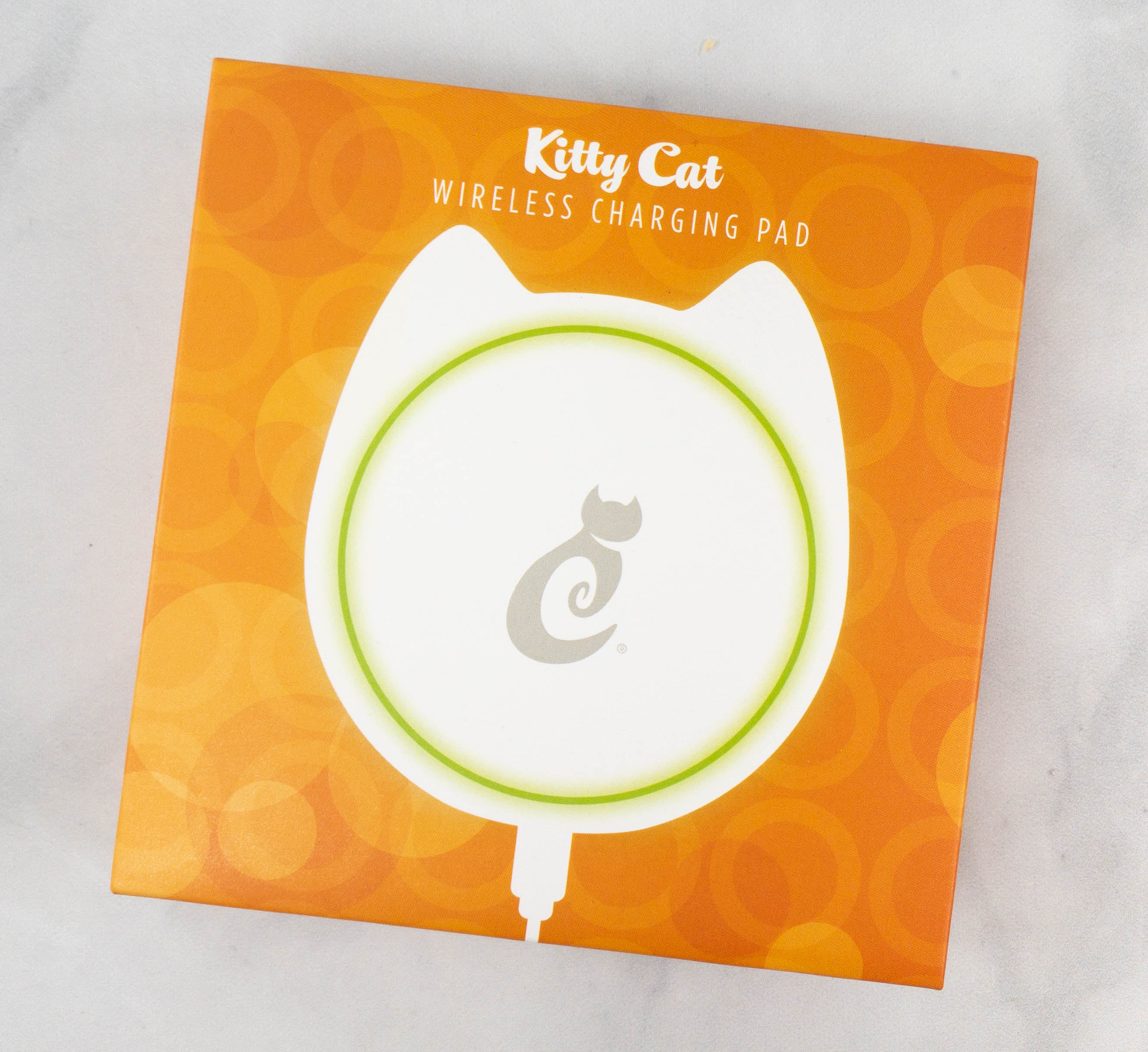 Kitty Cat Wireless Charging Pad ($22.99) Out of all the items in this box, this charging pad is what I'm most excited about not only because of how adorable it is but because of its function!
The wireless charging dock is shaped like a cat head and it also comes with its own cord.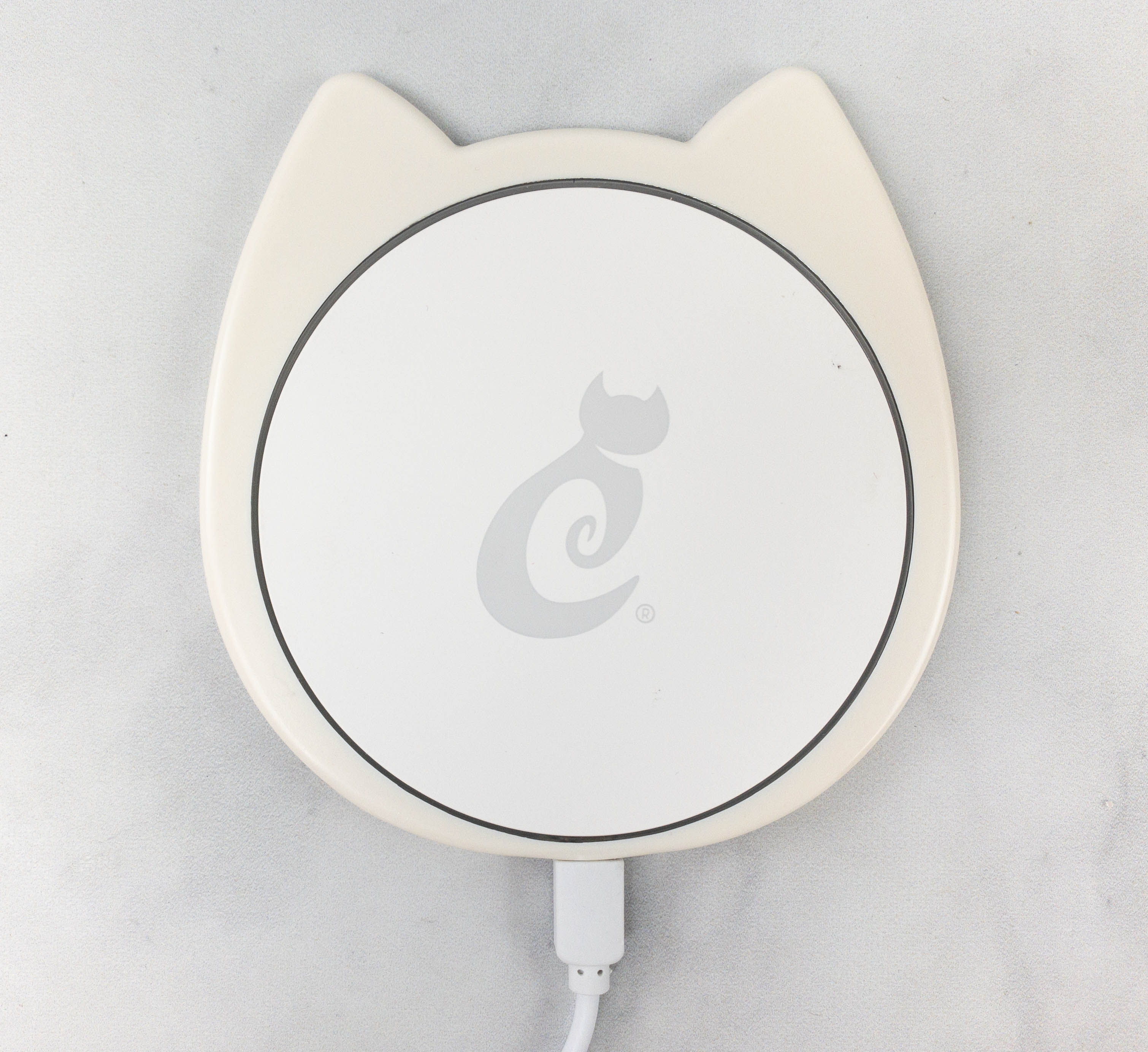 The dock also features the CatLady logo in gray. To use, simple place your wireless charging enabled phone on the dock and you're all set!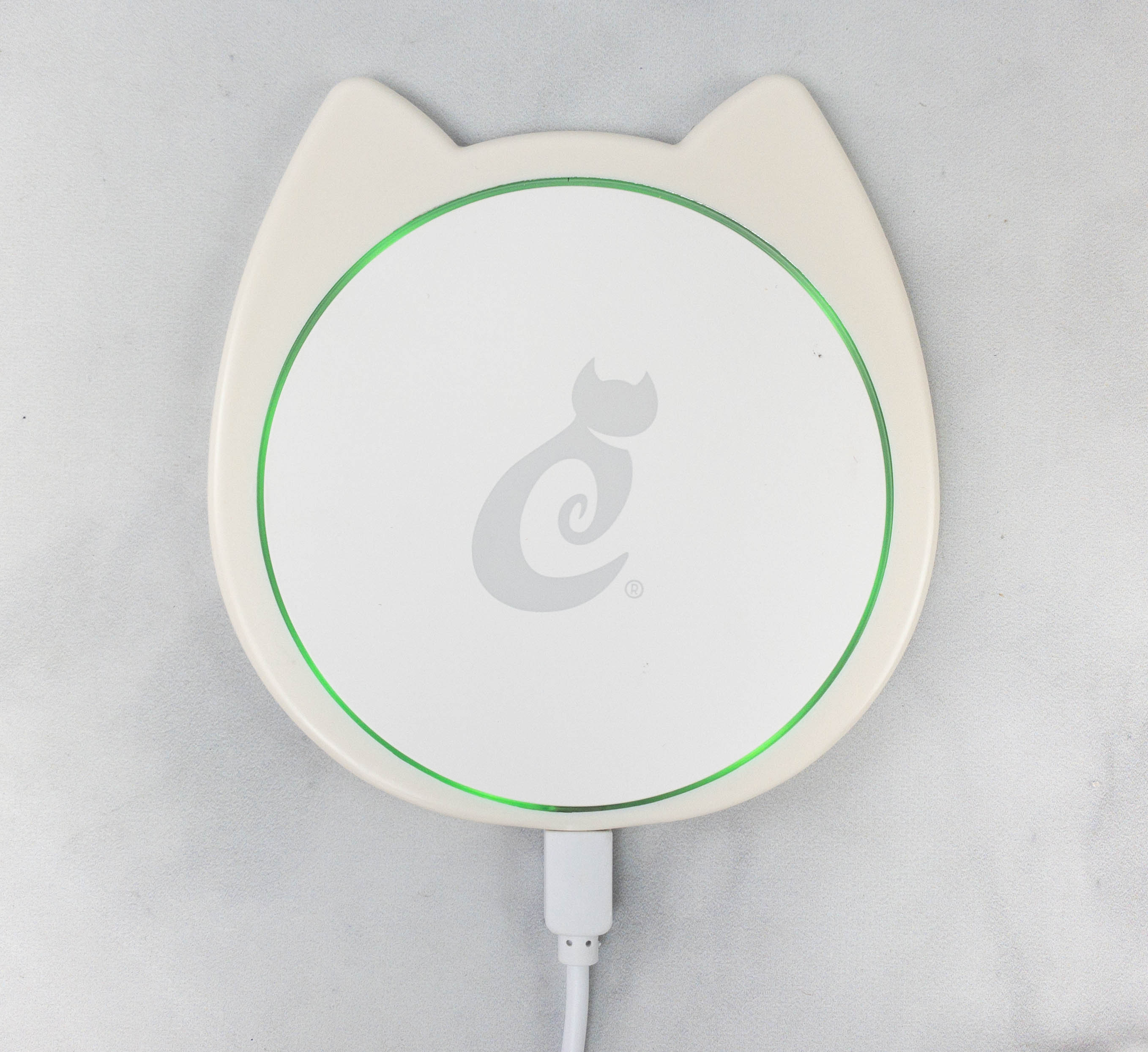 The sides light up when in use so you will know when you're phone is charging even without having to touch it. This is an easier way to charge as you now don't need to worry about where your charger is. Simply place this in the room and leave it in one place so you can use by putting your phone in it whenever you need!
Poppy Cat Stainless Steel Water Bottle ($24.99) The box also includes a reusable water bottle that I can bring on the go! It's a great way to reduce the use of single-use plastics and help lessen plastic waste.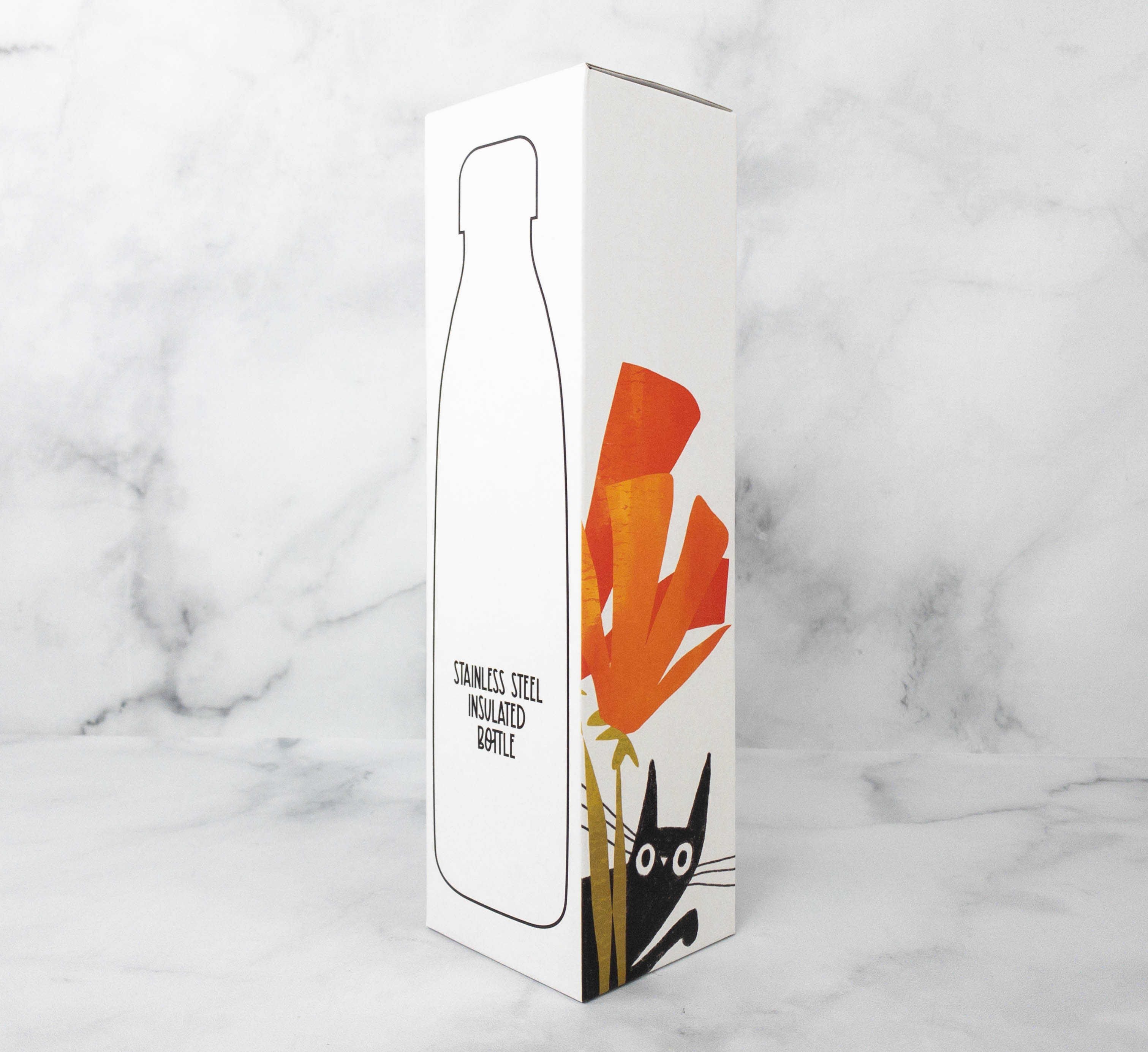 It came in its own box packaging to make sure it's safe during transit.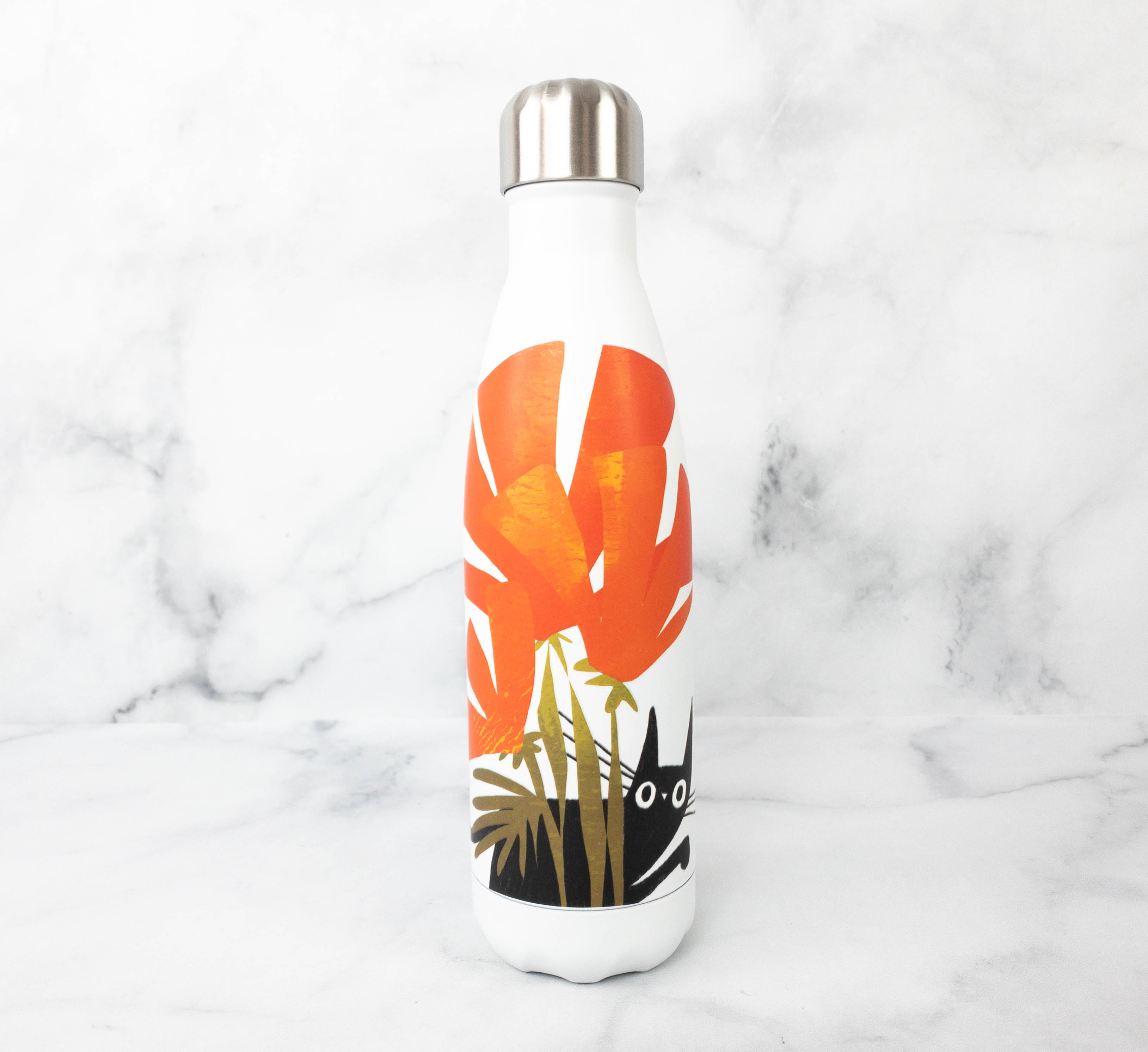 I love the sleek bottle and the cute design! The color of the flowers pop out of the white background and the silver cap also adds a nice touch.
The artwork is made by Karen Obuhanych and it's called the "Big Poppy Cat". It features a black cat peeking through the flowers and it's super cute!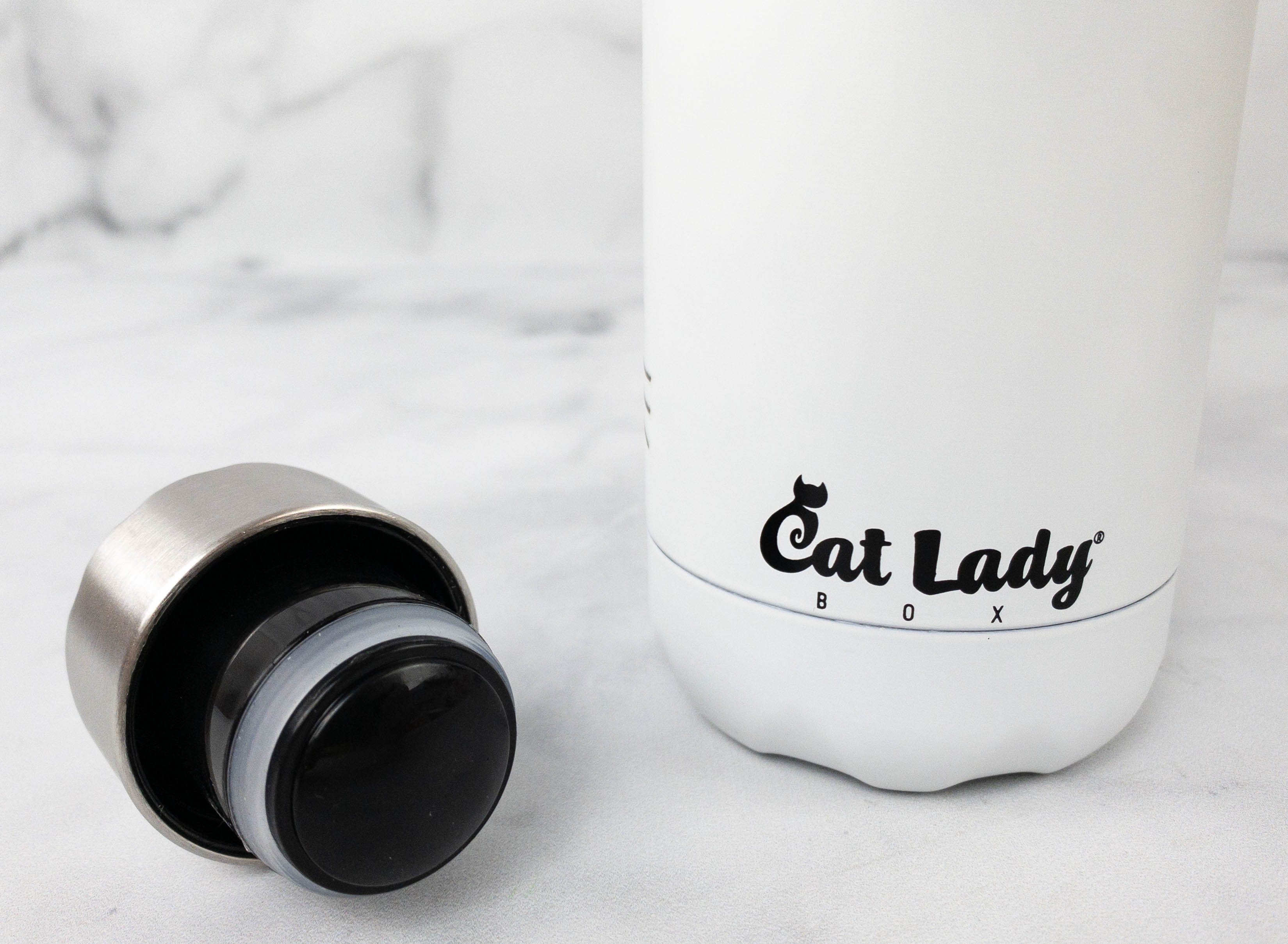 The cap has a silicone lining which helps prevent spills. The bottle is even insulated to make sure that my drink stays cold/warm for a long time!
This box never fails to make me smile with all their cute cat-themed items! This month, I received a bunch of useful stuff, including a wireless charger, a water bottle, and a bamboo trivet. The tee is also adorable and comfortable to wear! My favorite would have to be the charger which makes it easier for me to make sure that my phone doesn't run out of battery. I just have to dock my phone when not in use then grab it and go when needed without having to worry much about wires! Cat Lady Box sends great cat-themed items, and I'm really happy! In case you want to get items for your cats as well, you can grab the Crazy Cat Lady Box instead!
What do you think of this month's box?