BOXYCHARM is a makeup and beauty subscription box that sends out 4-5 deluxe and full-size samples every month. In the past, the items have been mostly full-size products and the boxes have been able to maintain an amazingly high value.
This is a review of the upgraded quarterly BoxyLuxe subscription. You can see the full spoilers for the regular March 2021 BOXYCHARM boxes here. BoxyLuxe contains some of the items from the regular monthly box, and adds additional luxury items in a quarterly upgrade for an upcharge of $28.99 on your existing box once per quarter. You can find more info on BoxyLuxe here.
BOXYCHARM also has the BOXYCHARM Premium subscription, which is different than this – check out all you need to know about BOXYCHARM Premium here!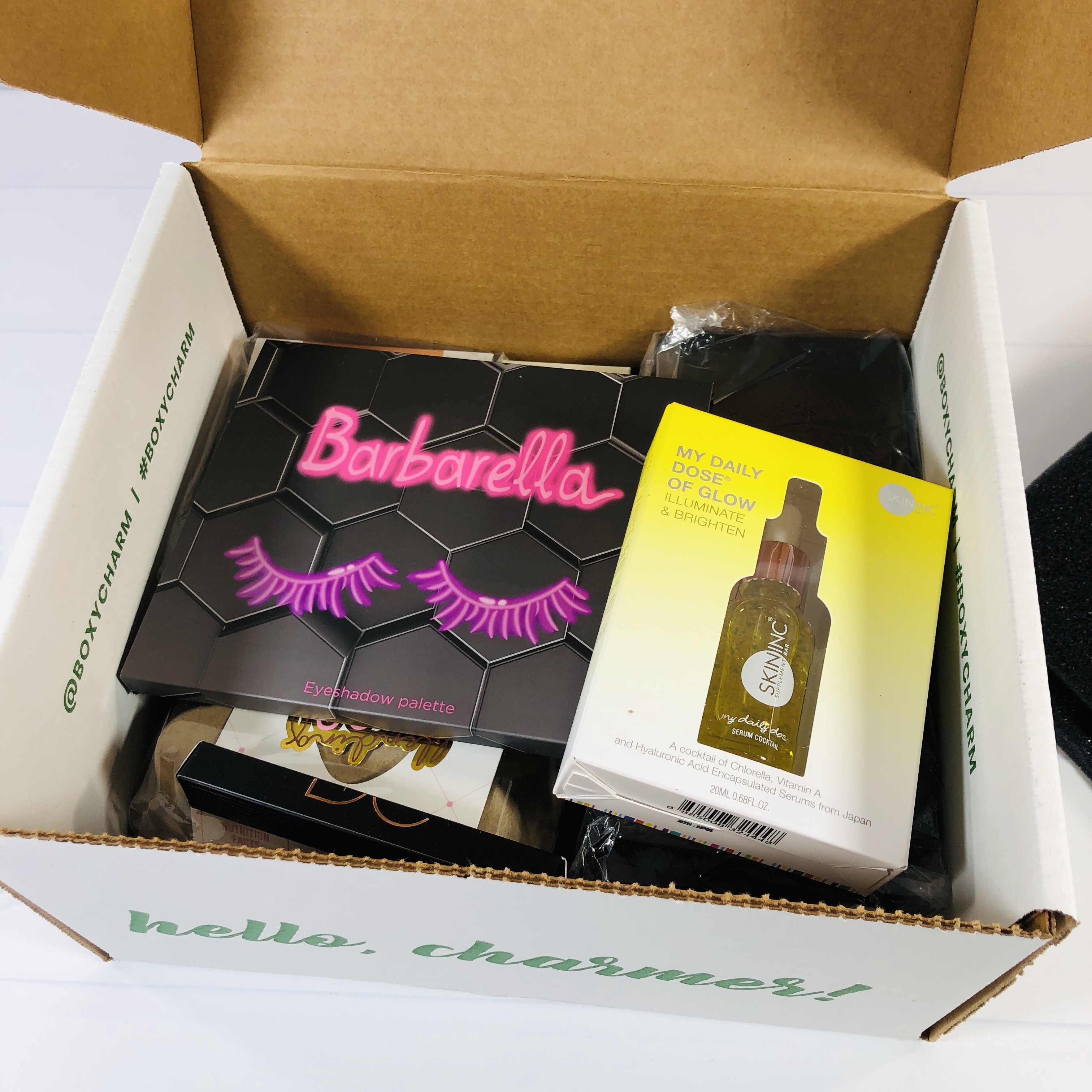 My box this time around was white with green letters, very appropriate for March.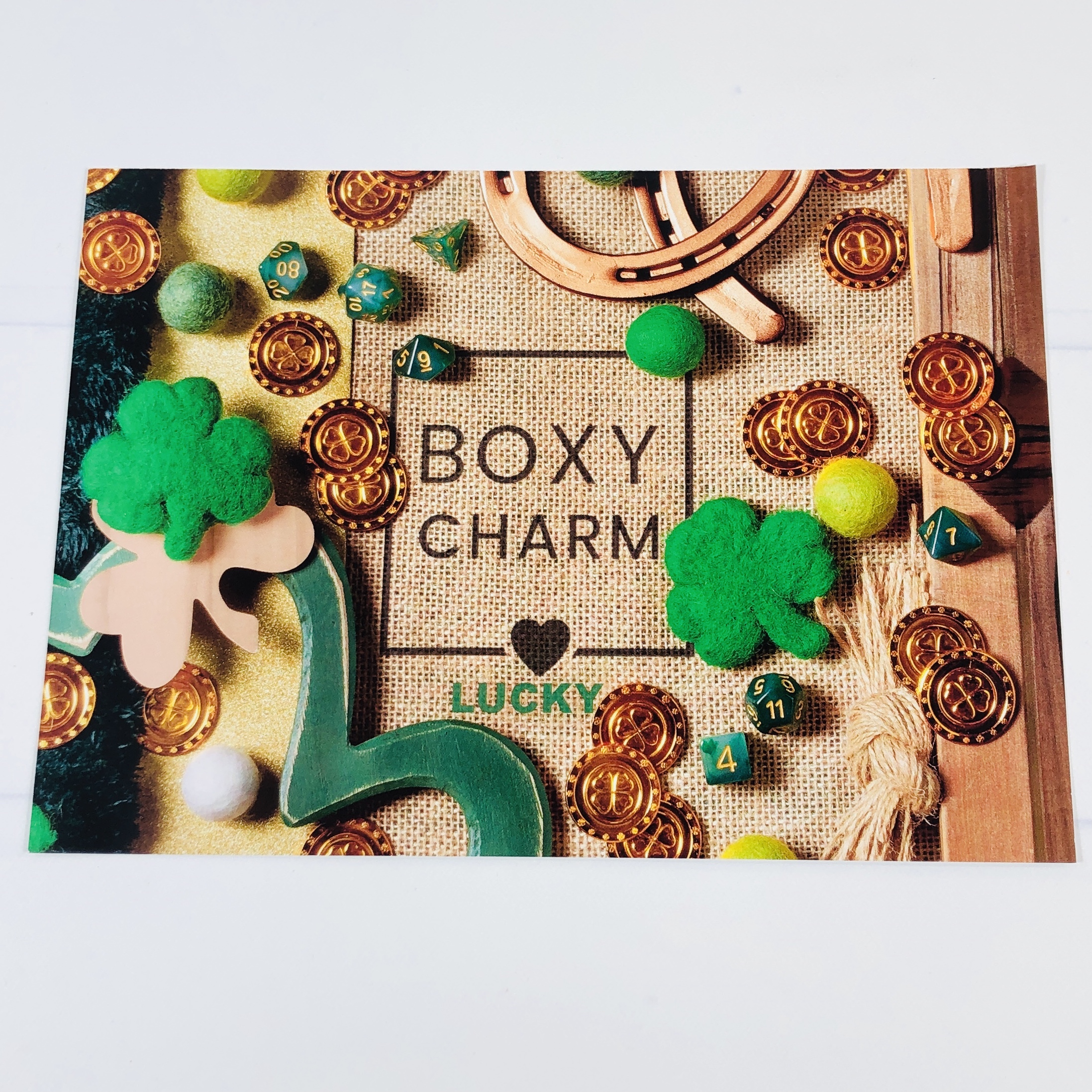 The box includes an information card. The theme was LUCKY!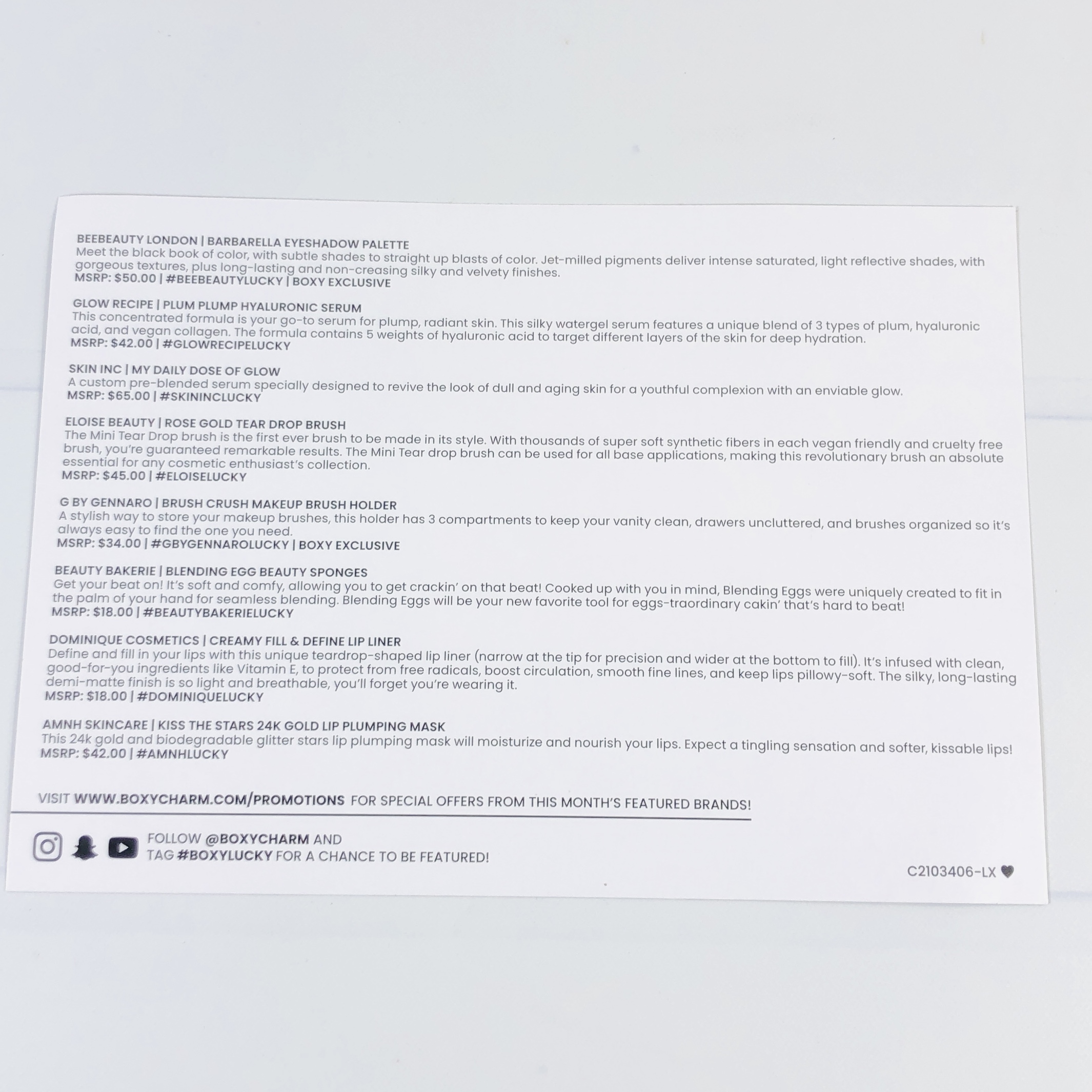 At the back, it lists all the products in the box, along with a brief description.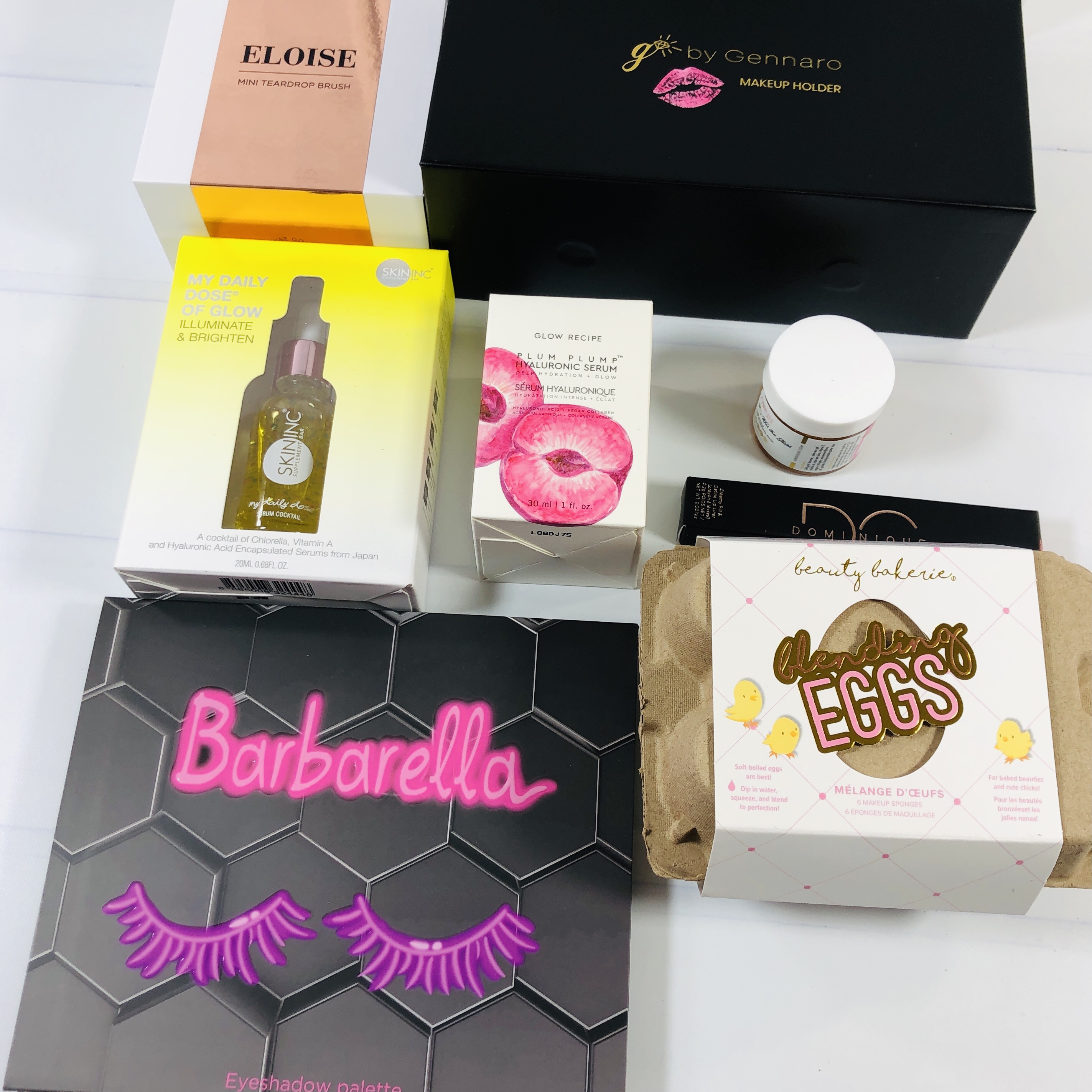 Almost everything came in its original box.
Everything in my March 2021 BoxyLuxe! You can see the full spoilers for the different variations of the March 2020 BoxyLuxe boxes here.
Once again, this is a BoxyLuxe review.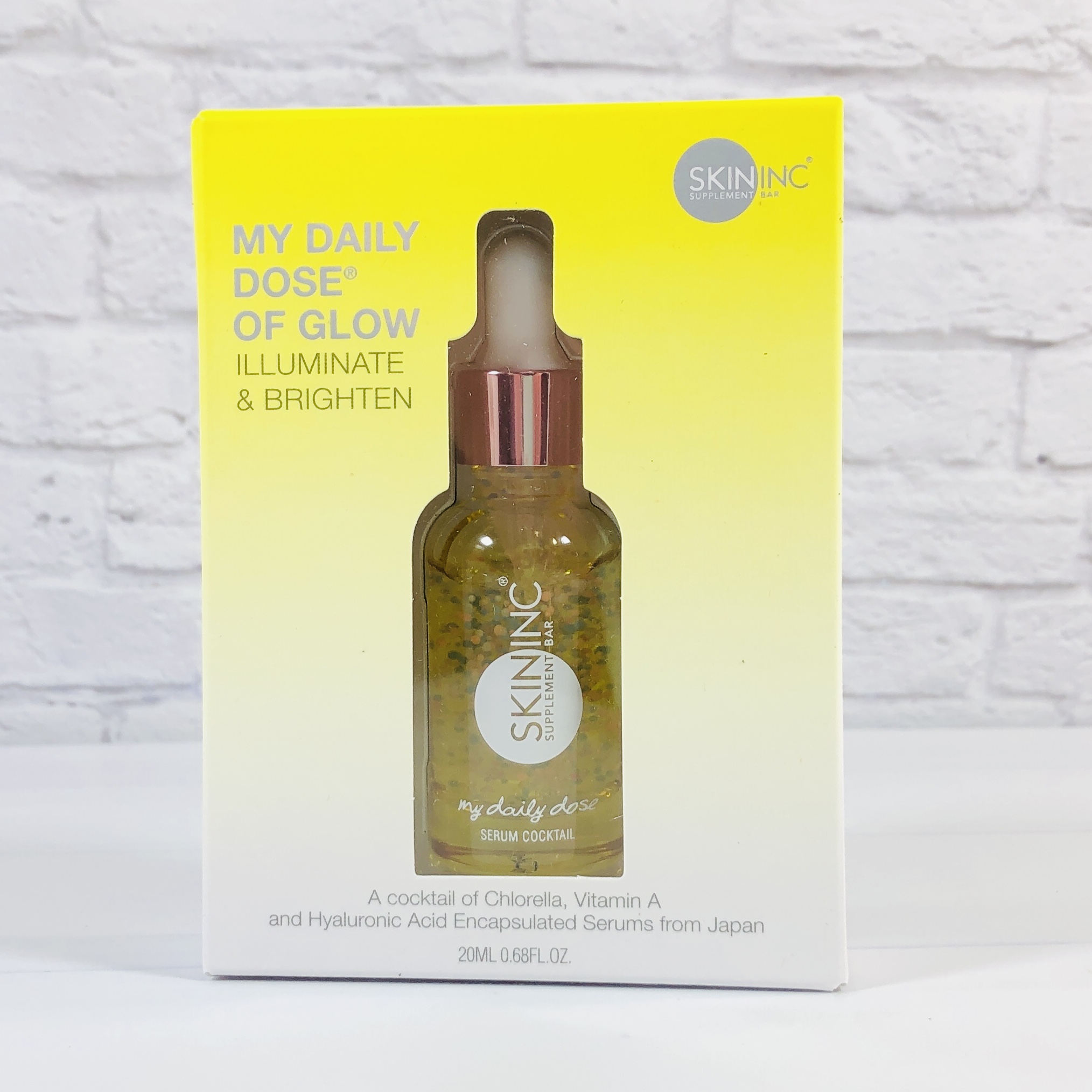 Skininc Drops My Daily Dose Of Glow ($65) is a preblended serum that is supposed to help skin glow and therefore look more youthful. It relieves dullness and promotes a more even skin tone.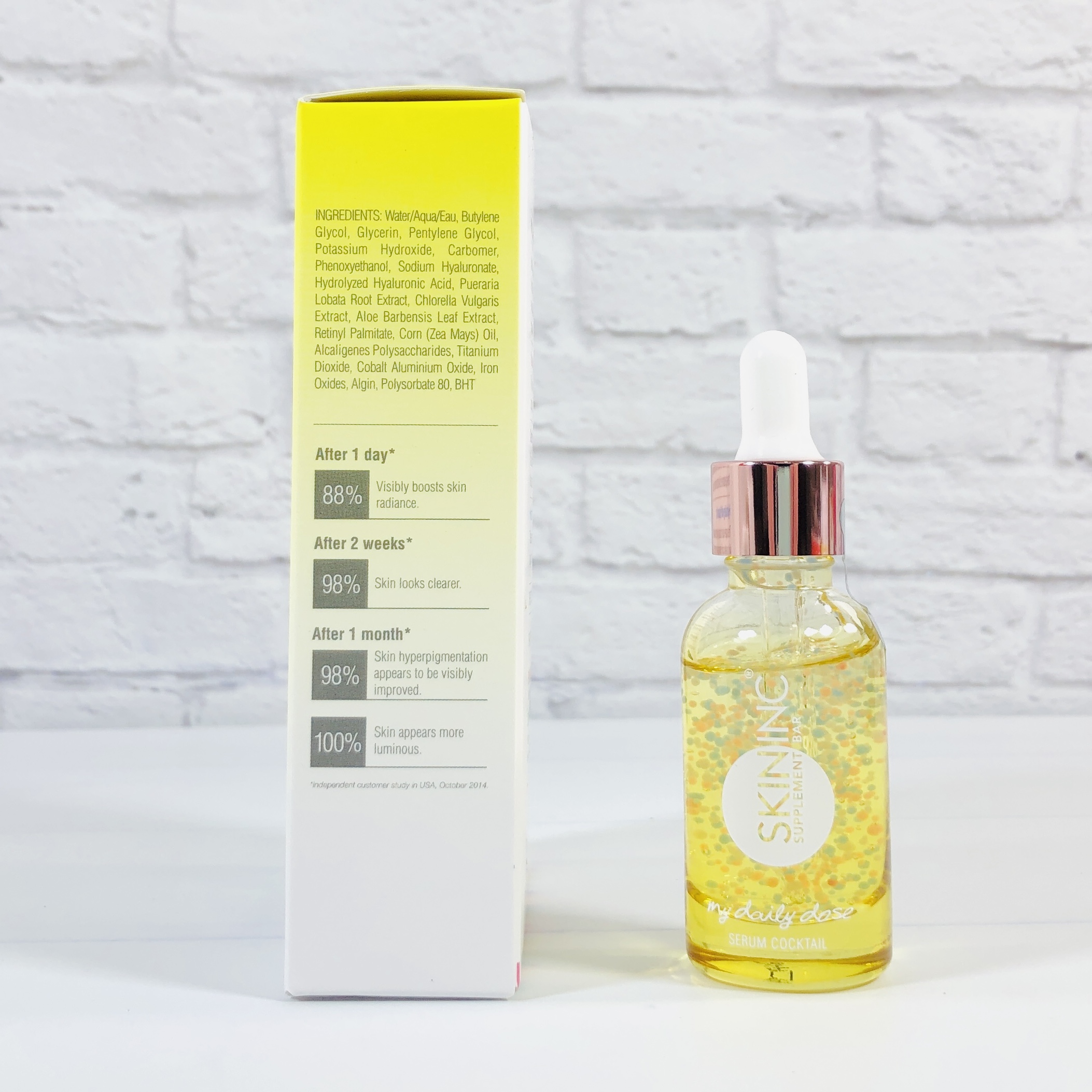 The ingredients include glycerin, hyaluronic acid, chlorella, and aloe.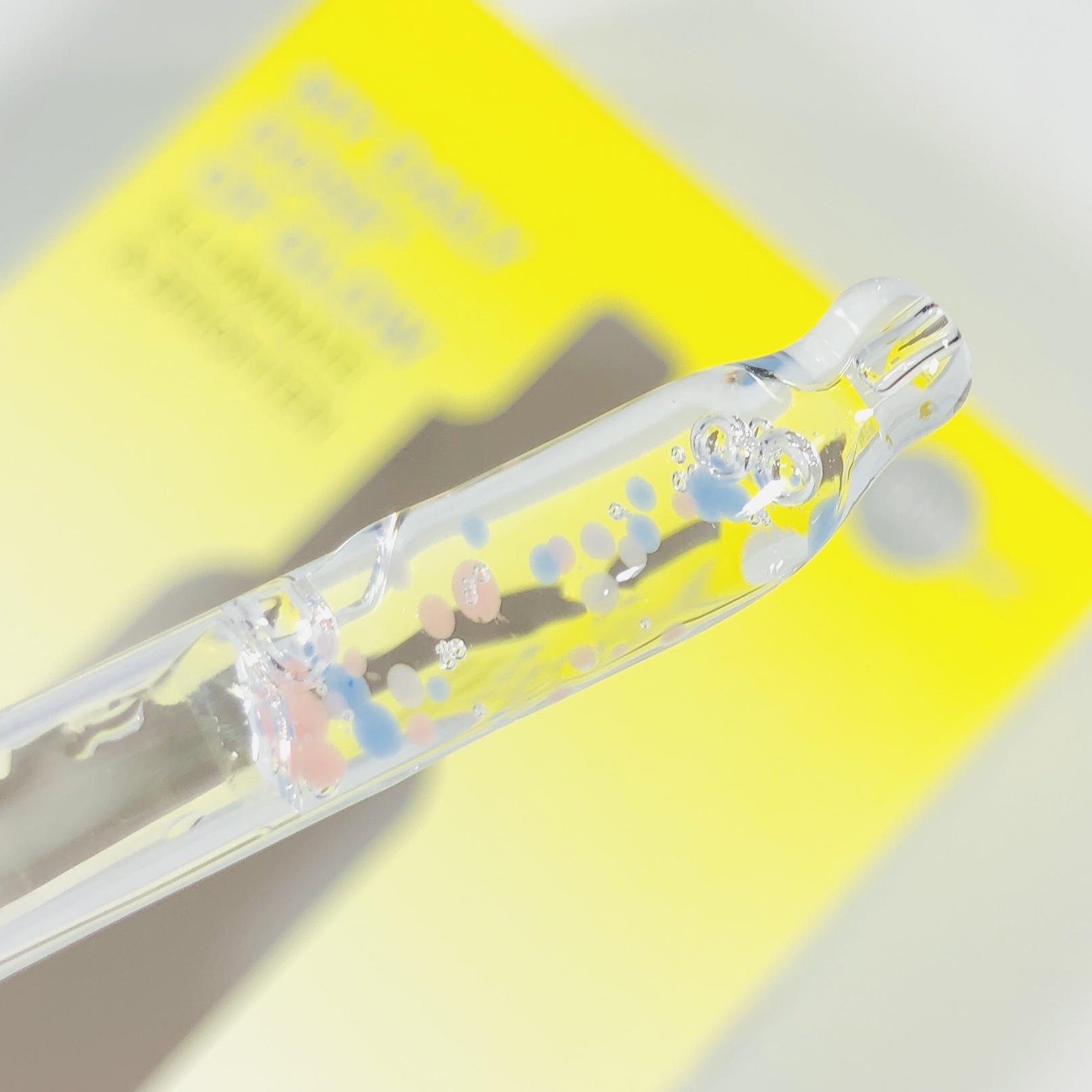 Some of the ingredients are encapsulated to protect them from oxidizing before they ever get to your skin!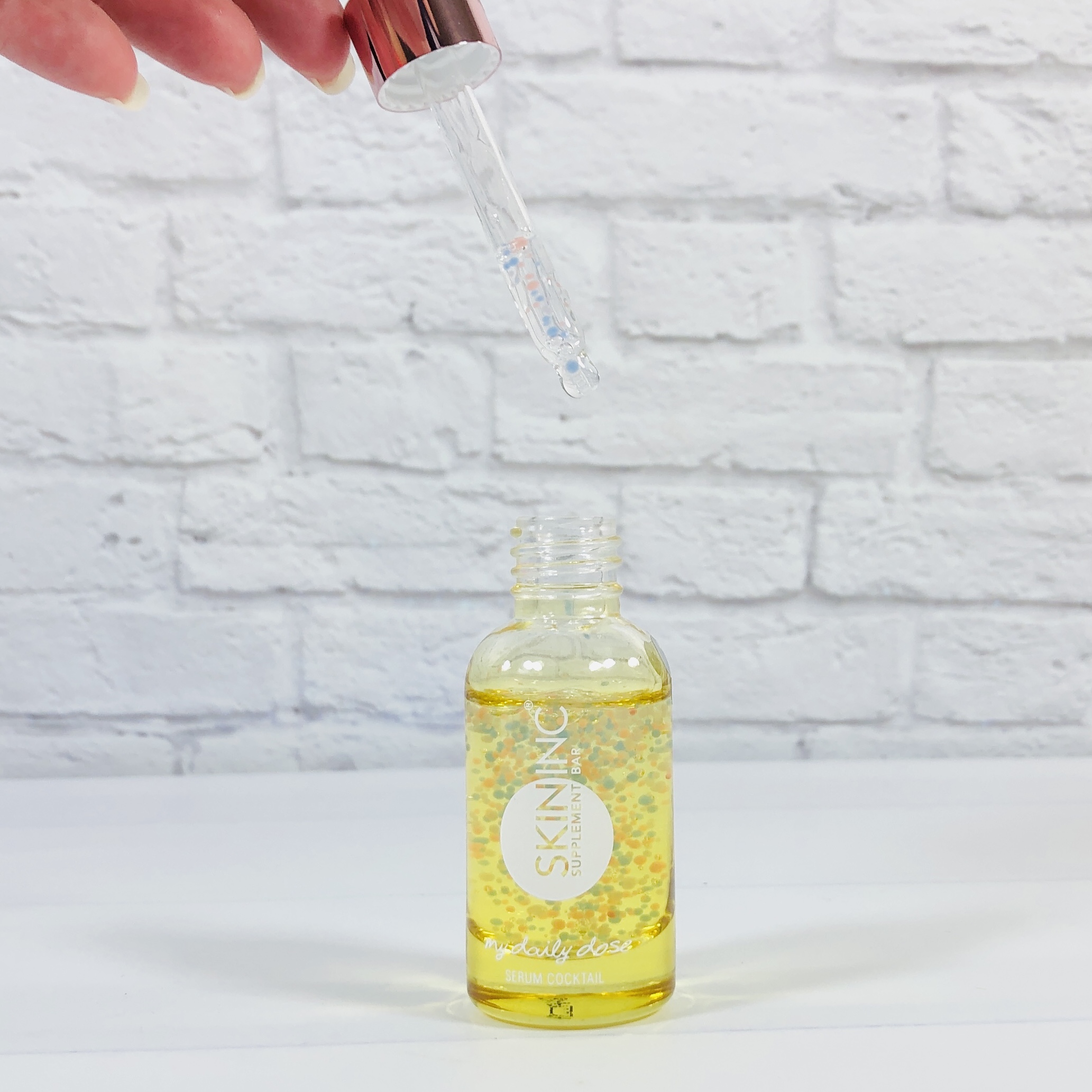 The gel is non-sticky when it dries and the pink and blue pods disappear as you pat it into skin. There is no discernible scent and I didn't experience any irritation. It's supposed to be used twice a day, morning and evening.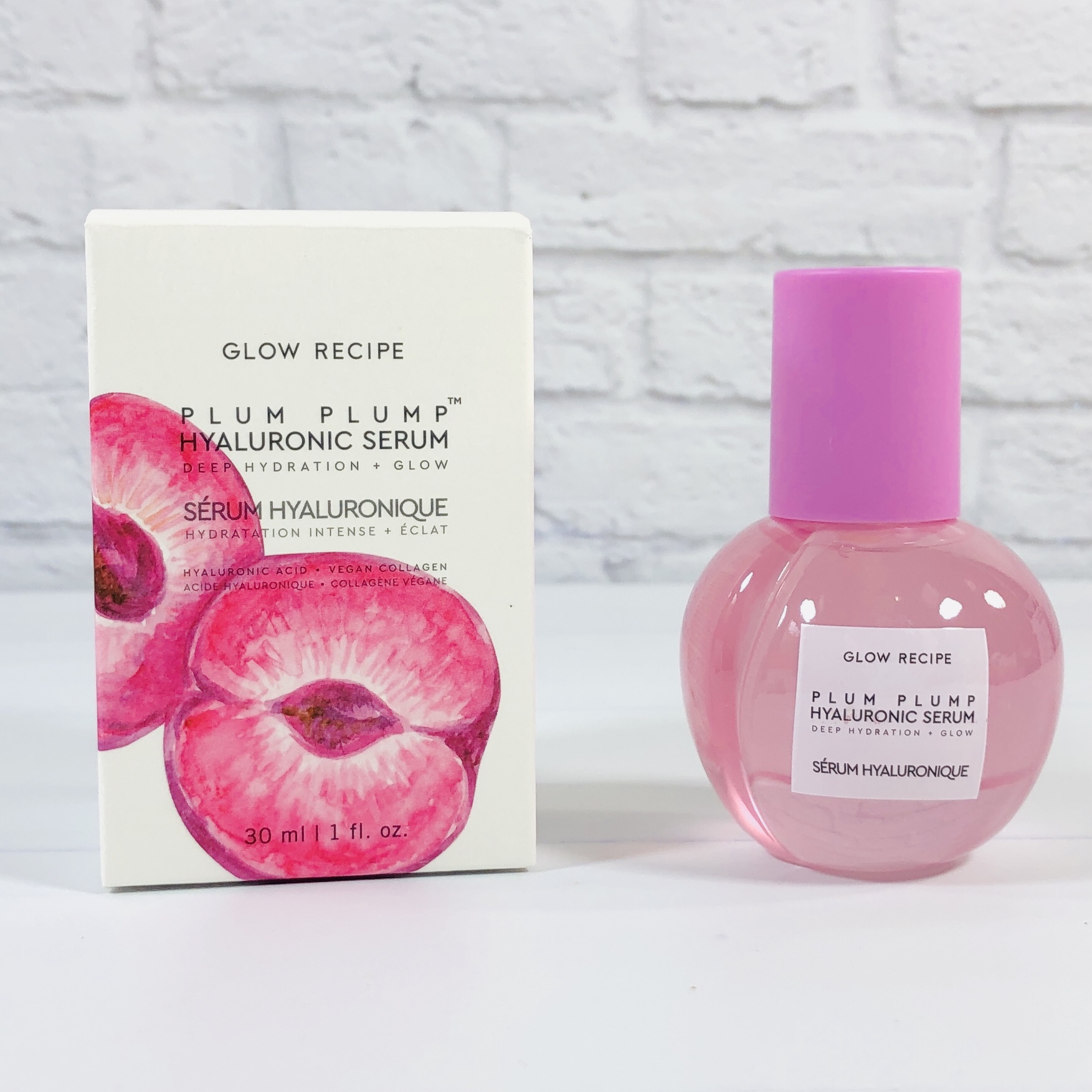 Glow Recipe Plum Plump Hyaluronic Serum ($42) Here is another hydrating serum with hyaluronic acid that is supposed to plump up skin, which might make it look more youthful!
Other ingredients include three different plum extracts plus vegan collagen and silk extracts for their antiaging effects. This product has earned the Clean at Sephora badge.
It has 5 different weights of hyaluronic acid, which are supposed to reach different skin layers.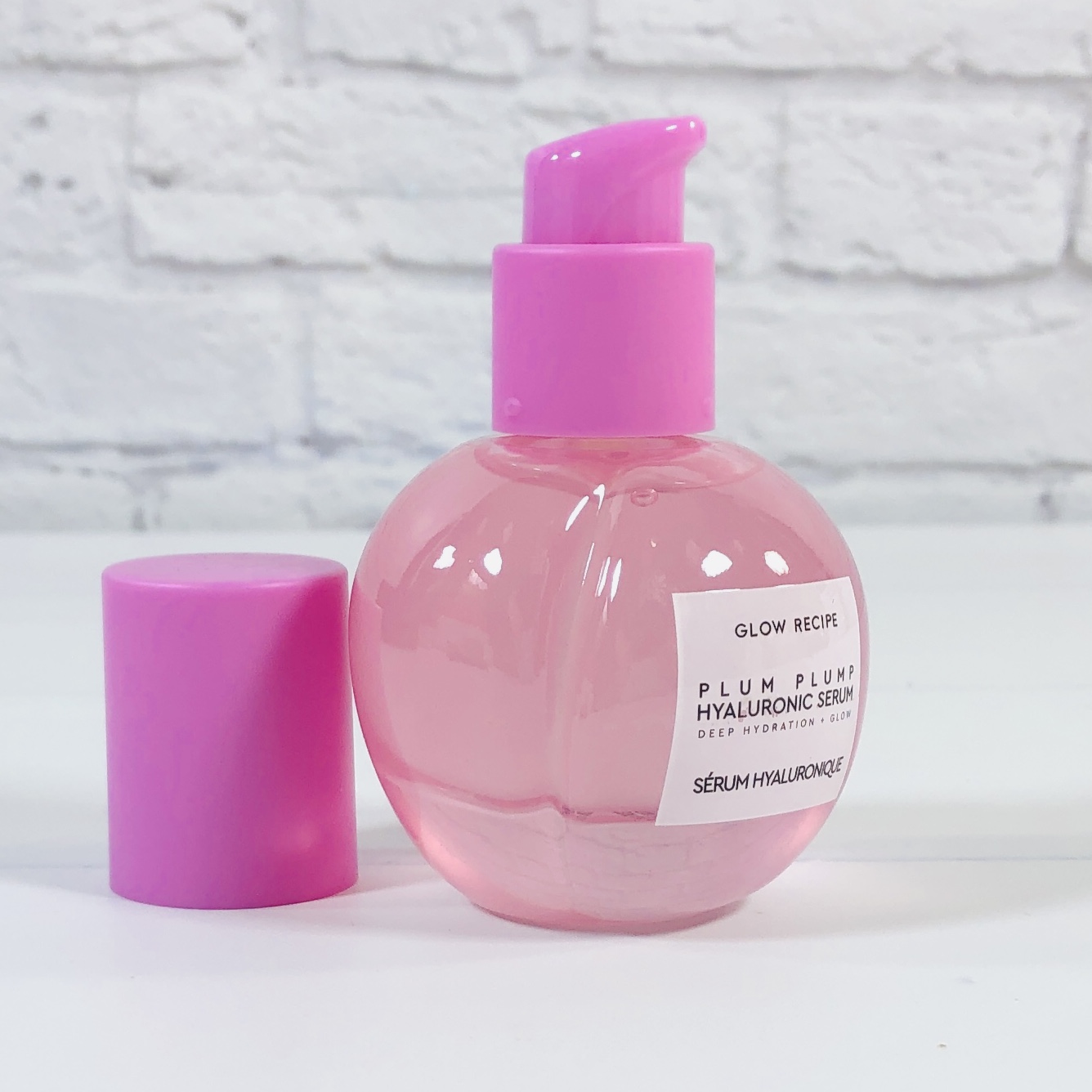 The gel has very little scent but it did leave behind a tacky feeling. This is meant to be used twice a day.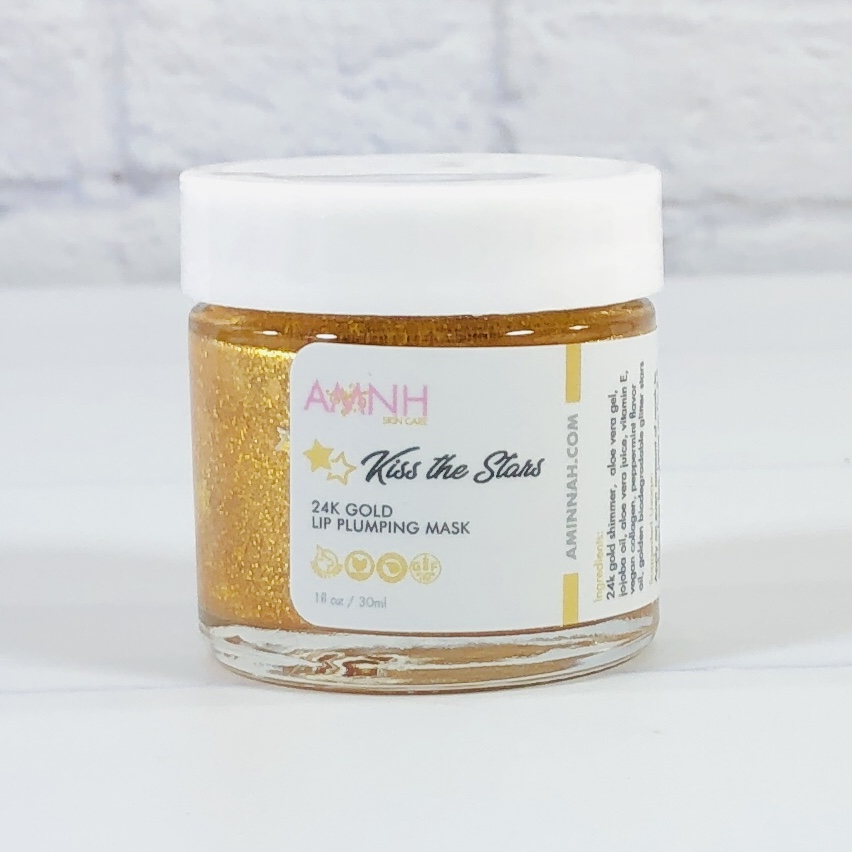 Aminnah Skincare Kiss The Stars 24K Gold Lip Plumping Mask ($42) I felt like a movie star, or maybe an Oscar statue, while wearing this plumping mask on my lips!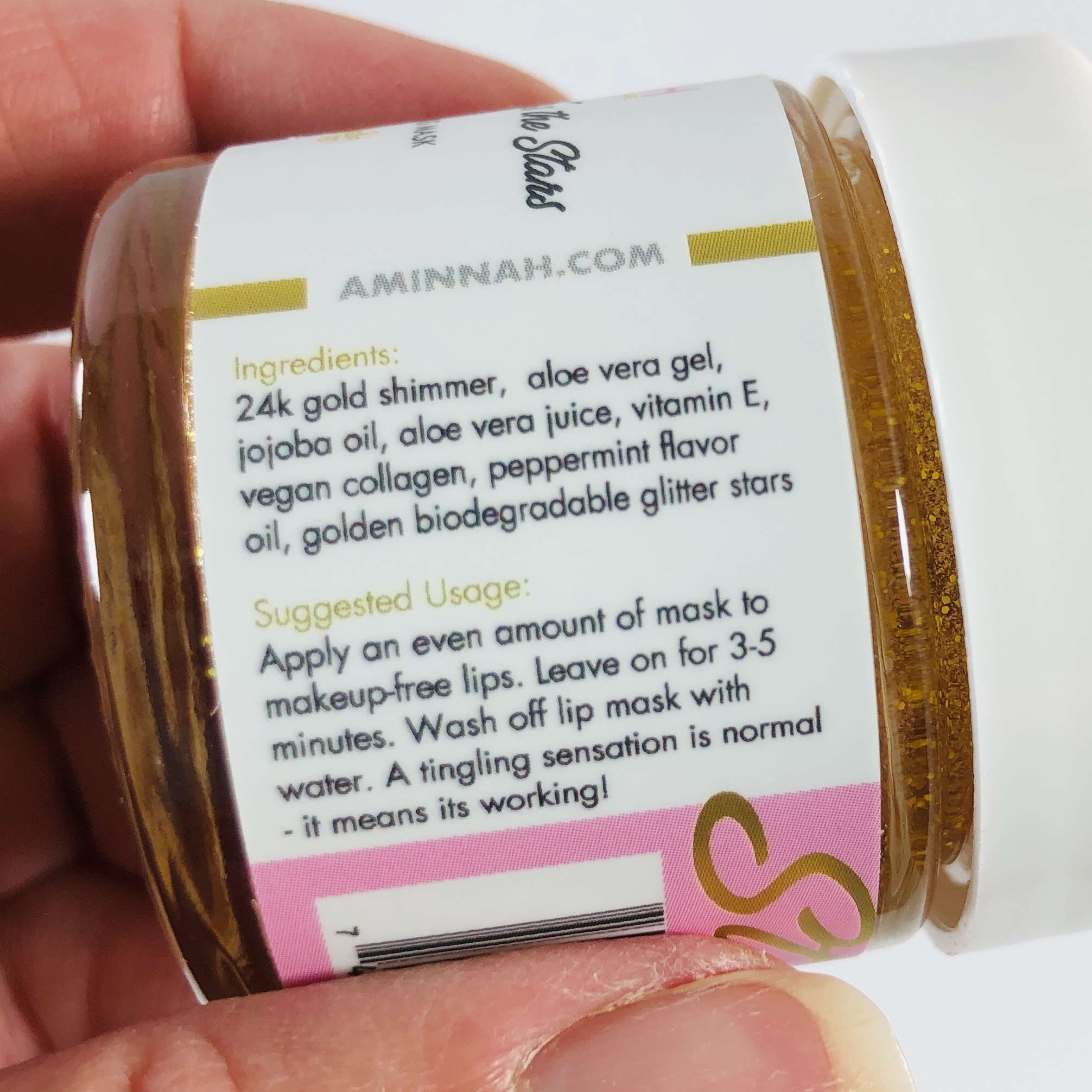 The ingredients are listed and it claims to have biodegradable glitter stars, which were just as pointy and chunky as regular plastic glitter stars. Peppermint and aloe are a couple of the other things in this product.
It's certainly pretty! I placed a good amount on my lips and then waited a few minutes before wiping off with a tissue and disposing of it in the trash. I then had to spit some out that had migrated into my mouth (maybe I used too much?). It gave my lips a tingling sensation while it was on, similar to other peppermint products for the lips!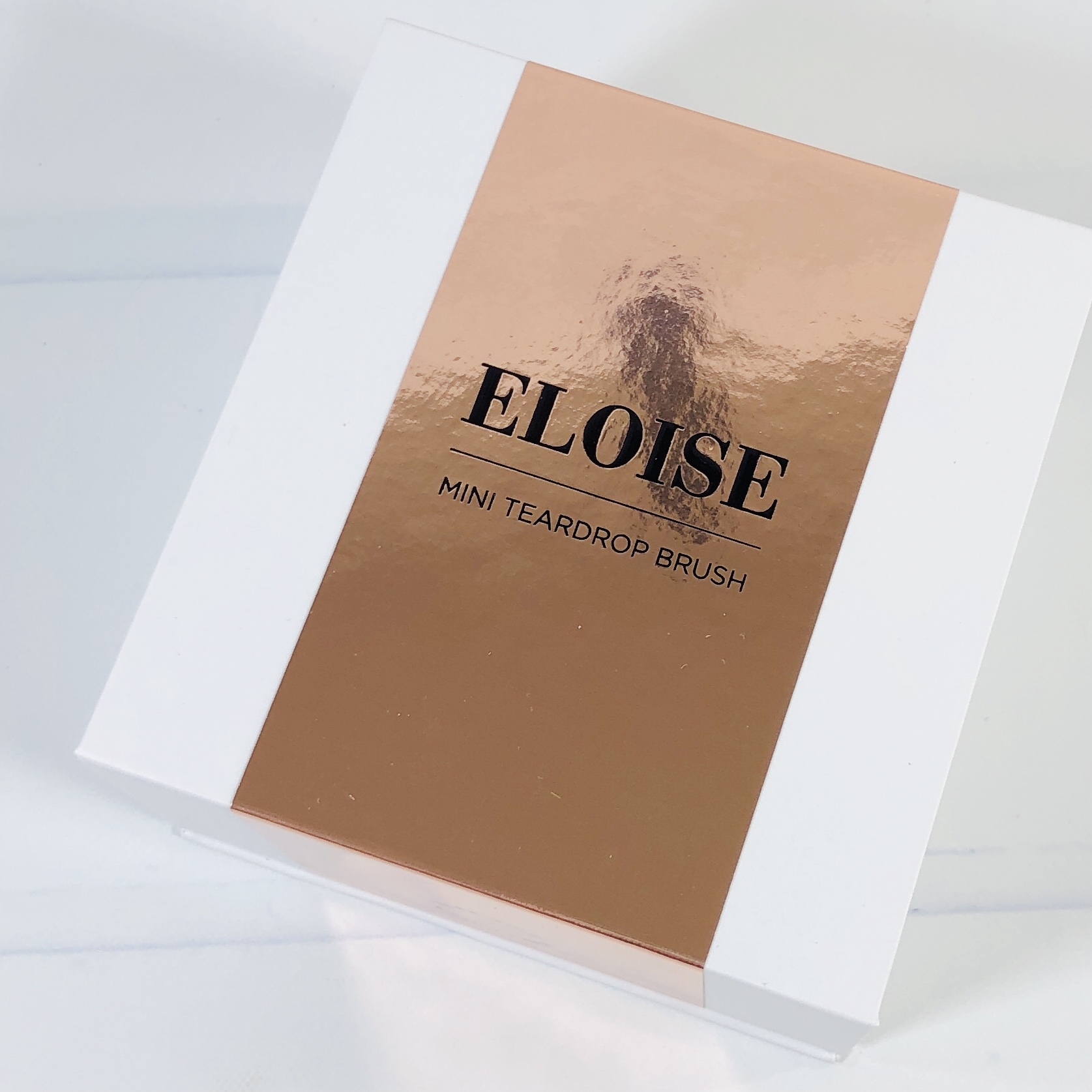 Eloise Beauty Rose Gold Tear Drop Brush ($55.57 approx.) is a makeup brush that can be used for a variety of purposes, whether that's applying makeup to the face or body, but wait, that's not all!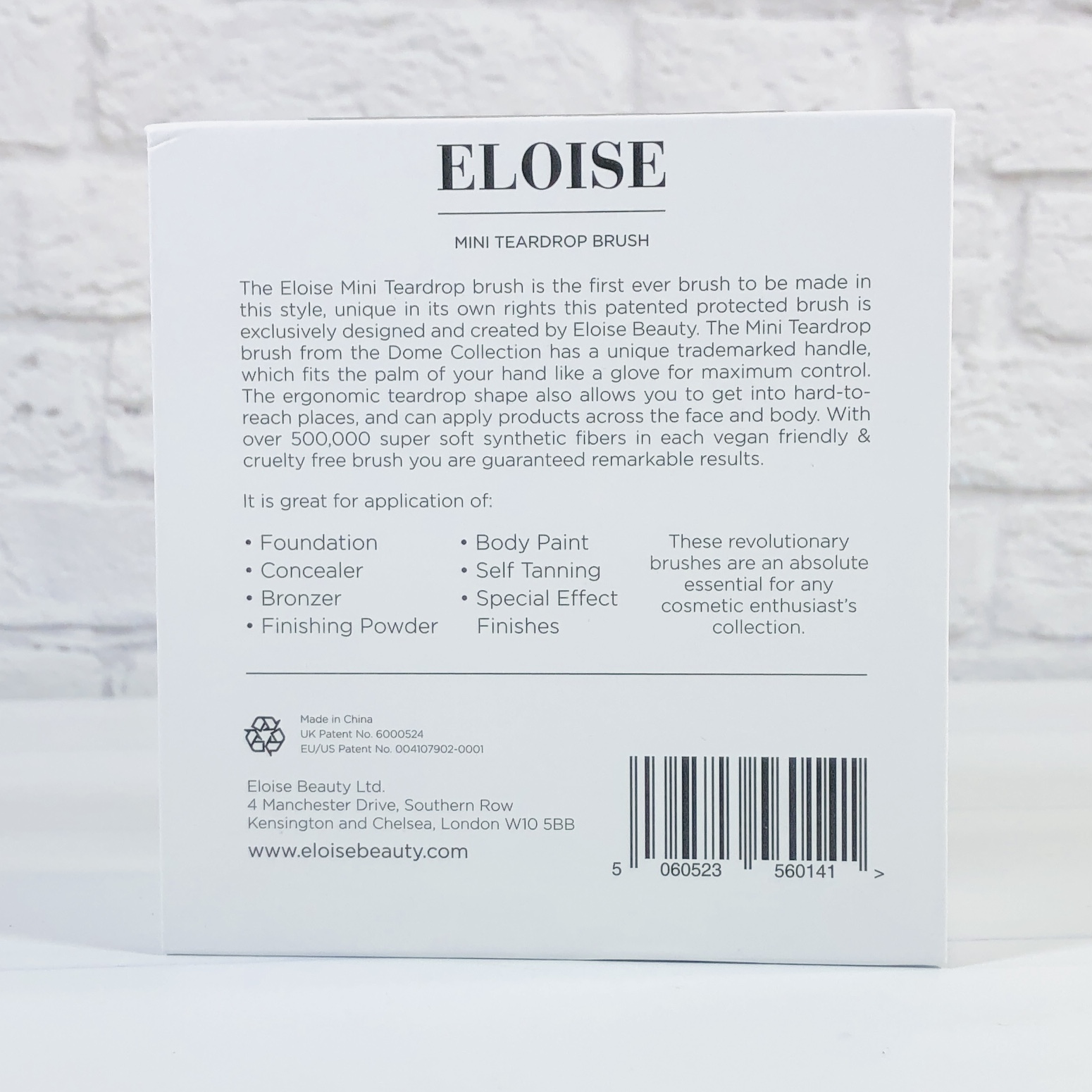 You can also use it to apply foundation, bronzer, powder, or even tanning lotion!
It was in a lined box, which made it feel extra special.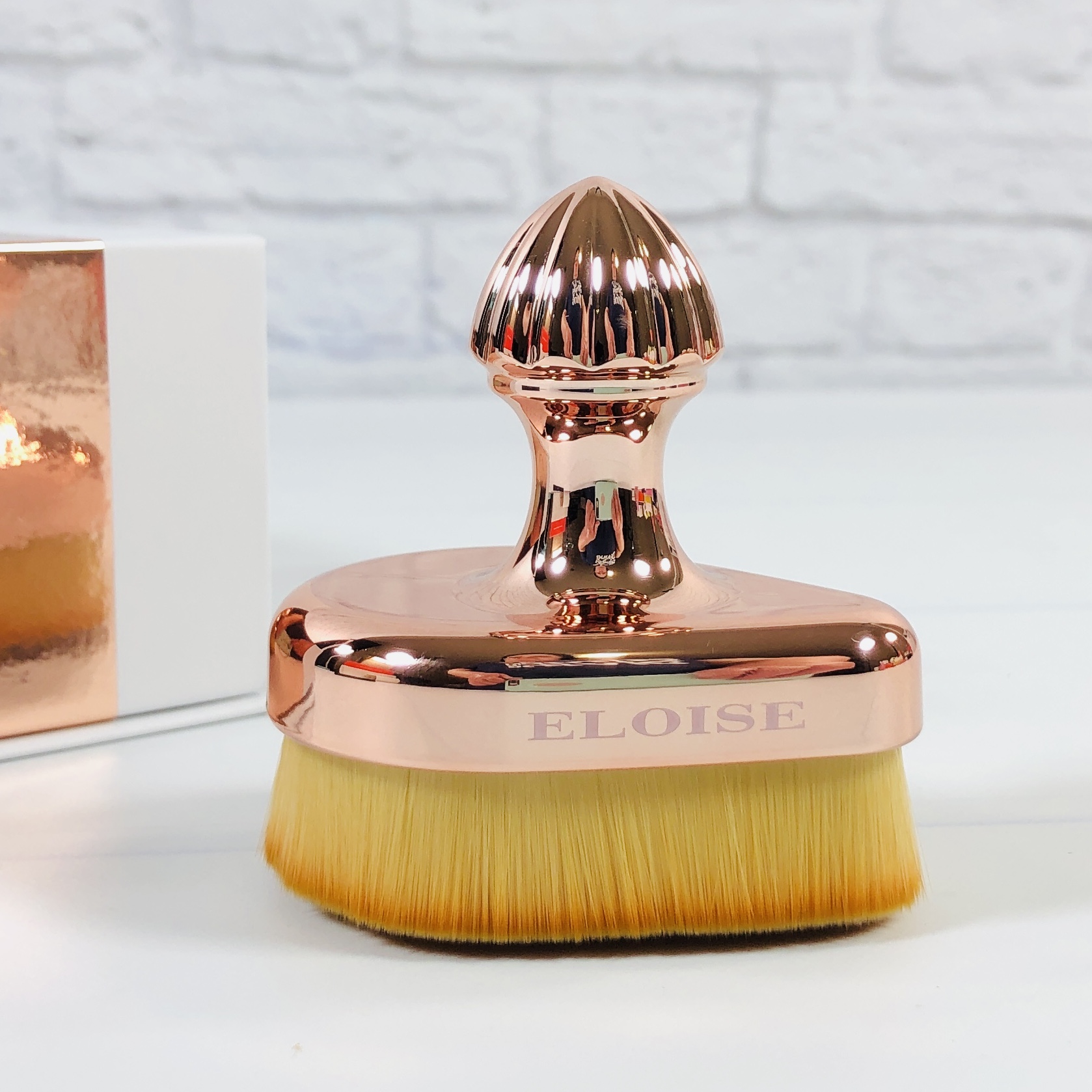 The dome handle means it fits easily in my hand. It can be used with both liquid and powder products. I tried it out with powder foundation and it easily buffed the product into my skin.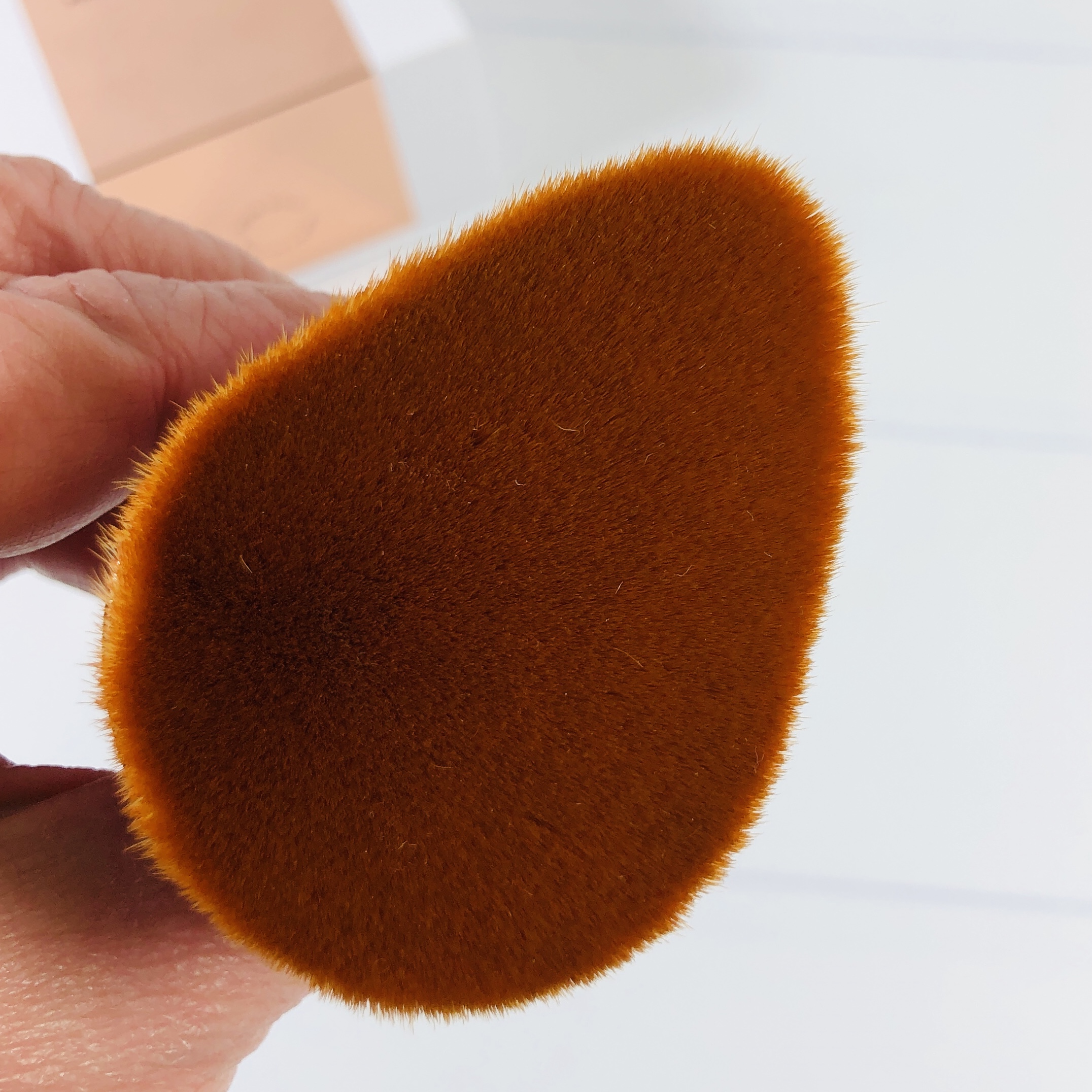 It has over 500,000 vegan bristles (the website says over 1,000,000!) and I thought it was fun to use and effective.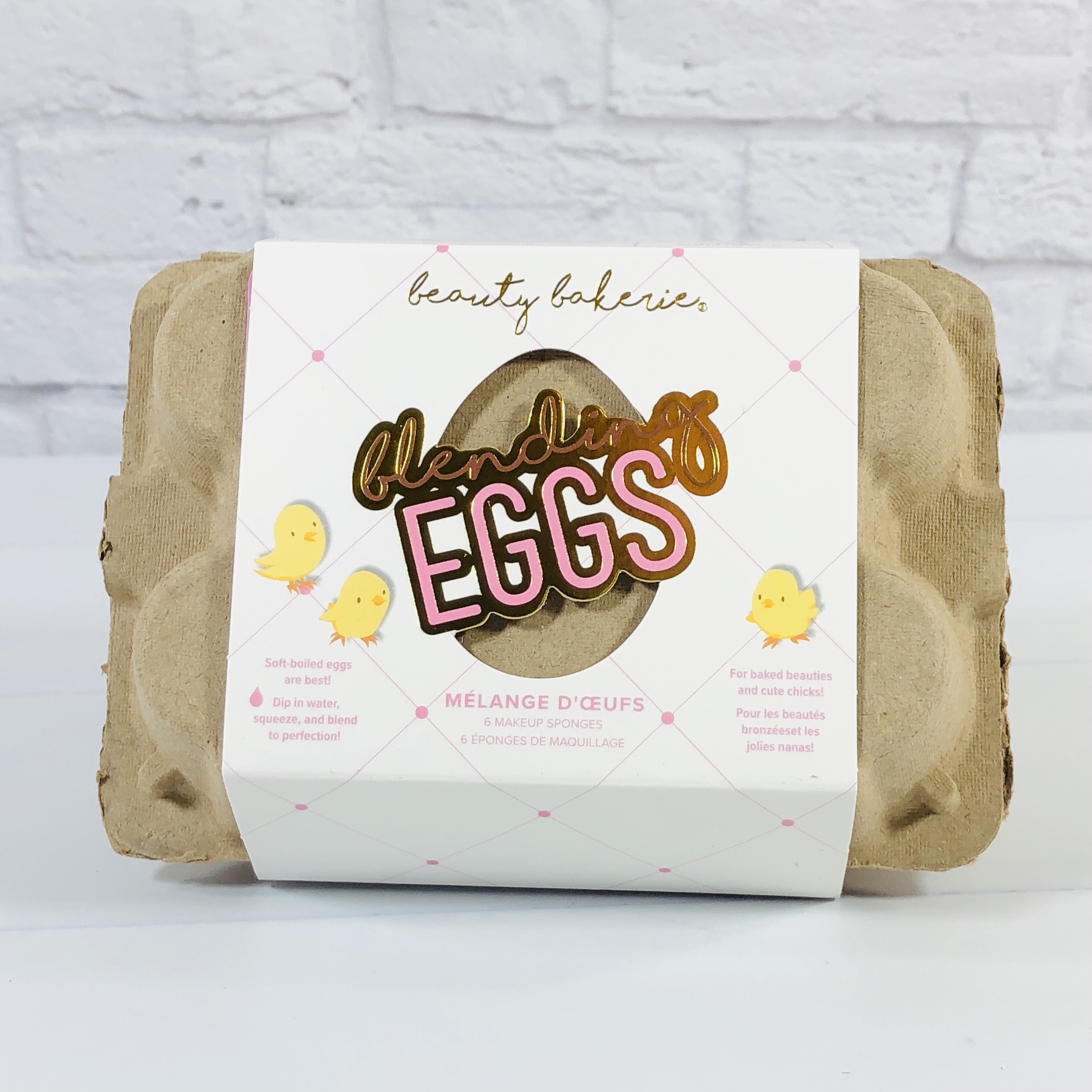 Beauty Bakerie Makeup Blending Egg Beauty Sponges ($18) Oh my gosh, how cute is this packaging?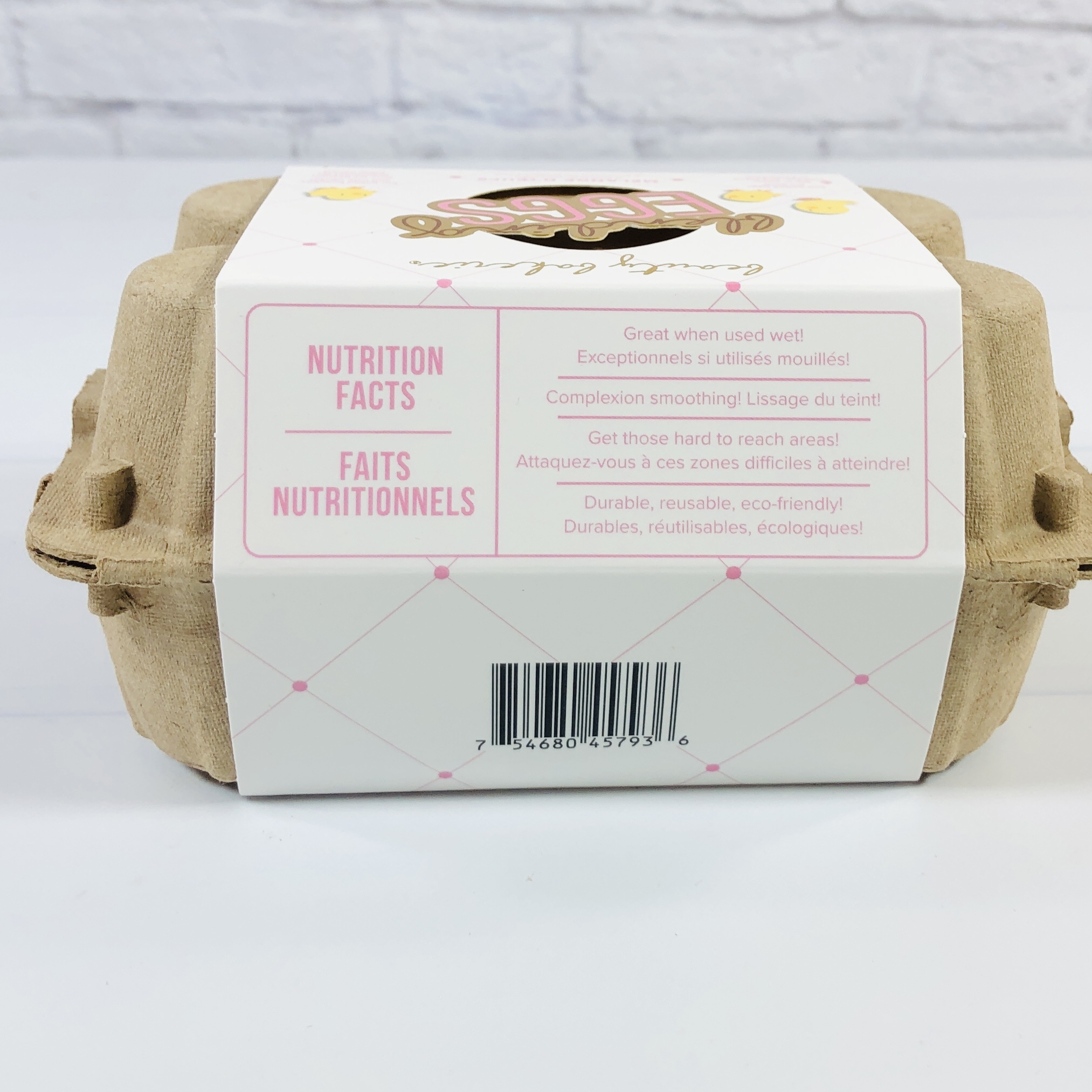 It even has nutrition facts on the side!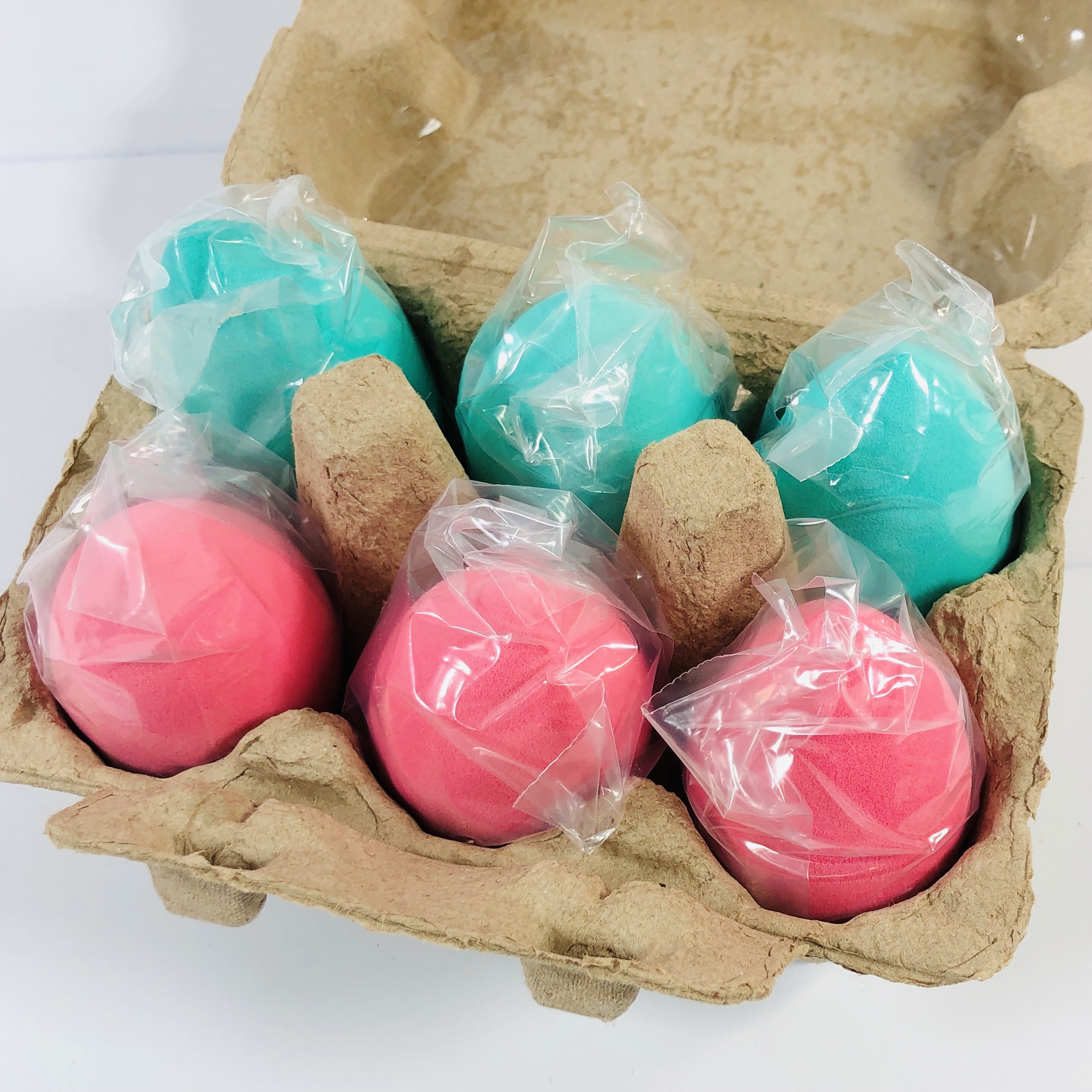 Inside I found enough blending eggs to keep me stocked up for the next several months!
These are similar to other blending sponges in texture and performance.
They can be used to apply powder or liquid foundation, bronzer, highlighter, and concealer. I like to wet mine before applying products, then I make sure to wash with shampoo before squeezing it out to dry.
G by Gennaro Brush Crush Makeup Brush Holder ($34) I'm always looking for a way to store my makeup supplies so this was welcomed into my life most happily!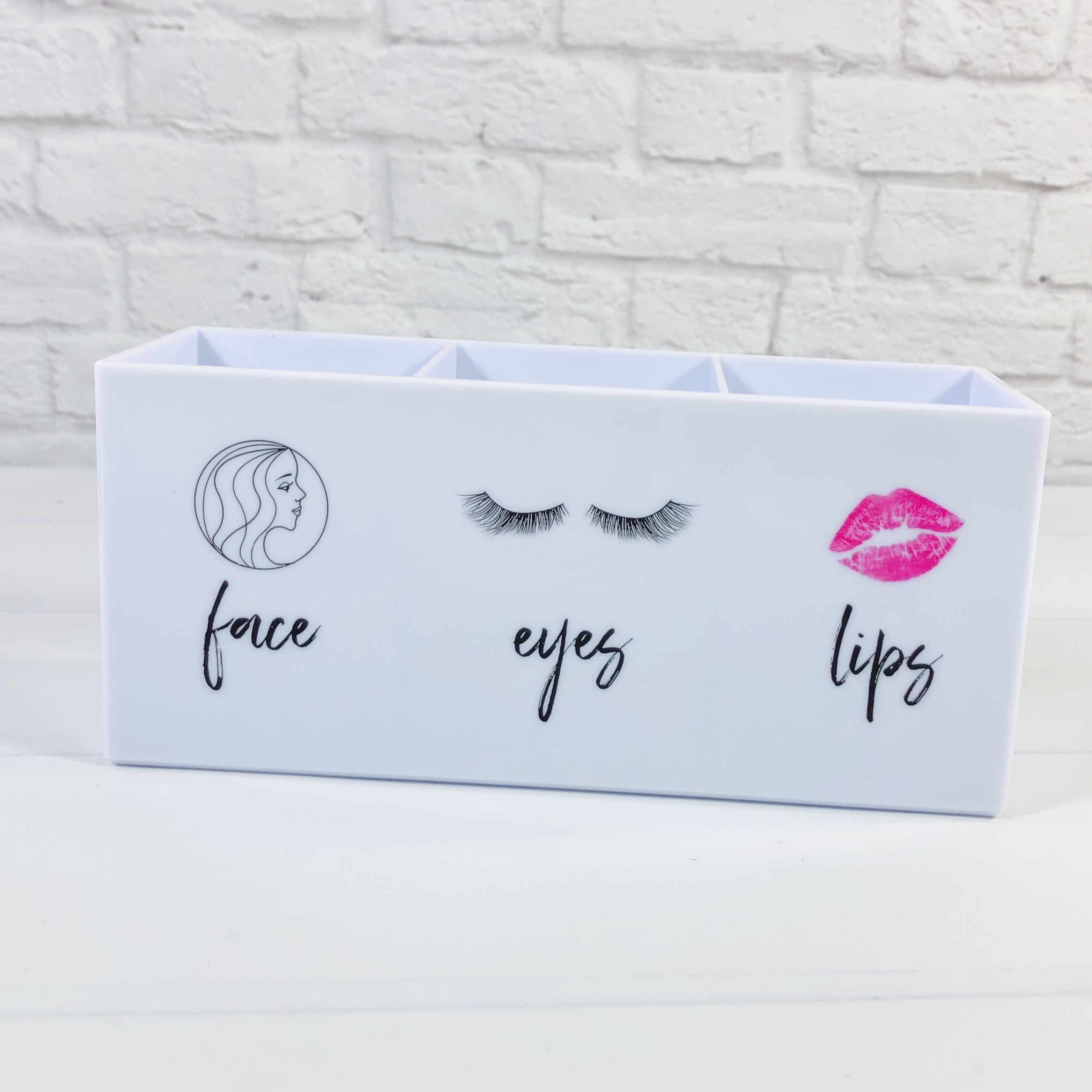 It's a 3-slot plastic holder with words and a picture showing where everything should go.
The backside has the maker's logo.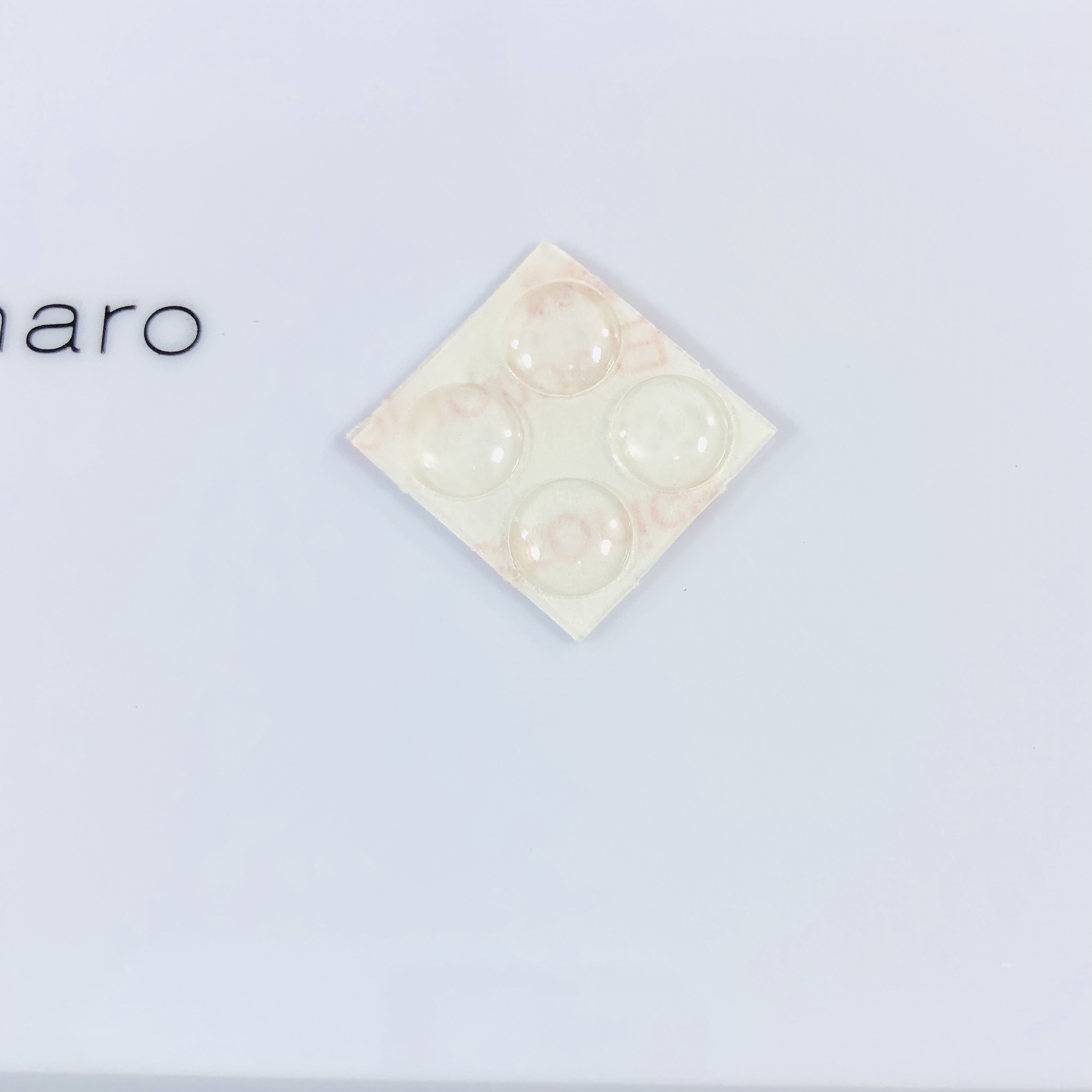 I found a sticker sheet inside.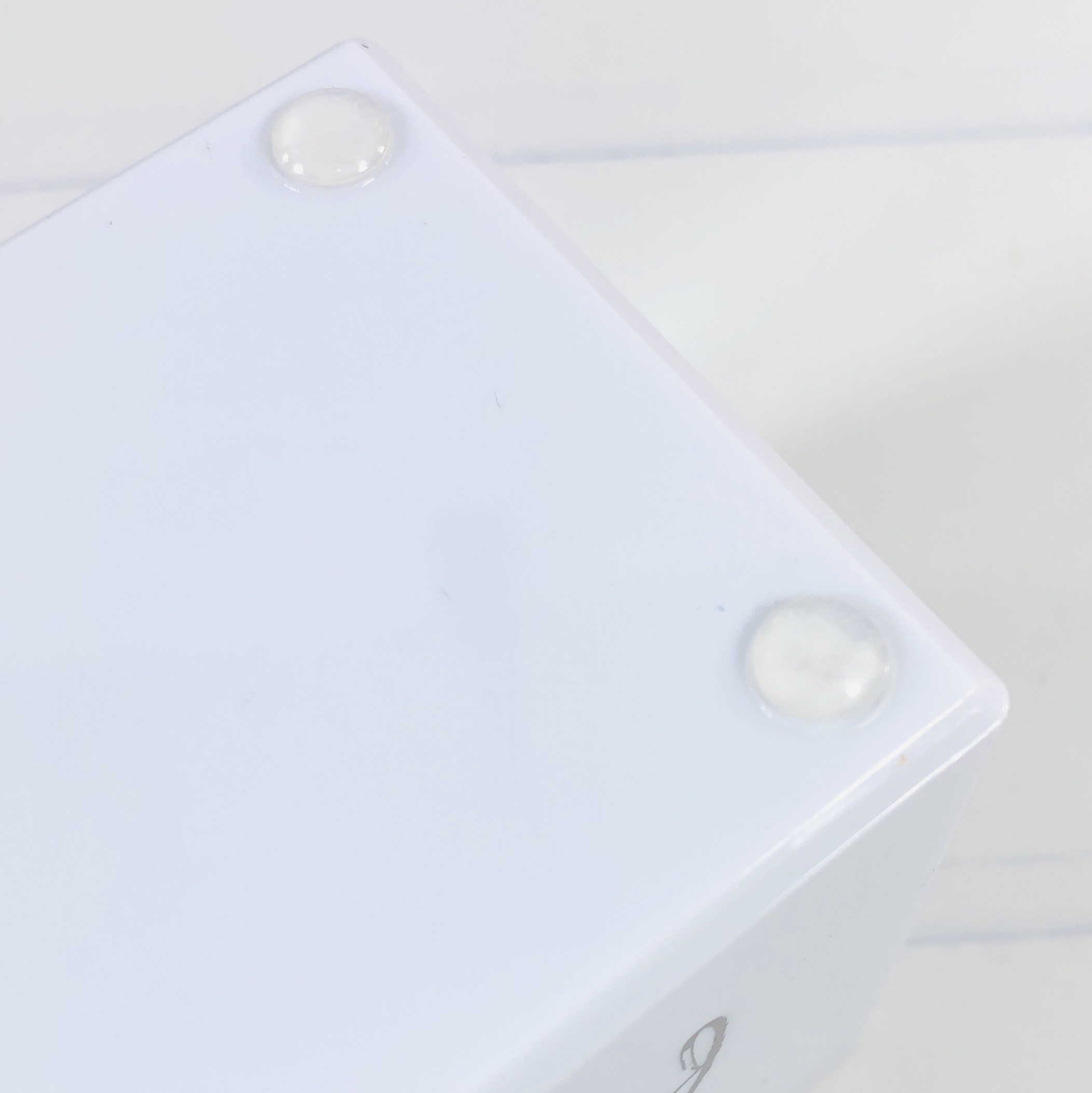 The stickers go on the bottom corners to keep it from scratching the furniture.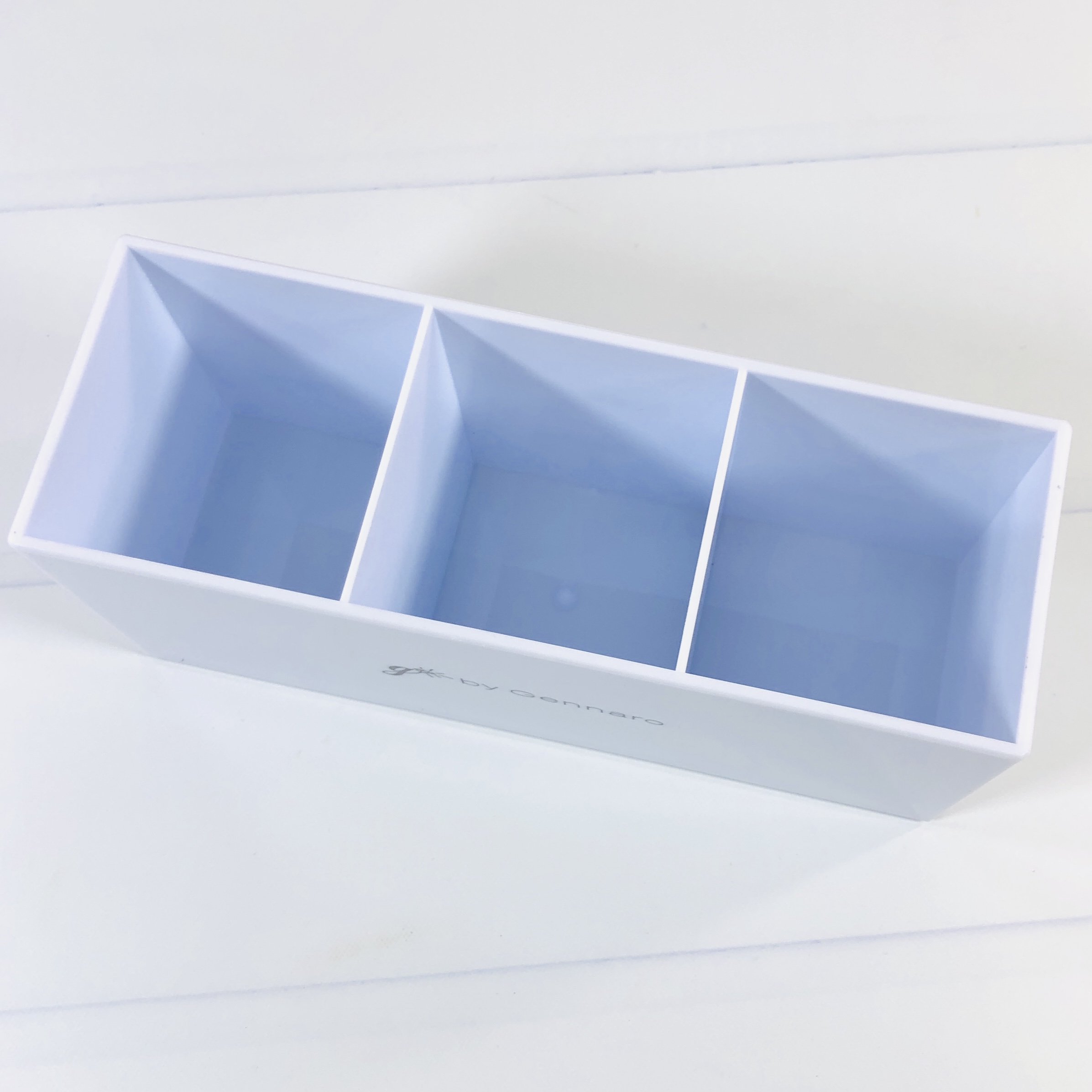 The compartments are sectioned off.
Here it is at work. It's pretty handy!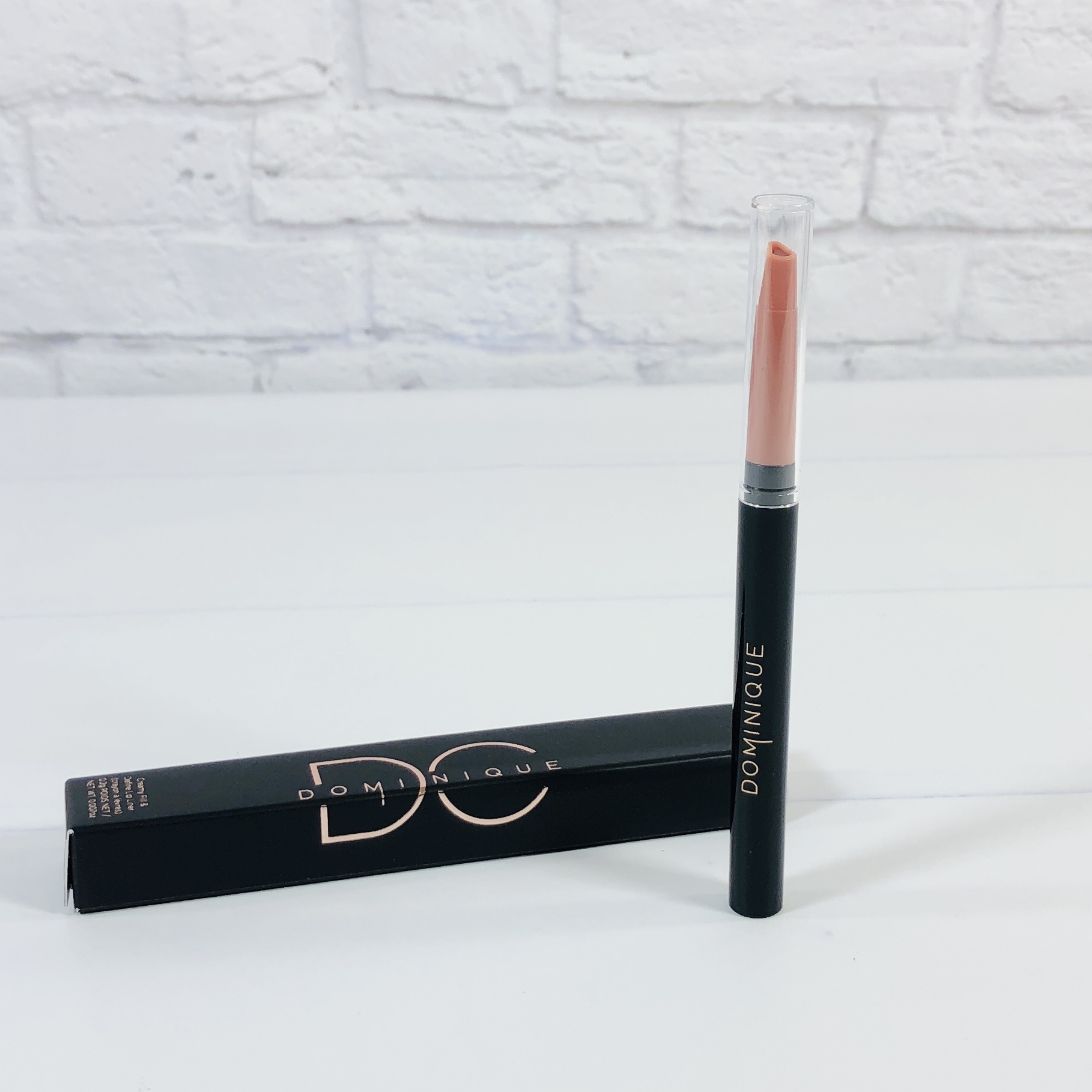 Dominique Cosmetics Creamy Fill & Define Lip Liner in Crush ($18) A liner that doubles as a lipstick is super convenient and helps me streamline my mornings.
I received the shade Crush, which is described as mauve. I disagree with the color description but I like the color as it's wearable for me.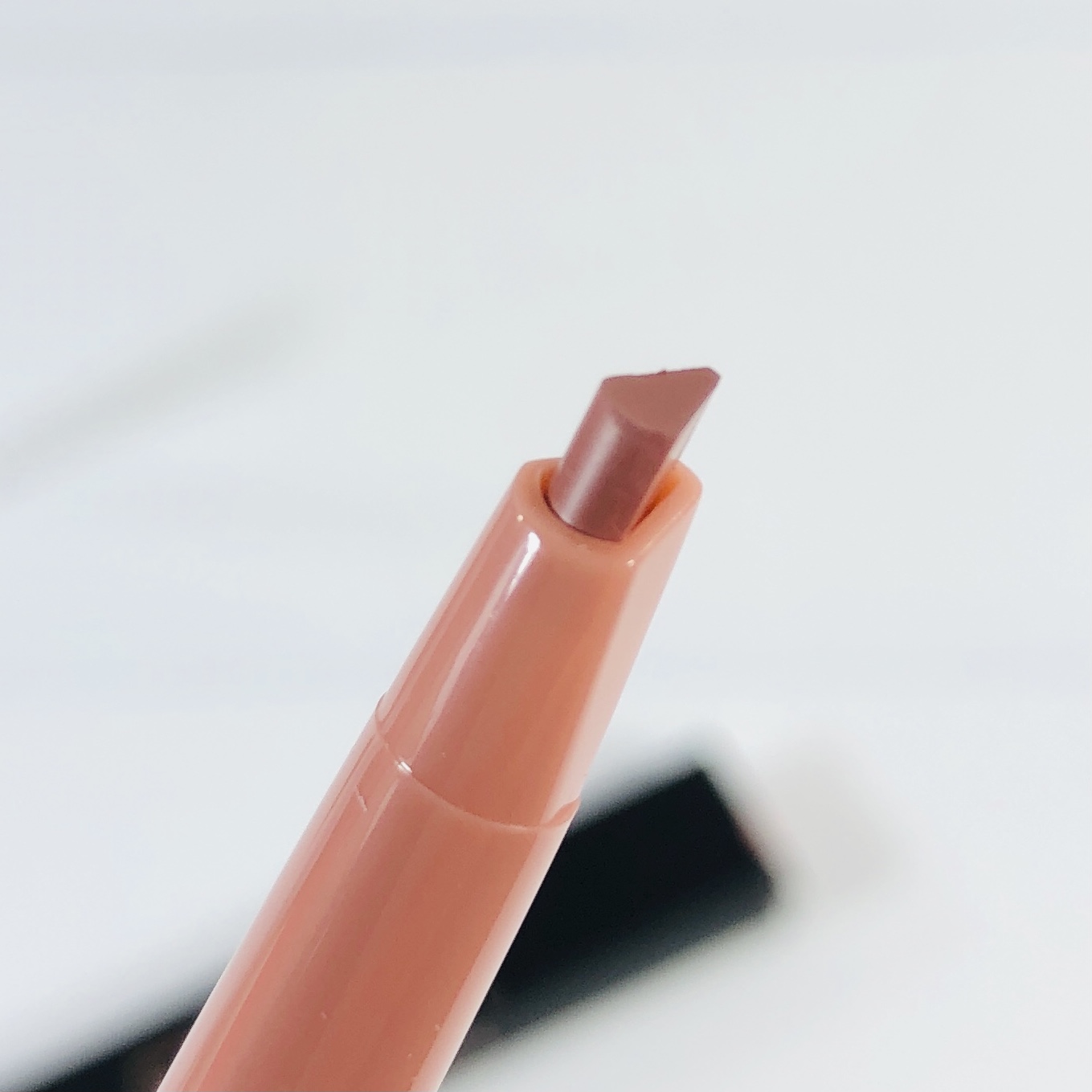 The shape of the pencil is pretty cool. The top of the triangle is meant for lining the lips while the wider part is for filling in. It is a good combo of liner and lipstick, doesn't pull or tug at my lips, and is easy to apply.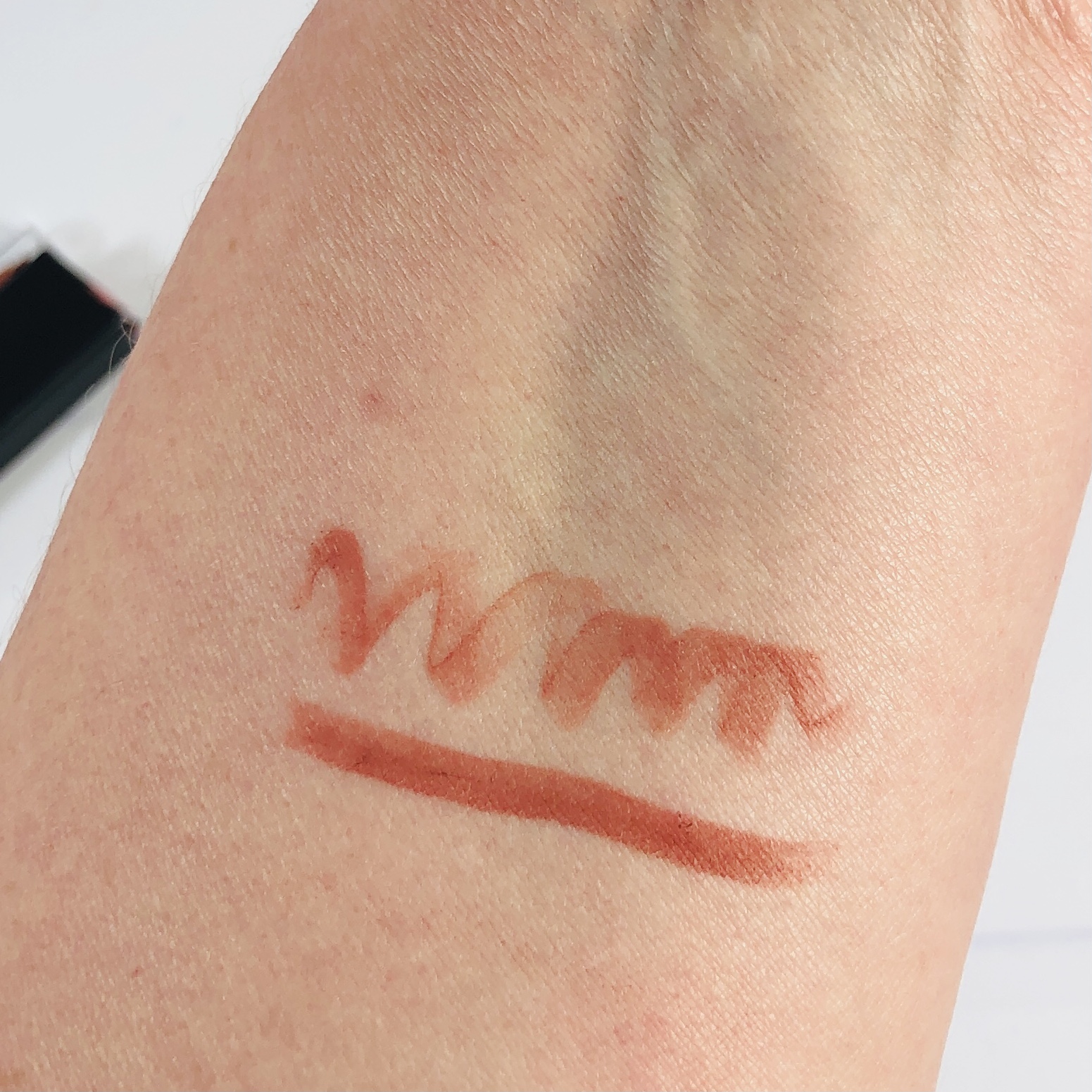 The formula is a demi-matte and wears off evenly so I don't get the dreaded ring around the lips.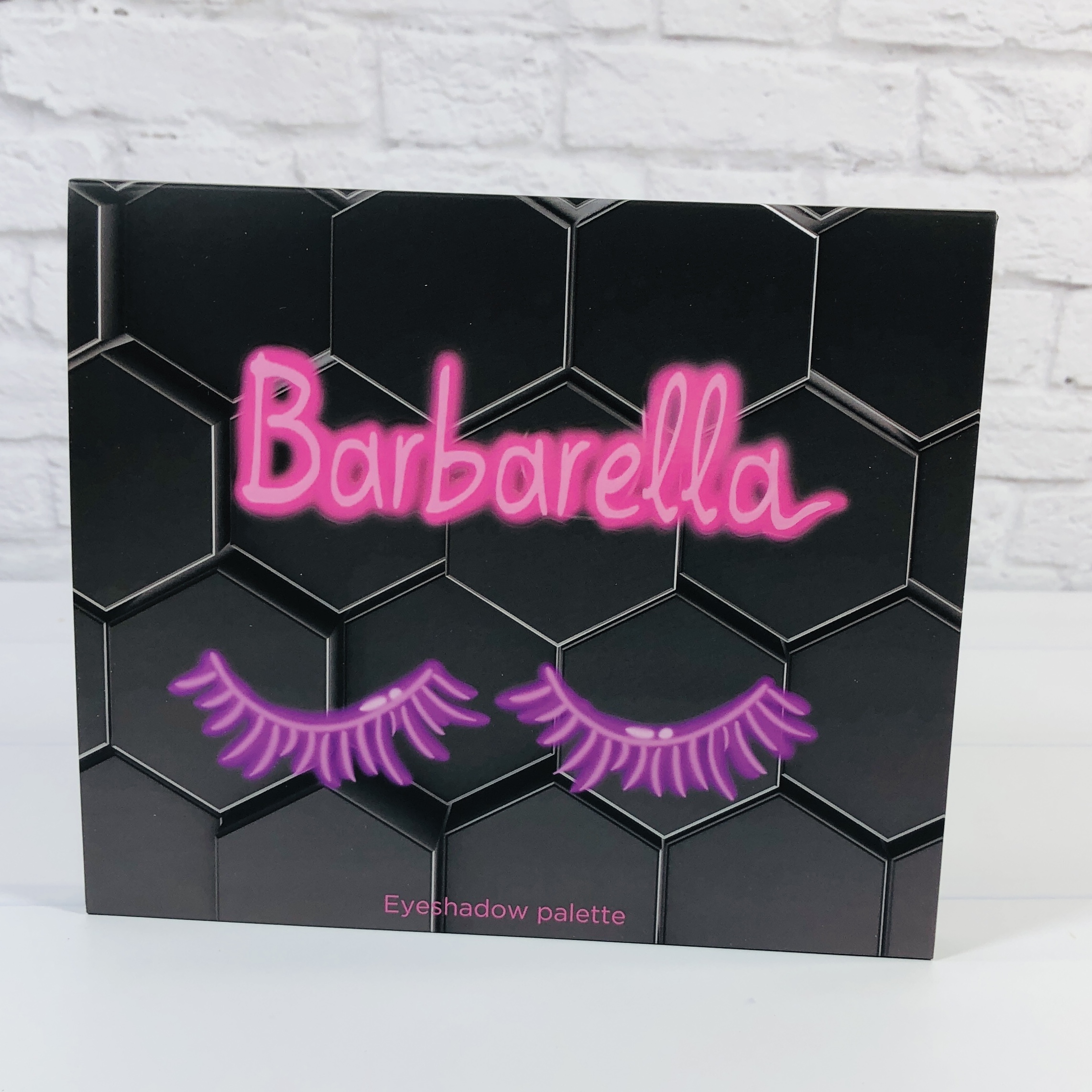 BeeBeauty London Barbarella Eyeshadow Palette (£40, or about $55.60 USD) A ginormous palette is the last item in this quarter's box! Fun fact: the band Duran Duran based their name on a character from the movie Barbarella!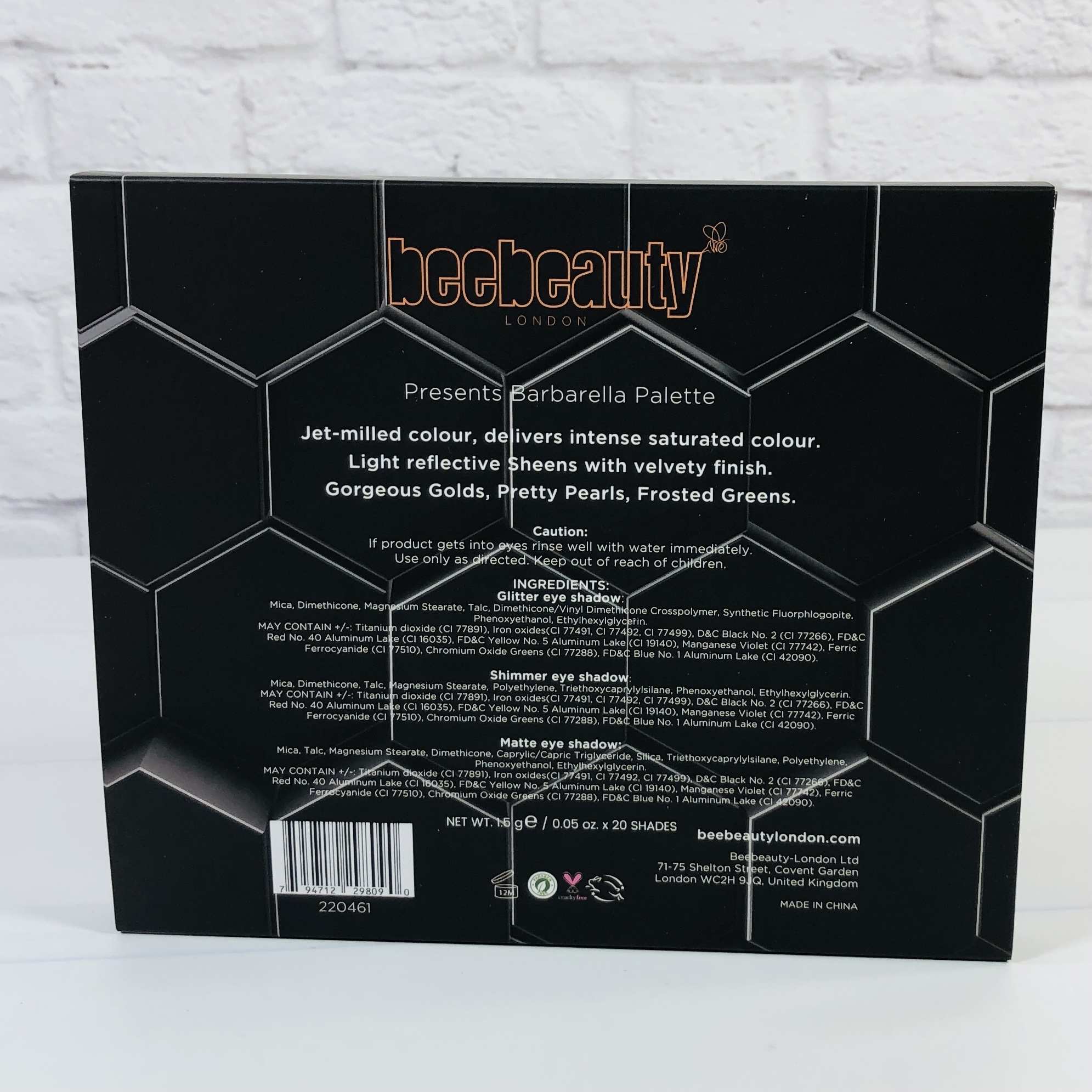 Here are the ingredients and the back states that there are glitter, shimmer, and matte eyeshadows.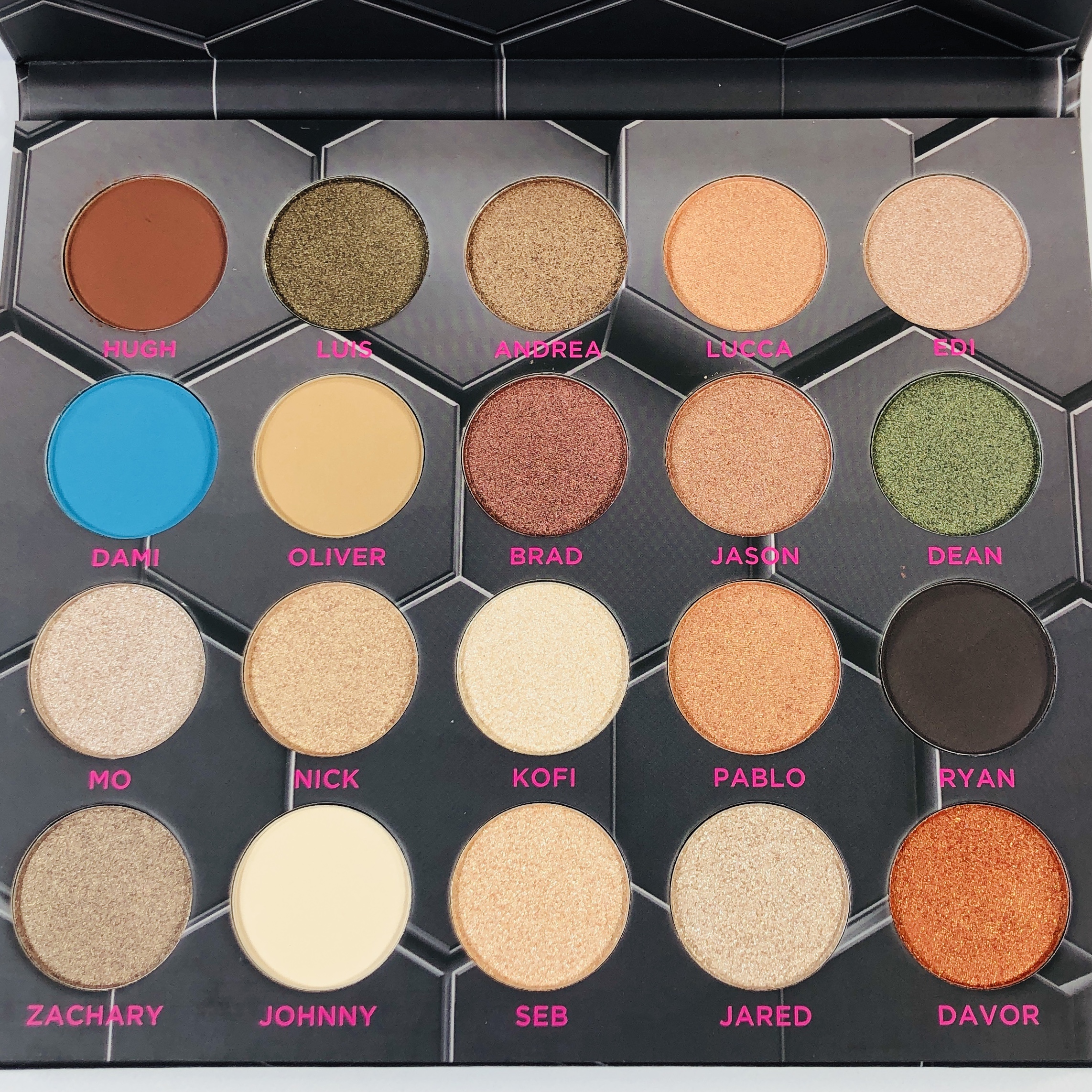 Hugh – matte red clay
Luis – shimmering antique bronze
Andrea – shimmering olive
Lucca – soft coral shimmer
Edi – peachy pink shimmer
Dami – satin rich electric blue
Oliver – matte cappuccino
Brad – shimmering sand
Jason – shimmering copper
Dean – shimmering rustic emerald
Mo – latte shimmer
Nick – champagne shimmer
Kofi – off white with pearlescent shimmer
Pablo – shimmer deep coral
Ryan – satin matte full grey
Zachary – bronzed smoke shimmer
Johnny – matte beige
Seb – soft peachy
Jared – sandy shimmer
Davor – deep orange bronzed shimmer
The colors are mostly warm neutrals but there are a few bright pops of color. I used an eyeshadow base before applying. I thought the color payoff wasn't super strong, but the mildness is actually a plus for me personally. I can't wait to continue playing with this palette and coming up with different looks!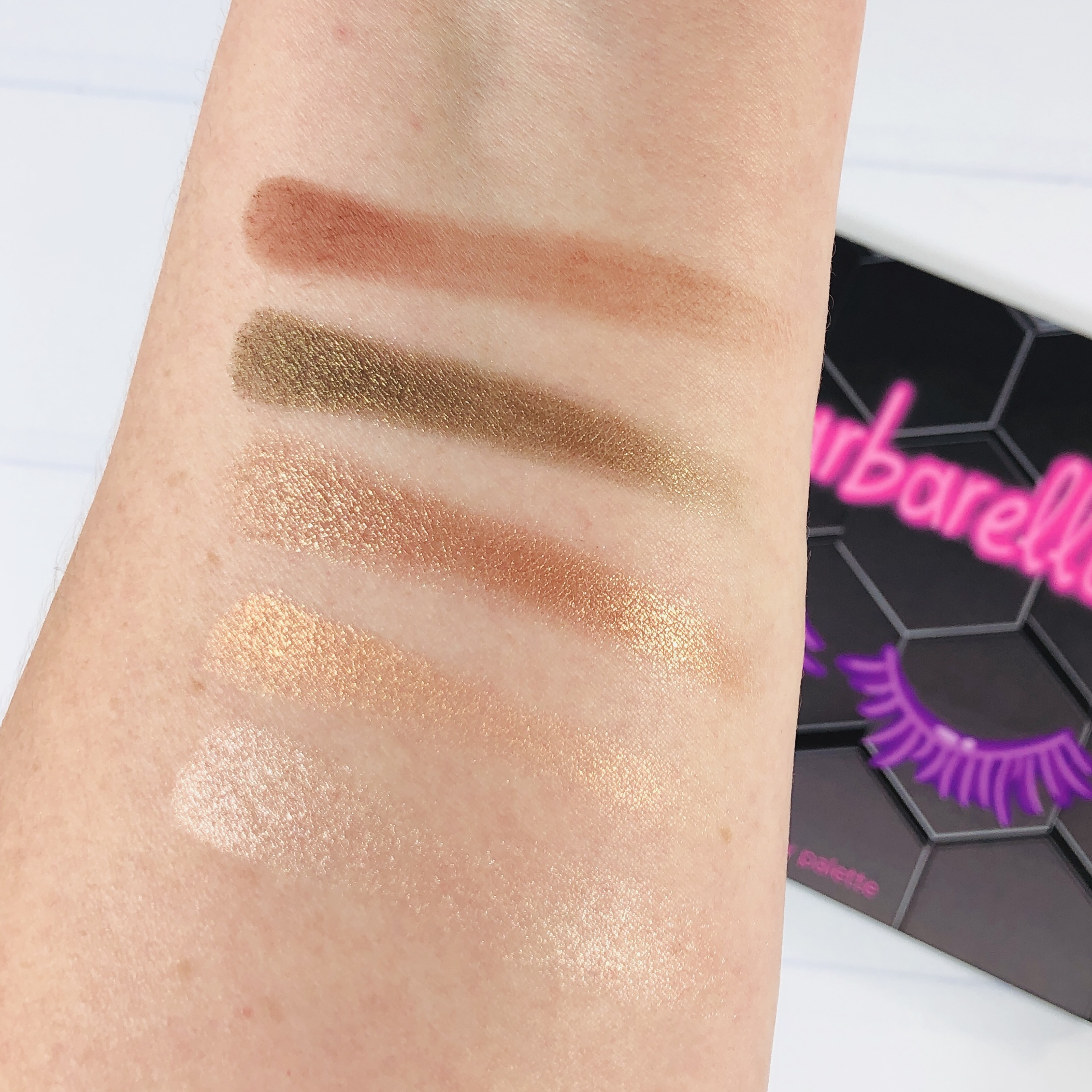 Here's the first row.
Second row.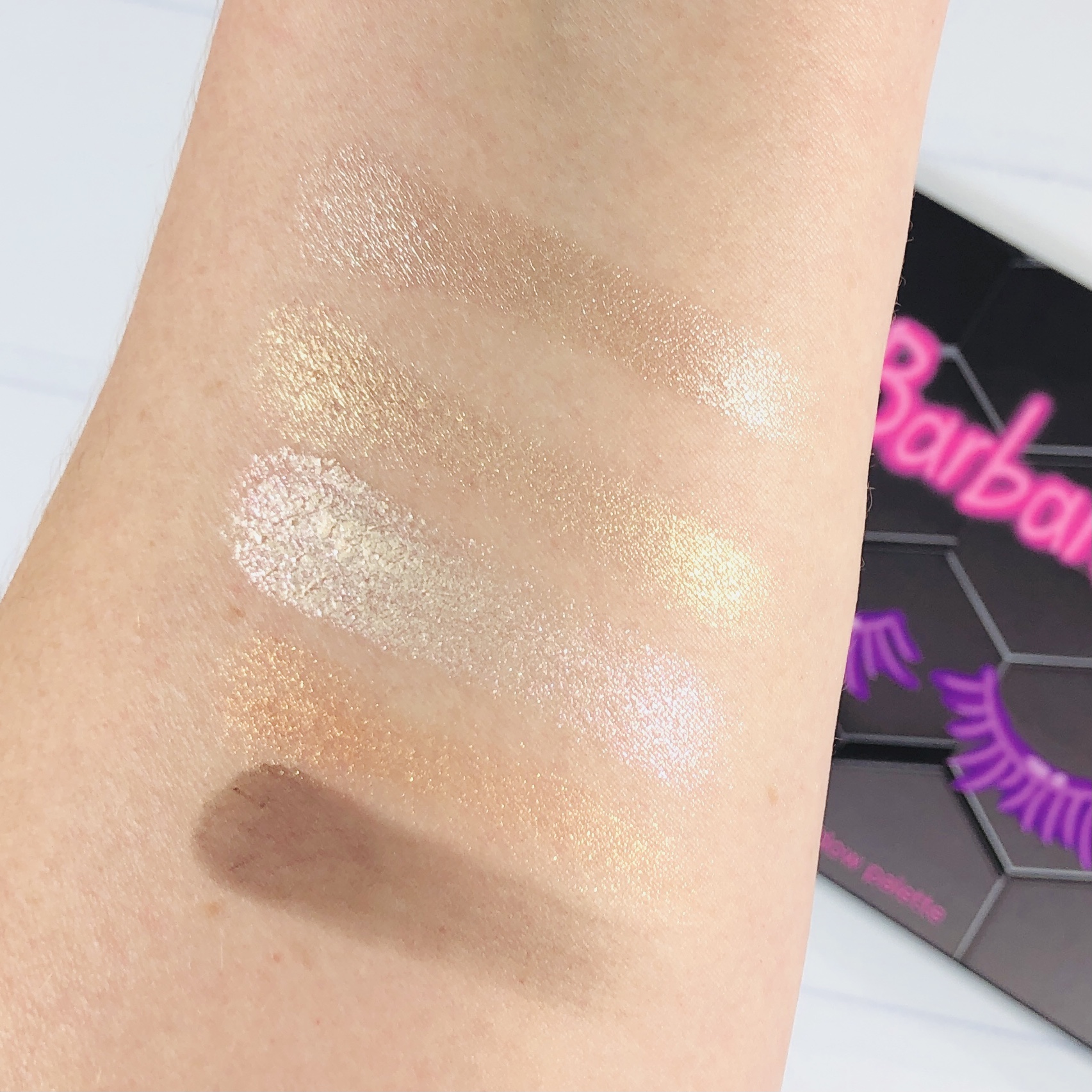 Third row.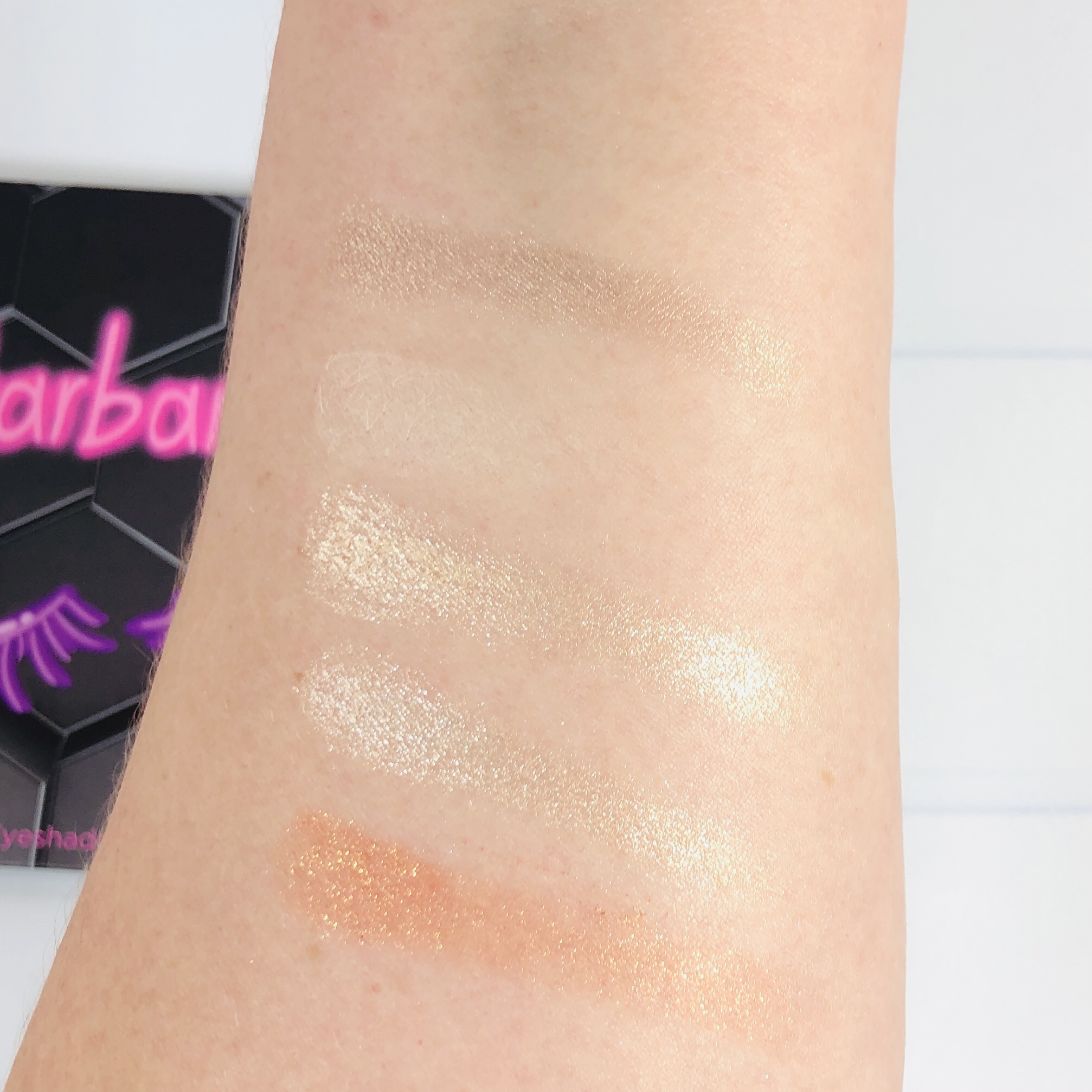 Fourth row. That's a lot of shadows!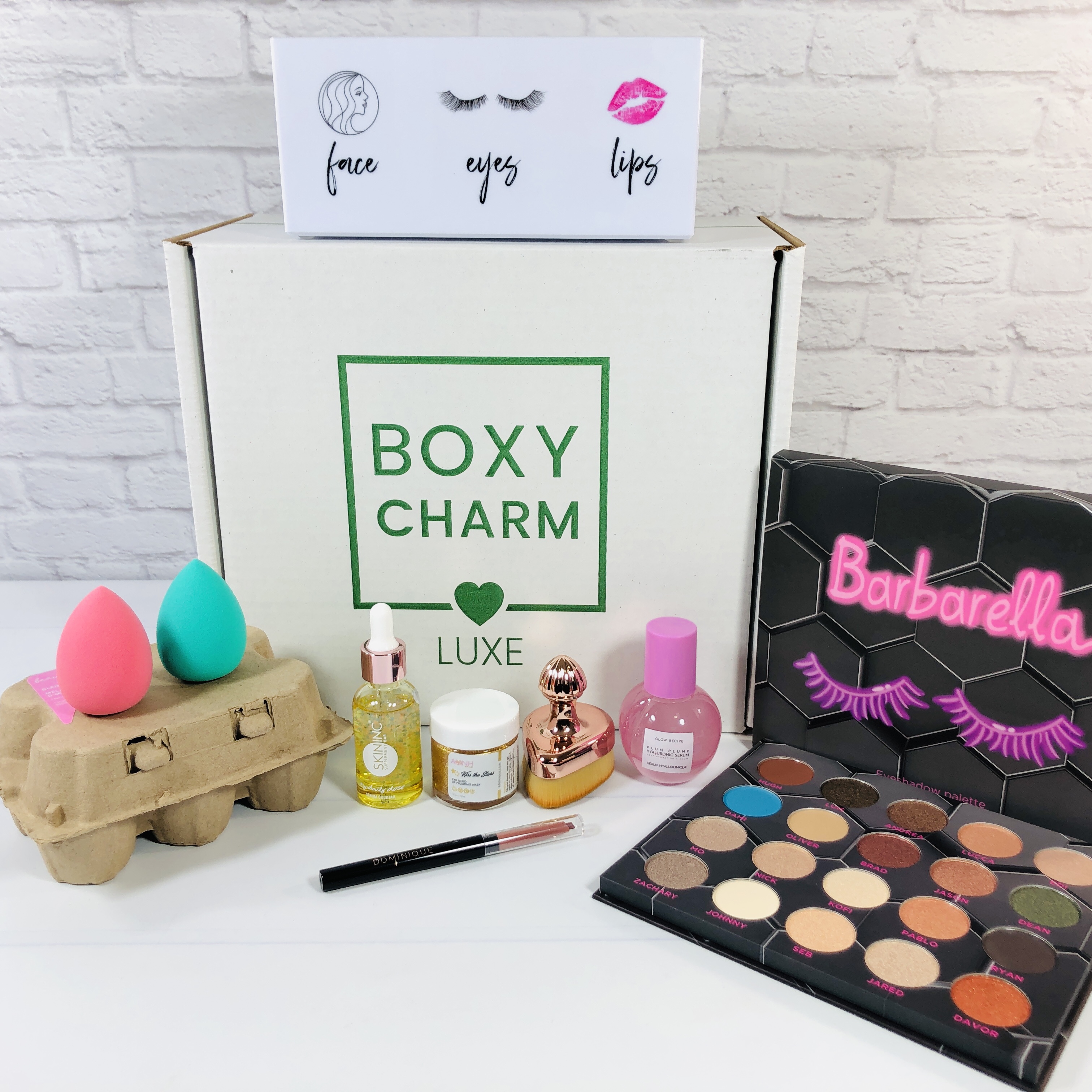 My makeup game is on thanks to the March BoxyLuxe! There were some serums to provide a glowing base, a lip masque to plump up my lips, applicator eggs/sponges and a big fluffy multiuse brush to prepare the canvas, a lipstick/liner combo and eyeshadow palette to add color, and a storage caddy to corral my new products! As always I had fun trying everything to see which will become daily items and which will be used occasionally, and I feel like these are all pretty much for daily use. The value for my box combo was around $330.17! I know, ridiculous, right? What a crazy value for the price paid!
What's your favorite item in this month's BOXYCHARM?