Bokksu is a premium snack box that features authentic Japanese snacks, as well as a tea pairing to go with it. There are two levels to choose from: Classic Bokksu ($44.99 USD) includes an assortment of 20-25 premium Japanese snacks and a tea pairing; Tasting Bokksu ($29.99 USD) includes 10-14 premium Japanese snacks and a tea pairing. Both boxes offer a discount for longer terms. The snacks sent are not easily found outside of Japan and this subscription ships internationally from Japan. Shipping is already included in the price. I am reviewing the Classic Bokksu.
Other Japanese snack subscription services use mass-produced mainstream snacks that can be readily found in most Asian markets outside of Japan. Bokksu directly sources its artisanal snacks from local snack makers in Japan (some of whom have been around for over 200 years!). We only curate high quality and gourmet snacks, never filler items. We are also the ONLY service that handselects a tea pairing for each box to complement that month's flavors.
DEAL: Save $5 on your first box with coupon code HELLO.
NOTE: Your first box will be the Seasons Of Japan, shown here.
As always the snacks are packed in there so nicely.
Bokksu provides a beautiful full-color info guide in every box.
February's theme is Sweet Love. The box features snacks that are inspired by "whole-hearted feelings" and of course, Valentine's Day!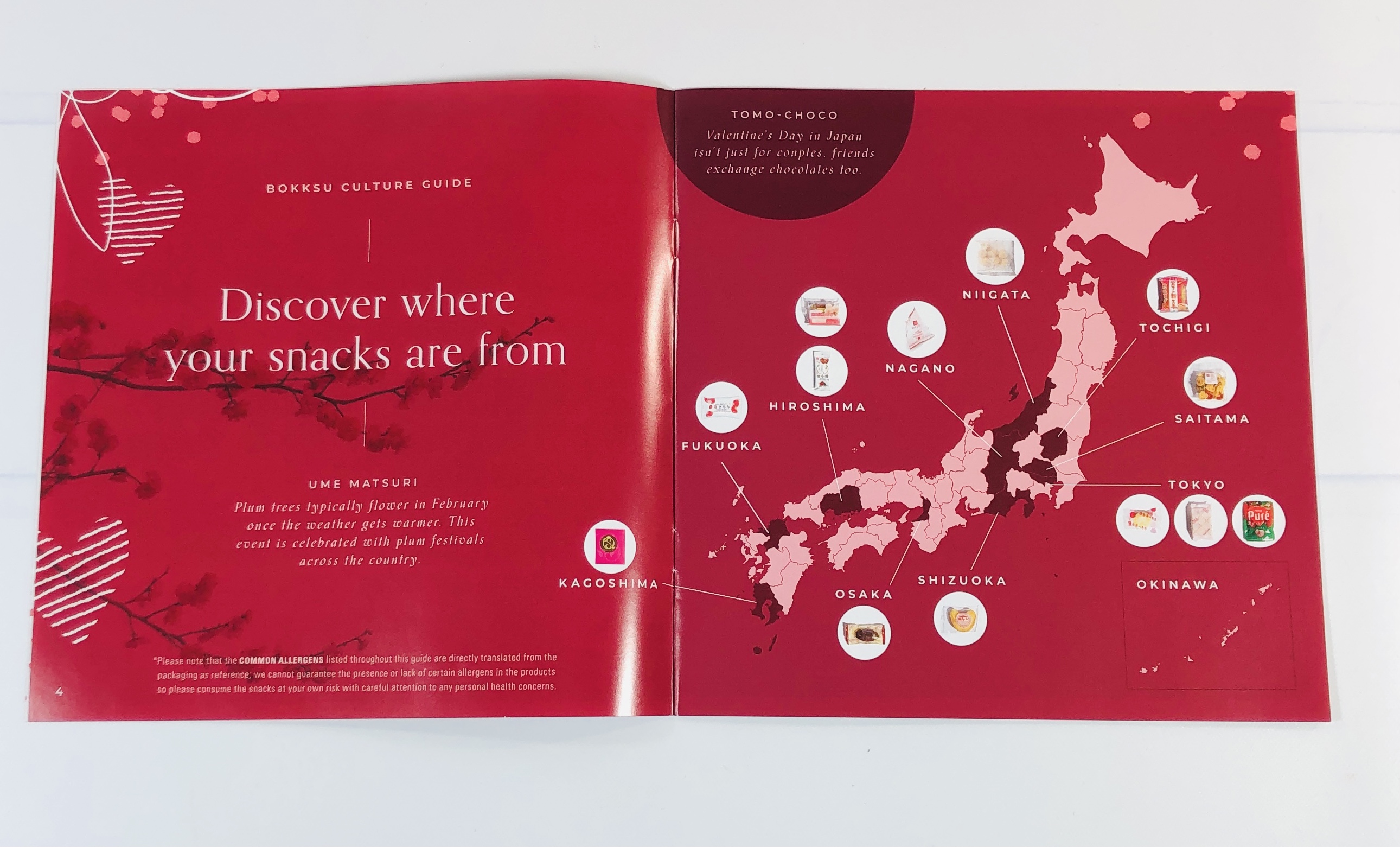 The next page has a map showing where in Japan each snack originated.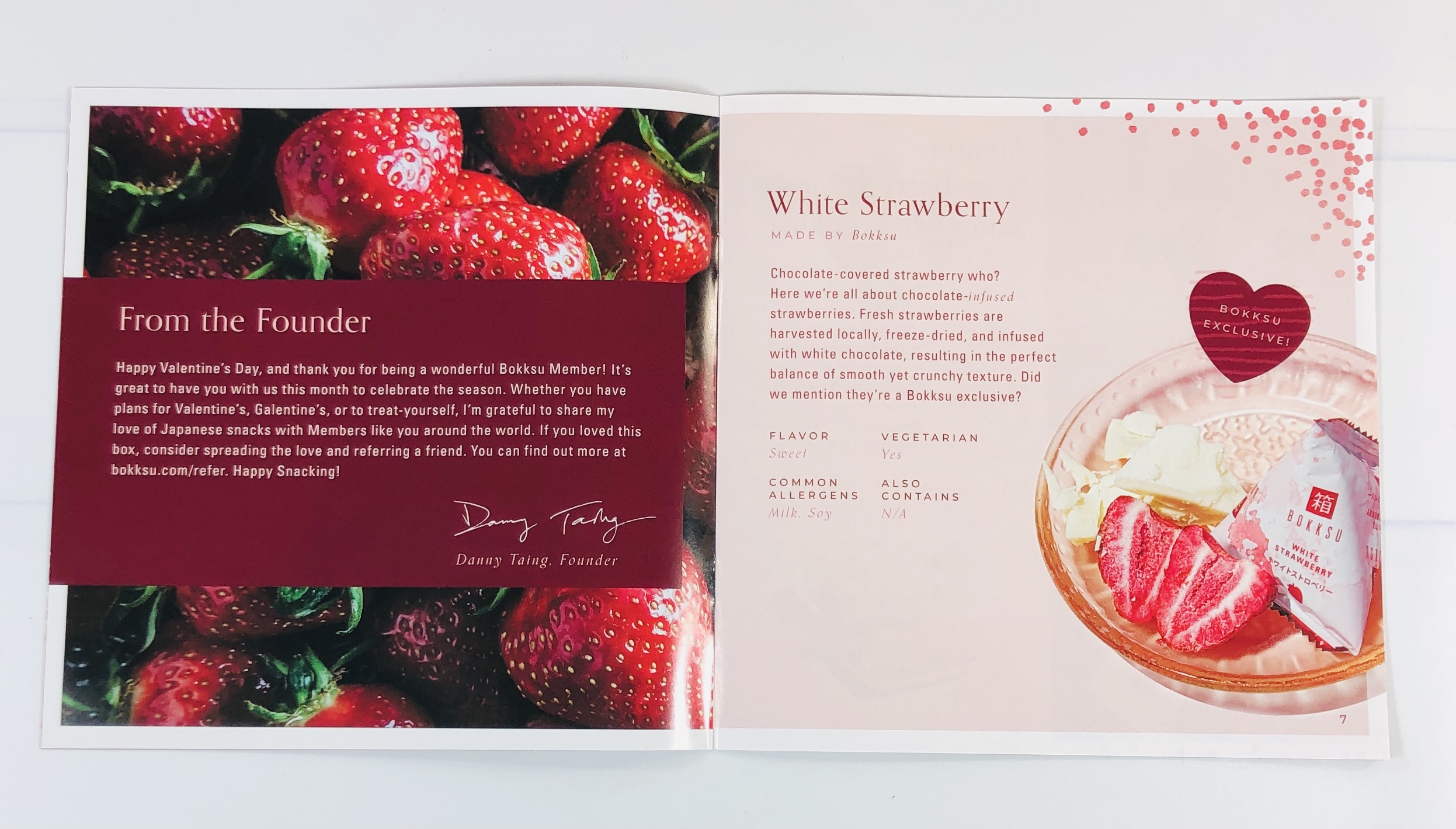 A note from the founder was on this page, and he reminds us that it is easy to refer a friend.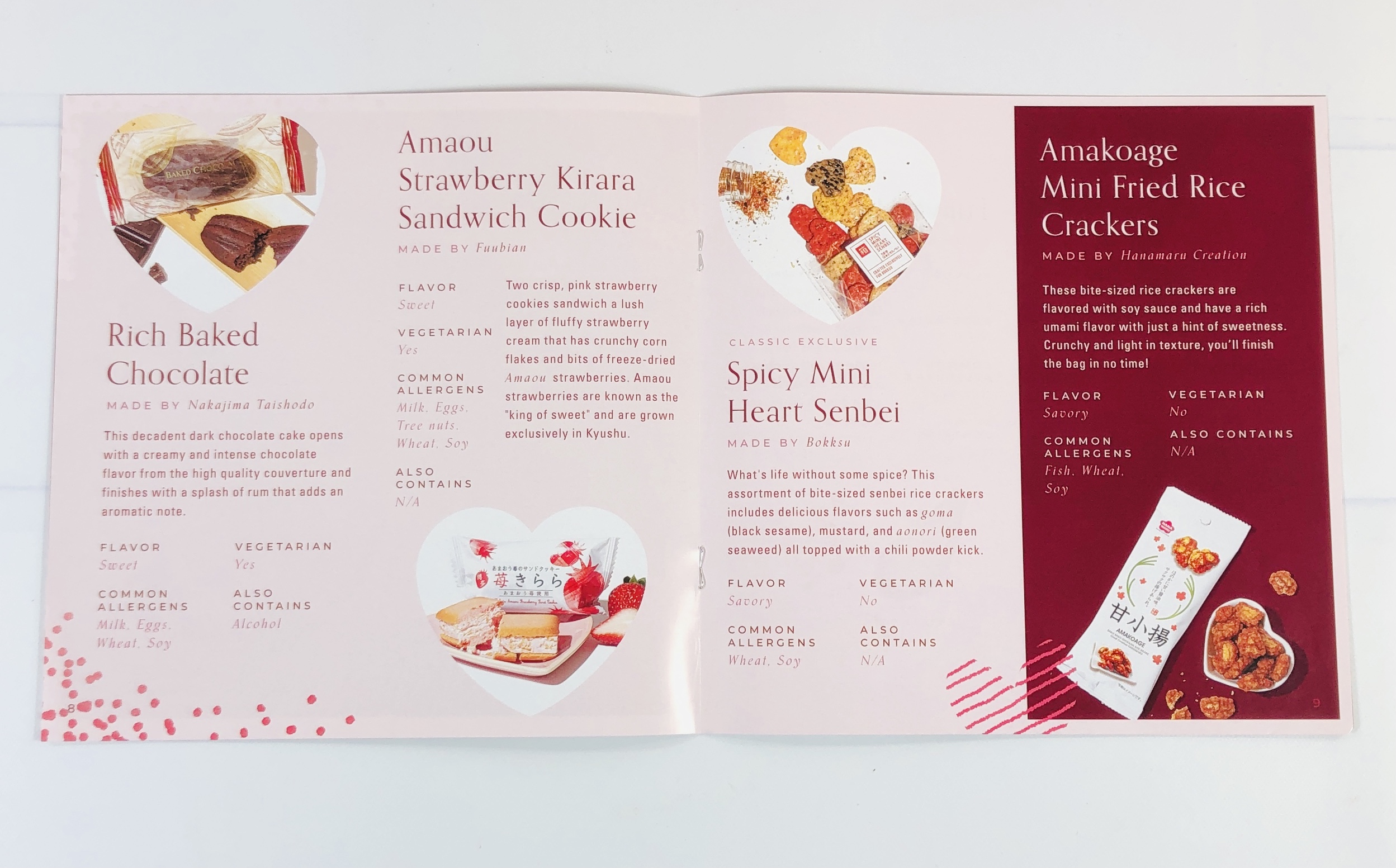 Each product was shown and lists brand name, common allergens, and a description.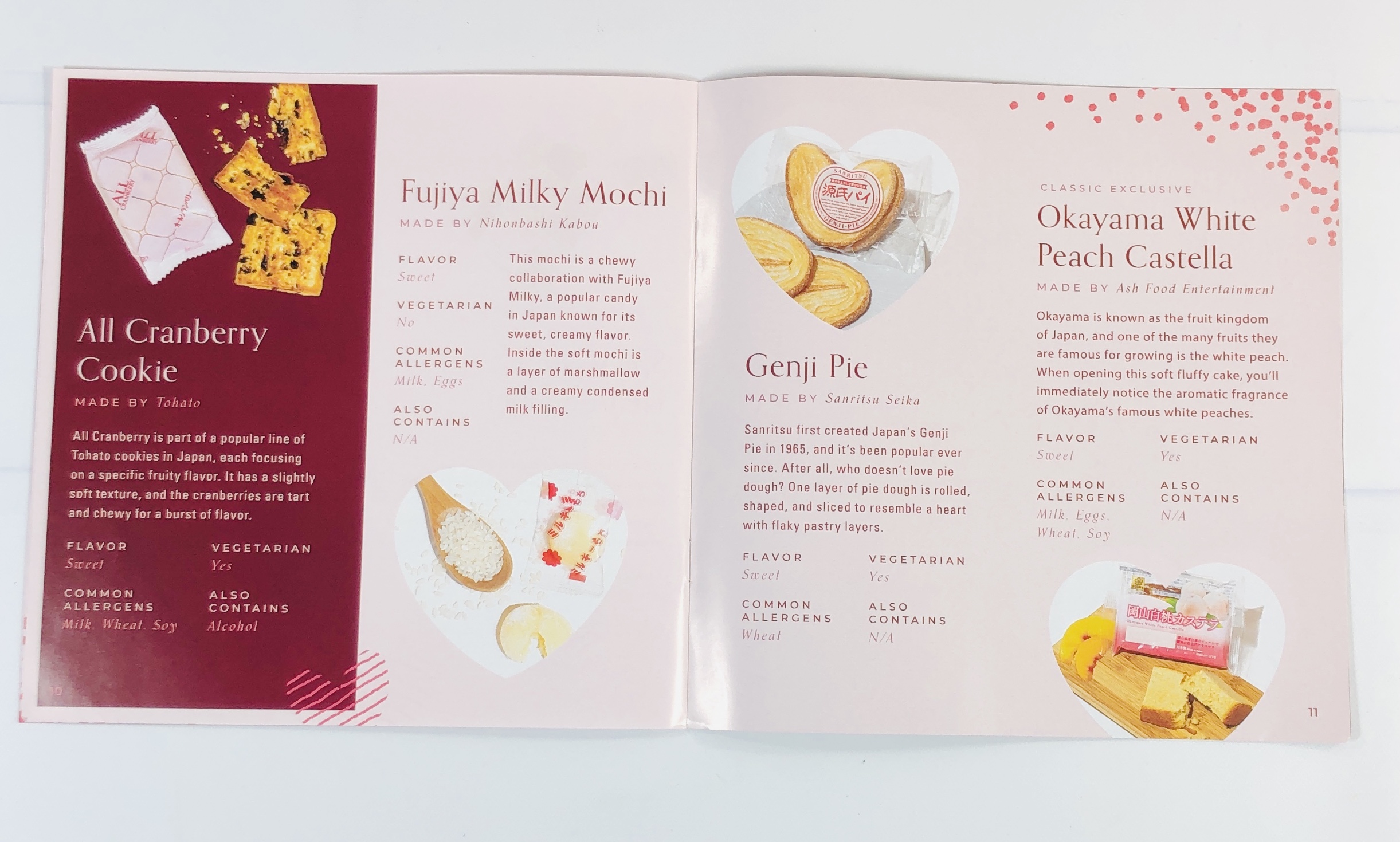 I love the variety of snacks each month!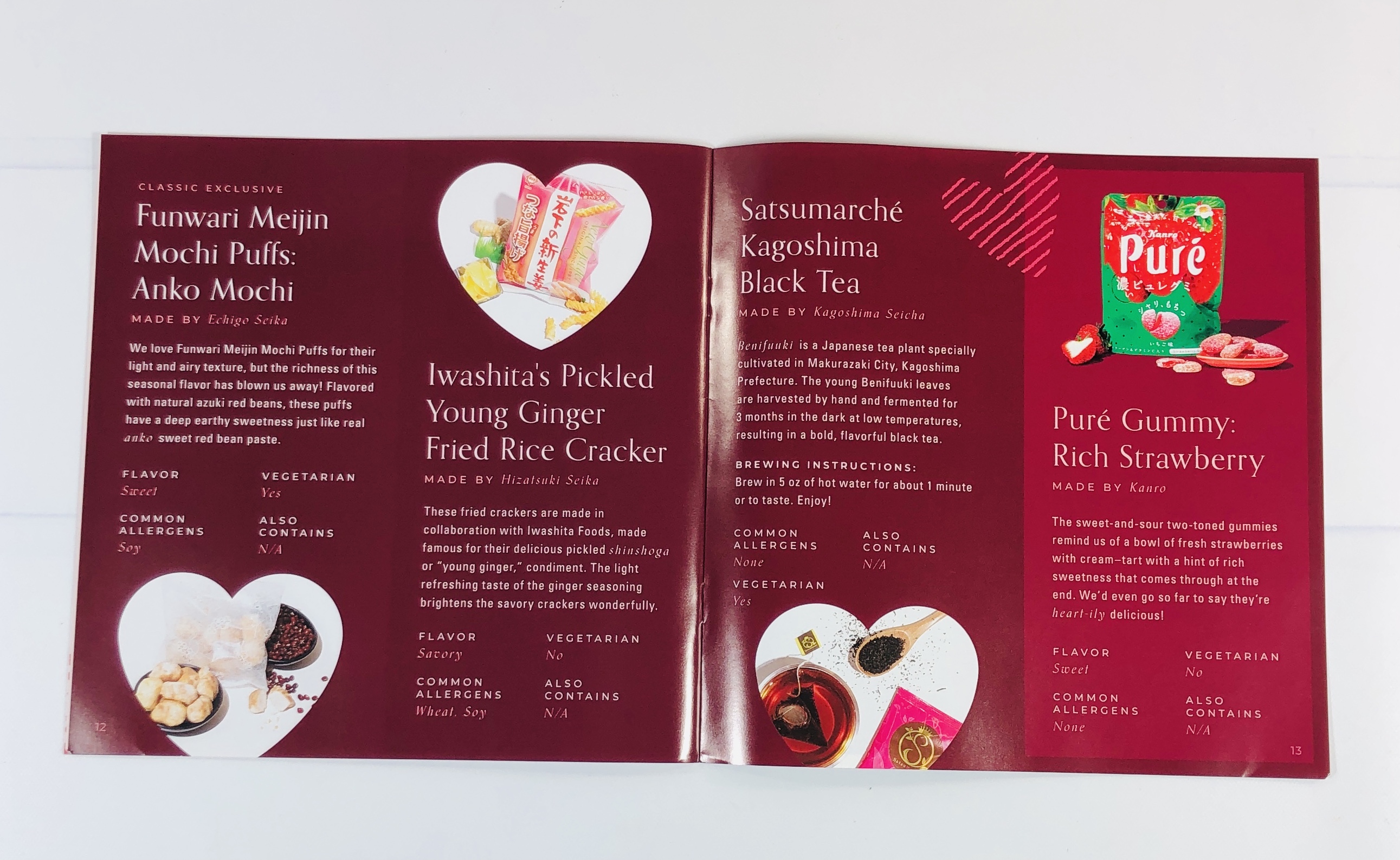 Plus, we always get a tea!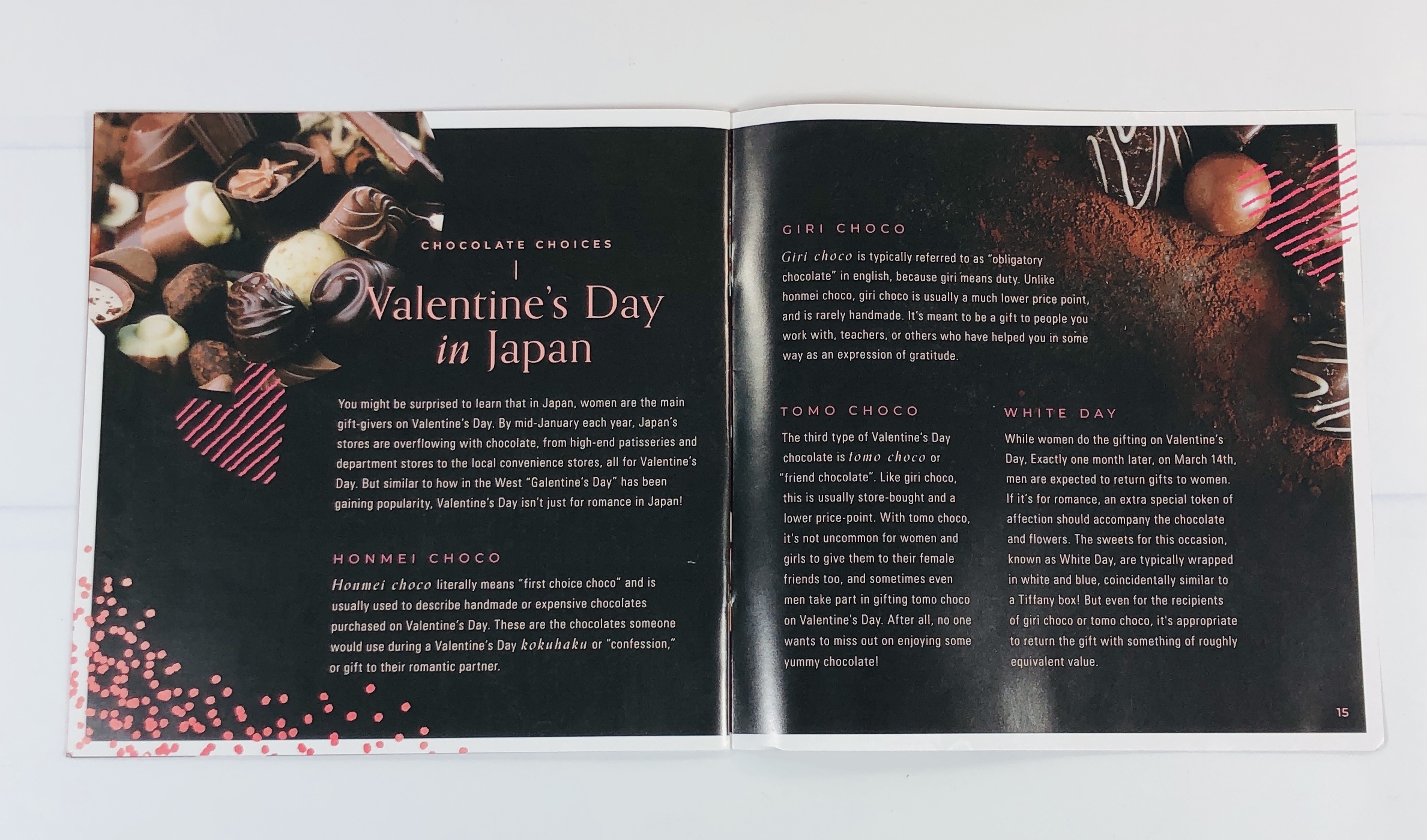 This spread describes Valentine's Day in Japan.
The back of the mag had a glimpse at the next box theme! Hmm, maybe something to do with mochi?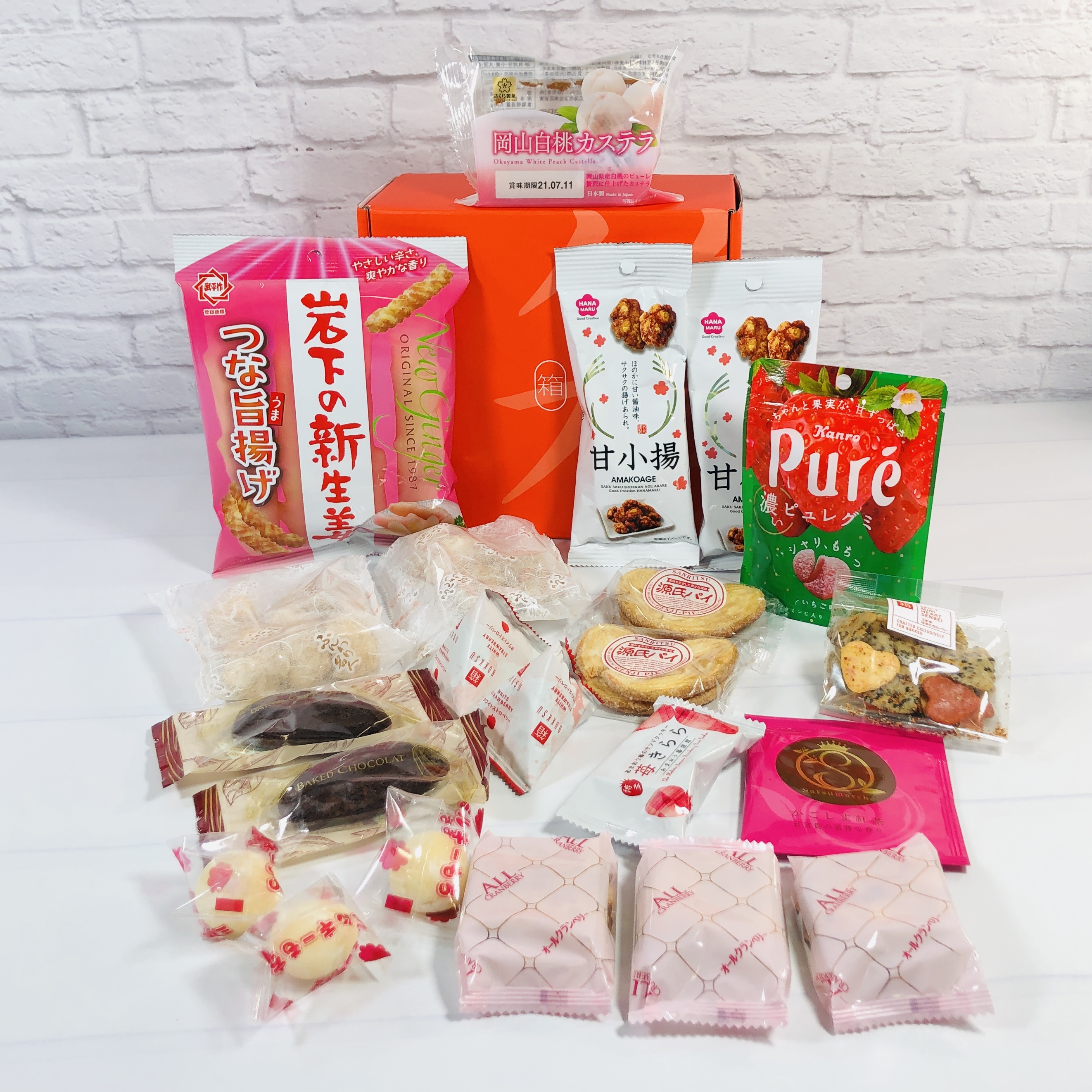 Everything in the February 2021 Classic Bokksu!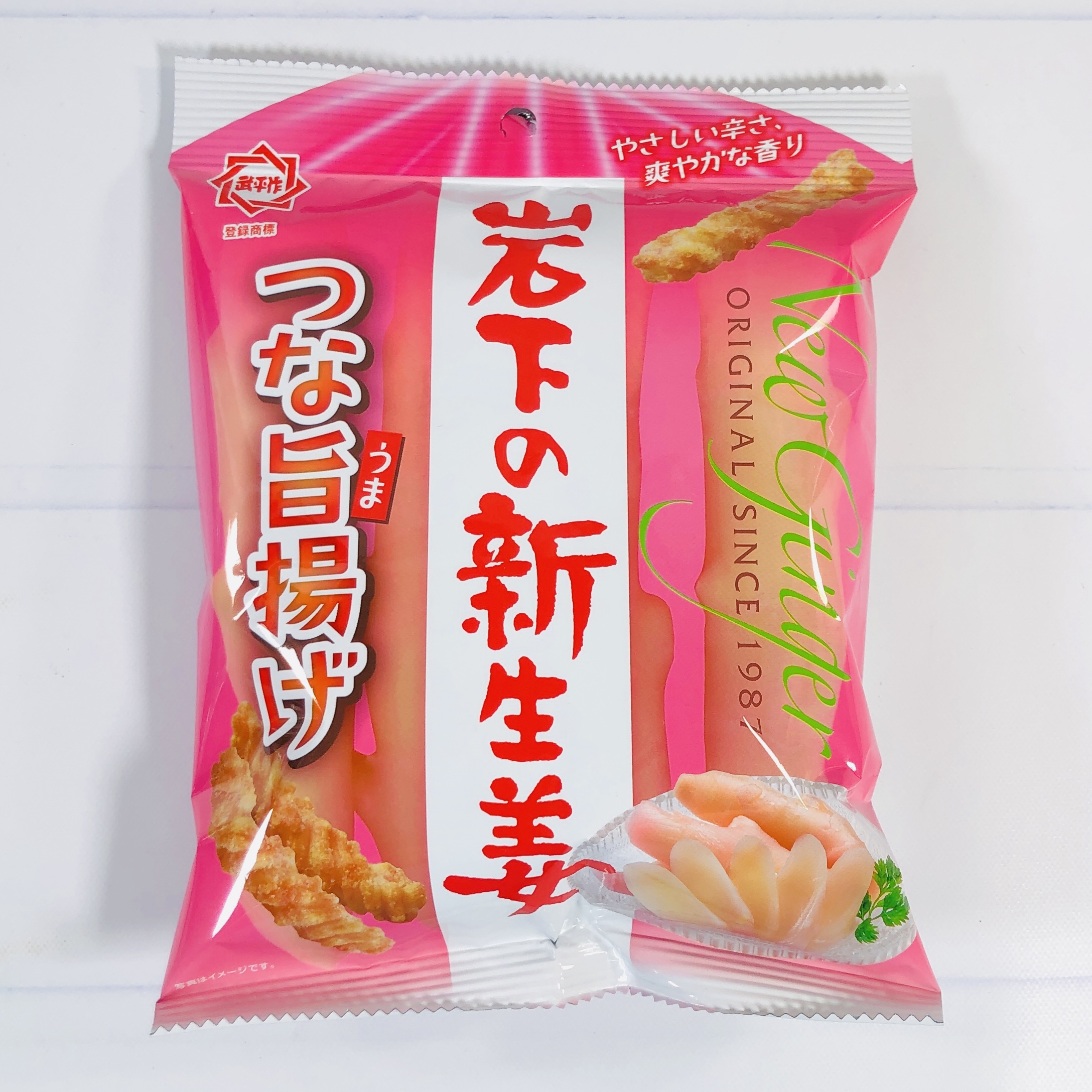 Iwashita's Pickled Young Ginger Fried Rice Cracker These are "young ginger" chips so they don't taste much like ginger at all. They were a touch sweet, salty, and crunchy but the ginger was very light in taste.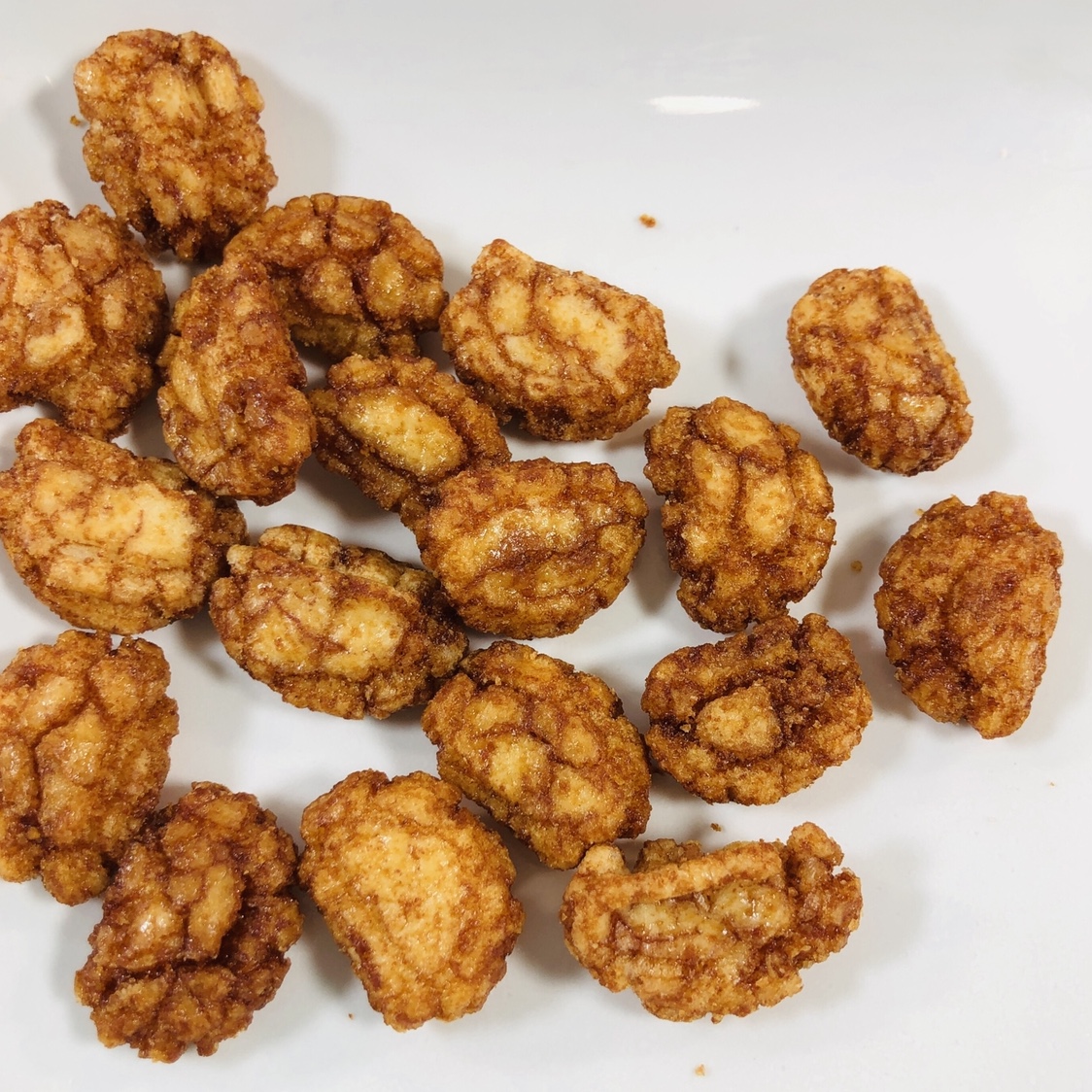 Amakoage Mini Fried Rice Crackers are one of my all-time favorite discoveries from Bokksu! They are crunchy rice crackers with a lightly sweetened soy sauce flavor, like the stuff I dip my tempura into at a Japanese restaurant.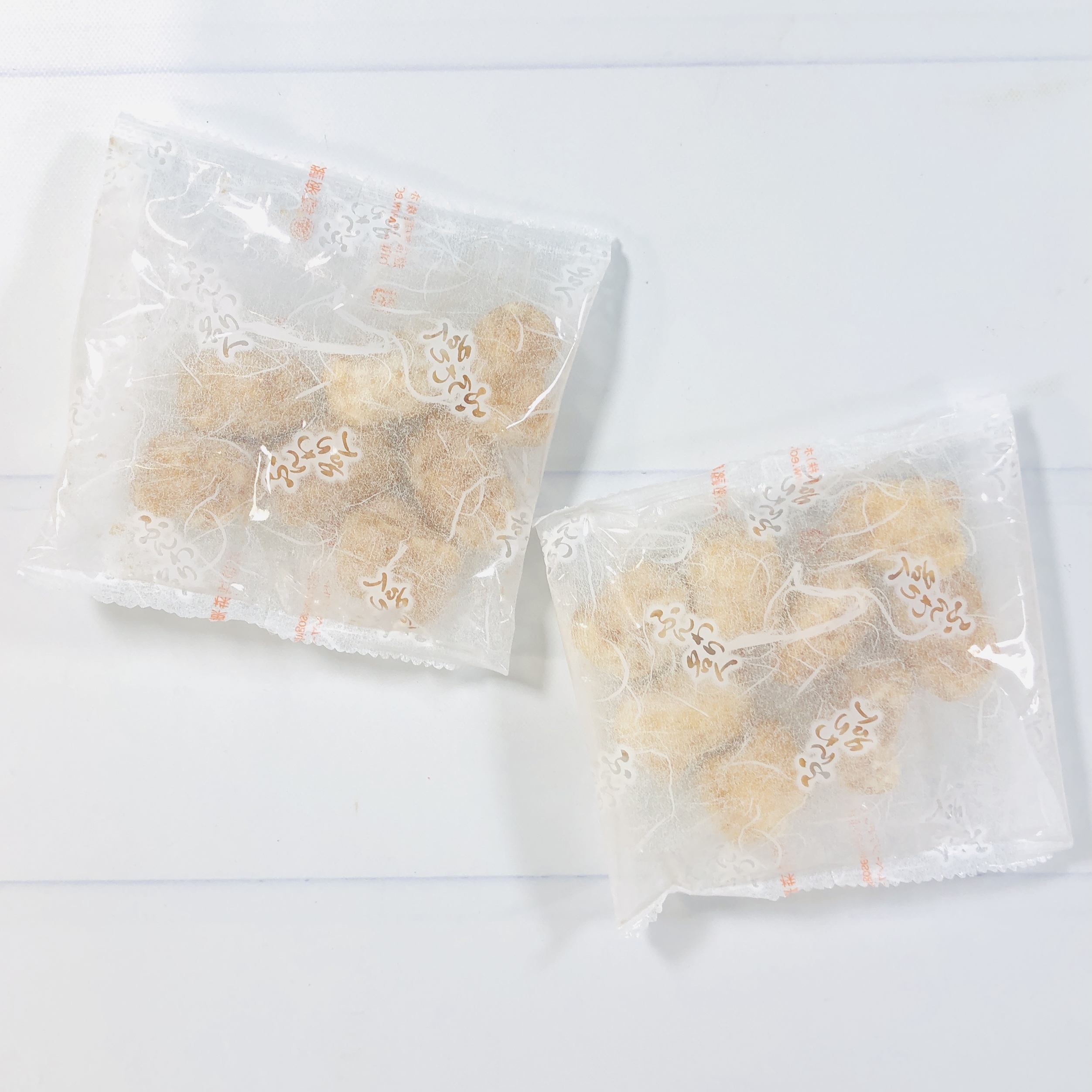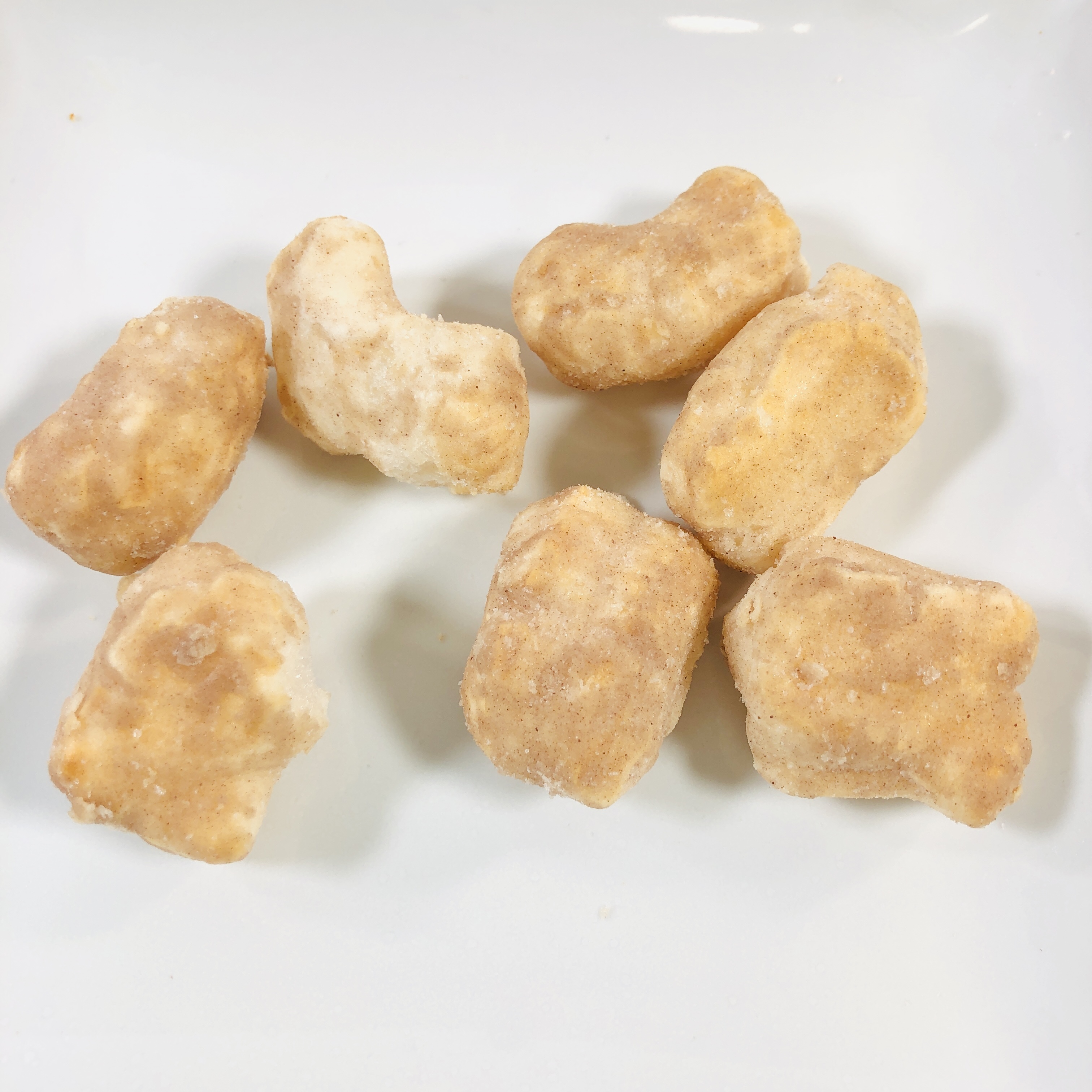 Funwari Meijin Mochi Puffs: Anko Mochi are light as air puffs that melt the moment you place them in your mouth. These sweets are flavored with red bean paste, but it reminds me of peanut butter!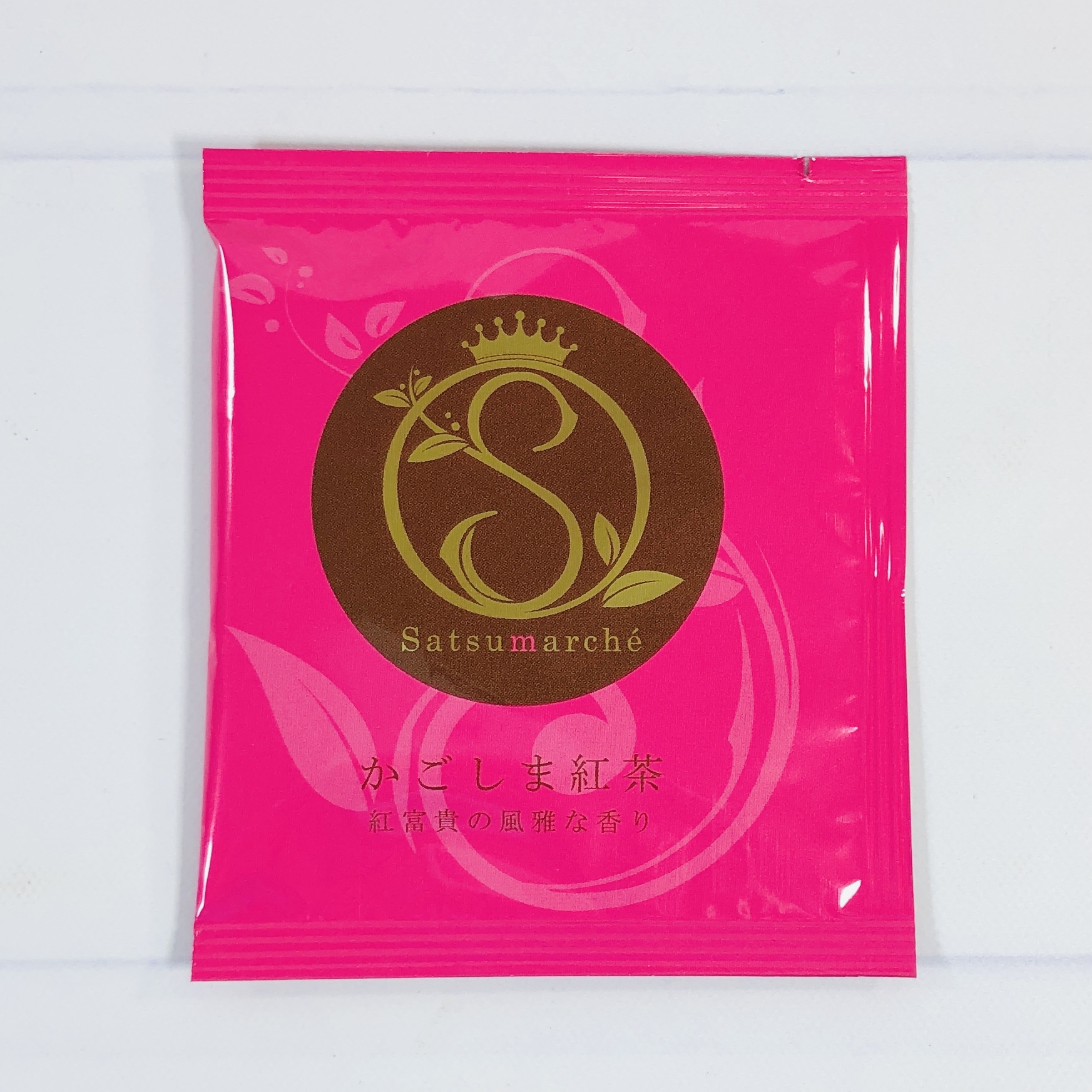 Satsumarché Kagoshima Black Tea We rarely get a black tea sample in this box so I was happy to try it out, black tea is my favorite drink of all! It turned out to be a dark cup of tea, different from my usual cuppa and with an astringency that needed sugar and milk to tame, and a slightly sweet perfumed note on the nose. Lovely!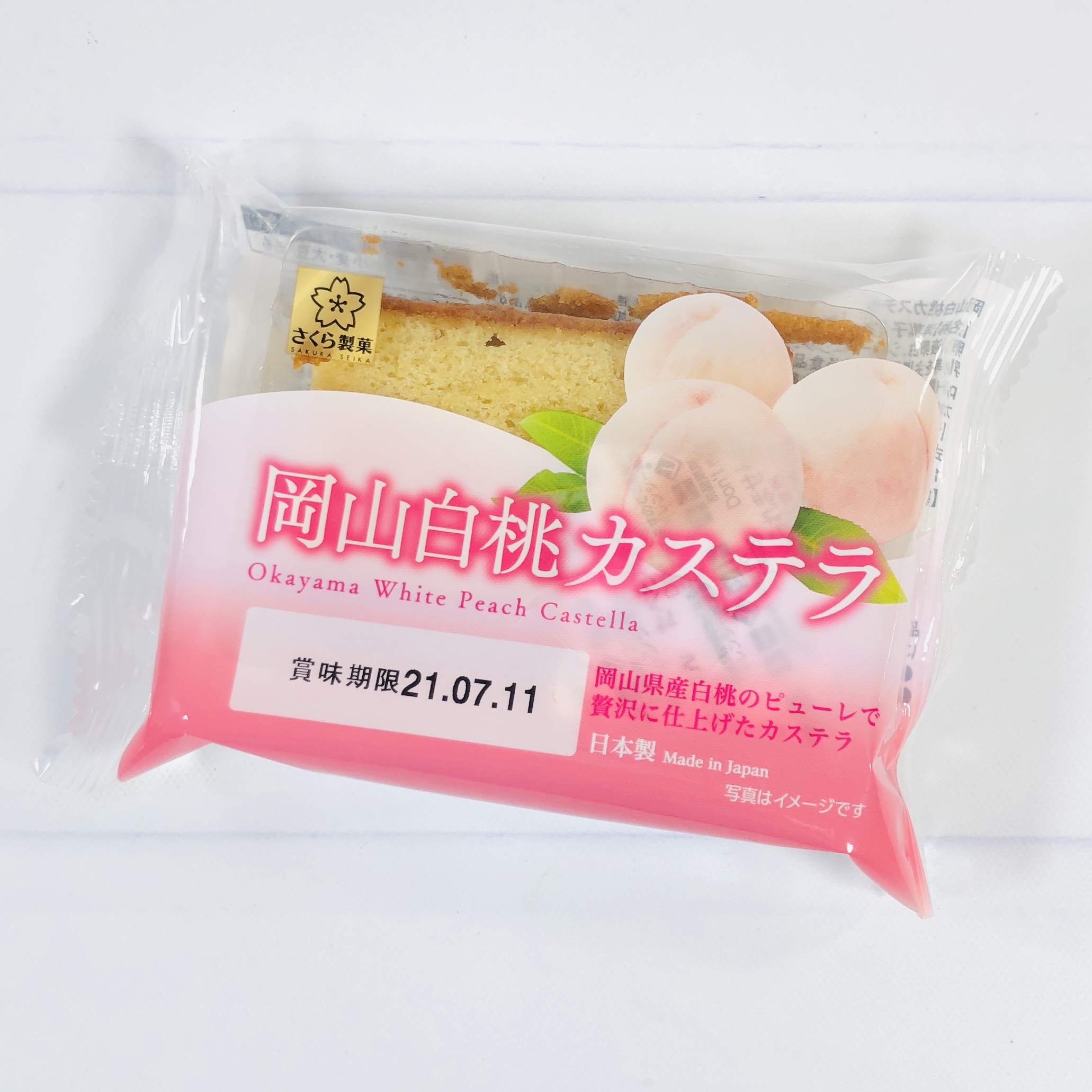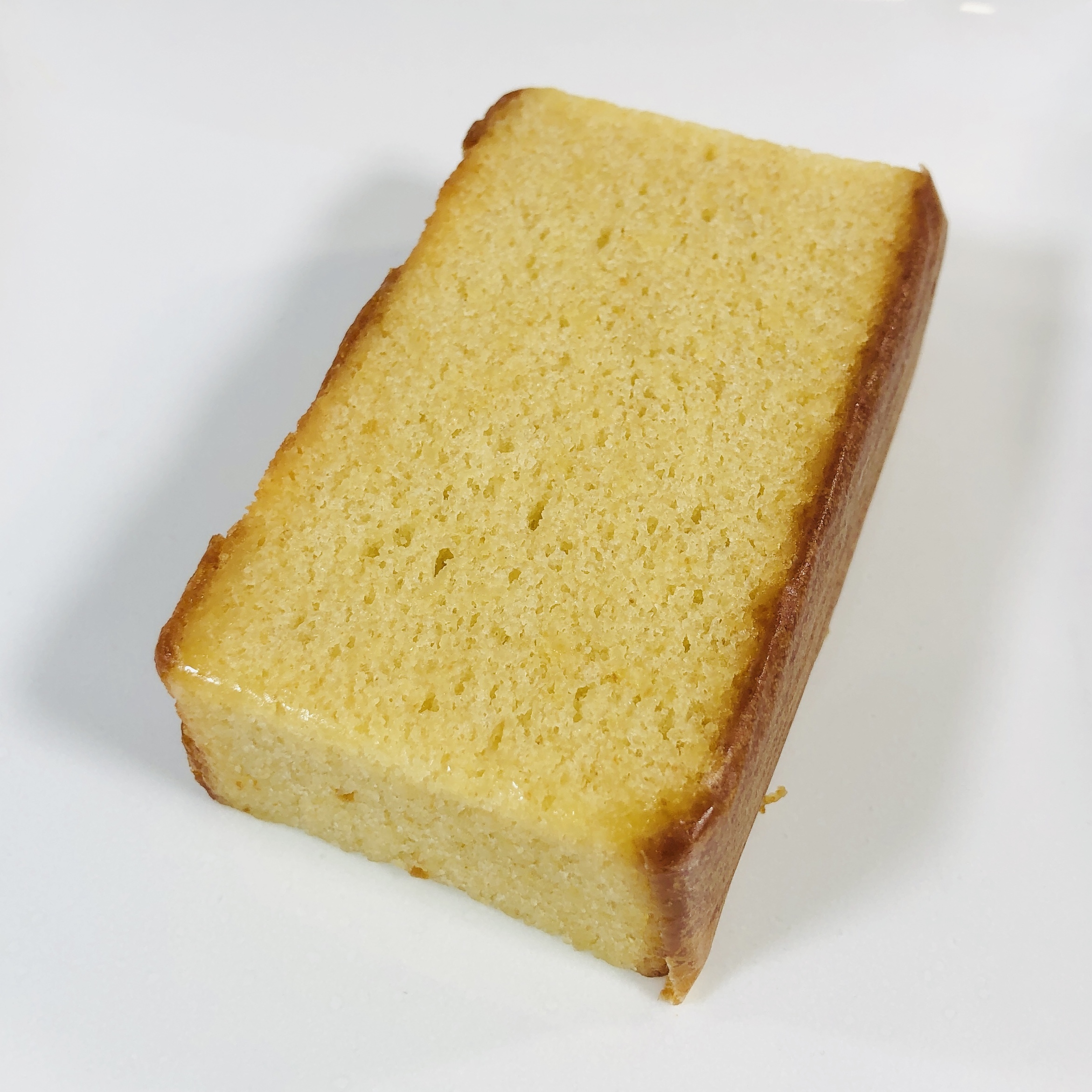 Okayama White Peach Castella If this cake was any moister, it would be pudding! It tastes like a buttery pound cake with a light peach flavor and is a wonderful treat.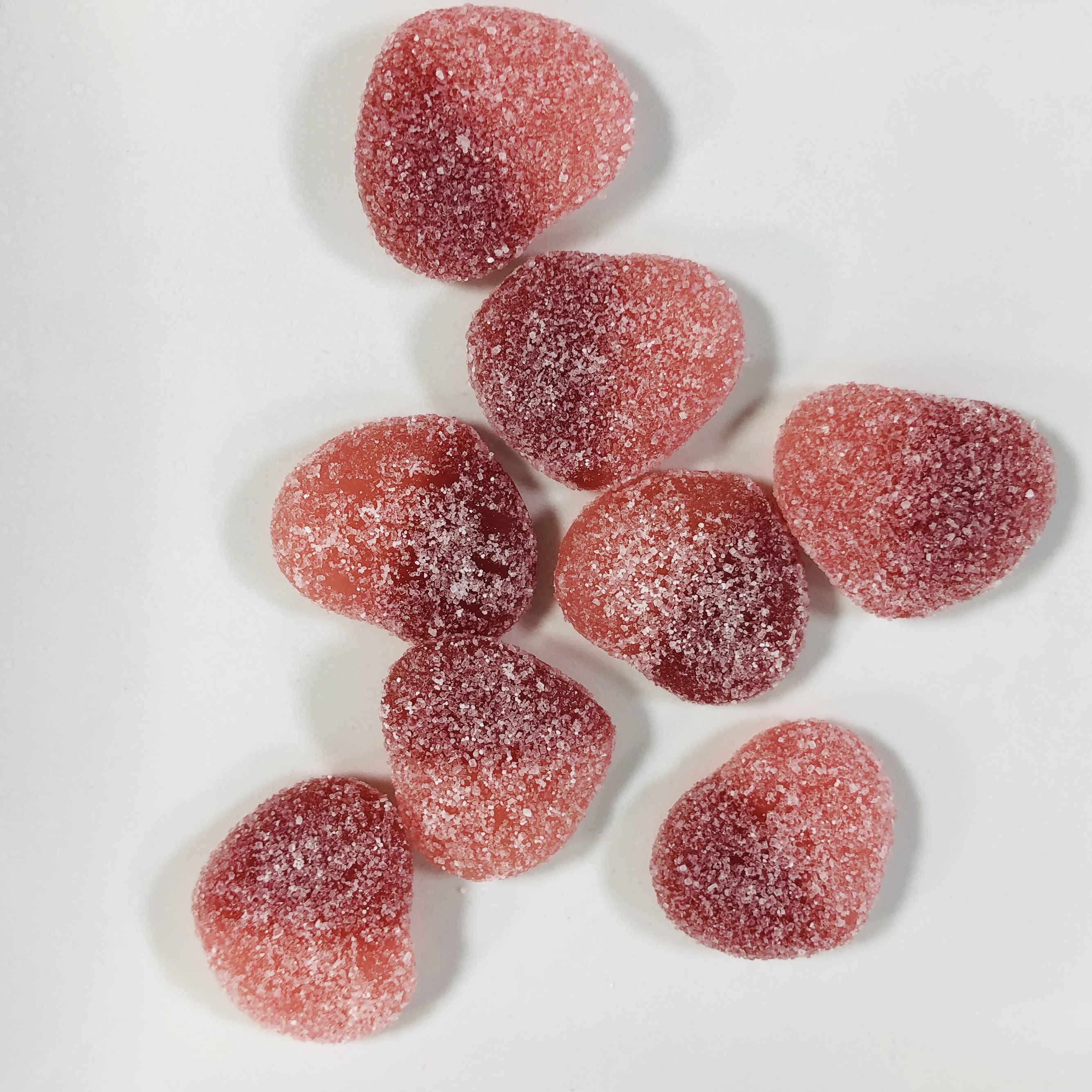 Puré Gummy: Rich Strawberry Ooh, these start out really sour and then turn sweet with the flavor of strawberries. There is a crunchy sugar coating on the outside. They are shaped like hearts and have a two-tone color thing going on.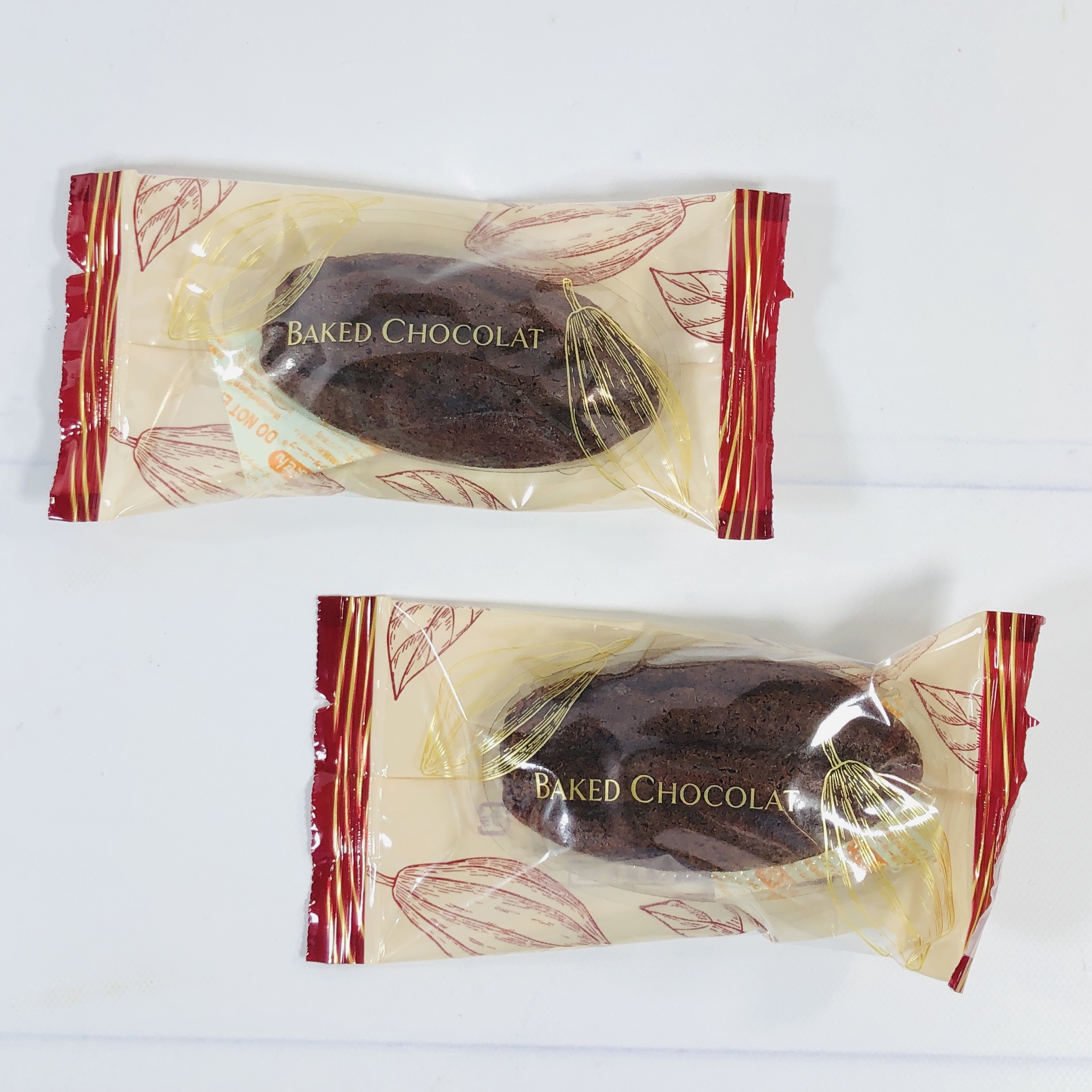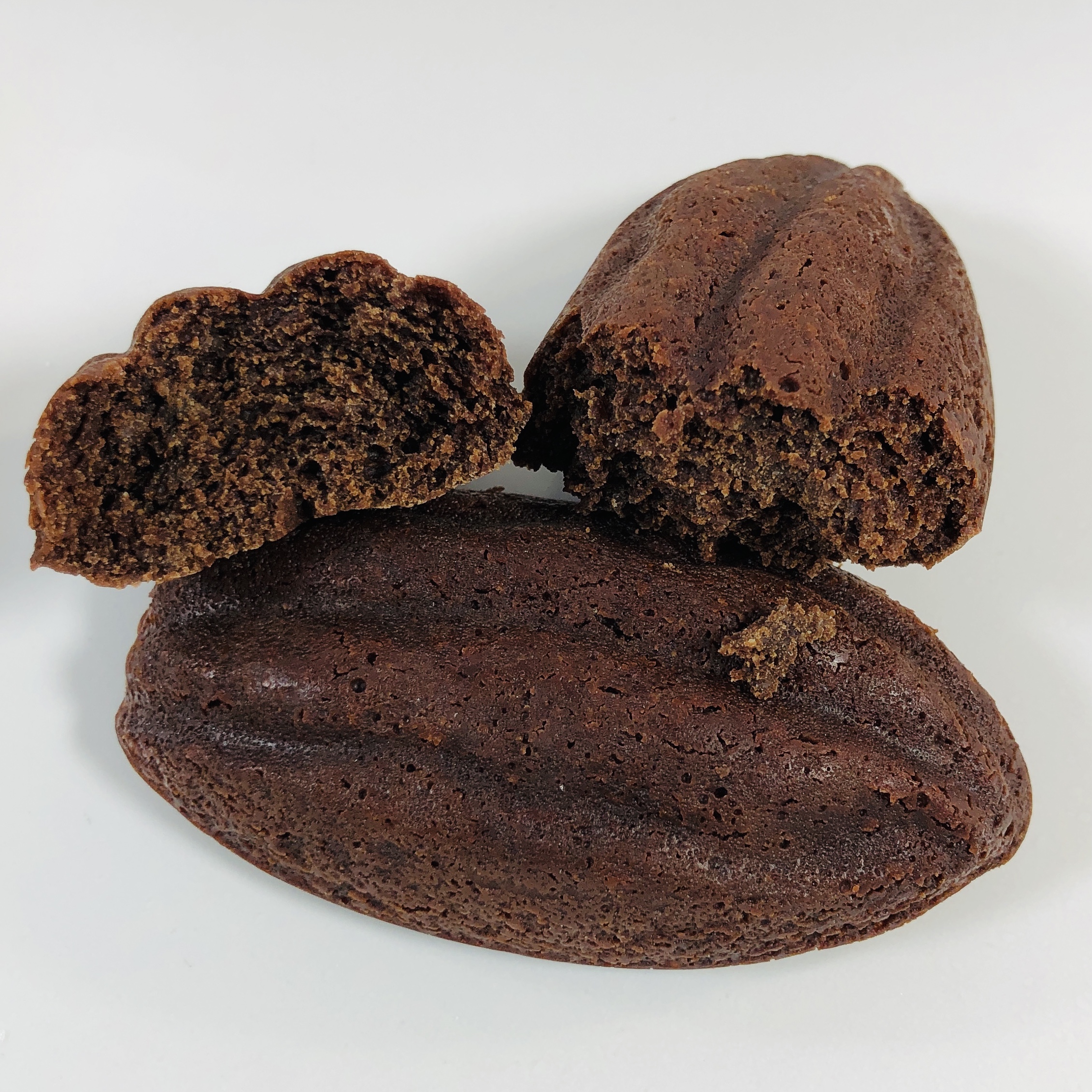 Rich Baked Chocolate Imagine a thick, rich chocolate brownie, maybe one of those that doesn't have much flour. This is it, along with a hint of some alcohol. It is super moist.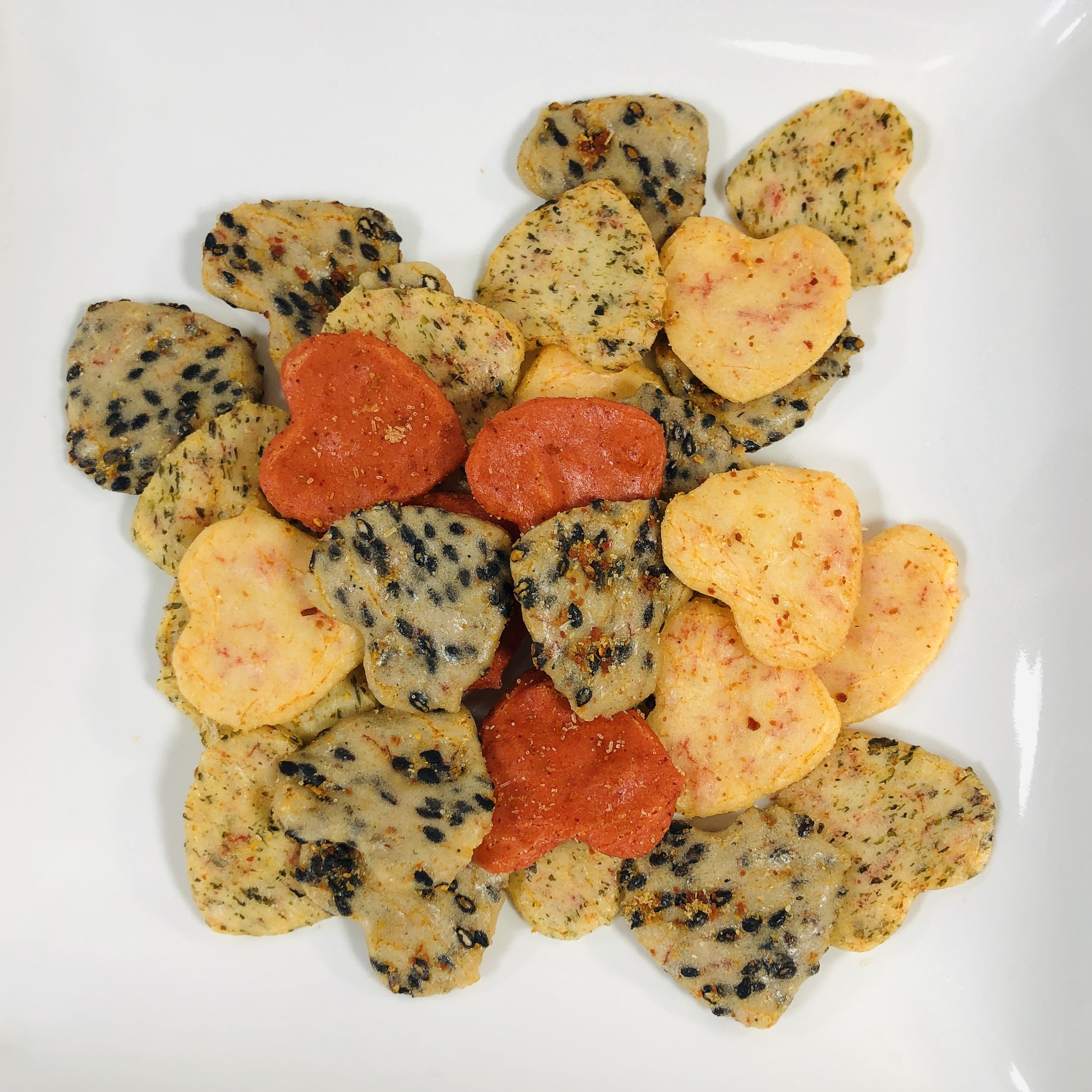 Spicy Mini Heart Senbei I love senbei, or crunchy rice crackers! These have flavors like sesame, mustard, and seaweed and they are all covered with a spicy coating.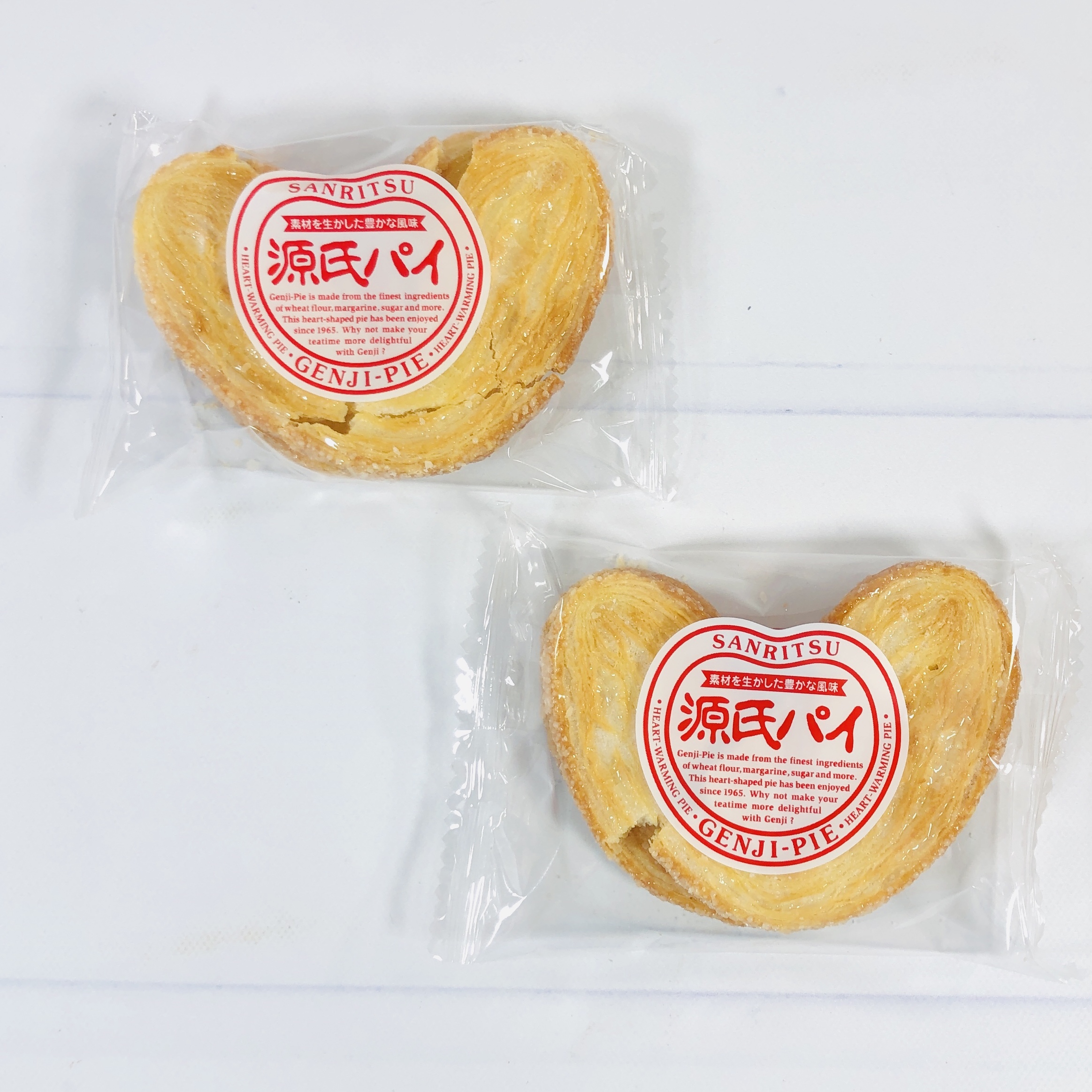 Genji Pie I think this goes by several different names, like Elephant Ears and Palmiers. It is puff pastry and sugar and is crunchy and flaky, a classic.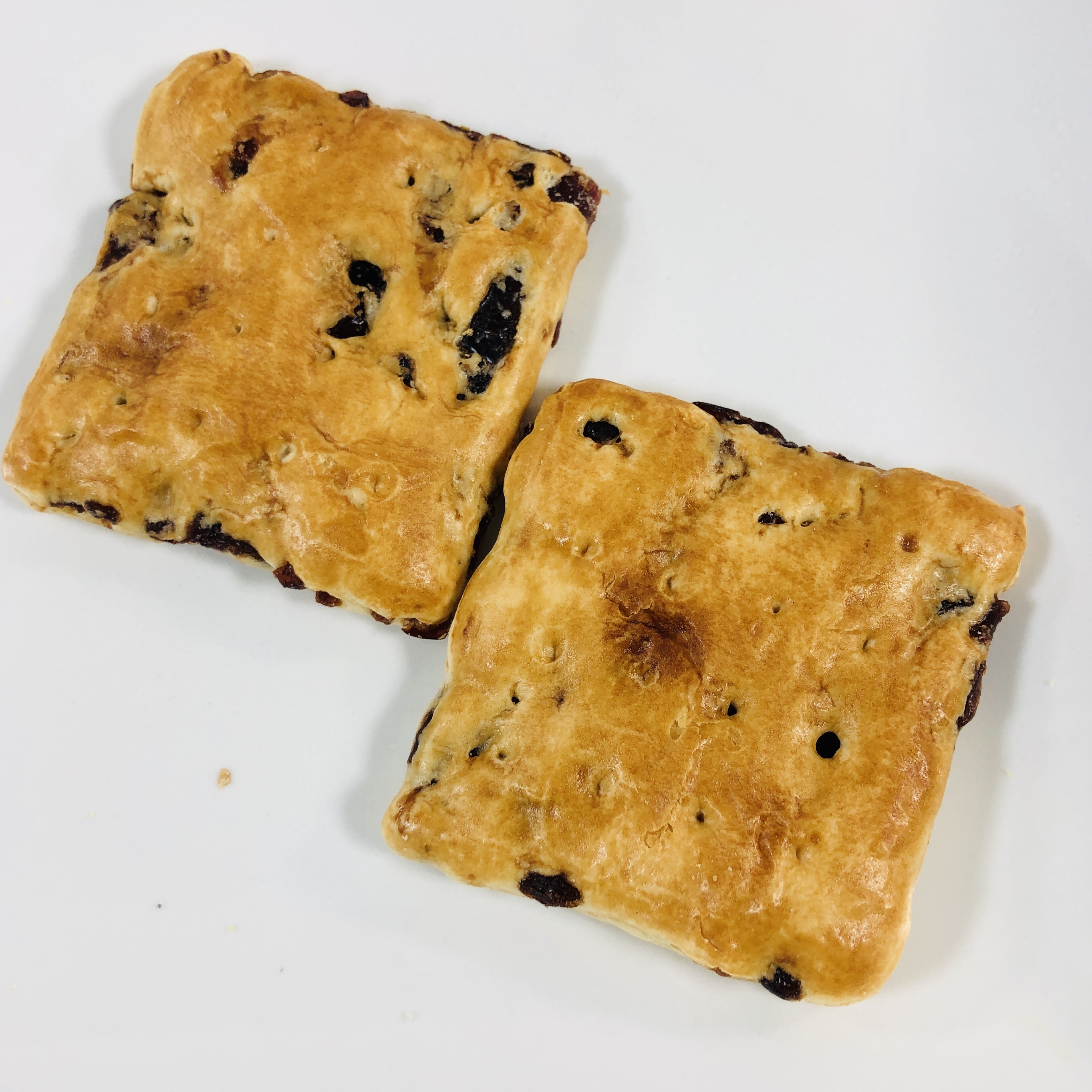 All Cranberry Cookie Each of these packs had two cookies inside. The cookies are kind of soft, but not completely, it's hard to explain, and there are chewy sweet bits of cranberry throughout.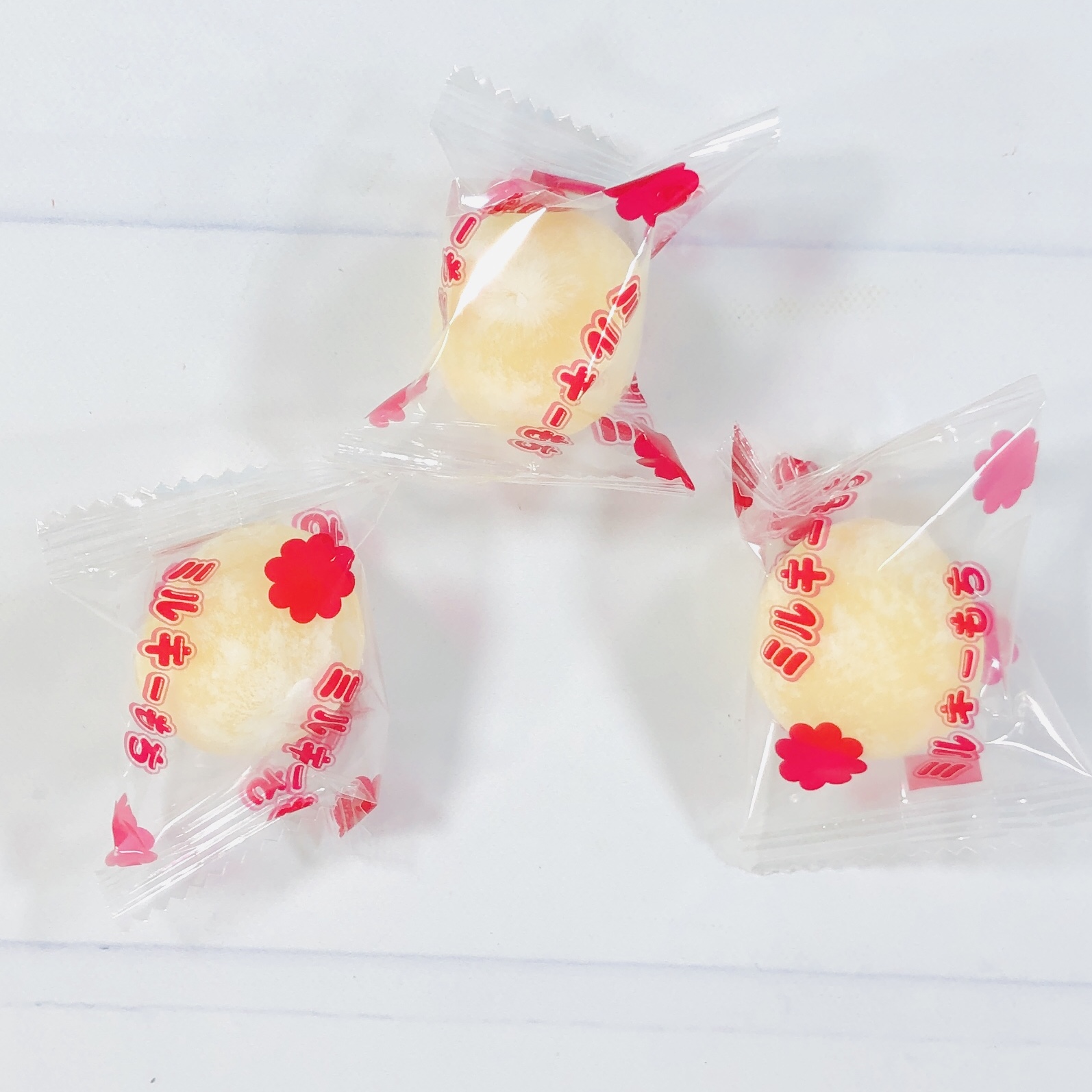 Fujiya Milky Mochi is sweet and creamy, with a chewy mochi on the outside, silky marshmallow and sweetened condensed milk on the inside.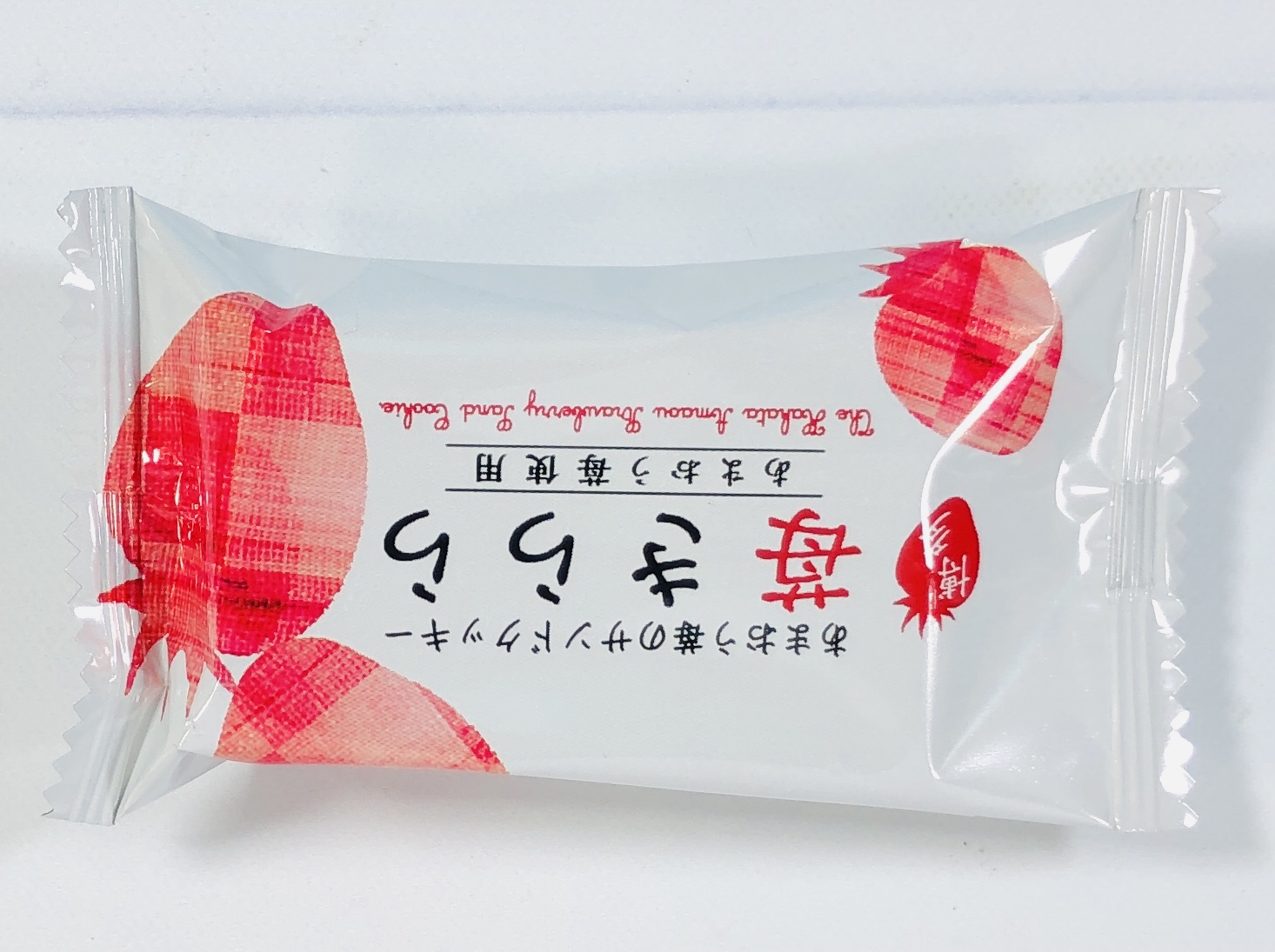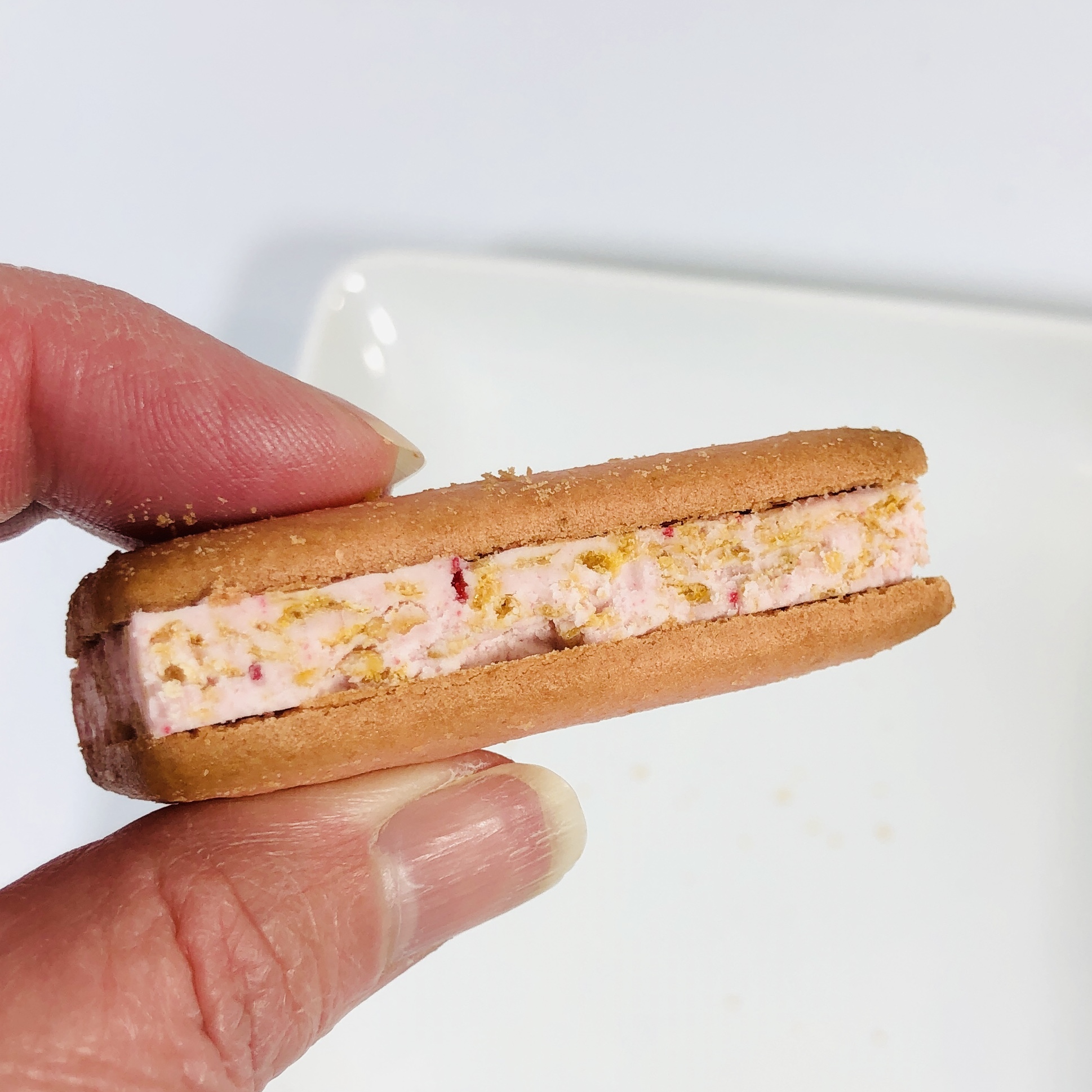 Amaou Strawberry Kirara Sandwich Cookie has a creamy yet solid strawberry-flavored filling between two crispy cookies. The filling also has bits of corn flake cereal and the whole thing together is sweet, crunchy, and rich.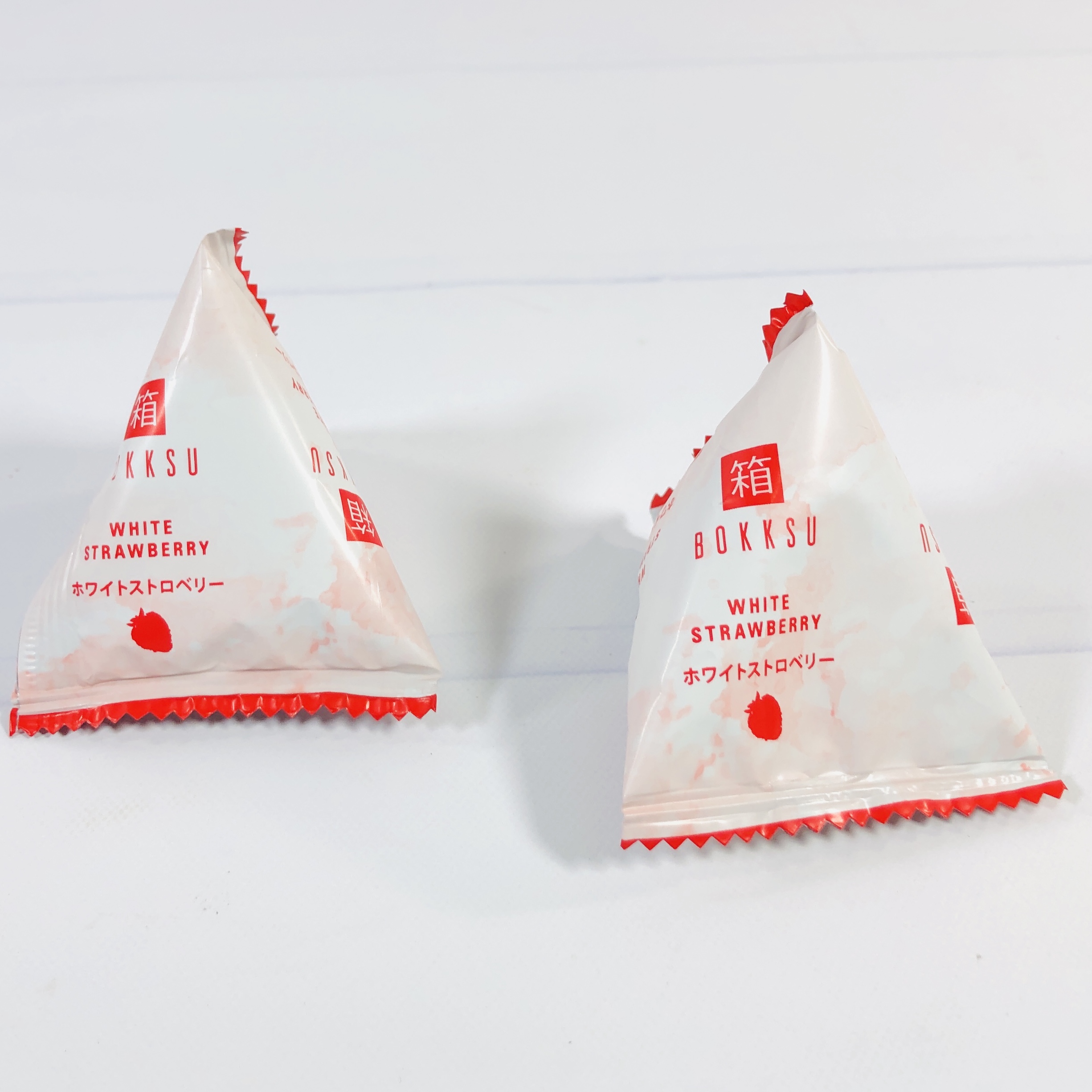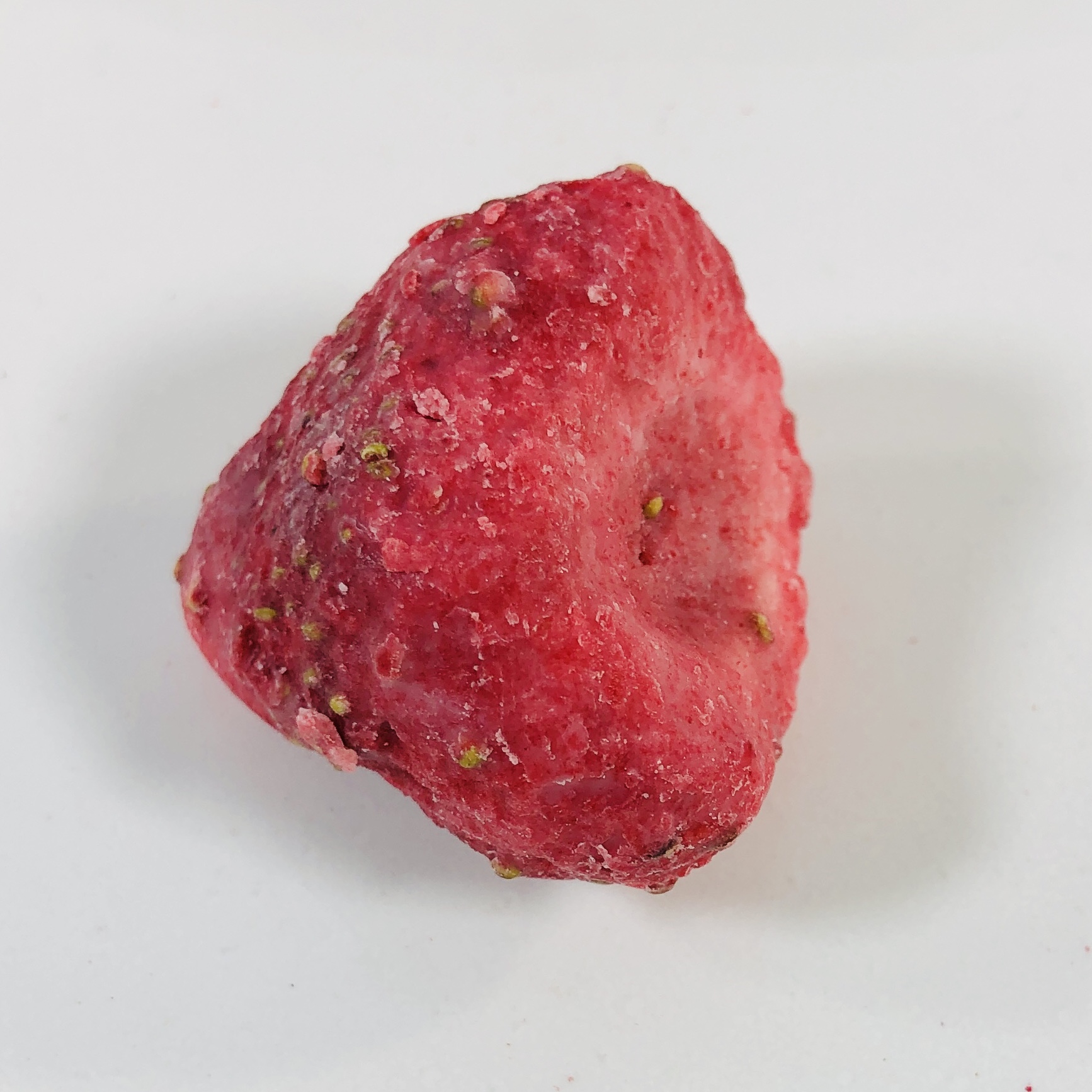 White Strawberry is one of my all-time favorite snacks from Bokksu, and luckily they send it once or twice a year! It's a freeze-dried strawberry that is infused with white chocolate. You take a bite and then let it melt in your mouth and it tastes sweet, fruity, and creamy. I love this treat!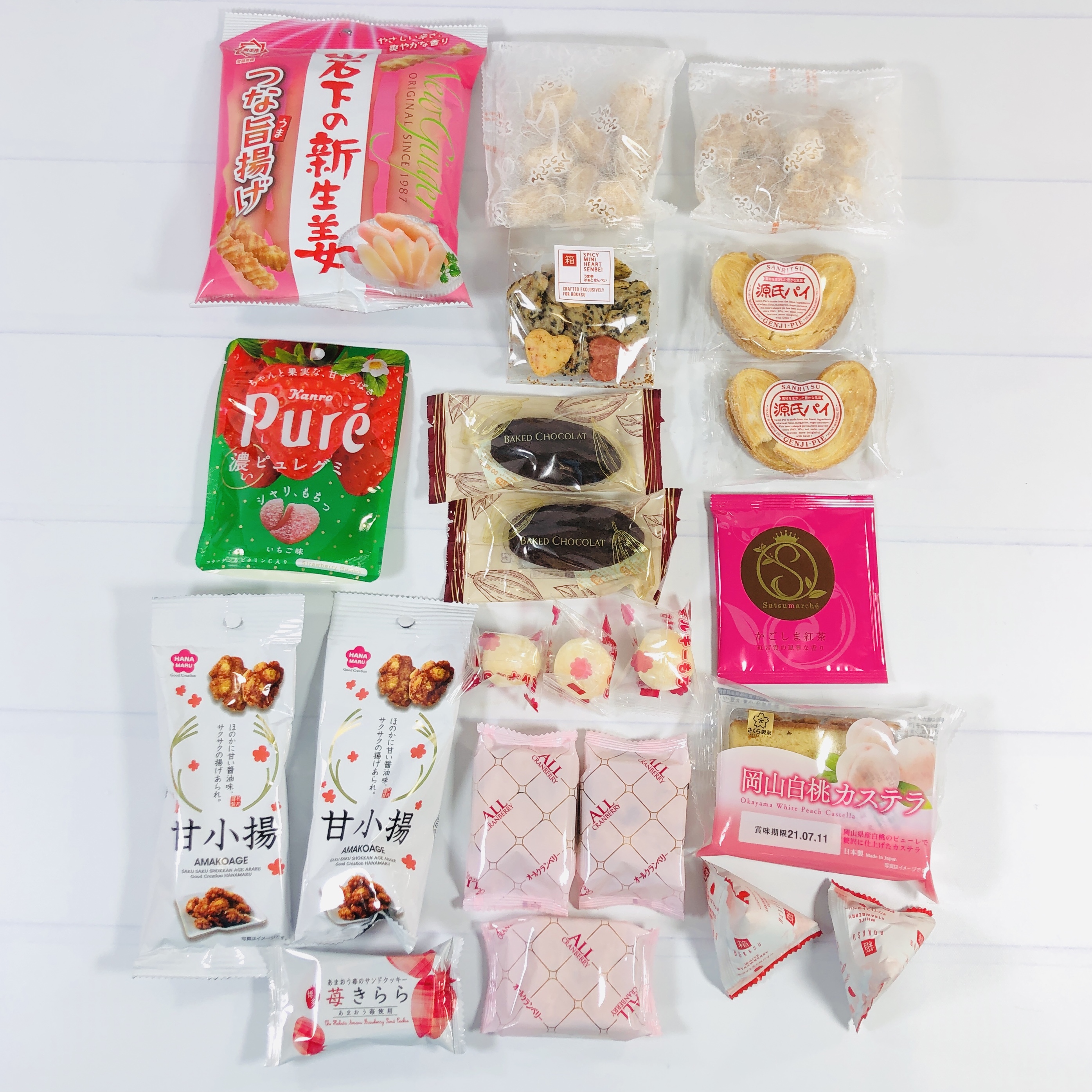 Bokksu is one of my favorite boxes, they send some tasty snacks and everything is always excellent quality. The booklet helps me and my daughter learn a bit about culture in Japan and the pictures and description of each snack is helpful so we know what to expect when trying something new. I enjoyed the theme and the color coordination that goes into this box is always delightful, look at those shades of pink in the above picture. You can usually find the snacks in the shop section of the Bokksu website so if you fall in love with something you can stock up!
What's your favorite snack from this month's box?