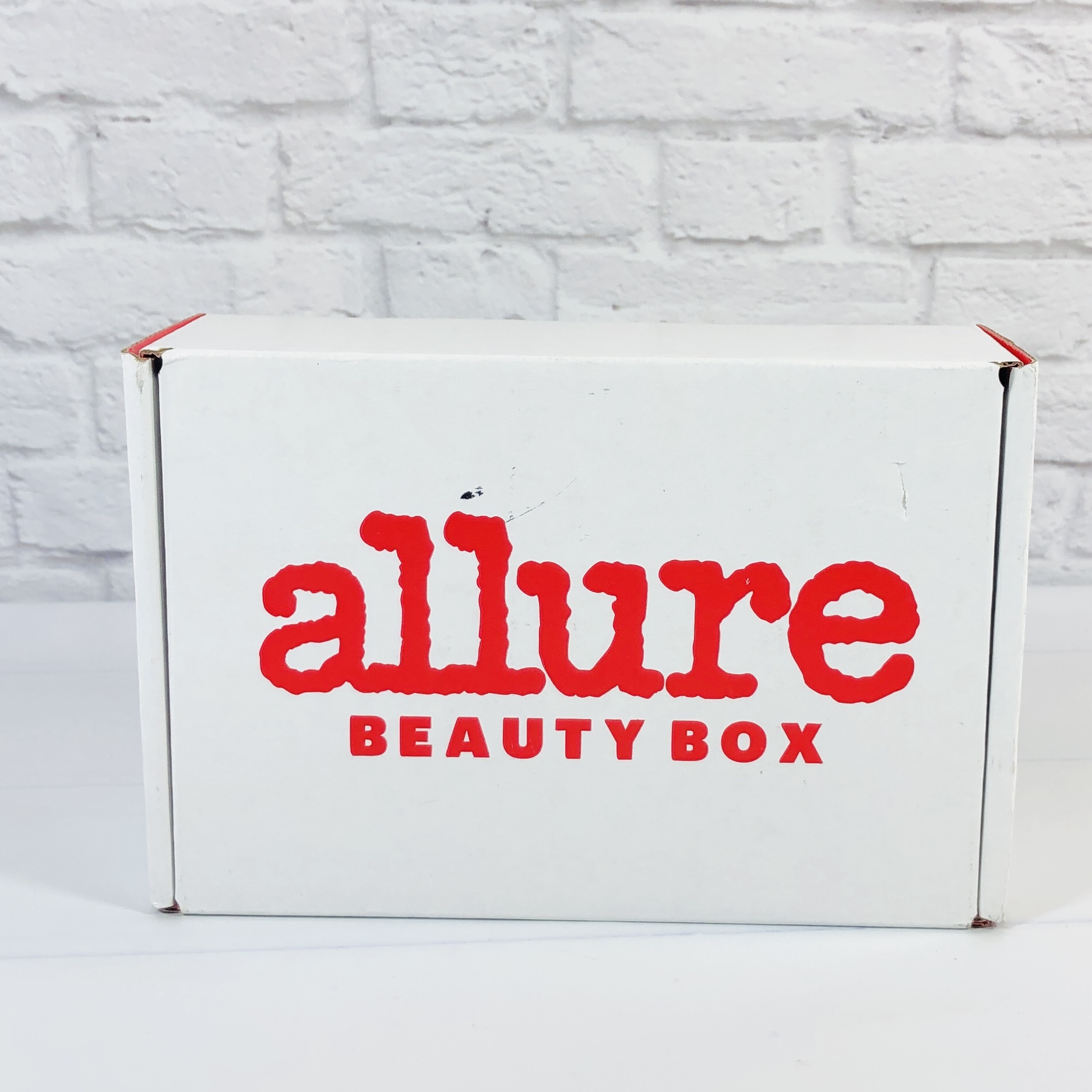 Allure Beauty Box is a monthly beauty subscription service that sends 6 or more products (at least 3 of those will be full sized) with a value of at least $100+ and is curated by the editors of Allure Magazine, who choose and test the products themselves. Allure beauty Box is $23 a month or sign up for a year and the price is closer to $21 a month. There are sometimes sponsored products in the box, plus you'll be eligible for special discounts on Allure editors' favorite luxury products and limited-edition boxes
DEAL: Sign up for the Allure Beauty Box and receive a free bonus gift!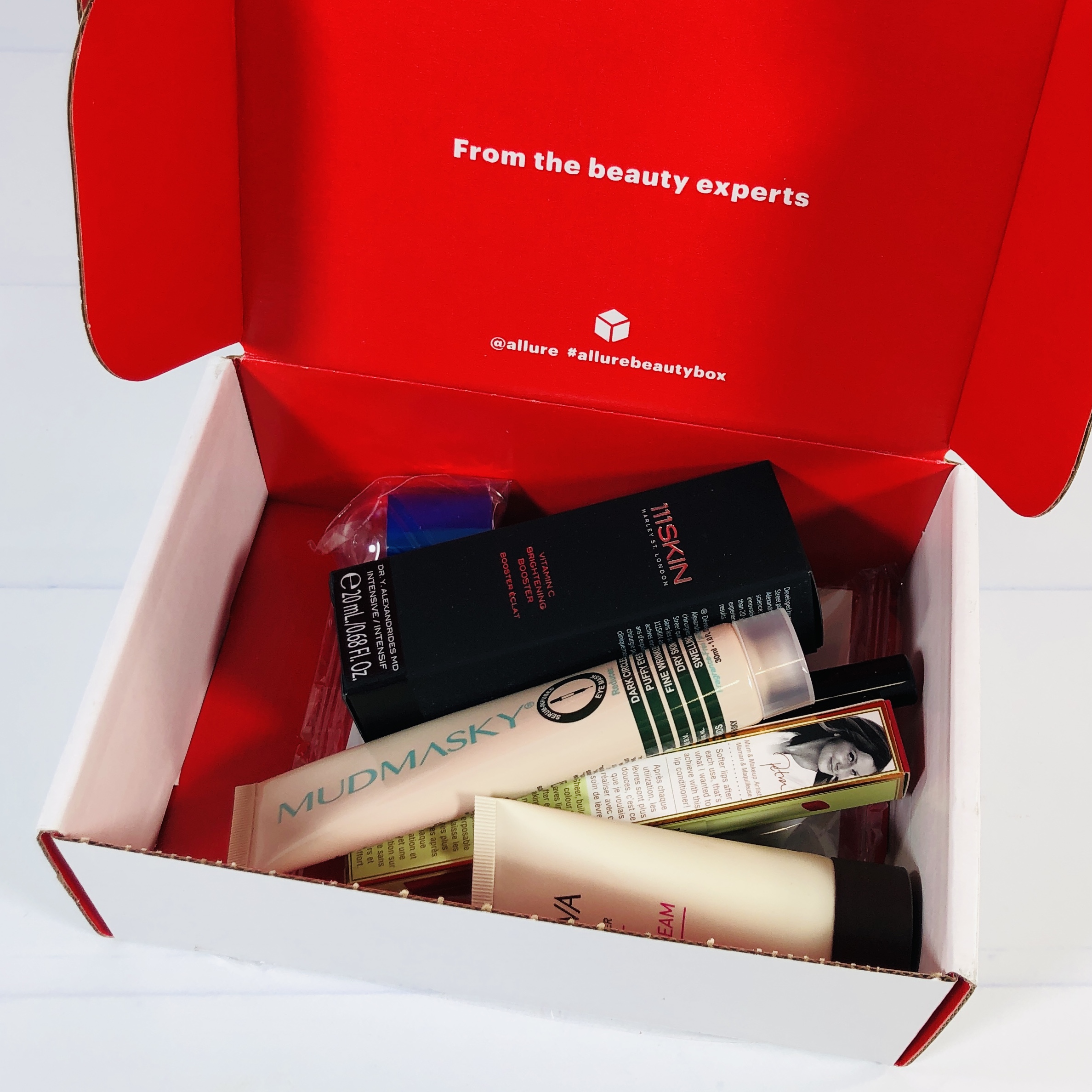 First look!
There was a card telling me that the editors wanted to let me know how to get the most use out of the items in the box.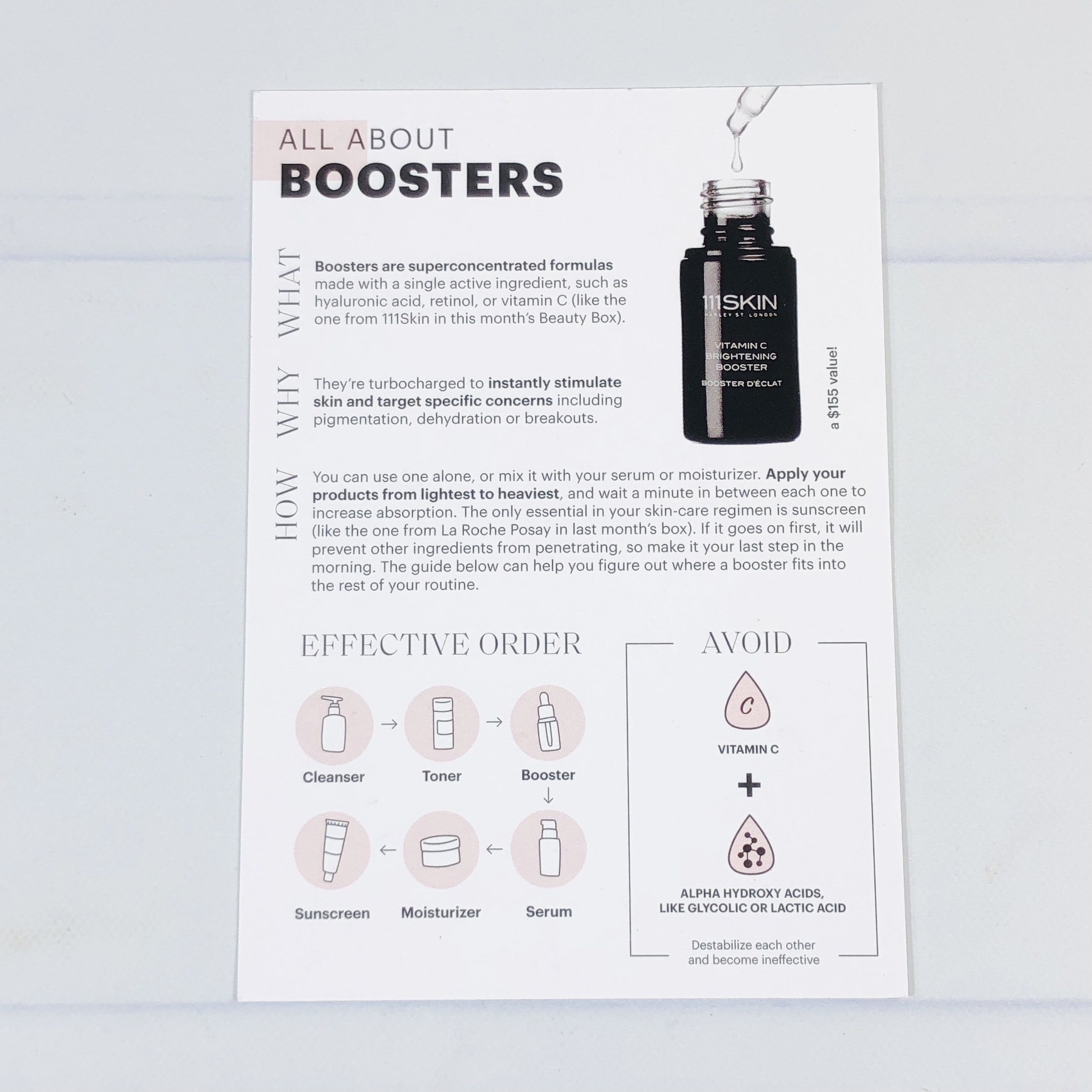 The back of the card discussed the merits of one product, a booster. It listed the order in which to apply products, which I found helpful.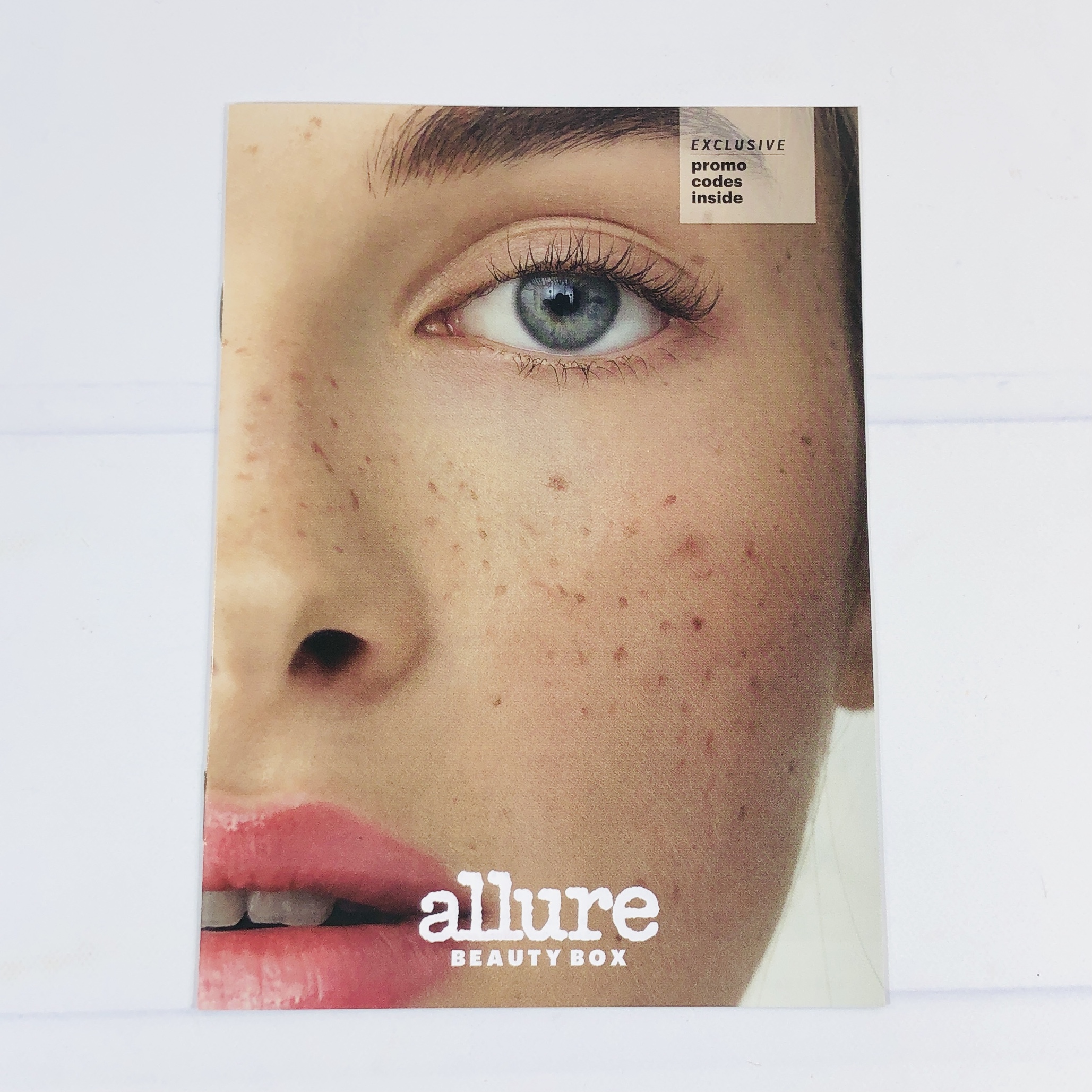 Allure is a magazine so they produce a mini-magazine with all the featured items in the box.
The magazine lists each product, the MSRP of the full-sized product, and where you can find more. Plus, you can find some discount codes for a future purchase. This month the products are meant to inject some brightness into our lives after winter.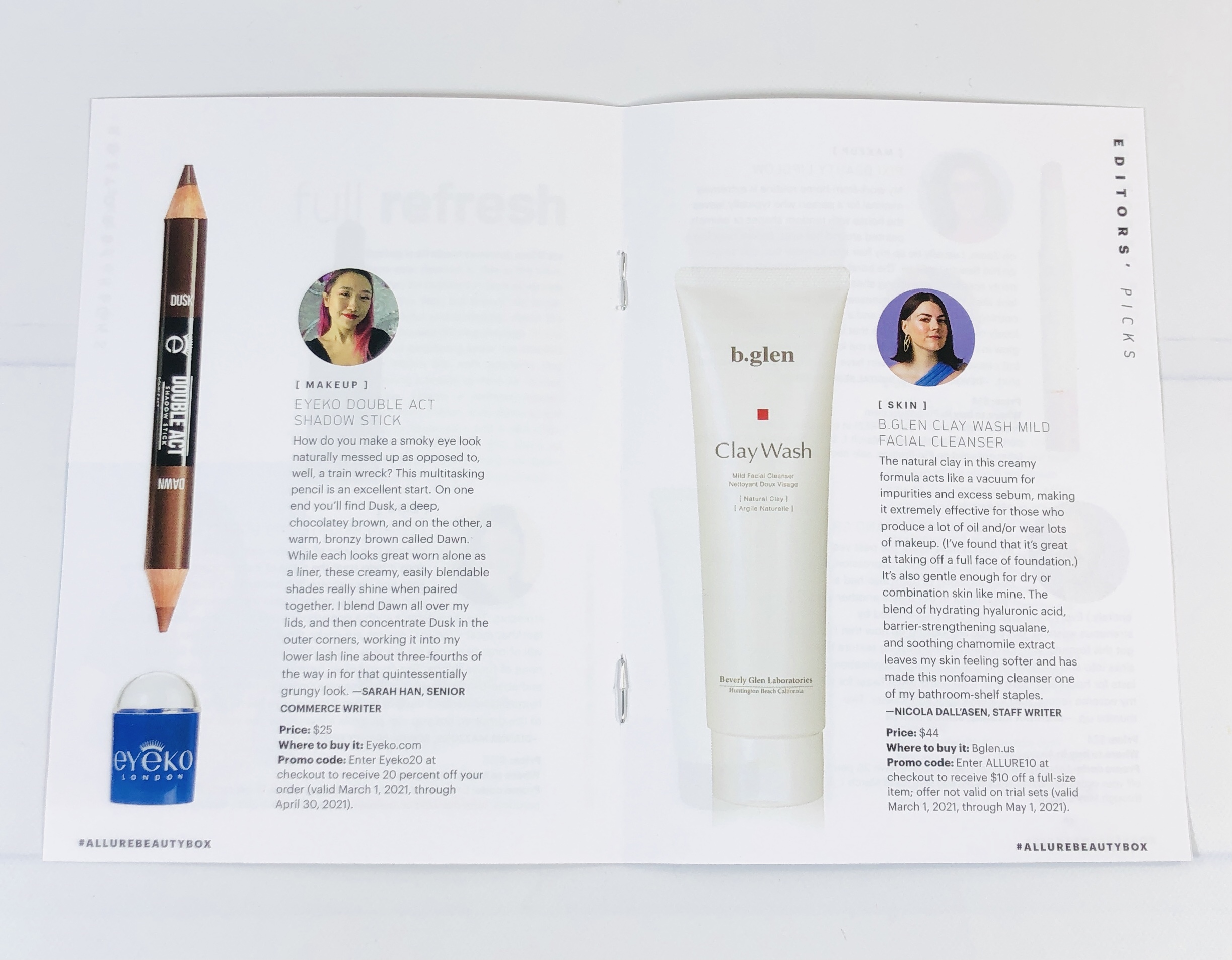 If you are a new member then your products may be slightly different, but continuous subscribers should not receive the same product twice.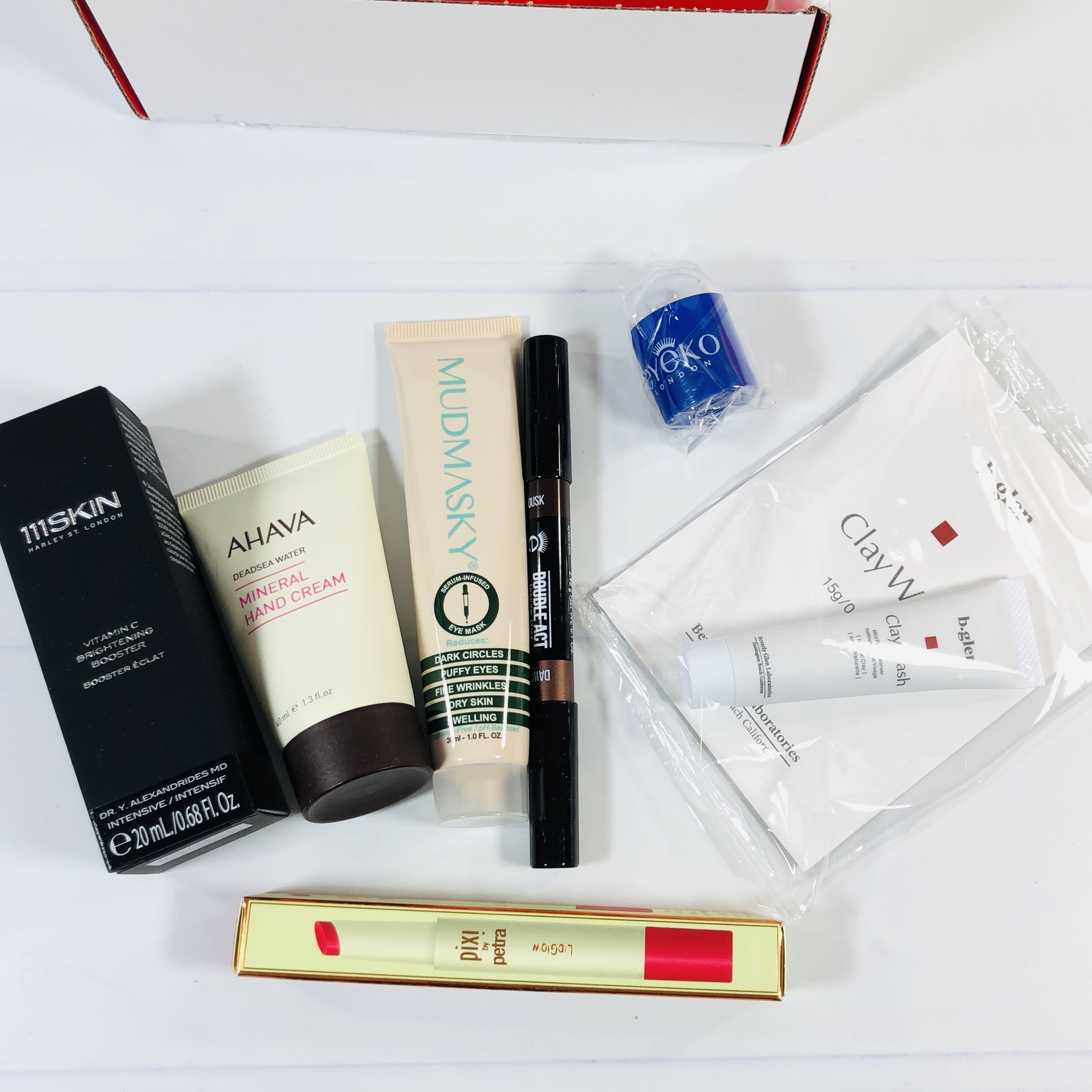 Some of the products came in boxes or had additional packaging.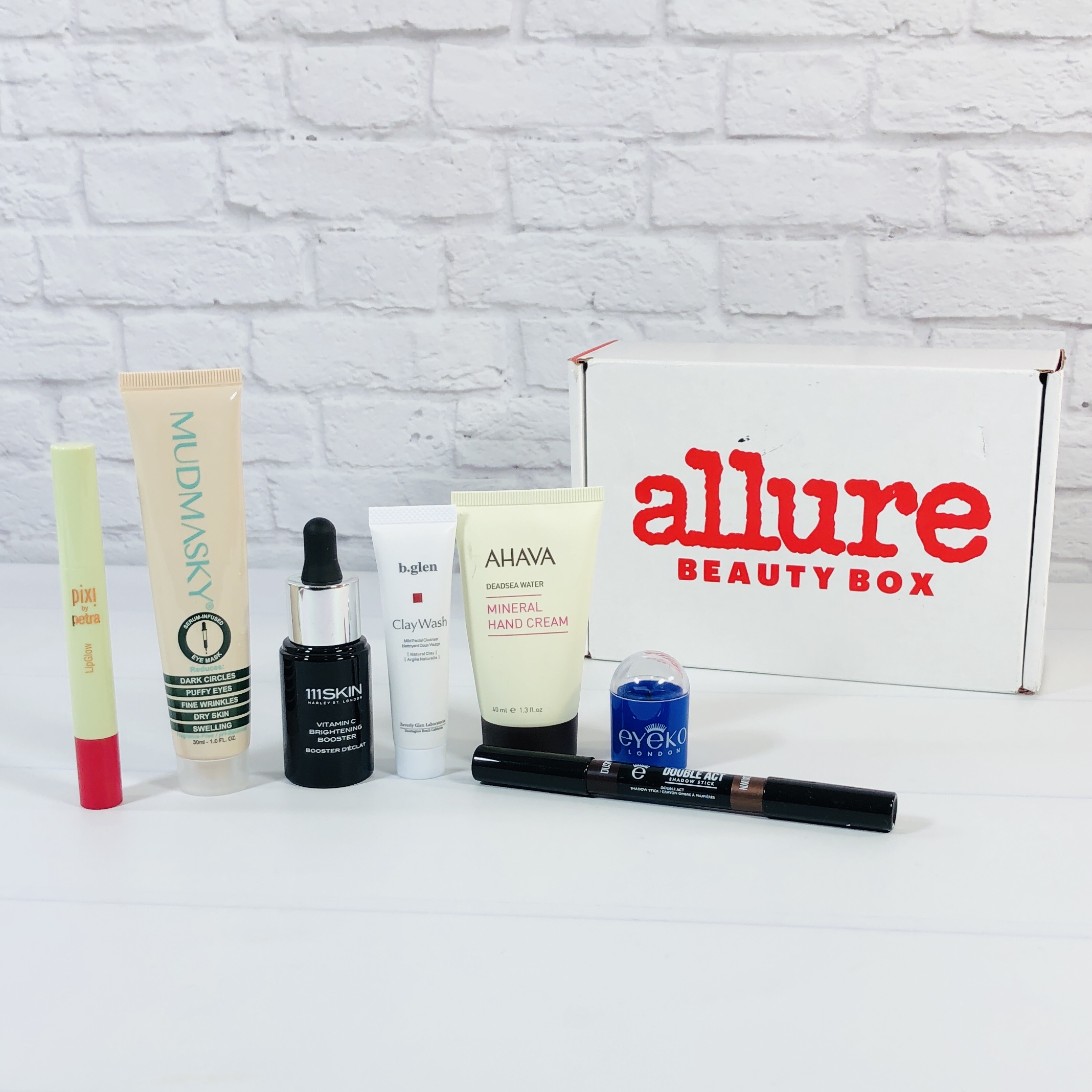 Everything in my box!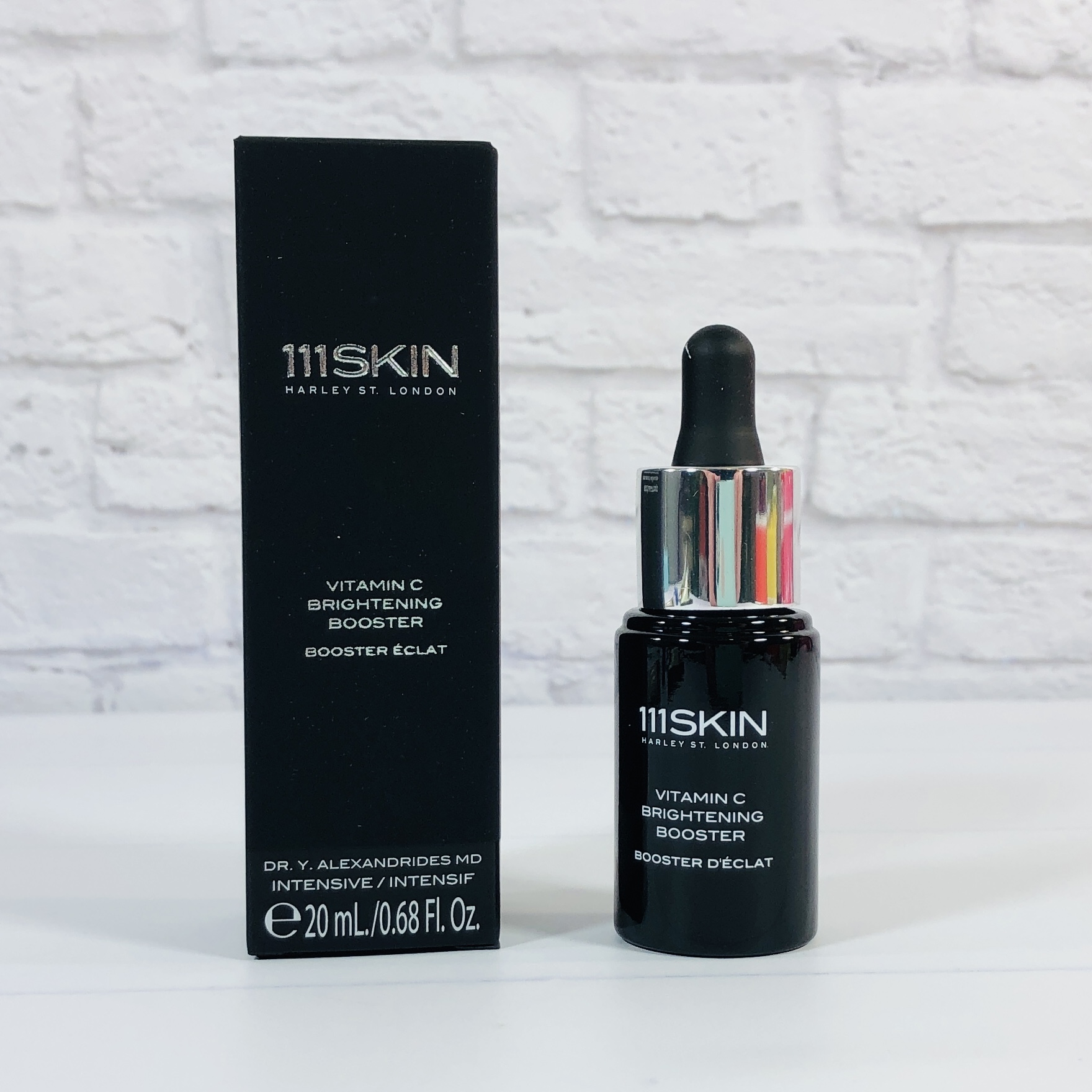 111Skin Brightening Booster ($155) The first product is very costly so I guess if you fall in love you either have to shell out some cash or just wait for it to come in another subscription box.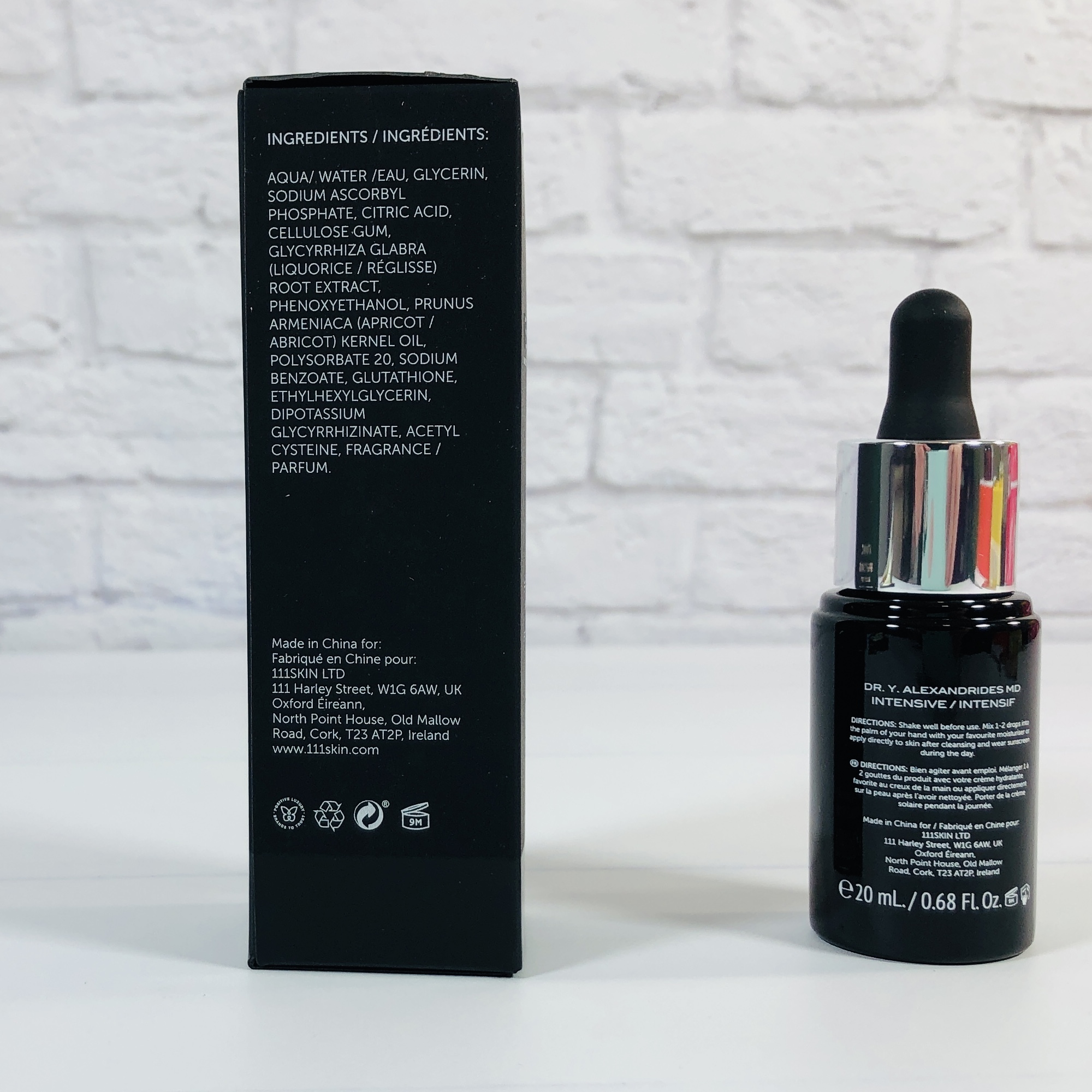 The purpose of this booster is to help revive lackluster skin while fading discolored spots. It has glycerin, apricot seed oil, licorice root, and glutathione, an antioxidant.
The product is a silky gel that spread easily over the skin. It didn't irritate my skin and it didn't feel greasy. The Allure booklet said it had no discernable smell but I could definitely smell a floral perfume fragrance. According to the info on the card shown earlier, this product would be used after toner and before applying serum.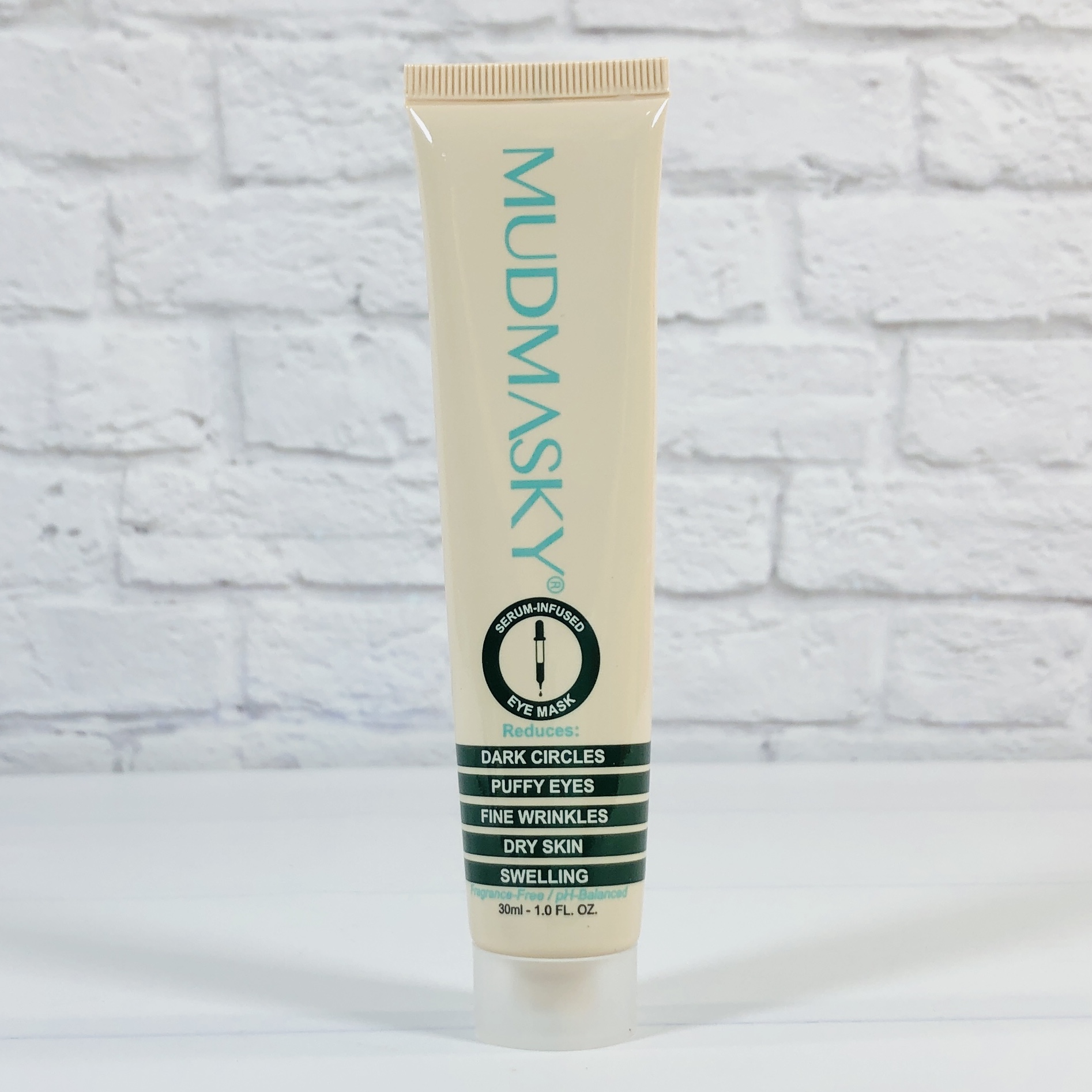 Mudmasky Serum Infused Eye Mask ($57) is supposed to improve the undereye area by providing antioxidants that may boost elasticity to help the area look less dark.
The brand recommends a patch test before using since the undereye area can be quite sensitive. If you are good to go they suggest using it 1-2 times a week by applying a thin layer, letting it sit for 8 minutes, and then rinsing off with cold water. Glycerin, kiwi seed oil, hyaluronic acid, and other fruit and vegetable extracts are in here and it is supposed to be considered a "superfood" for that often neglected area. It looks a bit like matcha tea and it isn't oily at all. It doesn't have much of a smell either, which is a plus for this delicate area.
B.Glen Clay Wash Mild Facial Cleanser ($4.40) I like having travel-friendly cleansers on hand, I have gone out of town a couple of times recently and this is much easier to tote than a huge pump bottle full of soap.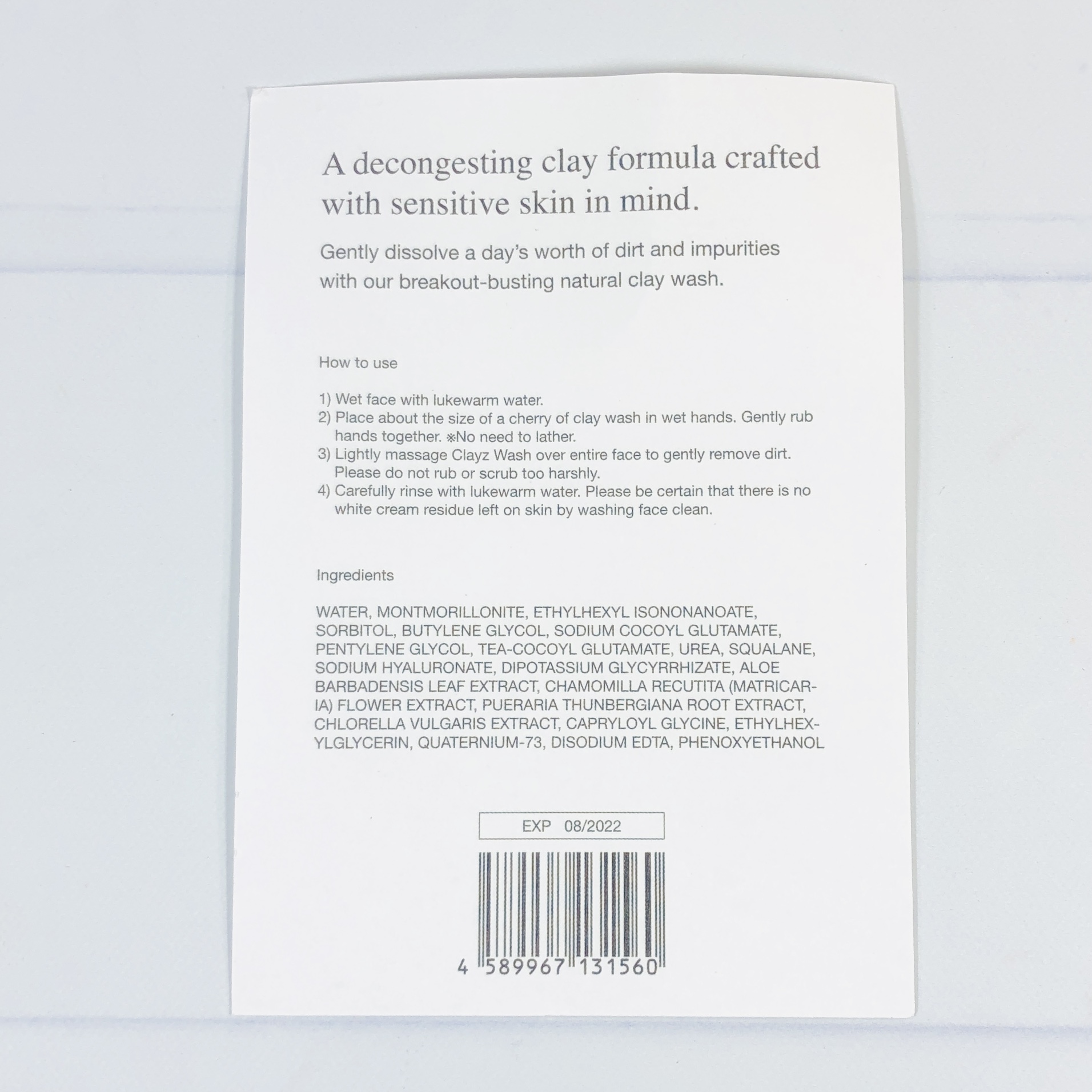 The ingredients were listed on the accompanying card and includes clay to remove impurities and licorice + chamomile extracts along with aloe. I used a "cherry" sized amount and smoothed it over my face. It was creamy and didn't foam up, well, maybe just a tad after I added water. It left my skin clean but also with a moist, silky feel. I went over it with a toner-soaked pad and didn't see any traces of dirt or makeup. There wasn't much scent, it wasn't perfumed at all, and it wasn't gritty, which I would usually expect with a clay cleanser.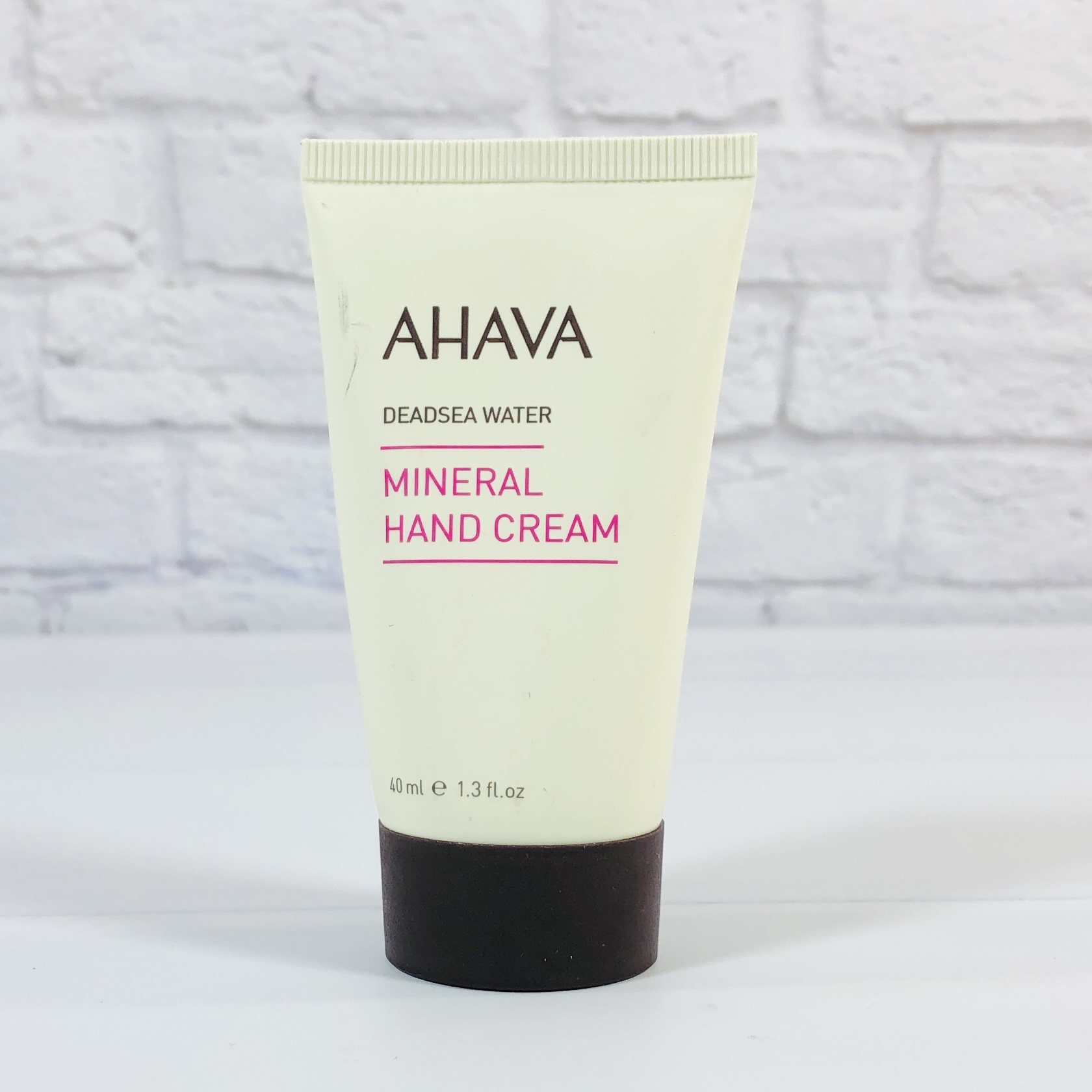 AHAVA Mineral Hand Cream ($8.33) is a travel-friendly hand lotion made with Dead Sea water. It leaves a coating on the hands which sometimes feels silky, sometimes feels sweaty, I think it's the dimethicone. If you've ever tried Avon's Silicone Glove hand cream then you know what I mean. It is highly fragranced, so much so that I have to avoid it before bedtime. Does anyone else feel like strongly fragranced products are not ok at bedtime?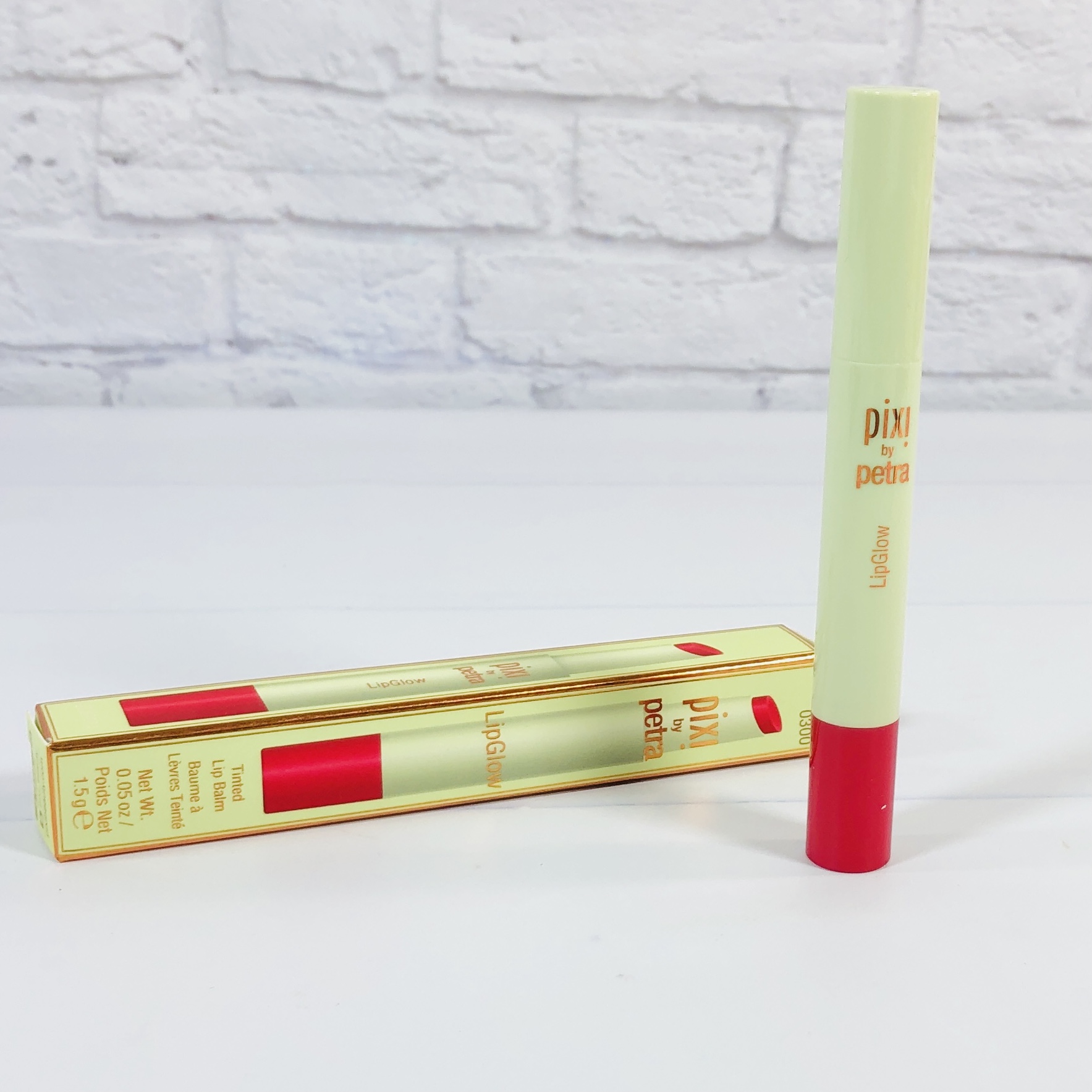 Pixi LipGlow in Ruby ($14) Pixi is a brand I am always happy to get in subscription boxes! Here we have a tinted lip balm that can be used without a mirror so if you are out and about you can just apply and not worry about having clown lips.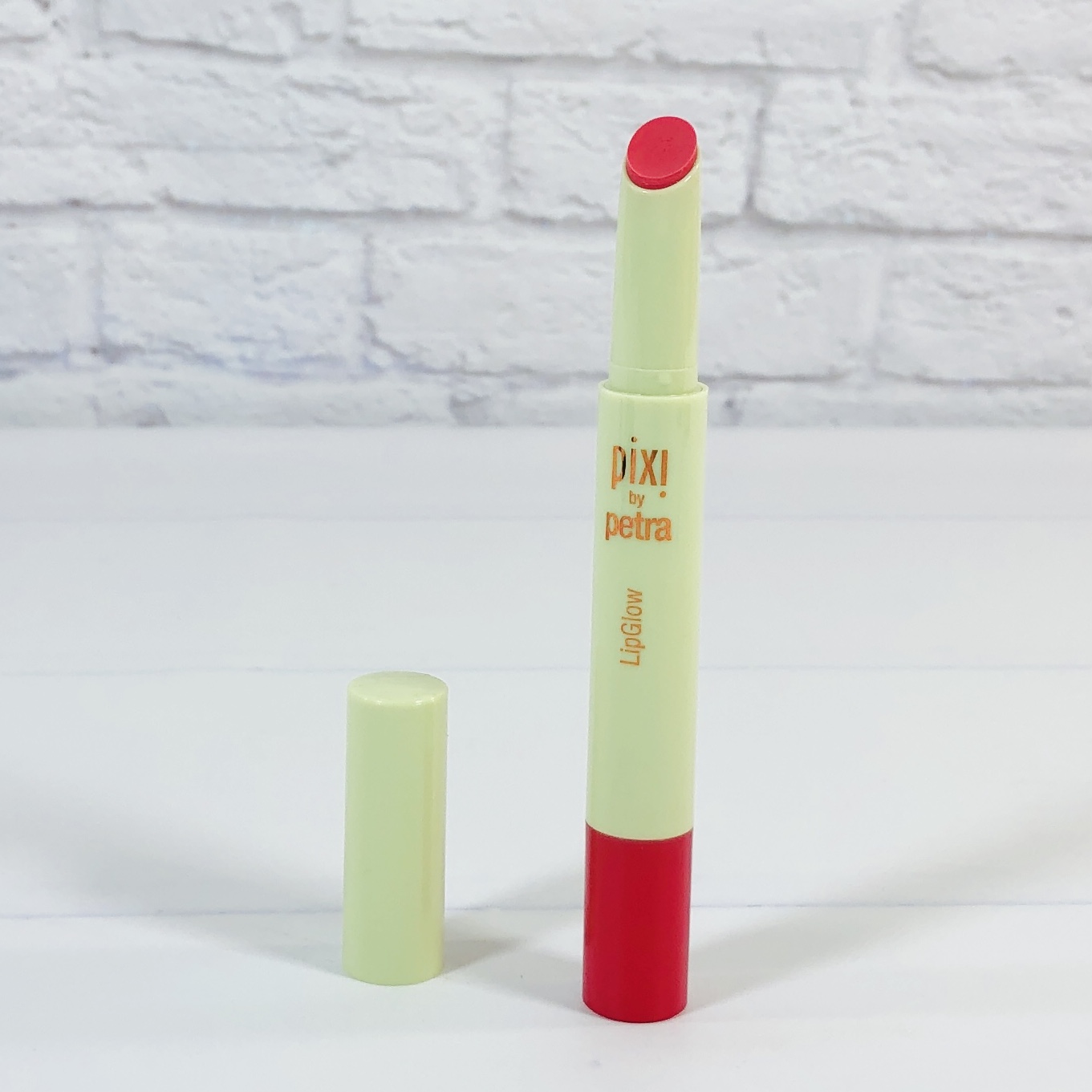 It looks so bright and deep but it leaves just a hint of color, like my lips but healthier looking. It left my lips soft but didn't feel greasy, it felt like a typical balm. Swatched below.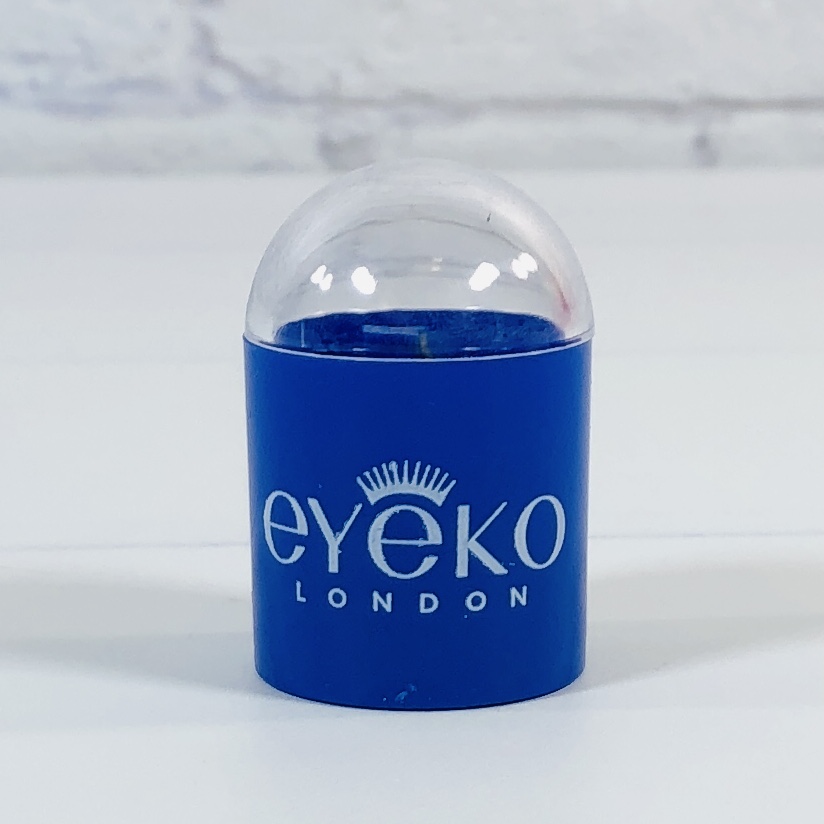 Eyeko Sharpener I think that if you were to order the next item online it will come with this sharpener.
Eyeko Double Act Shadow Stick in Dusk/Dawn ($25) has two complimentary shades and can be worn a couple of different ways.
Dawn is described as warm bronze brown.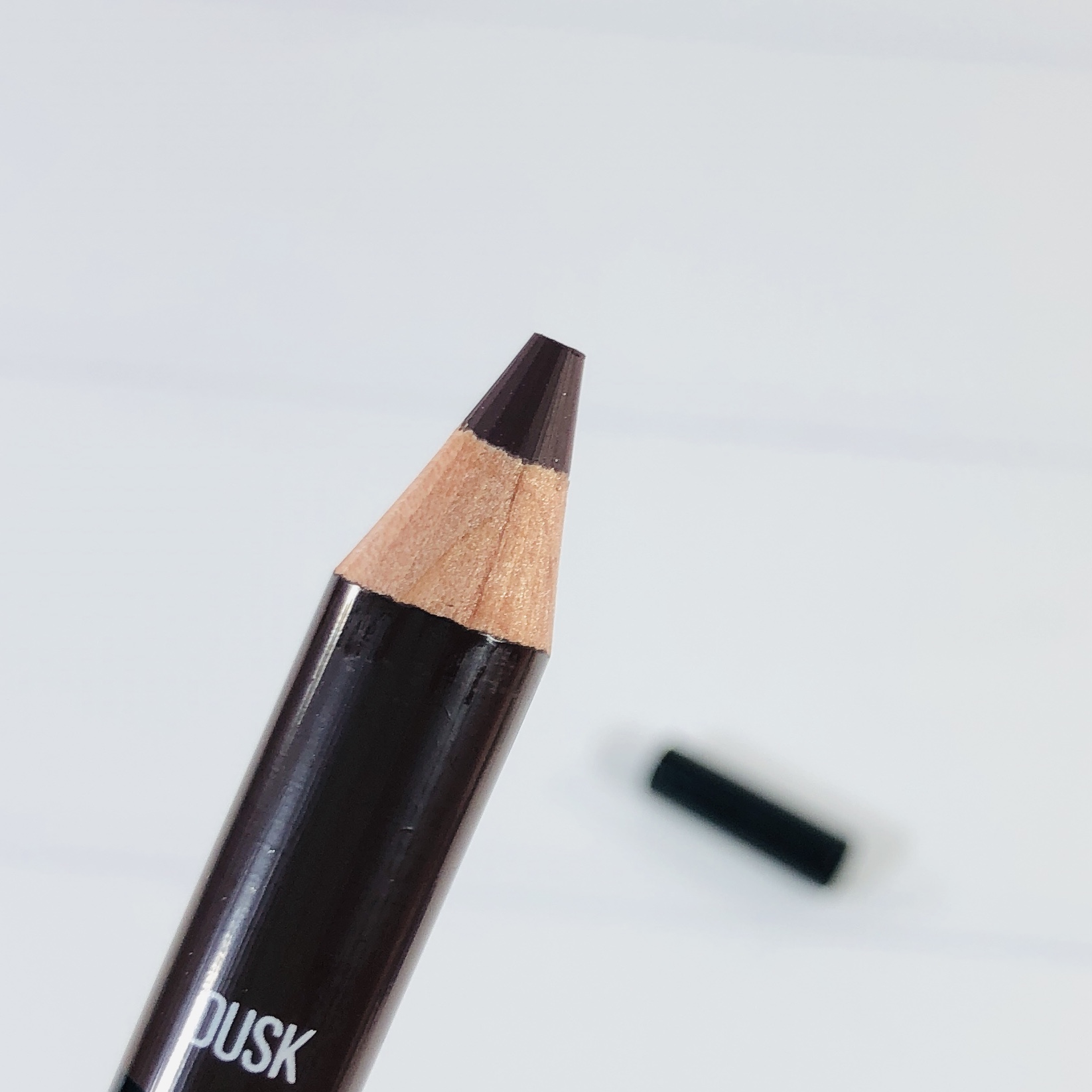 Dusk is described as velvety chocolate brown. I thought the pencil was a little too small to easily apply to my lids, and a little too thick as a liner. In the end I preferred to use it as a liner and while it was thicker than the type I usually use, I ended up liking the effect. When I used it as a shadow it was easy to blend but also kind of splotchy.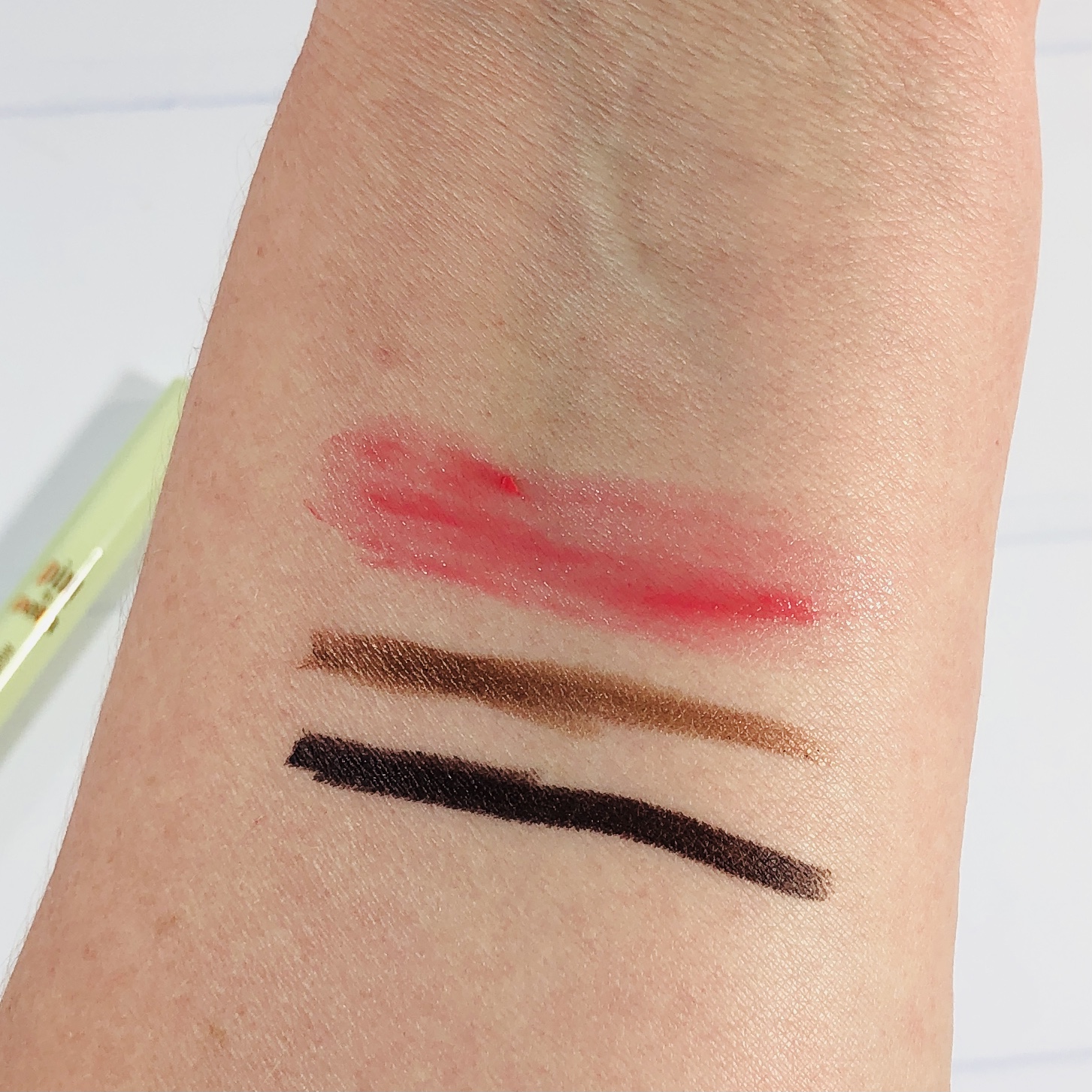 Here are the swatches, with the lip product on top followed by Dawn and Dusk.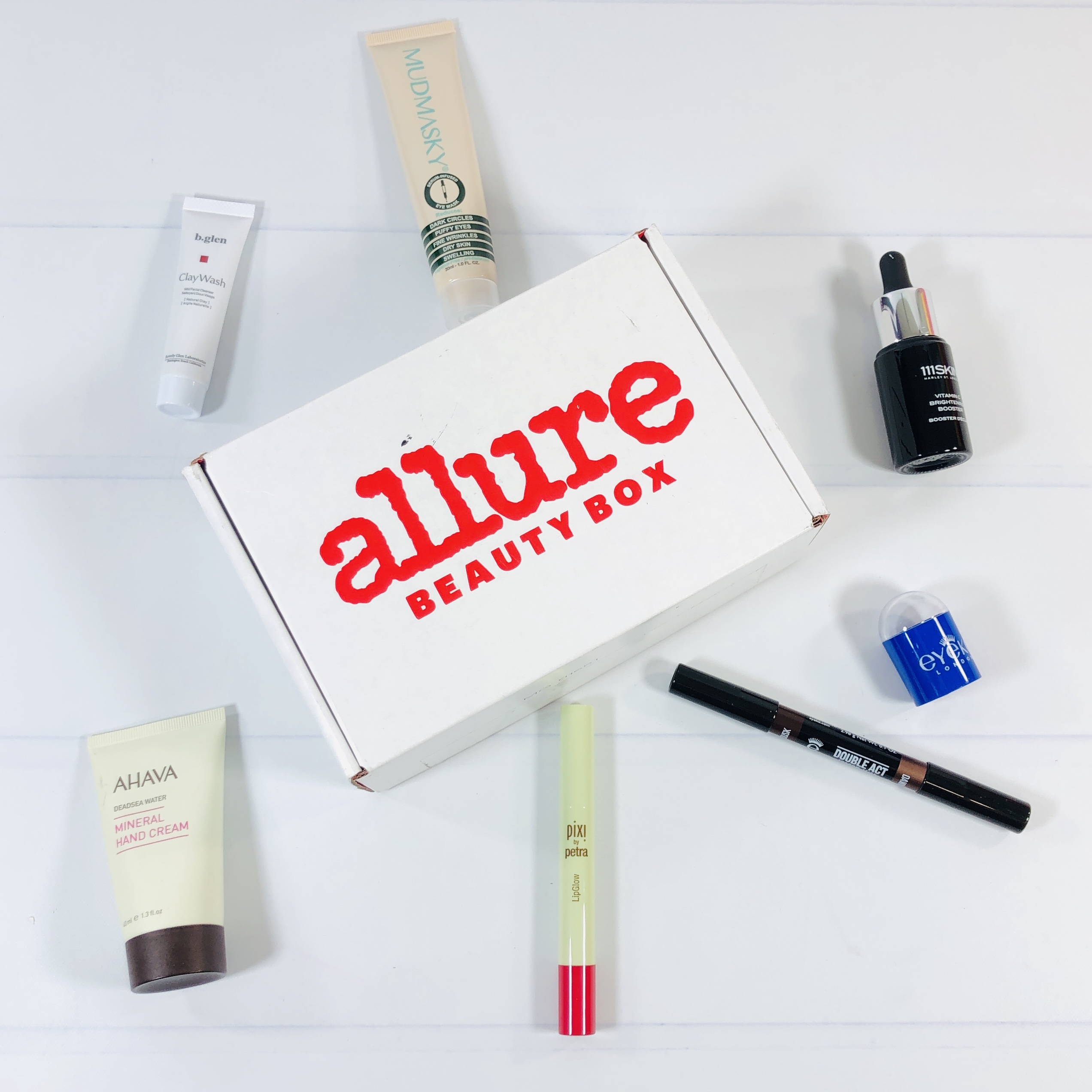 That's a wrap on the March Allure Beauty Box! It had a pretty good assortment of products, with items for my face, undereye area, and hands plus some makeup items. I especially liked the lip balm, it adds just the slightest hint of color. I also appreciate that the eyeshadow/liner duo came with a sharpener, I have been wearing both shades as liner recently and now I won't have to guess if it fits in my usual device. While I may never pay $100+ for a skincare item, I don't mind having one come in a $23 subscription box! The overall value for my March box was around $264!
Have you tried Allure Beauty Box yet? What did you think of this month's box? Let me know in the comments!