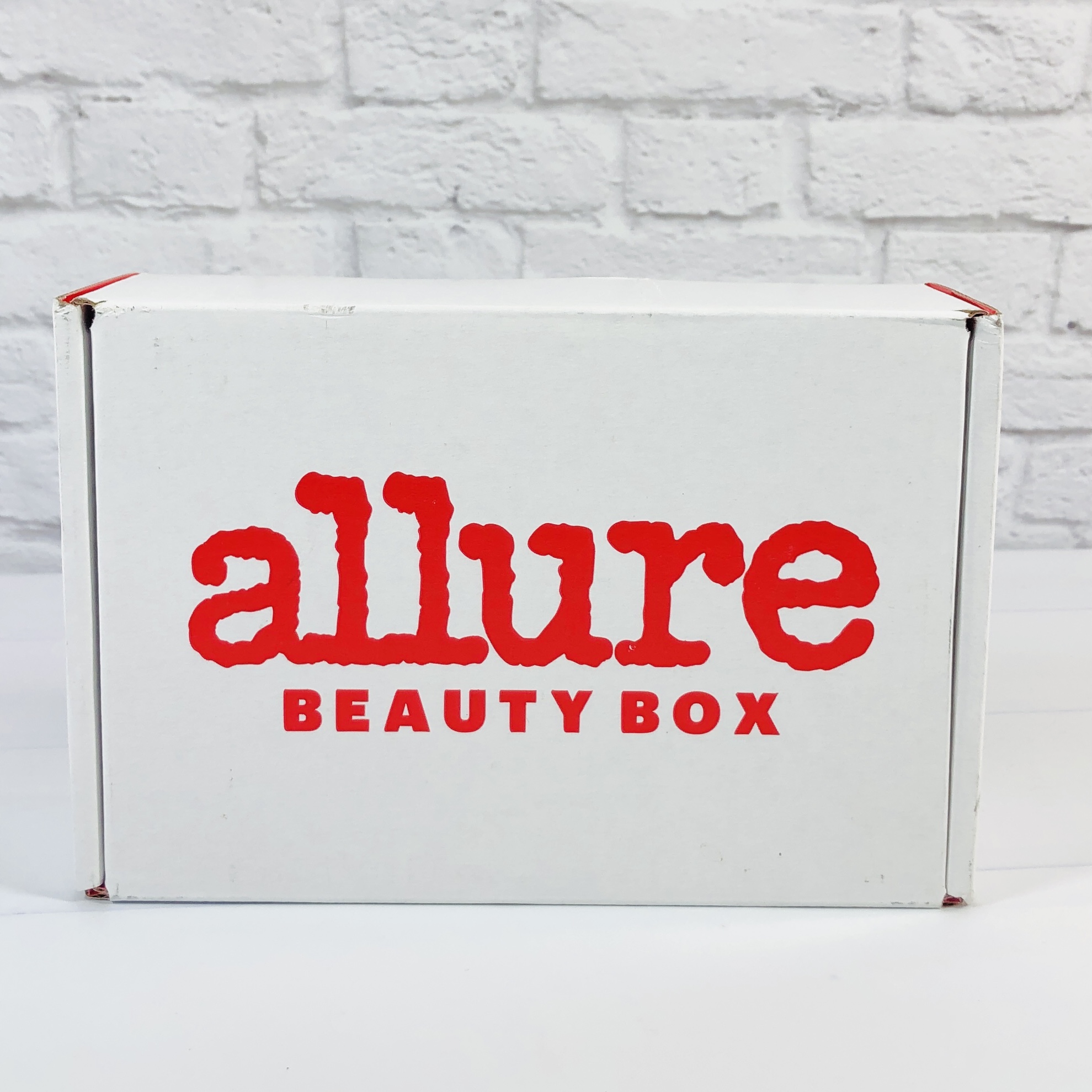 Allure Beauty Box is a monthly beauty subscription service that sends 6 or more products (at least 3 of those will be full sized) with a value of at least $100+ and is curated by the editors of Allure Magazine, who choose and test the products themselves. Allure beauty Box is $23 a month or sign up for a year and the price is closer to $21 a month. There are sometimes sponsored products in the box, plus you'll be eligible for special discounts on Allure editors' favorite luxury products and limited-edition boxes
DEAL: Sign up for the Allure Beauty Box and receive a free bonus gift!
First look!
Allure is a magazine so they produce a mini-magazine with all the featured items in the box.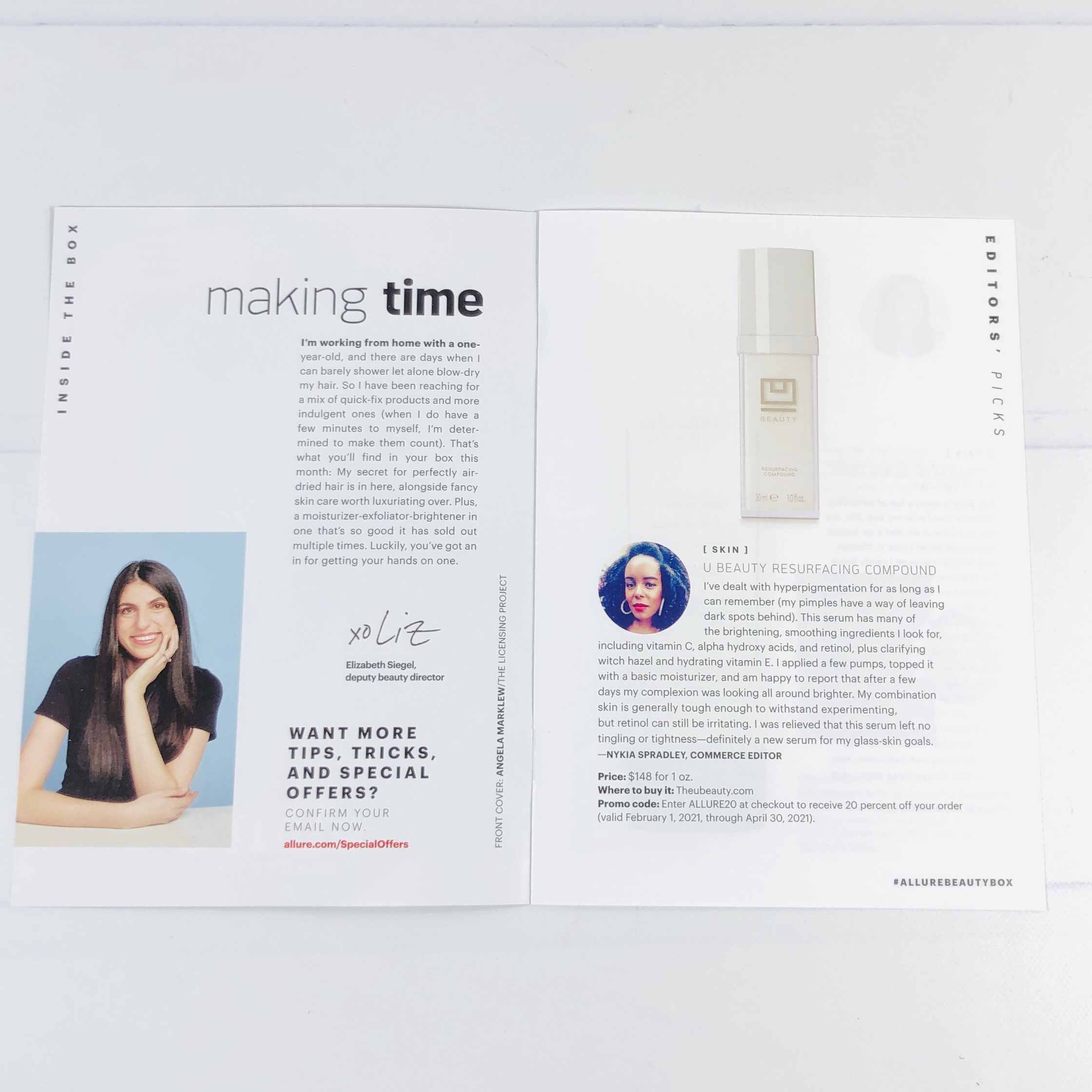 The magazine lists each product, the MSRP of the full-sized product, and where you can find more. Plus, you can find some discount codes for a future purchase.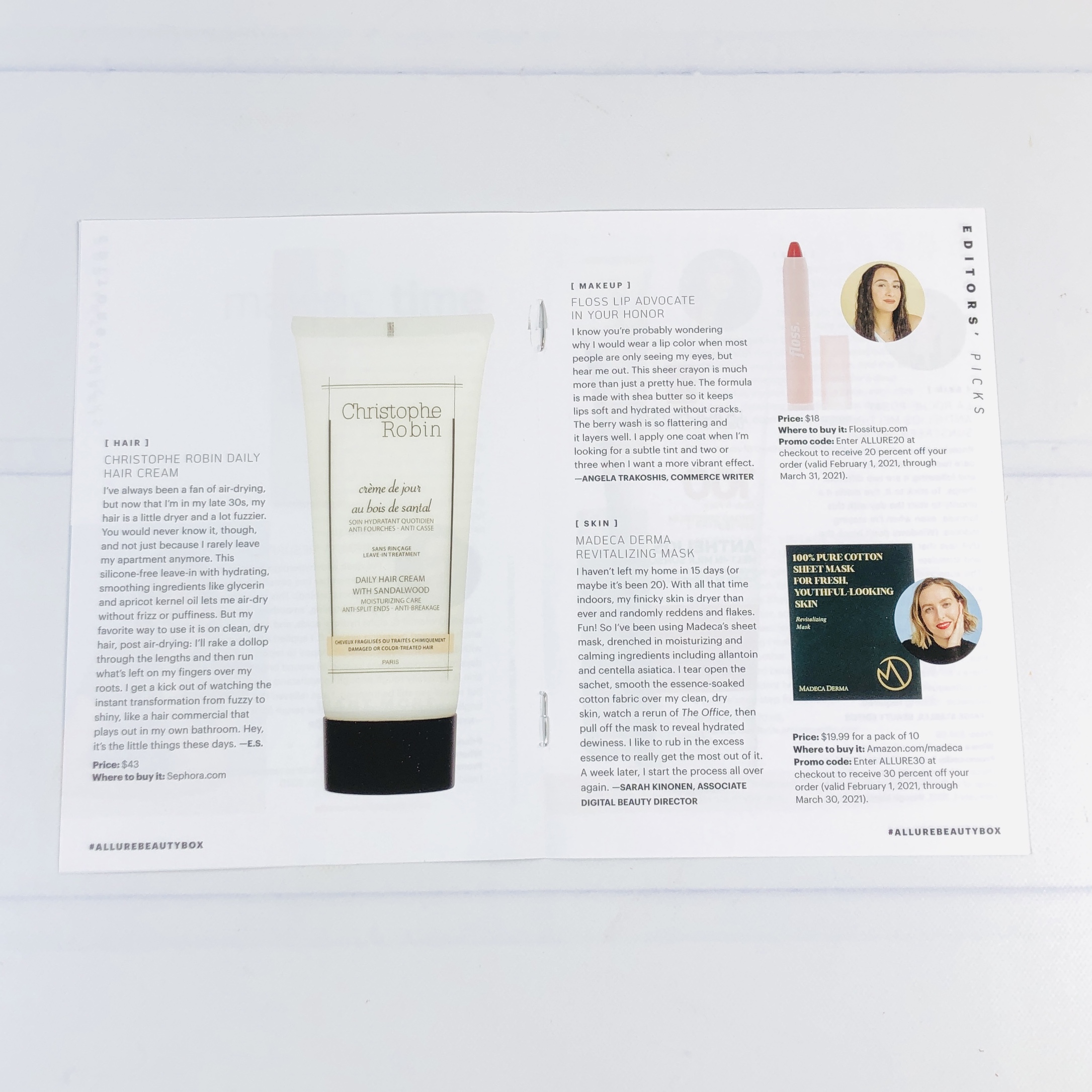 If you are a new member then your products may be slightly different, but continuous subscribers should not receive the same product twice.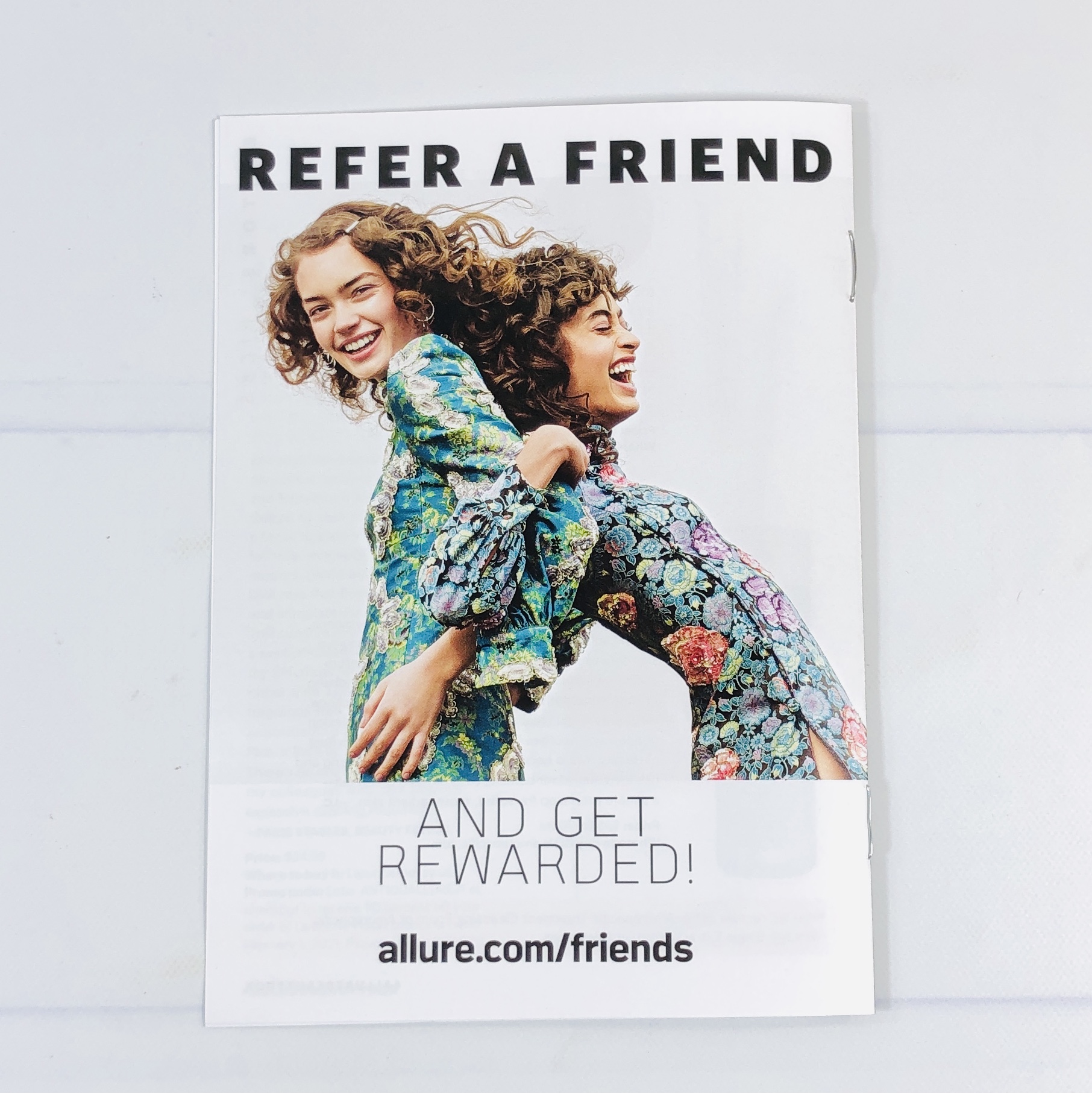 Refer a friend and earn an extra!
Everything in my box!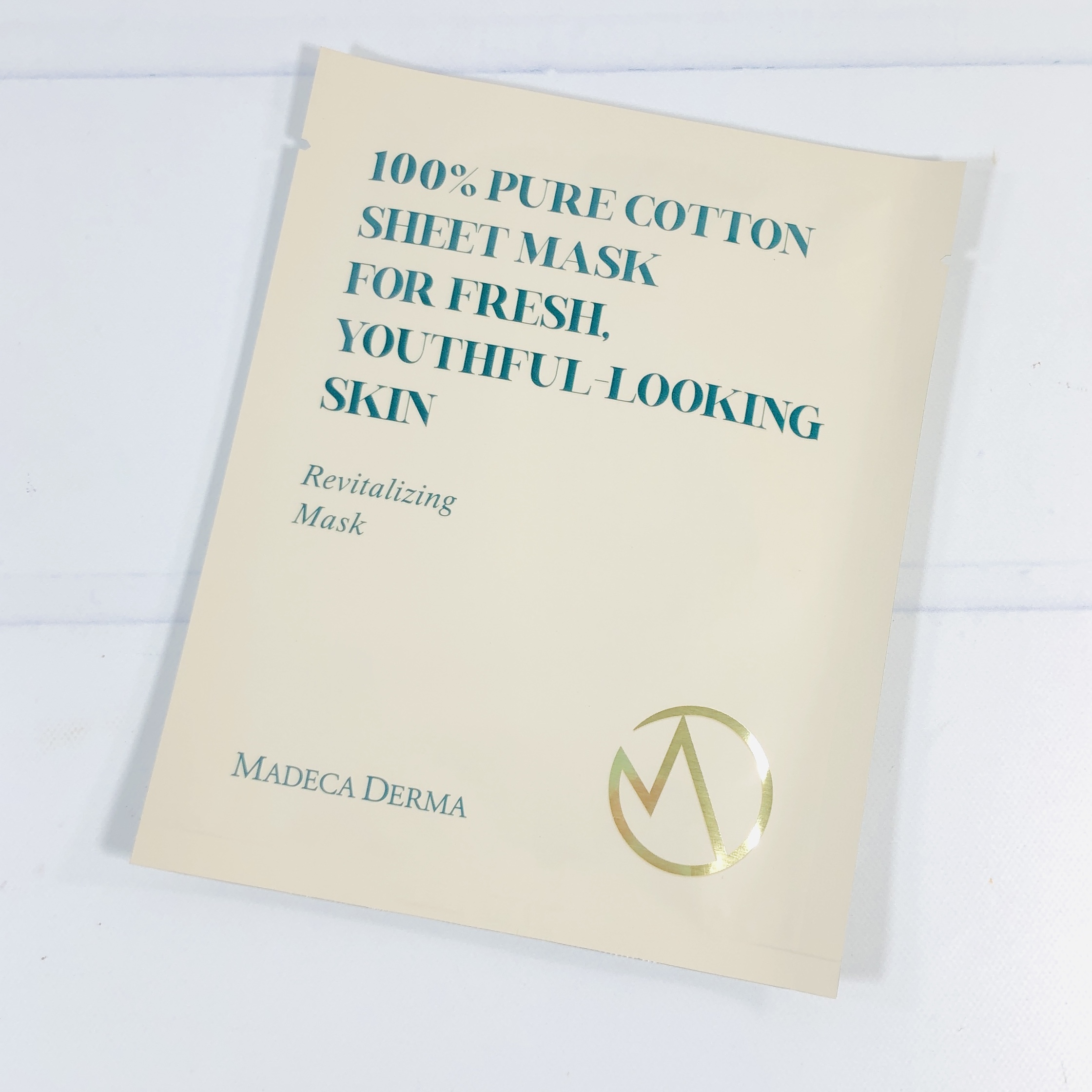 Madeca Derma Revitalizing Mask ($2) is supposed to instantly revitalize skin and leave the face looking radiant while reducing irritation and fighting off damage.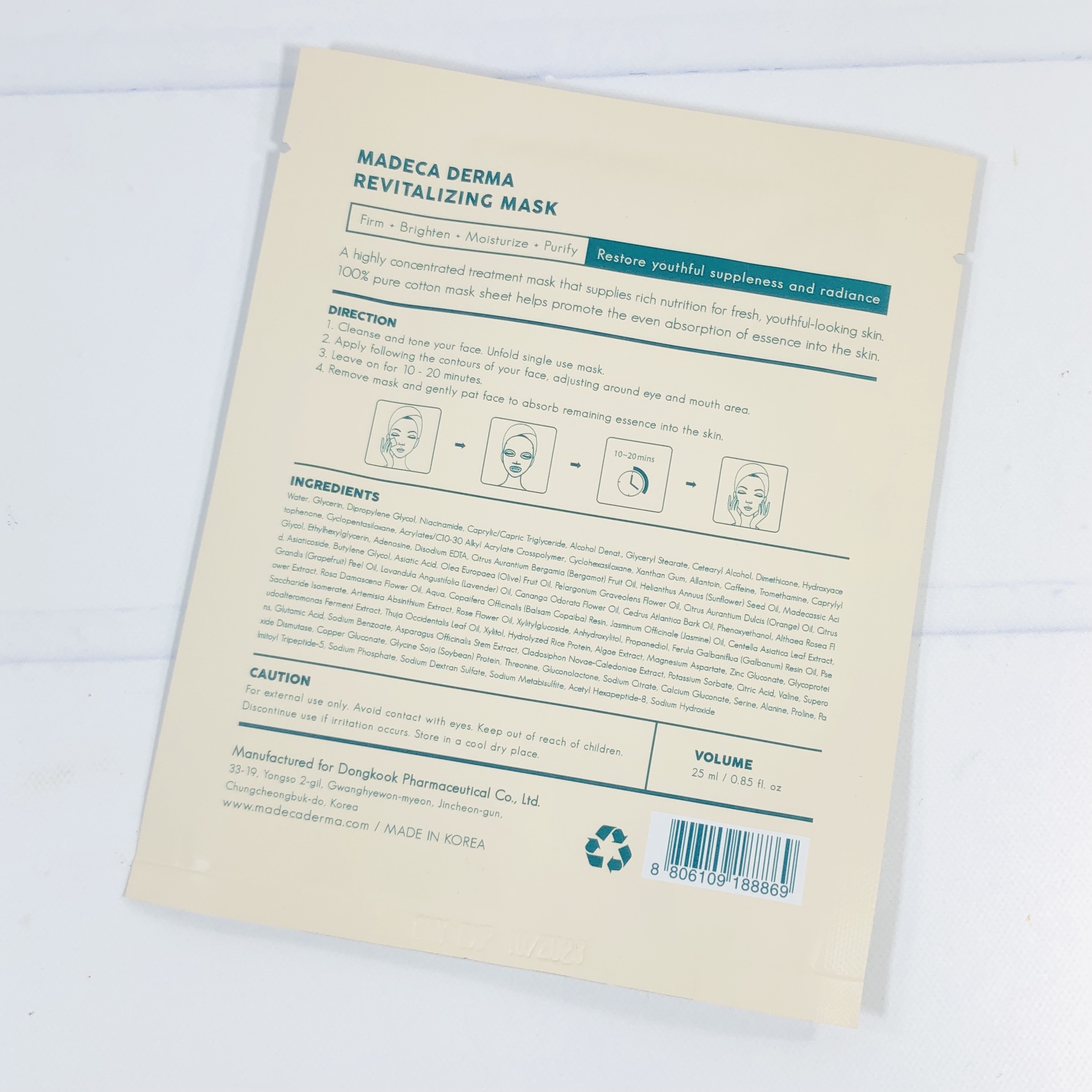 Cica, niacinamide, caffeine, and other ingredients are supposed to reduce redness and help skin work on healing itself. It also has stuff like essential oils and alcohol, plus glycerin. Apply to a clean face and leave on for 10-20 minutes.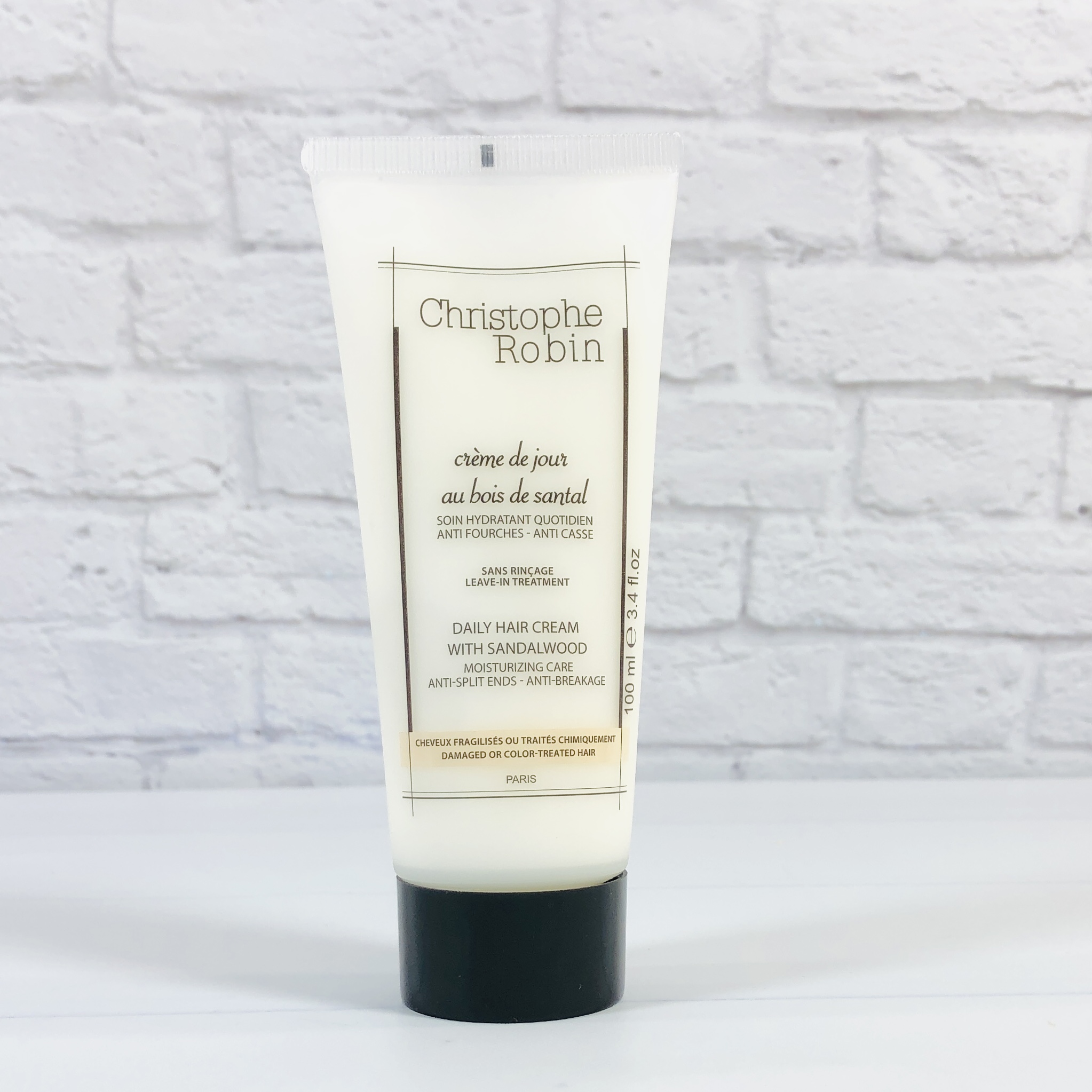 Christophe Robin Daily Hair Cream with Sandalwood ($43) My hair is short, natural (no dyes or treatments), and I recently had a cut so I think this may be best used by someone with longer hair who wants to tame frizz and hide split ends. It's a leave-in conditioner and you are supposed to apply just a little to the ends and hairline and let air dry. It smells like a unisex cologne and the scent is pretty strong. I think it's cool that this is also supposed to fight UV rays. It is silicone-free.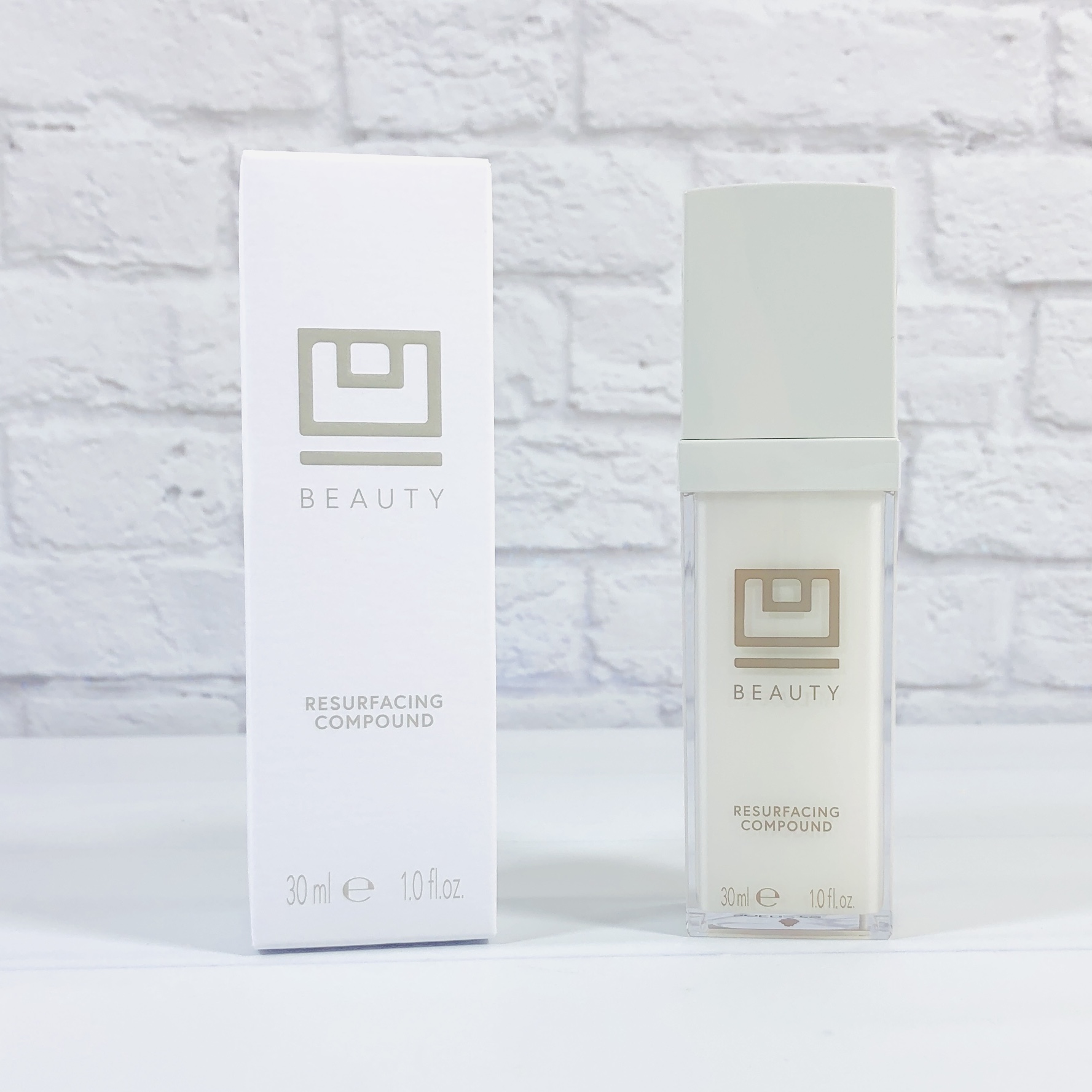 U Beauty Resurfacing Compound ($148) Oh my gosh, look at the price of this "holy grail" (according to the brand's website) product, that's awesome for a $23 subscription box!
Here's the ingredients and I see stuff like aloe, glycerin, witch hazel, hyaluronic acid, glycolic acid, and plant oils/waxes.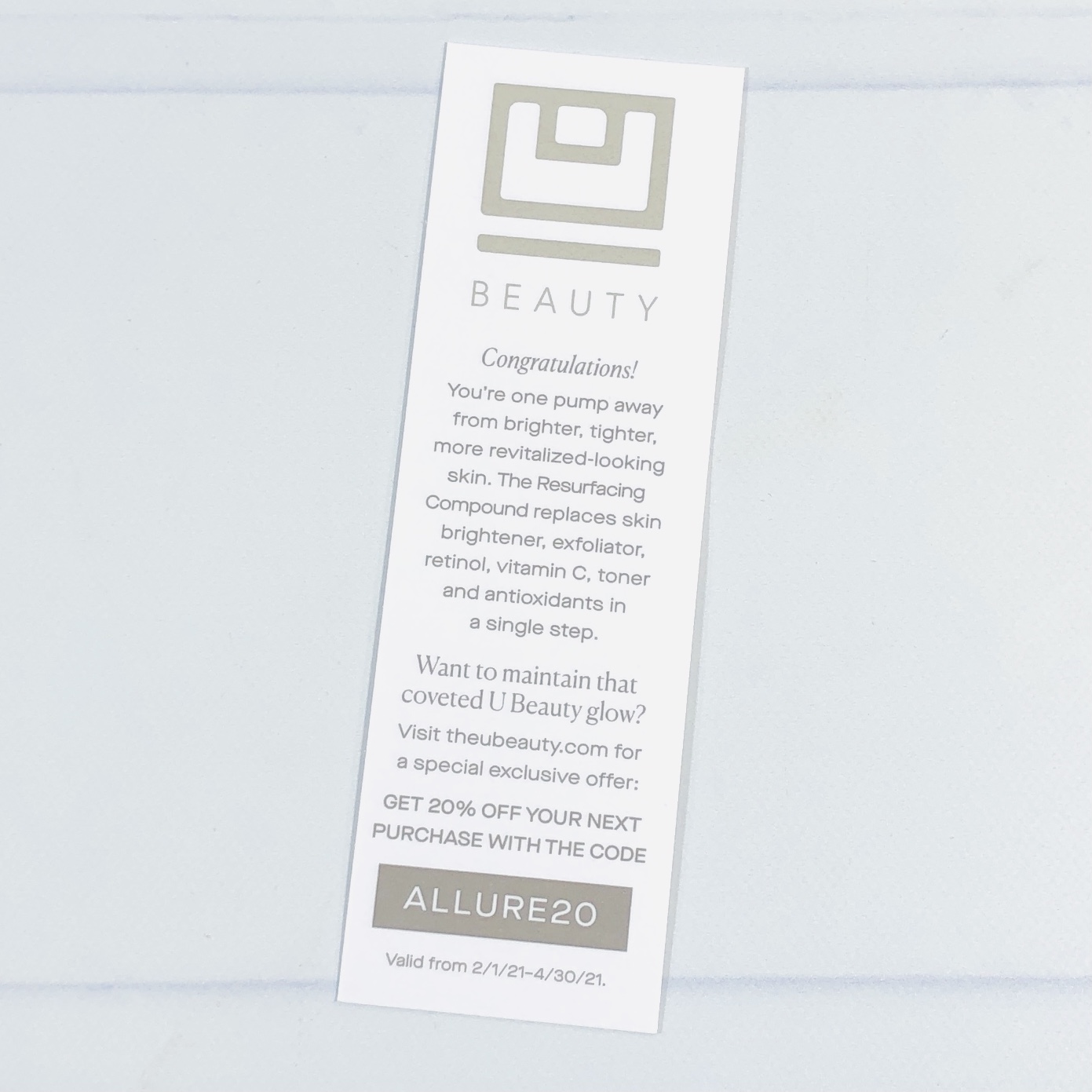 According to the insert, this one product replaces brightener, exfoliator, retinol, vitamin C, toner, and antioxidants! There was a coupon included.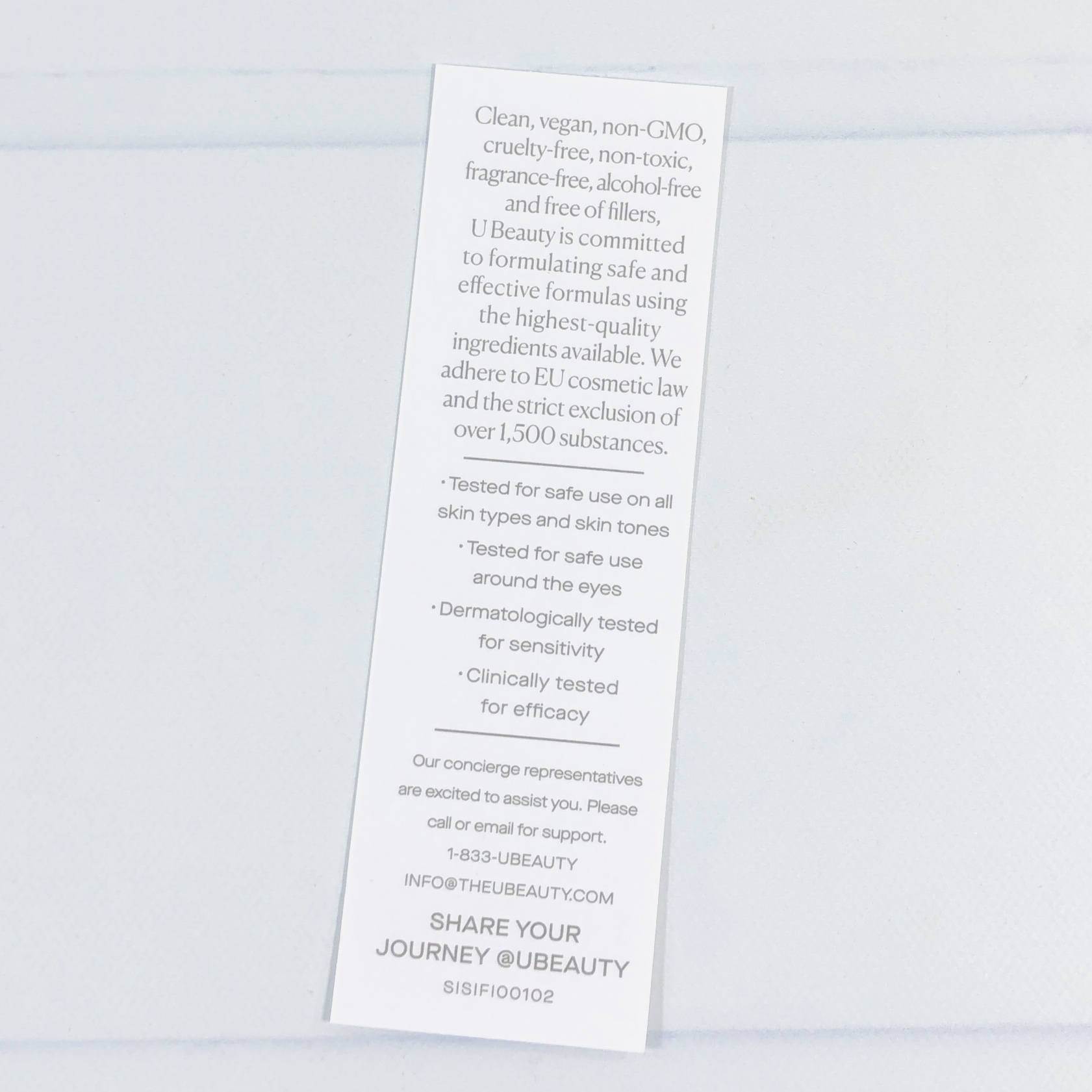 The back of the card touched on some of the highlights. This product is vegan, cruelty-free, and alcohol-free. It's supposed to resurface the skin without causing irritation.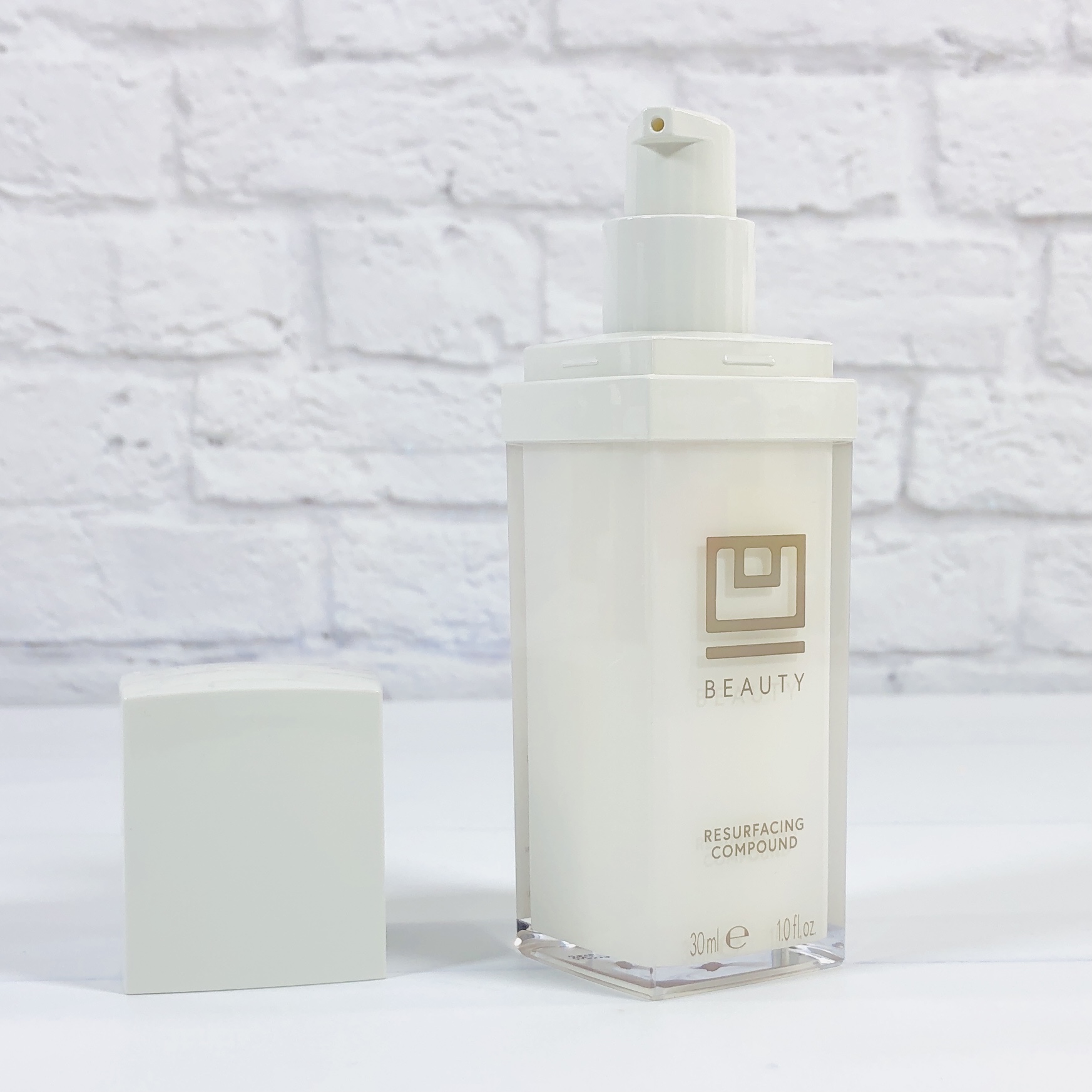 The directions say to cleanse and then apply this product. Do not use after exfoliating. Massage the product in and then let it  dry completely (it might take a few minutes) before applying cream moisturizer. Finally, make sure to wear sunscreen as the skin may be especially susceptible to the sun's rays afterwards. The product is a thin gel that spreads easily and there isn't much scent. It took a while to dry, but that could depend on the humidity level in your home, we're moving into the humid months here in my part of the country.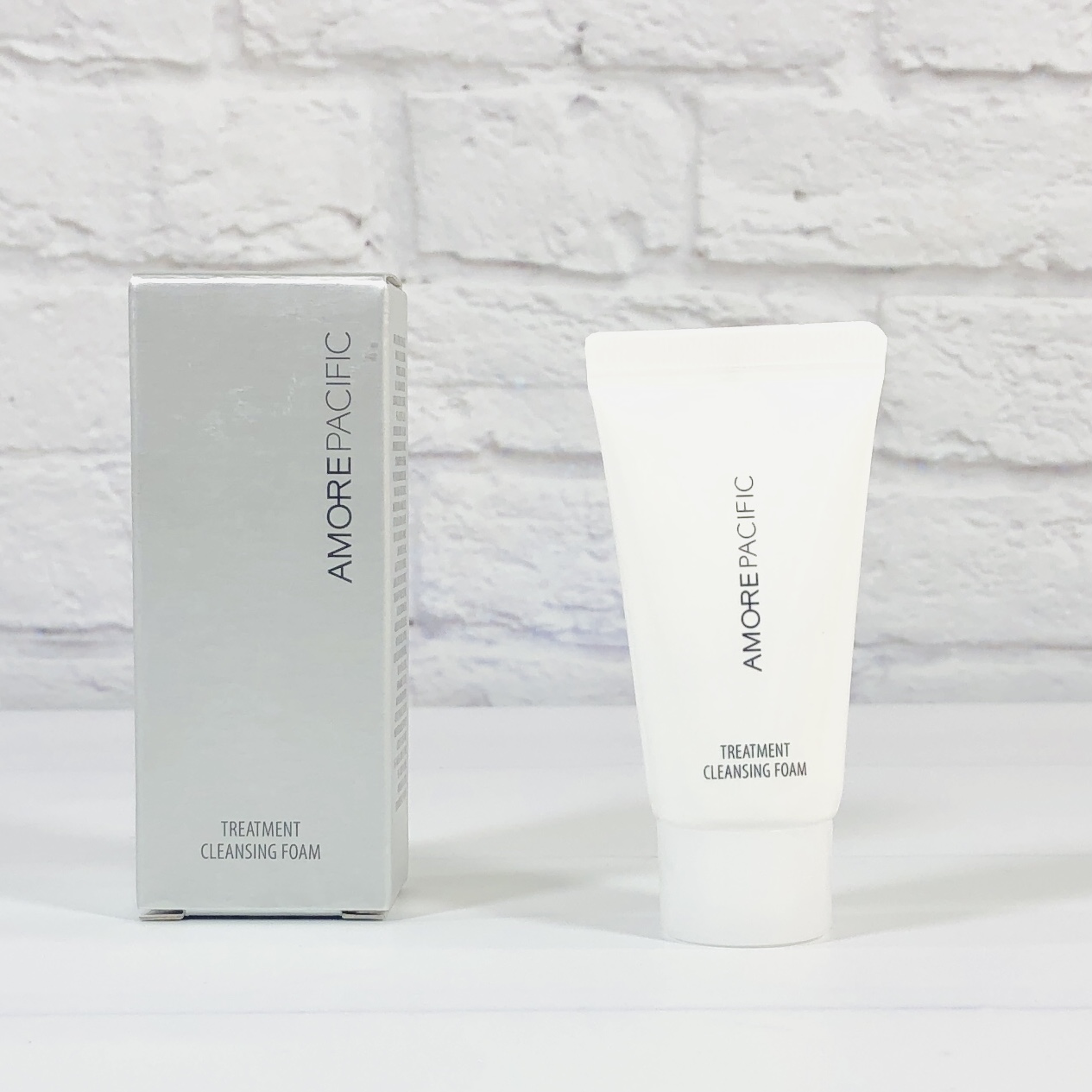 Amorepacific Treatment Cleansing Foam ($6.25) is a cleansing foam meant for normal, combo, or oily skin types and it is supposed to remove makeup and fight acne. A little goes a long way and I noticed it had scrubby bits inside, which are micro-encapsulated vitamin E pods that provide antioxidants. The cleanser is perfumed but it did a great job of removing all of my face makeup without my needing a second cleanse.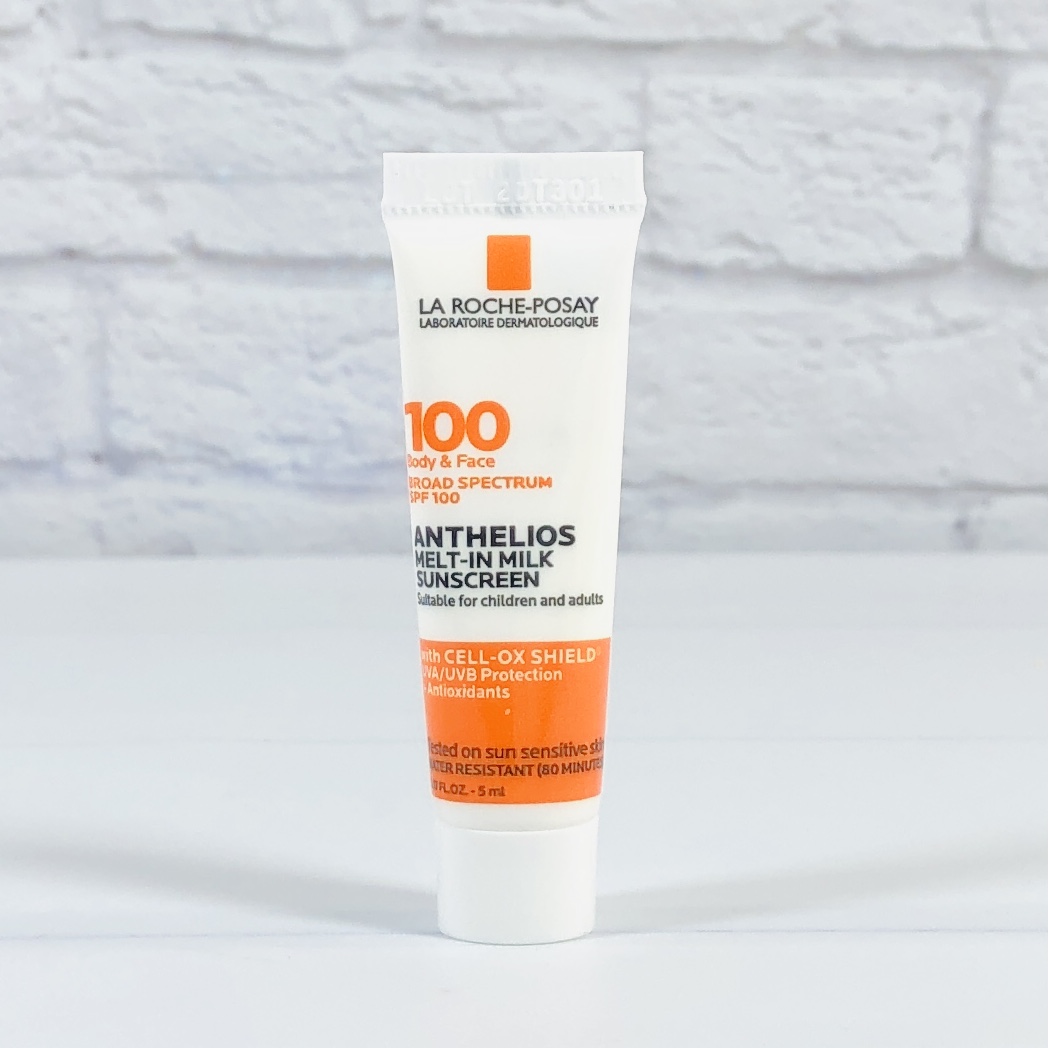 La Roche-Posay Anthelios Melt-in-Milk Sunscreen for Face & Body SPF 100 ($1.38) I wear sunscreen daily on my face, and probably should do that for the rest of my skin too. I like this brand's sunscreens and this particular product was a winner! I usually use SPF 30-50, and sometimes my usual brand leaves a white cast, so I thought I might look like a ghost with SPF 100 but nope, it quickly disappeared, and in fact I had to add more to make sure I was fully covered. I had no problem applying my makeup, it wasn't greasy, the smell wasn't strong, and I was overall pleased with this product!
Floss Lip Advocate in Your Honor ($18) I wear lip stuff every day, even under my mask, and this was a winner, because it was easy to apply and left my lips soft.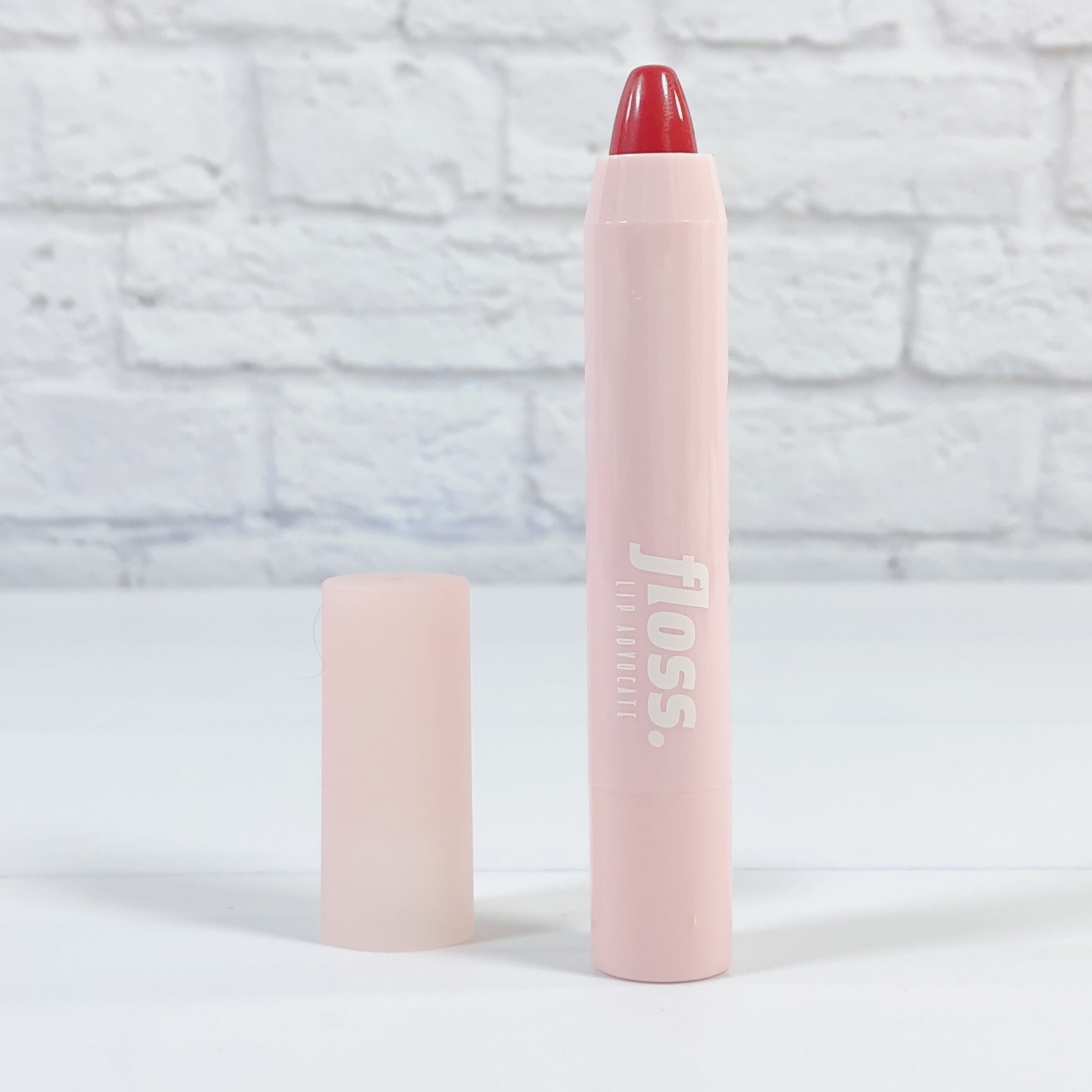 I really didn't notice any change in my lip color, except maybe you can say they were enhanced. I also used this over a lip liner, which of course made a difference in the color. You can twist this crayon from the bottom to expose more product.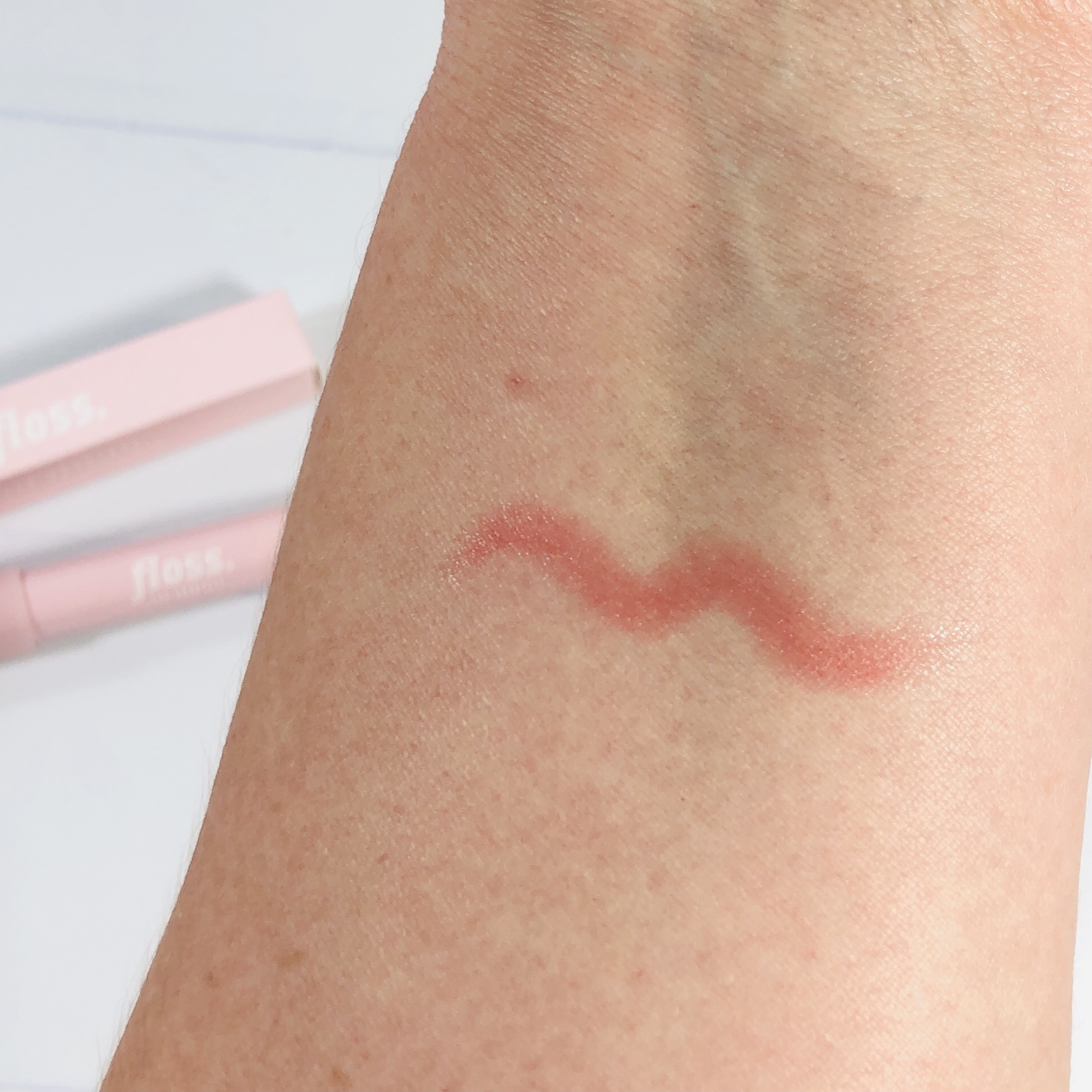 Your Honor is described as semi-sheer berry pink and apparently that's also the color of my lips, now I know.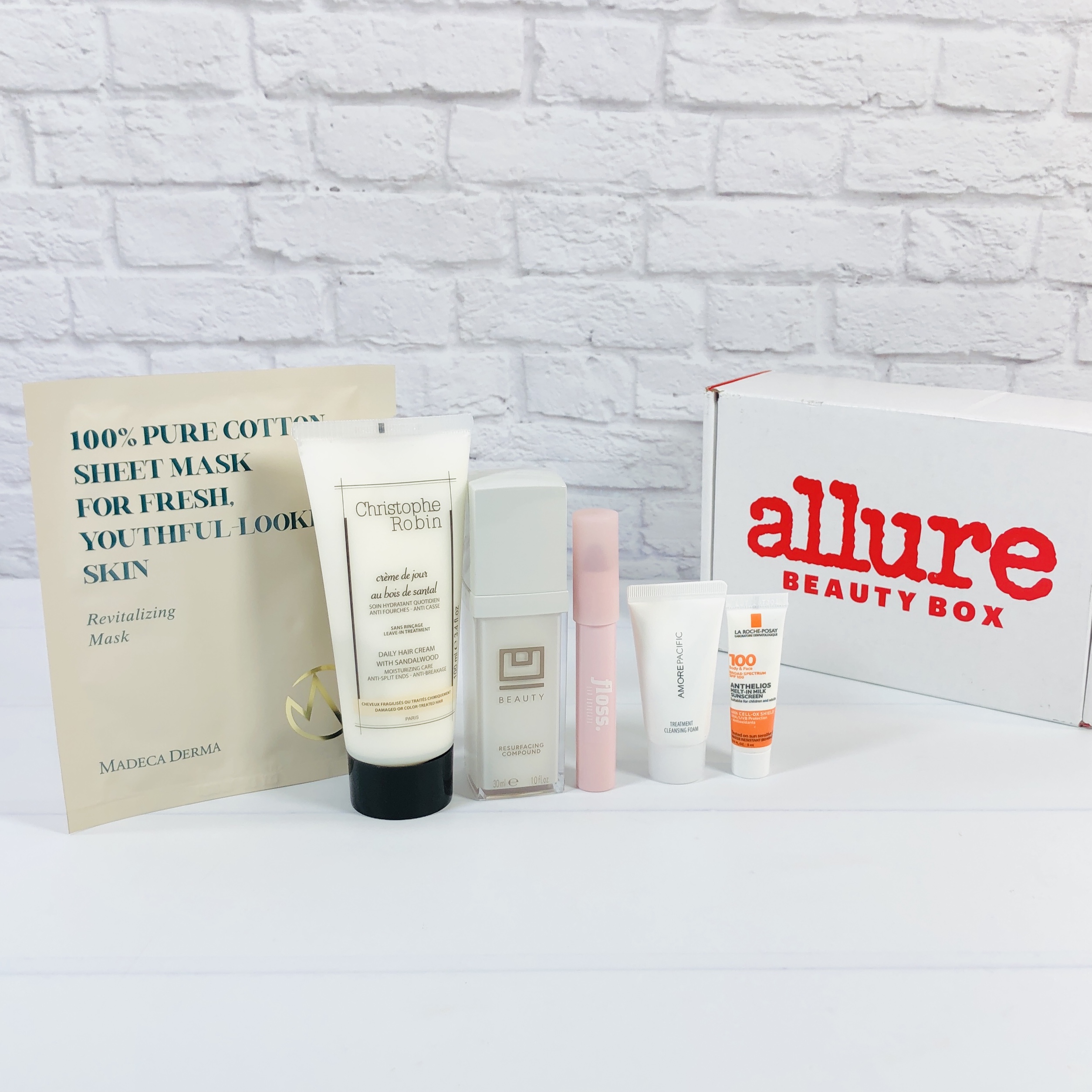 Allure sure puts out a fancy box! Some of these items were especially pricey and of course, they provided three full-sized items as promised. I had a couple of favorites this month: the sunscreen and the lip crayon. I love my sunscreen and the crayon was very easy to use, just swipe and go. I also enjoyed trying the cleanser, mask, and resurfacing compound, those are special splurges for sure. The hair conditioner was the only item that wasn't a good fit for my hair needs, but I like the scent. The value for the February box was a whopping $218.63!
Have you tried Allure Beauty Box yet? What did you think of this month's box? Let me know in the comments!