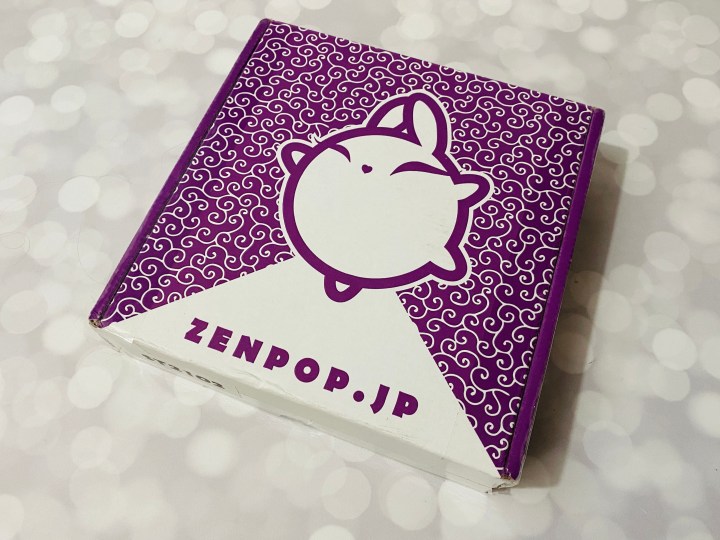 ZenPop Japanese Stationery Pack is all about cute Japanese stationery! For $30 a month, each themed pack will include 10 kawaii and high-quality stationery products plus 2-3 writing tools, and it will be shipped directly from Osaka. Packs may also include new and popular products from Japan's top brands!
DEAL: Get $3 off on your first box on any plan! Use the coupon code HELLOSUB2020 at checkout!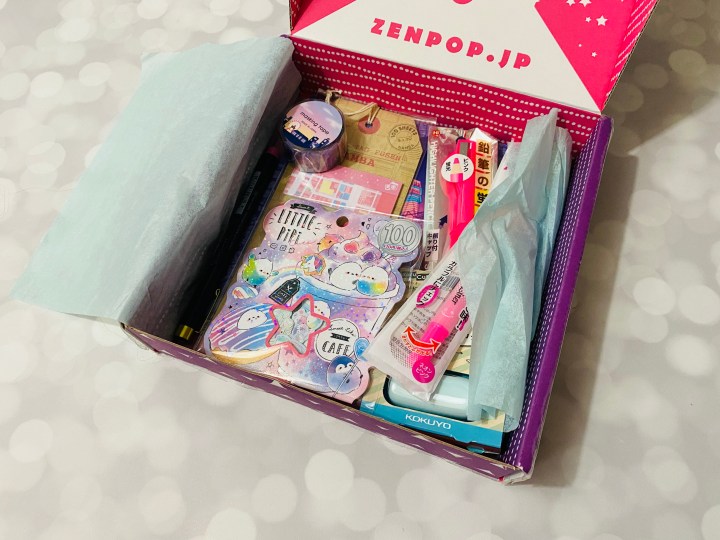 First look!
The info sheet has changed this month to a trifold booklet. This month's theme is NEON PASTEL! It's a collab with illustrator Surudenise!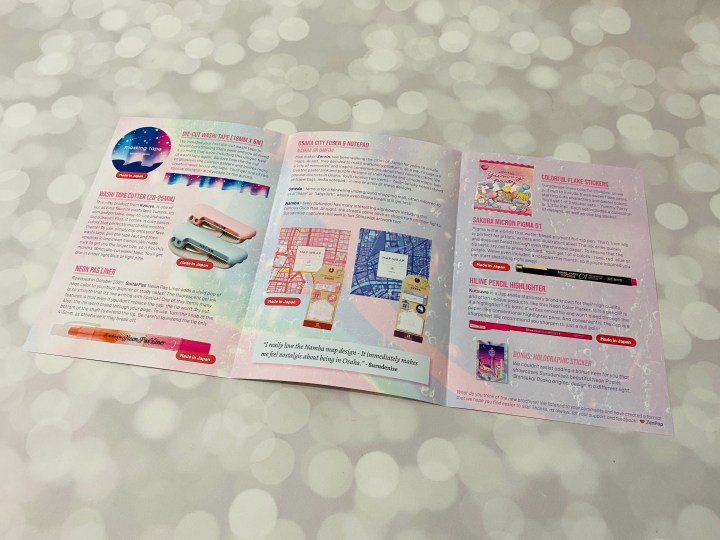 I really like the new booklet style, and it also notes which items are made in Japan.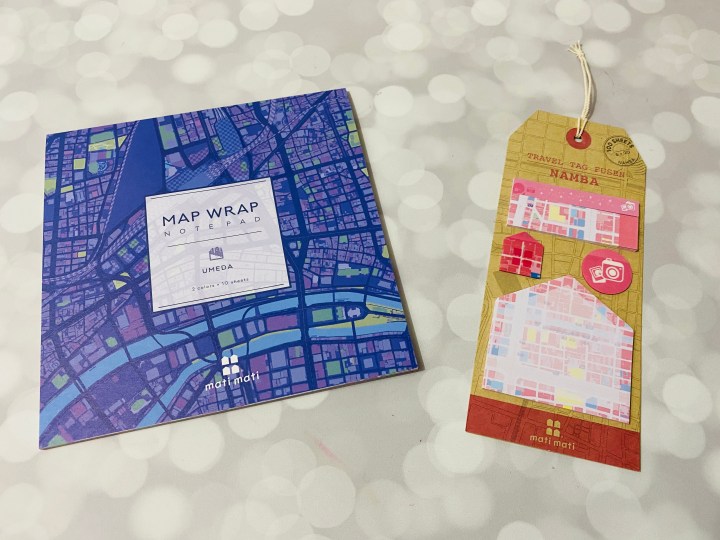 Japanese Map Notebook and Sticky Notes — This pair of uniquely Japan items are from designer mati mati. The notebook features the streets of Umeda, a major commercial district in Osaka. Interestingly, Umeda used to be known for being one of the biggest cemeteries in Osaka. In 2020 they even found the remains of over 1500 people during a redevelopment project. Spooky! The sticky notes feature Namba, which is an entertainment district in Osaka. Known for its plethora of bars, pachinko parlors, and lots of shopping, it's also the home of the pop idol group NMB48!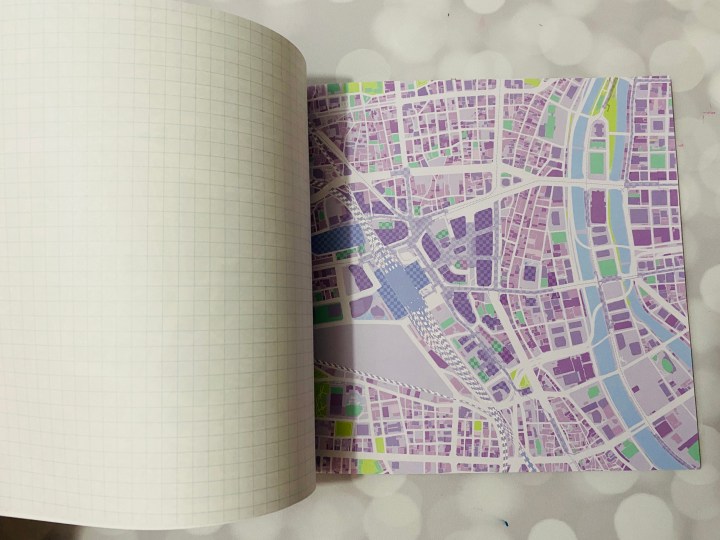 The notebook features double sided pages with the purple-hued map design on the front and grid paper on the reverse.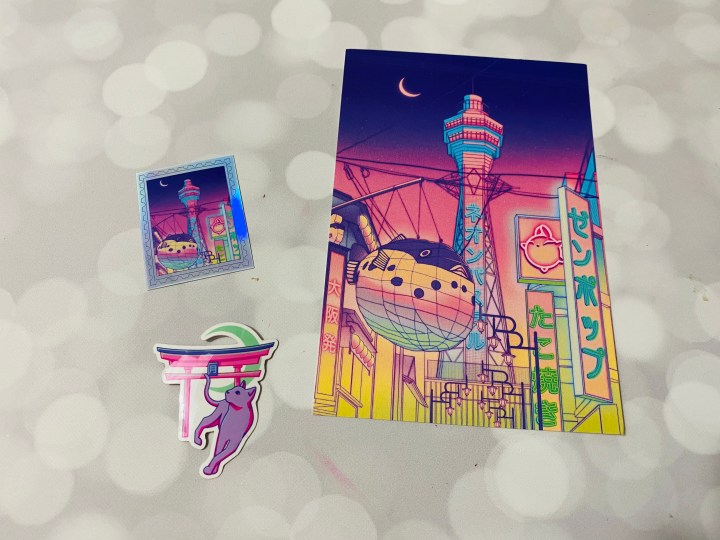 Surudenise Exclusives — A trio of exclusive items from the month's featured creator, Surudenise! The brightly coloured design graces a postcard and a sticker, and the adorable cat sticker in front of torii gates is also super cute!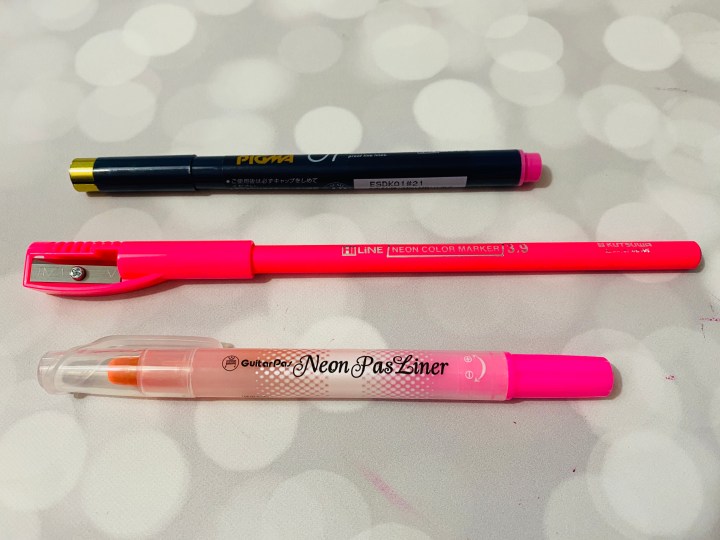 This month featured a trio of bright pink writing supplies!
Pigma Micron Pin Pen — This has an extremely fine tip in a bright pink colour. It writes very smoothly and the colour is very clear!
HiLine Pencil Highlighter — When you think of highlighters you'll usually think of inked ones, but this is a pencil that allows for a finer detail if you need a thinner highlight. There's a built in sharpener in the lid for your convenience!
Neon PasLiner — By far the coolest of the trio, this highlighter has a finish I can only describe as being like a lipstick. It's a waxy, smooth highlight.
Swatches of the three!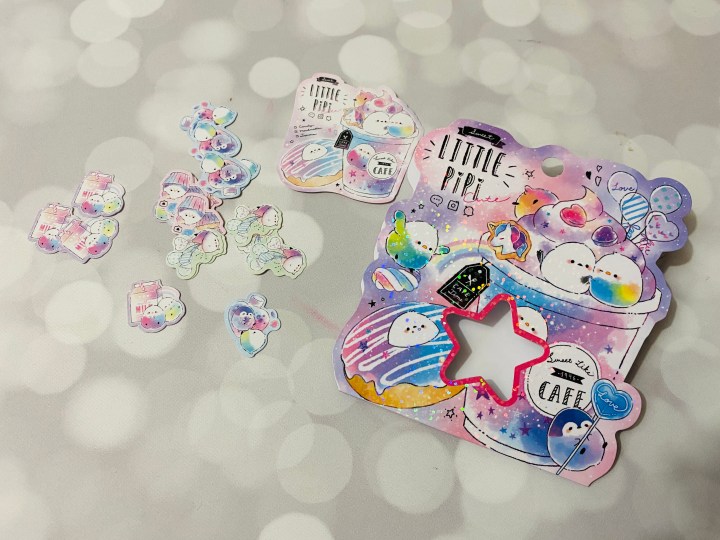 Little Pipi Flake Stickers — A pouch of adorable stickers of kawaii characters and all sorts of sweets like ice cream, candy, and donuts!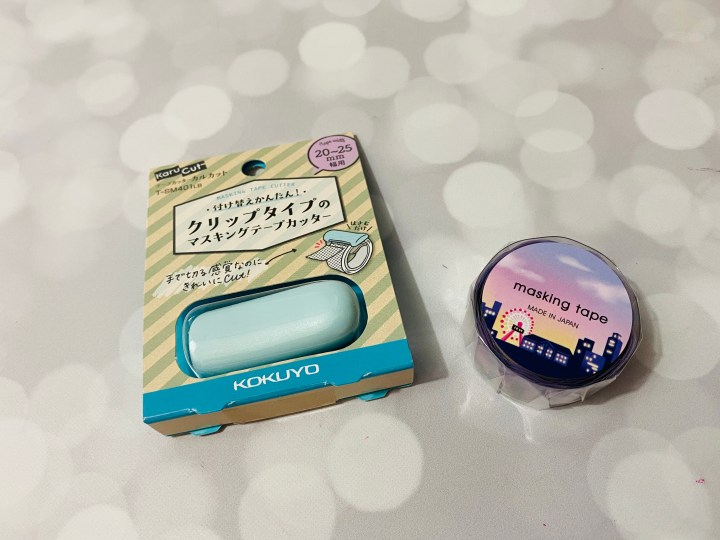 Washi Tape Cutter — A cutter for washi tape that allows for easy cutting. I actually already have one similar to this, so this one is going to my friend who also loves washi, but it's a really useful tool to have!
Night Sky Washi — Die cut edges make this washi tape really unique! I love the dreamy pastel sunset sky over the images of the skyline.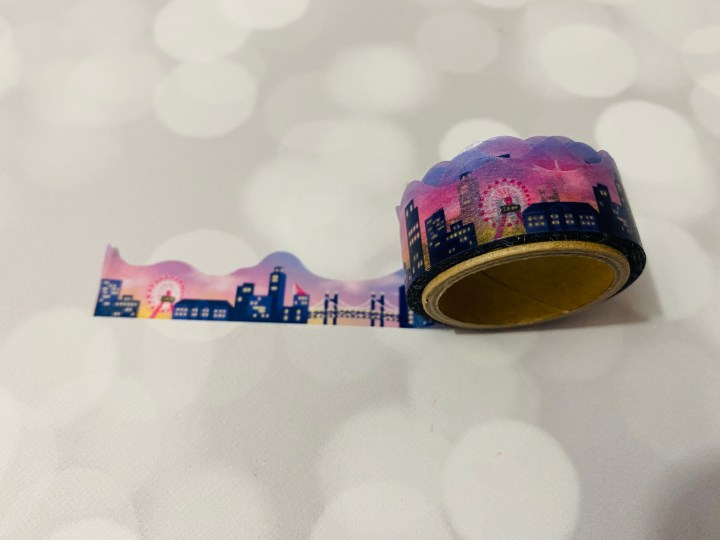 So cute!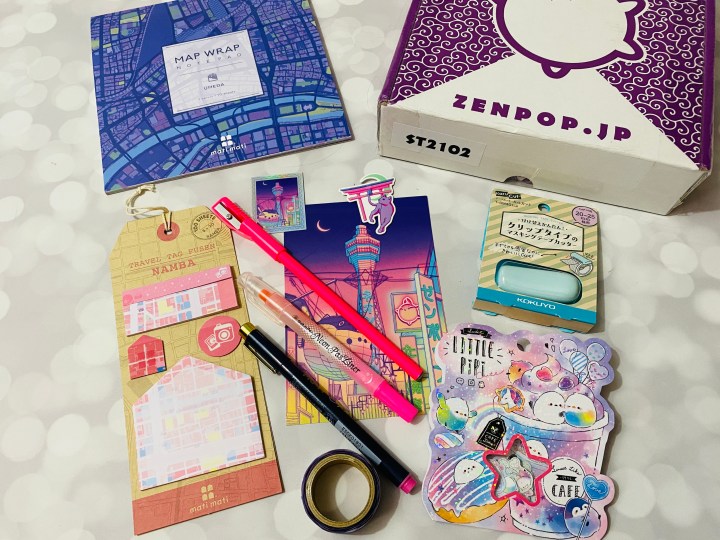 The collab with Surudenise was a lot of fun to open! I think Zenpop did a great job introducing her unique style while still including lots of authentic items from Japan for the stationery fan like me.