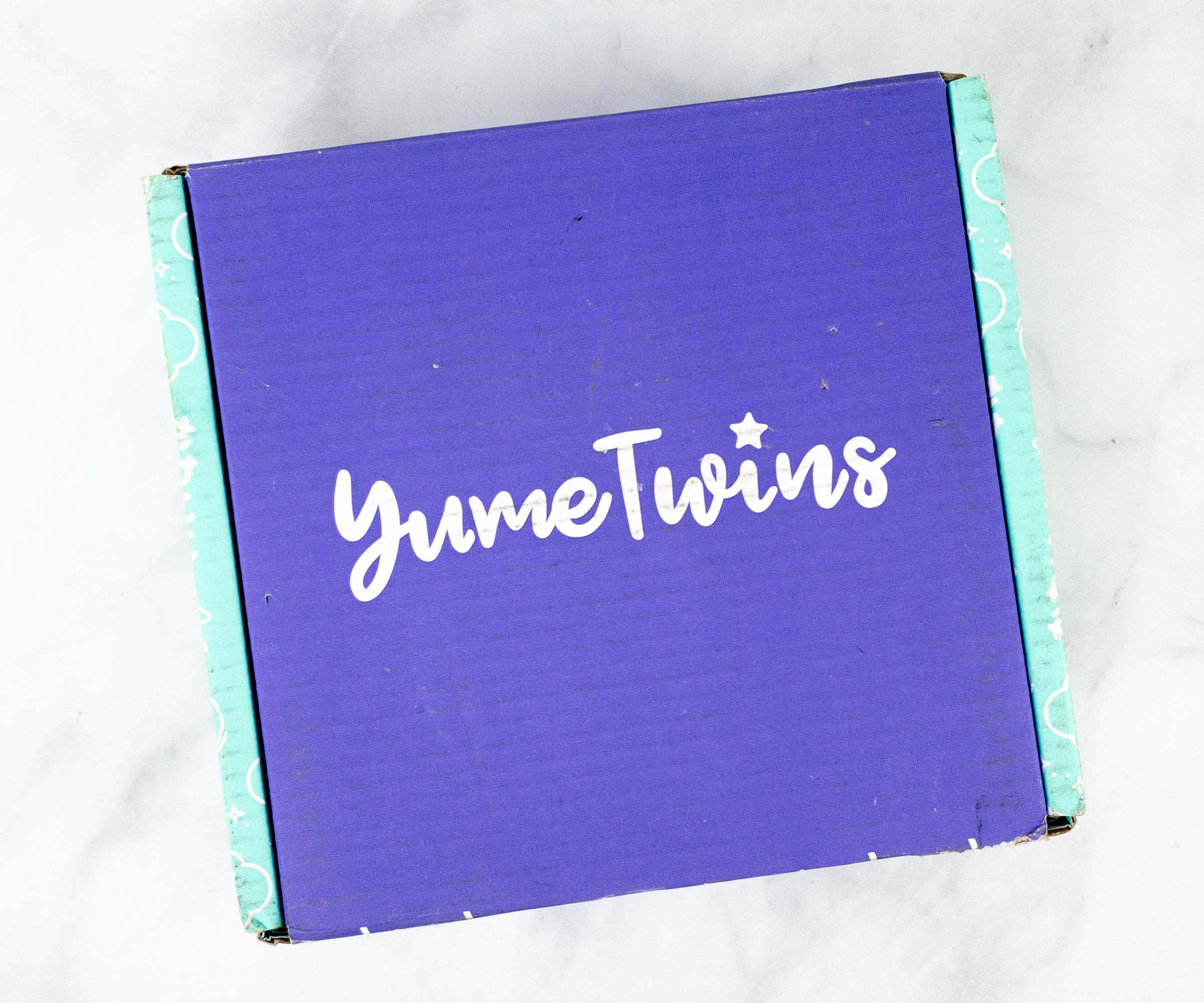 YumeTwins is a monthly Kawaii subscription brought to you by the same people behind TokyoTreat. Every month, you'll receive an assortment of super cute and adorable kawaii products from Japan which might include accessories, plushies, figures, keychains, stationeries, and other collectibles. All items are licensed merchandise from popular Japanese brands. The box is $35 per month.
DEAL: For a limited time only, use the coupon code BOWWOW to get a FREE Bonus Gift!
Monthly subscribers get a FREE Mochi-Shiba Cup!
3-month subscribers get a FREE Yeastken Pass Pouch!
6-month subscribers get a FREE Yeastken Golden Loaf Pen Case!
12-month subscribers get a FREE Sakura Mochi-Shiba XL Cushion!
Here's a peek inside the box! Even the box interior is kawaii!
Some of the items came with plastic packaging.
The theme for this box is SAKURA WONDERLAND!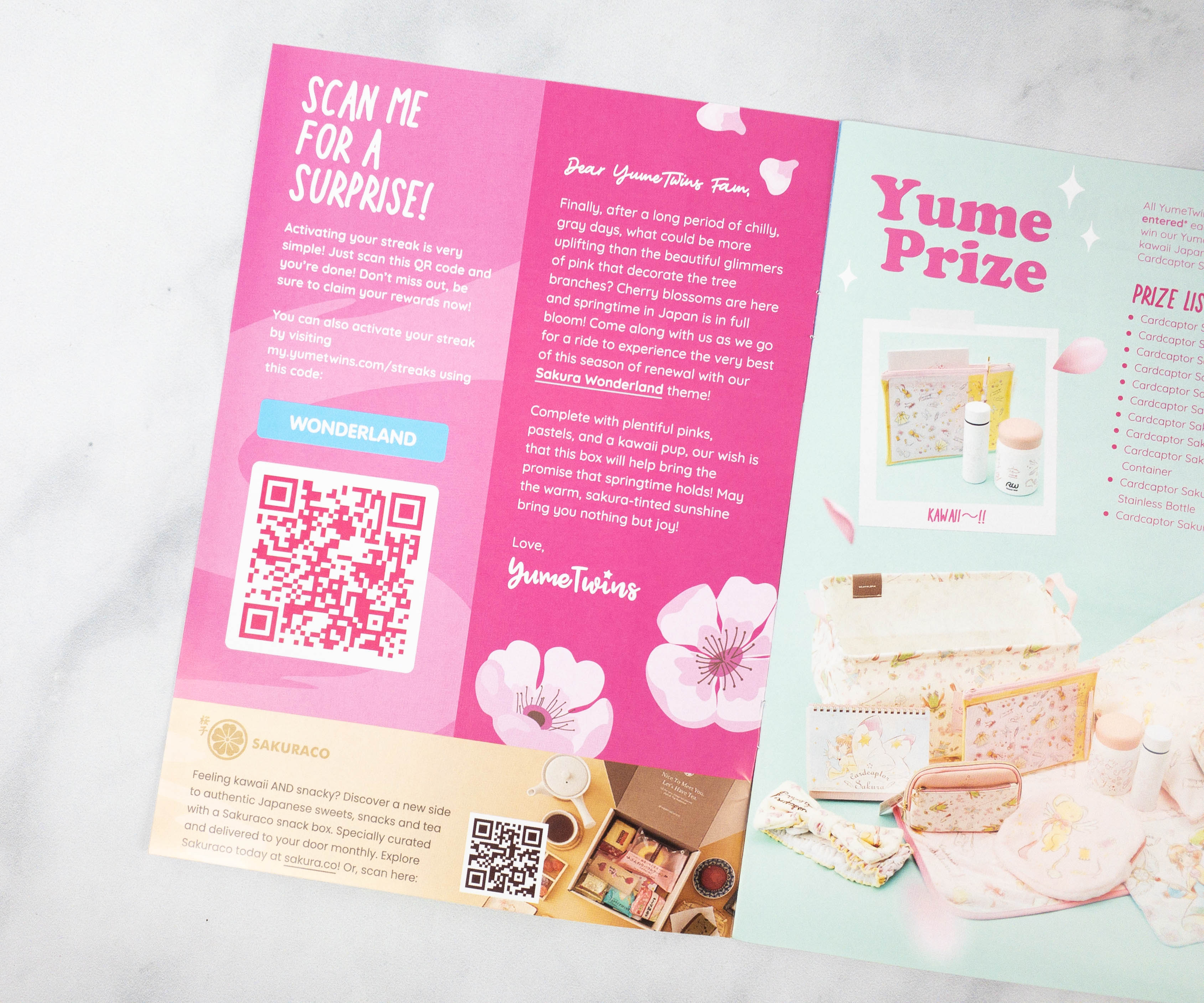 Get the most out of your box by activating your streak, getting a free box, and get past items by visiting their official store!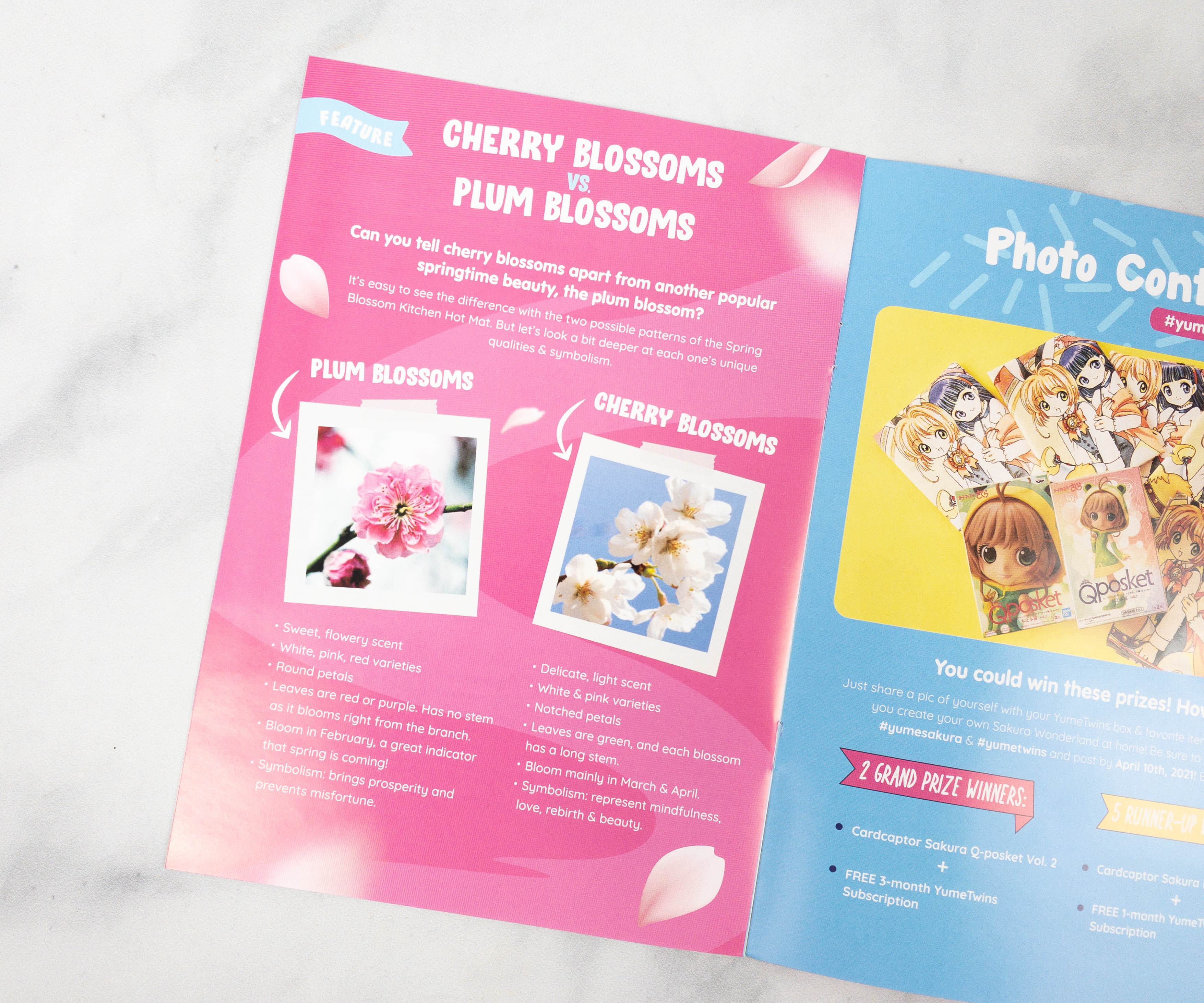 This month's featured article is Cherry Blossoms versus Plum Blossoms. It lists some of the unique characteristics to tell the two blossoms apart.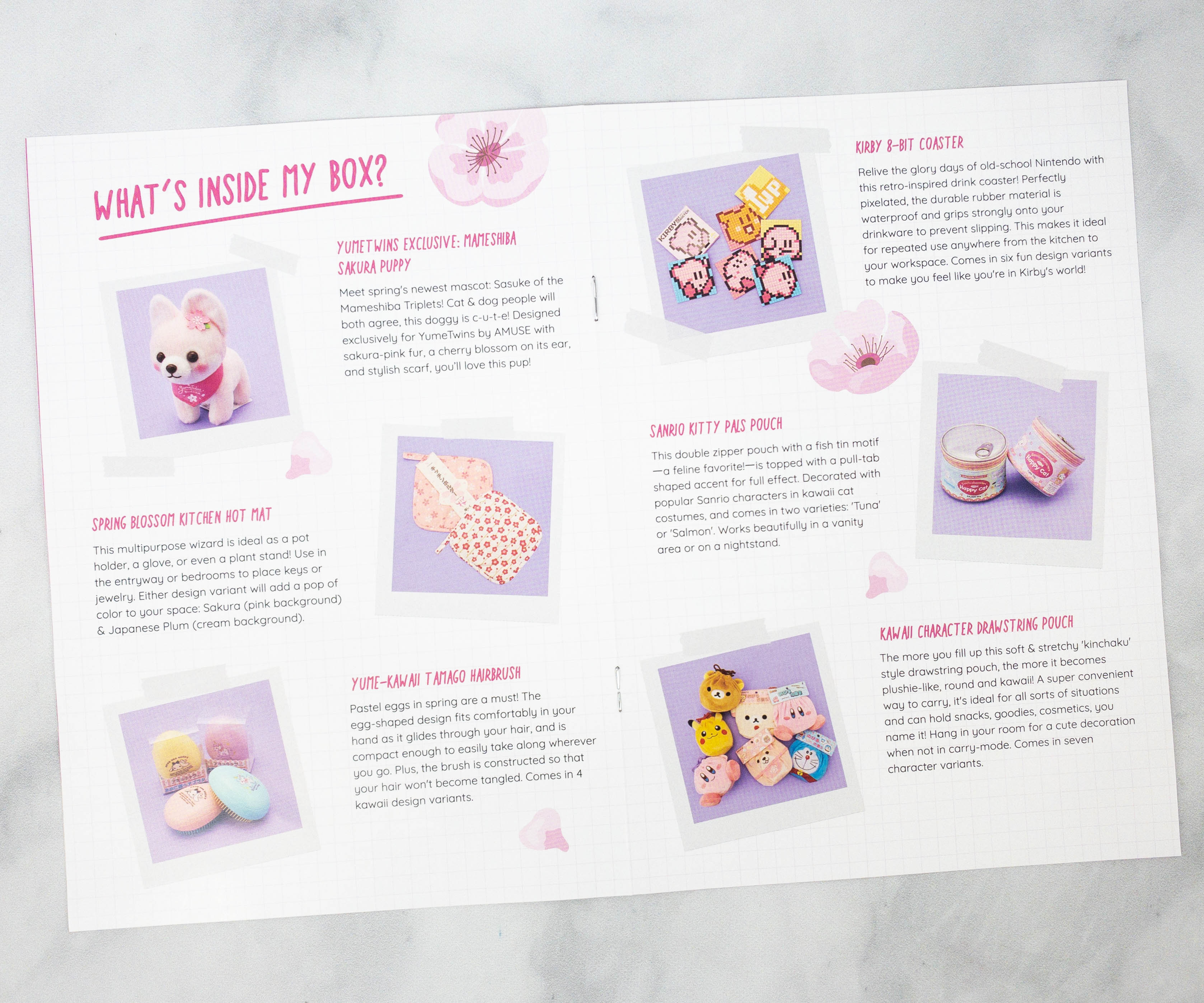 Inside the magazine is a list of the items with pictures and brief descriptions.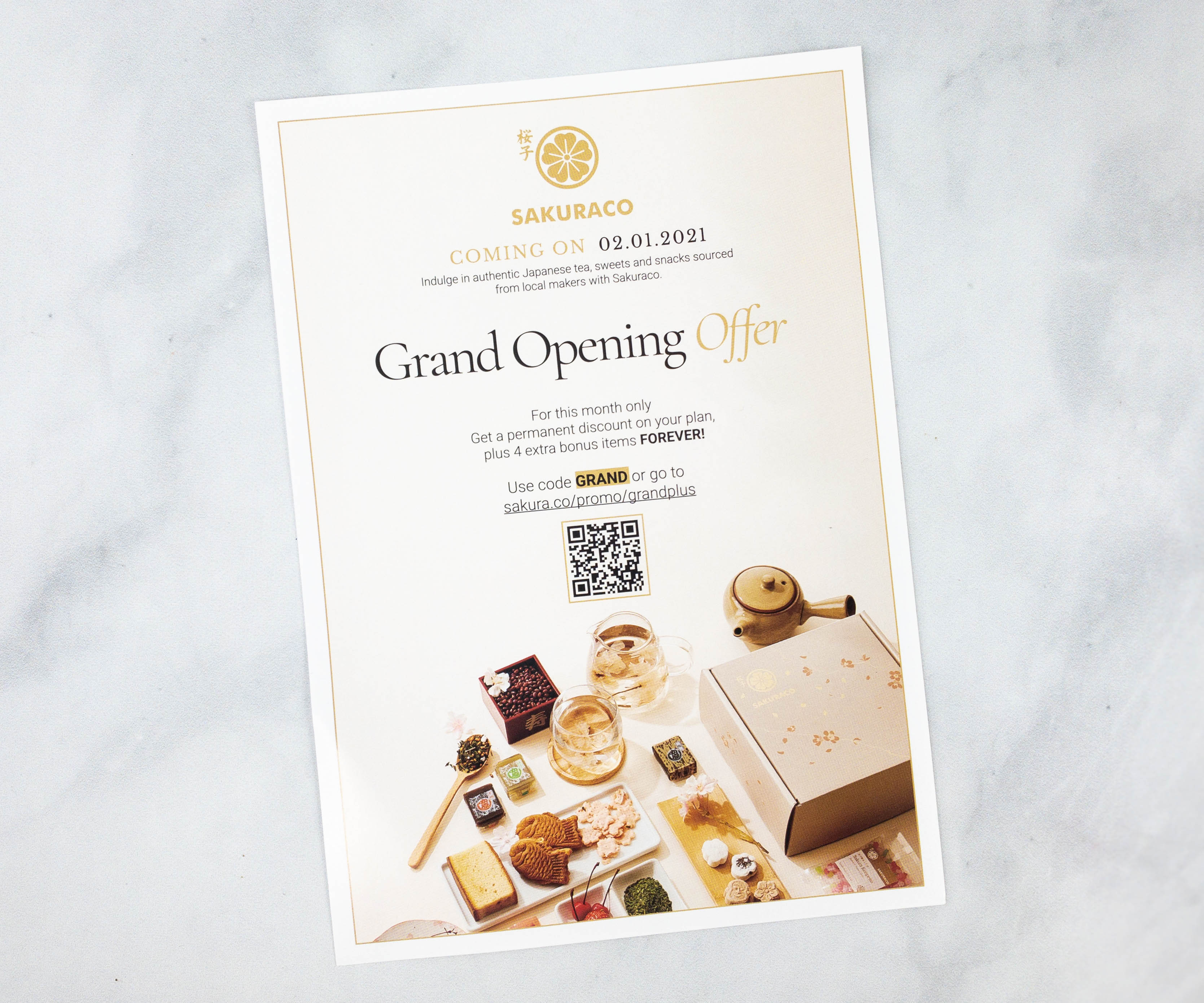 There's also a promotional card for the launching of Sakuraco, a new Japanese snack subscription box. It includes an offer for a permanent discount on a plan, plus 4 additional items all the time! Just scan the QR code and use the provided code at checkout.
Everything in the March 2021 YumeTwins Box!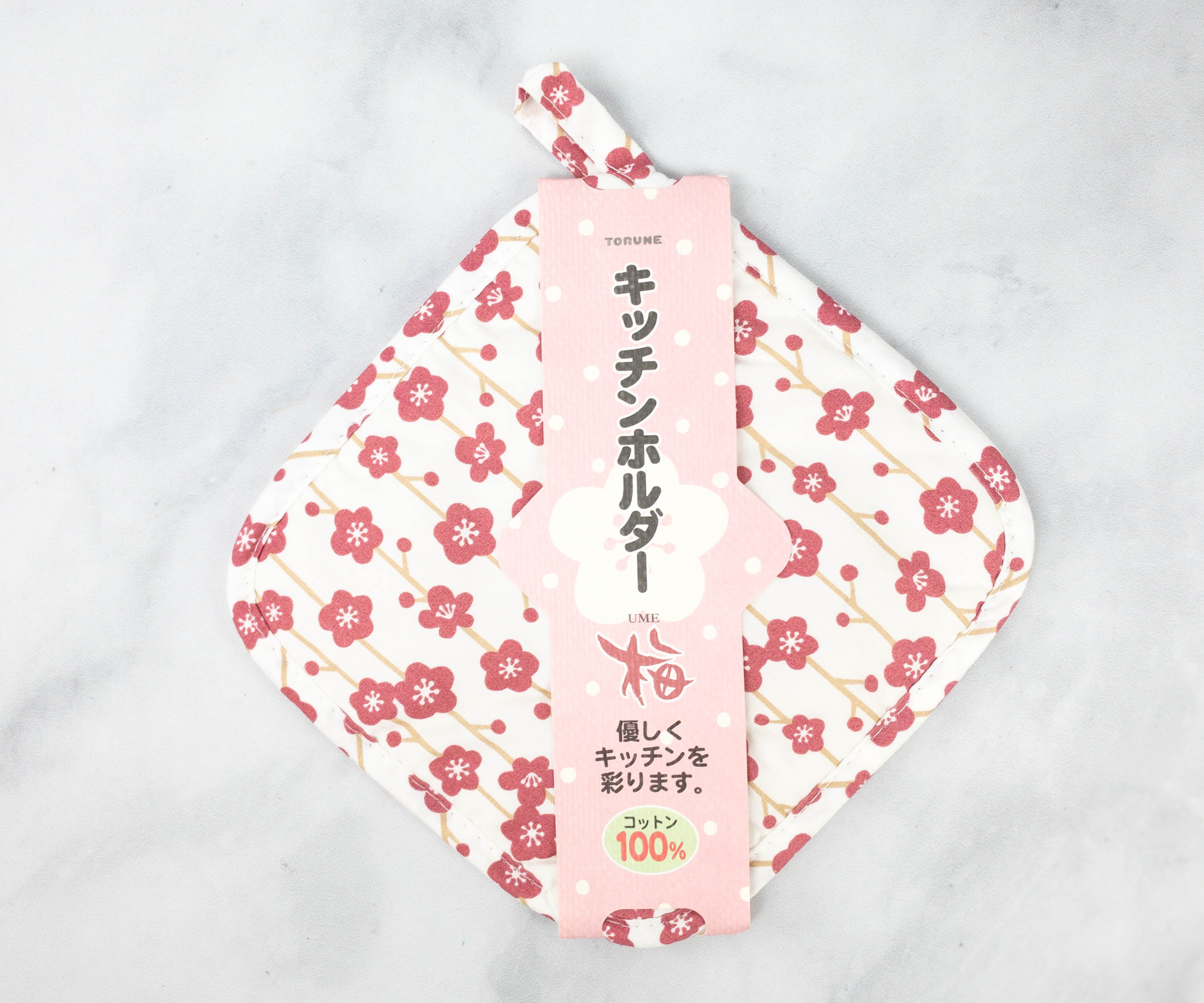 Spring Blossom Kitchen Hot Mat. This is such a cute kitchen holder! Subscribers will get 1 of 2 designs for this kitchen hot mat, and I received the Japanese Plum design.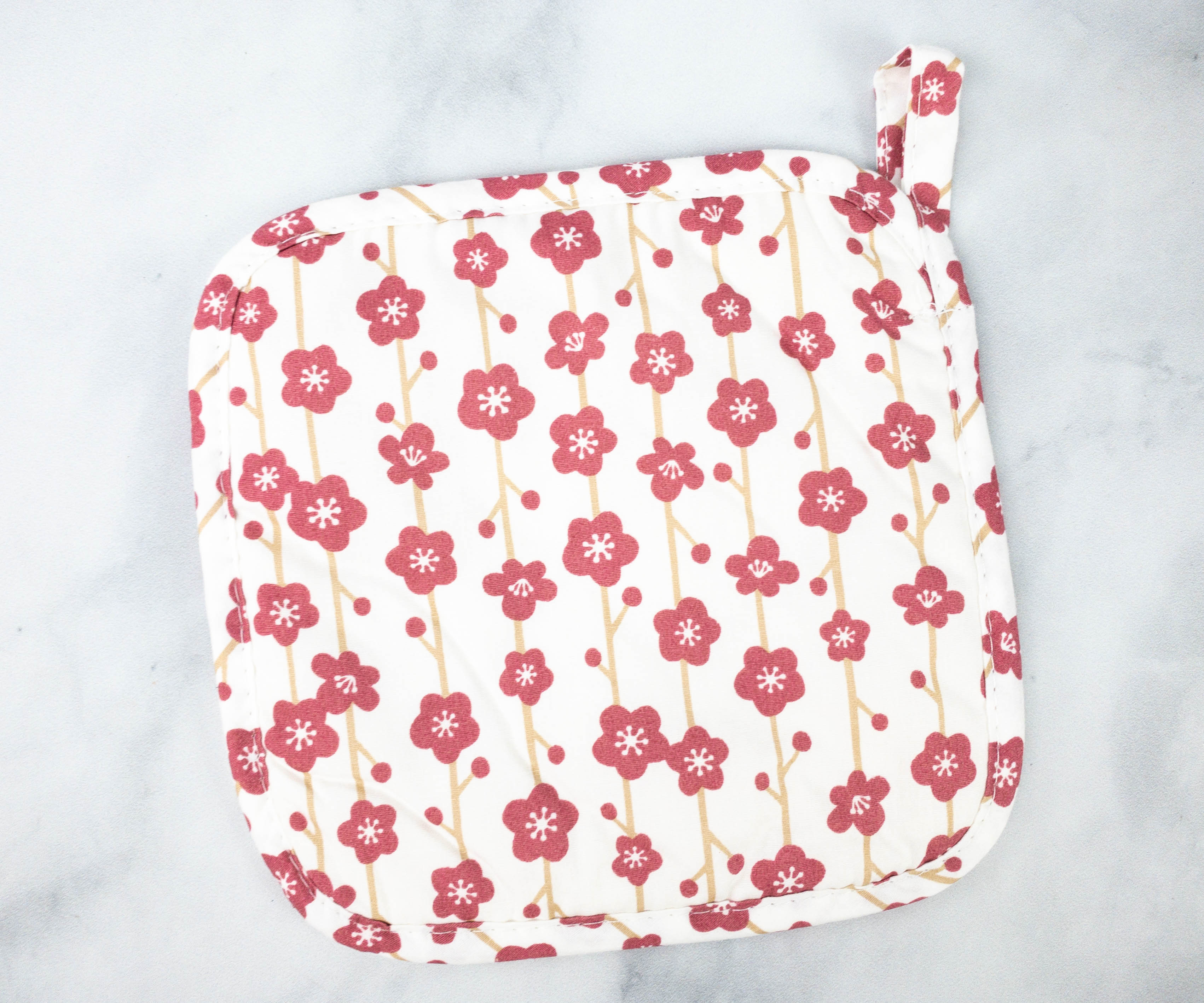 I love the spring blossom design! Its cream base color makes the Japanese Plum stand out. I also like that this kitchen holder is made from 100% cotton.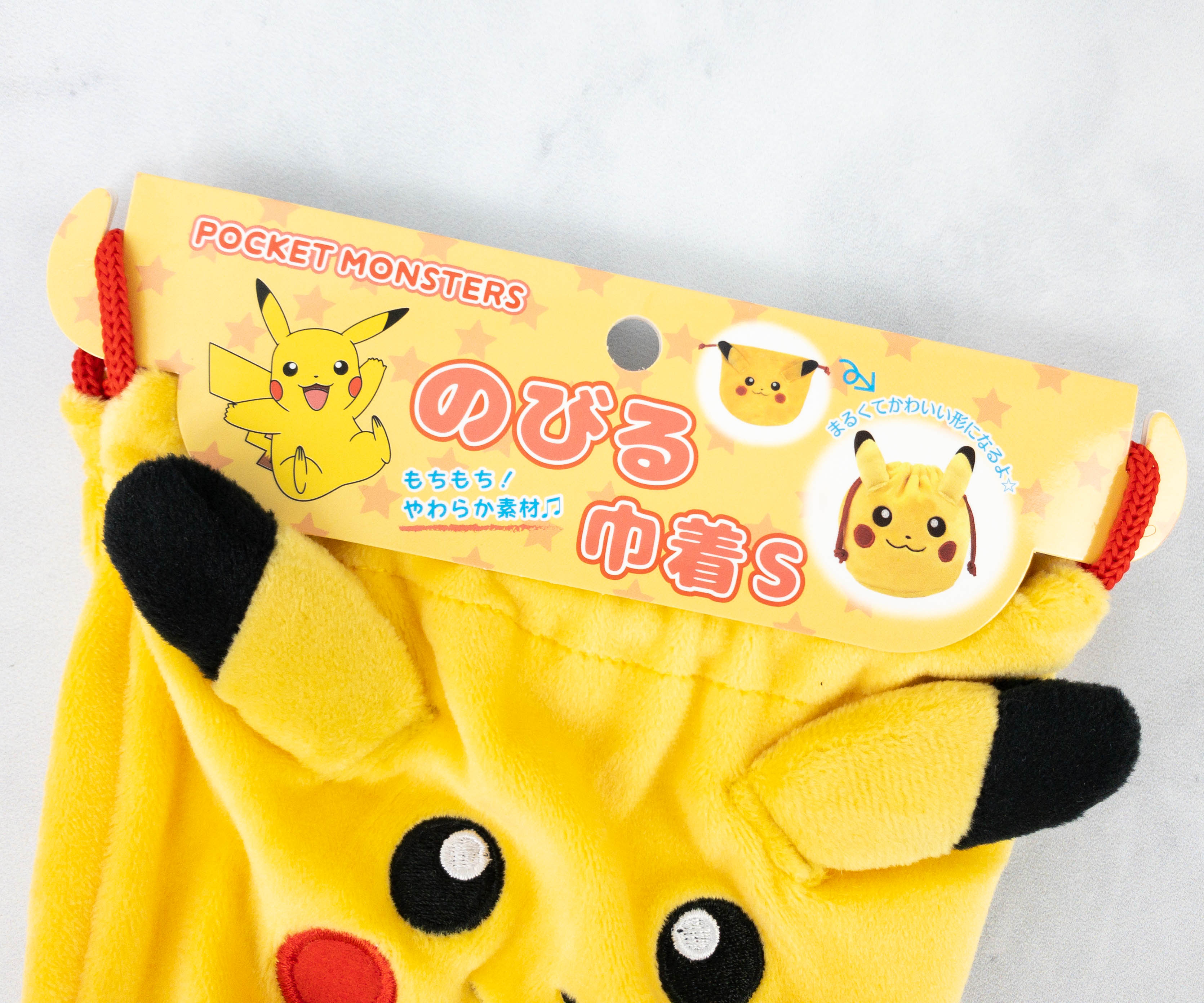 Kawaii Character Drawstring Pouch. This drawstring pouch is for Pokemon fans! There are seven character variants, and they're all so kawaii. I received Pikachu, an electric type Pokemon.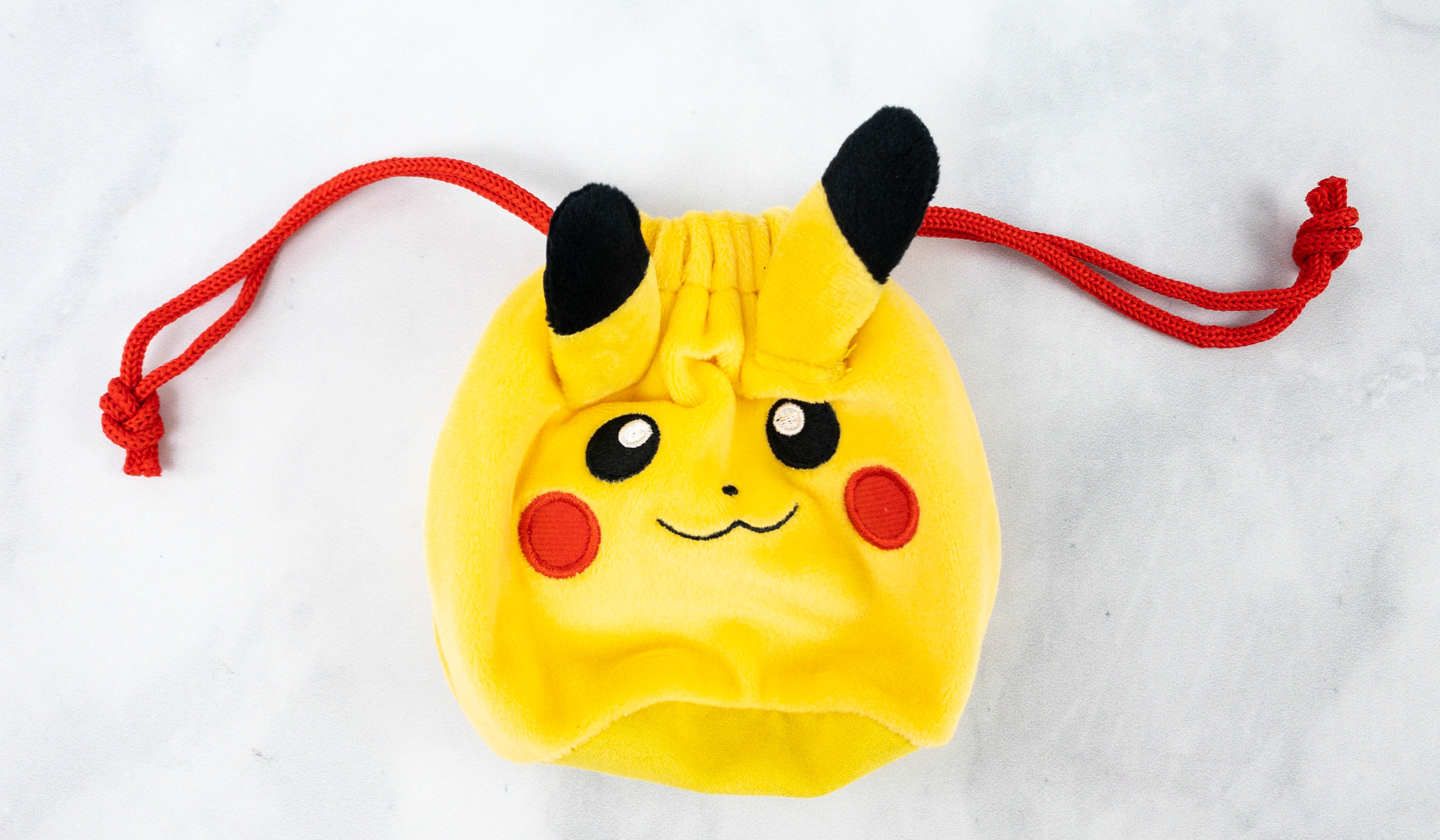 It's soft, and I can't get enough of Pikachu's smile! It's so adorable!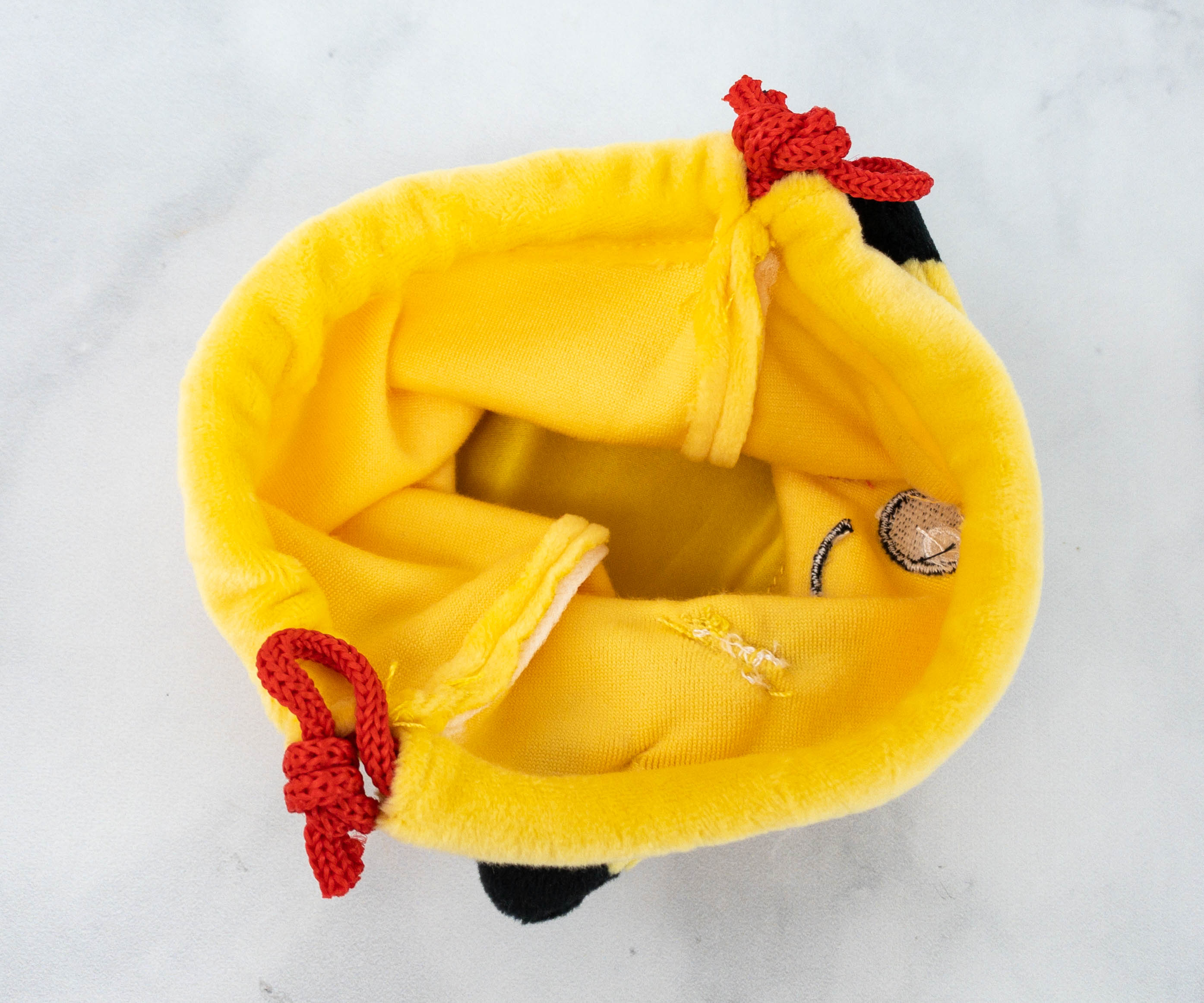 It can fit some small snacks and other knick-knacks!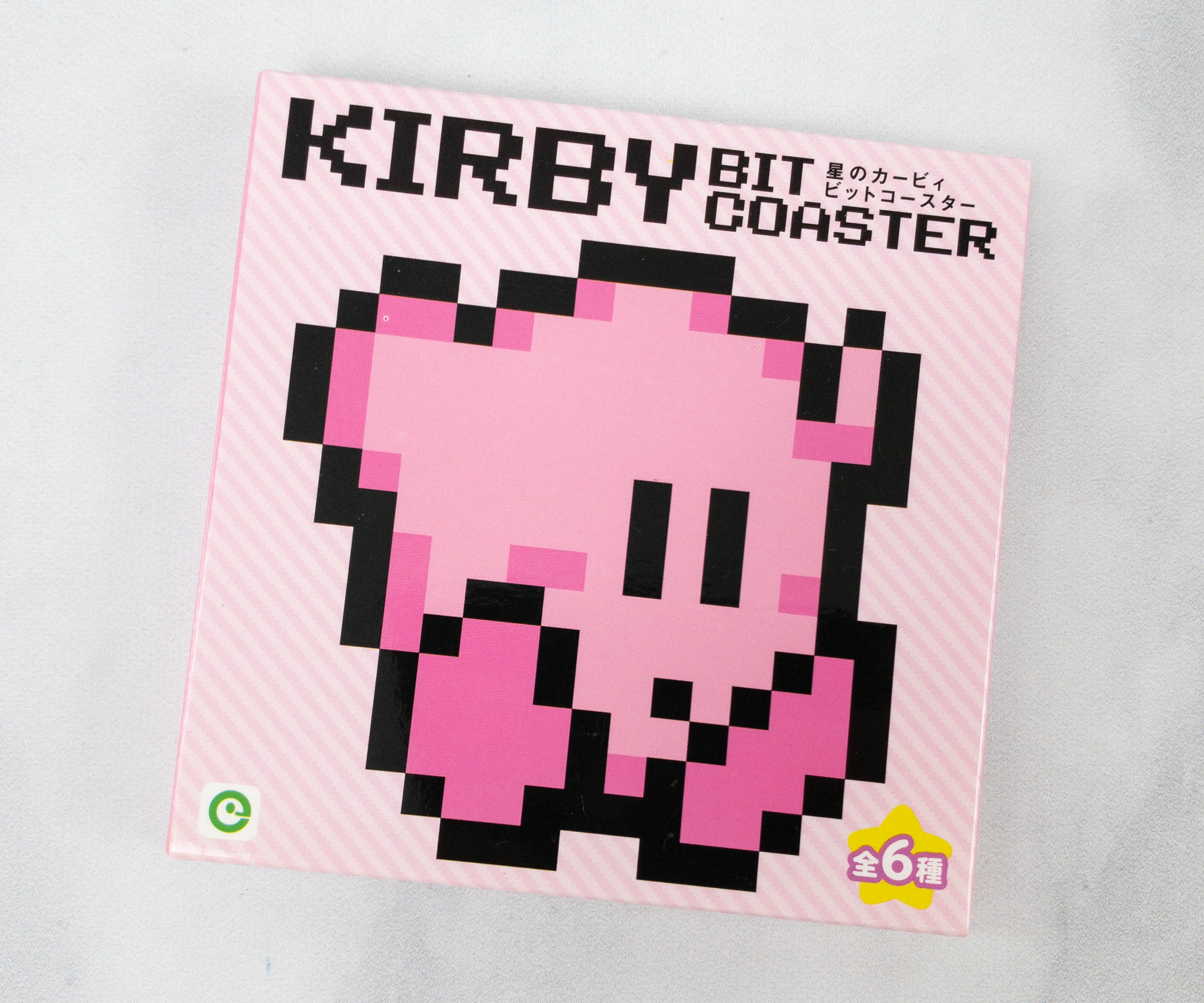 Kirby 8-Bit Coaster. Kirby is one cute alien hero! This cute coaster comes in six designs, centered around Kirby and his adventures. This will protect any surface from your hot or cold drinks.
It is made of rubber, and the dots are evenly spaced to enhance the grip of any drinkware. The 8-bit design feels so nostalgic. The coaster I received features Keeby, which is a yellow version of Kirby. This coaster also makes a cute decor!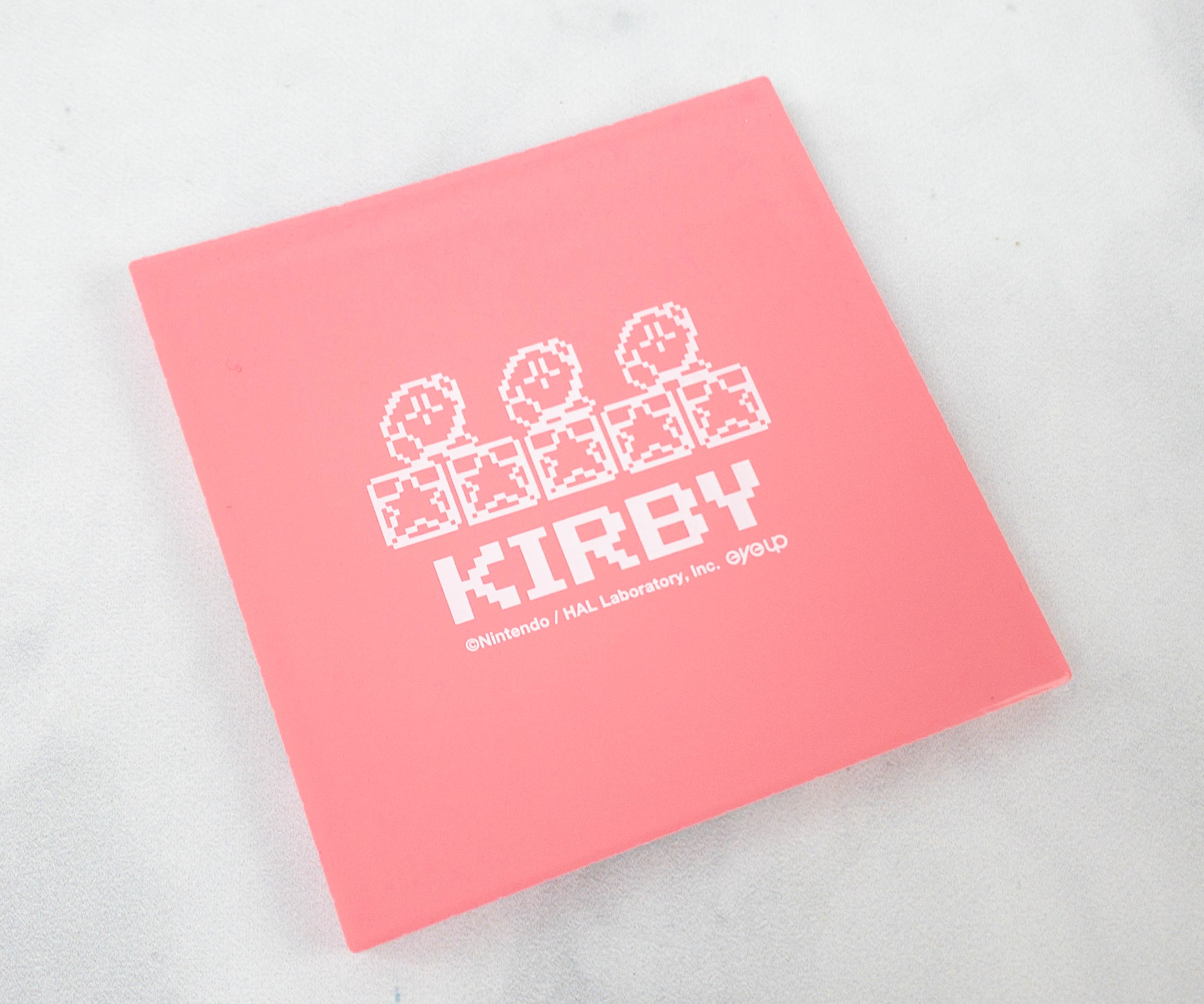 The back has a sleek rubber surface and has the name Kirby on it! It's in pink, which mainly represents Kirby.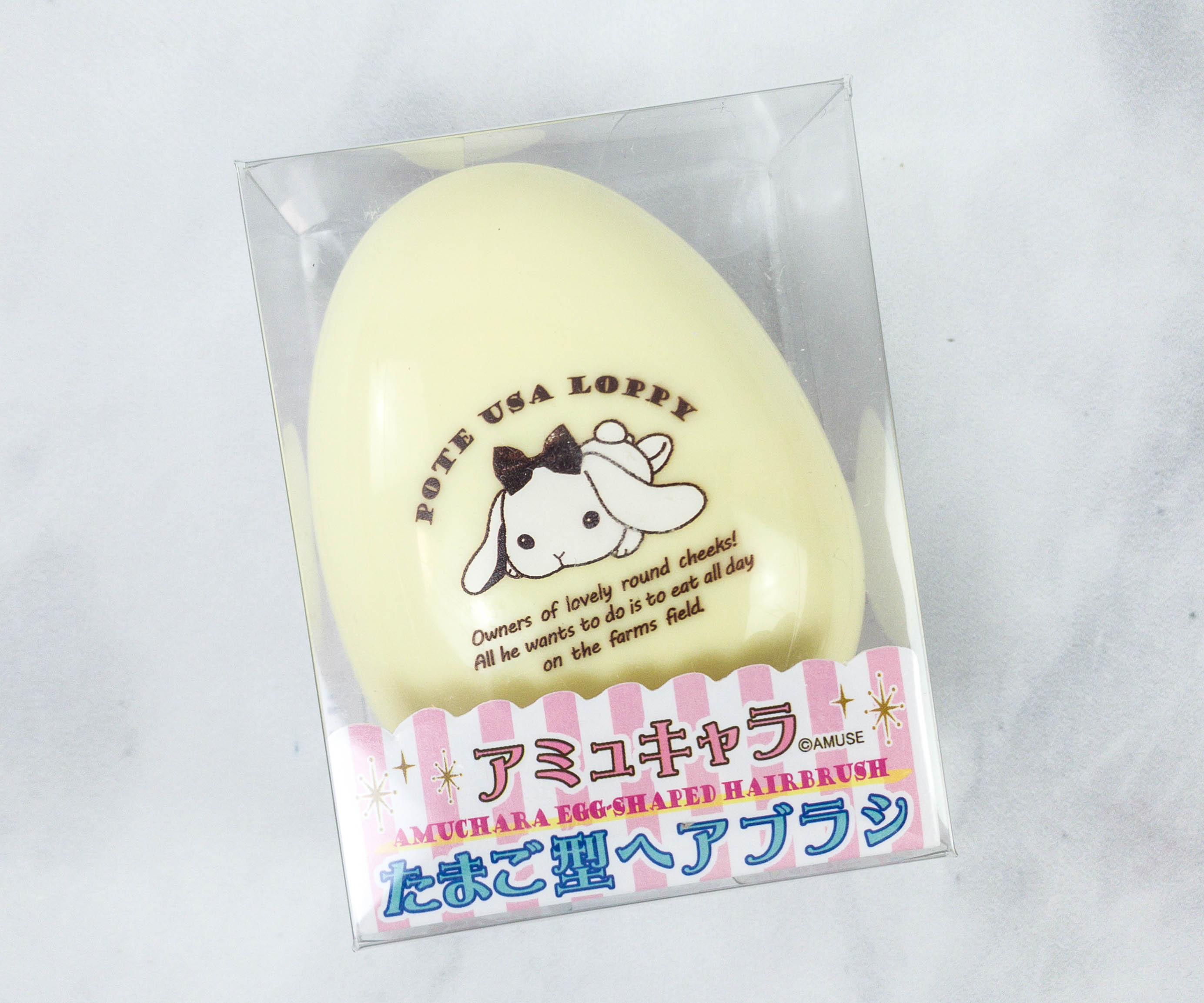 Yume Kawaii Tamago Hairbrush. Here's another cute and useful item inside this month's box, an egg-shaped hairbrush! This Tamago hairbrush comes in 4 kawaii pastel-colored variants.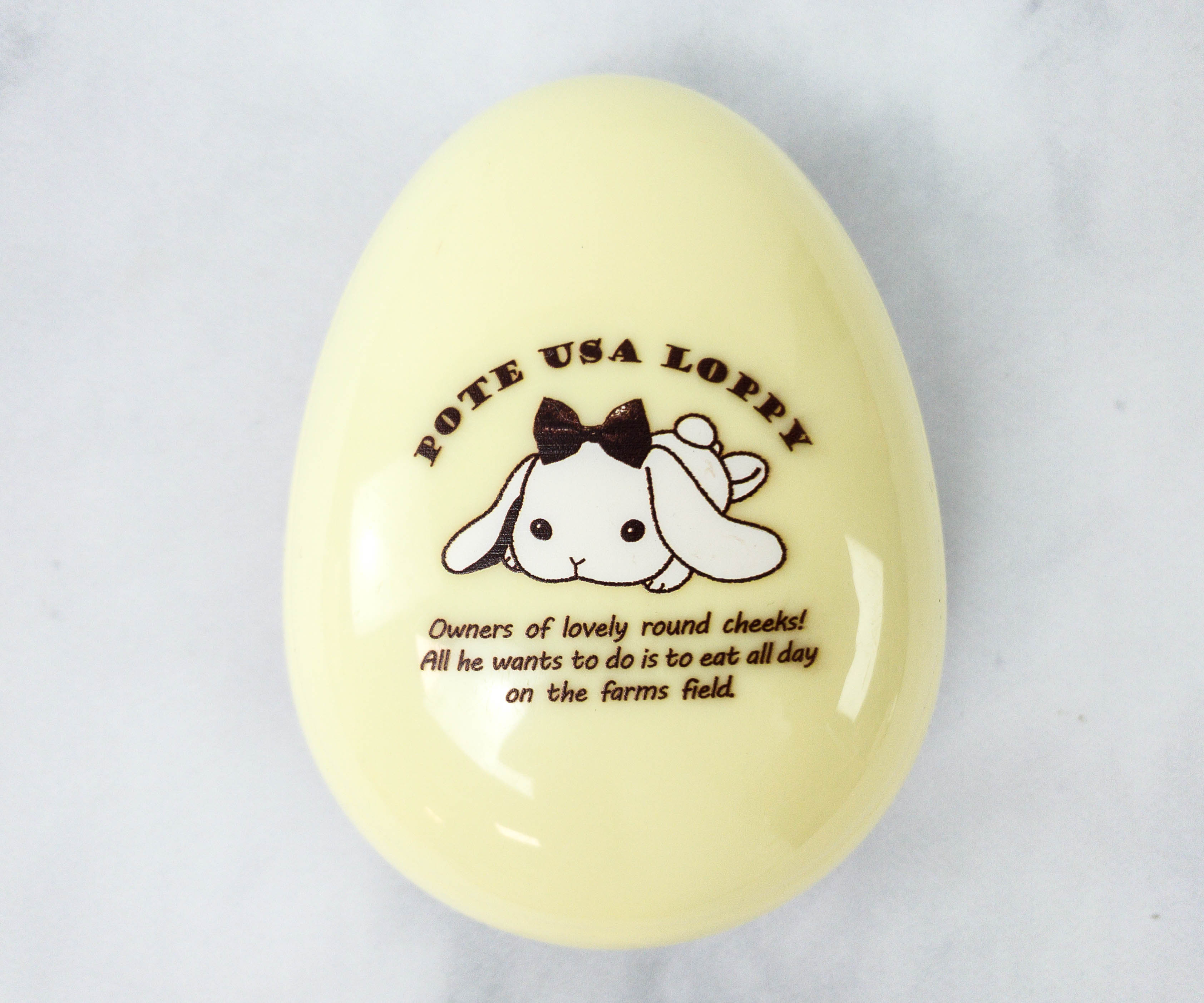 The one I received features the cute Shiroppy from Amuse's Pote USA Loppy bunny series! There's also a text below the drawing:
Owners of lovely round cheeks! All he wants to do is eat all day on the farms field.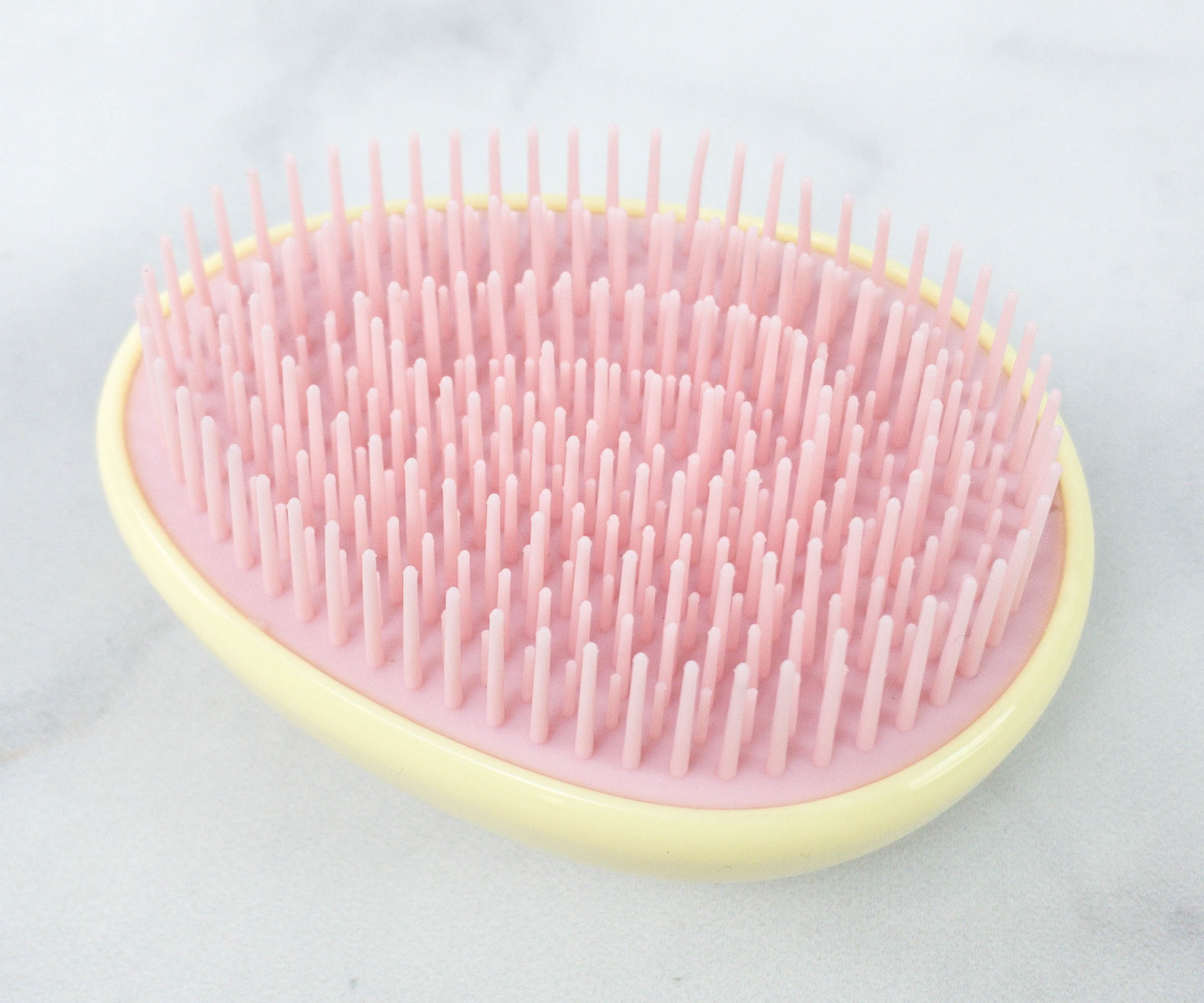 The short and long bristles glide softly on my hair as I brush it. They also came in pink!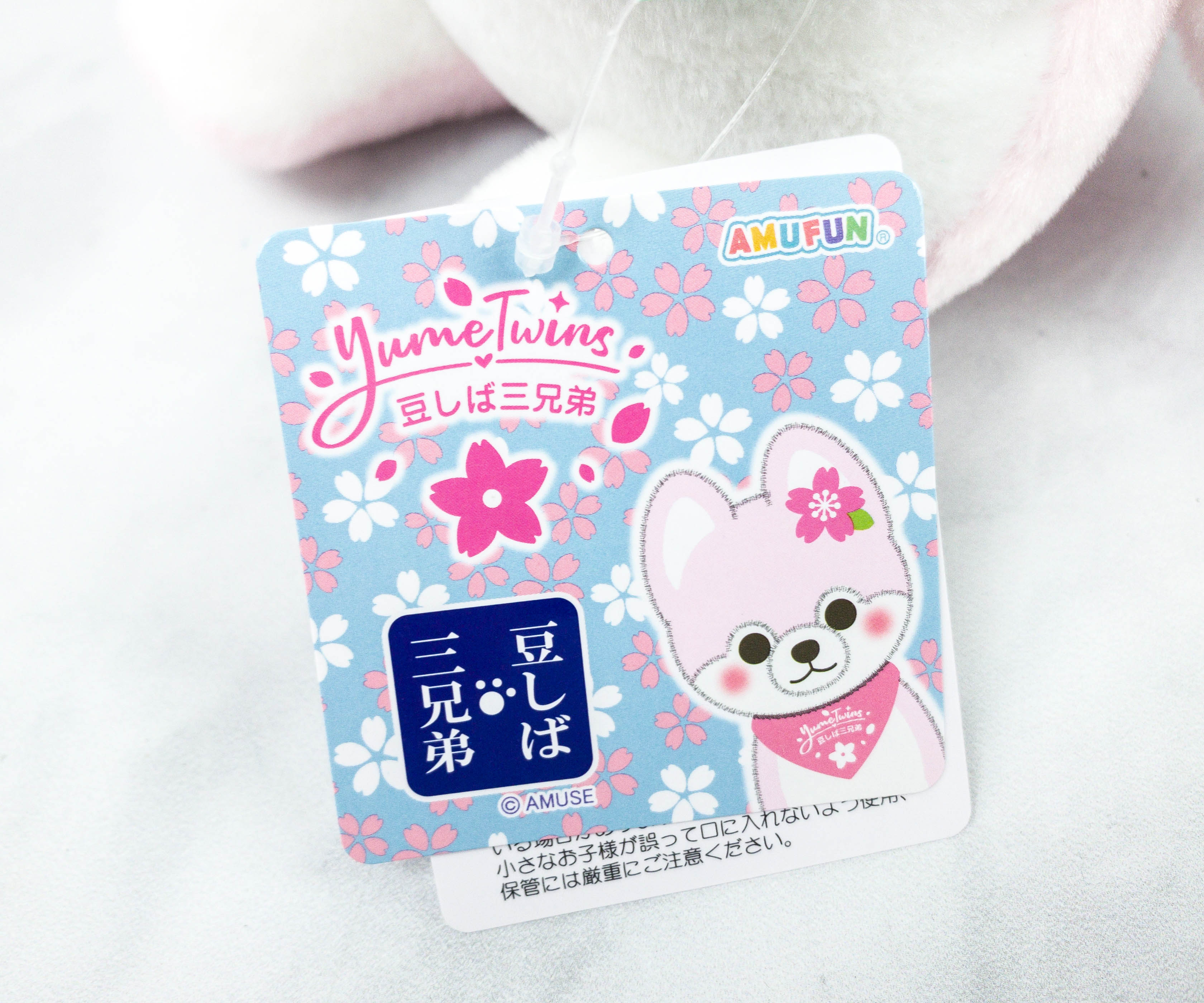 Mameshiba Sakura Puppy. For this month's YumeTwins exclusive, I received a kawaii plushie! I love dogs, so this stuffed animal is an instant win for me.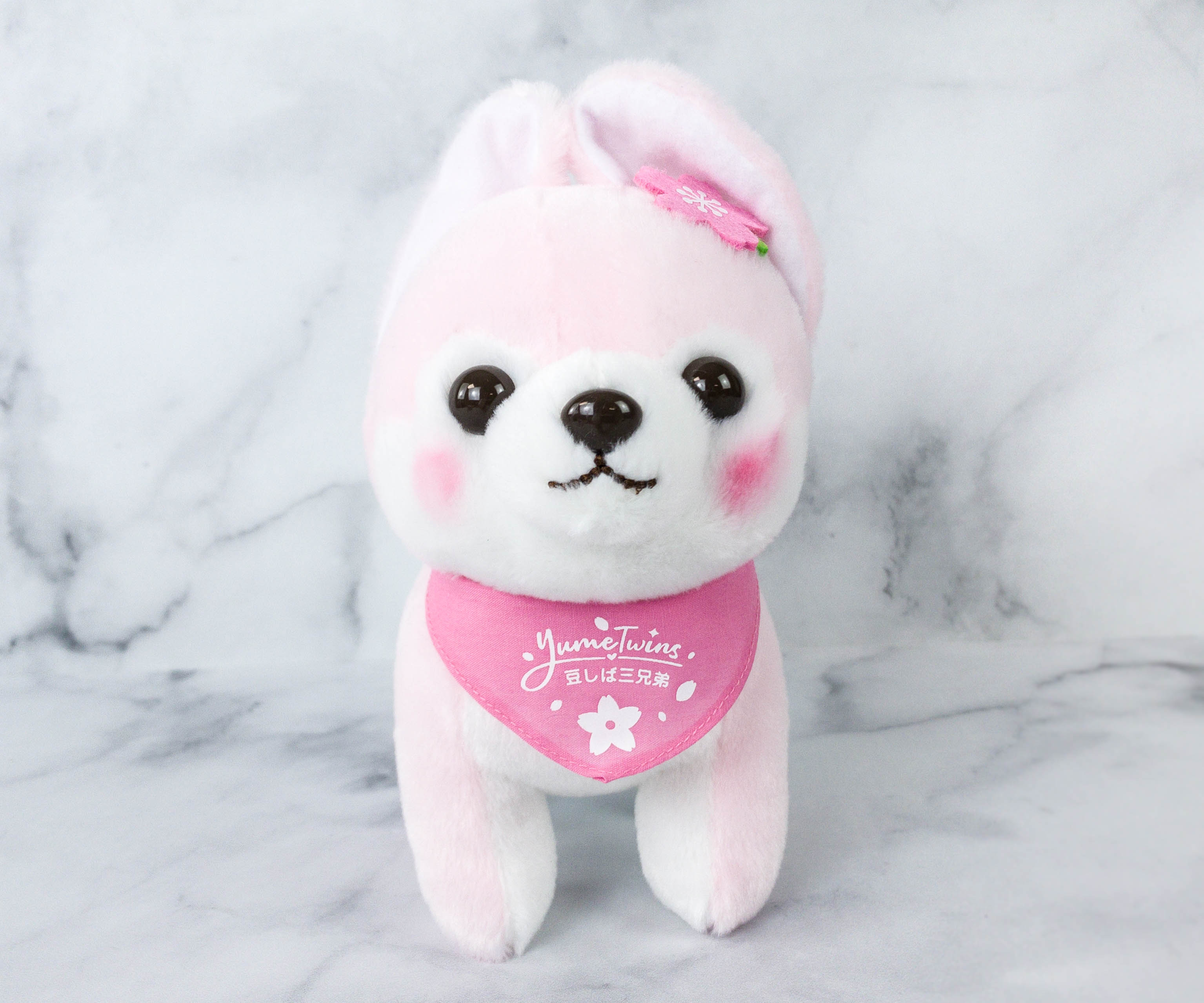 Look at this cutie! It's so soft and cuddly, and its fur is even colored in a light hue of pink, incorporating the theme Sakura!
Its blushing cheek looks so adorable! This Mameshiba sakura puppy even has a cherry blossom tucked on its ear and a pink stylish scarf around its neck!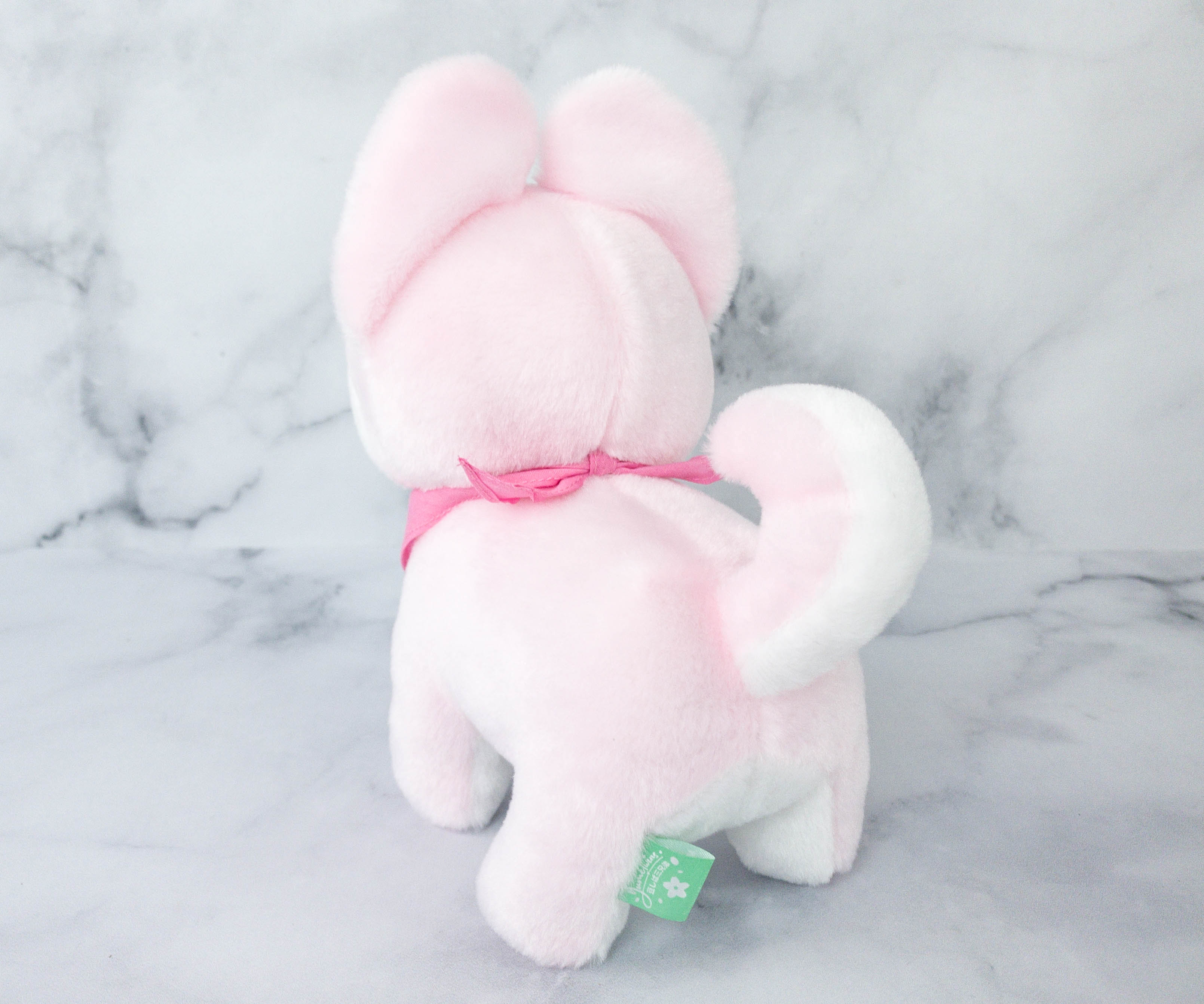 The back's smooth texture makes me want to pet it for real!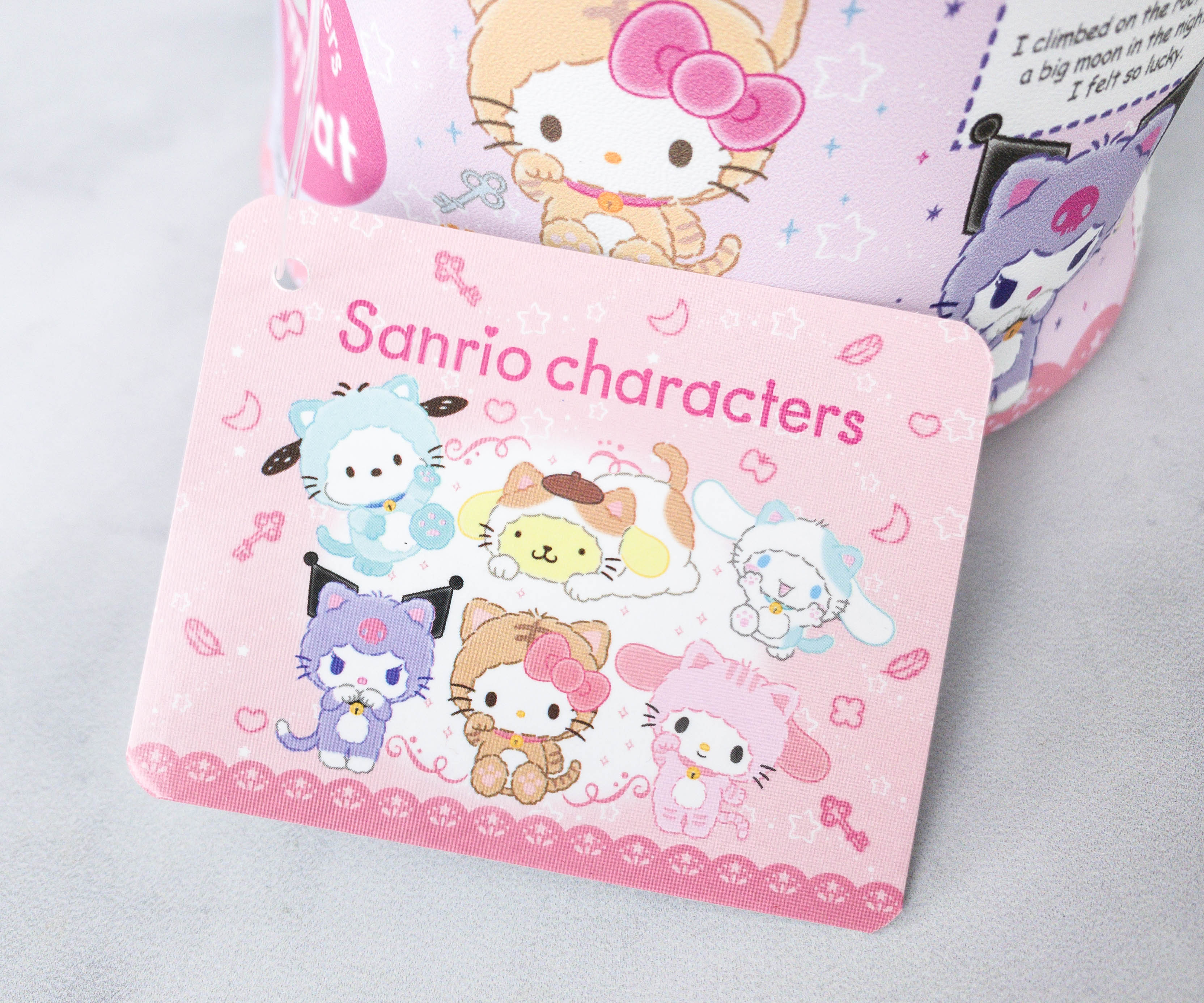 Sanrio Kitty Pals Pouch. There's another pouch in my box, and it features Sanrio characters in cat costumes!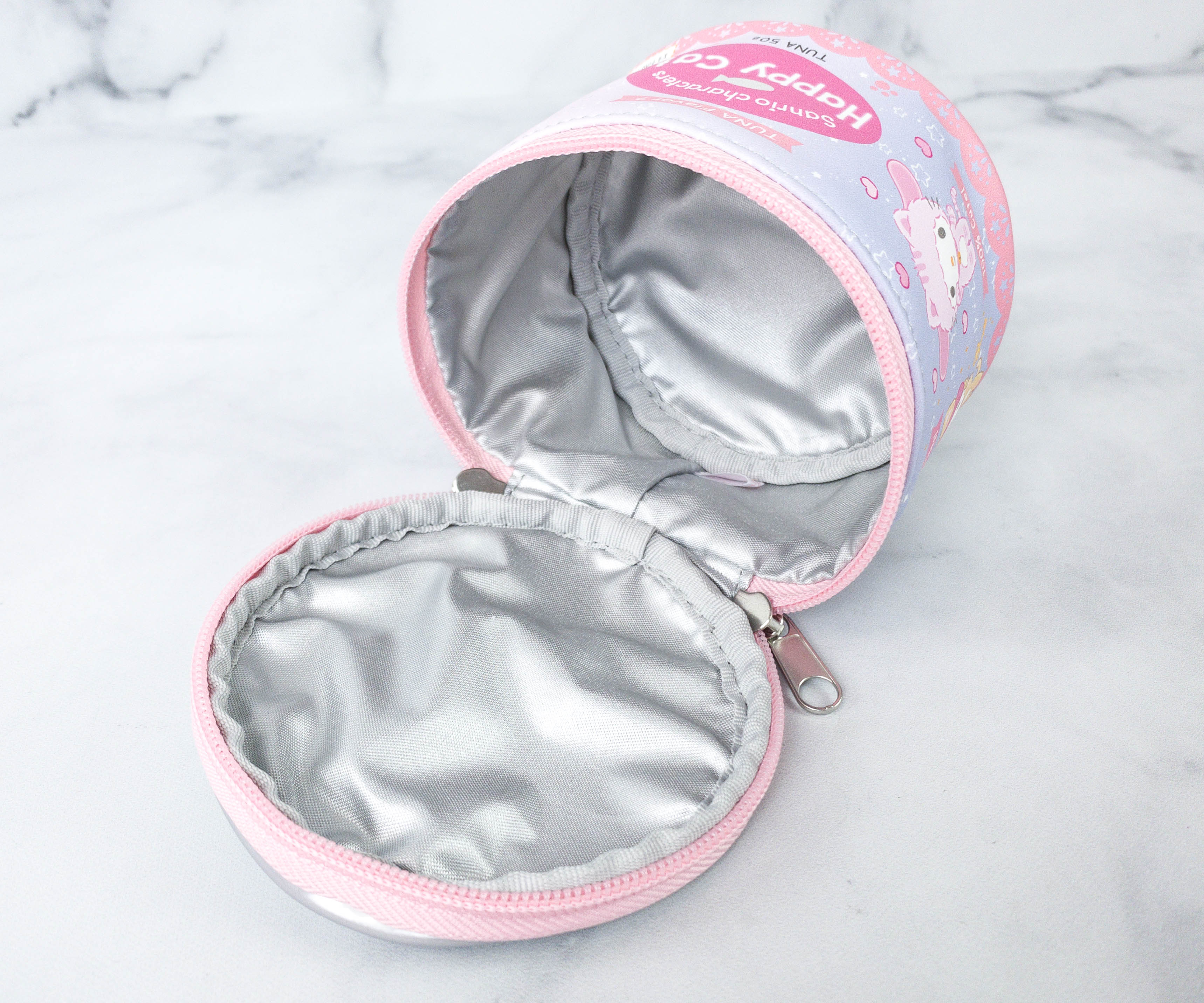 The inner lining of this kawaii pouch is silver colored.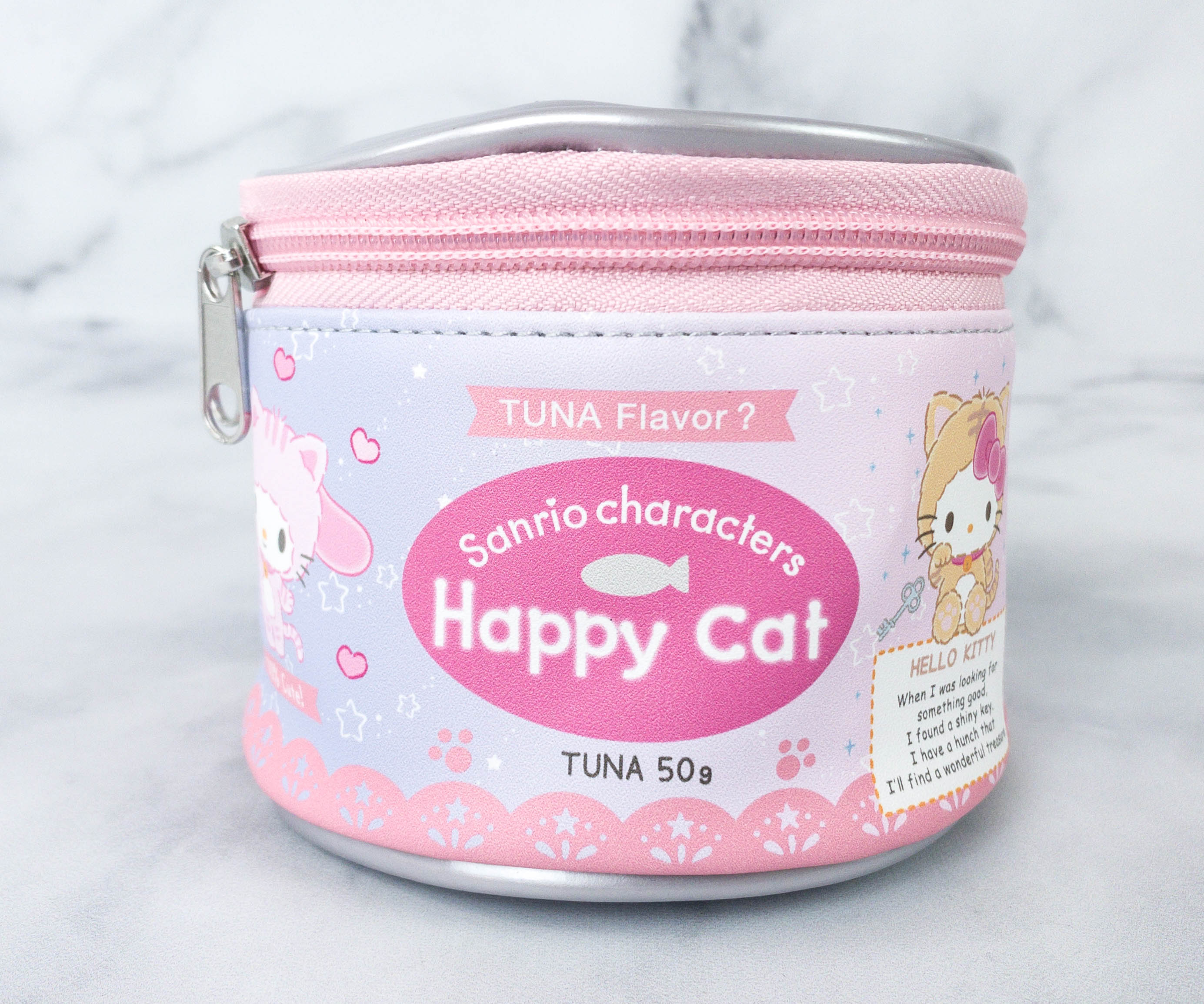 Subscribers will receive either the tuna or salmon design. I received the tuna and I love it!
It has cute illustrations of the Sanrio Characters bedecked in cat costumes! Here's Kuromi, My Melody, and Hello Kitty sharing their experiences.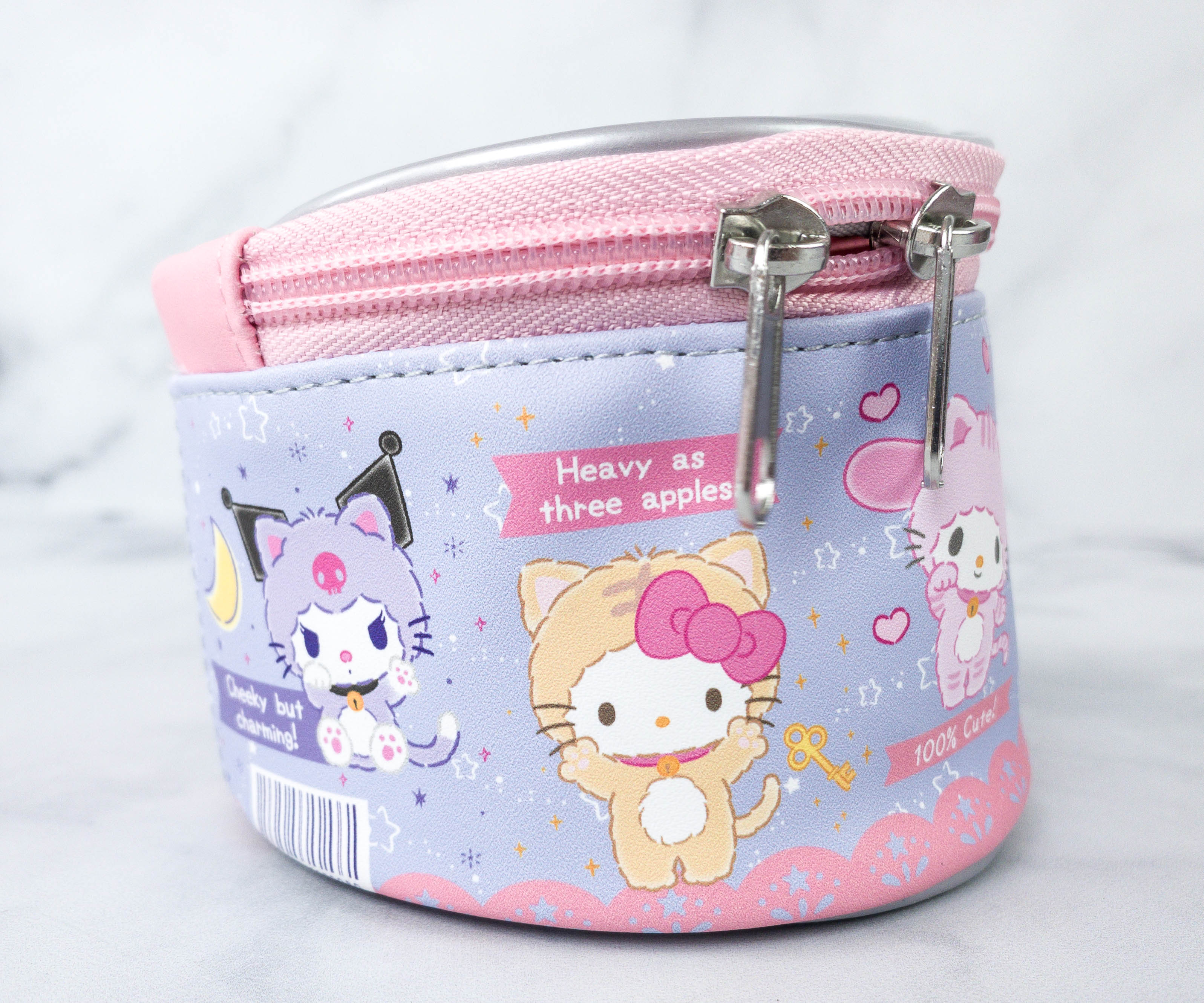 The pouch has double zippers for easy opening! Turn the tuna can around, and you'll see the character's faces. I'm quite surprised that Hello Kitty weighs as heavy as three apples!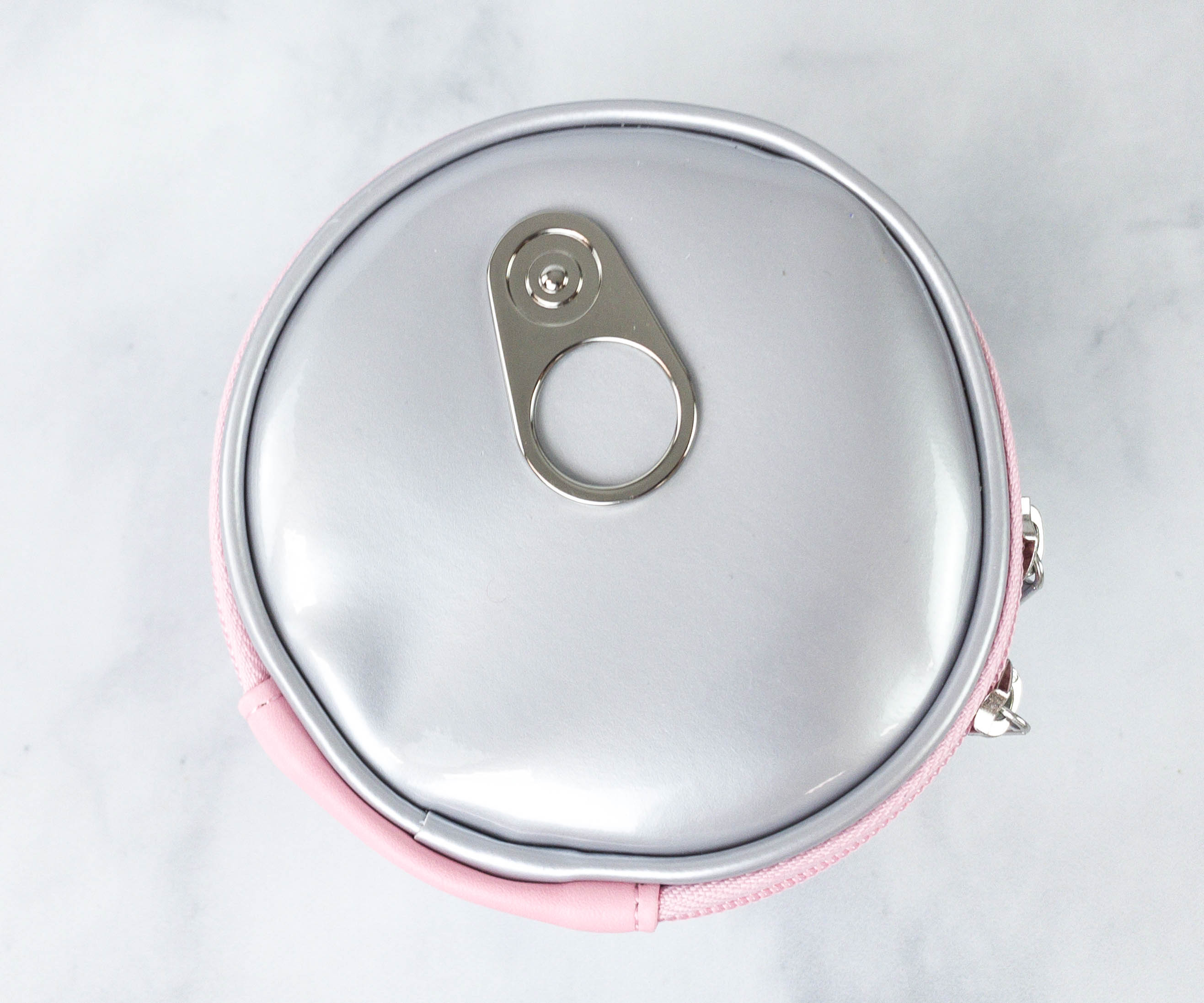 The top part of the pouch even has a pull tab for a full effect!
YumeTwins sent another box overflowing with cuteness! I like everything I received, but my favorite is the puppy plushie. It's just so adorable and cuddly, I want to have it with me all the time. I also like the coaster because the design is unique! They never fail to send useful items as well, like the brush and the pouch. Whether you're a Japan fan or you simply love collecting cute items, YumeTwins is for you! They often feature licensed Sanrio items, plus the item variations add excitement when unboxing!
What do you think of YumeTwins this month?