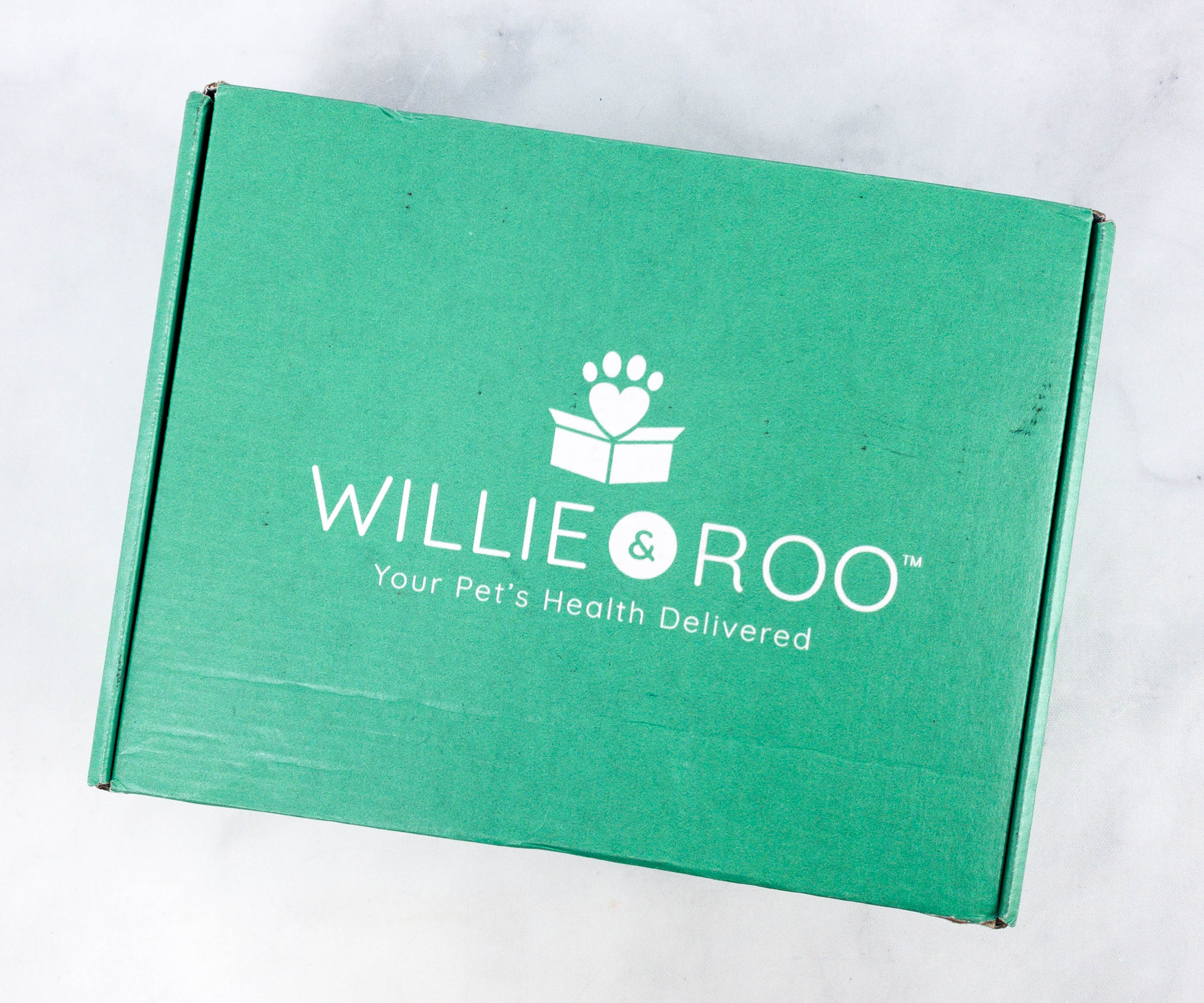 Willie & Roo is a pet wellness subscription that delivers personalized boxes for dogs or cats. Subscribers will be able to choose boxes based on their pet's size, as well as from three different subscription levels: Pampered, Healthy, or Happy.
Happy – wholesome all-natural treats, enriching toy or wellness product, healthy chew, personal web page for your pup (starts at $33.95 monthly)
Healthy – Everything in Happy plus a custom selected health supplement for your pet (starts at $42.95 monthly)
Pampered – Everything in Healthy plus a surprise pet PAWrent gift (starts at 49.95 monthly)
DEAL: Get 20% off your first 6 months on any dog or cat subscription! Use coupon code HELLOSUB20.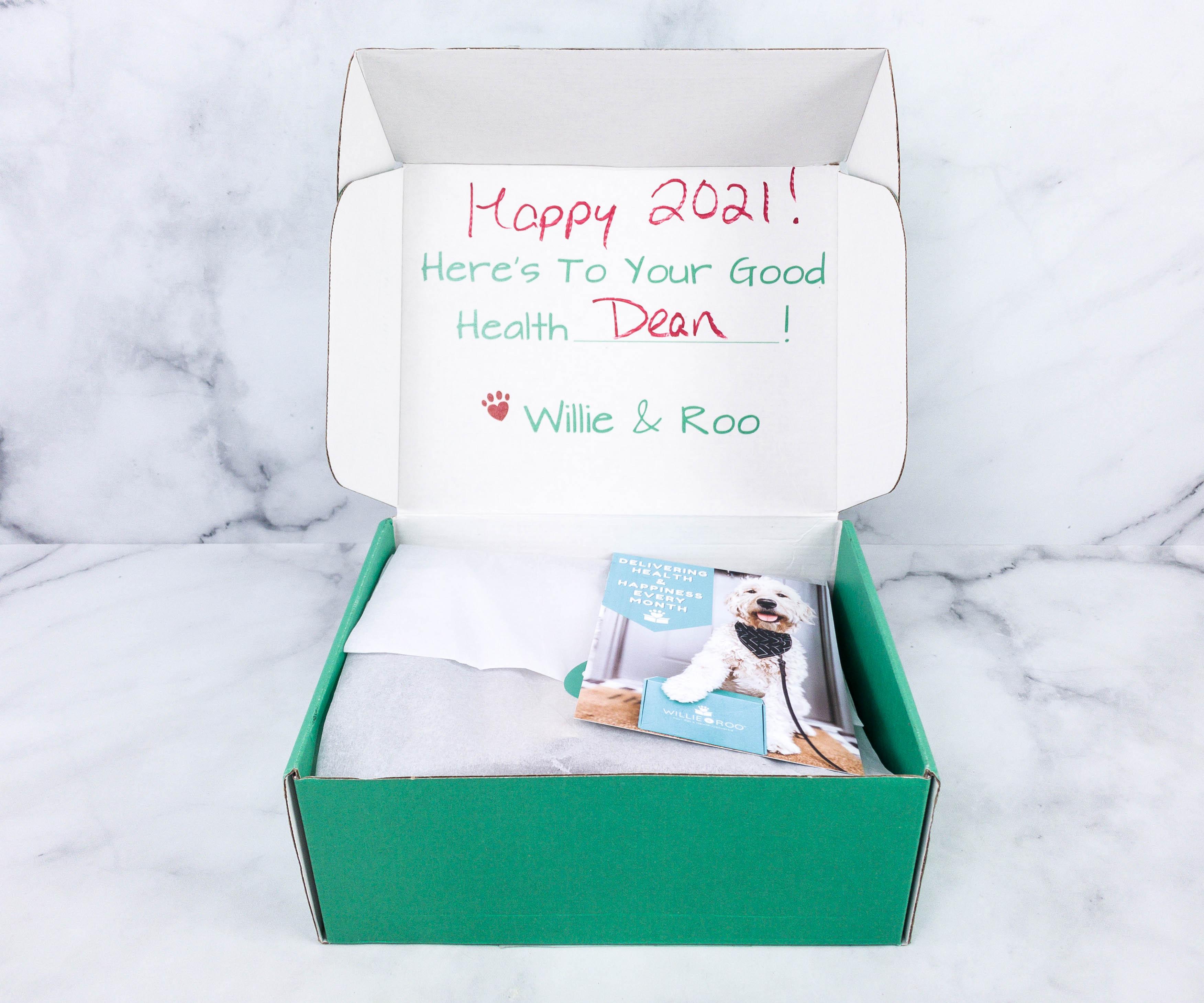 The interior of the box cover features a customized message for Dean!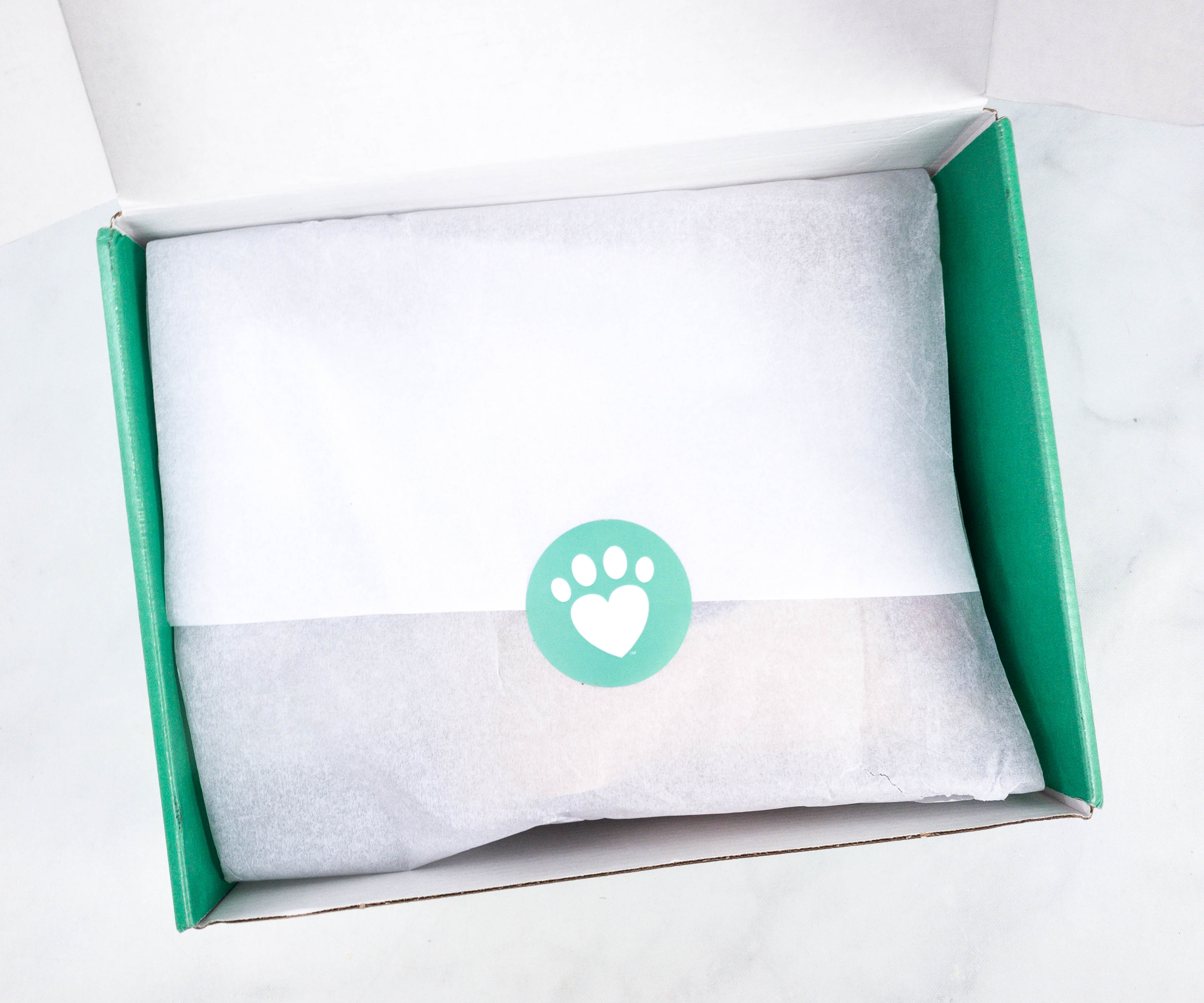 The items were packed with a white wrapping paper, sealed with Willie & Roo sticker.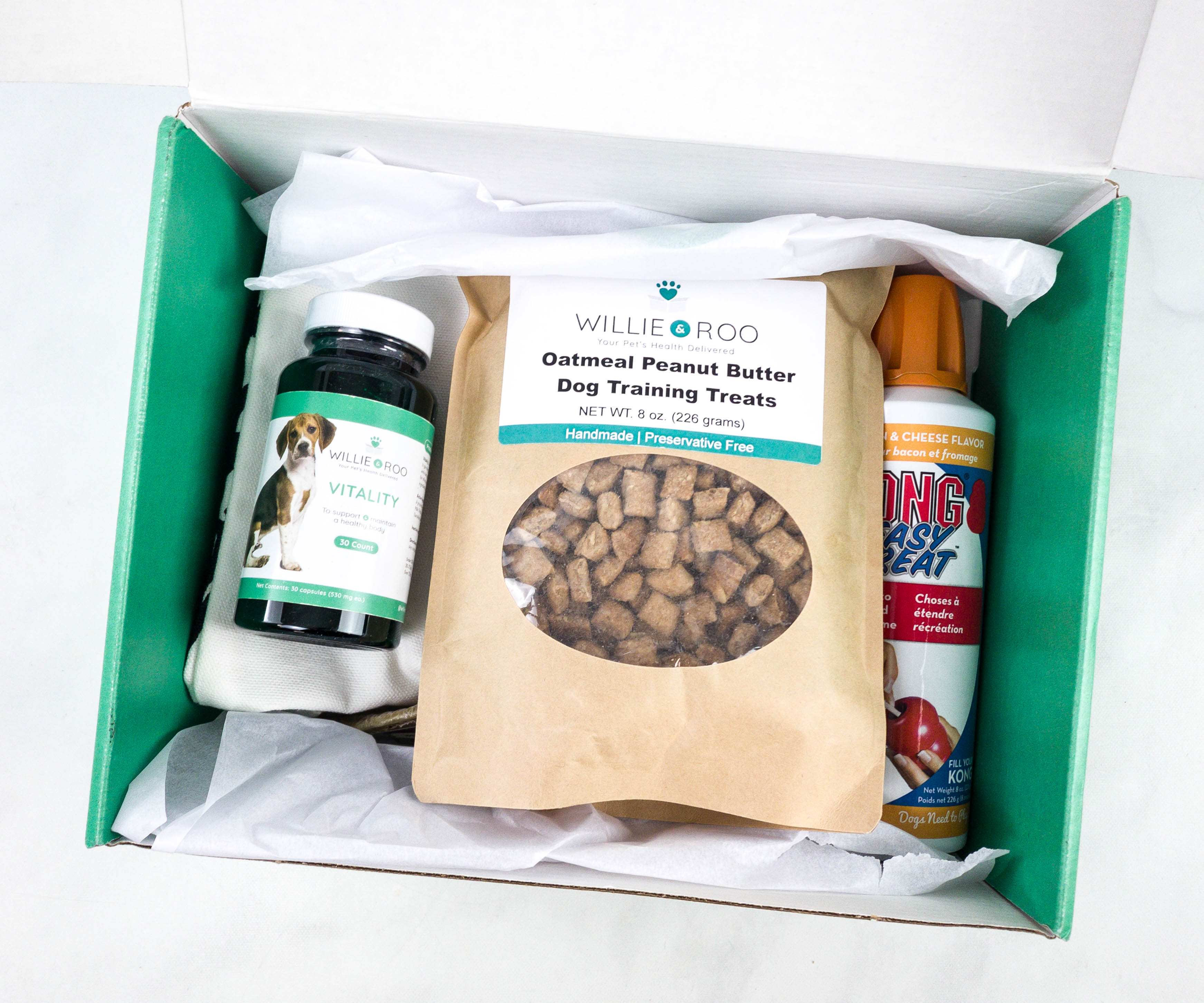 They arrived in great condition!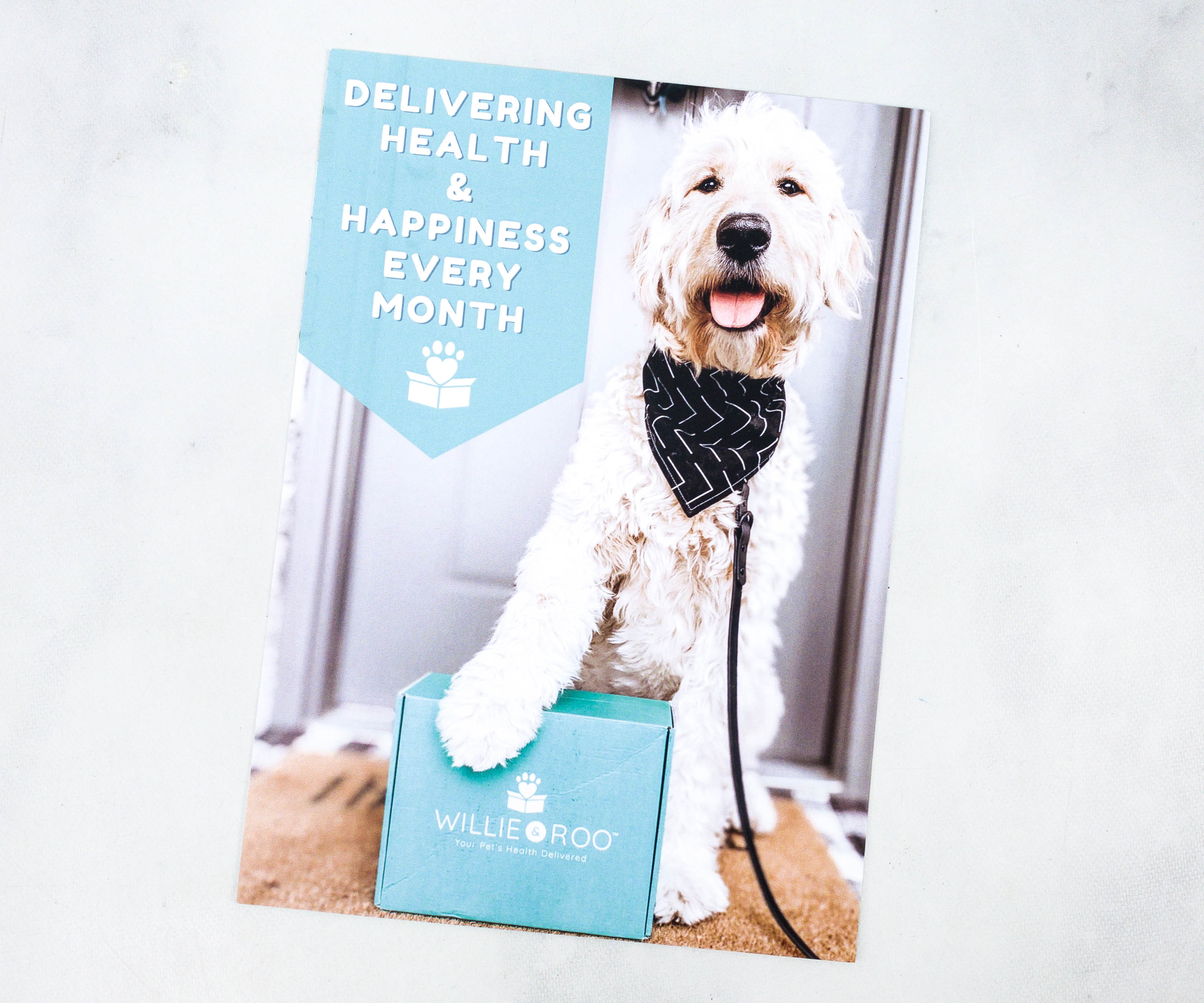 Included in this month's box is a cute card from Willie & Roo!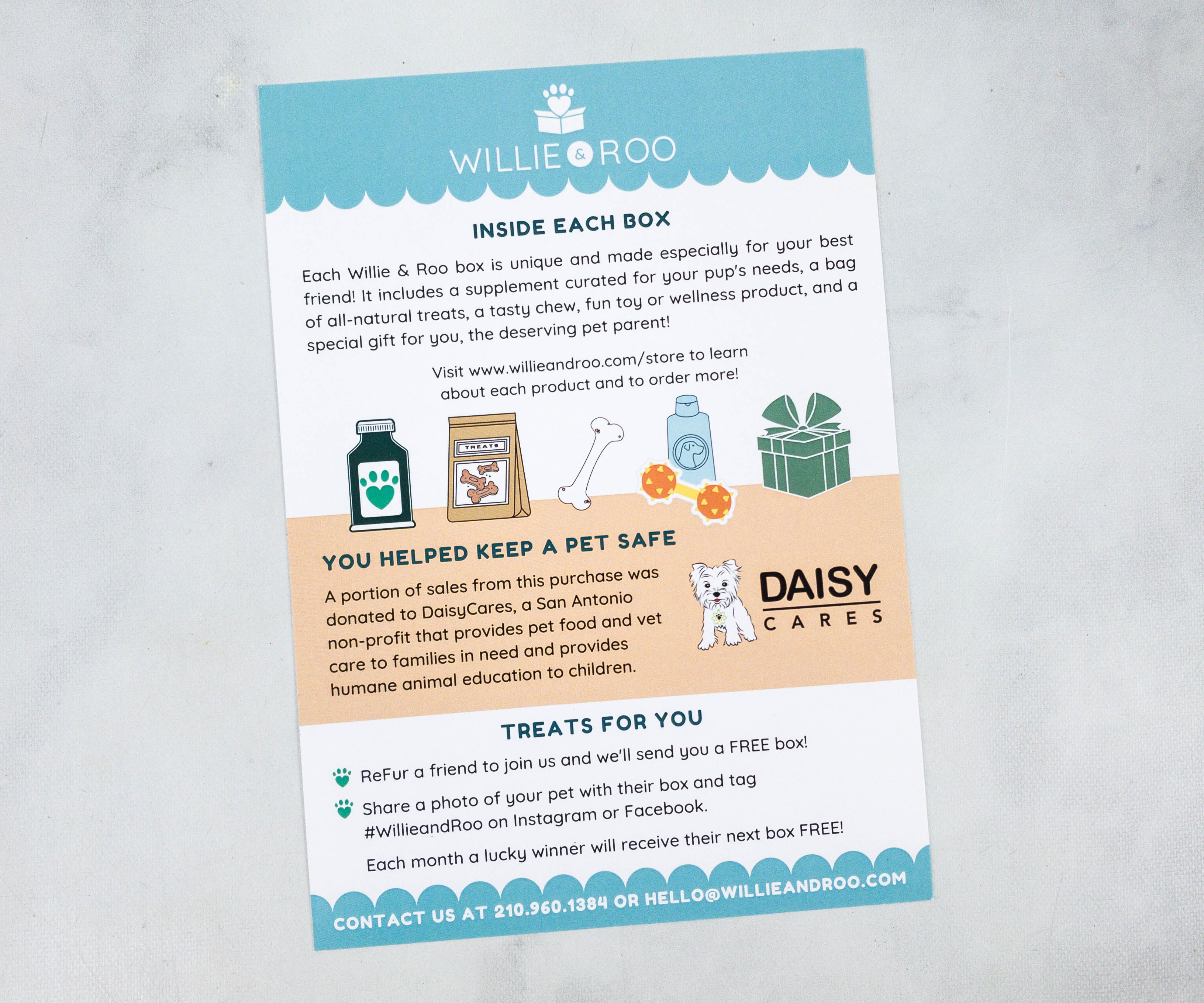 This subscription gives back to the community! They've partnered with Daisy Cares, and a percentage of all proceeds help support the organization's efforts.
Daisy Cares is a 501(c)(3) non-profit corporation created to provide pet food & medical care to needy pets, as well as reduce animal abuse through public education and awareness.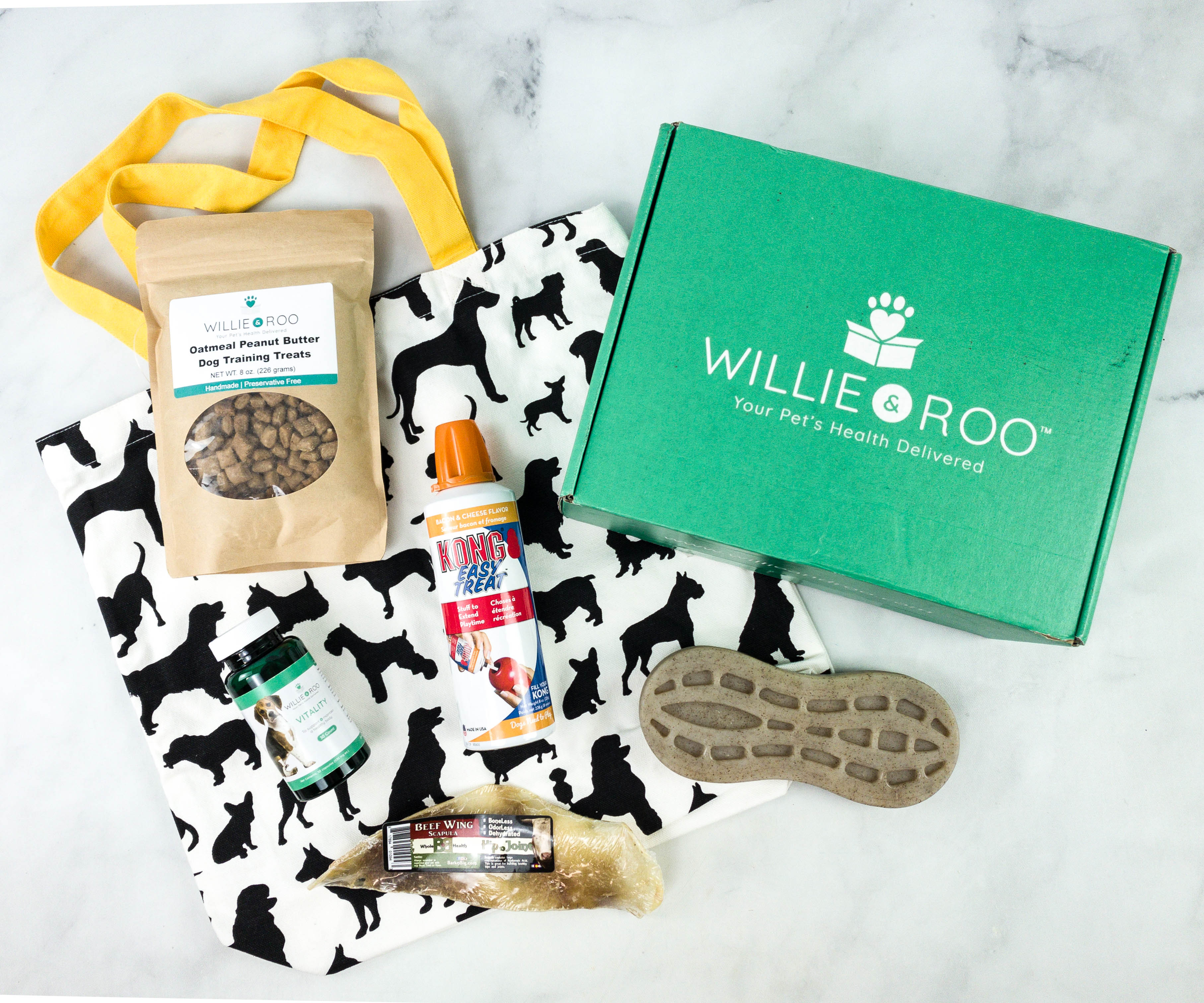 Everything in my box!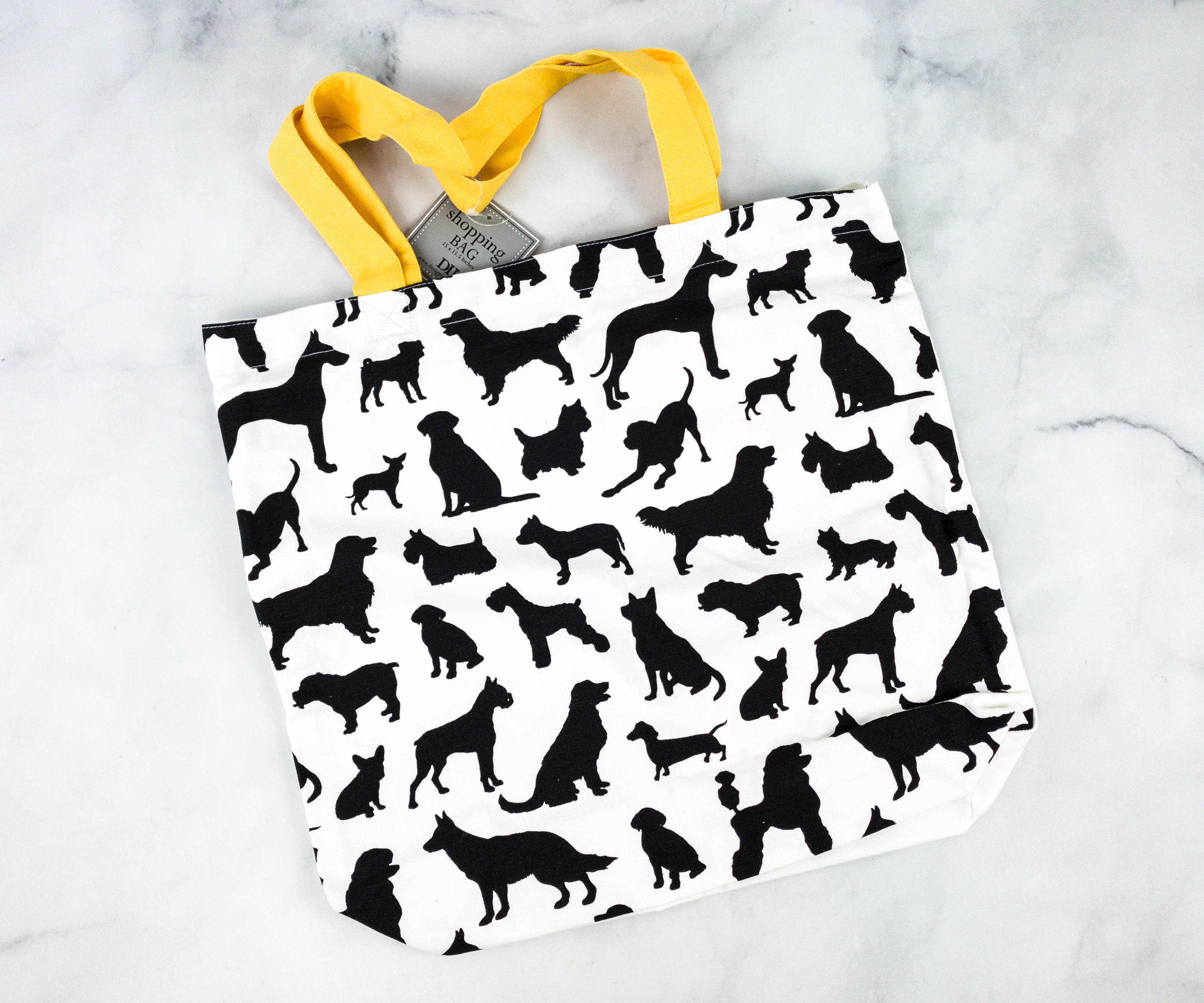 Shopping Bag. This month's featured item for pet parents is a reusable shopping bag. It has a white base color, plus silhouette prints of different breeds of dogs. I love it!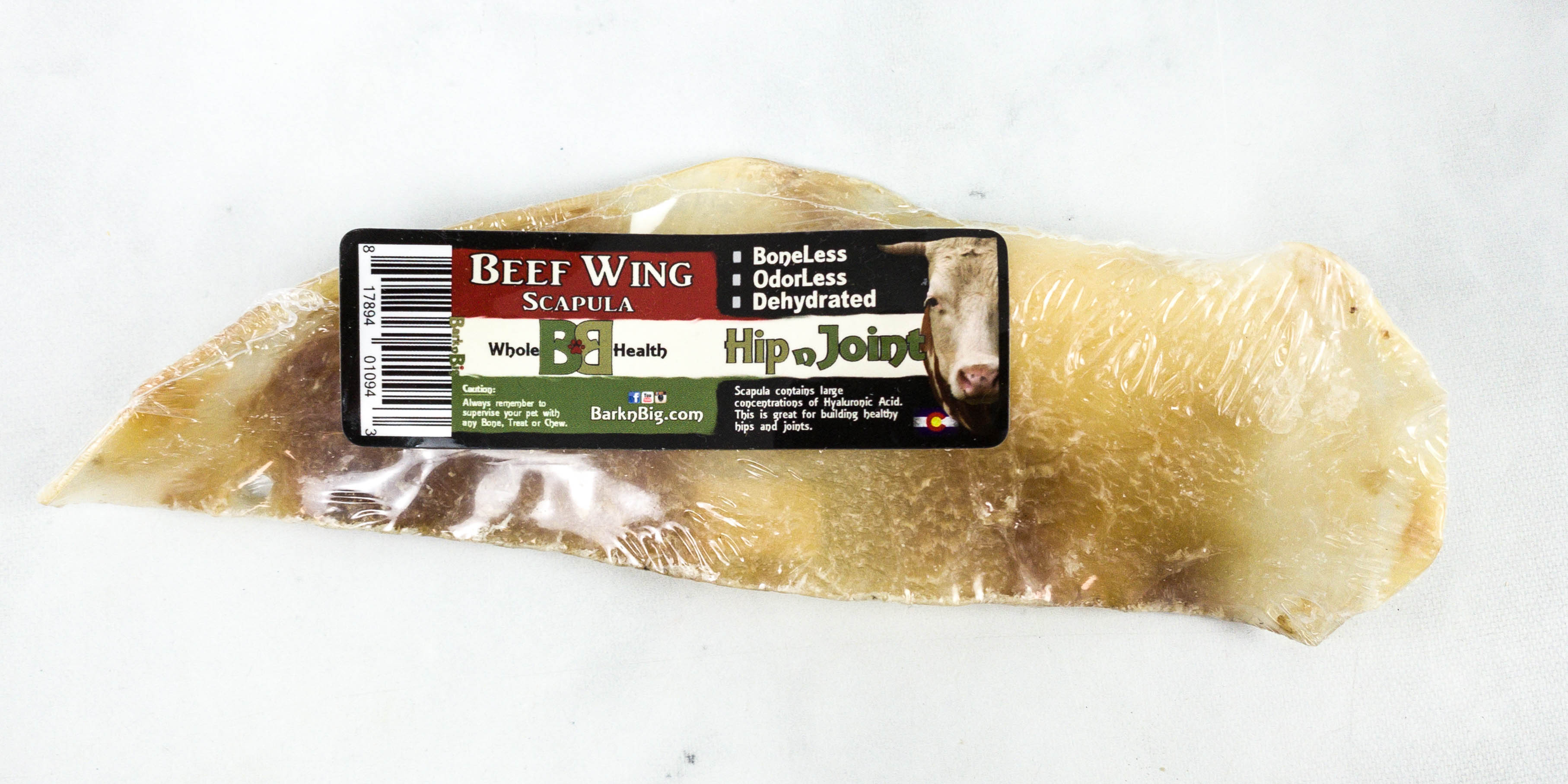 Barn n Big Beef Wing Scapula. It's a dental chew made from natural beef wing scapula collected from the cow's shoulder blade. This part is known to be a great source of protein, glucosamine, and chondroitin which supports healthy joints and the immune system.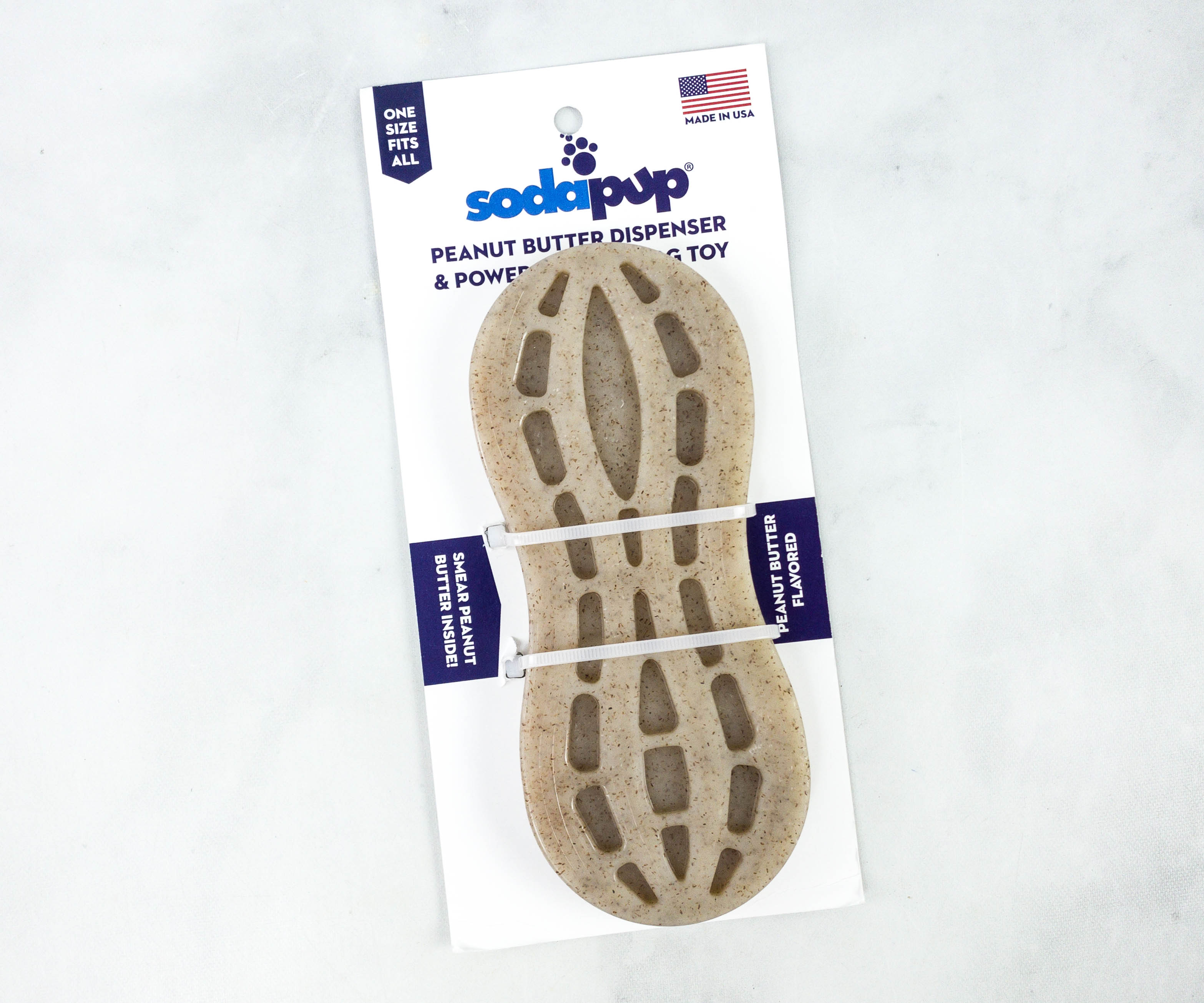 Soda Pup Peanut Butter Dispenser ($9.99) Made from nylon and wood composite material, here's a fun toy for dogs which is shaped like a peanut and can also be used as a peanut butter dispenser. It's designed to withstand even the strongest chewers!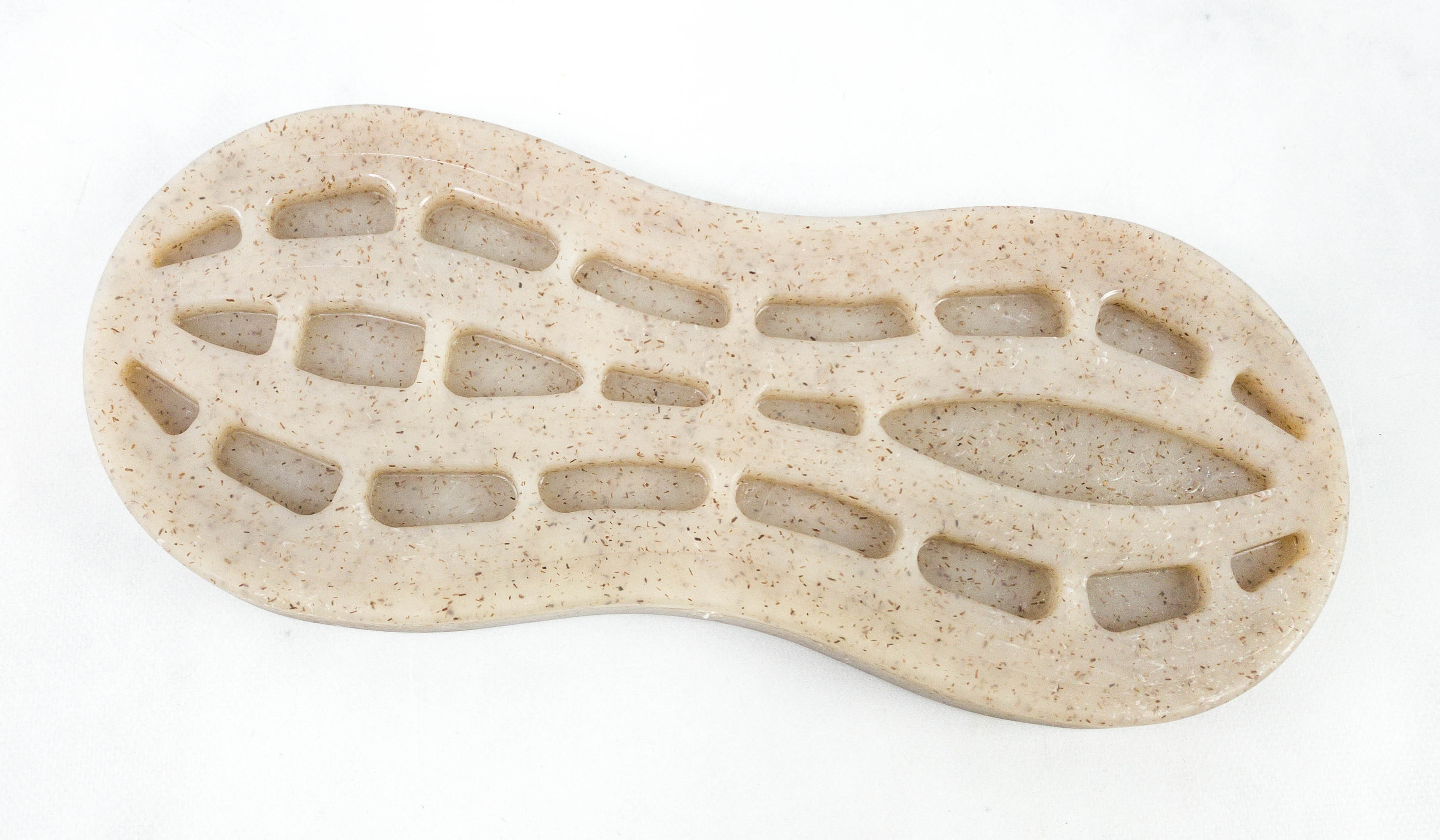 To use, simply spread peanut butter into the holes and give it to your dog for a fun and rewarding challenge. This toy will keep my dogs entertained and also provide a satisfactory chewing experience when it's not full of gooey PB!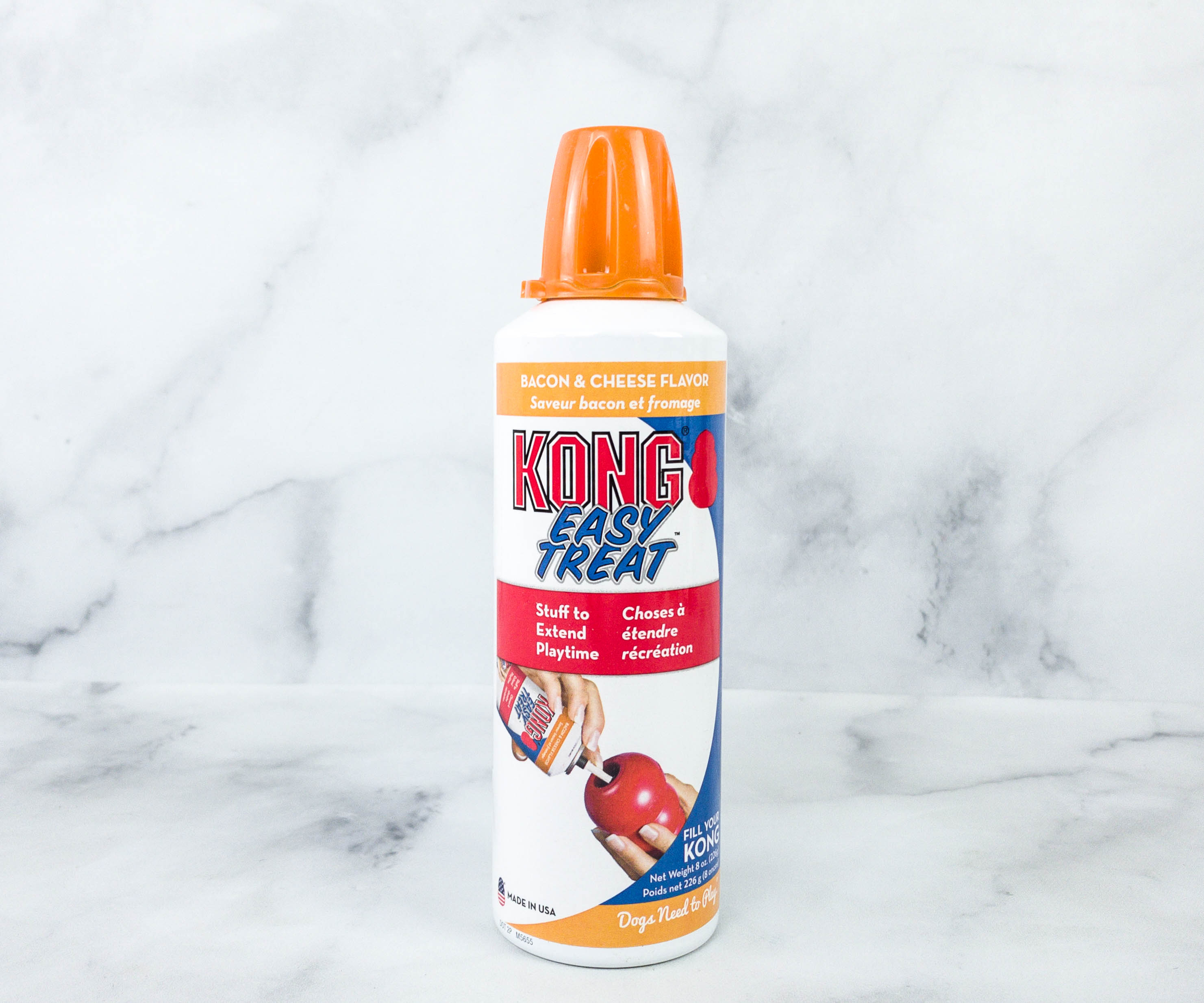 Kong Easy Treat Bacon & Cheese ($6.99) This dog treat is made from highly-digestible, trans fat-free ingredients packed in a bottle with nozzle for a more convenient and easier stuffing. This luscious treat comes with a mouthwatering bacon and cheese flavor that Dean loves!
Vitality Supplements for Dogs ($18.95) Here's a staple in our box, the Vitality Supplement! It's packed with herbs that are known to be beneficial for pups, including ashwagandha that helps prevent tumors and thyroid problems and ginseng to support respiratory function.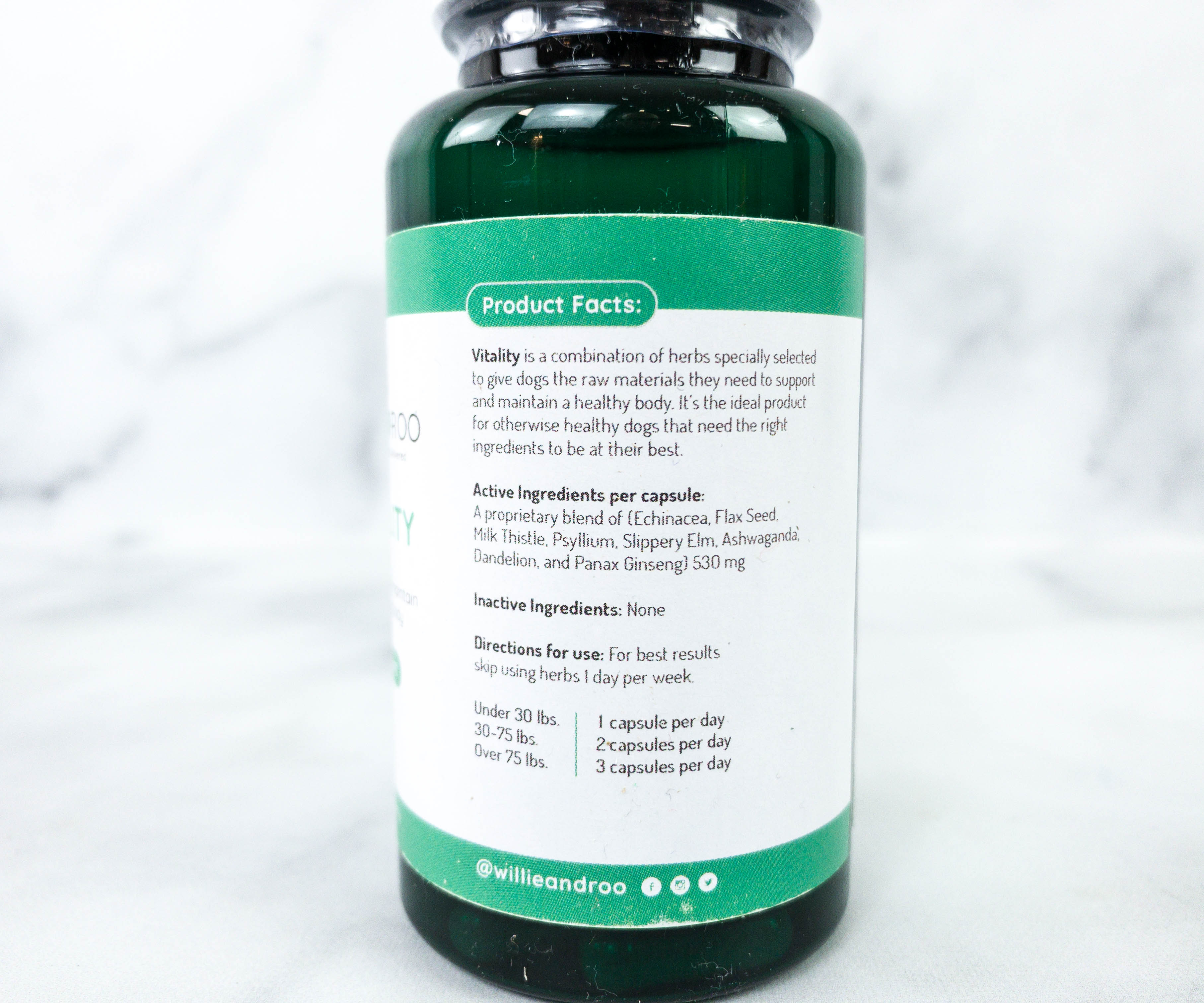 Featured at the back of the bottle are some feeding instructions. For dogs under 30 lbs, you can give them 1 capsule per day, 2 capsule for dogs 30-75 lbs, and 3 capsules for dogs over 75 lbs.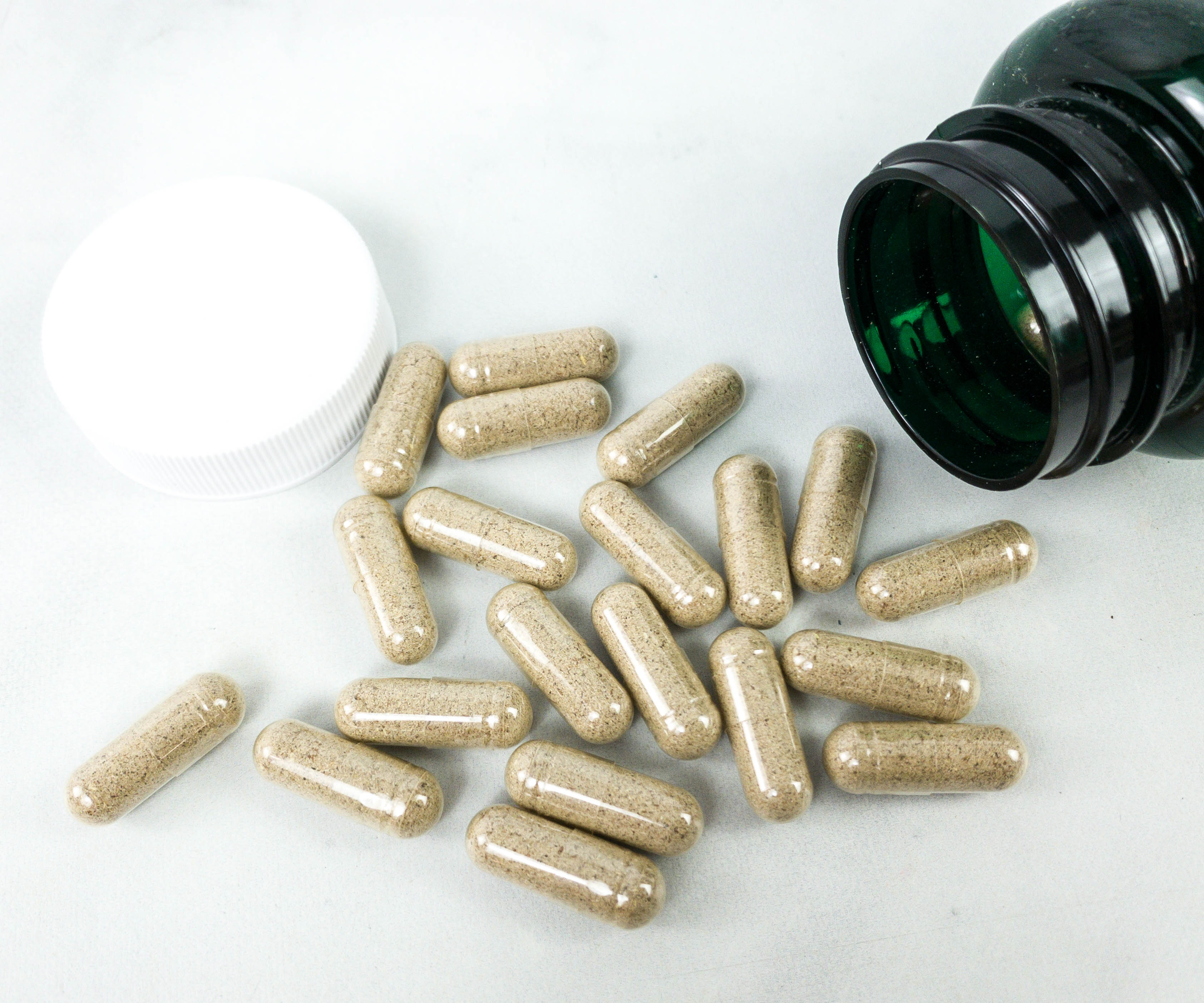 Each bottle contains 30 pieces of capsules. Aside from ashwaganda and ginseng, other active ingredients includes echinacea, flaxseed, milk thistle, psyllium, slippery elm, and dandelion.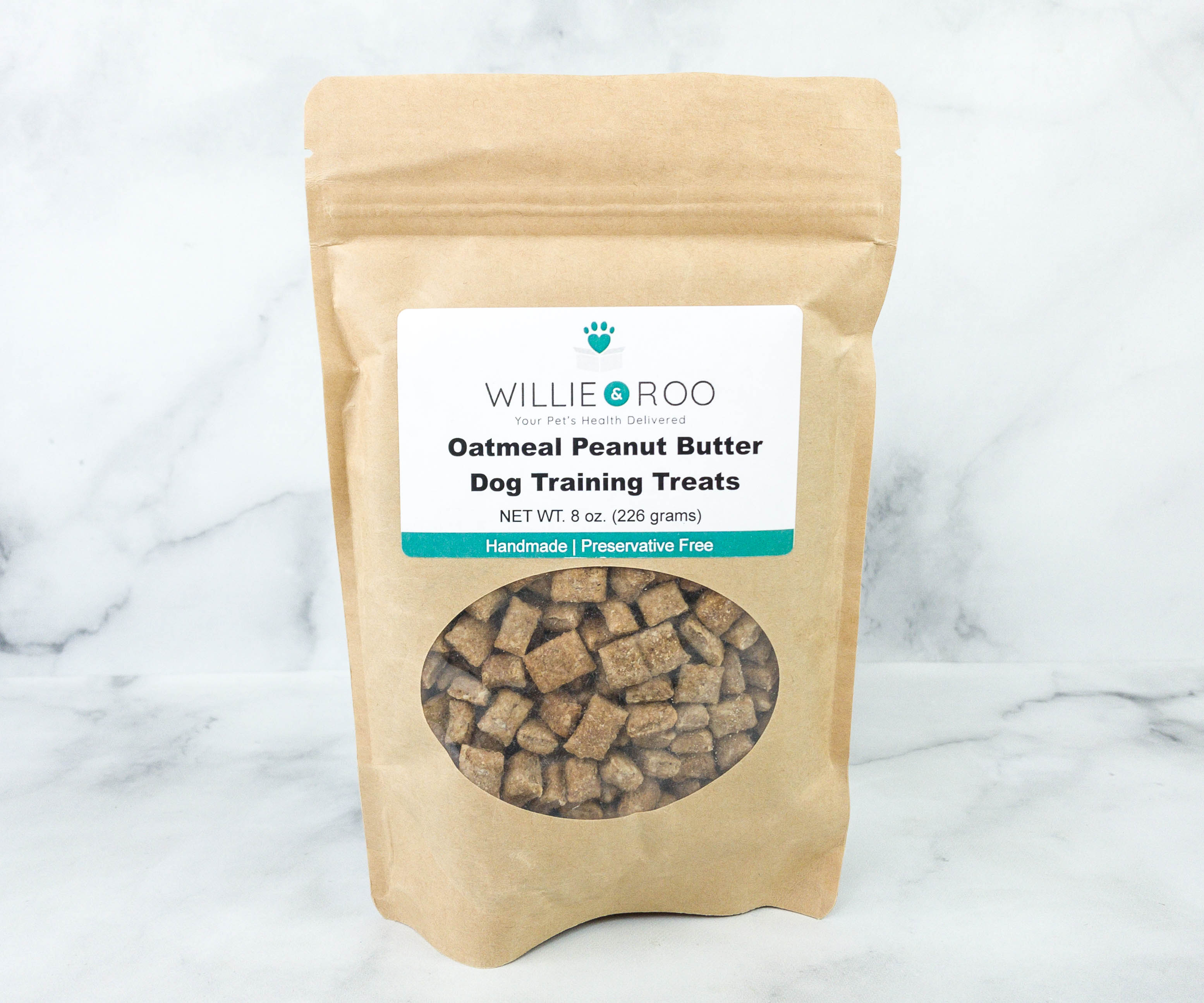 Oatmeal Peanut Butter Dog Training Treats. This month's box includes handmade treats made from whole wheat flour, filtered water, oatmeal, peanut butter, wheat germ, and canola oil.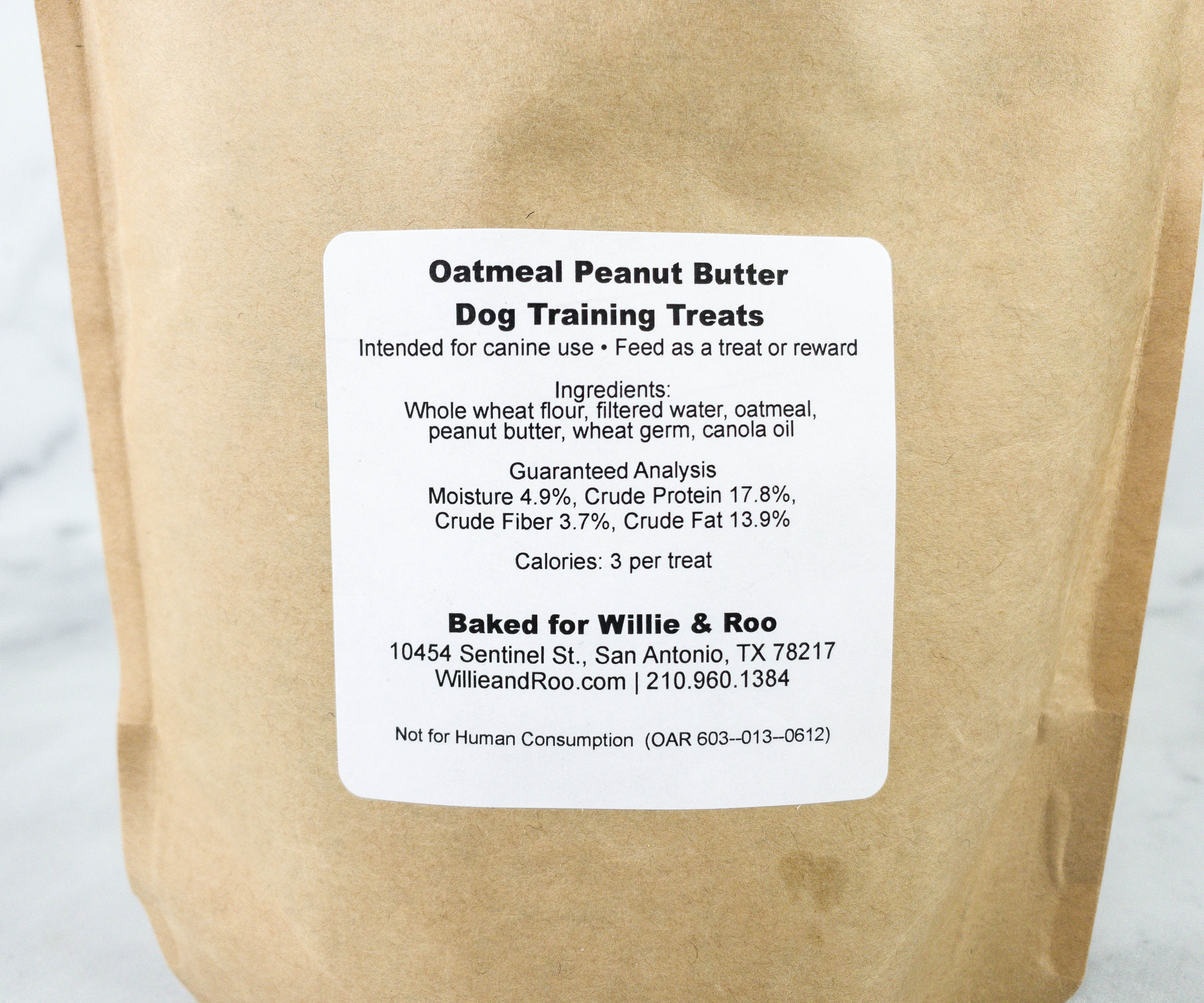 These healthy and delicious treats for dogs are packed with protein but low in calories. They are also ideal whether as a treat or as reward.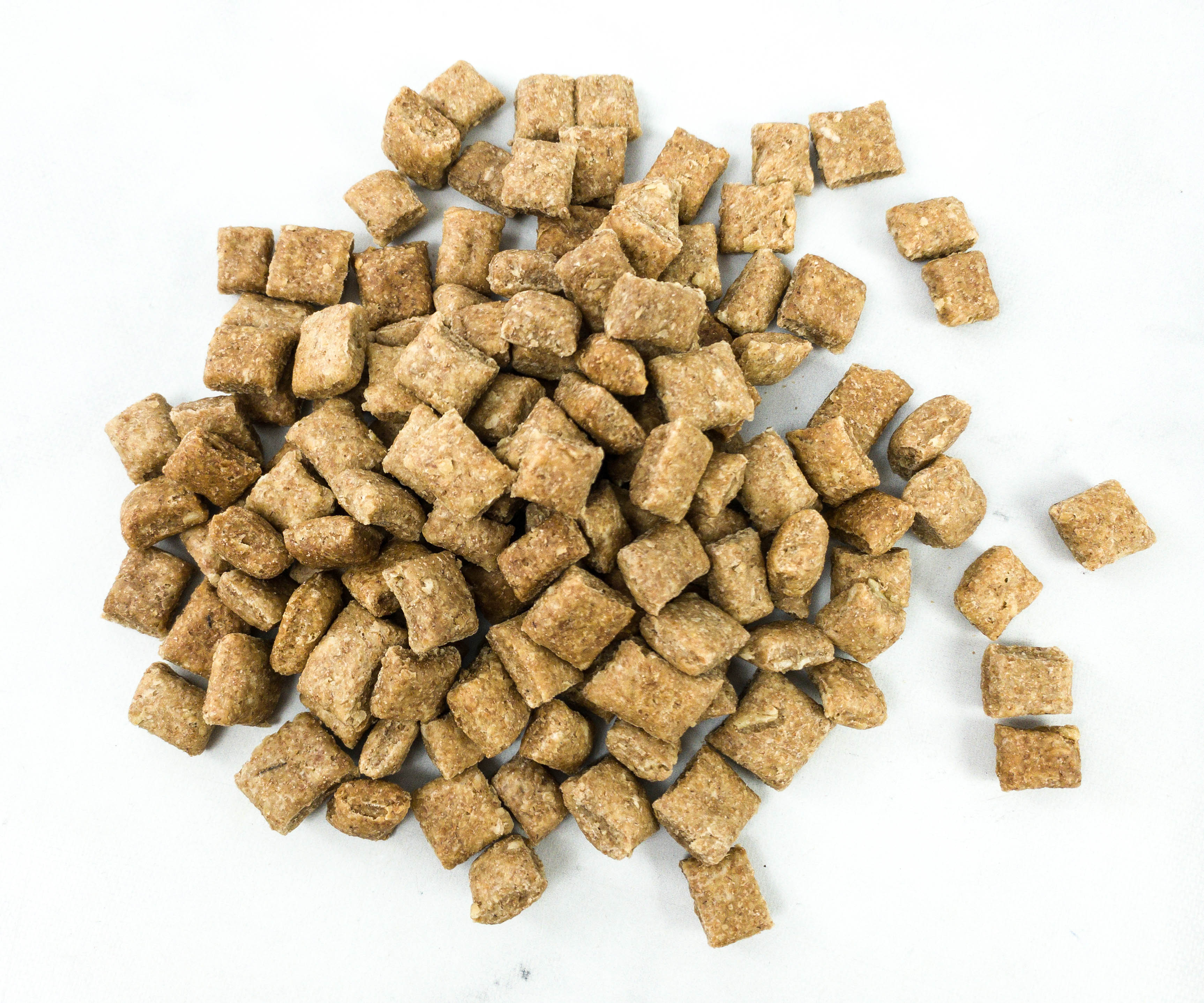 Here's the bite-sized treats! The have a crisp and crunchy texture that Dean loves!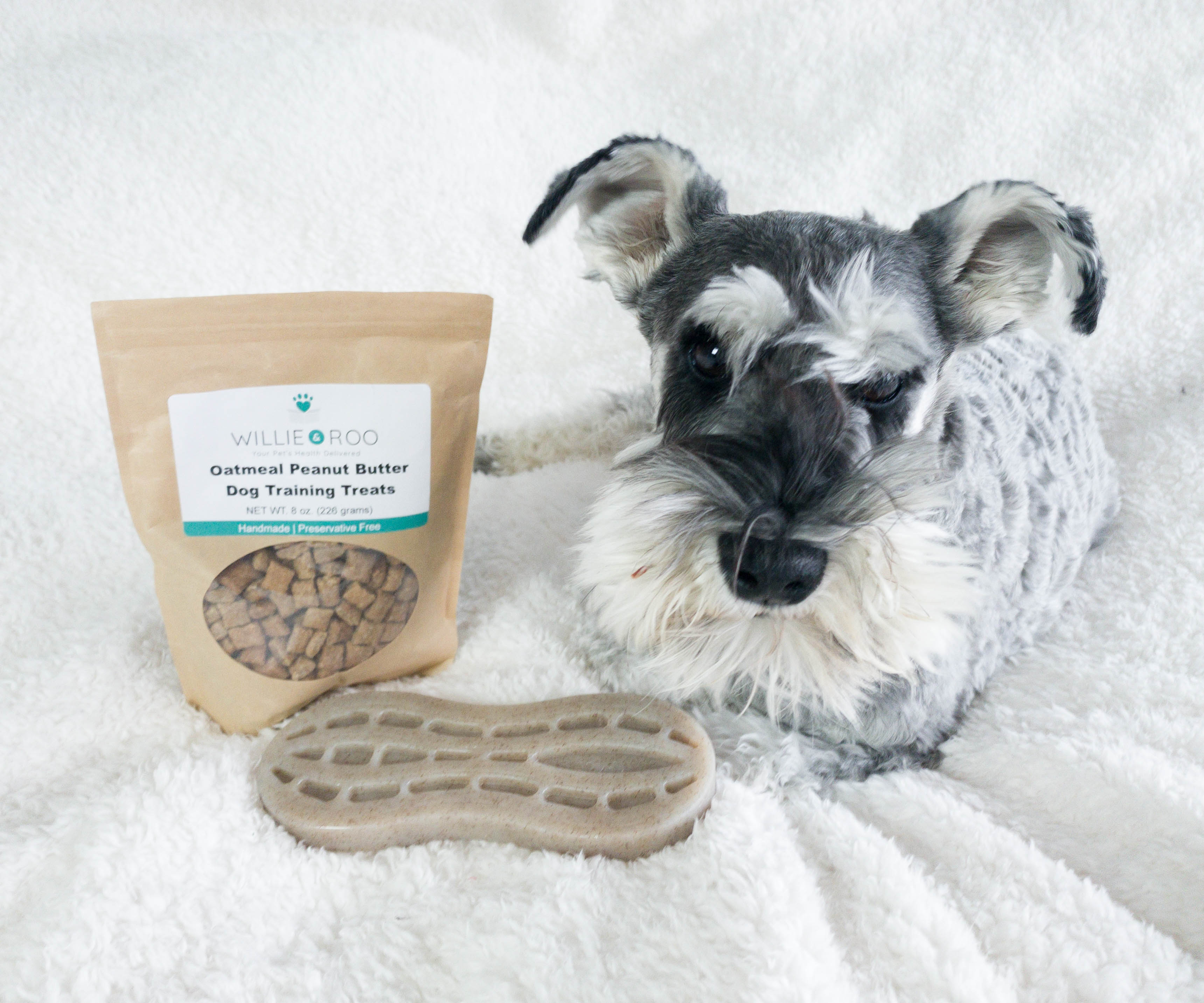 Here's Dean posing with his new toy and bag of treats! Sorry Dean, no peanut butter on the blanket, but he is READY!
Willie & Roo focuses on pet wellness and I appreciate that they are consistent with the quality of their subscription boxes. Each box includes a bottle of supplements enough for 30 days to help maintain your dog's health, along with healthy treats and a toy for dogs to enjoy. This month's peanut shaped toy and oatmeal treats were both a hit with Dean! They even sent a cute bag for pet owners this month, and I like it because it's reusable and eco-friendly. Overall, I'm happy with this pet wellness subscription box and it's everything I could ask for as a pet parent who wants the best for my fur babies!
What do you think of the Willie & Roo box?