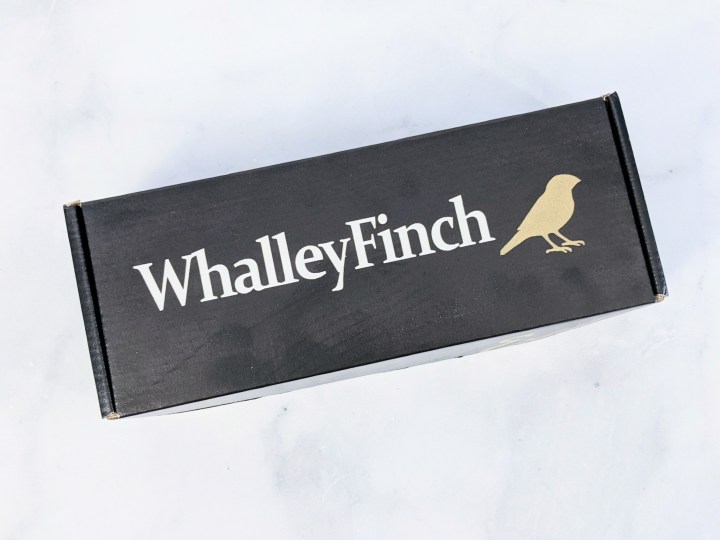 Whalley Finch is a monthly sock subscription that sends you premium men's dress socks every month (1 pair/month), quarterly (3 pairs/3months) or annually (12 pairs once a year). The subscription starts at $12 a month plus shipping from Vancouver, BC, Canada.
When you first subscribe, you choose the first pair (or collection) you want to receive and Whalley Finch will take care of the rest. The socks come in a lovely package, it feels like a treat.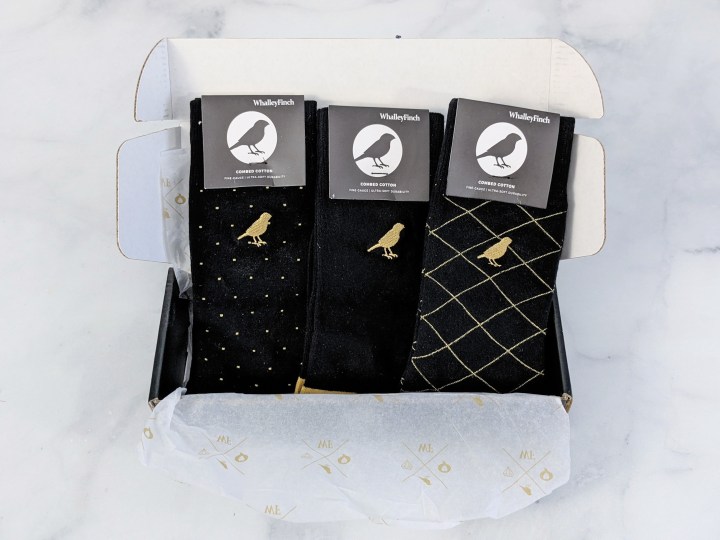 This review is for the Goldblack collection and features three black socks with golden accent. Right out of the box, they look classy, stylish and comfortable. Right out the box, my husband said he loved them.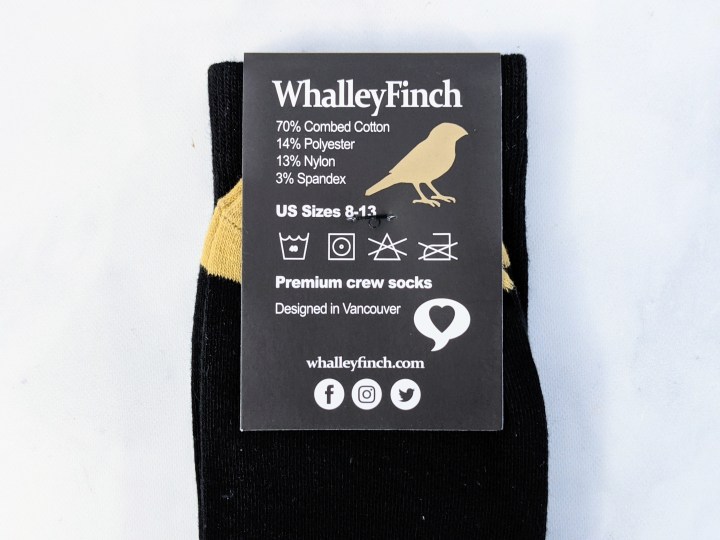 The socks are made from a blend of combed cotton, polyester, nylon and spandex.
For every sock purchase, Whalley Finch will donate one pair to someone in need. To know more about the charities they are giving to, you can check their Giving Back Mission here.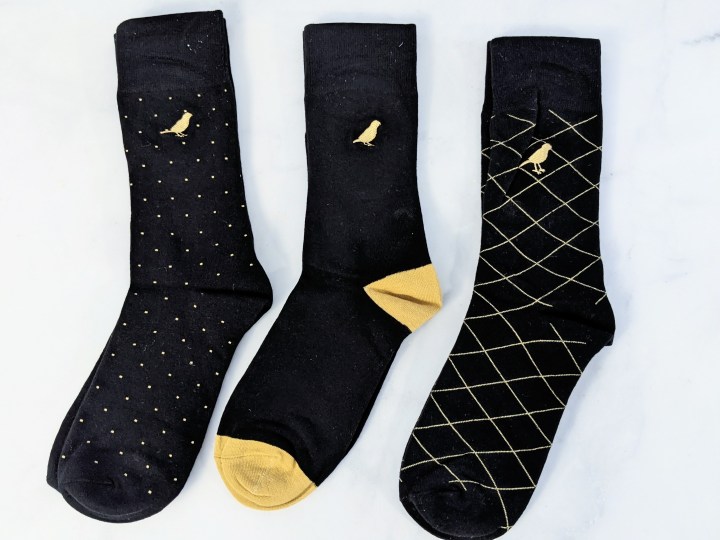 Here are the three pairs from the Goldblack collection. We love the simplicity and stylish designs, perfect for any formal or casual occasion.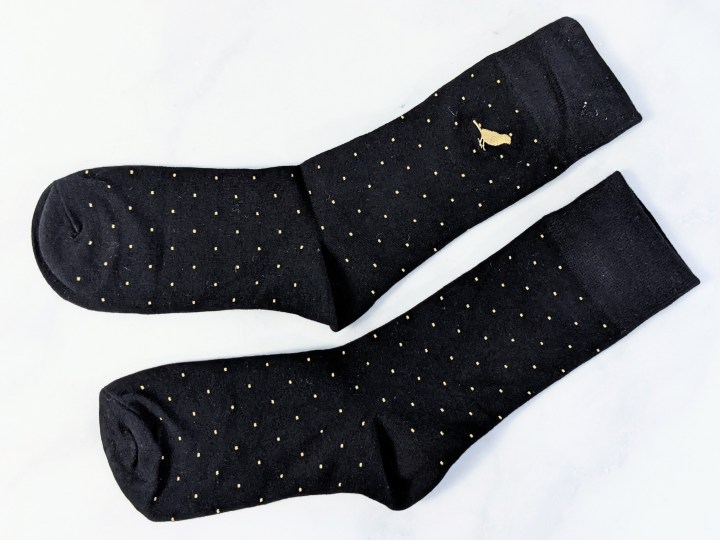 We love the little Finch logo! All their socks have reinforced heel and toes and have 2-inch no-slip cuffs for stay in place comfort.
The Goldblack Classic Dots sock have tiny little golden dots, and no loose thread inside the sock where nails could get stuck in. The socks are very soft, medium thickness, and they feel great.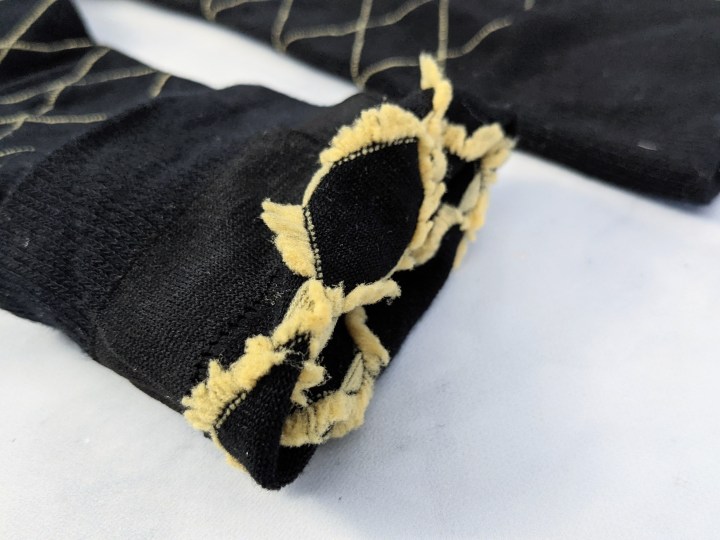 Once again, the Goldblack Classic Pattern Socks do not have loose thread on the inside, and everything feels really soft and well-made.
Whalley Finch is a great subscription box for men who wants to get great looking and comfortable socks without thinking about it. All their socks are well-made, soft with the right thickness and my husband thought they had a "feel good" vibe. And knowing that for each pair sold, on is given to someone in need is a great added bonus.