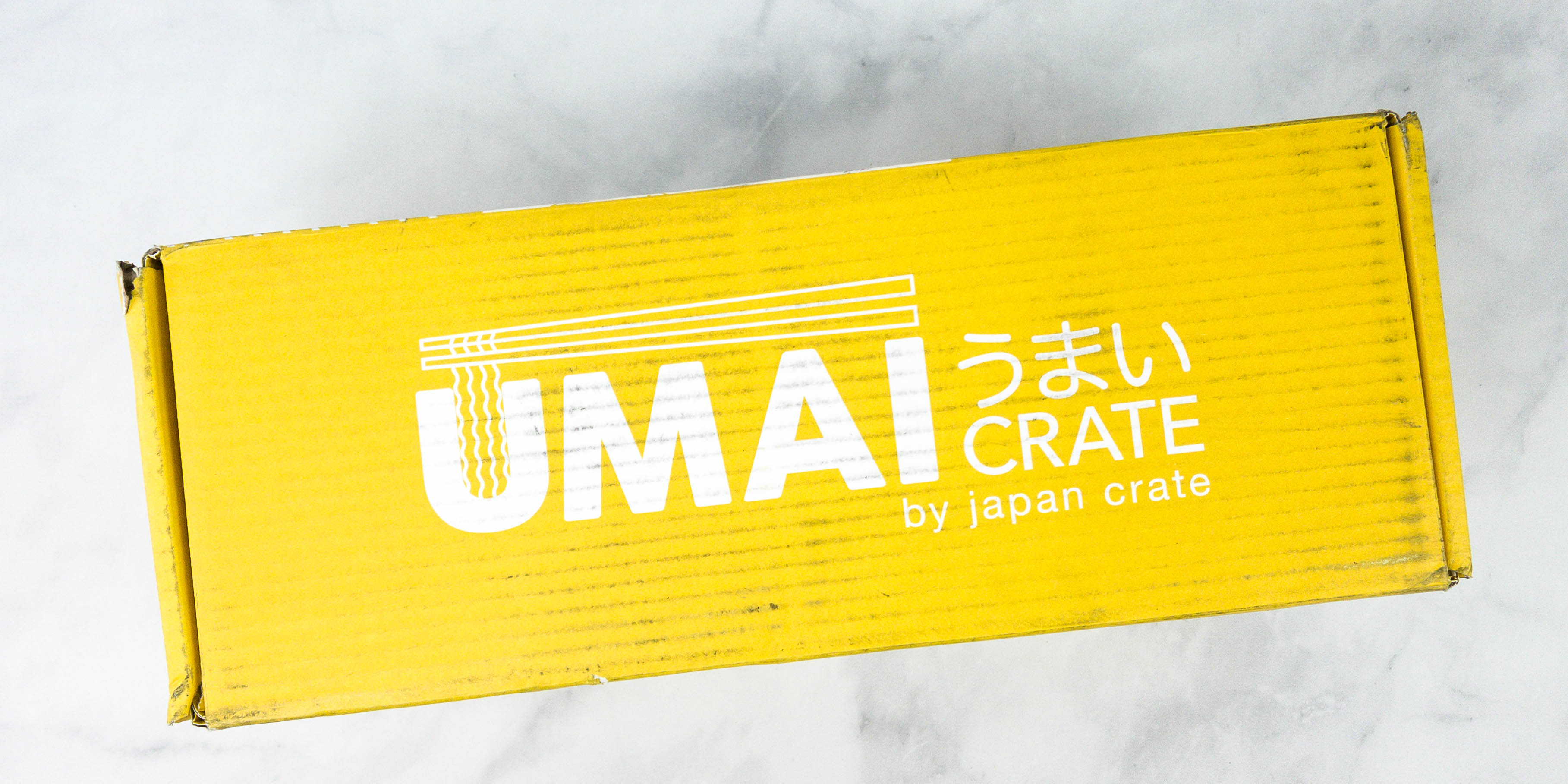 Umai Crate is a monthly subscription box that brings you exclusive Japanese-style noodles every month. The subscription costs $49.95 per month, and you'll get 7-8 noodles, plus bonus items like gachapons, collectible chopsticks, and more.
Umai Crate is from the same makers that bring you Japan Crate, Doki Doki Crate, and Inku Crate!
DEAL: Take $3 off your first crate. Use coupon code HELLO.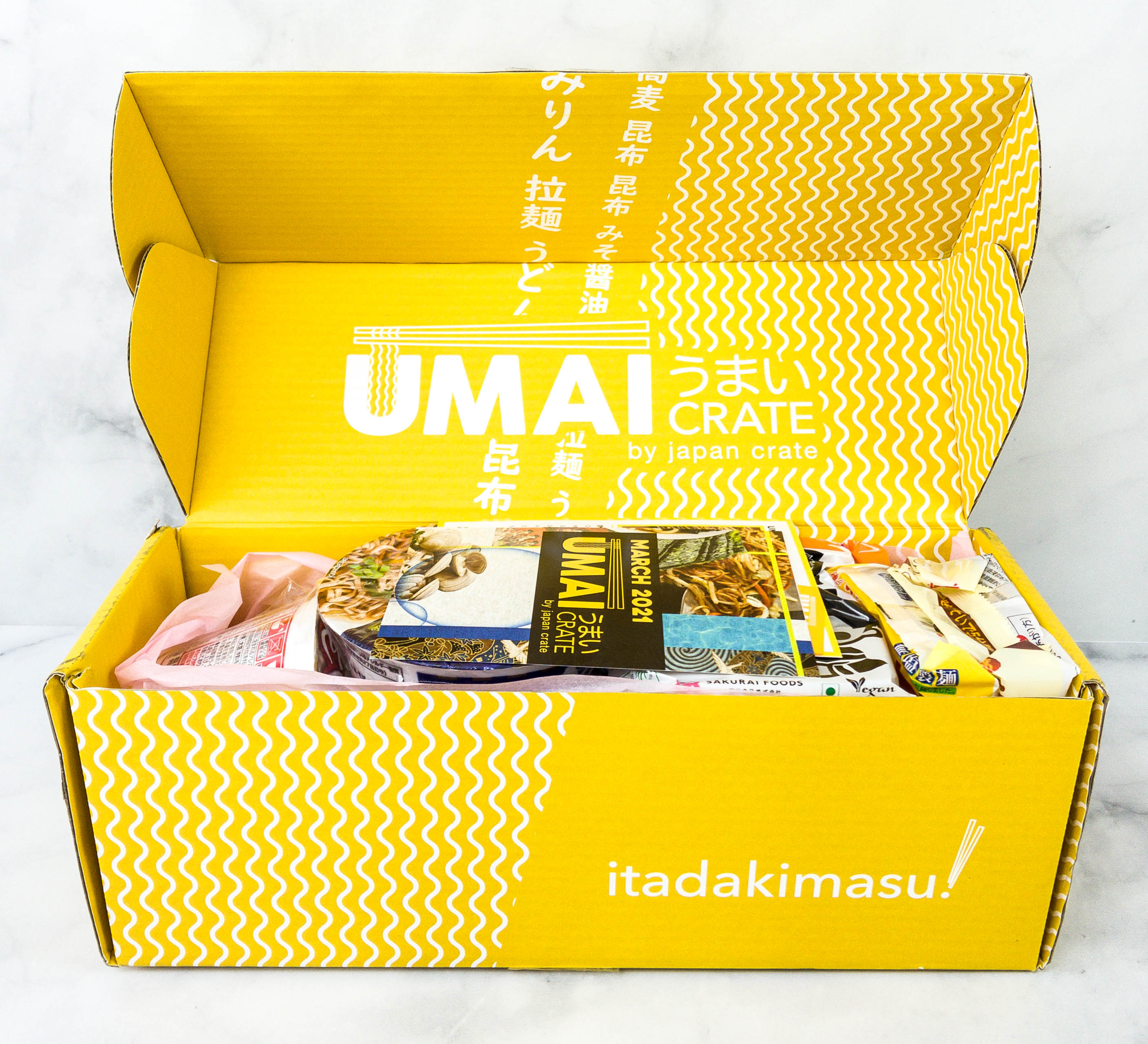 I'm excited to try this month's featured noodles! They all arrived in a fun, yellow box.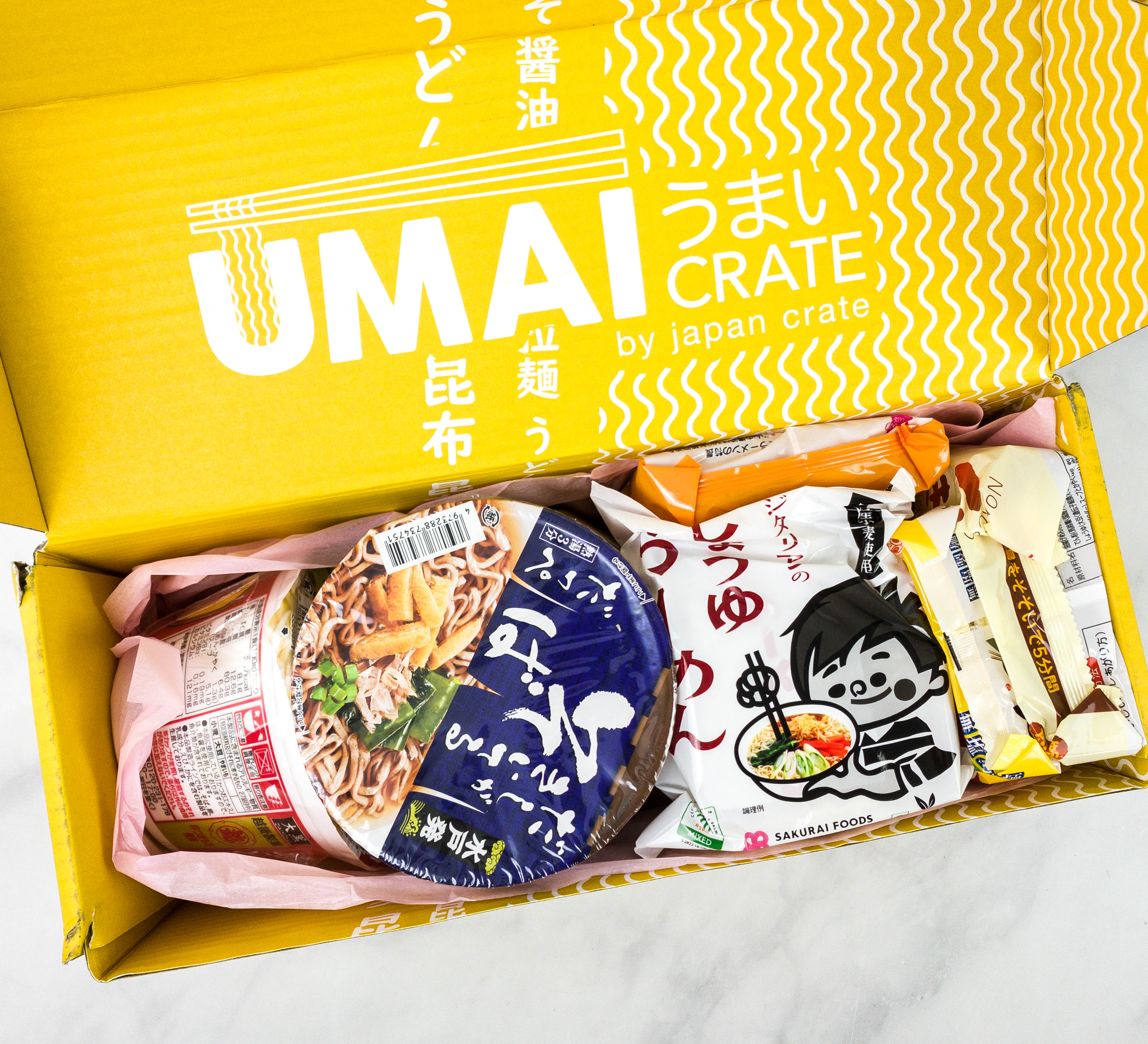 Aside from the wrapping paper, there's no extra packaging in the box.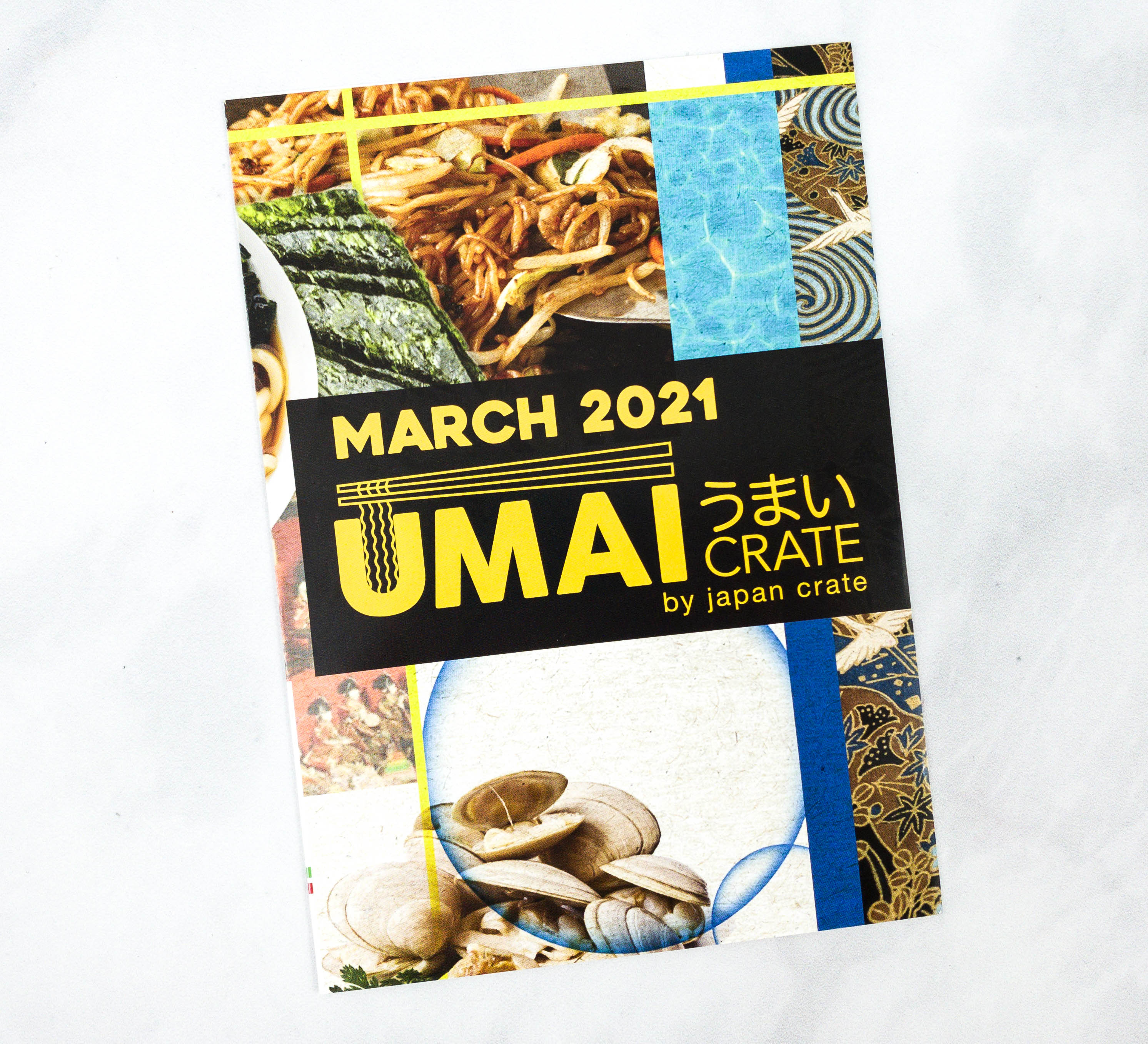 It includes a booklet that contains a couple of fun articles about noodles and the noodle eating culture in Japan.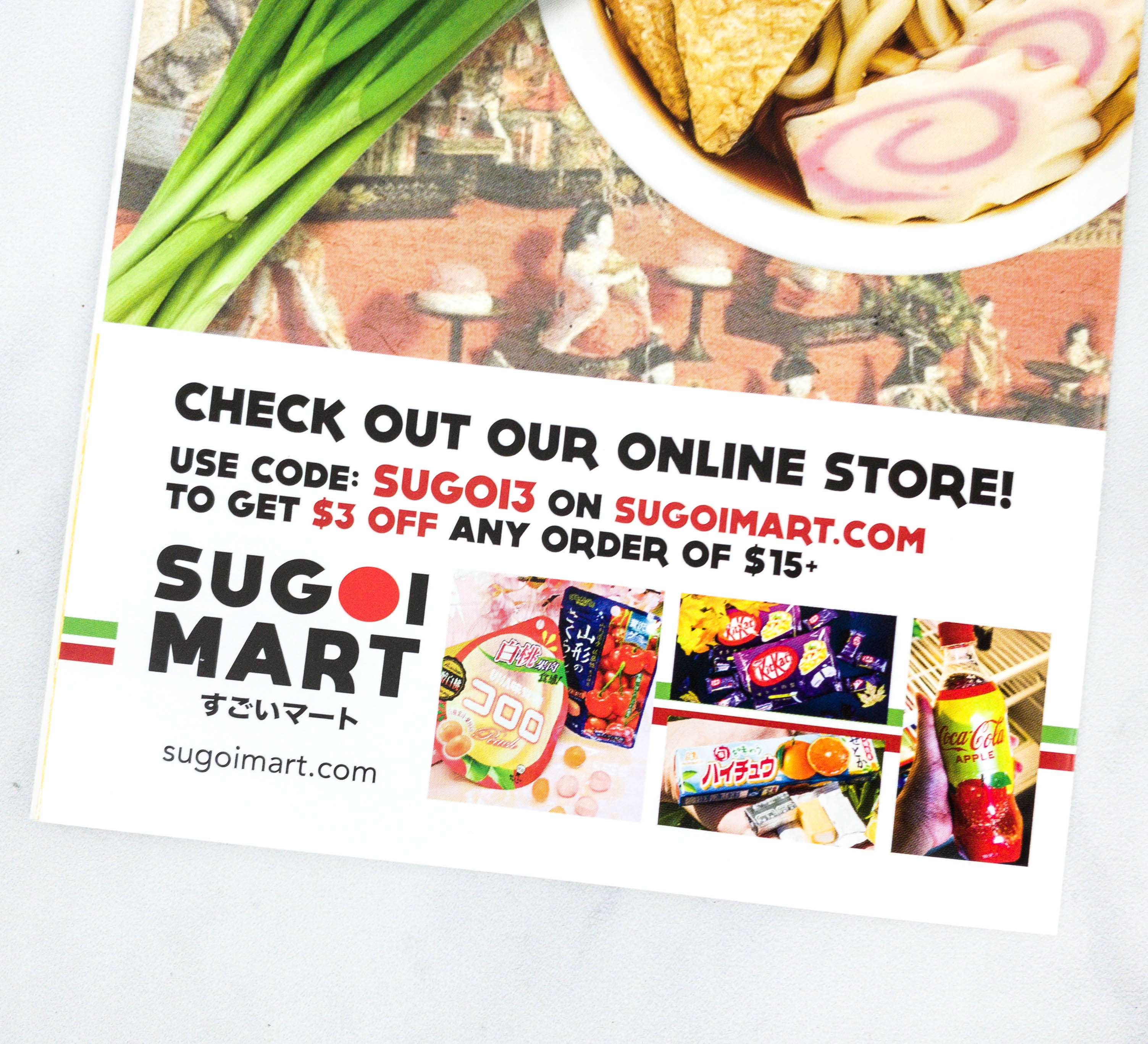 There's also an ad for Sugoi Mart!
Here's a list of all the items in the box, with their specific descriptions and directions for cooking. This month's bonus item is Momi Nori Seaweed!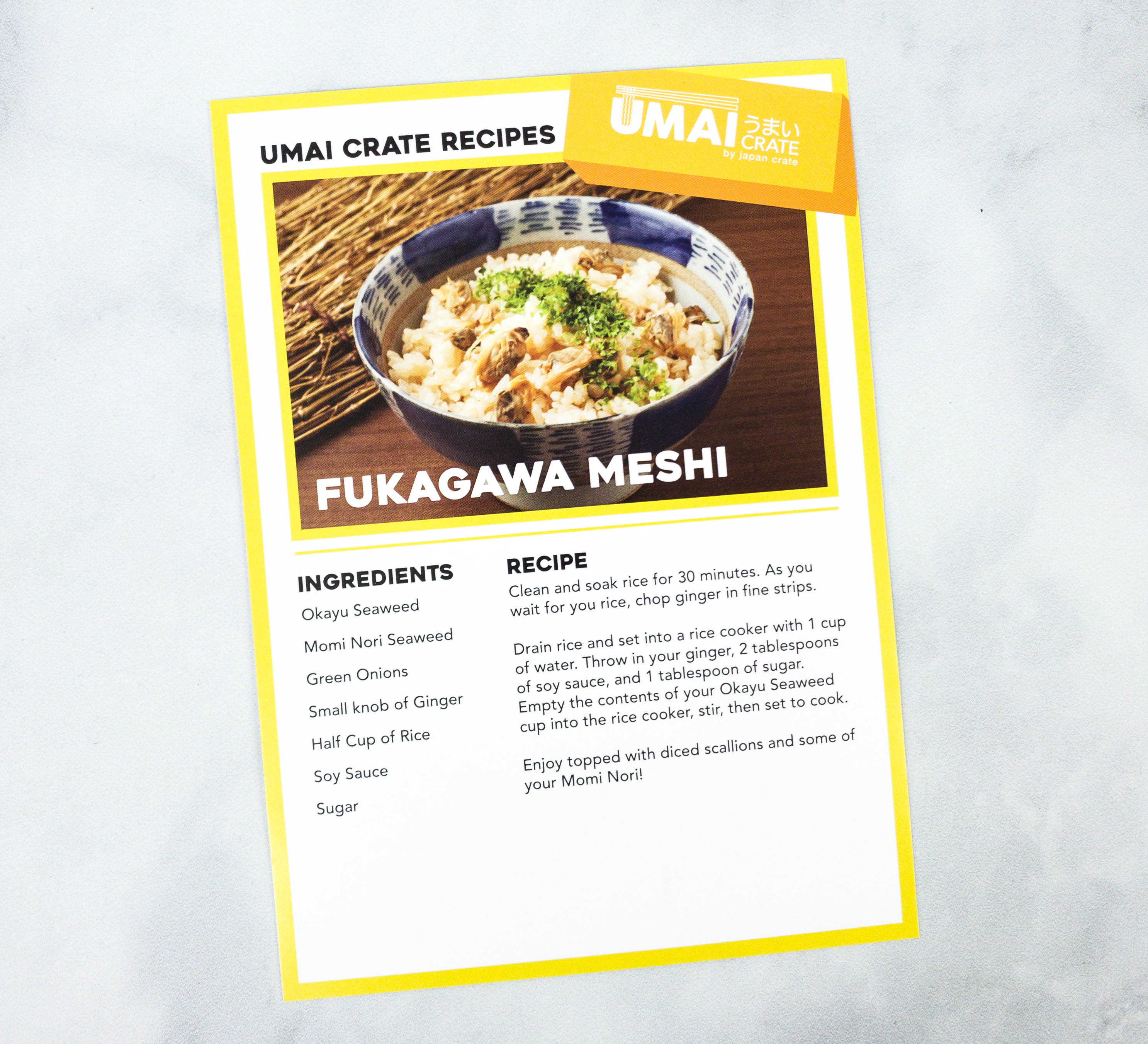 They even provide an exclusive Umai Crate recipe in each box and for this month, it's Fukugawa Meshi!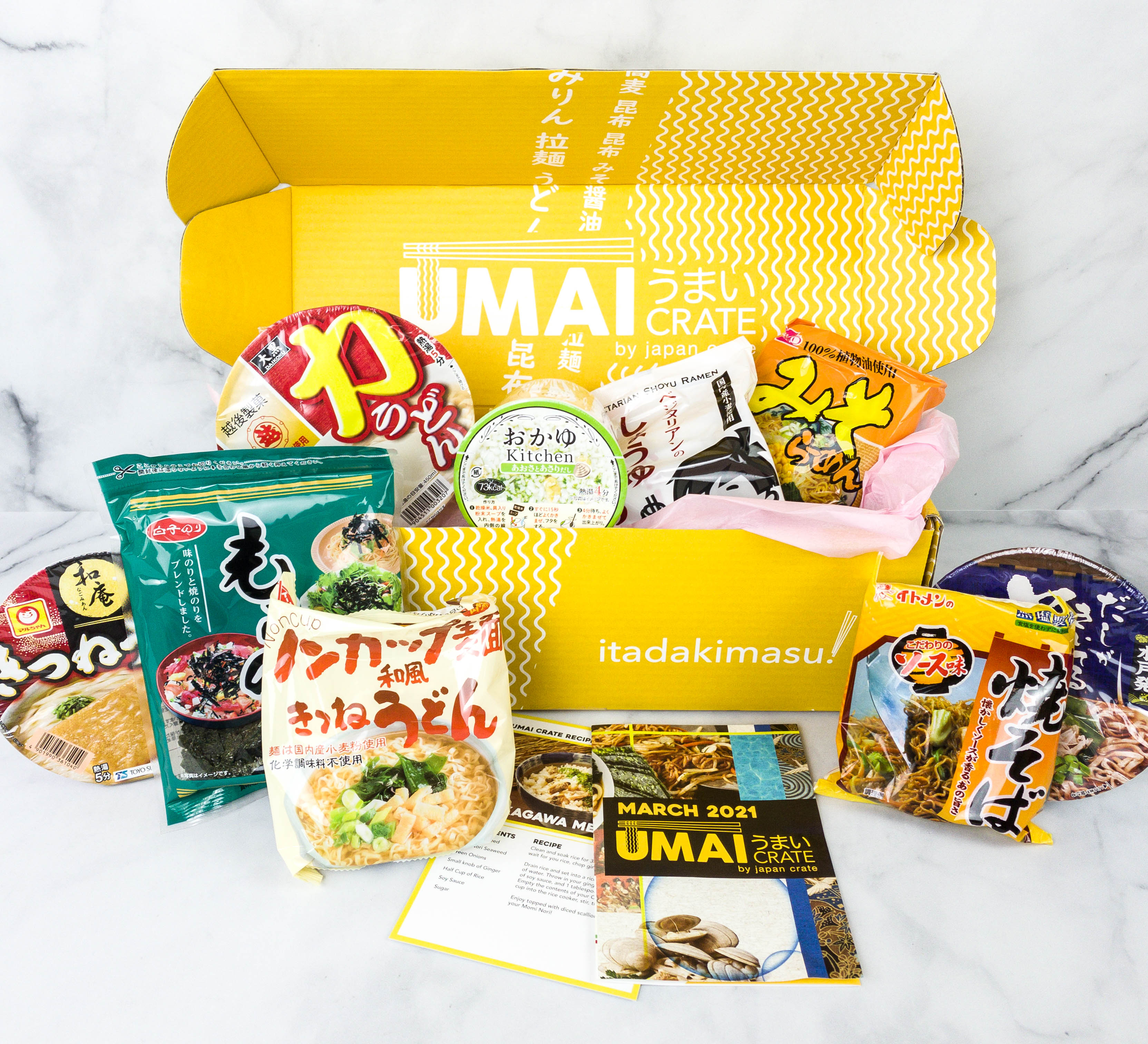 Everything in my March 2021 Umai Crate box!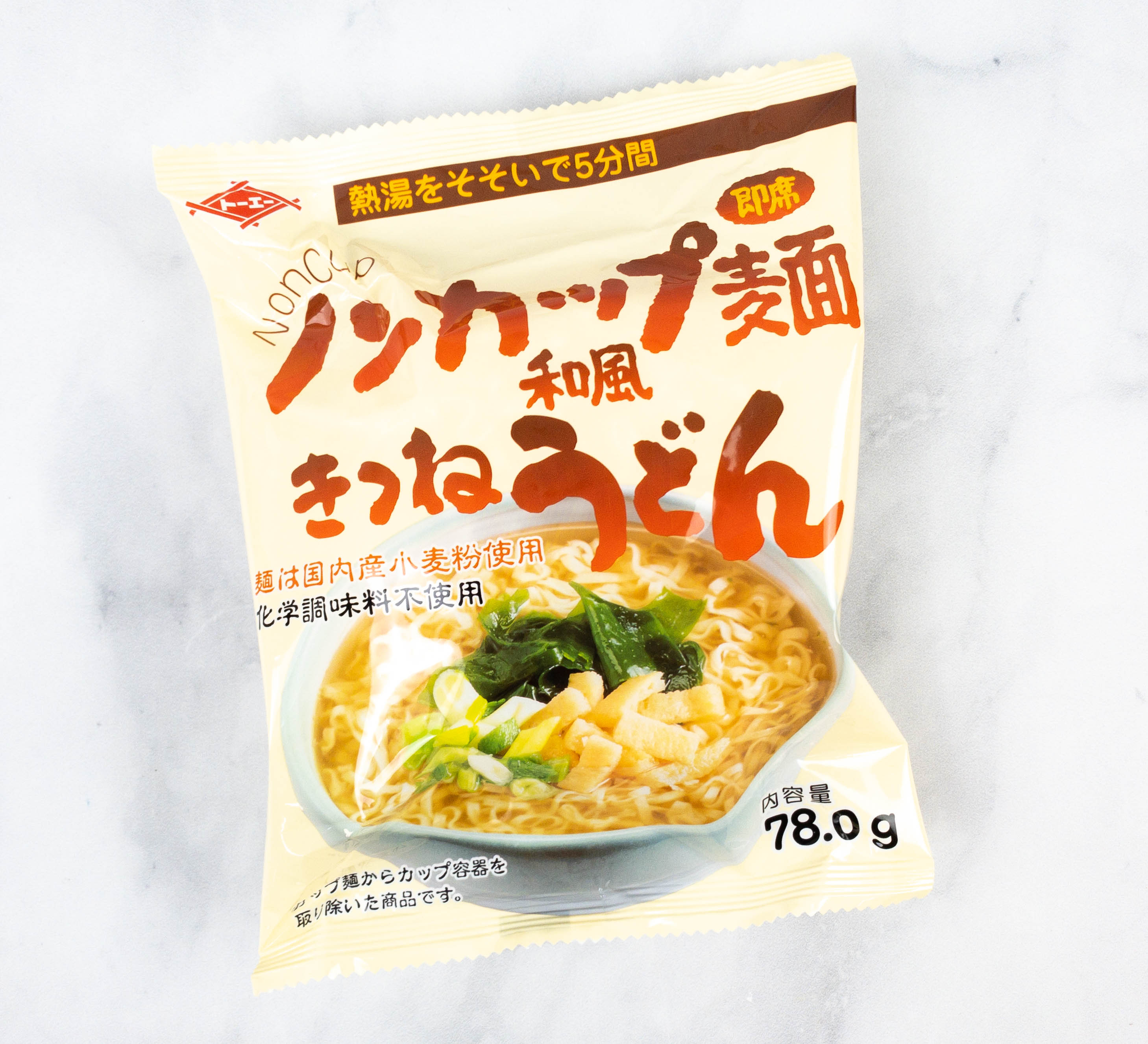 Non Cup Kitsune Udon. This Kansai-style udon is composed of Japanese wheat noodles and a delicious bonito flavored soup base. It's best served with red pepper and green onion for added flavor, plus tempura balls to make it more filling.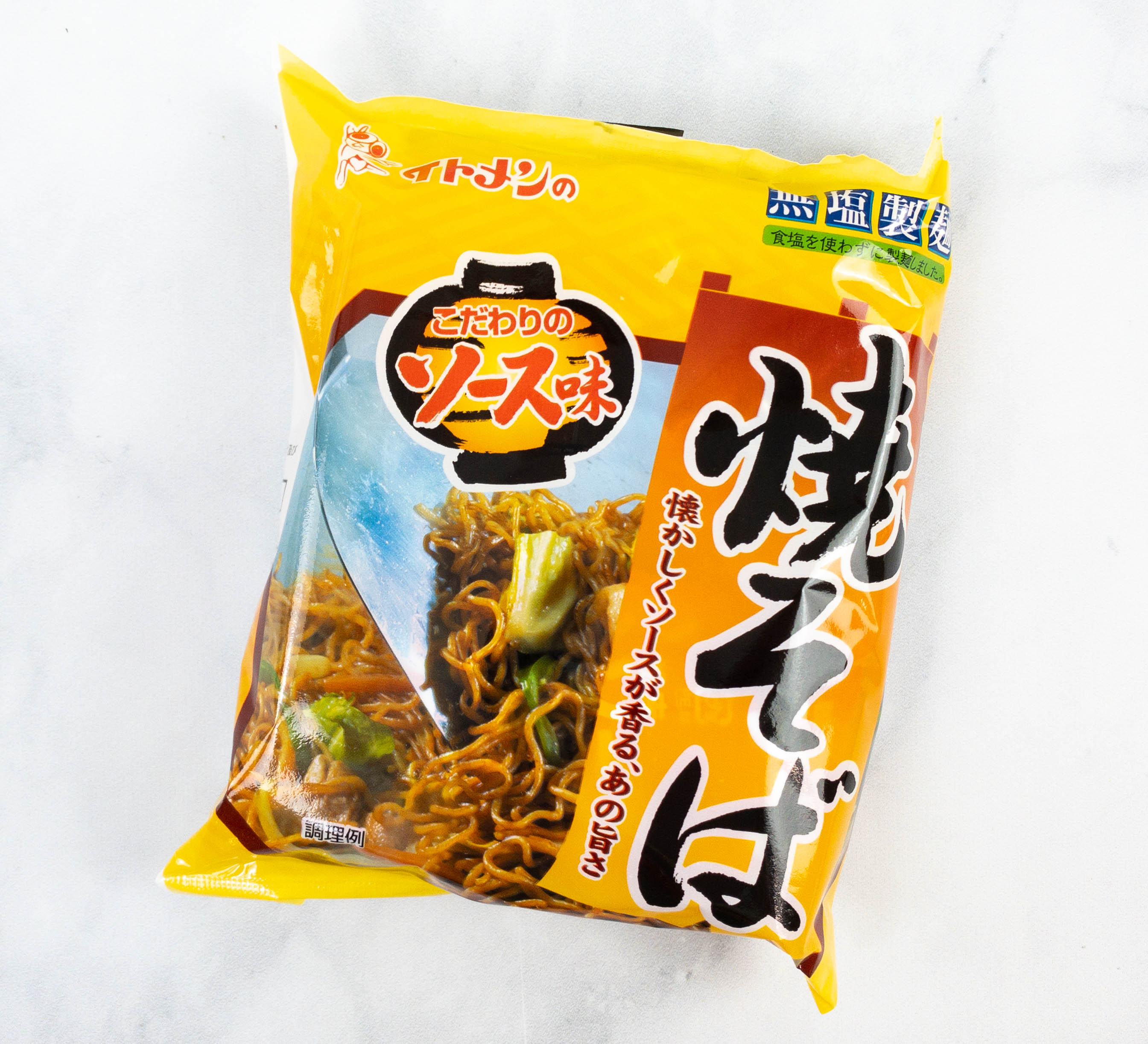 Sauce Yakisoba. Here's a pack of yakisoba-style instant noodles, also known as fried buckwheat or fried noodles. They used salt-free noodles for this one, which makes it a bit healthier than regular noodles. It has a fruity sauce as well! Umai Crate suggests to add cabbage, green onions, and schimi pepper to take this noodle dish to another level.
Vegetarian Soy Sauce Ramen. It's a vegetarian-friendly ramen, made from Japanese flour and fried in vegetable oil. It features a shoyu flavored base, which is already tasty as is but adding black pepper, green onions, seaweed, and spinach would be great as well!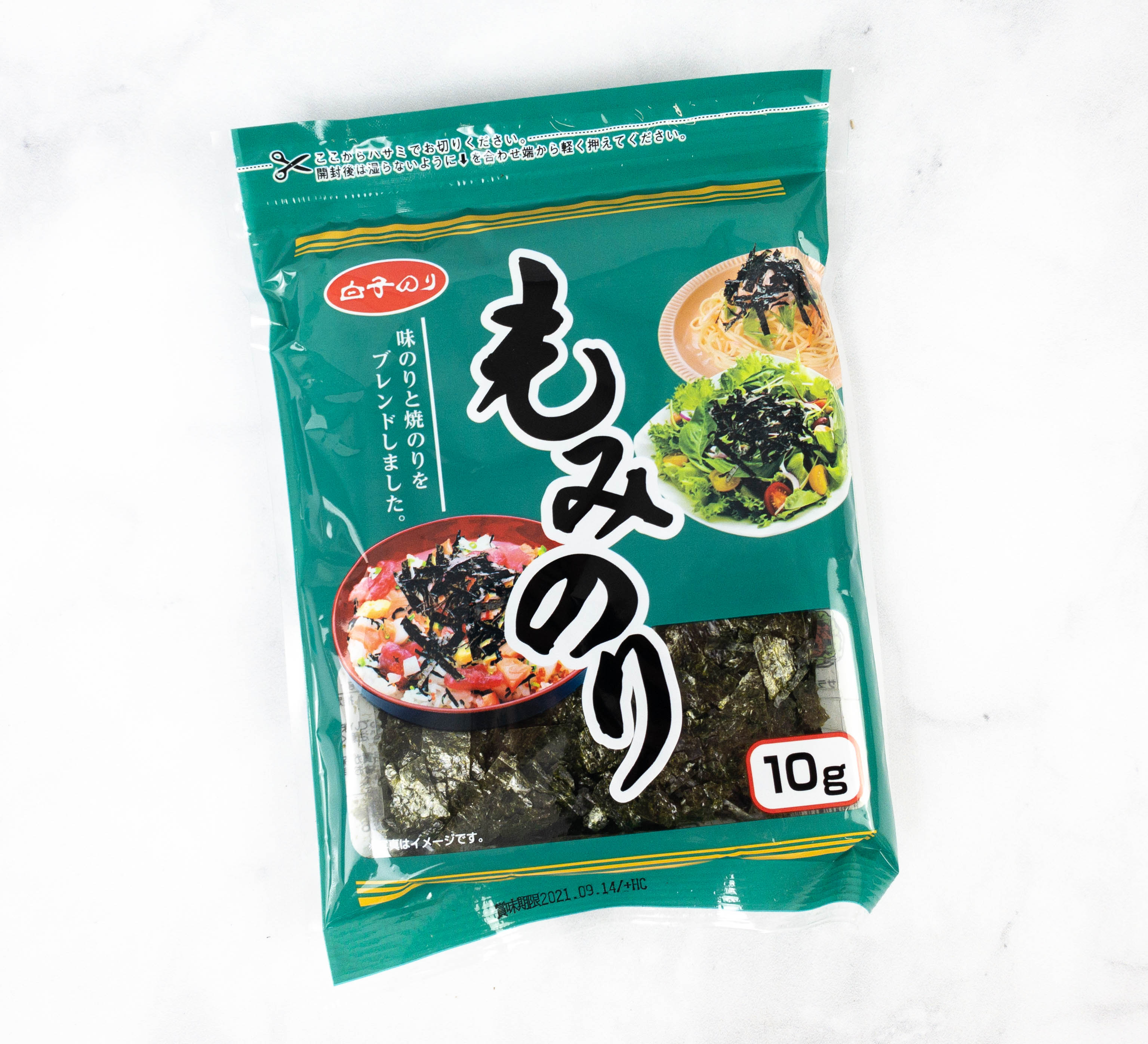 Momi Nori Seaweed. This month's bonus item is a pack of roasted seaweed which can be used as topping for noodles and rice bowls.
Kenko Miso Ramen. Its warm and savory notes make this miso ramen a perfect comfort food! I also liked this one as is, but you can add corn, sauteed spinach, and braised pork to take the dish up a notch.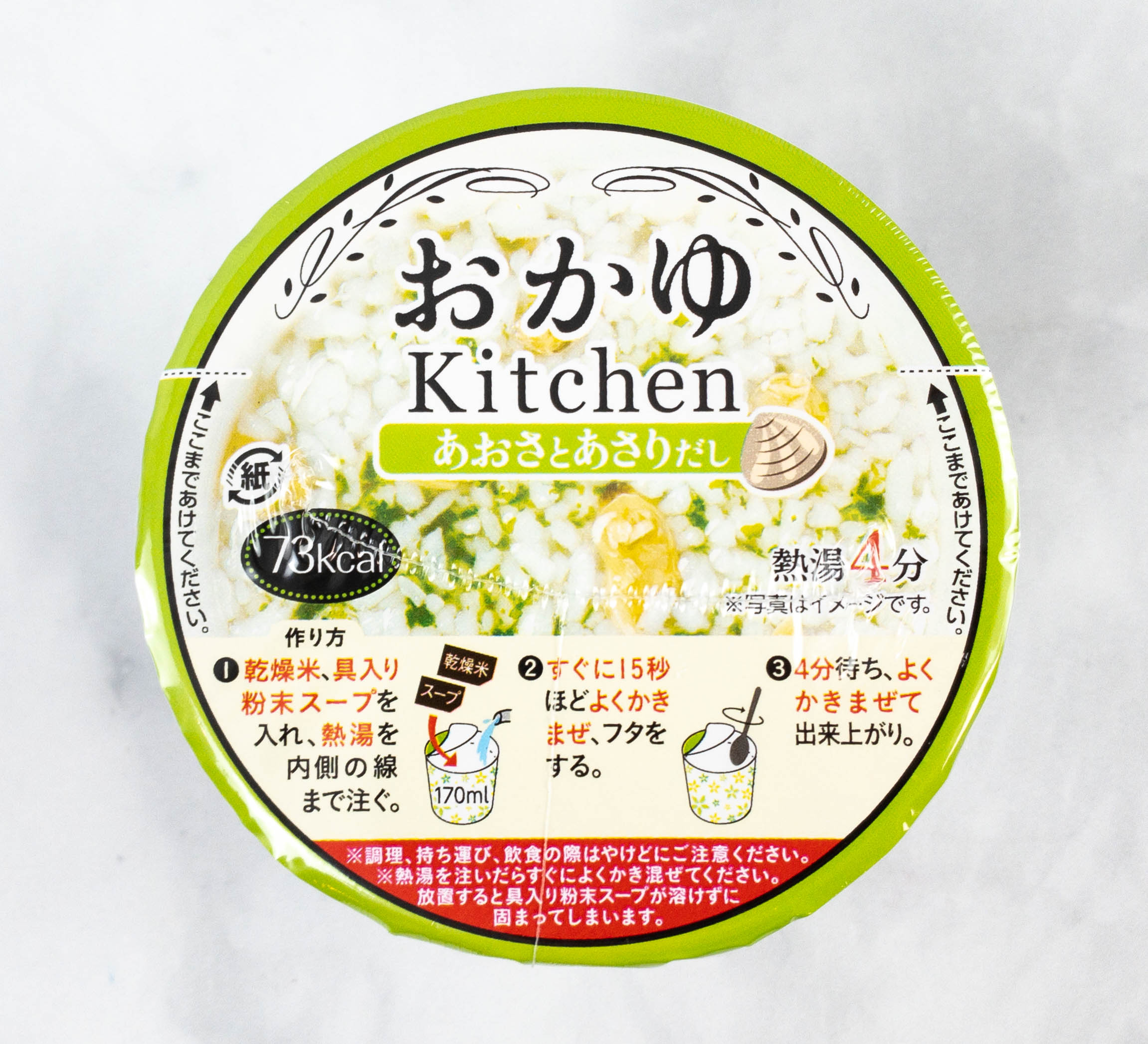 Okayu Seaweed. Okayu or rice porridge is a healthy and traditional food from Japan, which is often compared to risotto. It's made flavorful by sea lettuce and clam dashi.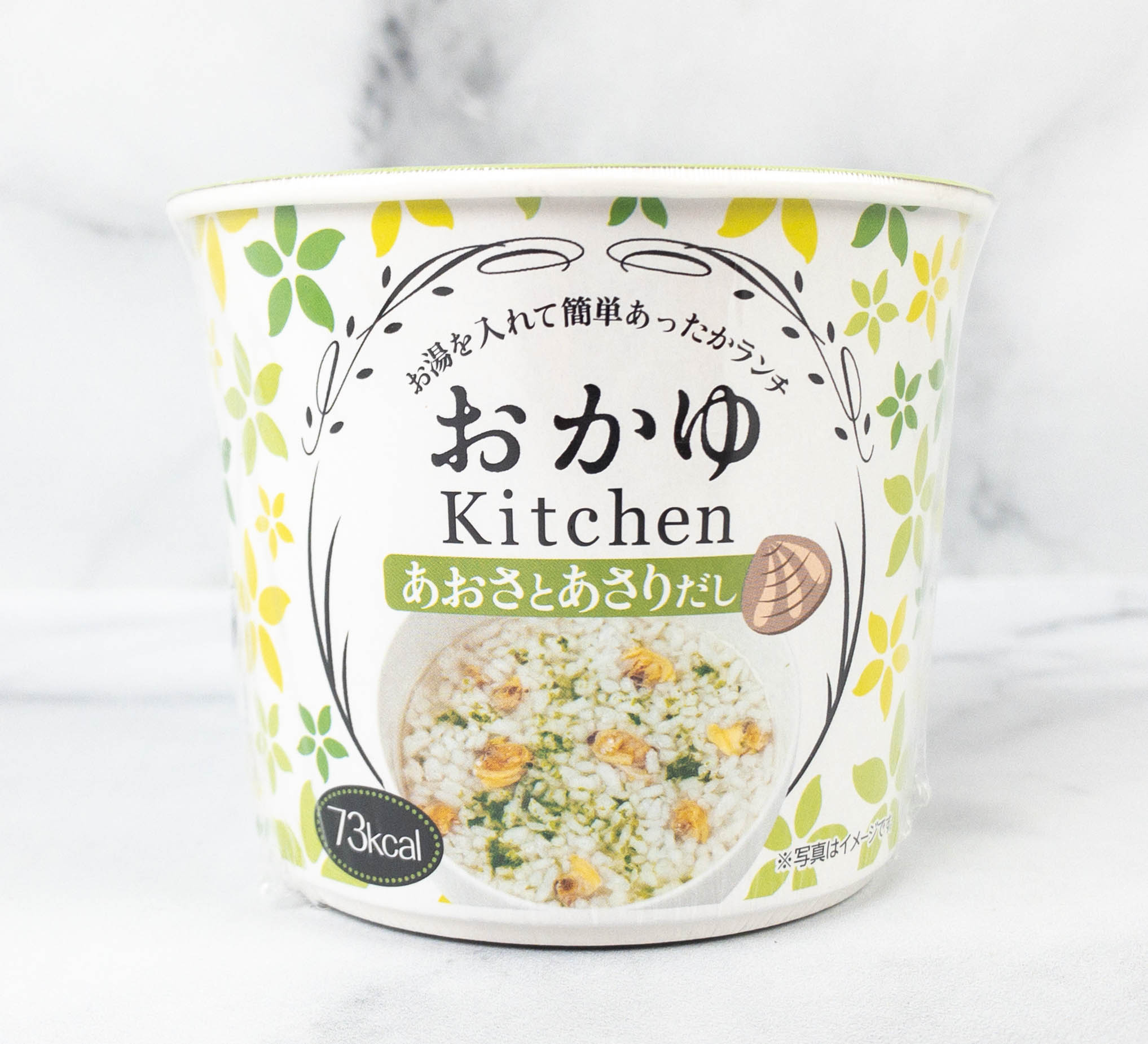 This makes a quick and filling breakfast meal! You can also add seaweed, cheese, and egg on it.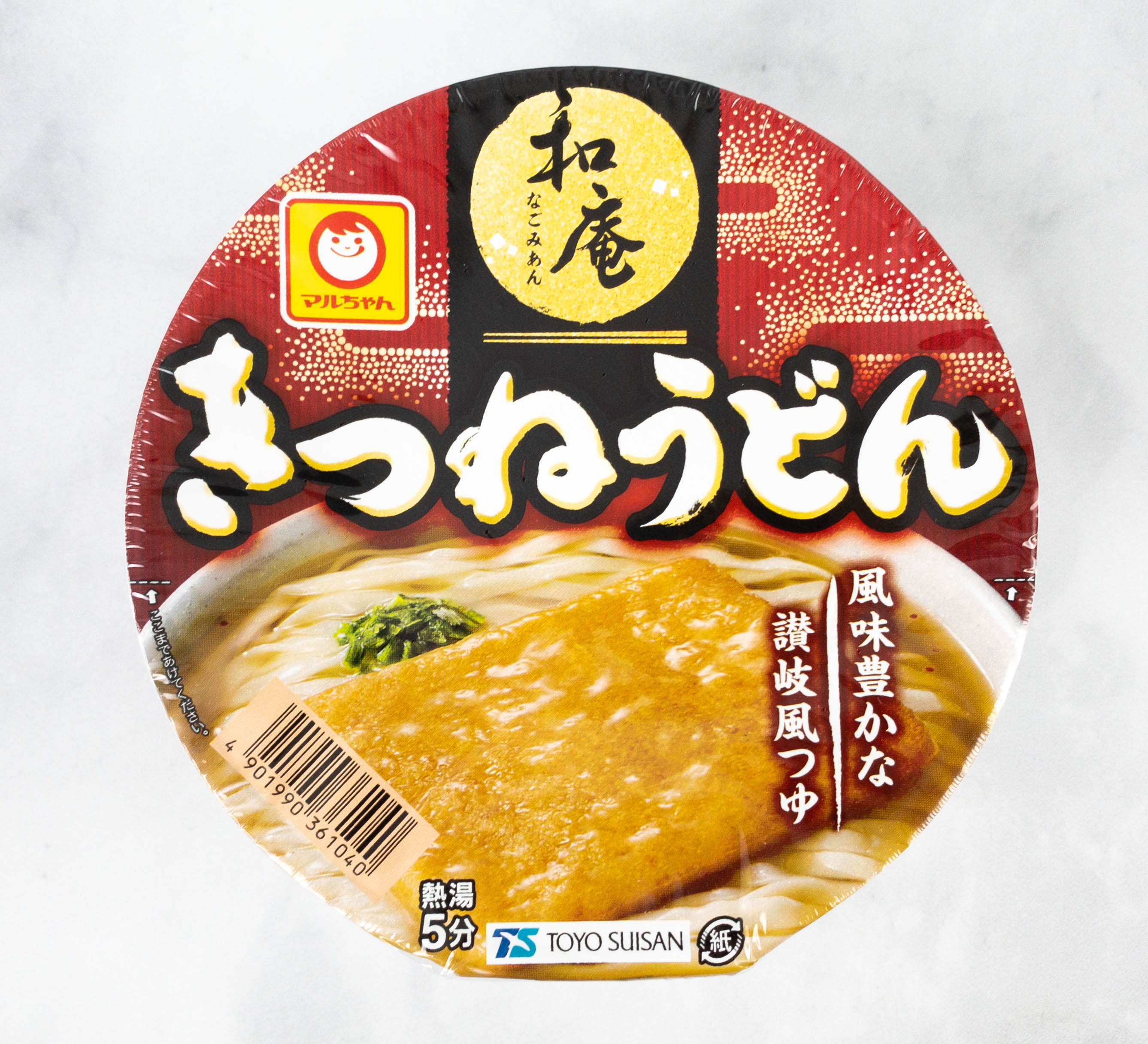 Kitsune Udon Noodle. They also sent a kitsune udon in a cup, with a big piece of fried tofu in it. It's soaked in a kelp and simmered soy sauce based broth that makes it really flavorful. Umai Crate also suggests adding tempura balls and extra green onions!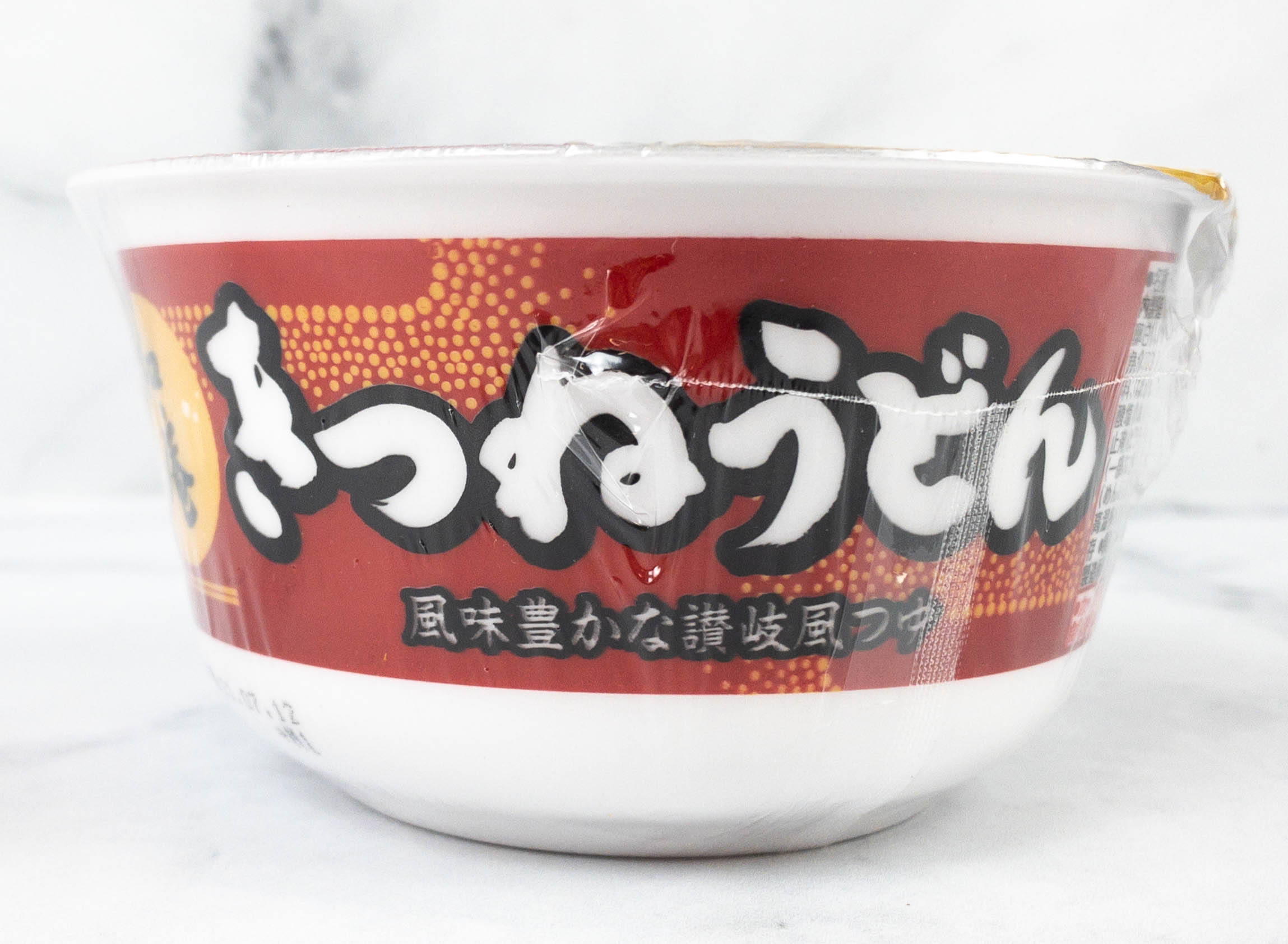 Kitsune is a Japanese word that means fox. The meal got its name not because it has fox in it, but because of the tofu which is believed to be the animal's favorite food.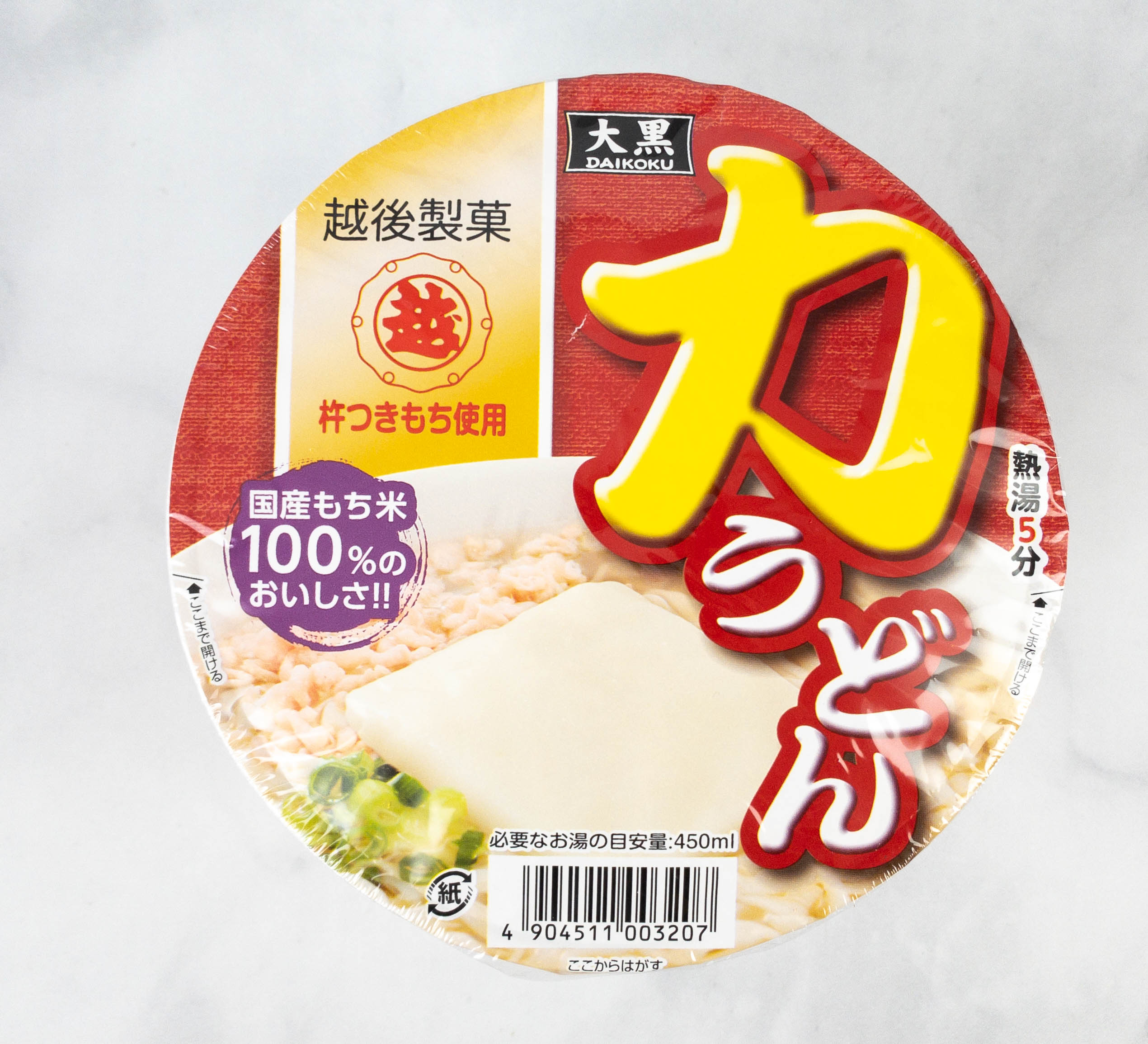 Chikara Udon Noodle. The udon noodle dish is tasty and filling, and it even comes with a full piece of mochi in case you need more chikara (or power in Japanese)!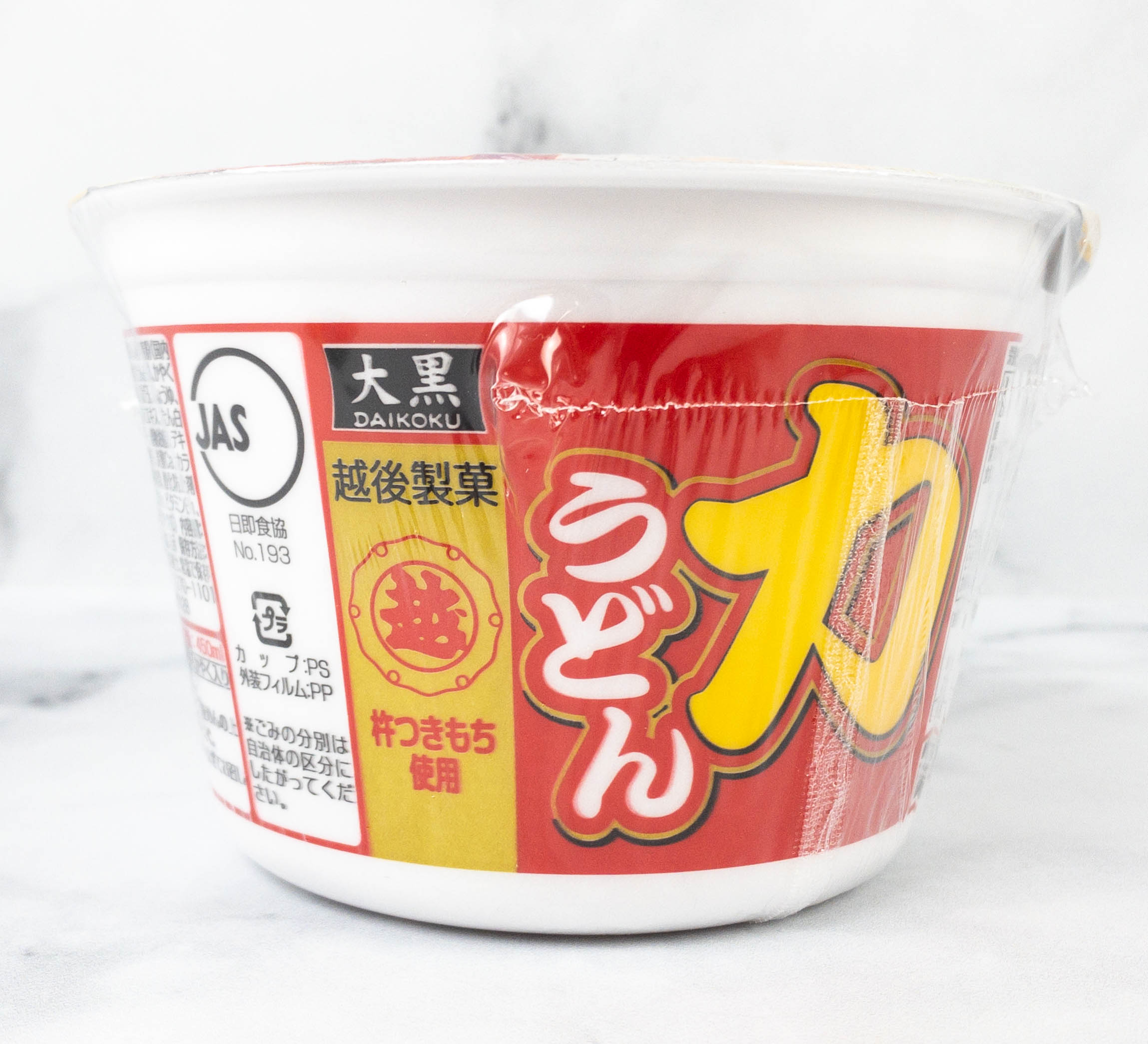 Suggested toppings include spinach, green onions, and grated daikon dish.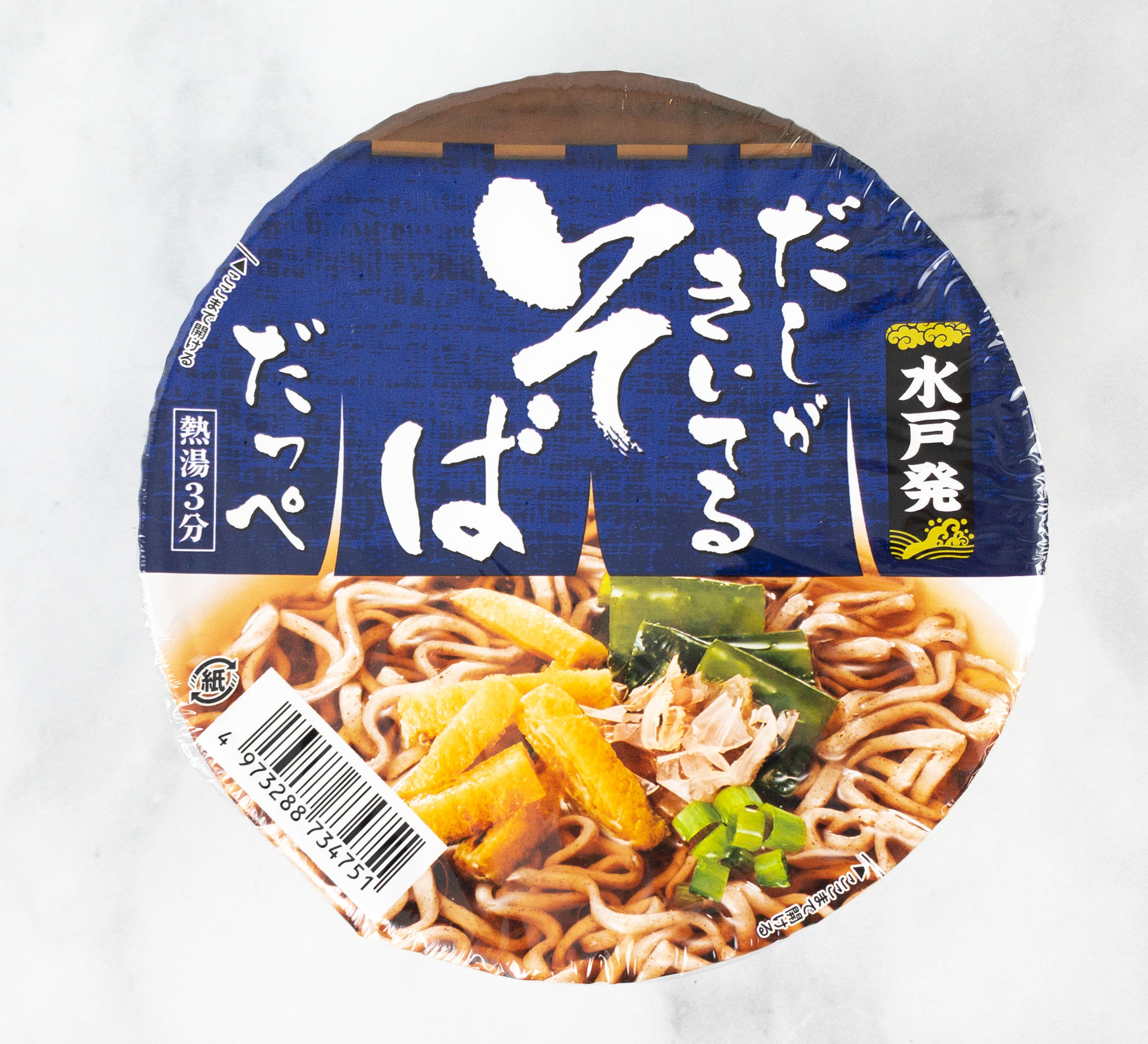 Soba Dappe. This bowl of soba with a rich soy sauce taste left me wanting more. The broth is just so flavorful and the crimped noodles turned out nice and chewy.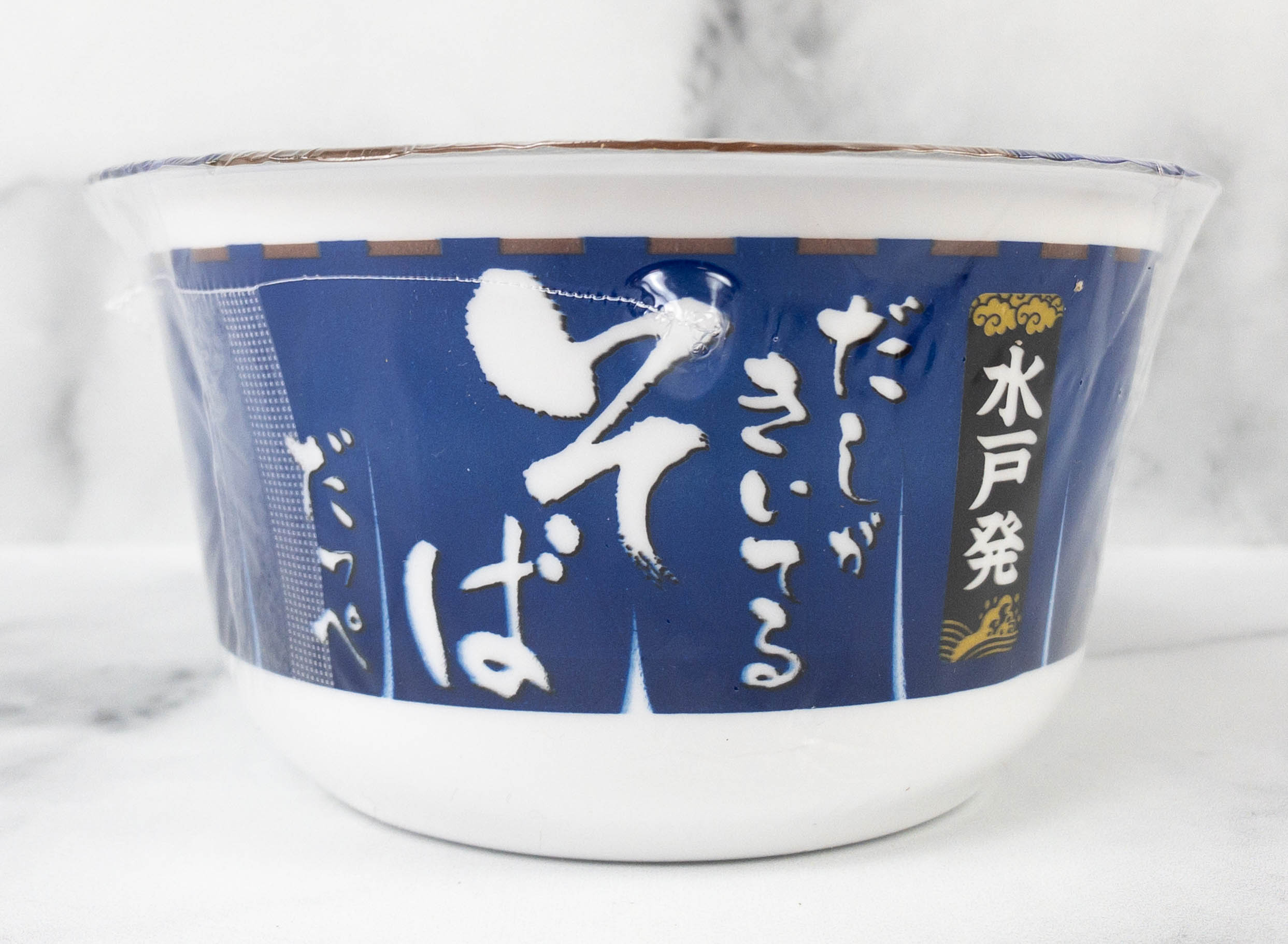 This bowl is best served with bonito flakes, fried tofu, and wakame seaweed.
Umai Crate never fails to send delicious, authentic noodles from Japan. This month, the box has a great variety of Japanese noodles, including soba, udon, miso, and even yakisoba. They even included a cup of rice porridge, plus a bonus item which is a pack of nori seaweed. I really appreciate that the box includes a card with preparation instructions translated to English, plus topping suggestions. It makes everything easier for me! As a big fan of noodles, I'm pretty satisfied with what this subscription has to offer. They've been consistent with the quality of the noodles they send, and that's really great. Also, getting this subscription is more fun and convenient compared to buying the Japanese noodles in retail!
What's your favorite ramen this month?