Try My Snacks is a unique subscription box that delivers snacks from a different country every month. Each box contains anywhere from 5 – 20+ snacks per box (depending on the plan), a 12+ Page booklet that includes fun facts about the country, snack information, puzzles, and more. They also include a coin/bill from the country in every box & offer FREE shipping to the USA. A portion of every order is donated to the ASPCA to help end animal abuse.
Tailored Just For You

Each box is tailored to your palettes needs. You tell us what you like and don't like and we'll take care of the rest. Besides, what's the point of trying something new if in the end it'll just go in the trash? Our interactive & fun quiz will make sure that doesn't happen.
Start by choosing which subscription level fits your needs. Then answer a few questions like whether or not you like coconut and if you want a drink ($4.95 upcharge). There are additional charges in the questionnaire, like if you want rush delivery ($5) or a chilled ice pack so your chocolate doesn't melt ($4.95). You can also tell them if you are allergic to peanuts and there is a place to write in other allergies.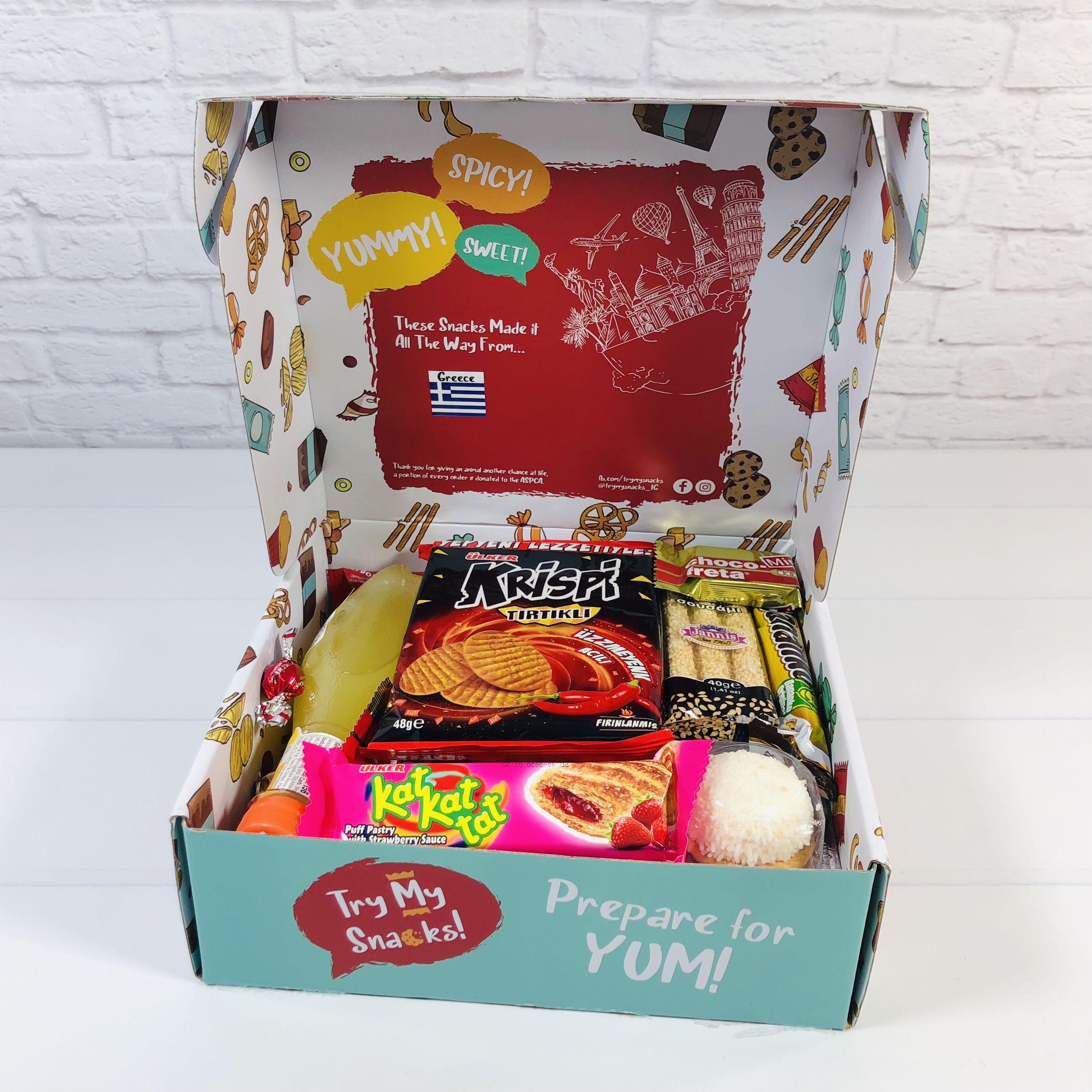 This box was completely packed to the top!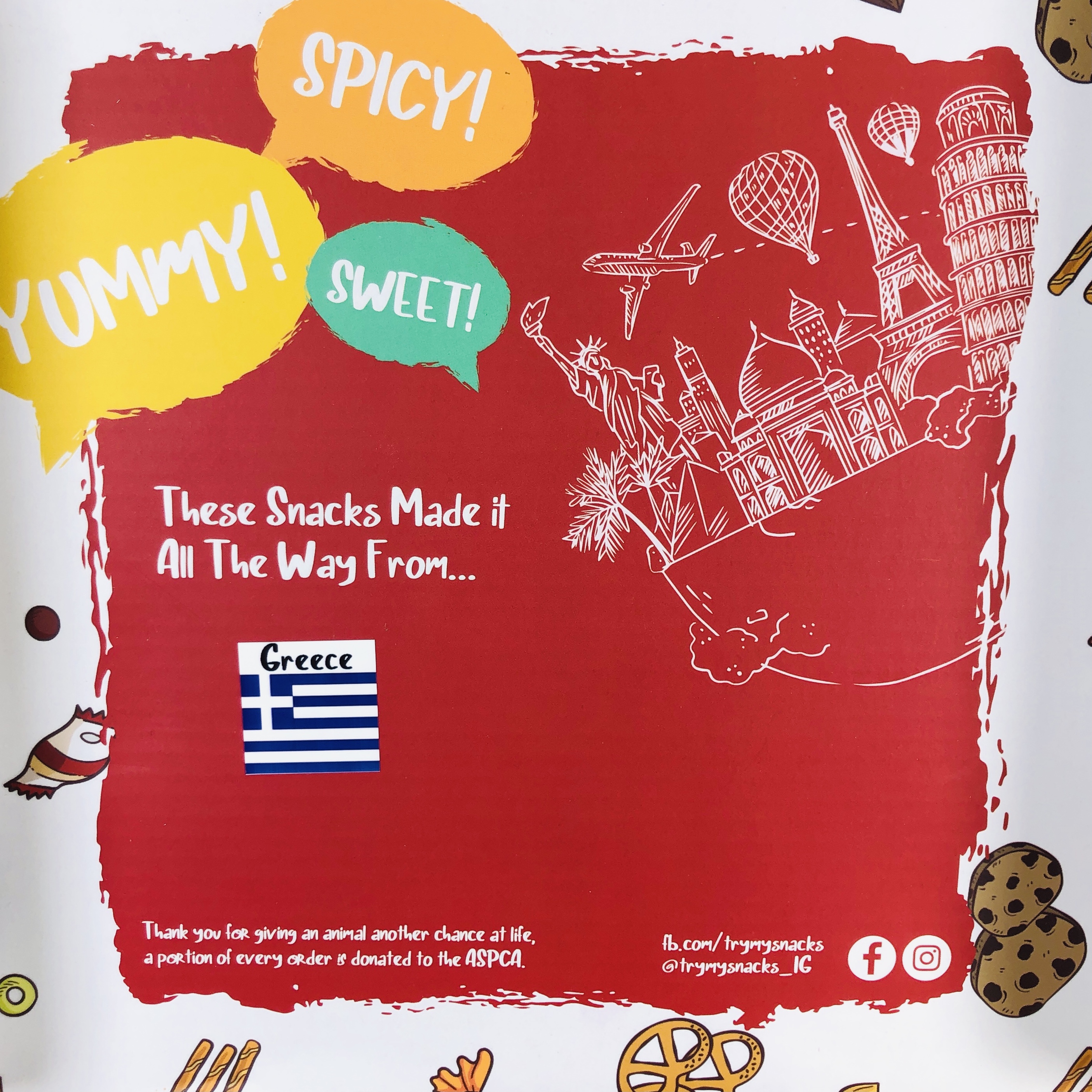 Guess where these snacks are from? Greece!
I found a vinyl sticker in the box.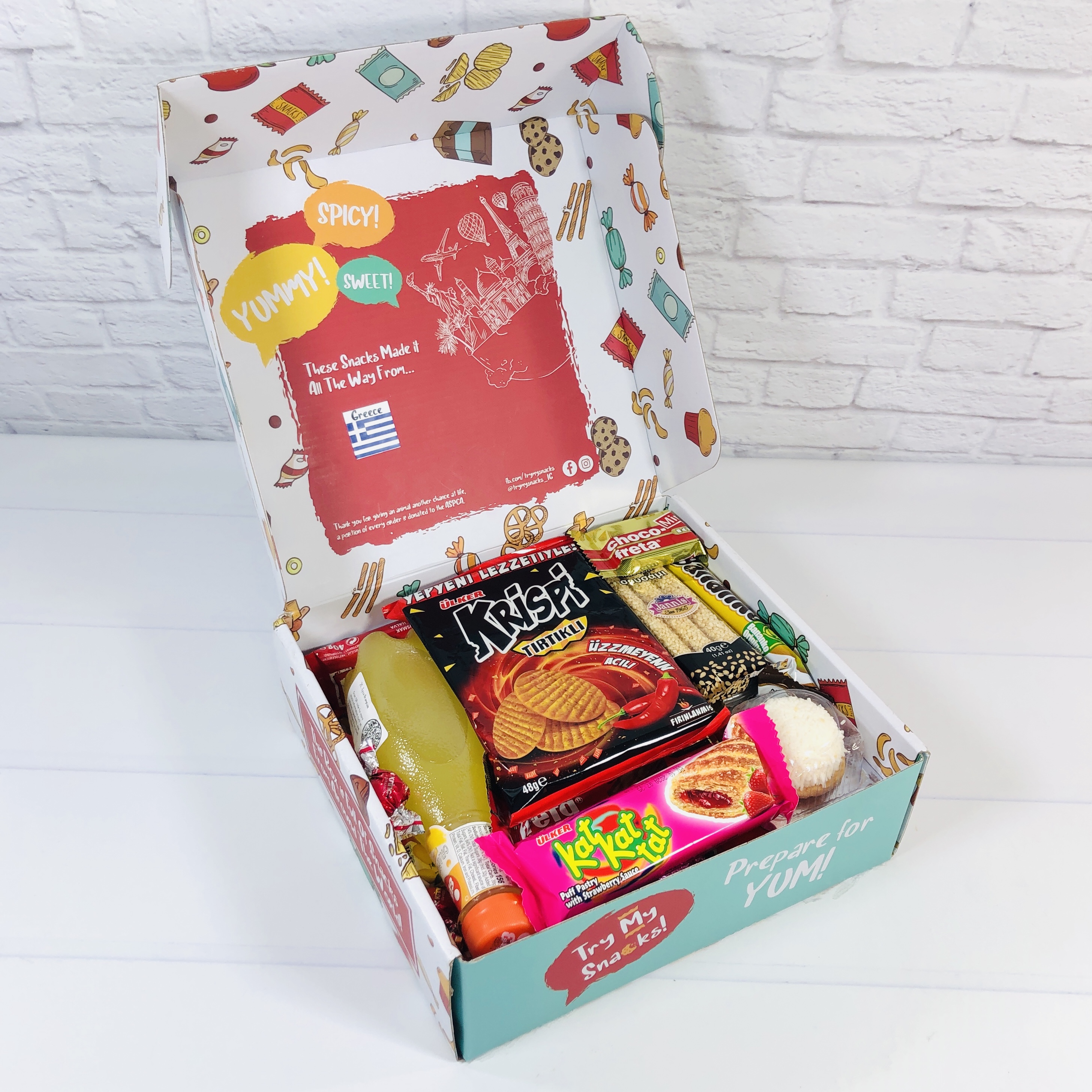 As I unpacked this box with my daughter we were super excited, we couldn't wait to see what was inside!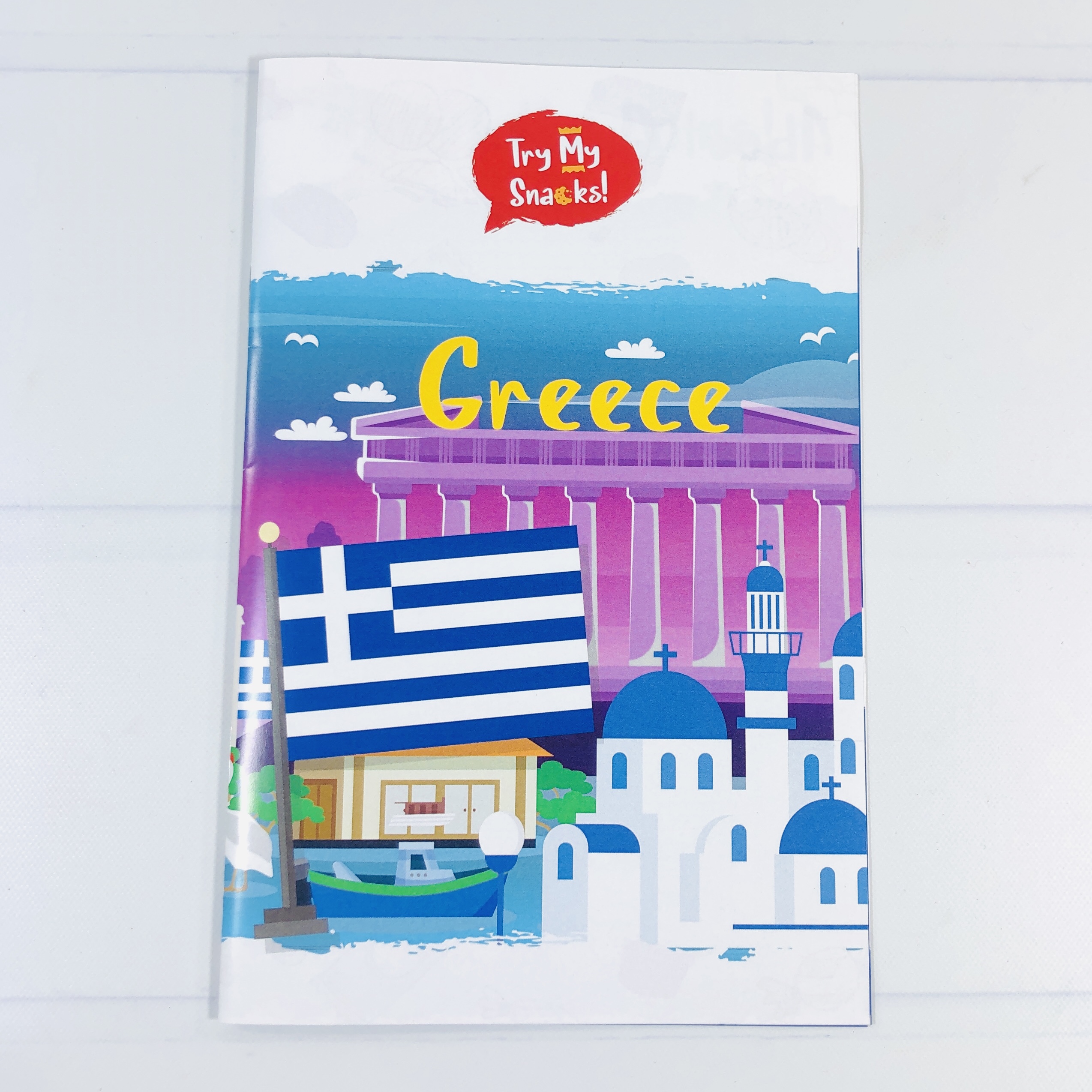 Each box comes with a mini booklet.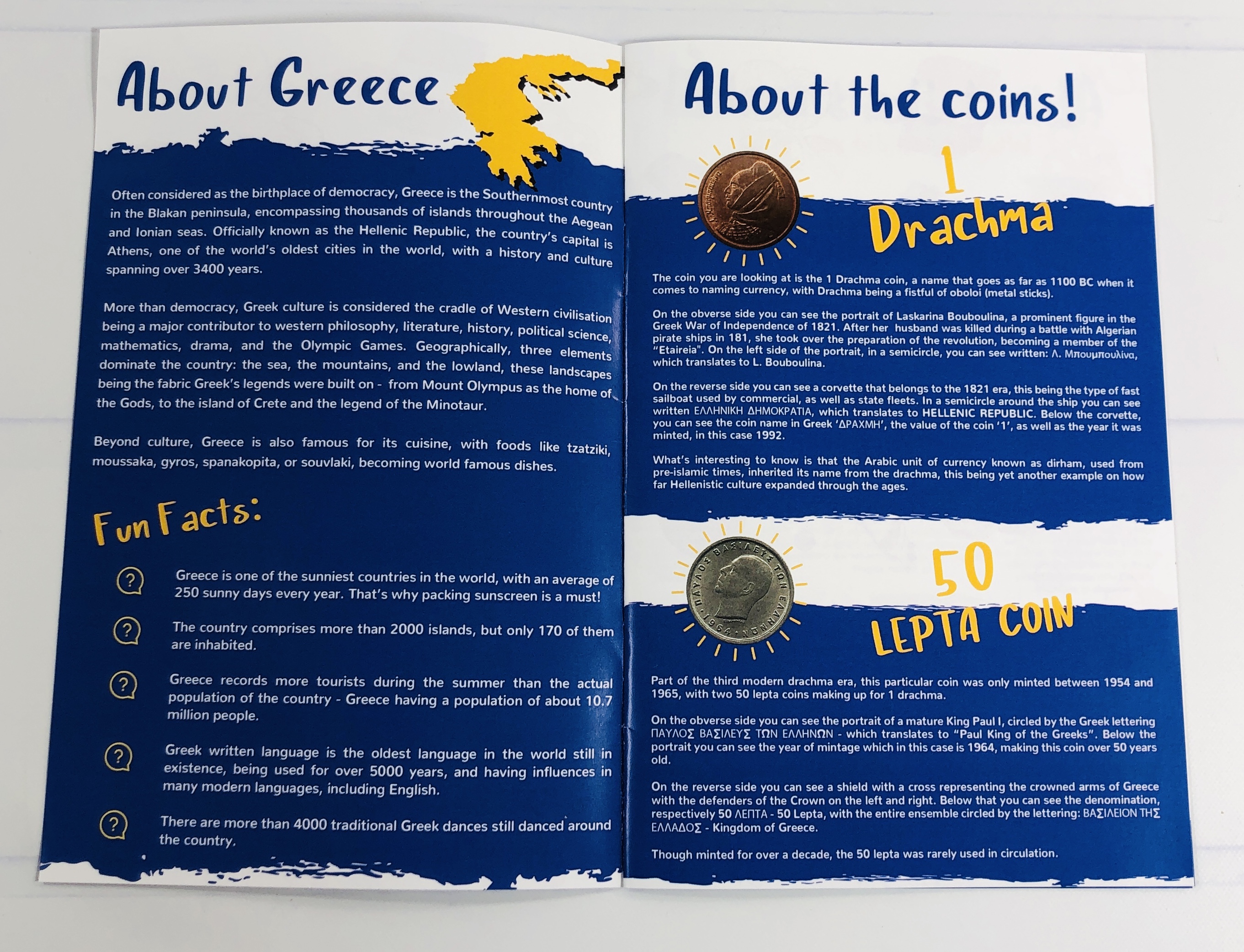 It mentioned a few facts about Greece and described the included coin.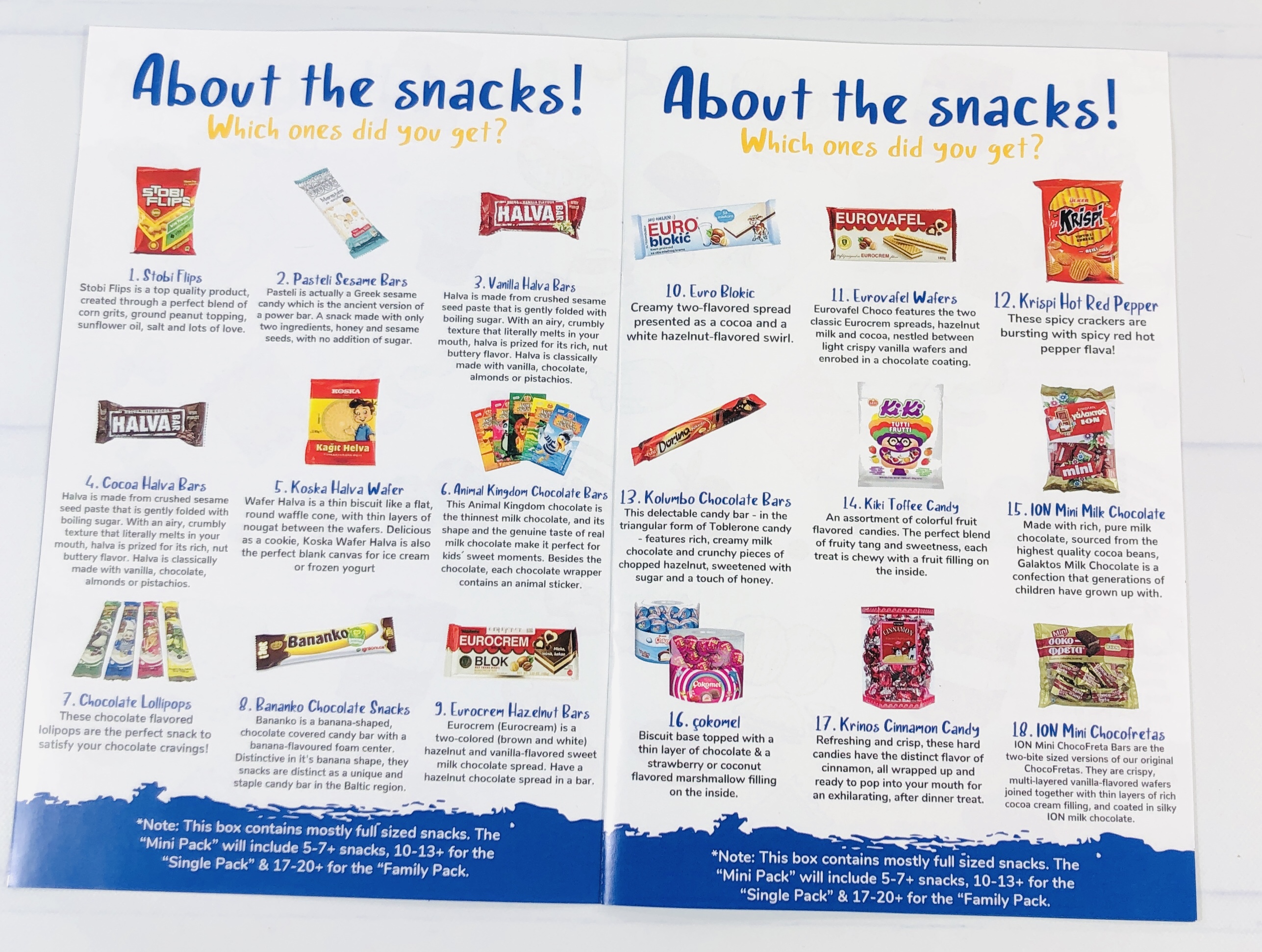 Next we learned about all of the possible snacks that may have been sent. You will receive an assortment based on the answers you gave to the quiz upon sign up.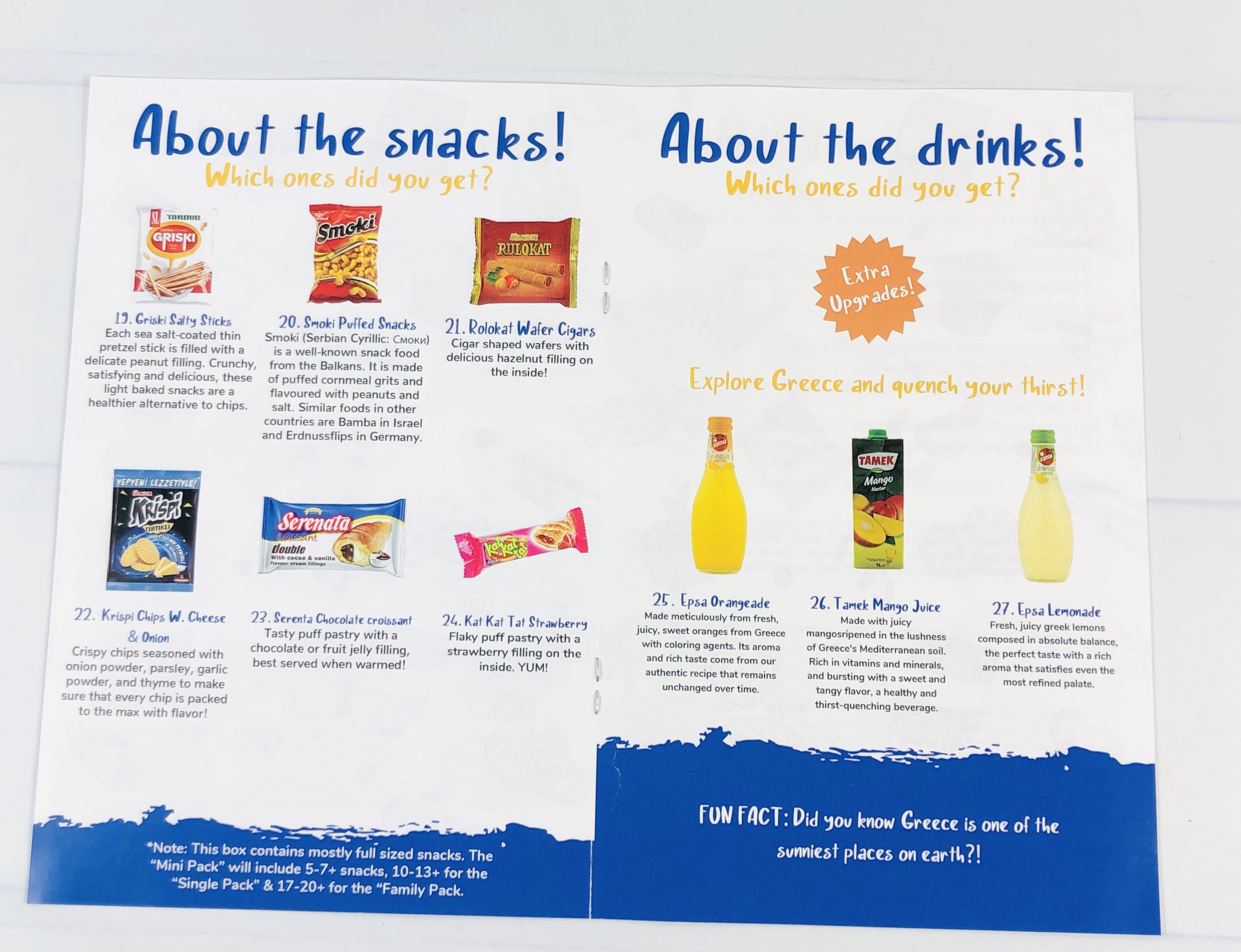 So many snacks!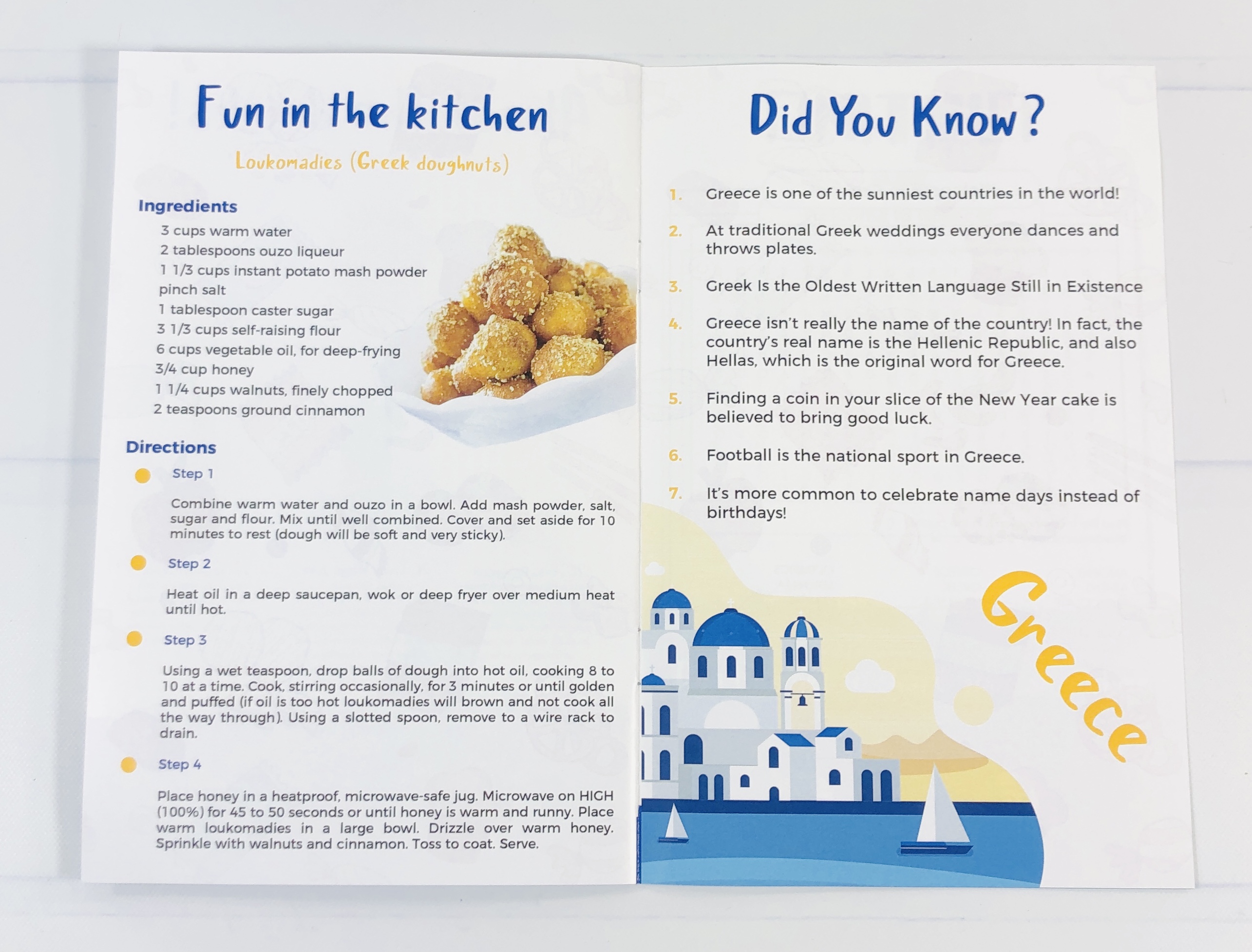 A recipe and more facts were listed.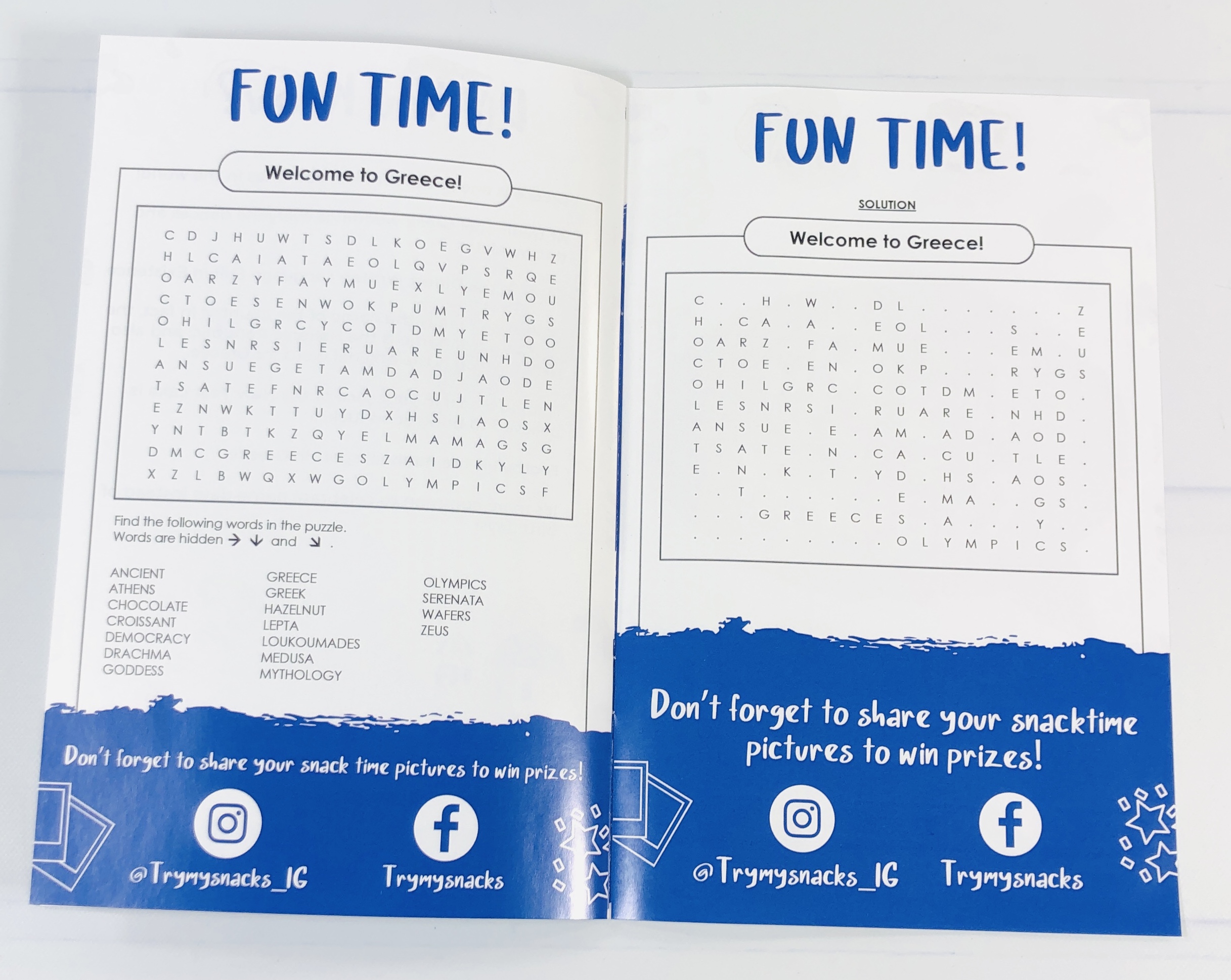 There was a puzzle.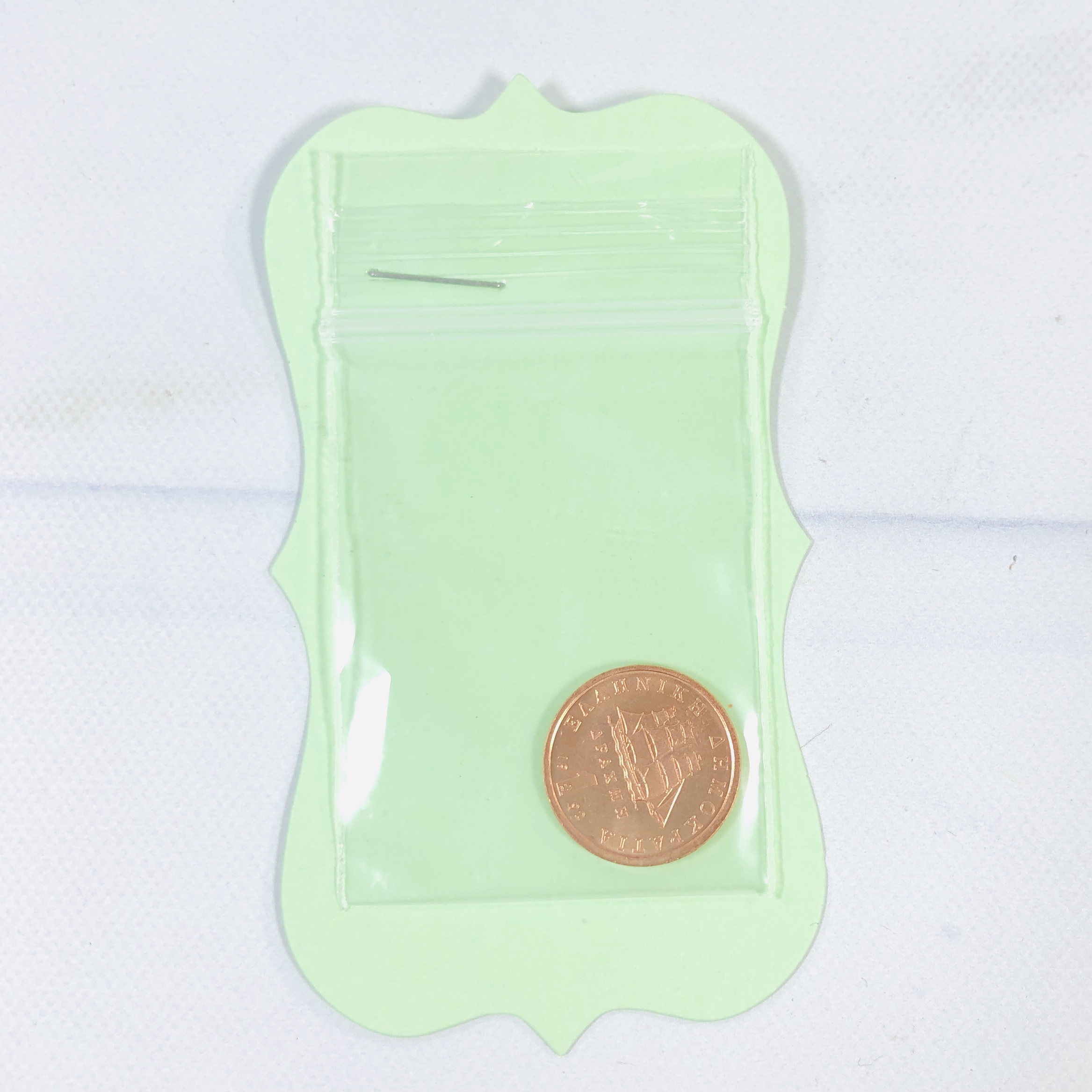 Each month we receive a coin from the featured country. I think this is a drachma but I can't read what it says on the coin, it's all Greek to me! My daughter reminded me that they use the Euro in Greece so this is cool to have.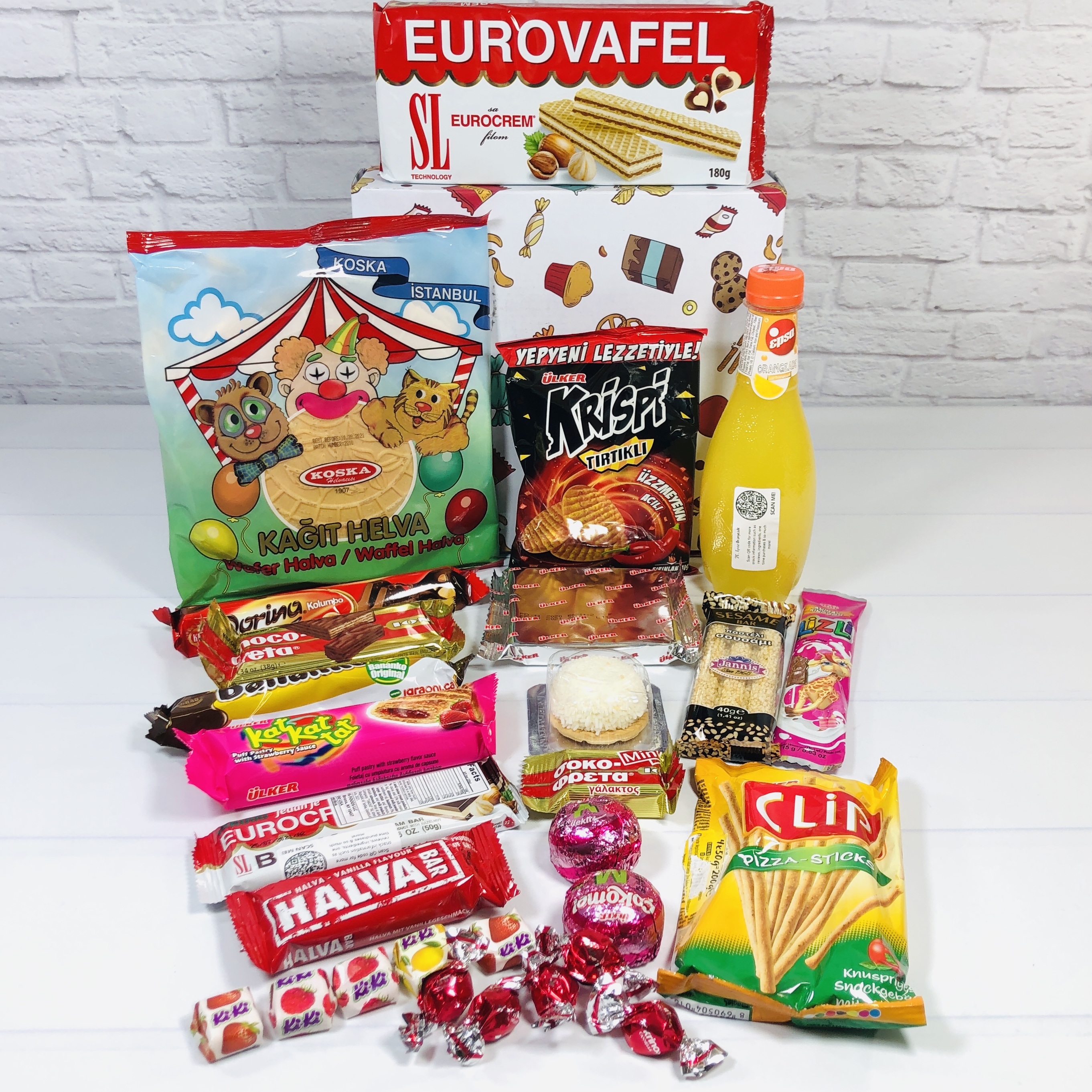 Everything in my box! It's going to take my family of four a while to try all of these but we are up to the challenge!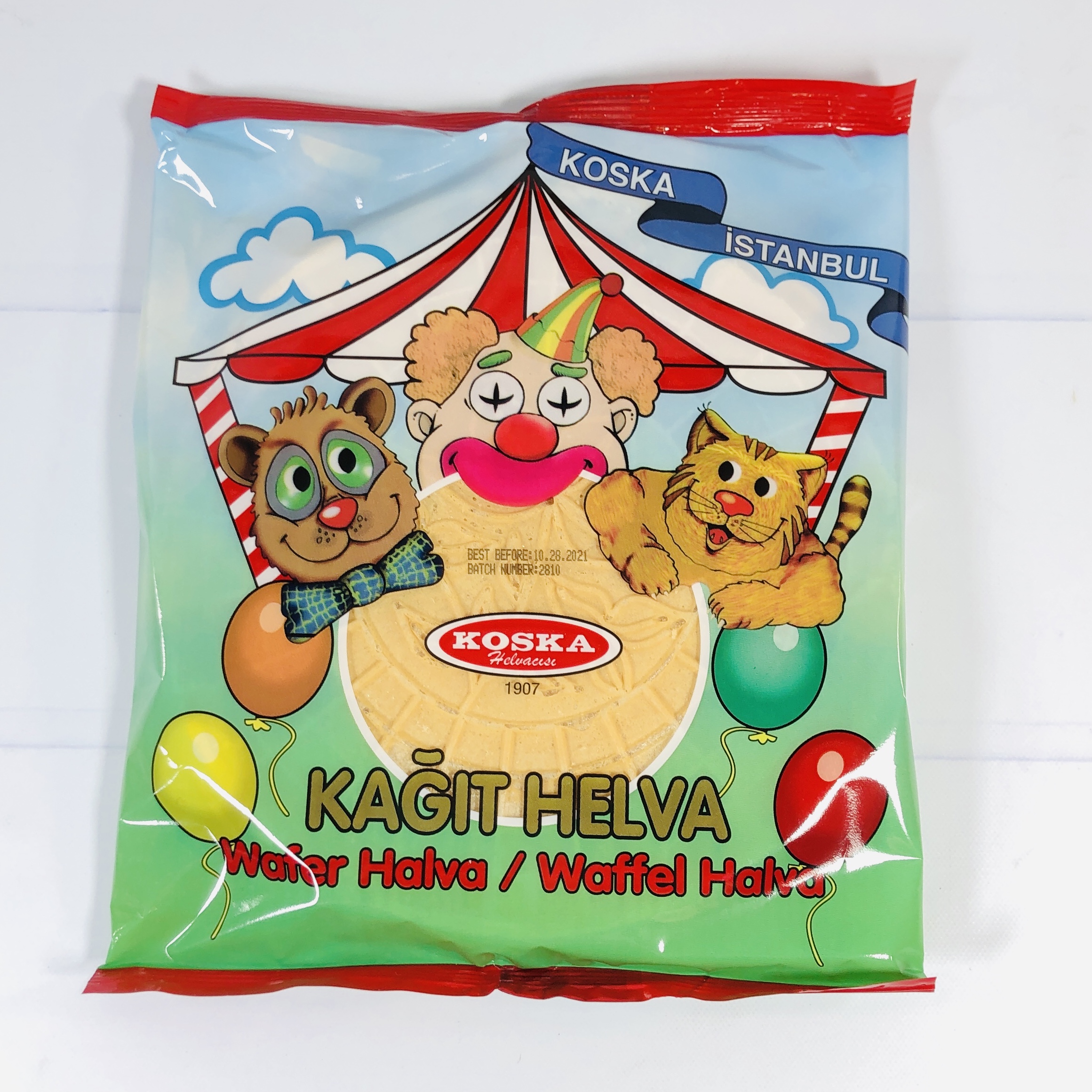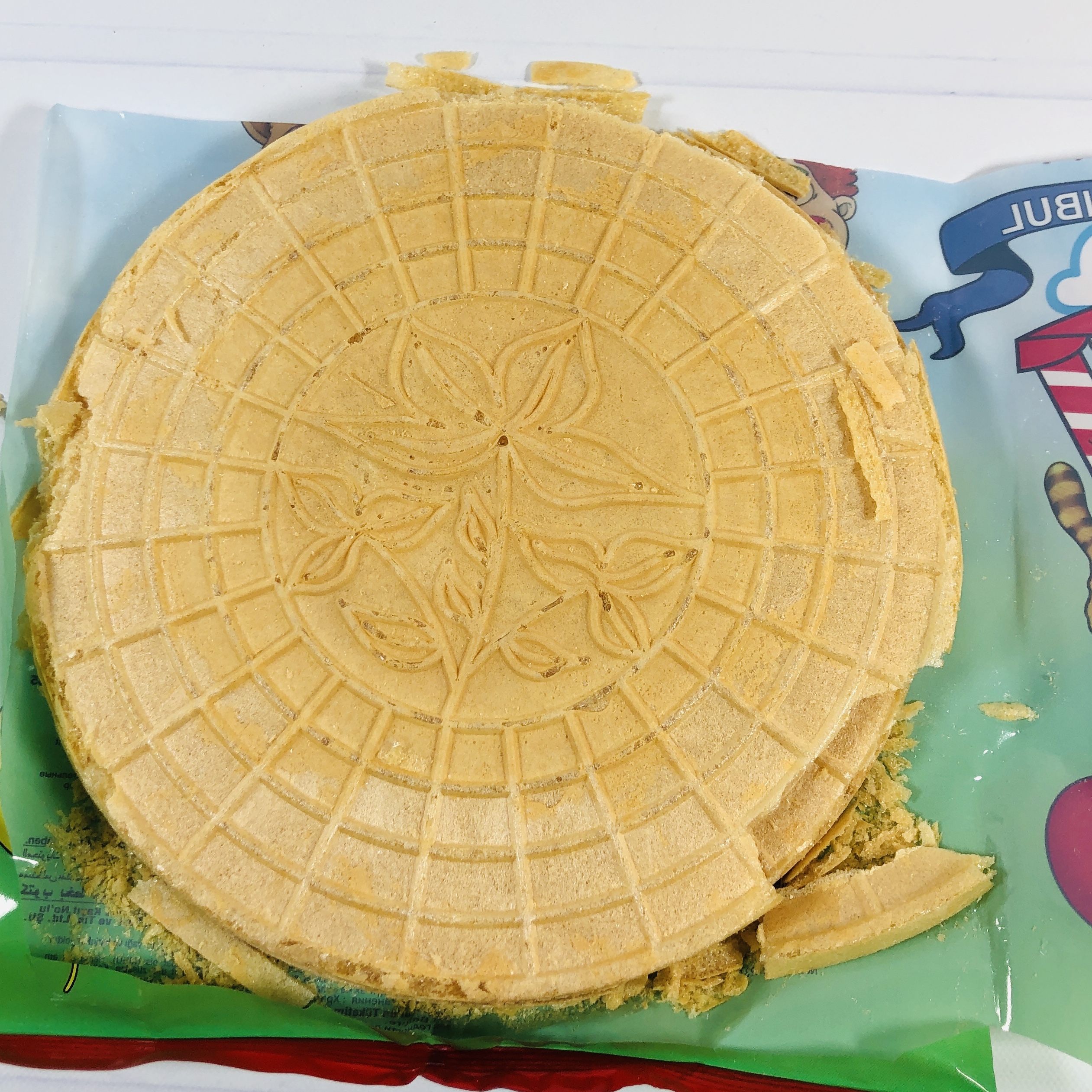 Koska Helva Wafer This was not what I was expecting when I bit into it. It's a giant wafer, like an ice cream cone, with gooey filling in the layers. I thought it was HALVA, which is sesame candy, but I guess it's called HELVA, and the gooey marshmallow-like filling tastes like banana candy. Product of Turkey.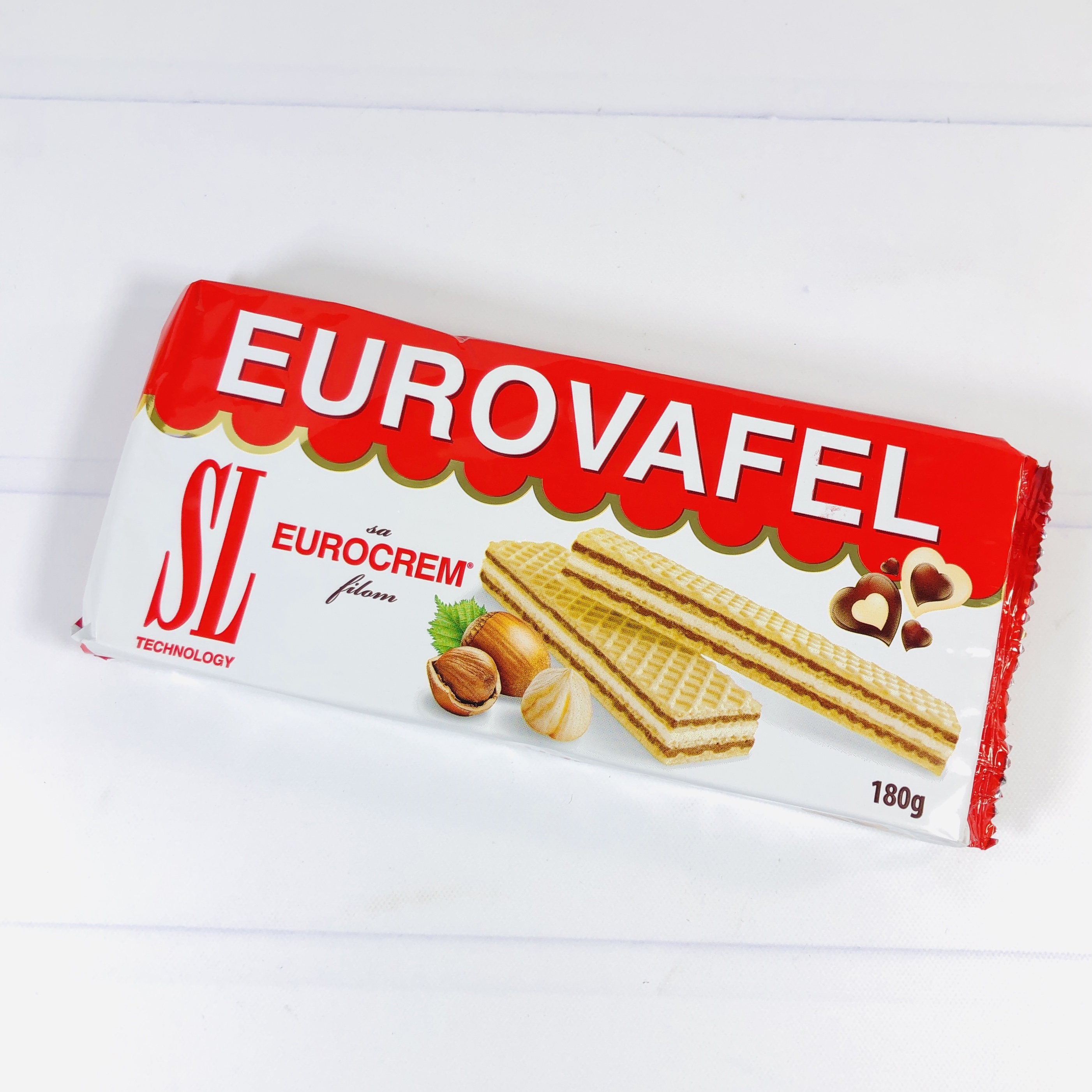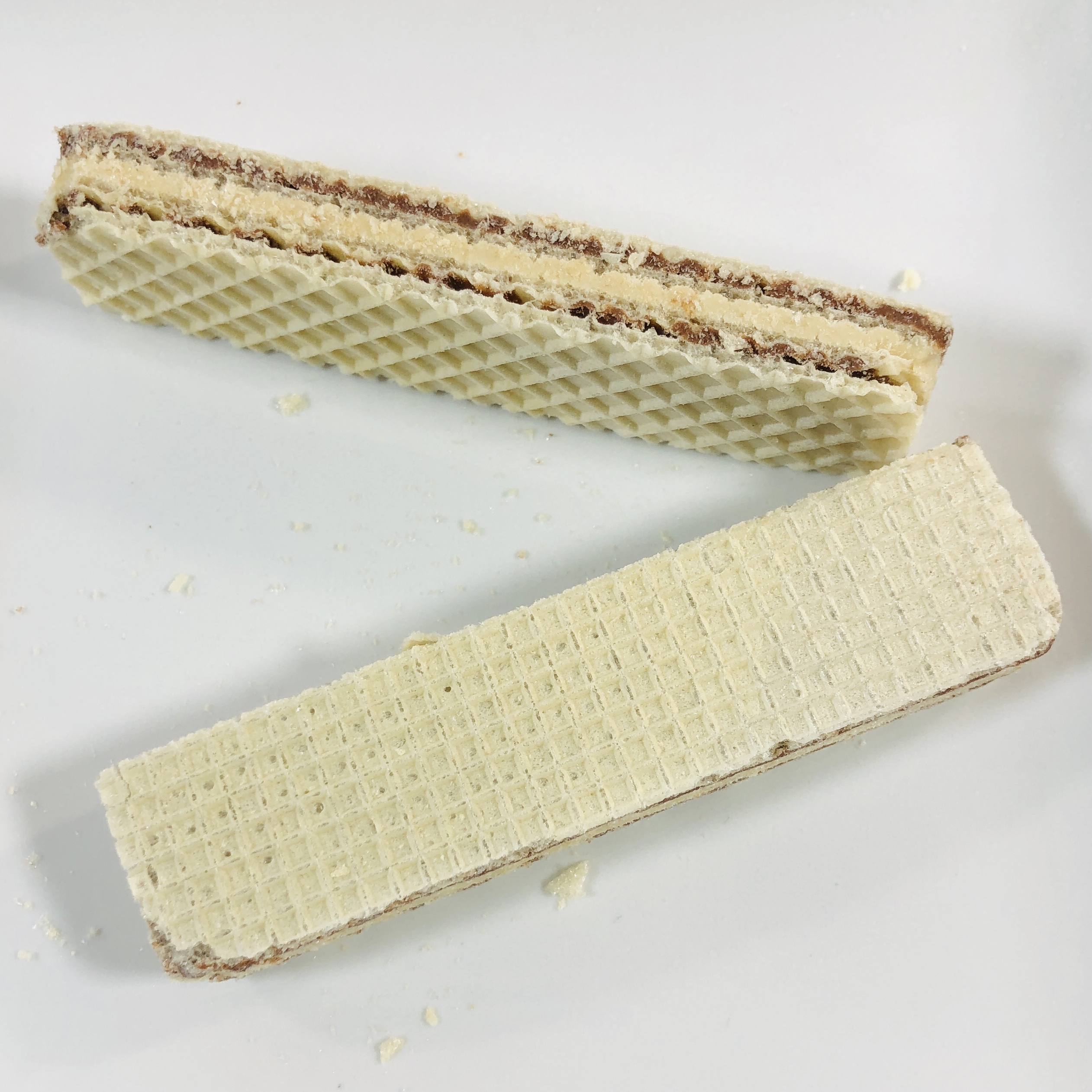 Eurovafel Eurocrem There was a huge pack of these wafer cookies from Serbia. It has layers of hazelnut and cocoa creams and isn't too heavy, perfect for an after dinner treat.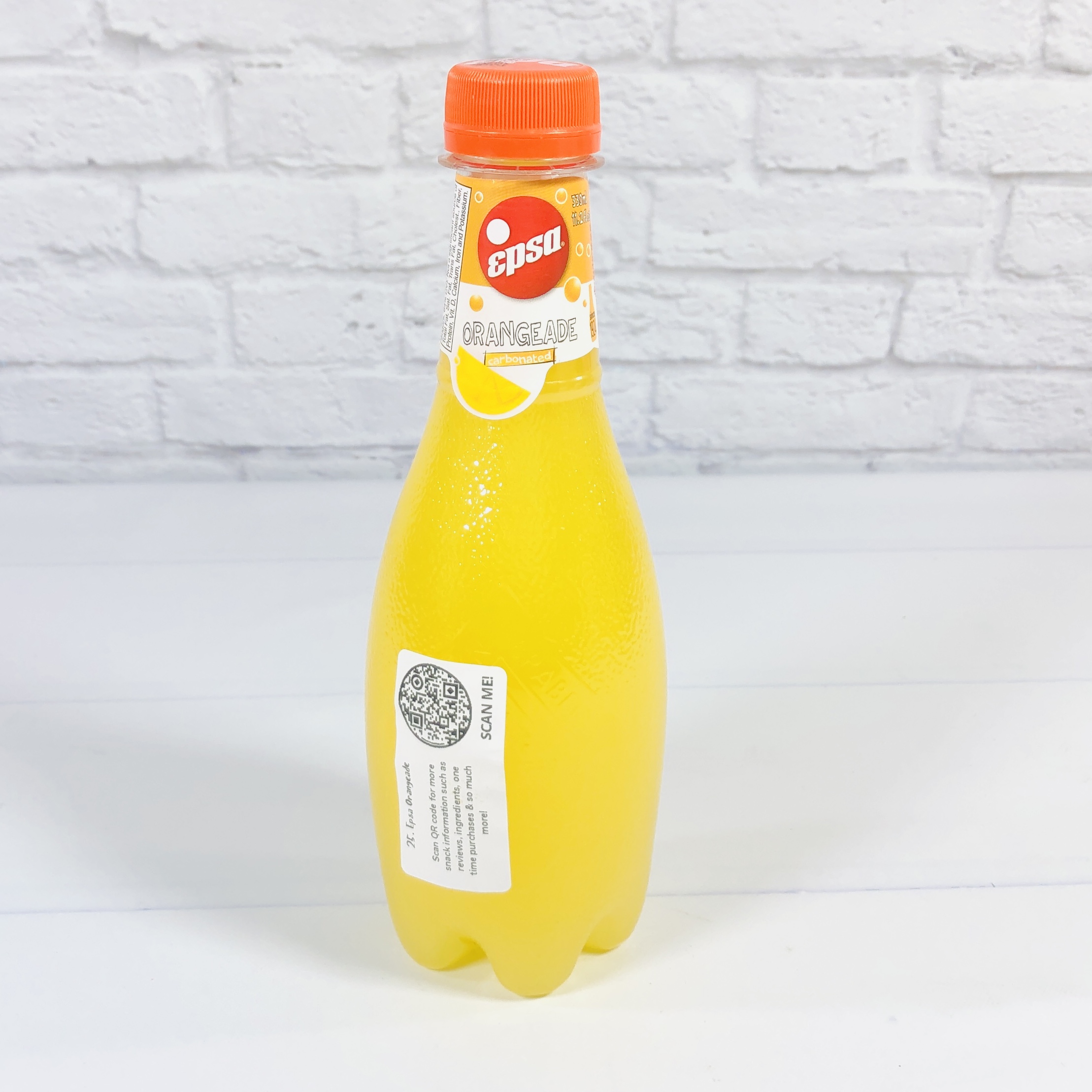 Epsa Orangeade This was, without a doubt, the best orange soda I have ever tried before. Better than Sunkist or whatever is out there, I don't even buy orange soda. This had a fresh taste instead of a fake candy flavor and the effervescence was perfect. Product of Greece.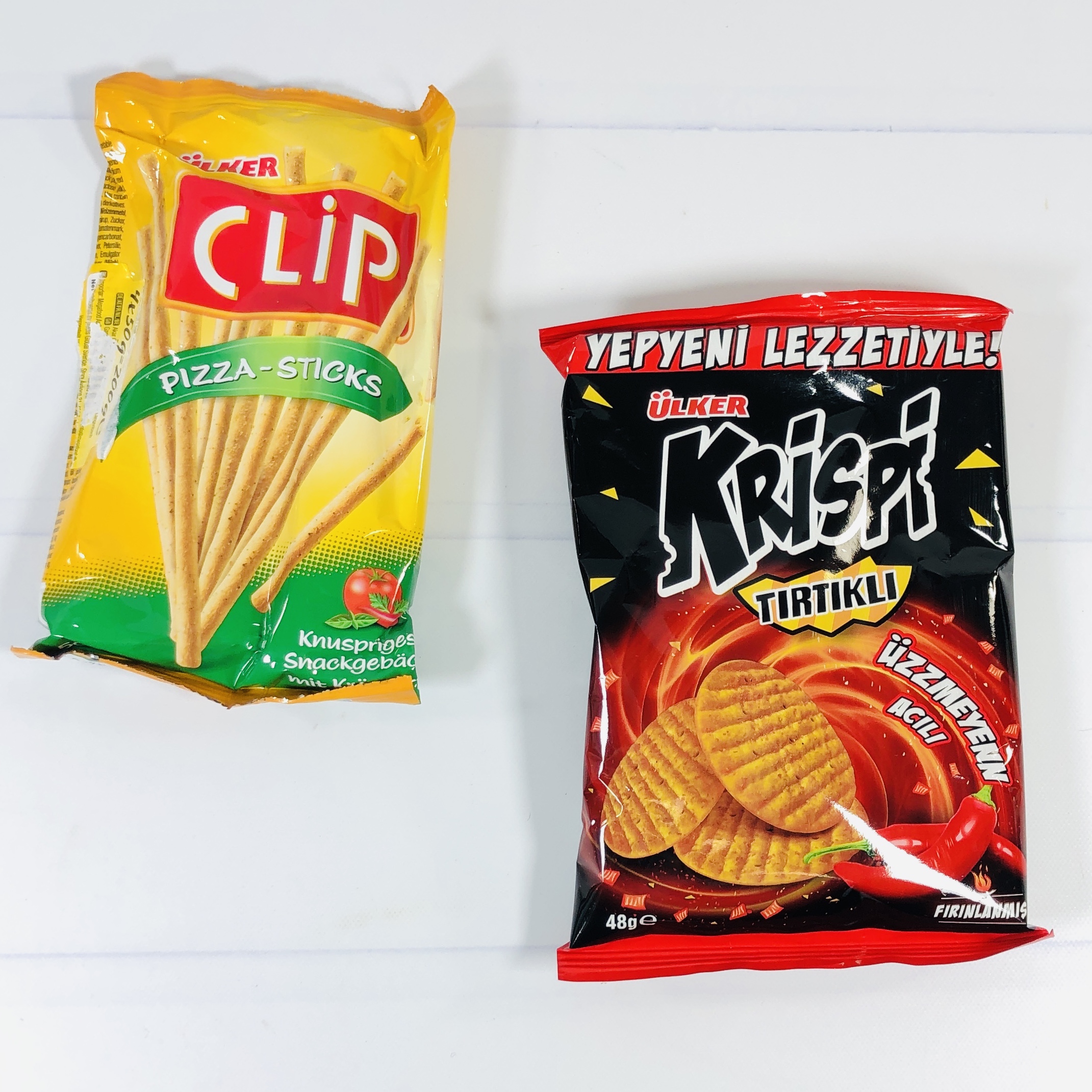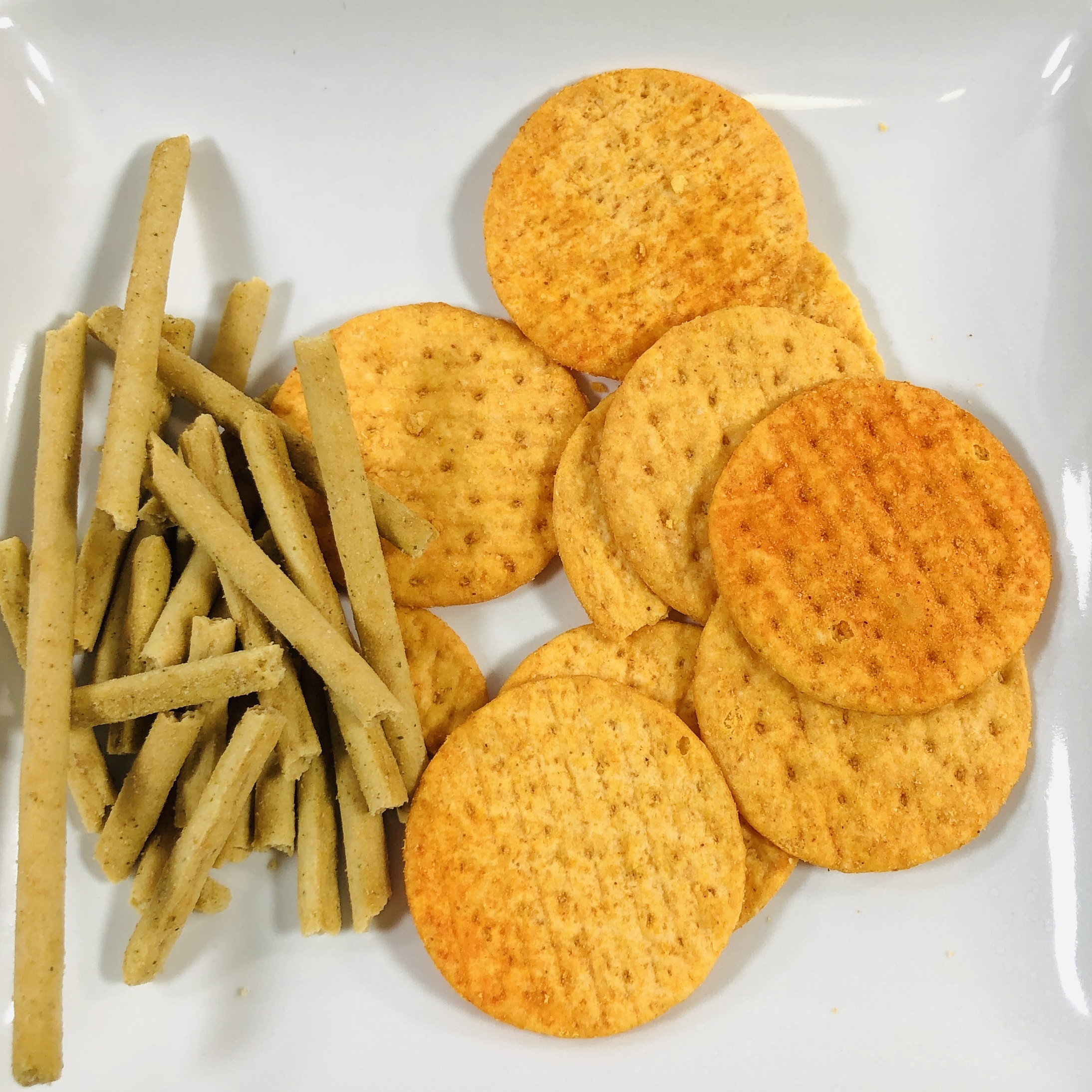 Ulker Clip Pizza Sticks have a sweet cracker base, kind of like Pocky Sticks, but they have a pizza flavored powder coating that doesn't go with the sweetness of the sticks. Pizza flavored cookies are odd. My daughter loved them. Product of Turkey.
Ulker Krispi Hot Red Pepper I thought these were chips at first but they are another type of sweet cracker with a spicy powder coating. I actually like this flavor combo and I'm trying to think of what the cracker base reminds me of. Wheat Thins? Product of Turkey.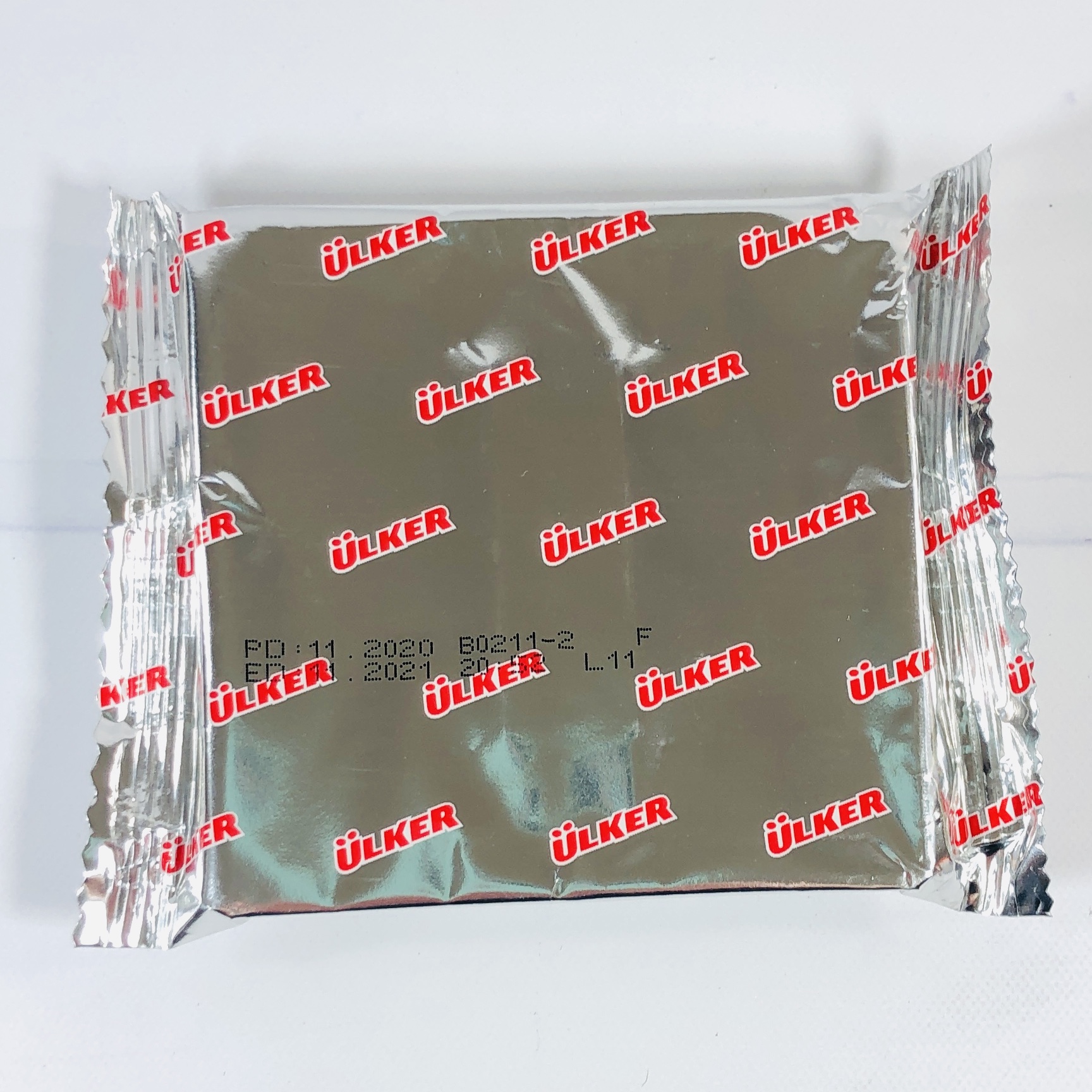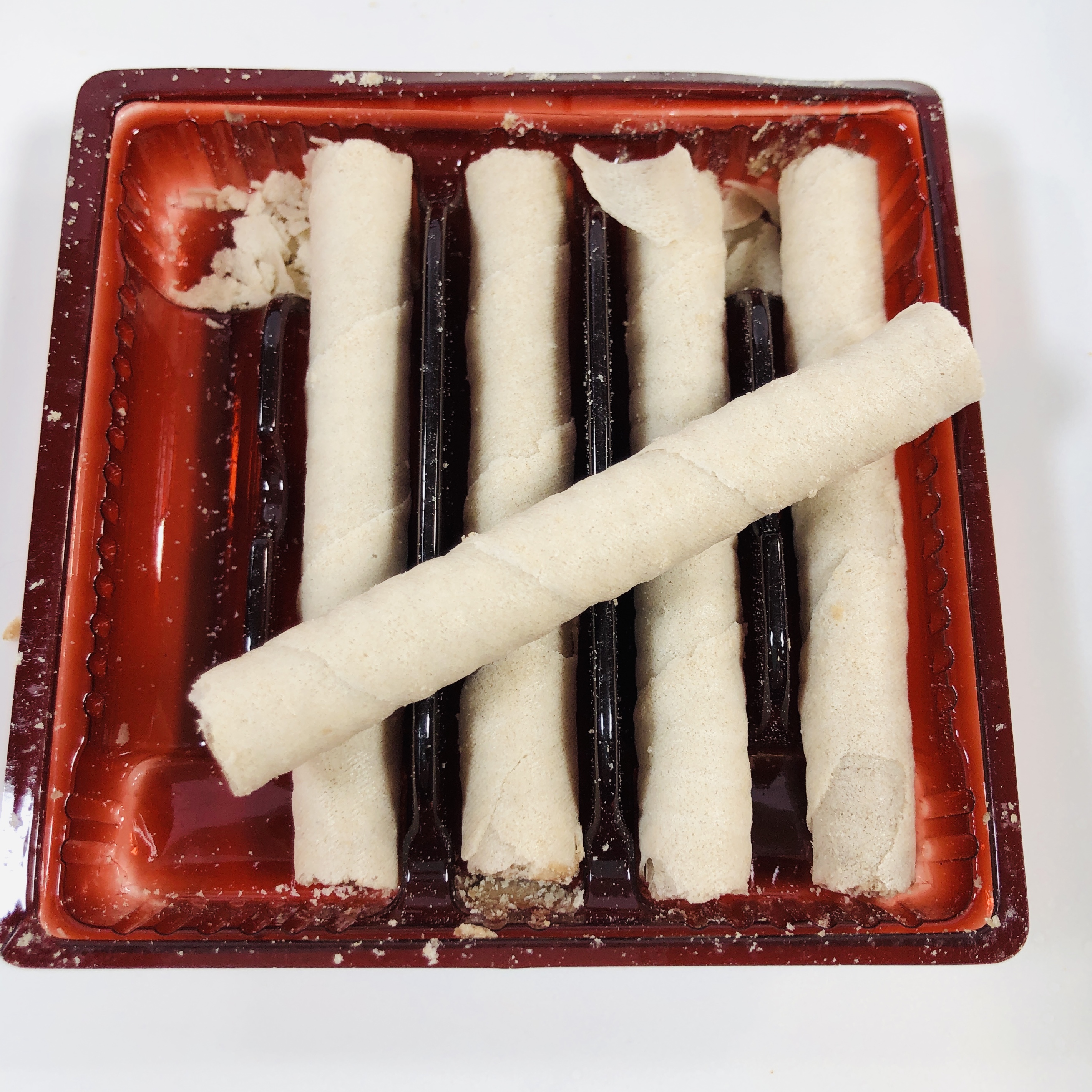 Rolokat Wafer Cigars are classic rolled wafer cookies, like Pirouline, that are filled with creamy chocolate hazelnut stuffing. It's a classic! Product of Turkey.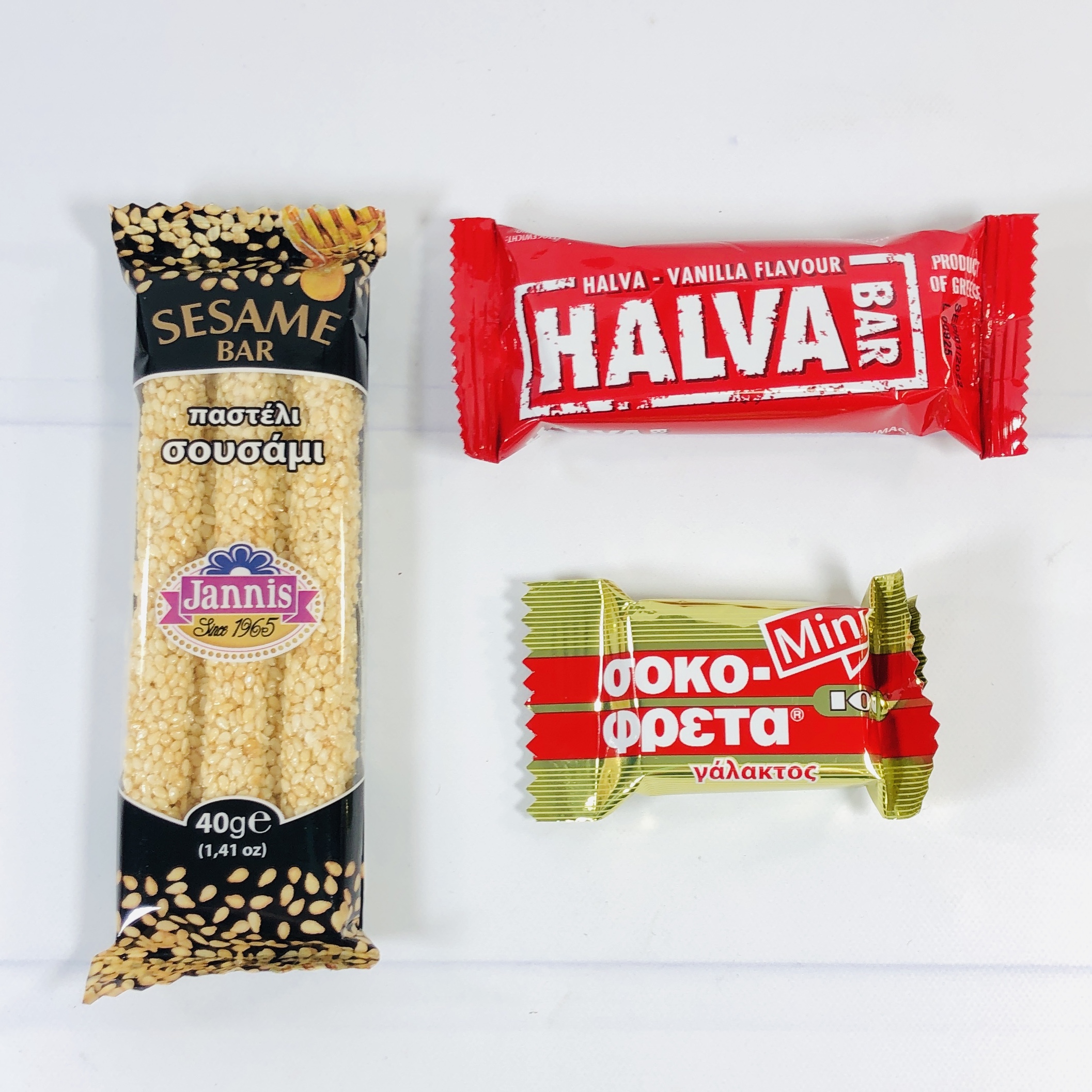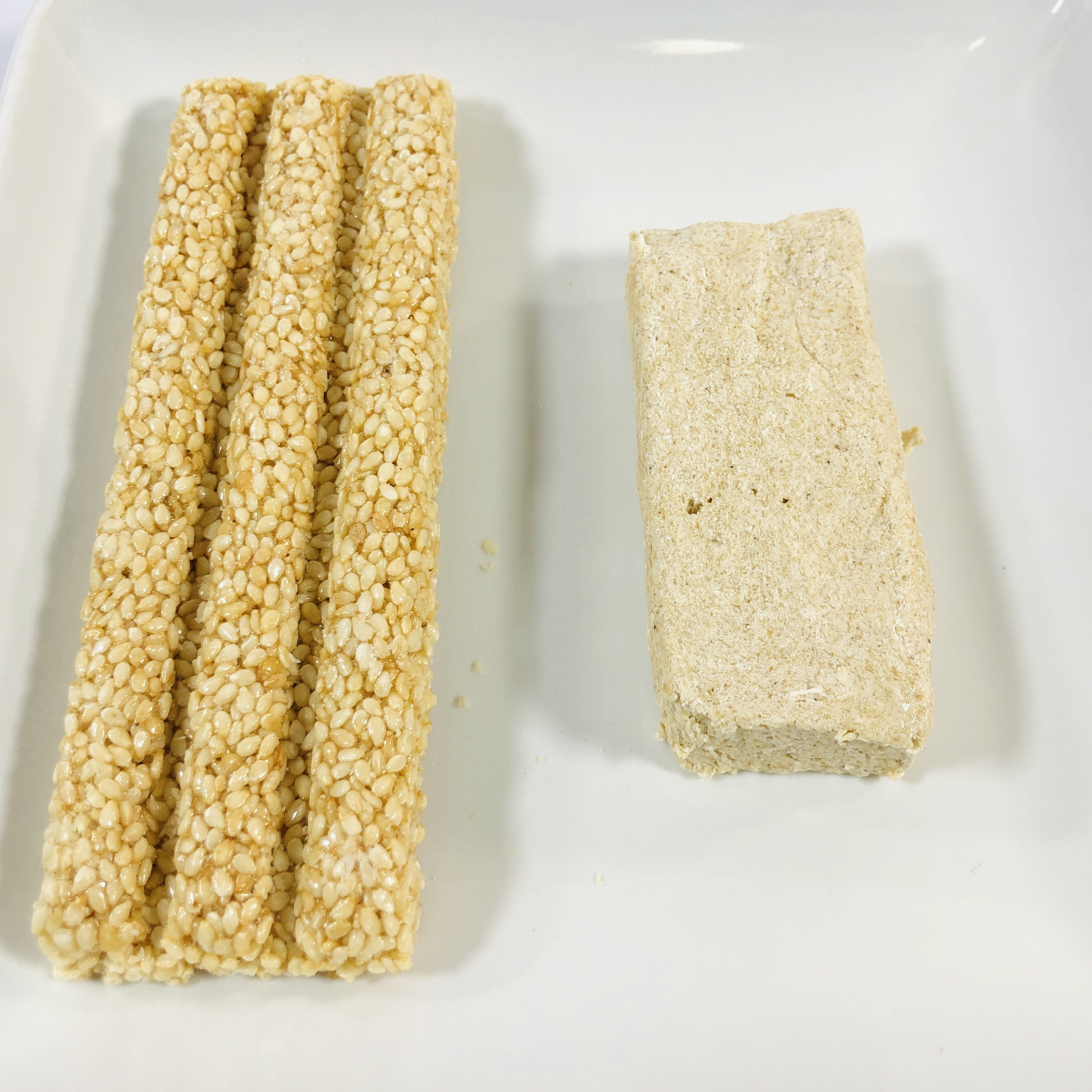 Jannis Sesame Bars The first time I tried sesame candy was through an Asian market but this candy is popular in so many different countries. It's sweet and nutty and crunchy. Product of Greece.
Halva Bar Halva is a sweet tahini candy made with sesame seeds and sugar. It has a unique texture that melts in the mouth but also a hint of bitterness from the seeds. I find tahini paste has that bitterness too. Product of Greece.
Ion Mini Chocofreta I didn't realize it at first but I received a bigger version of this candy bar and you can read about it later in the post.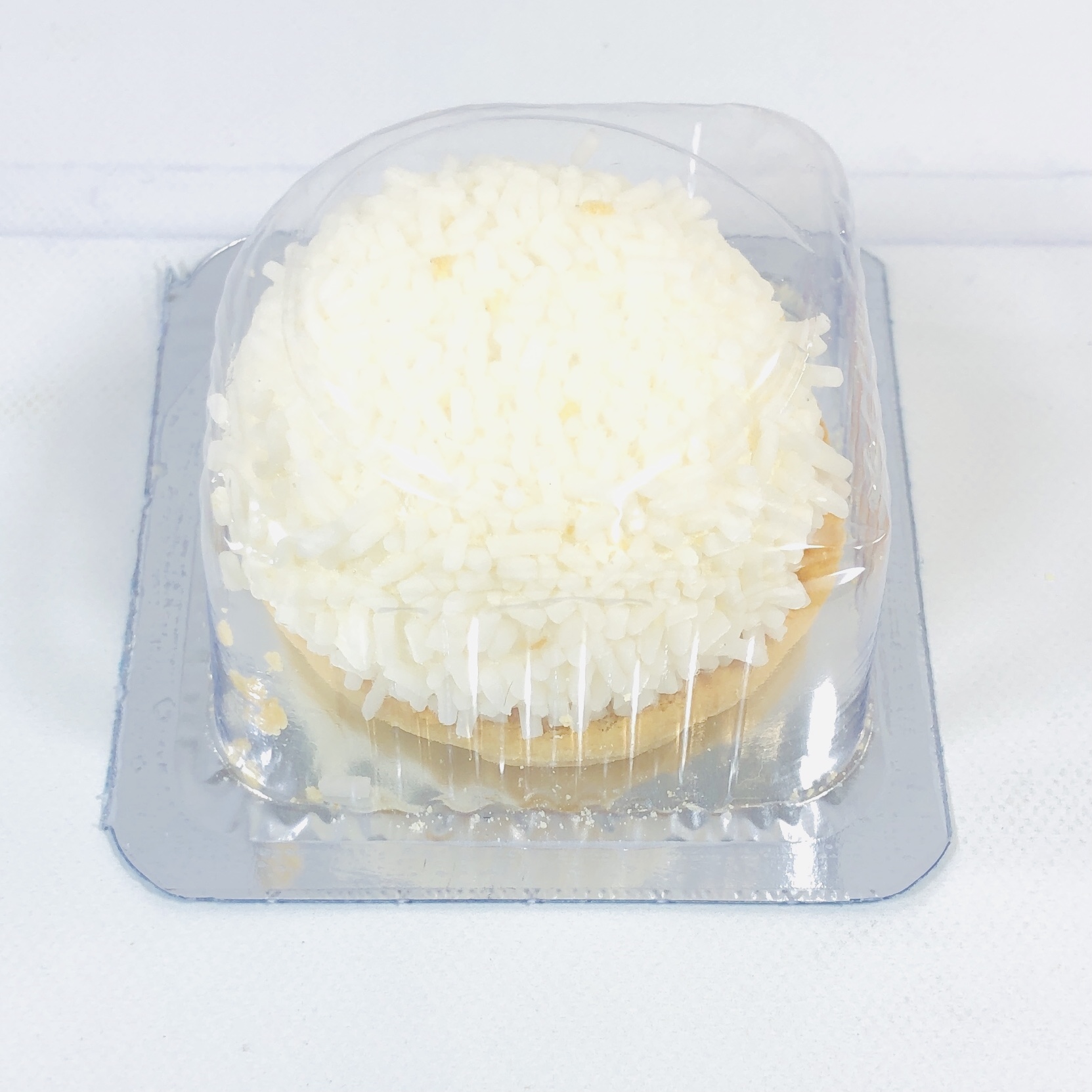 Cokomel Pofti Coconut has a sugar cookie base topped with coconut flavored marshmallow that has sprinkles over the top. It's super sweet and has a bit of coconut flavor, a tropical treat in the winter. I believe this is a product of Turkey.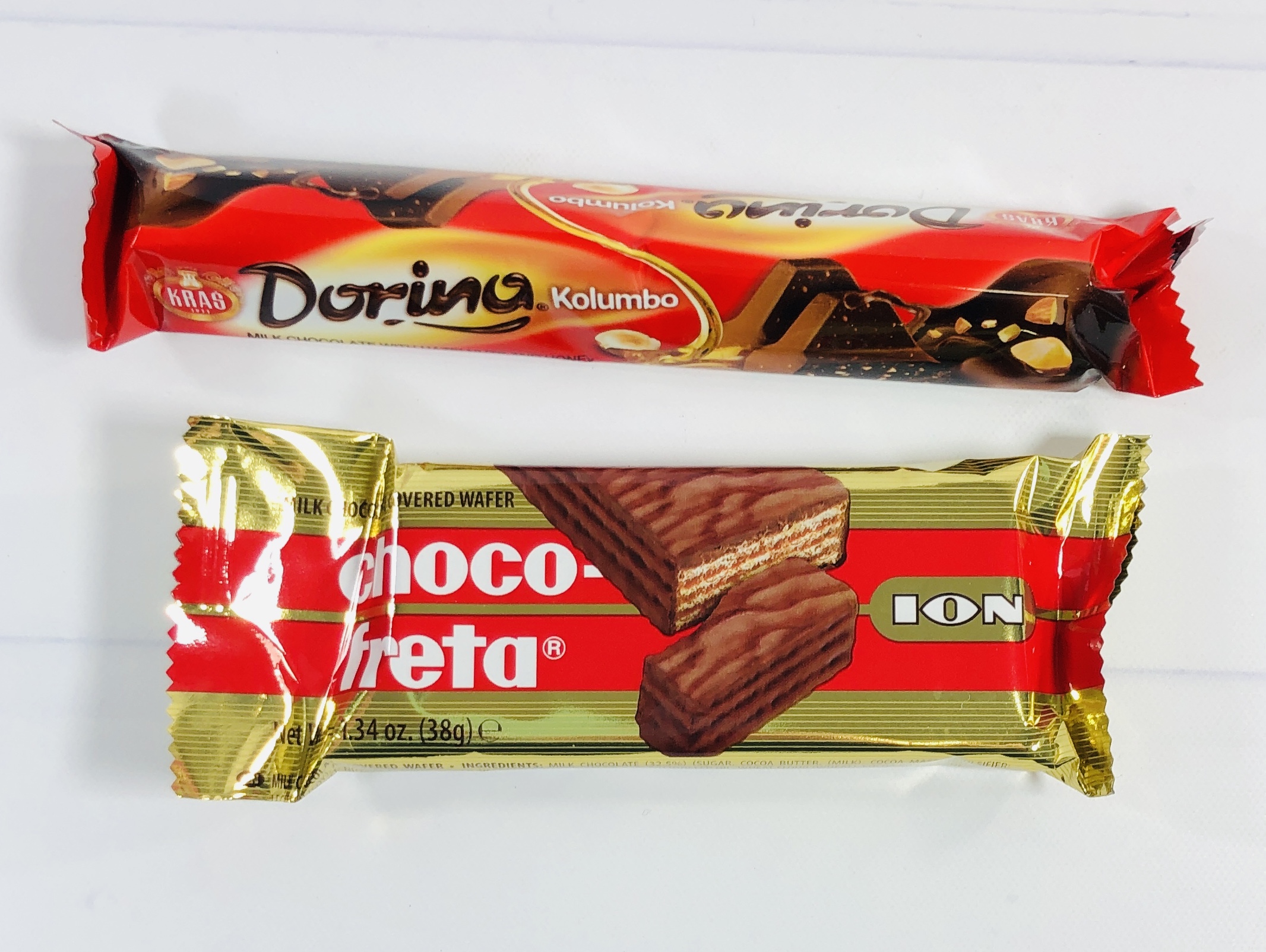 Dorina Kolumbo Chocolate Bars Oh my good gracious all things that are good and wonderful in the world. Who invented this chocolate bar because I want to thank them from the bottom of my heart. It is shaped like Toblerone and is a luscious milk chocolate with pieces of nuts (hazelnuts I presume) and some chewy bit like honey or nougat which also may be in a Toblerone but those bars are not as good as this one.
Ion Chocofreta is a wafer cookie covered in rich milk chocolate. It's so simple and also delicious. Product of Greece.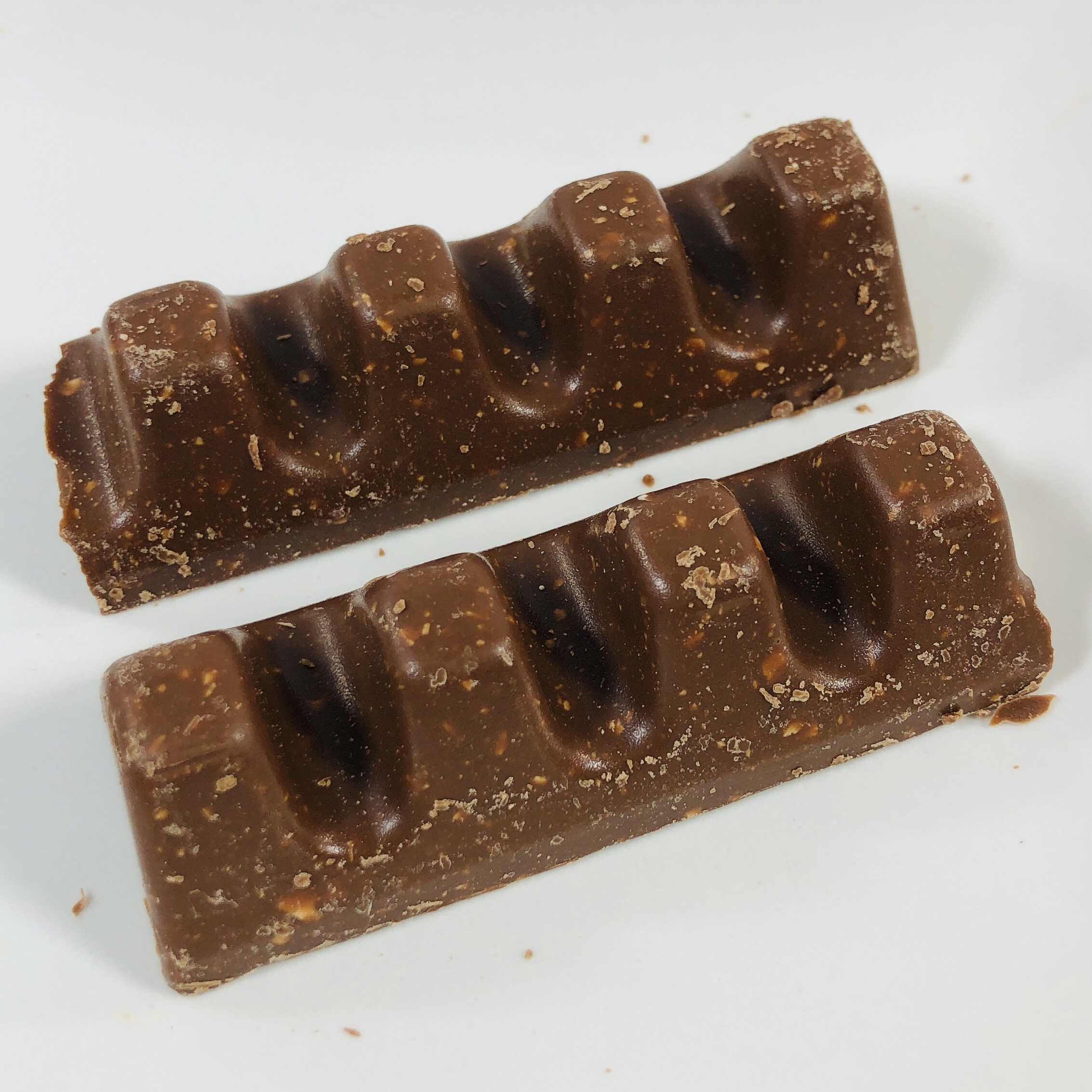 Heaven on Earth aka Dorina Kolumbo.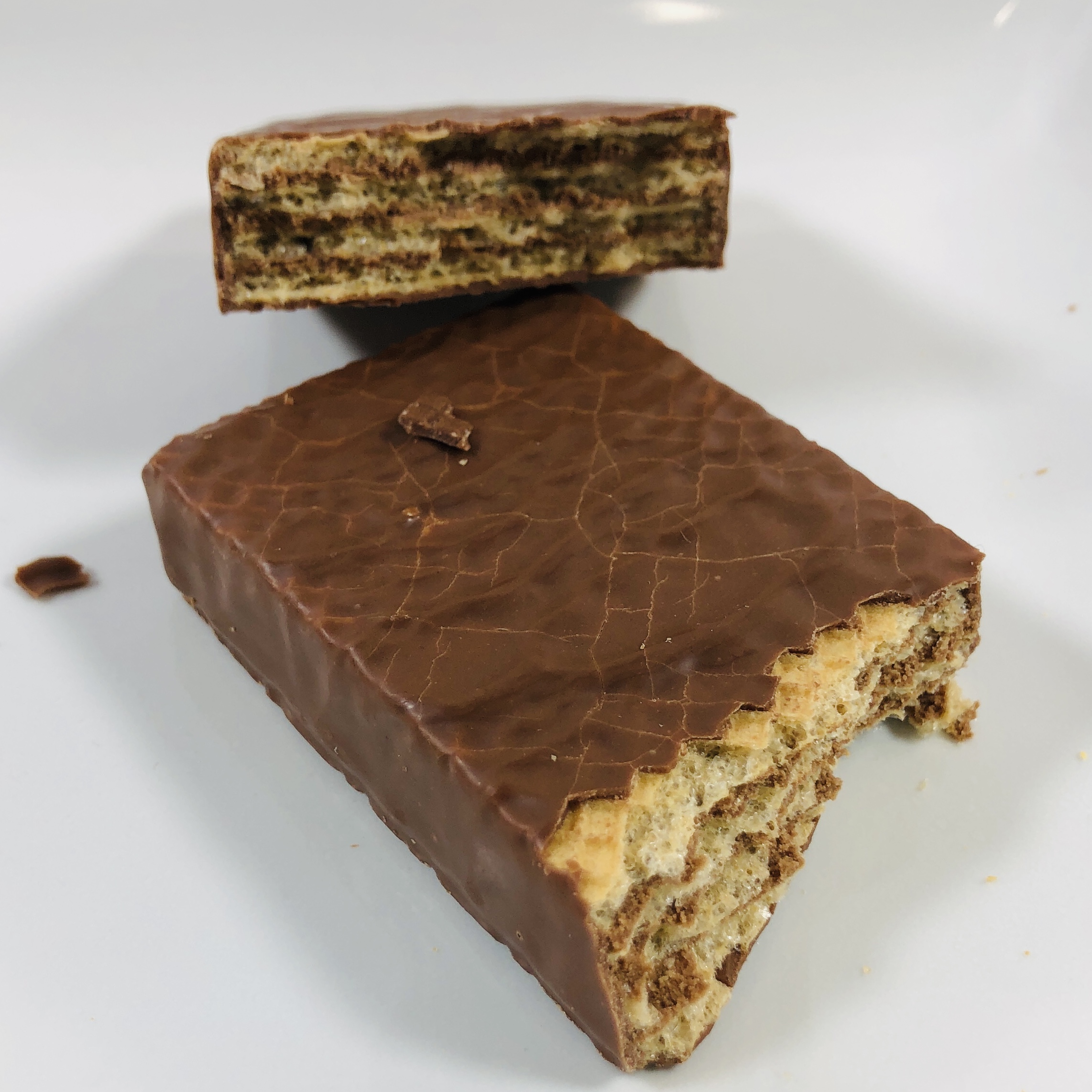 Here's the Choco-Freta.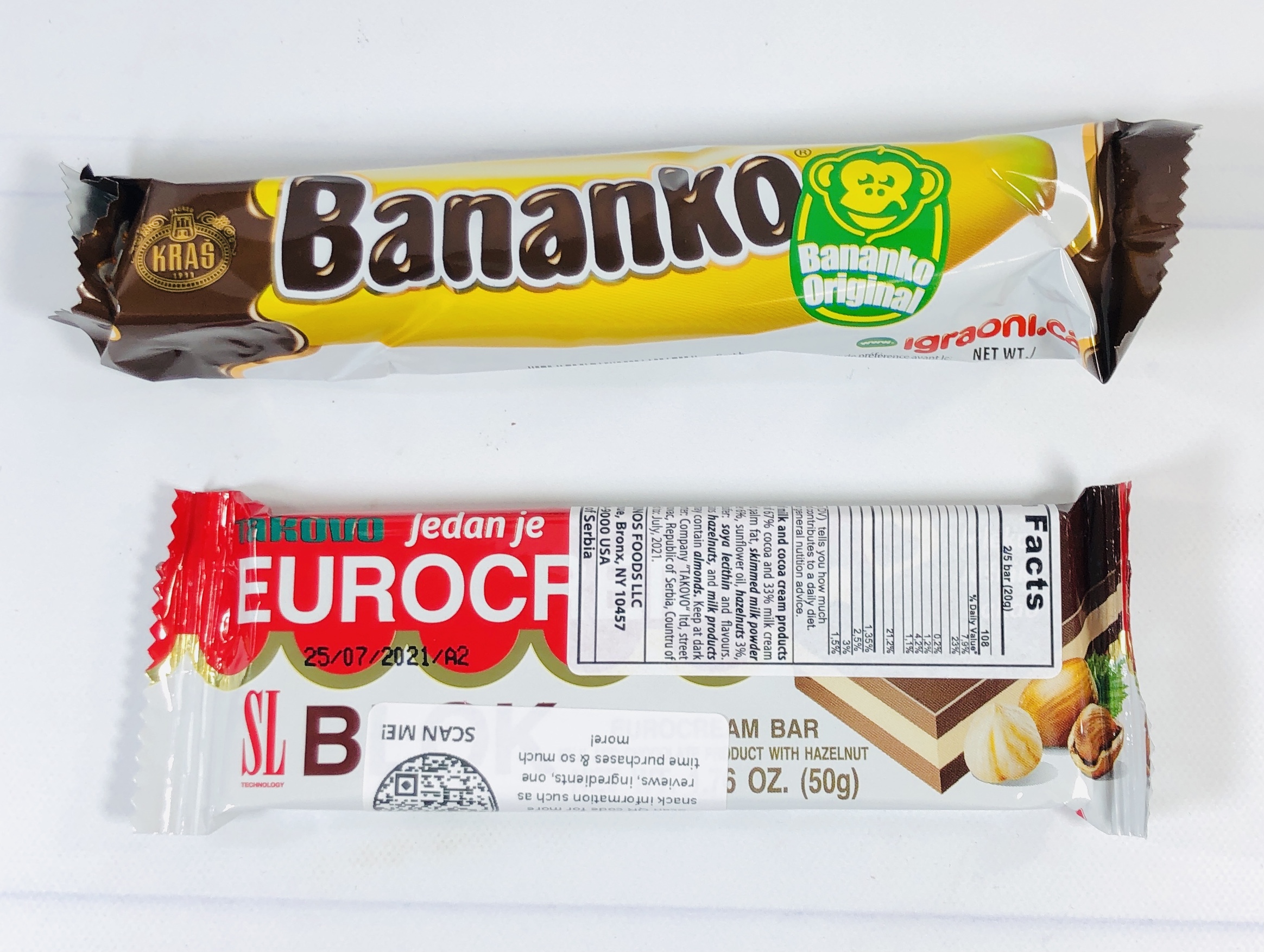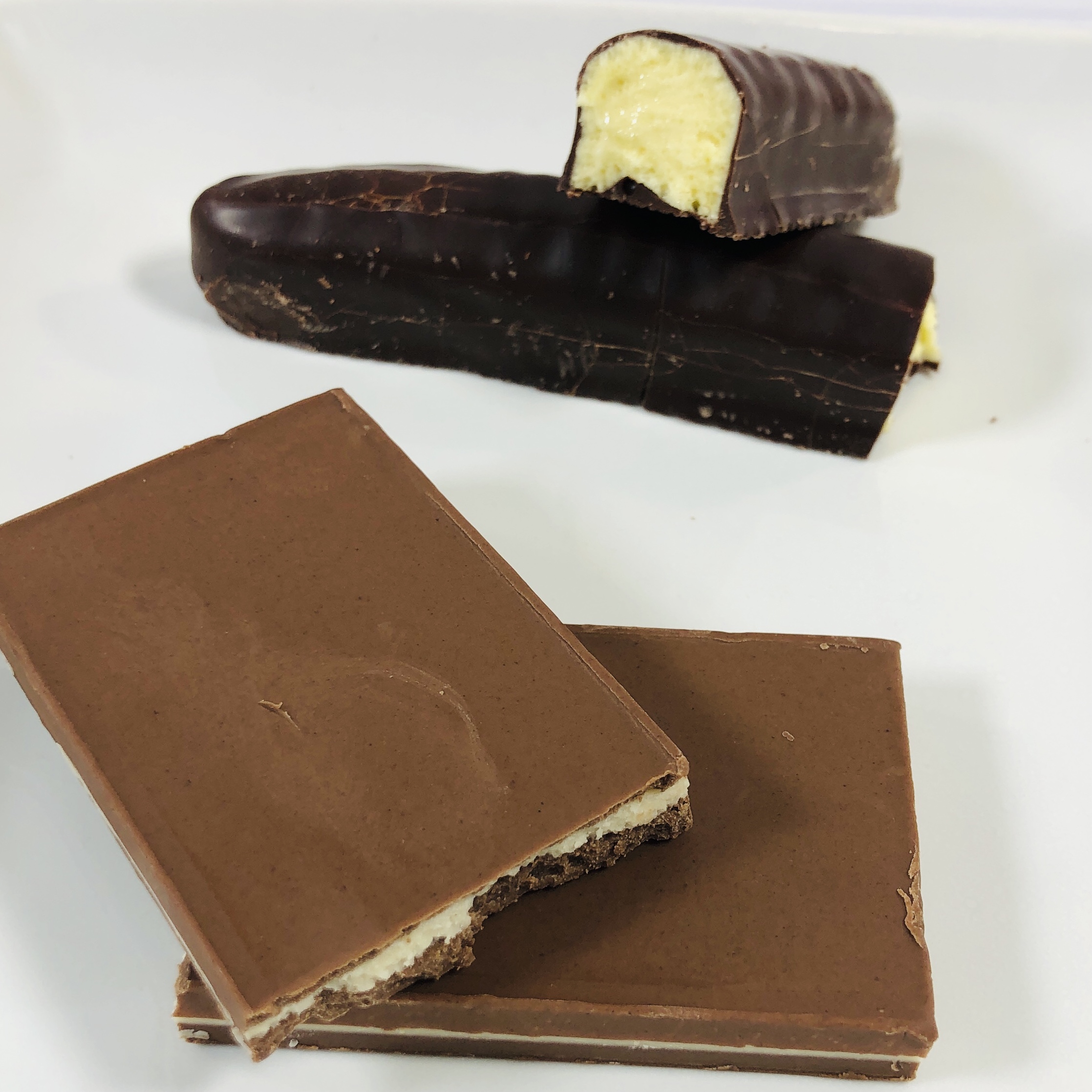 Bananko If you are into banana flavored candies or gum, then this is your candy! It has a light yellow marshmallow candy inside that has a bit of a sugary crunch in some spots and the whole thing is covered in dark chocolate coating. Product of Croatia.
Eurocream Hazelnut Bars If you ever wished Nutella came in a bar then this would be very similar to that idea. It has a similar consistency, not really the same as, say, a Hershey bar. It is very rich and a little goes a long way. Product of Serbia.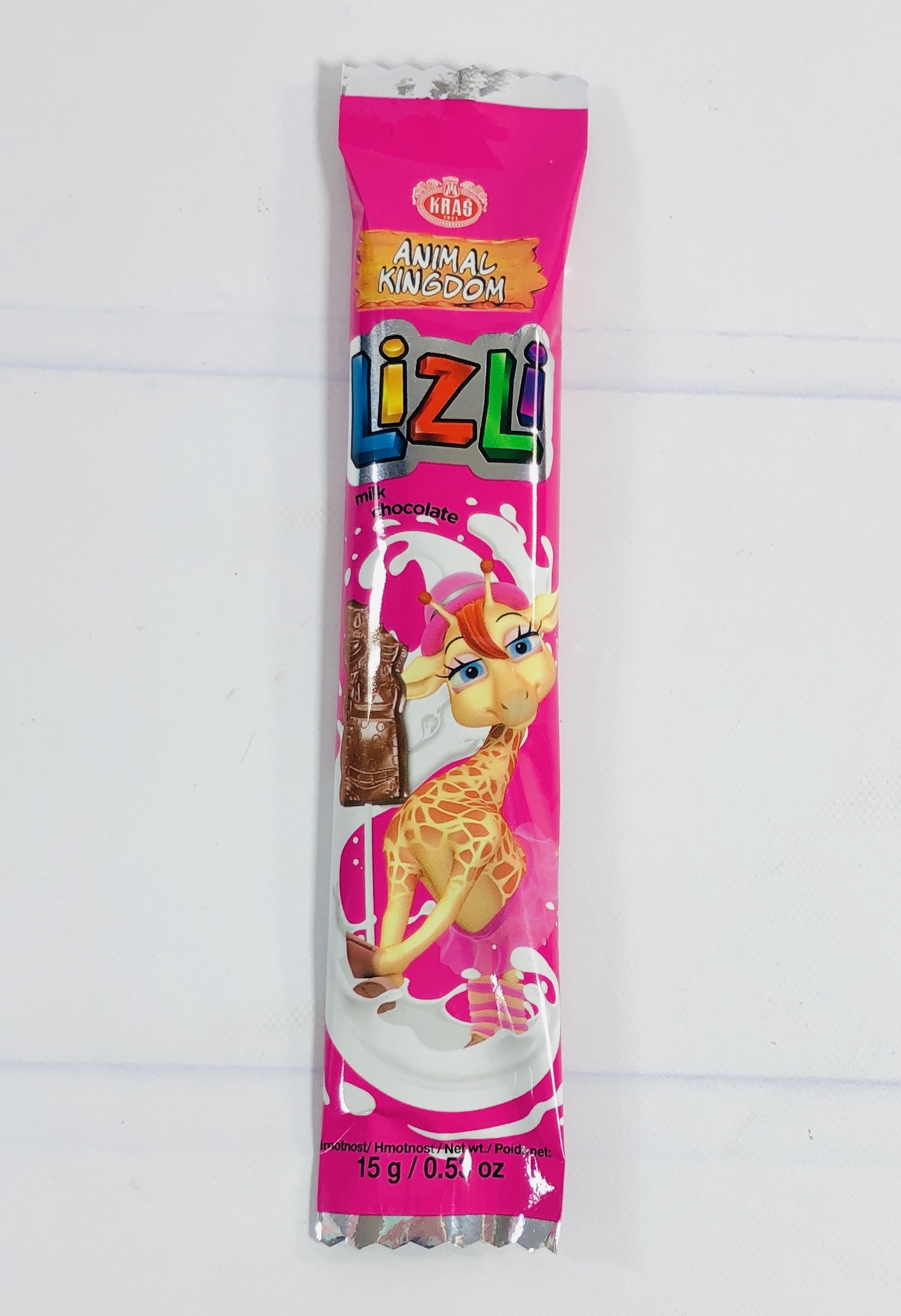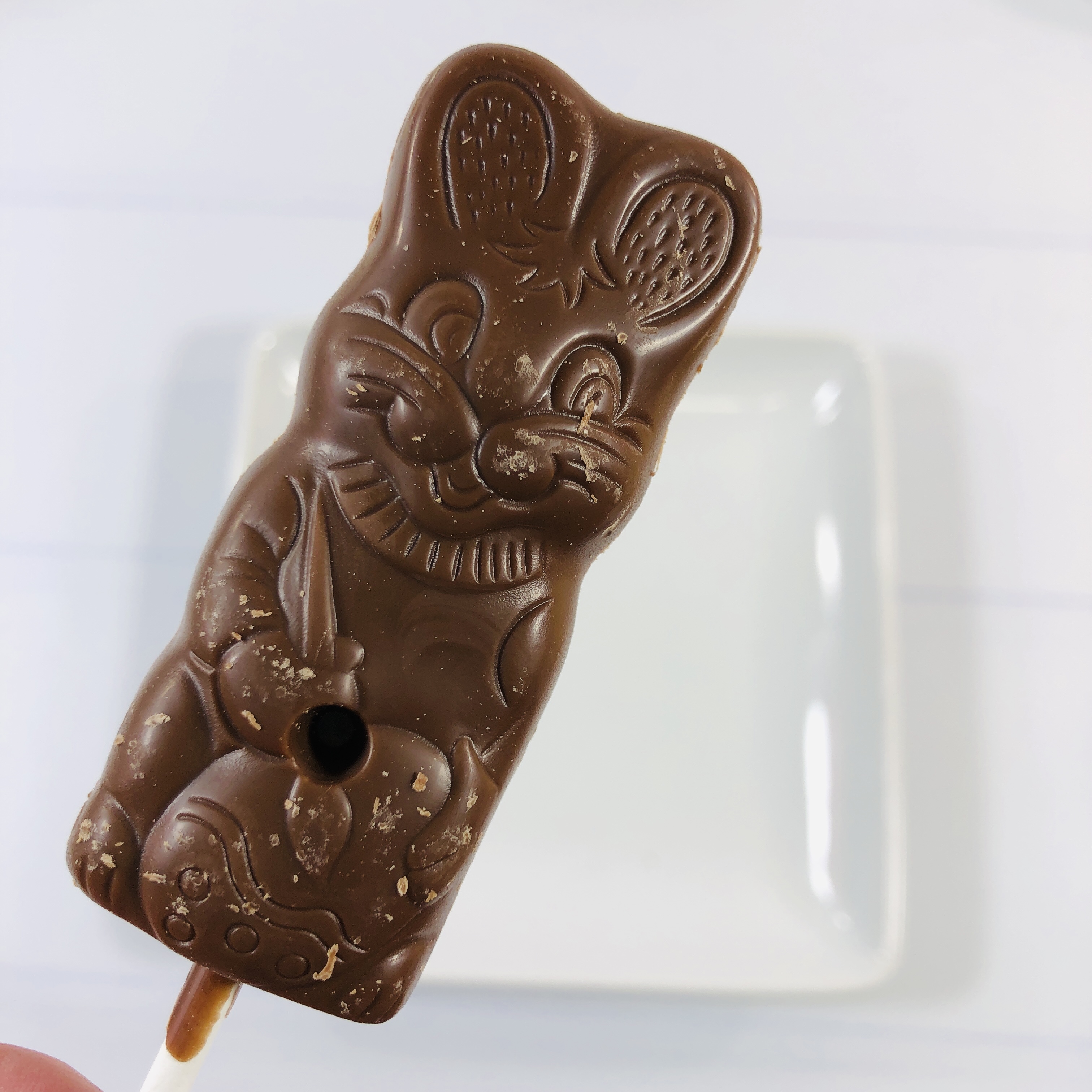 Kras Lizli Milk Chocolate Lollipops are straight up milk chocolate on a stick. The chocolate is in the shape of cute little critters like a bunny. The chocolate itself is very tasty and smooth, I wasn't expecting it to taste so good! Product of Croatia.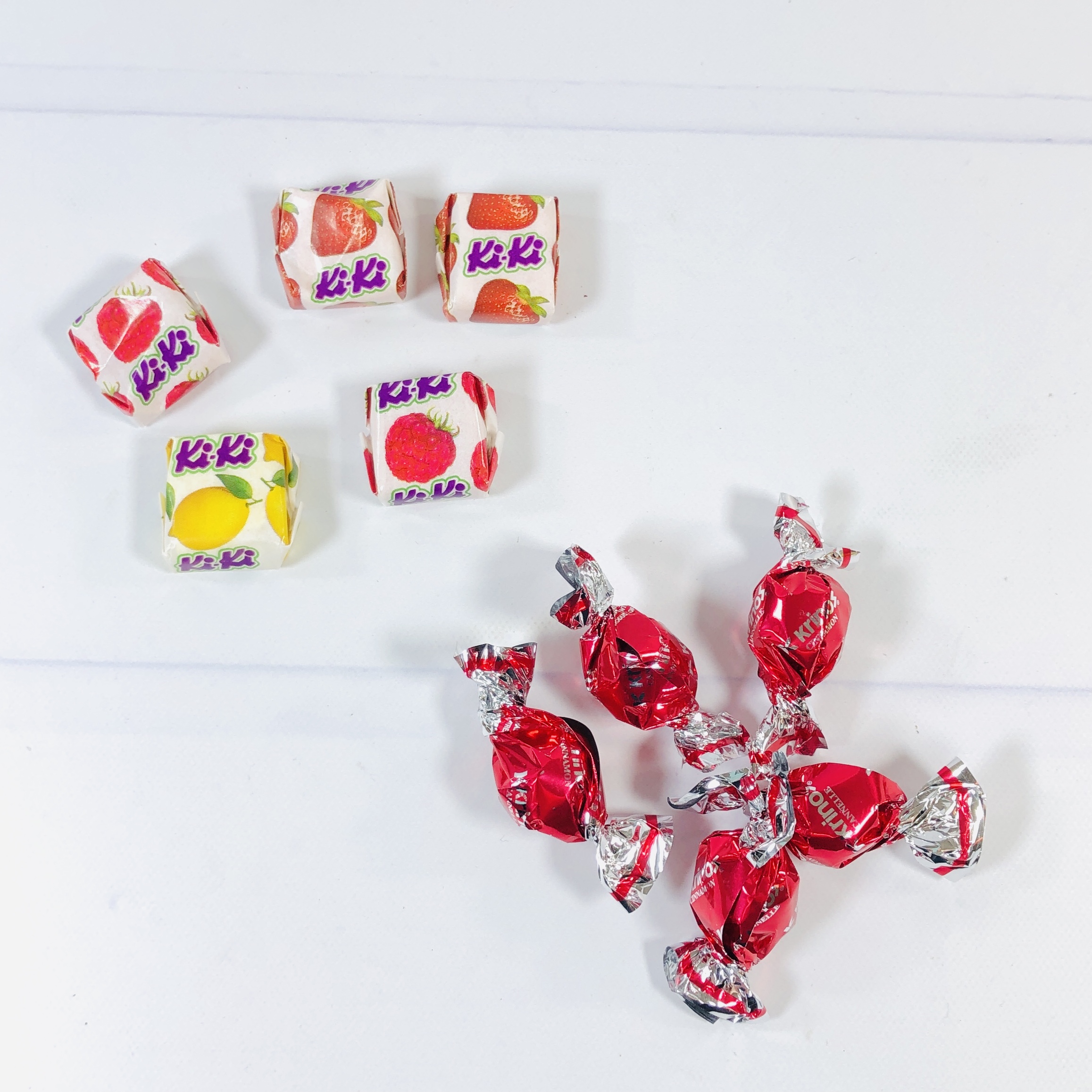 Kiki Toffee Candy are very similar to Starburst candies, fruit chewies in various flavors. Product of Croatia.
Krinos Cinnamon Candy I was surprised when I popped one of these in my mouth – the clear candy was cinnamon flavored! The flavor was similar to Big Red gum and not Red Hots, there was no burn and so my mouth didn't get swollen and I could enjoy the candy.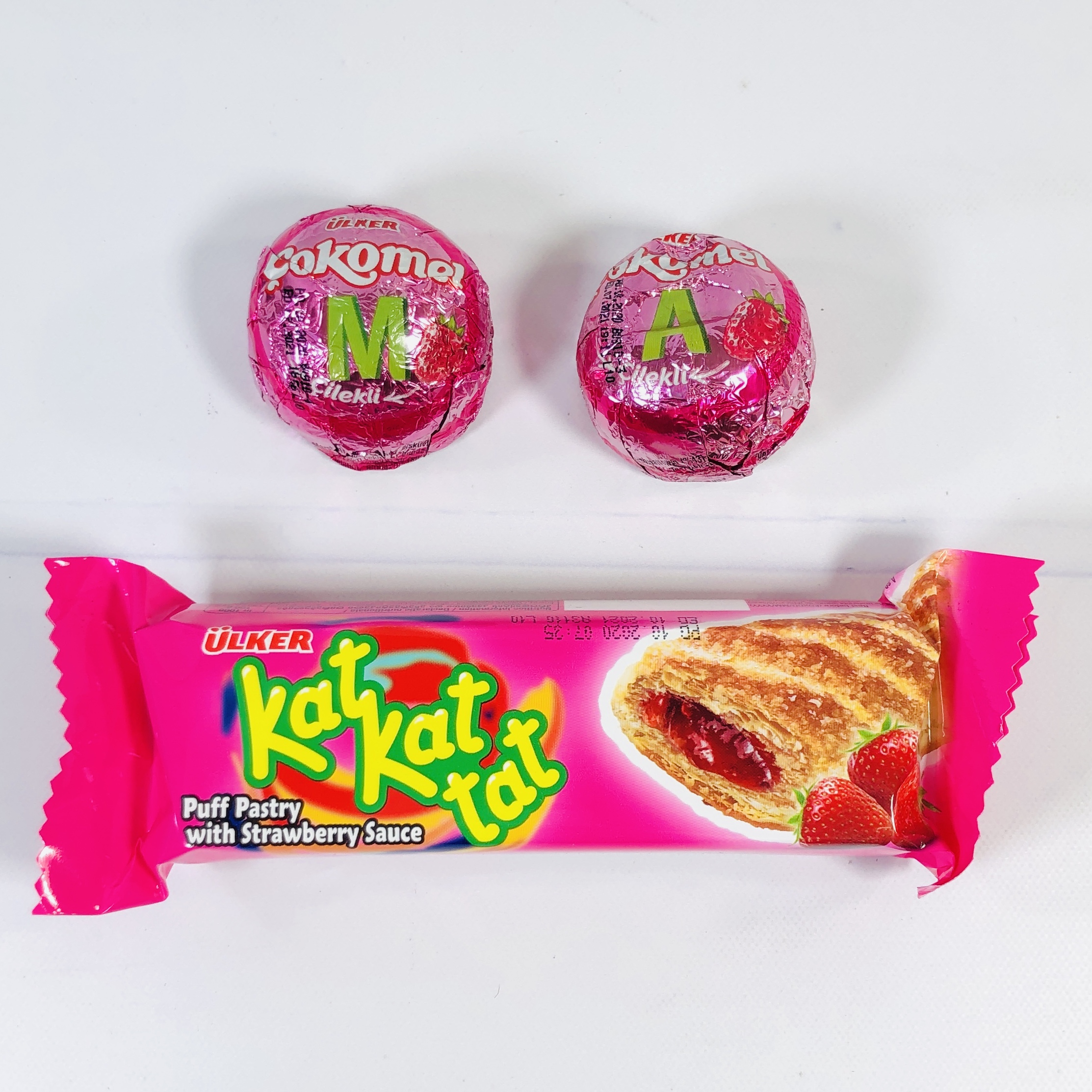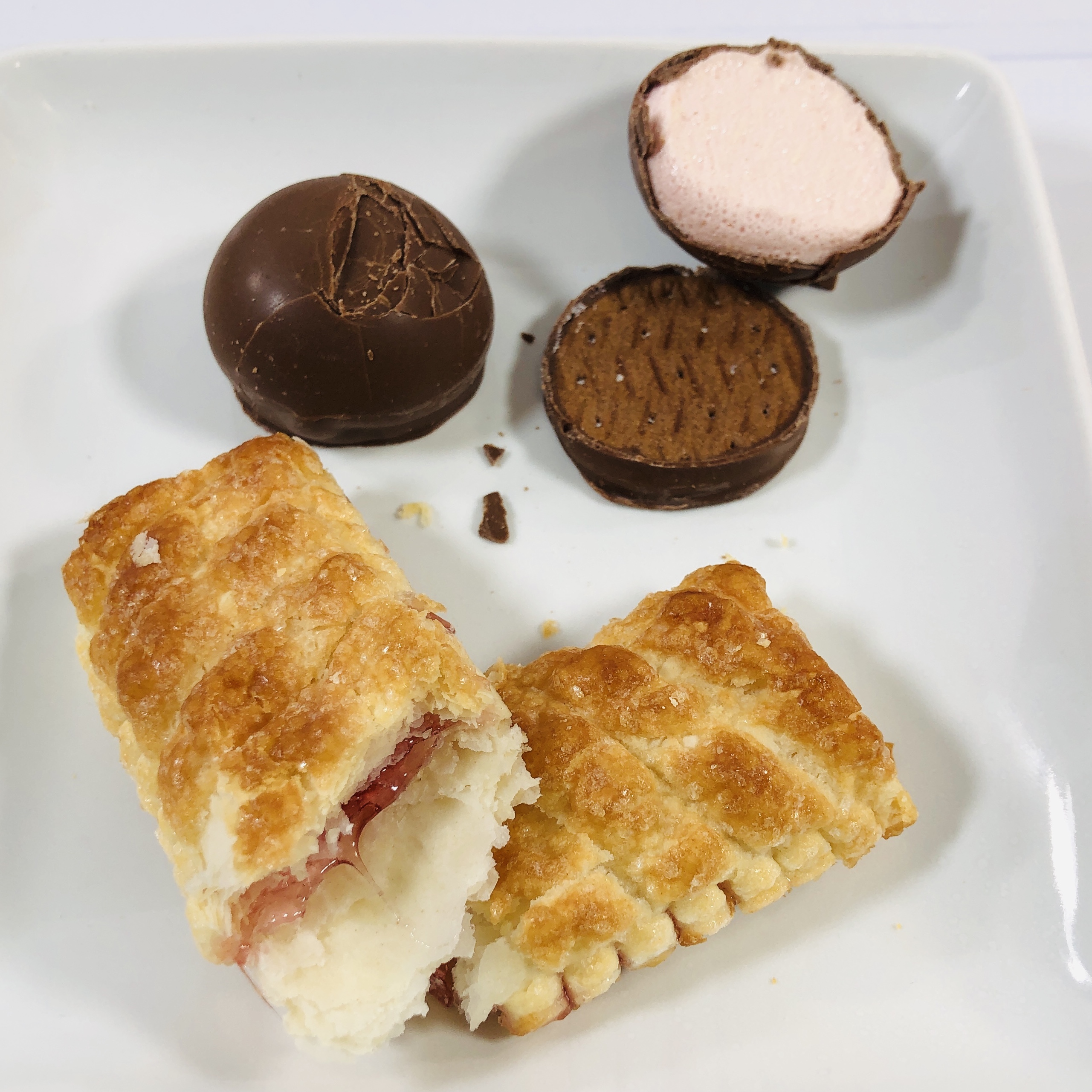 Ulker Cokomel Strawberry are similar to the coconut cookie shown earlier. They have a chocolate cookie base with a mound of strawberry marshmallow and are covered with milk chocolate. Product of Turkey.
Ulker Kat Kat Tat is baked puff pastry filled with strawberry jam. It's flaky and not too sweet.
Try My Snacks sent such a cool variety of snacks, I have had so much fun exploring the flavors from other countries! Some of the snacks are familiar and others are quite out there, unlike anything I've ever experienced. I know this box has a focus on Greece but a lot of these snacks are from The Balkans, so I got to try snacks from all kinds of places! I share these with my family and it is a good intro to learning about places far from here.
SPOILER ALERT: It looks like the next featured country may be Germany!
Any thoughts about this box?
Visit Try My Snacks to subscribe or find out more!