The Dapper Dog Box is a monthly box for your best friend in the world – your dog! They source organic and natural items from passionate small companies that love dogs, hand-picking each item for your dog based on a personalized survey. The survey lets you customize your box for gender, five different dog sizes, and also any allergies. The regular sized box has 4-6 items with an average $50 value.
DEAL: Save 10% off your first shipment! Use coupon code HELLOSUBSCRIPTION.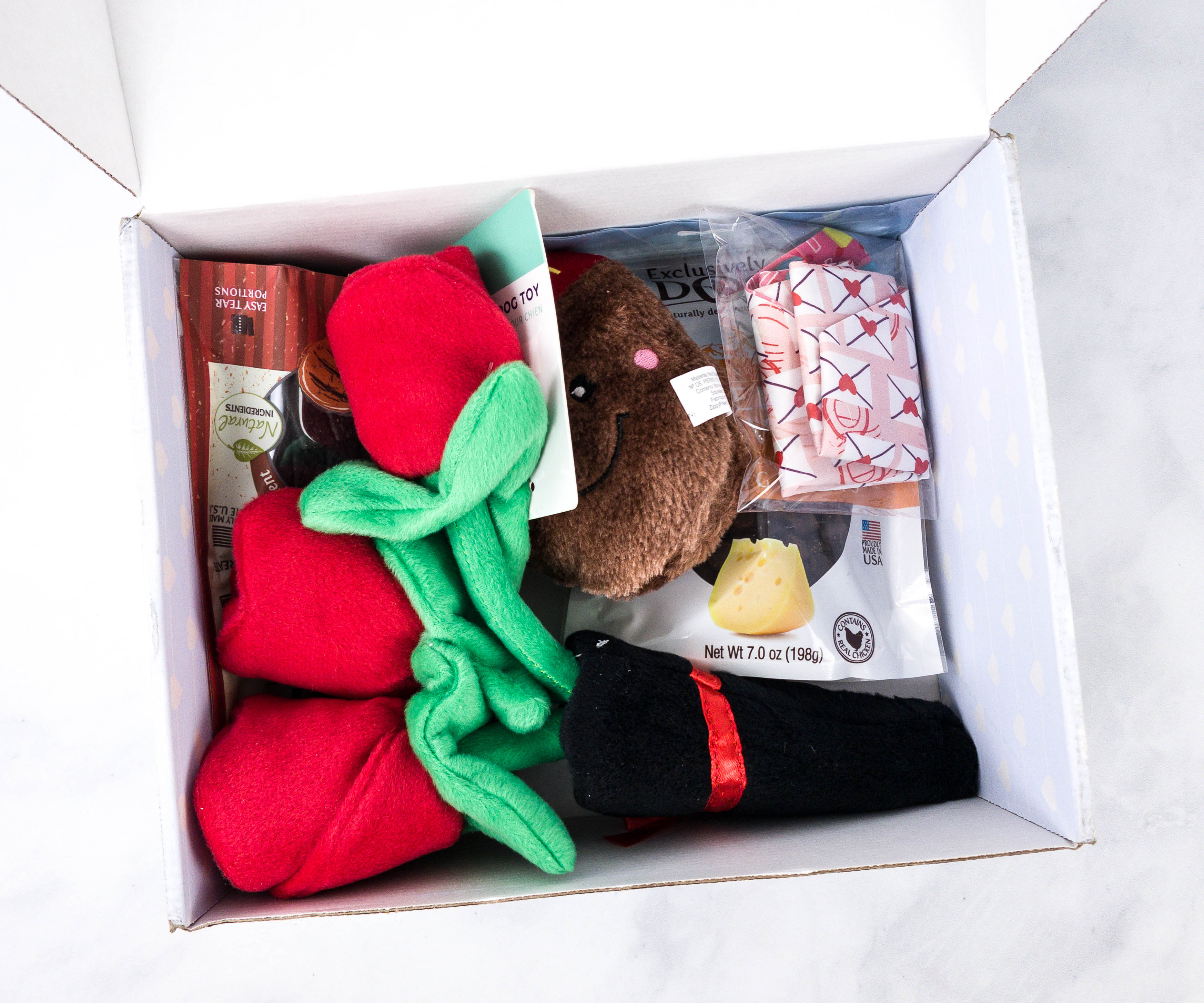 All the items were packed neatly inside the box, without fillers or extra packaging.
Every box comes with a cute information card.
This card provides all the information you need to know about the box.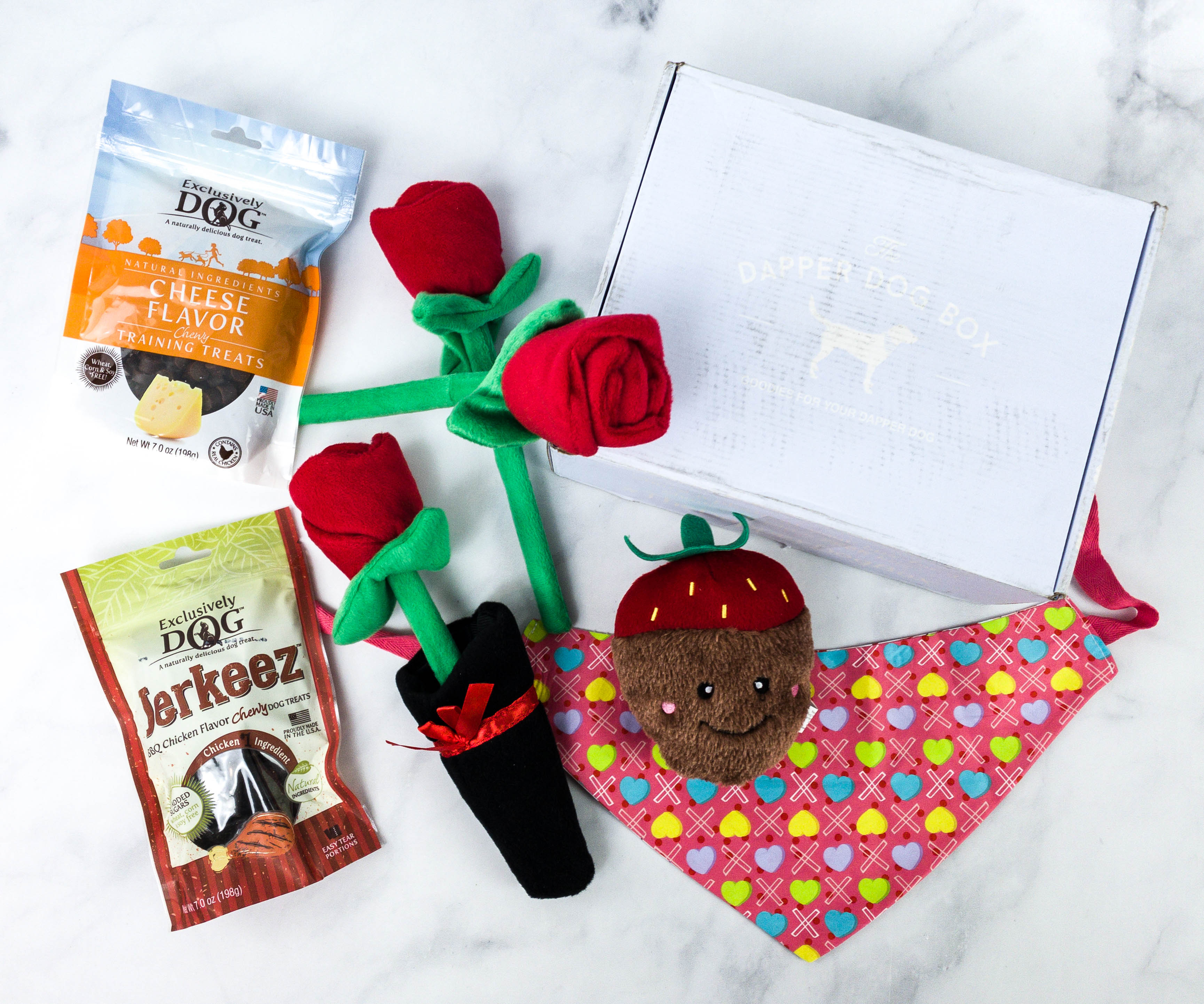 Everything in my February 2021 box!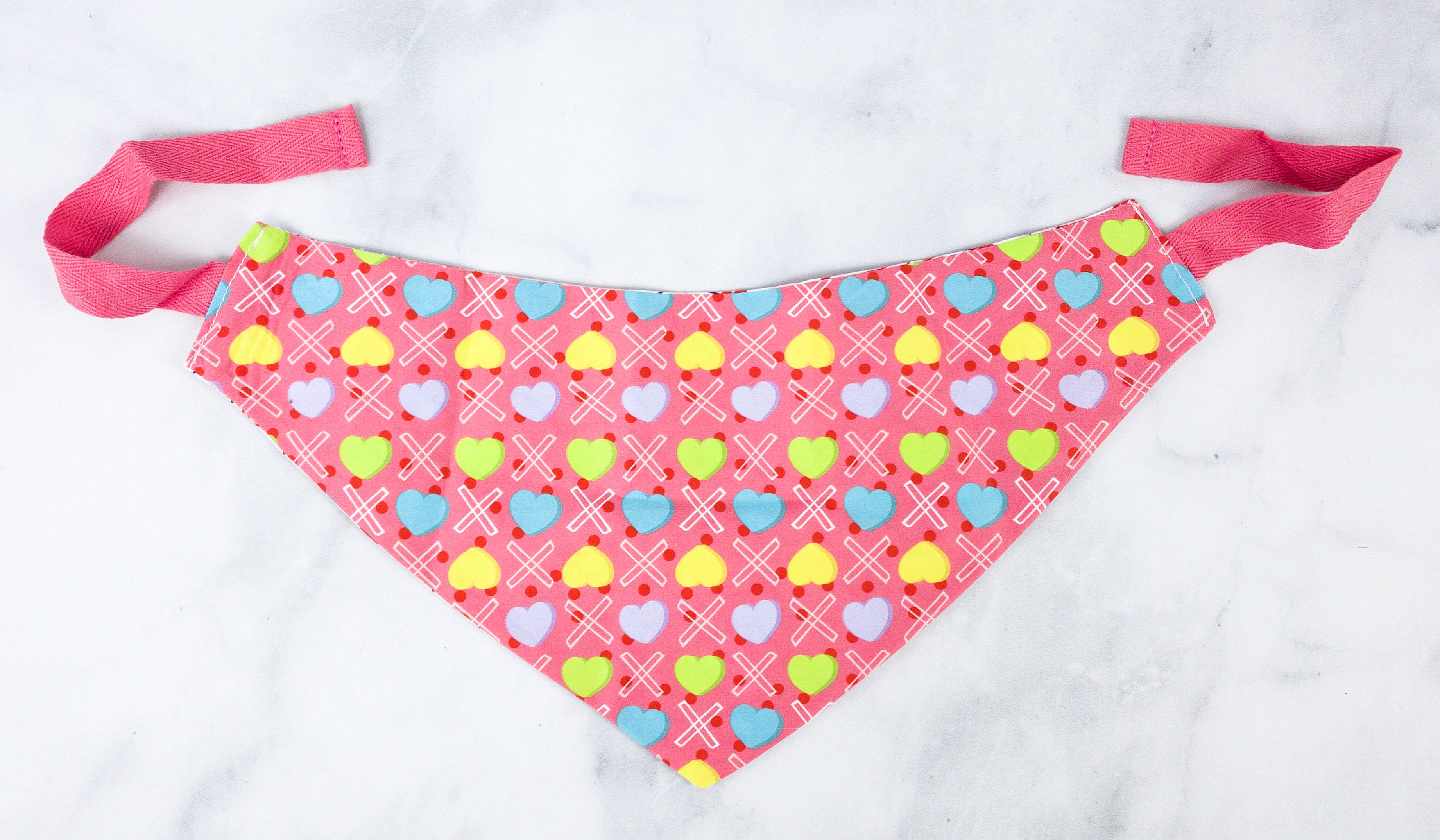 Bandana. This month's double-sided bandana is really cute! One side features a pink base color with red polka dots and hearts.
The other side of the bandana features a light pink base color with envelopes sealed with a heart.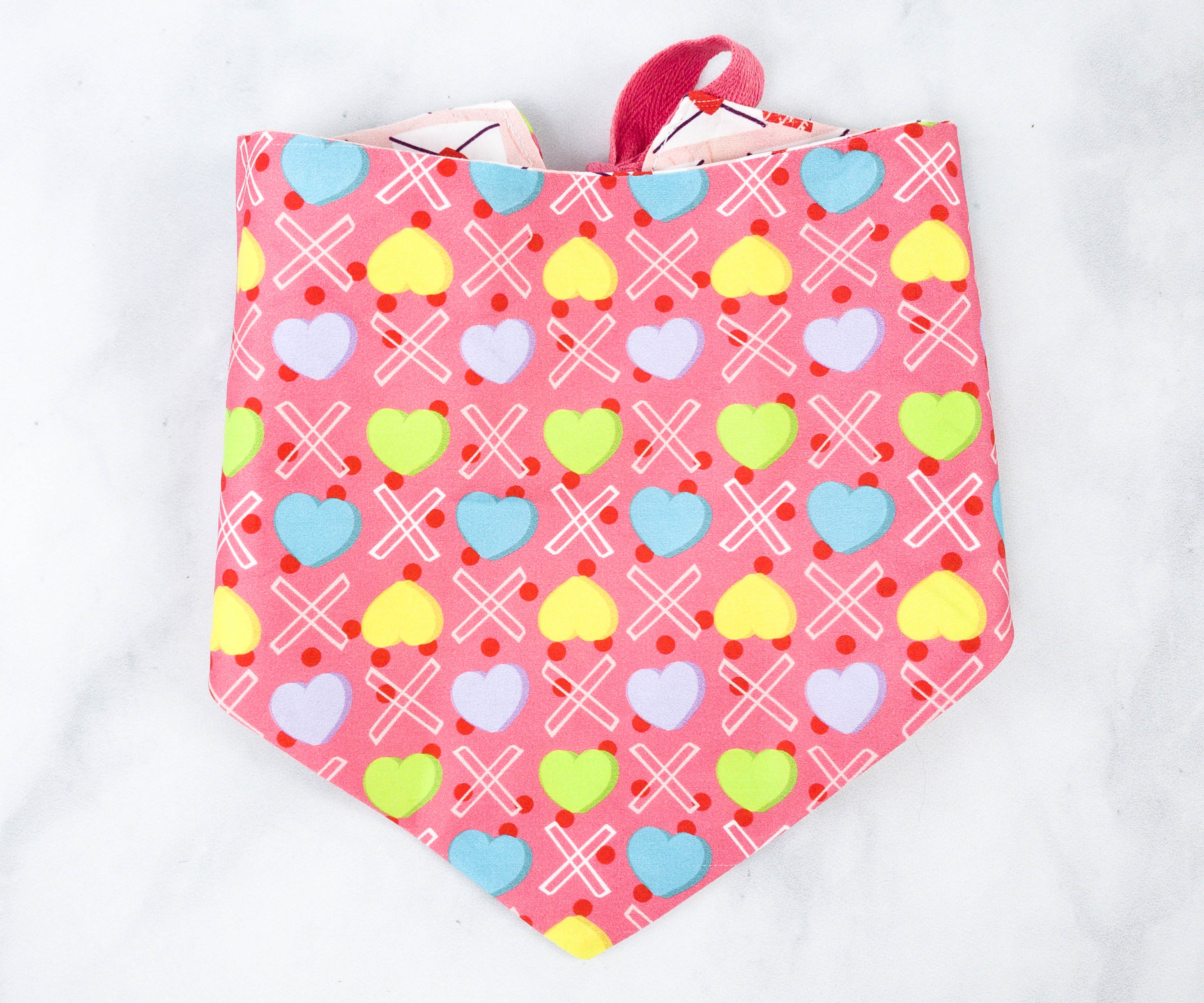 This bandana comes with straps that make it easy to tie on my dog's neck.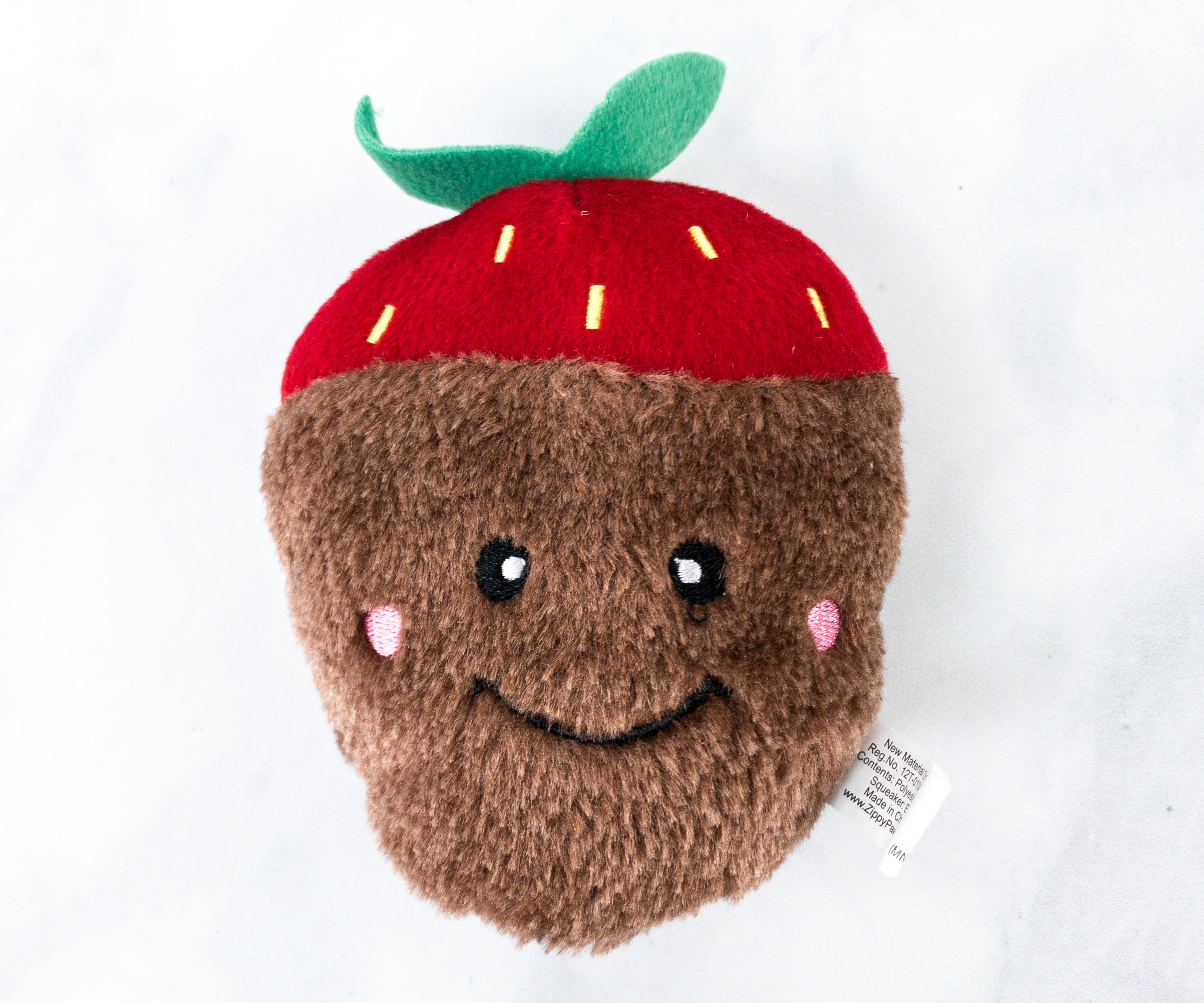 Dog Toy. This month's box includes two plush toys! The first one is a chocolate-dipped strawberry plushie made from premium-quality polyester fabric and a built-in squeaker inside.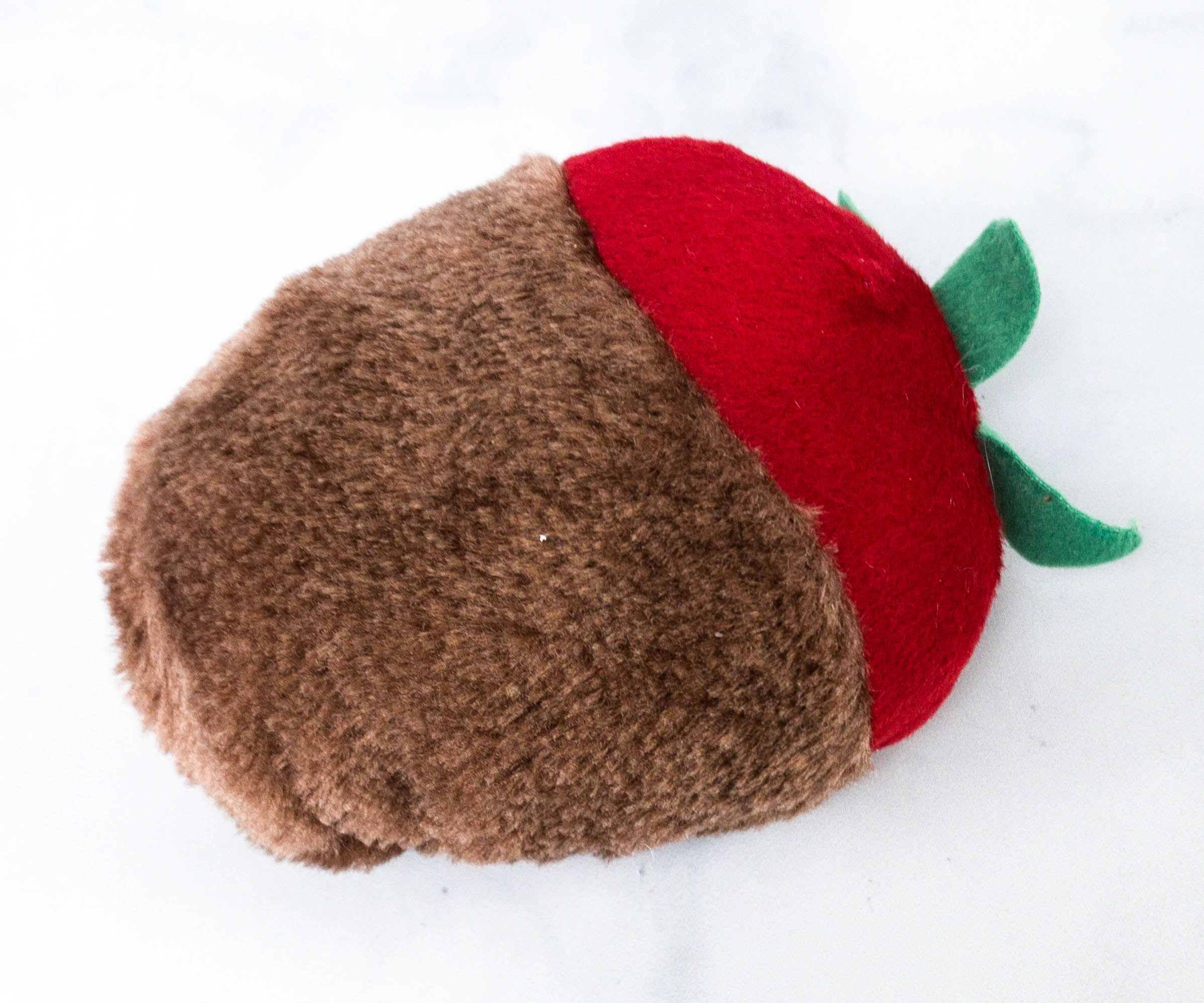 The brown part that represents the chocolate is so fuzzy! So far, Buffy has enjoyed cuddling with this toy and we've played fetch using it as well.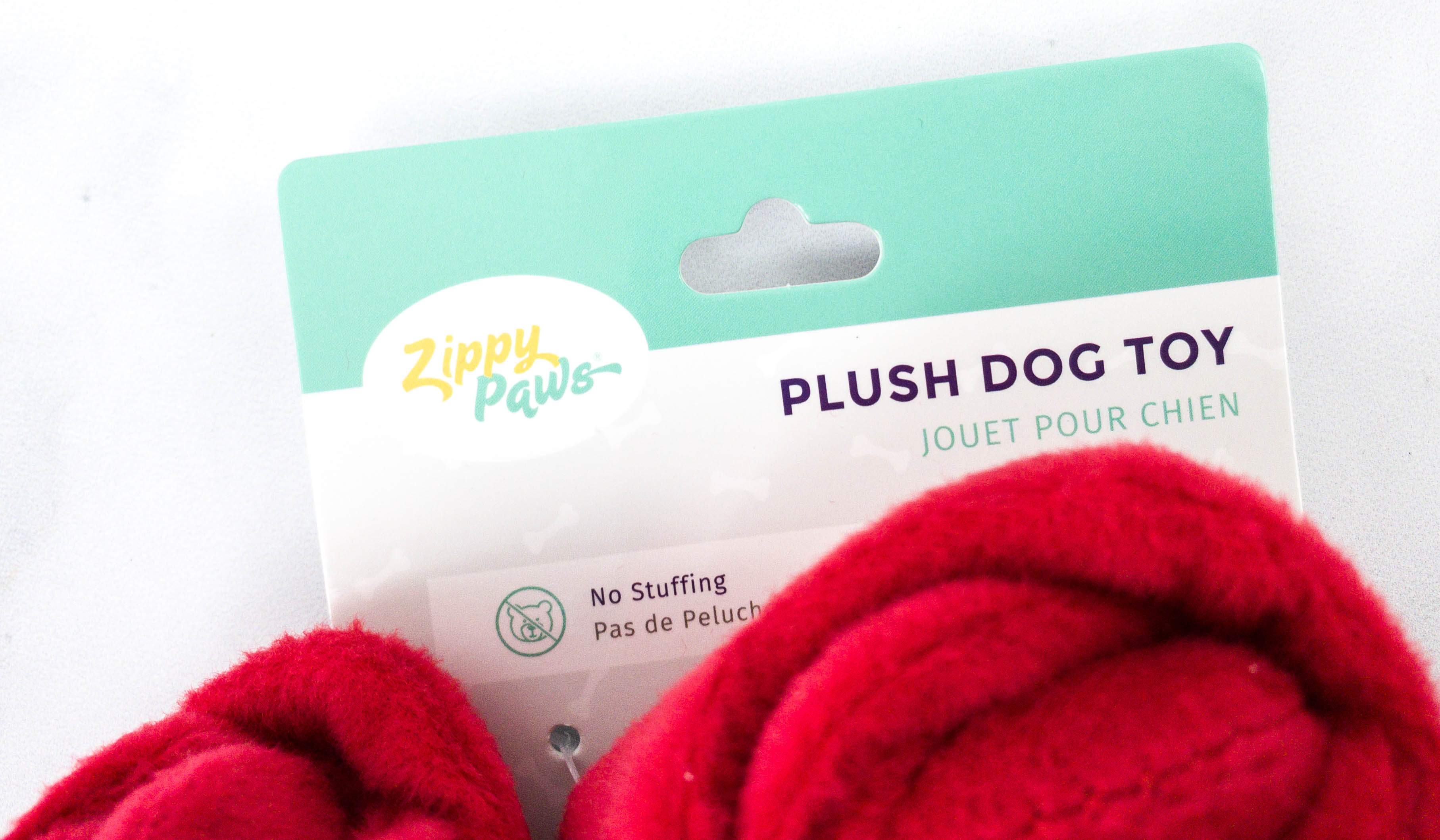 Zippy Paws Plush Roses Dog Toy ($12.11) The second dog toy in the box is a bouquet of red roses!
It's a multi-part toy made from high-quality materials and zero stuffing!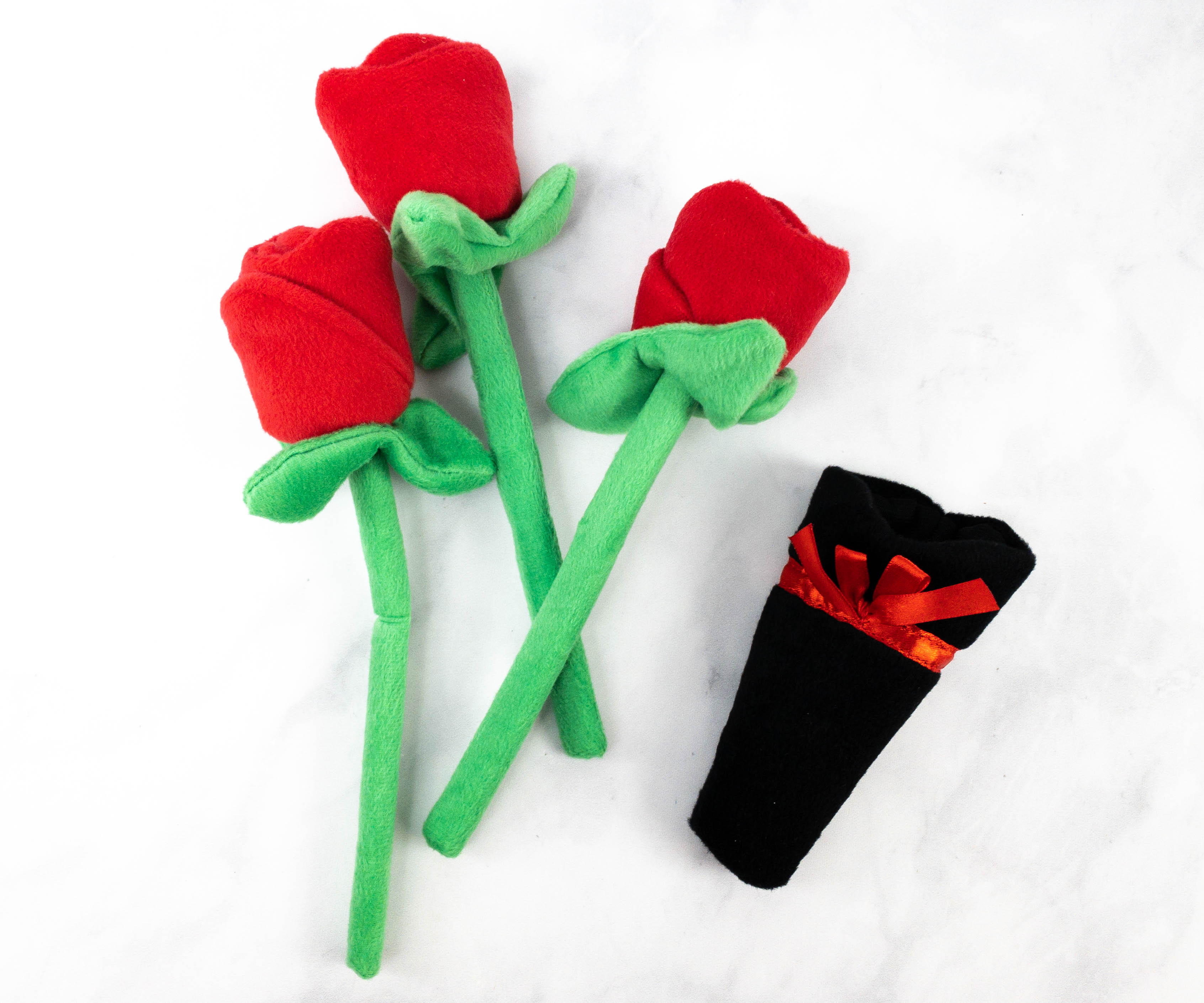 This toy consists of a black-colored wrapper and 3 pieces of squeaky red roses!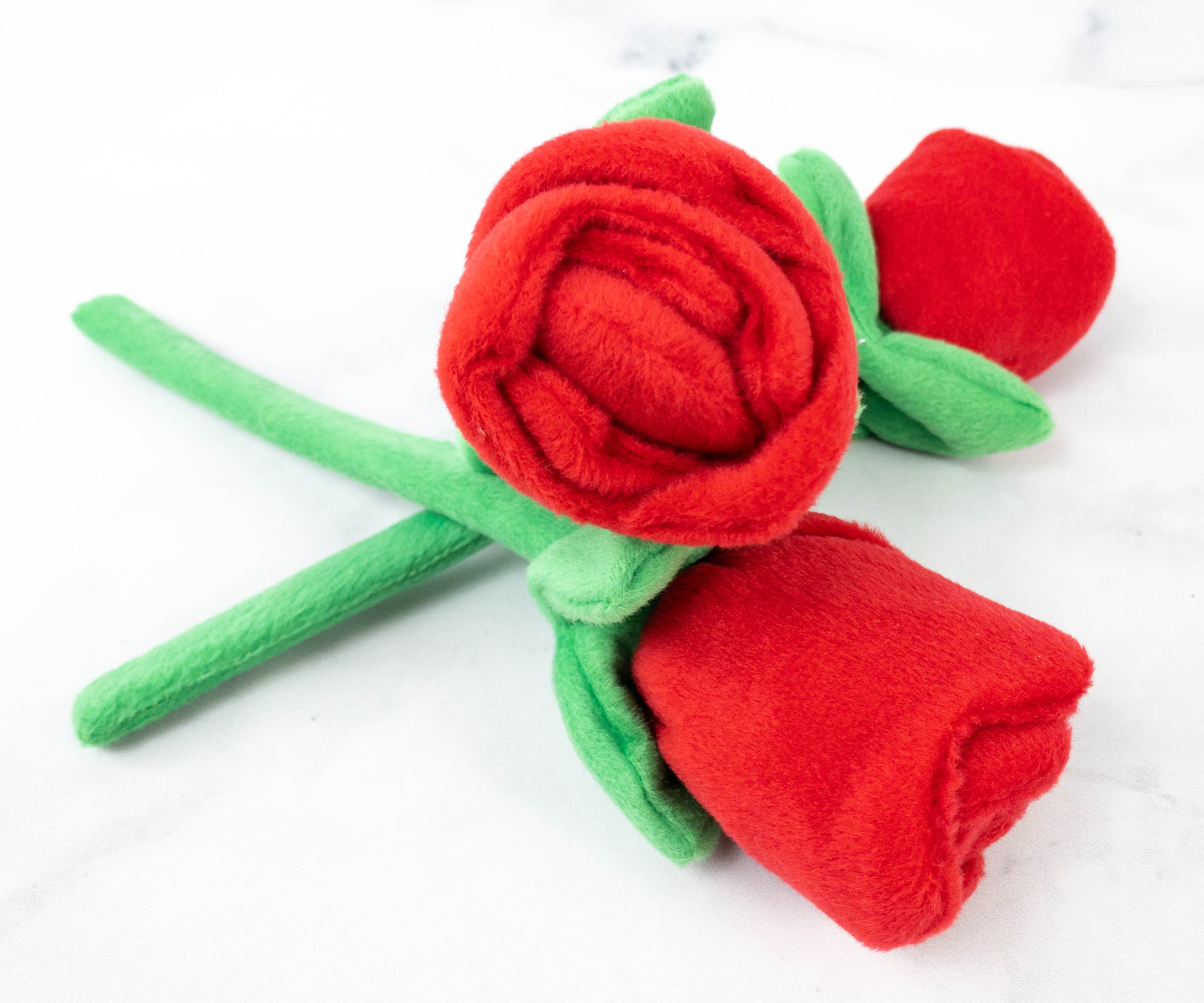 For a fun challenge, you can have your dog remove the flowers from the bouquet. They can also play with the parts separately.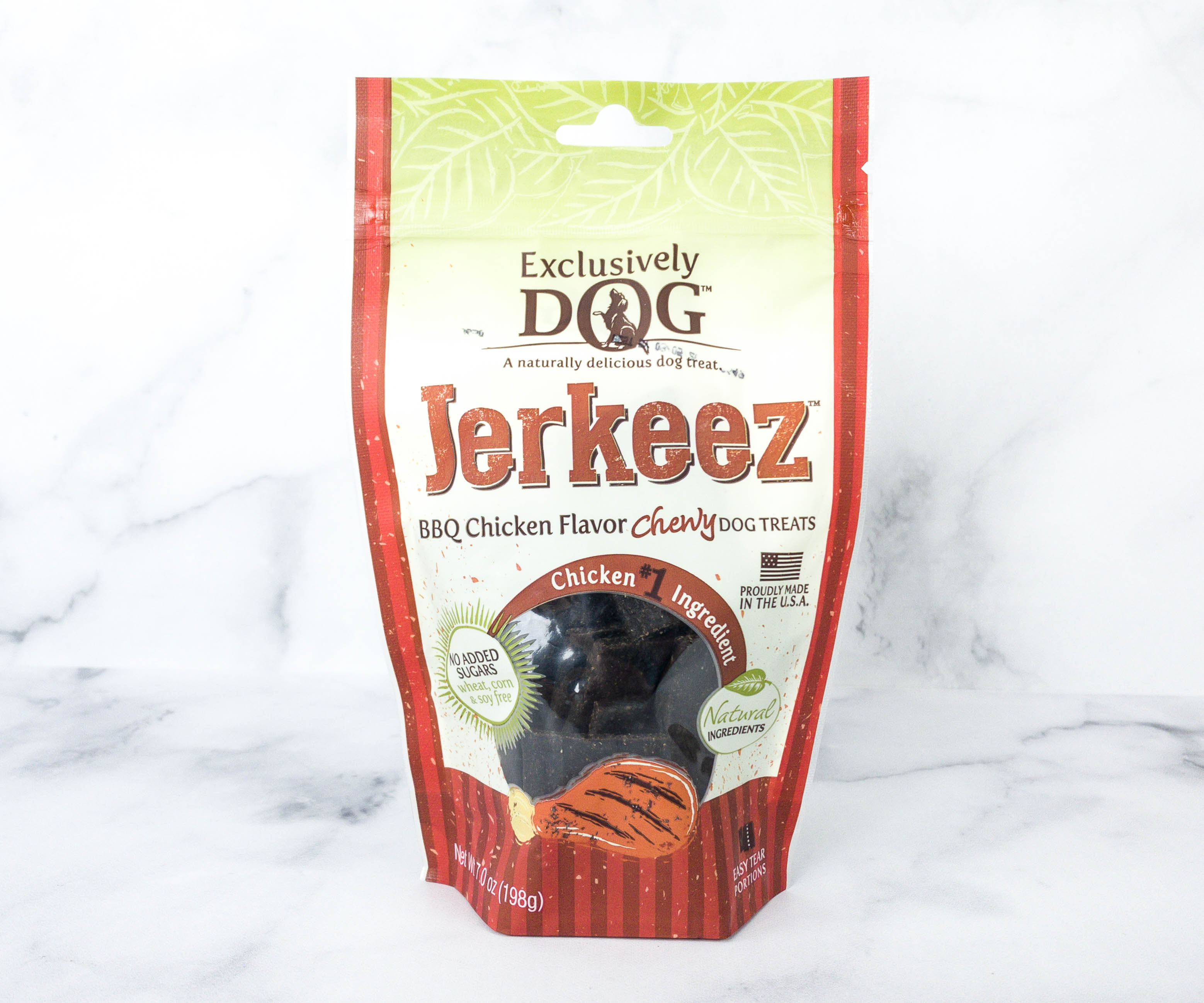 Exclusively Dog Jerkeez BBQ Chicken Flavor Chewy Dog Treats ($6.99) These dog treats are made in the USA using natural ingredients like chicken, rosemary extract, and barley flour.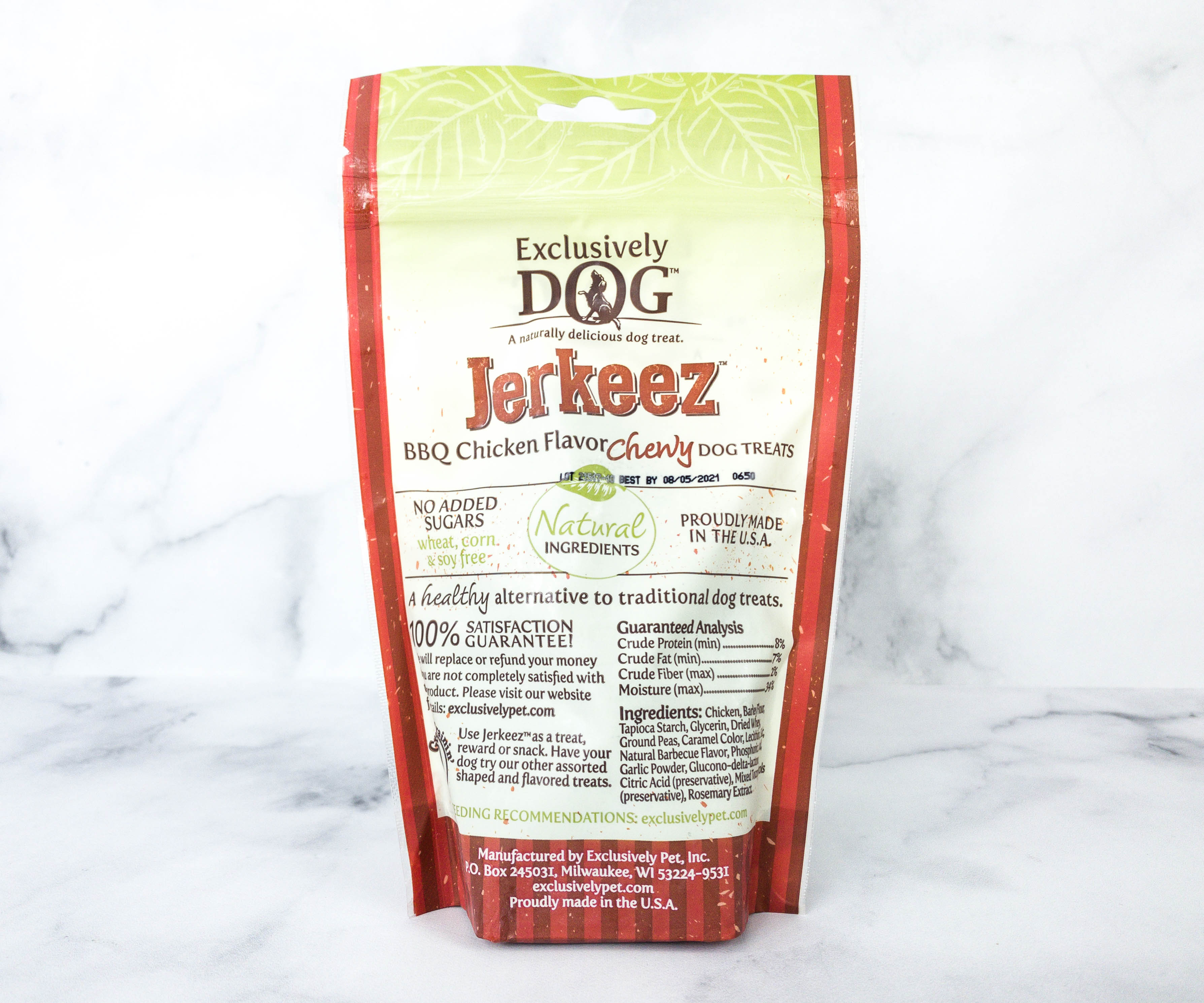 According to the label, these chewy bites are wheat-free, corn-free, and soy-free. They don't contain added sugars either!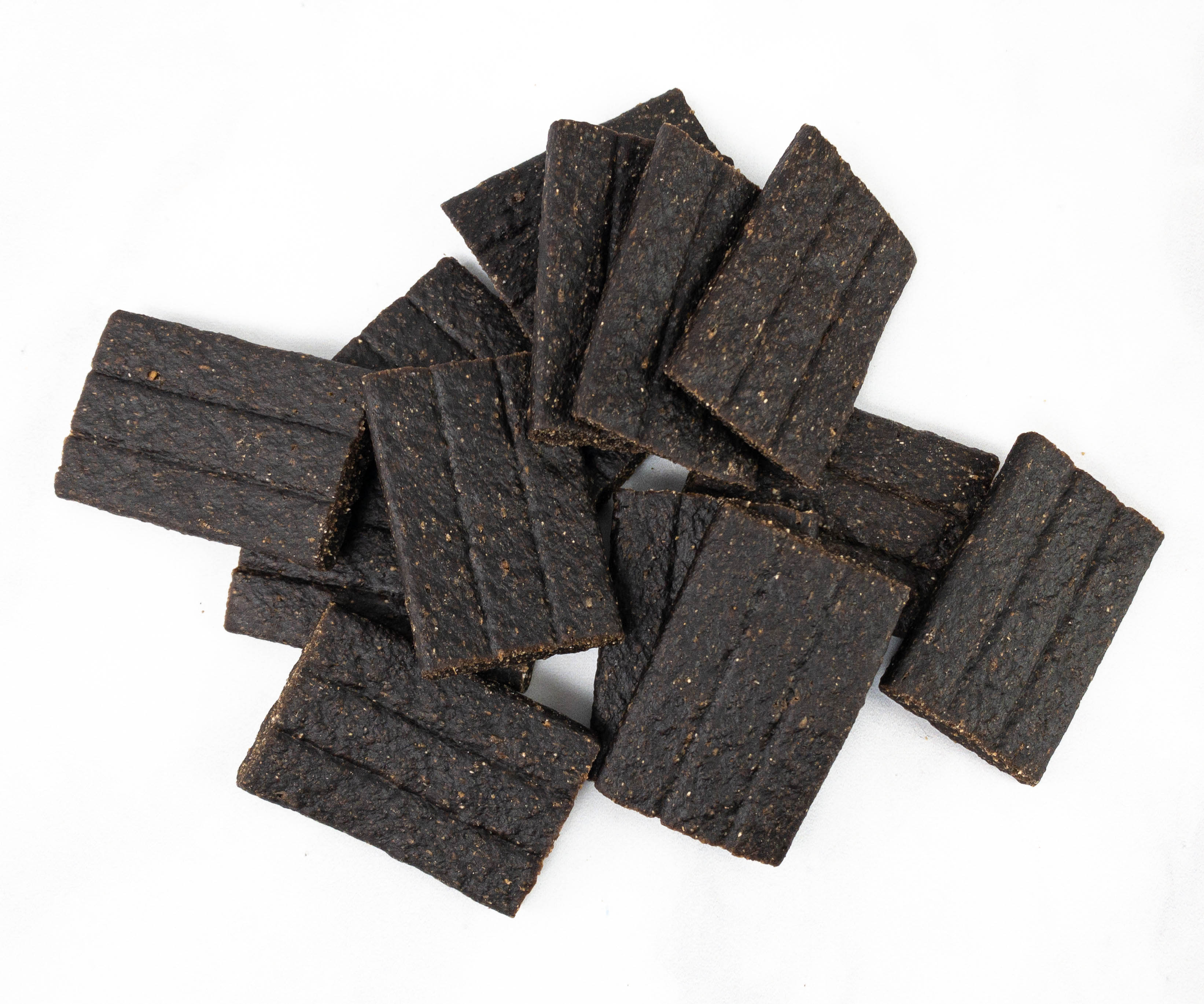 Each piece is loaded with BBQ chicken flavor and packed with essential nutrients to keep a dog strong and active. It's the perfect snack for dogs and also as a reward for training sessions!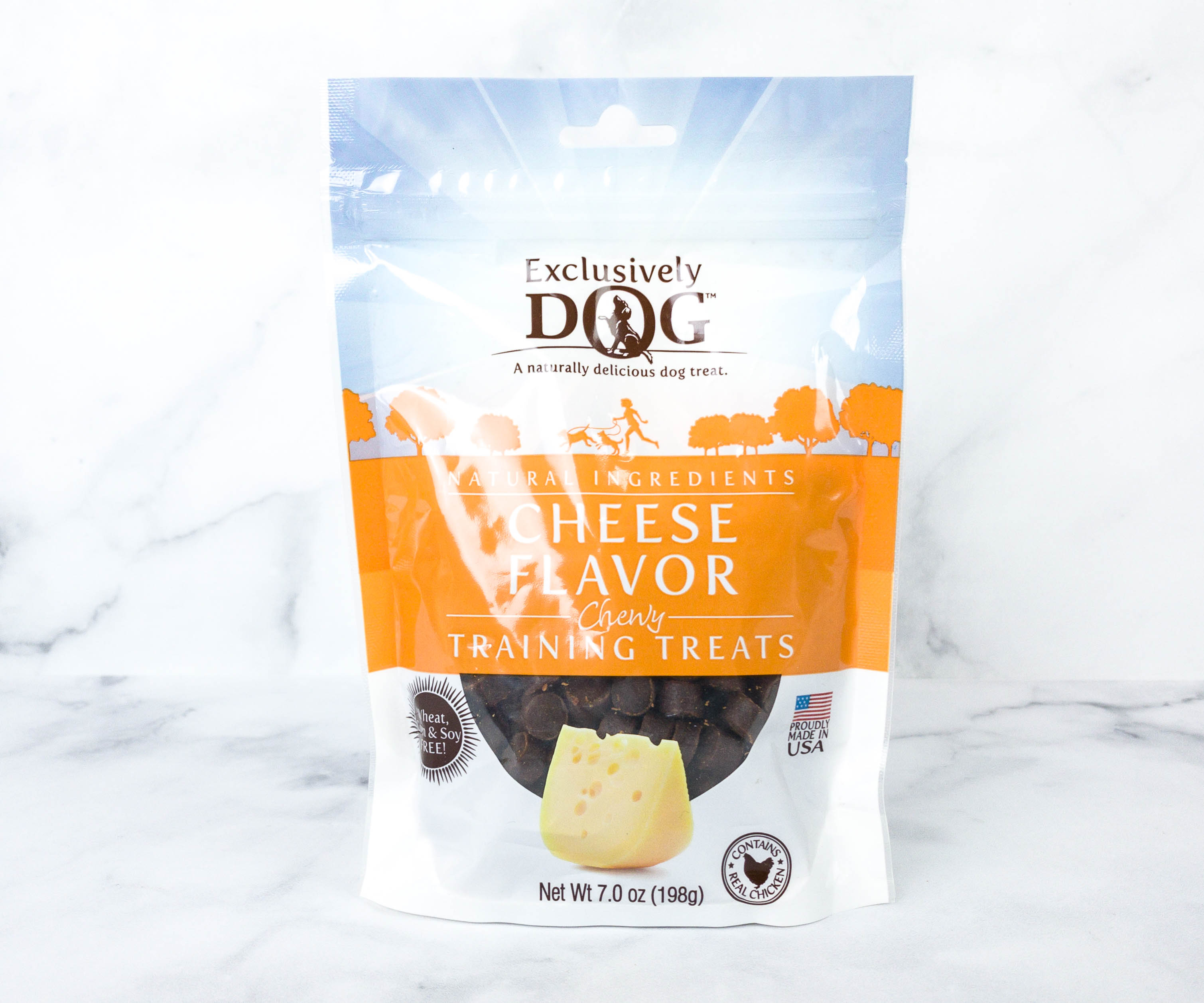 Exclusively Dog Cheese Flavor Chewy Dog Treats ($4.61) The second bag of dog treats is really cheesy!  They are made with dehydrated ground potato, chicken, powdered cheese, lactic acid, and natural cheese flavor.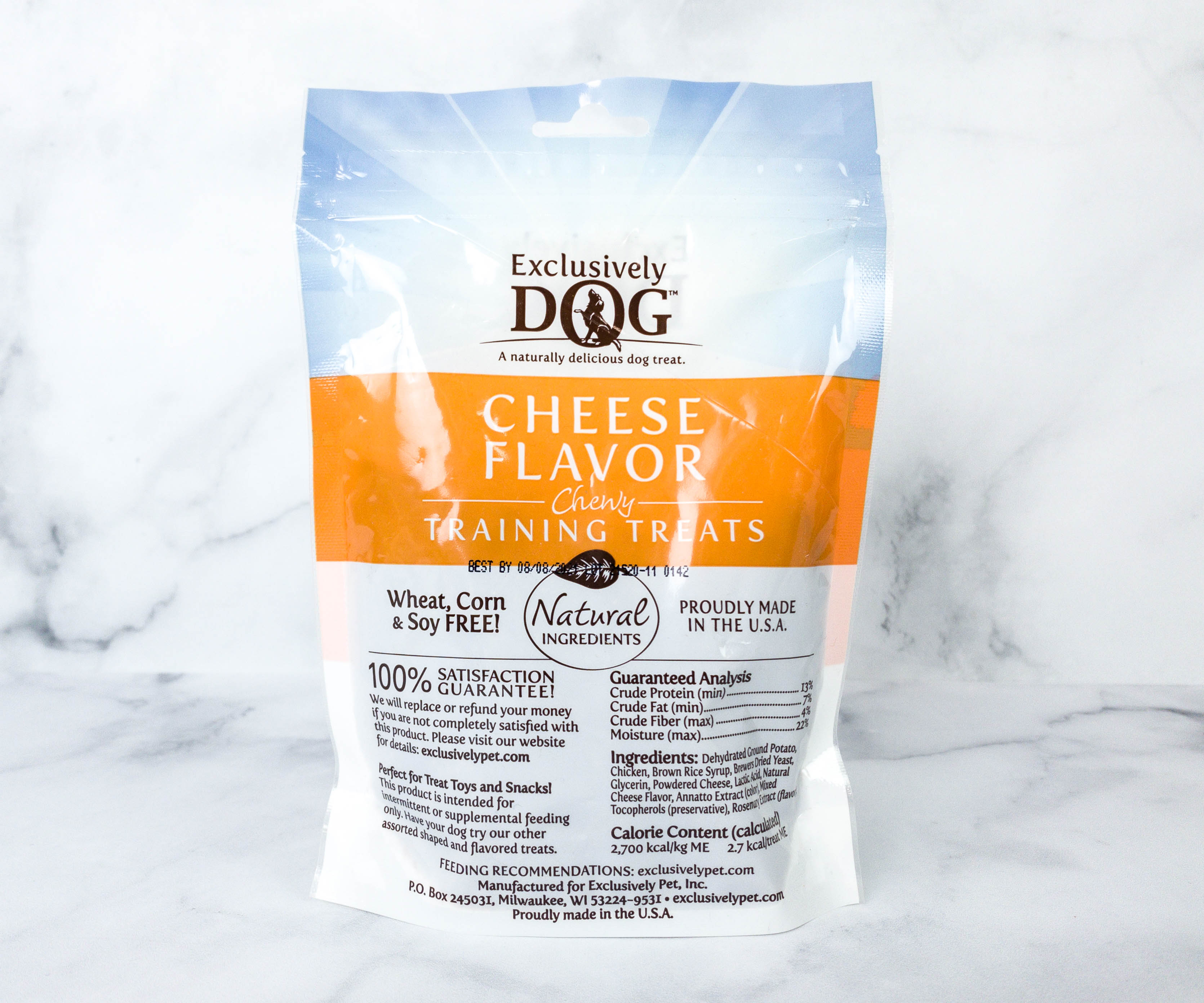 Like the first bag of treats, this doesn't contain wheat, corn, or soy.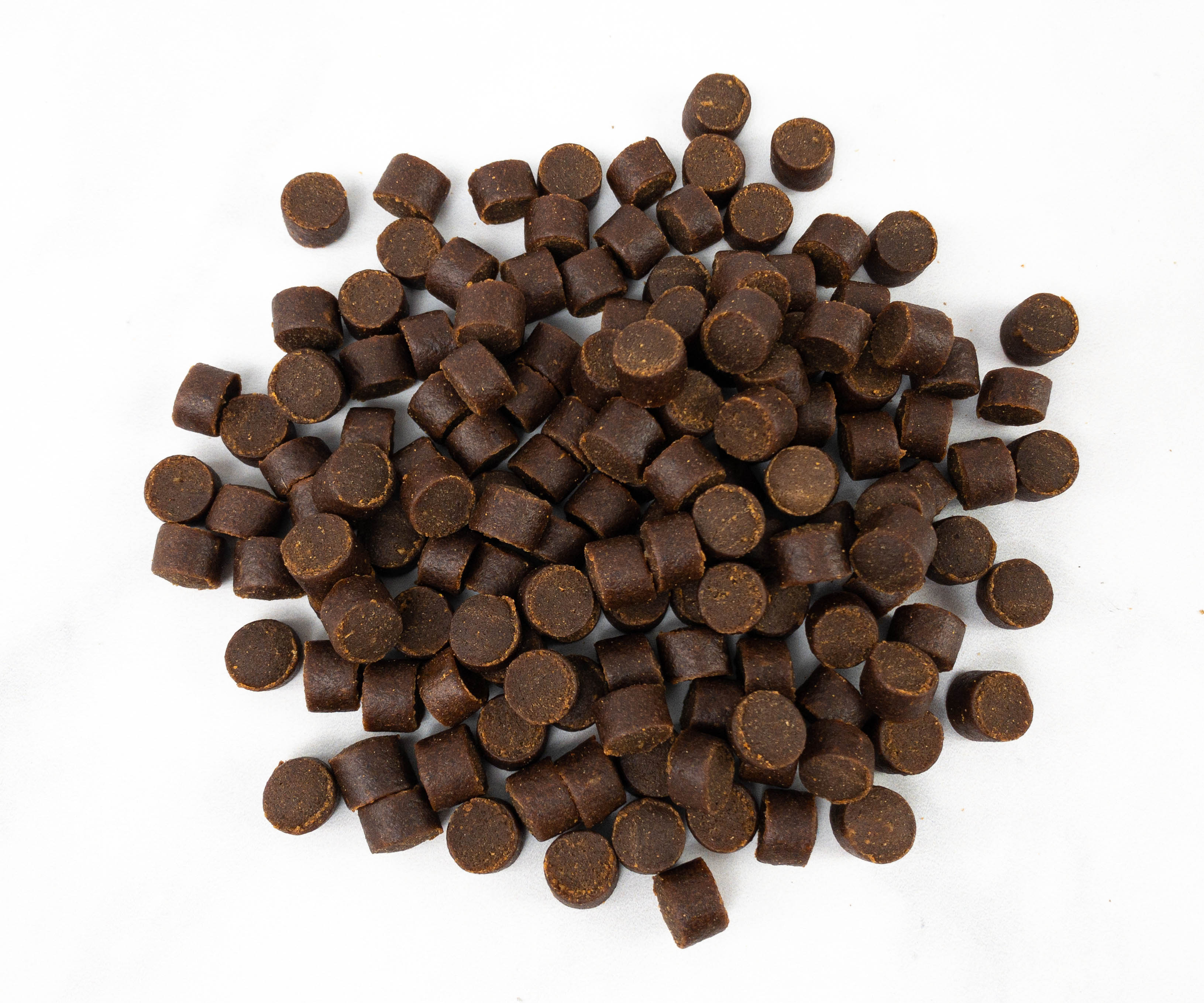 Inside the bag are chewy, bite-sized treats. Since they already, broken down into smaller pieces, you can feed them to your pups right away!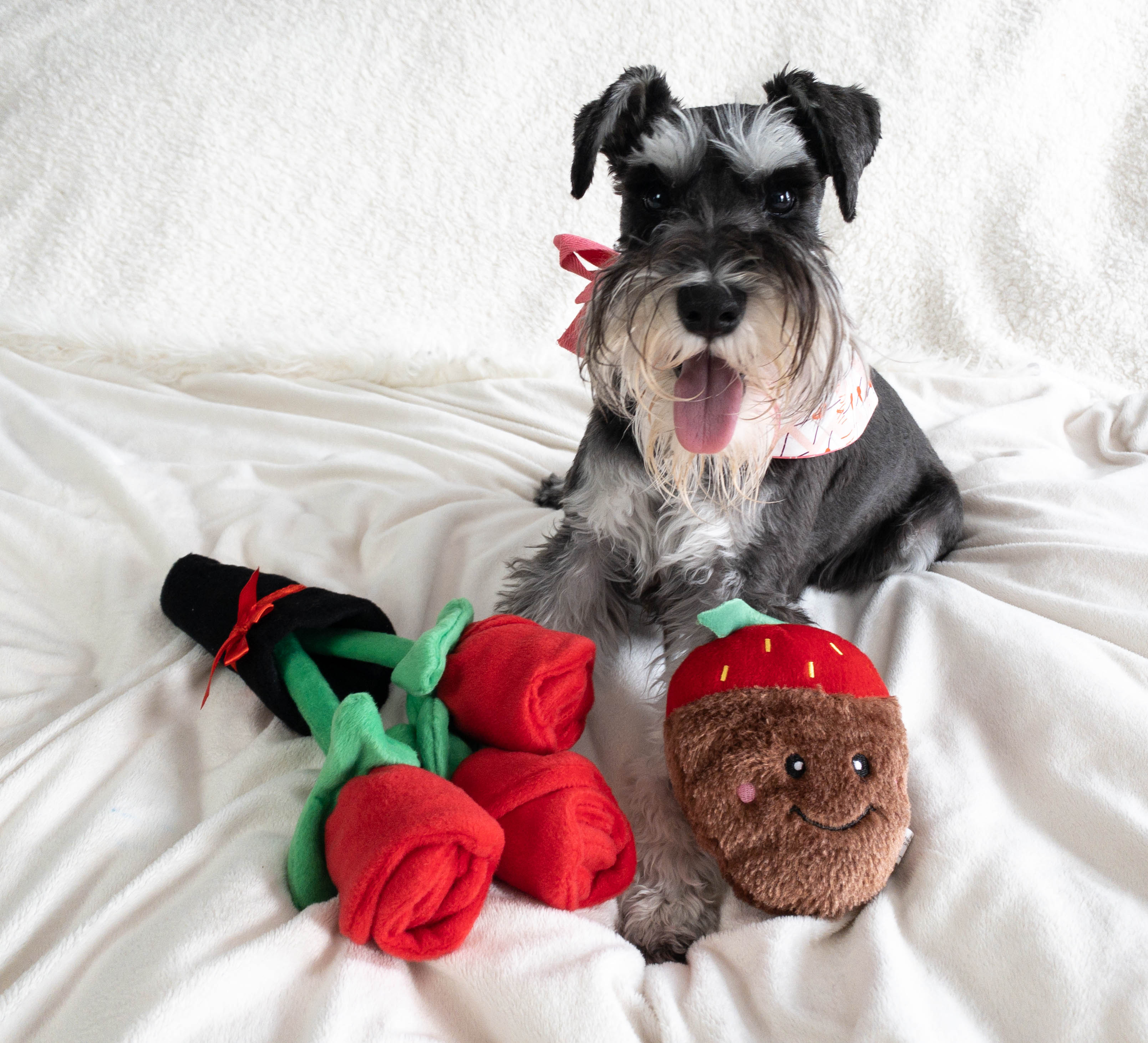 Dean loves the toys from this box!
The toys and treats from Dapper Dog Box are always top notch! The toys help keep my pups entertained, and everything lasts long because they are made with durable materials. The dog treats are also pretty good because they are made with healthy ingredients and none of the nasty fillers. Another thing I look forward to this subscription is their unique bandana for dogs. For February, the bandana is Valentine's themed and it's really cute. This subscription has been doing a great job with their boxes. They make sure that my dogs are getting only the best, and I'm satisfied!
Did you love this month's box as much as we did?