Fix Kids is a personal styling service for kids clothing ranging from sizes 2T to 14. At $20 styling fee for each box, you'll get 8 to 12 items with retail price ranging from $10 to $35 when it is shipped to you. You will be asked to share some styling preferences first when you sign up for this box so that the items included will be curated accordingly. If there are clothes that don't fit your kid, you can always return them by the return envelope included in the box. If you do decide to keep all of the items, you will get 25% off on the whole box.
All the items are packed in a brown box sealed with a Stitch Fix sticker.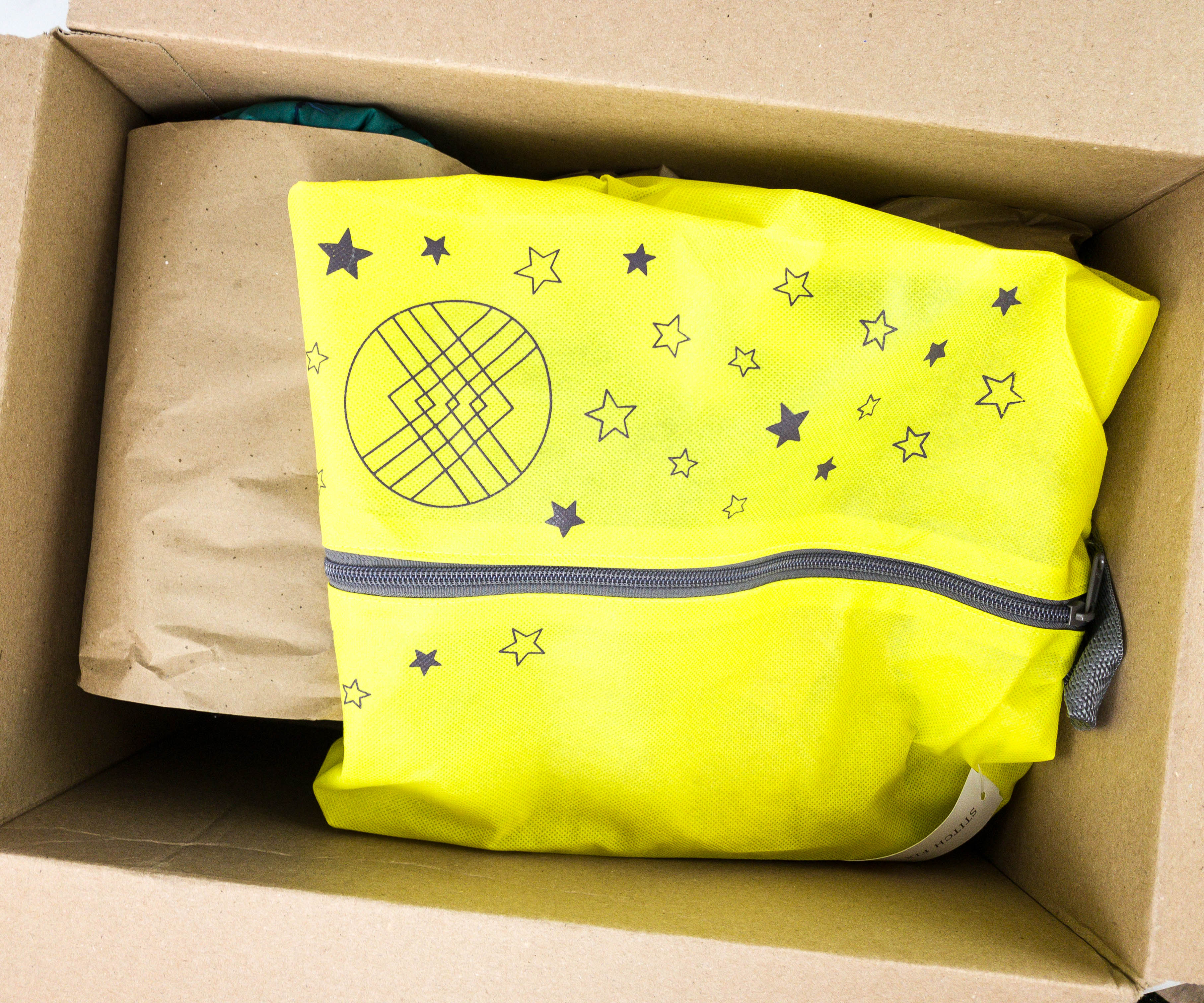 There's a yellow bag on top, with the rest of the items hidden away.
The return envelope is already included in the box so you can return the items easily. You can return any clothing or accessories that you don't like and pay only for what you're keeping!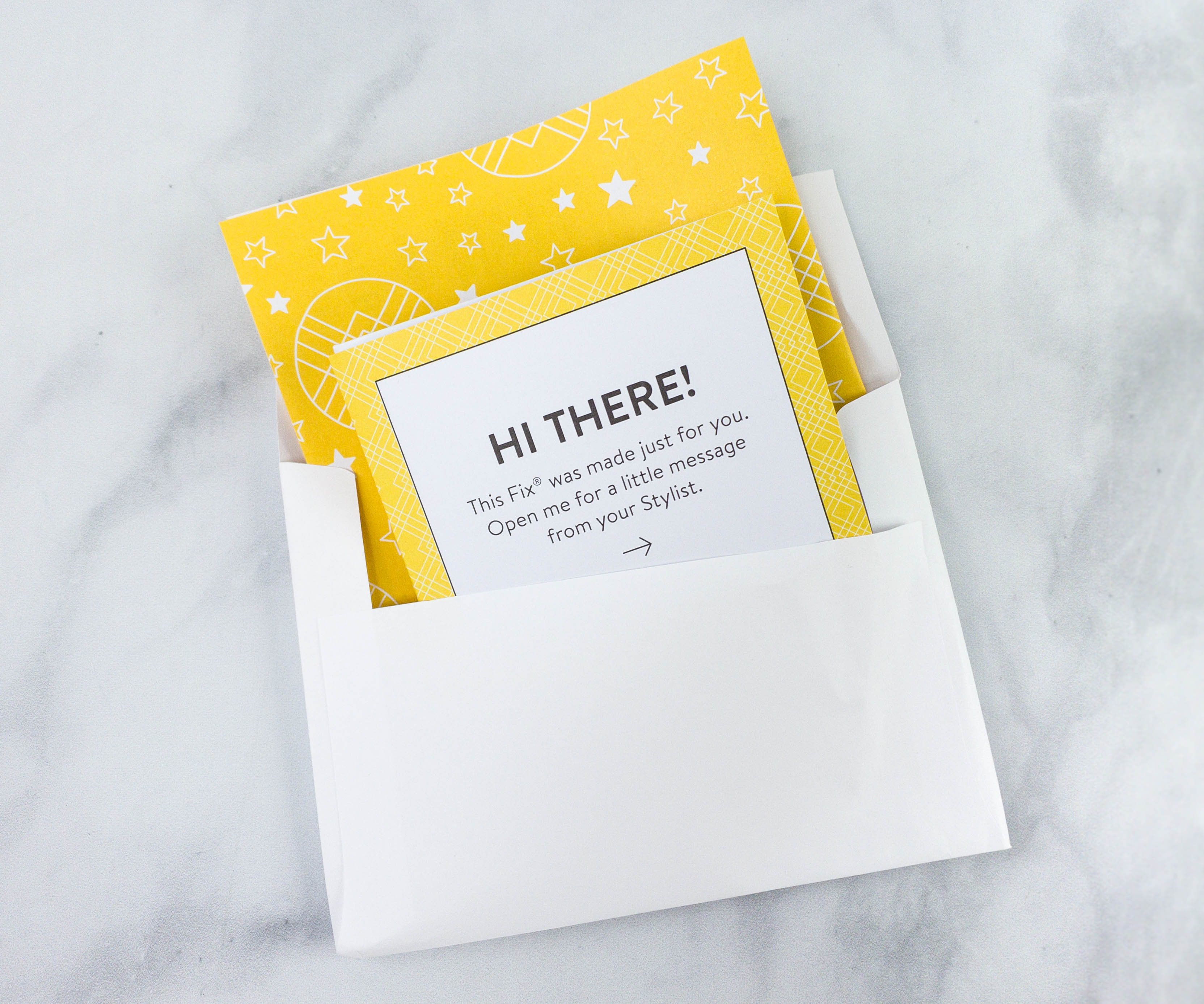 The envelope contains a message from Stitch Fix.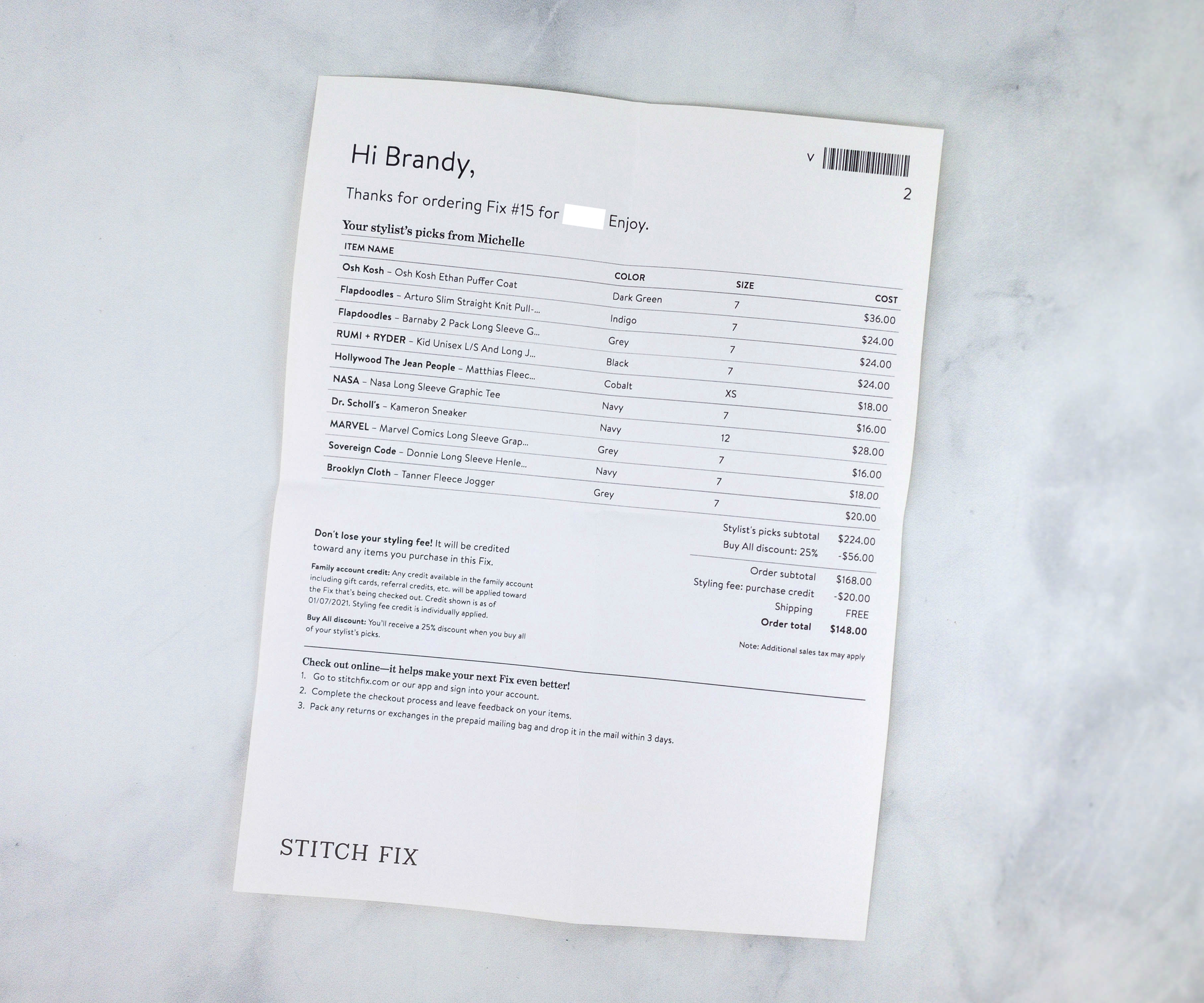 They also included a list of all the items' size and price. This way, it will be easier for you to compute how much you'll be paying if you'll get individual items.
There's also a mini-game for the kids at the back of the sheet.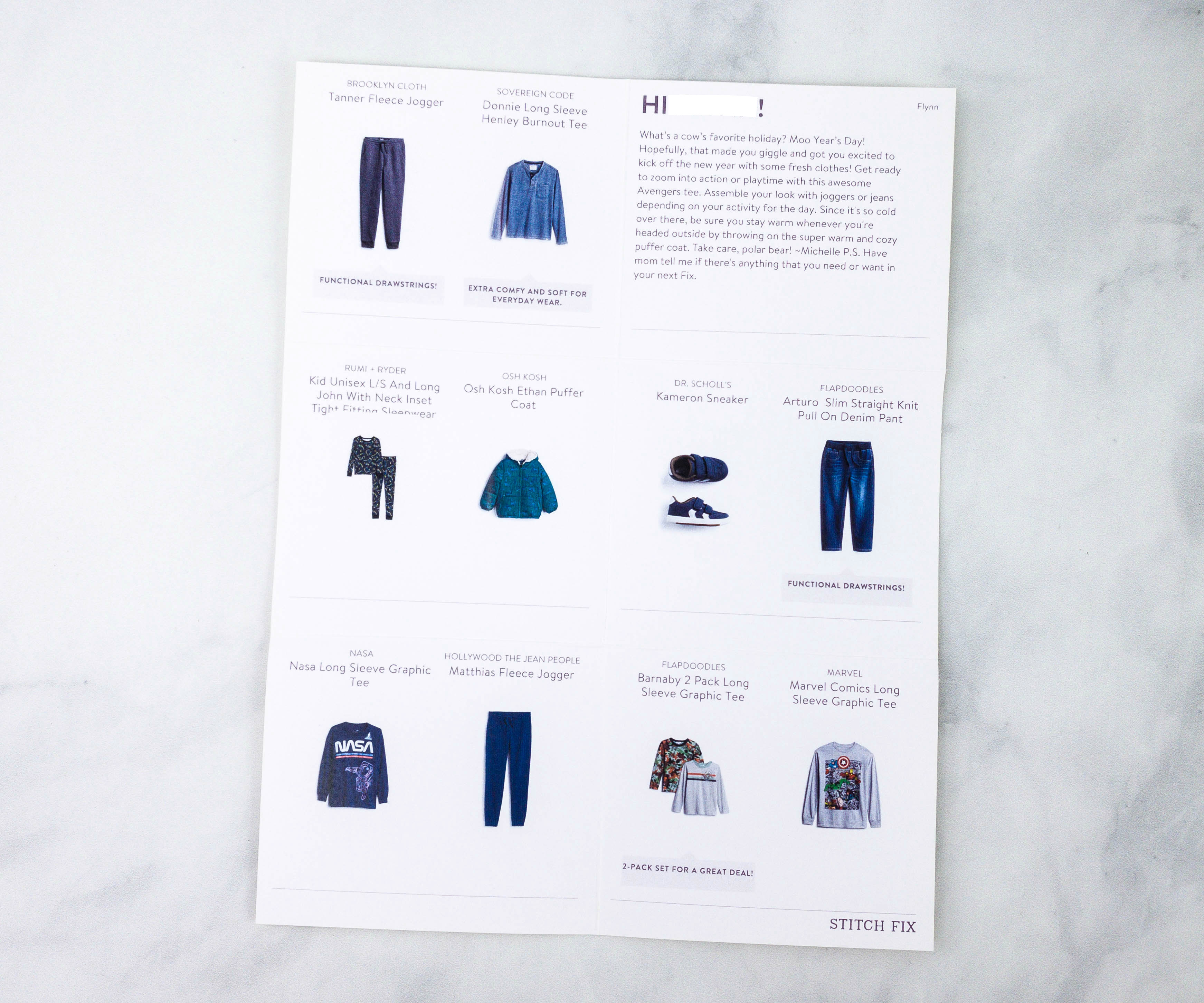 Here are photos of all the items included in this month's Stitch Fix.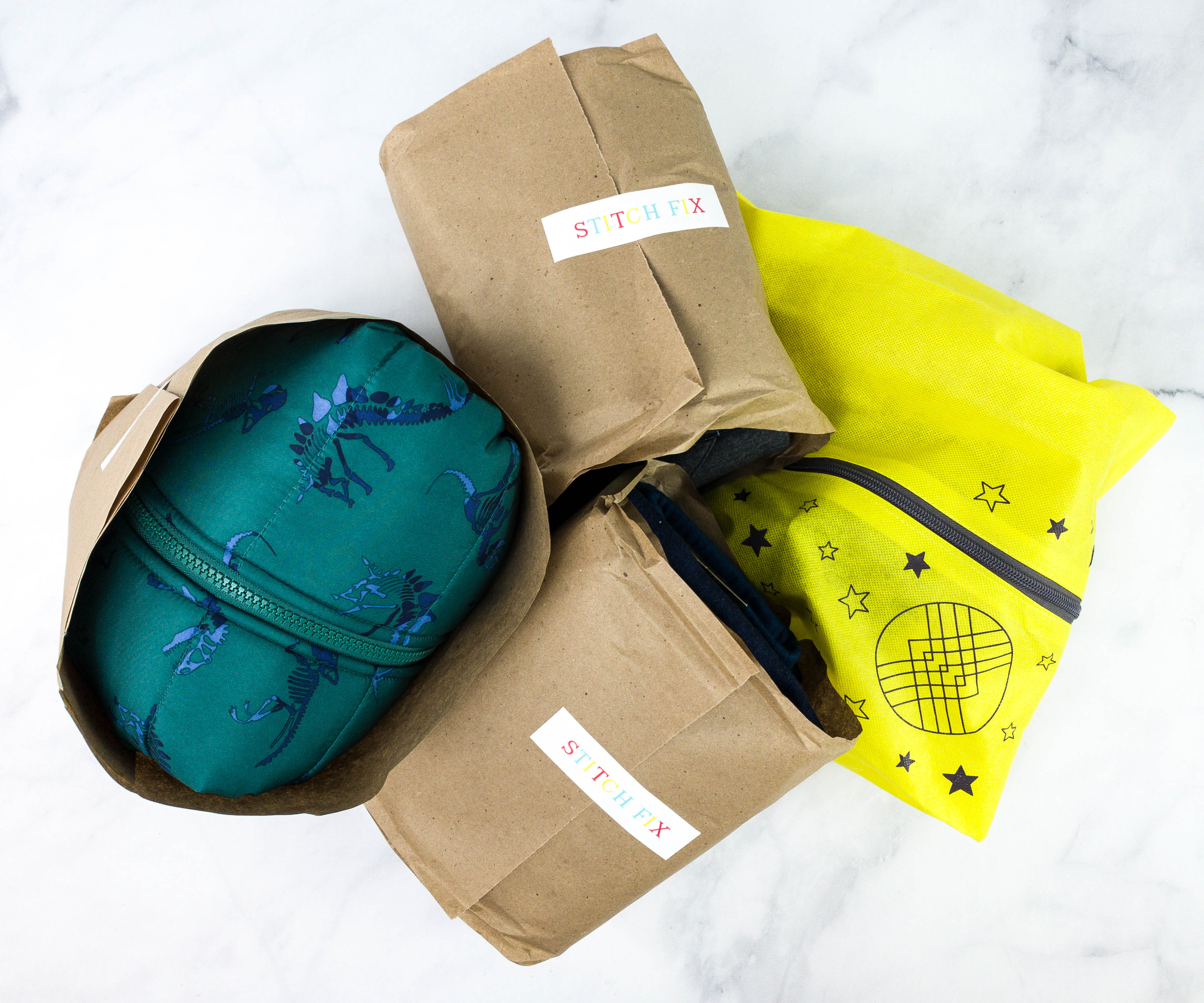 The clothing items were wrapped in paper sealed with a sticker.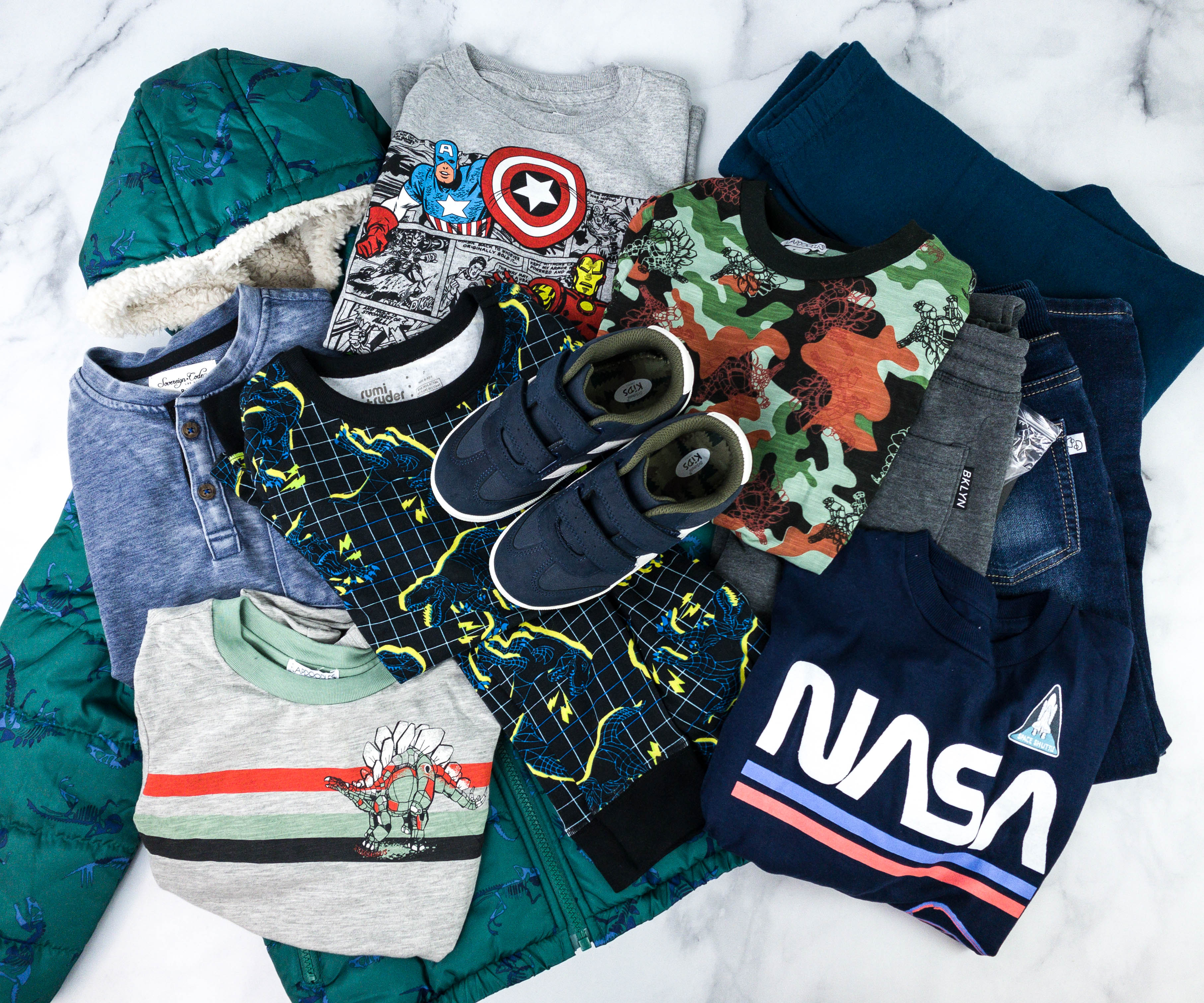 Everything in my January 2021 box!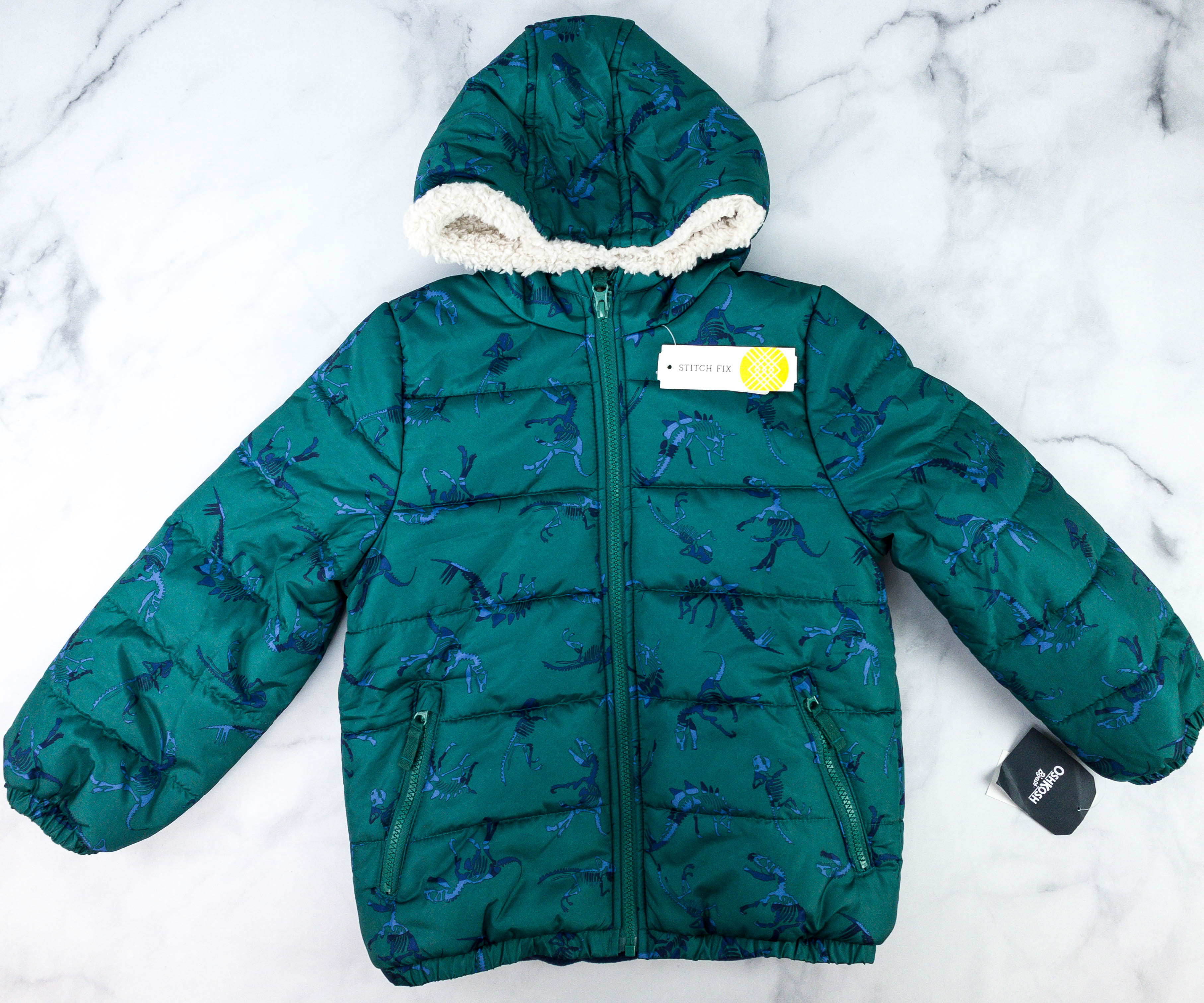 Osh Kosh Ethan Puffer Coat ($36) This puffer coat in green features dinosaur skeleton prints all over. It doesn't just look trendy, it also helps keep my son warm!
This is a thick jacket. It even has pockets secured by a zipper.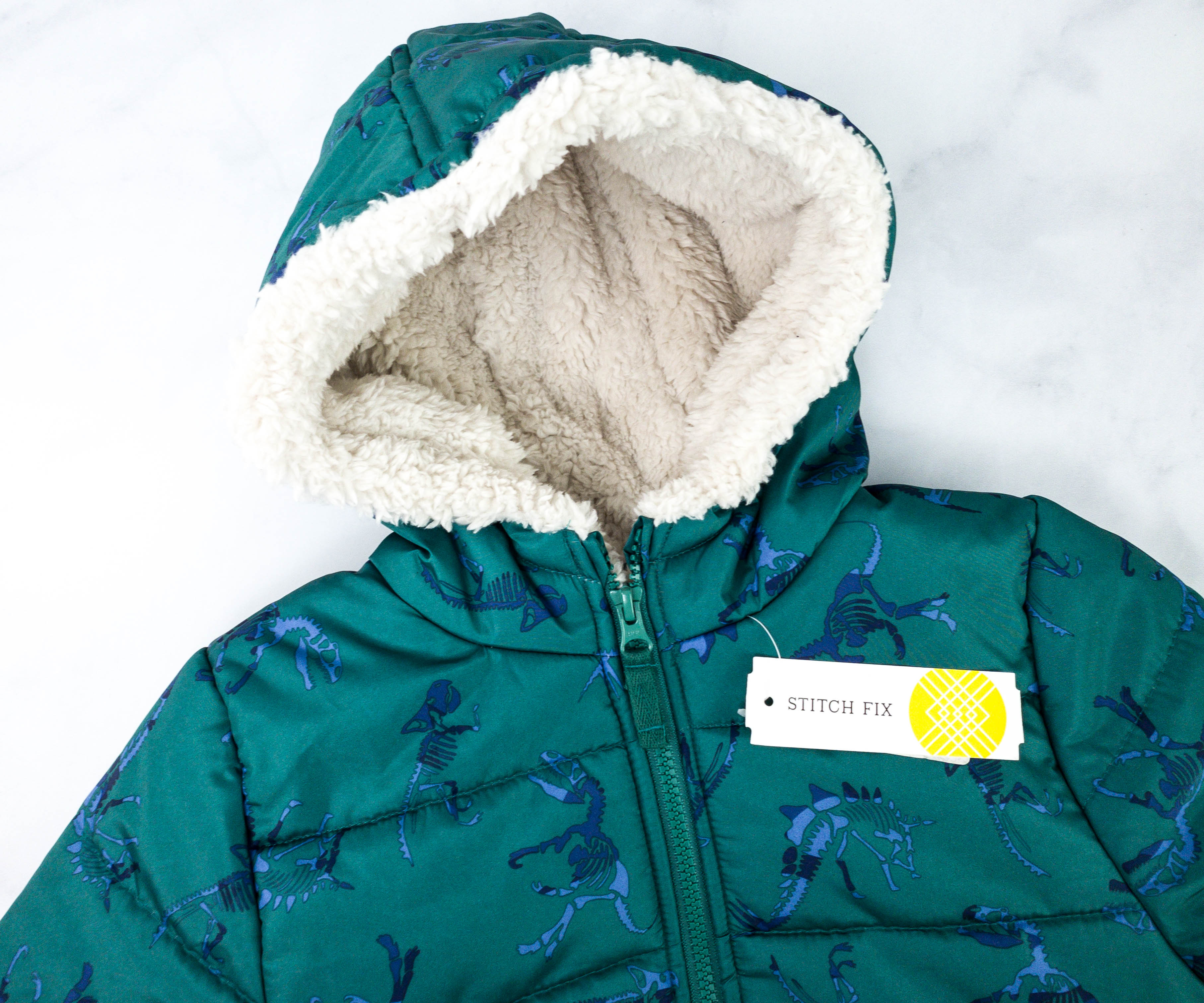 It also has a fleece-lined hoodie to protect my son's head from the cold.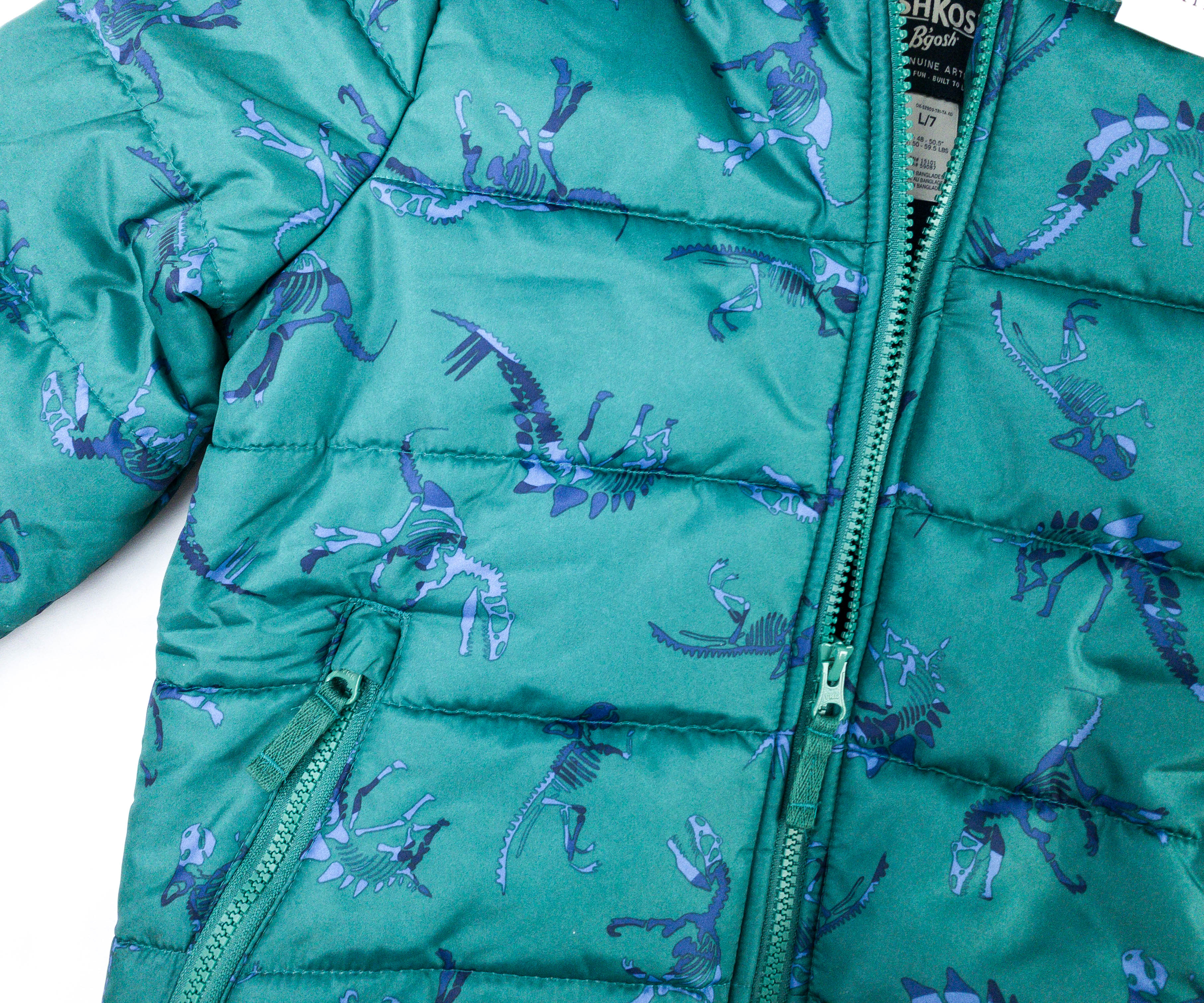 The zipper goes all the way up for a snug fit!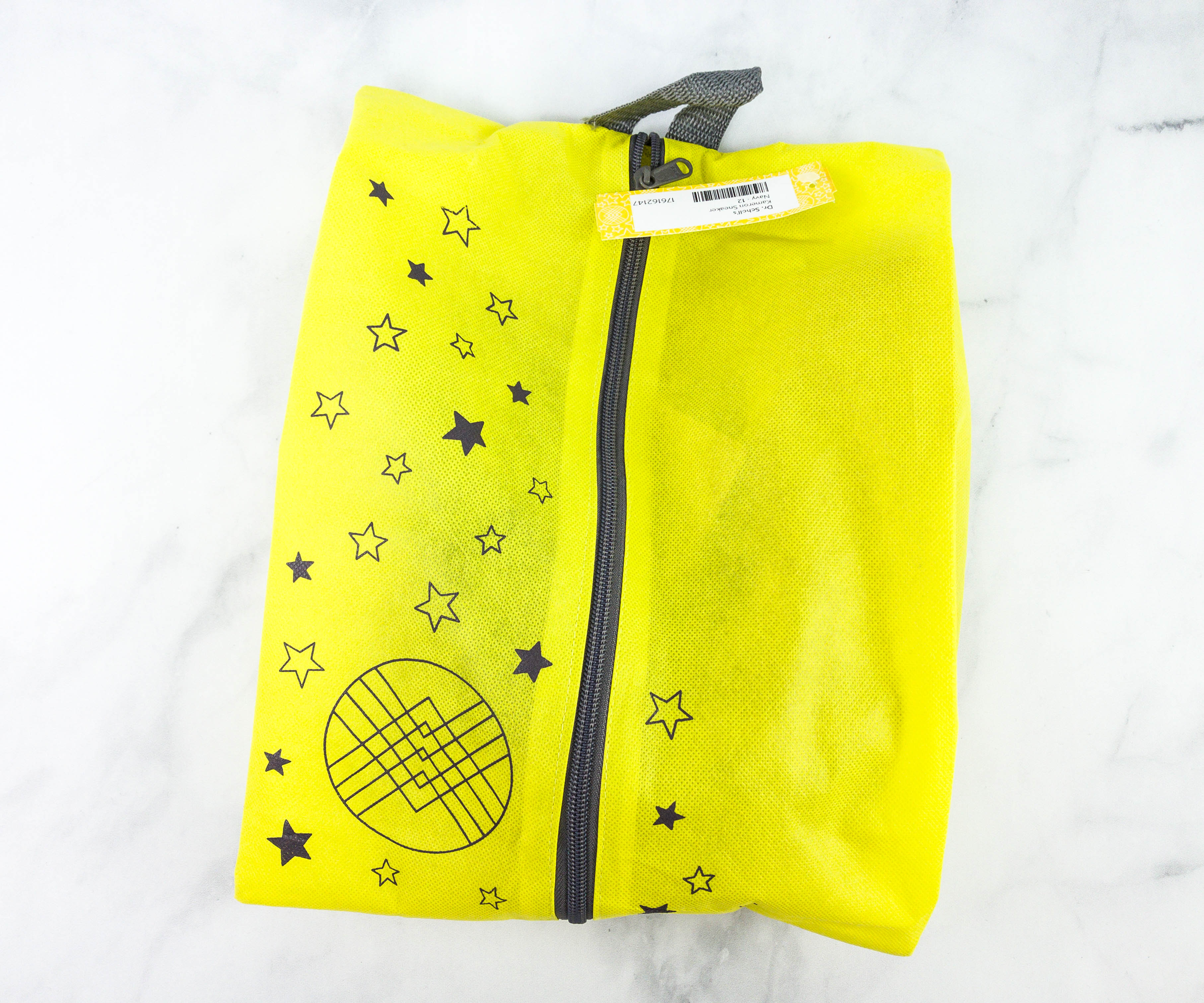 Dr. Scholl's Kameron Sneaker ($28) The footwear arrived in a reusable yellow pouch!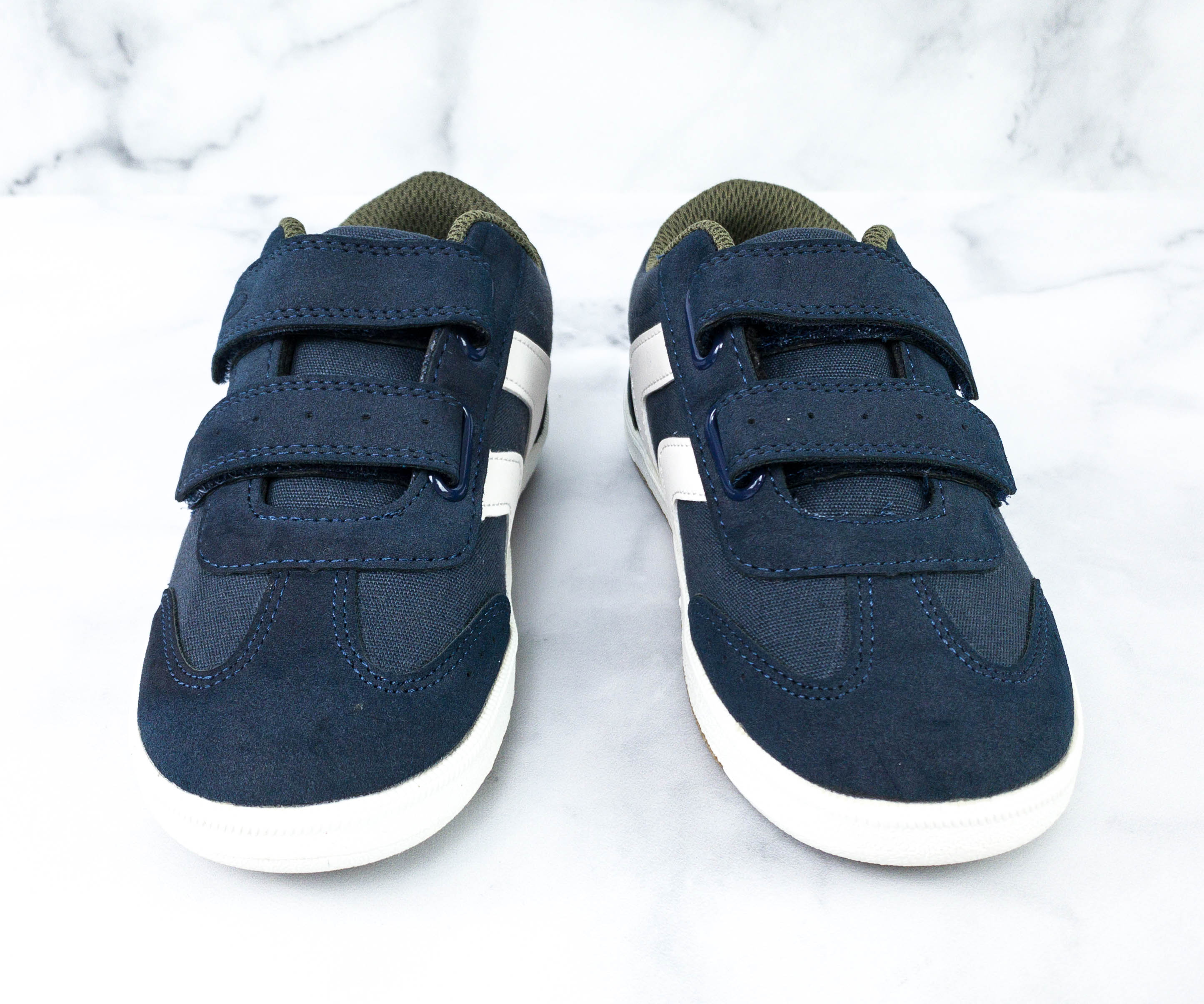 This pair of sneakers is perfect for my son's activities. It's comfortable and easy to wear!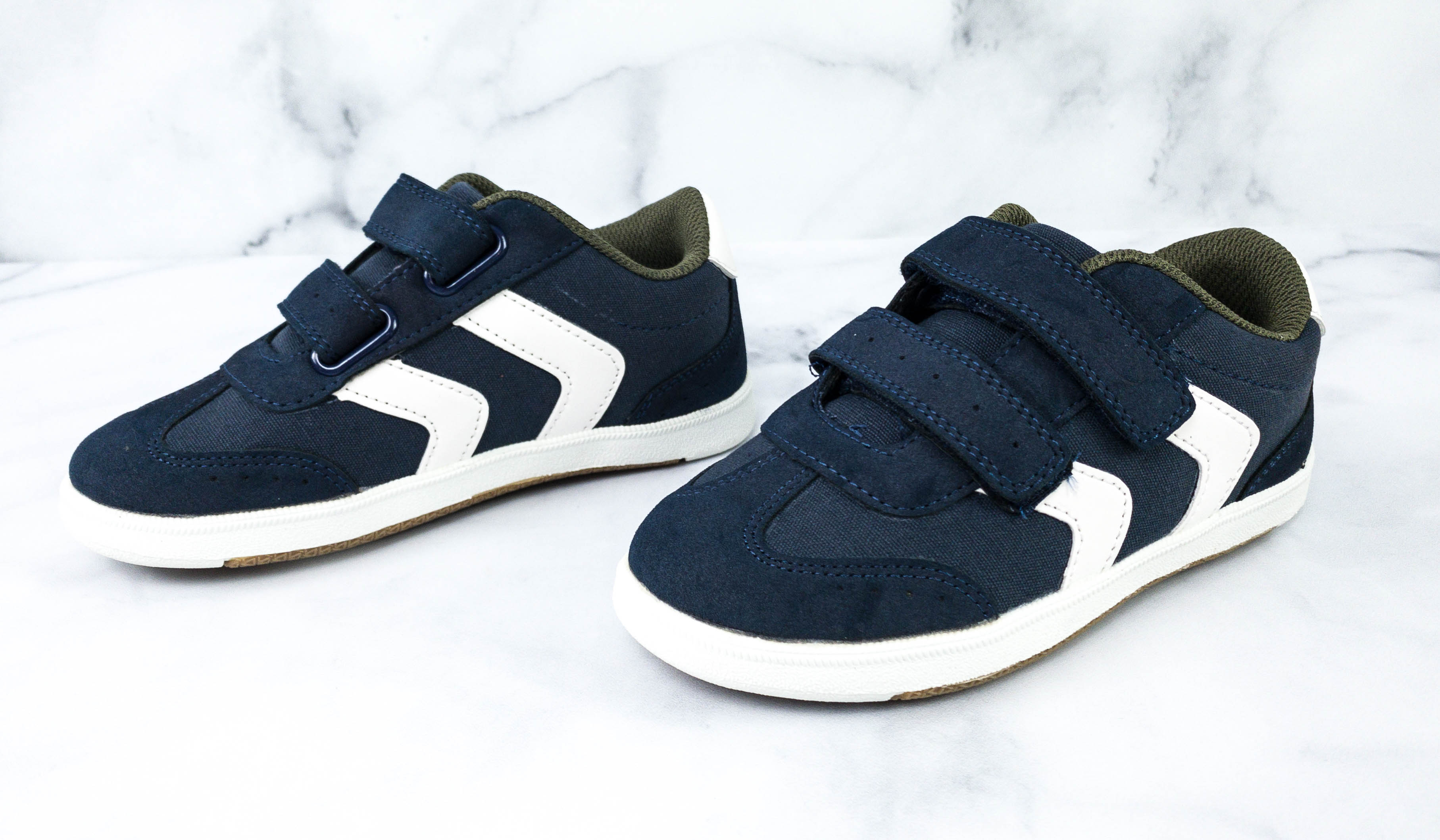 Aside from the white side soles, it also has the brand's 2 white pin stripes to add character to the overall design.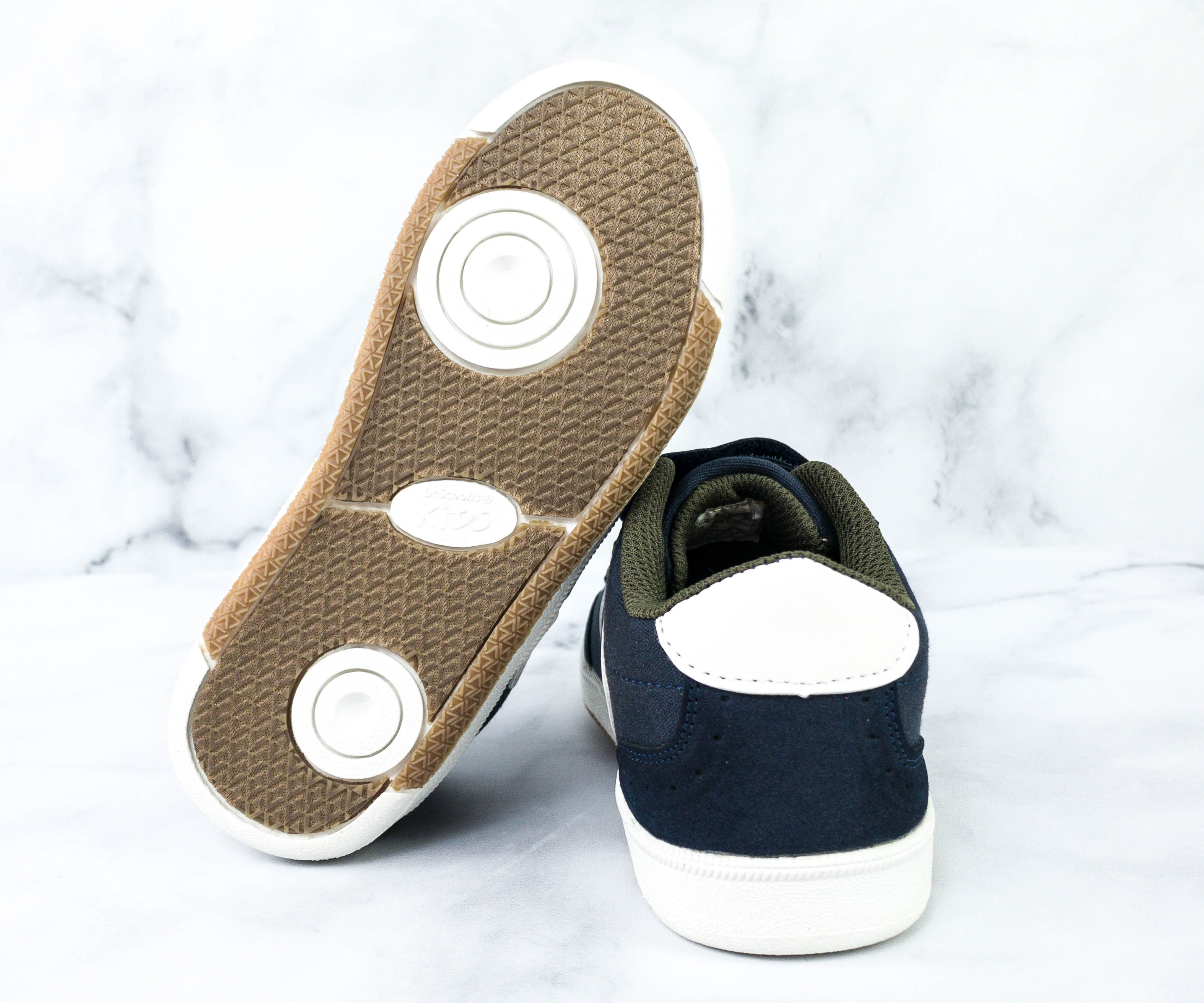 The gum soles and its pattern provides more grip to the surface.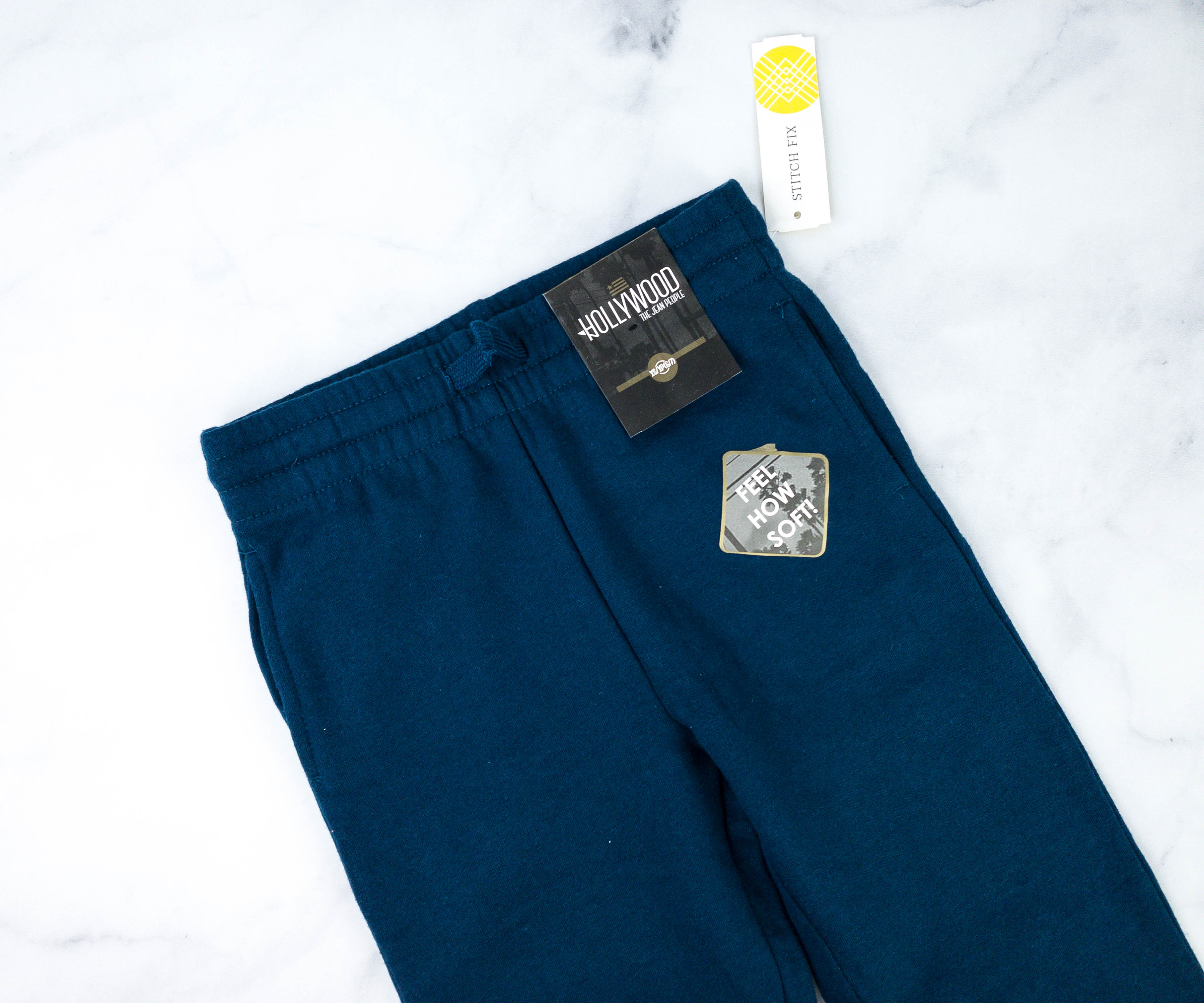 Hollywood The Jean People Matthias Fleece Jogger ($18) My son loves wearing joggers and he thinks this pair is so comfortable. It's a fleece jogger that helps keep him warm, and it also makes a great match with the puffer coat in this month's fix or with any other jacket or long-sleeved top for that matter!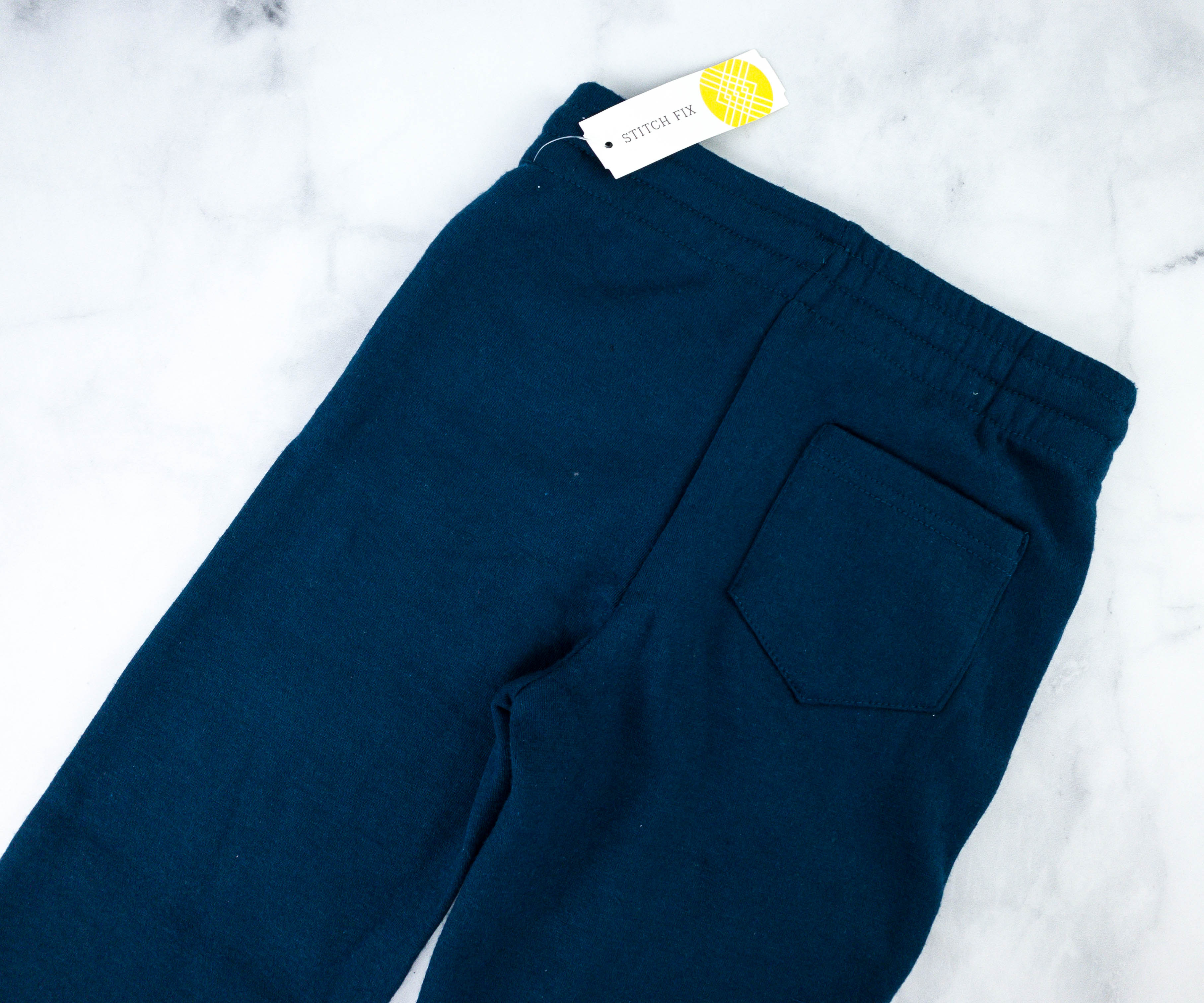 It has a back pocket that can fit small items he may need to bring with him.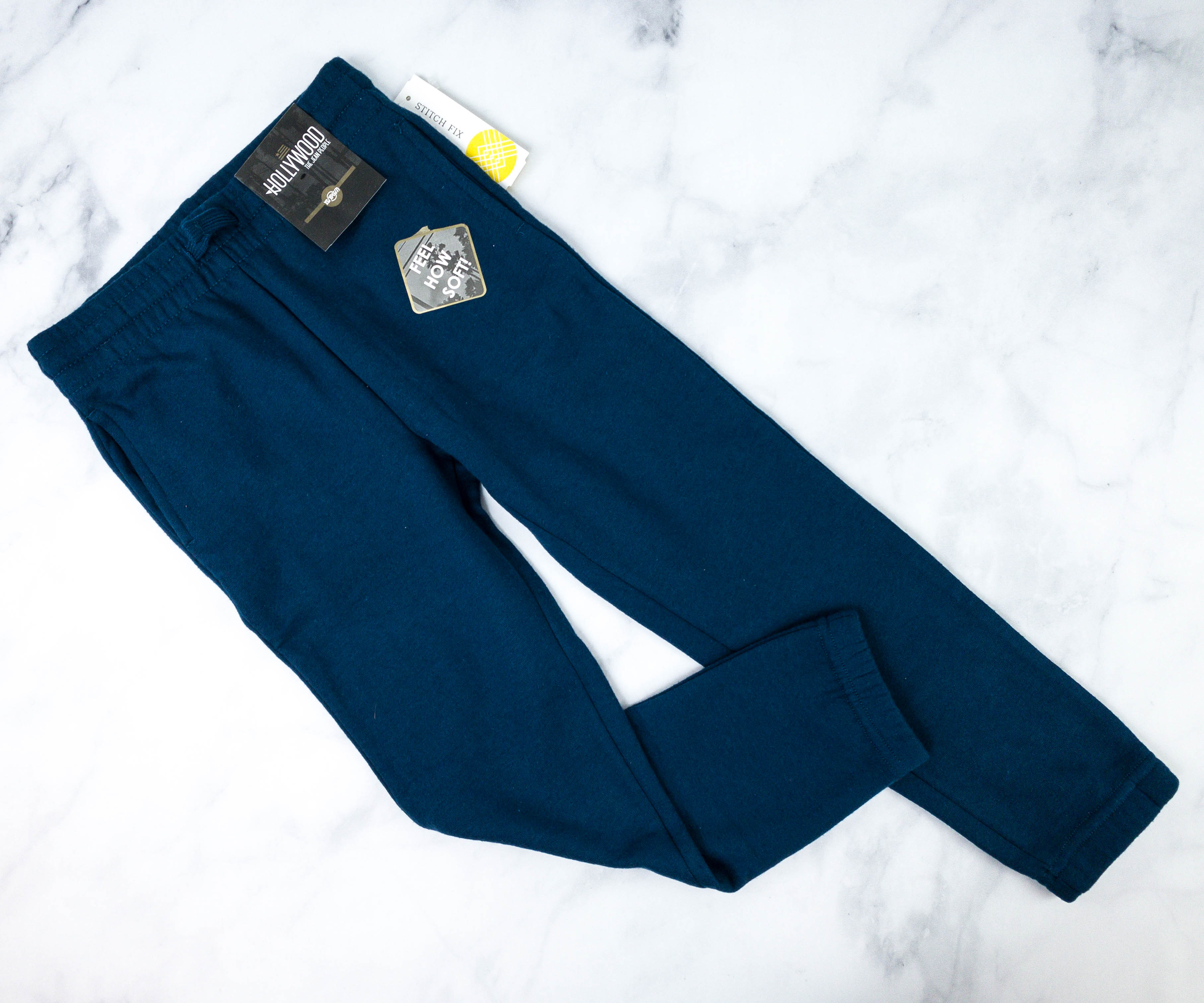 The cut is just perfect. It looks stylish and it allows my son to move around with ease. The fabric is also soft and stretchable.
Brooklyn Cloth Tanner Fleece Jogger ($20) Another jogger in this fix is in gray. This time, it features a more relaxed fit.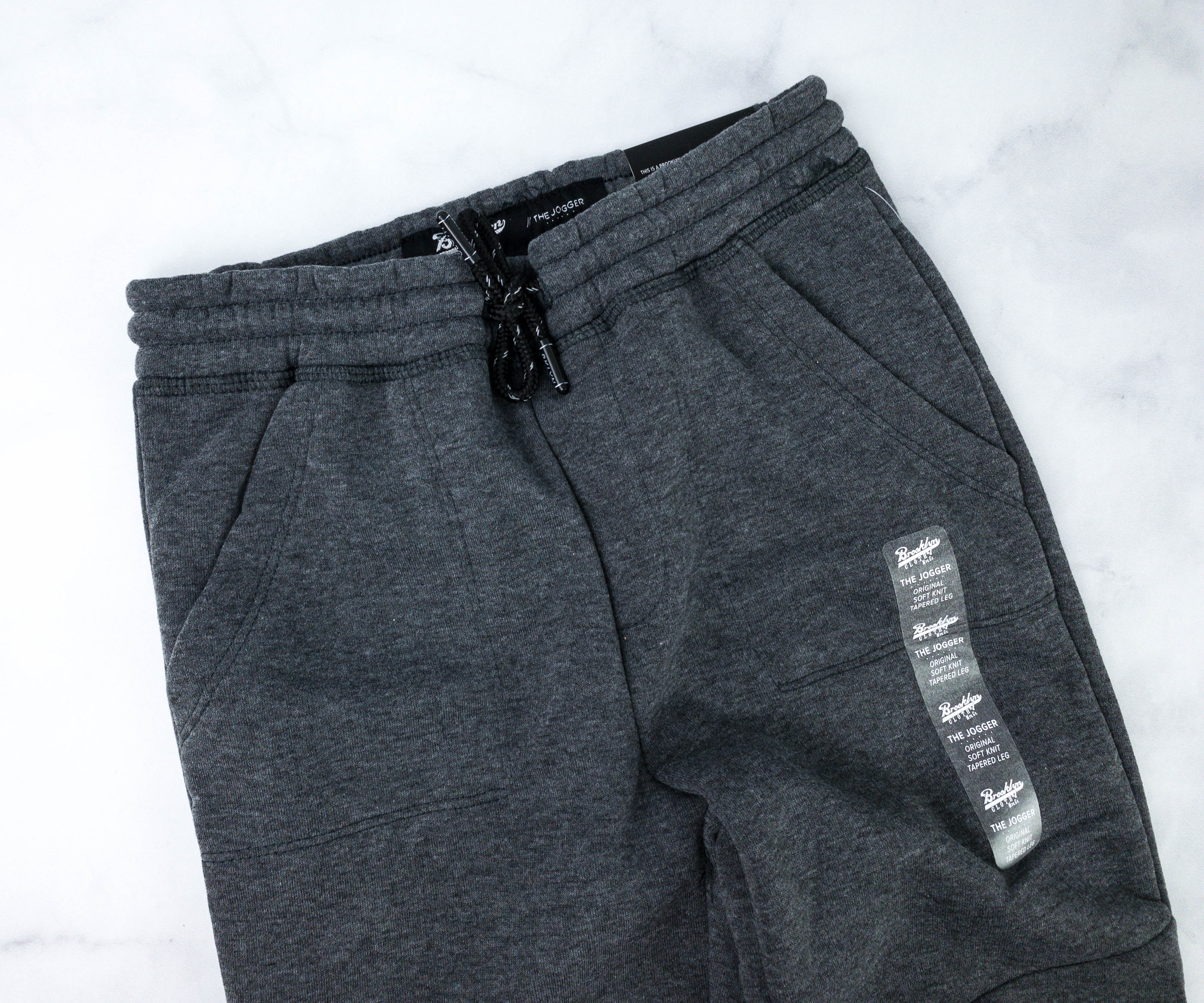 It has a drawstring waist that my son can easily adjust.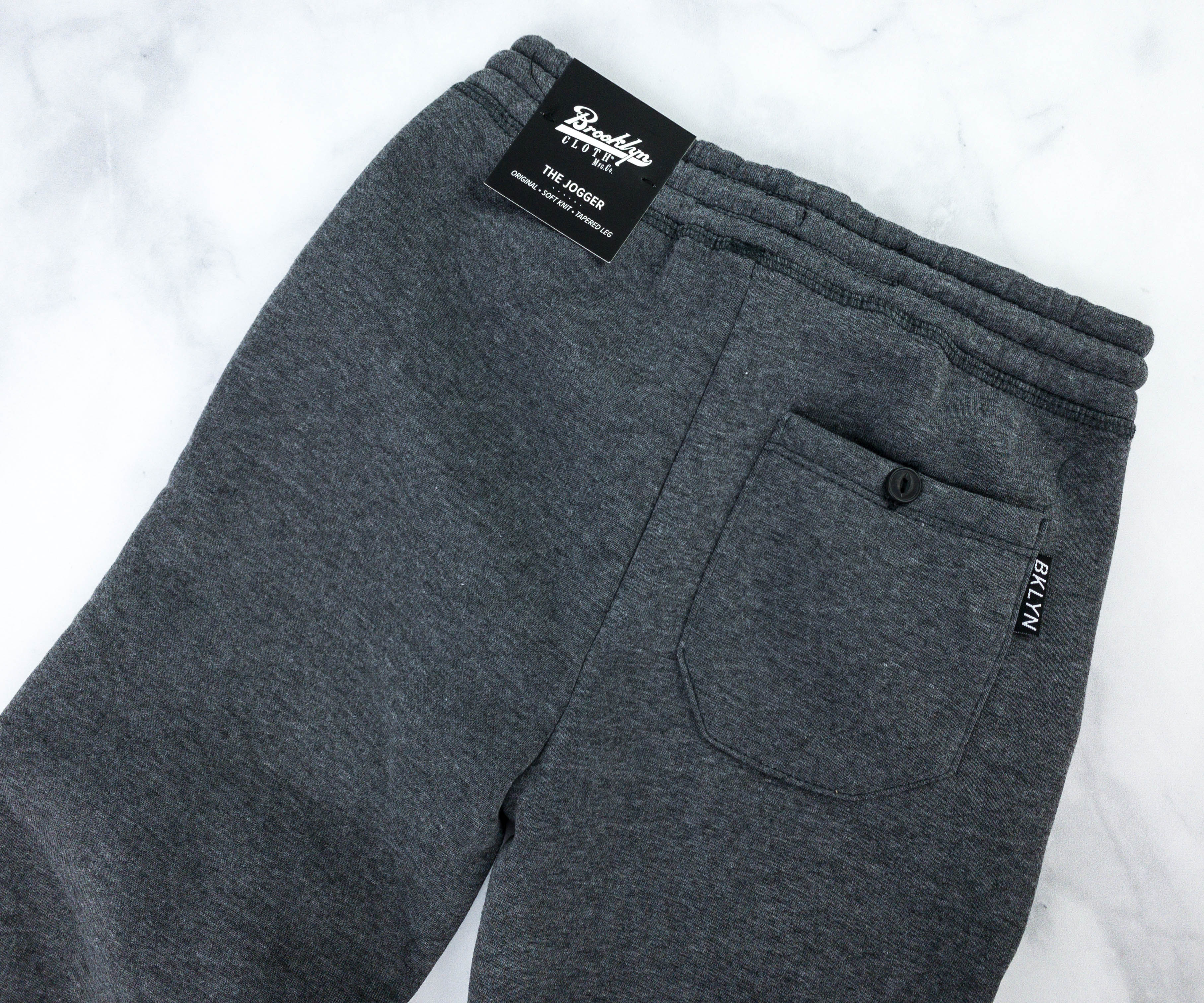 There's also a single pocket at the back secured by a black button.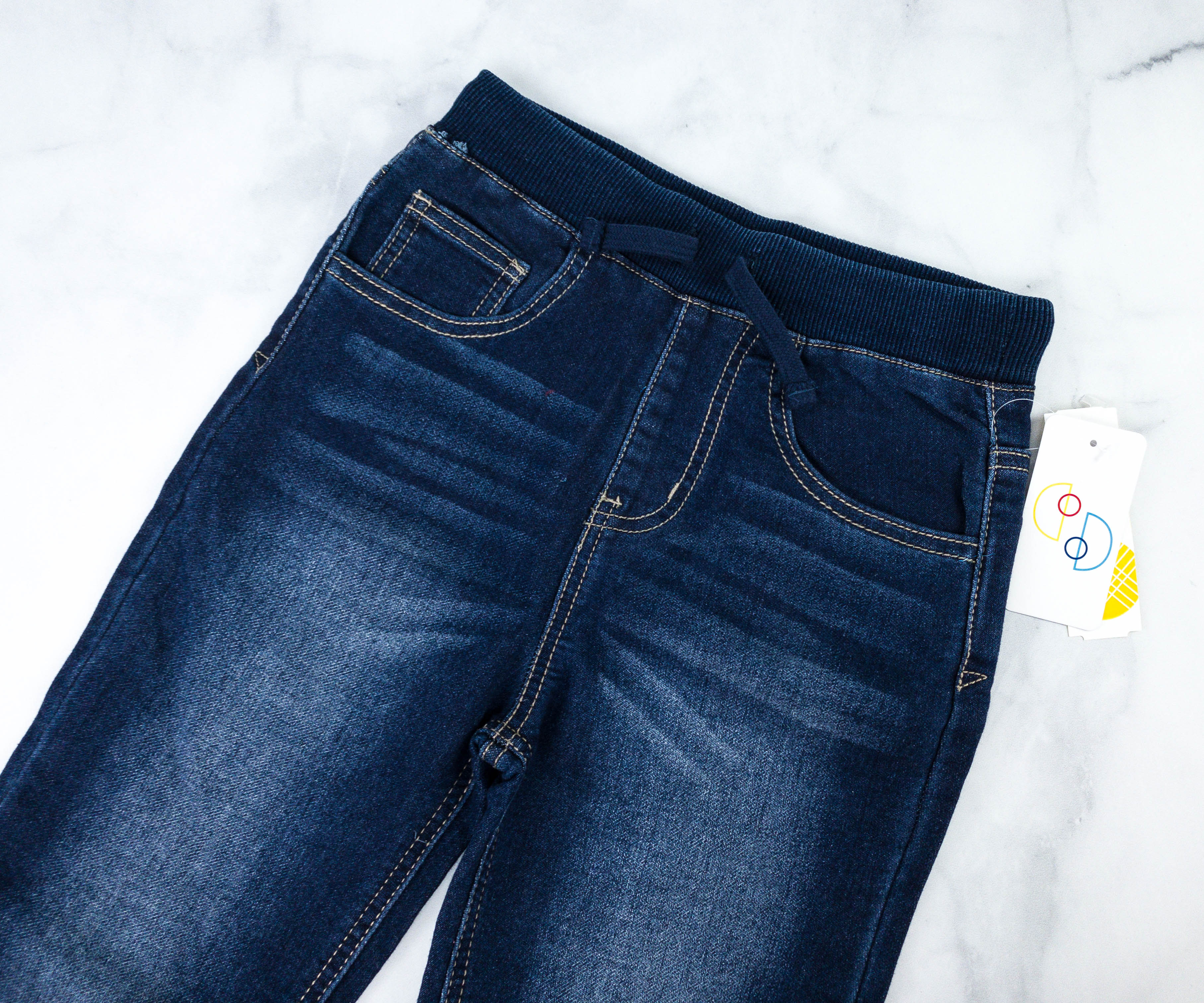 Flapdoodles Arturo Slim Straight Knit Pull On Denim Pant ($24) This denim pant has a pull on feature for easier wear and better fit.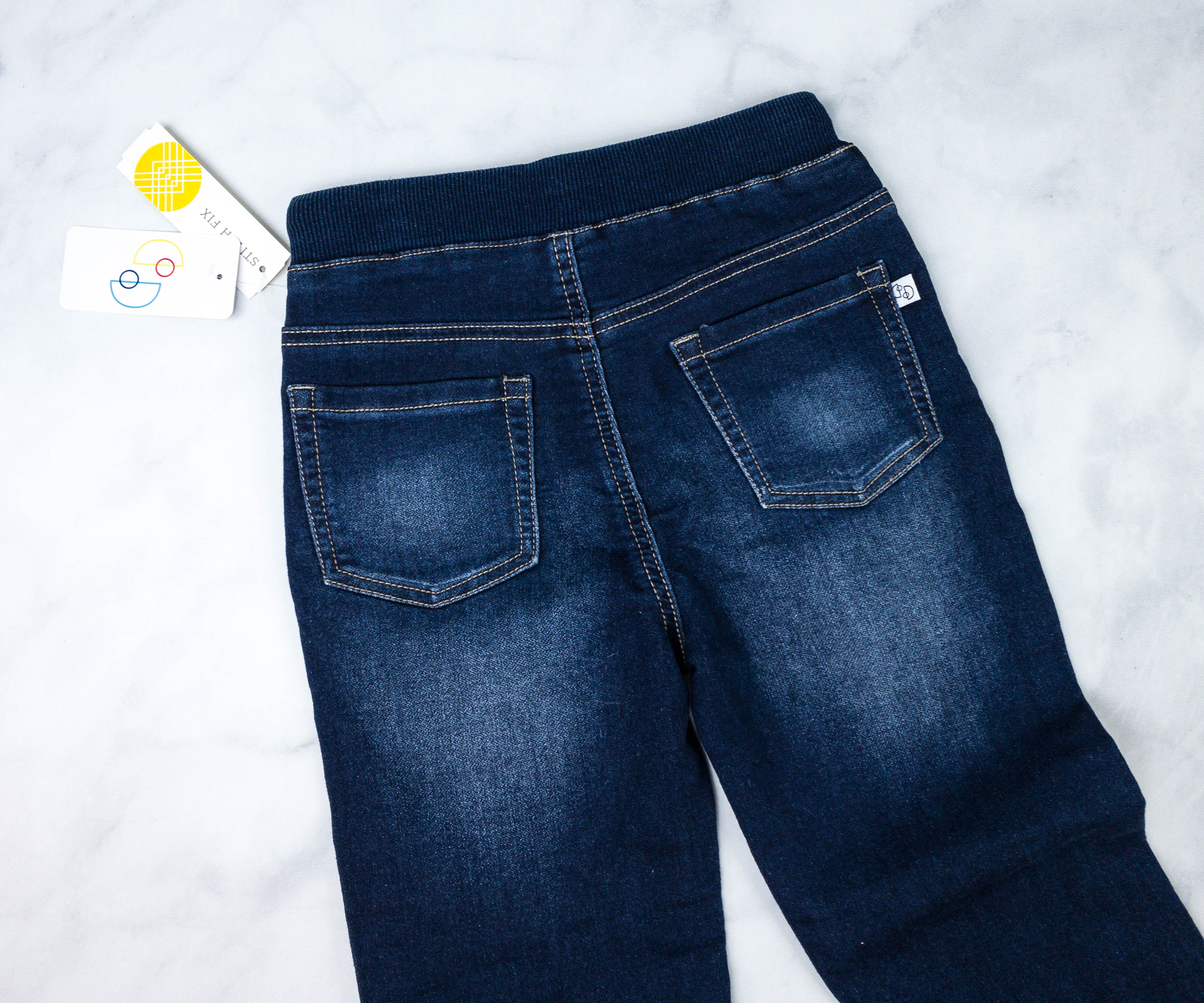 Instead of having a button and zipper, it has an elastic waist supported by a drawstring cord adjustment.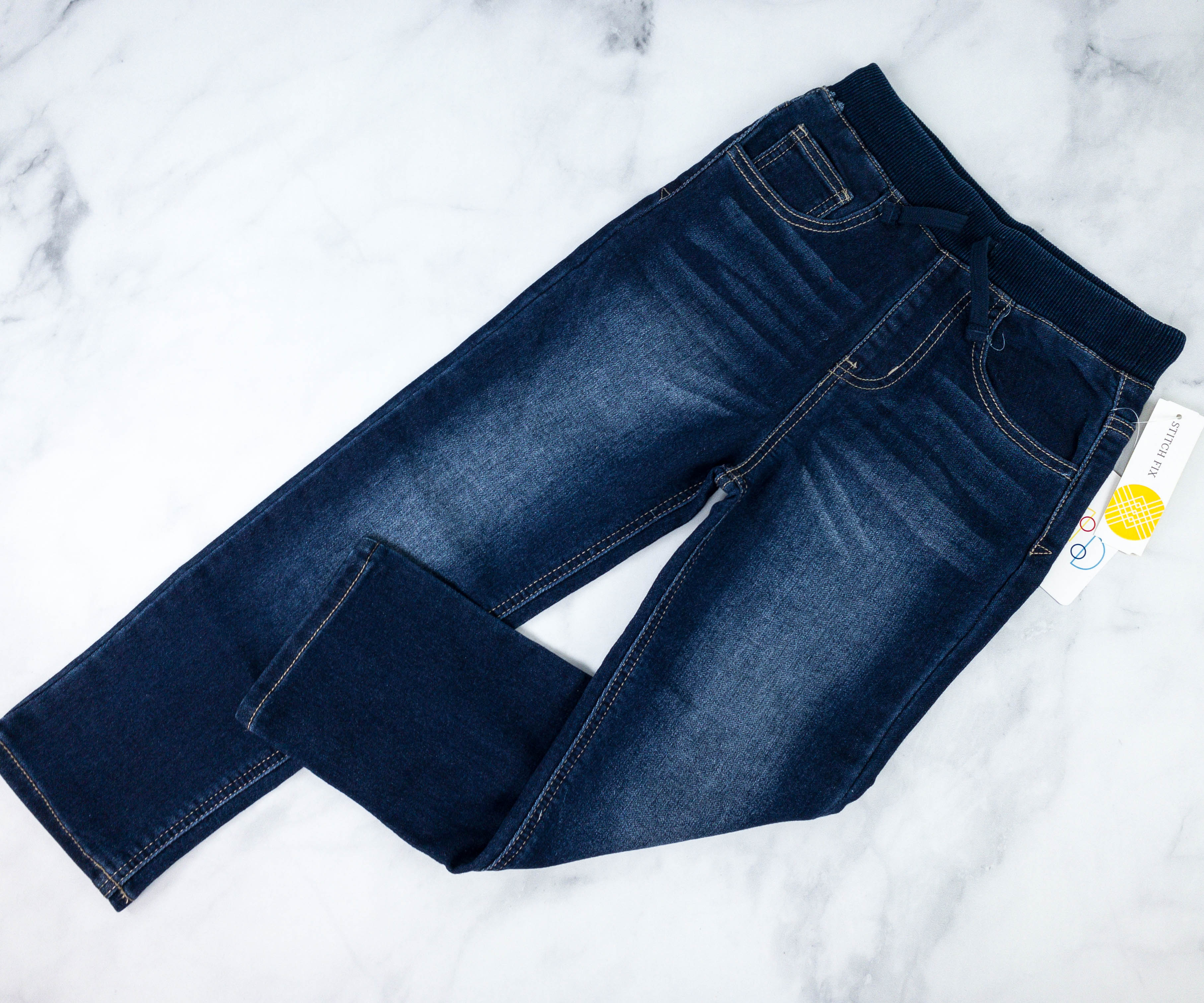 It has a washed denim color with a faded effect on the leg part. This is a great denim bottom to wear on any casual day. It also looks great with sneakers!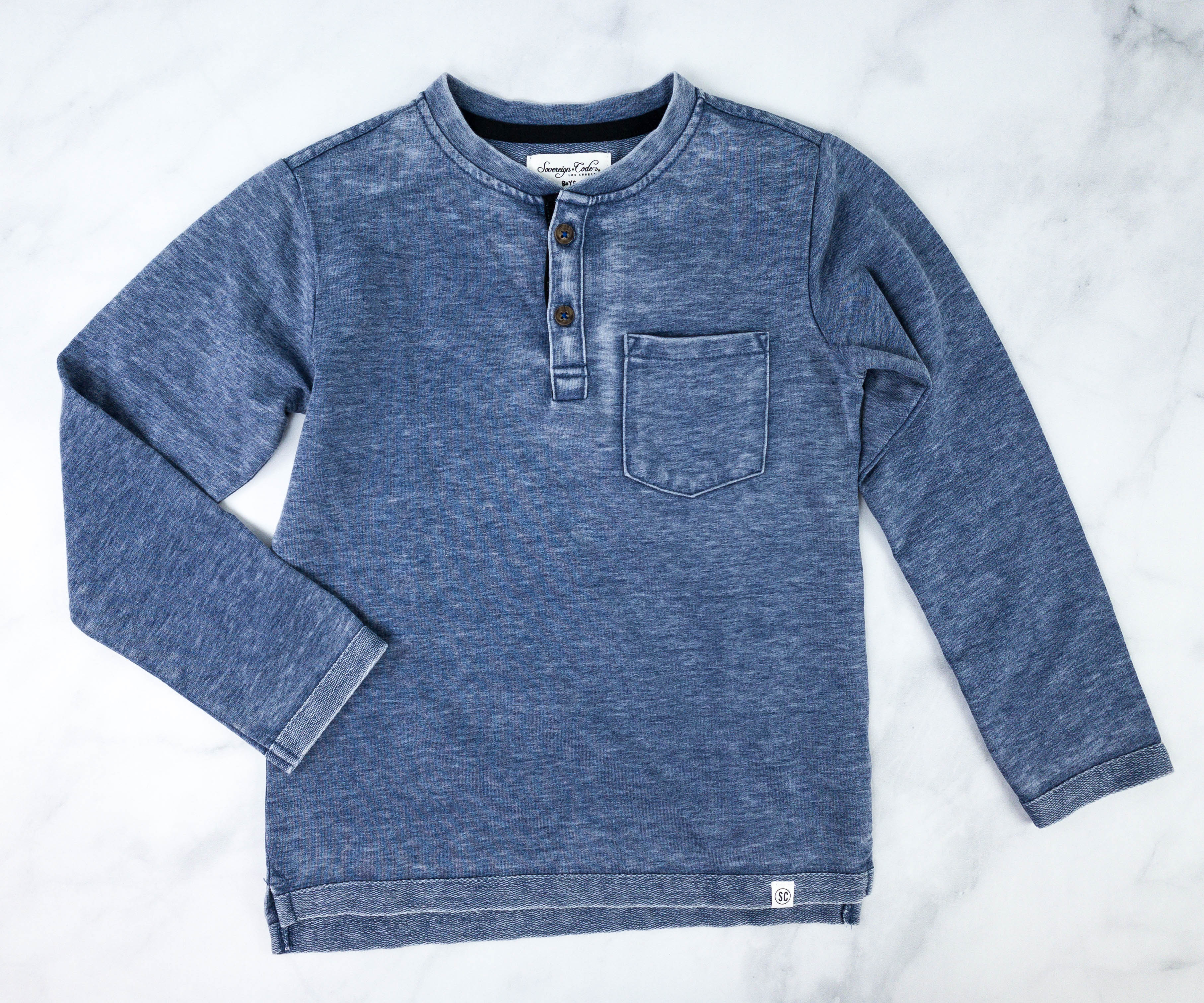 Sovereign Code Donnie Long Sleeve Henley Burnout Tee ($18) For a relaxed look, here's a long-sleeved top with a washed effect!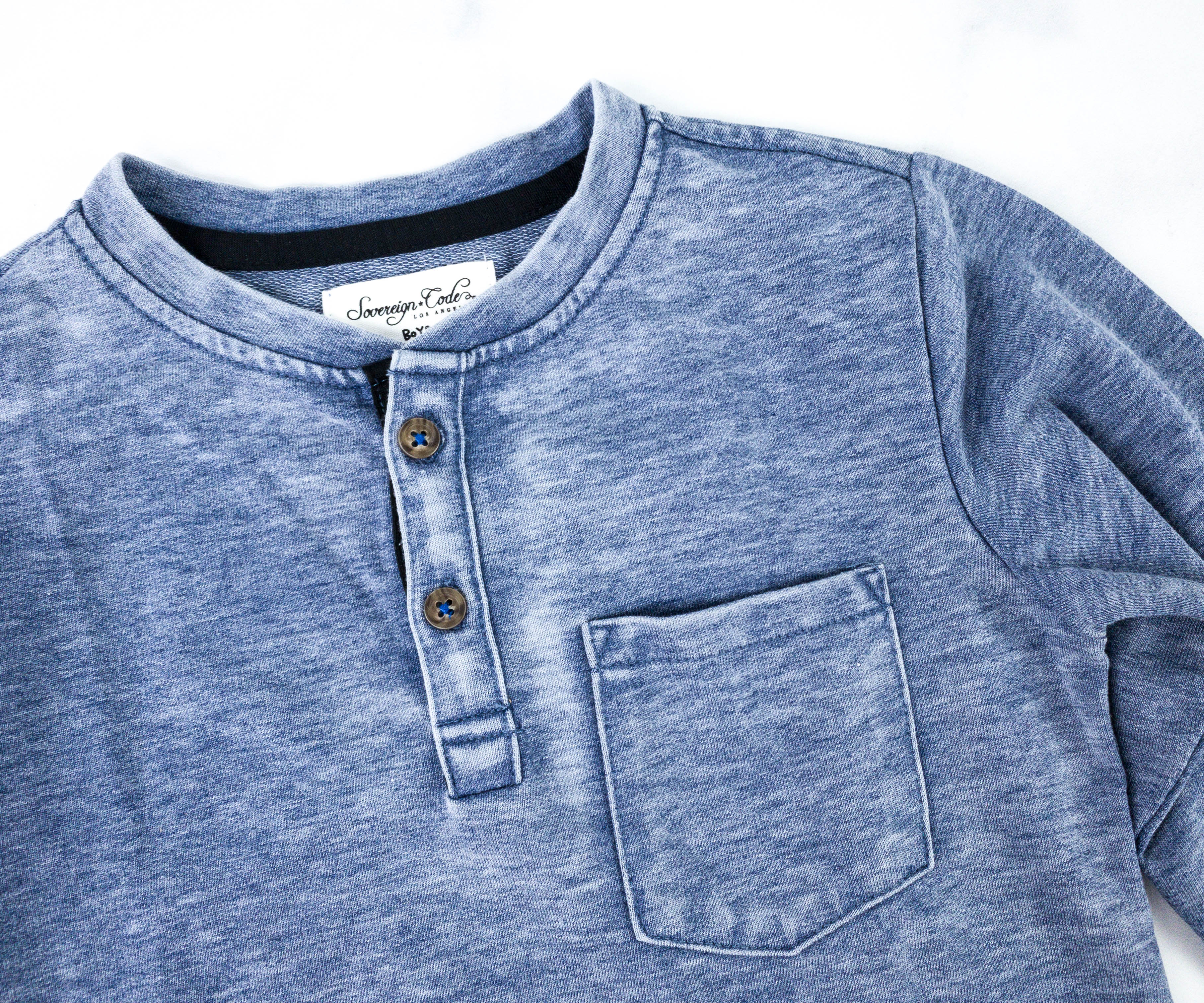 There are 2 buttons to customize the style of wearing as well as a chest pocket that adds flair to the piece!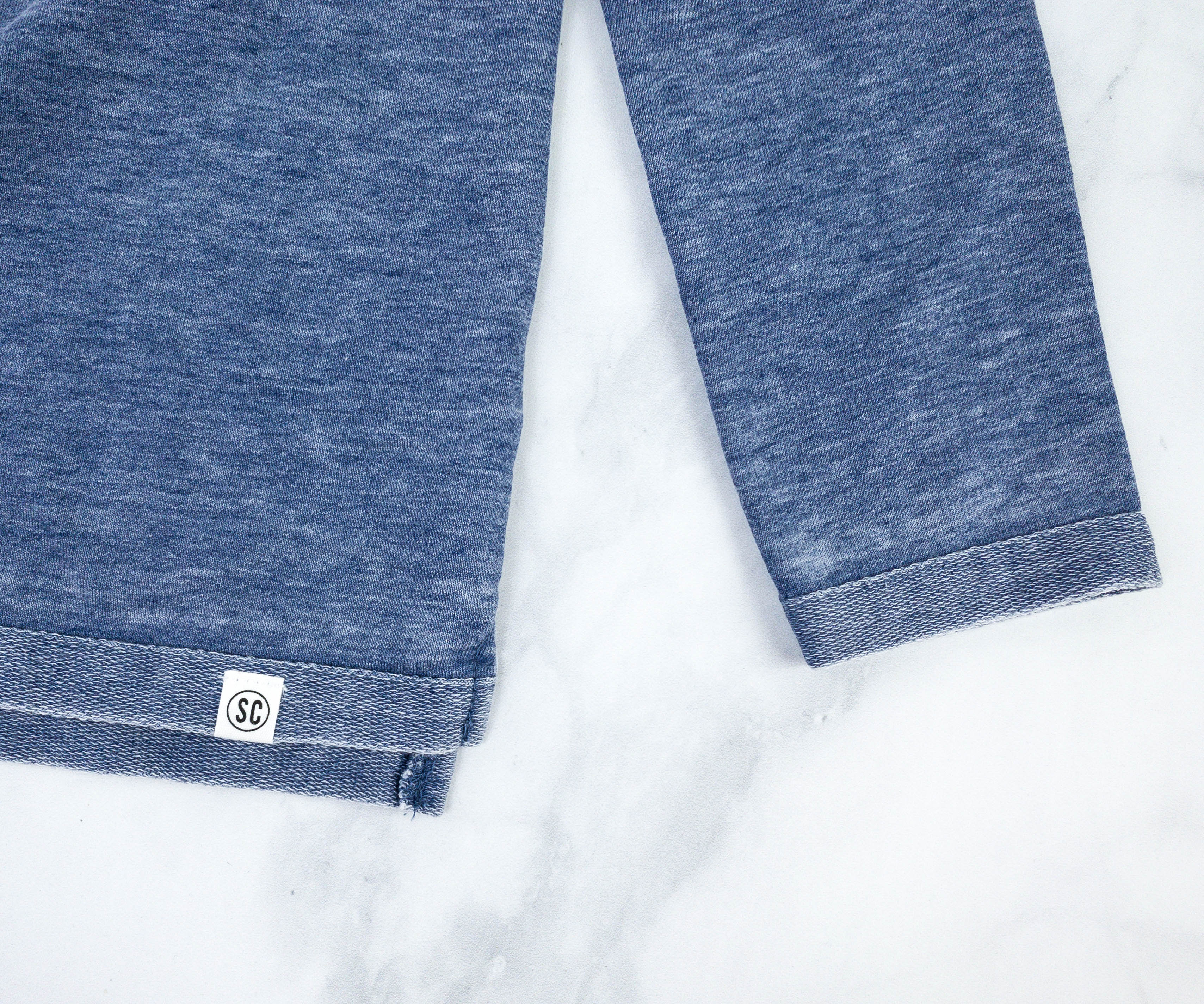 A Sovereign Code label tag is also located at the bottom left of the shirt. The hem plus the cuffs are folded and well-stitched.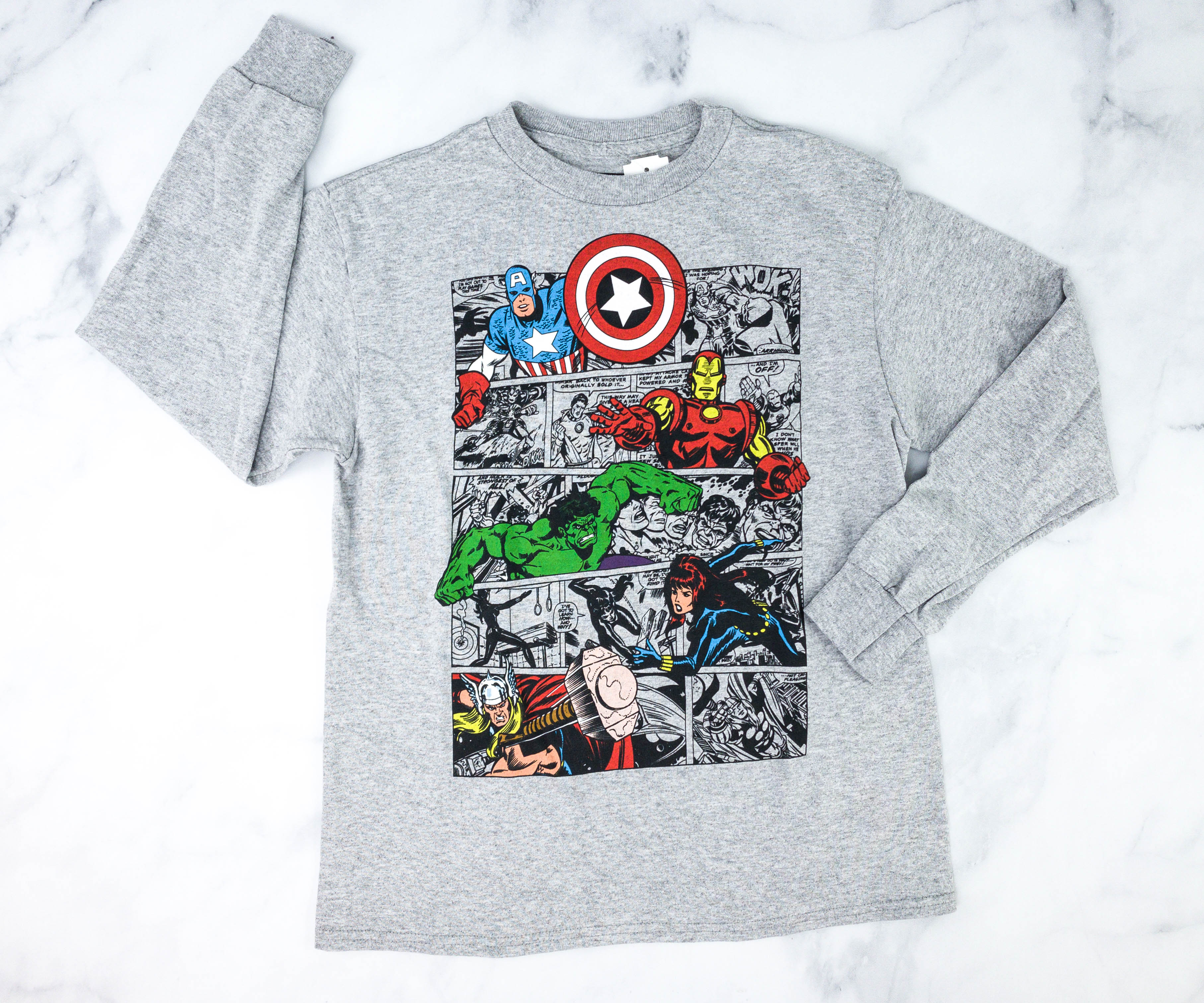 Marvel Comics Long Sleeve Graphic Tee ($16) My son loves the Avengers and so this gray long-sleeved is definitely up his alley!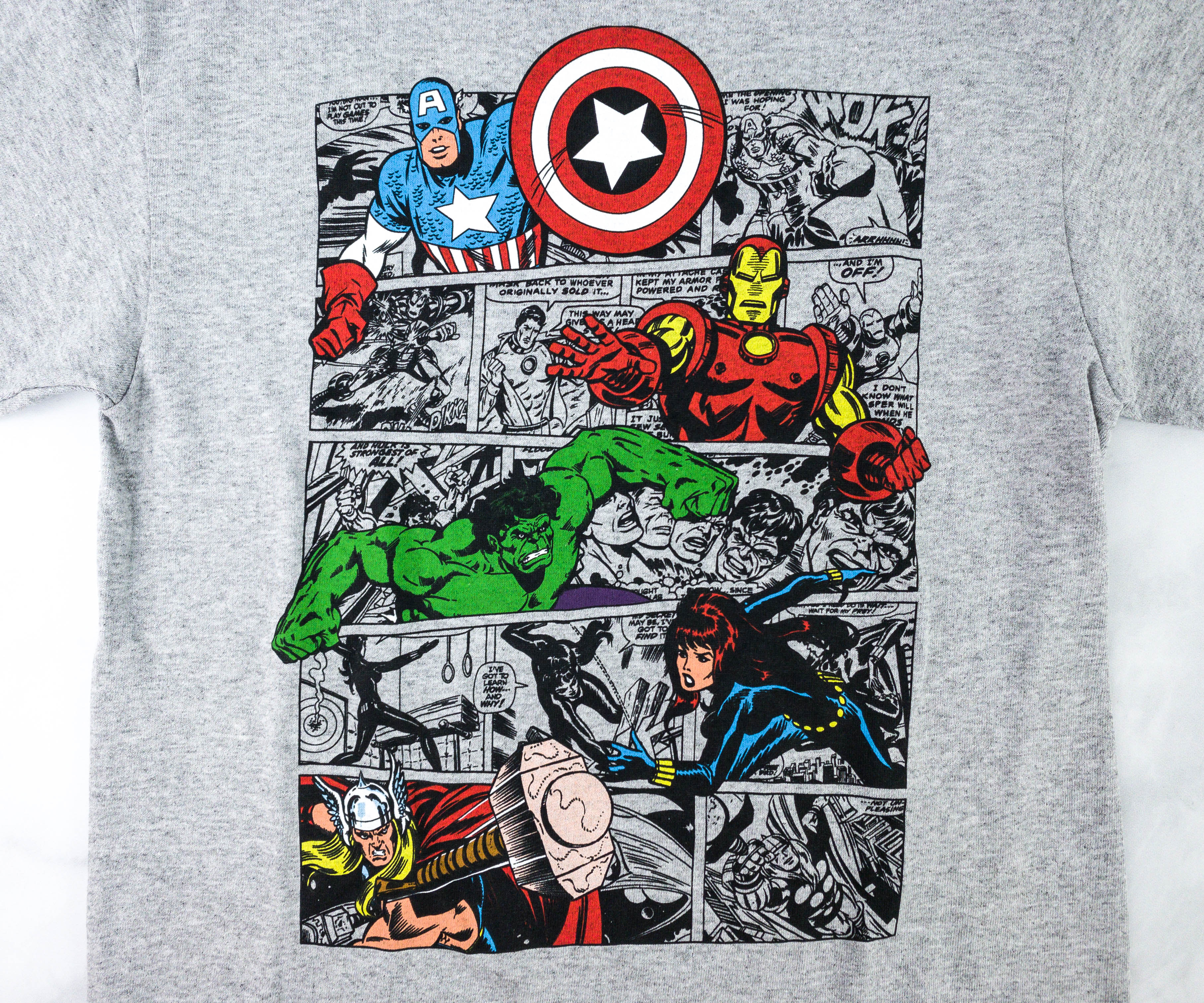 It's a comic type print in the middle that features Captain America, Ironman, Hulk, Black Widow, and Thor!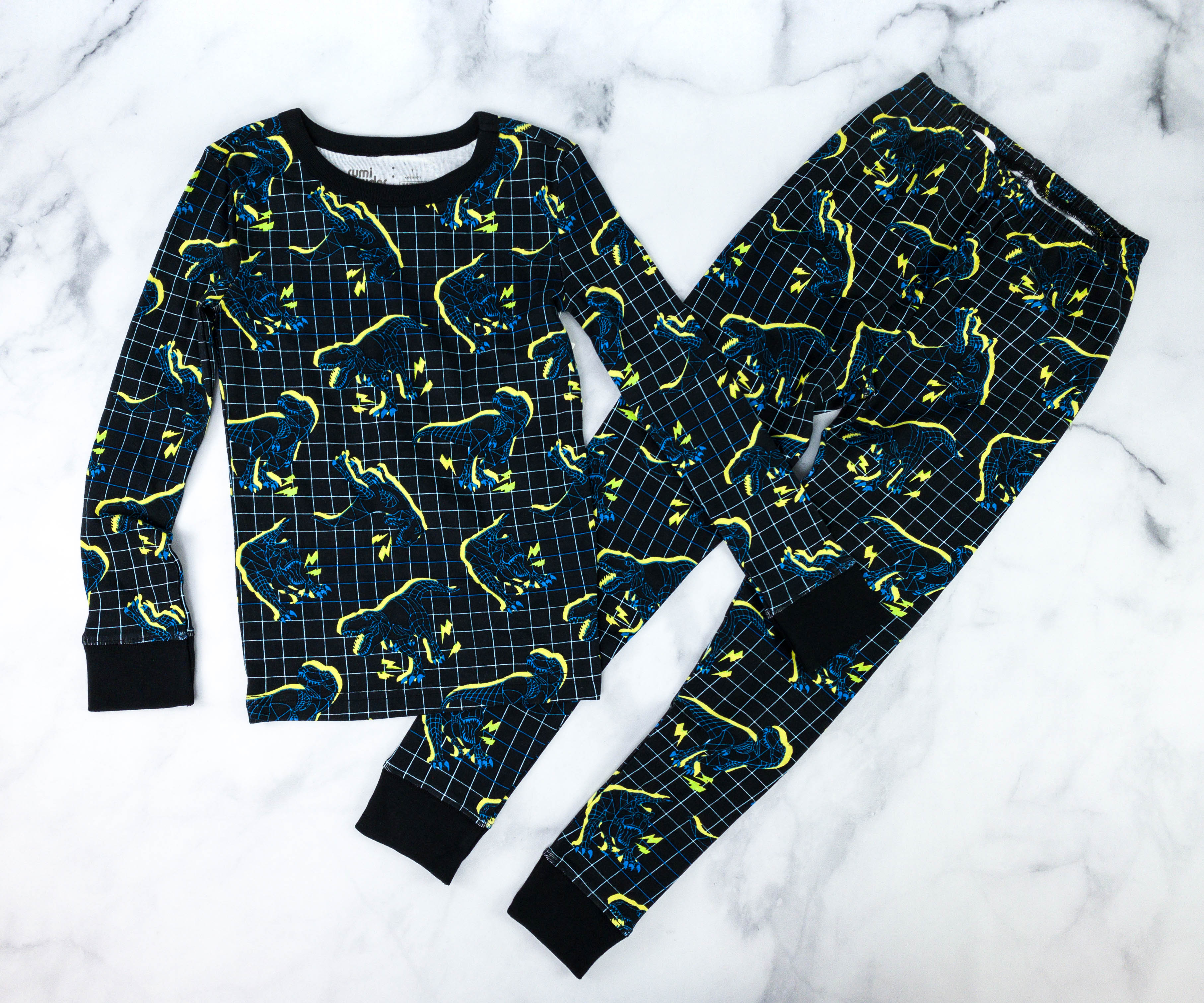 Rumi + Ryder Kid Unisex L/S And Long John With Neck Inset Tight Fitting Sleepwear ($24) It's a cute and comfortable set of sleepwear with a tight fit. The long-sleeved top and the pant have the same dinosaur design.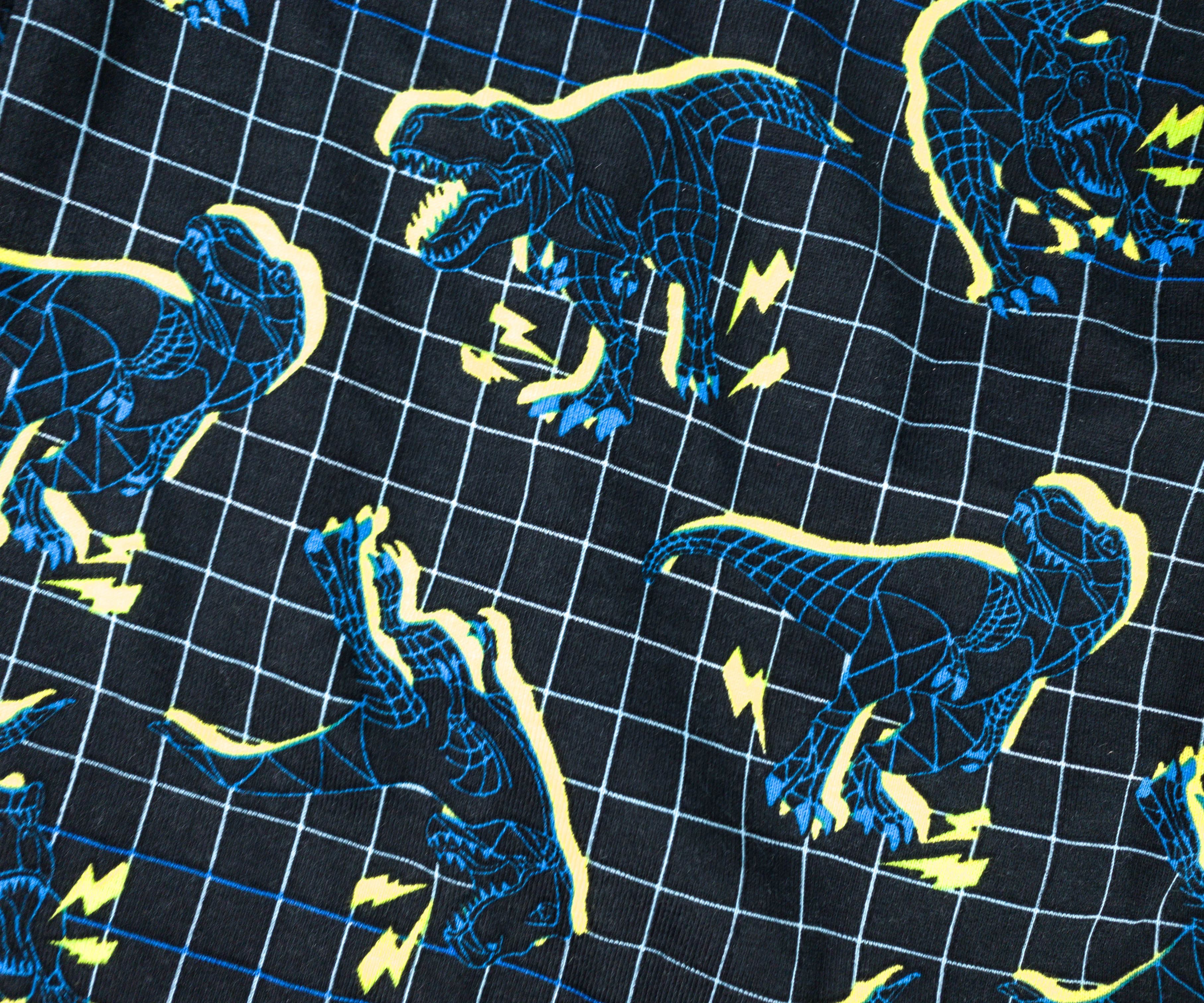 It features a black base color with a grid pattern and dinosaur outlines all over it.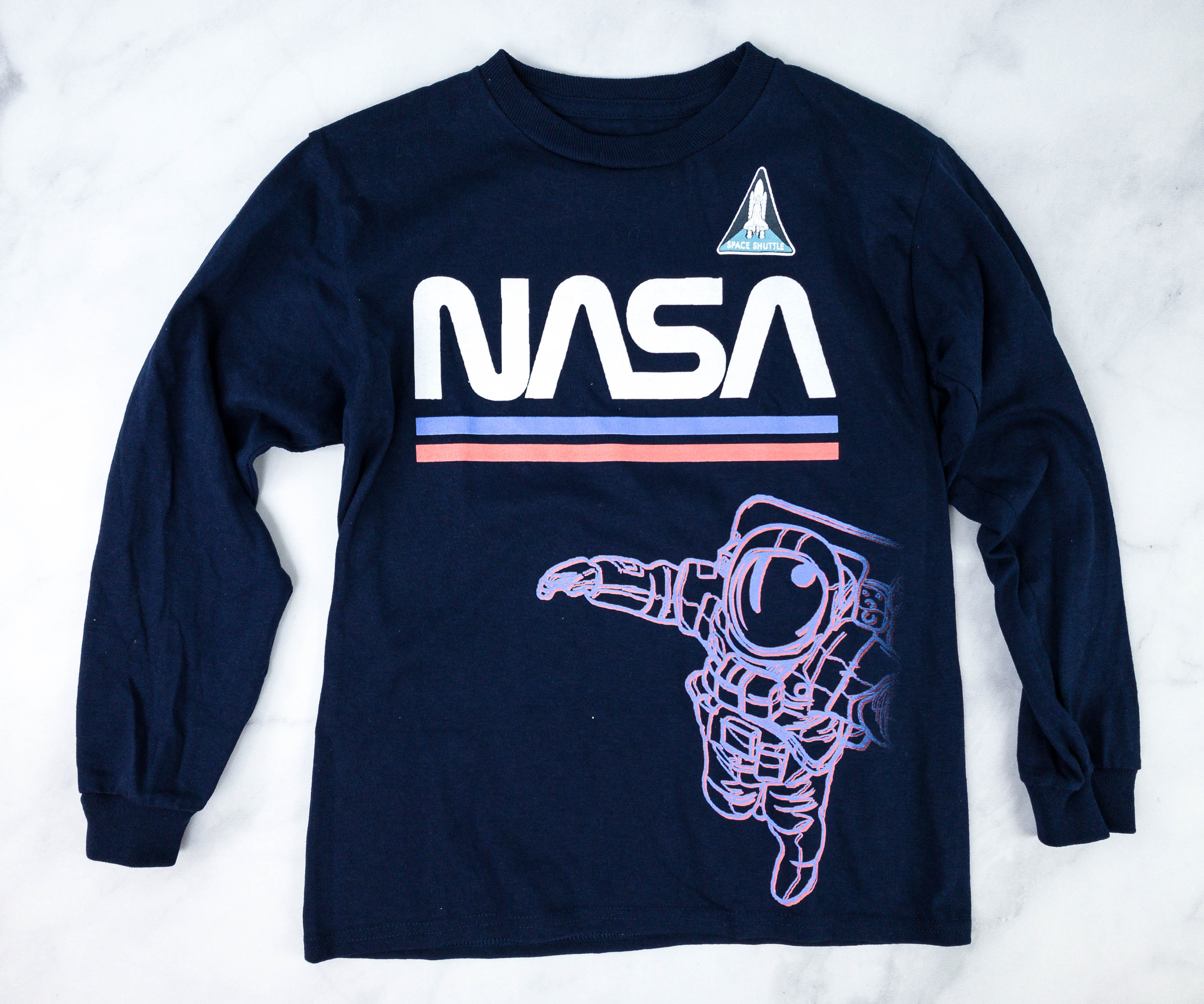 NASA Long Sleeve Graphic Tee ($16) Here's another awesome top my son can wear on a cold day, a long-sleeved graphic tee featuring the NASA logo.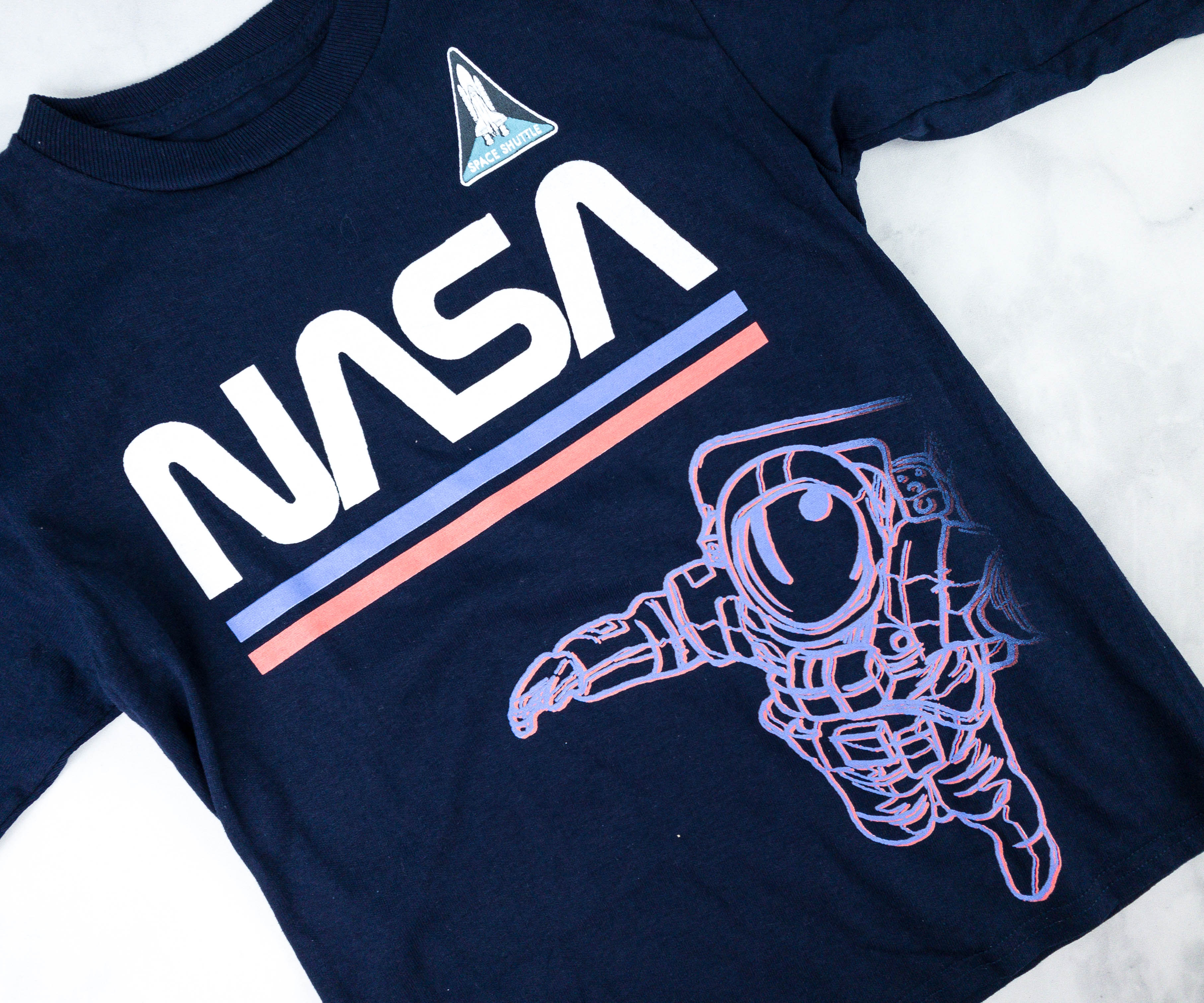 Aside from the NASA logo, the top also features an astronaut figure that looks like its floating from outer space.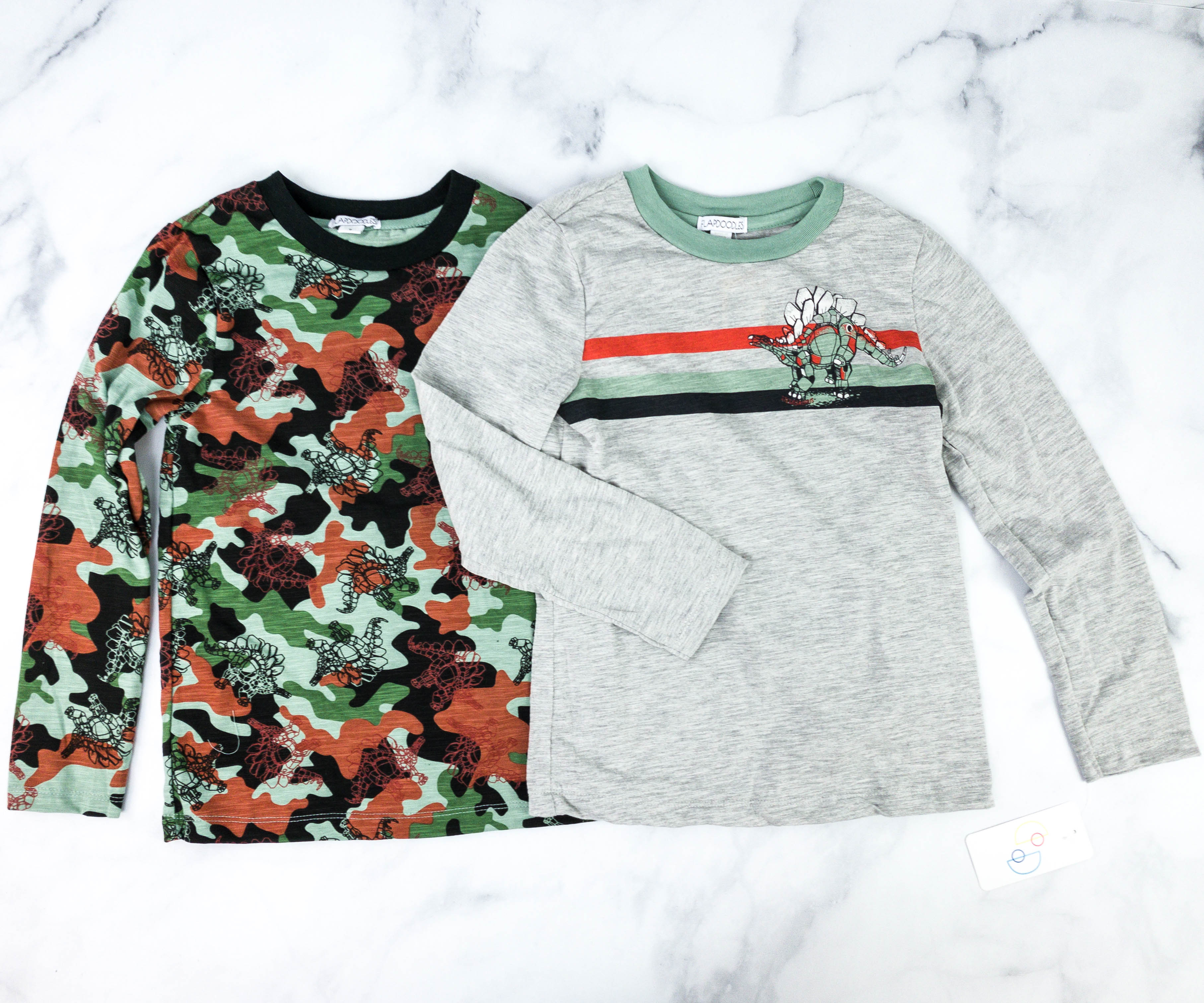 Flapdoodles Barnaby 2 Pack Long Sleeve Graphic Tee ($24) These long sleeve shirts are also a great addition on this month's fix! It's a 2 pack top that really looks good!
The first one had a mix of green, red, black, and gray colors.
It also has stegosaurus prints all over it. My son is delighted by the amount of dinosaurs in this month's fix!
The next long-sleeved top looks simpler with a gray base color.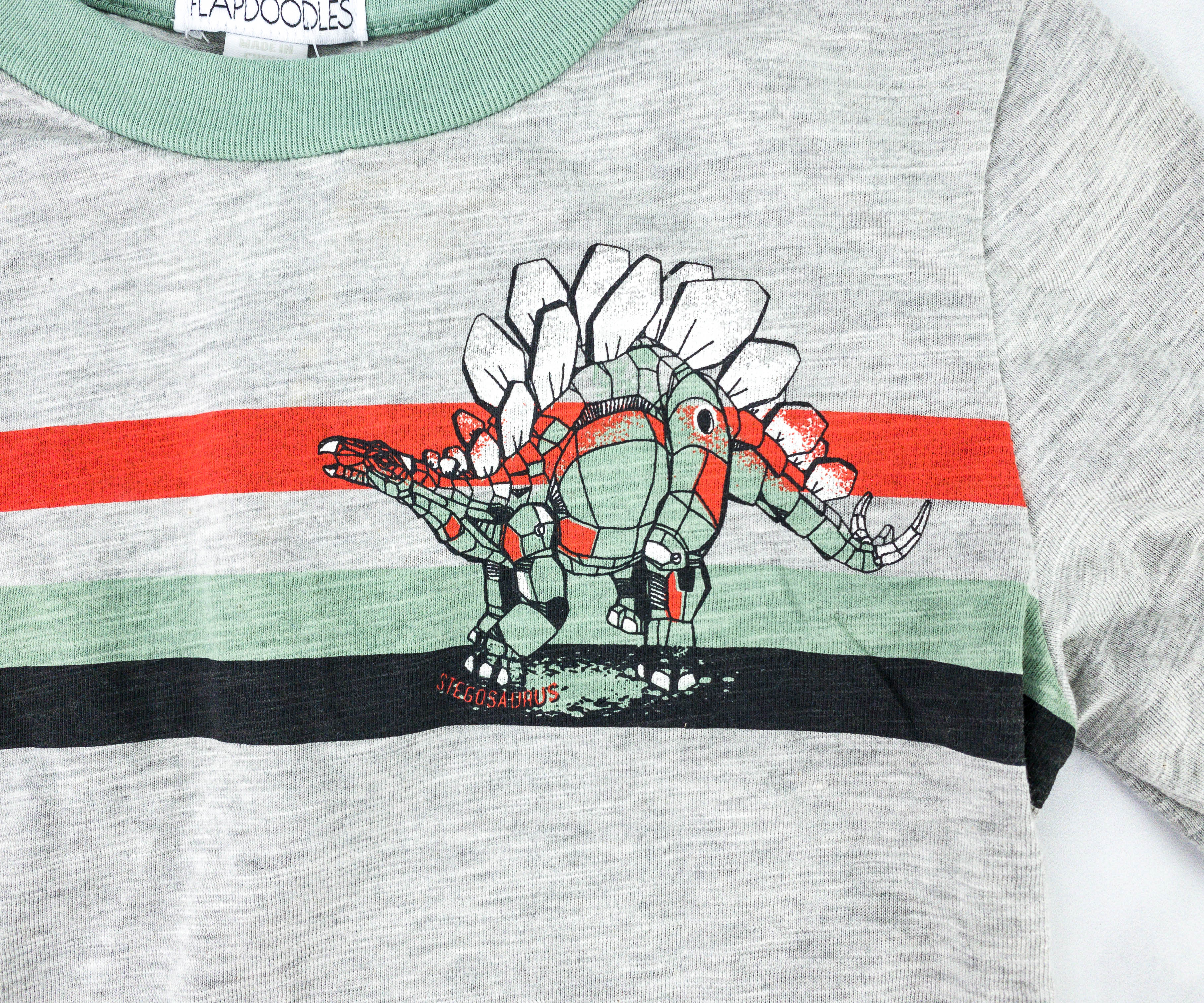 Across the chest, it has colorful stripes plus a stegosaurus is printed on top! This print has the same color scheme as the other top.
My son loved this month's clothing pieces from Stitch Fix Kids! It includes comfortable joggers, plus a puffer jacket and long-sleeved tops featuring dinosaur designs. He is fascinated with dinosaurs so it's not really a surprise seeing him pumped up when he tried them on. The Avengers themed top is also up his alley, while the sneakers fit him perfectly. This styling service is such a convenient way of getting new season-appropriate clothes for my son. He can try everything at home, and we can also easily send back the pieces that don't fit or those which he doesn't like! So far, they've done a great job of picking clothes for my son and I love how easy it is!
Are you getting the Stitch Fix Kids box too?