Simple Loose Leaf is a monthly tea box, which delivers four hand selected, loose-leaf teas each month. Subscriptions are $10 a month and you can choose from 4 different tea types: Black, Green, Herbal, or Sampler. They send both single origin teas and blends and include linen bags for steeping in your very first box. The teas are packed and shipped by employees with developmental disabilities so they can earn a paycheck and learn life skills. Boxes include:
4 new hand-selected premium loose leaf teas
14 grams (0.5oz) of each loose leaf tea
4 reusable linen tea filters Made in the USA in first box
Information on each of the teas with tasting notes
DEAL: Get $3 off on your first tea order! Use coupon code 3B1TEA. OR Get $5 off on your first box! Use coupon code 05BOX001.
This is a review of the Black Tea Box!
Black Tea Box

Each month receive 4 new black loose leaf teas or 3 black teas and something that black tea drinkers will love
The Black Tea Box is a great fit for the tea drinker that wants to experience the darker flavor profiles that black teas have to offer
Explore teas from China, India, Sri Lanka, and more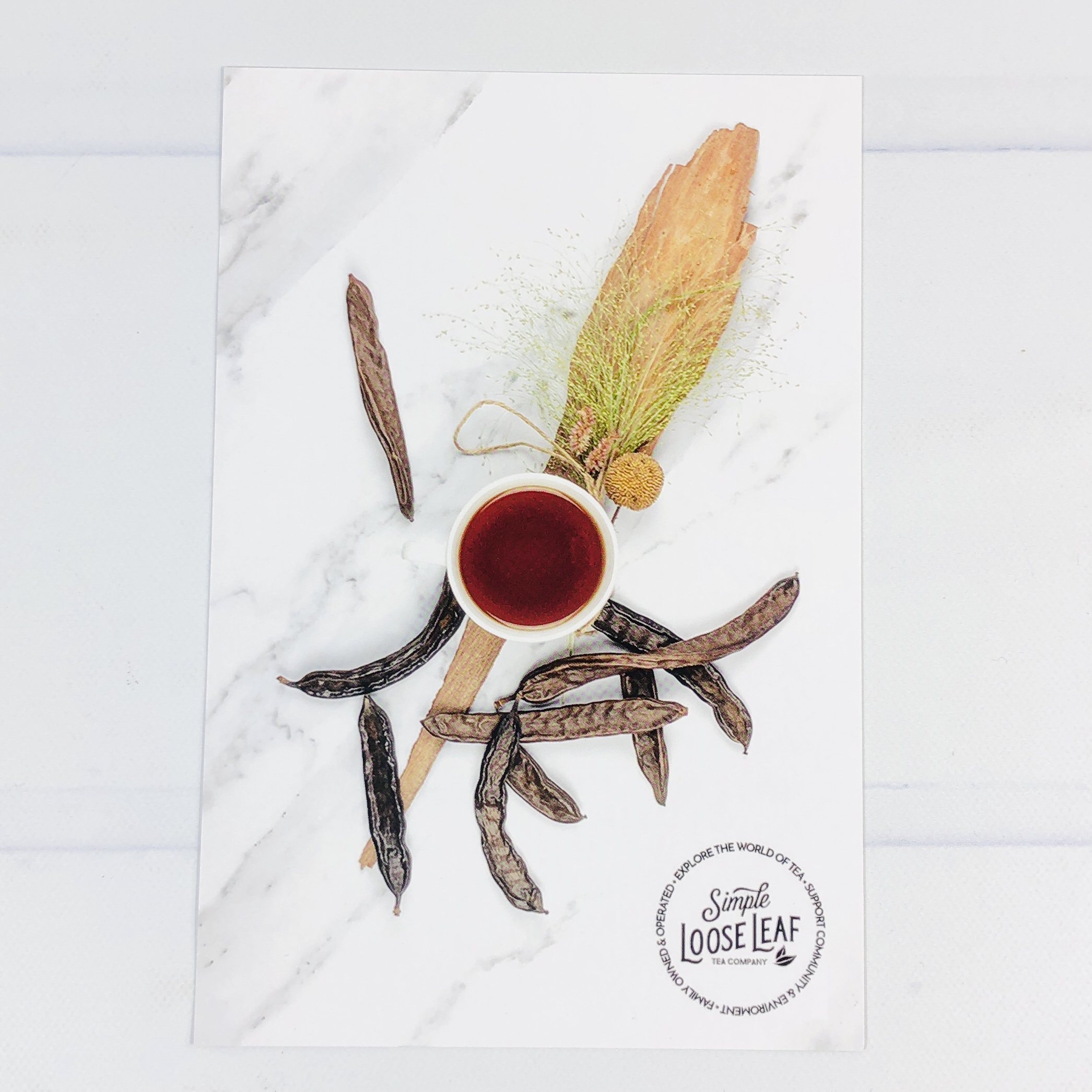 I received a card this month!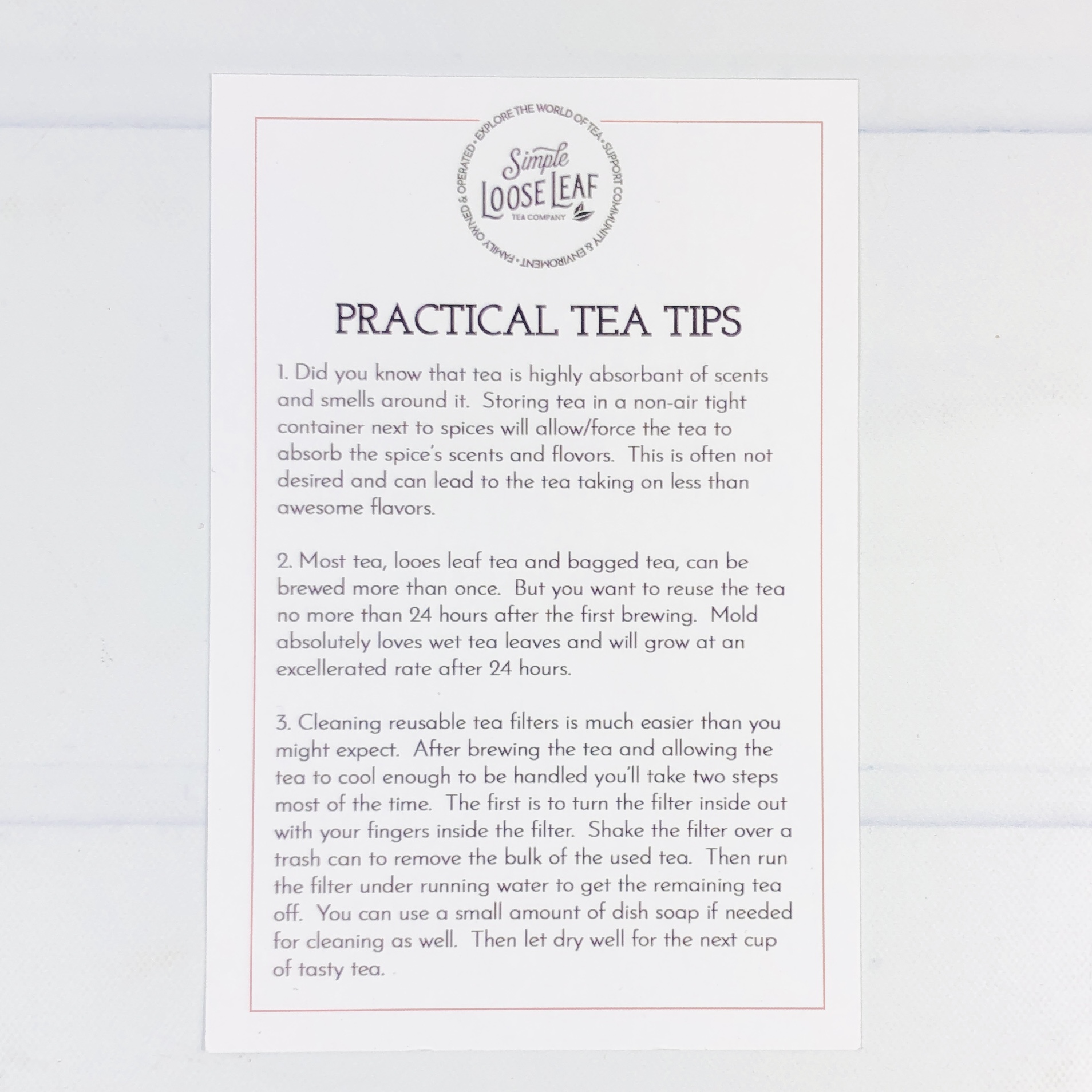 The back of the card had some tea hints, like don't store your tea in the spice cabinet unless you like cumin-flavored tea.
The side of the box had some helpful tips for steeping times and water temps. For instance, green and white tea should never be steeped with boiling water or for longer than 3 minutes (they will turn bitter).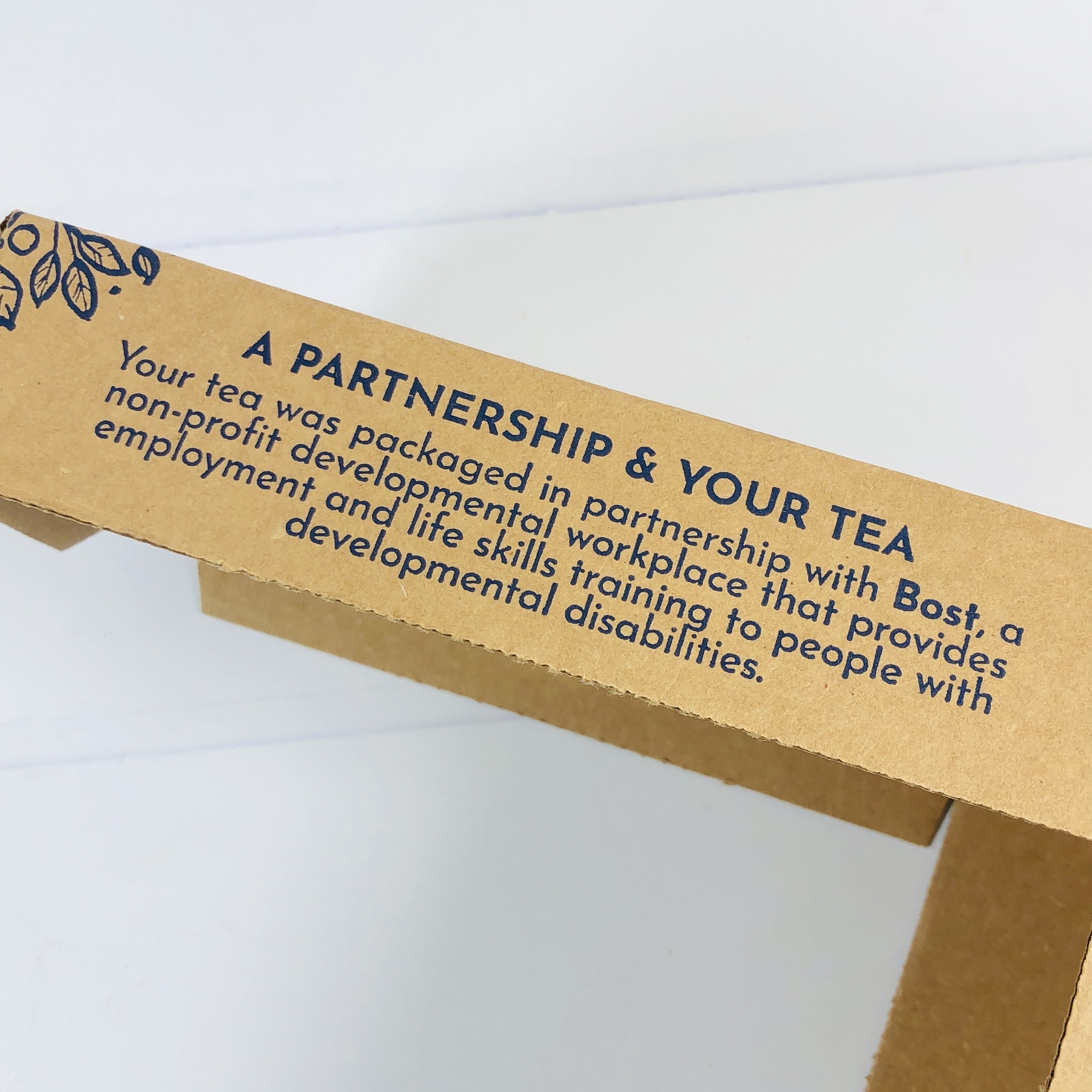 A reminder that employees are getting life skills through working is on the other side of the box.
Everything in my box!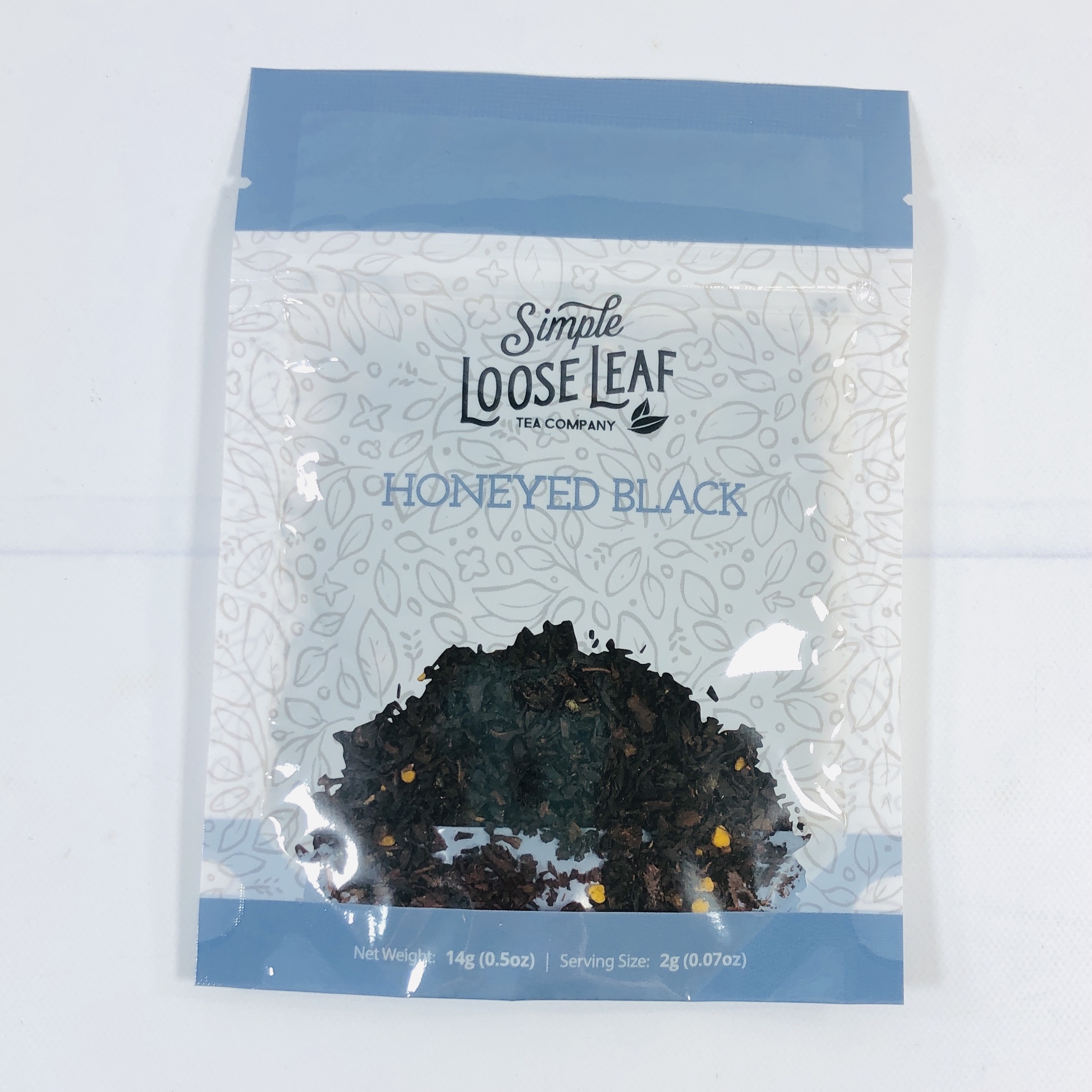 Simple Loose Leaf Tea Company Honeyed Black Tea Hmm, I've heard of putting honey in tea but I don't think I've ever tried one that already has it added!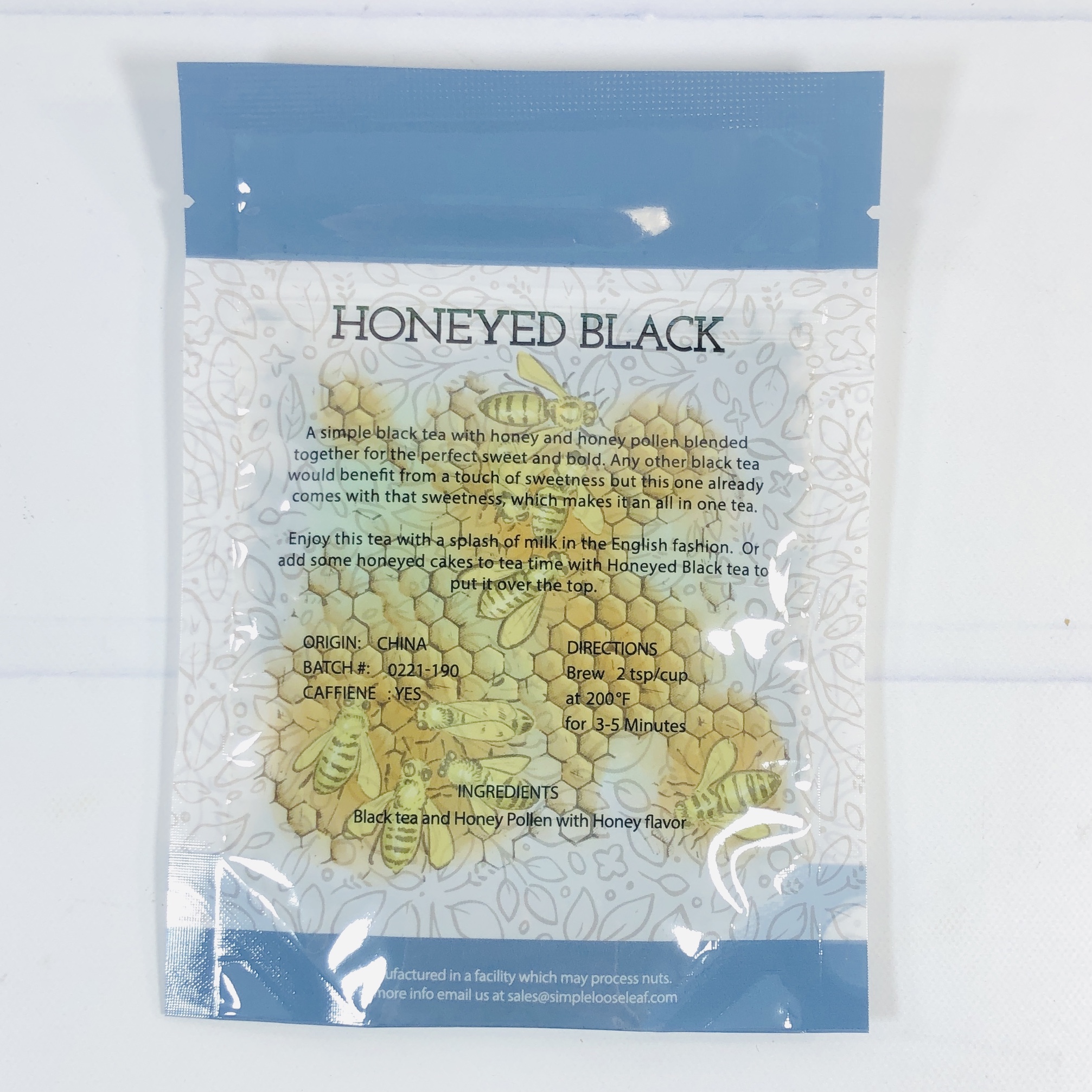 Black tea, bee pollen, and honey flavor are the ingredients.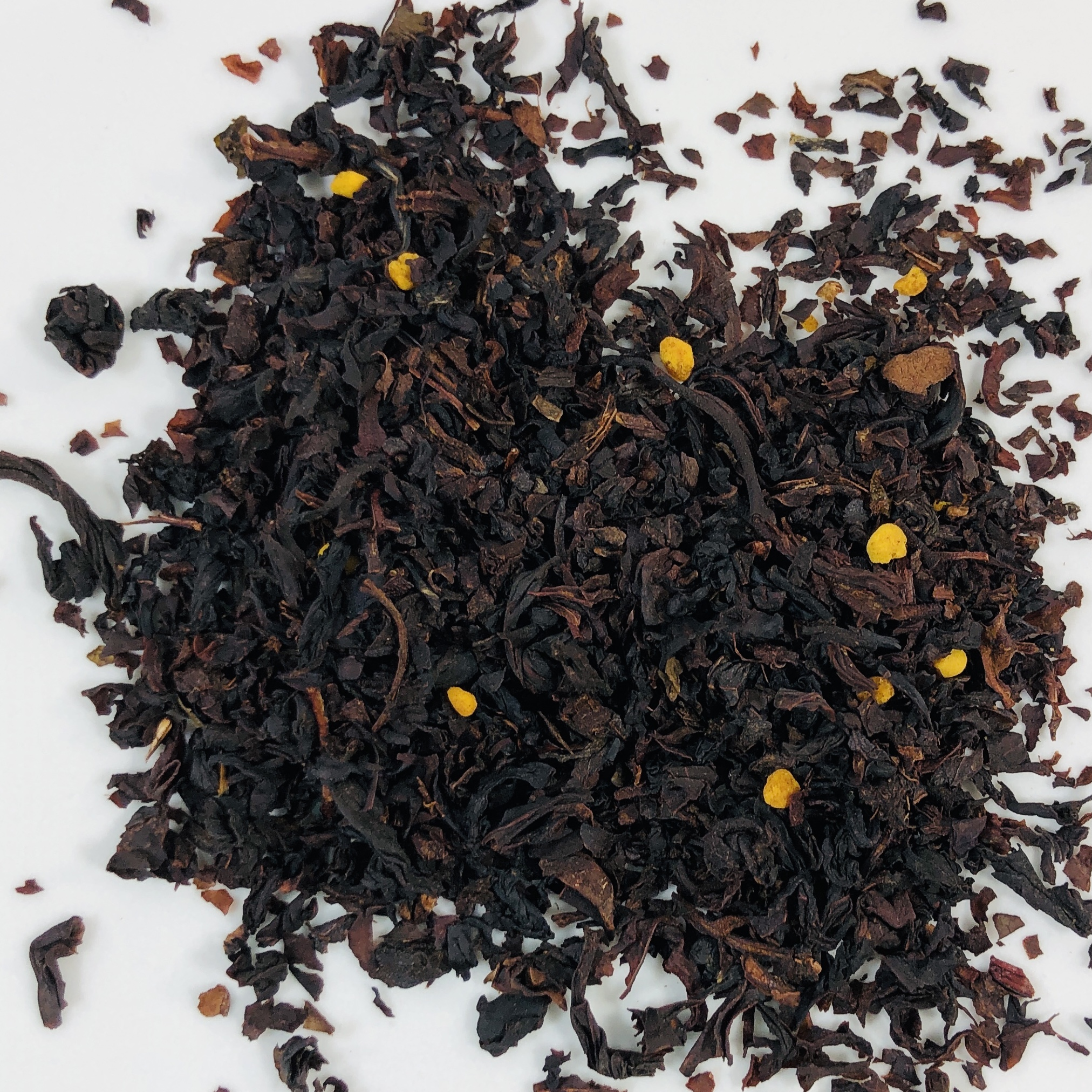 I ended up adding sugar, I didn't think it was all that sweet but I did think it had a unique floral note. I can't say that it tasted like honey though.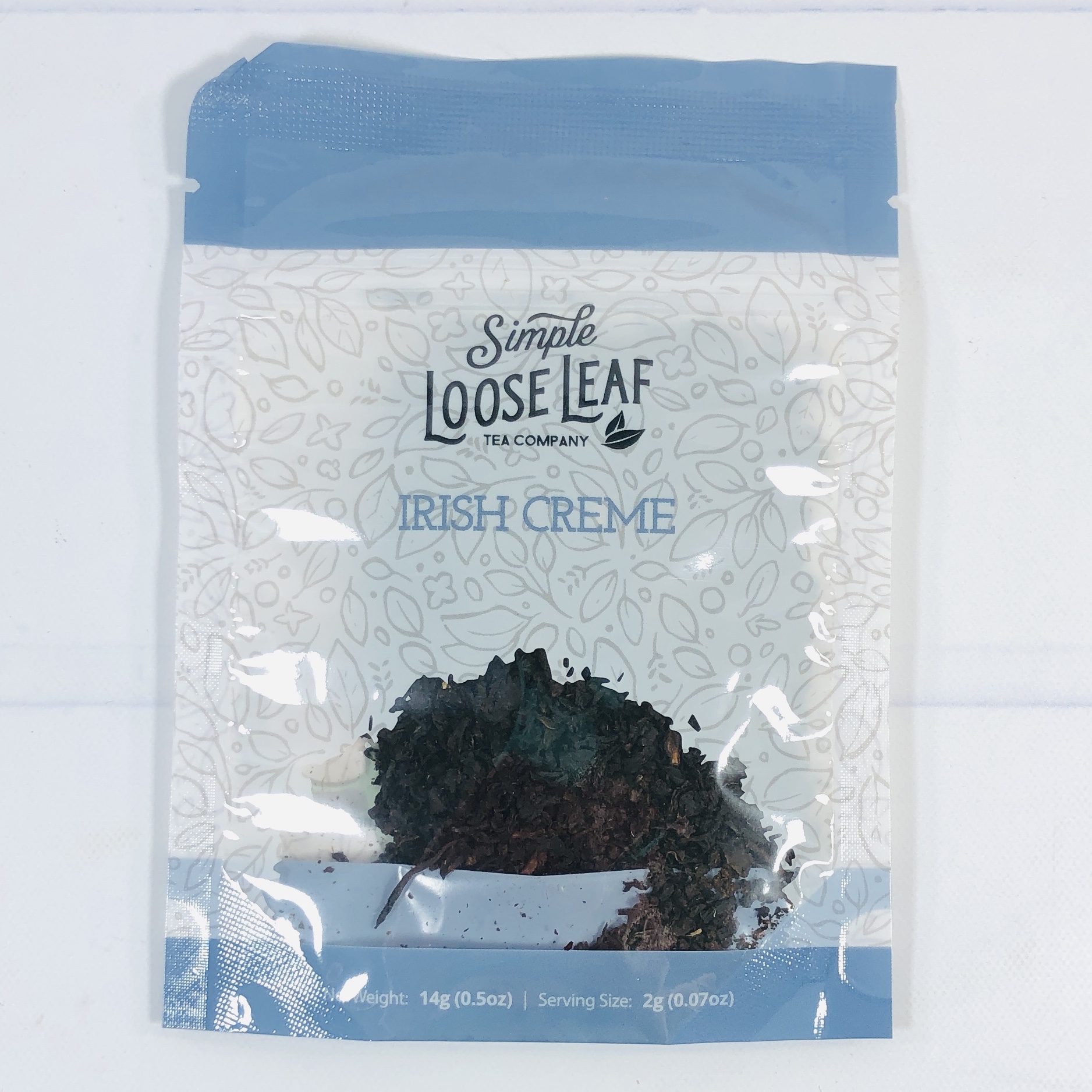 Simple Loose Leaf Tea Company Irish Creme Tea To be honest I can't say exactly what Irish Creme is supposed to taste like!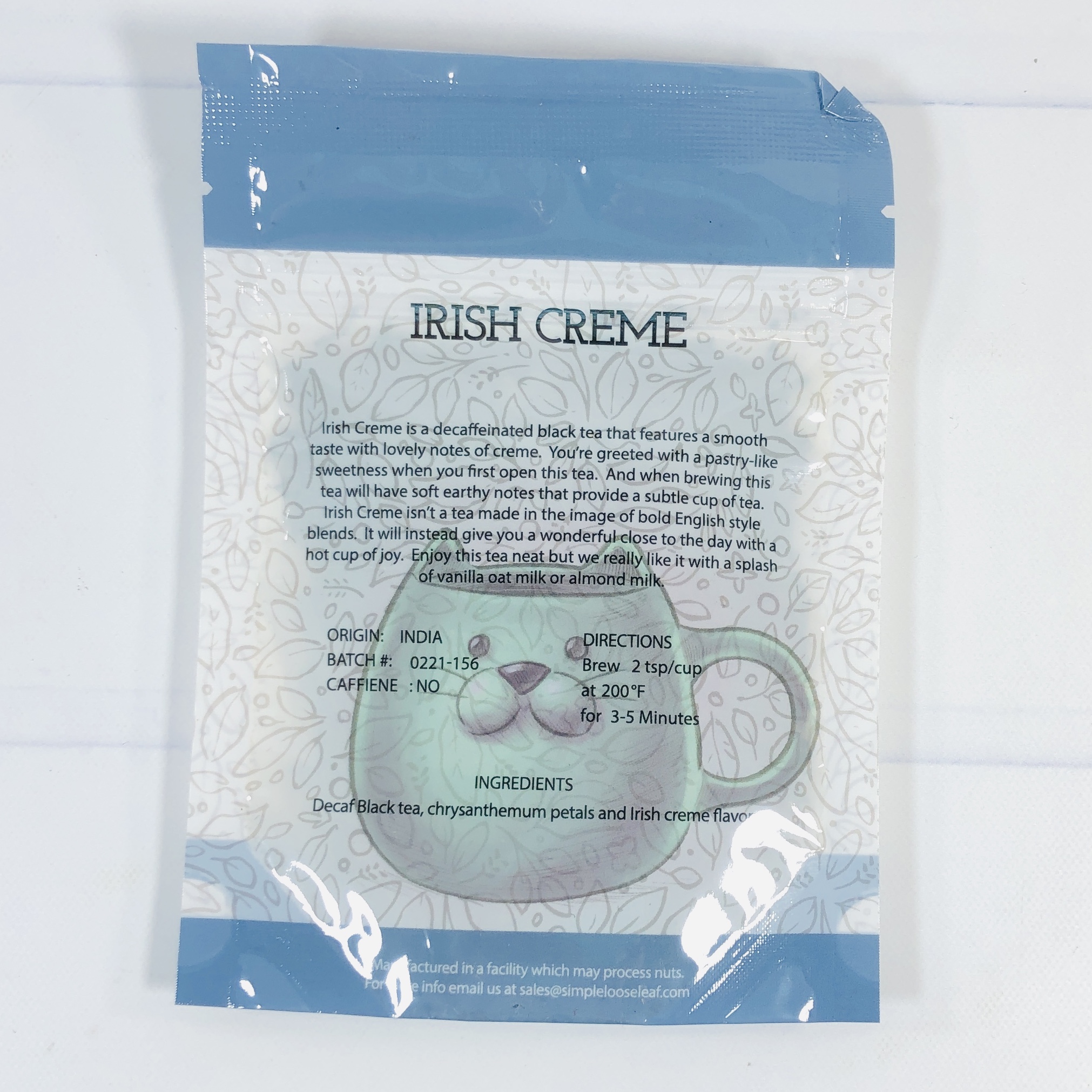 I was surprised to see that this was a decaffeinated tea, I think that is a first for me not only in this subscription, but in any tea subscription I've tried. The other ingredients are chrysanthemum petals and that Irish Creme flavor.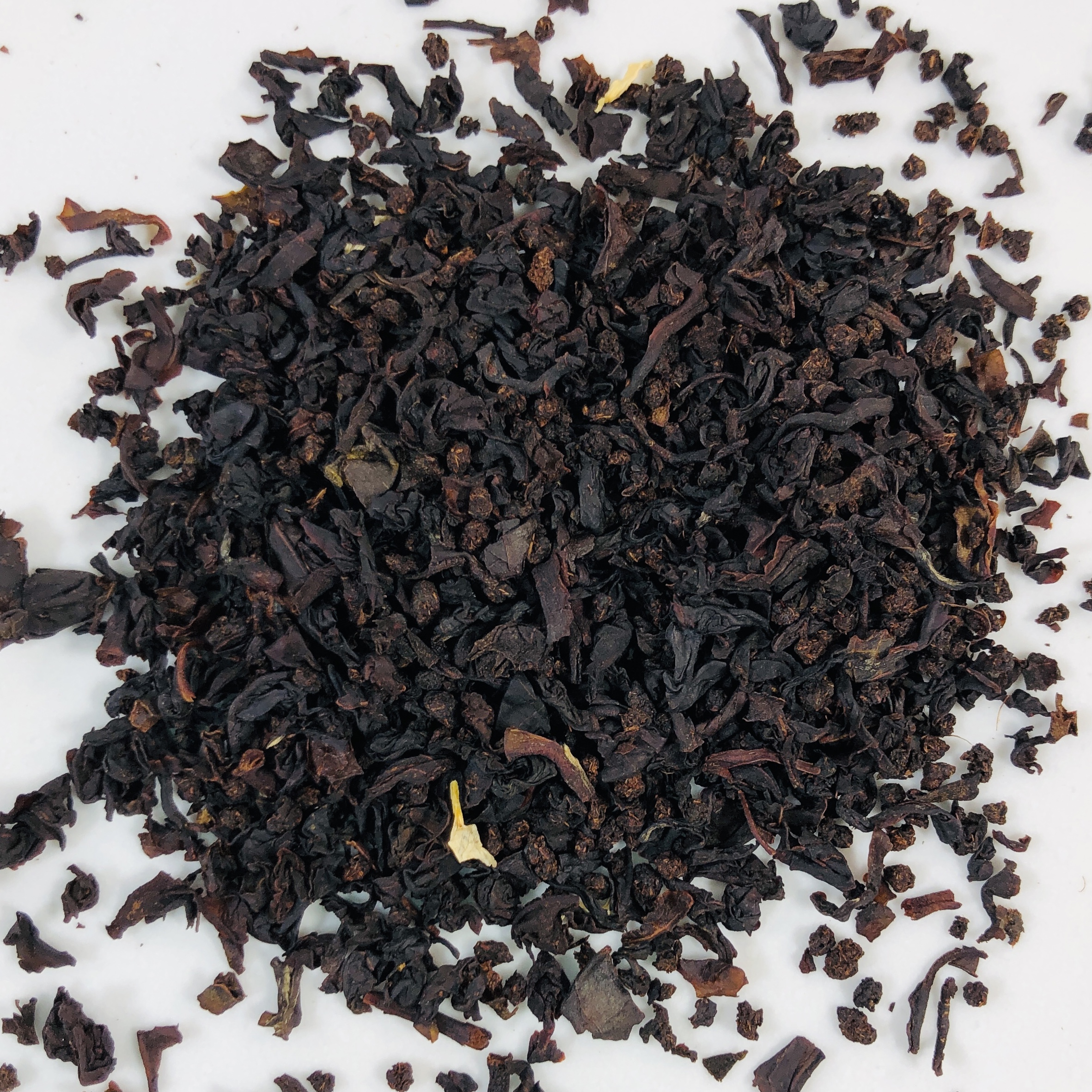 I was told that this wouldn't be a bold English-style tea but it actually seemed exactly like that, much to my delight The resulting tea had that classic bitterness from the tannins and unlike my past experiences with decaf tea (when I was pregnant, and decided I could do without tea for 9 months because I disliked the flatness) this was one tasty tea. It had a mild additional "creme" flavor but I added sugar and milk and the tea disappeared quickly because it was so good.
Simple Loose Leaf Tea Company Royal Golden Yunnan This is my very favorite type of tea: black tea, no extra flavors. Just tea.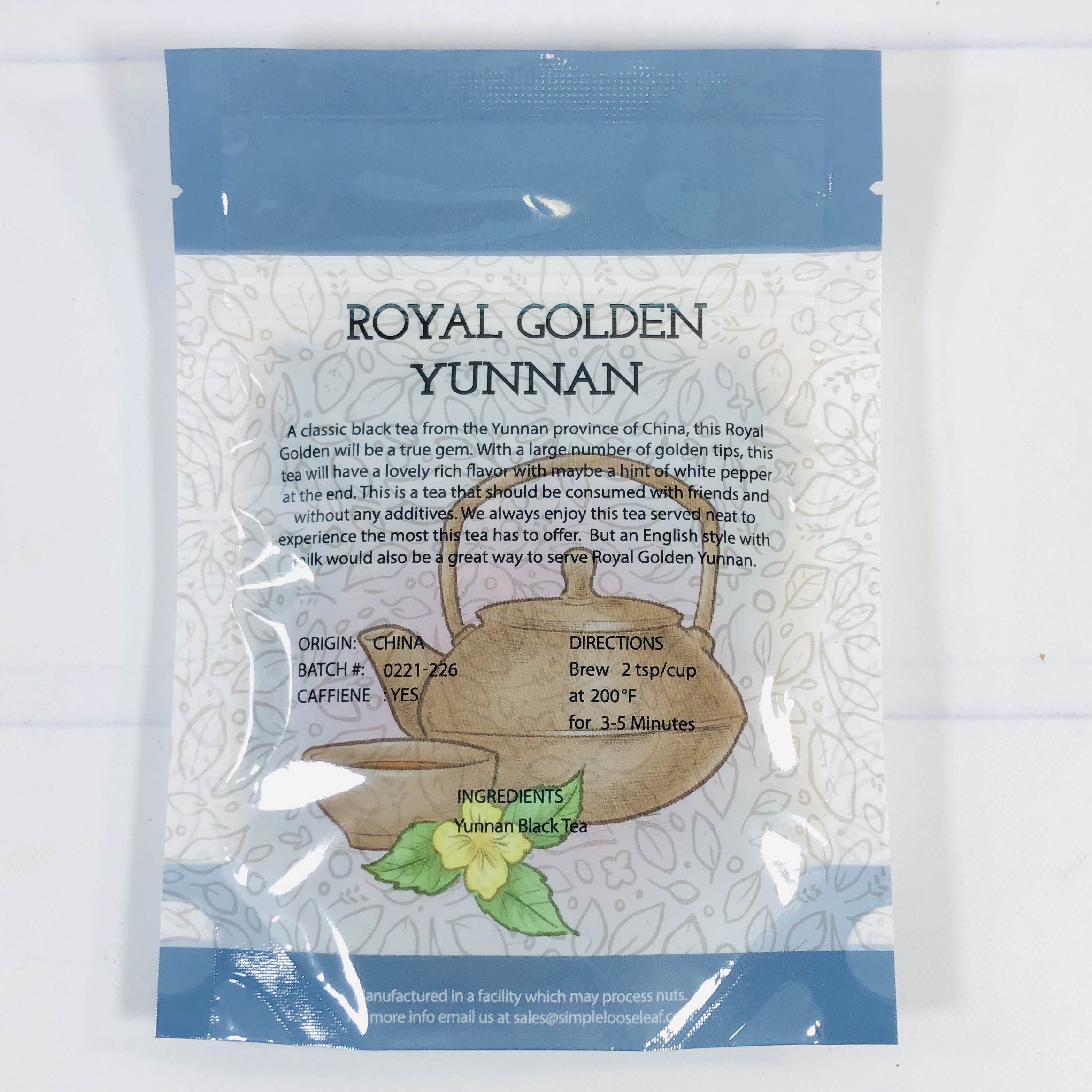 Yunnan tea from China is the only ingredient, and isn't it amazing what a little hot water can do to dried leaves?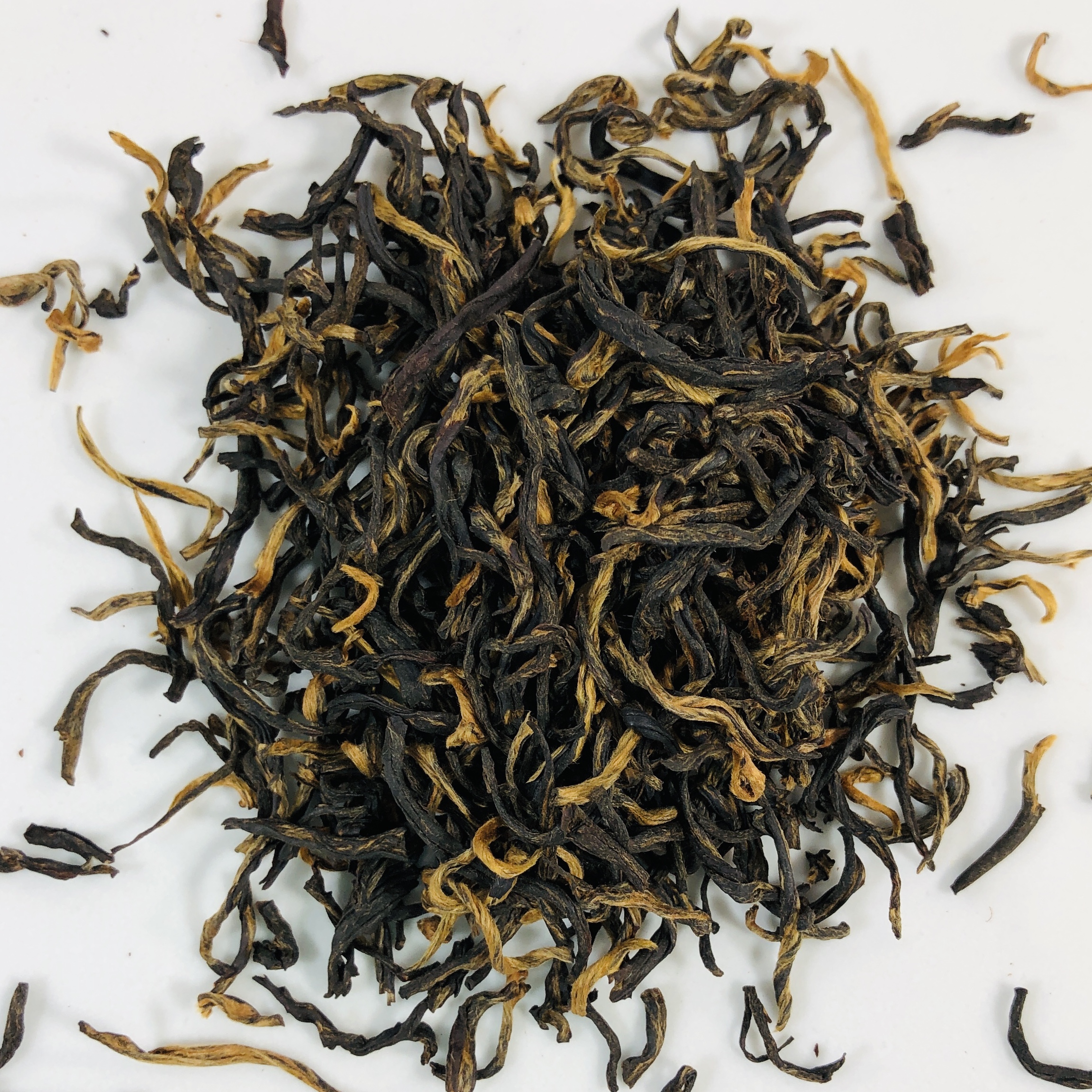 Look at those golden tips! This tea steeped into a stage below what some might call classic black tea, there weren't a whole lot of bitter tannins. It had a fruity floral flavor, like peach blossoms maybe, and I added a bit of sugar. So tasty!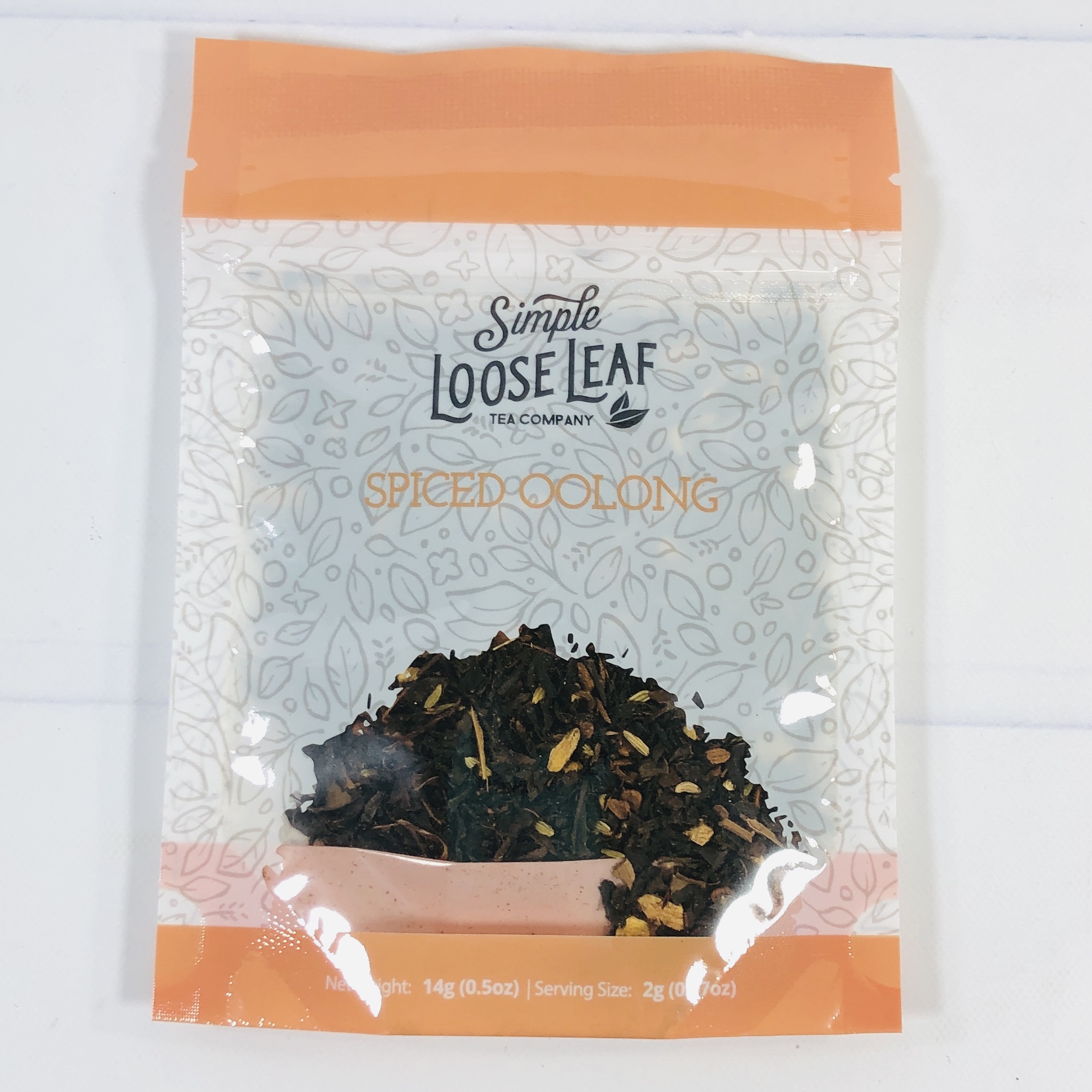 Simple Loose Leaf Tea Company Spiced Oolong Oolong isn't as dark as classic black tea, but is deeper in flavor than green tea. It is also lower in caffeine than black tea.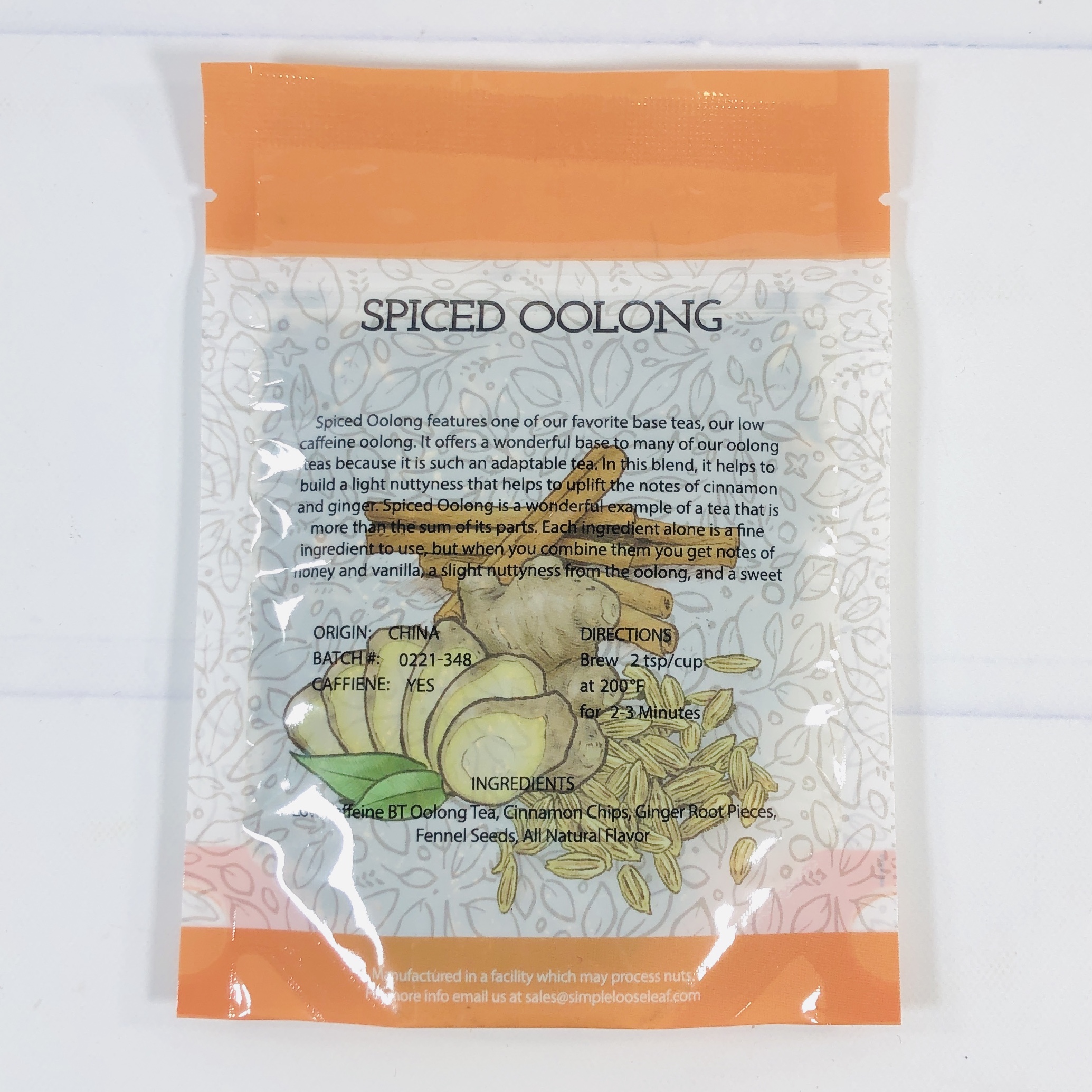 Here the oolong is combined with spices like cinnamon and ginger, so it has a slightly spicy flavor, but not full chai territory.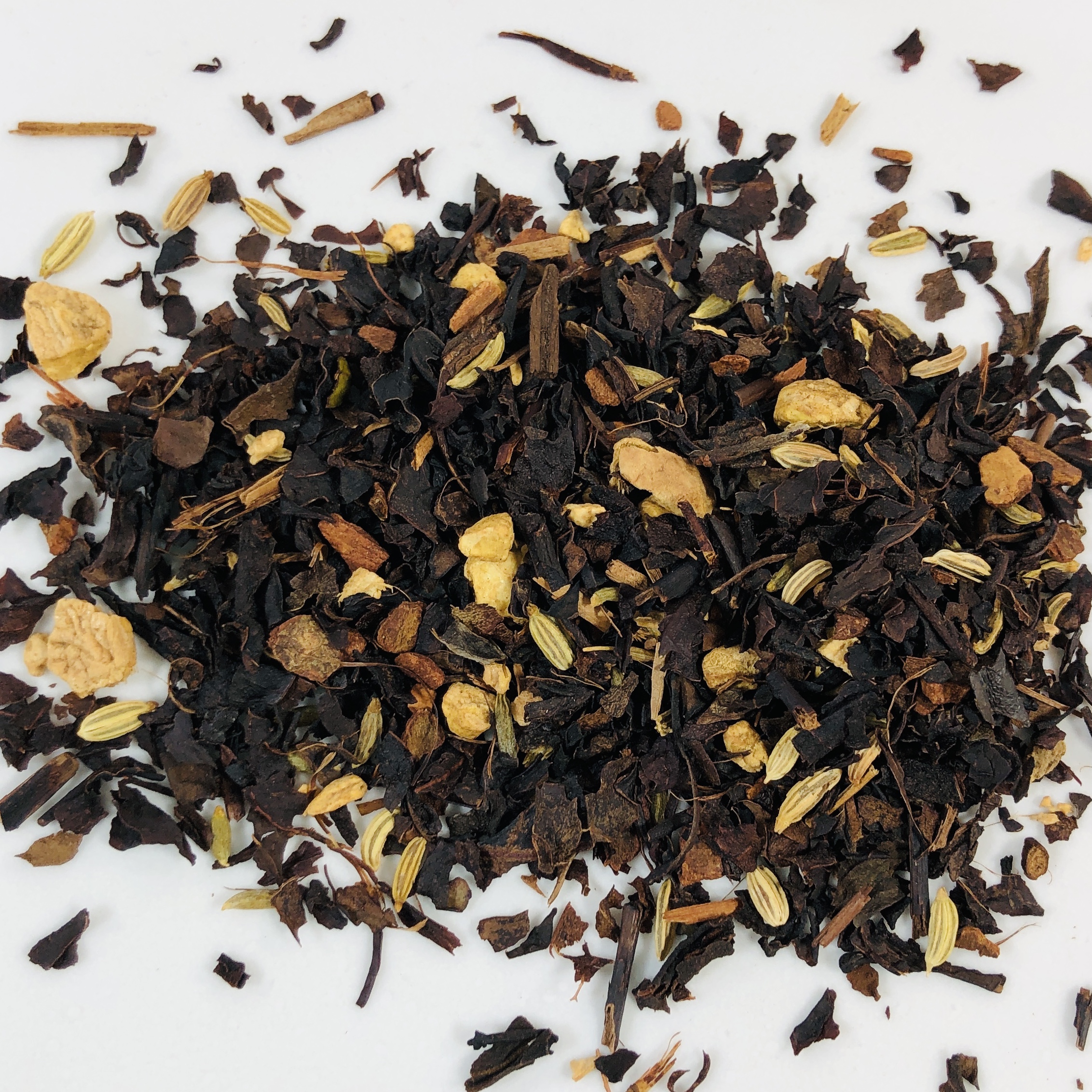 I added a bit of sugar but milk wasn't required, the tannins aren't very strong. The flavor had notes of caramel as well as the spices.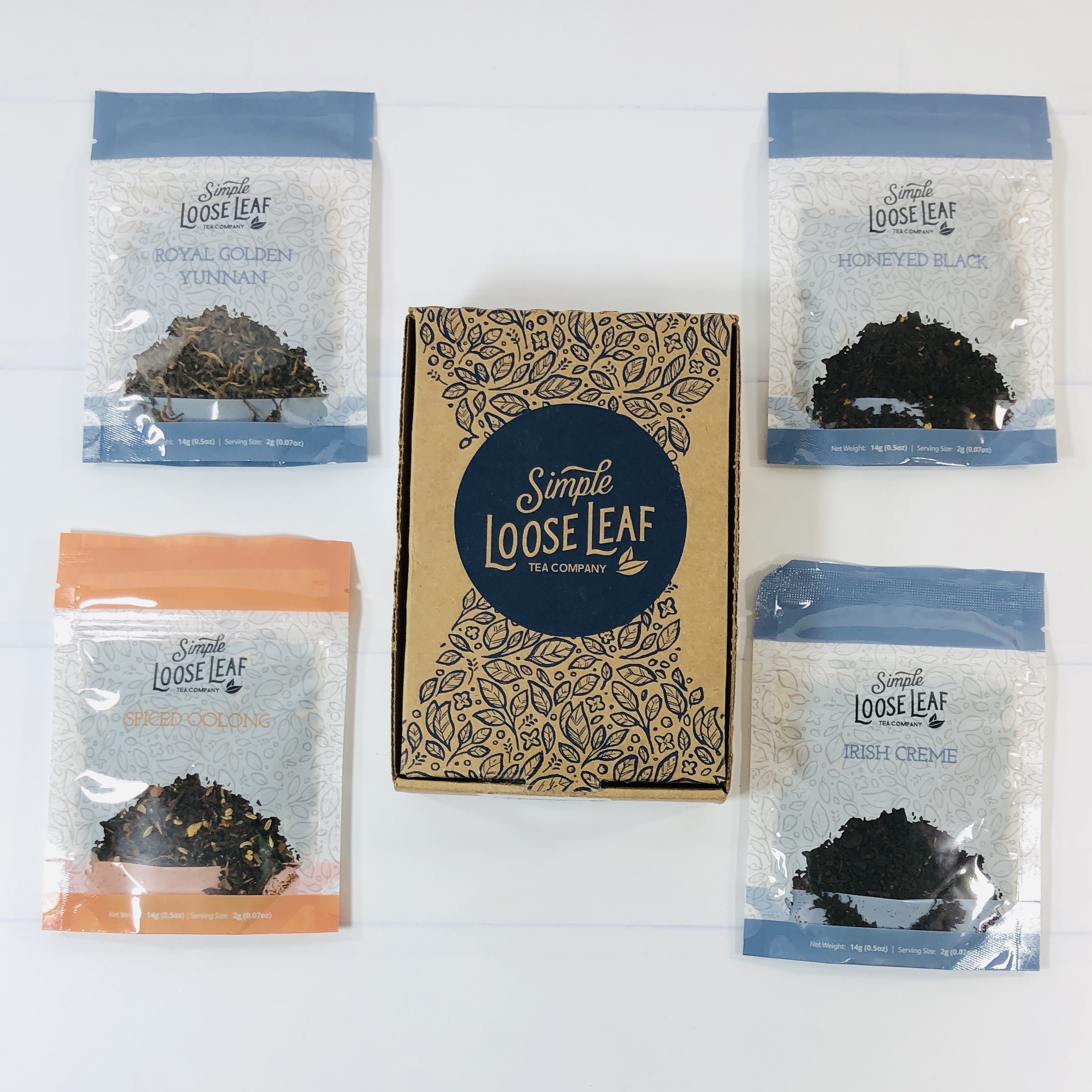 Simple Loose Leaf is a a great way to add some excitement to black tea! They always send tasty flavored teas and I always get excited when there is a (anything but) plain black tea in the box. The flavors helped warm up cold February days and I can't believe how good the decaf tea was, maybe I will try a few other decafs to see if they have somehow changed since the last time I tried them a decade or two ago.
What do you think of this month's box?