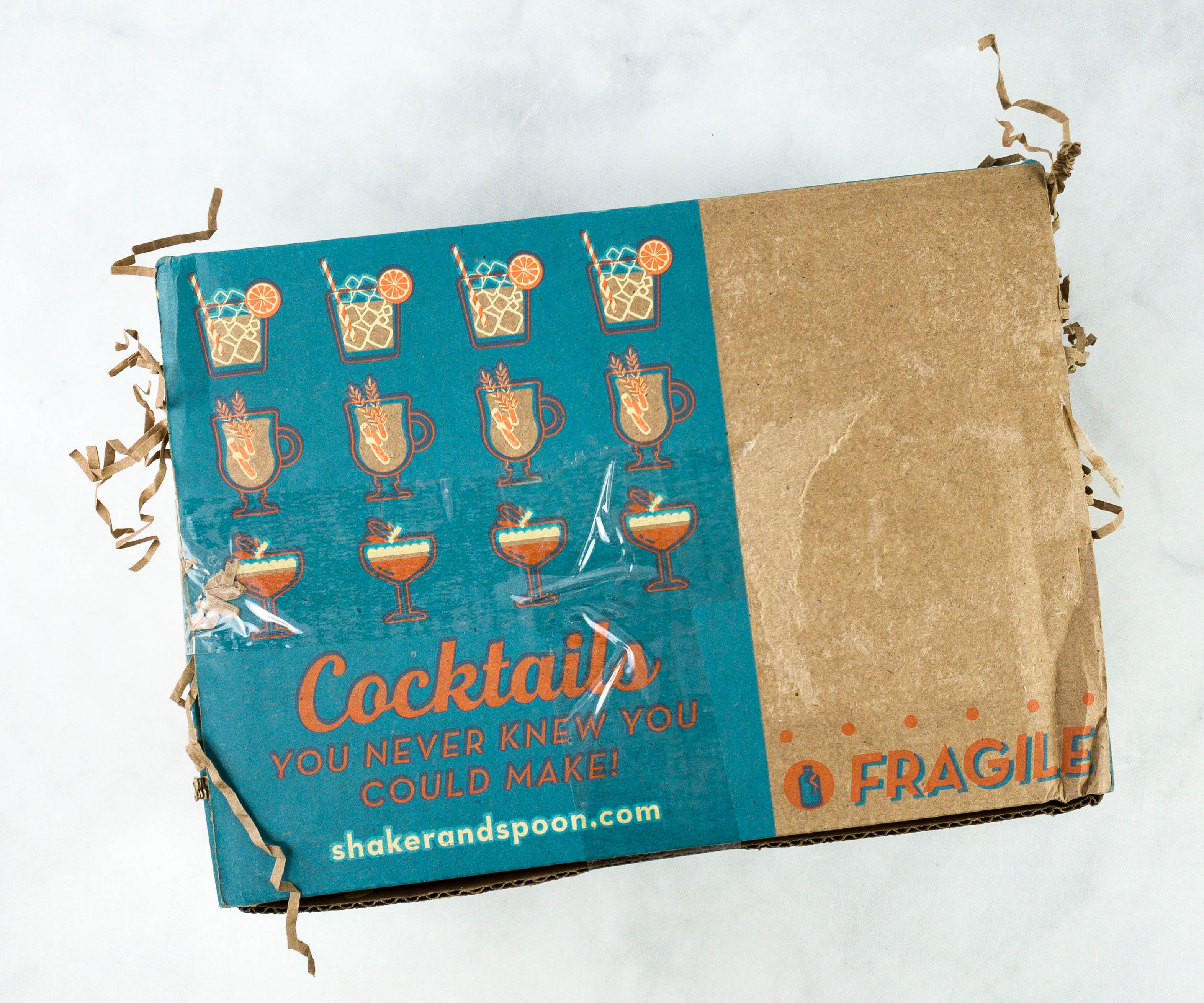 Shaker & Spoon Cocktail Club is a monthly cocktail subscription. For $50 a month, they will send you a themed box with 3 cocktail recipes created by expert bartenders, plus all the ingredients you need to make 12 drinks (4 from each recipe) except liquor. Items may include syrups, bitters, mixers, garnishes, and more. Getting a longer plan is a good idea if you want to save. You can get the box for $45 on 3-month plan, $42 on a 6-month plan, and $40 on a 12-month plan.
DEAL: Save 15% off 1 & 3 month subscriptions! Use coupon code HELLO15. Cannot be combined with any other deal, only for first-time subscribers.
The box features Shaker & Spoon branding printed in front.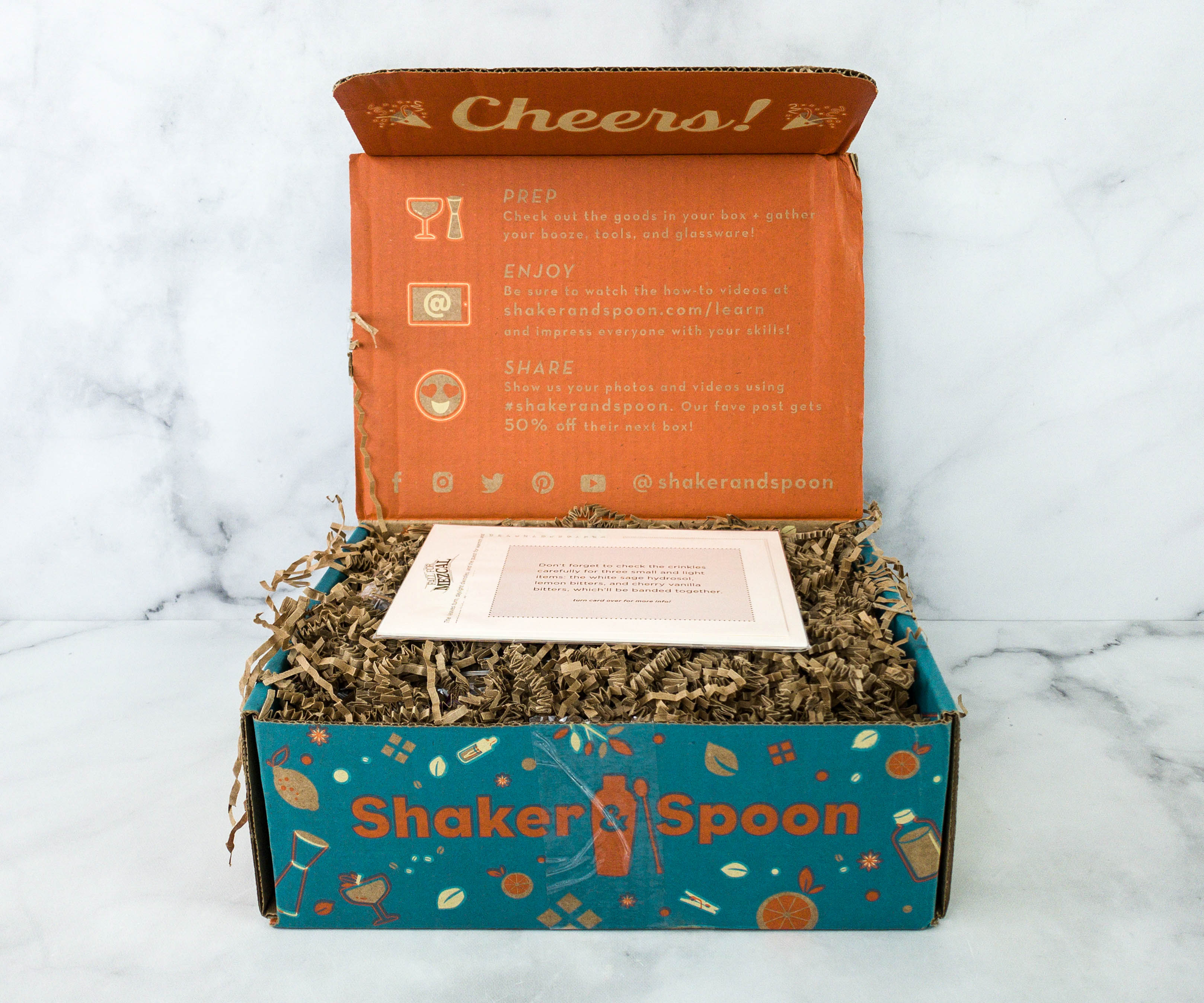 All the items were fully covered with brown squiggles and topped with the information cards.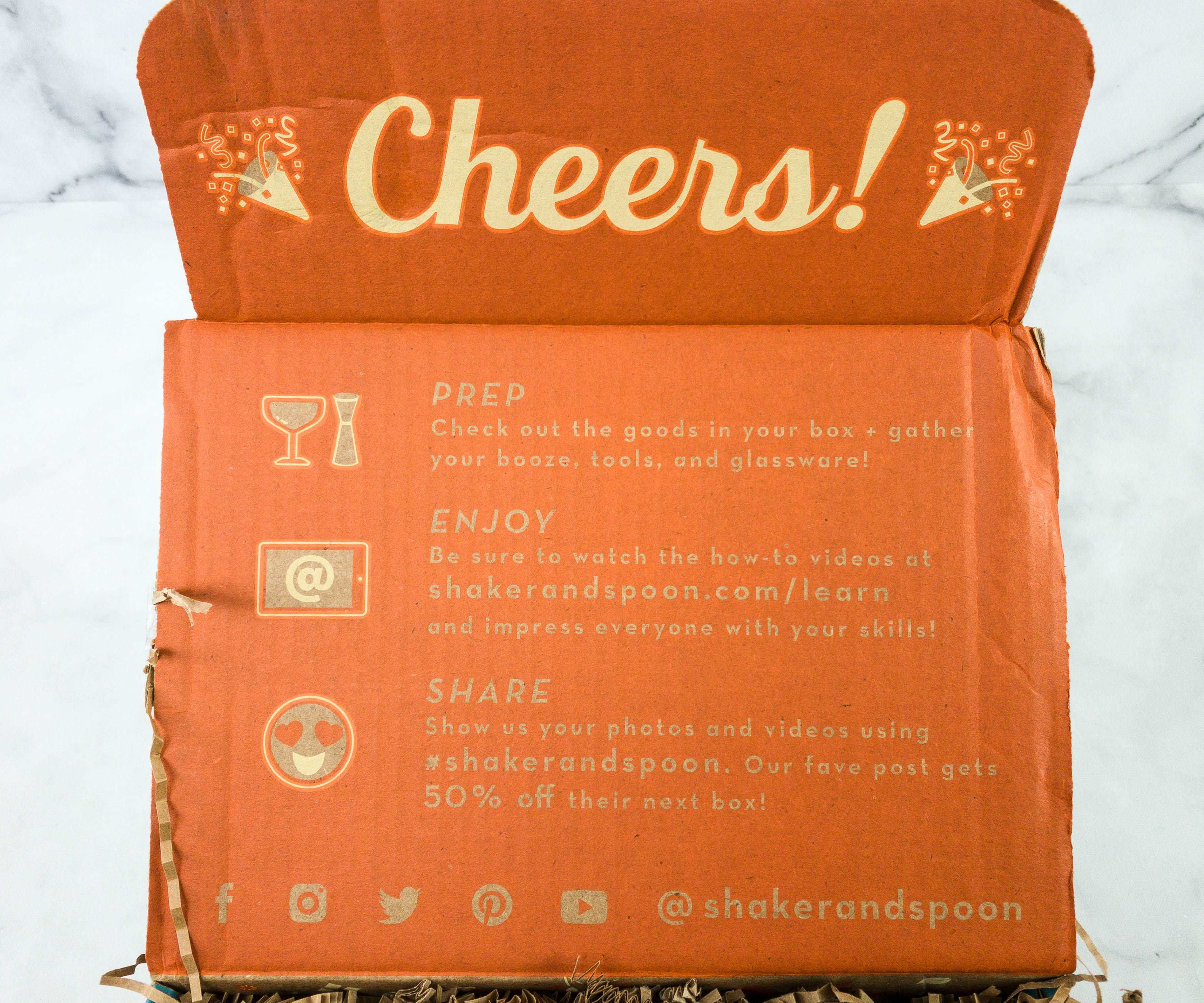 Printed at the back of the box's flap are some things you can do to fully utilize the box.
Some items were also packed in plastic.
This card reminds us to check the small and light items in the box, which includes the white sage hydrosol, lemon bitters, and cherry vanilla bitters that were banded together.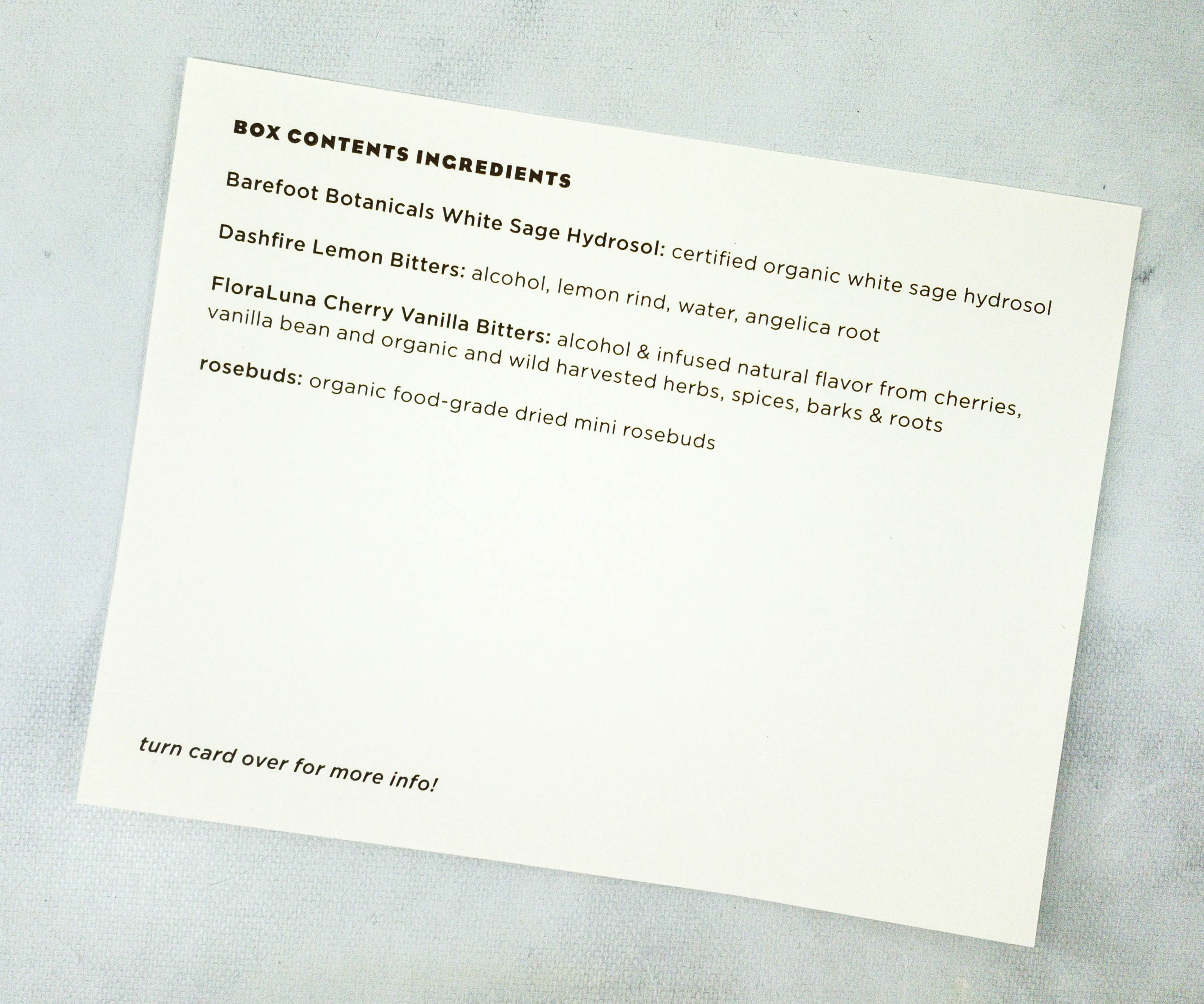 The back of the card features the ingredients used for this month's box contents.
Here's another card and it contains a full list of the box contents and some information on the history and characteristics of the featured liquor, as well as the recipes.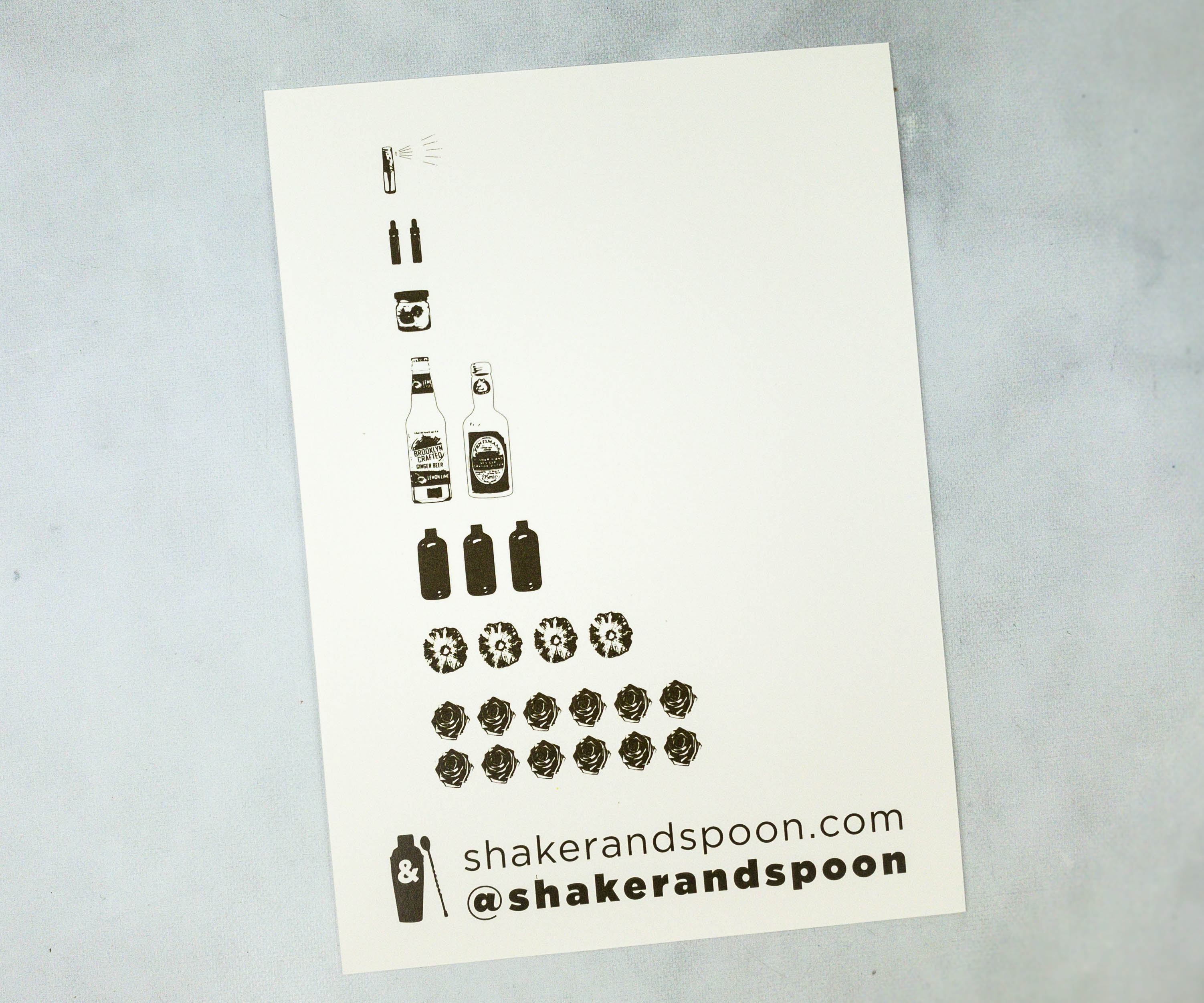 A visual inventory of the box allows a quick assessment of the contents, though everything is labeled, too!
A useful glossary card introduces the novice barman to the tools and terminology that will be used in the recipes.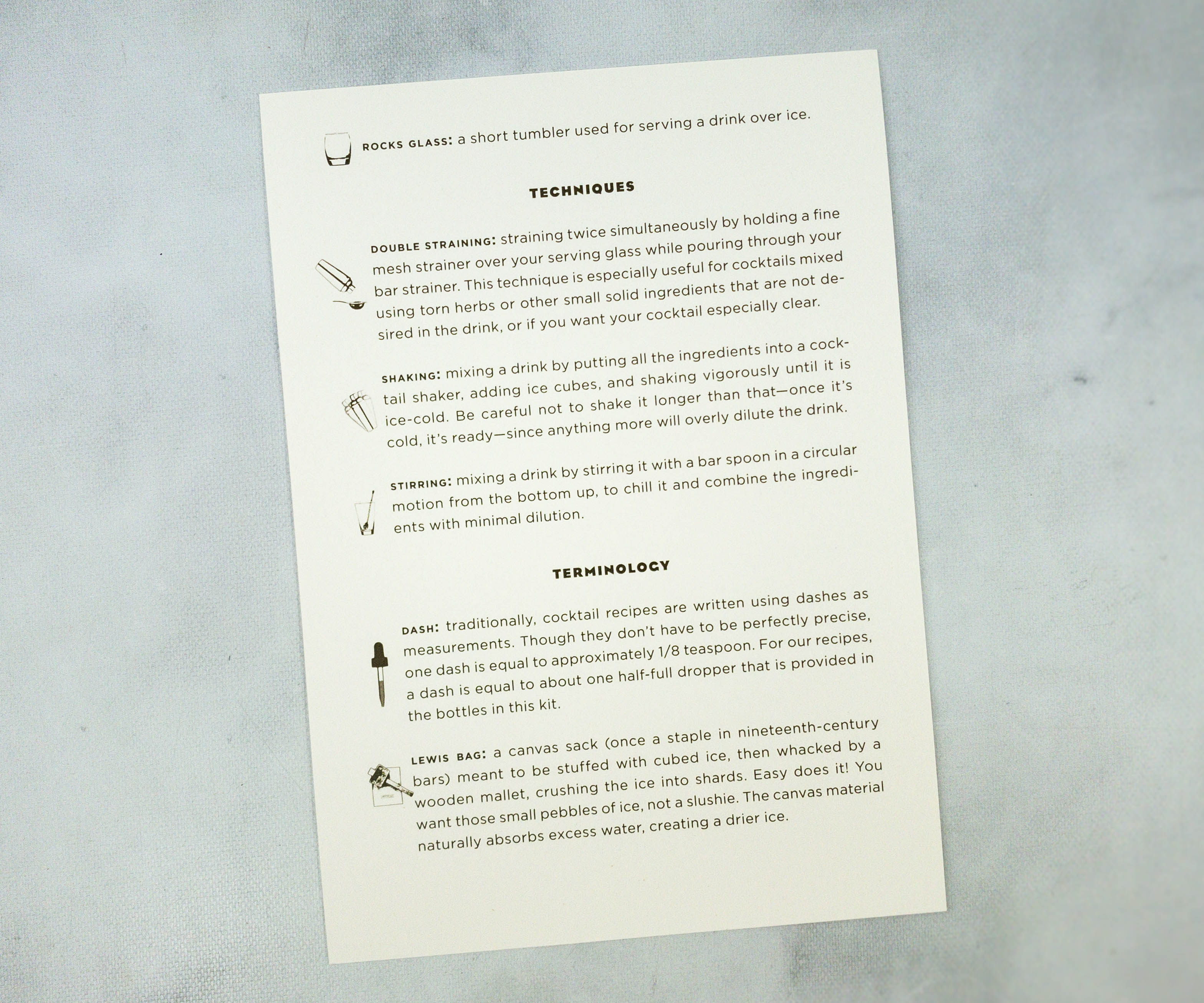 The glossary card is very helpful, describing the techniques and measurements peculiar to mixology.
The three cocktail recipes featured in this box are Abstract Distraction, Brush of the Bush, and El Palenque!
Everything in my box!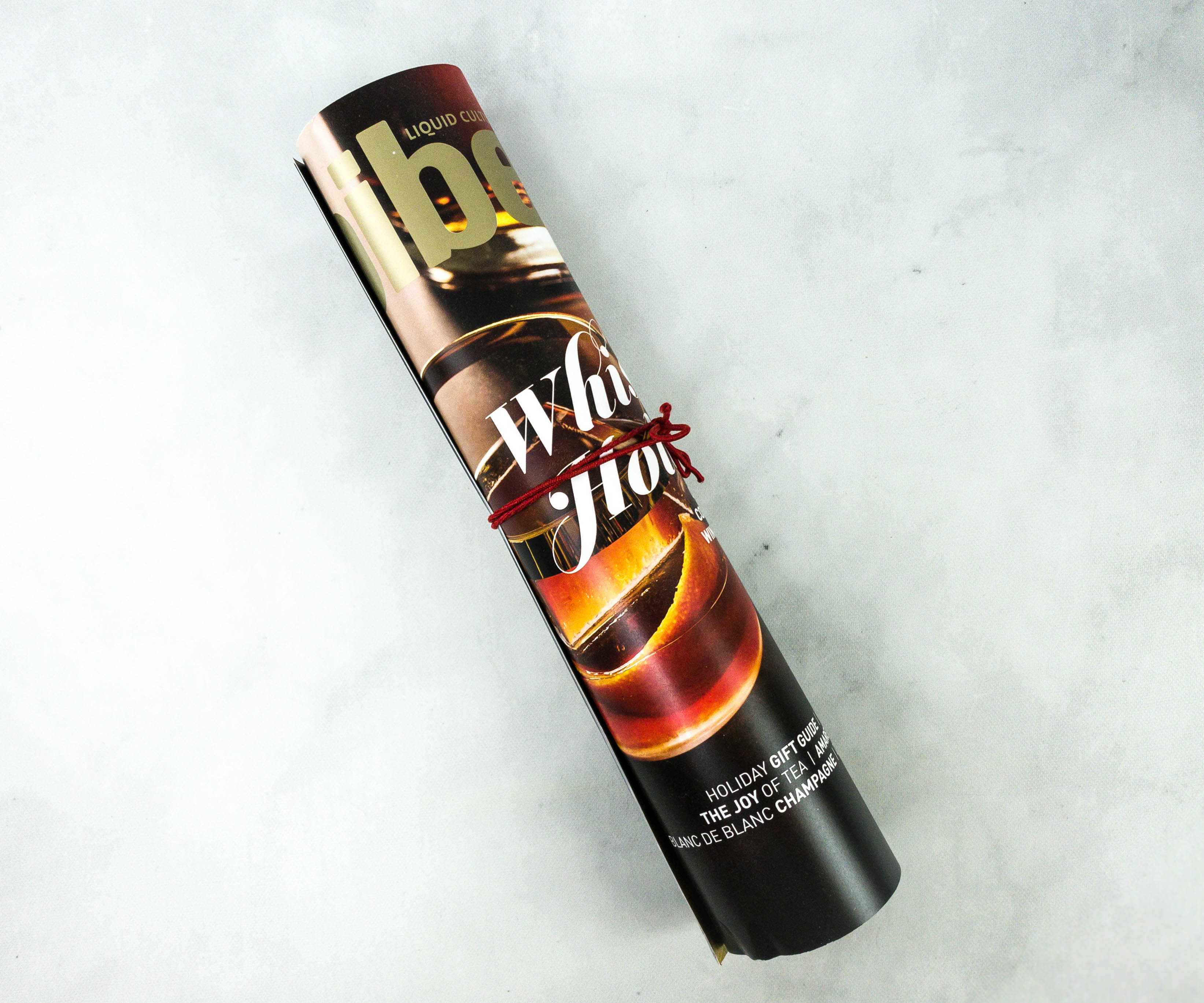 The bonus item of the month is an exclusive magazine from imbibe Liquid Culture.
This magazine covers beverages of all kinds, including spirits, wine, beer, coffee, and even tea. This month, it's all about "A Whiskey Holiday".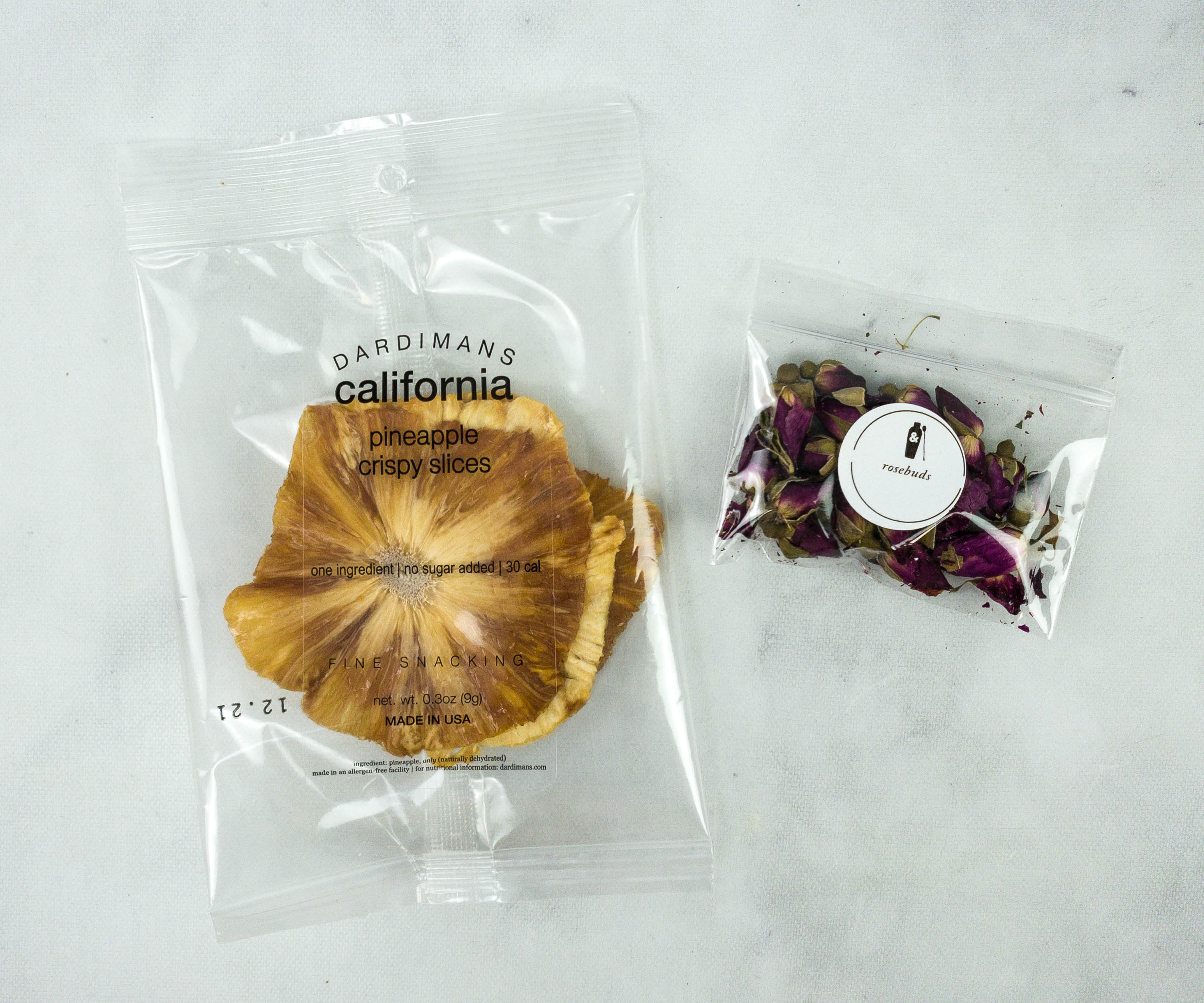 Pineapple Crispy Slices and Rosebuds. To bring cocktail drinks to a whole new level, here are delicious pineapple slices and rosebuds. The pineapple slices are crispy and slightly sweet, while the rosebuds smell fragrant!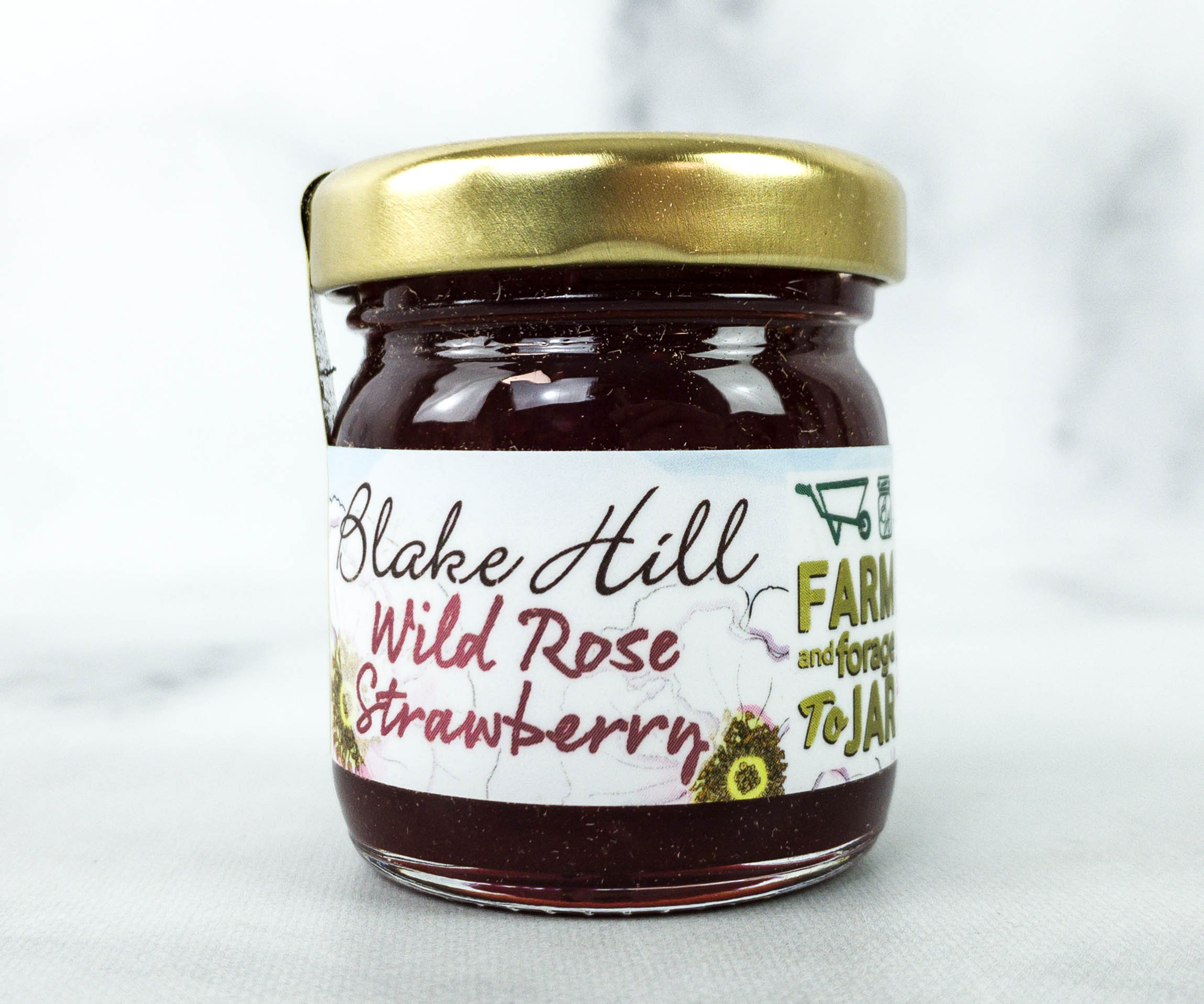 Blake Hill Wild Rose Strawberry. It's a sweet botanical jam made from the ultimate floral and fruit combination! Ingredients include strawberries, cane sugar, wild rose syrup, lemon juice, and fruit pectin. It's usually paired with pastries such as scones and choux, but it's also great to add to cocktails, if you want extra flavor or a fruity twist!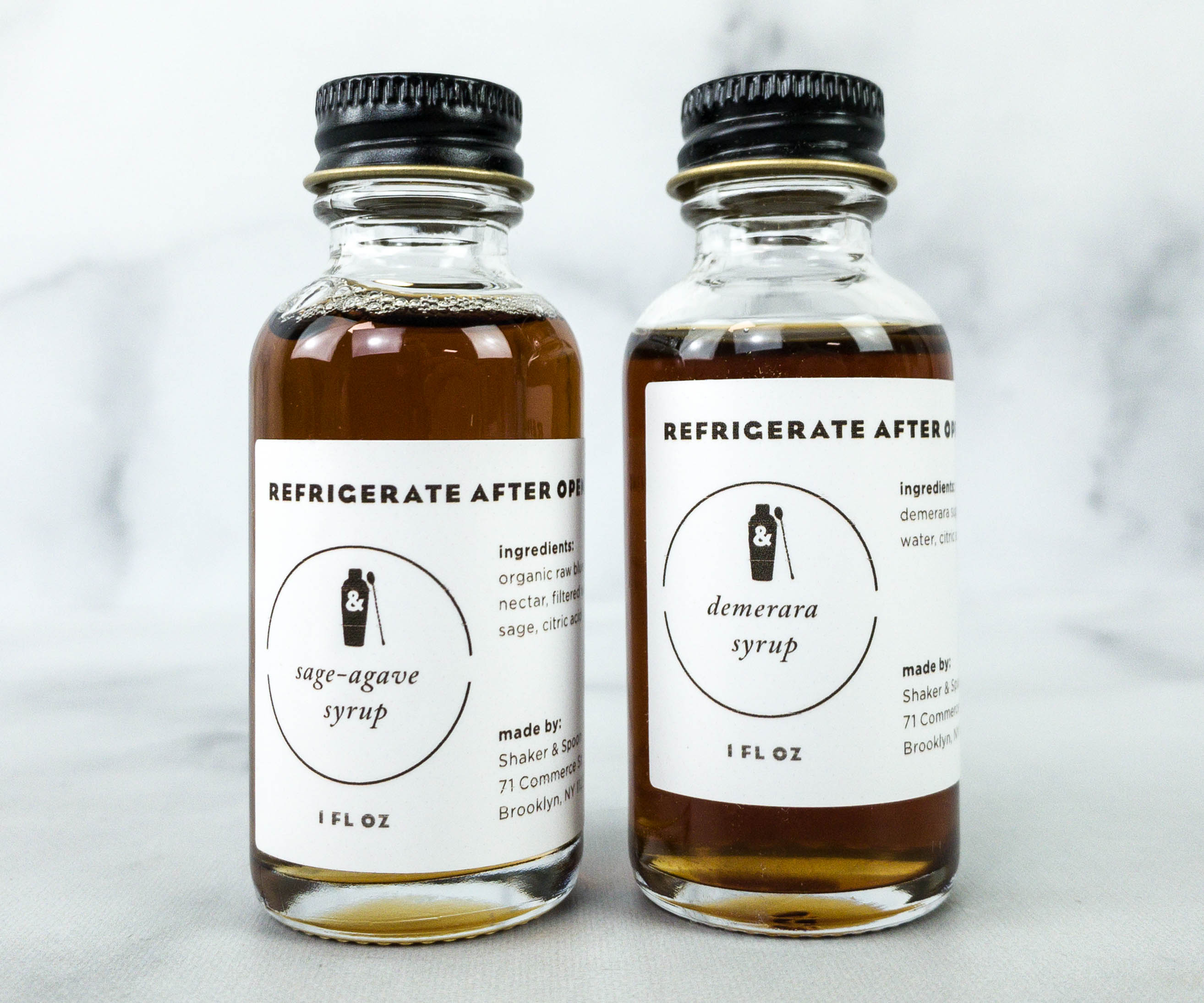 This month's box also includes two 1 fl oz. bottles of Shaker & Spoon's house-made, specialty syrup. One is the Sage-Agave syrup and the other is the Demerara syrup.
Sage-Agave syrup. This syrup is made from organic raw blue agave, nectar, sage, and citric acid.
Demerara syrup. It's a tasty syrup made from simple ingredients which includes demerara sugar, water, and citric acid.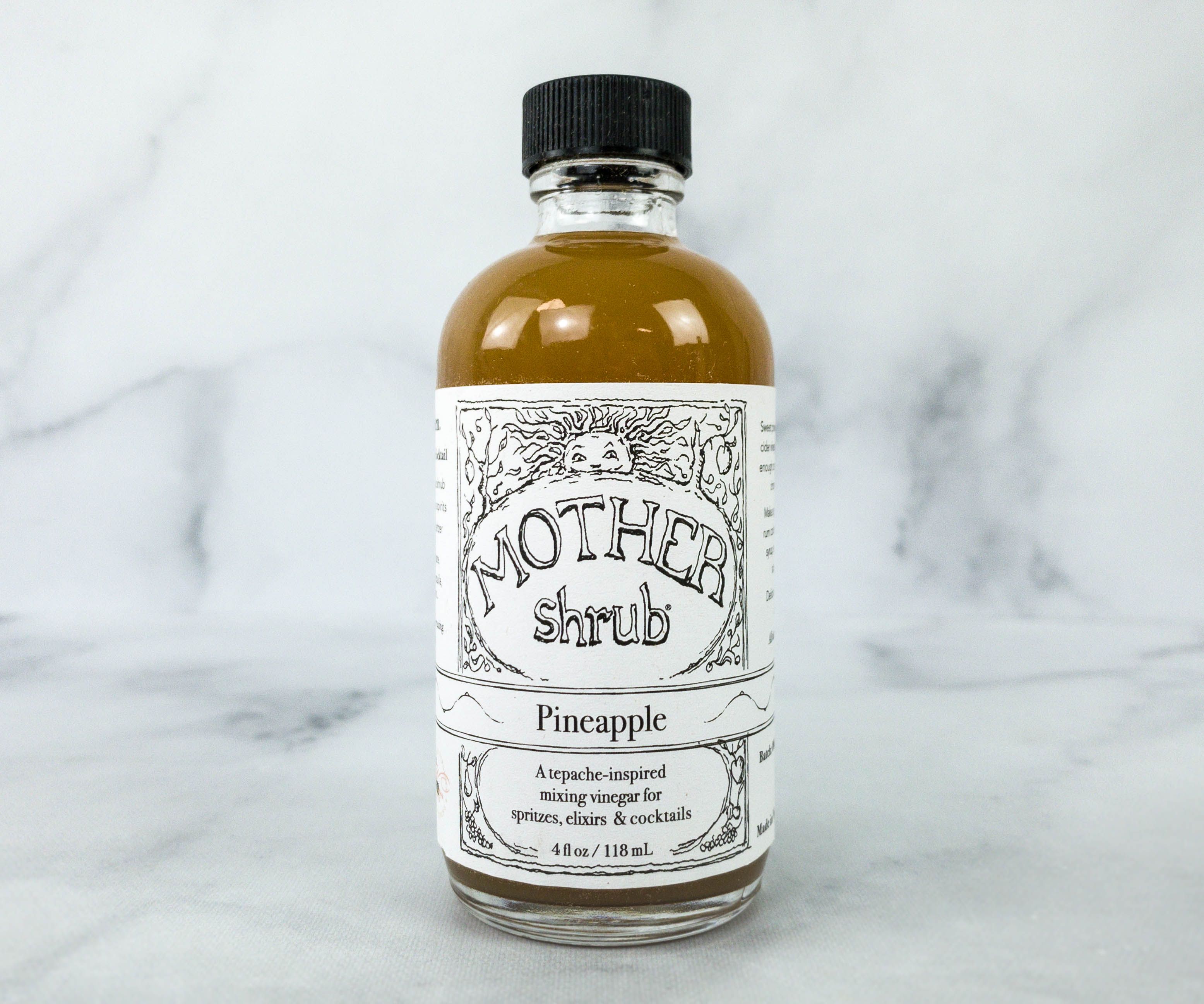 Mother Shrub Pineapple ($8) This mixing vinegar is best paired with mezcal, tequila, bourbon, rum, vodka, and even sparkling water. It contains pineapple juice and organic unfiltered apple cider vinegar that give it a nice tang, while the organic cane sugar, cinnamon, and clove balance out the flavors.
Brooklyn Crafted Ginger Beer Lemon Lime ($2.92) This refreshing ginger beer is made from carbonated water, pure cane sugar, ginger, lemon juice concentrate, lime juice, organic ginger extract, calamansi flavor, and citric acid. It's the perfect cocktail mixer!
Fentiman's Rose Lemonade ($4.41) Here's another amazing cocktail mixer, and this time it's a gluten-free, botanically brewed drink made from carbonated water, sugar, lemon juice concentrate, fermented ginger root extract, pear juice concentrate, red cabbage extract, and Bulgarian rose oil.
Flora Luna Apothecary & Trading Co. A drop of this syrup is enough to add great flavors on a cocktail drink. It's made from a well-balanced blend of cherry and vanilla notes.
Barefoot Botanicals White Sage Hydrosol. This blend features the same properties as the essential oils but with a milder, delicate, and subtle aroma. This blend features rosemary and green sage notes.
Dashfire Lemon Bitters. This mix features bright and fresh notes of lemon. It's an excellent replacement for a lemon twist, especially when sprayed on top of a cocktail!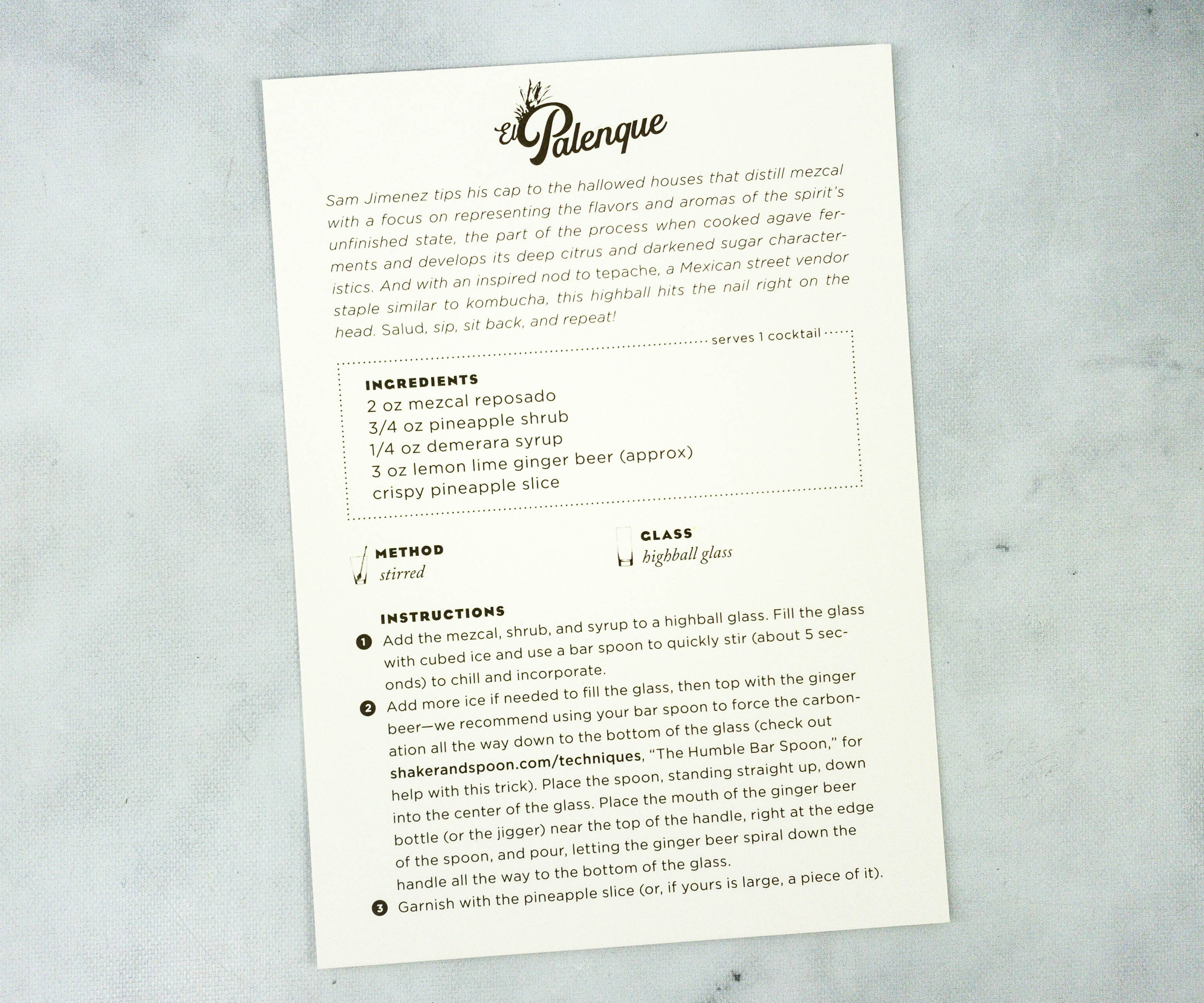 El Palenque. For the first cocktail, I used 2 oz. of mezcal reposado, 3/4 oz. of pineapple shrub, 1/4 oz. of demerara syrup, 3 oz. lemon lime ginger beer, and crispy pineapple slice.
It's easy to make! Just put the mezcal, shrub, and syrup to the highball glass, fill it with cubed ice, and quickly stir it for 5 seconds to chill and mix. Then, place the spoon up and down into the center of the glass, then carefully pour the ginger beer on top of the handle to the bottom of the glass.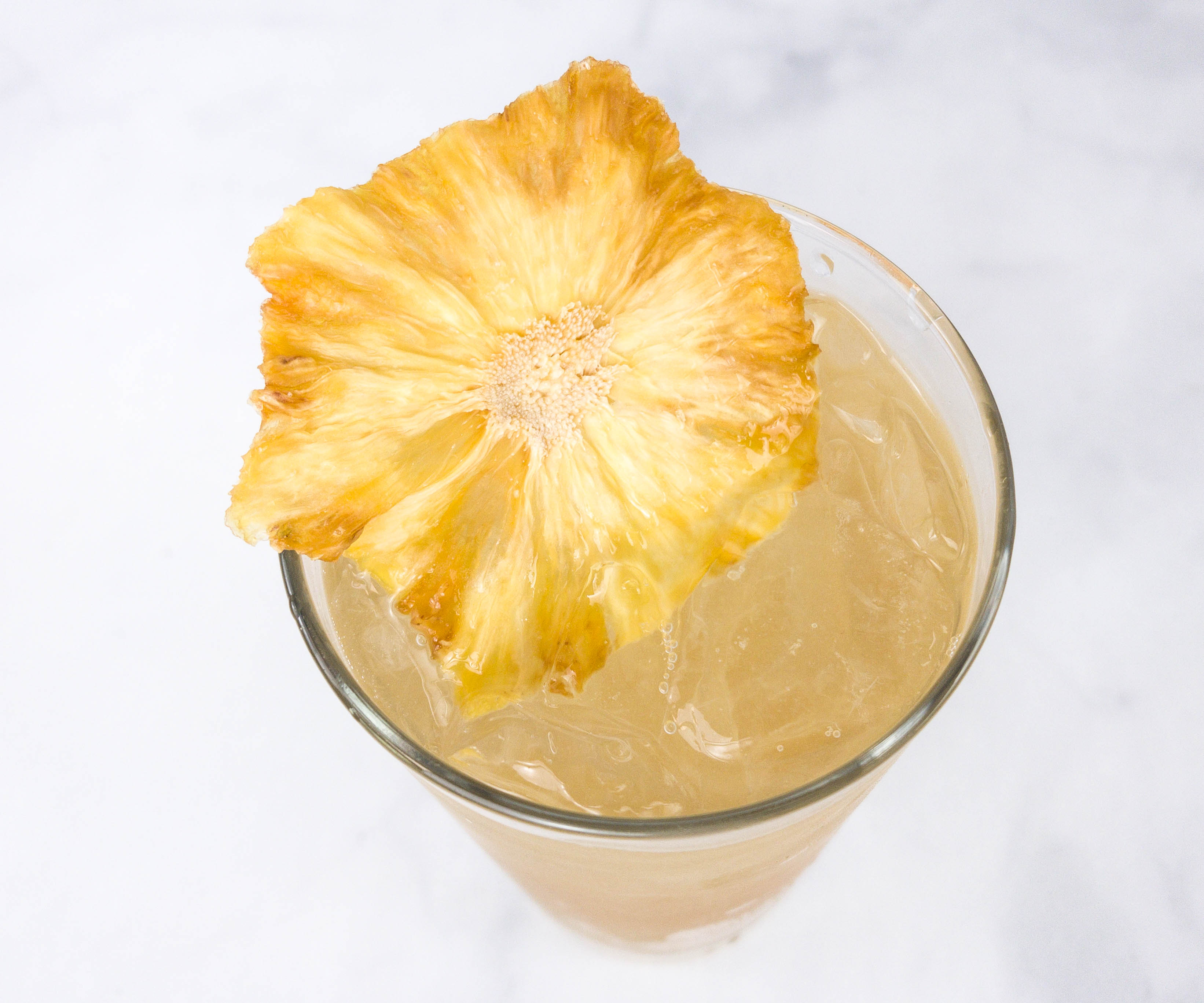 Finish it off by adding a pineapple slice on top of the cocktail mix. It's a delicious and refreshing cocktail that reminds me of a tropical summer!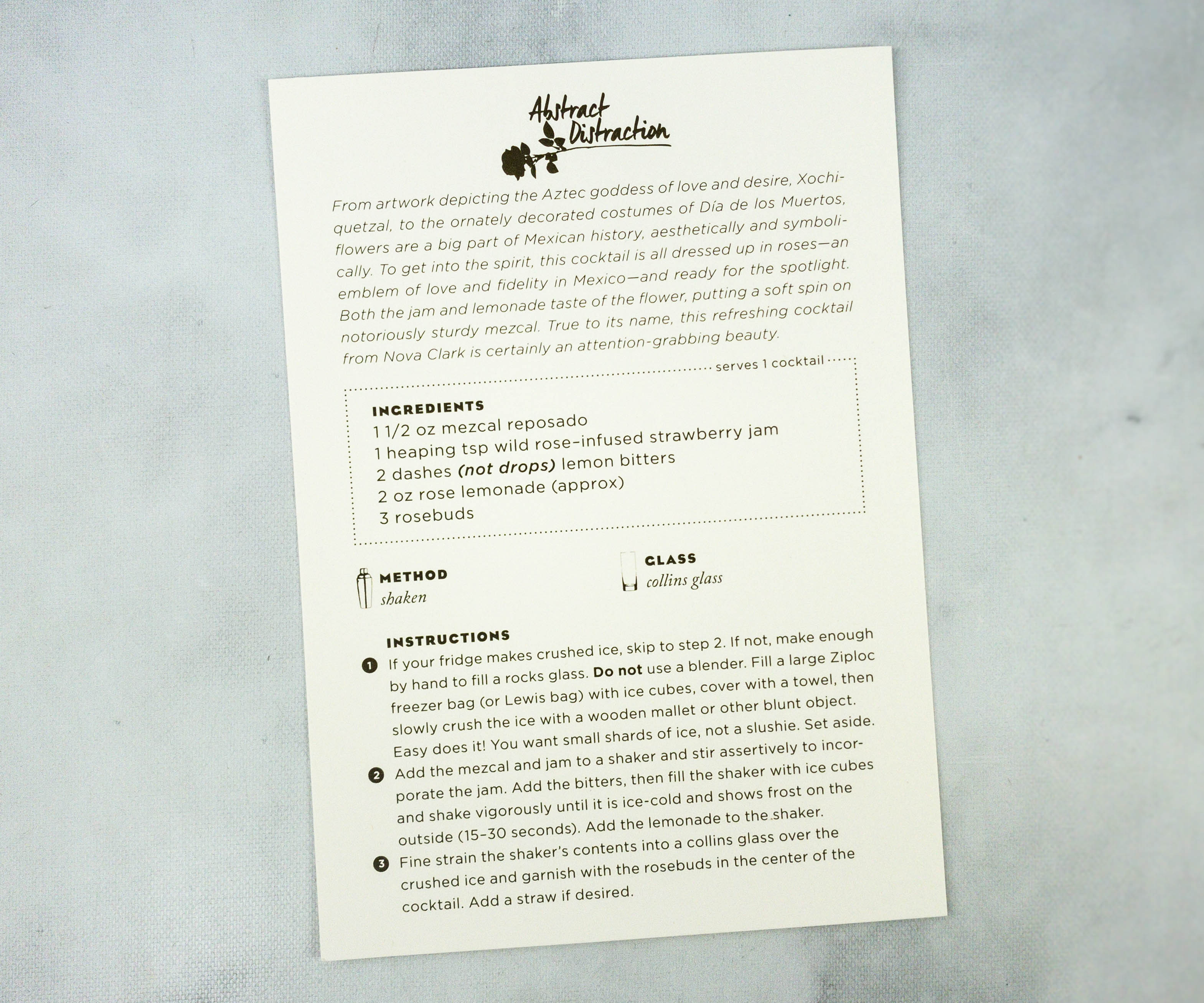 Abstract Distraction. The second cocktail mix is made from 1 1/2 oz. of  mezcal reposado, 1 teaspoon of wild rose-infused strawberry jam, 2 dashes of lemon bitters, 2 oz. of rose lemonade, and 3 rosebuds.
I started by putting the mezcal and jam to the shaker. Then, I stirred it, making sure that the jam is completely blended. The next step is to add the bitters, fill the shaker with ice cubes, and shake it thoroughly and quickly until it's ice-cold and features frost on the outside. Finish it off by adding lemonade and sprinkling rosebuds petals in the center!
This cocktail has fruity and floral flavors which, for me, is a truly great combination. This cocktail mix is all dressed up in roses, a symbol of love and fidelity in Mexico. Plus, it goes smoothly on the throat, making it an ideal drink if you want to have a relaxed and calm conversation with friends and family!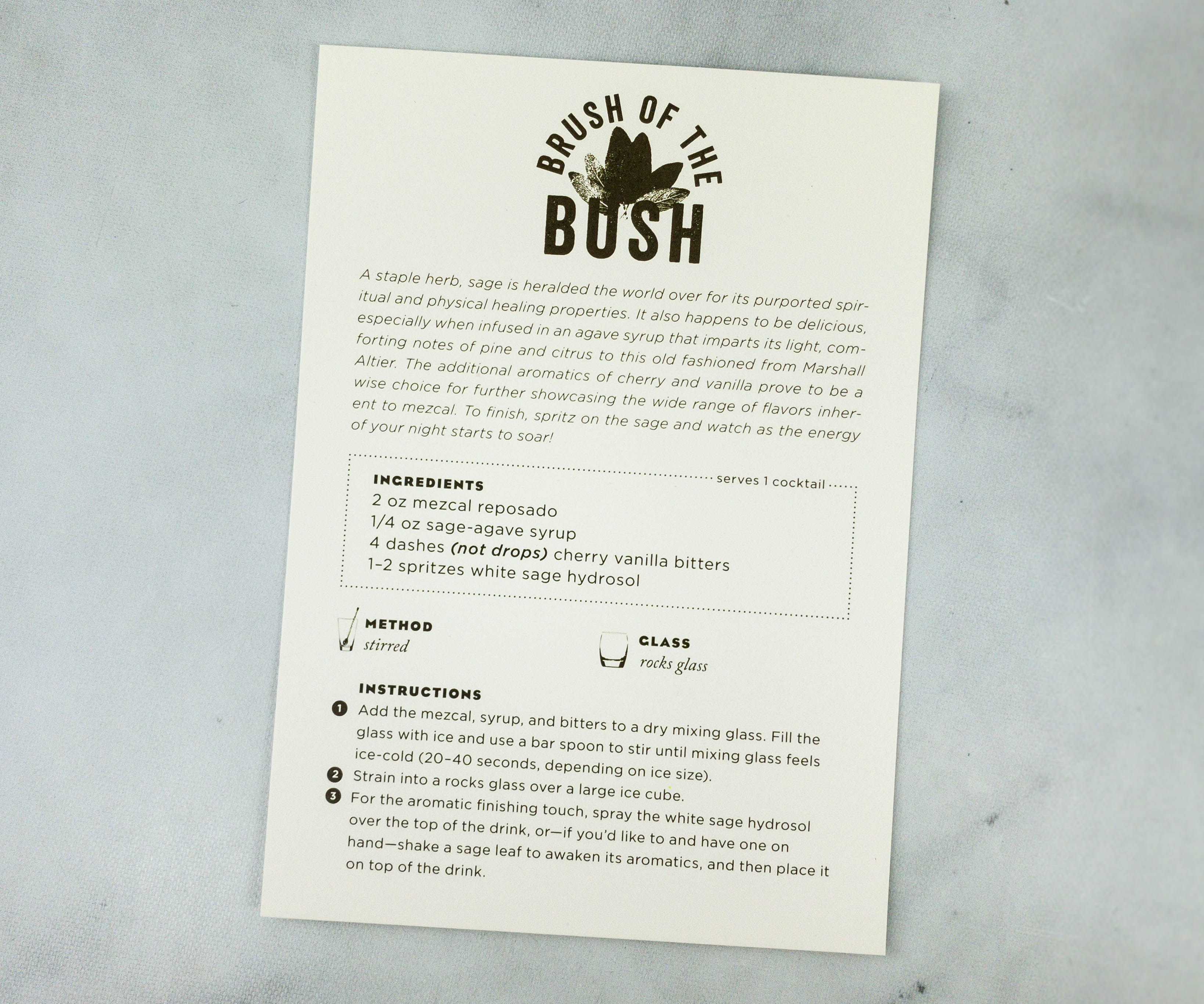 Brush of the Bush. For the final cocktail mix, I used 2 oz. of mezcal reposado, 1/4 oz. of sage-agave syrup, 4 dashes of cherry vanilla bitters, and 1-2 spritzes of white sage hydrosol.
For this, I poured the mezcal, syrup, and bitters in a dry mixing rock glass, then filled it with ice and stirred thoroughly using a bar spoon for 20-40 seconds.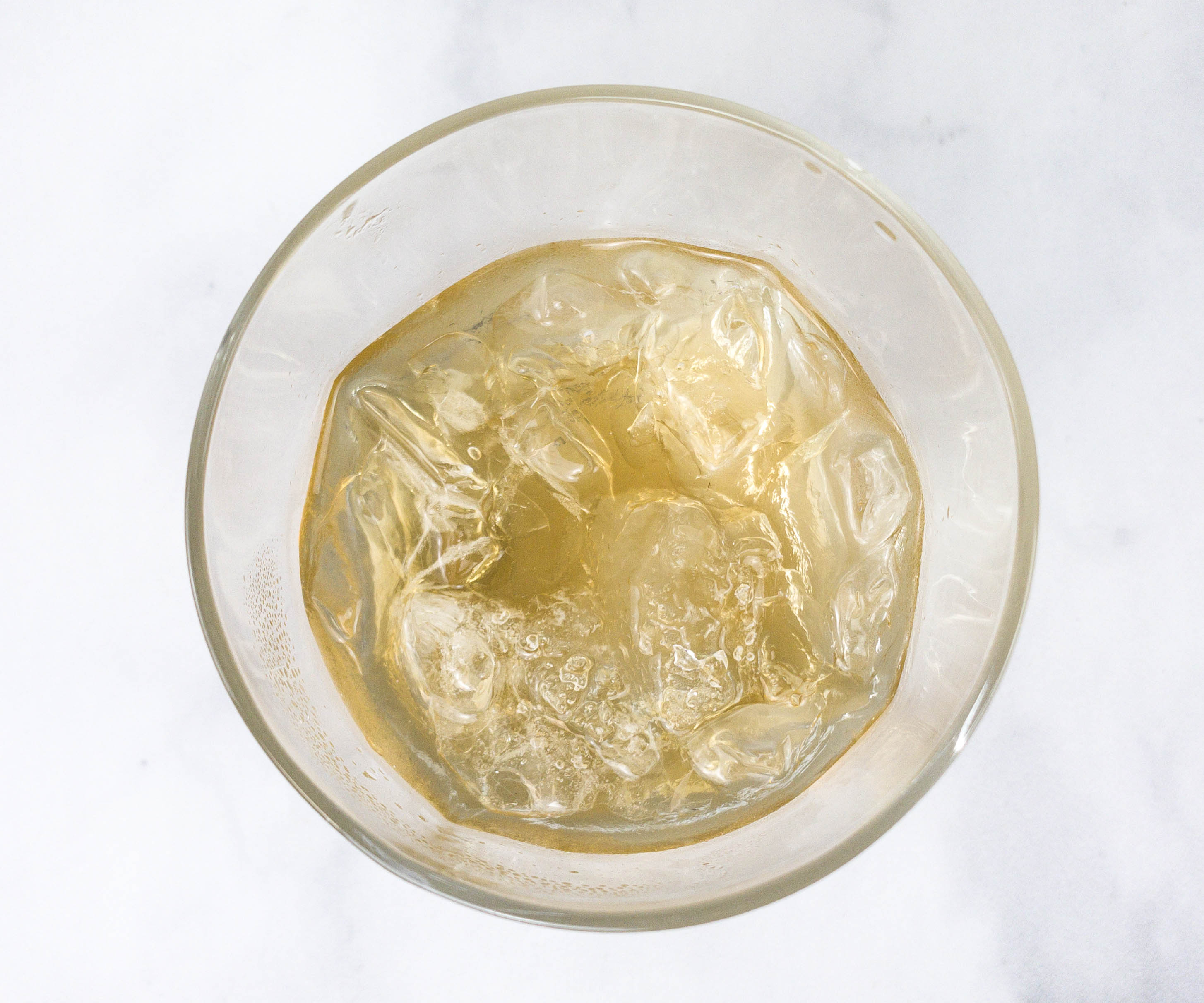 For a romantic finish, you can add vanilla and cherry on the mix and a spray of white sage hydrosol over the top of the drink. I love it!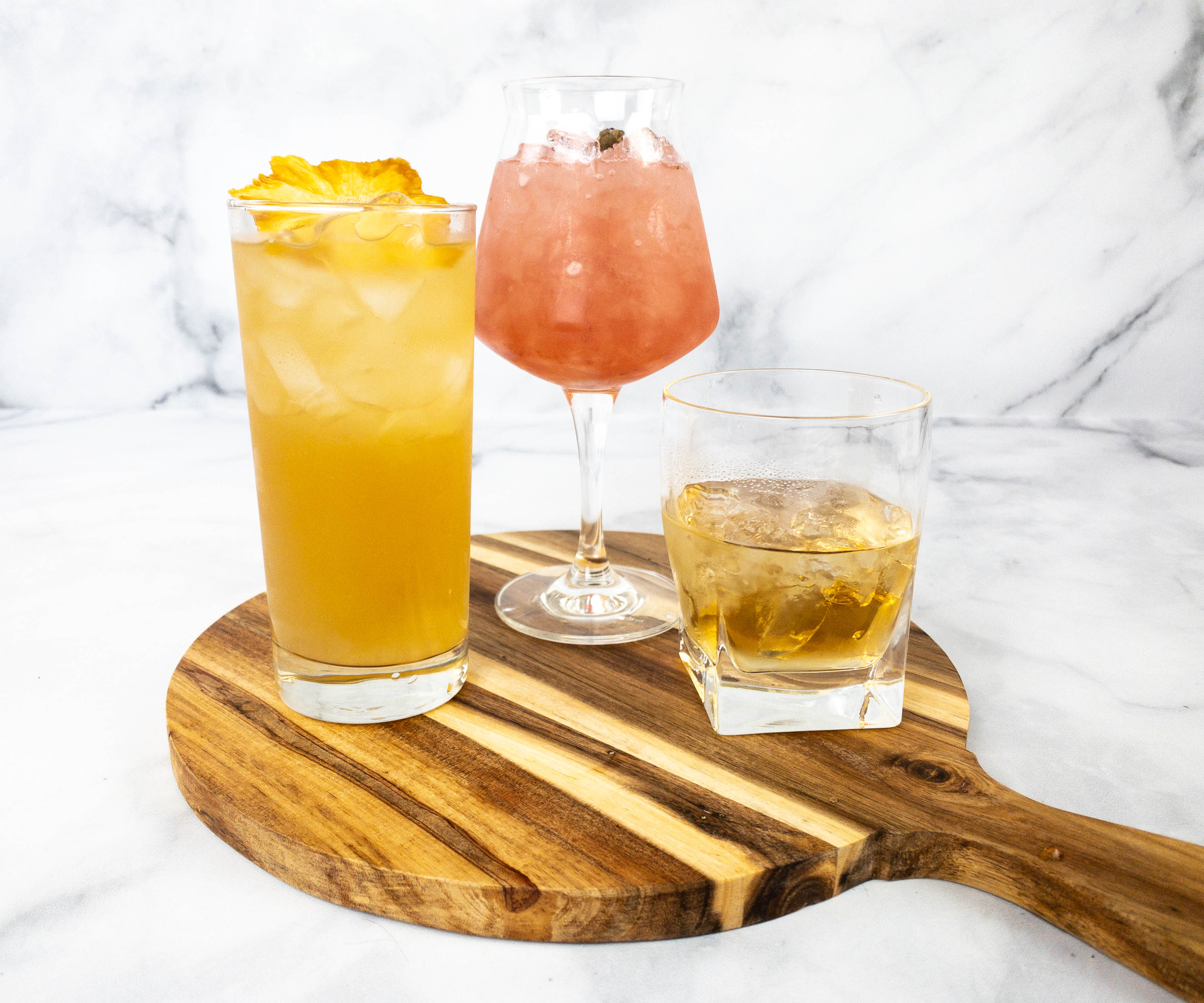 Here are all the cocktails I made this month!
Shaker & Spoon makes it easy for me to create delicious cocktails at home! This particular box is about mezcal cocktail mixes, and I received a total of three different cocktail recipes that were created by expert bartenders. It's a great cocktail subscription even for beginners because most of the ingredients are provided and you'll only need basic bartending tools from home. I didn't have a hard time with the instructions either! They were clear and straightforward so they were easy to follow. I love how the cocktails turned out! There's nothing better than relaxing and enjoying them afterward!
What do you think of Shaker & Spoon? 
Visit Shaker & Spoon Cocktail Club to subscribe or find out more!