See New, The Skincare Box, is a bi-monthly subscription box that features one clean and cruelty-free beauty brand. They send several products so you can get a real feel for the brand and also it is just about a whole routine in one box. The featured brands are from companies that are focused on cruelty-free, chemical-free, and sustainably sourced ingredients. For every subscription sold See New will donate a subscription to Dress for Success. See New is $47 a box, or you can purchase it one time for $65. Prepay for longer terms and the price drops even more.
We believe beauty is about showing yourself Self-Love. Beauty is not about altering your already stunning appearance it is about accentuating your natural beauty and enhancing your self-confidence.
DEAL: Get 10% off sitewide! Use coupon code HELLO.
I always appreciate a hand-written note!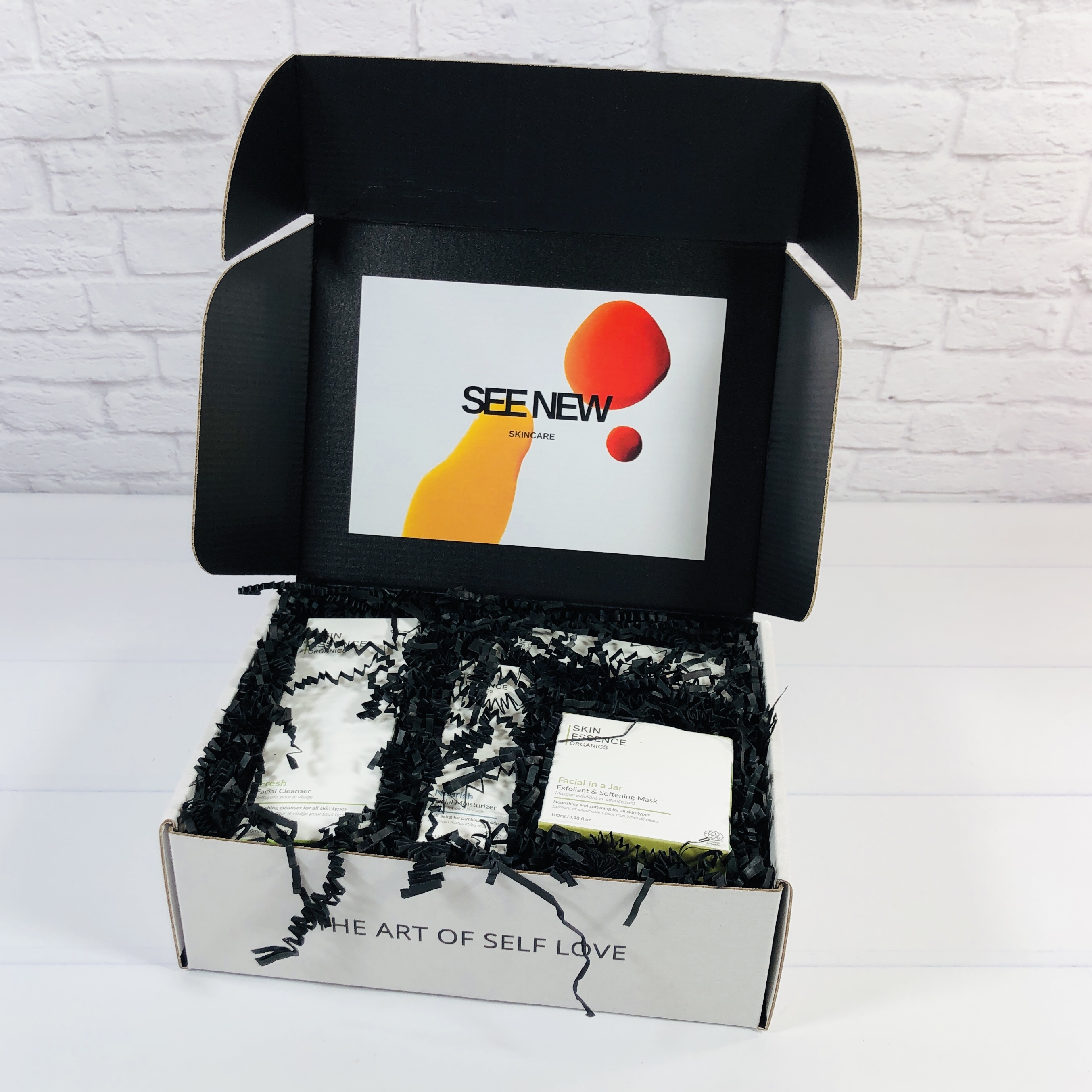 First look!
I received a card with info about the brand this shipment, SKIN ESSENCE ORGANICS:
We believe formulating a premium organic skin care line starts with sourcing the highest quality ingredients from around the world.

By filling our bottles entirely with nature's extracts, our products are designed to nourish, heal, and hydrate the skin providing exceptional results while also completely avoiding the use of fillers, preservatives, and synthetic chemicals.

Each product is carefully made in small batches and contained in amber glass to ensure optimum purity and freshness.
The inside of the pamphlet described the various products carried by this skincare brand.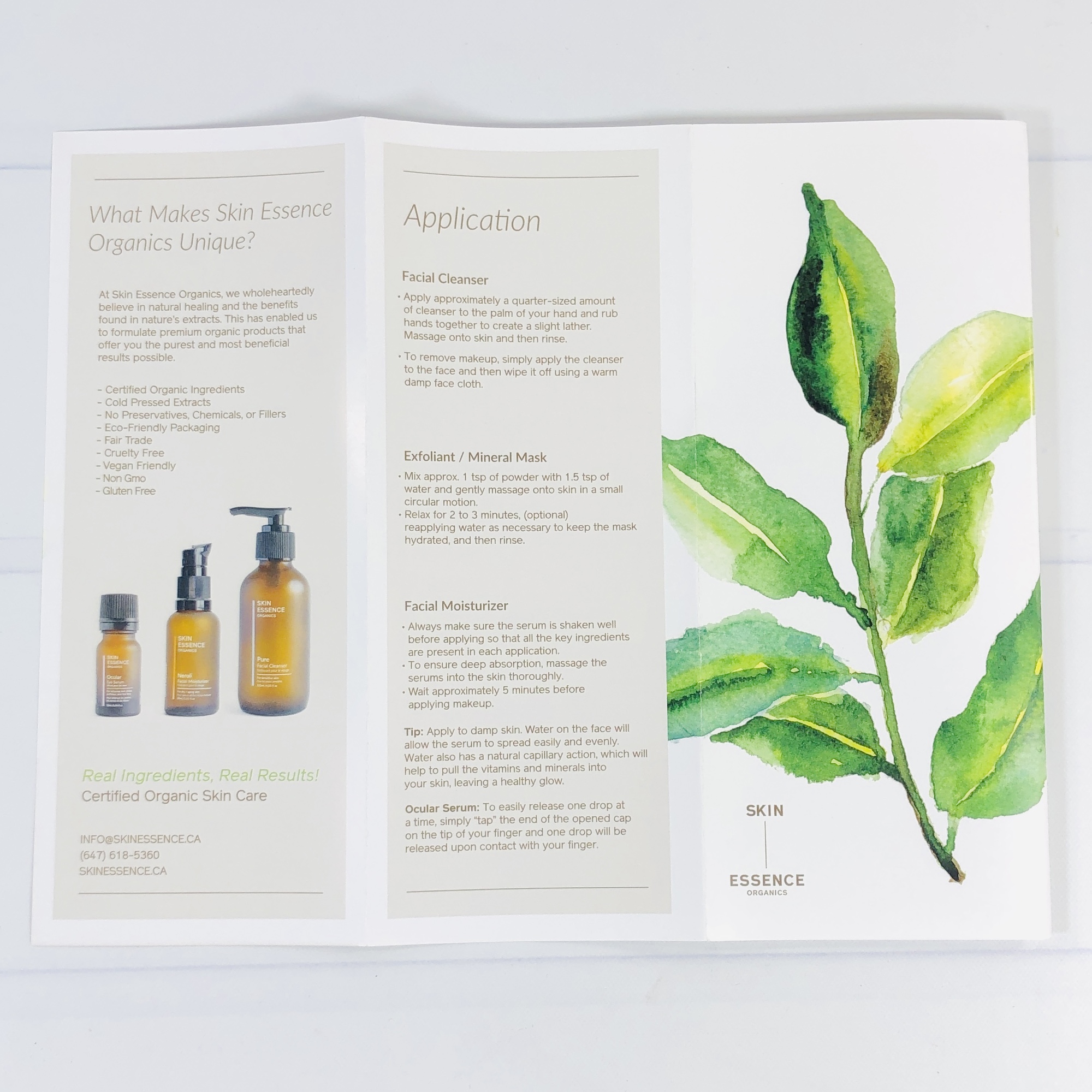 The back told me what sets this brand apart. It also told me in which order to use the products.
The items all came in their original boxes and were cushioned in shredded paper squiggles.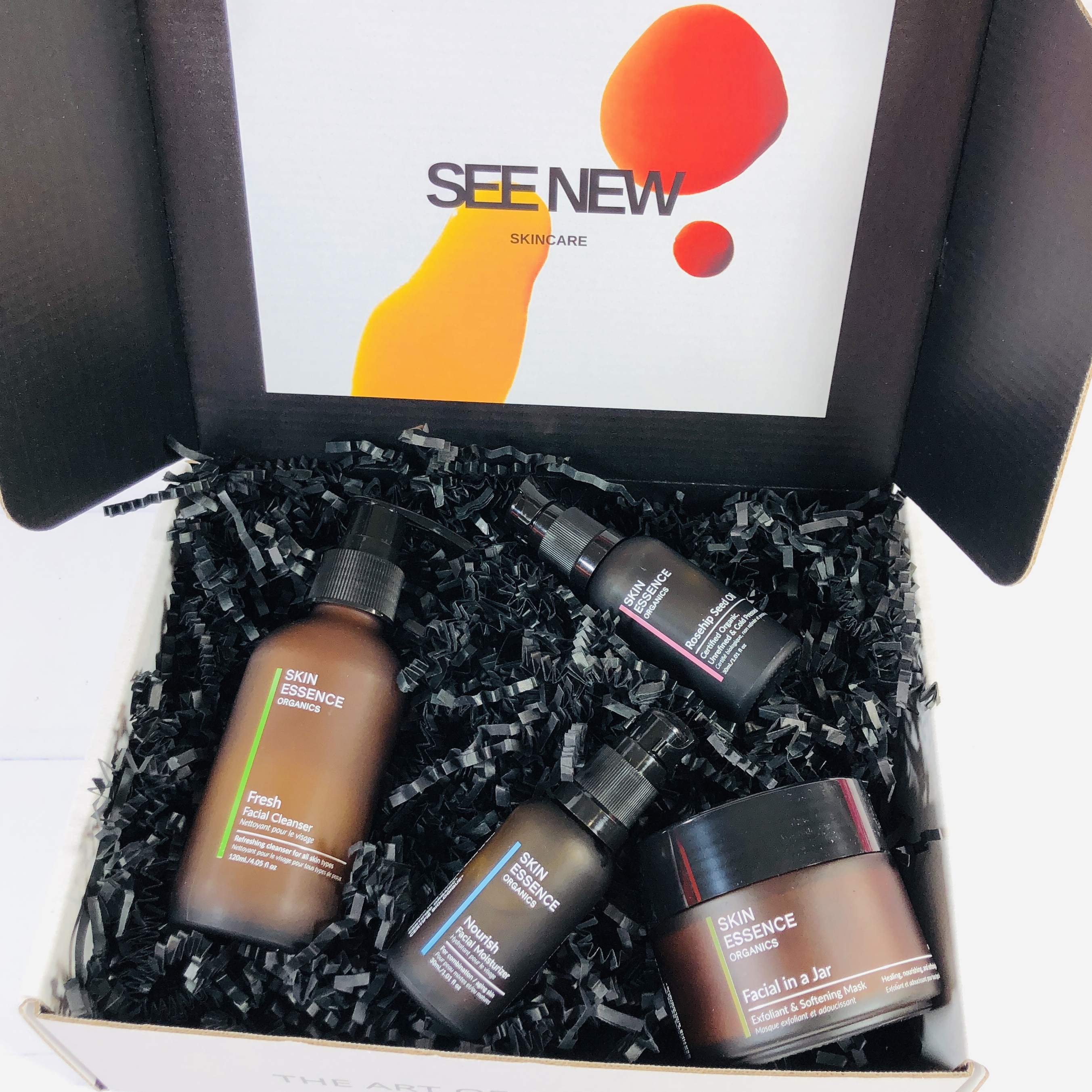 Skin Essence Organics is a new brand for me and I am so excited to give them a try!
Everything in my See New box!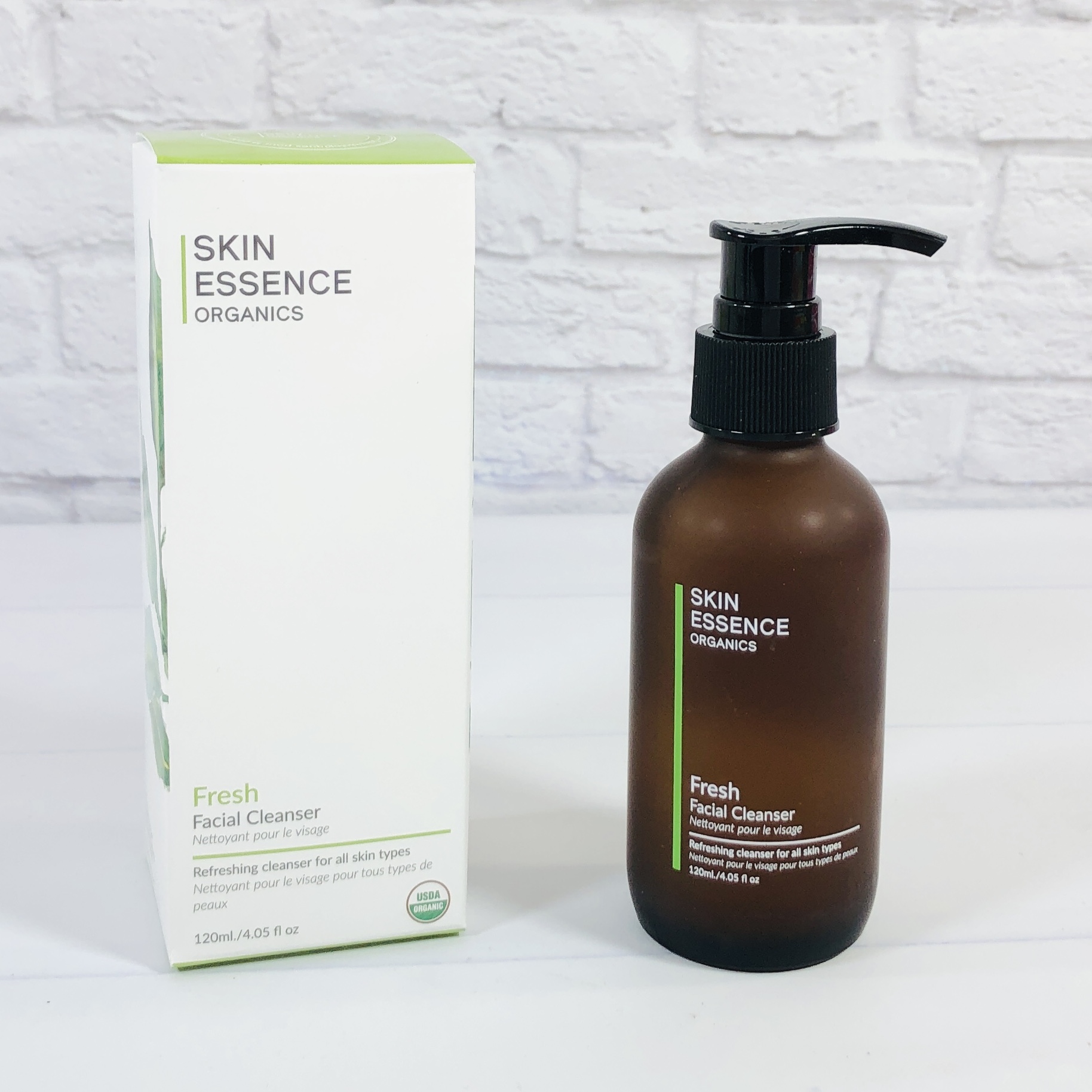 Fresh Facial Cleanser ($27) I have been using this cleanser for about a week now before bed and have enjoyed the feel and results. I squirt some onto my fingers and then rub it on my dry face, and it feels like honey. I then add water, rub it around a bit more, then wipe it all off with a warm, wet washcloth.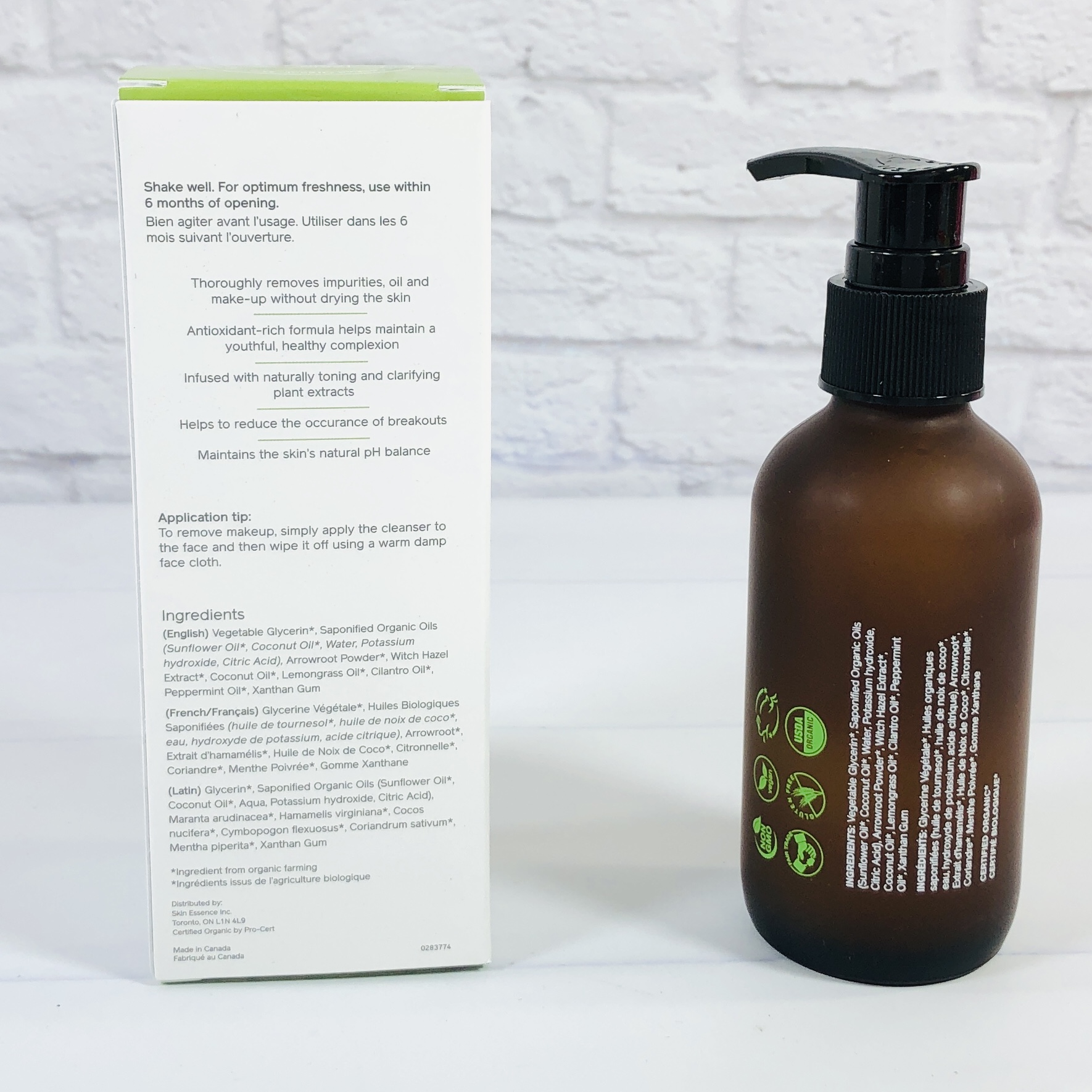 Vegetable glycerin, saponified oils, and witch hazel extract are a few of the ingredients. At first I wasn't crazy about the scent, maybe it's the cilantro oil, but then the lemongrass takes over and I kind of like it now. It doesn't leave my skin dry and I feel like it gets all of the makeup off of my skin.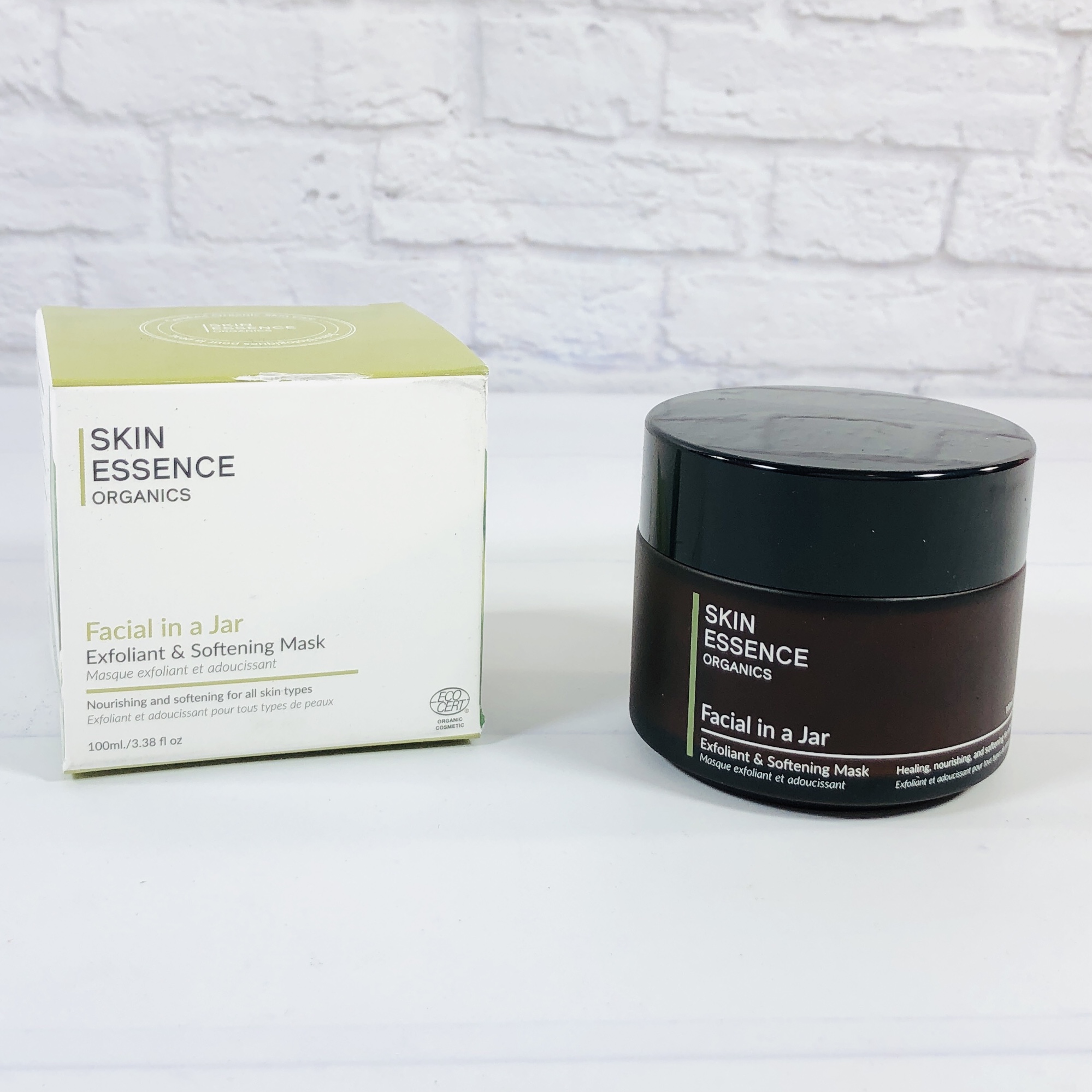 Facial in a Jar ($35) I adore a not-too-scrubby mask/exfoliant, and that is what this is. It is meant for all skin types.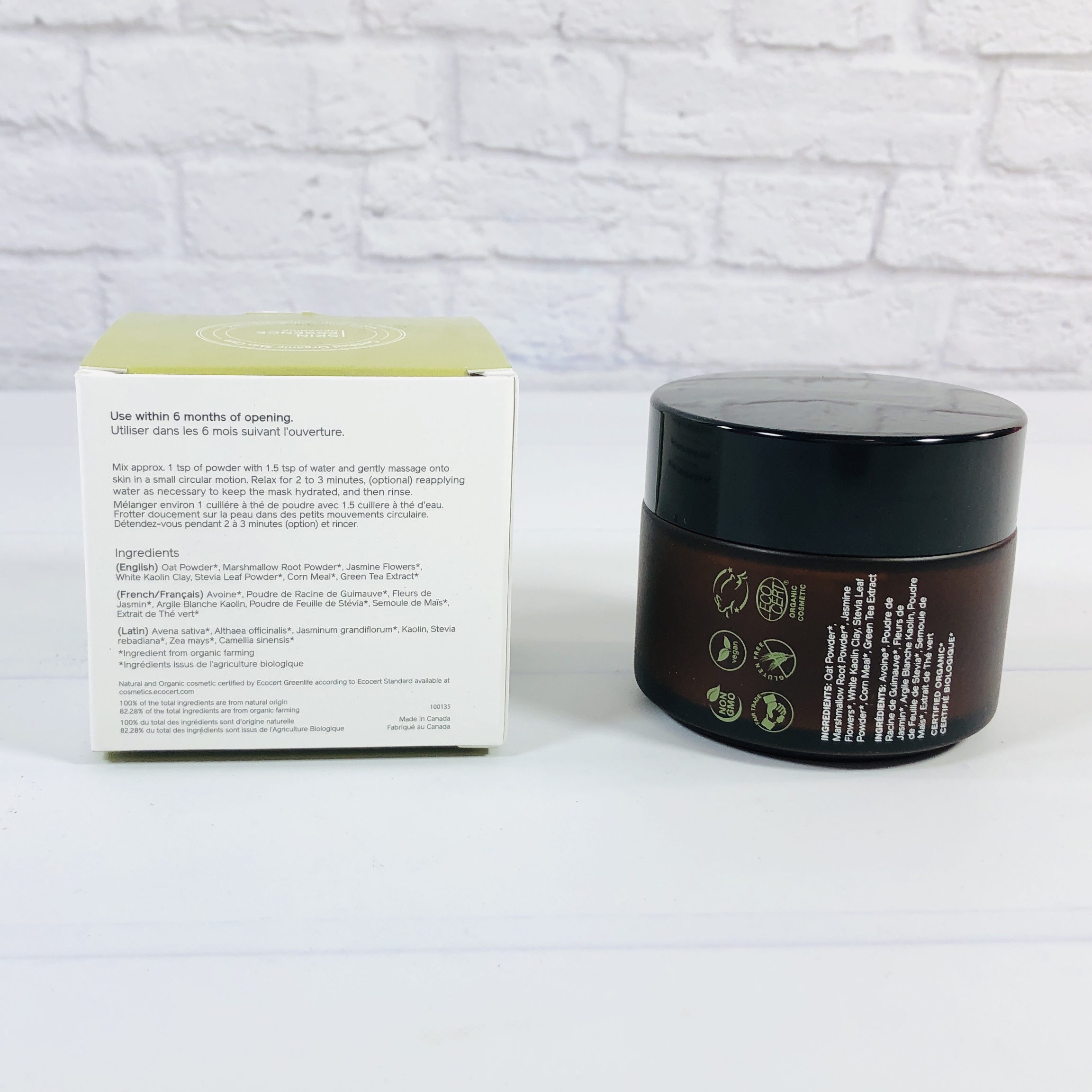 Oats, corn meal, kaolin clay, and a couple of other all natural ingredients are combined into a dry powder that you mix up just before using. This prolongs the shelf life and gives you more product! Keep in mind that corn and oats will eventually turn rancid, so plan to use this up within 6 months.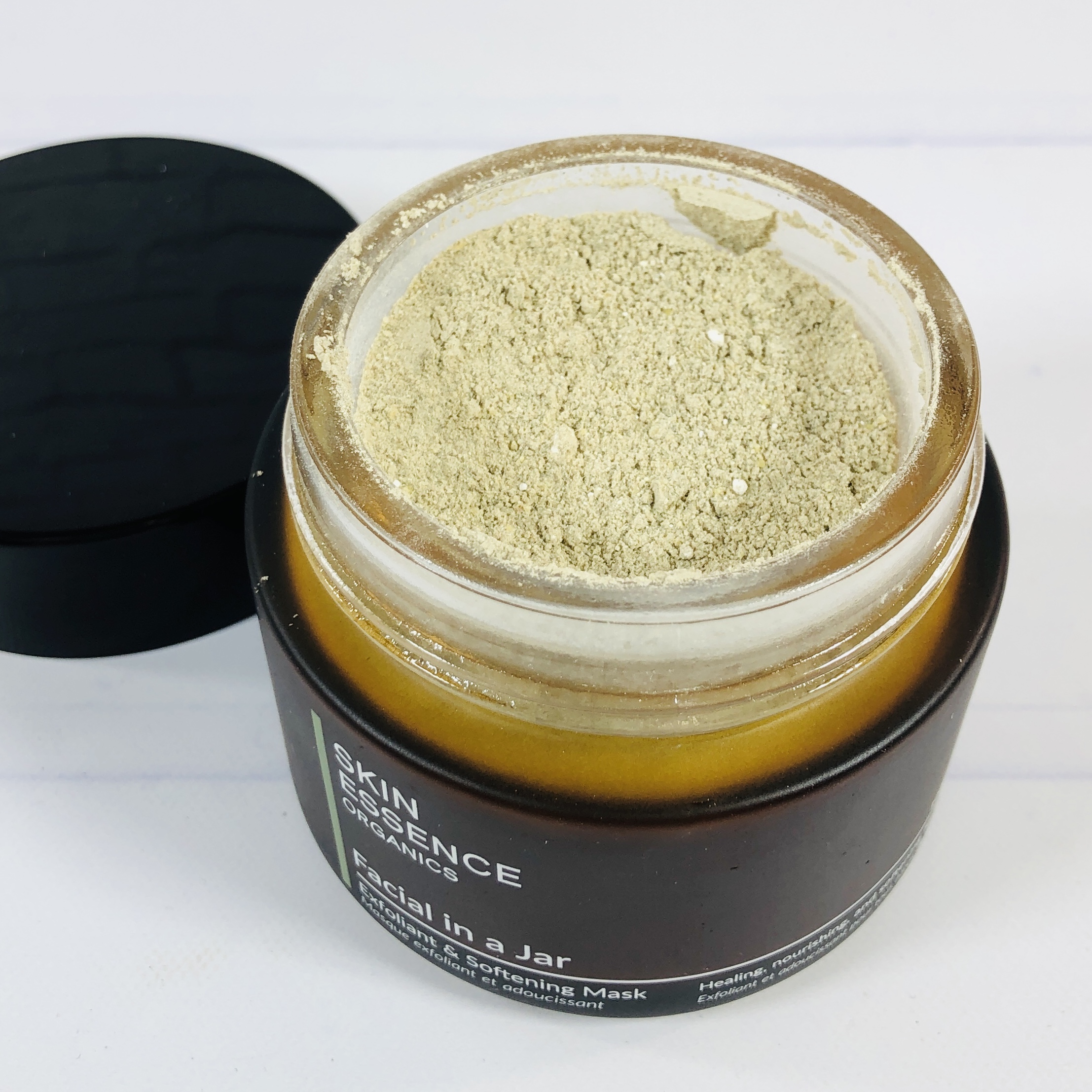 I sprinkled a spoonful into my palm and added a bit of water to make a paste. I applied it to my damp face and gently scrubbed it around. I could feel the cornmeal and didn't notice much scent at all, it smelled like oats I guess. I left it on for a few minutes then rinsed it away. I am loving this mask! It is gentle and didn't leave my skin red or irritated. It didn't feel dry or tight on my skin.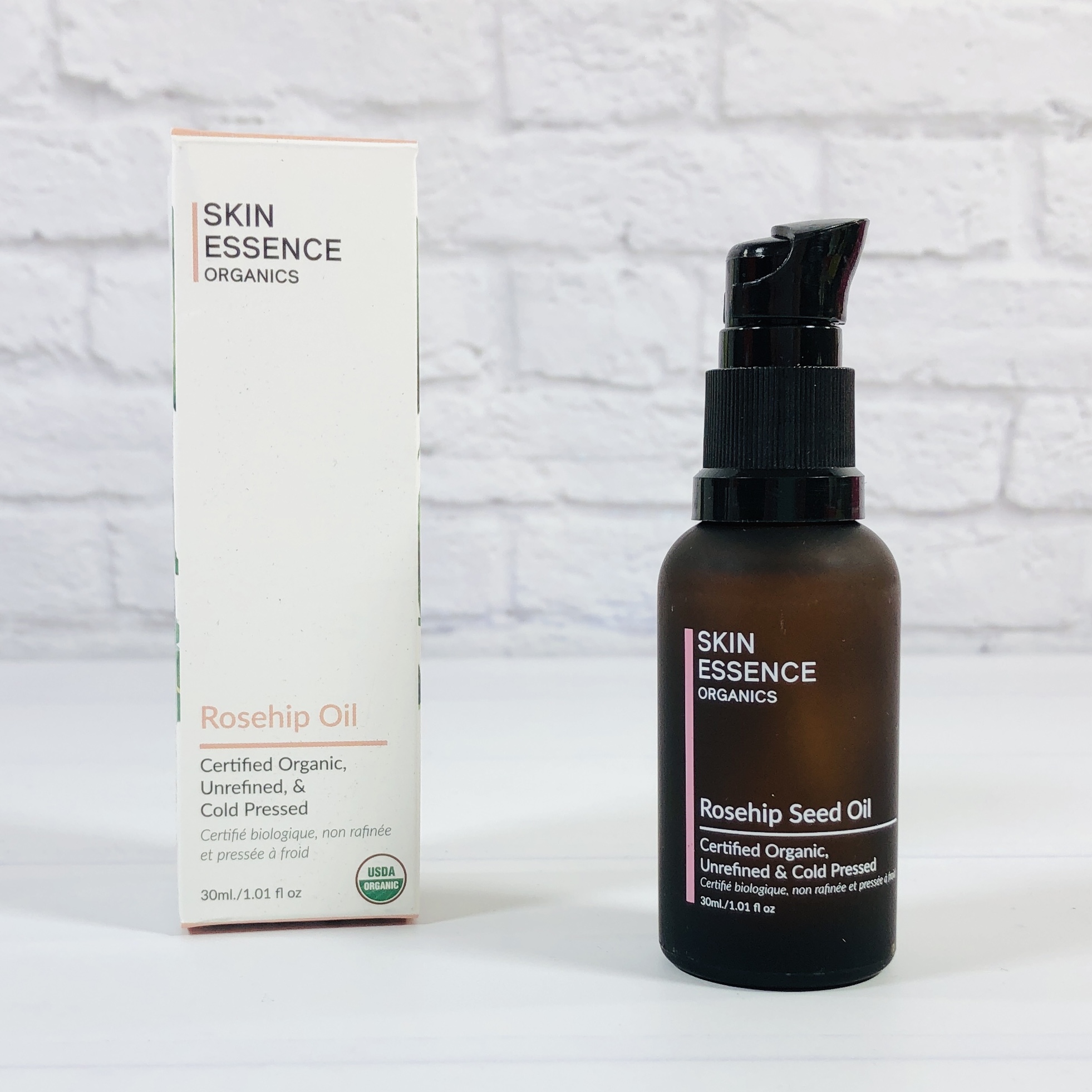 Skin Essence Organics Rosehip Seed Oil ($25) Rosehip seed oil is meant for all skin types and is supposed to brighten and hydrate the face. It may help reduce the appearance of fine lines and give the skin a healthy glow.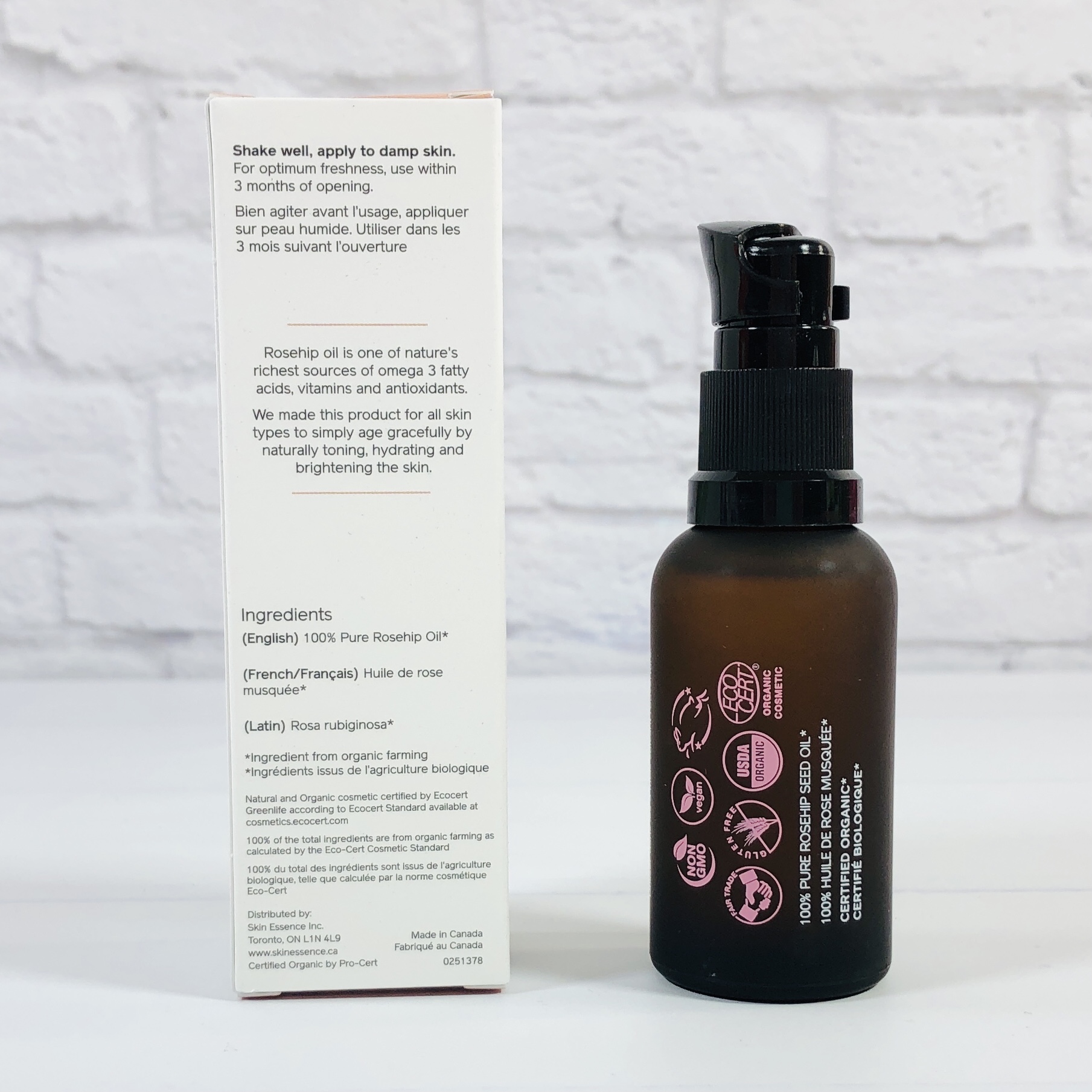 Rosehip oil is the only ingredient. I apply this right after cleansing, while my skin is still damp. If I wait too long, then I make sure to spritz a hydrosol first, then I gently massage this light oil into my skin. There isn't much scent at all and it felt quite pleasant going on.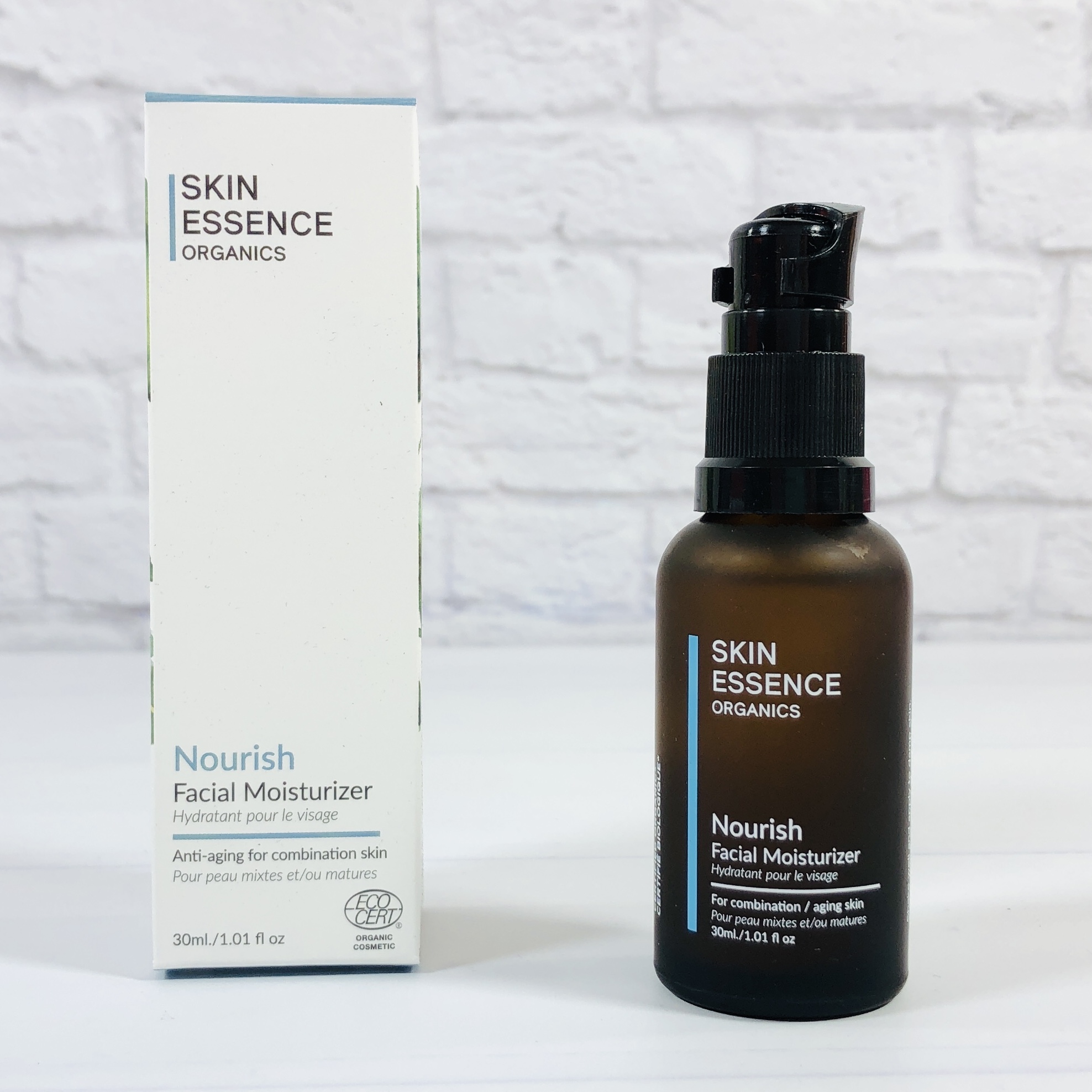 Nourish Facial Moisturizer ($32) is an anti-aging oil for combination skin types. It does many of the same actions as the face oil above, like smoothing fine lines and boosting the complexion.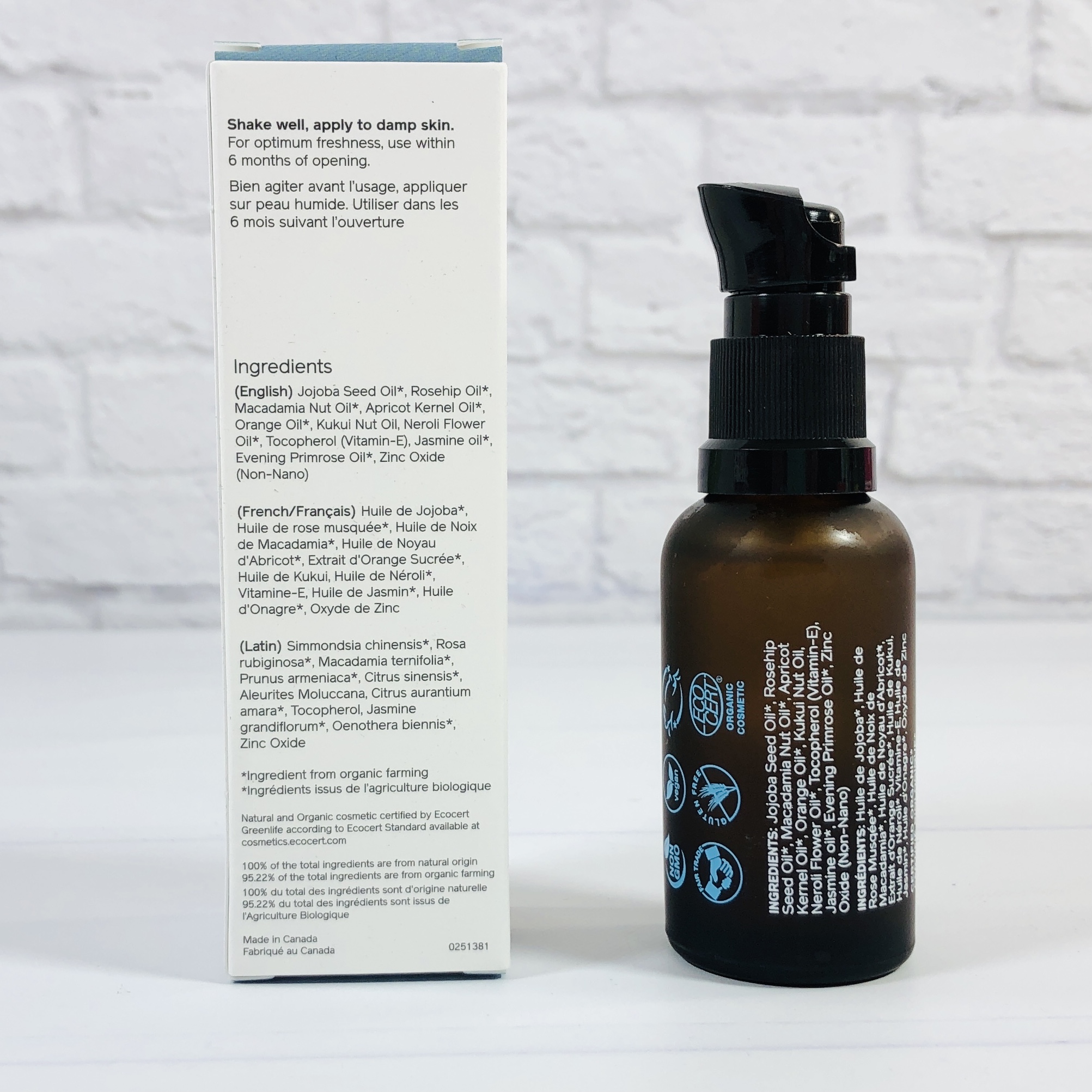 Jojoba, rosehip, and macadamia oils are some of the anti-agers along with non-nano zinc oxide, jasmine oil, and neroli oil. It has a deeper scent than the pure rosehip oil, more like a chocolate orange!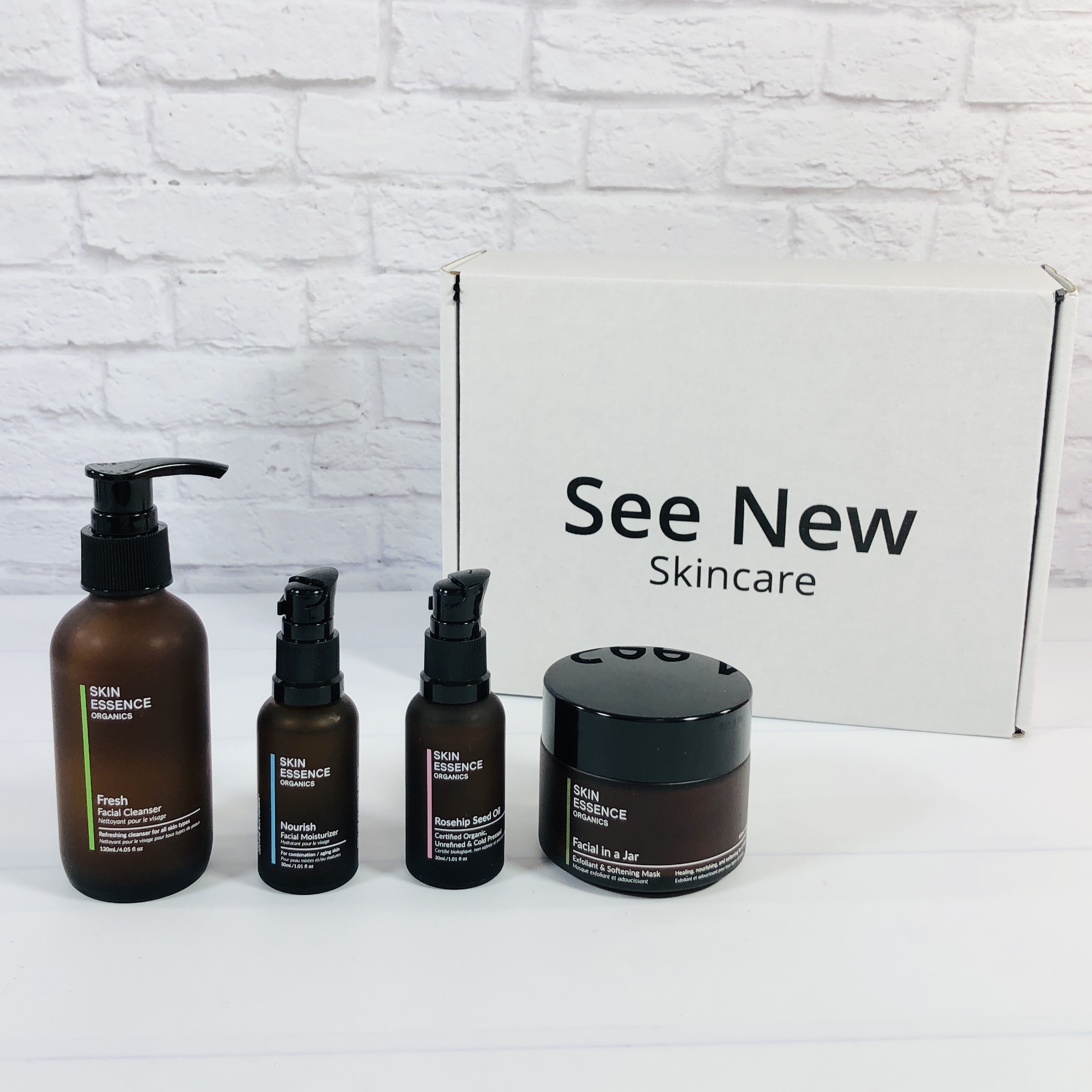 I was super pleased with the items in my January/February See New box! The only way to get products more natural than this would be to mix them up in my kitchen myself. They felt luxurious to use and worked well, without feeling harsh or ineffective. The product line isn't very extensive but I would feel confident buying any of their products, since I was so impressed with all four of these offerings. The value for this collection was around $119 and it was a great deal because I will use all of these up, they were that amazing.
What do you think of this box?