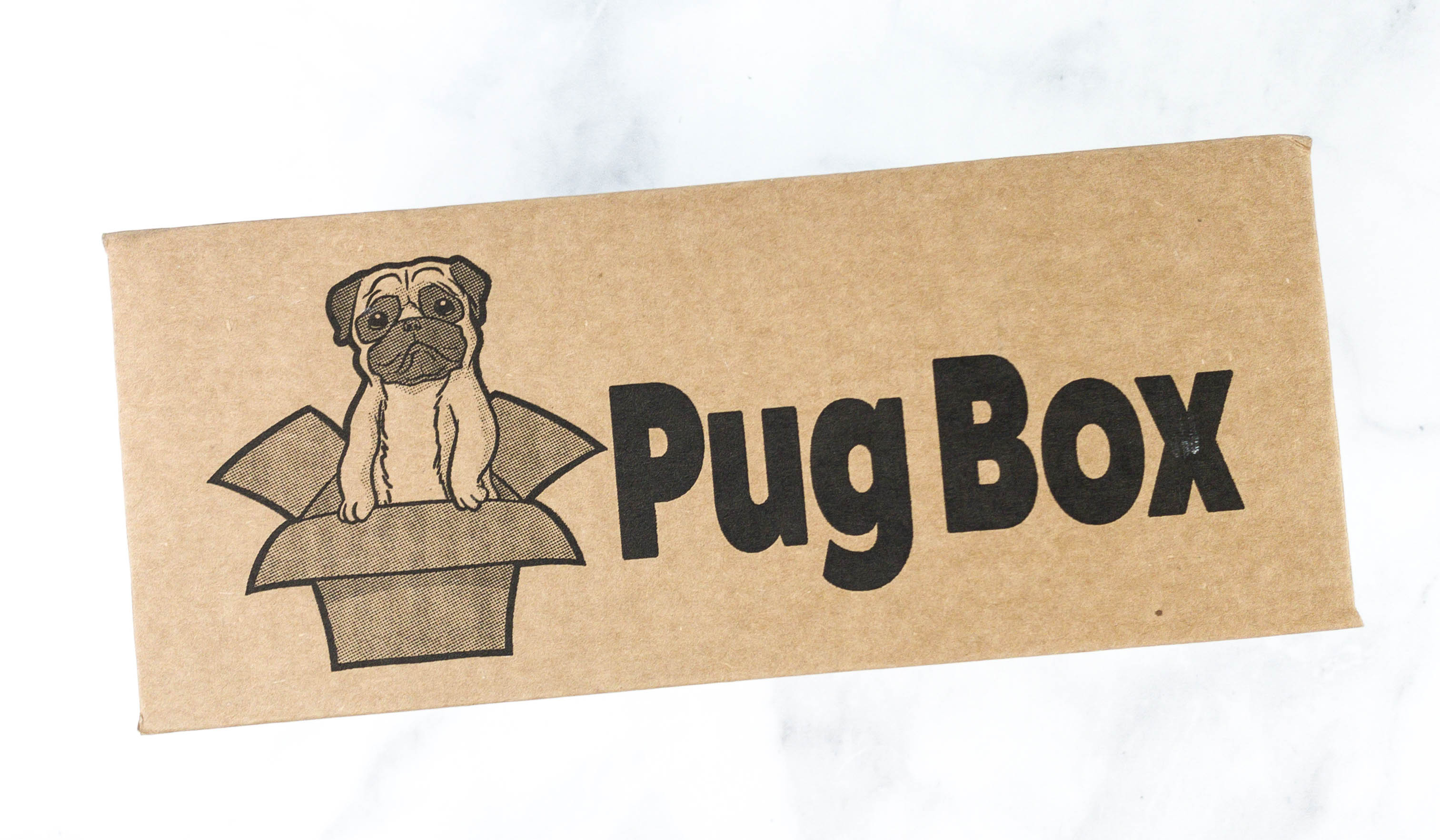 Pug Box is a monthly subscription built for adorable pugs and their owners! Each monthly box contains fun toys and delicious treats for the dog, as well as a cool pug-themed item for the human. The regular Pug Box is priced at $27.50 a month and contains 4-6 items, while the Premium Pug Box is $36.50 a month and contains 5-7 items.
This is a review of the Premium box!
DEAL: Get $5 off on your first box! Use coupon code HELLO5.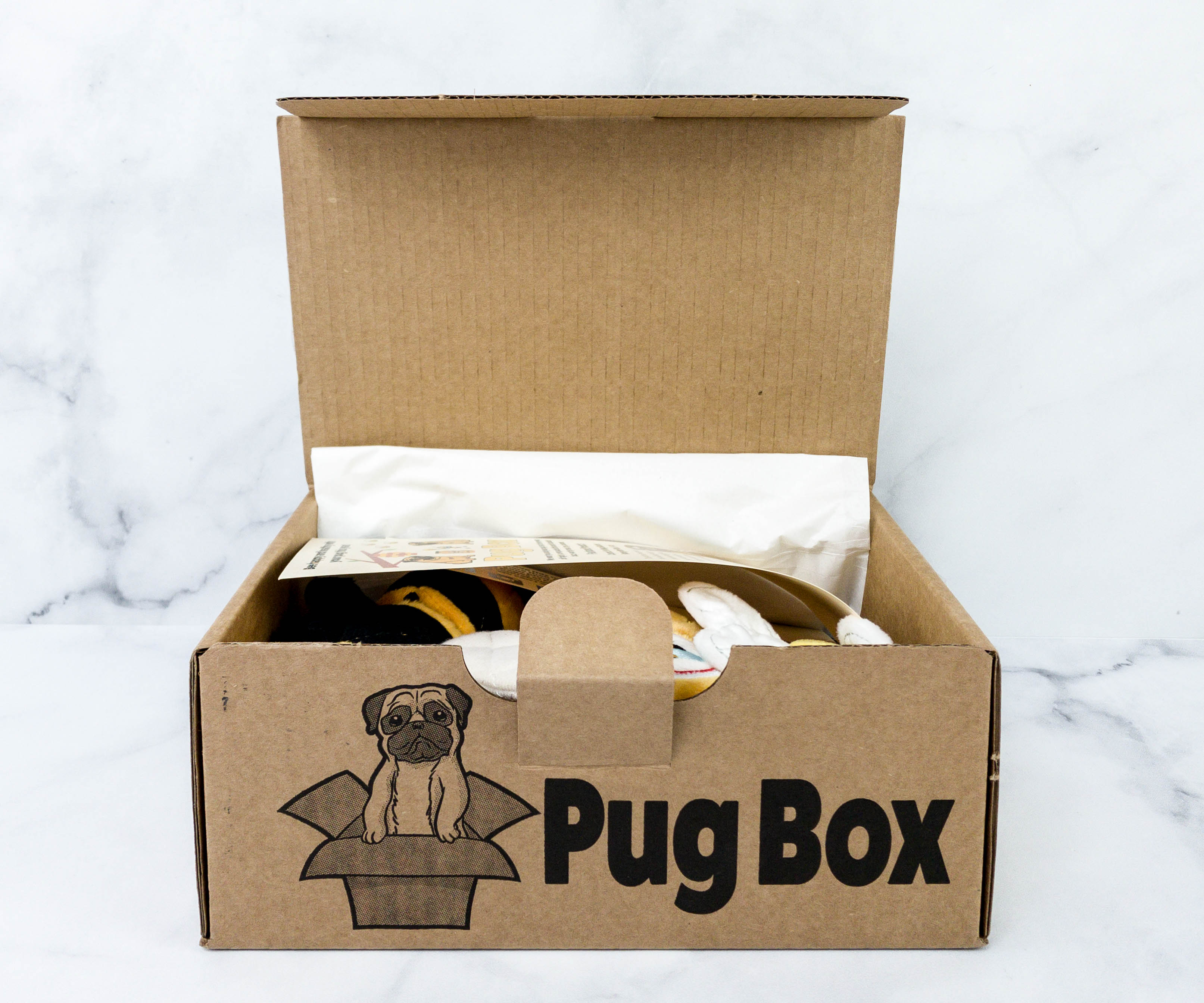 The items arrived in a brown box with Pug Box branding.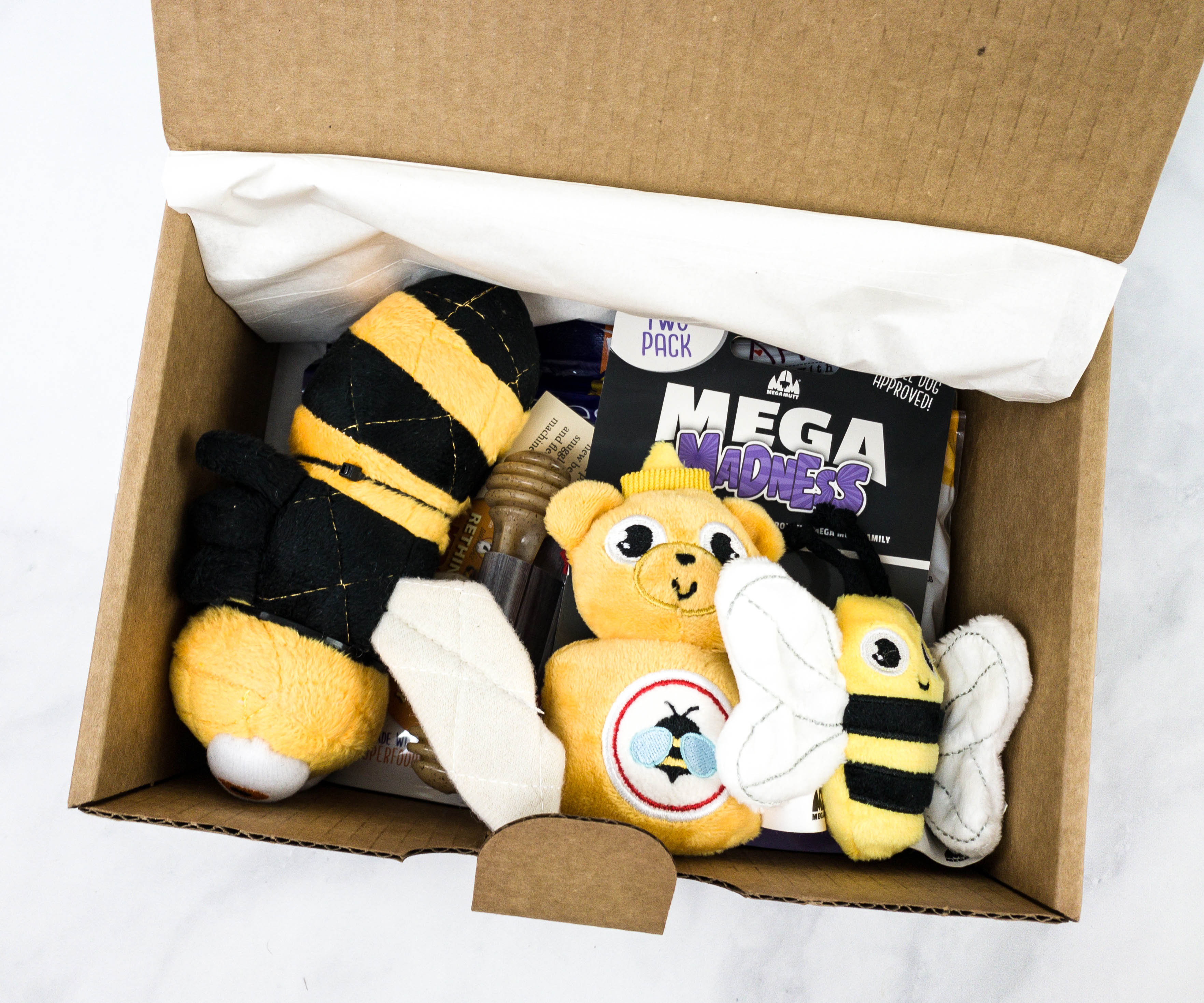 It's once again filled with a lot of fun toys and yummy treats for dogs!
This pamphlet has all the details about this month's items.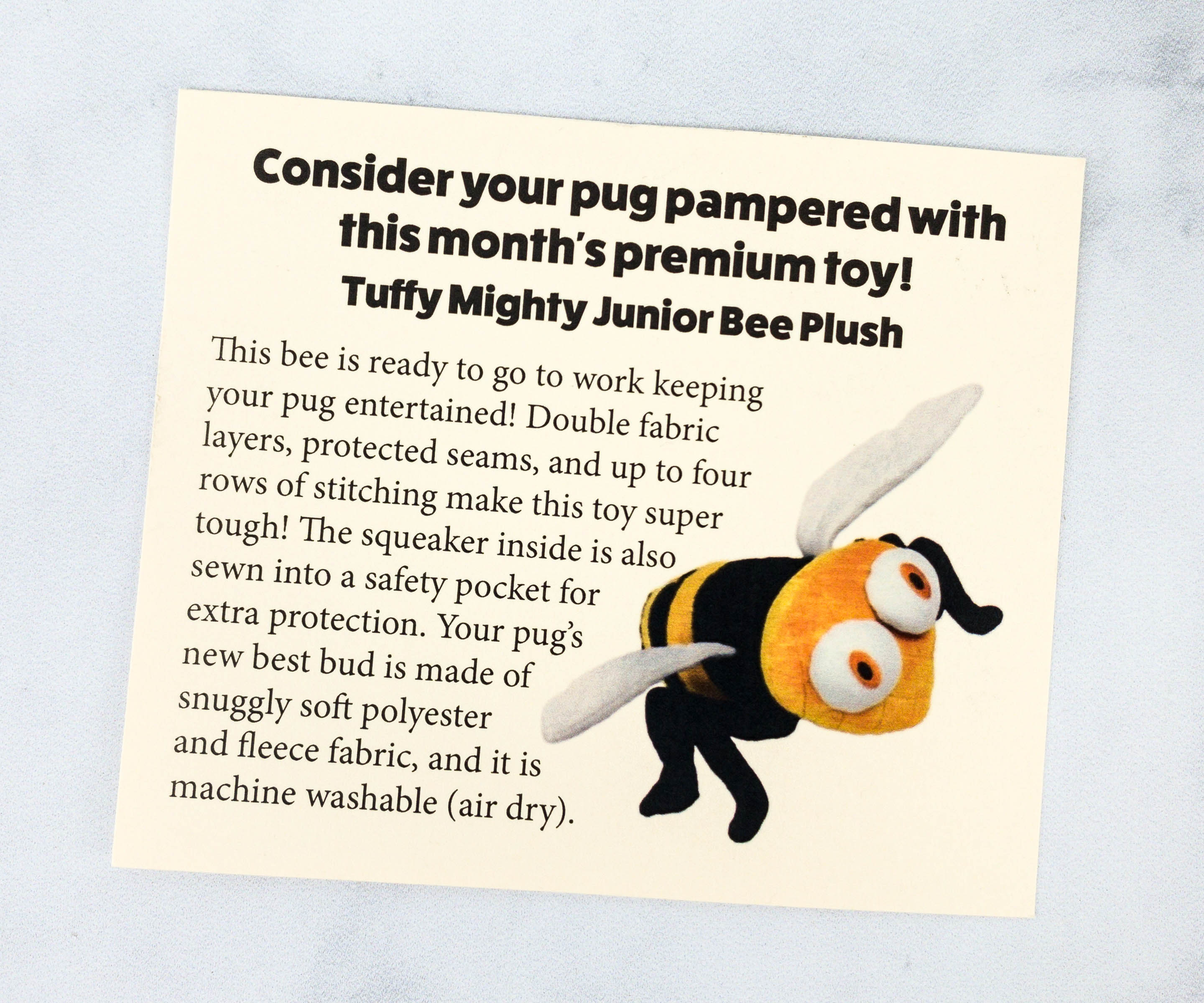 There's another card that features this month's premium item, Tuffy Mighty Junior Bee Plush!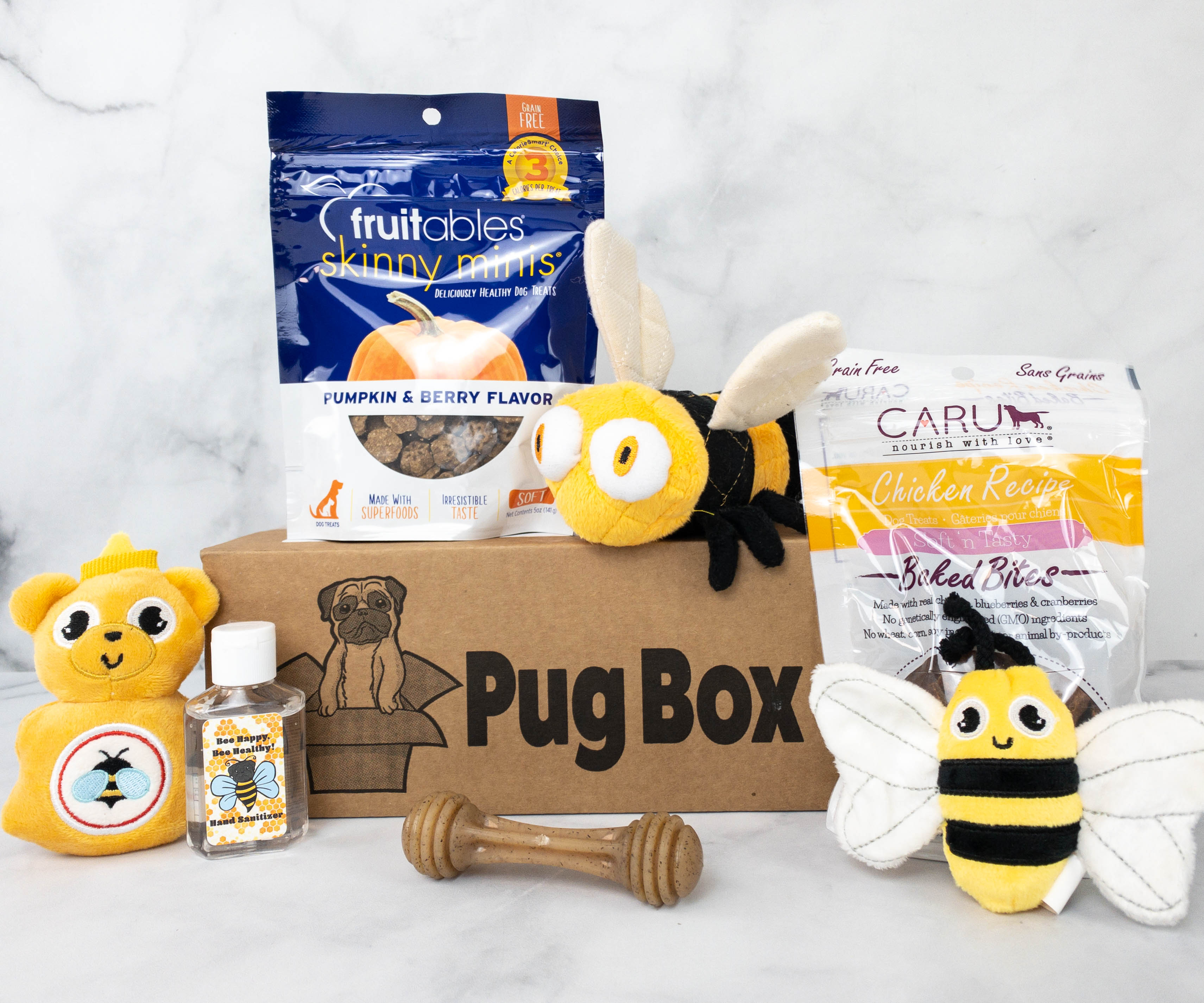 Everything in my January 2021 box!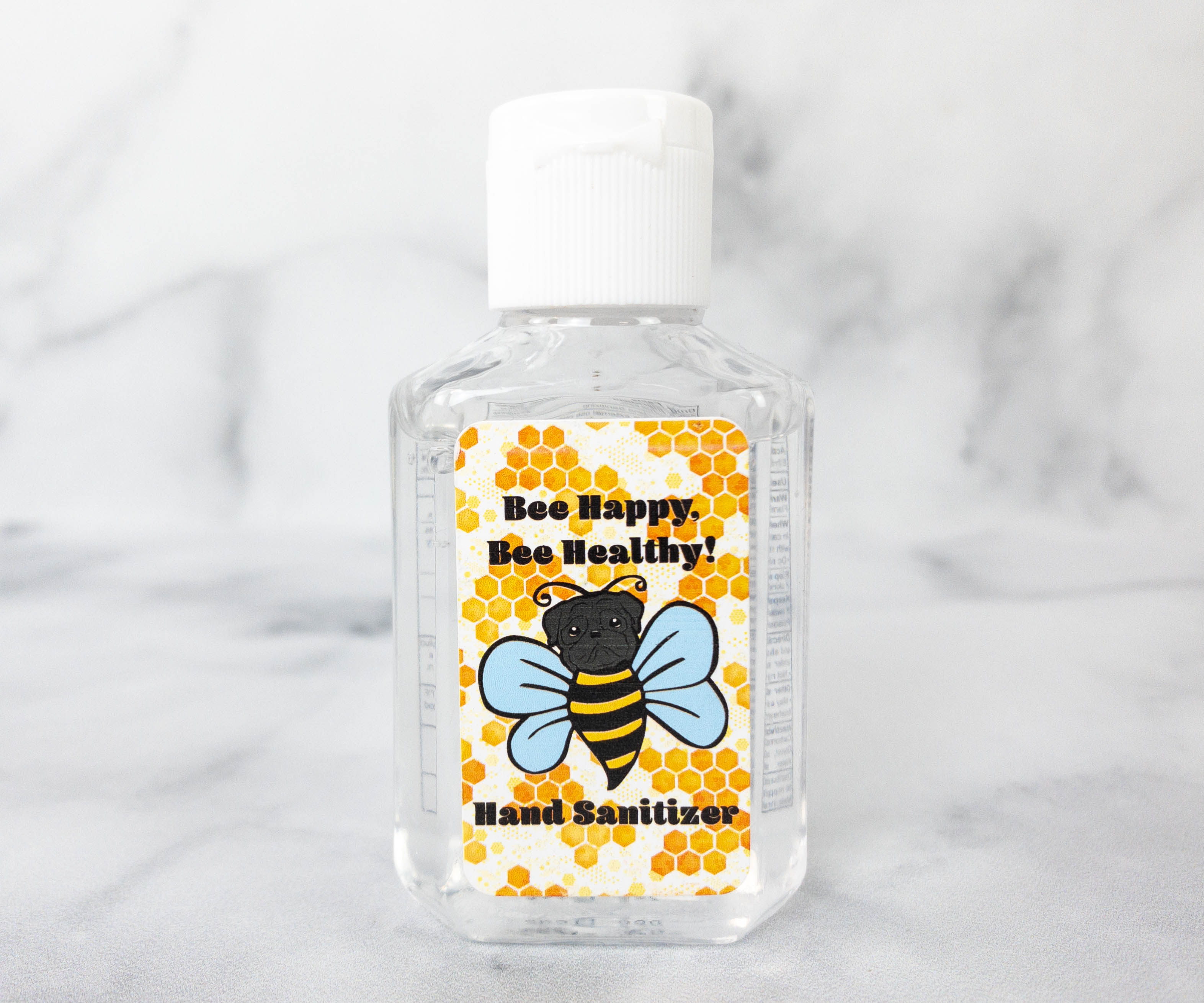 Bee Happy, Bee Healthy! Hand Sanitizer. The bonus item of the month is an antibacterial and bacteriostatic hand sanitizer.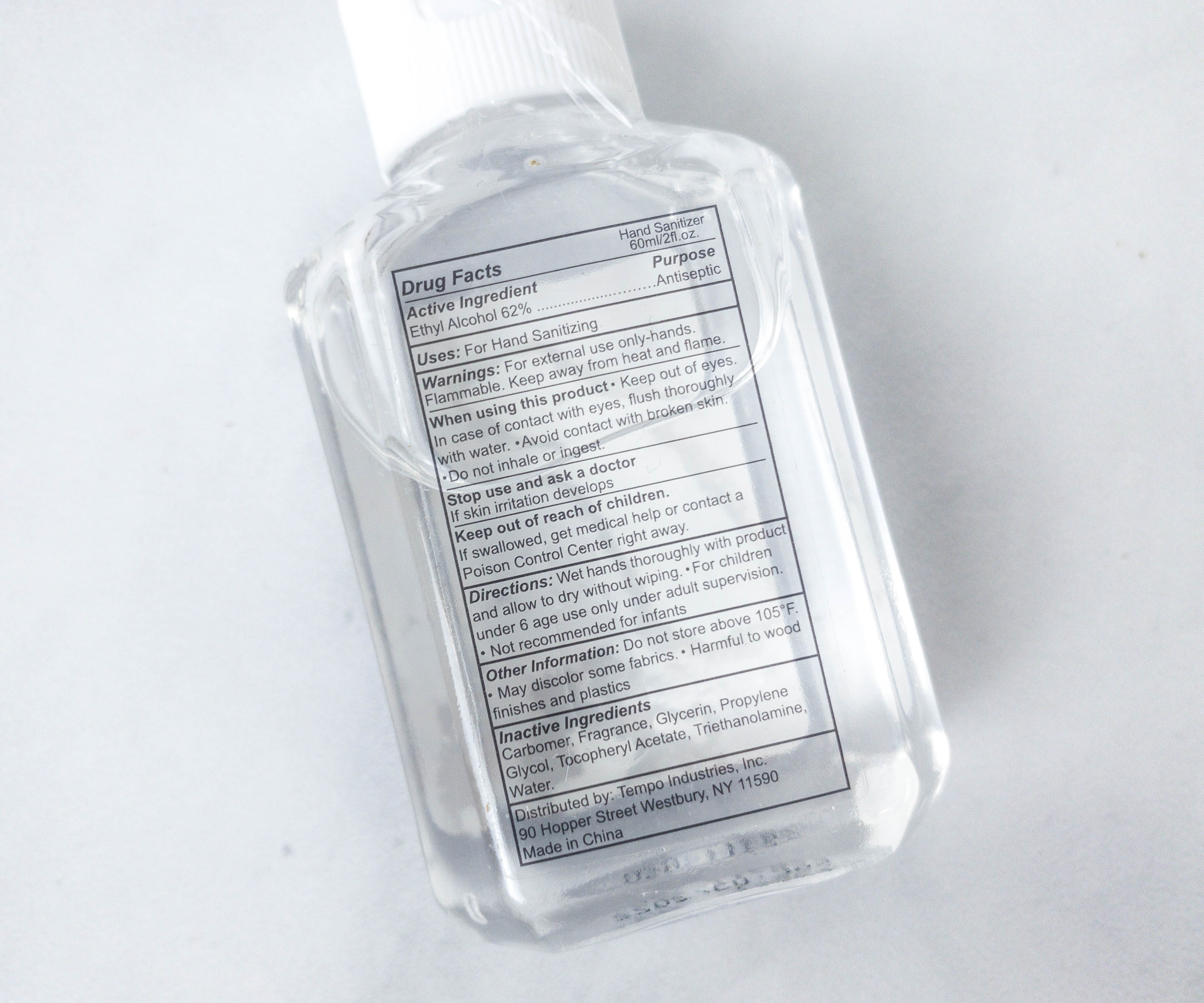 This sanitizer is made from ethyl alcohol, water, carbomer, triethanolamine, glycerin, propylene glycol, and tocopheryl acetate. It has a light scent and it also quickly evaporates, keeping your hands germ-free and moisturized!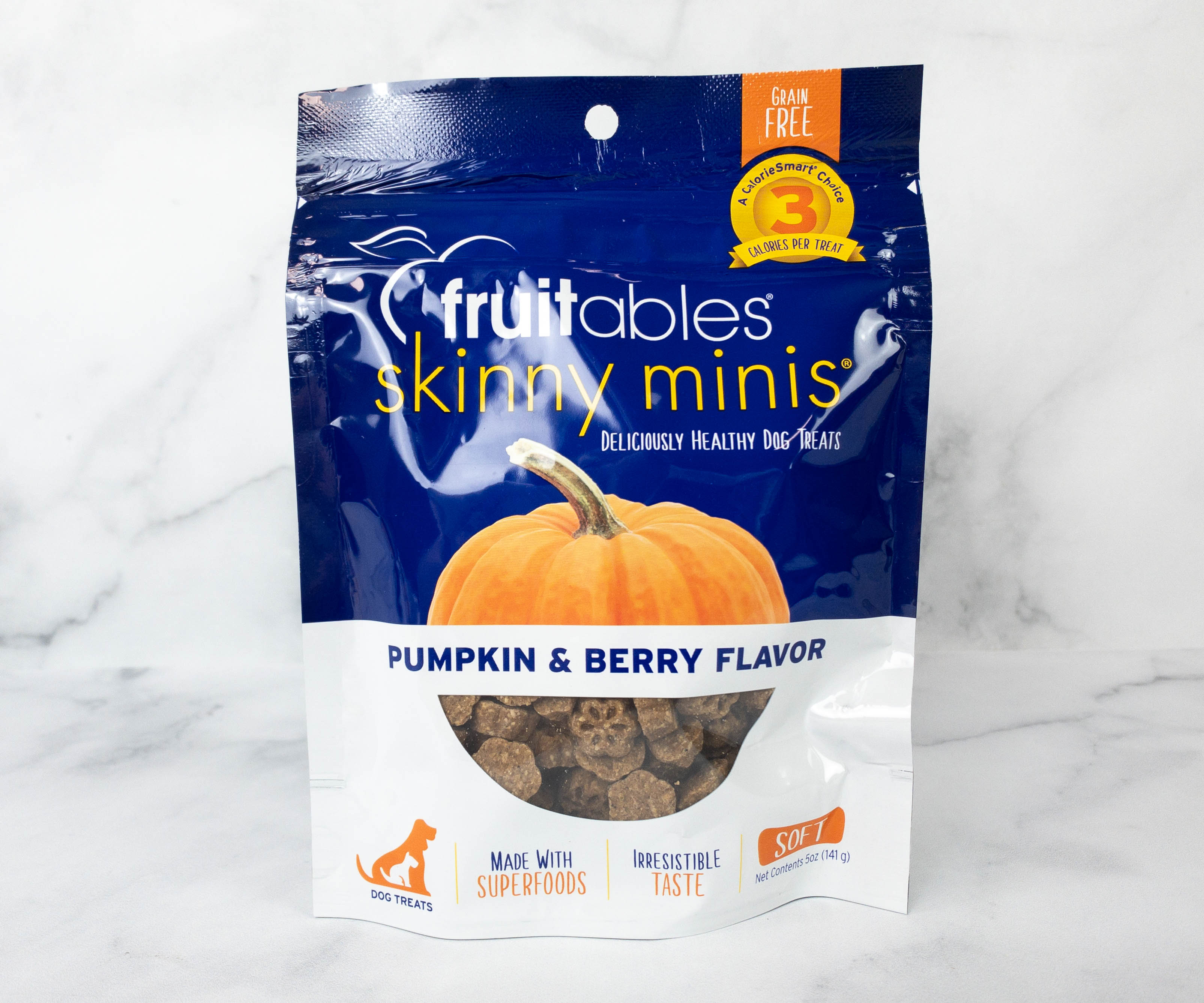 Fruitables Skinny Minis Pumpkin & Berry Flavor Dog Treats ($5.49) This bag of delectable dog treats are made with pumpkin, chickpeas, honey, flaxseed, baked apples, and cinnamon!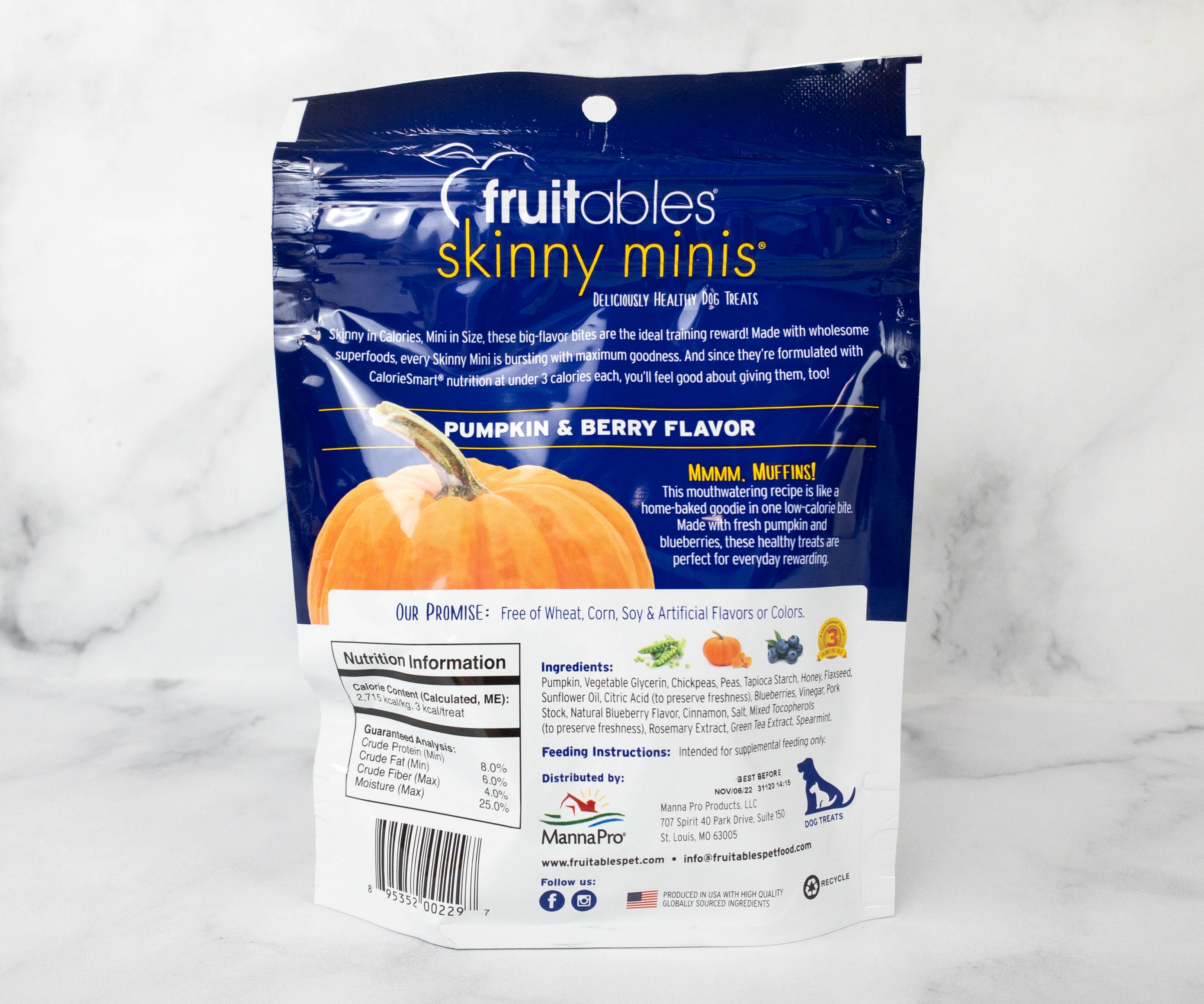 These treats are free from wheat, corn, soy, and other artificial flavor or coloring. It's also a great source of protein, fiber, and other essential nutrients.
Inside the box are bite-sized, flower-shaped treats with a soft and chewy texture. It's an ideal snack to serve in between your dog's meals or as a training reward treat.
Caru Chicken Recipe Baked Bites Dog Treats ($7.79) Here's another delicious bag of treats in the box! This time it is made with protein-rich chicken and antioxidant-rich blueberries and cranberries.
These treats also contains beet molasses, chickpeas, coconut glycerin, dried cultured skim milk, and preservatives.
Each bite-sized piece is soft and moist! These are great whether as a training reward or as a simple snack.
Sodapup Honey Bone Toy Small ($6.99) It's a honey dipper-shaped dog toy made from non-toxic and FDA-compliant materials, which includes innovative nylon and wood composite.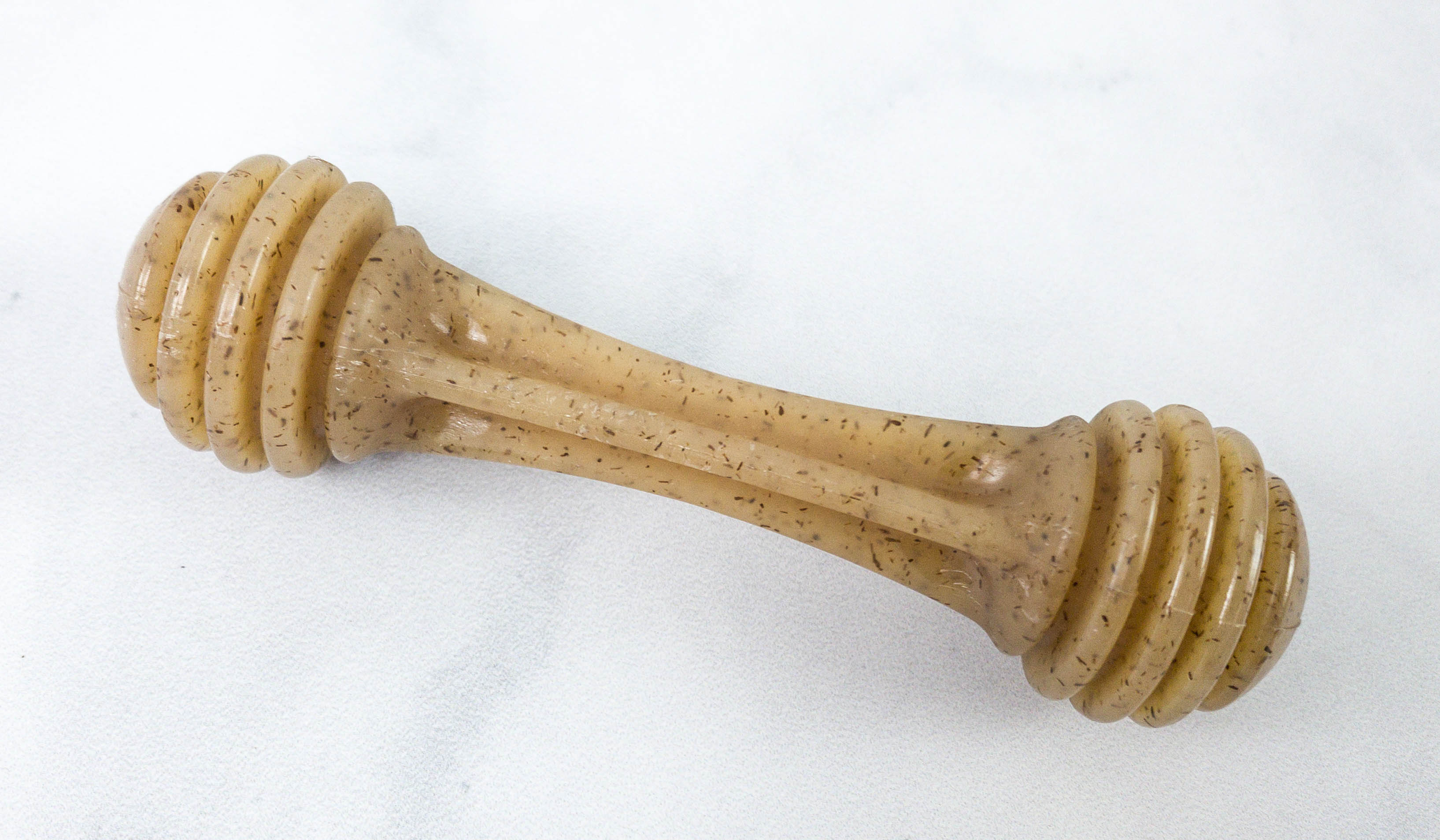 This ultra-durable toy is designed to provide your dog a satisfactory chewing experience and to keep their teeth clean as well. It can also help reduce boredom and relieve separation anxiety!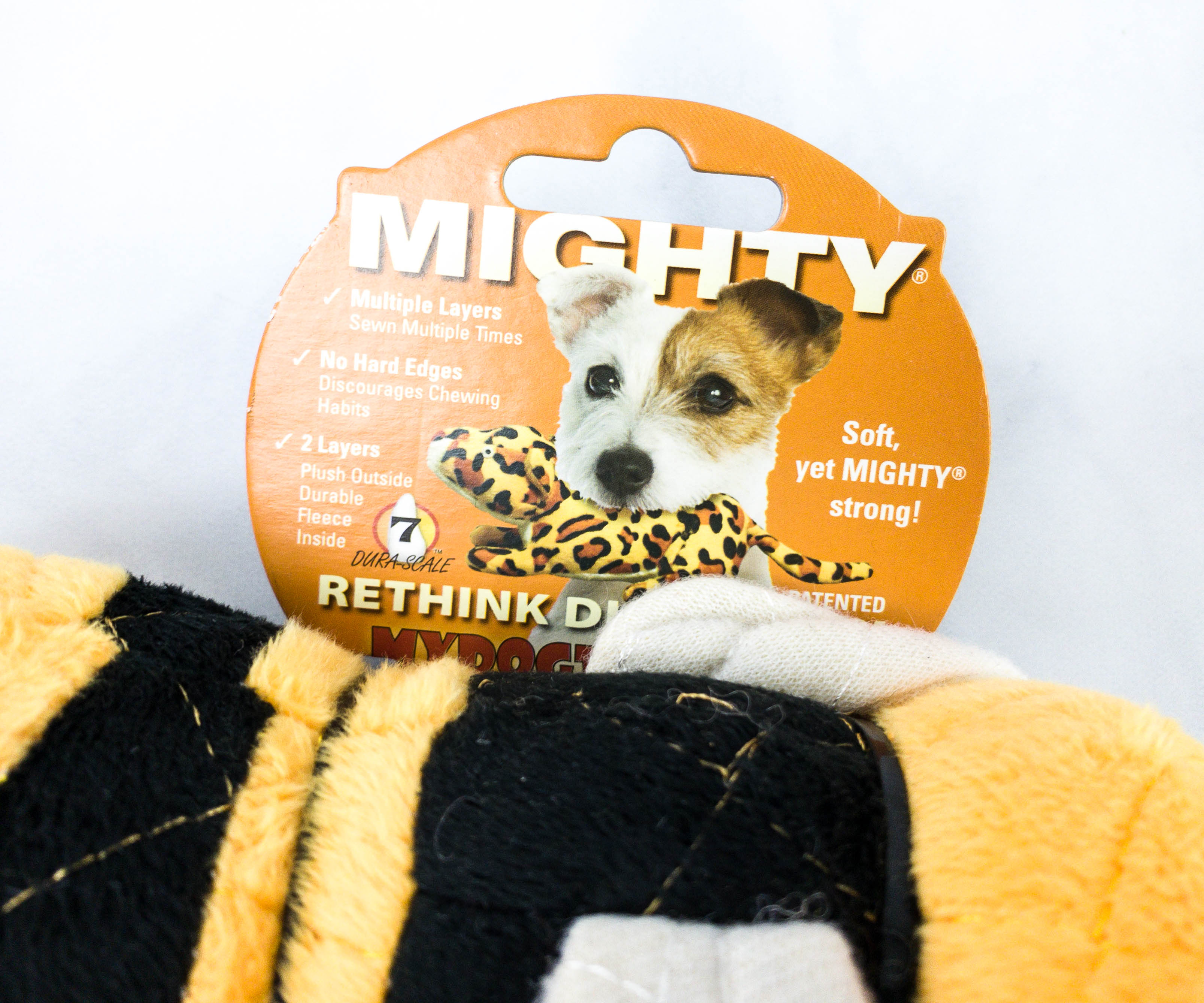 Mighty Bug Bee Dog Toy ($26.46) The featured toy of the month is a bee plushie! It's made with soft plush on the outer layer and heavy fleece underneath.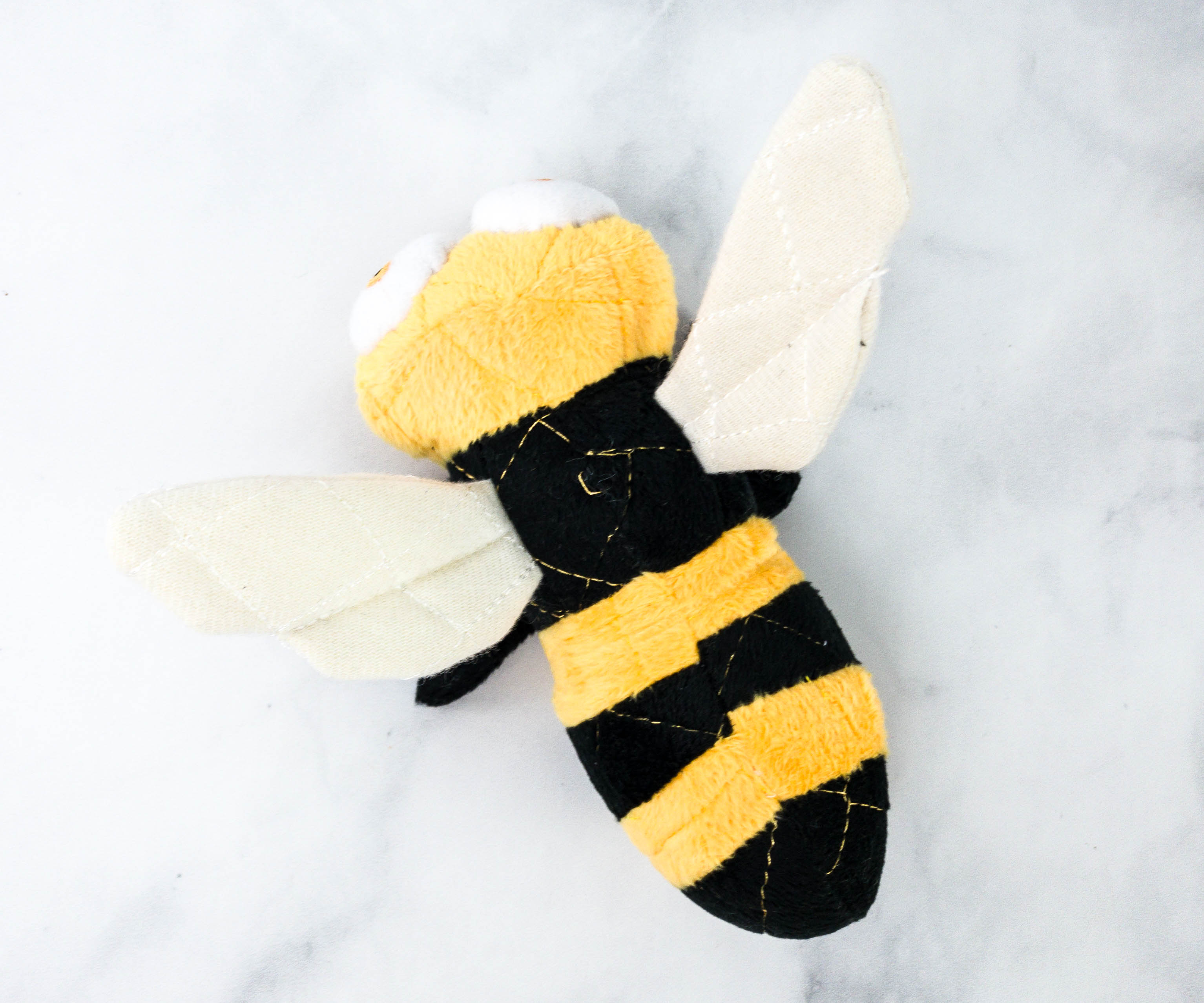 This plush toy features a multiple rows of stitching all over, providing additional bind to hold the seams together and make it extra durable!
This toy is well-detailed. It comes with a pair of huge eyes, slim wings, and legs. Its body is soft and cuddly as well!
It's great for playing fetch, but most of the time, Buffy just really likes cuddling with her new bee plushie!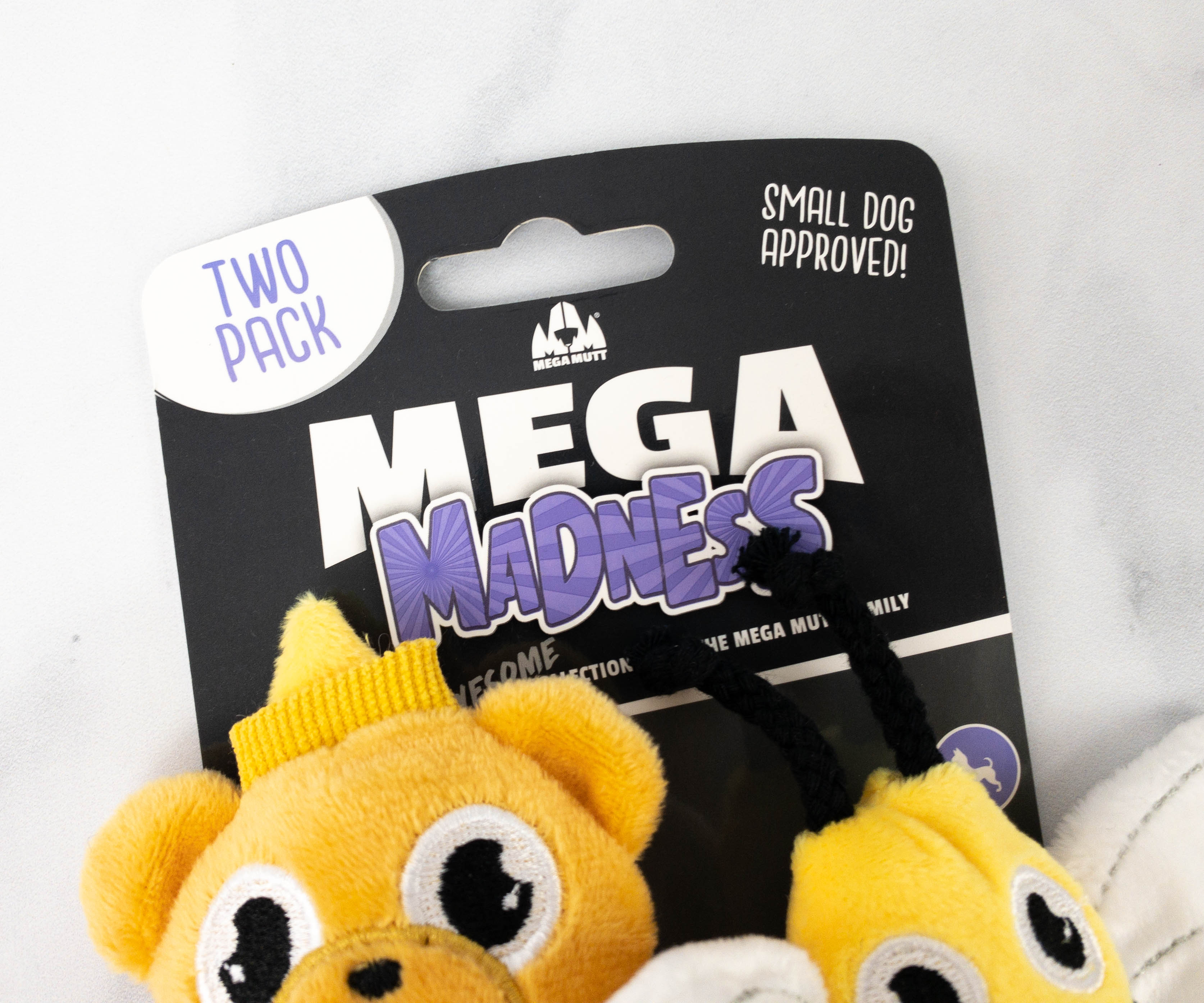 Mega Madness Two Pack Dog Toy ($7.99) The next toy is a pair of plush toys made for small dogs!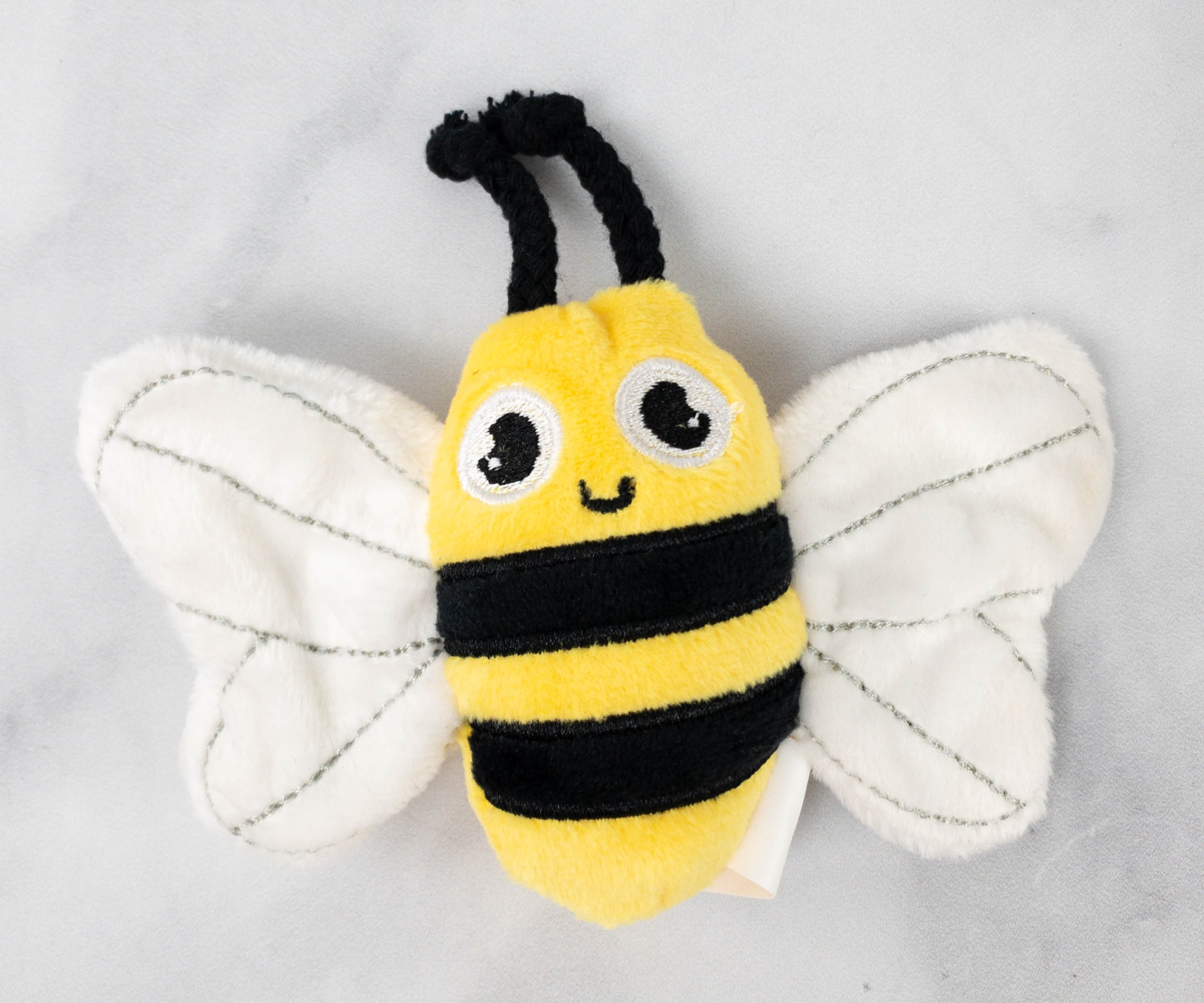 The first toy in the pack is a bee! Compared to the first bee toy this one is not as bulky!
The next toy is a plushie inspired by a bottle of honey! It's soft and squishy, plus it features embroidered eyes, nose, and lips. It even has a bee logo on its body!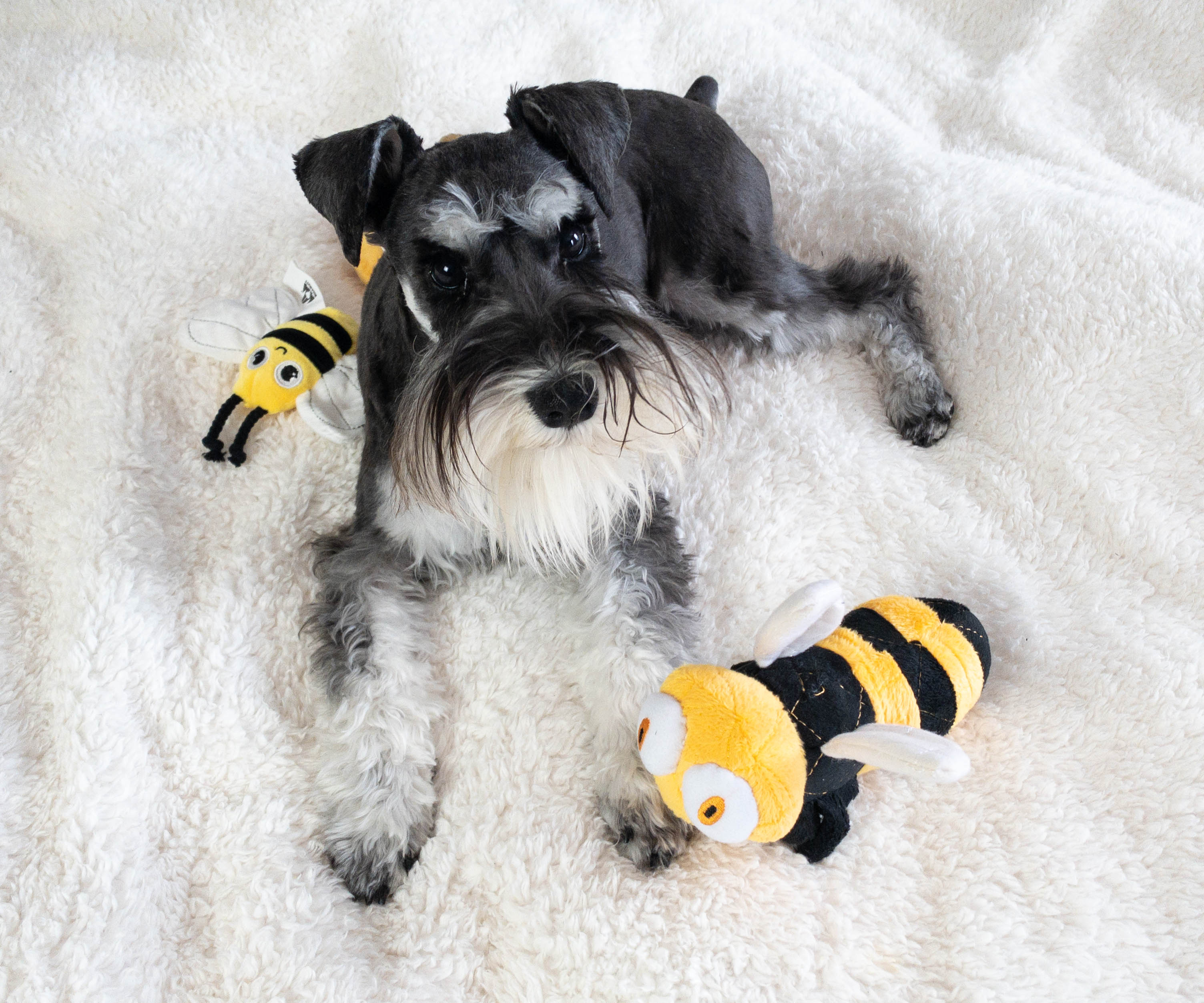 Here are Buffy's new play buddies!
Buffy also loves chewing. It's a good thing that we received an ultra-durable dog toy in our box!
Pug Box sends durable toys and delicious treats, keeping both dogs and pet parents happy. This month's box is fun because it's bee-themed! The toys are shaped like bees, and there's even one that's shaped like a bottle of honey. Of course, there are also treats that Buffy loved! Her favorite is the beef jerky. She loves having them as a snack! Another thing I like about this subscription is that they send an exclusive item for pet parents, and this month, it's a hand sanitizer that helps get rid of germs without being harsh on the skin. If you want fun goodies for your dogs and for yourself as well, this subscription fits the bill!
What do you think of this month's Pug Box?
Visit Pug Box to subscribe or find out more!