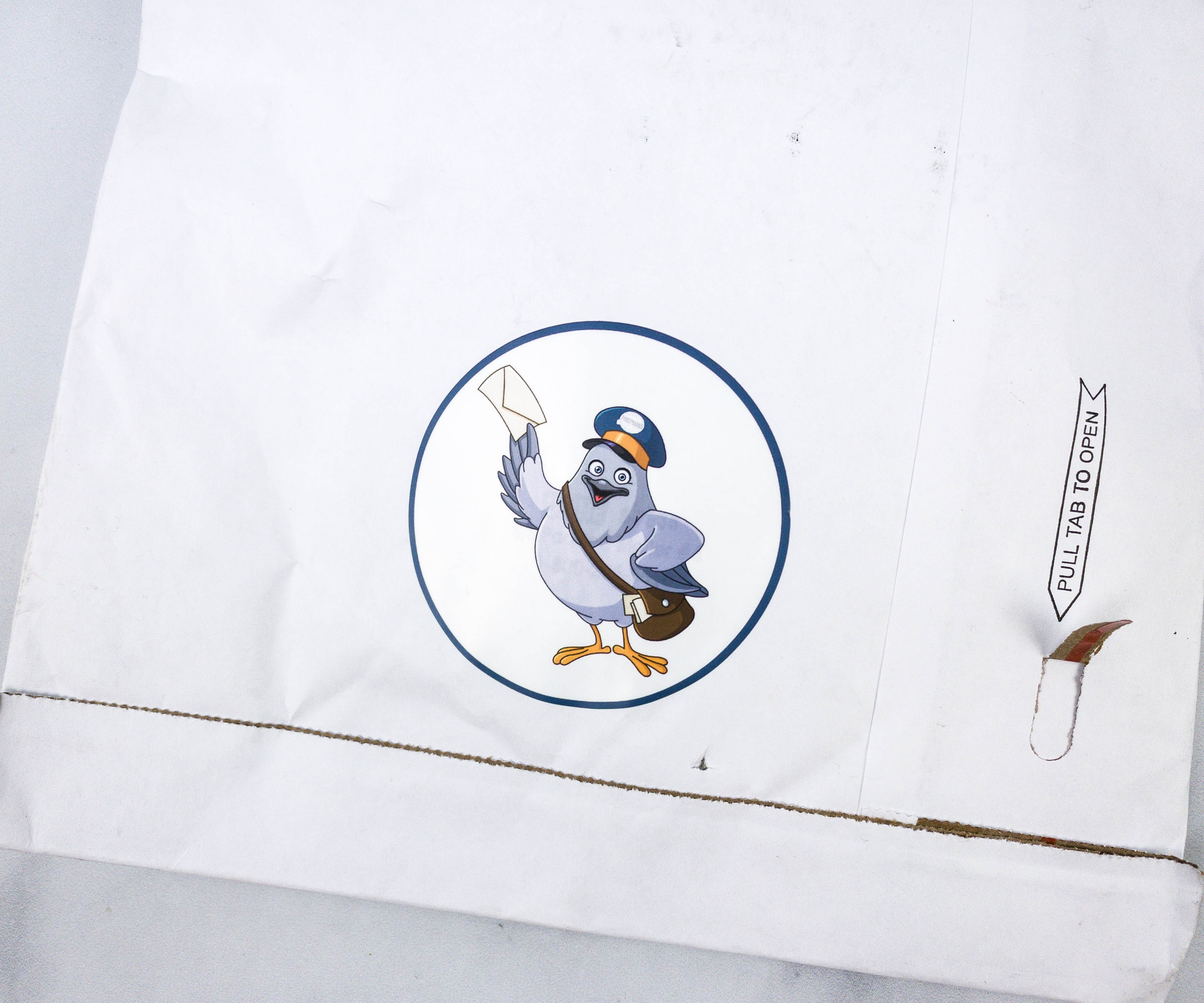 PostBox by Postmark'd Studio is a monthly paper & stationery subscription. Every box costs $25 a month plus shipping and contains a variety of handcrafted greeting cards, postcards, stamps, and other stationery items. There's a new theme to look forward to every month, and they even send random gifts on some months, so you don't want to miss a box! Also, you can save on longer subscription plans!
DEAL: Get 40% off or $10 off your first box when you sign up for a 3-month subscription. Use the code HS404ME.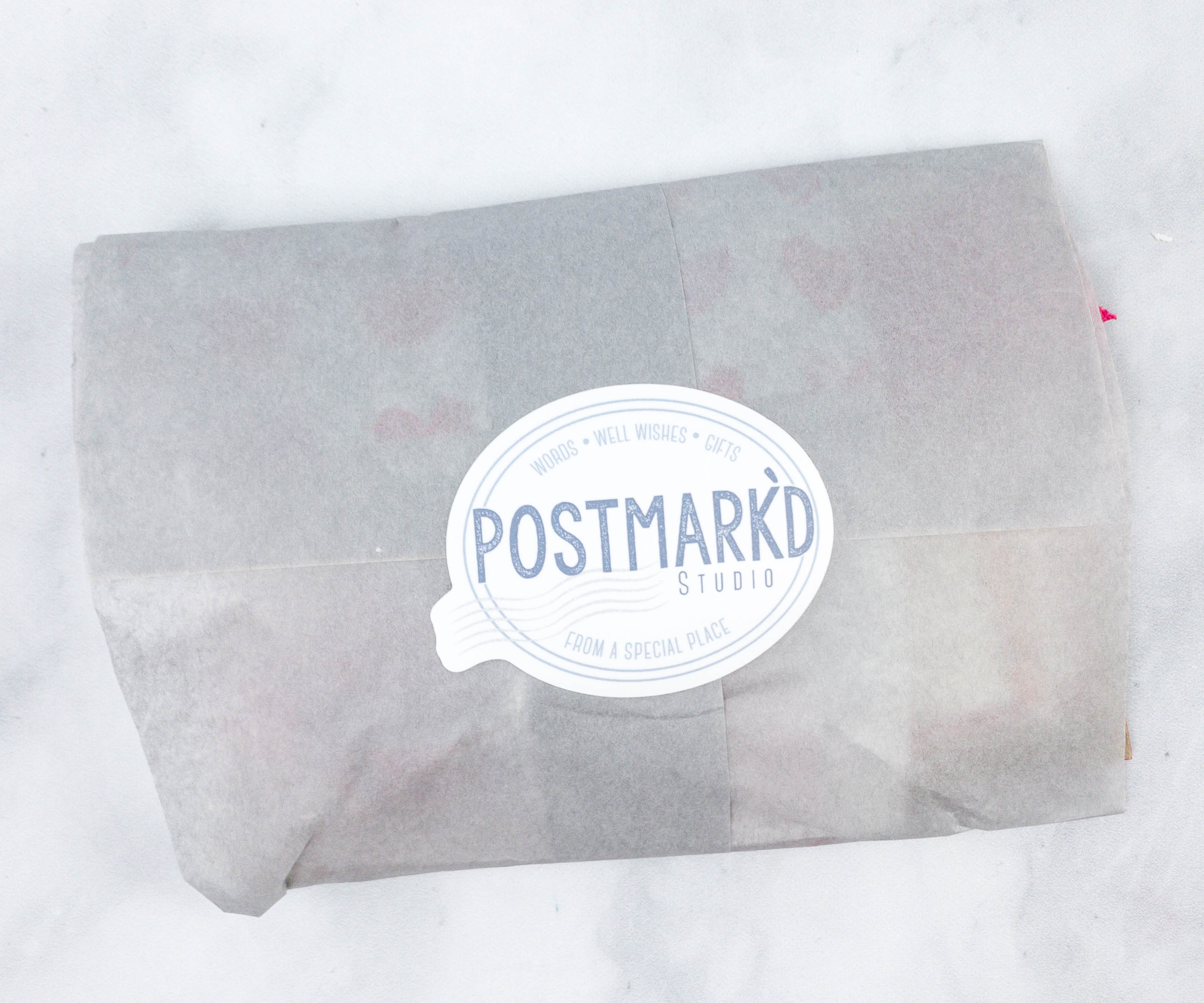 The items were wrapped in tissue paper. It was sealed with a Postmark'd Studio sticker.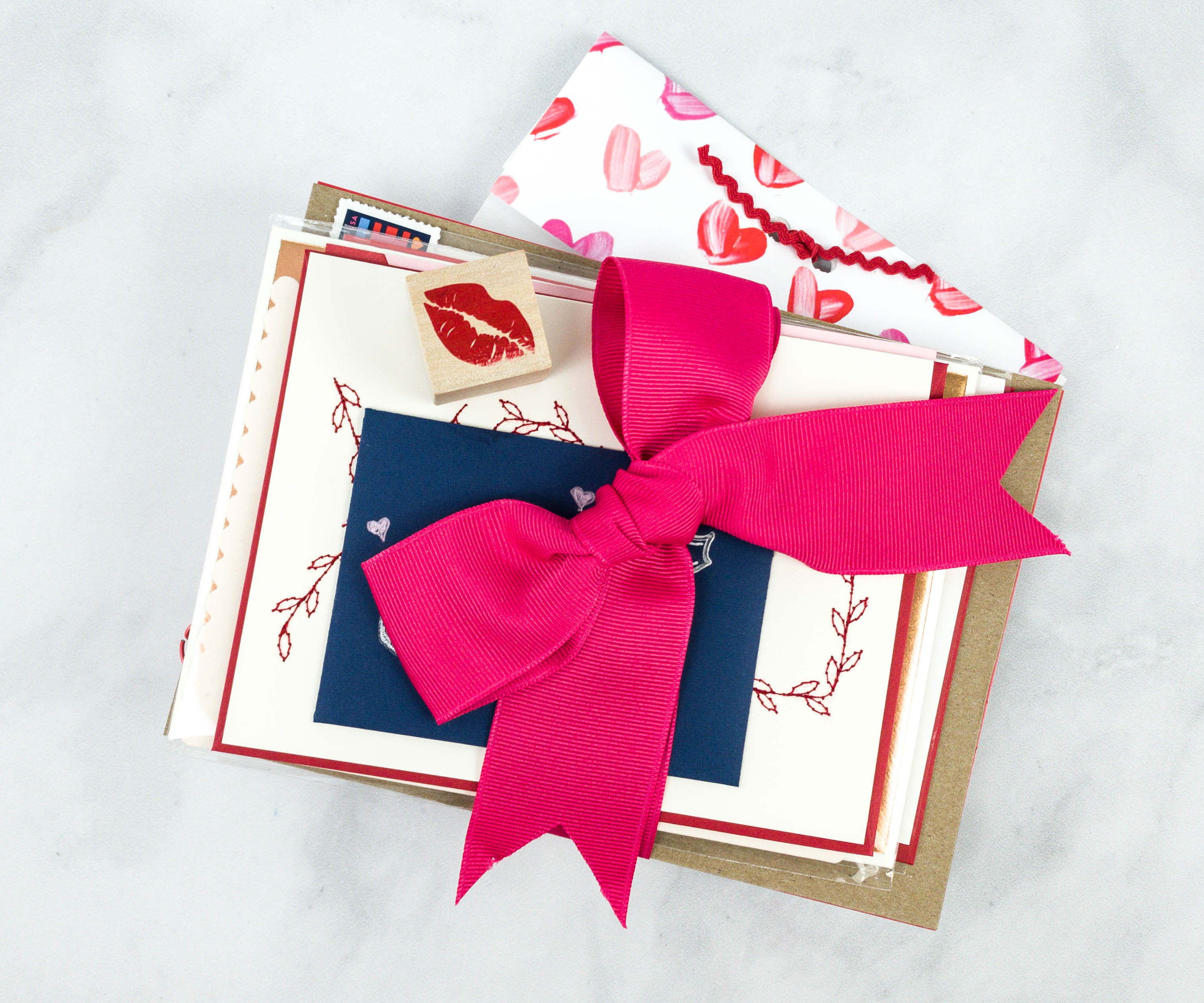 All of the items are securely wrapped with a fuchsia cloth ribbon, still maintaining a classy look.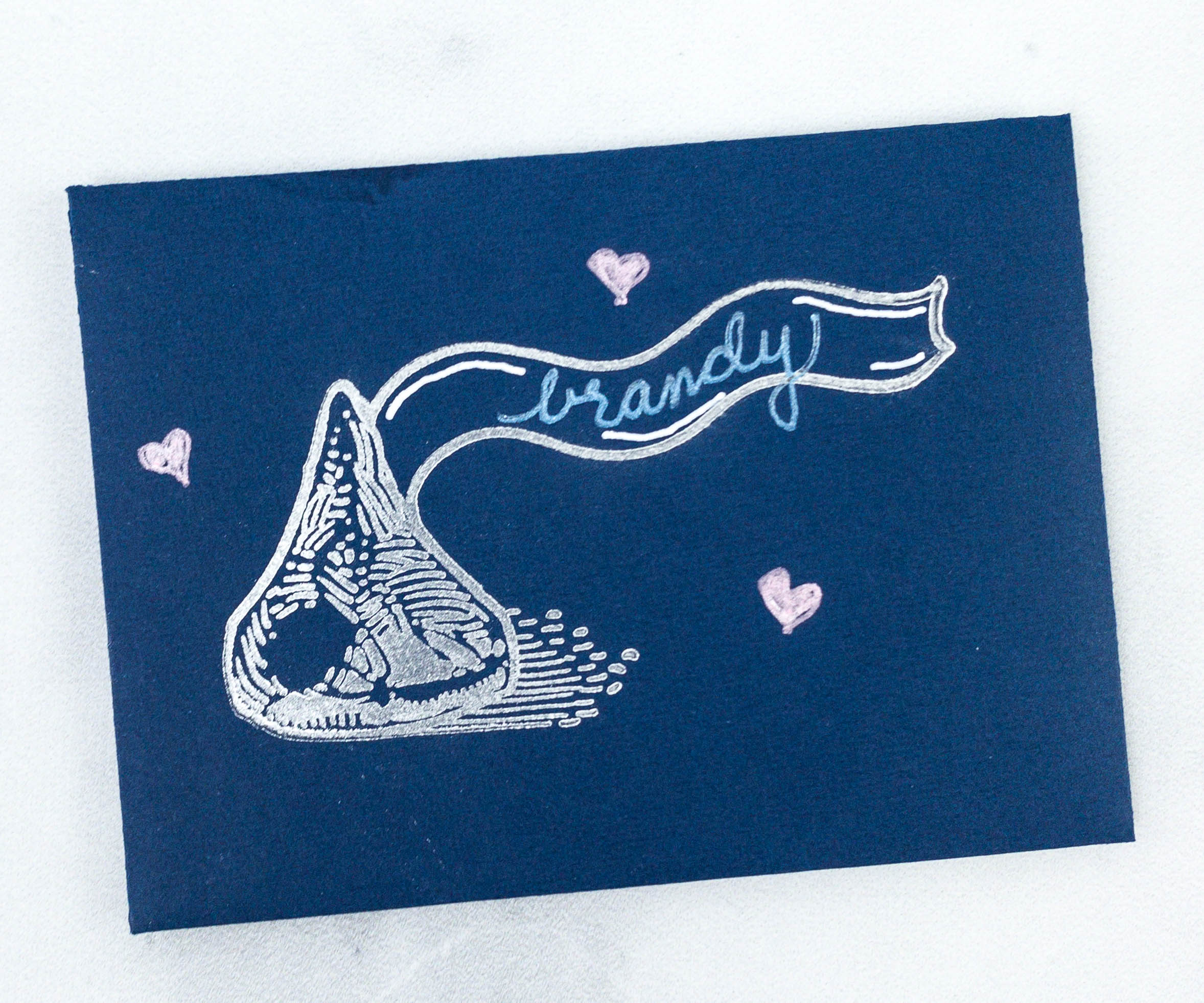 There's an included blue envelope with a kisses chocolate print design, addressed to me. There are even small hearts on it.
It's a note from one of the curators, Anne!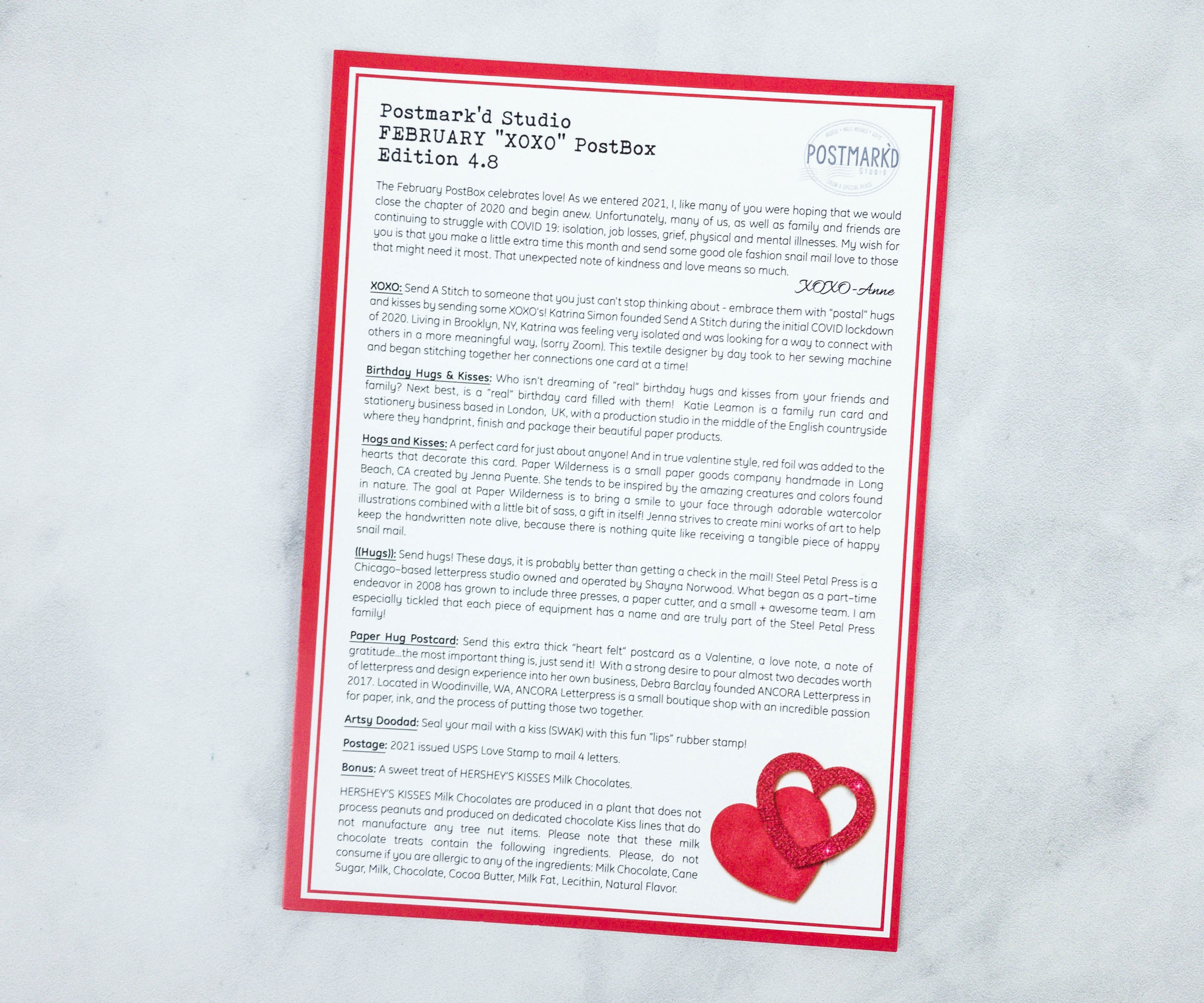 The information card lists all of the products in the box. The theme for February is XOXO.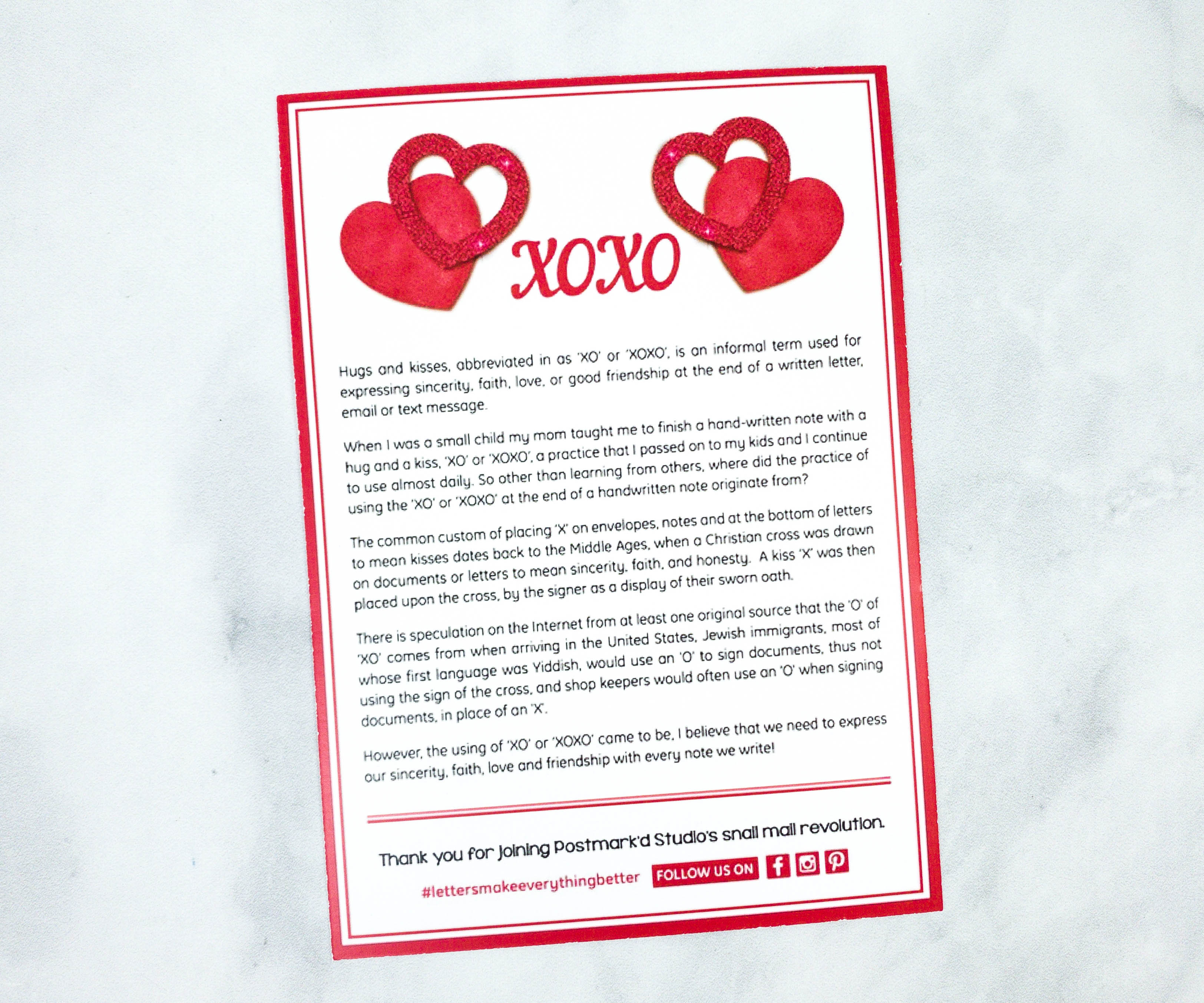 The flip side of the info card contains fun facts about the term XOXO.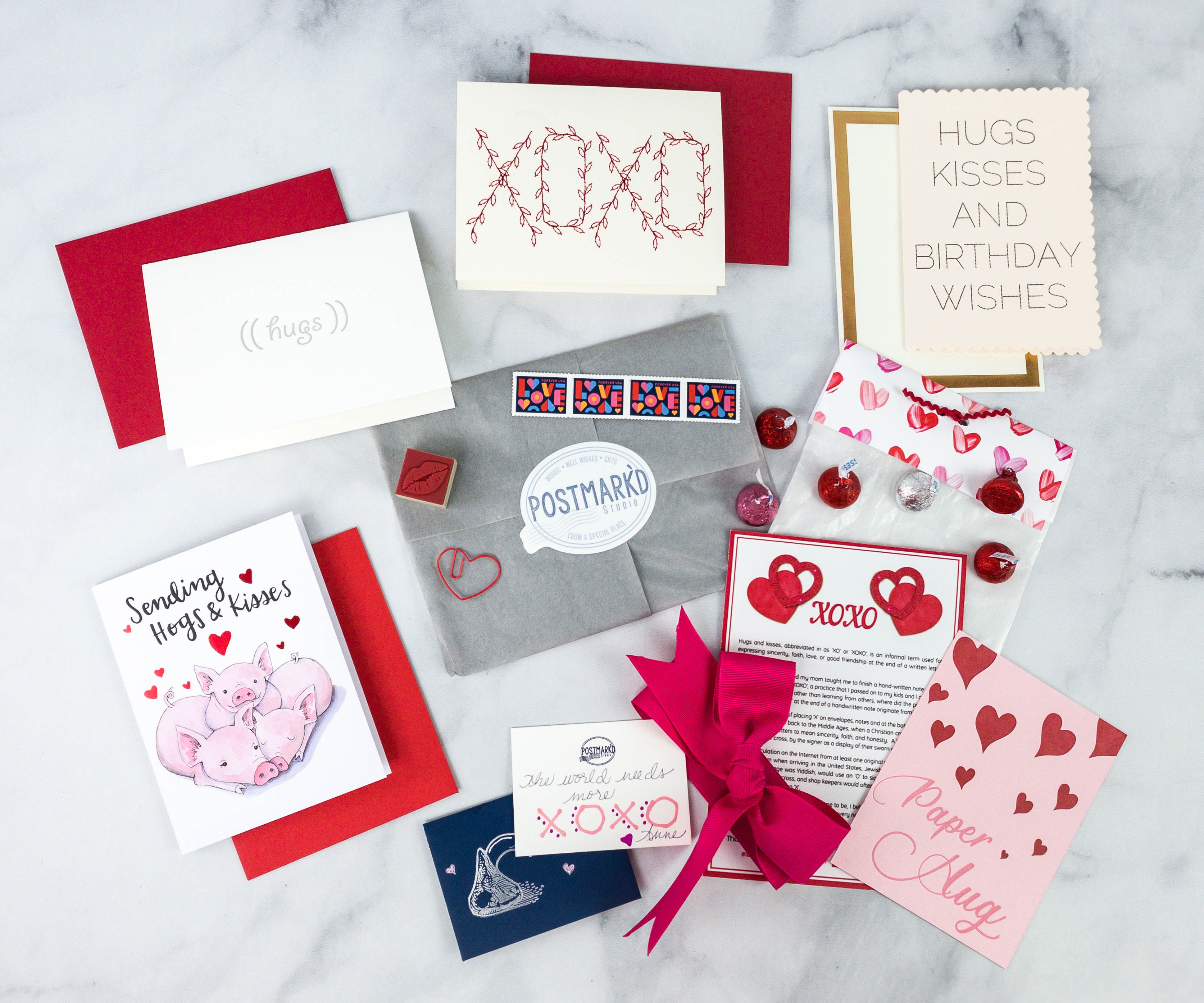 Everything in my box!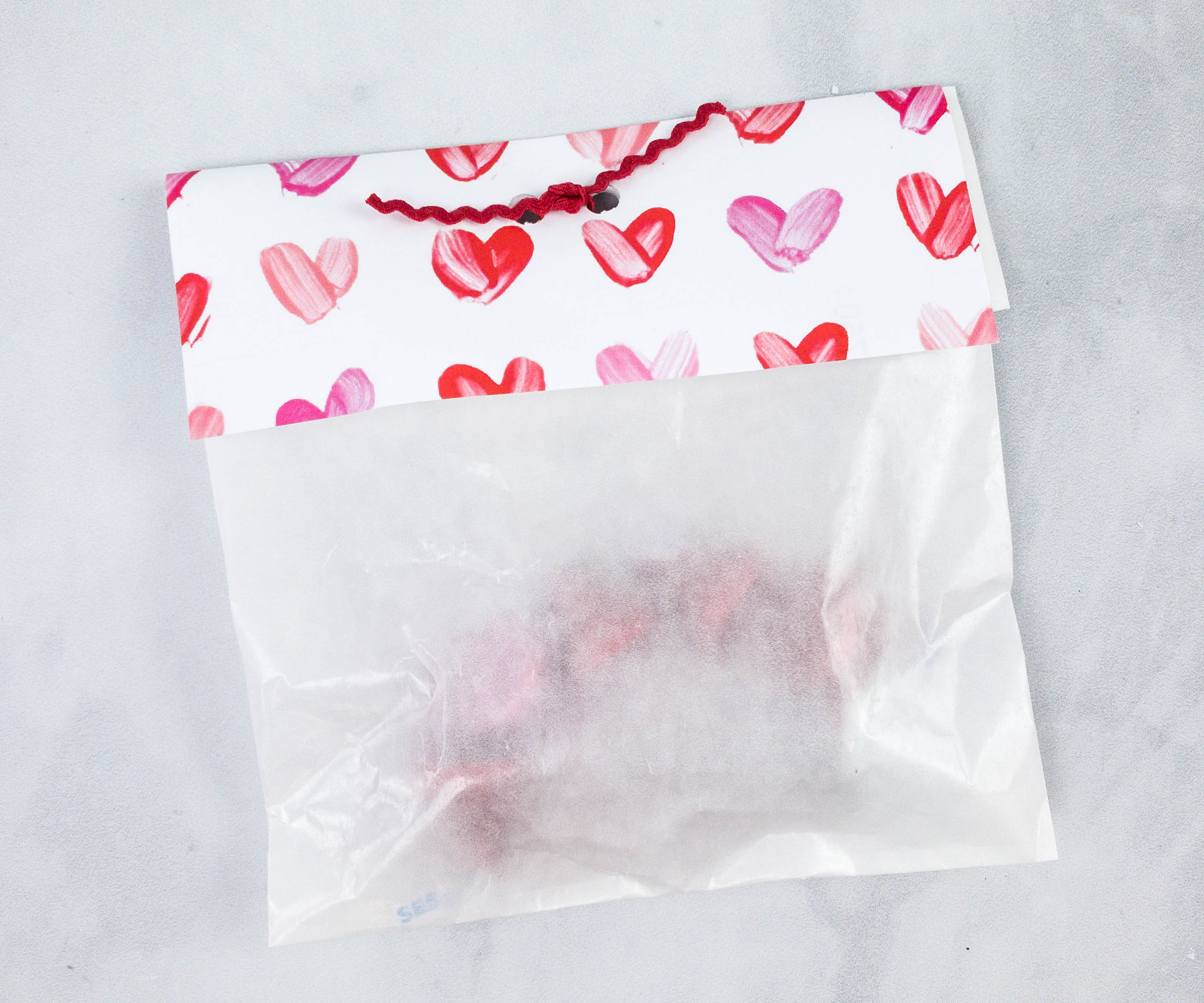 Hershey's Kisses Milk Chocolates. They included chocolates as a bonus for this month, and the Kisses were even packed in a cute bag.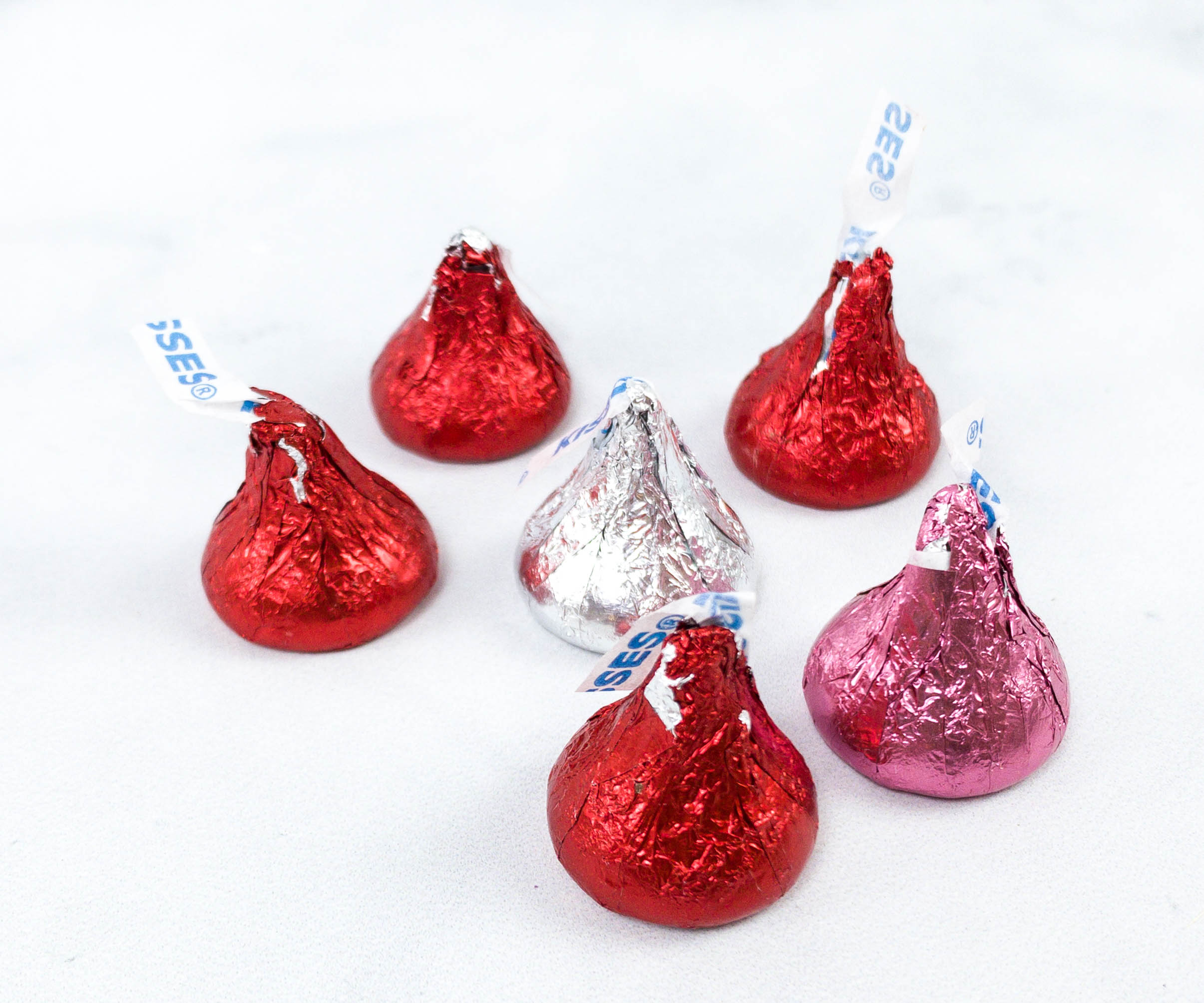 There are four Kisses in red foil, one pink, and one silver. They incorporate the colors of Valentine's!
Lips Rubber Stamp. The artsy doodad for this month's box is a stamp that you can use for greeting cards or for other craft projects.
It's a lip-shaped rubber stamp, and it's well-detailed.

Postage. As always, they include postage stamps in every package. I'm happy to get four love stamps in bright colors!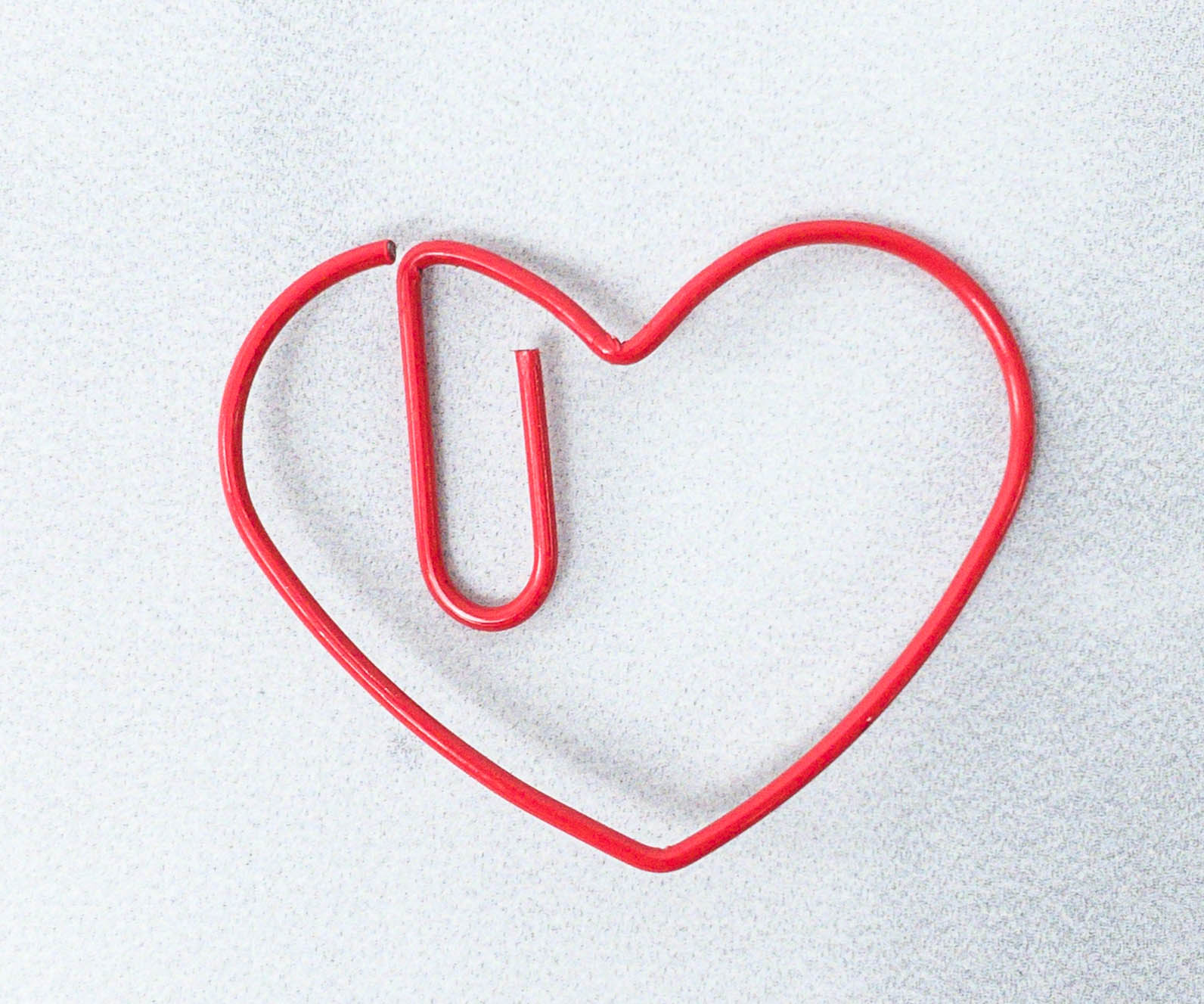 Heart Paper Clip. There is also a heart-shaped paper clip included in the package. It's cute!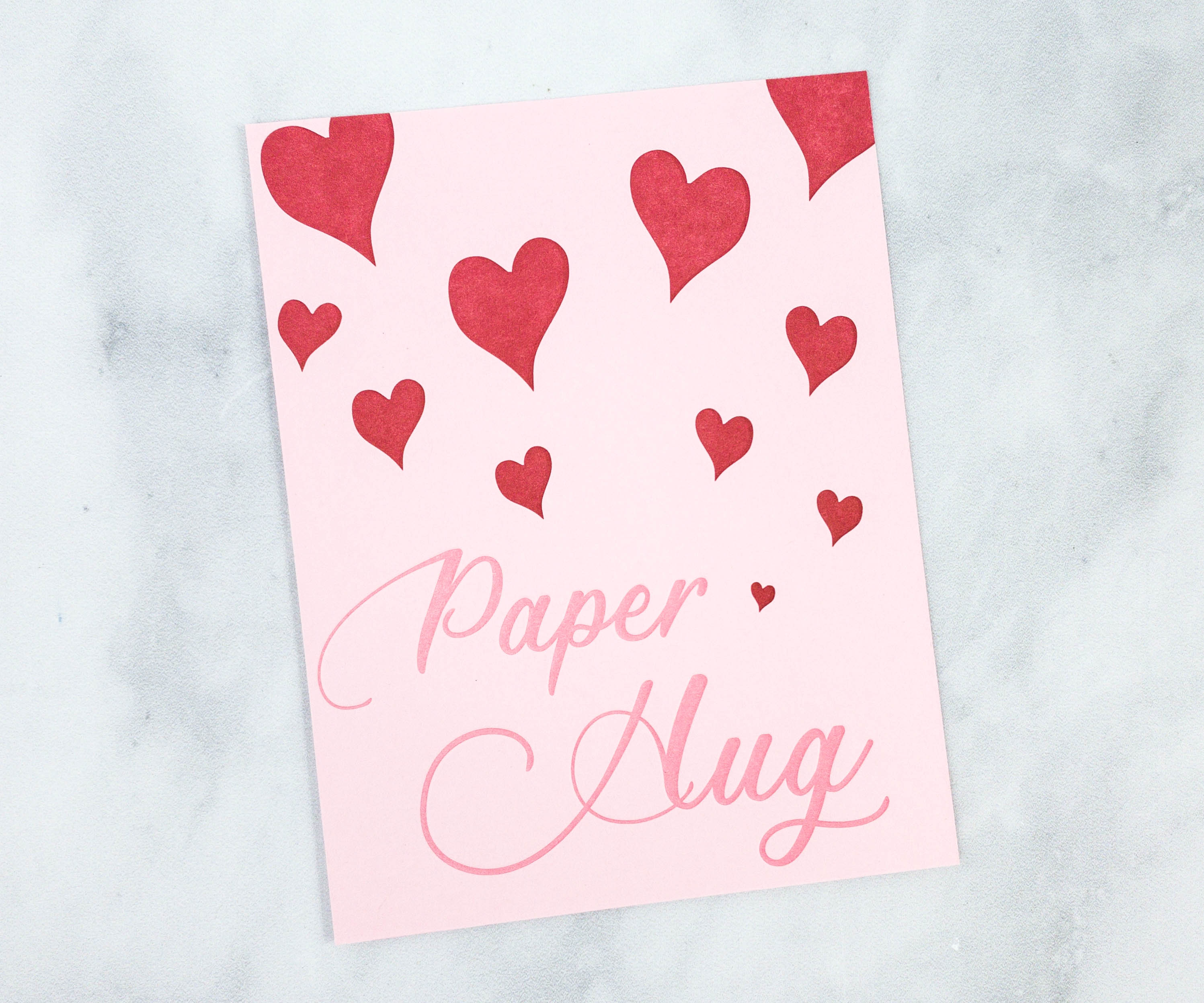 Paper Hug Postcard. This pink postcard is lovely! There are hearts on the upper part and it also says "Paper Hug"!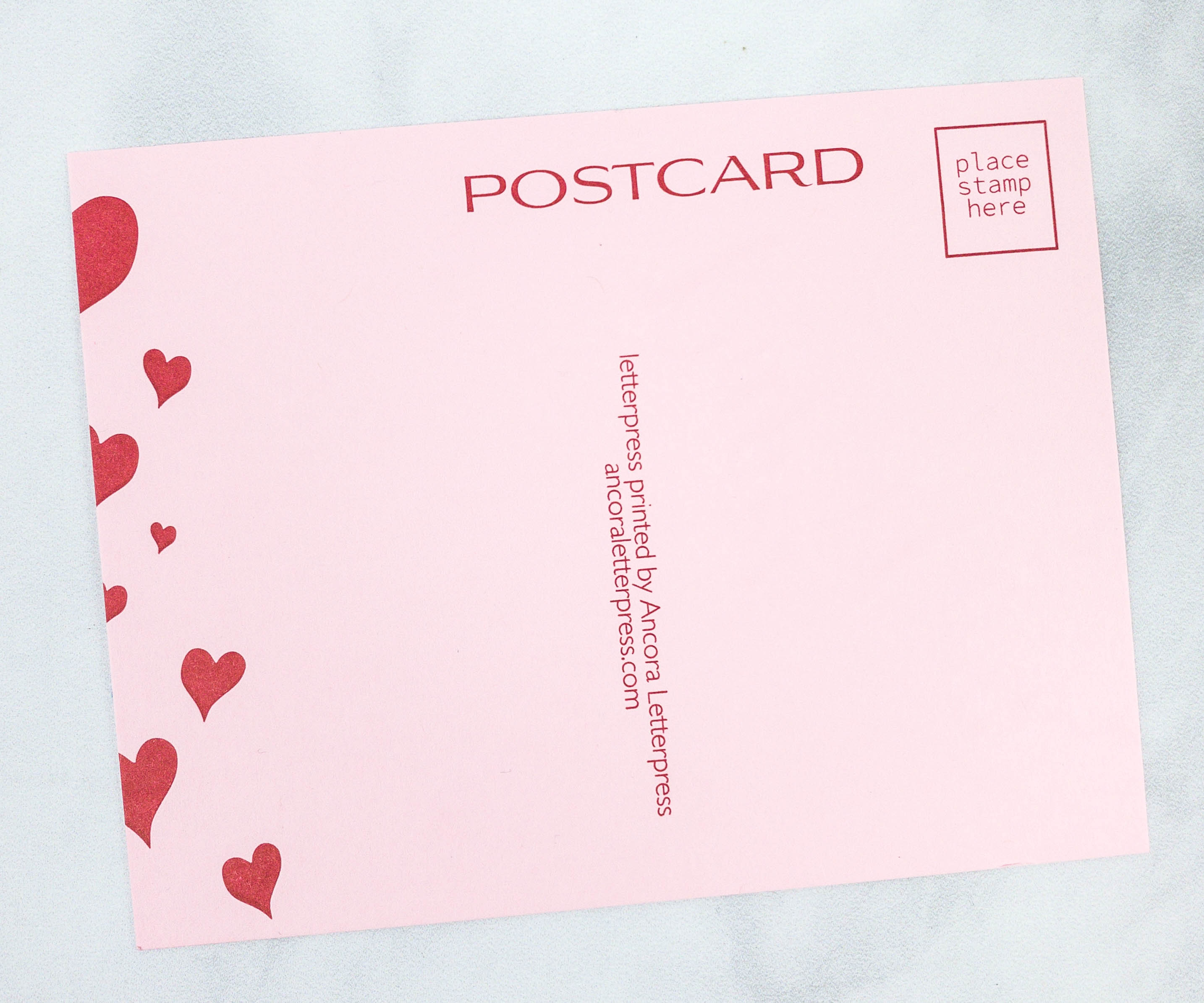 There's ample space at the back where you can write a message. Of course, there's also a dedicated space for the receiver's information and a stamp.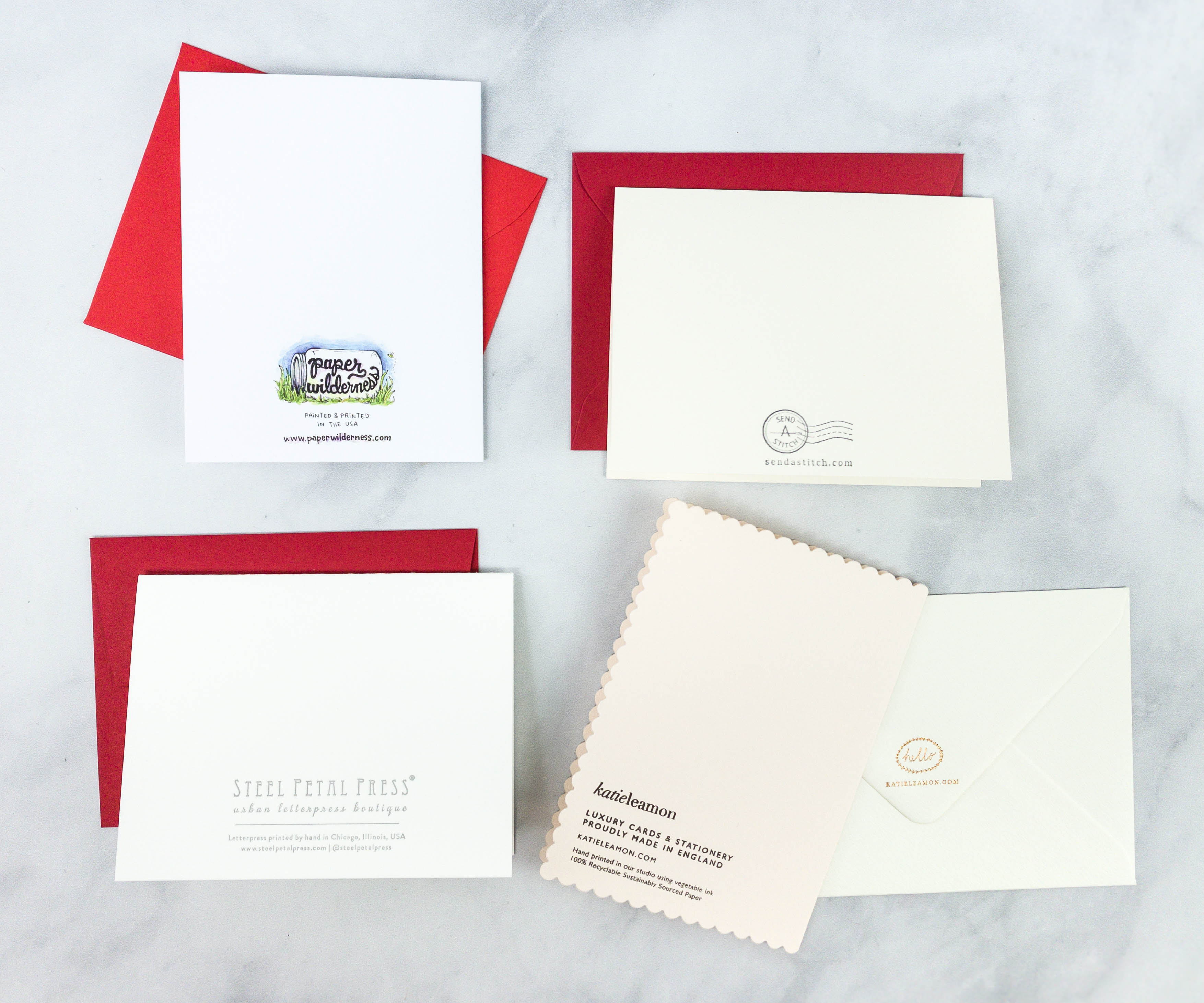 There are four greeting cards this month, and they all came with an envelope each.
Hogs and Kisses. The first card is so cute and punny! It features a family of hogs, and they're full of love. This is a nice card to send to a loved one, not just on Valentine's Day but for any day of the year. I also love the red foil accent on the hearts!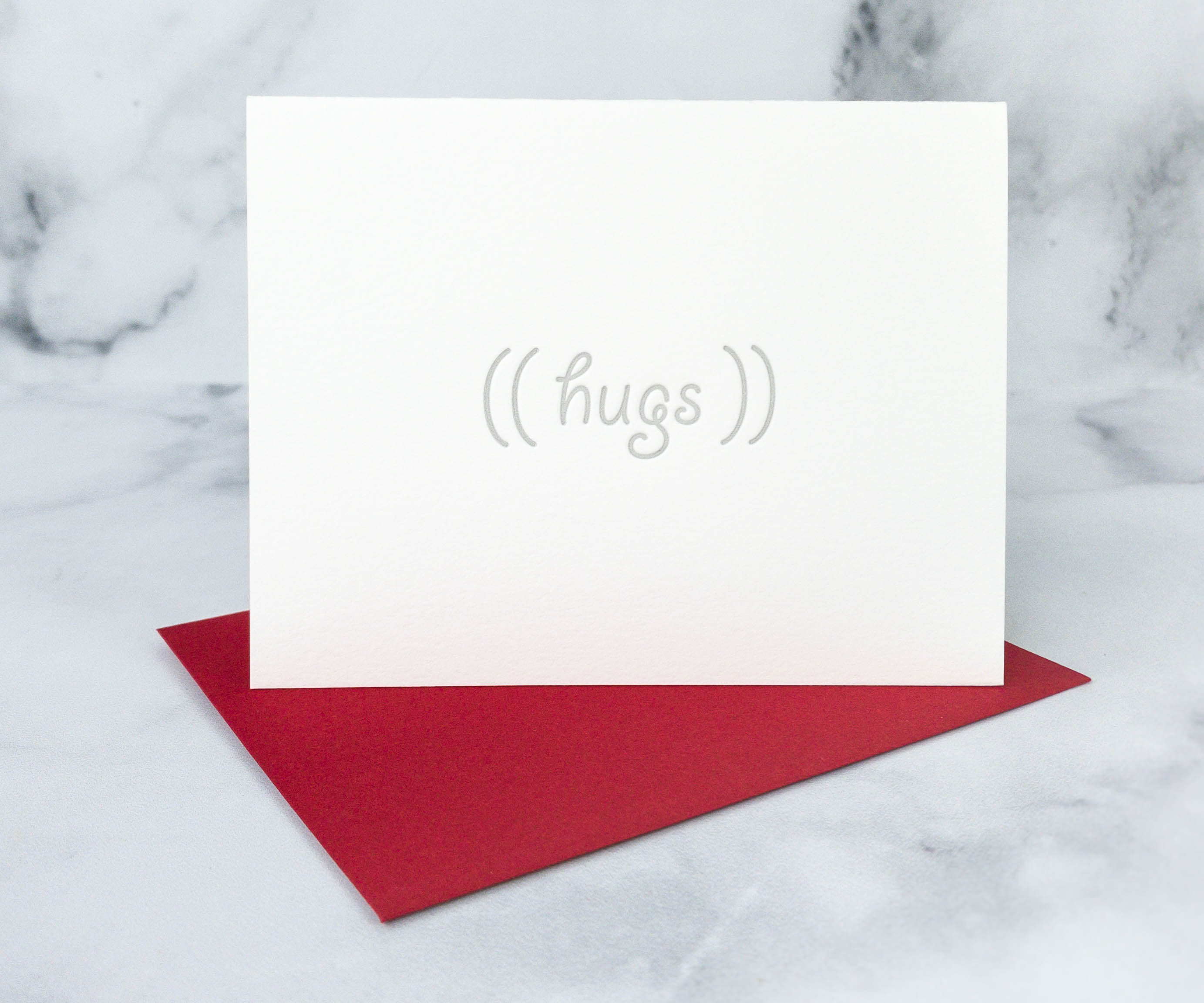 ((Hugs)). This card is pretty simple, it has no striking design except the word "hugs" enclosed in double parenthesis. I like it though as it's perfect to be used to comfort someone and remind them they are important and loved!
XOXO. Here's another love-themed card! It features the theme for this month's box: XOXO.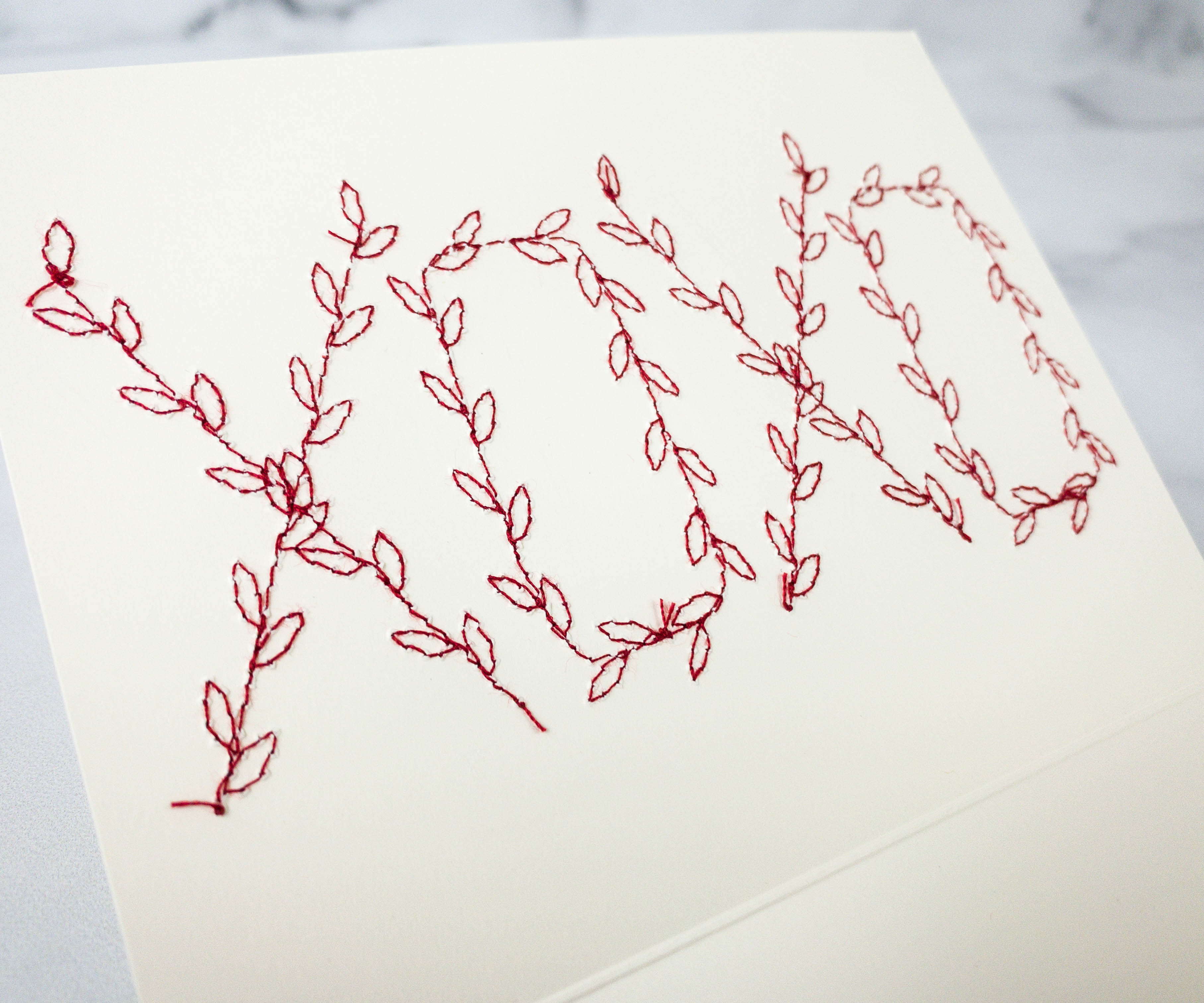 I'm impressed with the stitching on the card. The leaf design on the letters and the stitches are neat. It's so cute!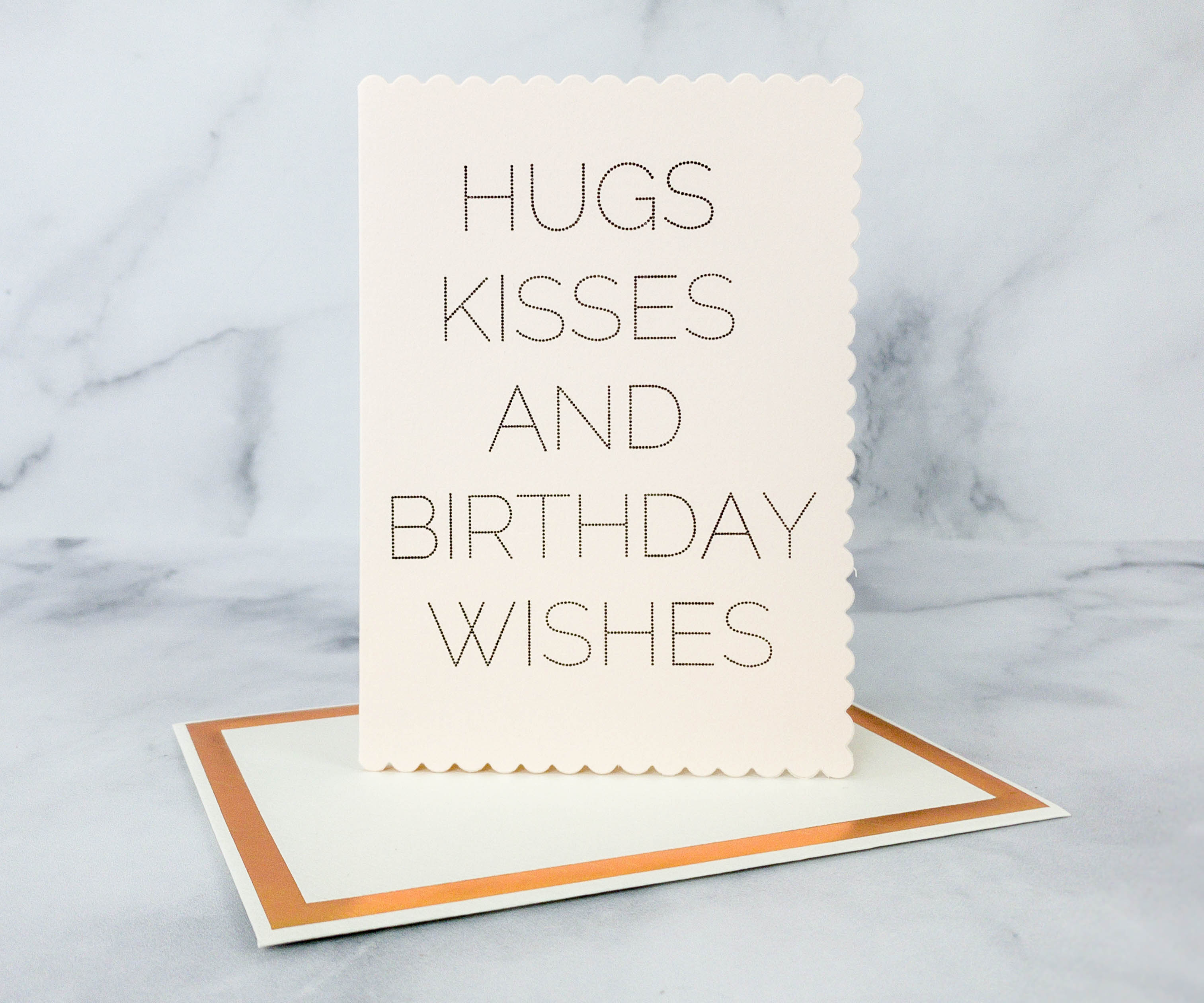 Birthday Hugs & Kisses. Lastly, here's a birthday card! The print is simple, but it has scalloped edges that make it really pretty. It comes with its own envelope with a gold foiled border as well!
For February, PostBox by Postmark'd Studio sent Valentine's Day themed items and I'm all for it! As always, the cards are pretty and they already come with envelopes plus stamps. I also like the stamp they sent, plus the heart-shaped clip and pink postcard. It's nice of them to include bonus chocolates as well! If you're a fan of snail mail, this subscription will supply you with the best cards that you can send to your friends and loved ones on different occasions!
What did you think of this month's PostBox? Which card was your favorite?