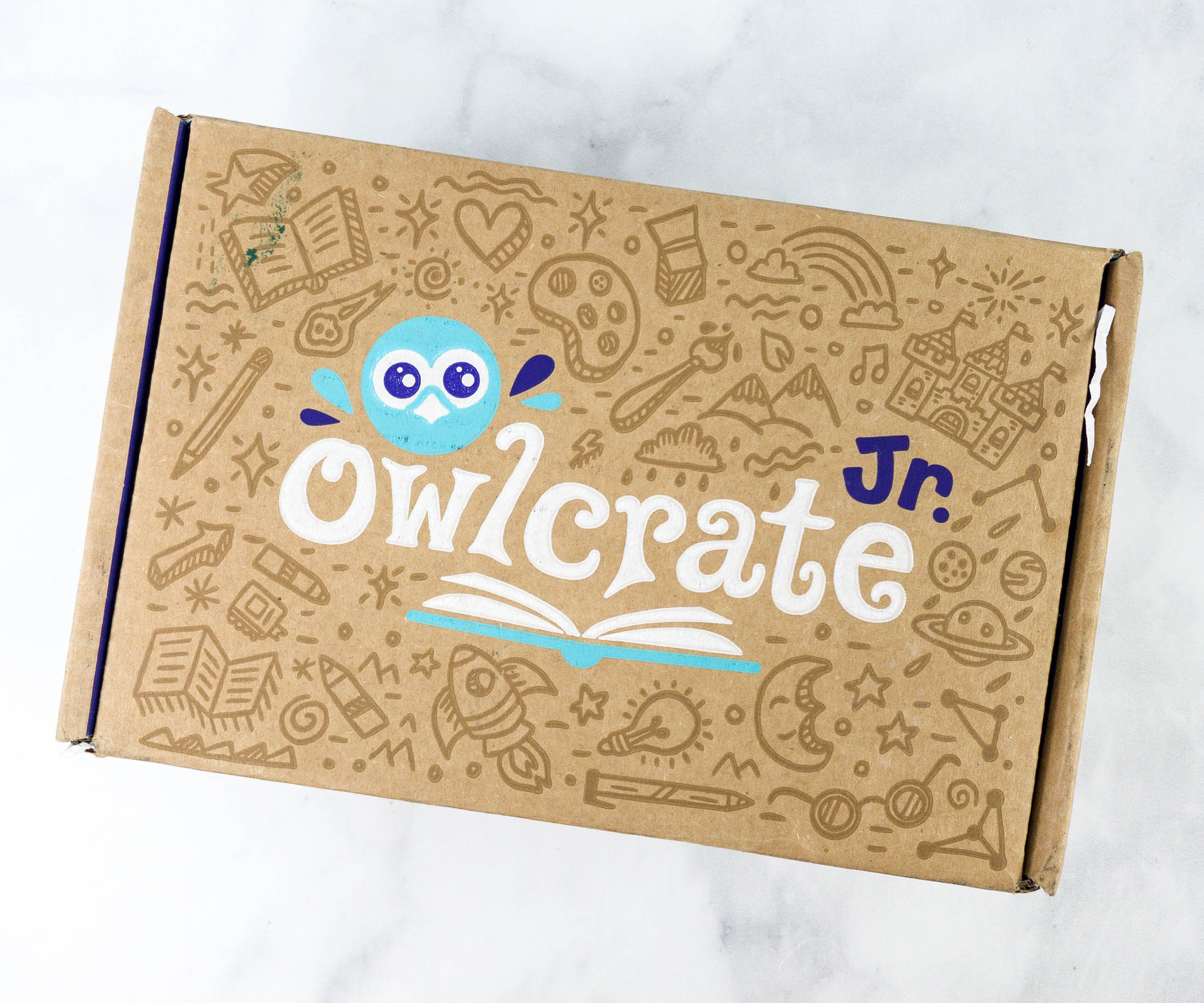 OwlCrate Jr. is a monthly book subscription box for young readers ages 8-12 with a middle-grade book plus fun gender-neutral bookish items designed to enhance your little reader's experience. It's from OwlCrate, a super popular YA (young adult) fiction subscription.
DEAL: Save 15% on your first 1, 3, or 6-month subscription or gift with the promo code HELLO15 at checkout.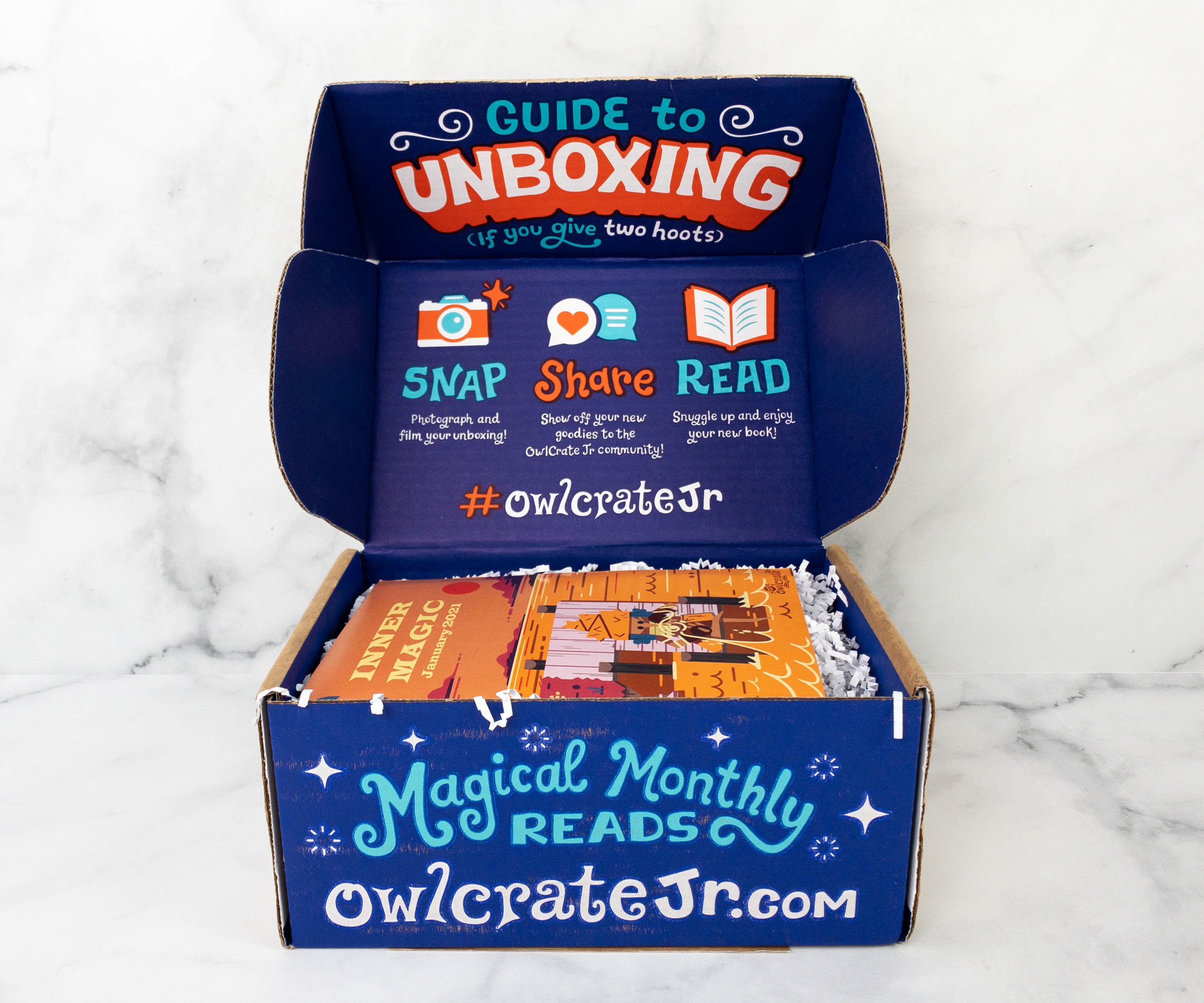 The inner flap has a guide to unboxing your crate!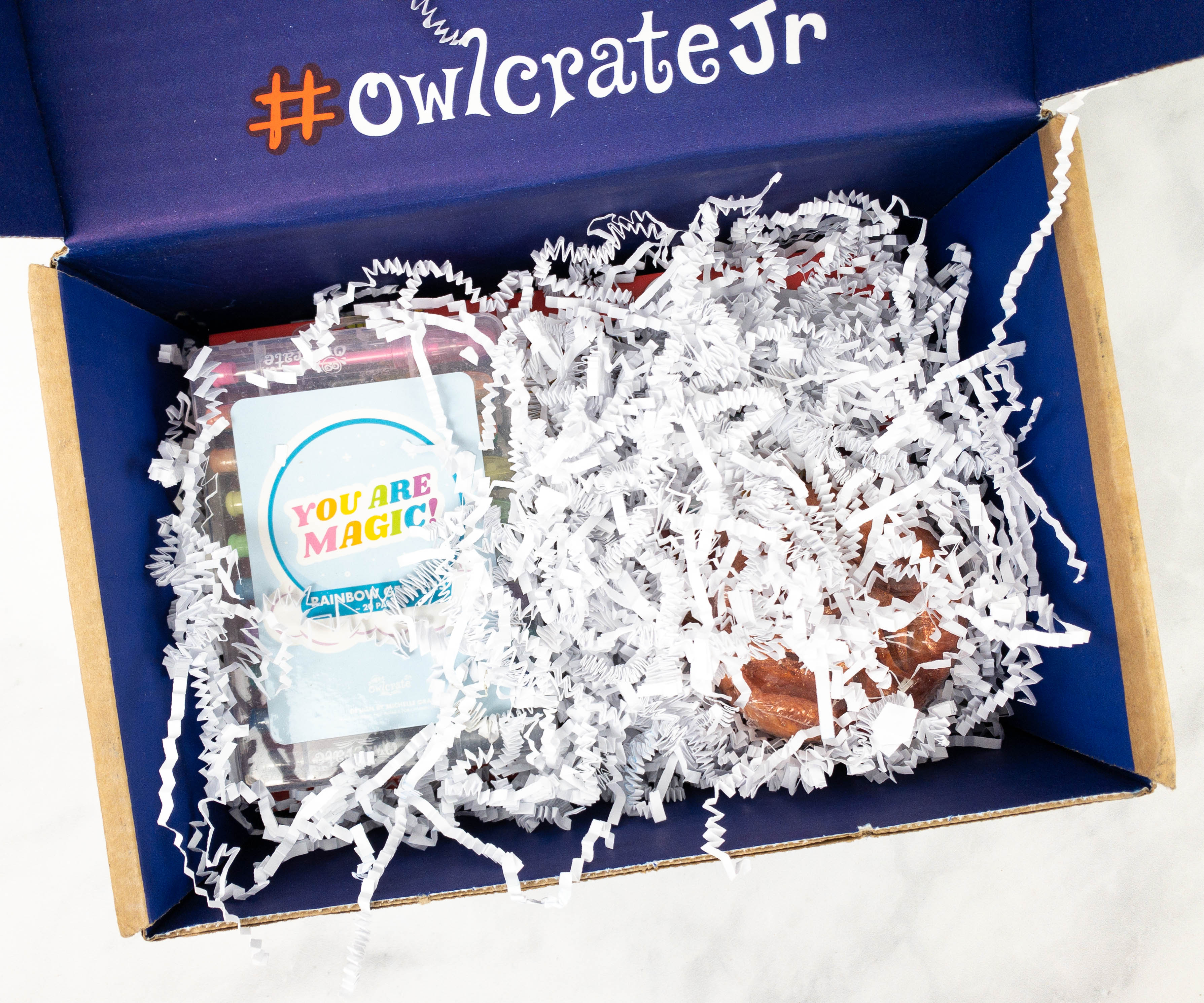 The items were packed with white squiggles.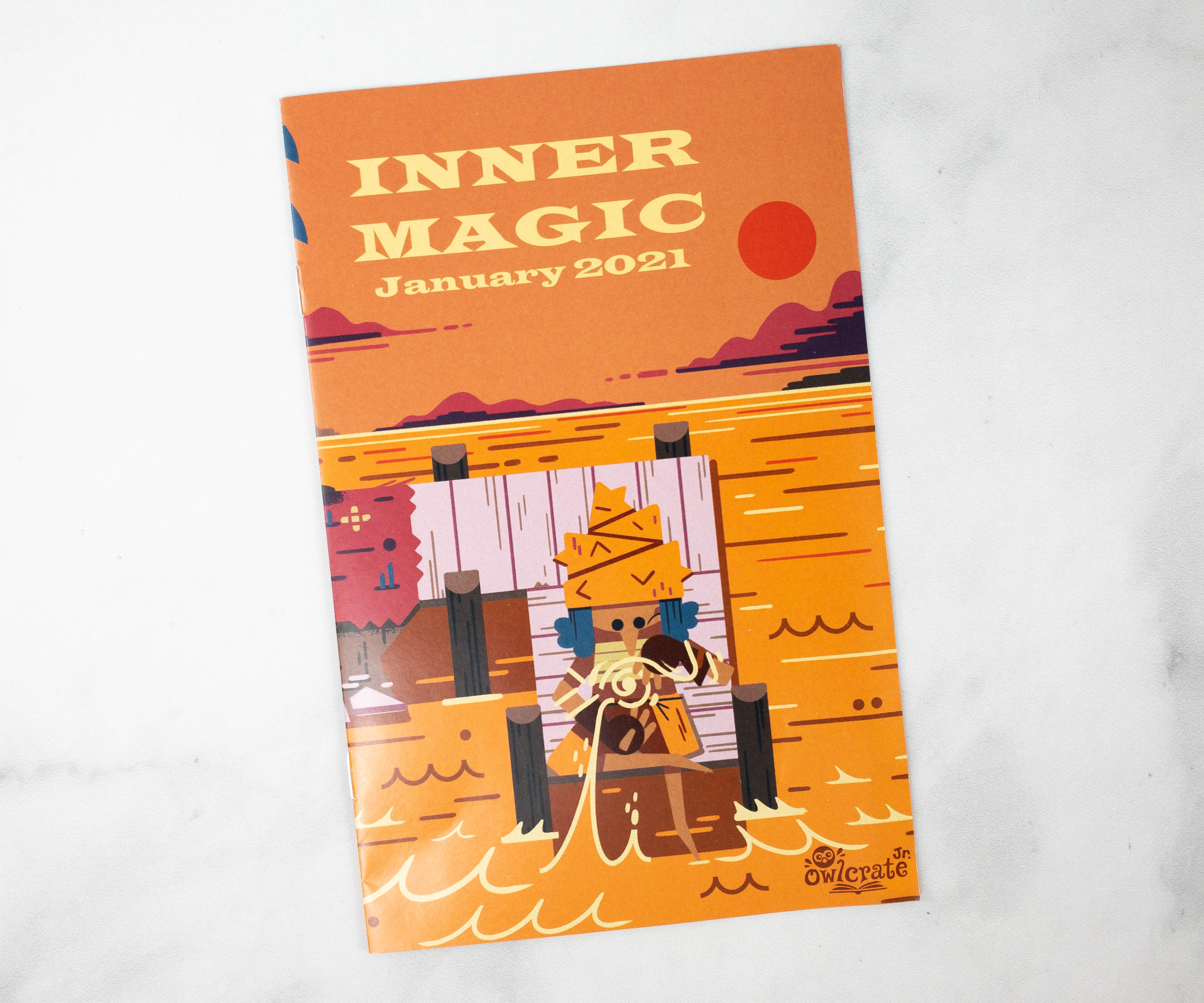 The theme for the January 2021 OwlCrate Jr. box is INNER MAGIC!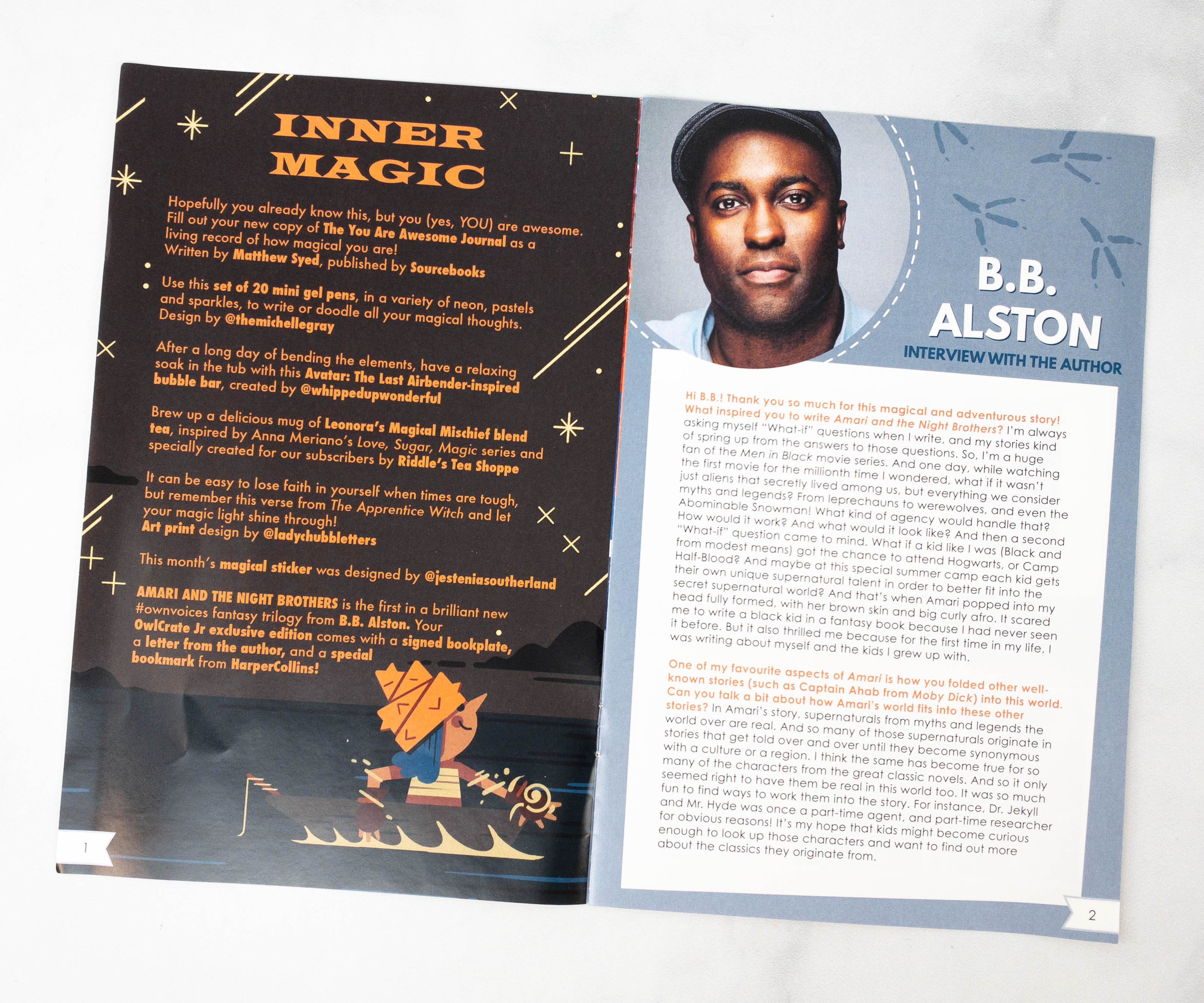 Inside, there's a list of all the items in the box, as well as an interview with this month's featured author B.B. Alston.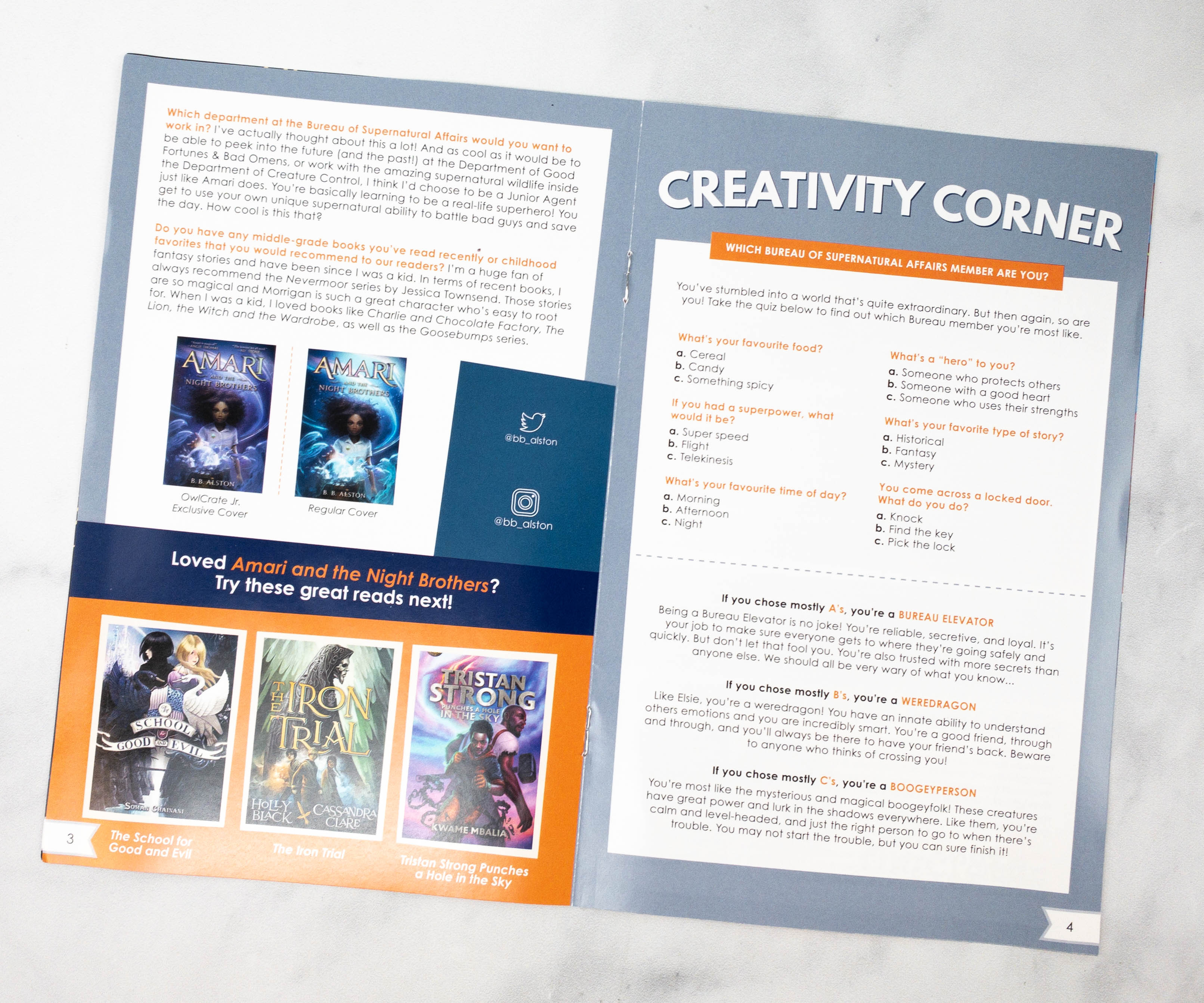 Knowing what inspired the author to pen a story can help children understand the book better.
They also suggested some titles for further reading, especially if you love this month's book: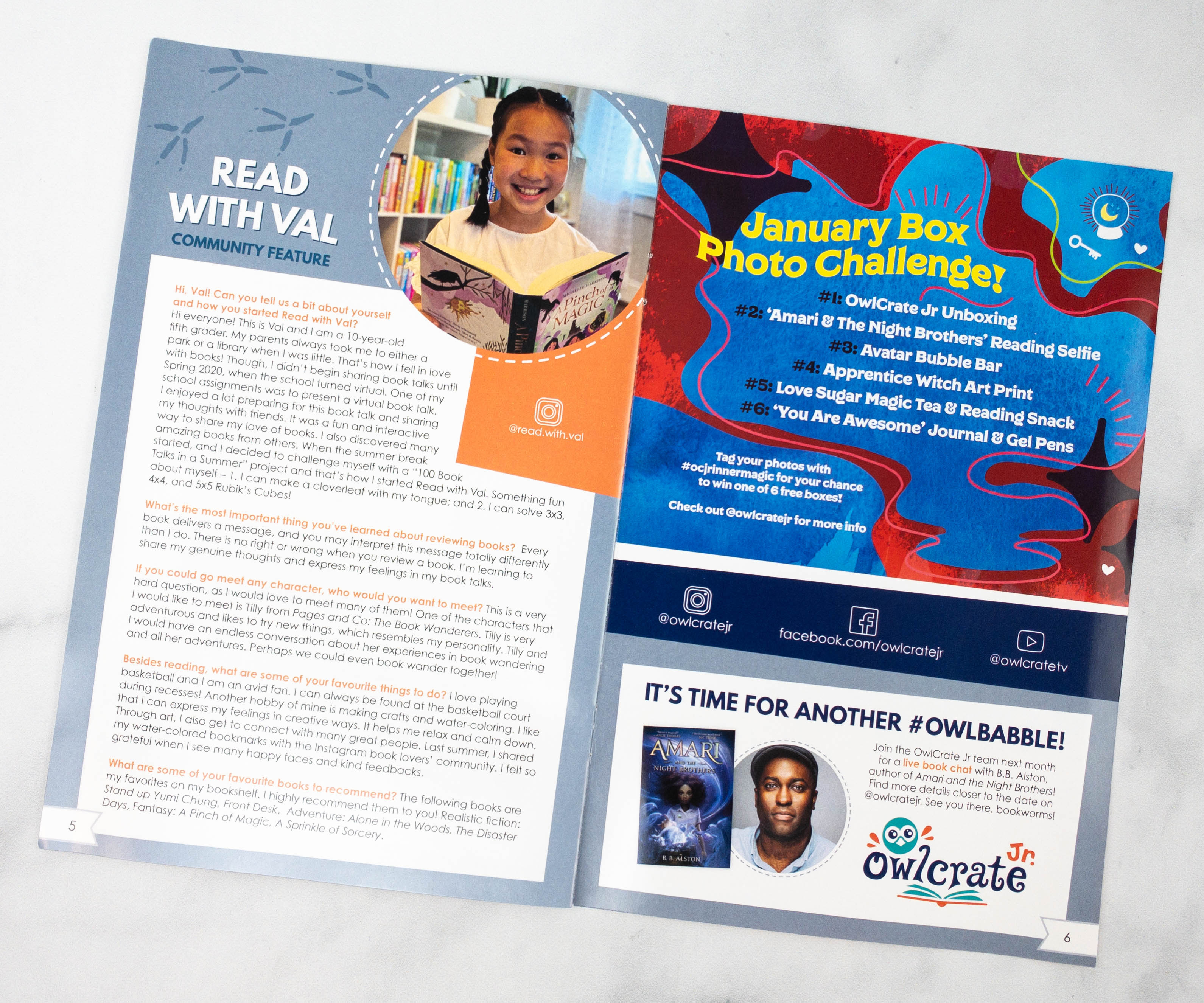 The next page is a community feature. They also gave us info for the January Box Photo Challenge!
Everything in the January 2021 OwlCrate Jr. box!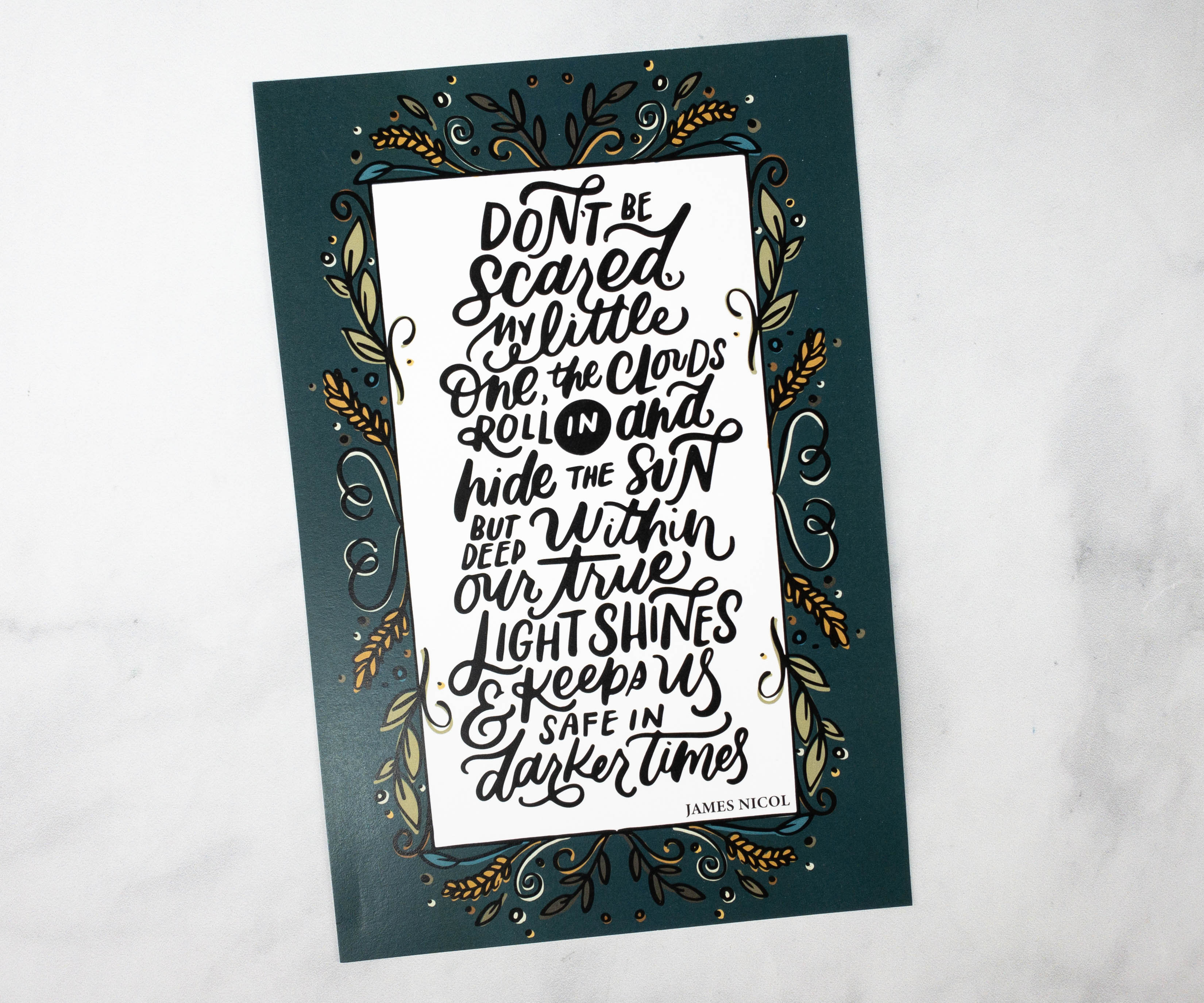 Art Print. It's a beautiful art print with a quote from The Apprentice Witch, designed by @ladychubbletters.
Don't be scared my little one, the clouds roll in and hide the sun. But deep within our true light shines & keeps us safe in darker times.

– James Nicol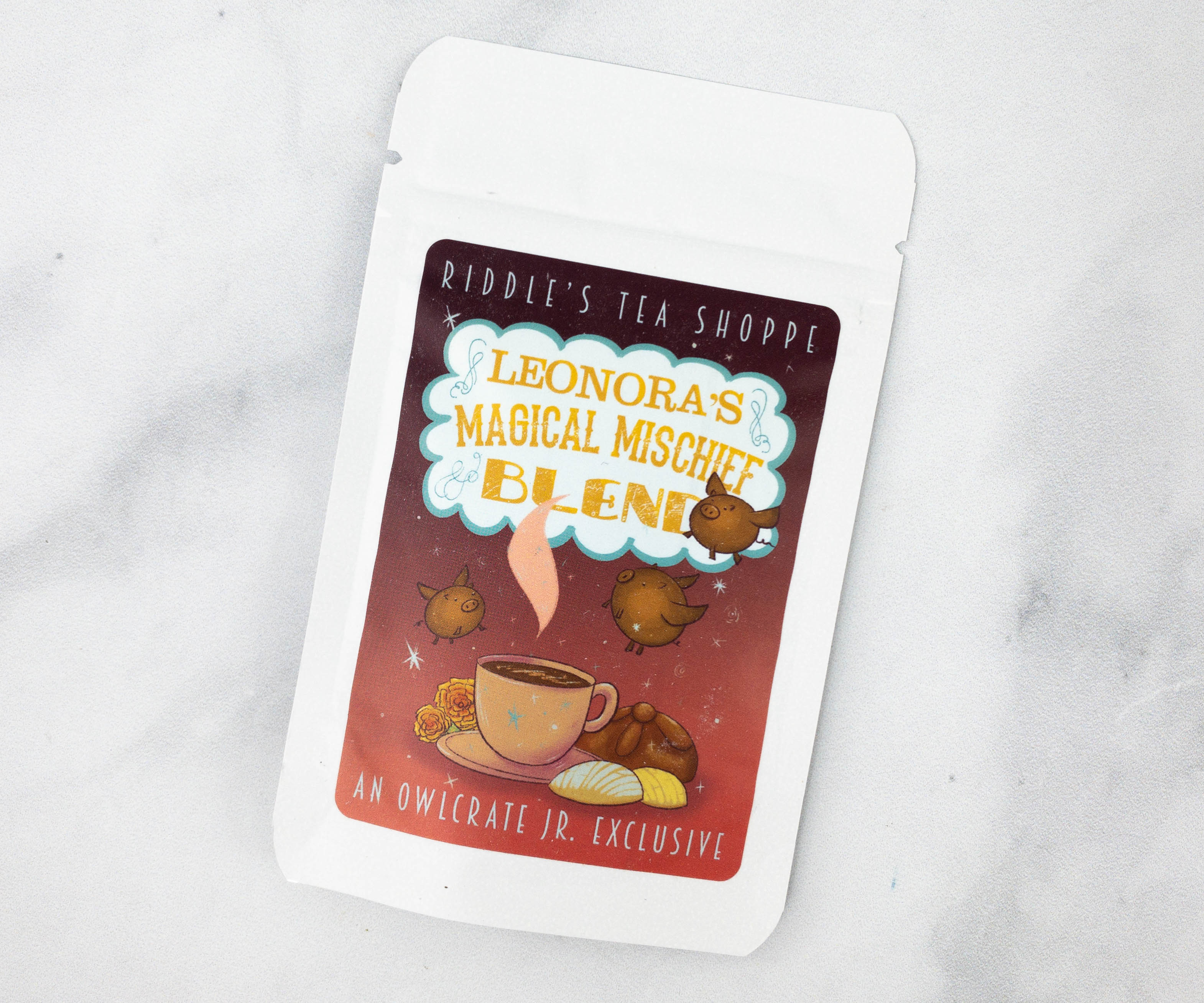 Leonora's Magical Mischief Blend Tea. It's a delicious blend from Riddle's Tea Shoppe specially made for the subscribers and inspired by Anna Mariano's Love, Sugar, and Magic series.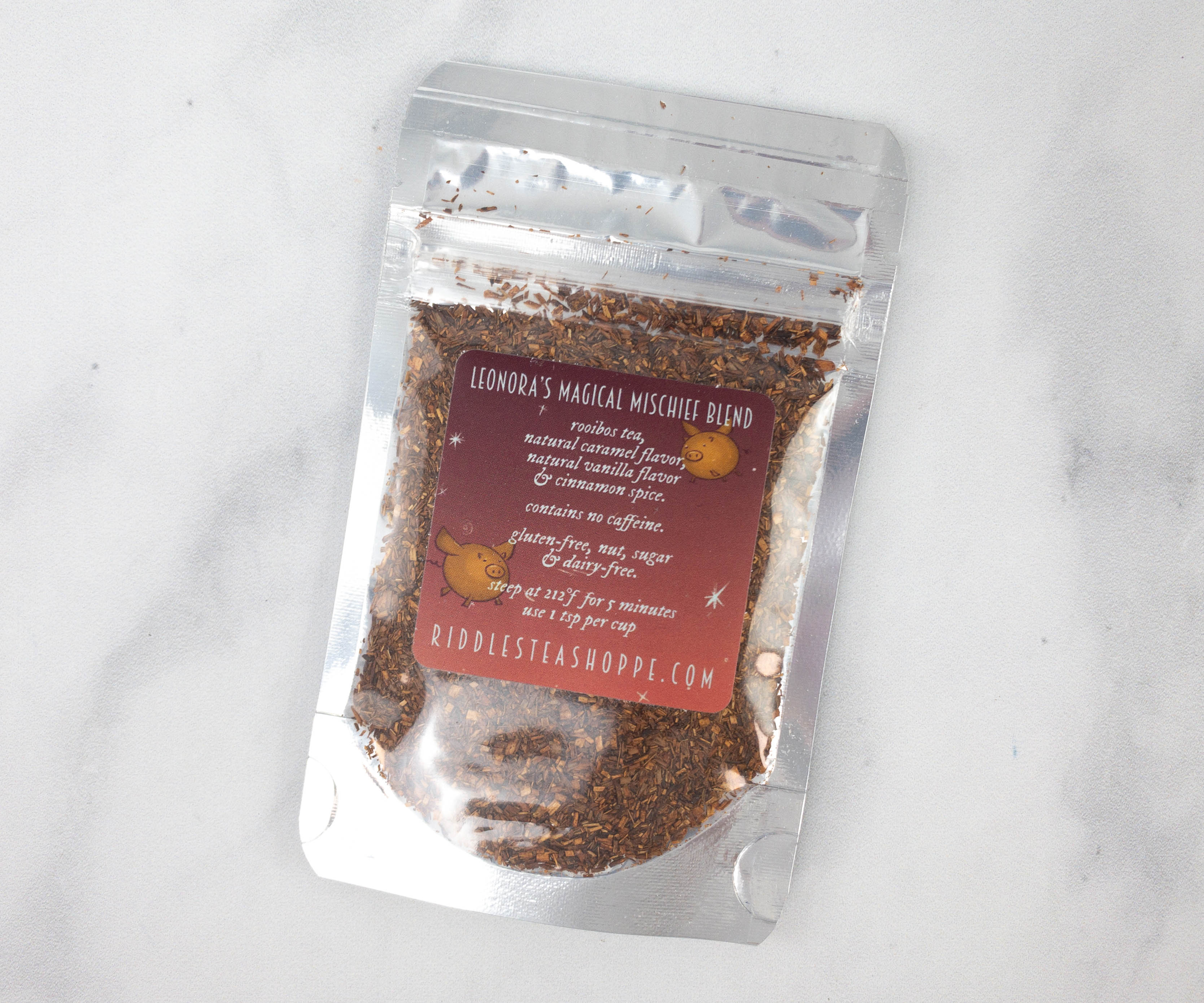 It contains rooibos tea, natural caramel flavor, natural vanilla flavor, and cinnamon spice. It doesn't contain caffeine and it's free from gluten, nut, sugar, and dairy as well. To prepare, just steep it at 212 F for 5 minutes. All you need is 1 teaspoon per cup!  My daughter loves drinking tea and is always delighted to get it in this box!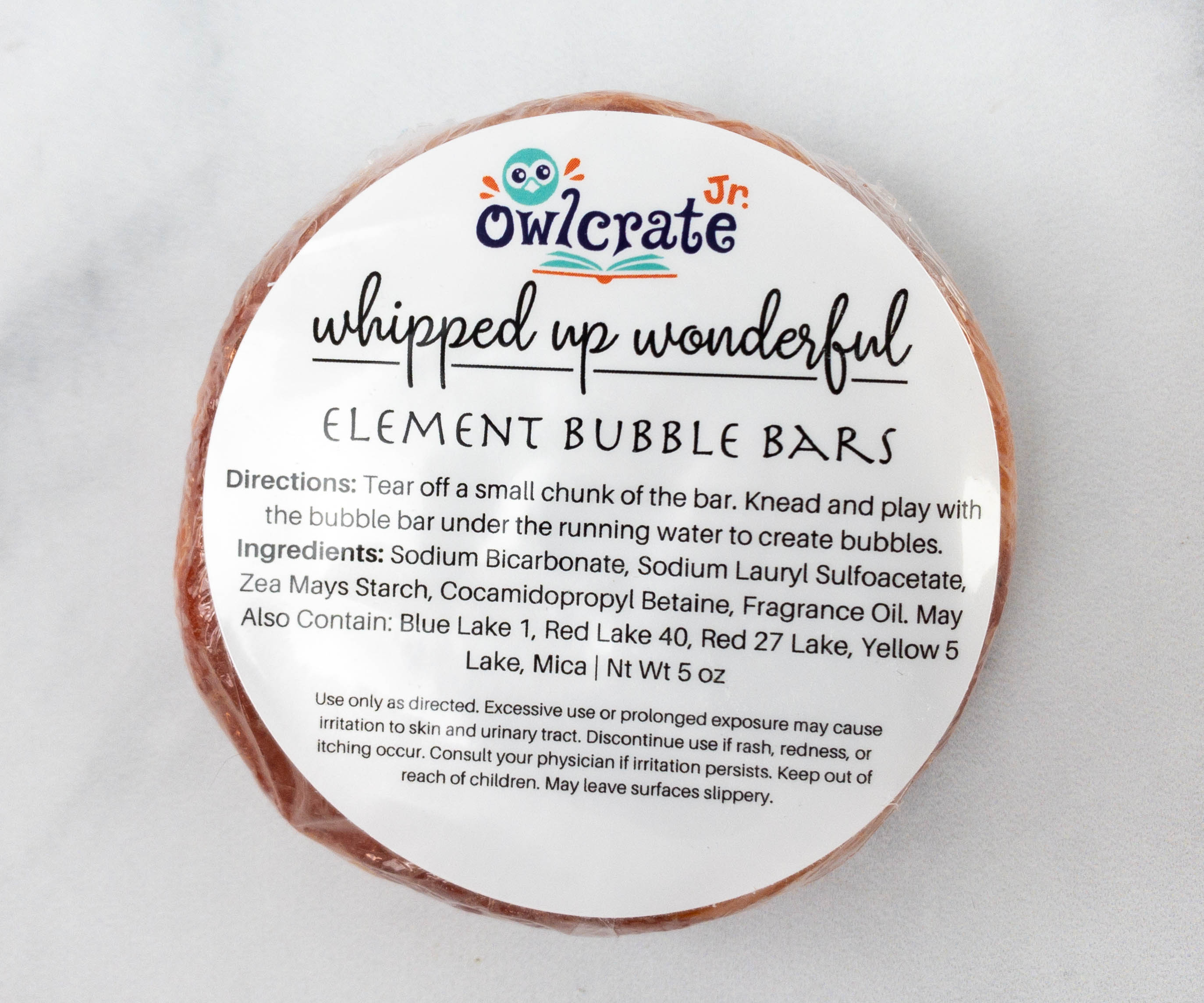 Avatar: The Last Airbender-Inspired Bubble Bar. Here's a bubble bar for a relaxing bath after a tiring day. The design is inspired by Avatar: The Last Airbender!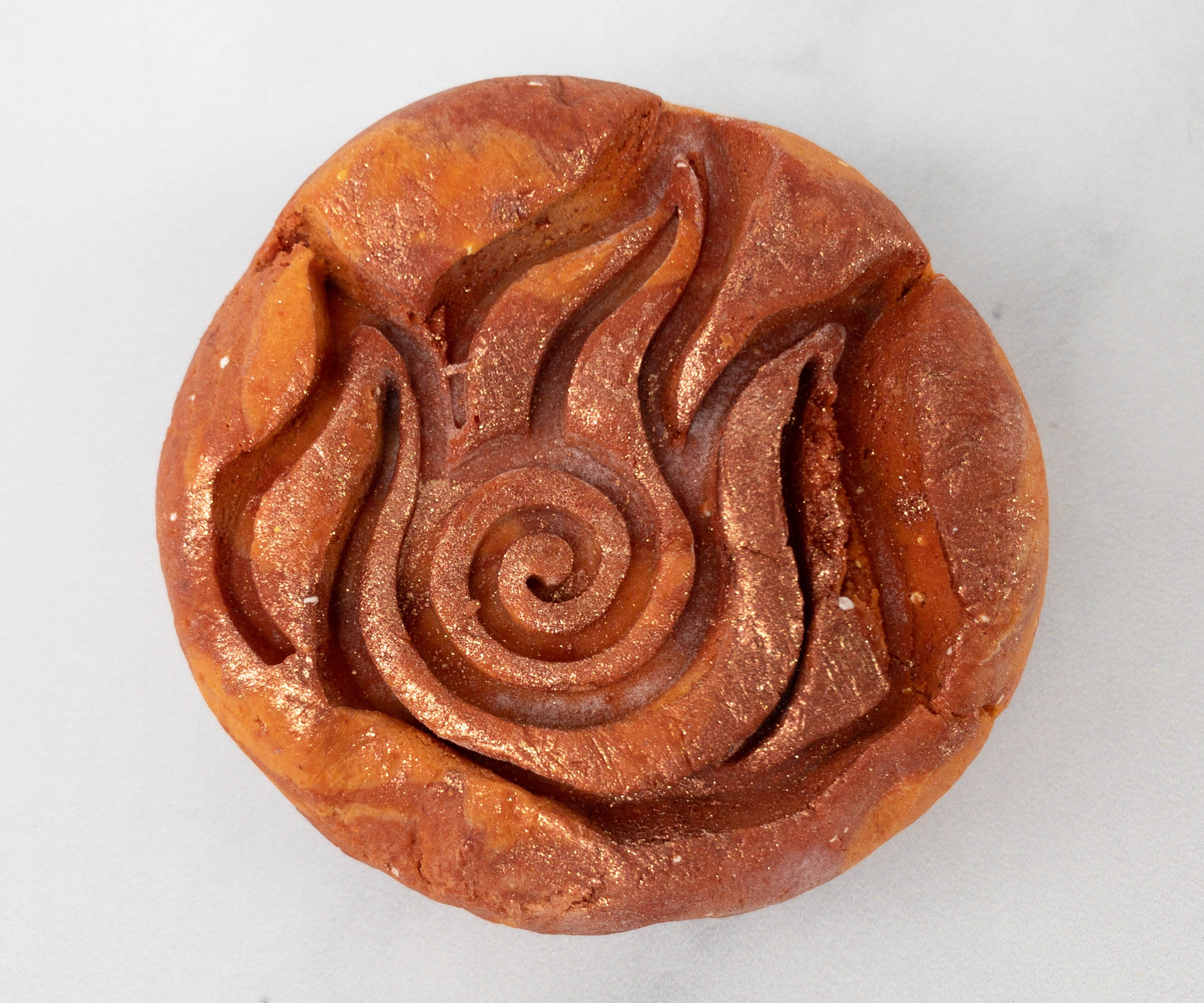 It has the Fire logo and the color of the bar matches the element as well. My daughter likes it and it's inspired the kids to get into The Last Airbender!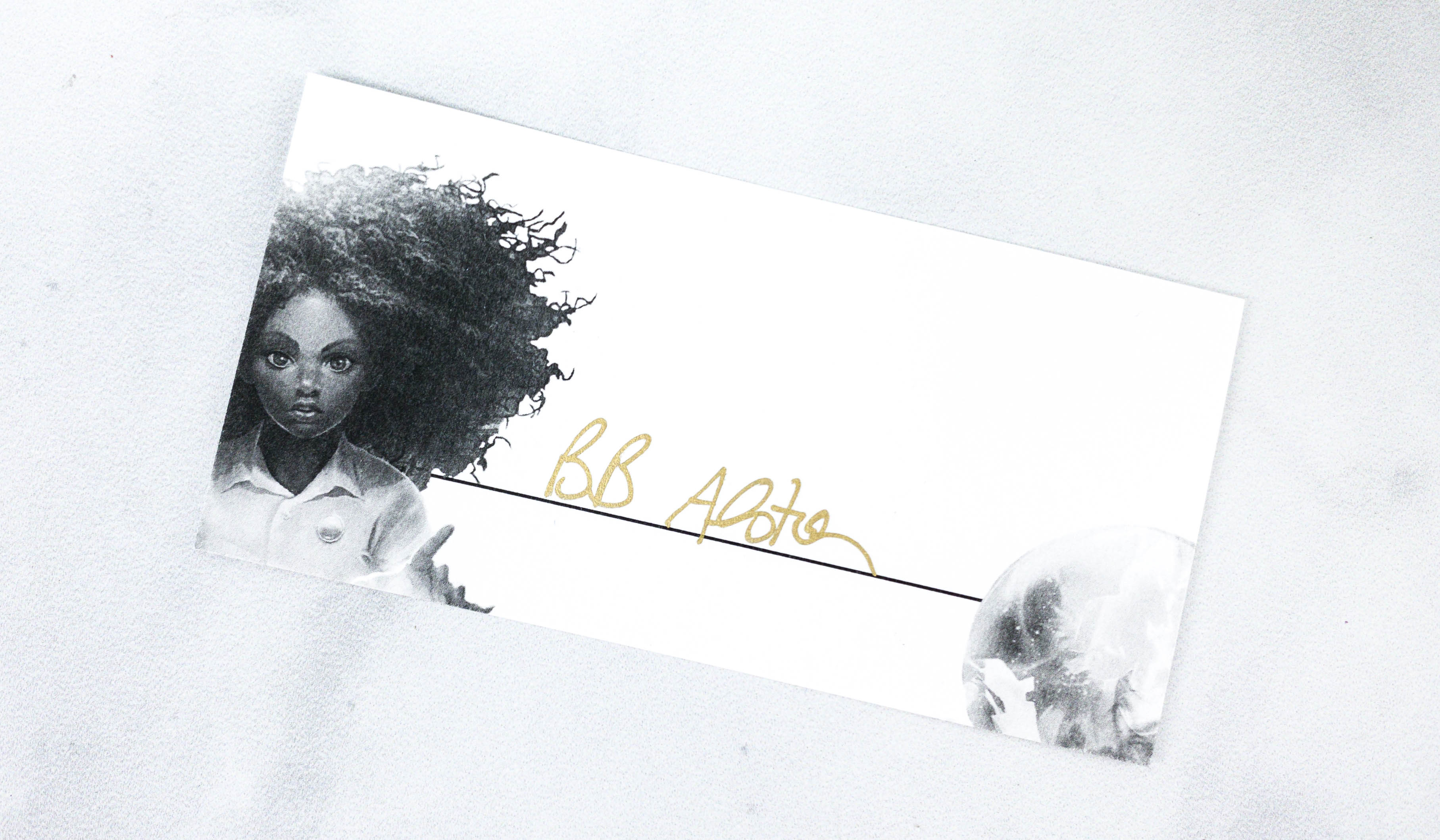 The featured book came with a signed bookplate!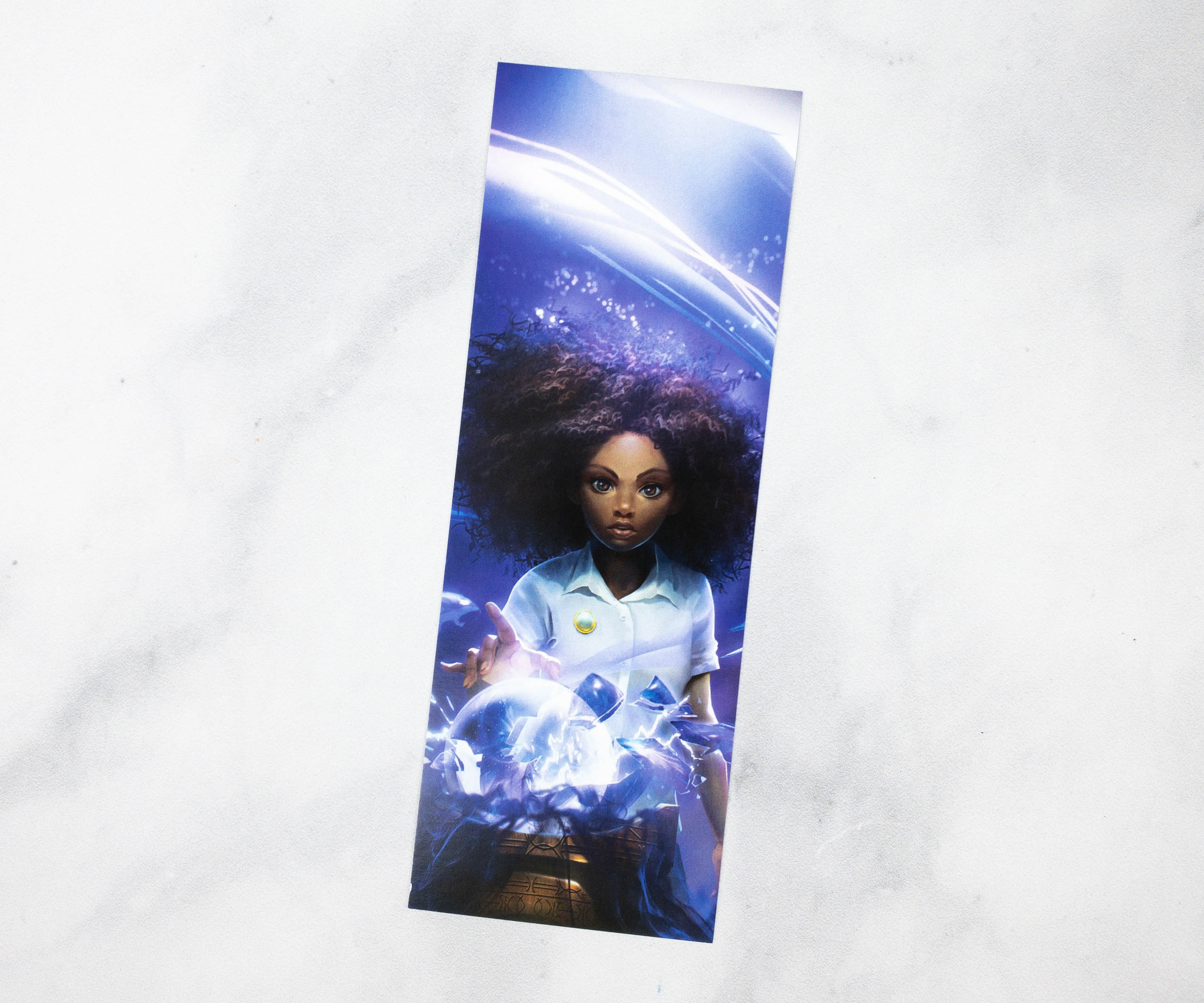 There's also a bookmark with the same illustration as the book's cover!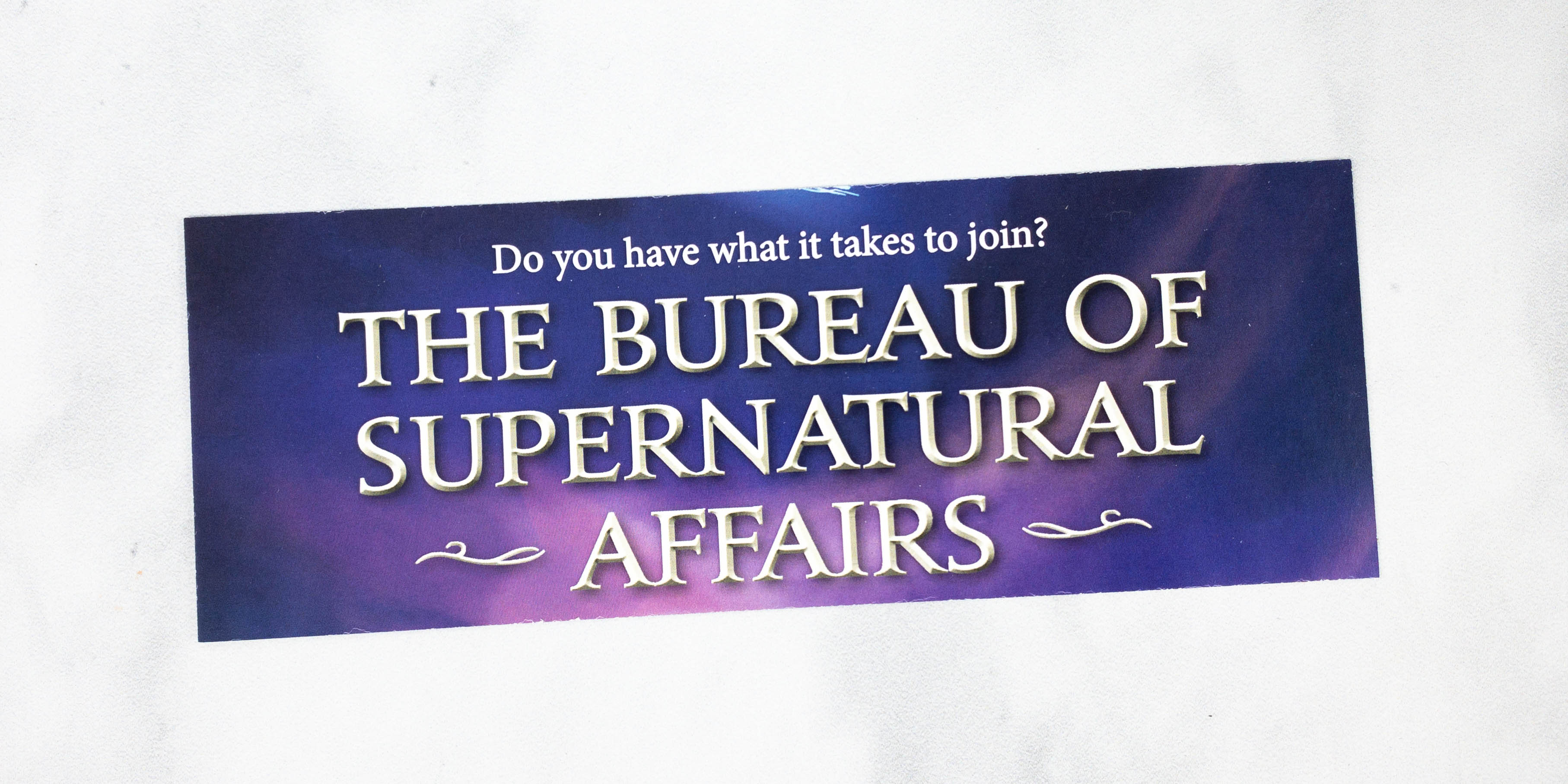 At the back, it says…
Do you have what it takes to join?

THE BUREAU OF SUPERNATURAL AFFAIRS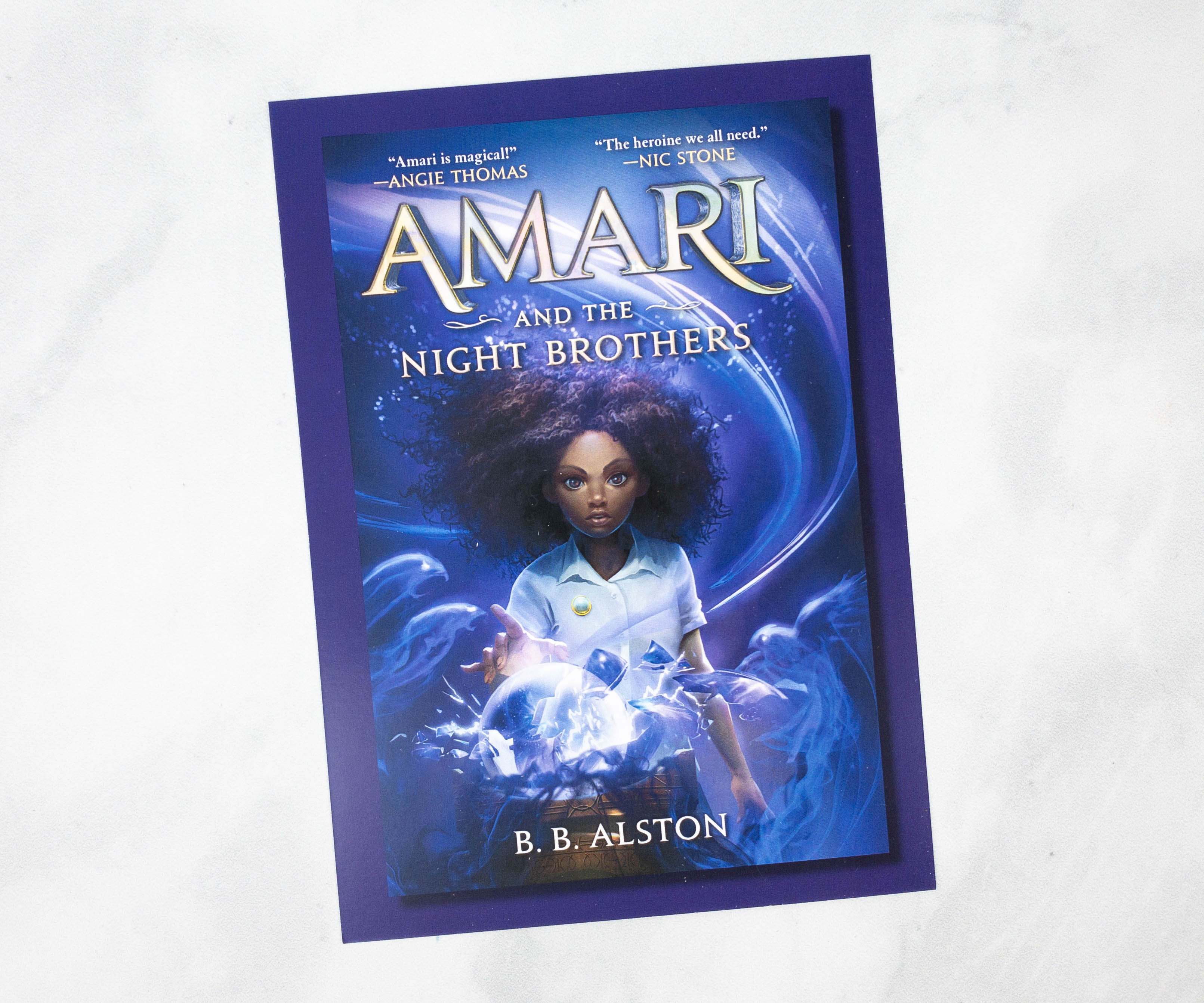 As always, there's a message card from the author!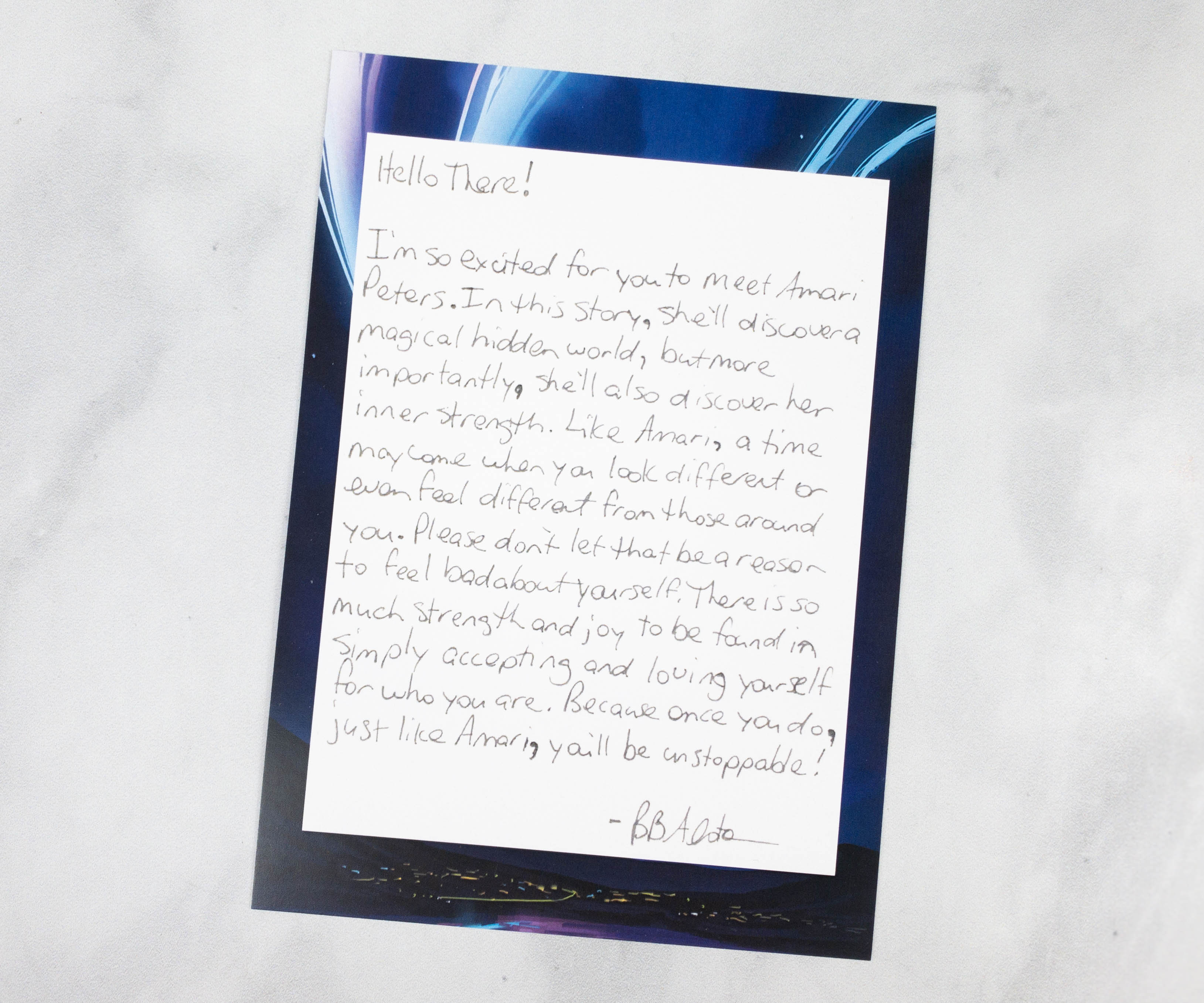 It's always fun and inspiring to read what the authors have to say!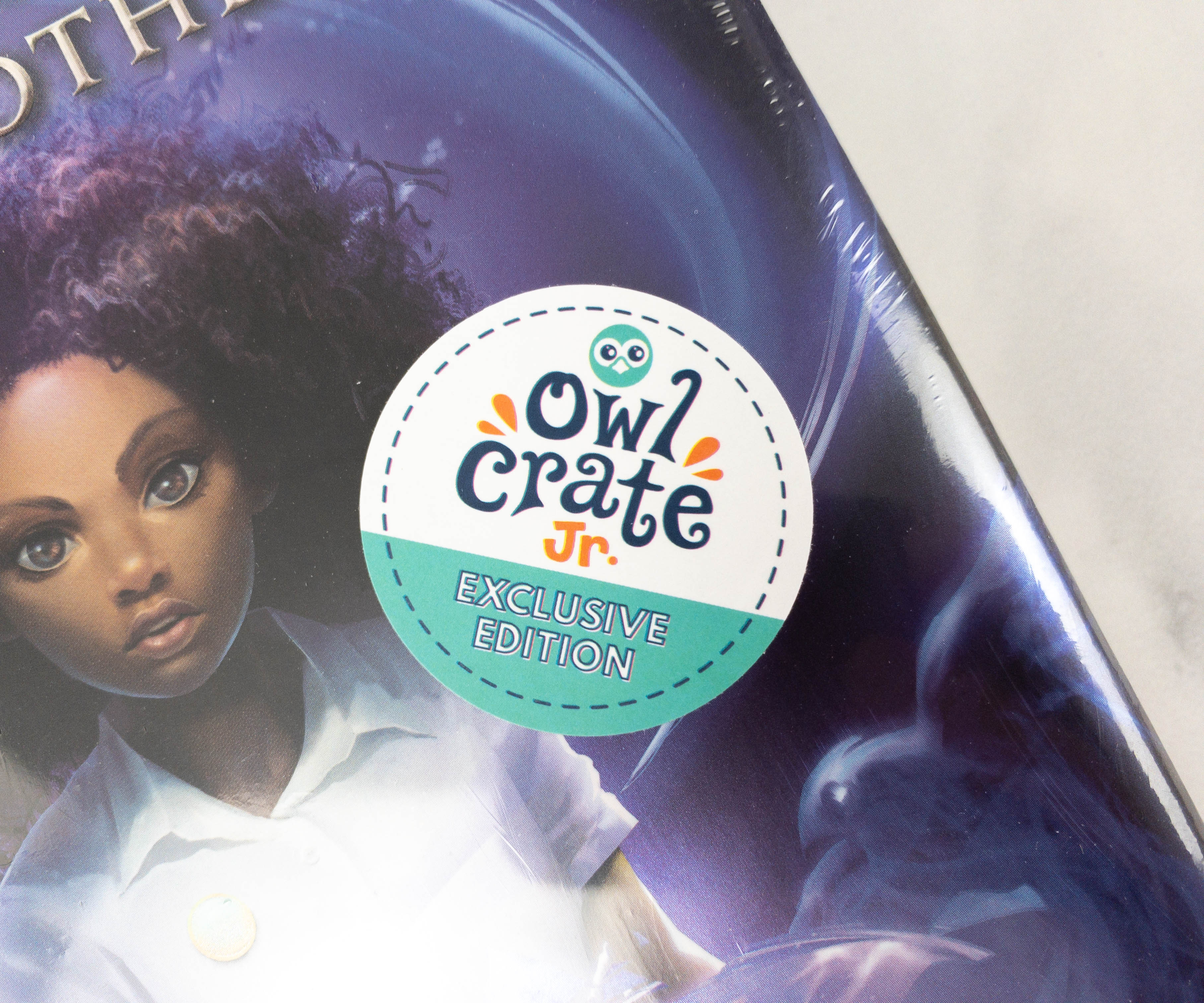 Amari and the Night Brothers by B. B. Alston ($14.34)
Artemis Fowl meets Men in Black in this exhilarating debut middle grade fantasy, the first in a trilogy filled with #blackgirlmagic. Perfect for fans of Tristan Strong Punches a Hole in the Sky, the Percy Jackson series, and Nevermoor.

Amari Peters has never stopped believing her missing brother, Quinton, is alive. Not even when the police told her otherwise, or when she got in trouble for standing up to bullies who said he was gone for good.

So when she finds a ticking briefcase in his closet, containing a nomination for a summer tryout at the Bureau of Supernatural Affairs, she's certain the secretive organization holds the key to locating Quinton—if only she can wrap her head around the idea of magicians, fairies, aliens, and other supernatural creatures all being real.

Now she must compete for a spot against kids who've known about magic their whole lives. No matter how hard she tries, Amari can't seem to escape their intense doubt and scrutiny—especially once her supernaturally enhanced talent is deemed "illegal." With an evil magician threatening the supernatural world, and her own classmates thinking she's an enemy, Amari has never felt more alone. But if she doesn't stick it out and pass the tryouts, she may never find out what happened to Quinton.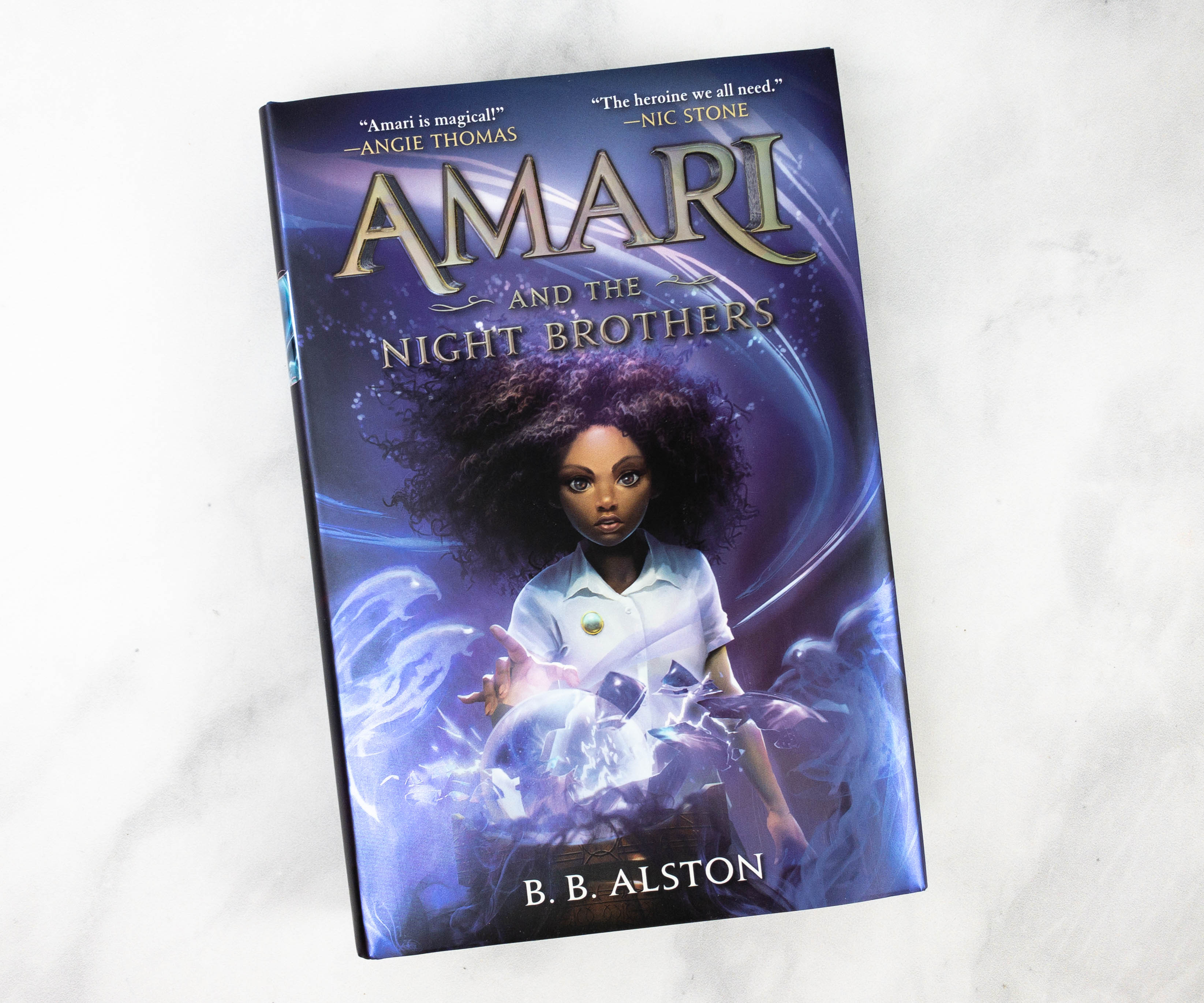 The book cover shows an illustration of Amari Peters, the story's protagonist. The design looks magical!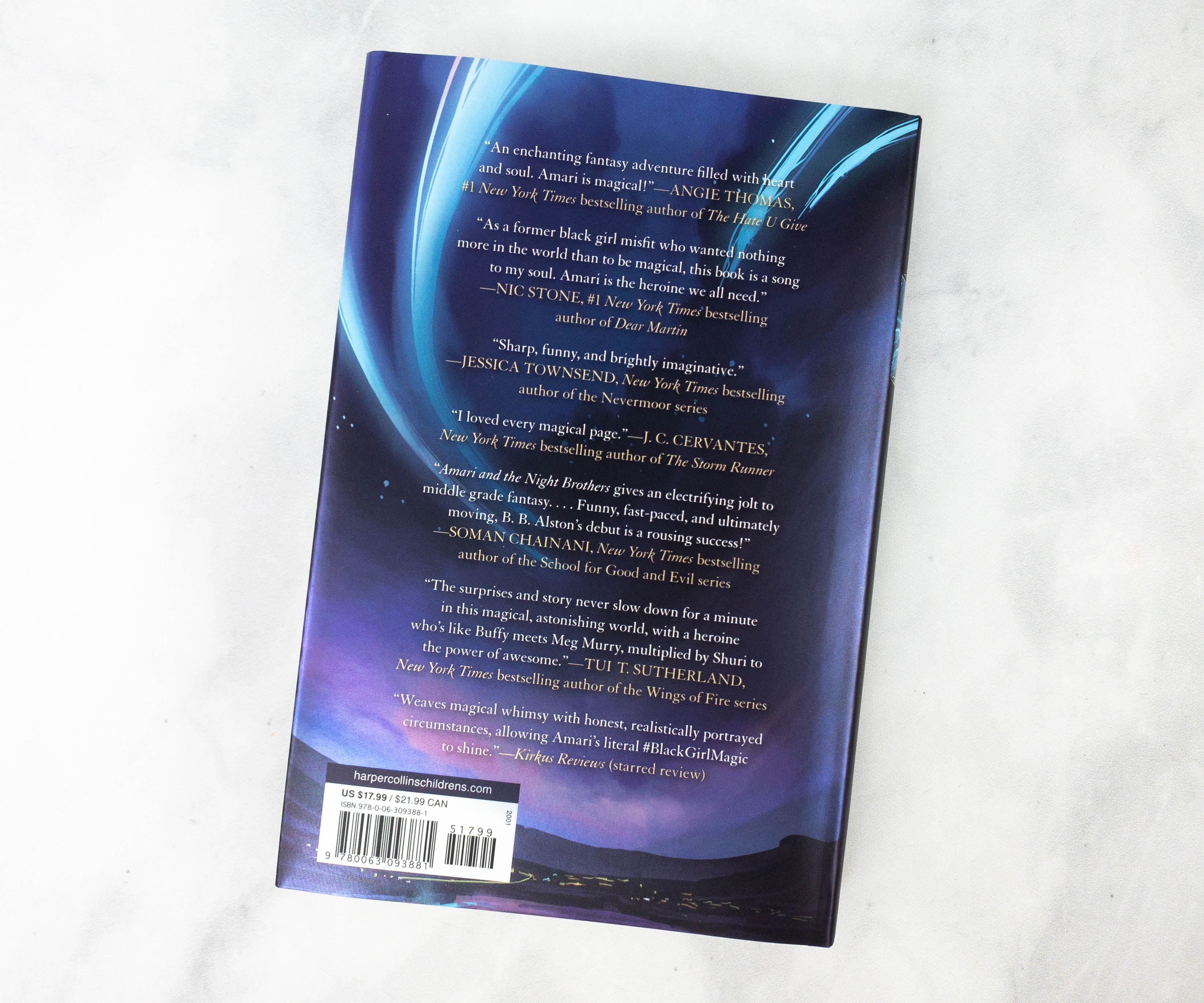 The back cover features brief reviews from other authors!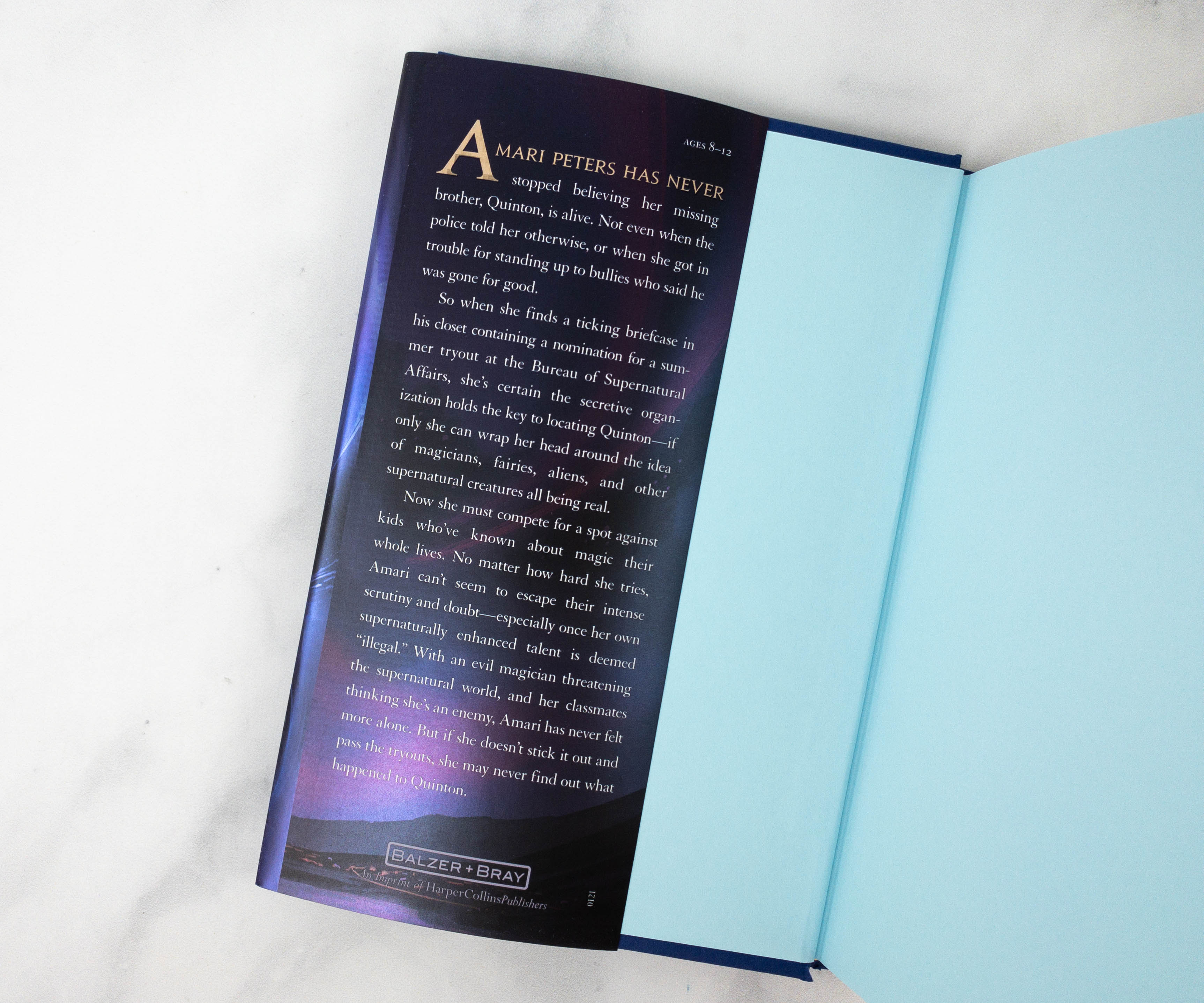 A brief synopsis can also be found on the book's dust jacket.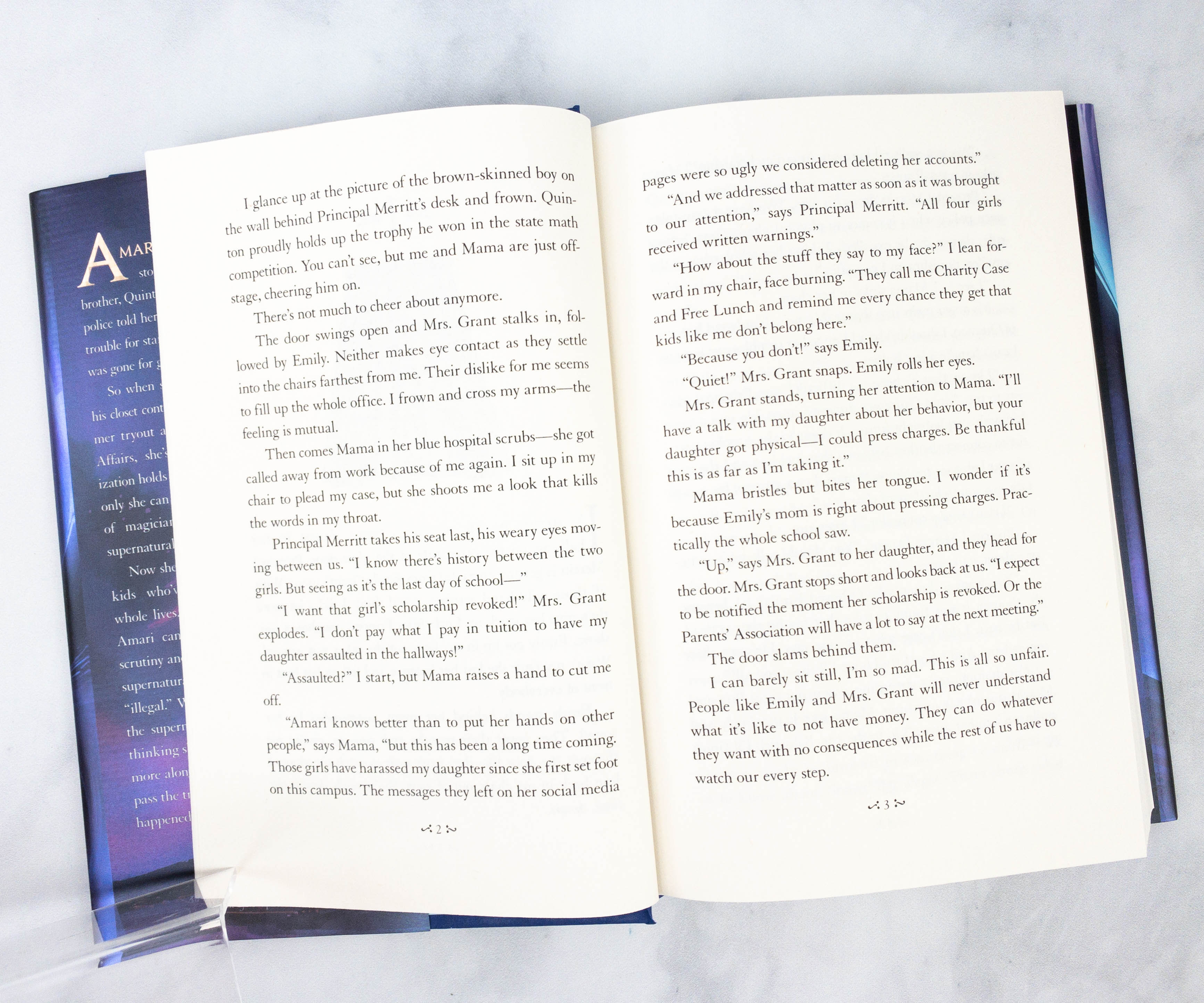 It's a story that revolves around Amari Peters, and her quest of finding her brother Quinton. Her adventure started upon receiving a nomination to tryout at the Bureau of Supernatural Affairs that might hold the key of finding her brother.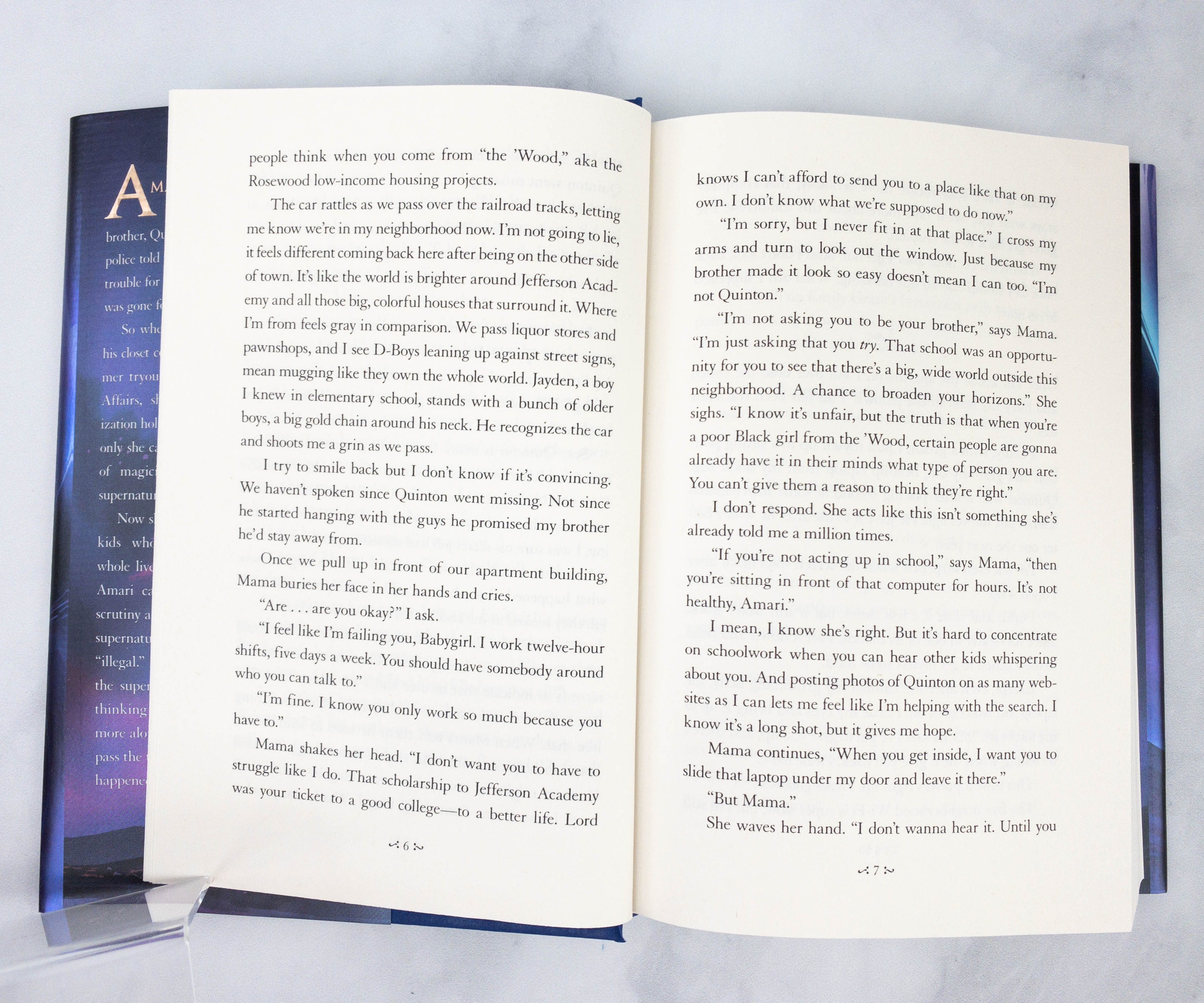 This newly-released book easily appeals to fans of fantasy and adventures. It's a fun ride, with some twists and turns near the end. Aside from the engaging plot, the characters are also quite endearing! This was carried off gleefully by children!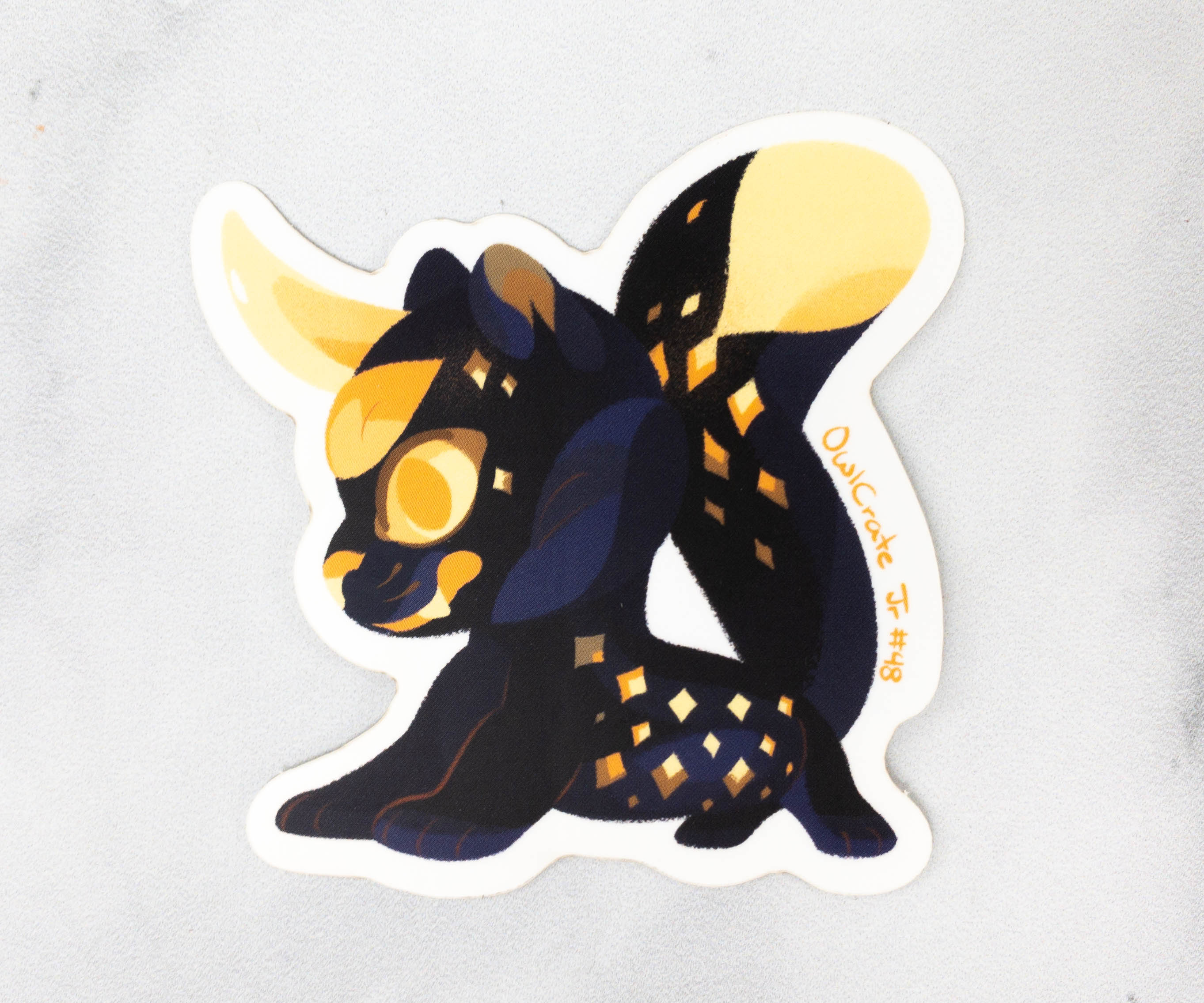 Magical Sticker. Every box includes a cute sticker! This month, it looks like a sweet little dragon!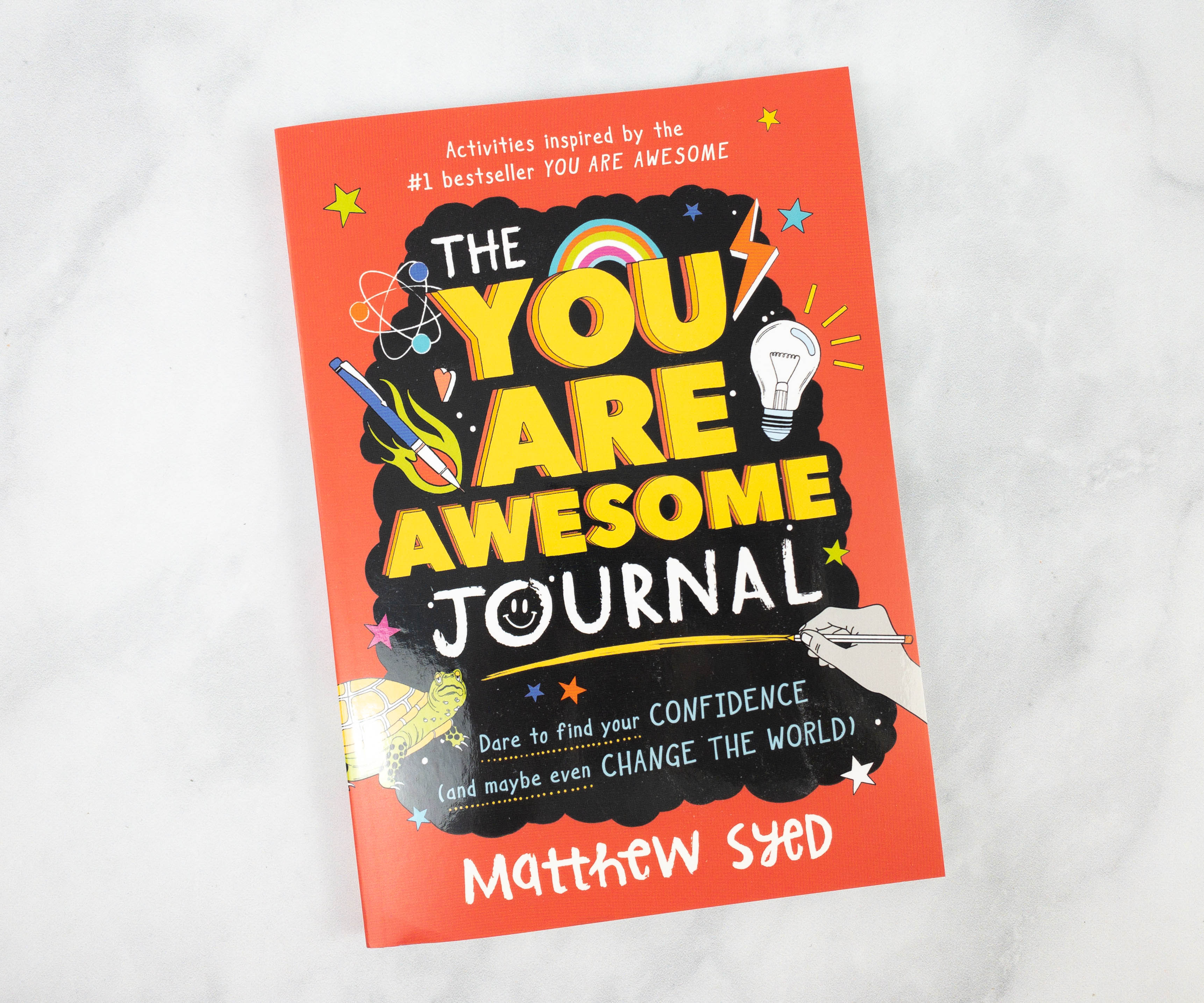 The You Are Awesome Journal by Matthew Syed ($10.56)
An interactive, growth mindset journal for kids, The You Are Awesome Journal helps you overcome life's challenges, encourages you to think positively, reach for your goals, and be the best that you can be!

Kids everywhere have been discovering that it's not as impossible as they might have imagined thanks to You Are Awesome by Times journalist, two-time Olympian, and bestselling author Matthew Syed. Now Syed has created an interactive journal full of life hacks, insightful challenges and fun activities to give kids the confidence to come up with their own plan of action to find their way to awesome!

Practical, insightful, and positive, this journal for boys helps you build resilience, embrace your mistakes, and grow into a more successful, happier YOU. Because, with the right mindset―and now the right tools―you really CAN do (almost) anything!

The You Are Awesome Journal is the perfect…

growth mindset journal for kids
inspirational book for kids age 9-12
mindfulness activity for kids
middle school boy gift and middle school graduation gift for him!

Perfect for kids who dream big and want to make those dreams come true!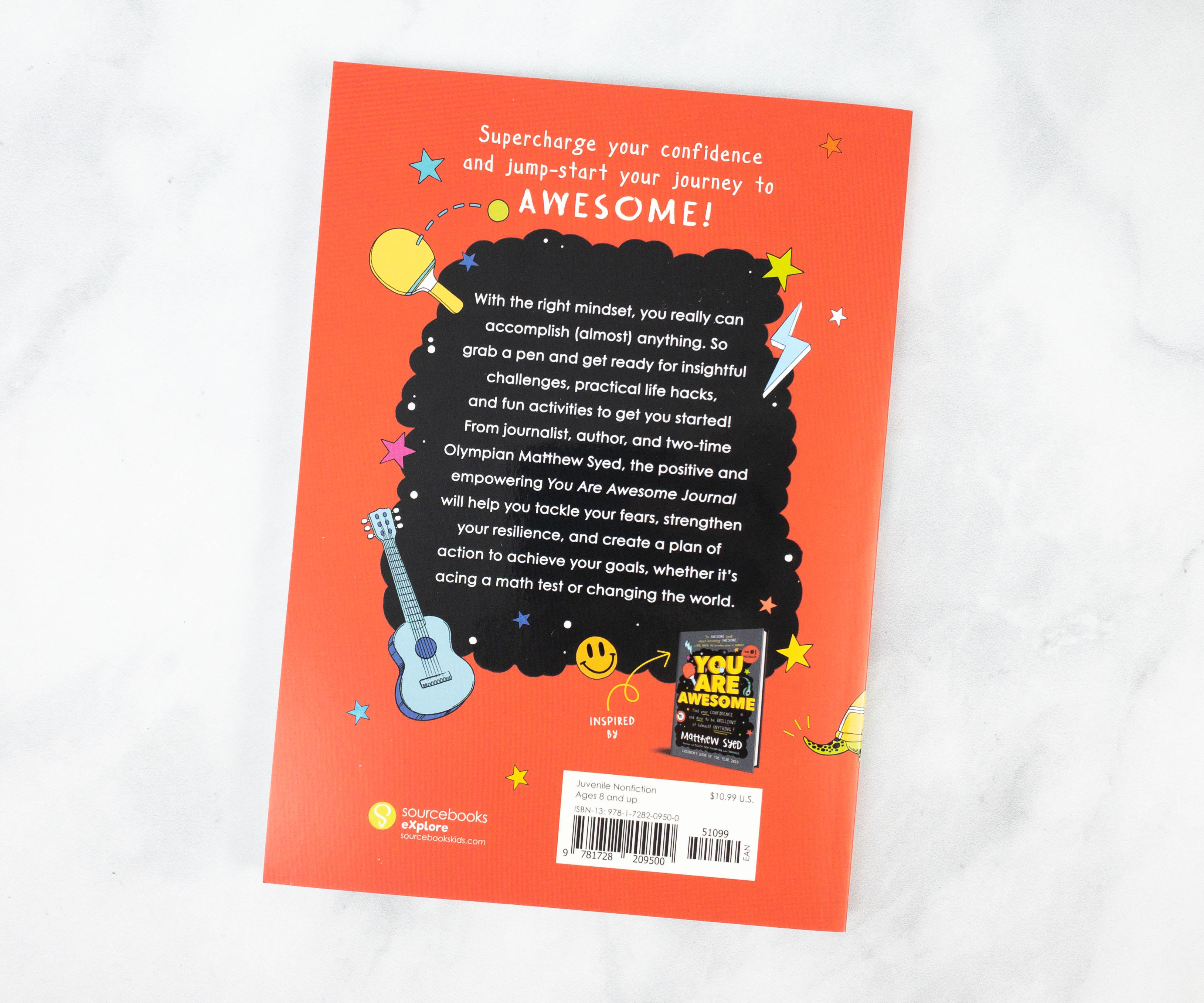 This interactive journal has lots of prompts for kids and enough space where they can share their thoughts and feelings creatively!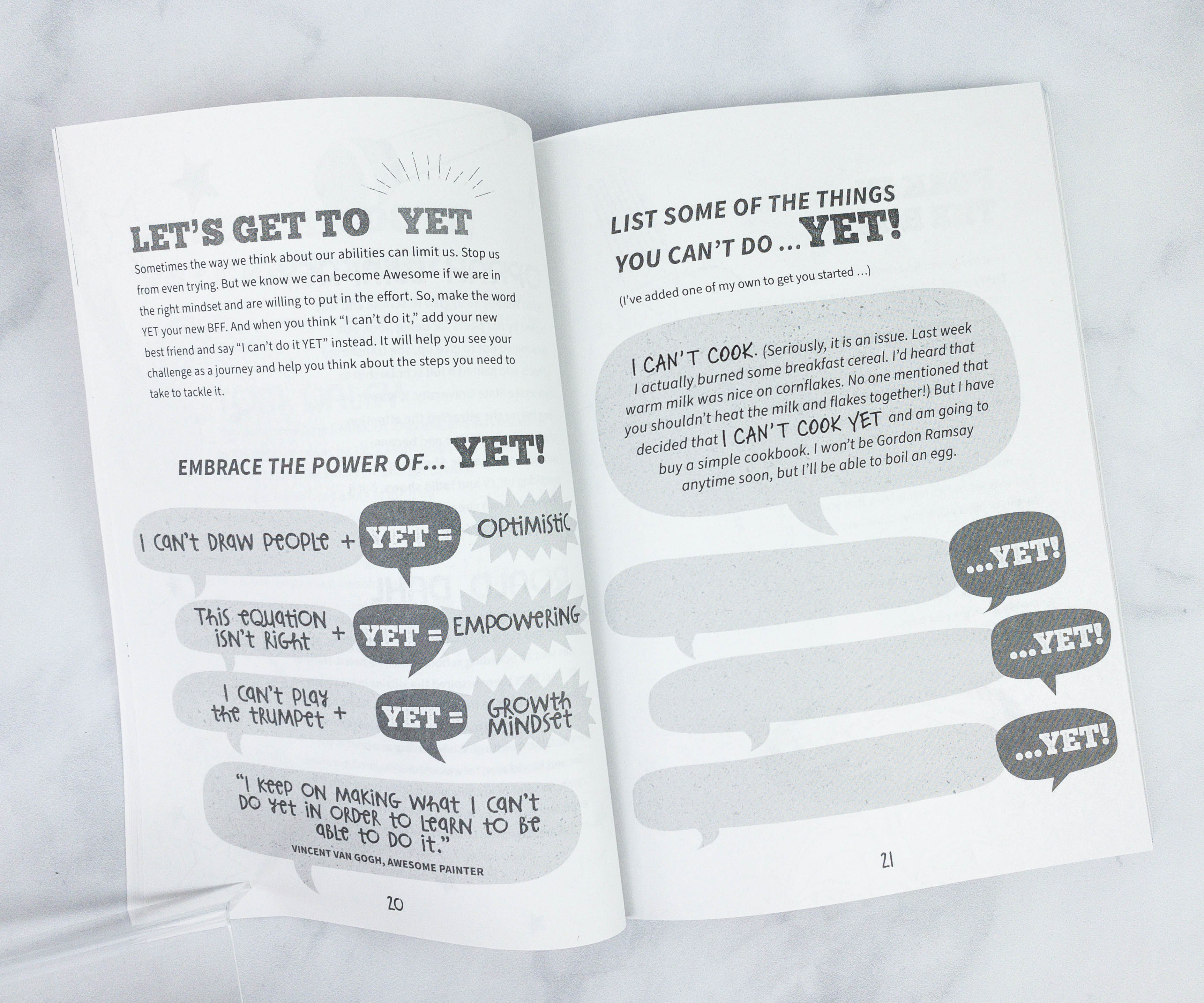 Each page is filled with positive and empowering messages! For instance, these pages explains the power of the word "yet".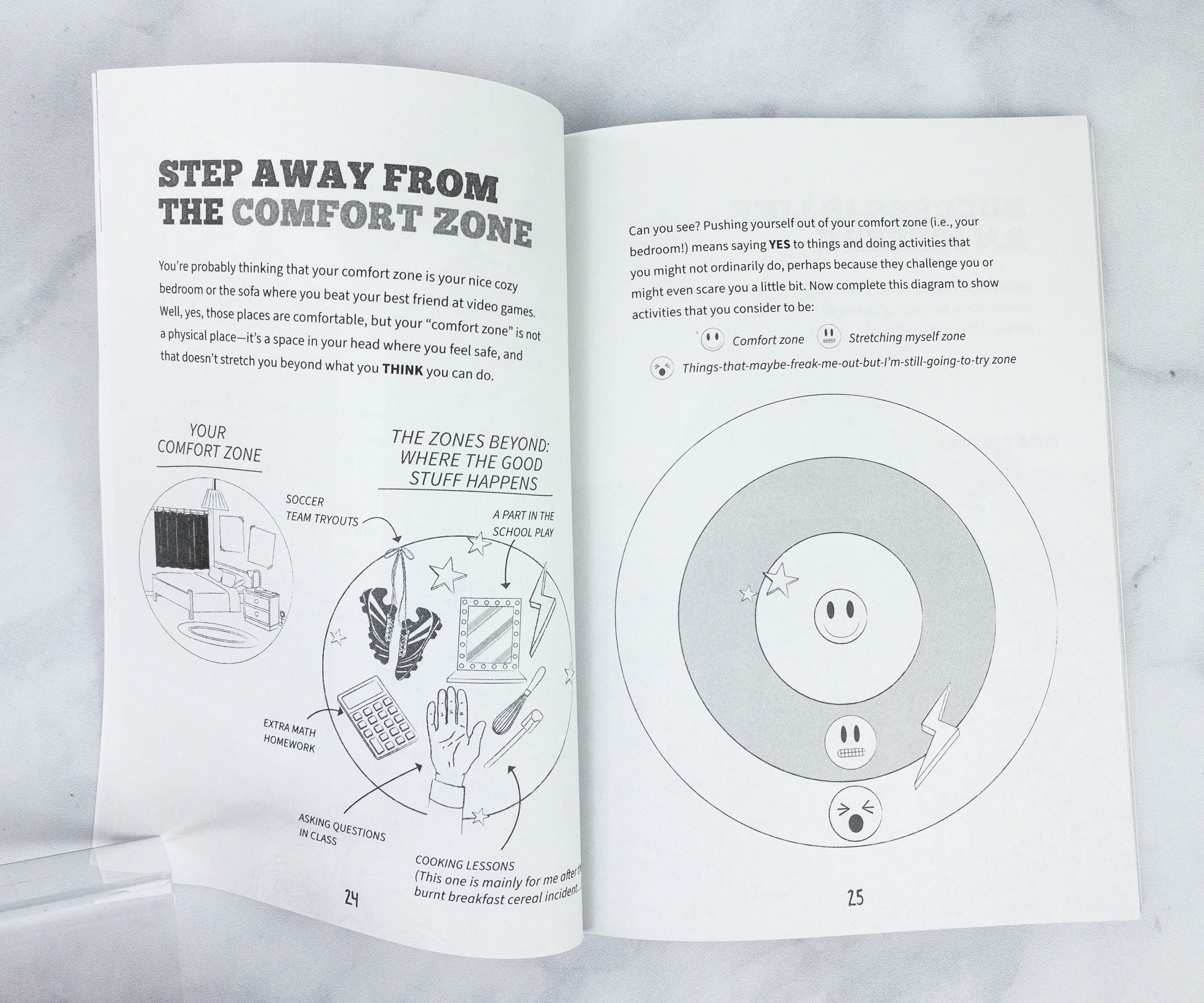 Here's another sample page where they encourage kids to step out of their comfort zone! I really liked getting this, my son enjoys doing these sorts of workbooks and will do a couple pages a day. He finds it to be calming and centering.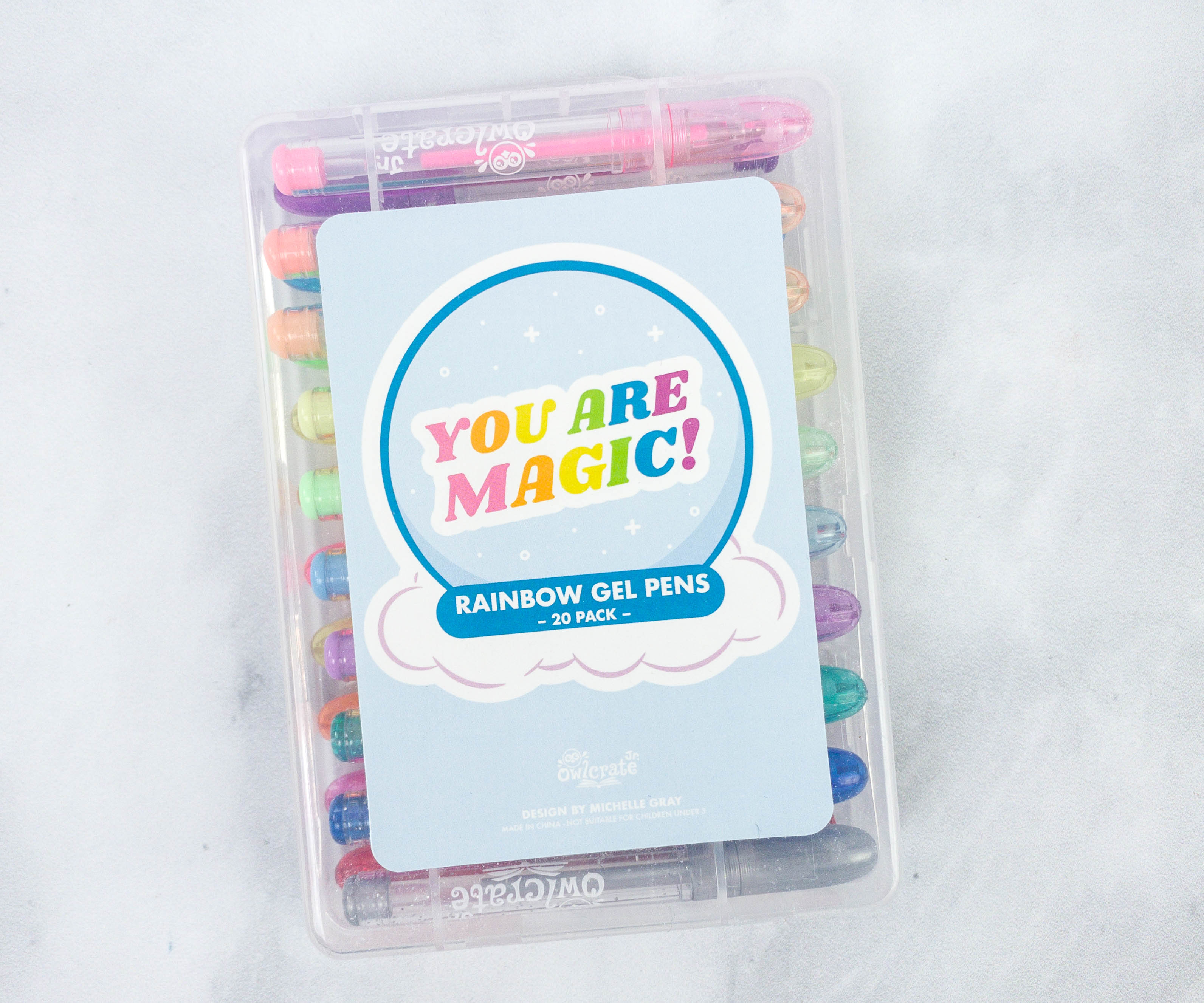 Set of 20 Mini Gel Pens. Lastly, here's a set of rainbow colored gel pens that my daughter can use for her journal!
The pens are exclusive to Owl Crate Jr. and they even came in a clear case which makes storage easy. Each pen is well-pigmented and they also write smoothly!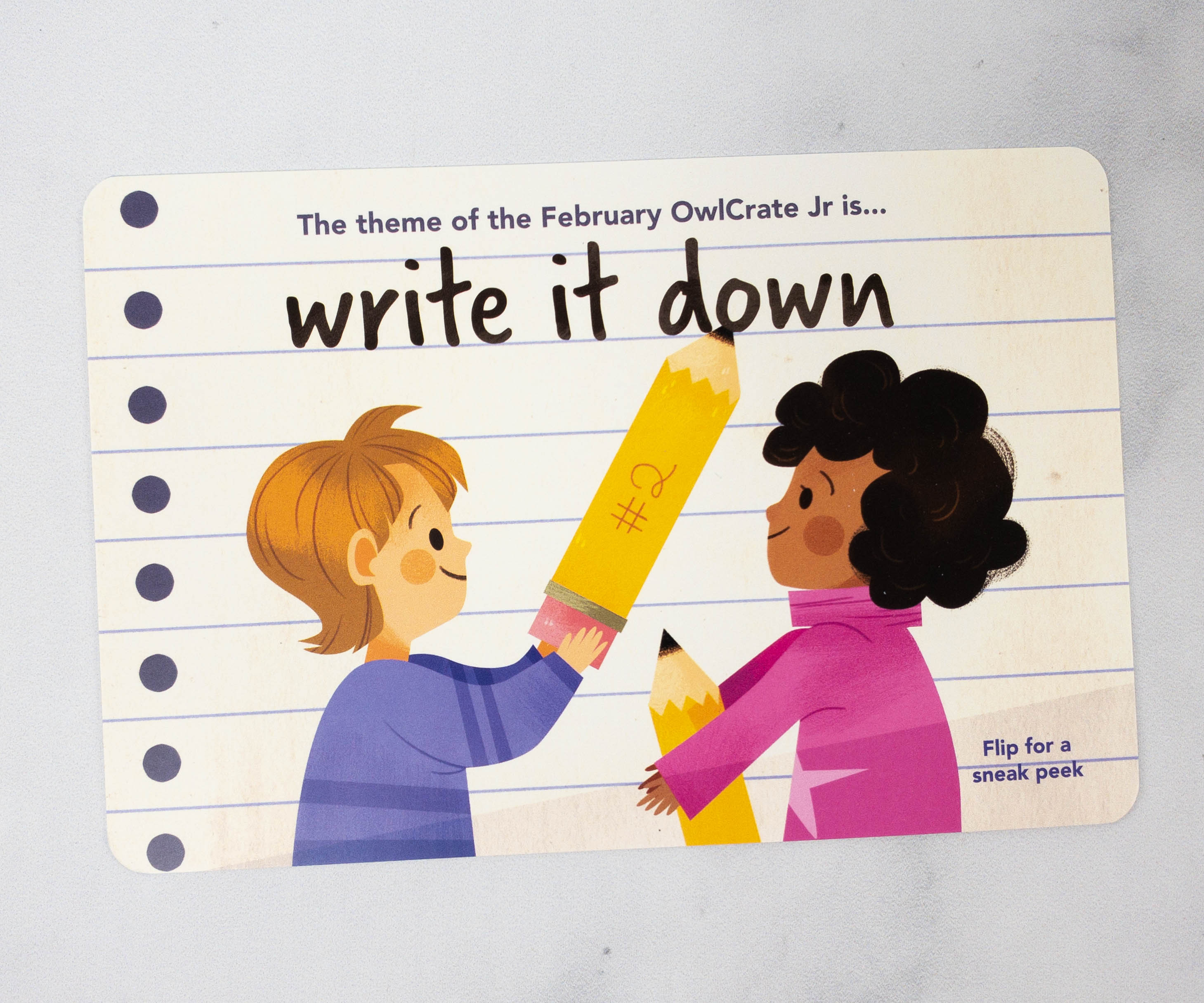 This card features next month's theme!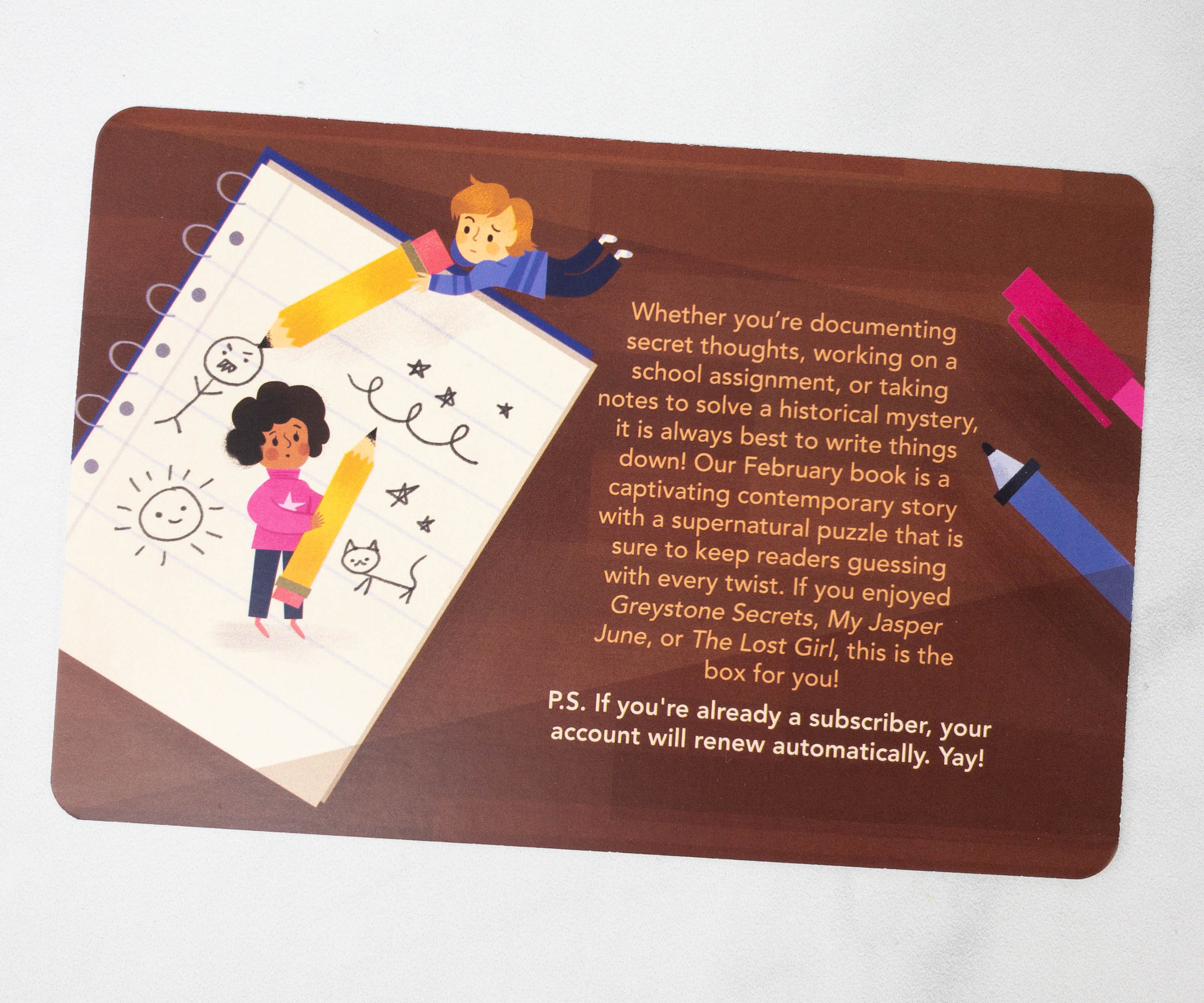 Whether you're documenting secret thoughts, working on a school assignment, or taking notes to solve a historical mystery, it is always best to write things down! Our February book is a captivating contemporary story with a supernatural puzzle that is sure to keep readers guessing with every twist. If you enjoyed Greystone Secrets, My Jasper June, or The Lost Girl, this is the box for you!
Owl Crate Jr. always does a great job of picking books for middle graders. This month's fantasy novel is newly-released and my daughter is already excited for the sequel. She likes the characters in the book, and she was fascinated with its world-building. The bookish items in the box are also a hit! The bubble bar is perfect for when she needs to wind down, while the journal is fun and encouraging. The pen set in its own case is also really nice and useful. There are many subscriptions for young bookworms, and this is definitely one of best! The theme for February seems exciting!
What did you think of the OwlCrate Jr. box this month?
Visit OwlCrate Jr. to subscribe or find out more!