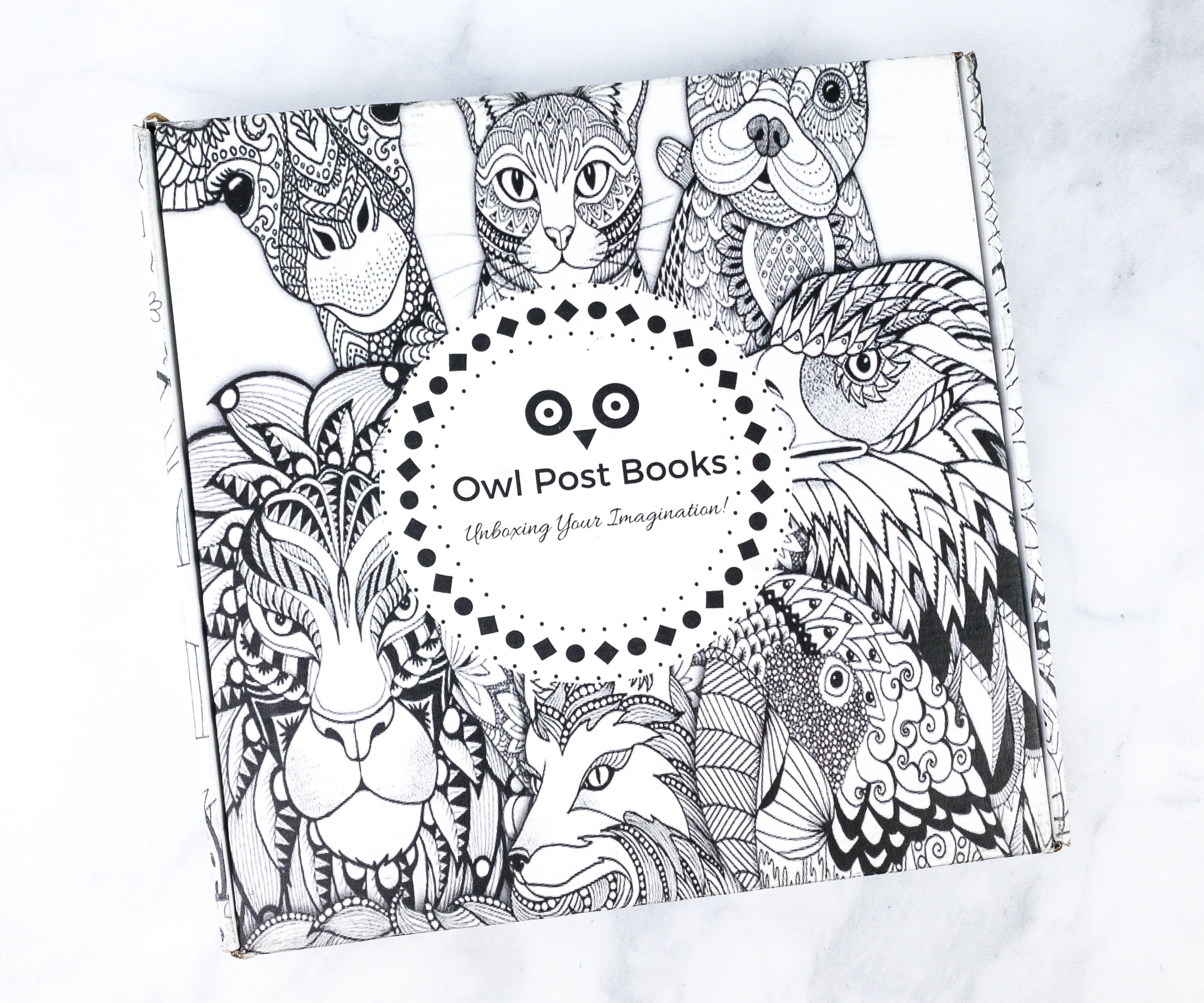 Owl Post Books is a fun and interactive monthly book subscription for kids. Each month, subscribers will receive an Imagination Box with 3 books that fit into their age range and fits into a fun monthly theme, and includes a unique themed toy and a theme card!
Owl Post Books has Imagination boxes for ages 0-3, 4-7, and 8-12. This is the Imagination Box for 4-7 years old. 
DEAL: Get 20% off your entire subscription! Use coupon code NEW20.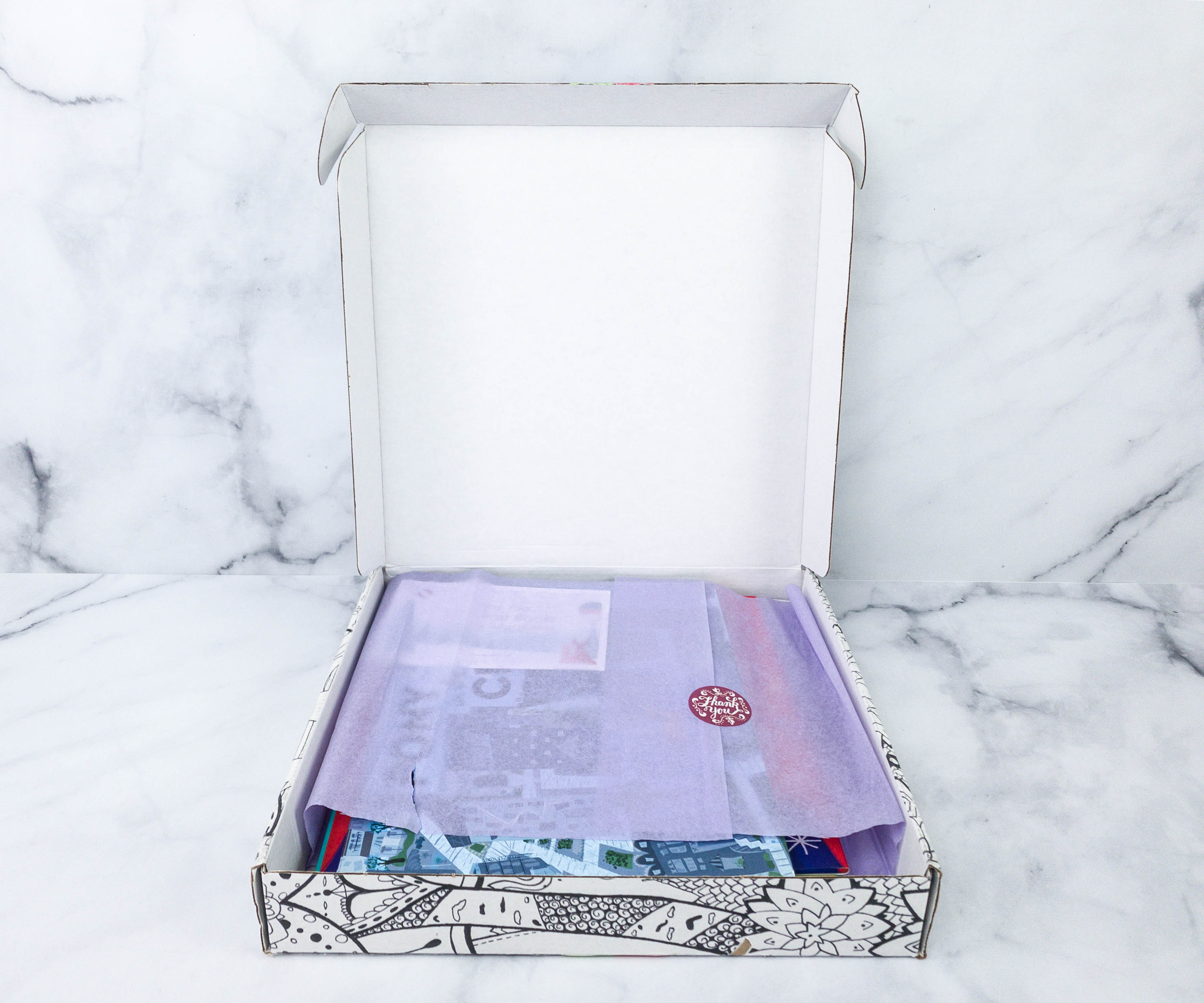 Everything is neatly tucked inside the box.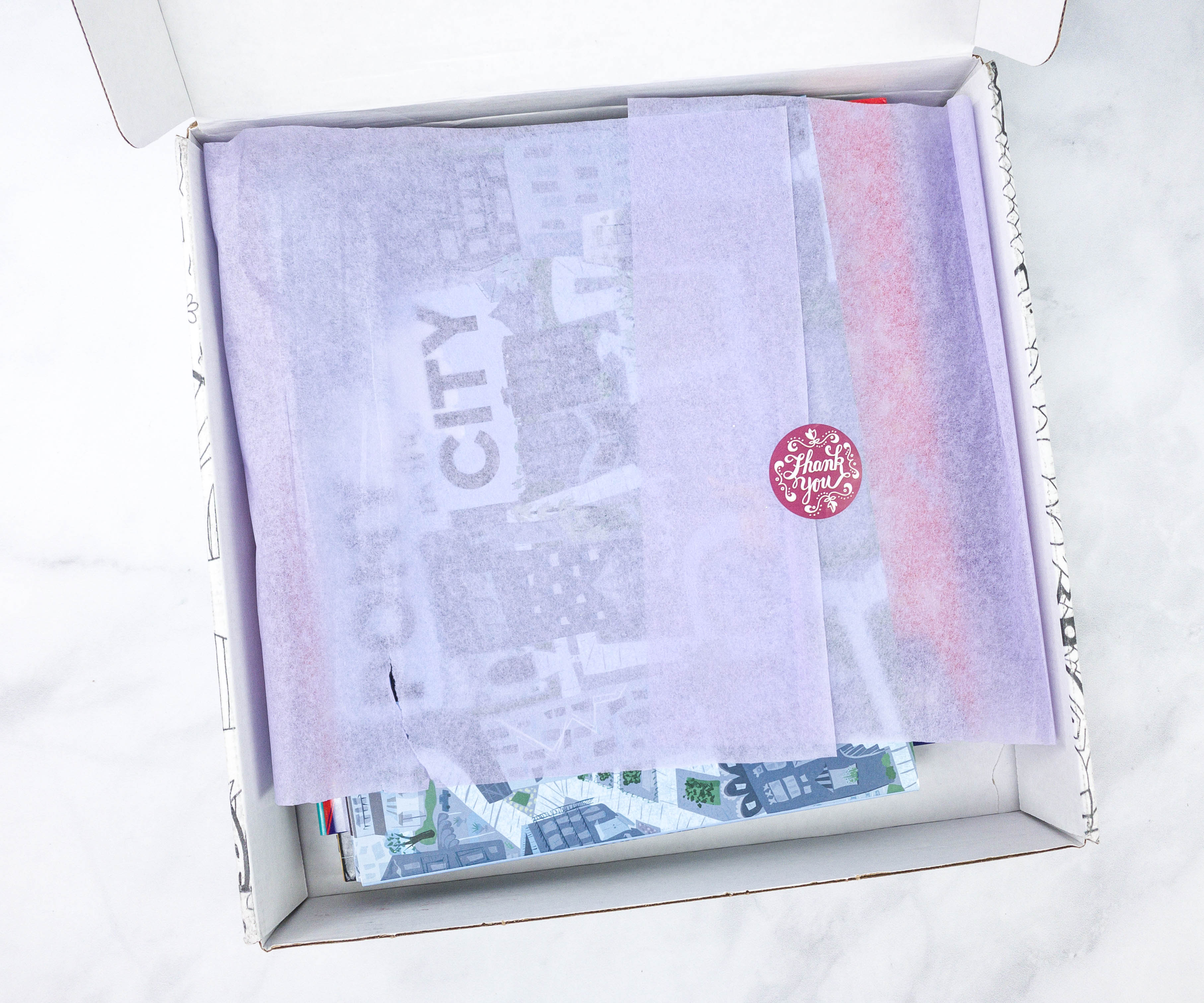 The books were also wrapped in tissue paper and sealed with a "Thank You" sticker.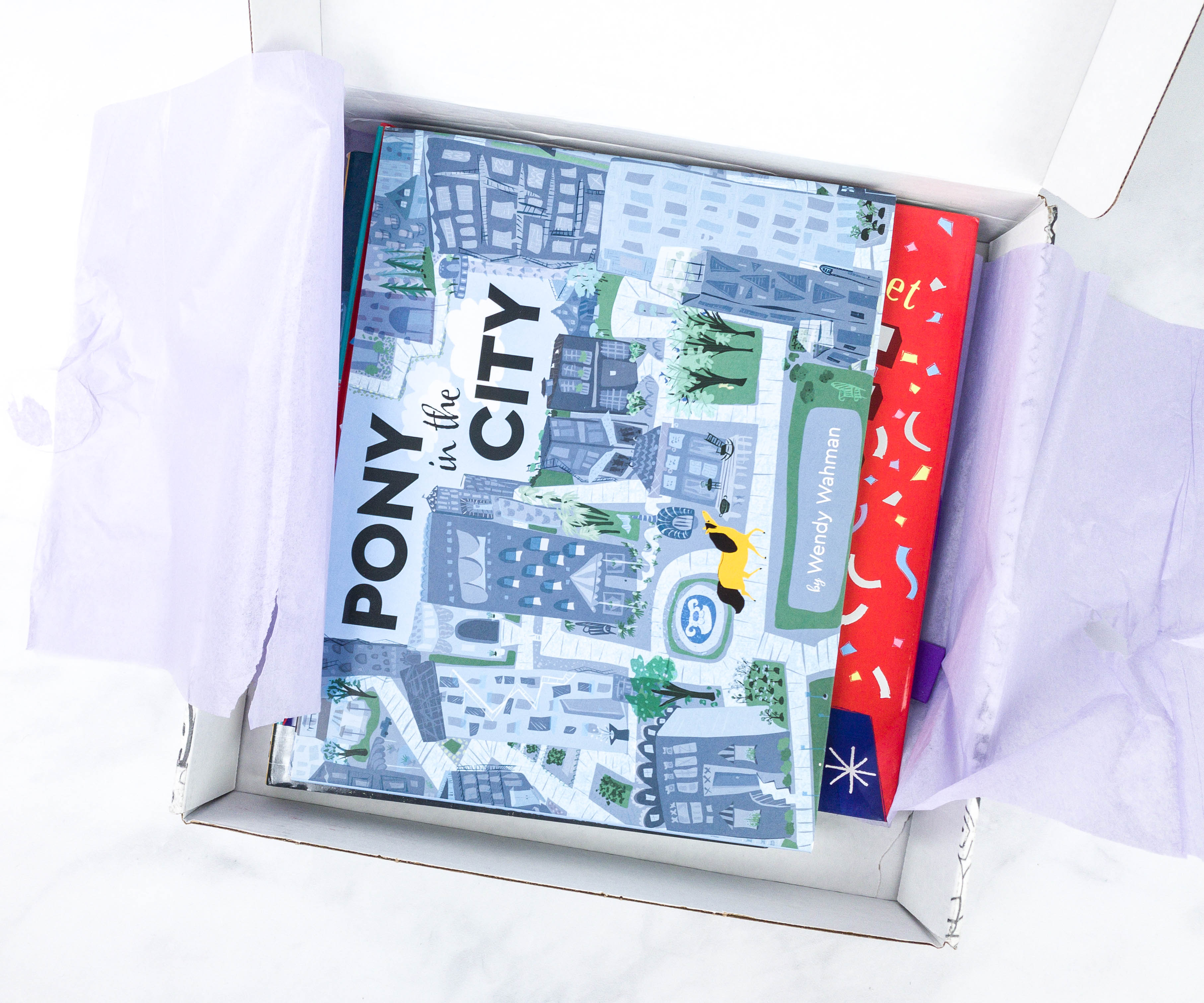 All the books arrived in great condition!
There's also a cute winter-themed card from Owl Post Books!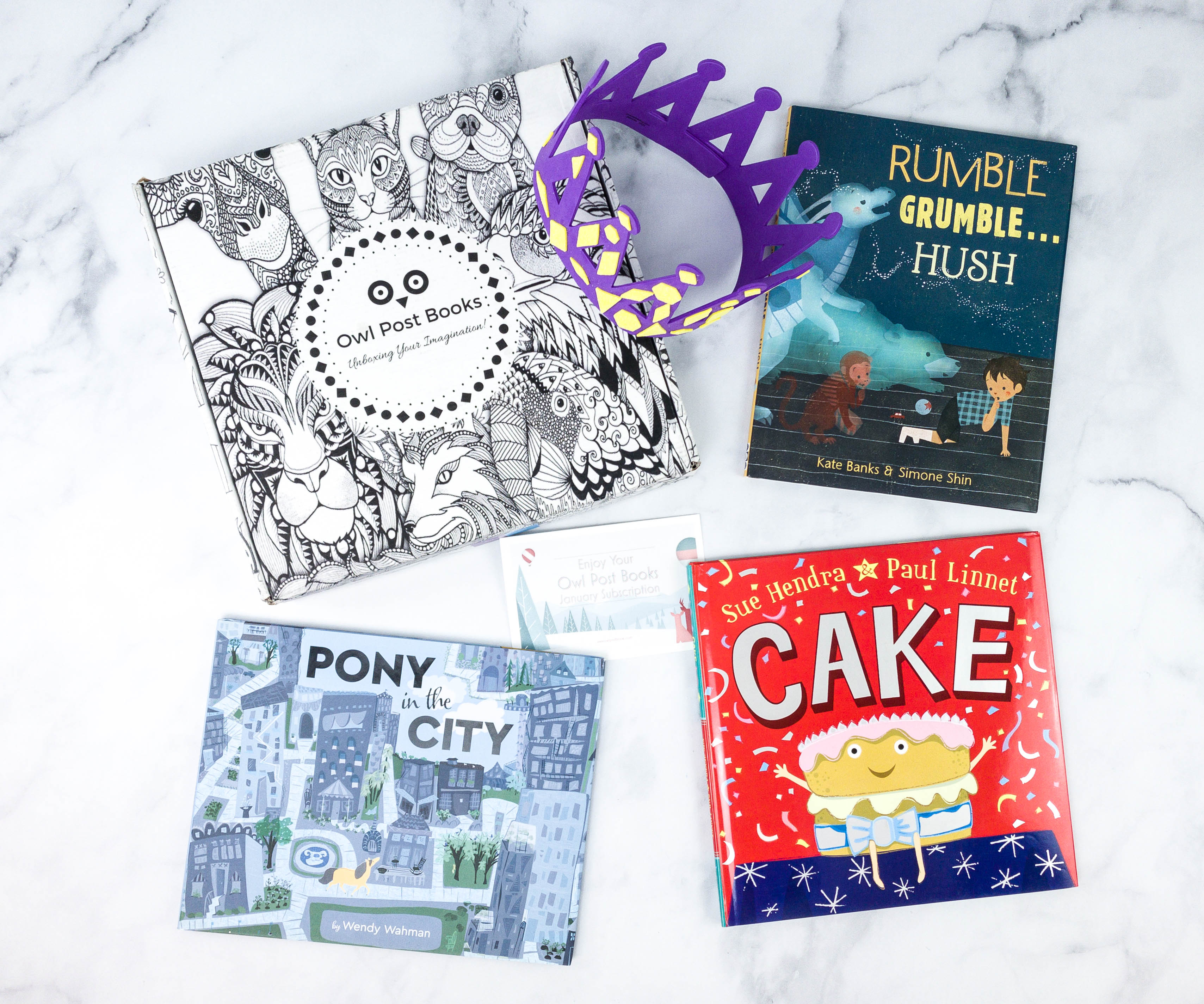 Everything in my box!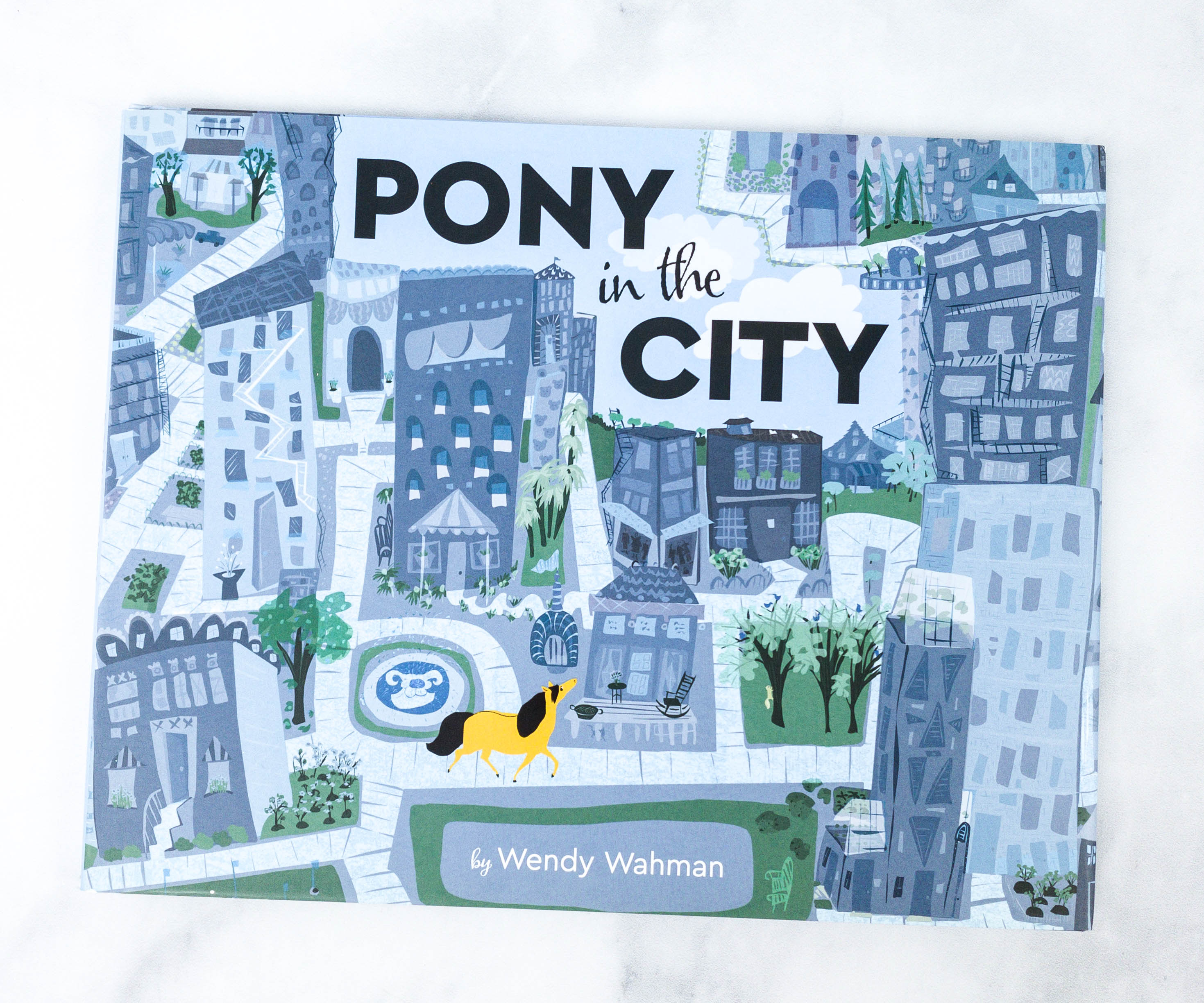 Pony in the City by Wendy Wahman ($16.95)
Otis loves the children who visit him in his paddock. But what are THEIR lives like?
Come visit the city with this curious pony as he tries to find out!

Otis wants to know all about the kids who ride at his stables. Do they sleep in stalls, too? Do they also get brushed and braided? The older ponies just flick their tails, snort, and ignore his questions. So, Otis heads to the city to see for himself. And as he looks at the happy, playful children all around town, he finds his answers. But then Otis realizes he's sleepy, hungry, and very lost. Fortunately, some of his favorite friends come to the rescue and lead him back home . . . where the tables turn and the OTHER ponies have questions for Otis!
Kids who love to ask "why" will relate to this sweet story about an adorable, inquisitive little pony.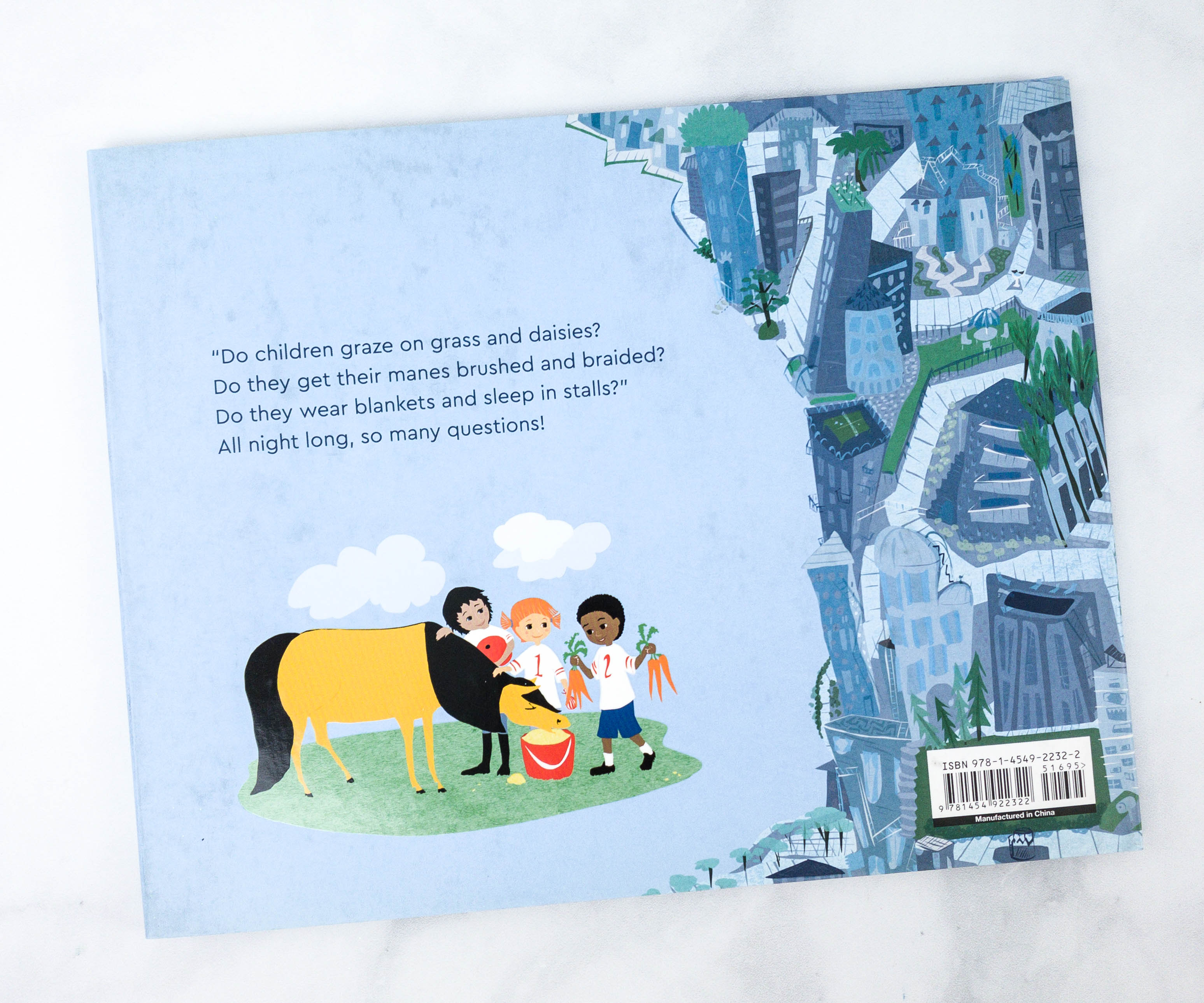 The front and back cover of this book are cute. The blue and green colors they used are also relaxing to the eyes.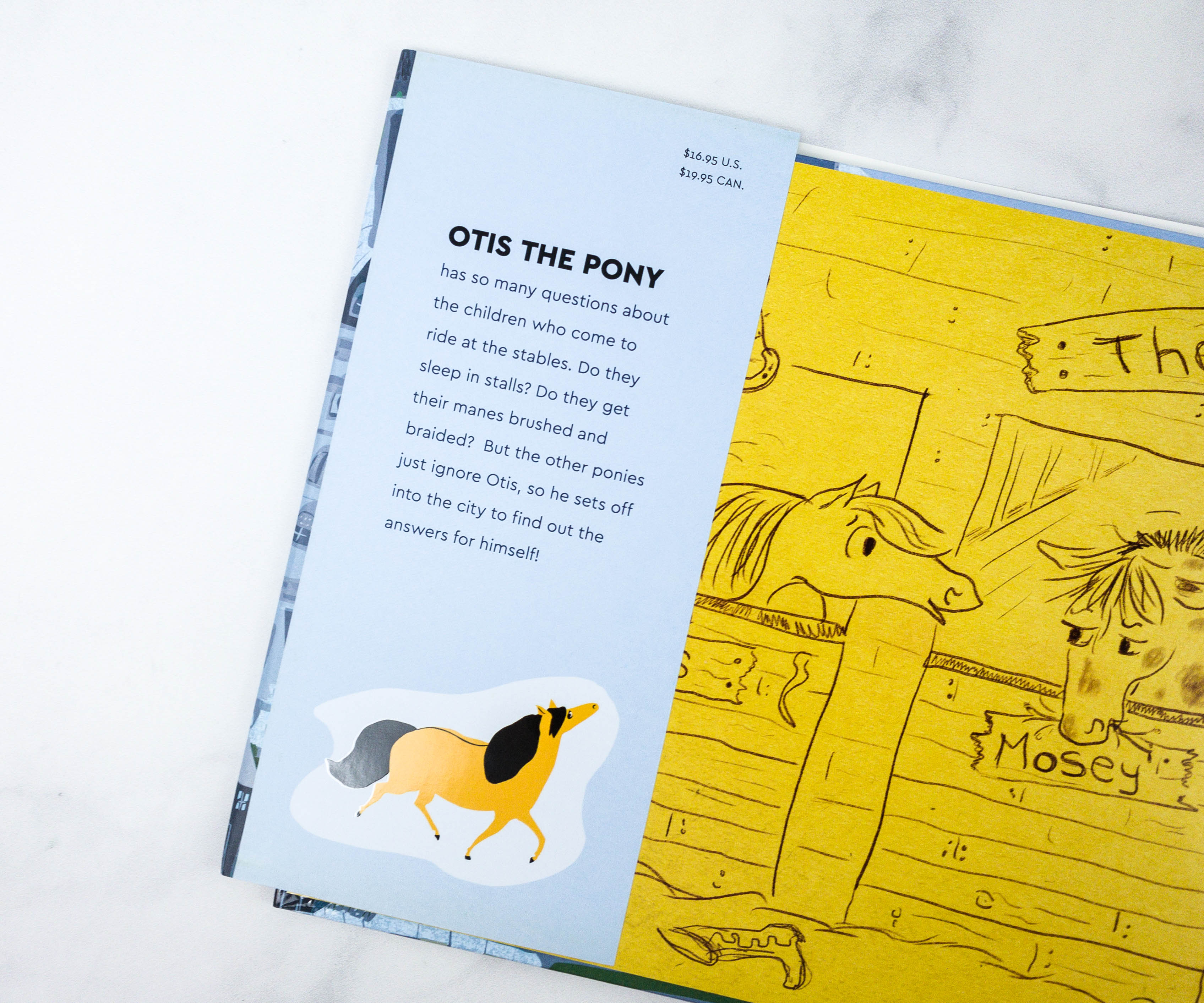 The book's synopsis can be found on the flap of the dust jacket, while the endpaper features a stable full of horses!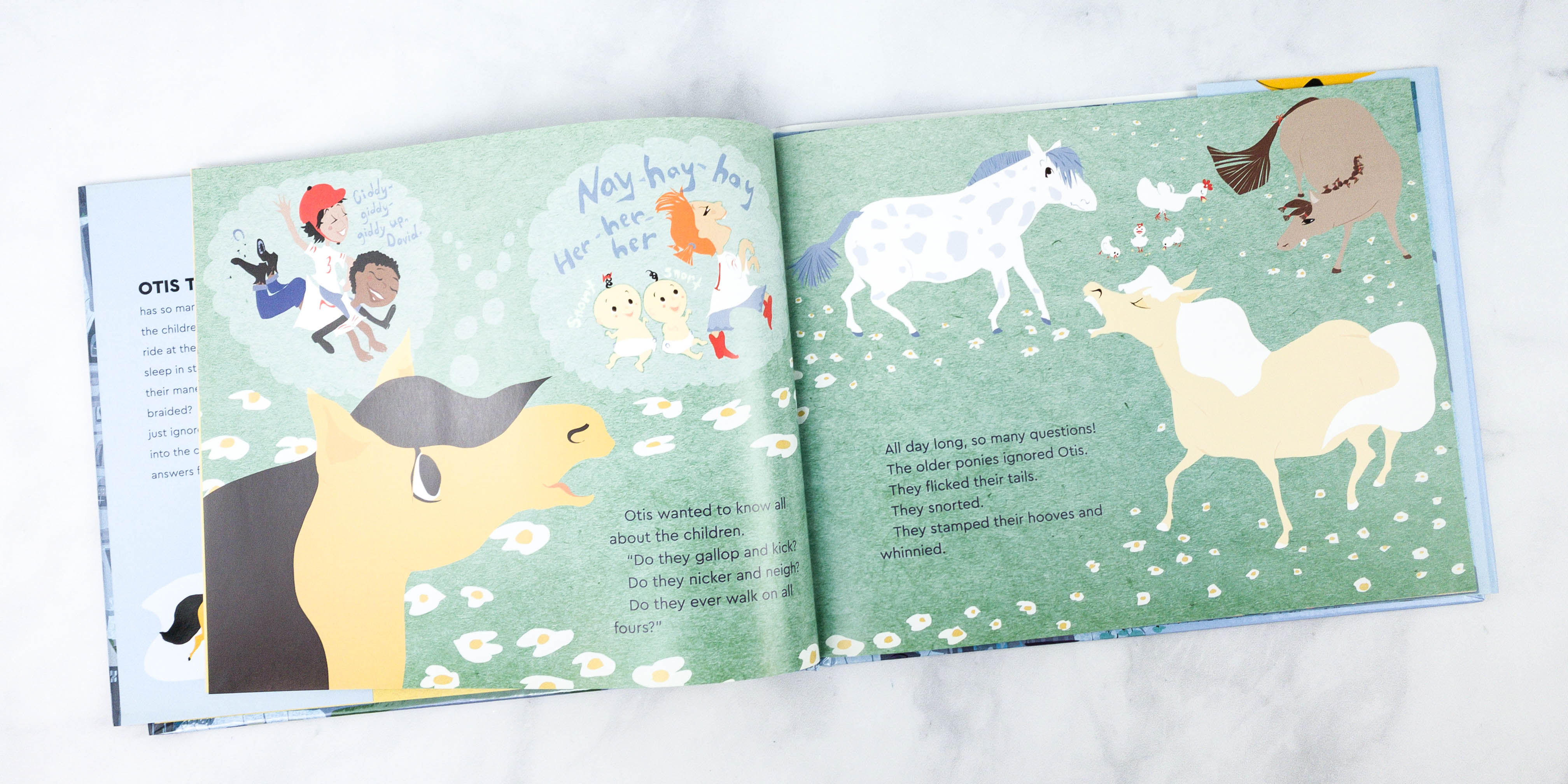 My kids are fascinated about the horses in the book, as they came in different colors. The illustrations are fun and engaging as well!
Otis is such an adorable character. The horse was so curious about the children and he wanted to know of they're just like him. My kids followed the story easily, and they were satisfied with its happy ending!
Rumble Grumble… Hush by Kate Banks & Simone Shin ($8.69)
Where the Wild Things Are meets Chicka Chicka Boom Boom in this emotionally satisfying picture book tailor-made for reading aloud, which celebrates creativity and the power of imagination.

In a spare, lyrical text, young listeners and readers will follow a little boy through his day, from early morning till bedtime, and watch as what fills his active imagination becomes real. Toys grow to life-size: a tin monkey plays a real drum and fiddle–rat-a-tat, toot!–a stuffed lion roars–rumble, grumble–and a dump truck empties its load–BANG! But when quiet time comes, and a hush settles over his bedroom, animals nap, and the boy becomes absorbed in other activities, like reading and drawing.

Here is an irresistible read-aloud by a picture-book master that captures all the joy of a child's play, and renders a boy's imagination real.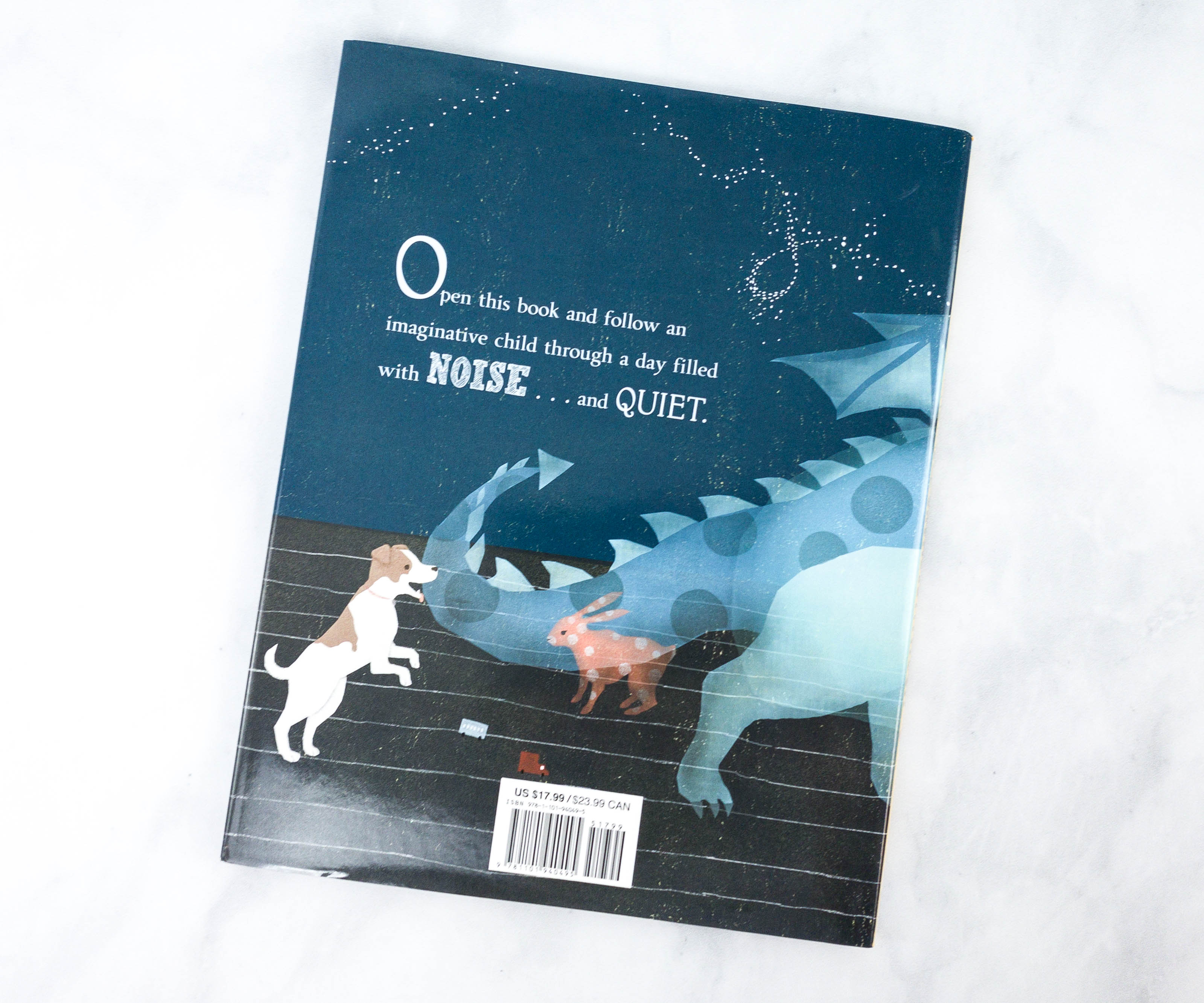 My kids were curious about the book the moment they saw the cover, and they really looked forward to reading it!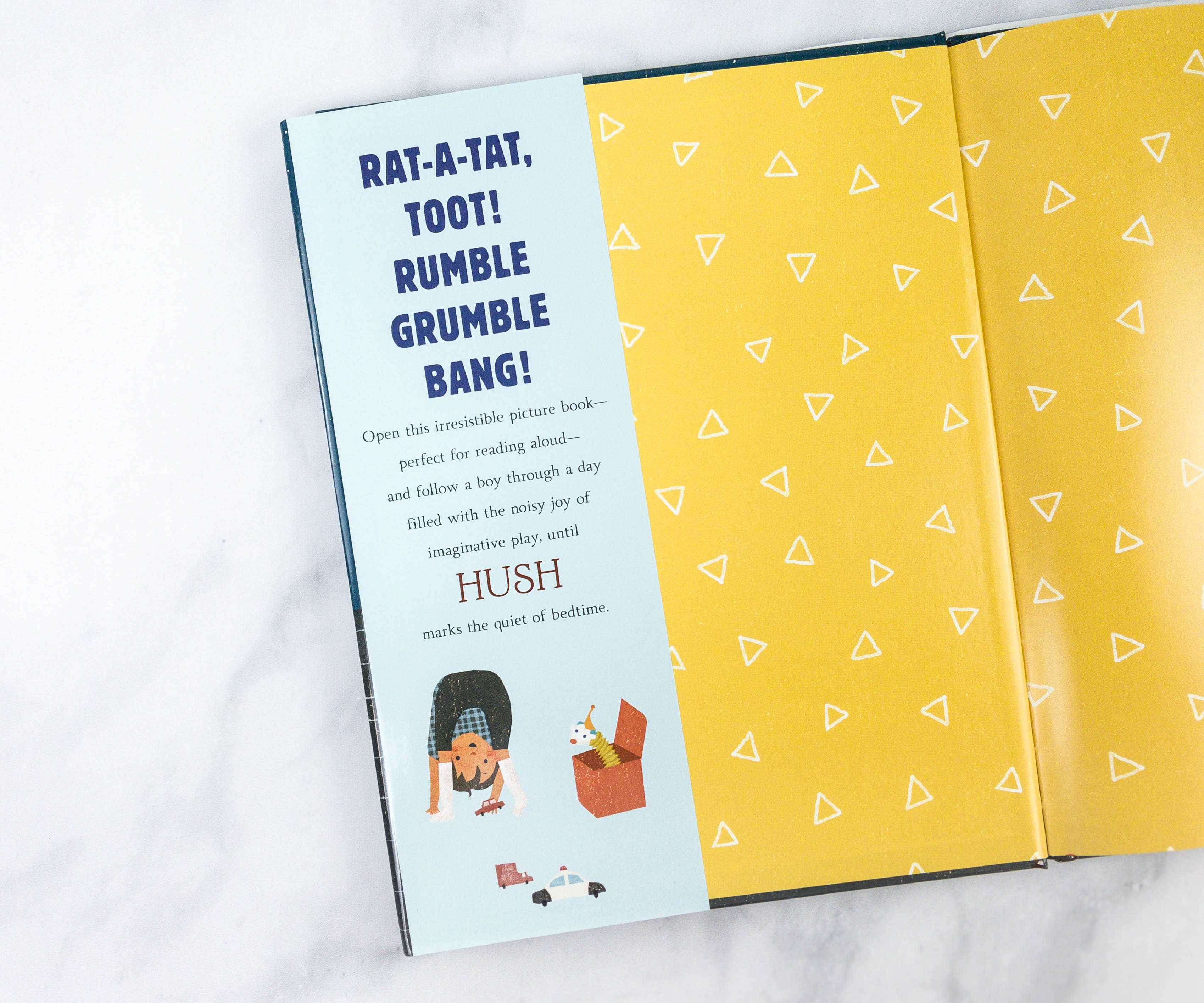 It has a bright yellow endpaper with white triangles all over! The flap also shows us what the book is all about.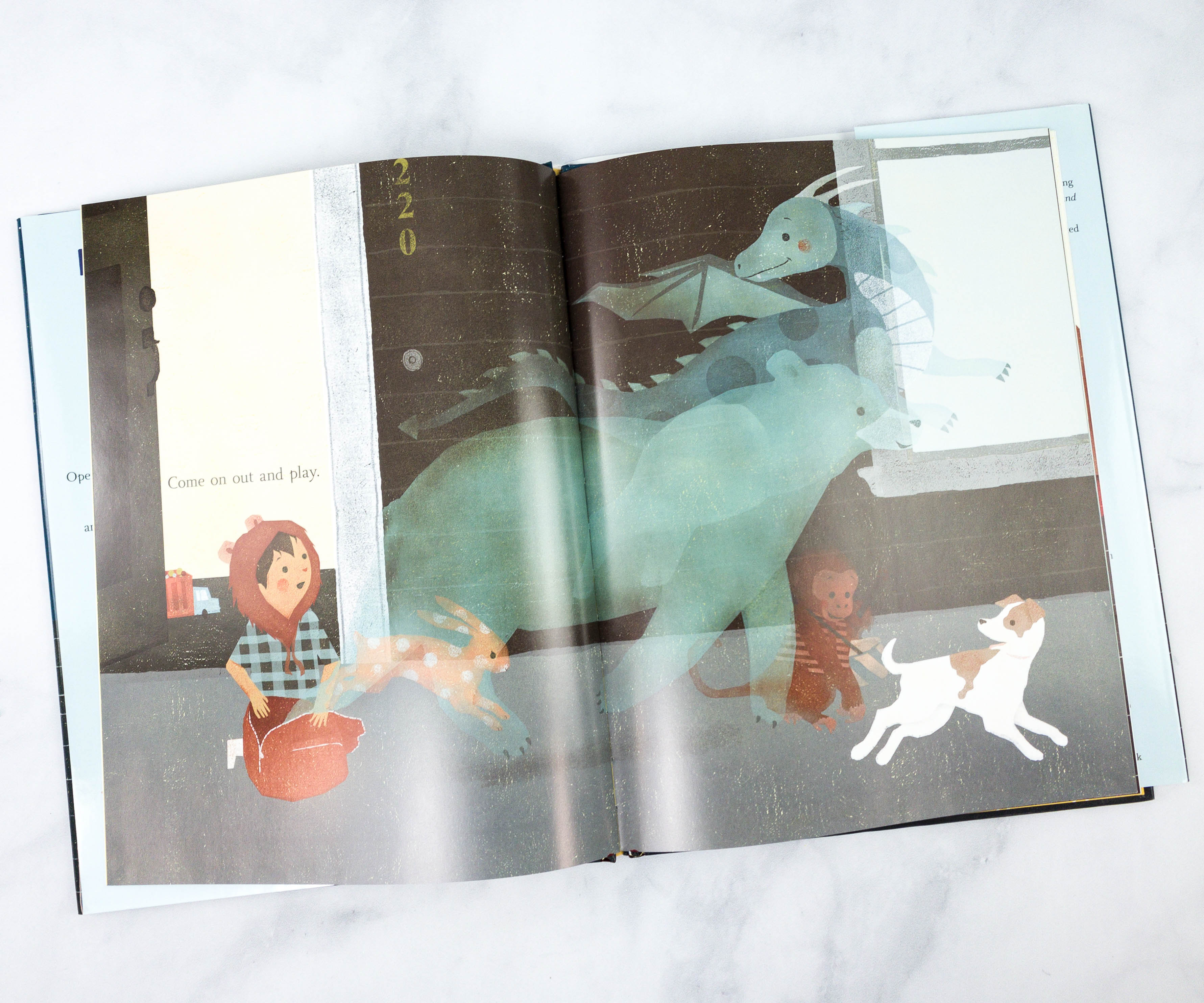 The illustrations are enchanting. There are different animals featured in it, which are from the little boy's imagination!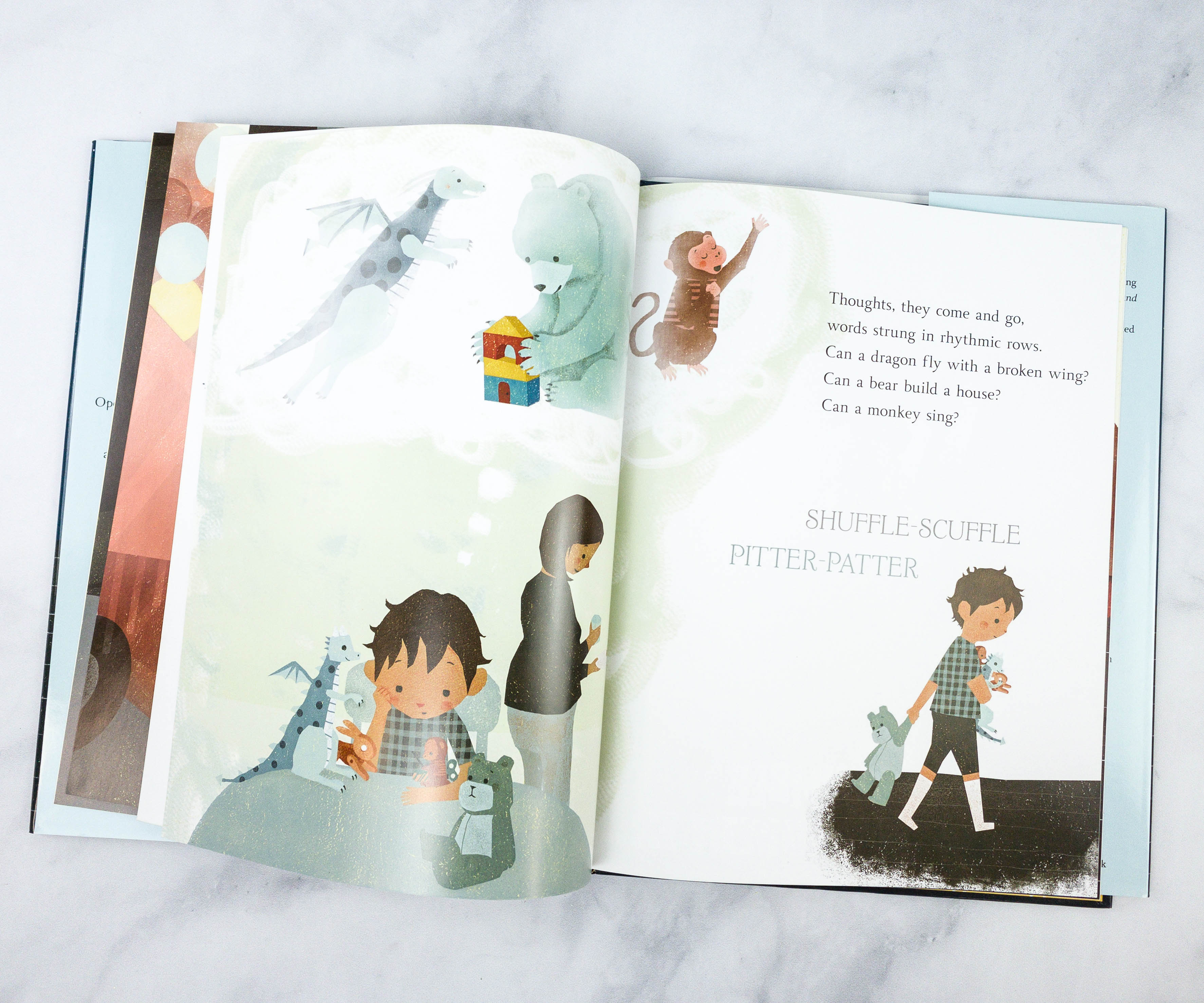 There's also some contrast because some part of the story shows quiet play, while the others are about noisy play. Another thing my kids love about this book is that the texts rhyme! They had so much fun reading them!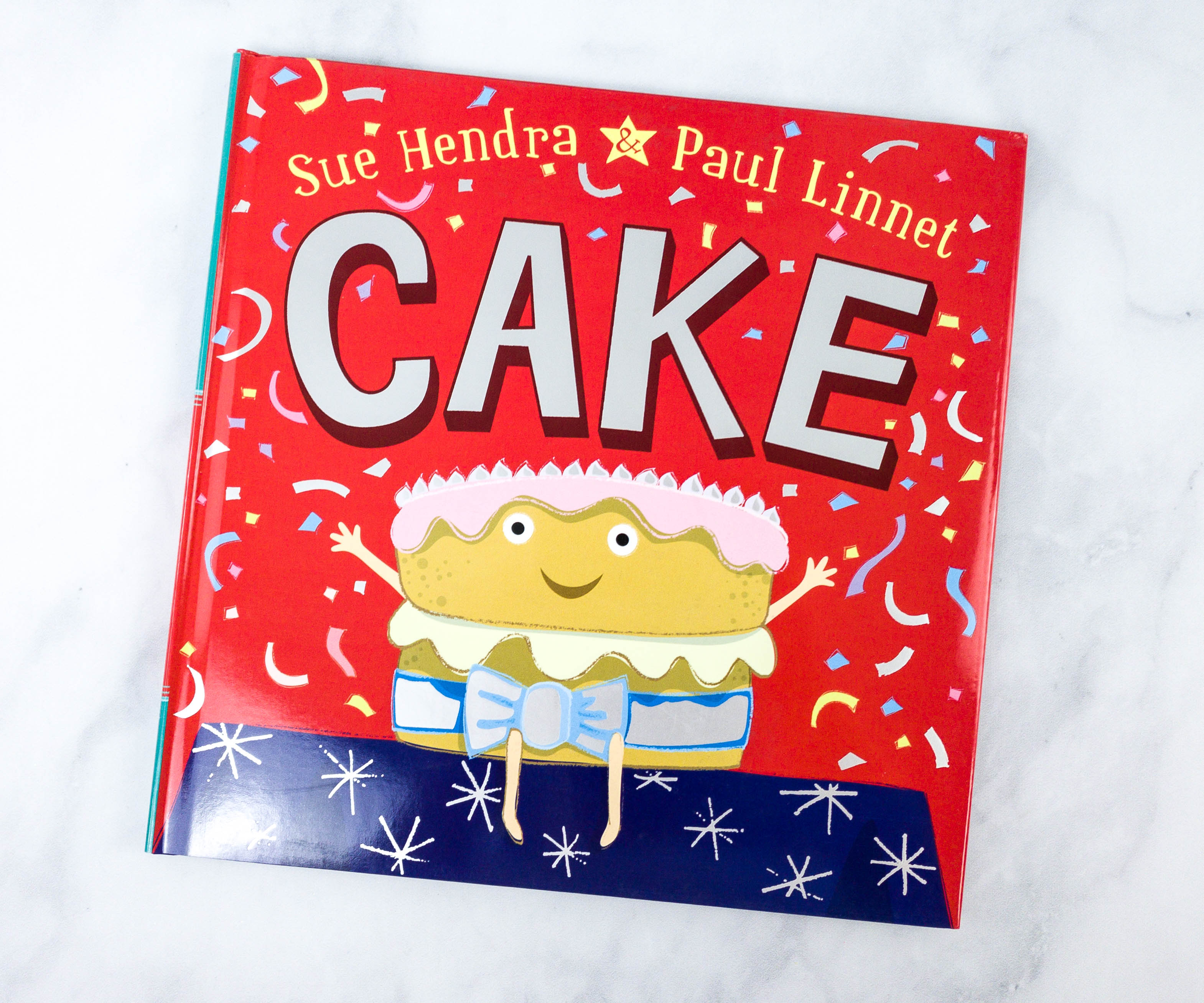 Cake by Sue Hendra & Paul Linnet ($10.99)
In the tradition of I Want My Hat Back, this delicious story from Sue Hendra and Paul Linnet tells the story of a cake who's about to attend his very first party—but he has no idea what's coming!

Cake has been invited to his very first birthday party!

He buys just the right outfit—including the PERFECT hat.

But as the candles on his perfect party hat begin to burn, and the other party guests start to sing, Cake starts to think that this is one party he'd rather not be at…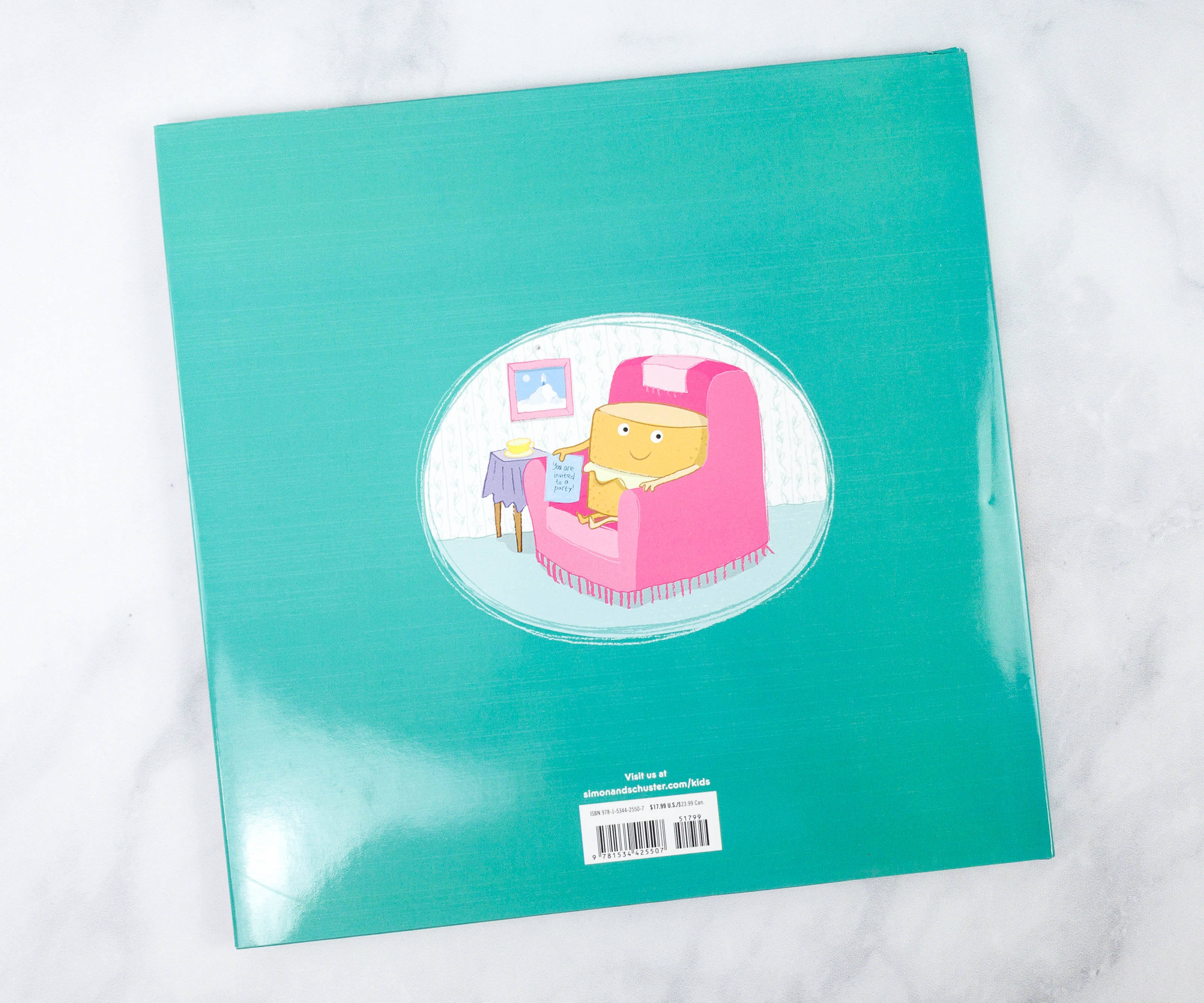 Just by looking at the cover, my kids thought the book is going to be a fun and colorful one!
There's a short synopsis in the inner flap of the cover and it even features Cake, the main character, riding a bike.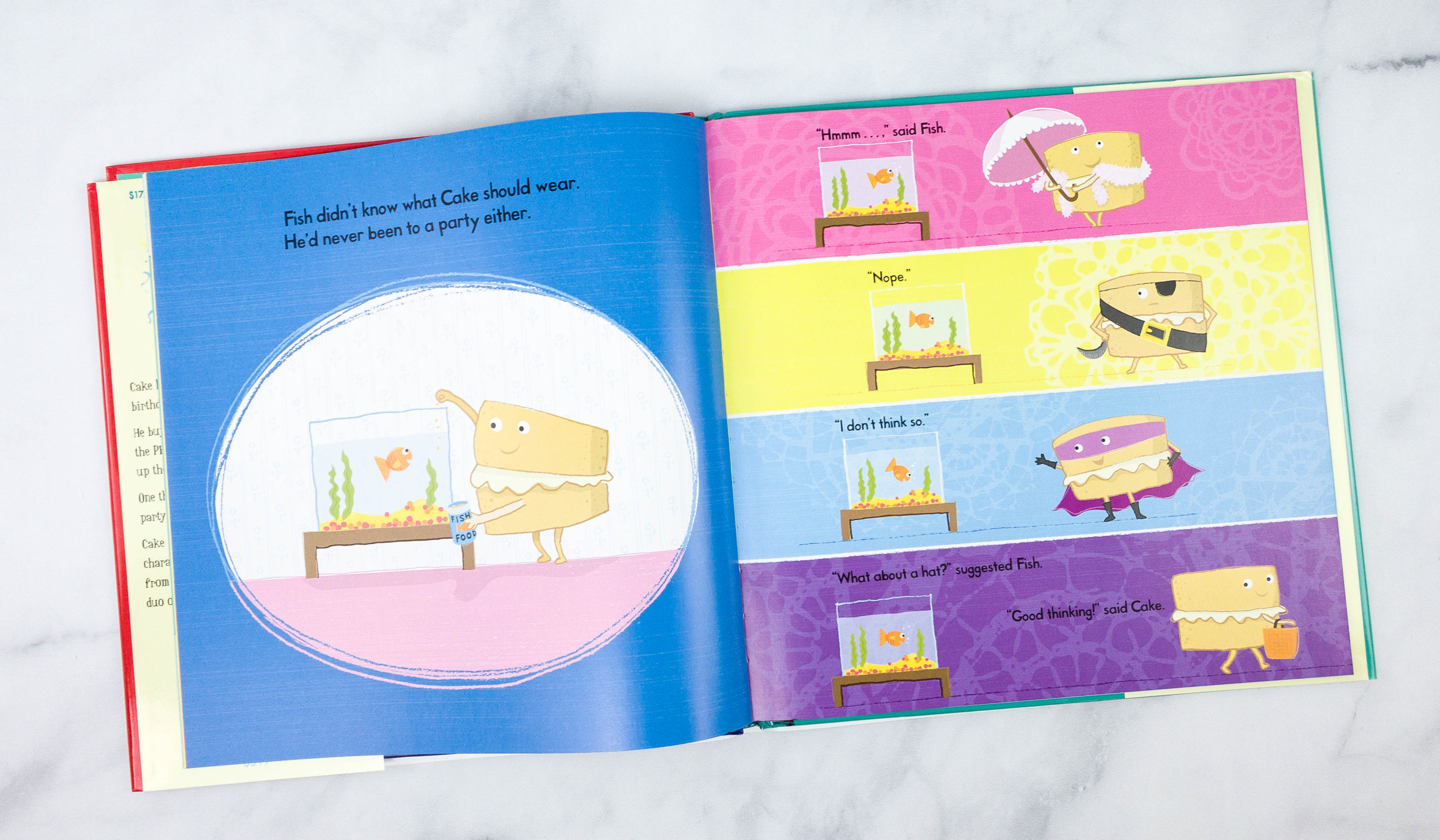 The pages are lovely! My kids are right because they are bright and colorful. The illustrations are also cute and they easily capture a child's interest.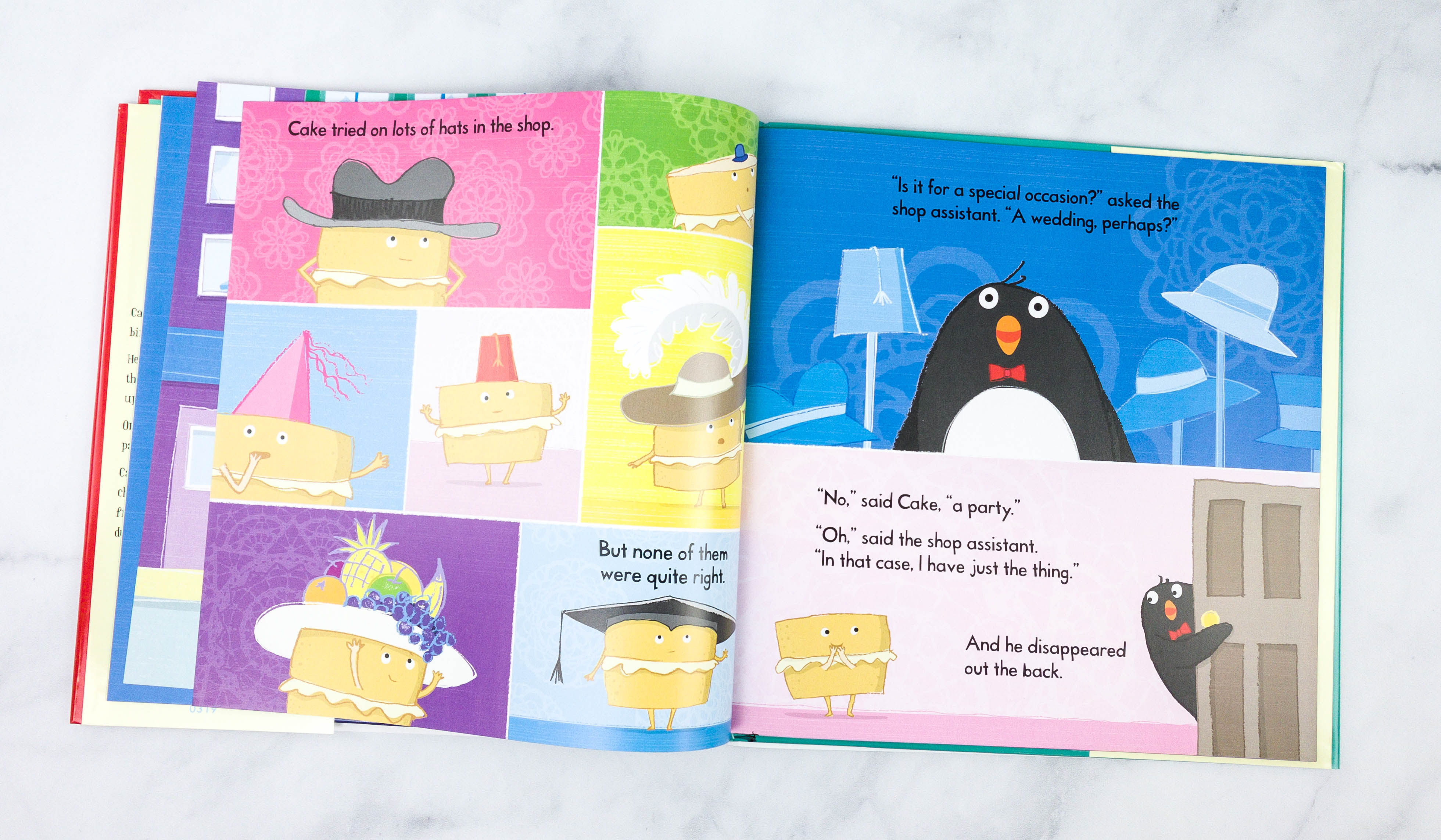 This is a story with a very surprising ending. It's a fun read overall, with short sentences that kids can easily follow.
My kids love this month's Owl Post Books! The books have a lot of fun and quirky illustrations, as well as unique and interesting stories. Their favorite story is the one about Otis, the horse who is curious about children. They loved the horse's adventure and they want to read it over and over! The other books were also a hit with them, so I couldn't ask for more. This subscription sends only fun and age-appropriate books that are perfect to add to home library. For beginning readers, this is also a great way to encourage them to read and practice!
What do you think of this month's box? Let us know your comments!
Visit Owl Post Books Imagination Box to subscribe or find out more!