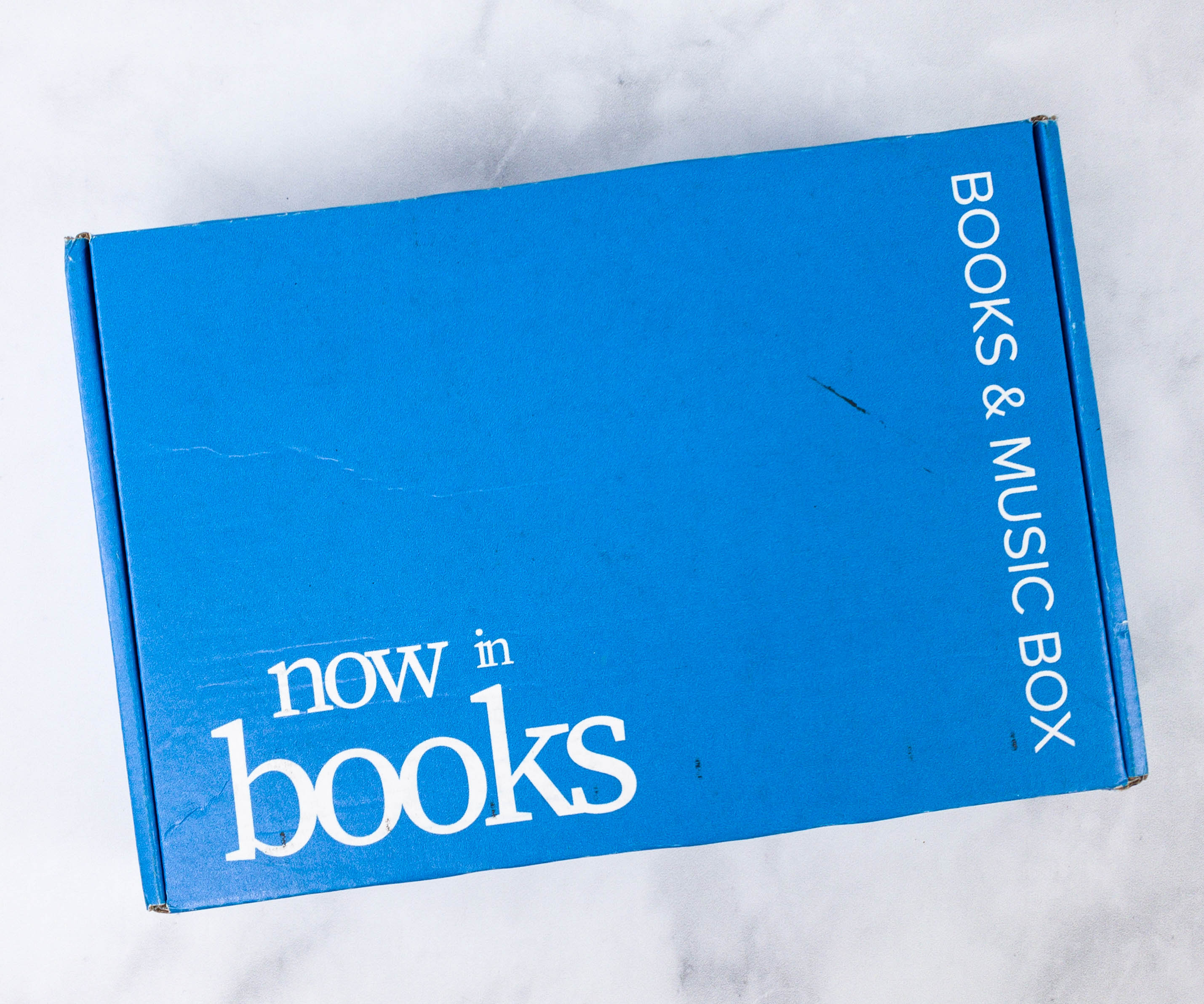 Now in Books is a book subscription that caters to fans of YA and fiction. They promise to send books that feature new authors, diverse stories and characters, and engaging narratives relating to social issues. There are currently 4 plans available. Two are book-only plans, while the other two offer an immersive experience through playlists, guides, and additional activities.
Young Adult ($16.99) – one newly released young adult novel each month
Books & Music: Young Adult ($19.99) – one gift-wrapped young adult novel, specially curated music playlist, book club guide, discussion questions, and a fun activity like recipes or puzzles each month
Fiction ($19.99) – one newly released fiction novel each month
Books & Music: Fiction ($24.99) – one gift-wrapped fiction novel, specially curated music playlist, book club guide, discussion questions, and a fun activity like recipes or puzzles every 3 months
This is the review of the Books & Music: Young Adult box!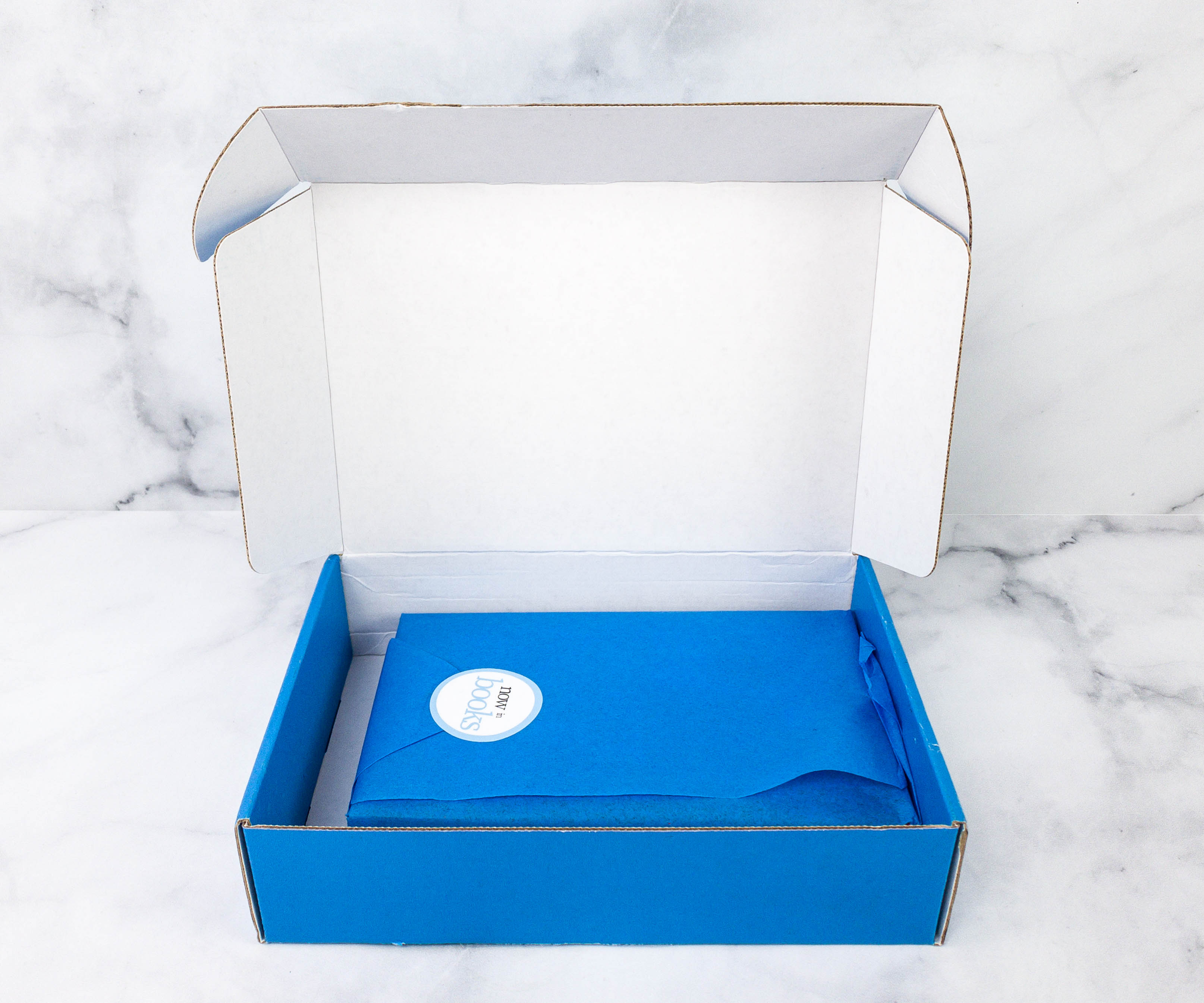 The book arrived in a sturdy blue box!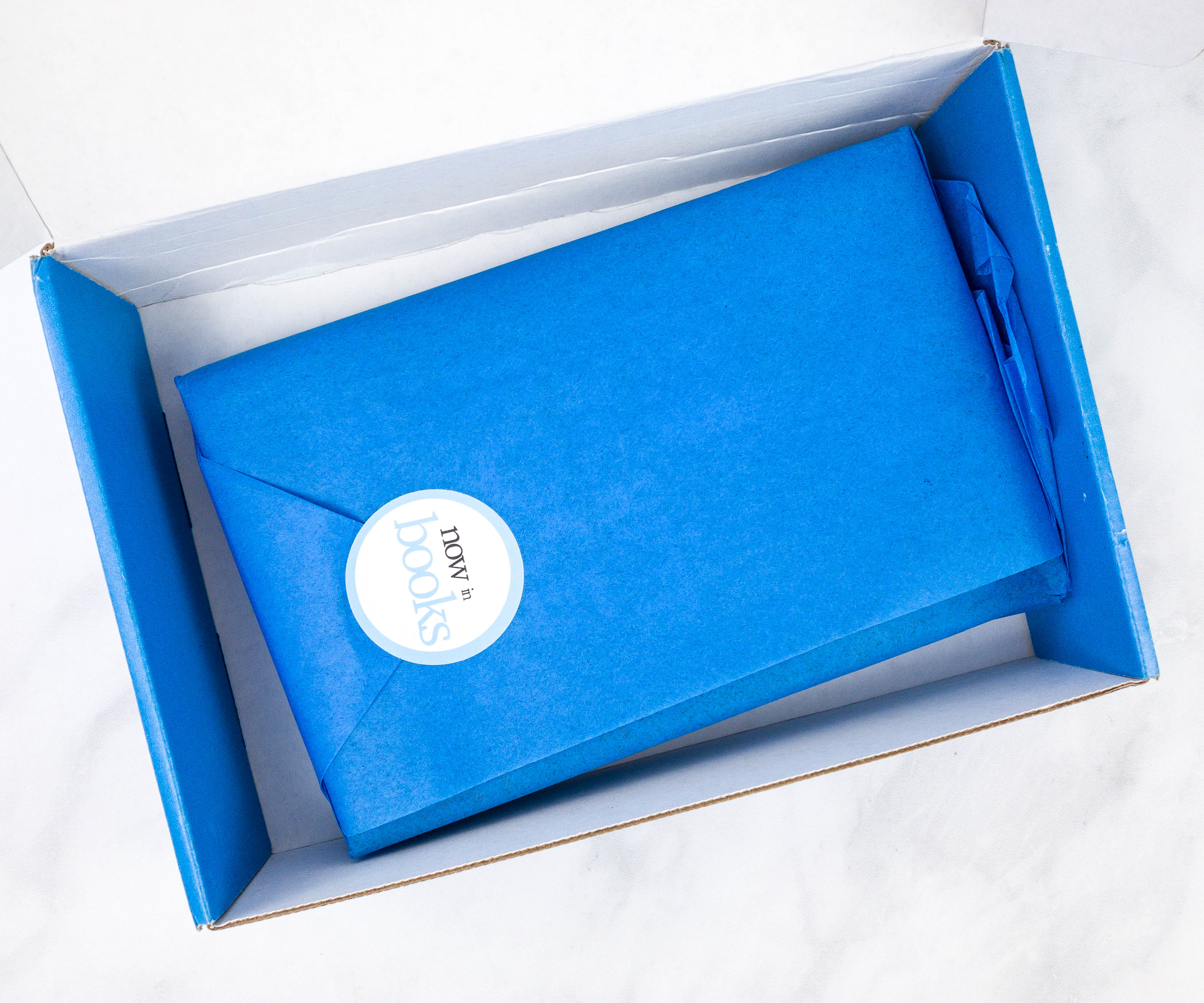 It was also wrapped in a blue paper, sealed with a Now in Books sticker.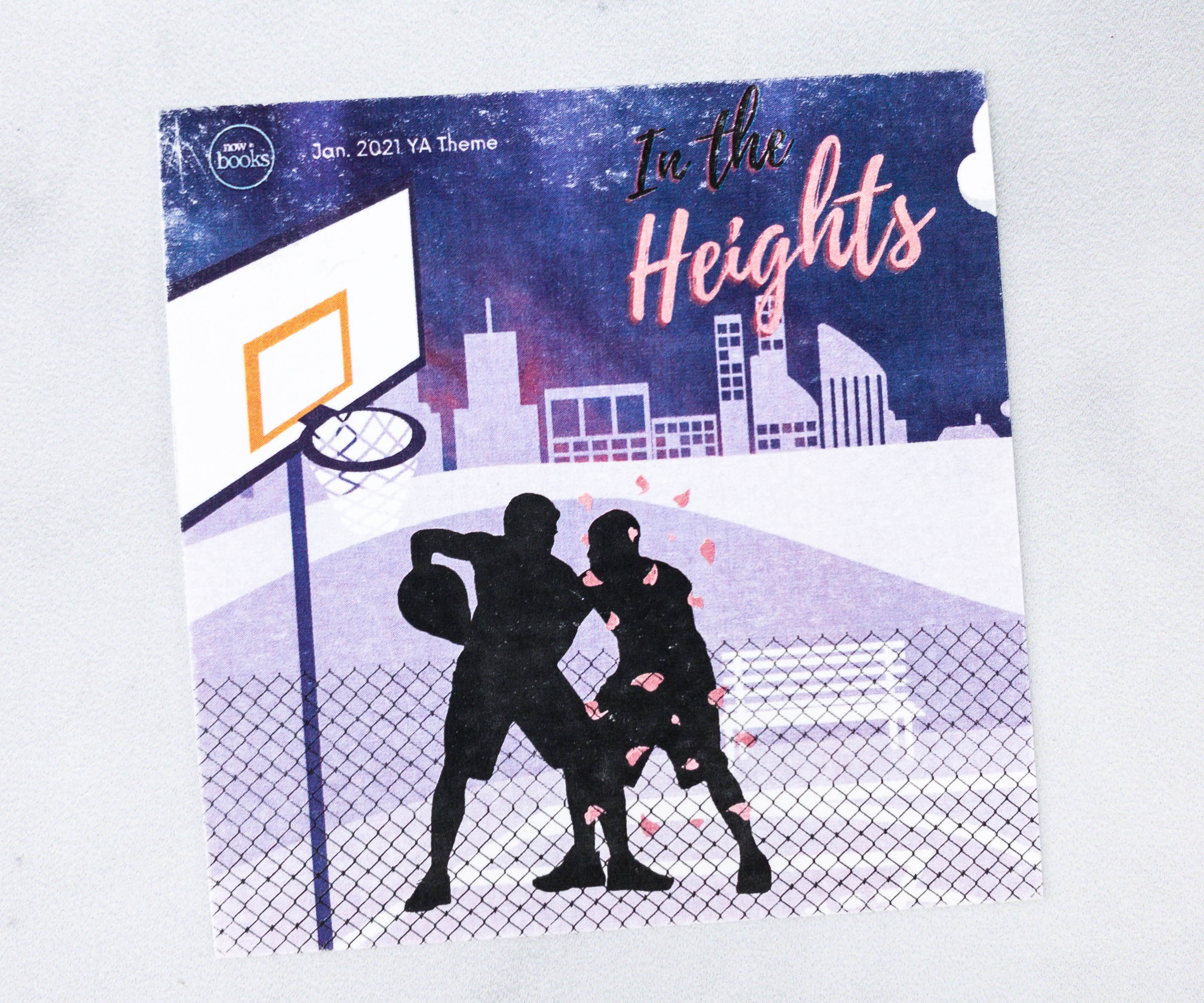 A card was also included in the box. The January 2021 theme is In the Heights.
At the back, there is a QR code that you can scan so you can experience your book on a whole new level!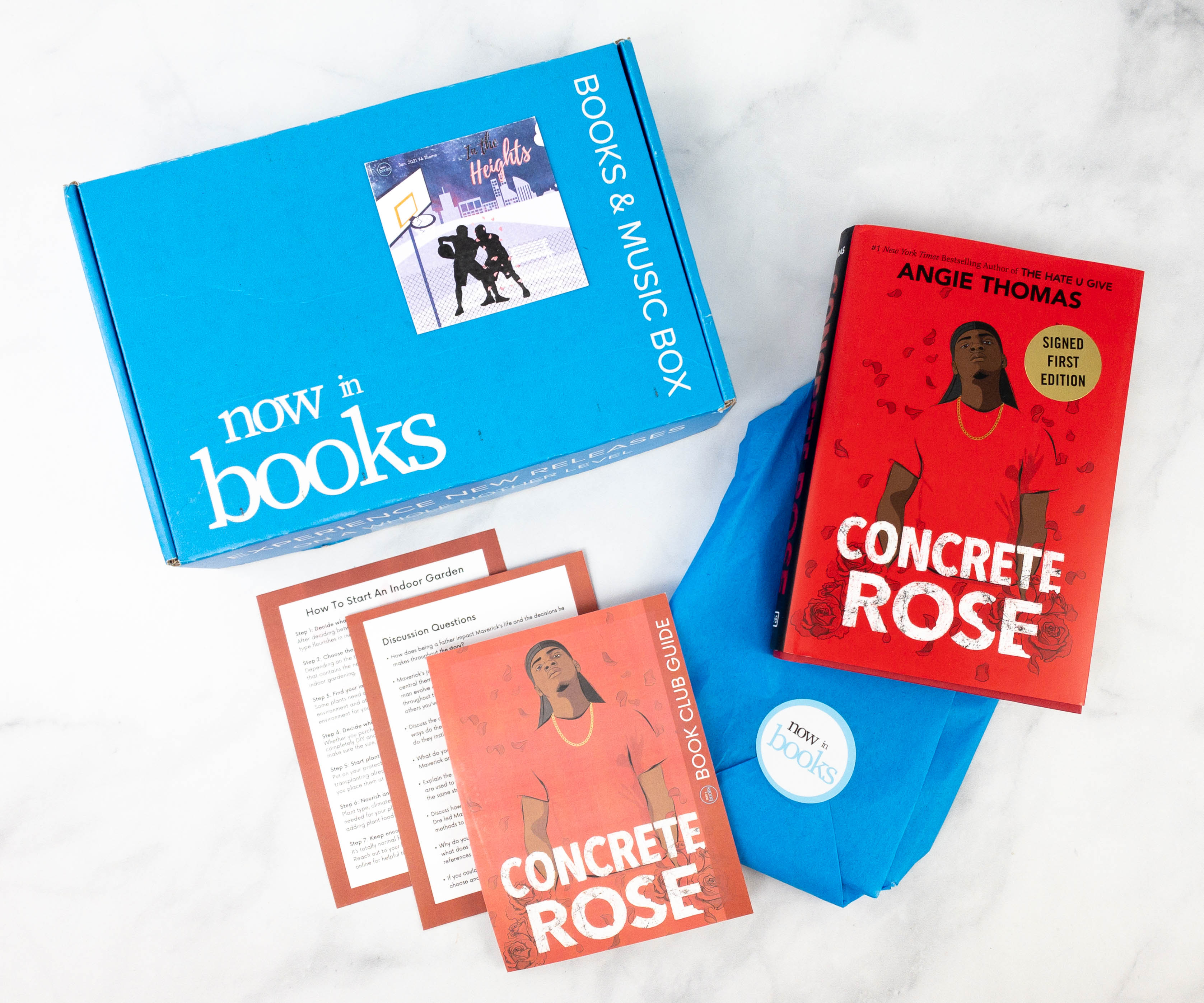 Everything in my box!
Each Books & Music box includes a Book Club Guide.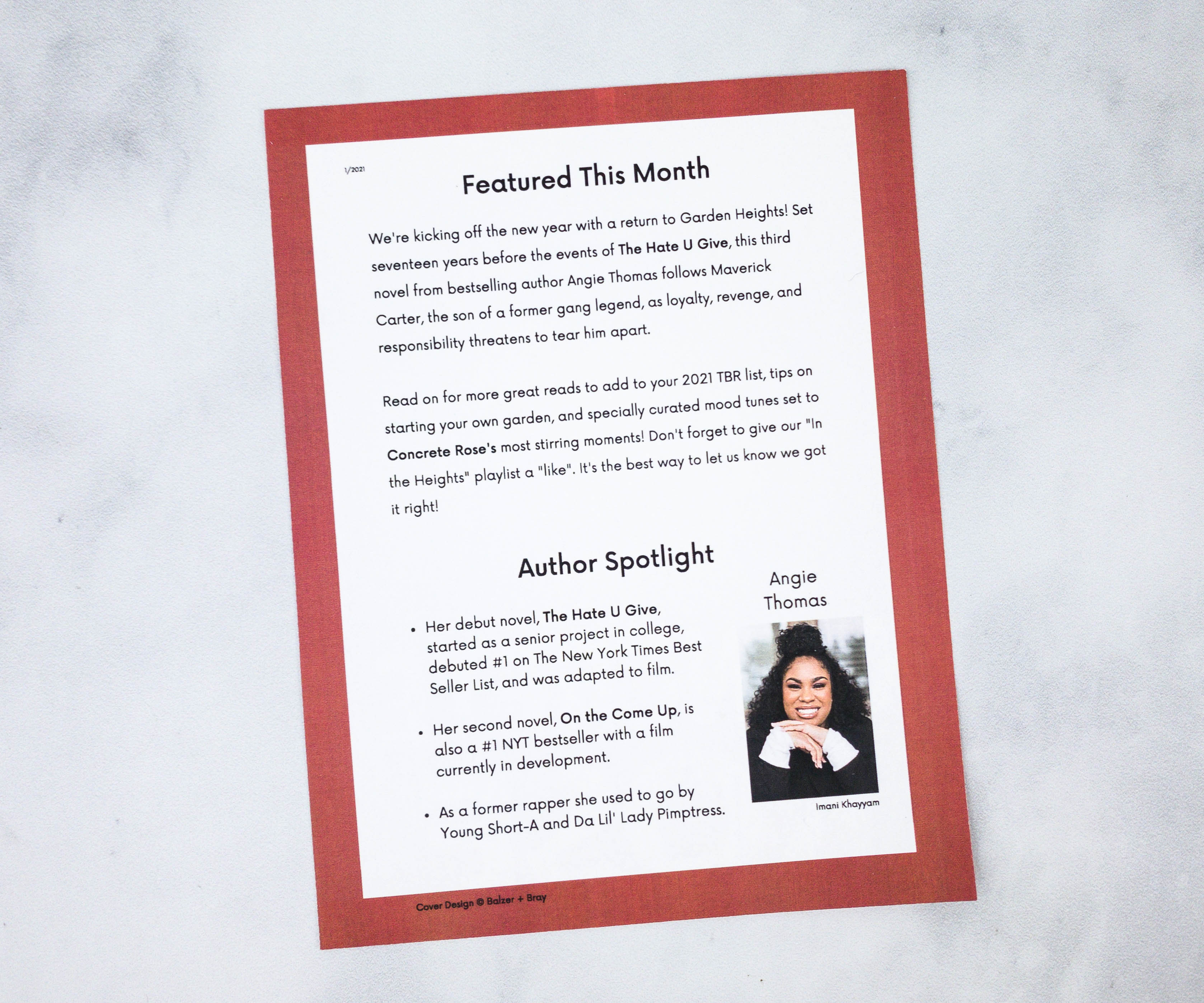 It features this month's book author, Angie Thomas. Her debut novel is The Hate U Give.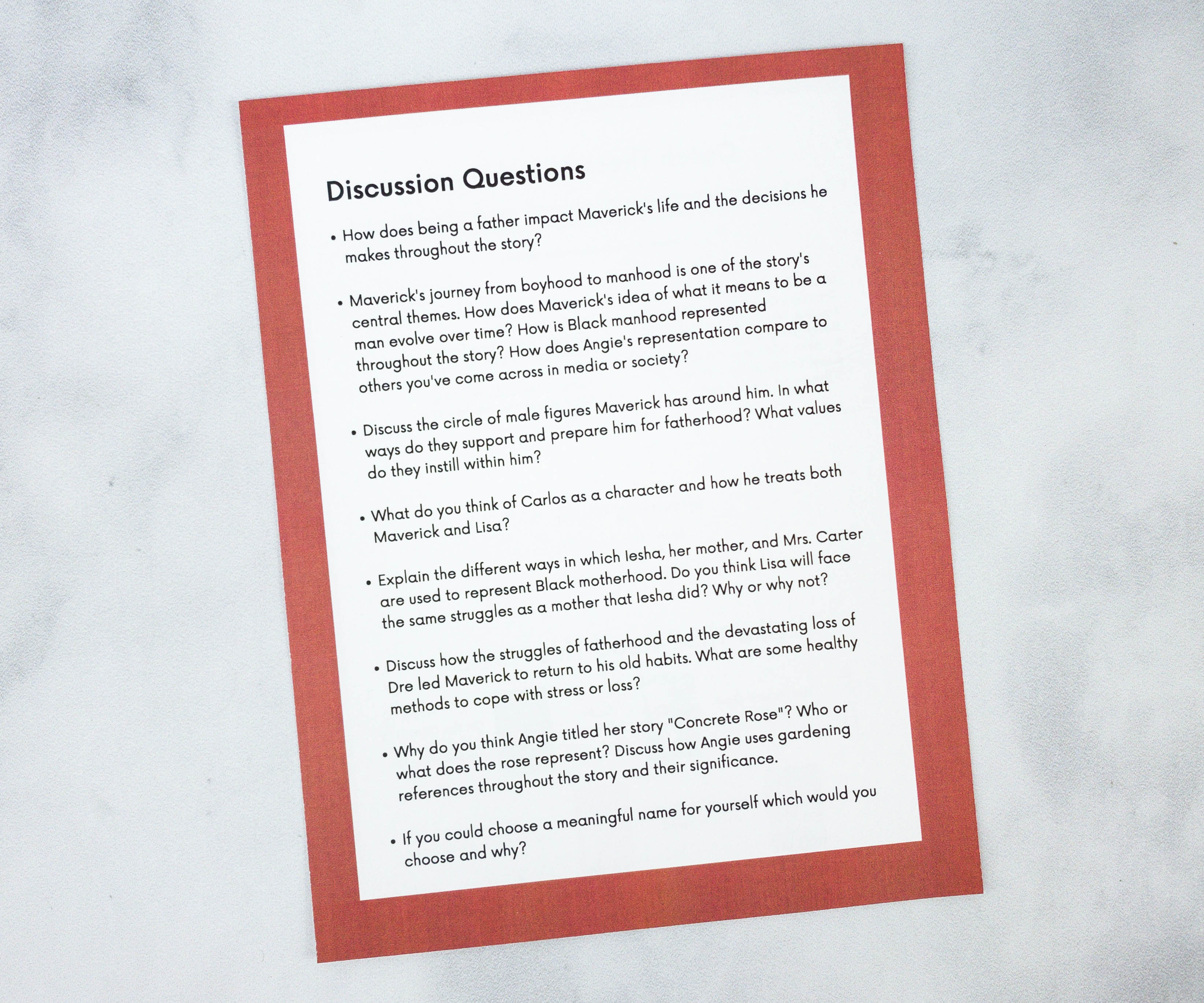 Next are discussion questions that are aimed to help the reader understand the story better.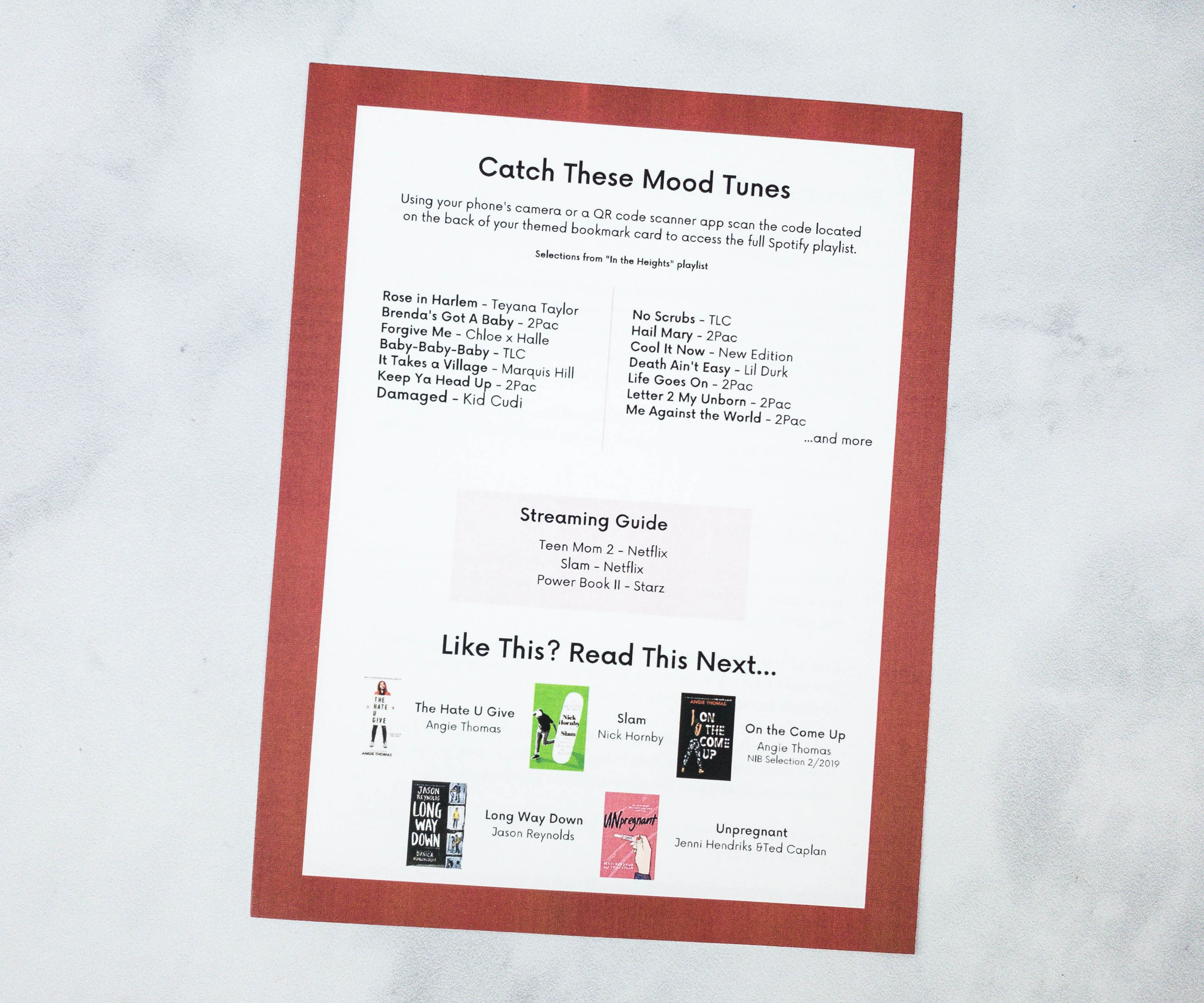 Since this is a Books & Music box, they provided access to a Spotify playlist inspired by this month's read. The list of the songs can be found on a card as well.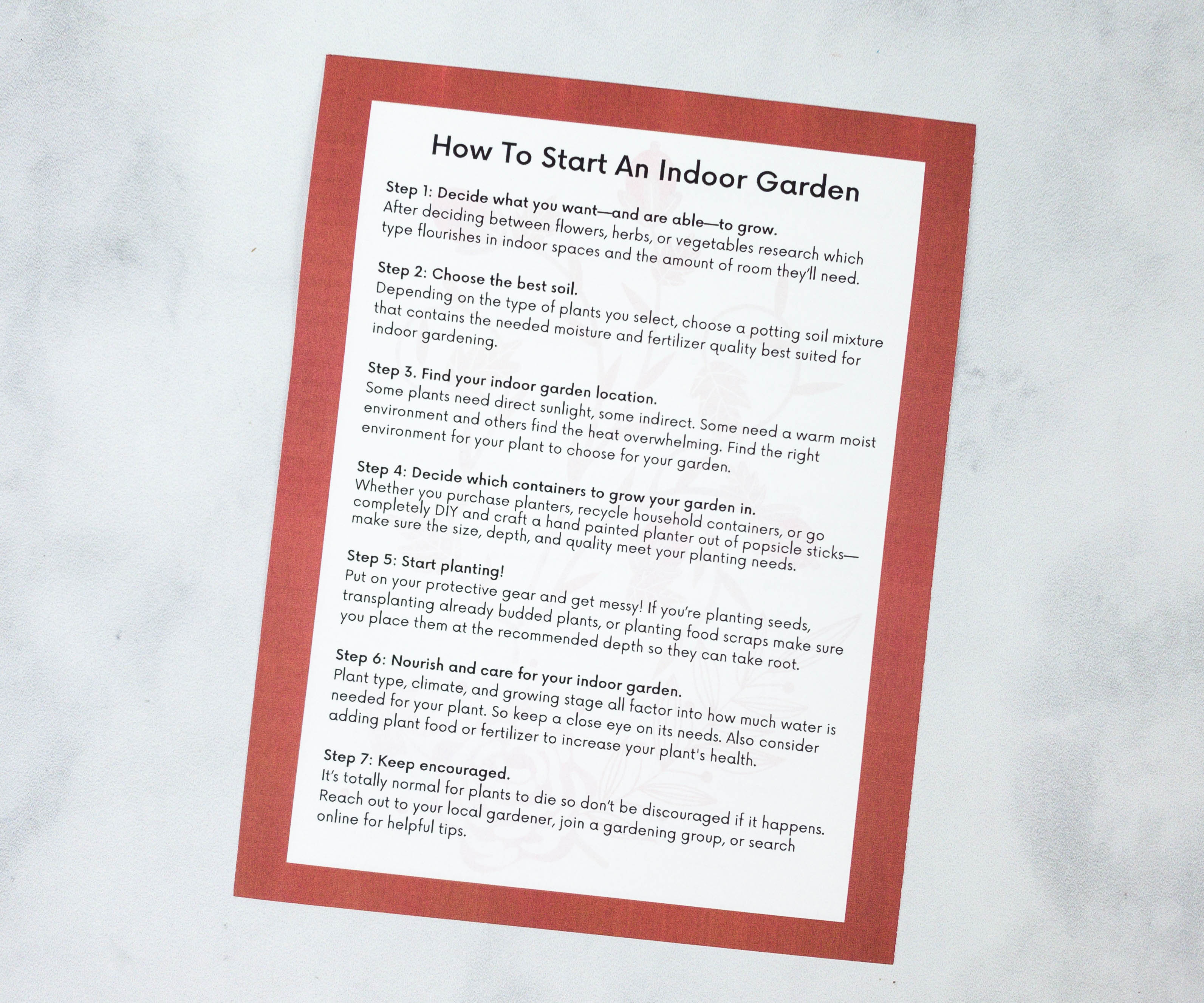 Next up are steps on how to start an indoor garden!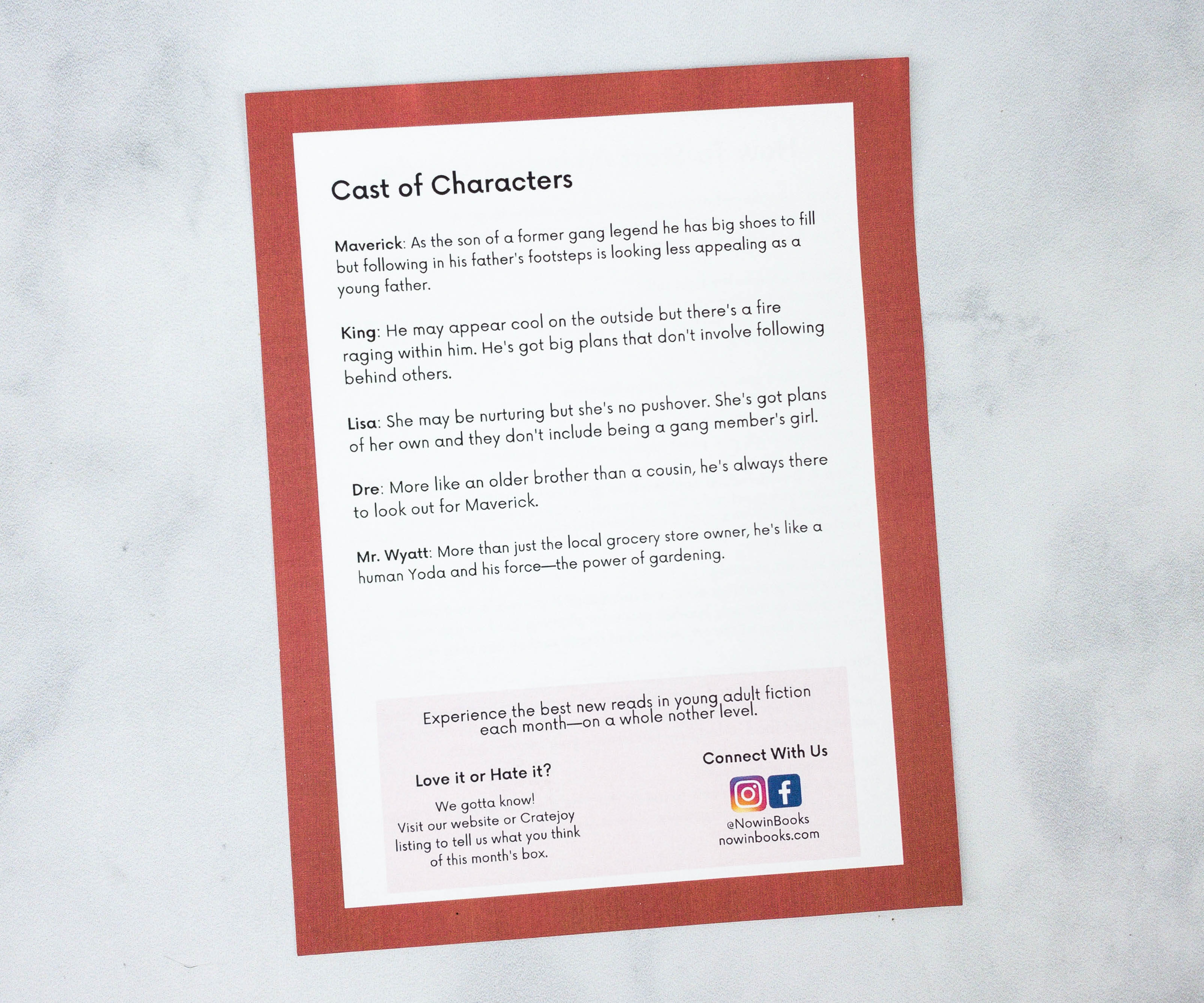 There is even a list of the characters as well as a short description for each them.
Concrete Rose by Angie Thomas ($13.98)
International phenomenon Angie Thomas revisits Garden Heights seventeen years before the events of The Hate U Give in this searing and poignant exploration of Black boyhood and manhood.

If there's one thing seventeen-year-old Maverick Carter knows, it's that a real man takes care of his family. As the son of a former gang legend, Mav does that the only way he knows how: dealing for the King Lords. With this money he can help his mom, who works two jobs while his dad's in prison.

Life's not perfect, but with a fly girlfriend and a cousin who always has his back, Mav's got everything under control.

Until, that is, Maverick finds out he's a father.

Suddenly he has a baby, Seven, who depends on him for everything. But it's not so easy to sling dope, finish school, and raise a child. So when he's offered the chance to go straight, he takes it. In a world where he's expected to amount to nothing, maybe Mav can prove he's different.

When King Lord blood runs through your veins, though, you can't just walk away. Loyalty, revenge, and responsibility threaten to tear Mav apart, especially after the brutal murder of a loved one. He'll have to figure out for himself what it really means to be a man.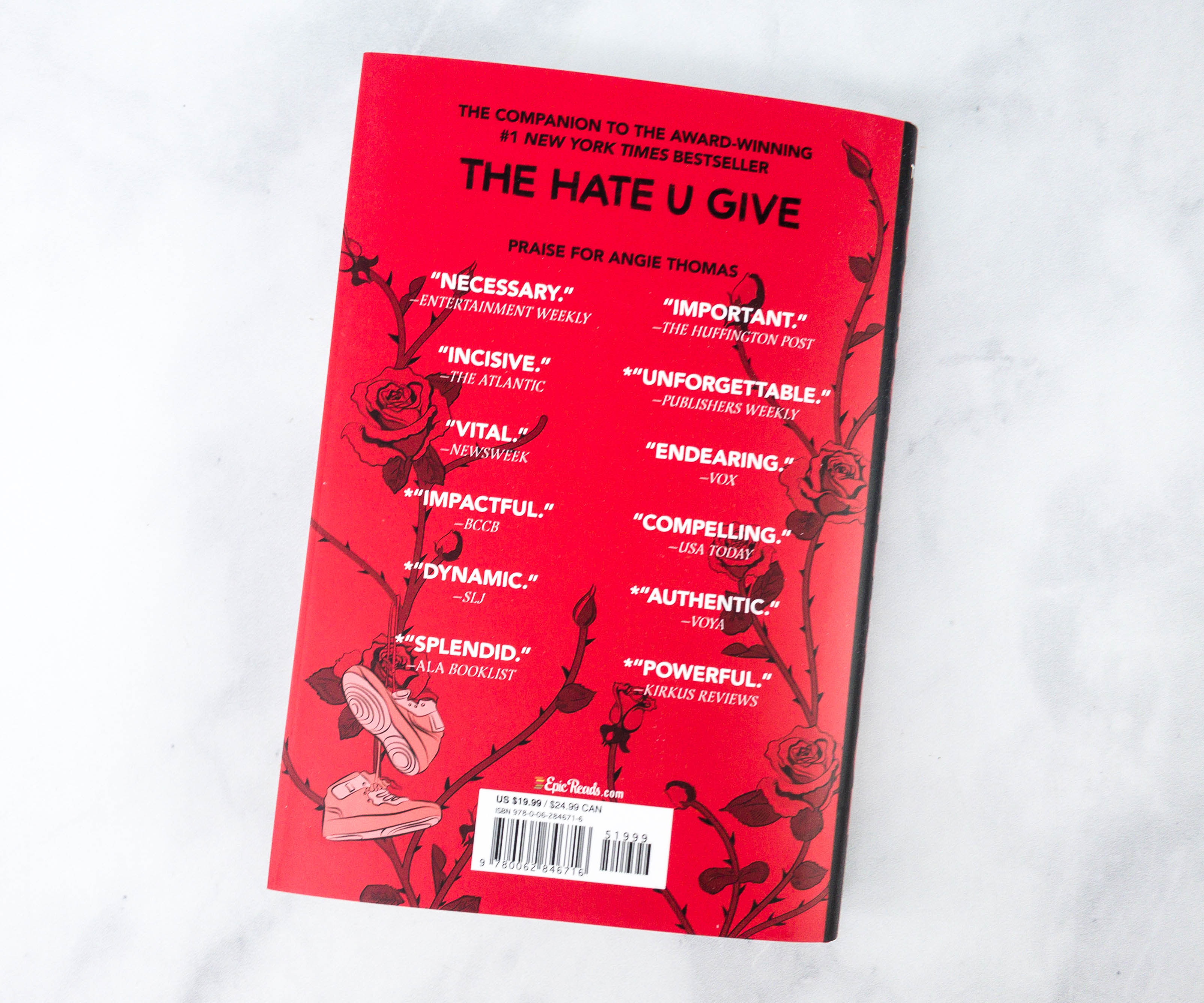 The back cover is filled with single-word reviews that expresses how good this book is.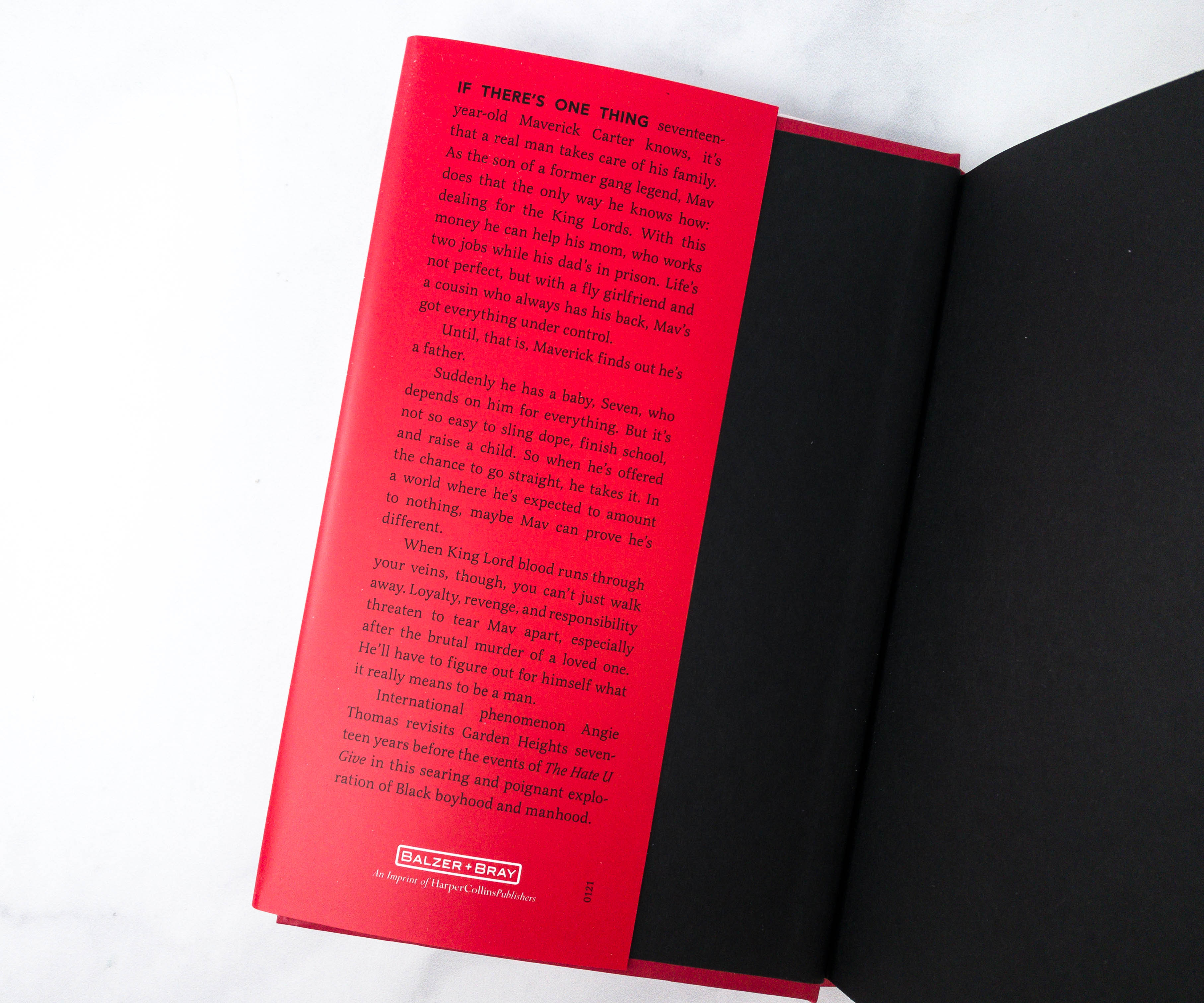 The flap of the dust jacket also contains a short synopsis of the book.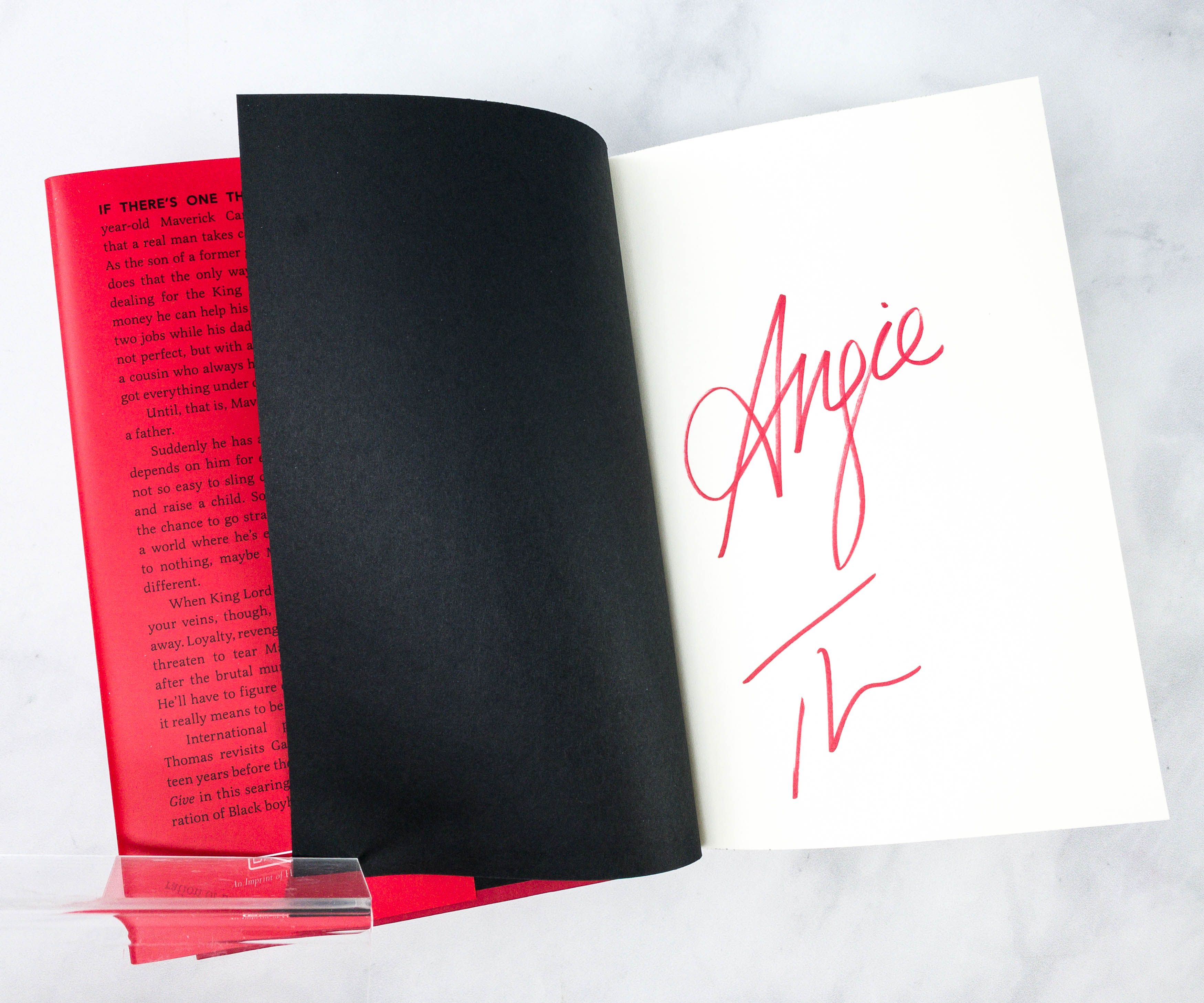 As stated in the sticker on the cover, this first edition book is a signed copy.
This is an inspiring story, written for black boys who are often told that they have no future, they're worthless, and that they aren't allowed to have dreams.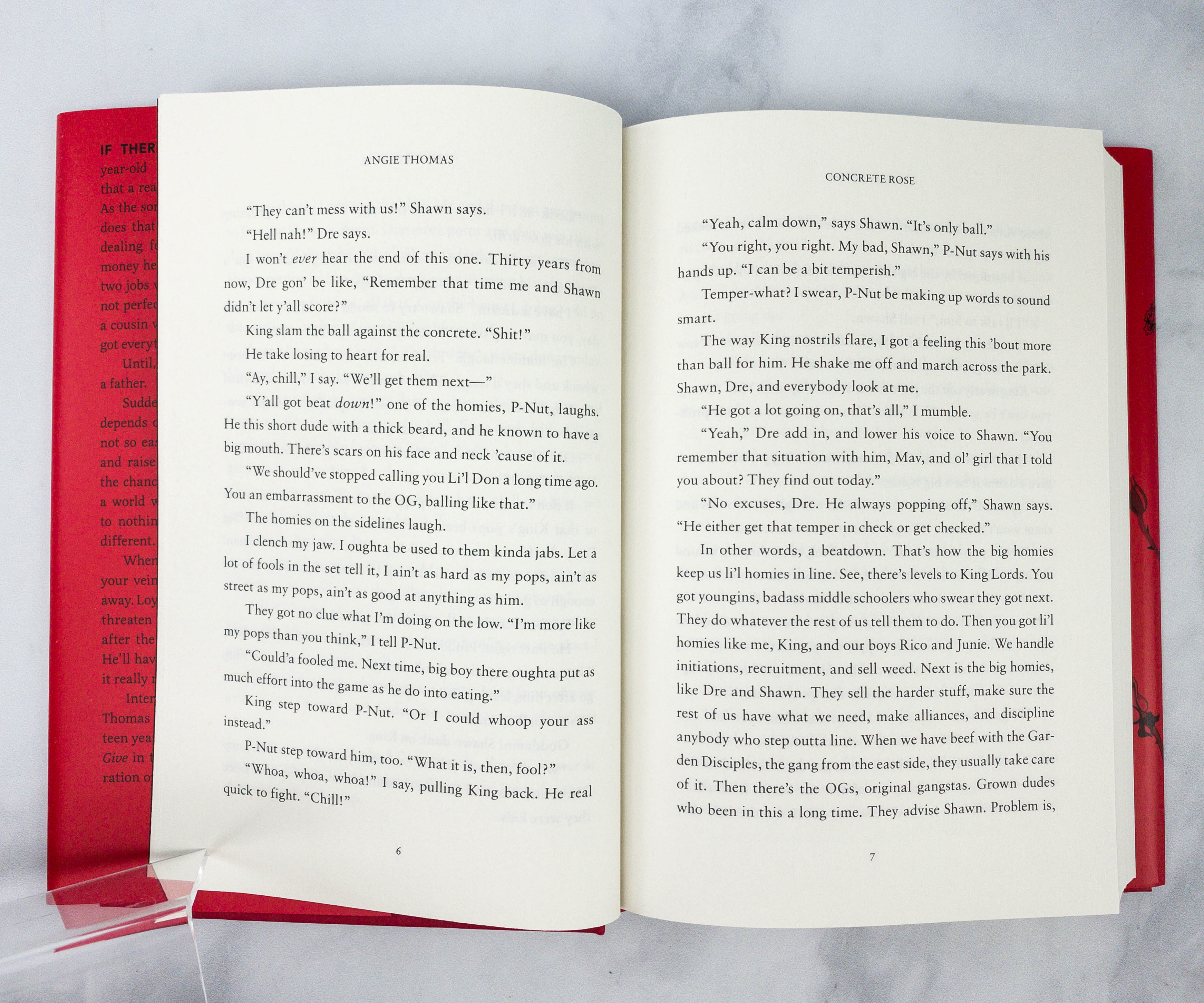 This book discusses the struggle of Black men and how they are often judged by people who doesn't even have an inkling of what they're going through. The book focuses on real life issues and situations which make the whole story seem real and really get you into reading the next chapter!
This book has a very powerful story as it discusses a lot of hard truths. It shows us the struggle of choosing from the wrong yet easy decision versus the right but harder one. Now In Books really went above and beyond this month's featured book because this story is socially relevant. I also found out that this is actually a prequel to another book, which I'm excited to read as well! The playlist that was included in this box helped set the mood for reading so that's such an awesome addition to the box. If you're looking for a new book subscription with diverse titles, this one wouldn't disappoint. In case you want to receive the books only, they have an option for that as well!
What do you think of the Now in Books box?