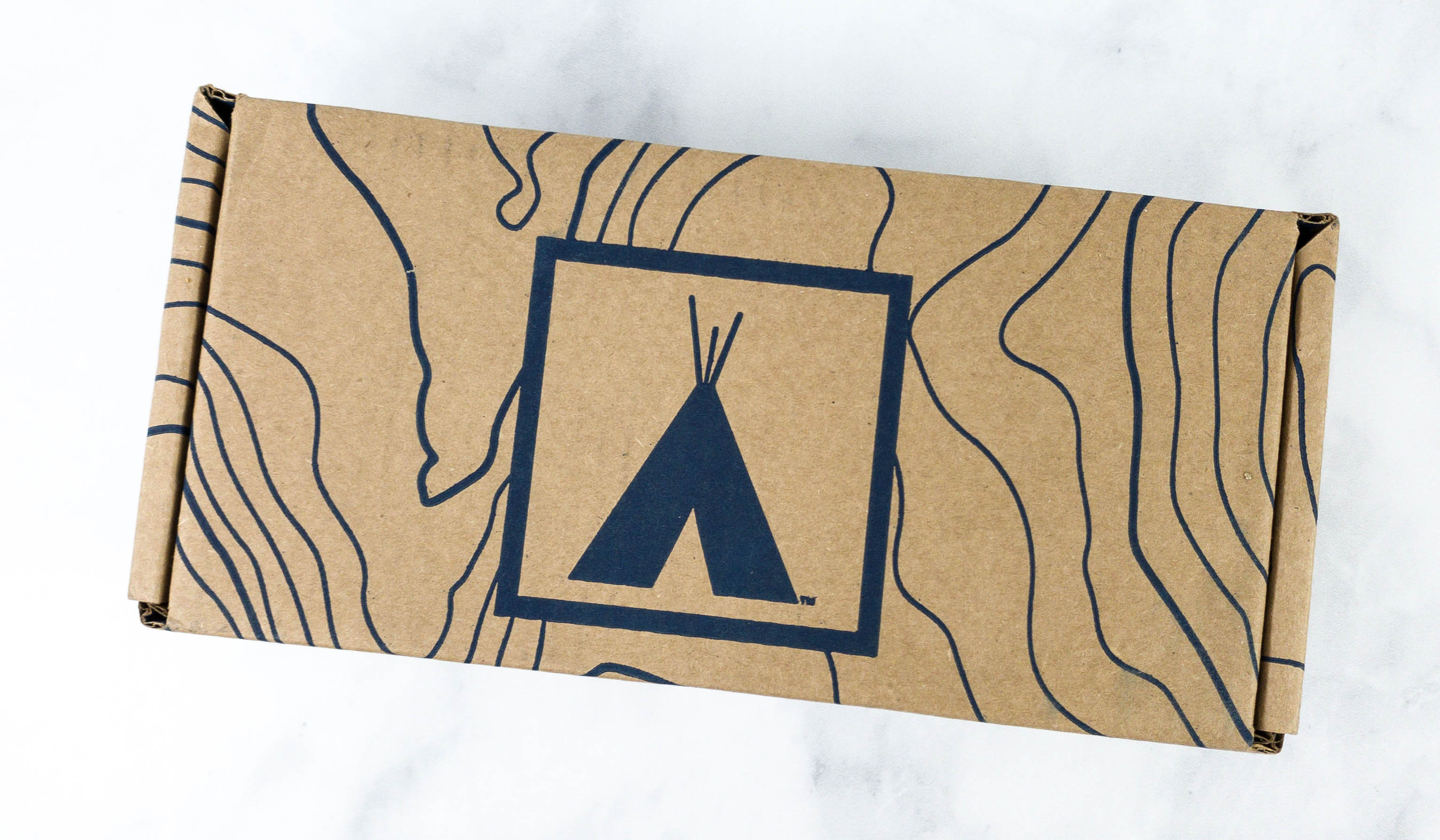 Nomadik is a subscription box for outdoor enthusiasts. Each monthly box includes functional gear designed to increase your fun in the outdoors. All products have been trail tested by an outdoor adventurer and often incorporate new technologies. Every box has three to six pieces of unique, newly-released, or just plain ultra-handy gear from premium brands.
DEAL: Save $5 off on your first subscription box with coupon code HELLO5OFF.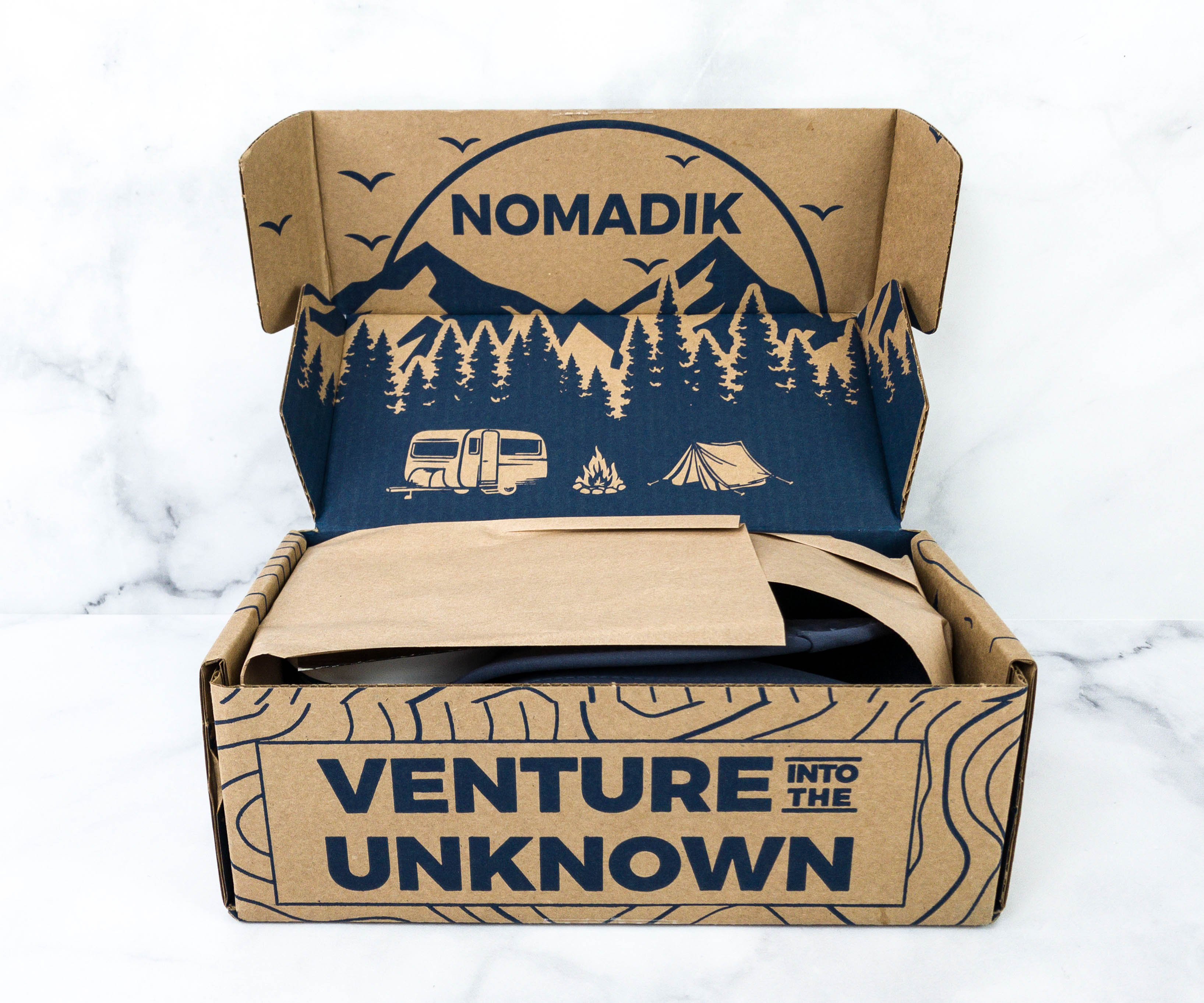 All the items were packed inside a sturdy brown box covered with thick, brown paper.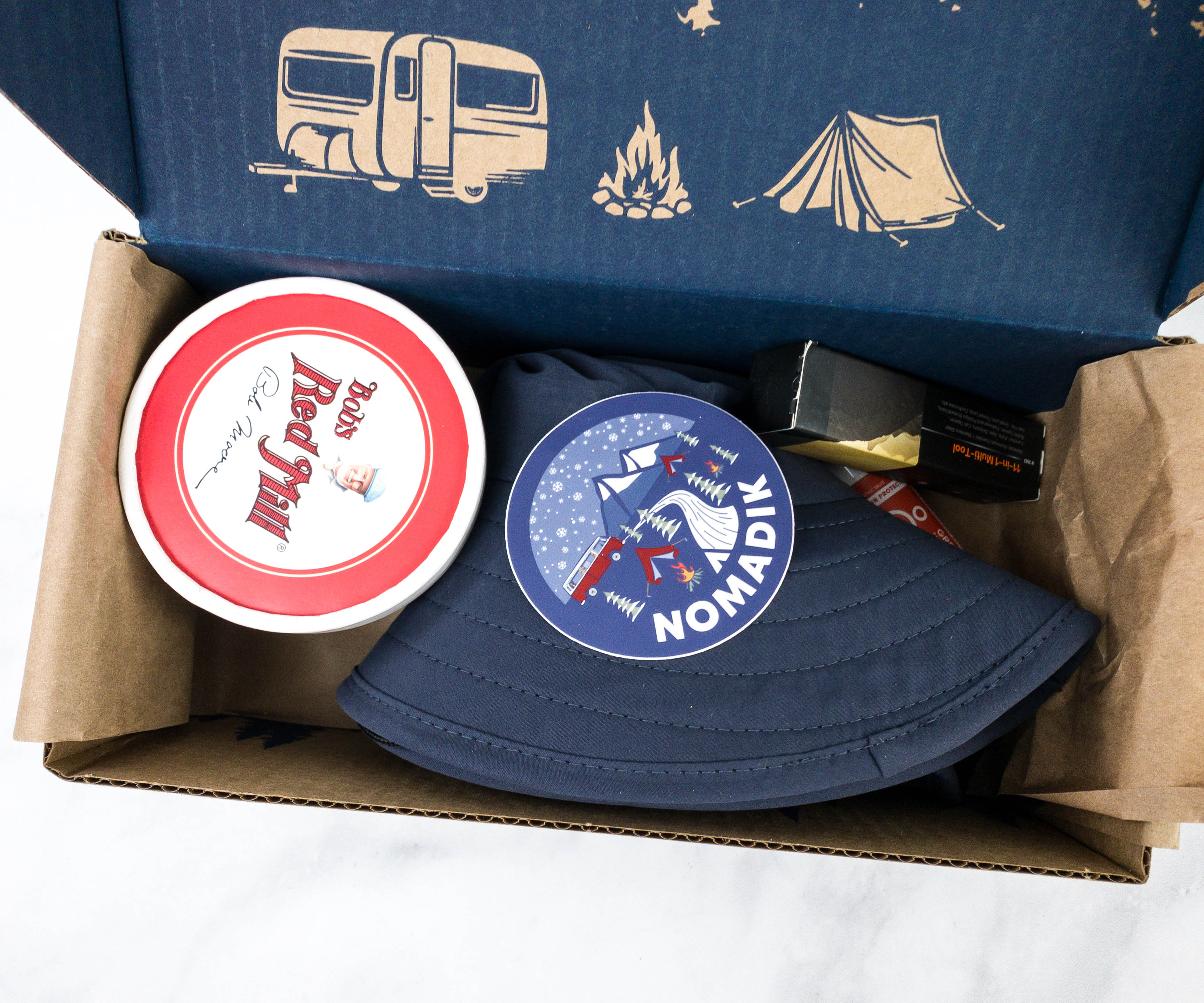 Everything is durable outdoorsy type stuff, so no need for tons of packing materials.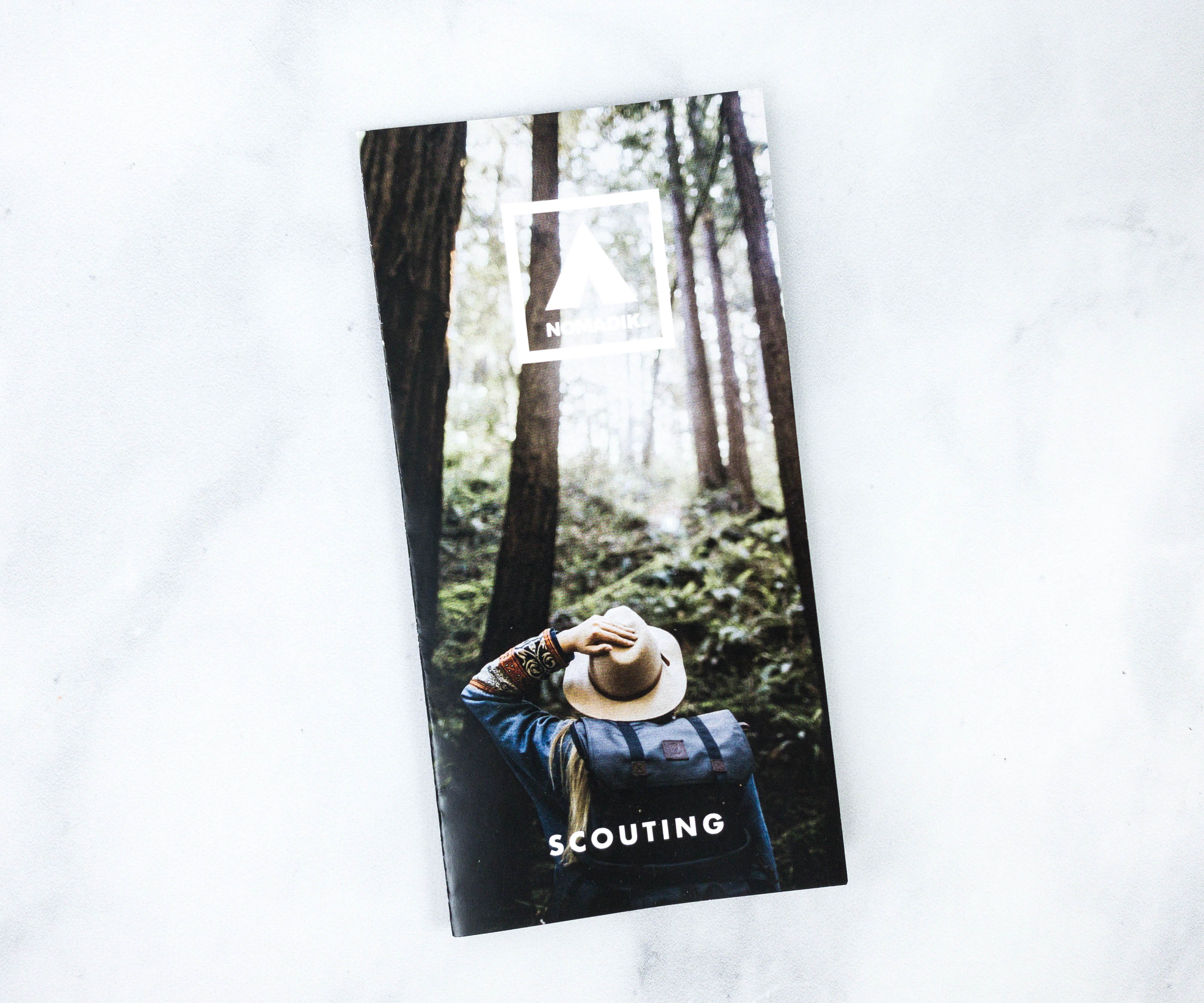 The theme for March 2021 is SCOUTING.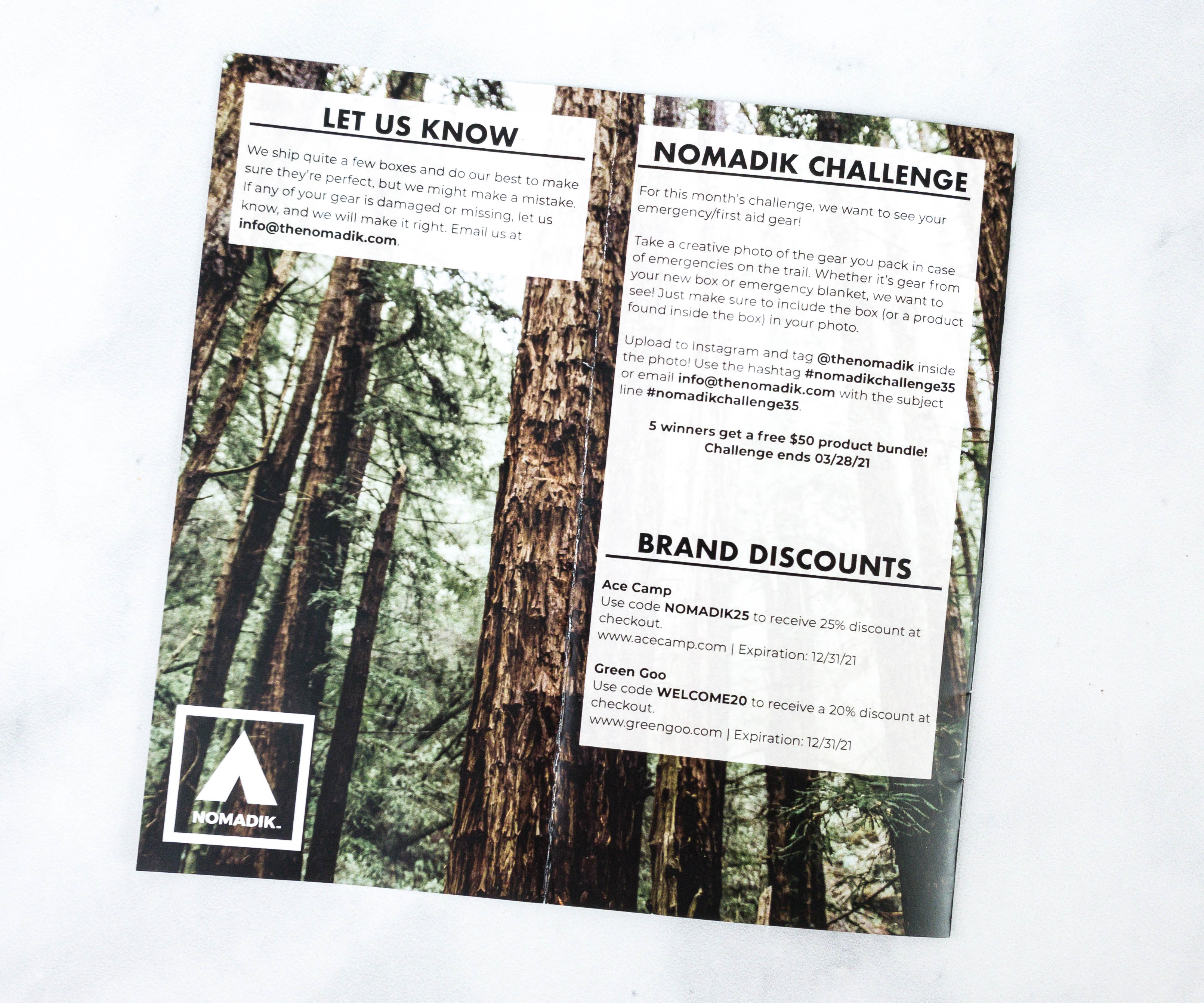 Nomadik always includes a Challenge card to encourage you to get out and use your items in the wild.
Here's a list of all the items in the box, as well as some useful tips from Nomadik.
Everything in my box!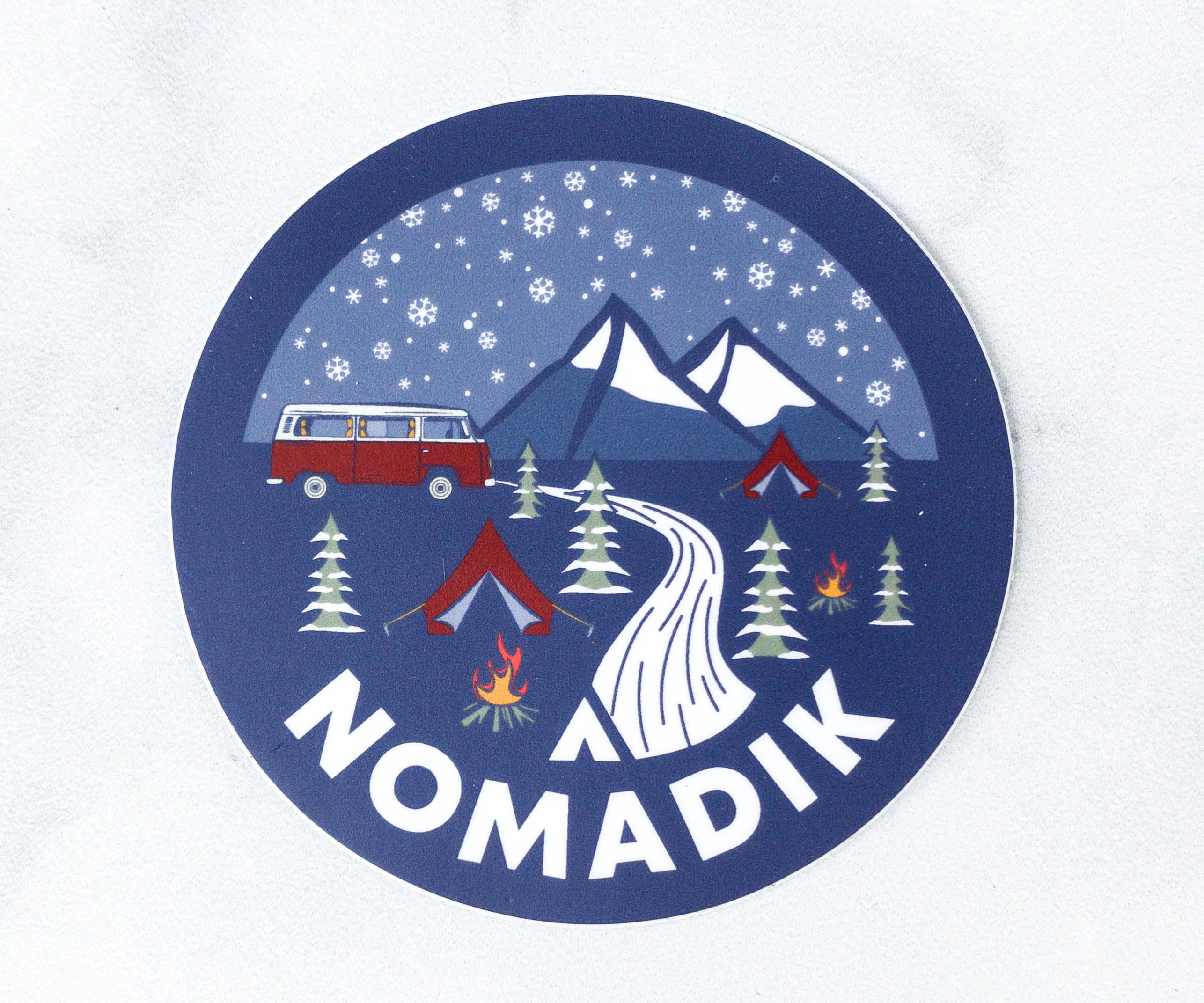 Sticker. This month's box includes an exclusive sticker from Nomadik!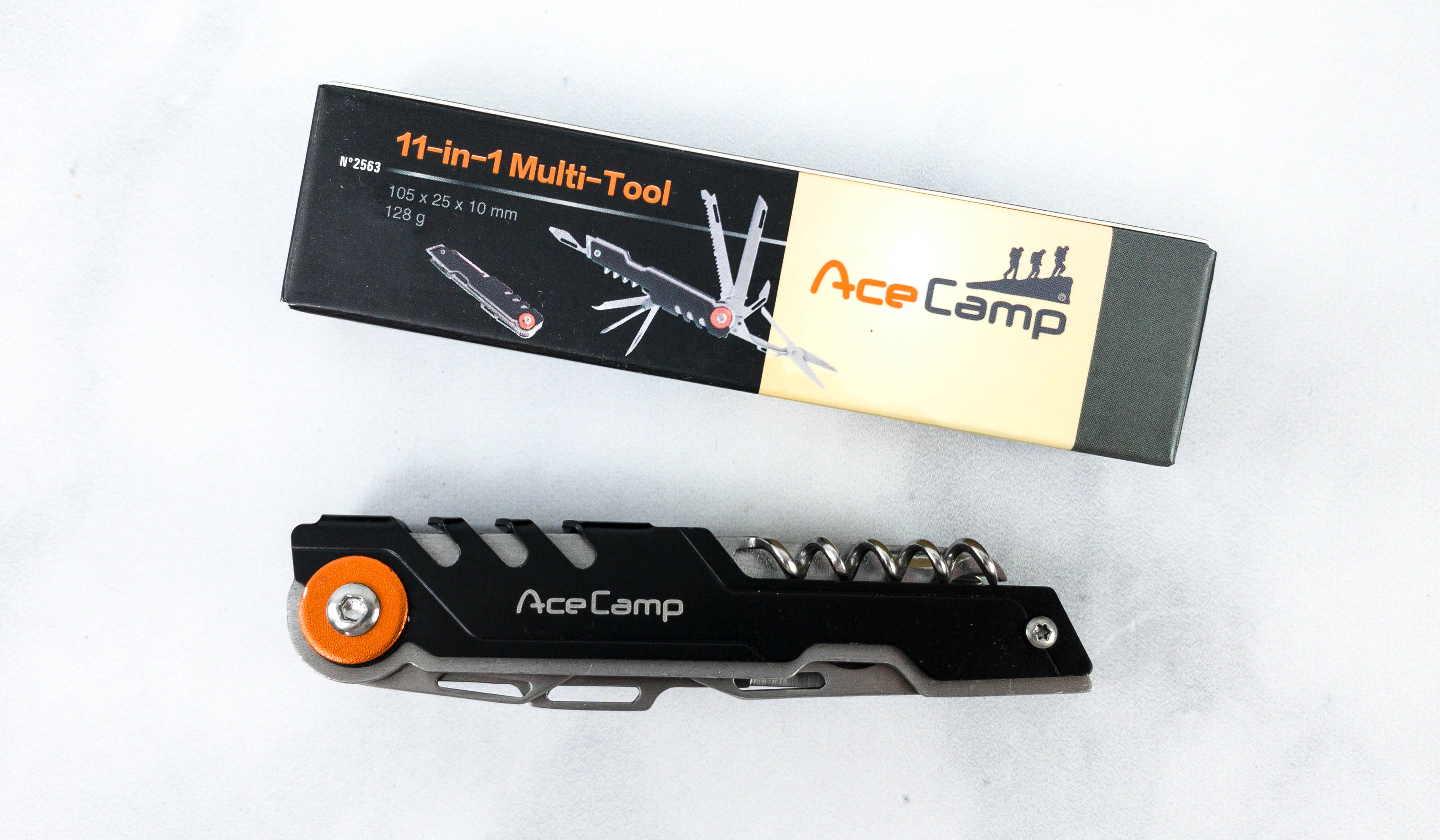 Ace Camp 11-in-1 Multi-Tool ($14.95) It's a multi-functional tool made from premium-quality stainless steel material encased in an aluminum handle. This is a repeat from June 2020, and I'm not quite sure that I'm ready for another one.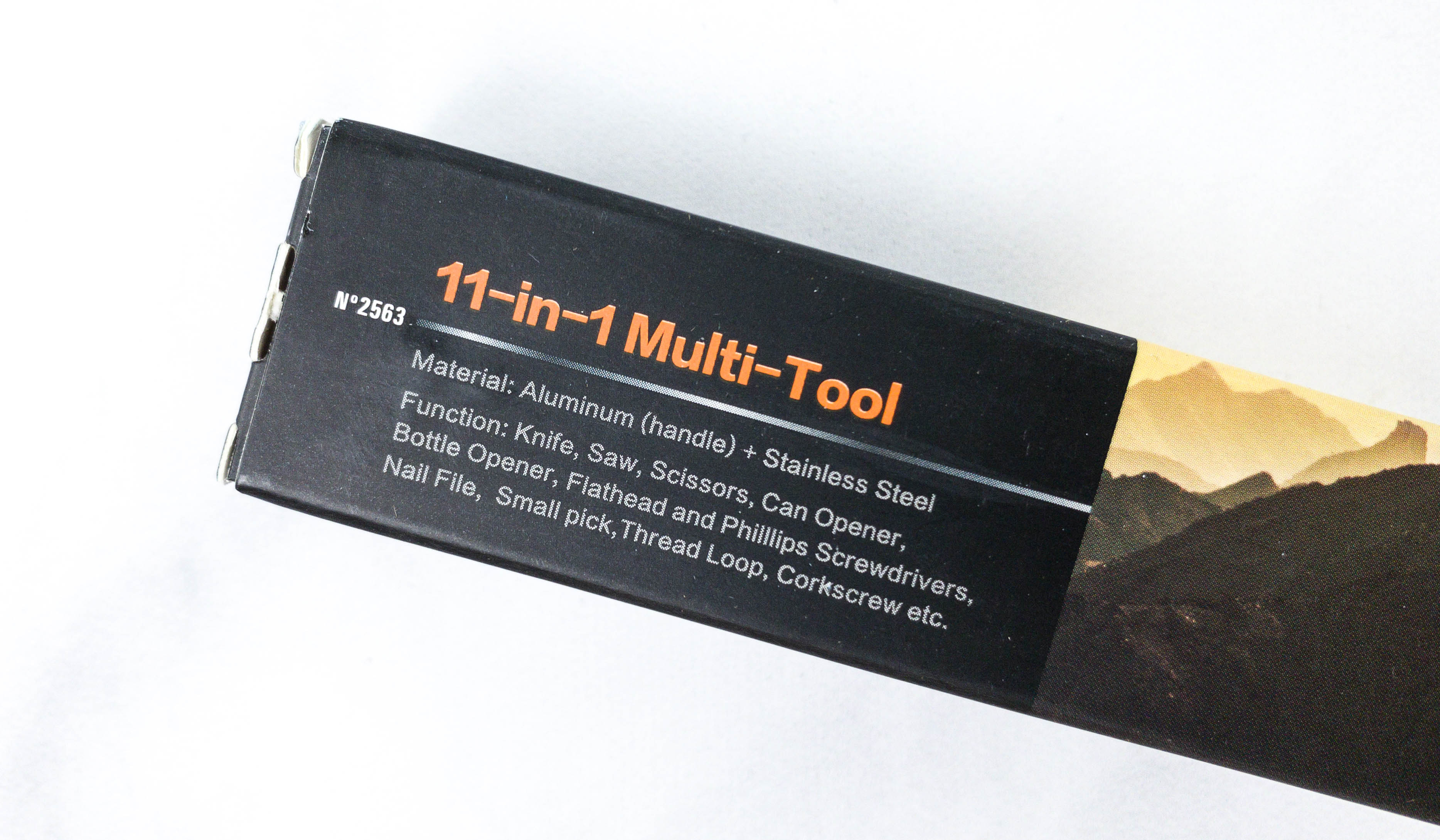 The box packaging lists the tool's different functions.
It's compact, lightweight, and very handy. I can easily slip it inside my bag, put it on my pocket, and use anytime needed.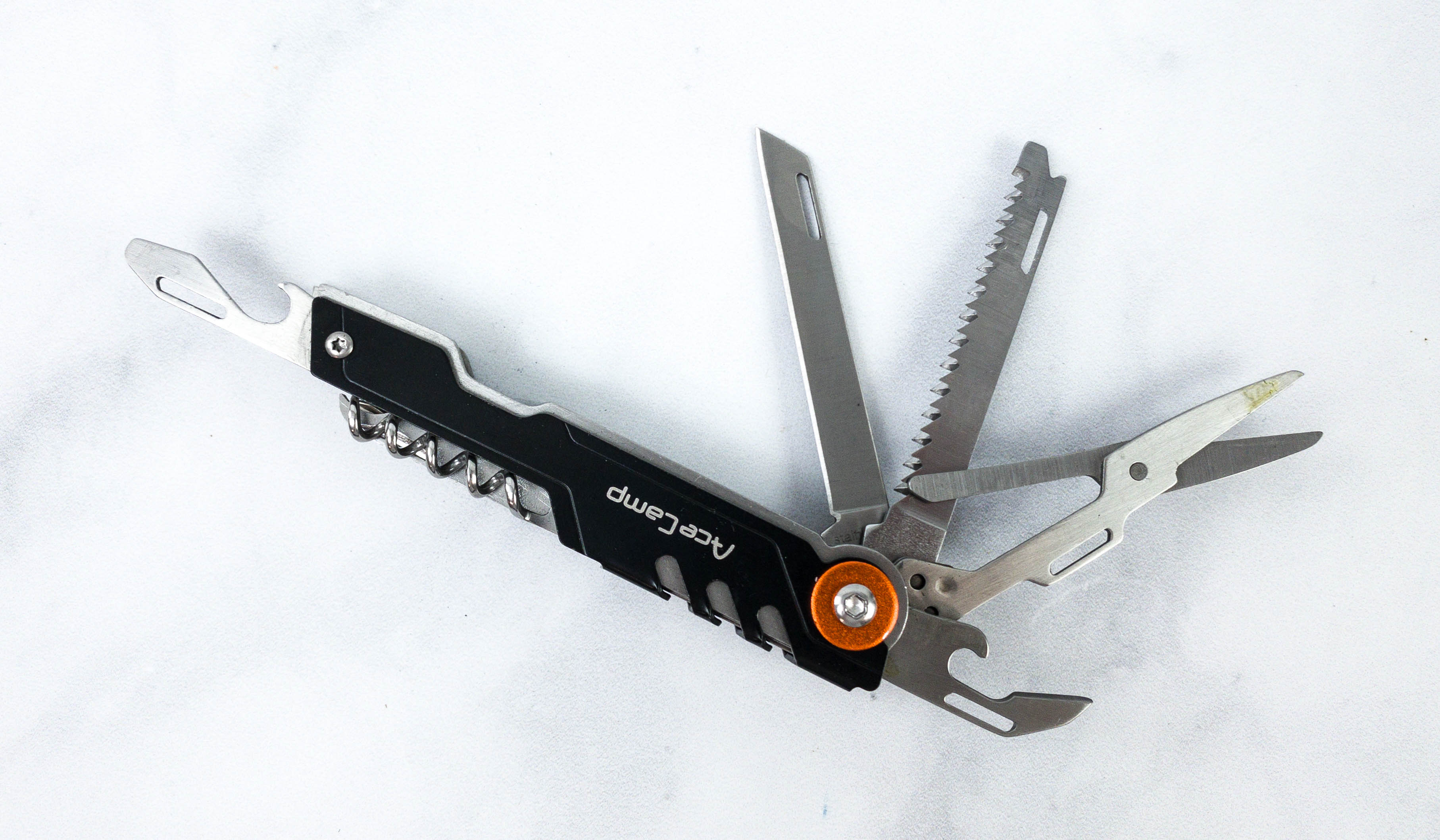 Featured on this side of the tool is Ace Camp's logo!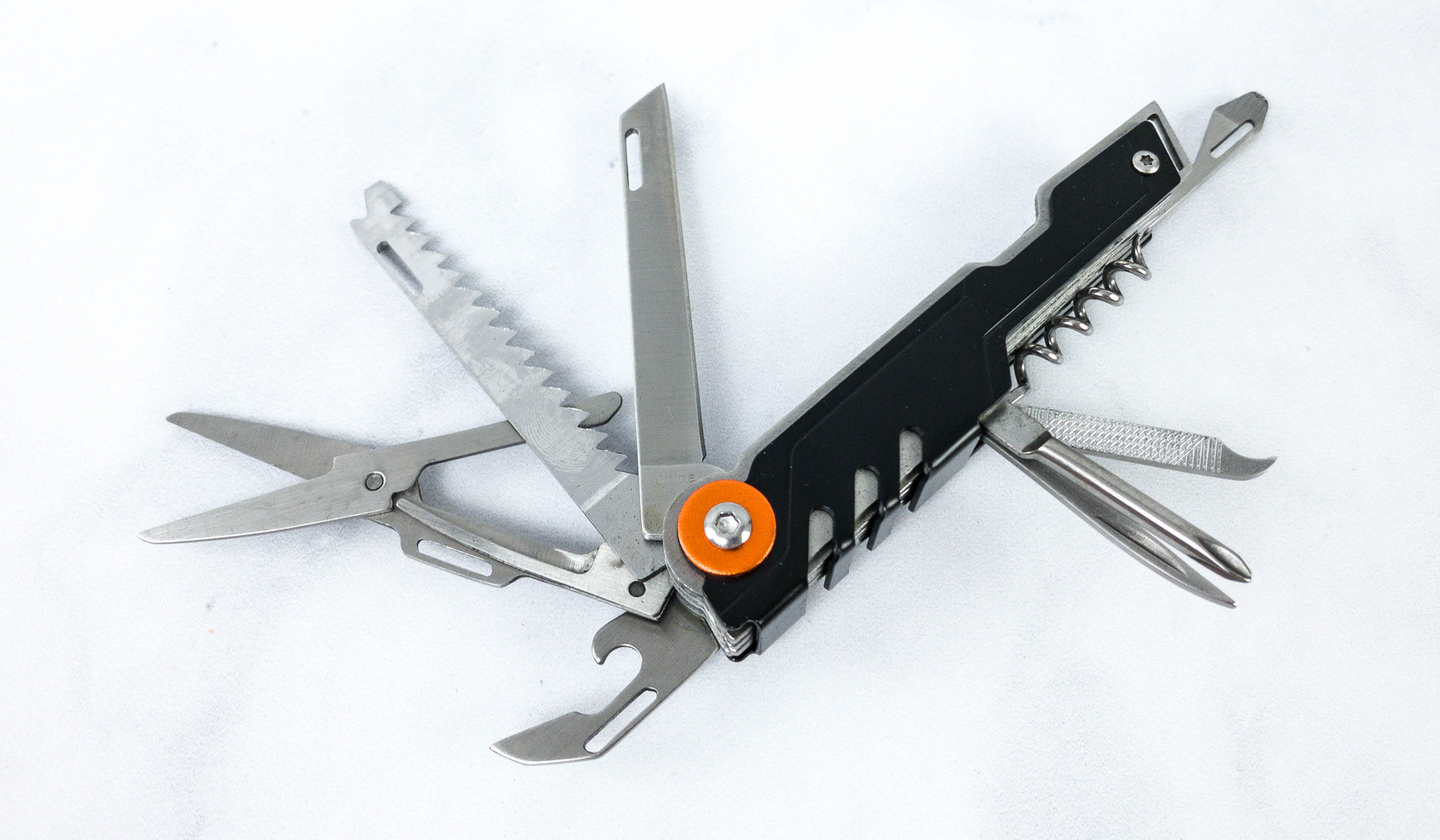 This multi-functional tool includes a knife, saw, scissors, can opener, bottle opener, flathead and Phillips screwdrivers, nail file, small pick, thread loop, and corkscrew.
Parks Project Boonie Hat. One scout trademark is wearing a Boonie hat! This month's box includes an exclusive Boonie hat from Parks Project. This hat is made from 100% nylon, making it lightweight and durable at the same time.
FYI, this hat isn't available on the Parks Project website, but we could guess at a retail value of $35-40 based on other hats on their site.
It's in navy blue base and it also comes with a black, adjustable drawstring lock which you can tighten or loosen up, depending on your preference.
This hat features a wide brim! It's a perfect headgear you can wear on the trail to keep you protected from a direct hit of sunlight. This hat fit me really well and it's one of my favorite things from this subscription! Since hats for outdoor experiences are one of the things that I actually buy (and they are very pricey!) this was really a big win for me to discover this brand.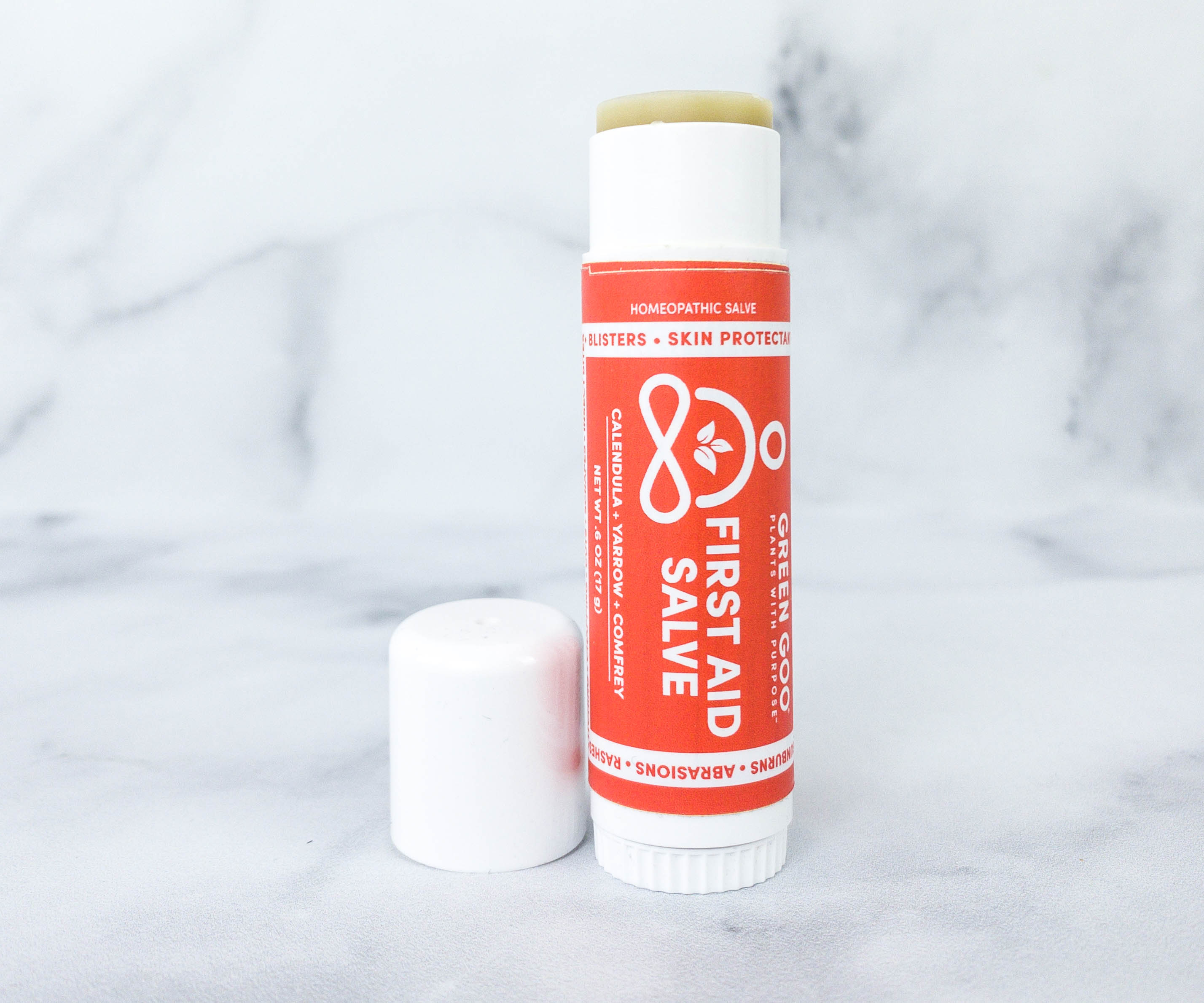 Green Goo First Aid Salve Jumbo Stick ($9.95) It's an all-natural, plant-based first aid stick made from calendula, plantain, chickweed, comfrey, yarrow, myrrh, and sage. It actively improves your body's own healing abilities and act as a first defense for cuts, scrapes, blisters, sunburns, poison ivy, and cracked hands and feet. It can also relieve the itch and the sting from insect bites.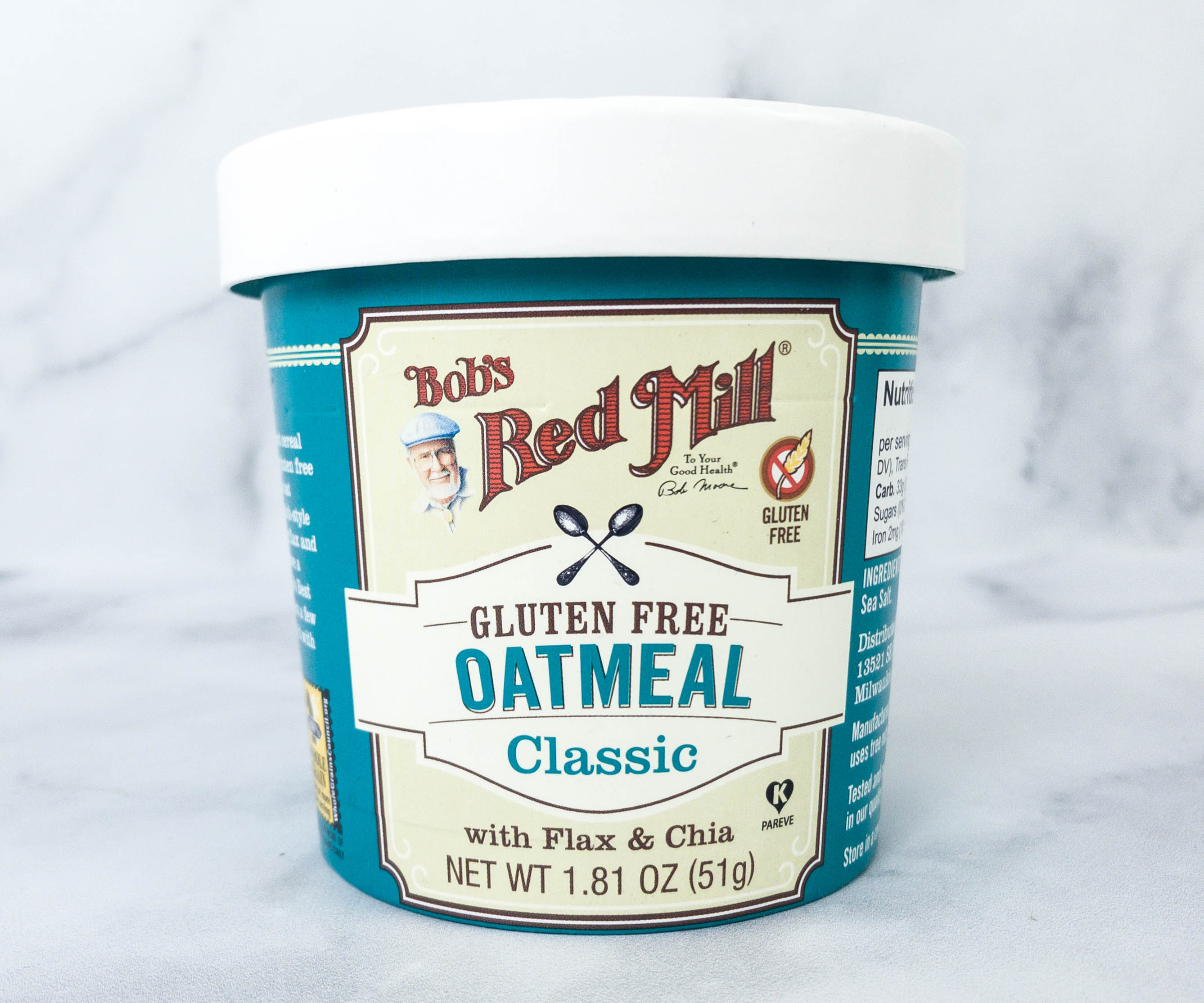 Bob's Red Mill Gluten-Free Oatmeal Cup ($2.59) Here's the ultimate go-to breakfast! Made from gluten-free ingredients including quick-cooking rolled oats, stone ground Scottish oatmeal, whole flaxseeds, and chia seeds, this cup helps fill up the stomach and give you plenty of energy to complete your adventure!
It's quick and easy to prepare. Plus it's very nutritious, making it the perfect breakfast meal you can bring on-the-go!
Nomadik always comes up with an exciting curation of outdoor items, and this month's box is not an exception. The items revolve around scouting and my favorite item is none other than the hat! It's lightweight and comfortable to wear, and it'll help protect my face from the harmful sun rays as well. I also like the multi-functional tool. I wish there was a fresh new item – but no worries for new subscribers. This subscription is pretty helpful whether you're a newbie in outdoor adventures or already a pro! It's also a great way to discover the best outdoor brands!
What did you think of Nomadik?