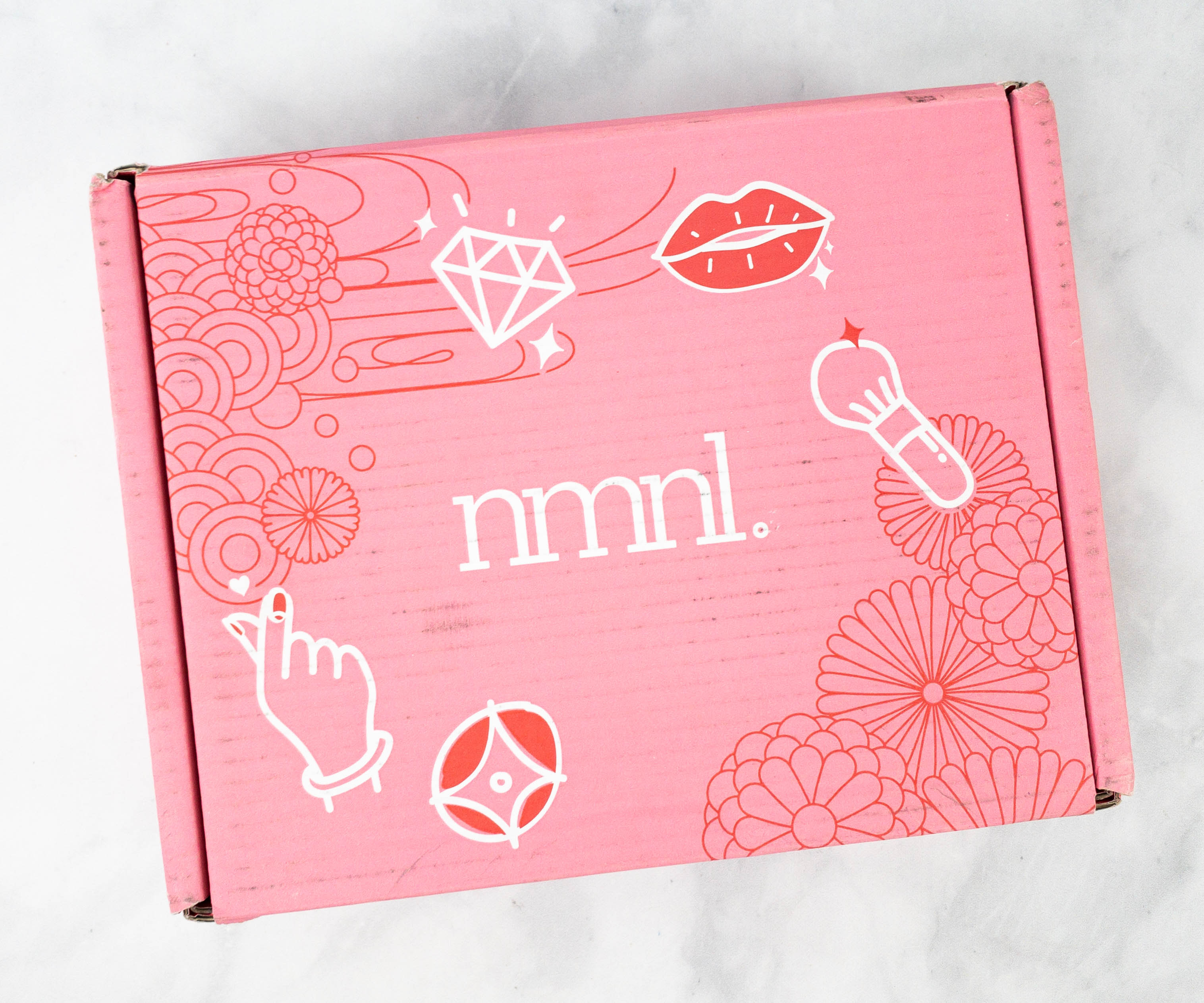 nmnl (nomakenolife) is a monthly beauty subscription box by the brains behind Tokyo Treat and Yume Twins. This is the new and improved nmnl! For the last few years since their launch, they have only included Japanese beauty brands but have taken subscriber wishes into consideration and have redesigned it to feature both Japanese and Korean beauty!
DEAL: For a limited time only, use the coupon code BLOSSOM to get FREE Sakura Blossom Beauty goodies!
Monthly subscribers get a FREE Rose Blush!
3-month subscribers get a FREE Cezanne Long-lasting Lipstick!
6-month subscribers get a FREE CANMAKE Glow Fleur Highlighter and Brush!
12-month subscribers get a FREE Cardcaptor Sakura Eyeshadow Palette!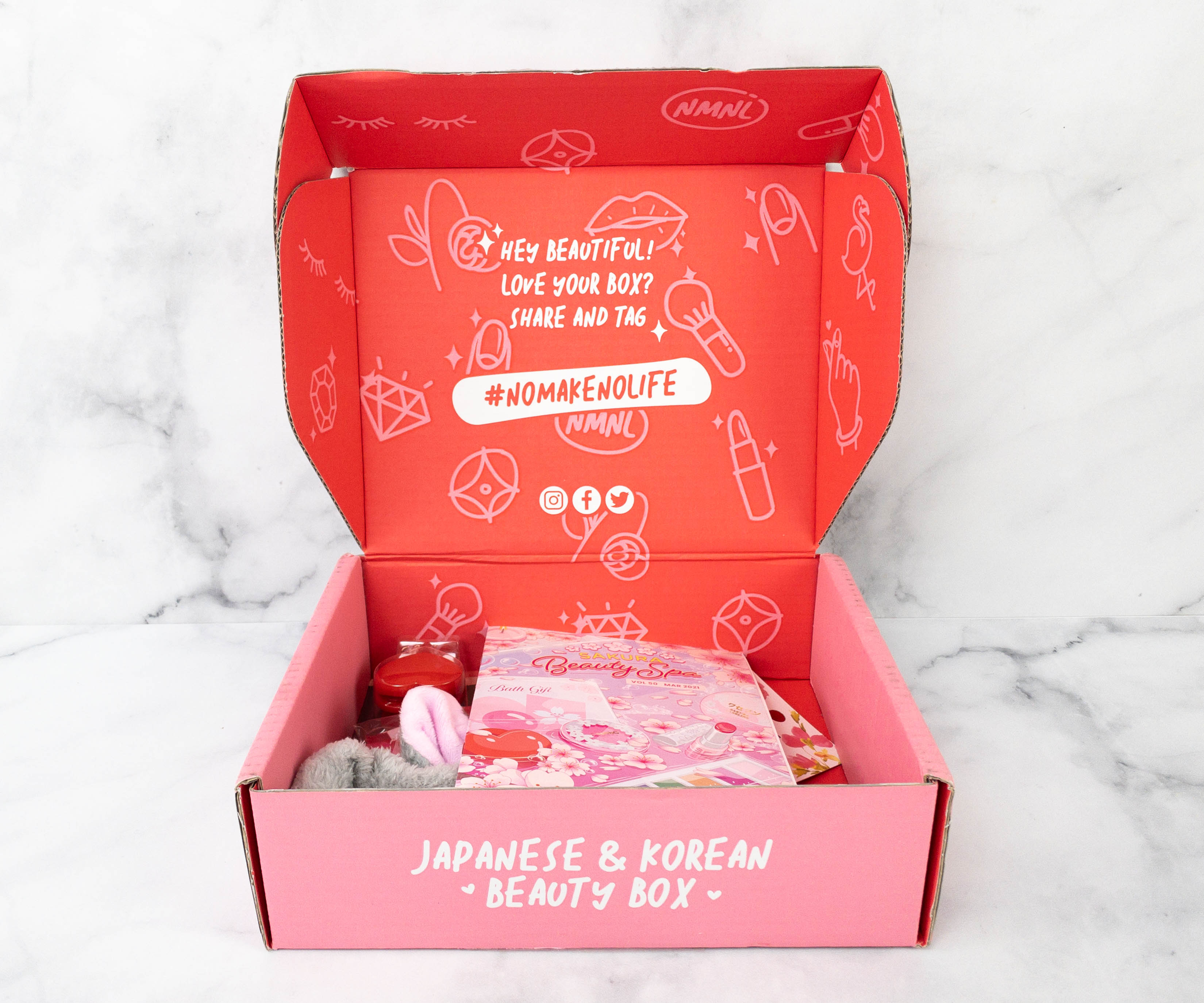 The box came in excellent condition.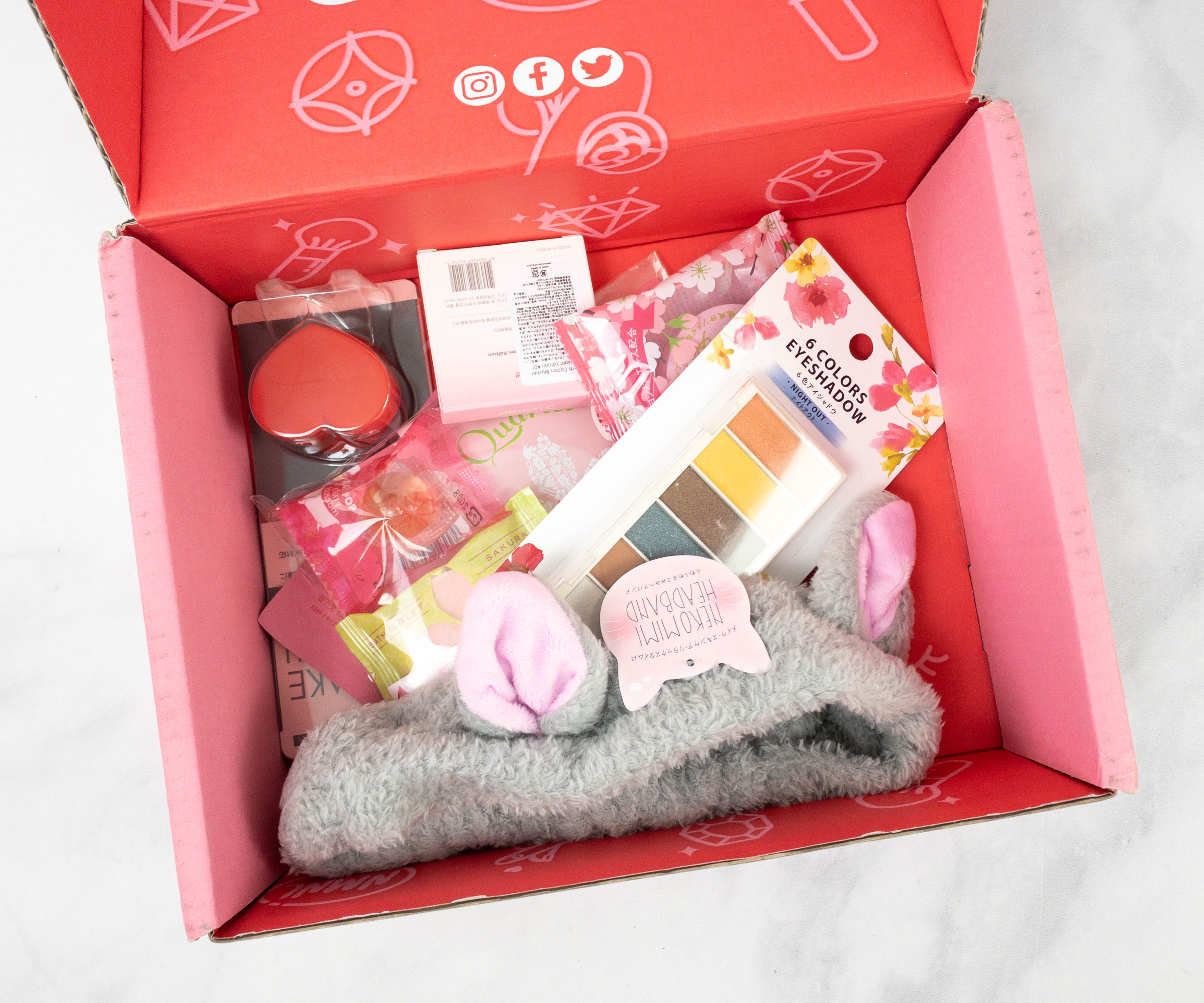 There were no fillers inside but everything looks great!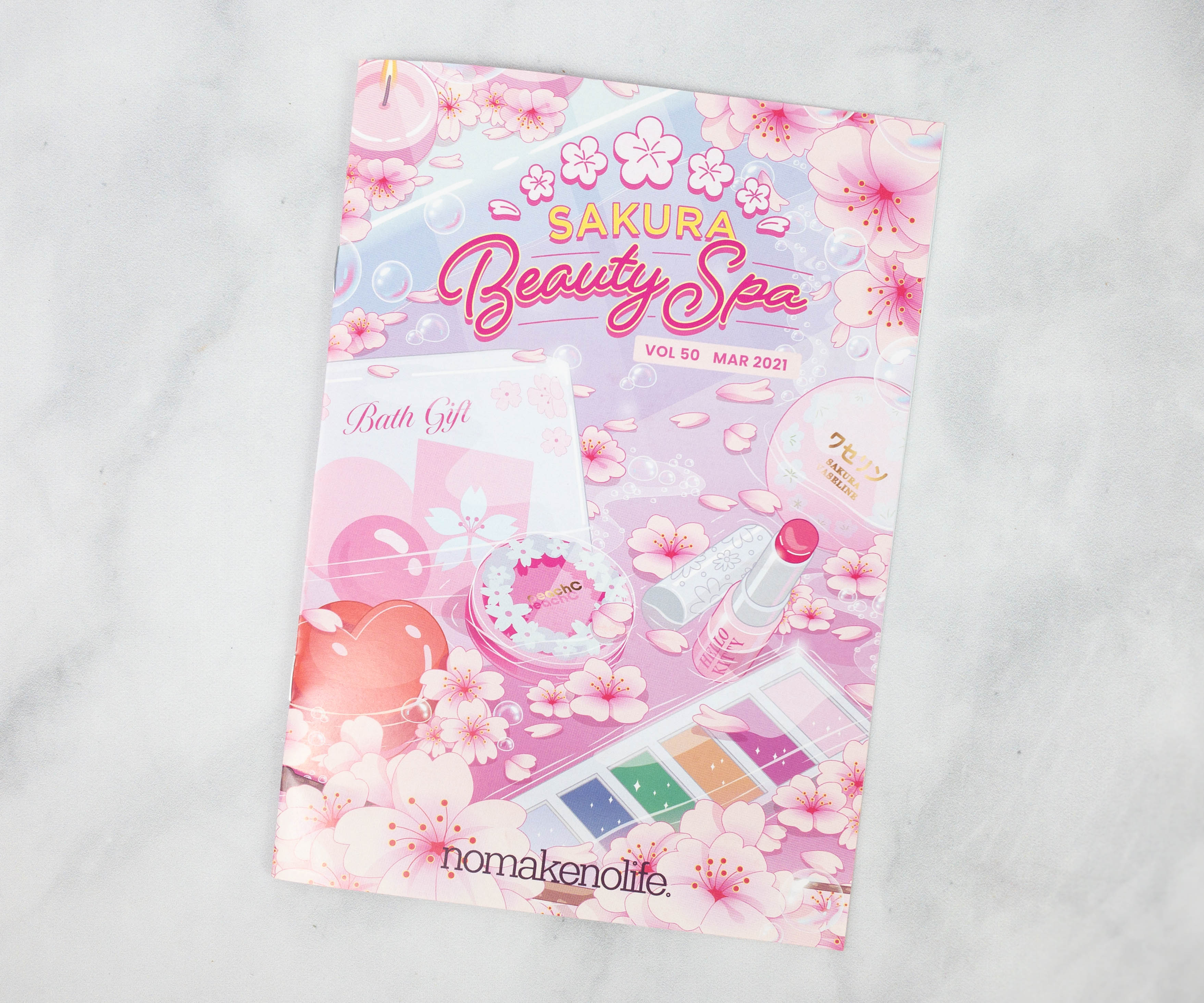 There's a mini-magazine included in the box!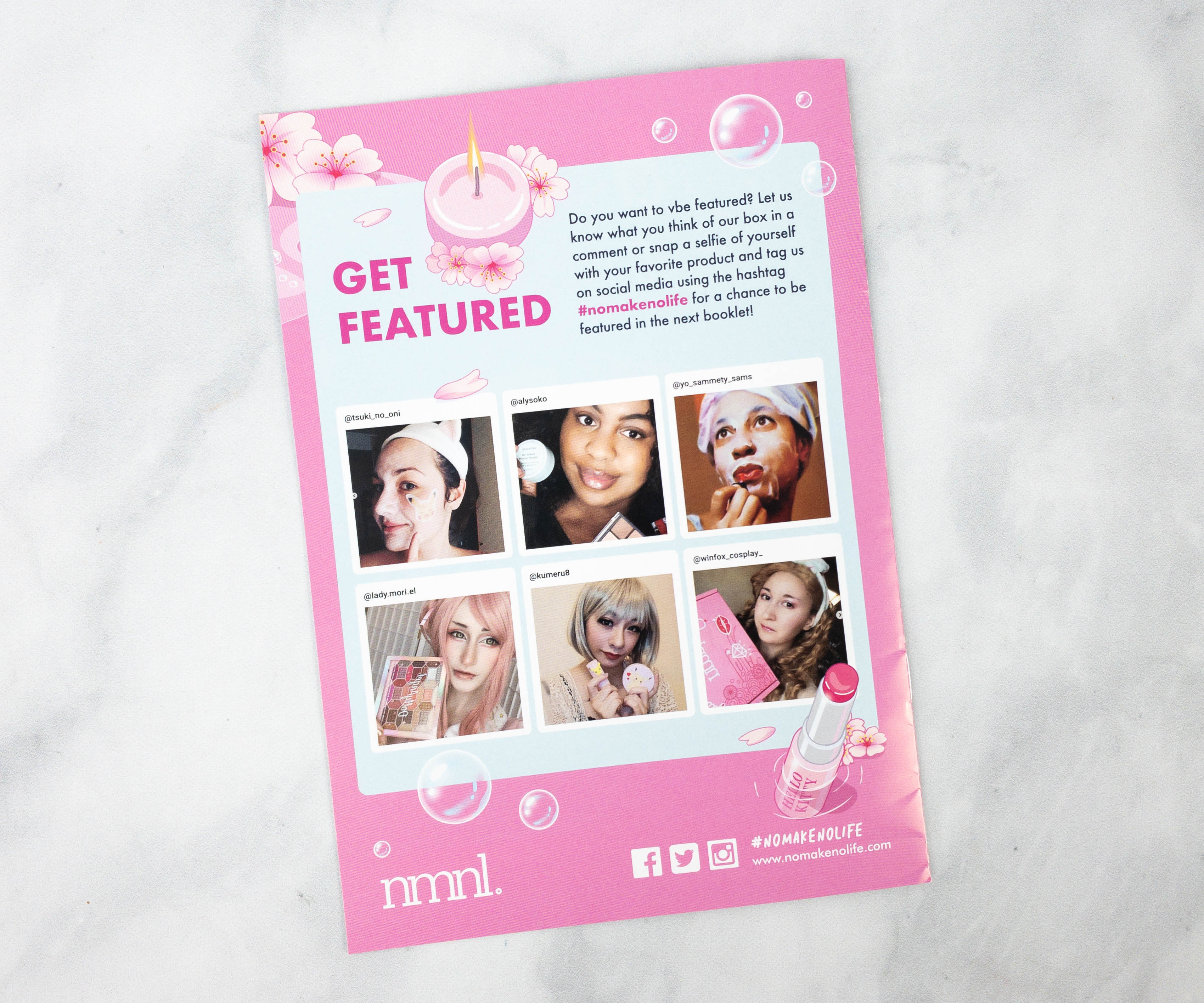 At the back, they featured subscribers who posted their photos on social media using #nomakenolife!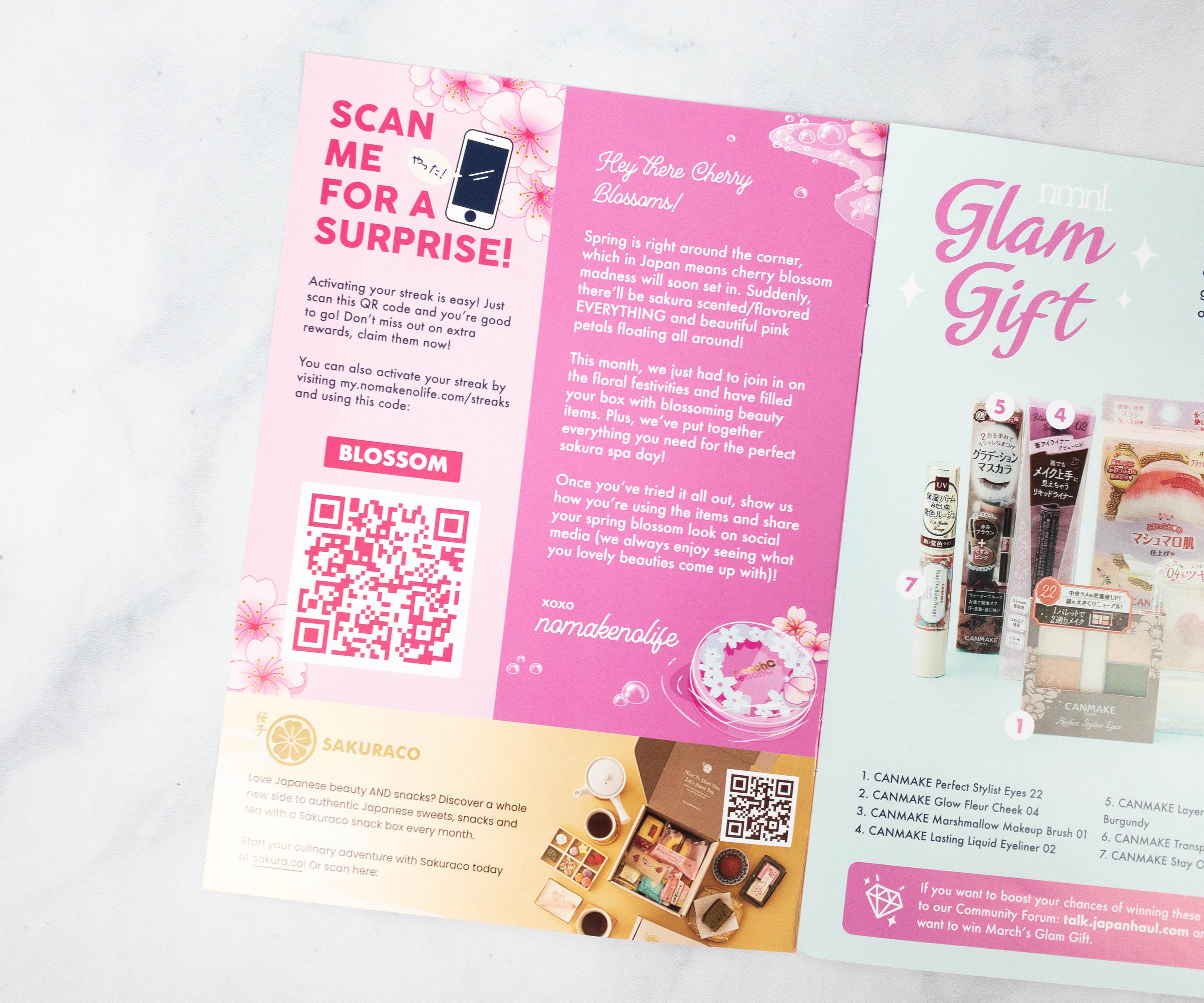 There's a message from nmnl, as well as a note about how to get a chance to win extra goodies from them by activating your streak.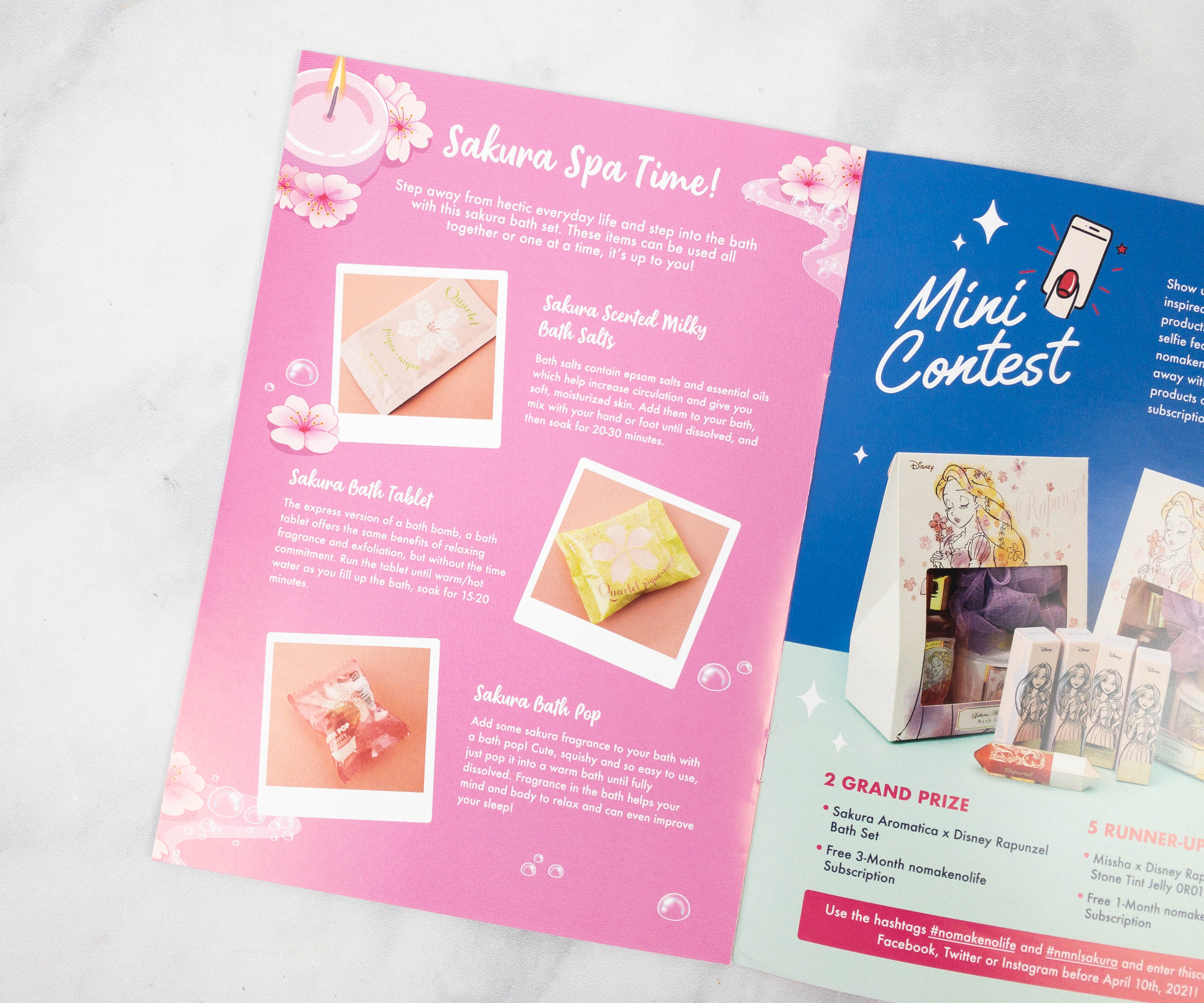 Since it's sakura season, there's a feature about sakura-infused spa items!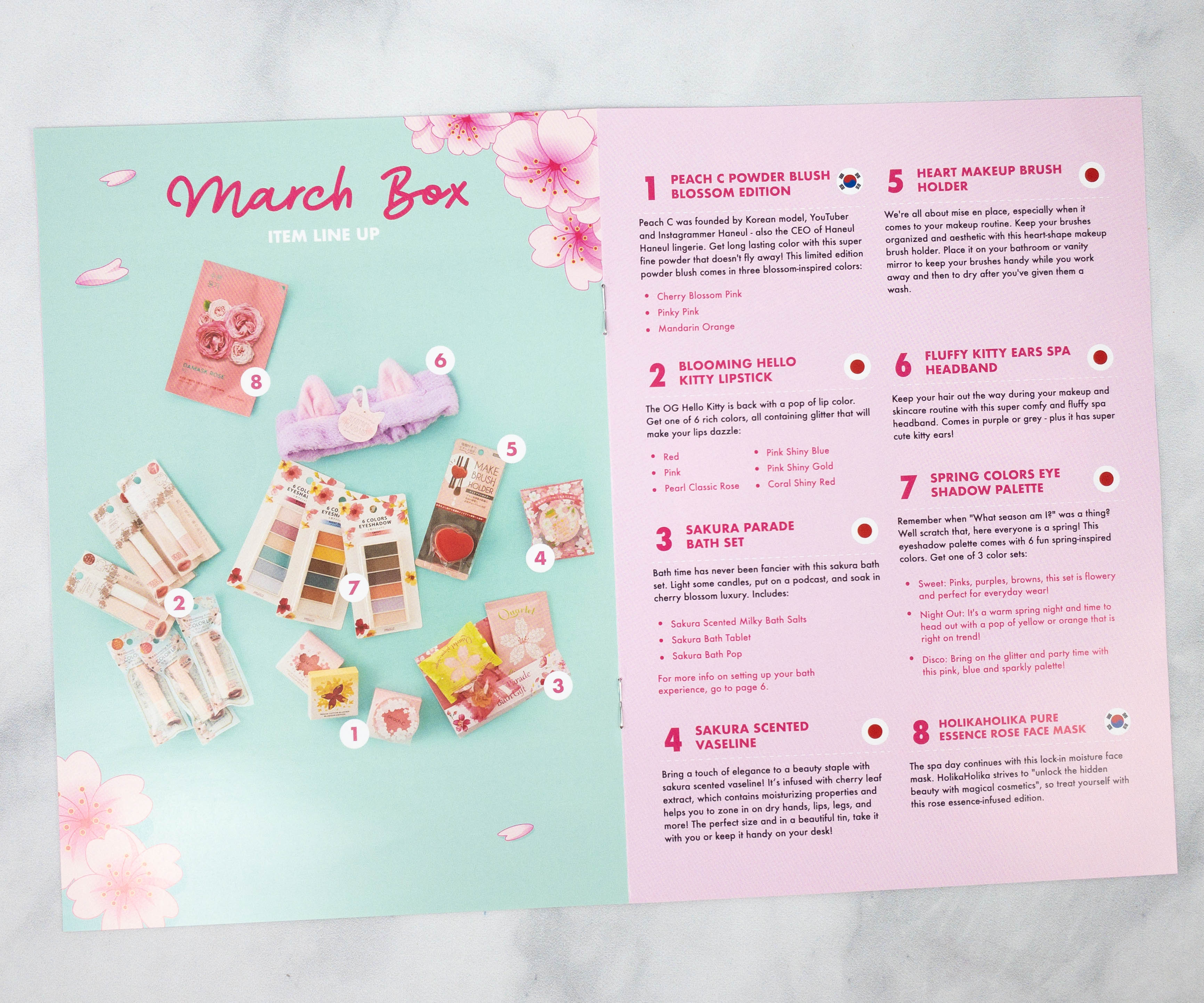 Of course, there's a list of items inside the box. They also included a group photo!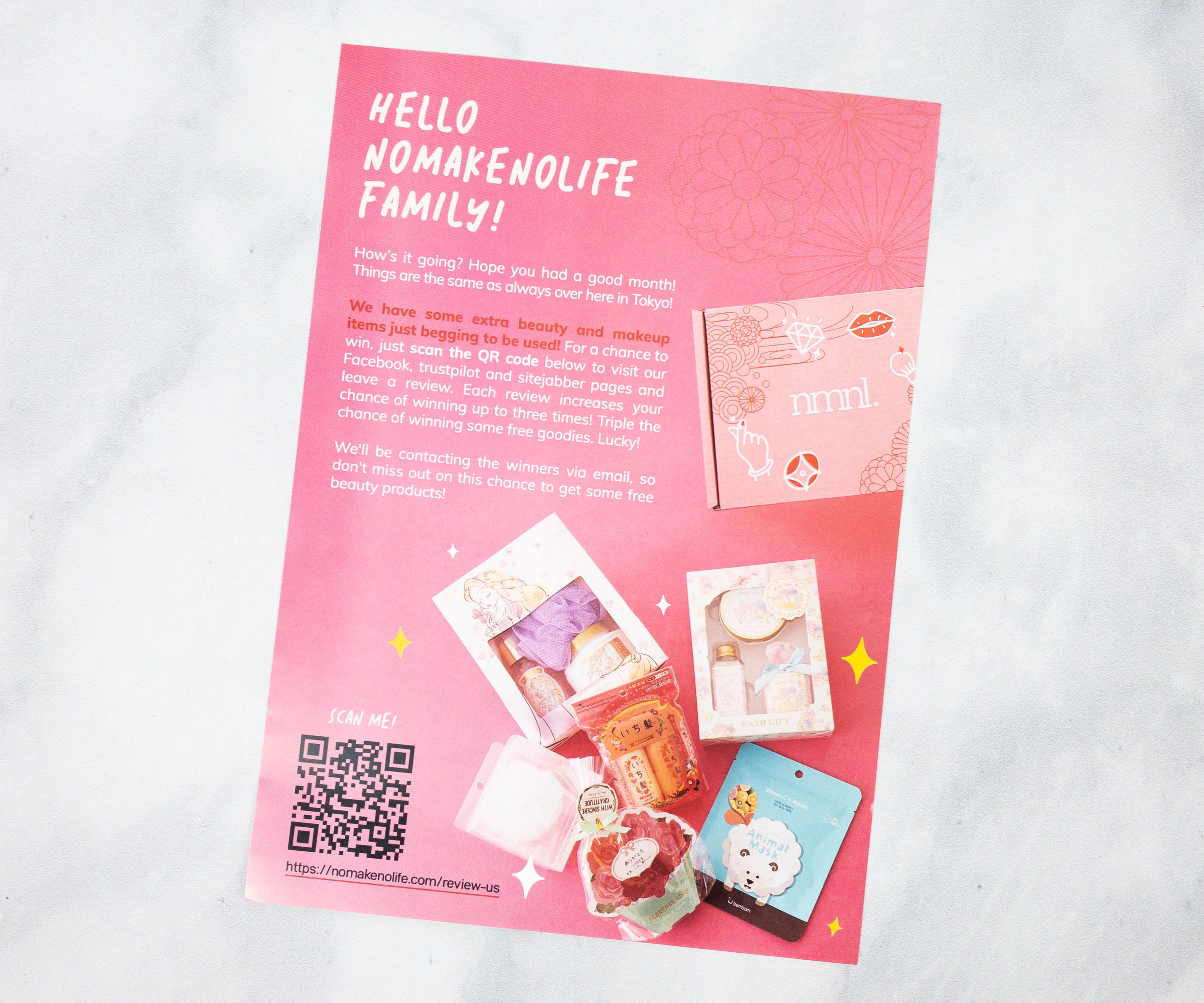 They also encourage us to leave reviews to get a chance to win extra beauty and makeup items. The complete instructions are listed on the card.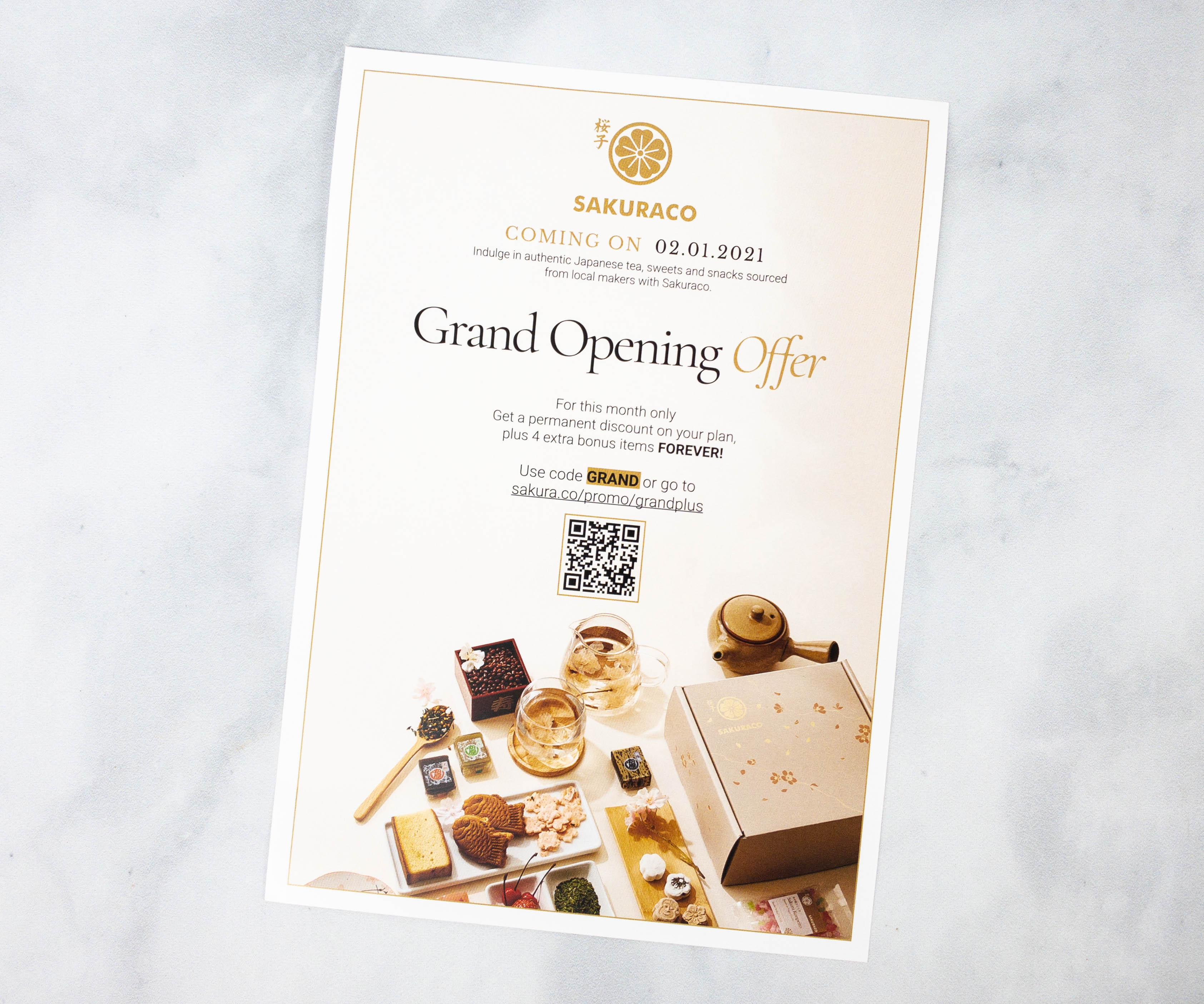 This is a promotional card for Sakuraco, a new Japanese snack subscription. It includes a coupon code that you can use to get a permanent discount on a plan, plus 4 additional items!
Everything in my box!
Fluffy Kitty Ears Spa Headband. This headband is so cute! It helps keep my hair away from my face when applying skincare products. It's also soft, making it comfortable to wear.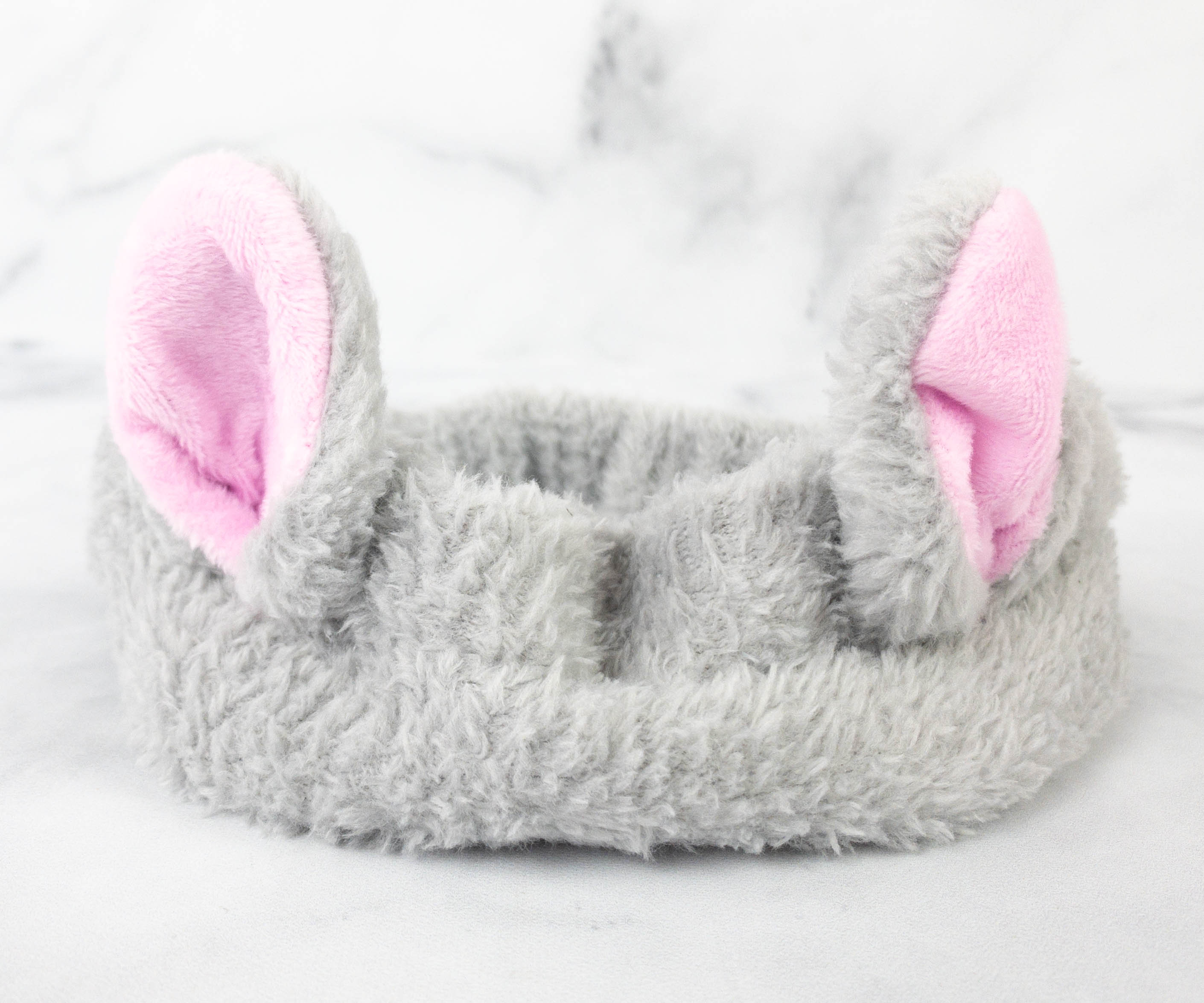 Look at those kitty ears! They are so adorable!
Holikaholika Pure Essence Rose Face Mask. Packed with rose essence, this sheet mask hydrates the skin while providing anti-inflammatory properties that minimize redness and soothe irritation. I love face masks because of how convenient and easy they are to use and this one is no exception!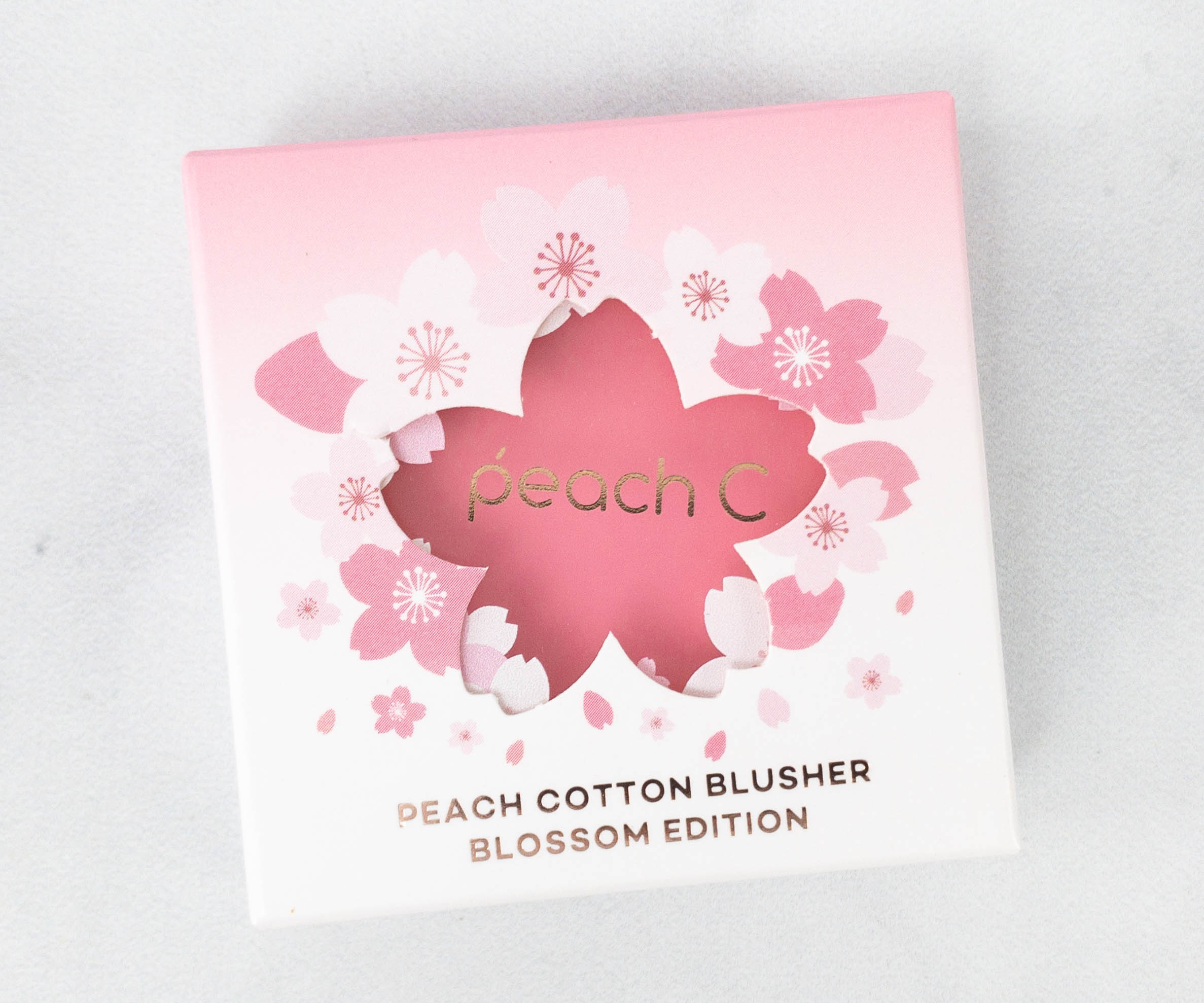 Peach C Powder Blush Blossom Edition. The sakura-themed blush came in its original box packaging.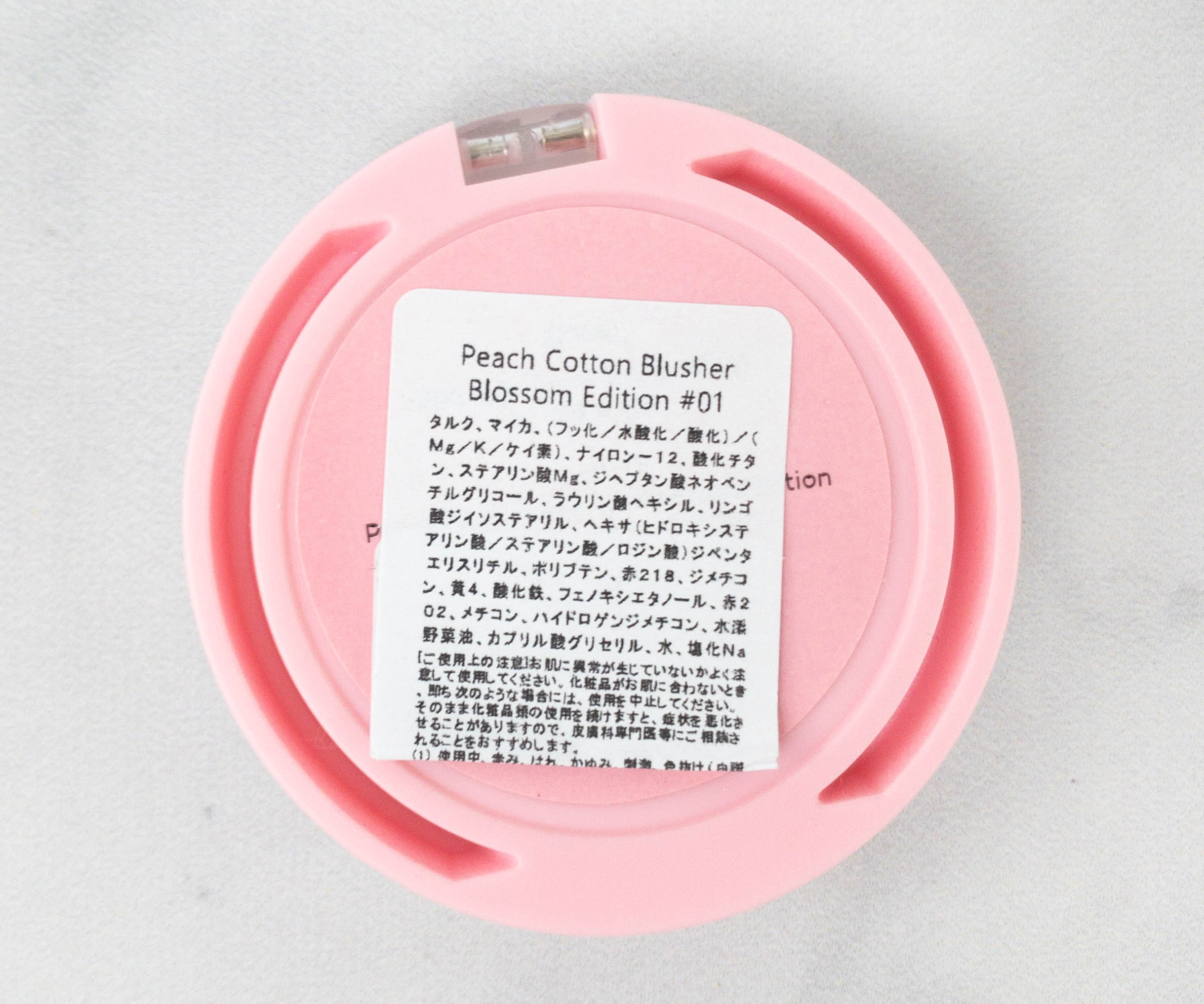 The compact packaging is in pink, and it also has a Japanese label at the bottom.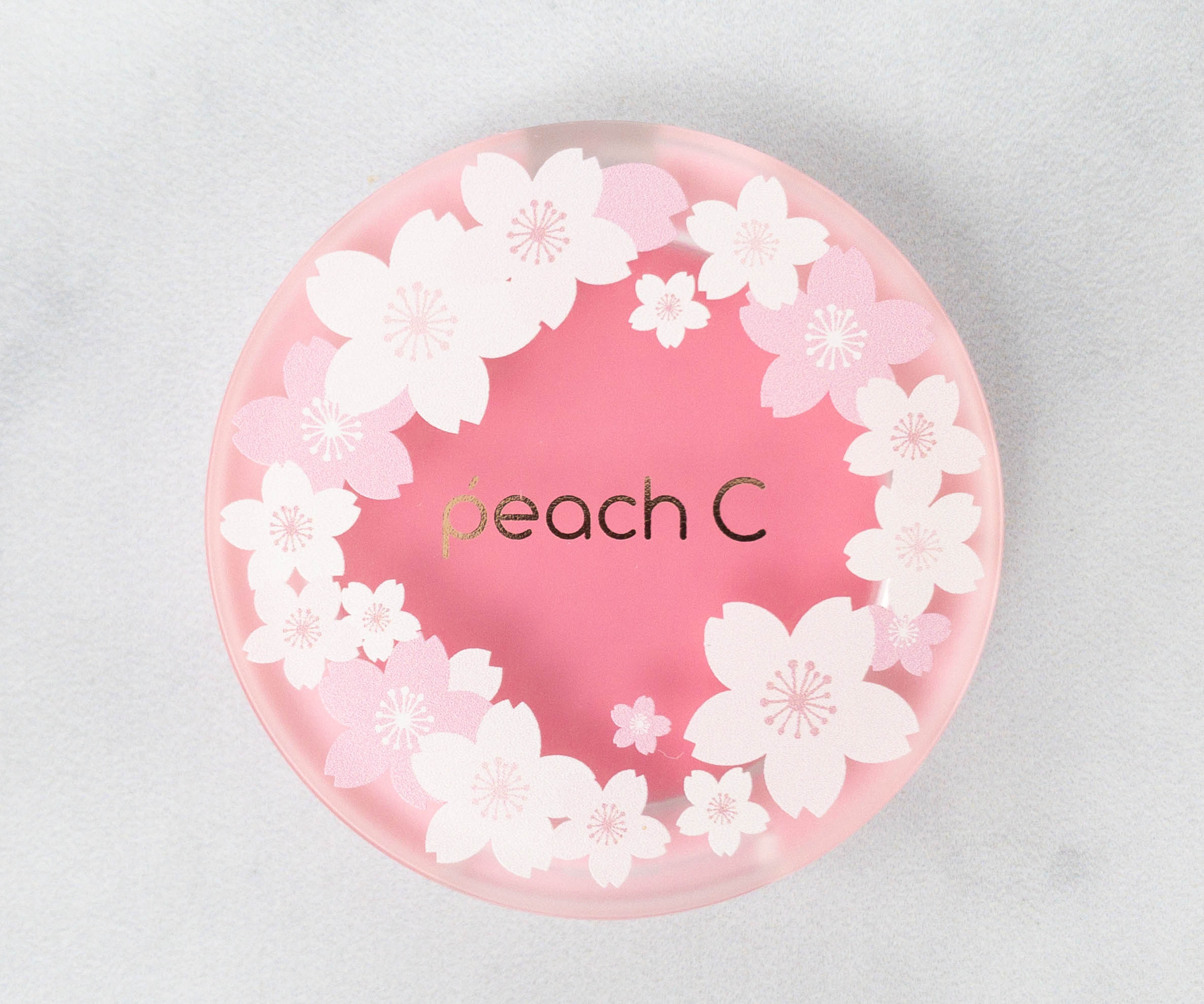 I love the design! The cover is filled with sakura flowers on the sides, so you can still see the blush color at the center. It's kawaii!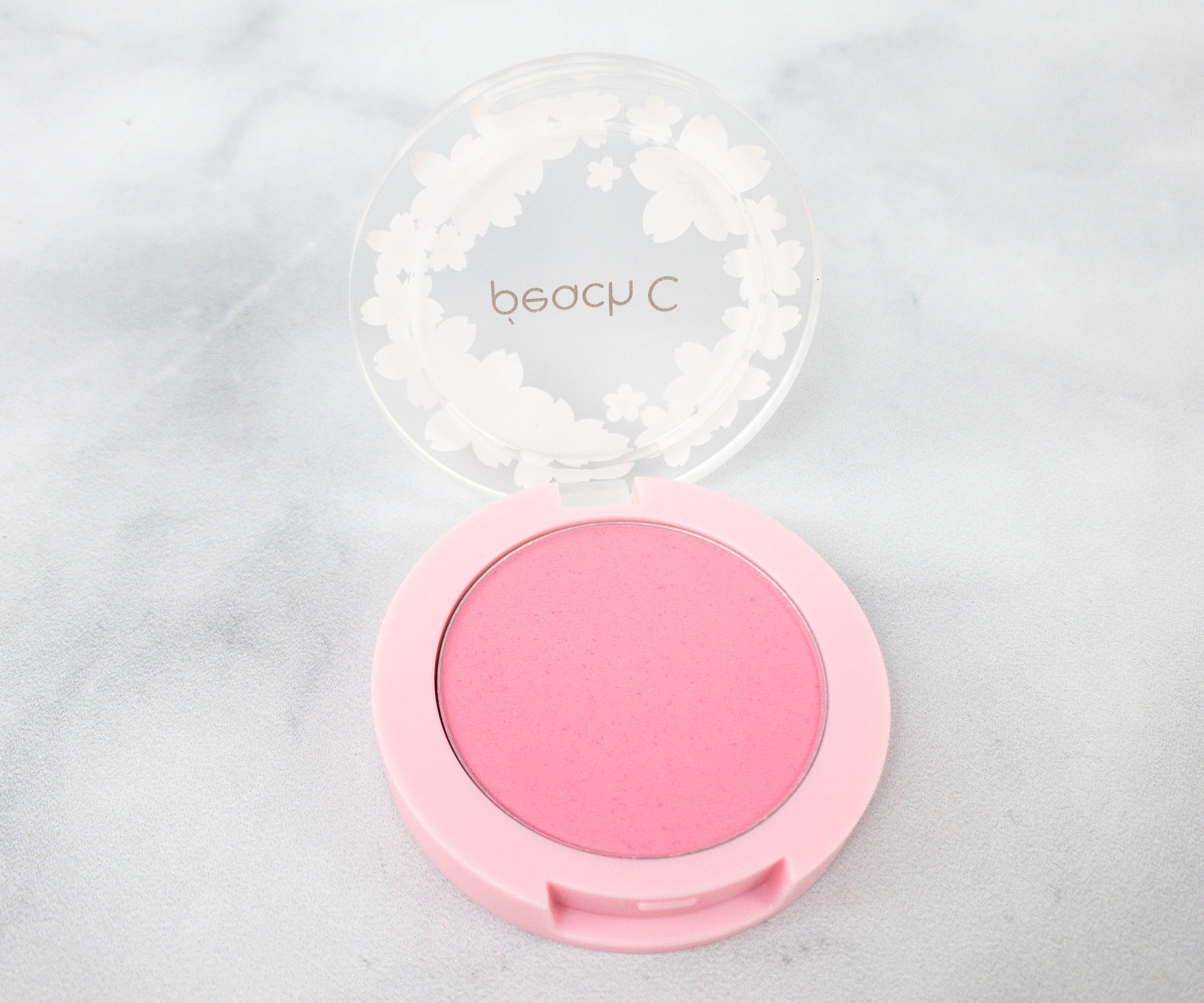 Inside is a light pink blush that's perfect for people with fair complexion. It has a buttery formula that blends like a dream. It's also quite pigmented and you can build up the color opacity when you apply it.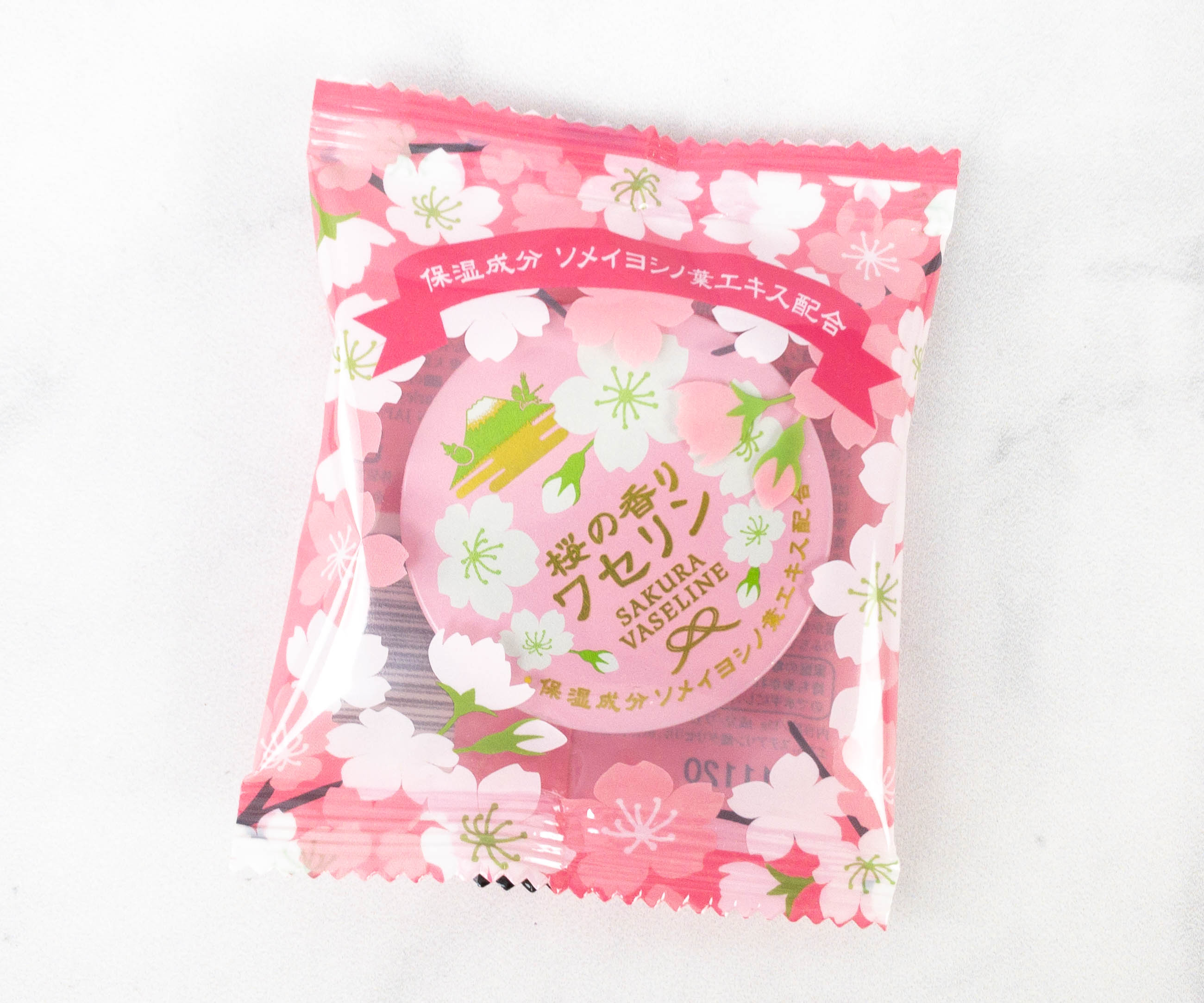 Sakura Scented Vaseline. Vaseline is a very versatile item. It works like petroleum jelly so you can use it for a ton of different things!
It has a light floral smell that I like. This can be used to hydrate the lips or to keep frizzy hair under control.
Blooming Hello Kitty Lipstick. This lipstick features Hello Kitty and some floral details as well!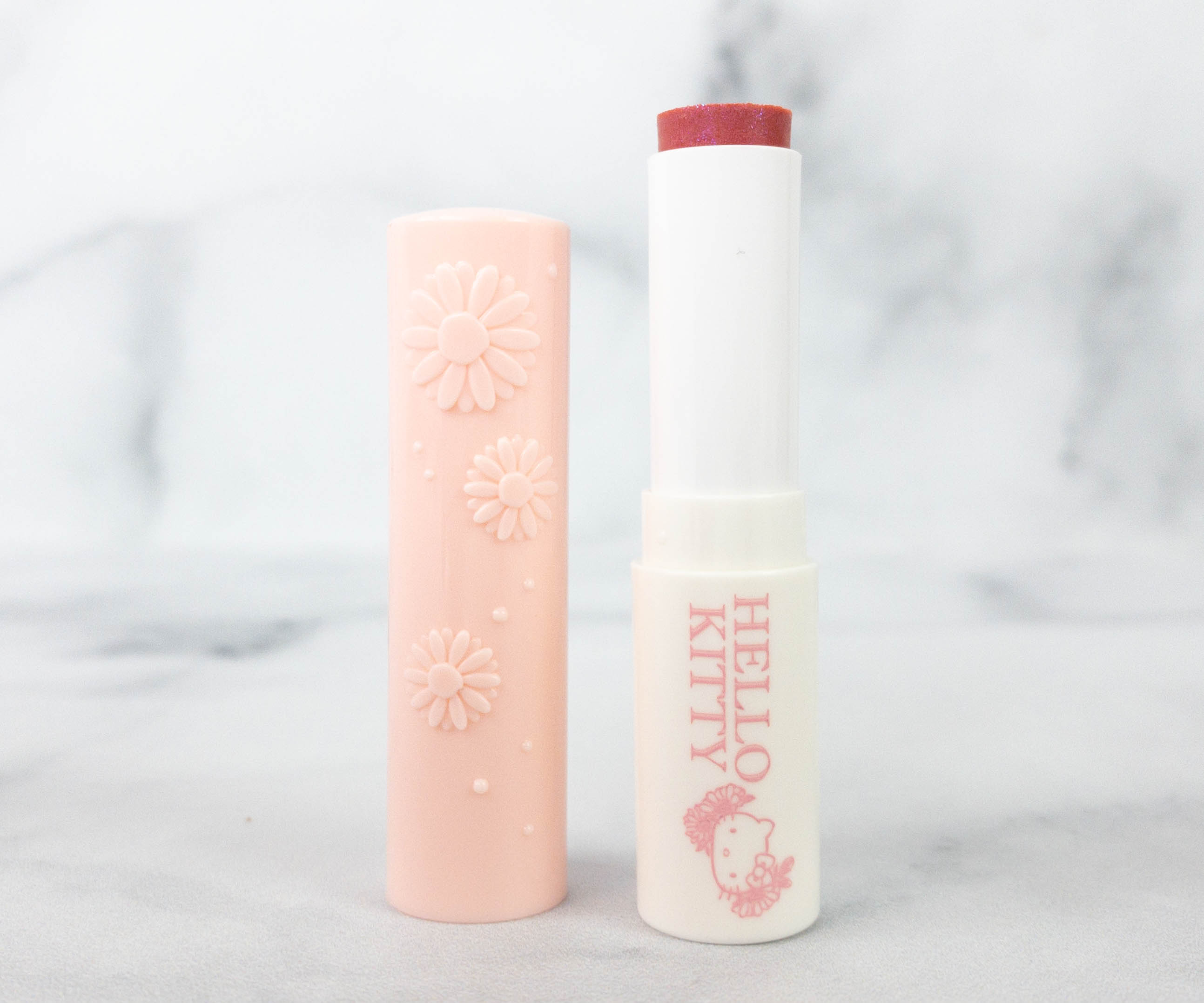 The packaging is so pretty! I love the pastel color and the aesthetic. The lipstick itself is quite sheer but I like it because it makes my lips look plump and healthy.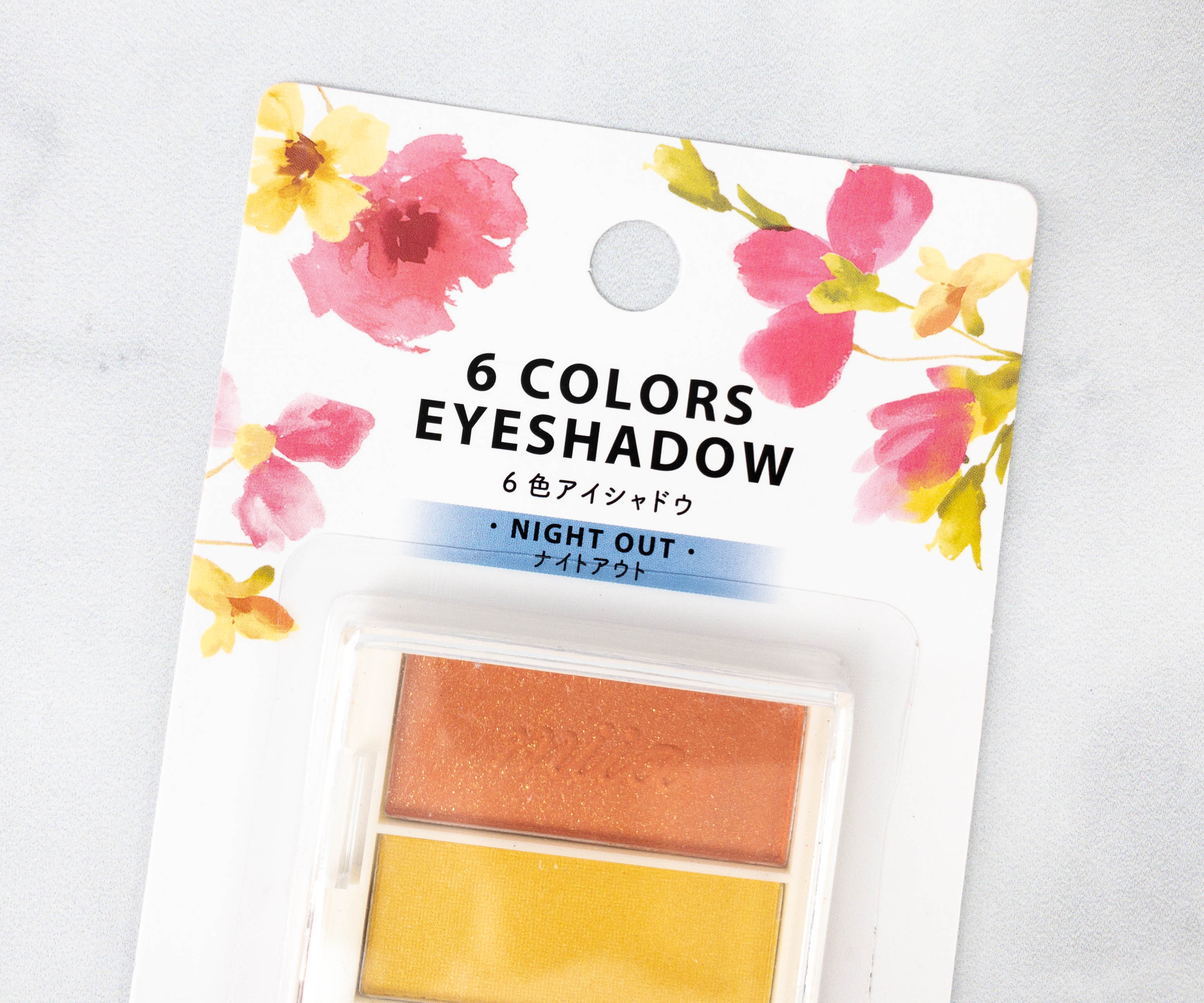 Spring Colors Eyeshadow Palette. For bold eye looks, they included this eyeshadow palette with versatile shades.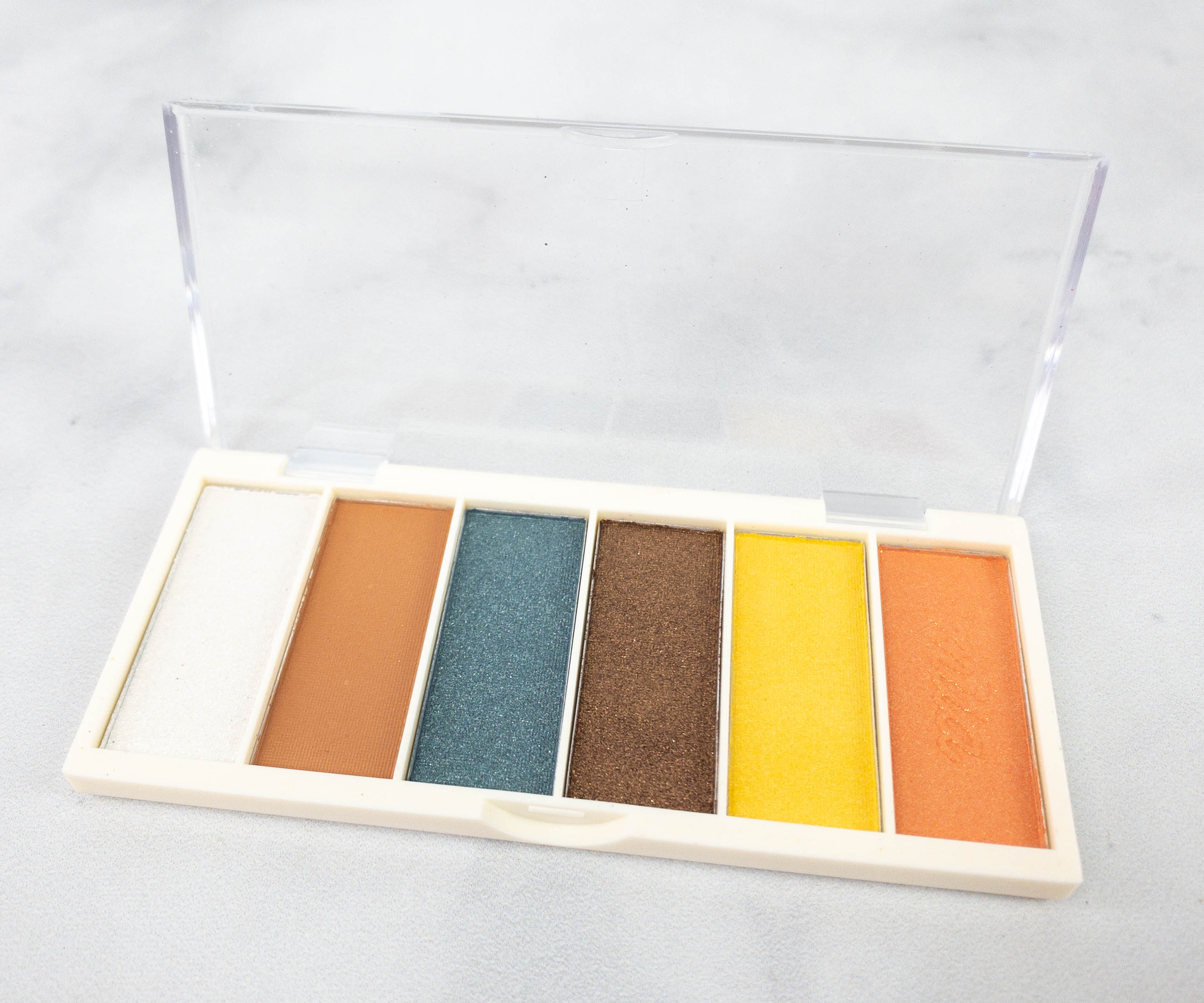 The cover is clear so you can easily see what's inside.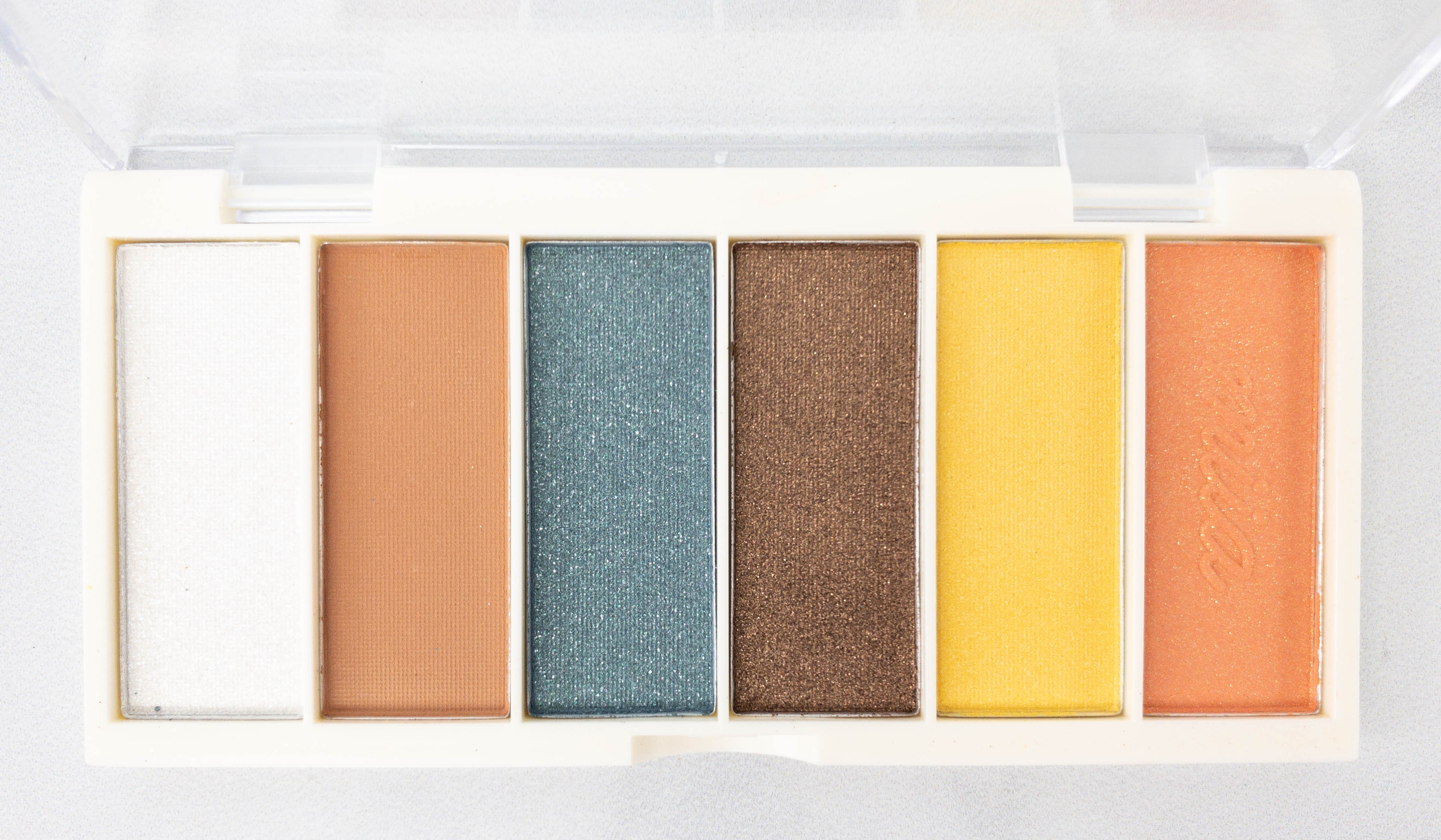 Some of the eyeshadows have a matte finish, while the others are shimmery. I'm leaning towards the nude and neutral shades for everyday looks!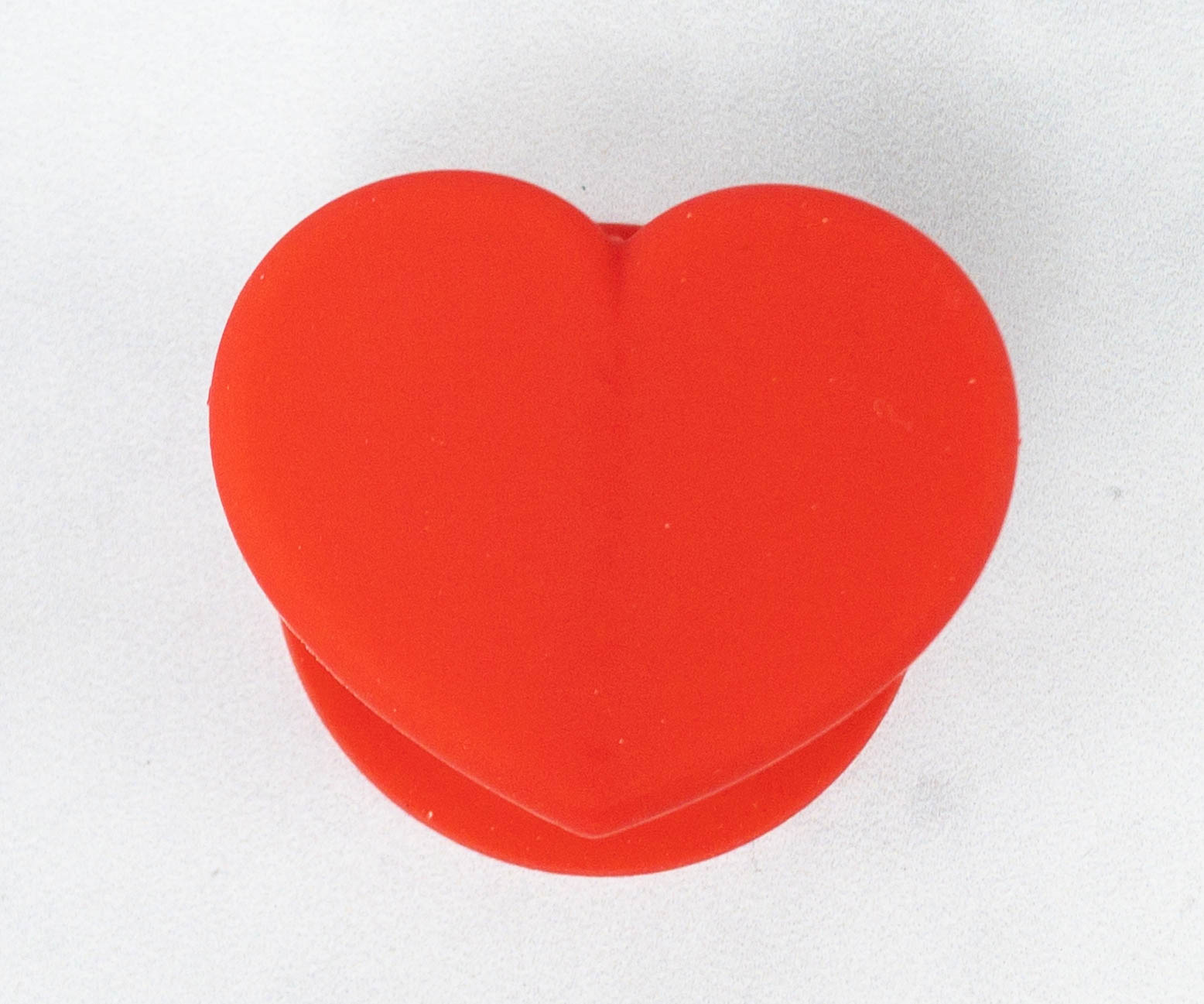 Heart Makeup Brush Holder. This cute heart makes a good make-up brush holder!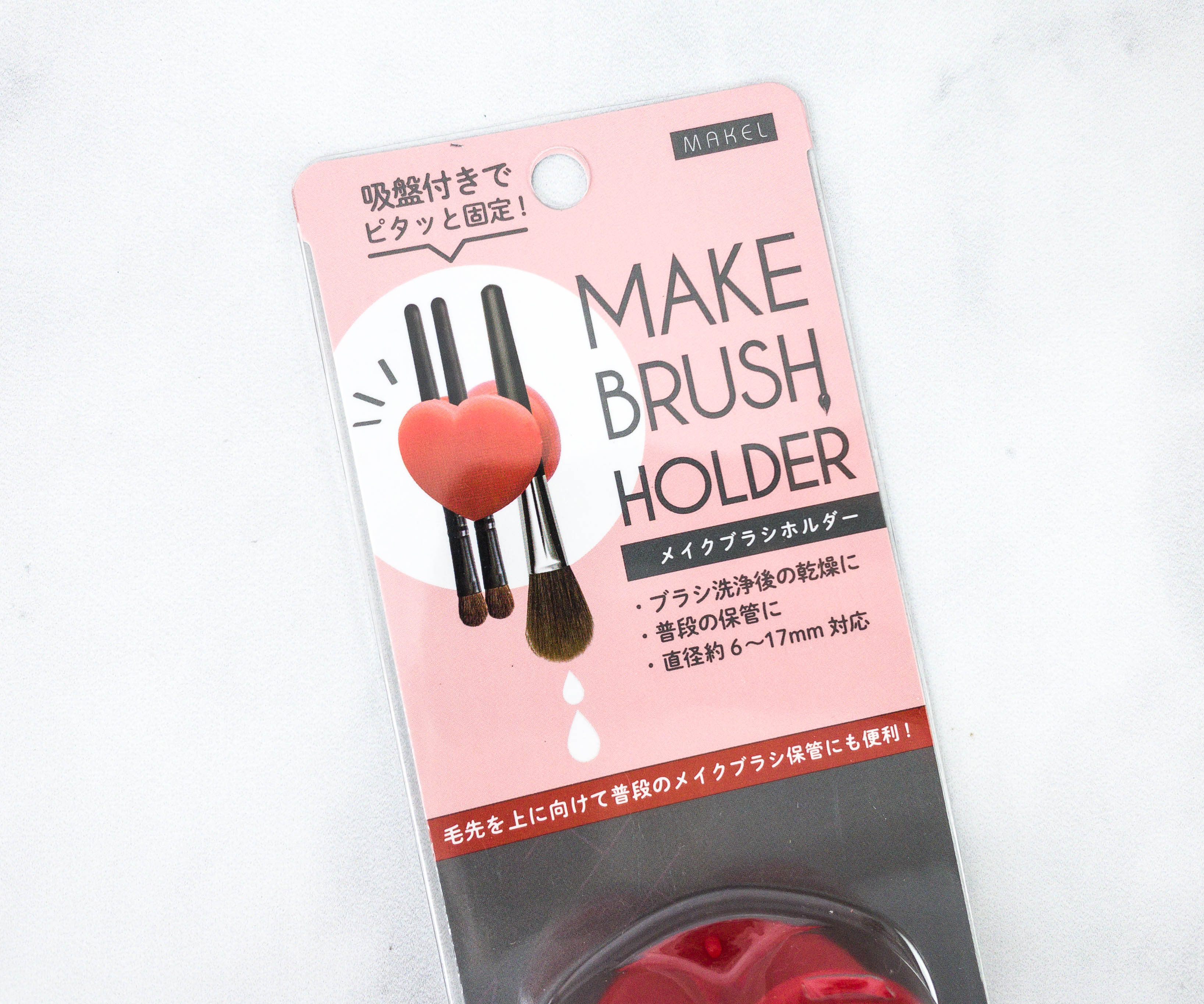 The illustration on the packaging shows how it is used.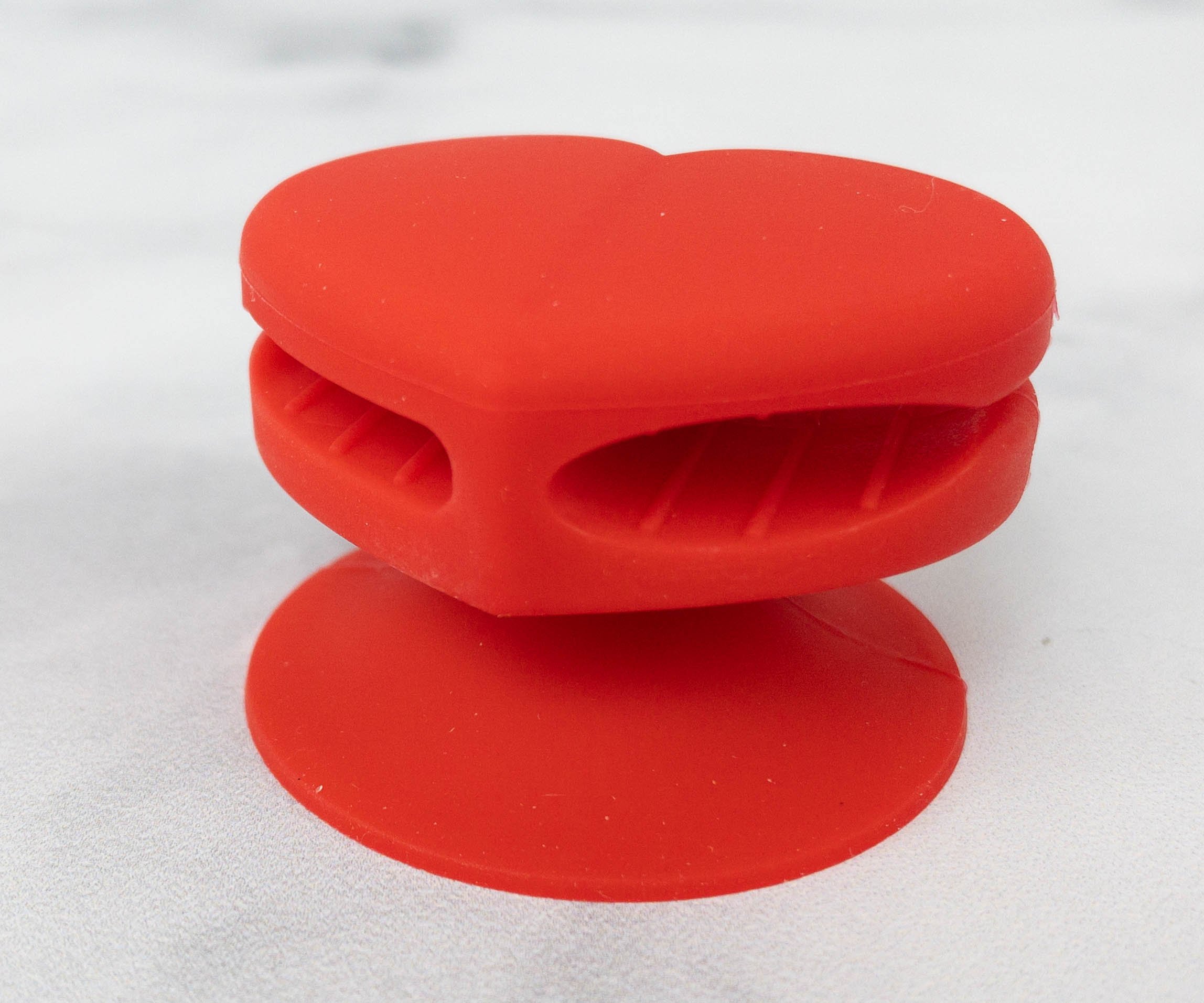 It ensures that the brush is safe and clean as you don't have to put it down on a random spot anymore! It can even hold a couple of brushes at once.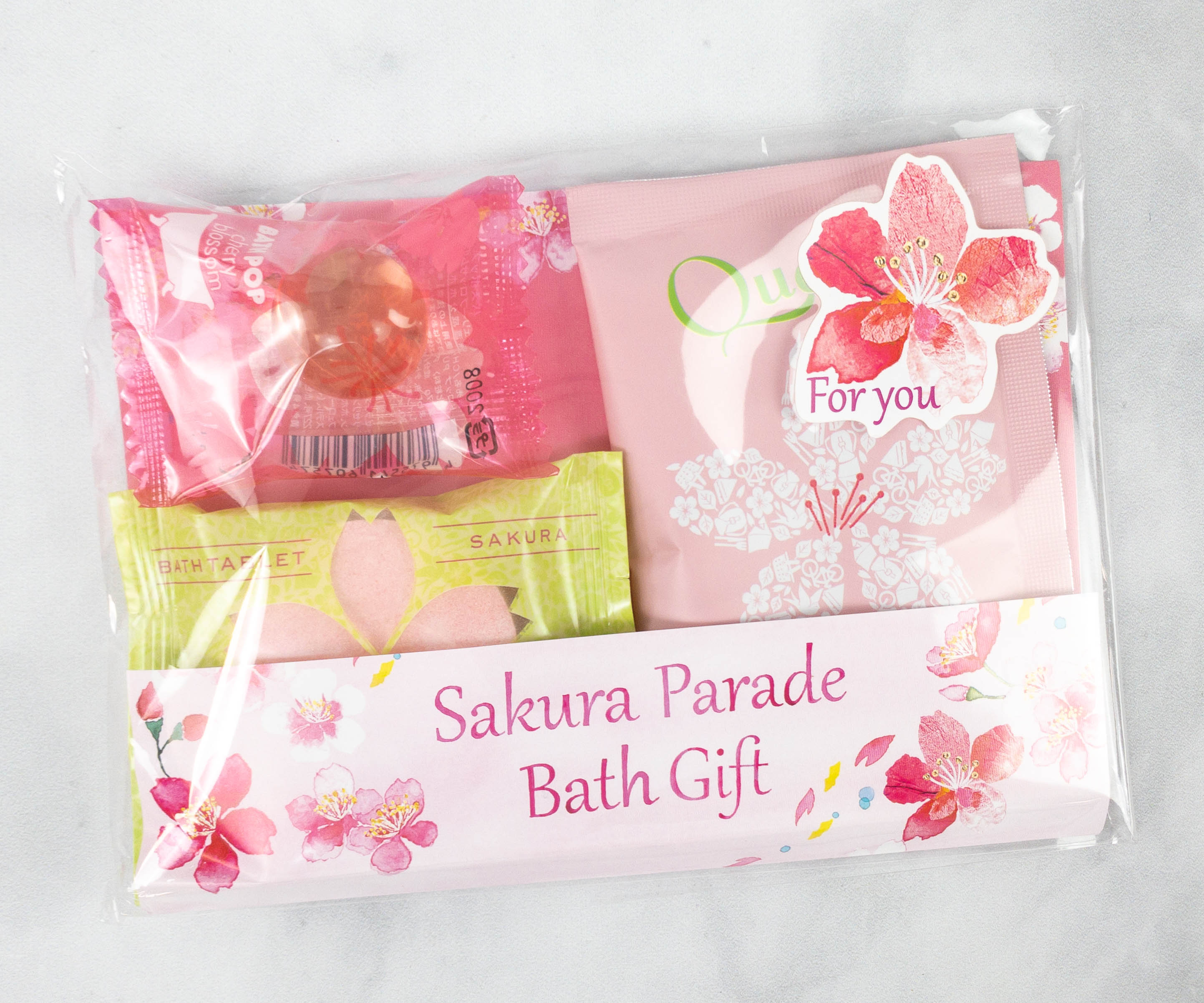 Sakura Parade Bath Set. Here's another sakura themed item, and this time, it's a bath set! All the products are infused with sakura extracts.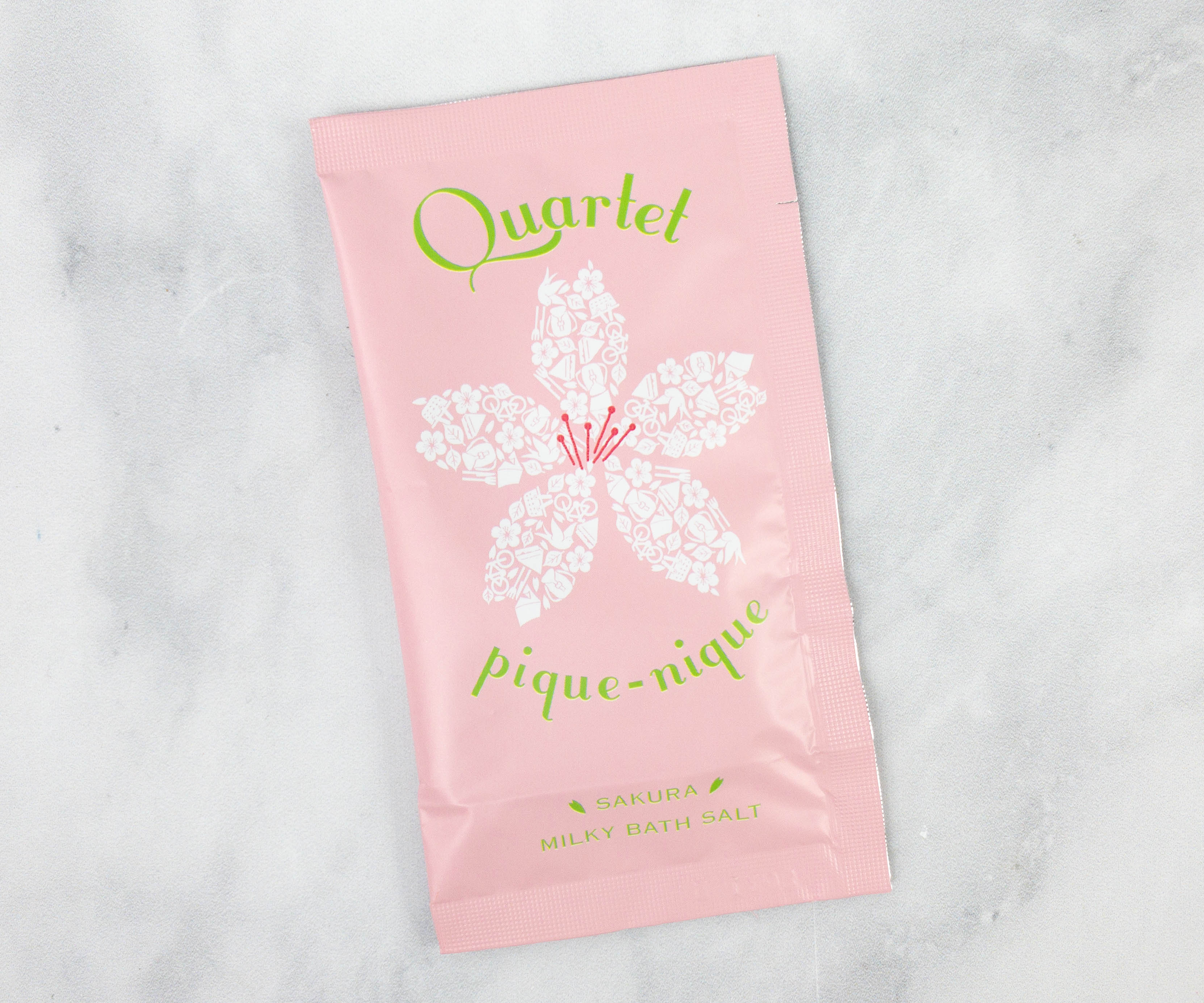 This bath salt made with Epsom salt and essential oils helps moisturize the skin and reduce stress. It's perfect to use in a warm bath after a long and tiring day!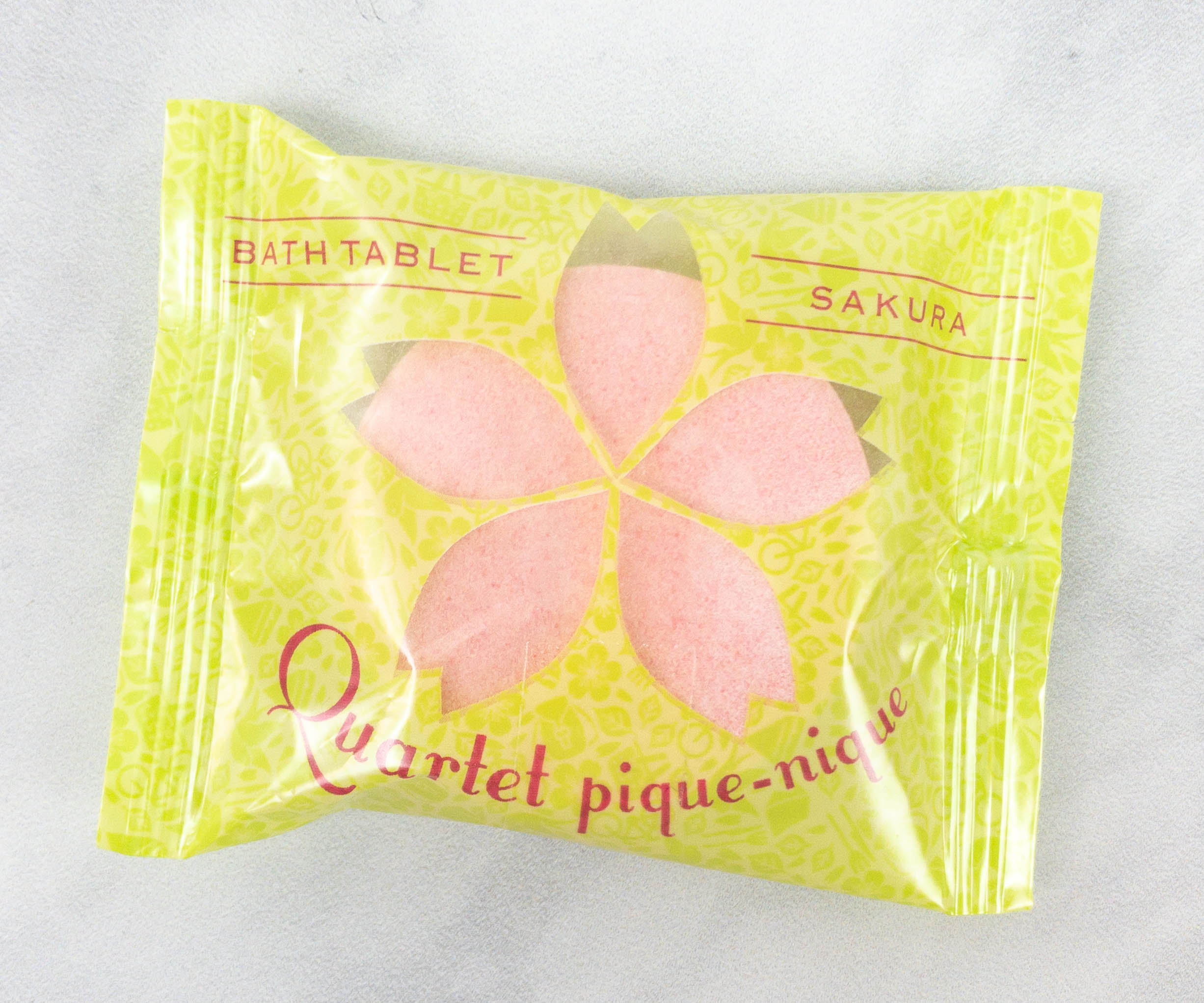 This bath tablet provides a rush of bubbles that adds more fun to bath time. It's a smaller version of a bath bomb and it also works faster!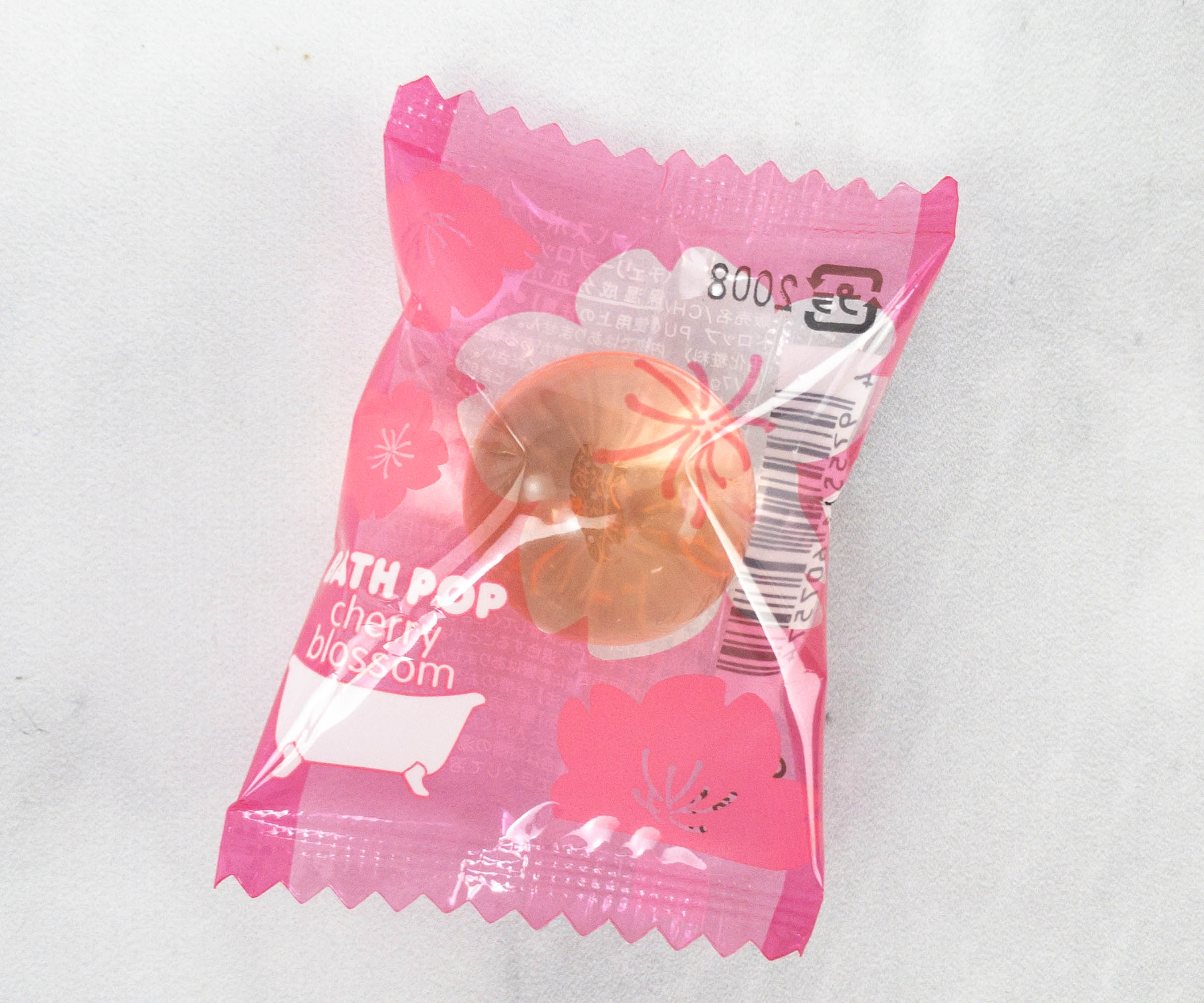 Lastly, this bath pop gives off a nice sakura scent to ease your senses. Just pop it in a warm bath and enjoy!
Korean and Japanese beauty products are always a delight to try, not to mention they have such cute packaging! This month, I received a sakura themed box and every single item is lovely. My favorite is the bath salt set for pampering and self-care. I also like the pink blush which I can use whenever I need a pop of color, as well as the lipstick that gives my lips a sheer finish! They even included a palette, and although not all of its colors are my cup of tea, I'm still happy with it. This is such a great box for Asian beauty fans, especially those who like trying new goodies from Korea and Japan!
What did you think about this month's nomakenolife?