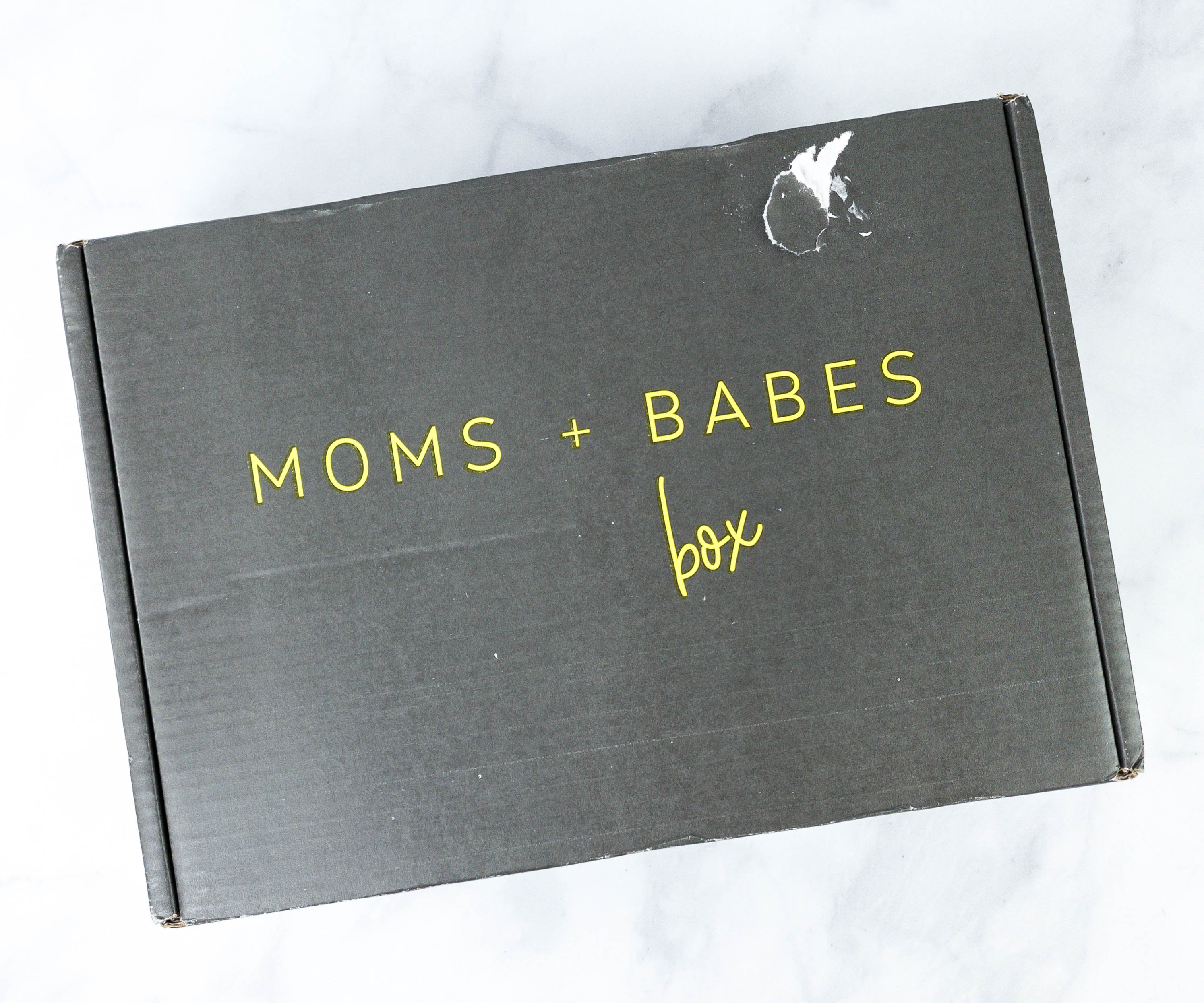 Moms + Babes is a quarterly curated collection of at least 6 full-size, premium products. You and your baby or toddler will get full-size products to open together and enjoy plus products curated for moms only. Each box is promised to have a retail value of $150+.
DEAL: Get 50% off your first box! Use the coupon code HALFOFF at checkout.
OR Get 15% off! Use coupon code HELLO.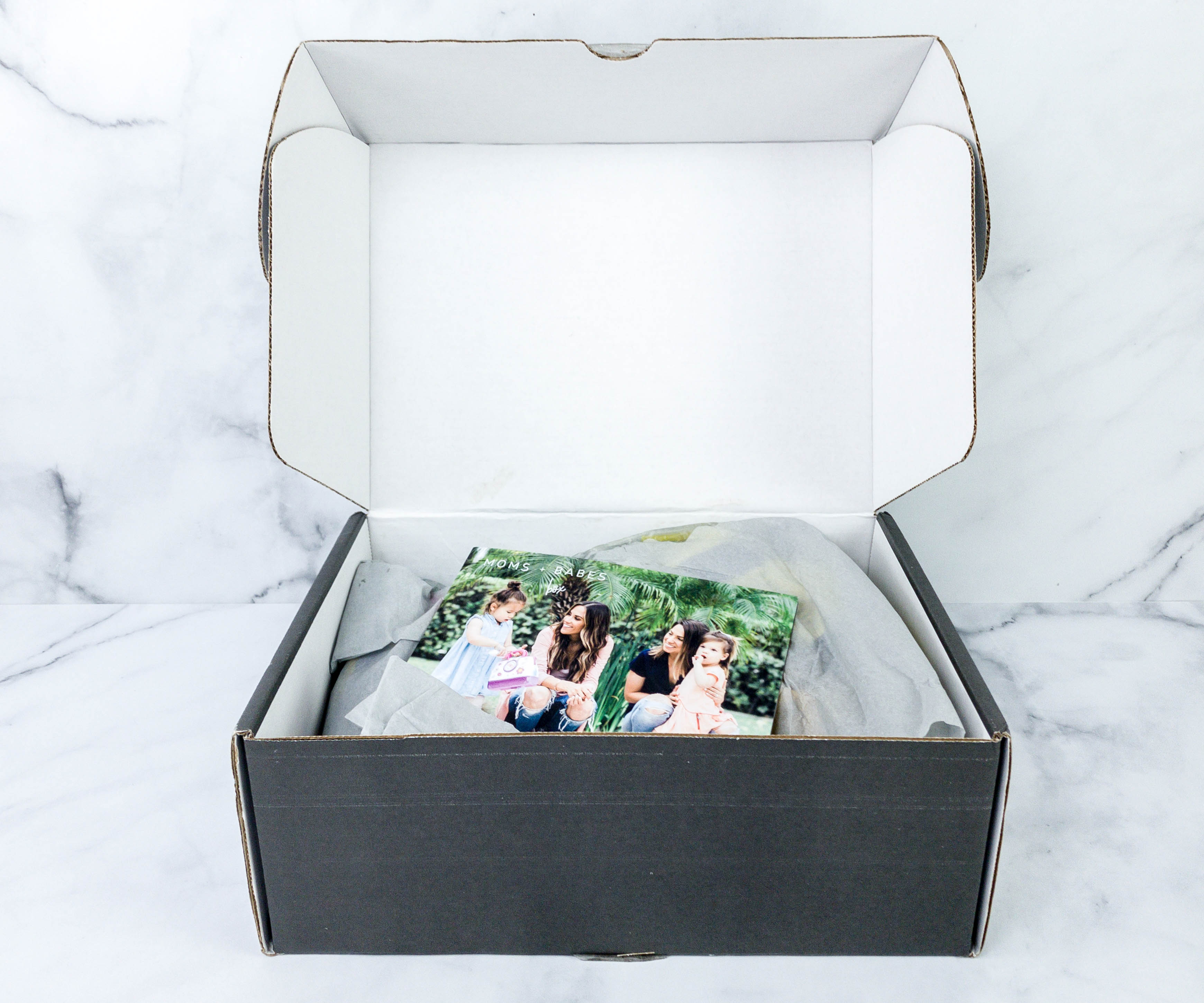 The items were covered with thin paper.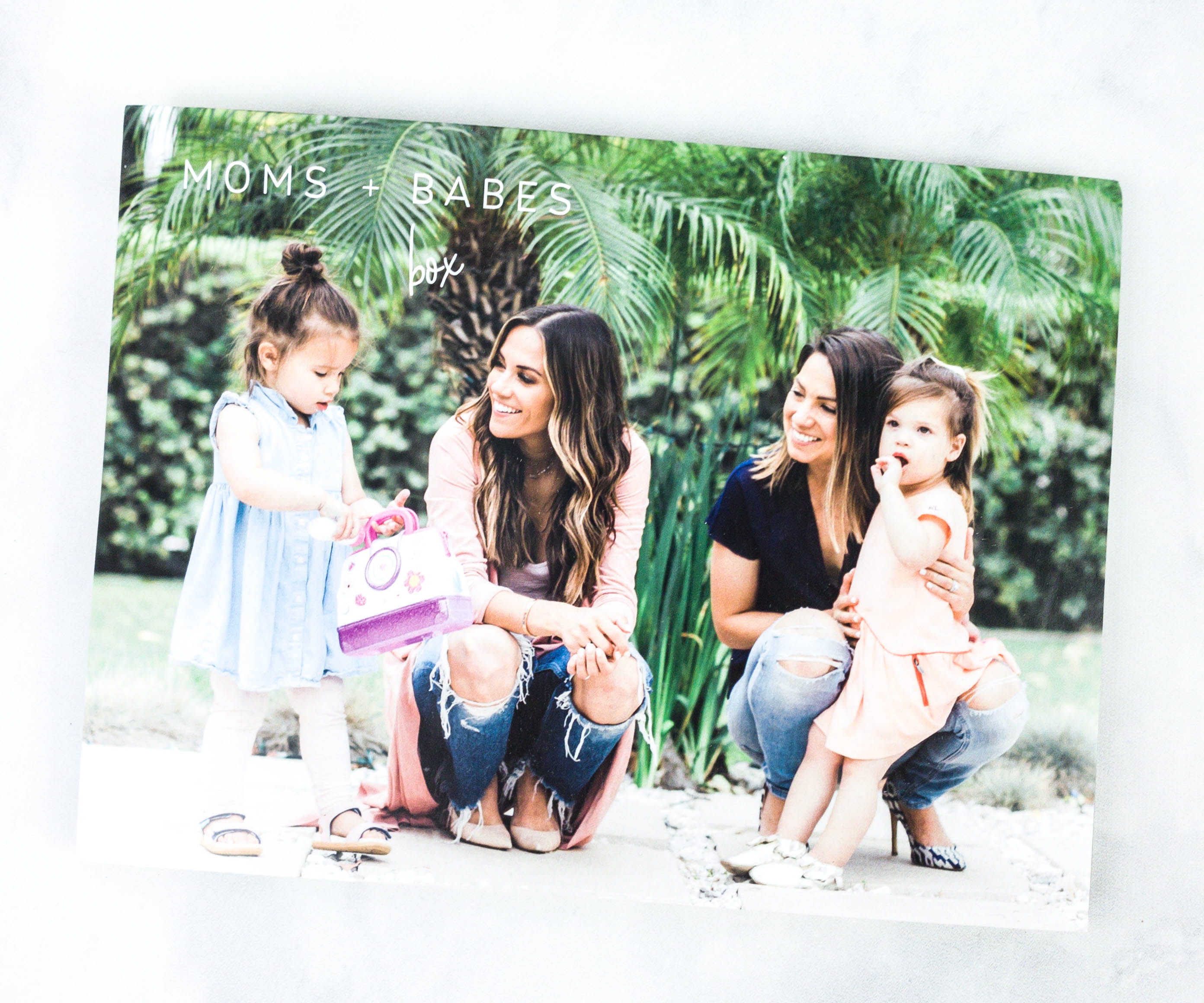 The box also includes a promotional card.
There is a note from the subscription owners, Jana and Sarah.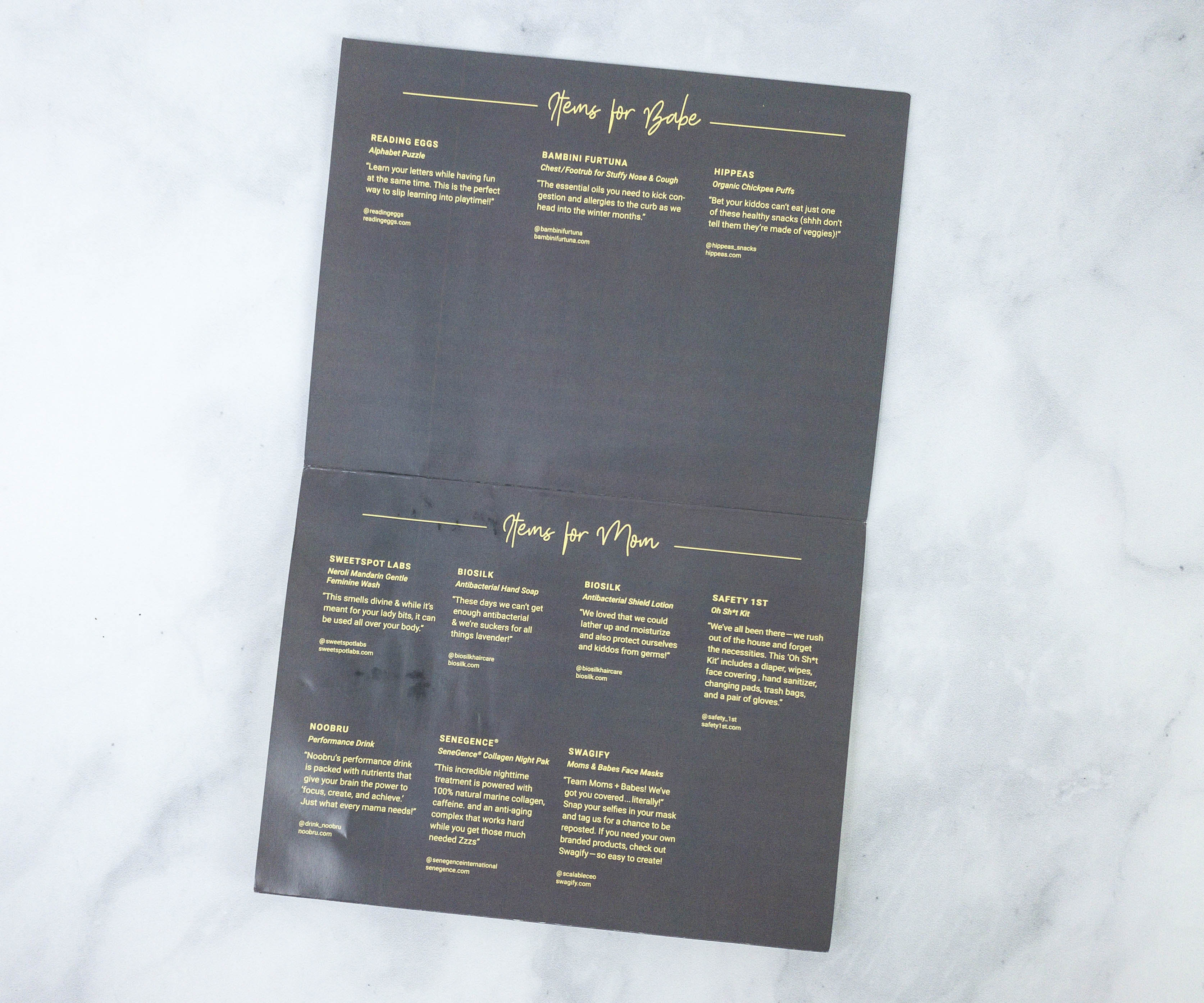 Here's a list of all the items inside the box!
There was a leak from one of the items, but fortunately it only affected the paper inside the box.
It also tells us which ones are for moms and which are for the baby.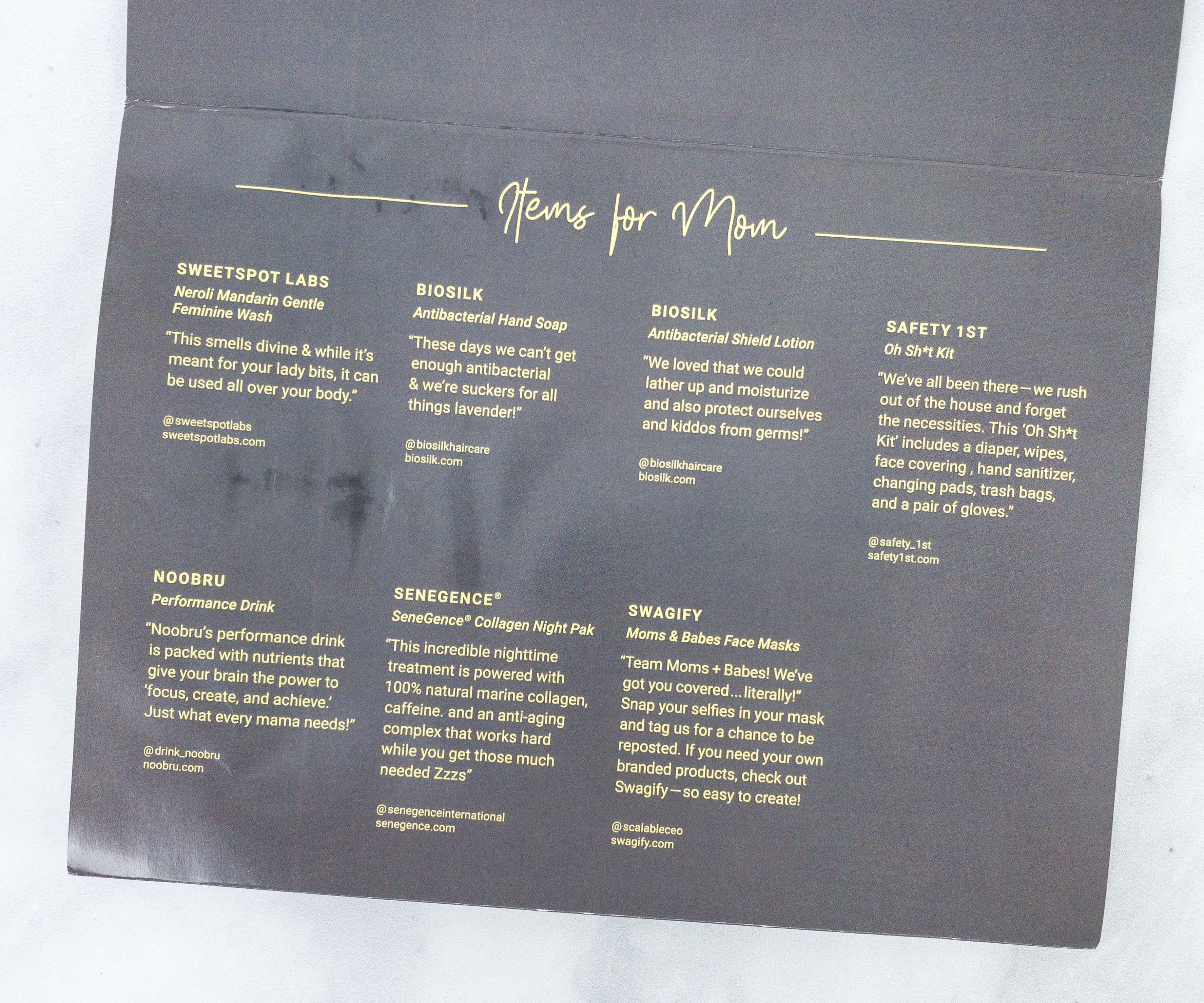 Each item listed has a short description.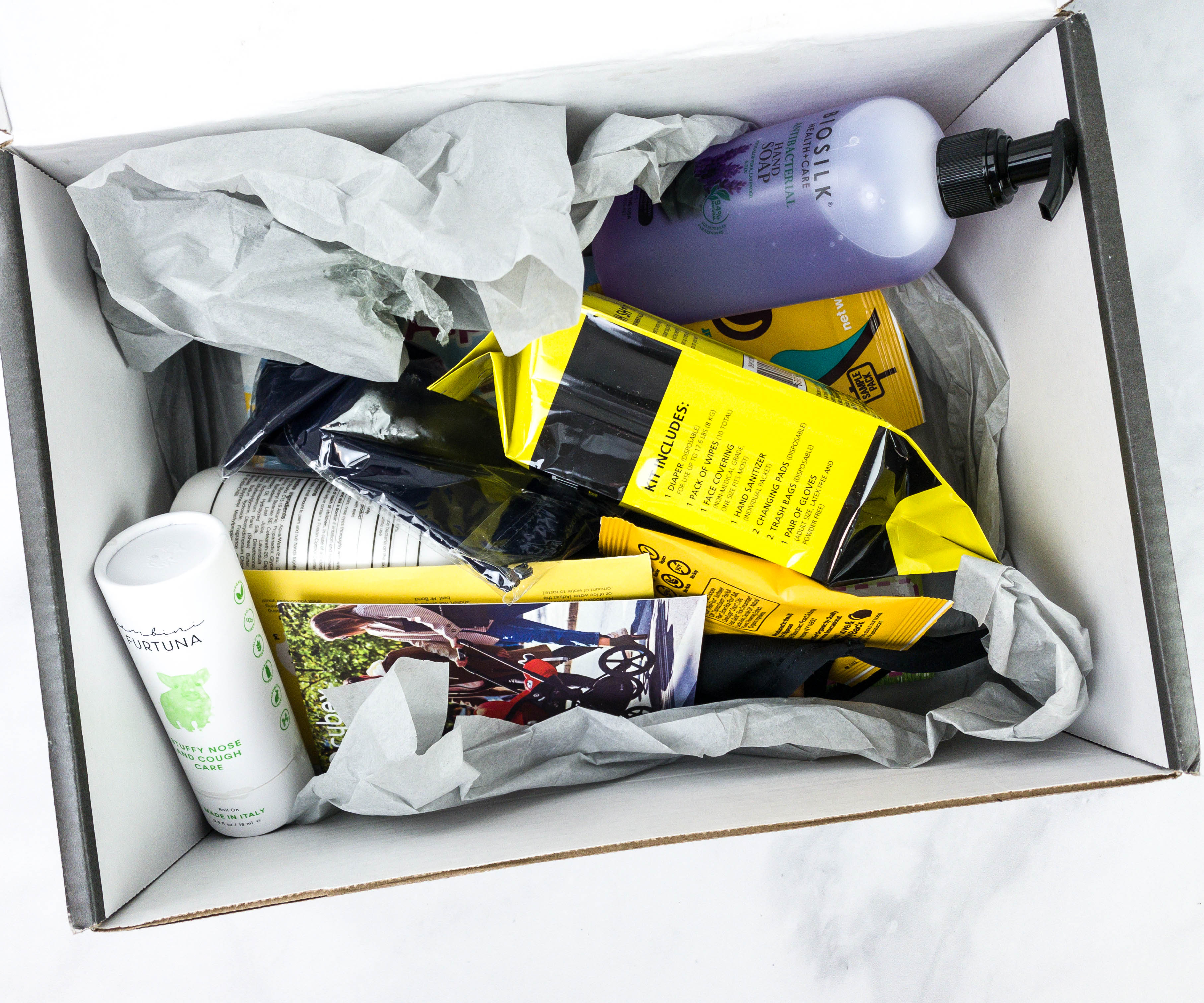 I'm so excited to see everything inside!
Everything in my box!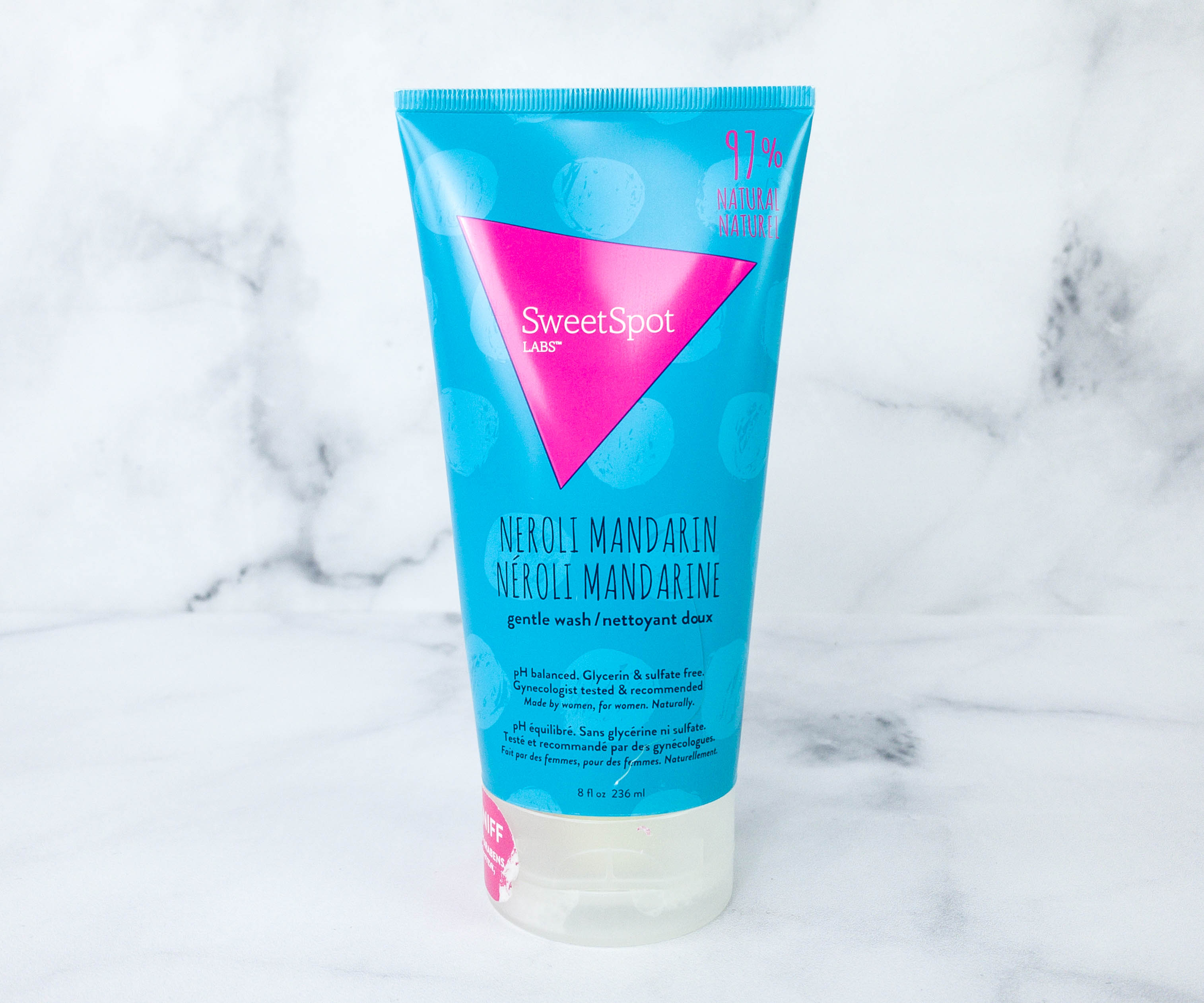 SweetSpot Neroli Mandarin Gentle Feminine Wash ($15) Designed by women for women, this feminine wash is gentle and has the right pH balance. The formula is free from glycerin which is an ingredient that yeast thrives on. It also has a lovely floral scent.
This product leaked in our box, there was an issue with the tube, but it didn't affect the other items.
Biosilk Antibacterial Hand Soap ($6.99) These days, washing hands often is a must! I'm happy that they included a bottle of hand soap in this box, especially because it doesn't just kill germs but it also keeps my hands well-moisturized. It also lathers well!
Biosilk Antibacterial Shield Lotion ($8.99) From the same brand as the hand soap is this antibacterial lotion formulated with benzalkonium chloride. It also contains aloe vera which aids in locking in moisture to the skin and lavender essential oil which has a soothing and calming effect.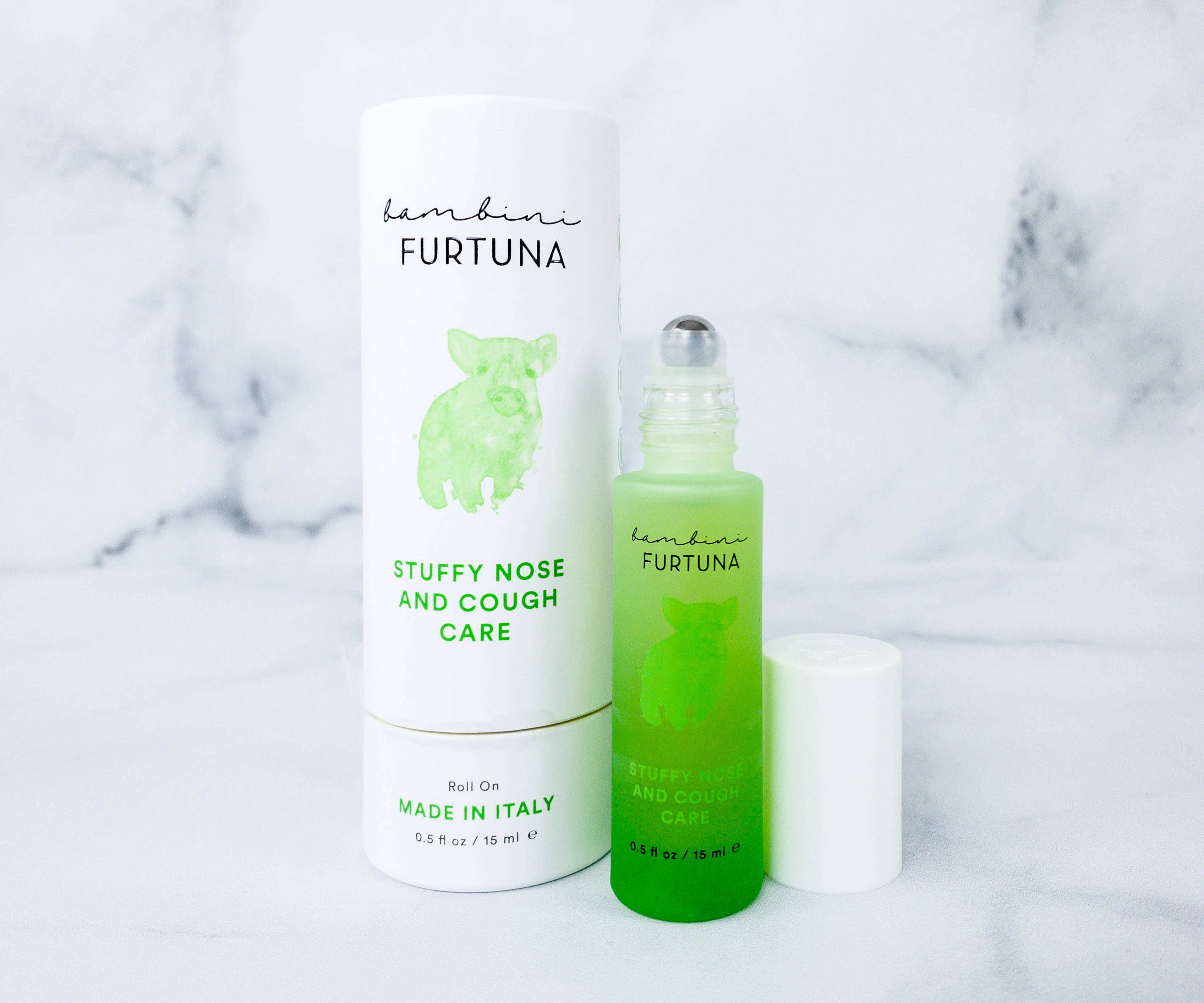 Bambini Furtuna Stuffy Nose and Cough Care. This gentle formula packed in a roll on bottle is made especially with babies in mind. It is said to help with stuffy nose and cough, plus it's not messy to use since you just have to apply the formula to the target area. It's made with natural ingredients as well!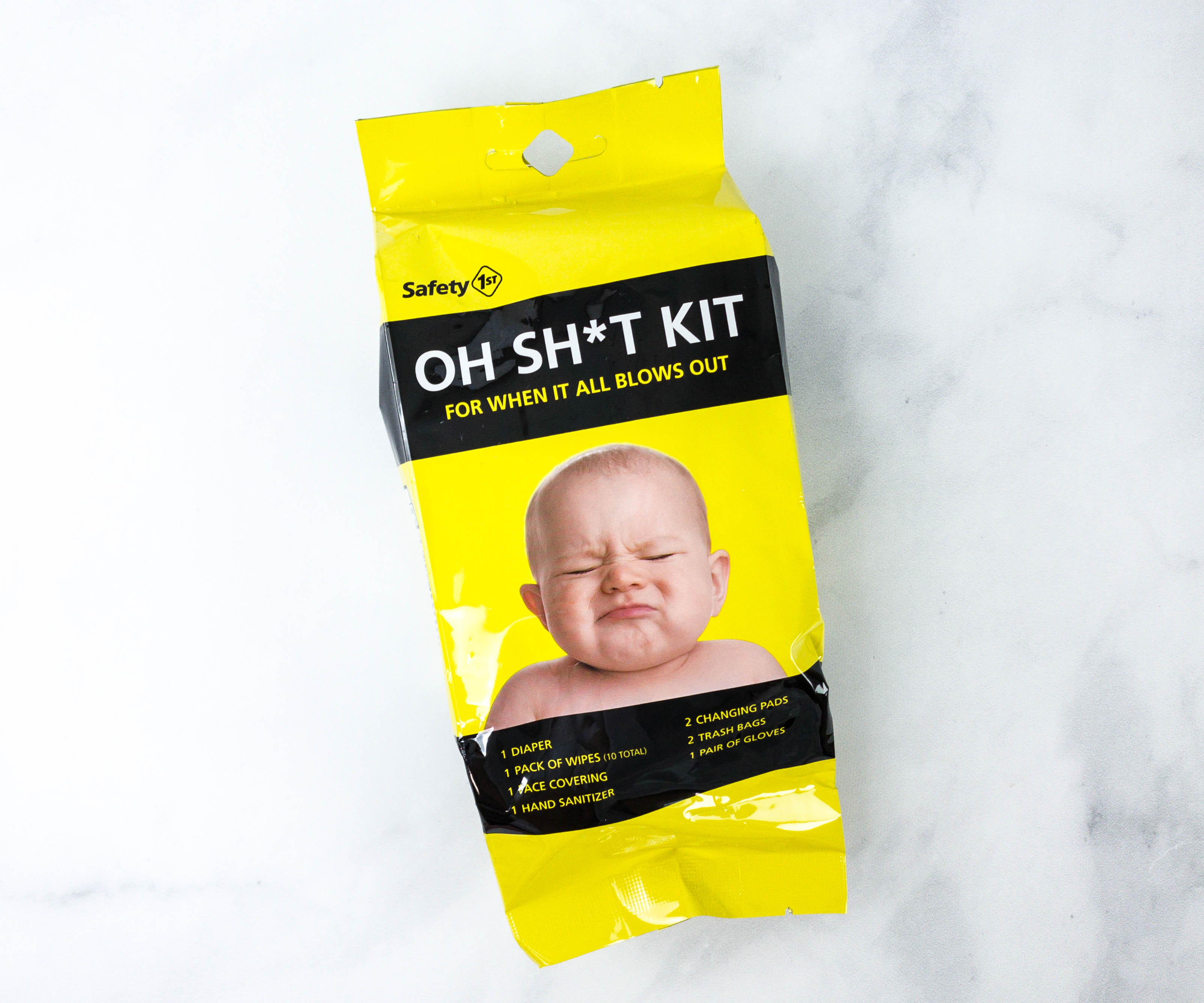 Safety First Oh Sh*t Kit ($9.99) This kit contains everything you may need in case of an emergency situation, a.k.a. your baby poops and you're not anywhere near home. The packaging is just so cute!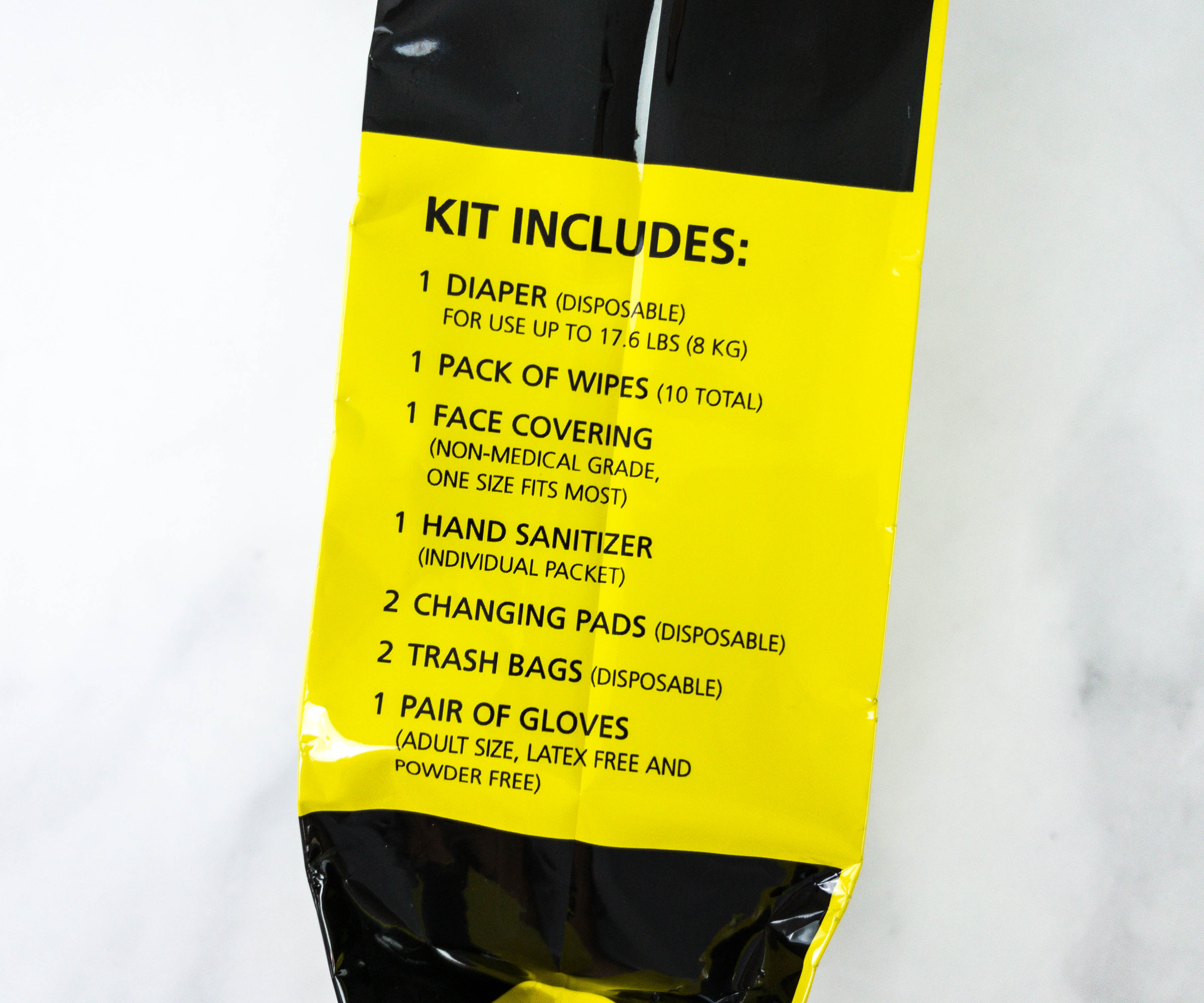 This is handy enough to stash in a tote bag! The kit includes 1 disposable diaper, 1 pack of wipes, 1 face covering, 1 hand sanitizer, 2 changing pads, 2 trash bags, and 1 pair of gloves. It's really a life saver!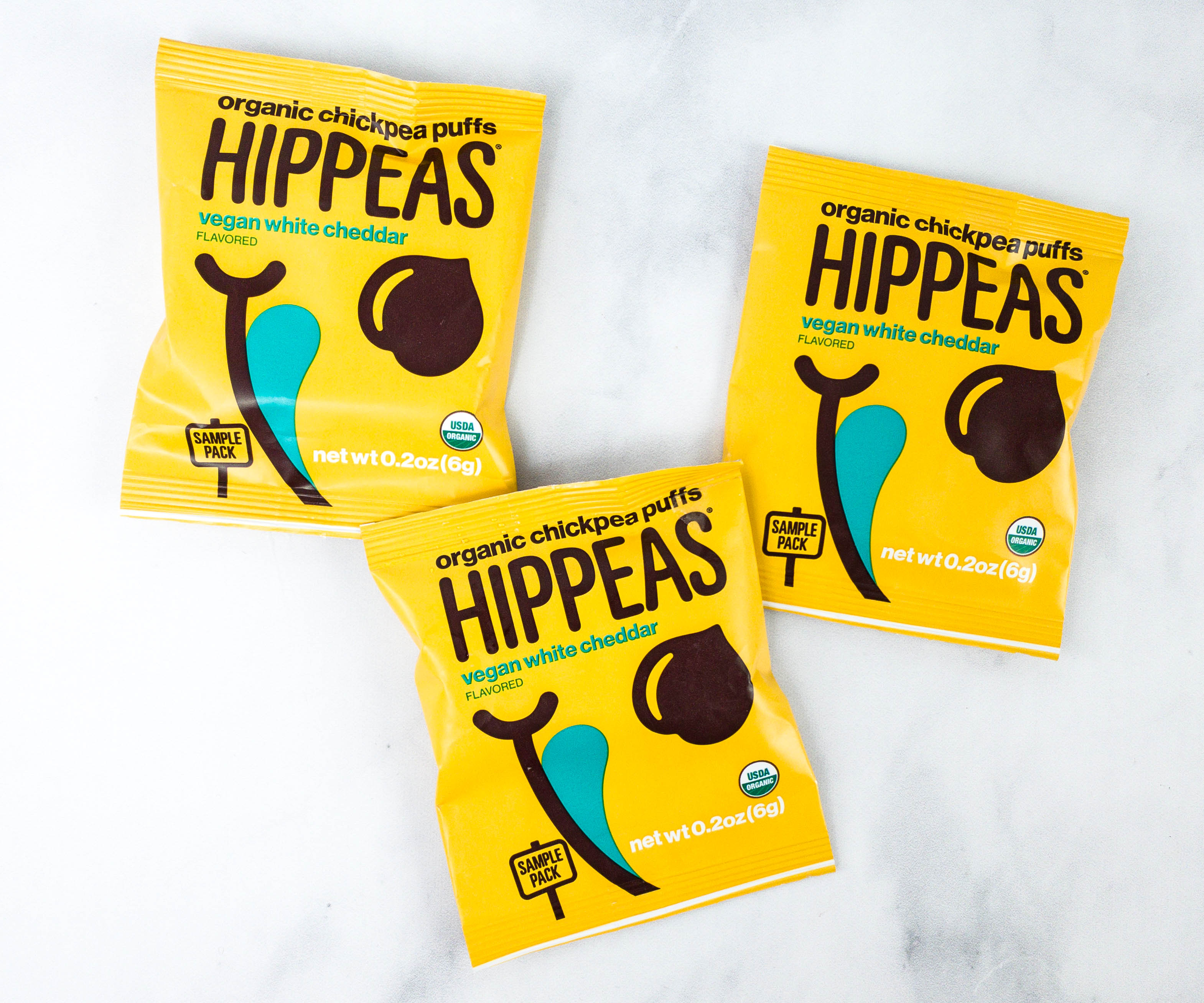 Hippeas Organic Chickpea Puffs ($0.67) I can munch on these goodies without feeling any guilt as they're made with healthy and organic ingredients. I received the vegan white cheddar variant and it was so tasty! I think it makes a great alternative for potato chips, whenever I'm having cravings! The box includes 3 sample packs, which are great to stash in a bag in case you'd need something to fill you up when you're on the go.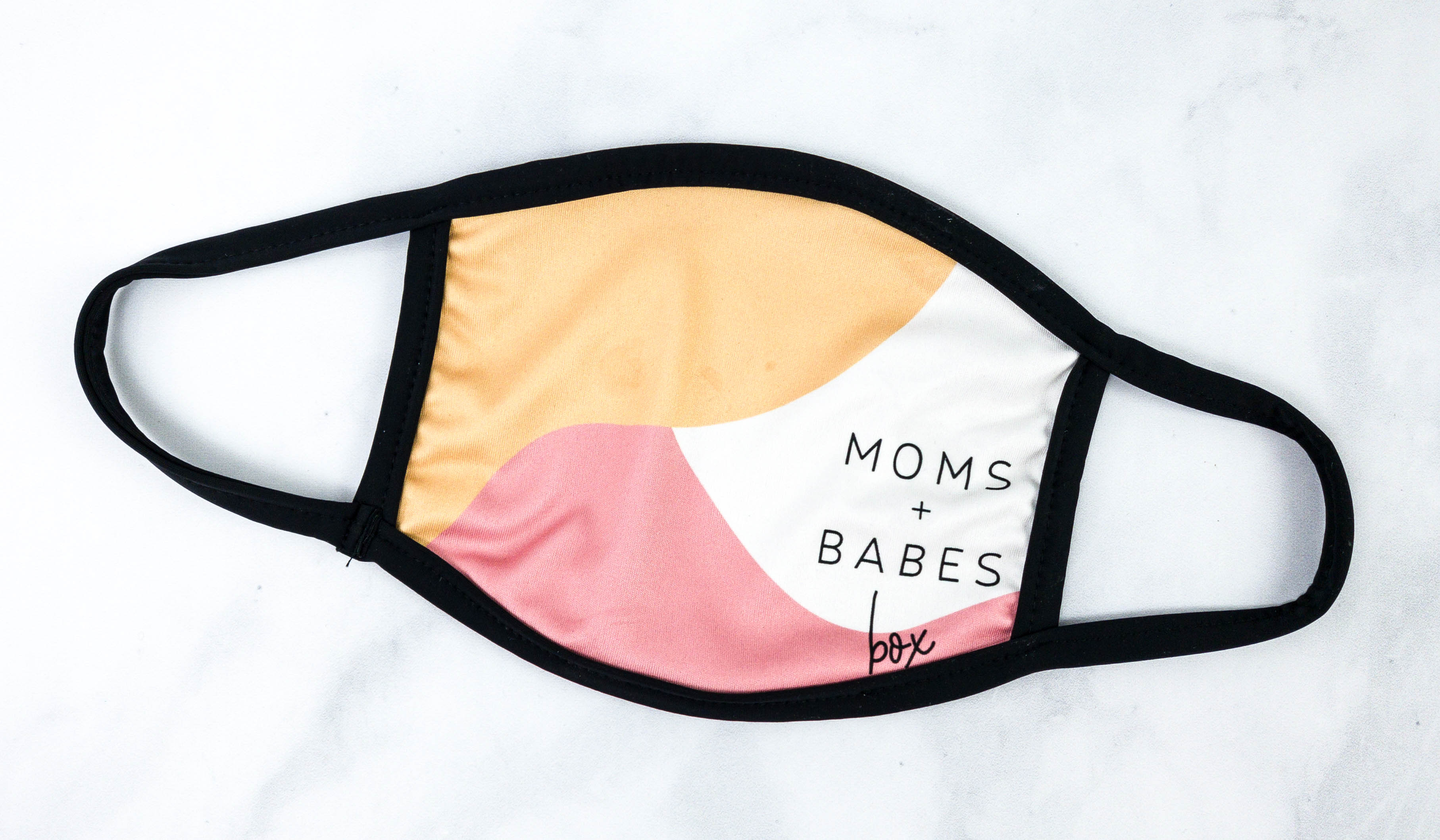 Swagify Moms & Babes Face Masks. They also included a cloth mask with the Mom + Babes box branding. The style and colors look good. The fabric used is soft and smooth as well.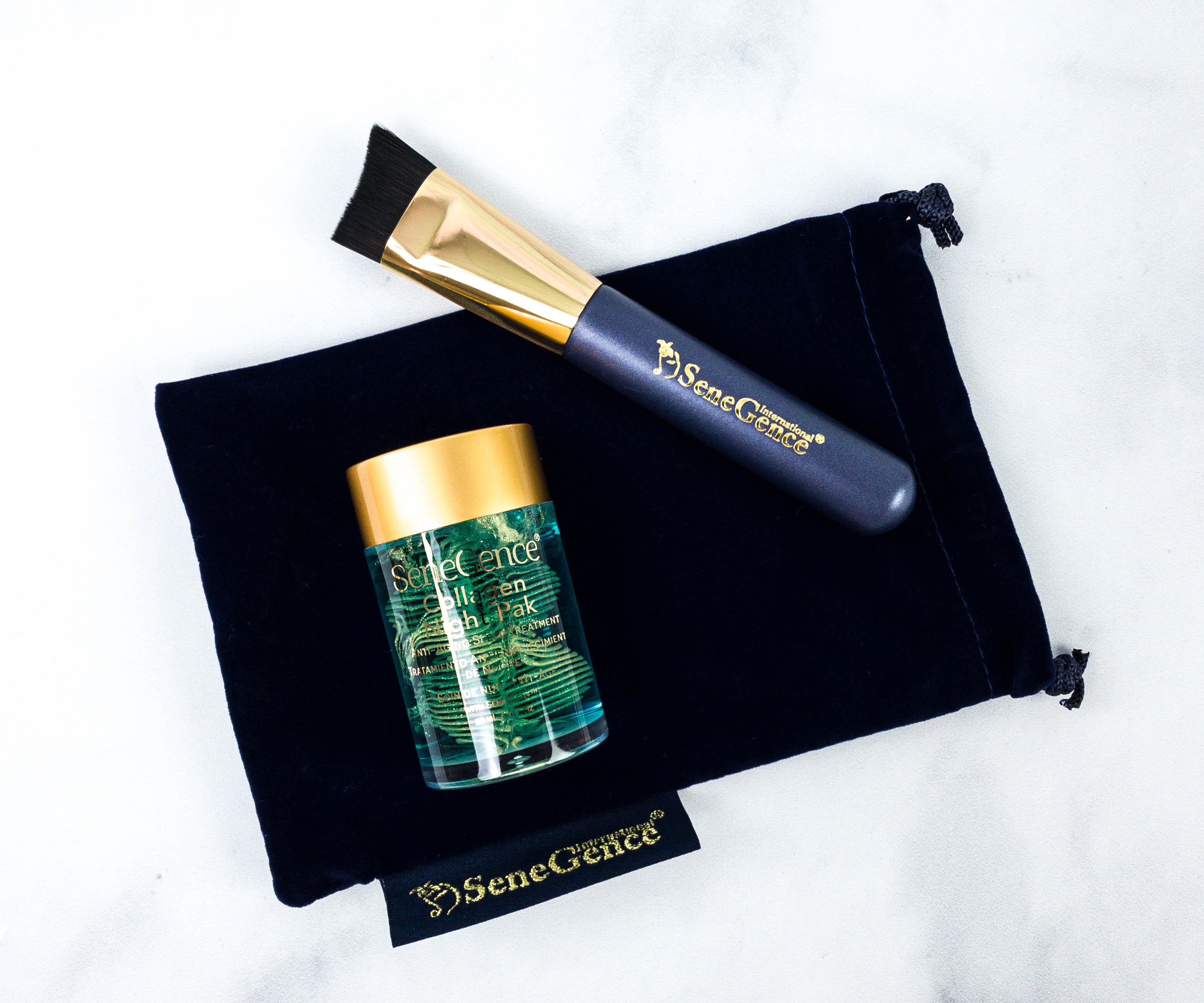 SeneGence Collagen Night Pak ($85) Here's another treat for moms, a skin care kit to help keep the skin refreshed and vibrant. The treatment and the applicator arrived in a drawstring pouch.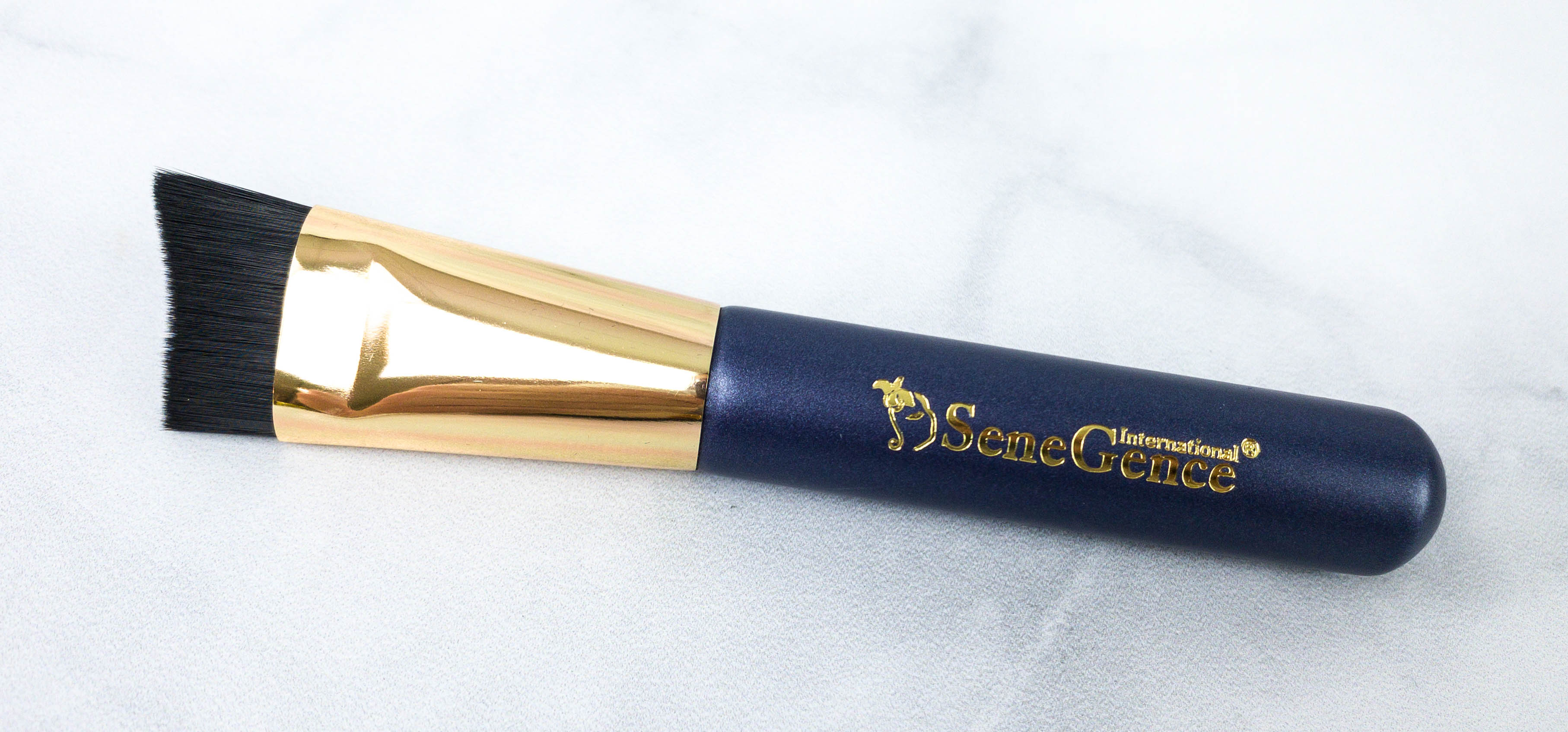 Here's a closer look at the applicator brush! Its bristles were especially made to fit the contours of the face. It's designed to give the most precise application and to make sure that all the nooks and crannies of the face will get the TLC from the Collagen Night Pak.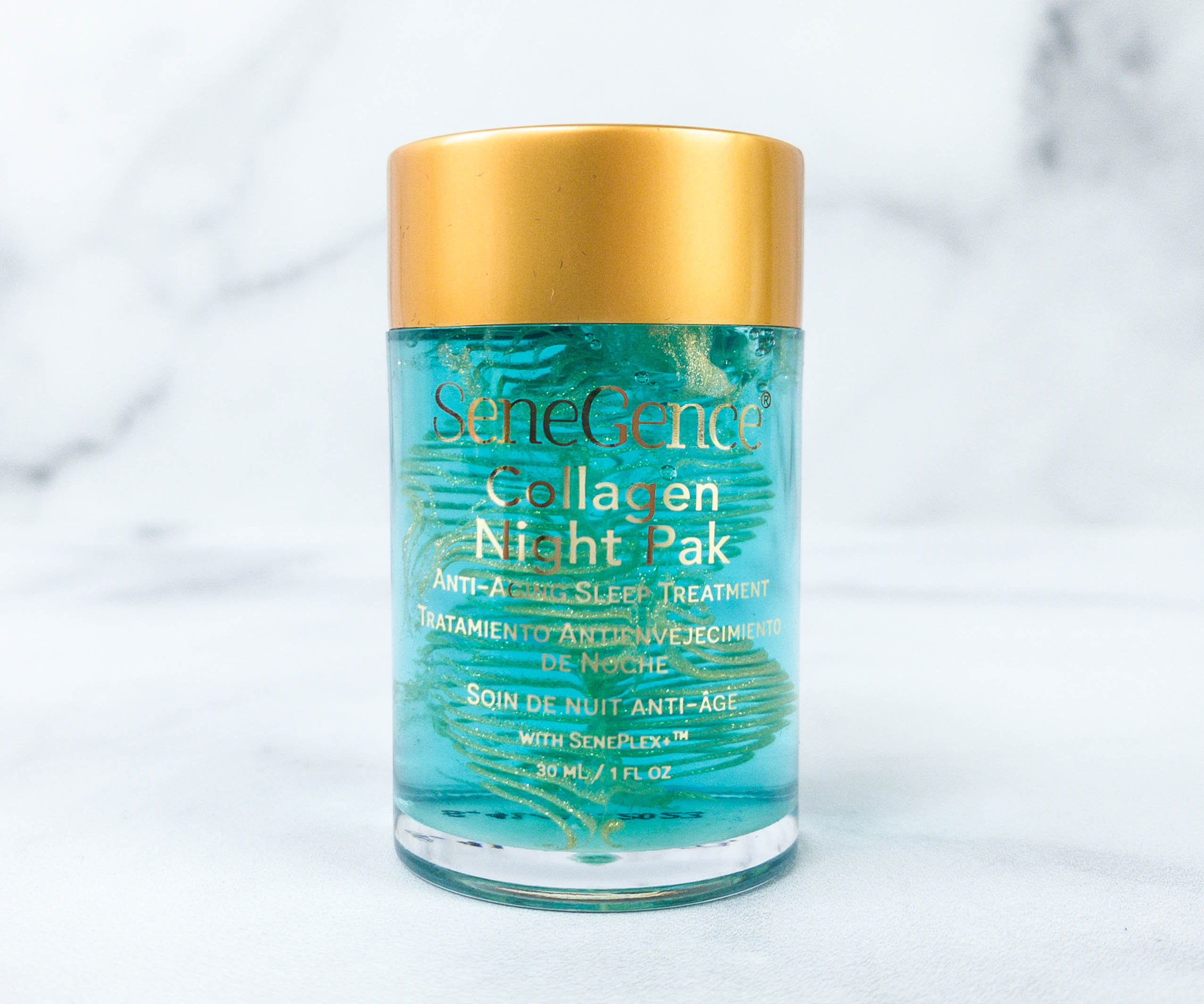 Formulated with natural marine collagen, this treatment has moisturizing and anti-aging properties that help improve the overall appearance of the skin. It's recommended to be applied on the face using the brush before bedtime. The formula is light so it easily gets absorbed, leaving no greasy feeling afterward. It does feel luxurious on the skin, but it would have to take consistent use to see visible results! I love the look of this product, don't care if it's a gimmick, it's super pretty.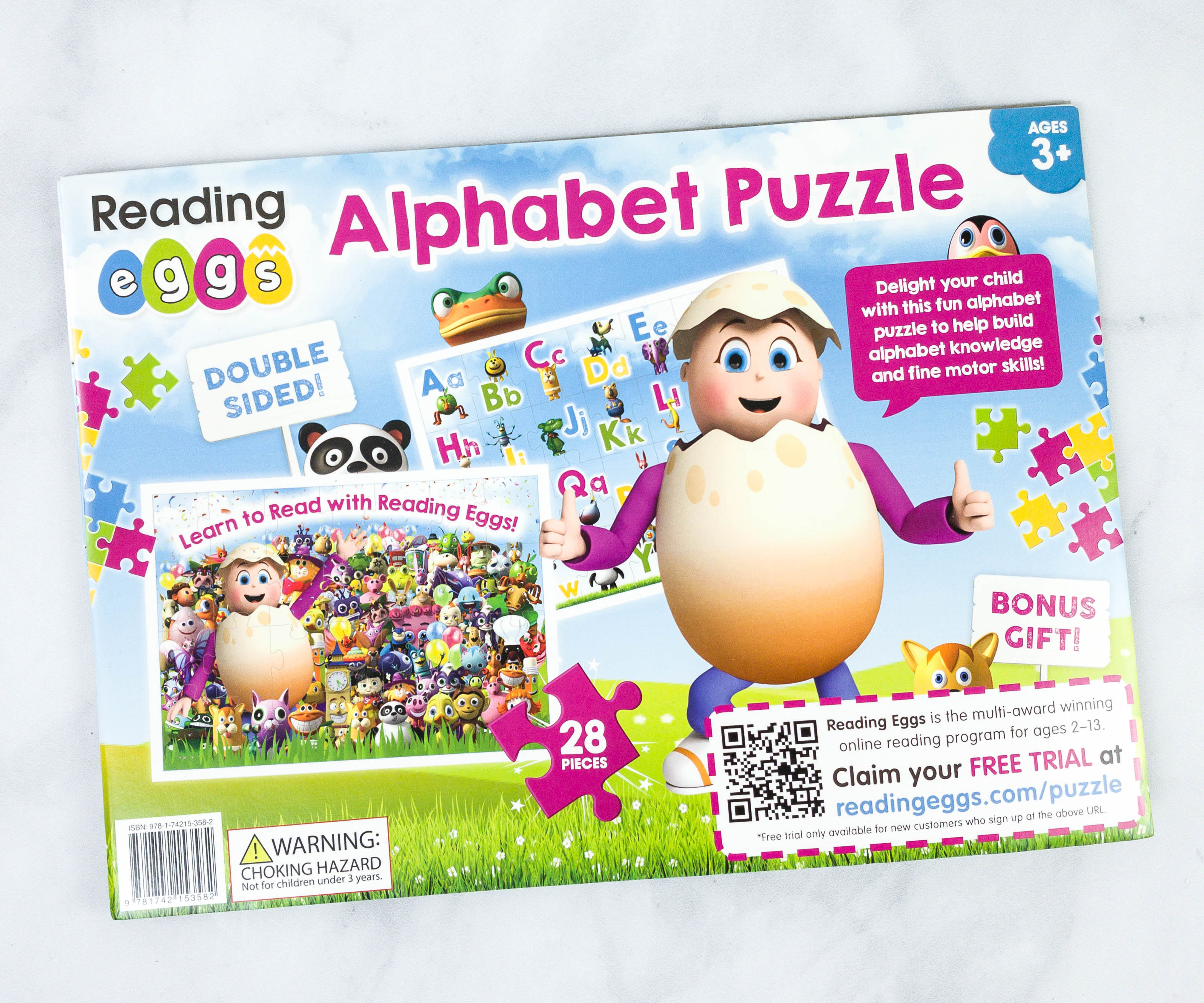 Reading Eggs Alphabet Puzzle ($4.95) Another item for the baby is this puzzle! It's really colorful so it tickles a child's sensory process.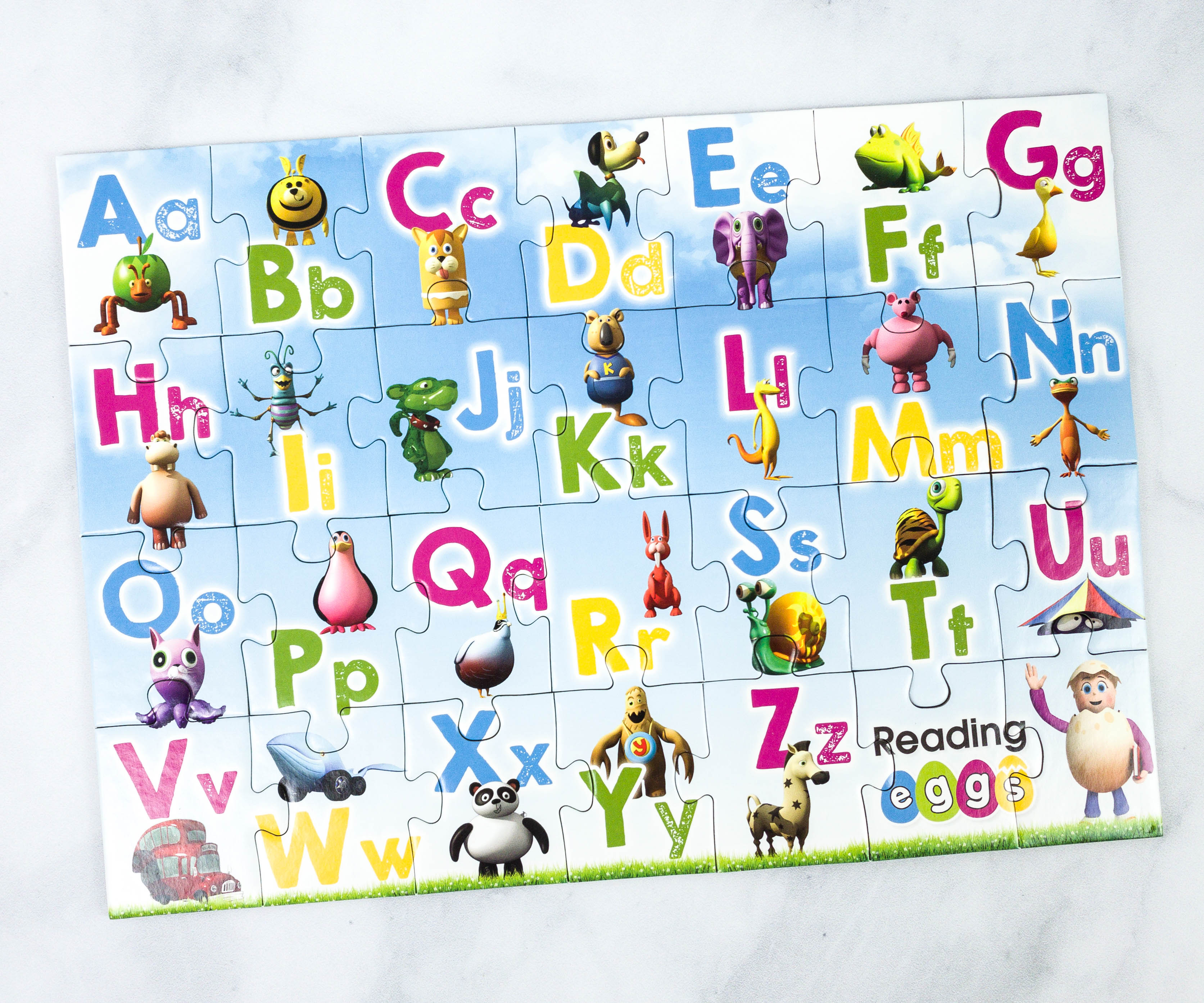 The puzzle is very kid friendly. It also teaches the ABCs with each letter having a character that starts in that letter.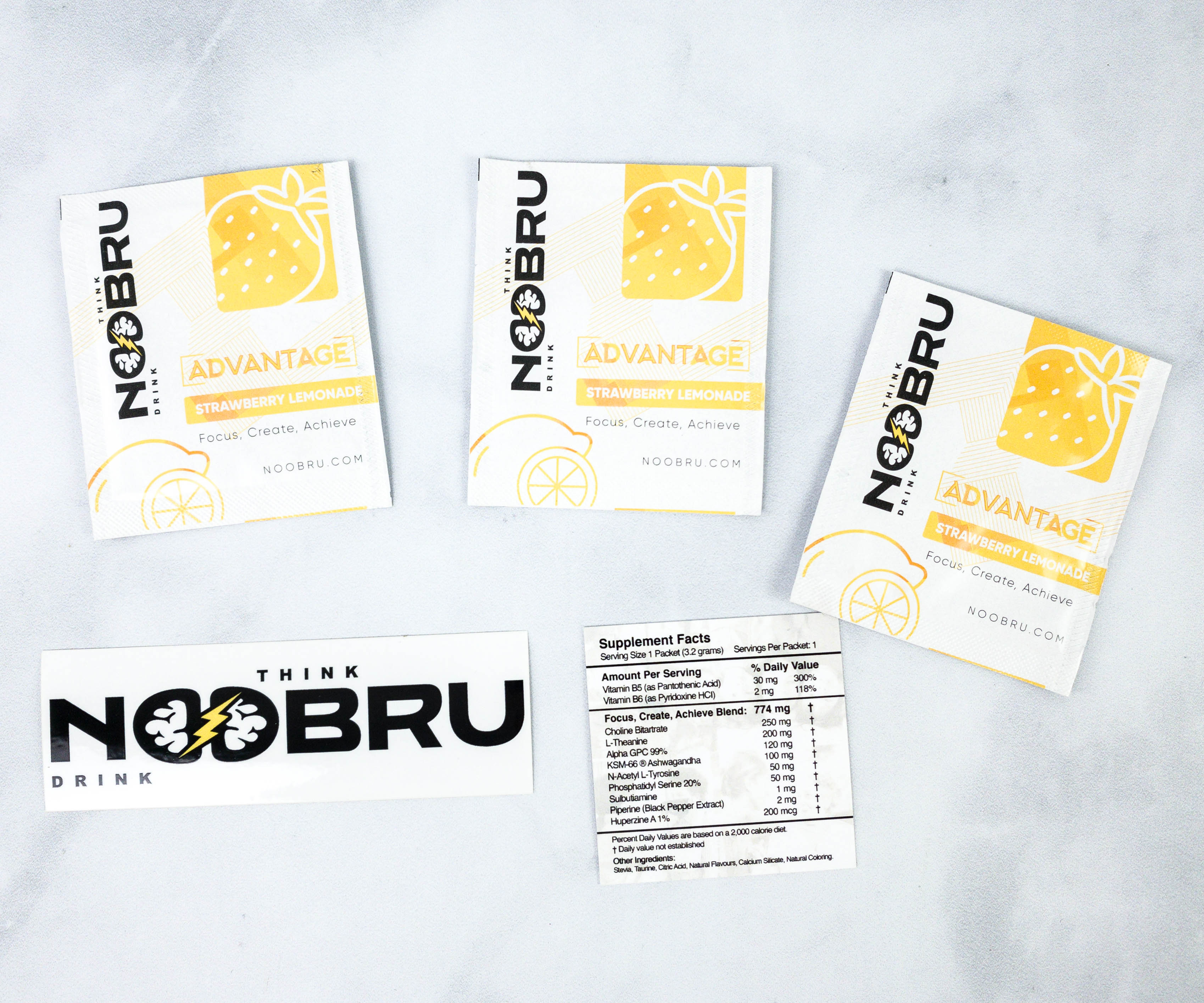 Noobru Performance Drink Strawberry Lemonade. Lastly, I received these performance drinks in strawberry lemonade flavor. Each drink is packed with vitamins and nutrients that help the body and mind work better!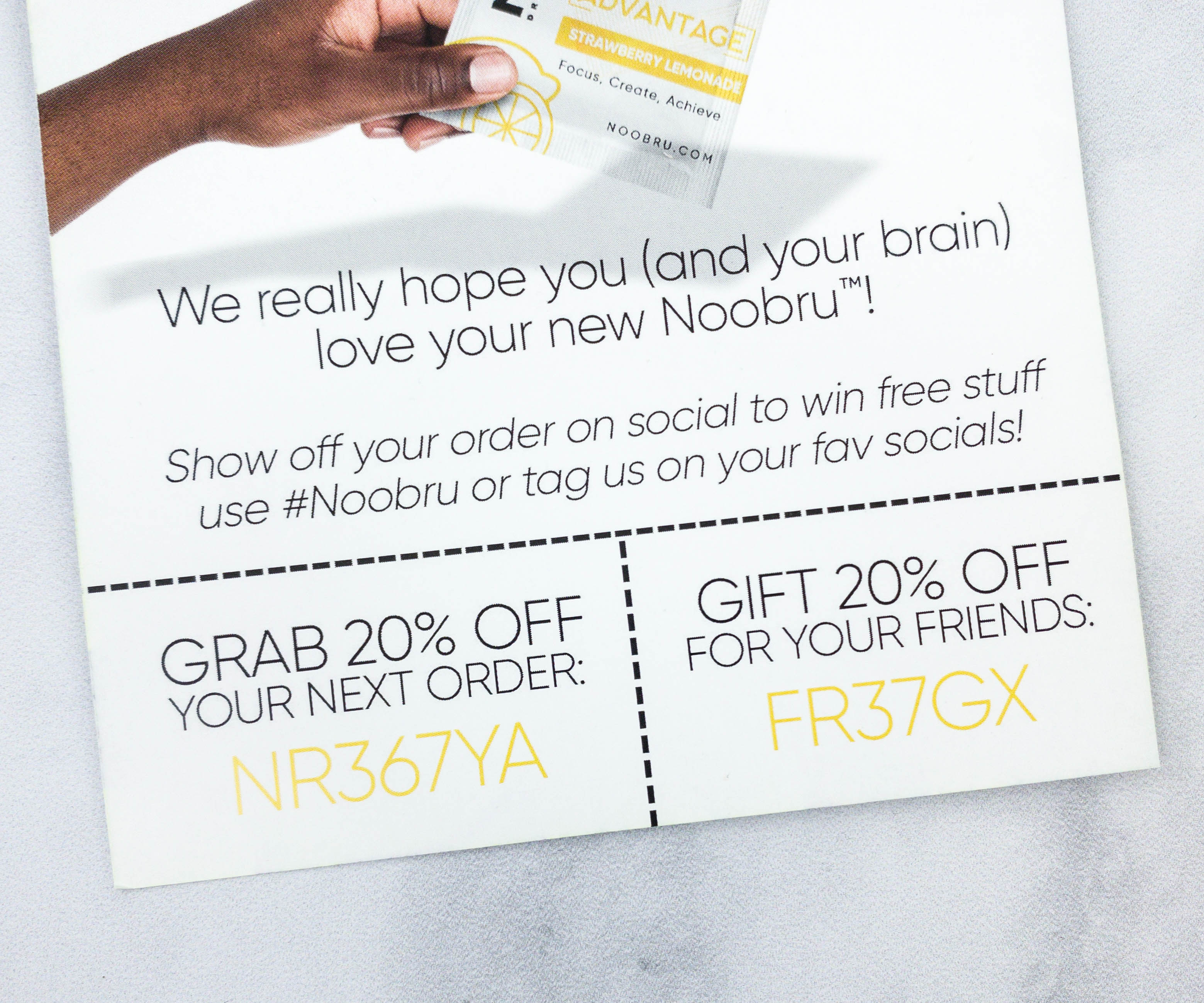 They came with a card that has discount coupons for Noobru purchases.
There's another card from Cybex and it includes a 20% off coupon code for purchases on their website.
This quarter's box is a hit! There are lots of pampering items for moms, as well as useful for items for babies and a couple of toys to keep them entertained. My favorite baby item in the box is the kit that includes diapers, wipes, and other things you can use for an emergency situation. It's handy and light enough to keep in your bag all the time and it's really a life saver! As for the goodies for moms, I liked the delicious organic puffs and the anti-aging treatment with an applicator. I get really giddy whenever I receive my Mom + Babes box because I know that they curate the best items for mom and baby! If you're looking for a mom subscription for yourself, or even as a gift to a mom friend, this box is the way to go!
What do you think of this month's Mom + Babes box?