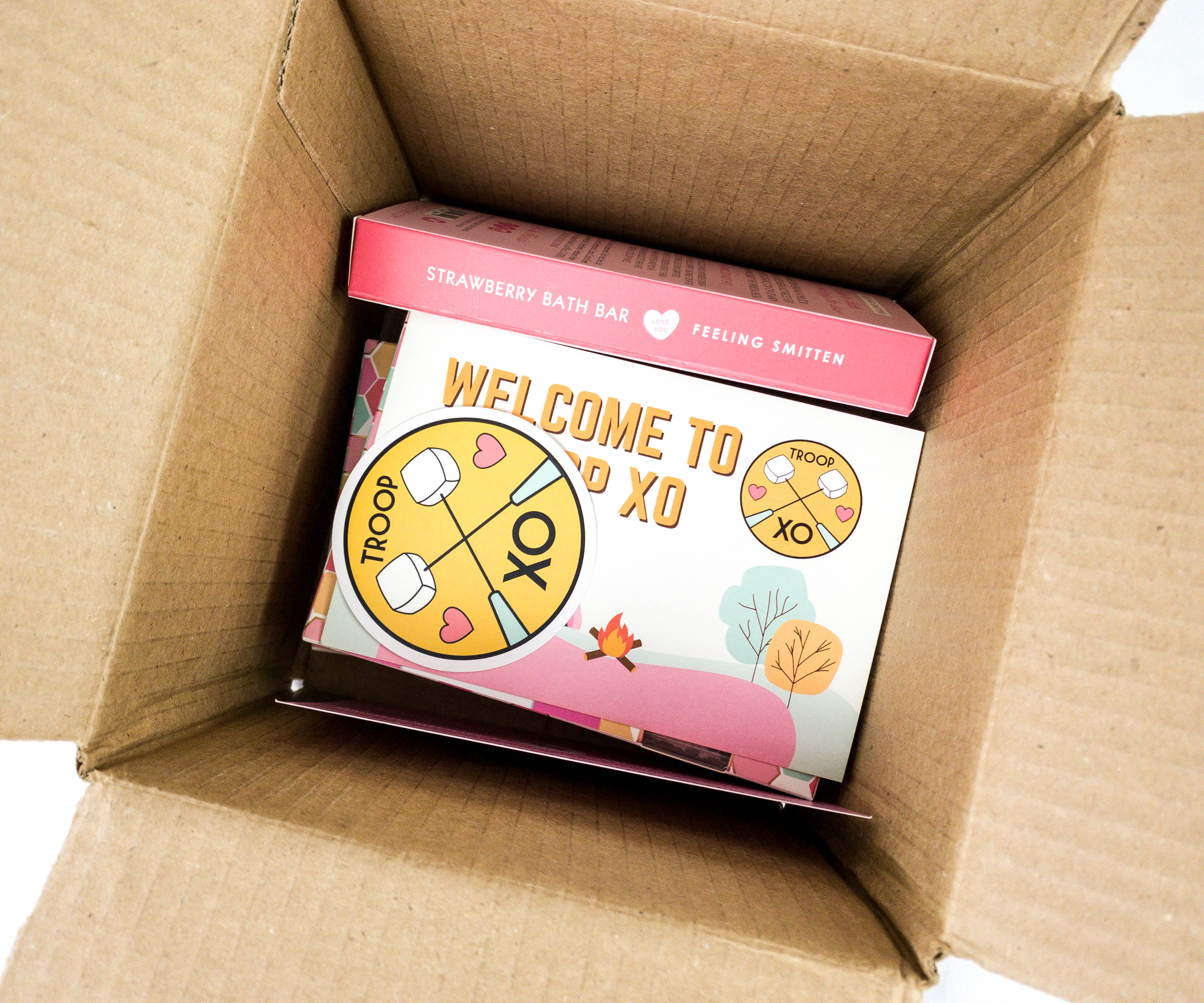 Marshmallow of the Month Club is a subscription of delicious marshmallows by XO Marshmallow. Each box will include 1 box of Marshmallow of the Month, 1 box of complimentary marshmallows, and 1 special surprise item that fits each month's theme. It's $29.95/box on a month-to-month plan. Prepaid plans for 3, 6, and 12 months are also available.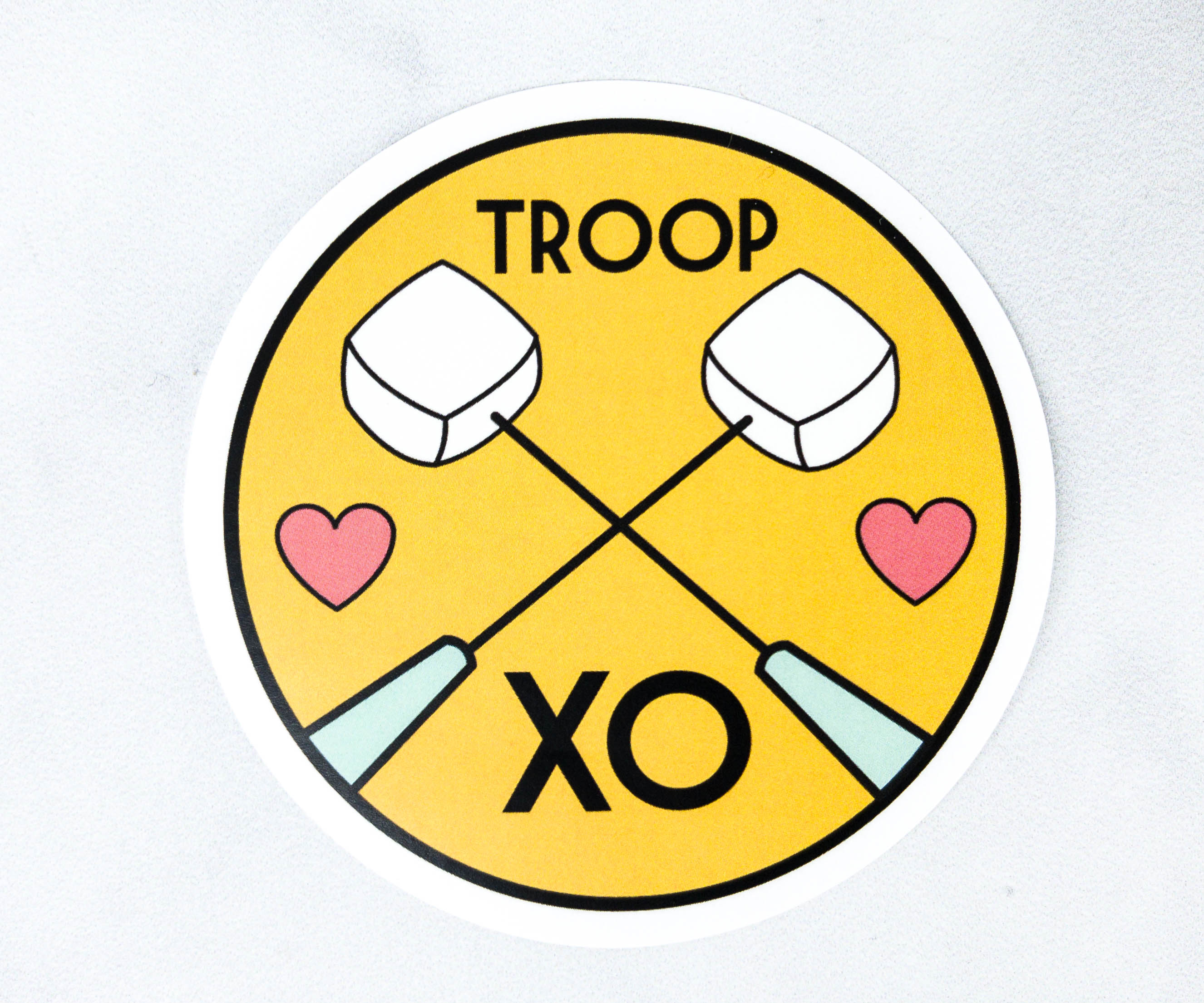 The box includes a cute sticker!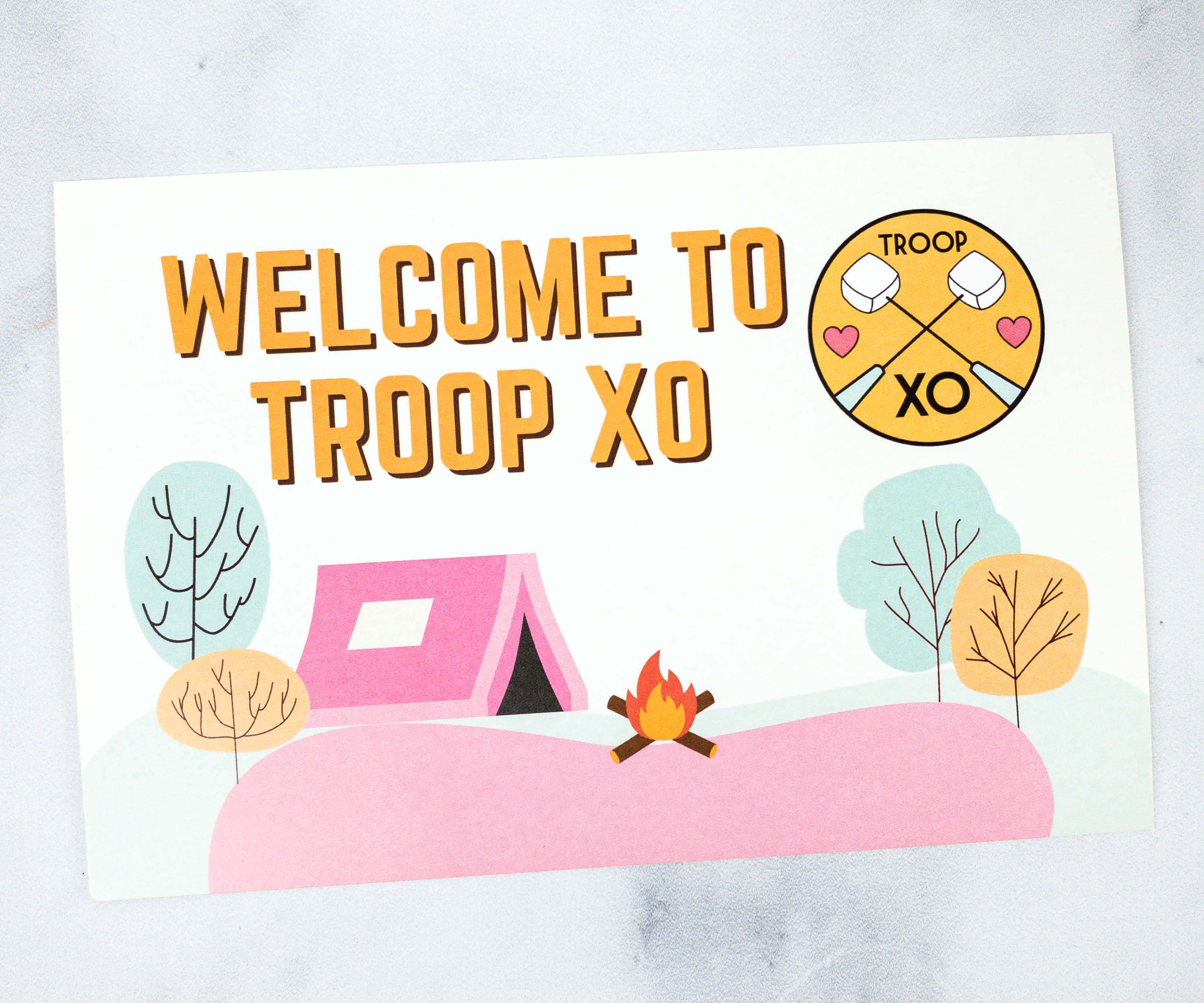 There's also a card that welcomes the subscriber to Troop XO!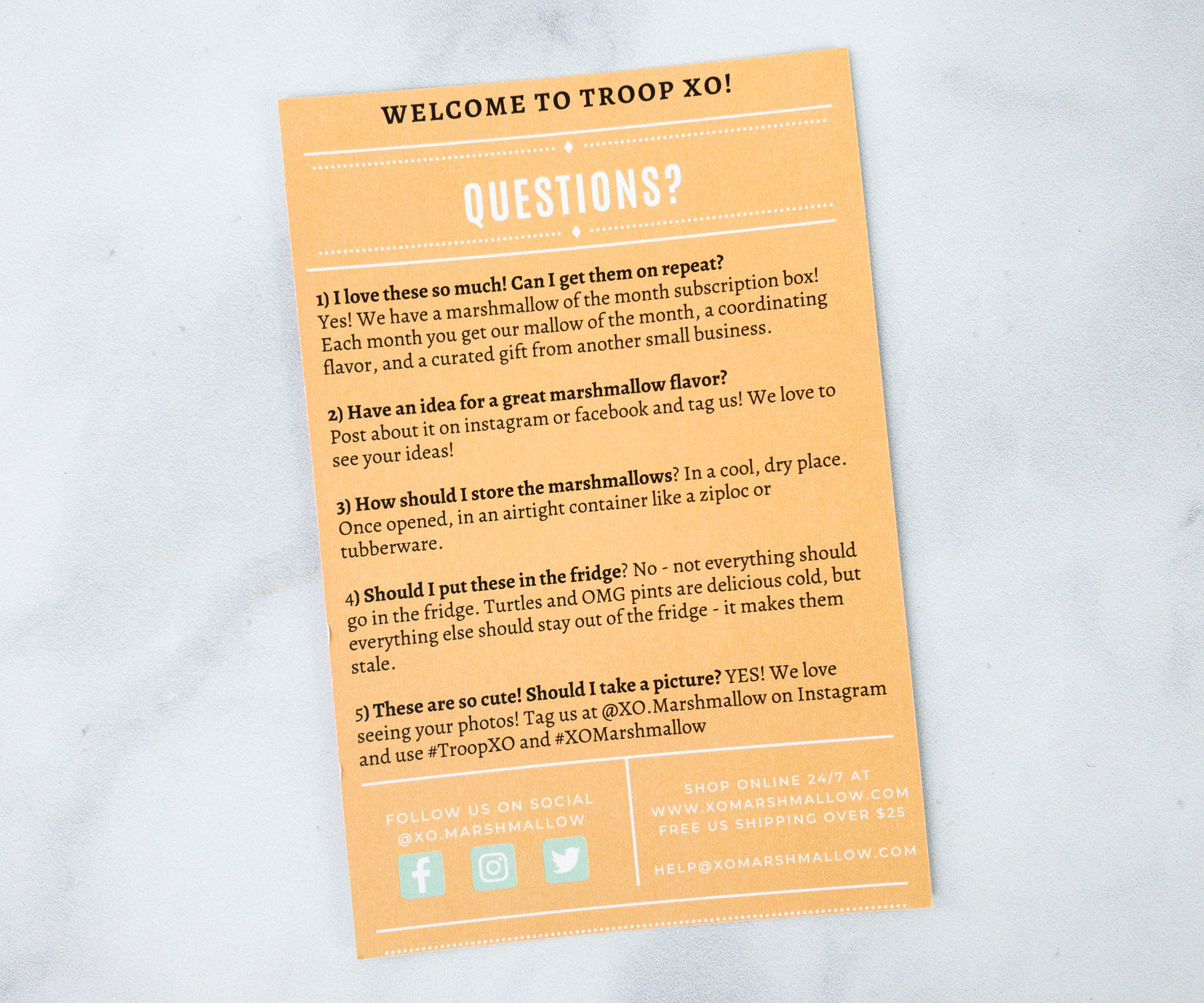 This card has a list of some FAQ's about XO Marshmallow products and their social media handles.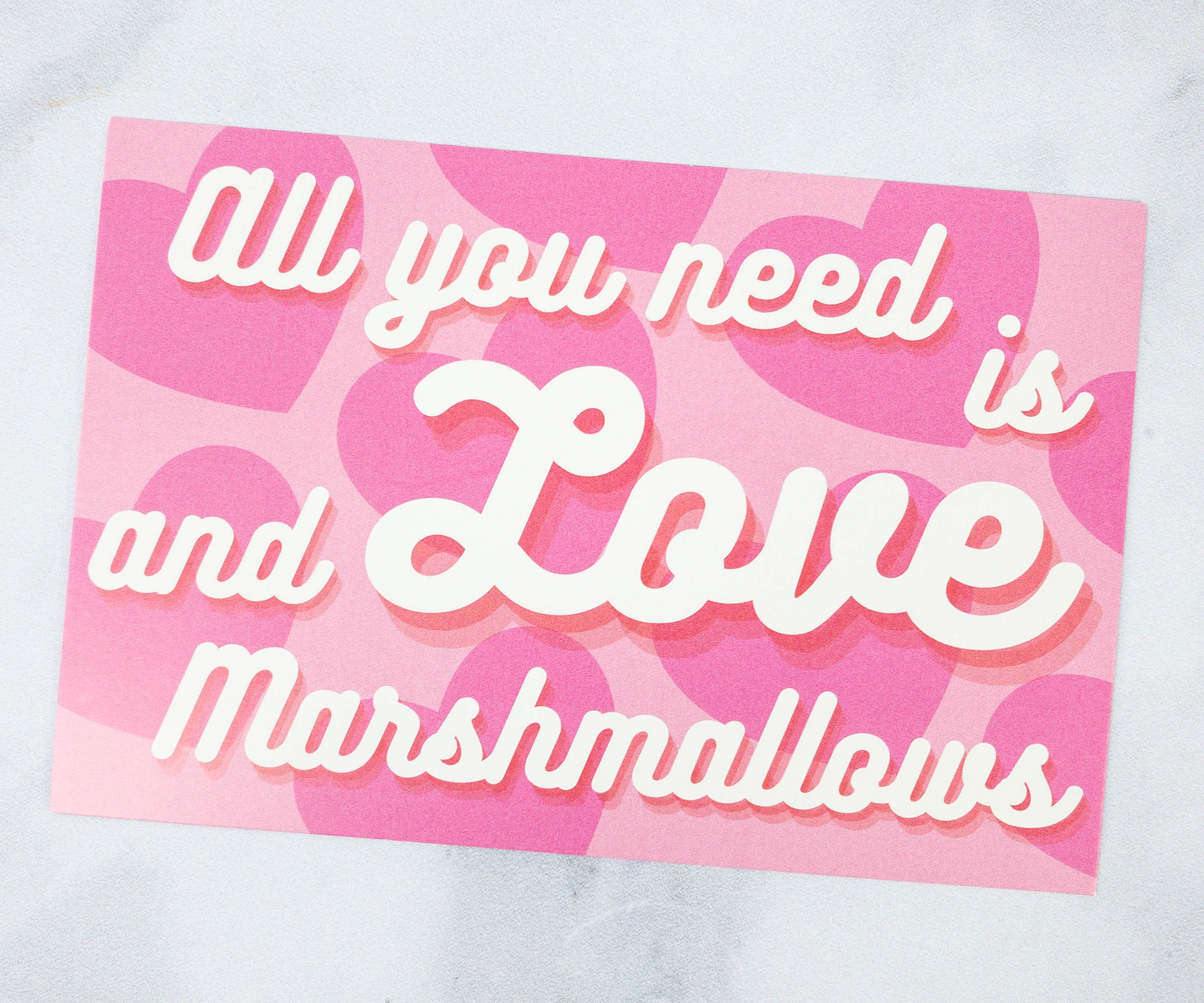 Another card features a quote: All you need is love and marshmallows.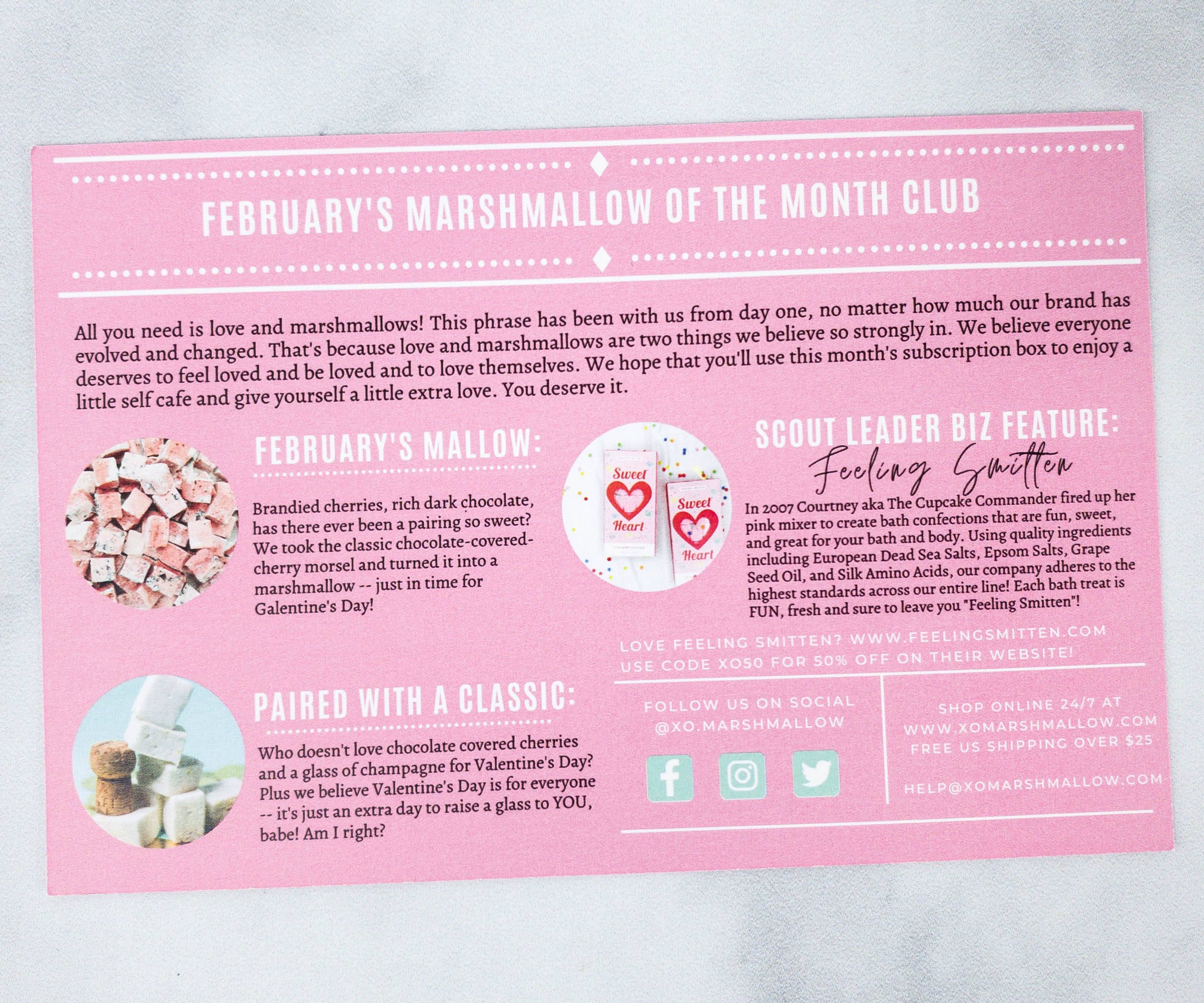 At the back is a list of all the items in this month's box!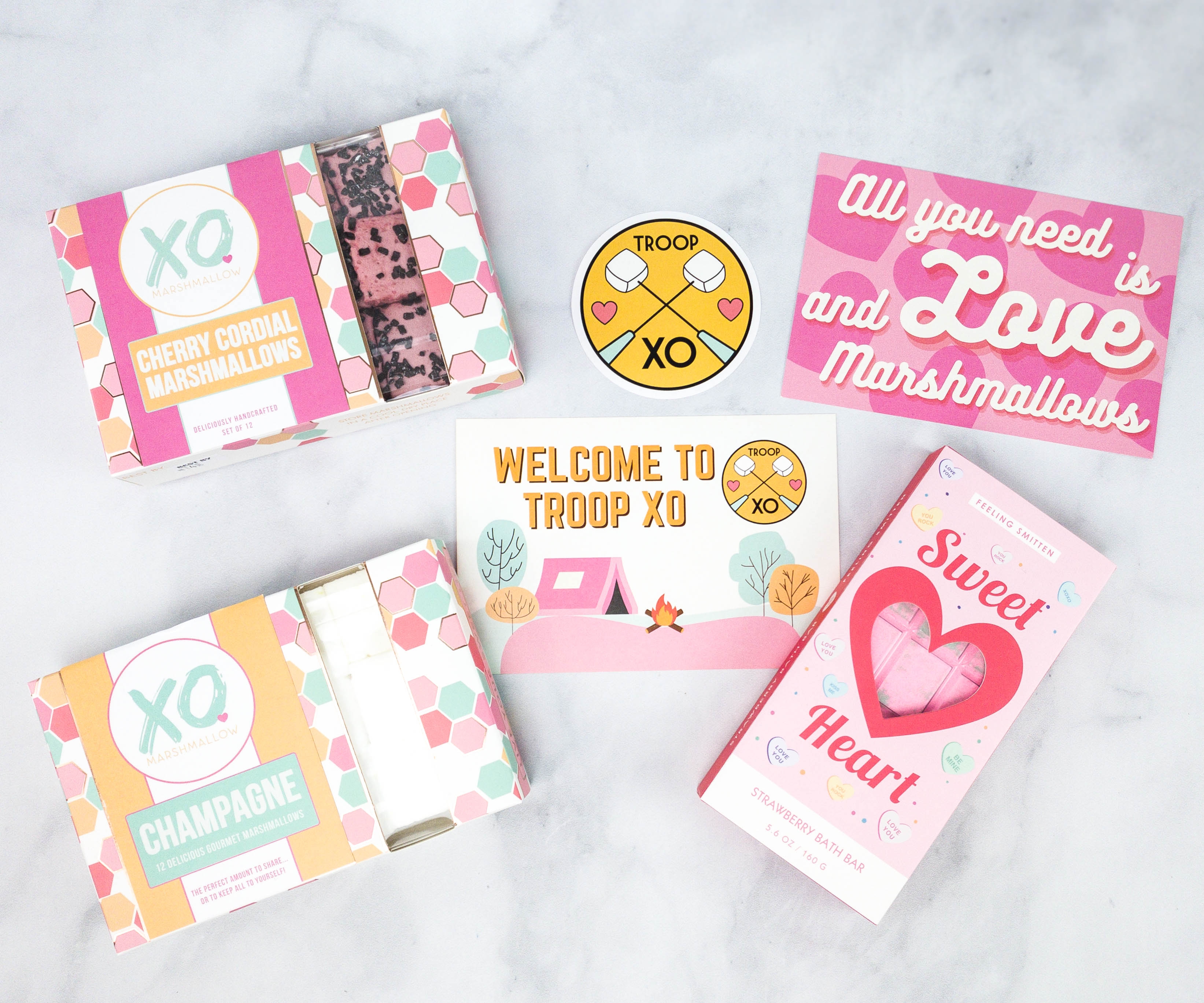 Everything in my box!
Feeling Smitten Sweetheart Strawberry Bath Bar ($12) This is NOT a chocolate bar but a bath bar that breaks into pieces for multiple use. It has a lovely scent of strawberries!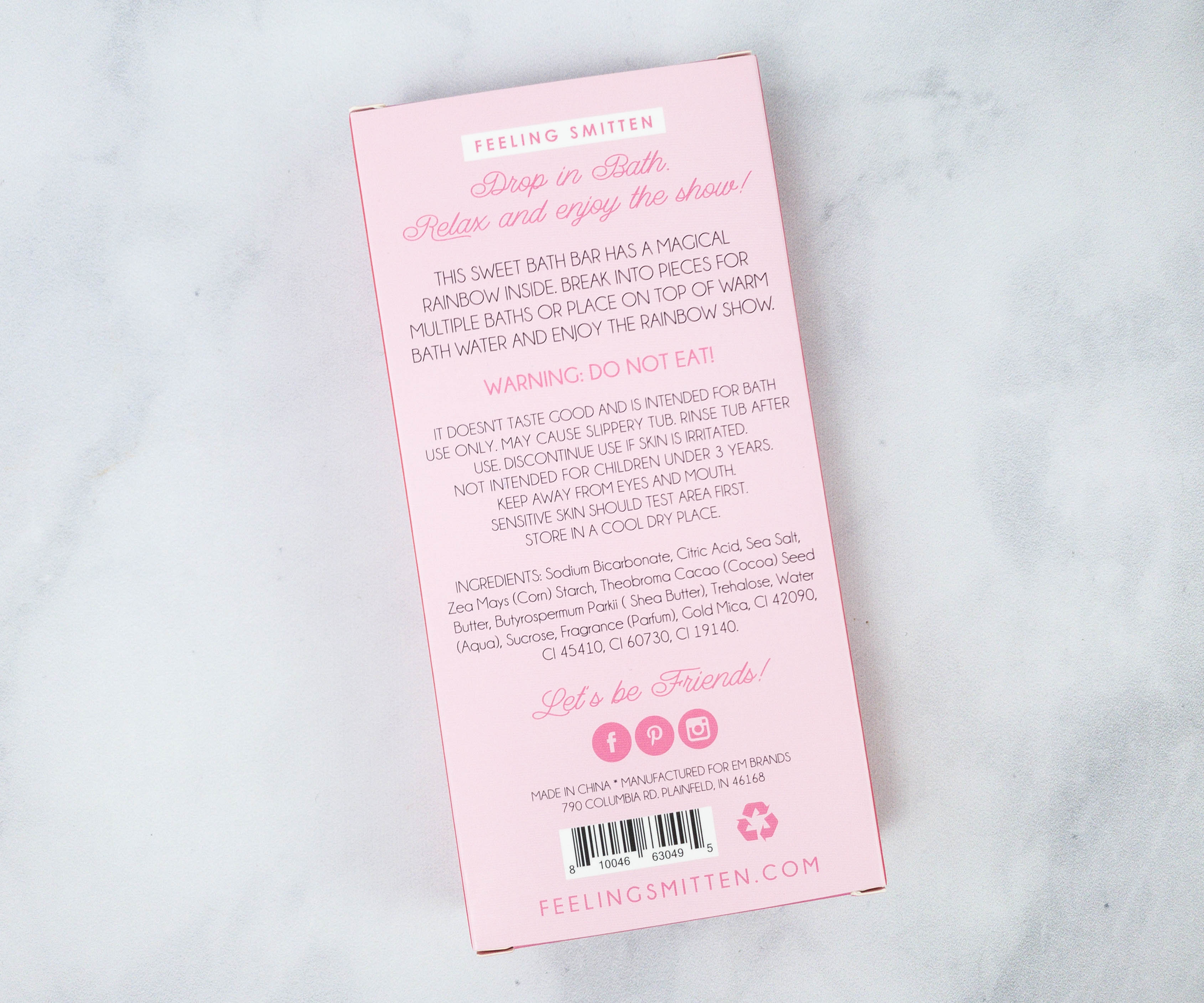 The packaging included directions on how to use it as well as some safety reminders.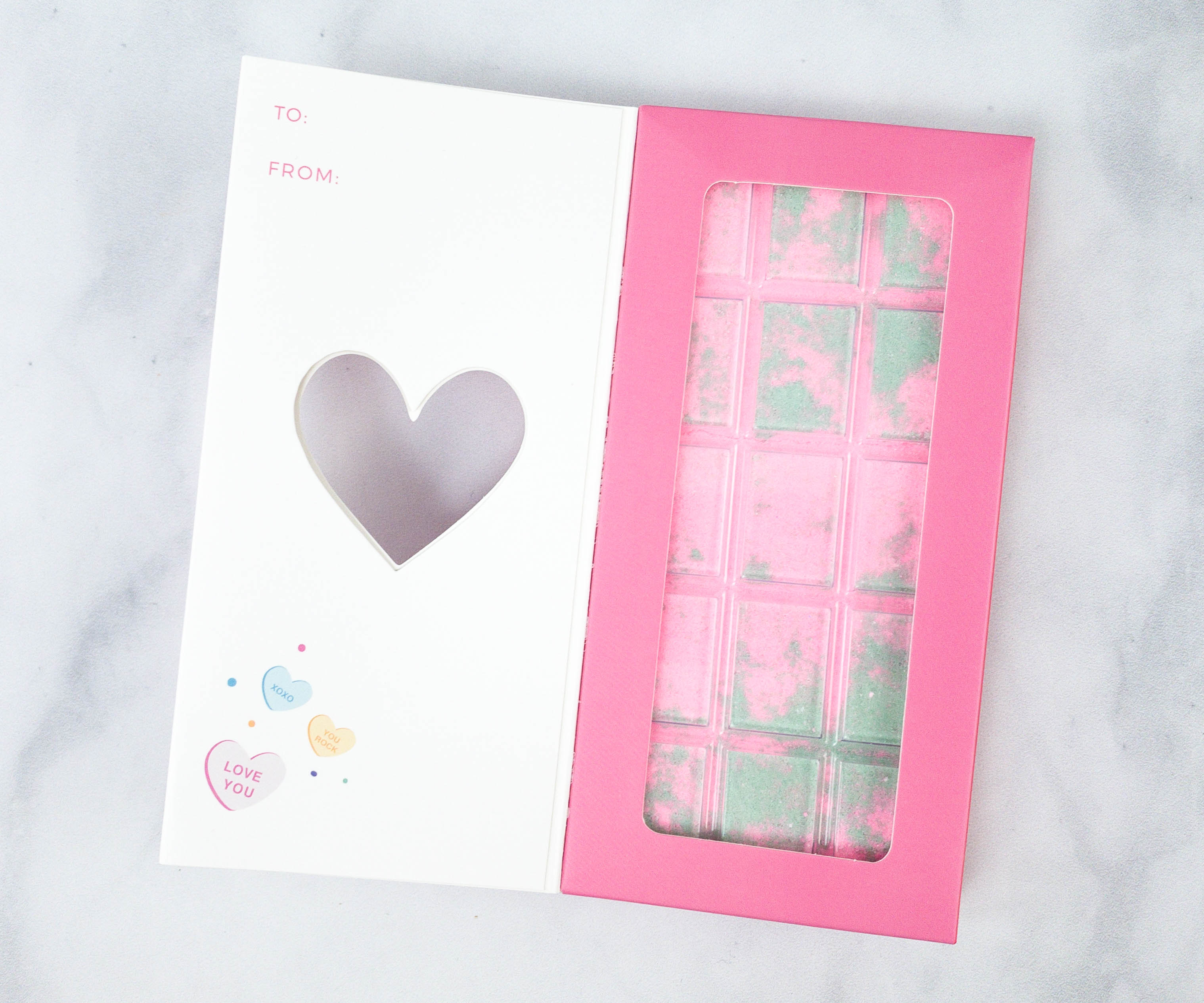 This product is an excellent gift idea. The box is ready for gifting and there's even space where you can write the recipient's name.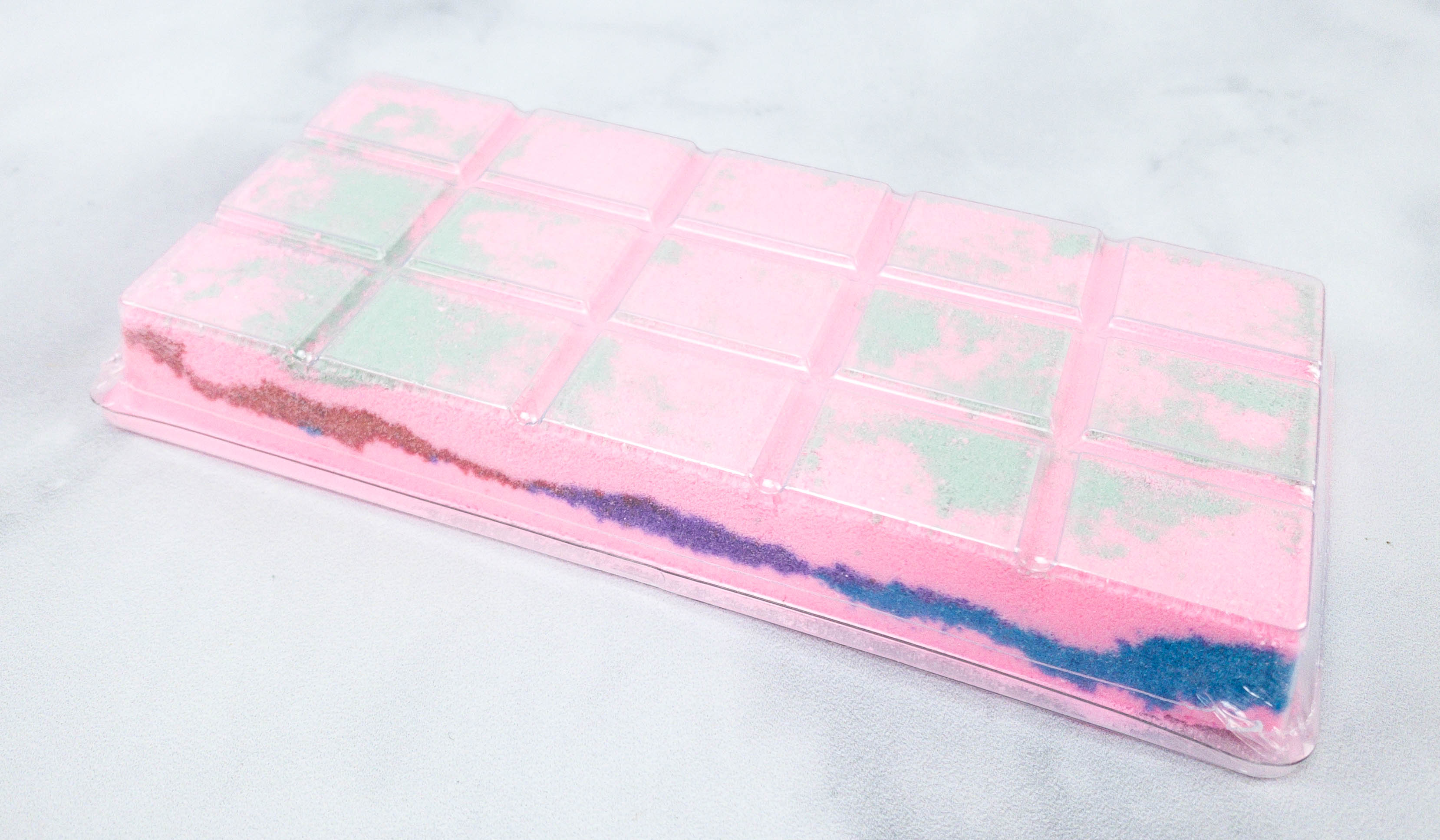 The bar looks so beautiful with the splash of colors on the sides, and it smells good as well. All you have to do is break a piece and drop it in your bath, then relax! It was a little skeevy to get a bath item with food items, but it fortunately didn't affect the flavors of the goodies.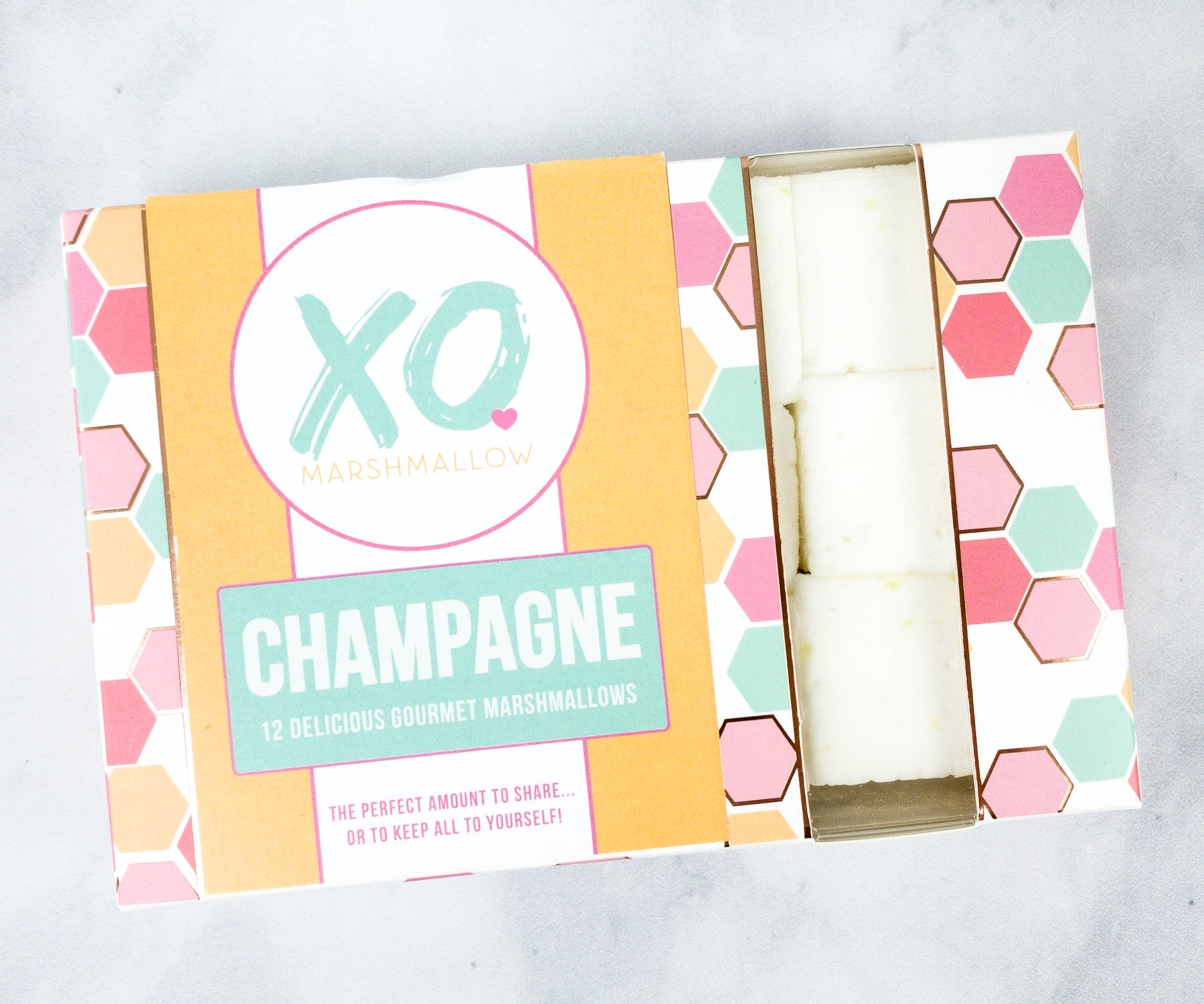 Champagne ($9.95) Now, we're onto the edible items in the box! Here's a box of Champagne marshmallows, an ideal snack for any kind of celebration.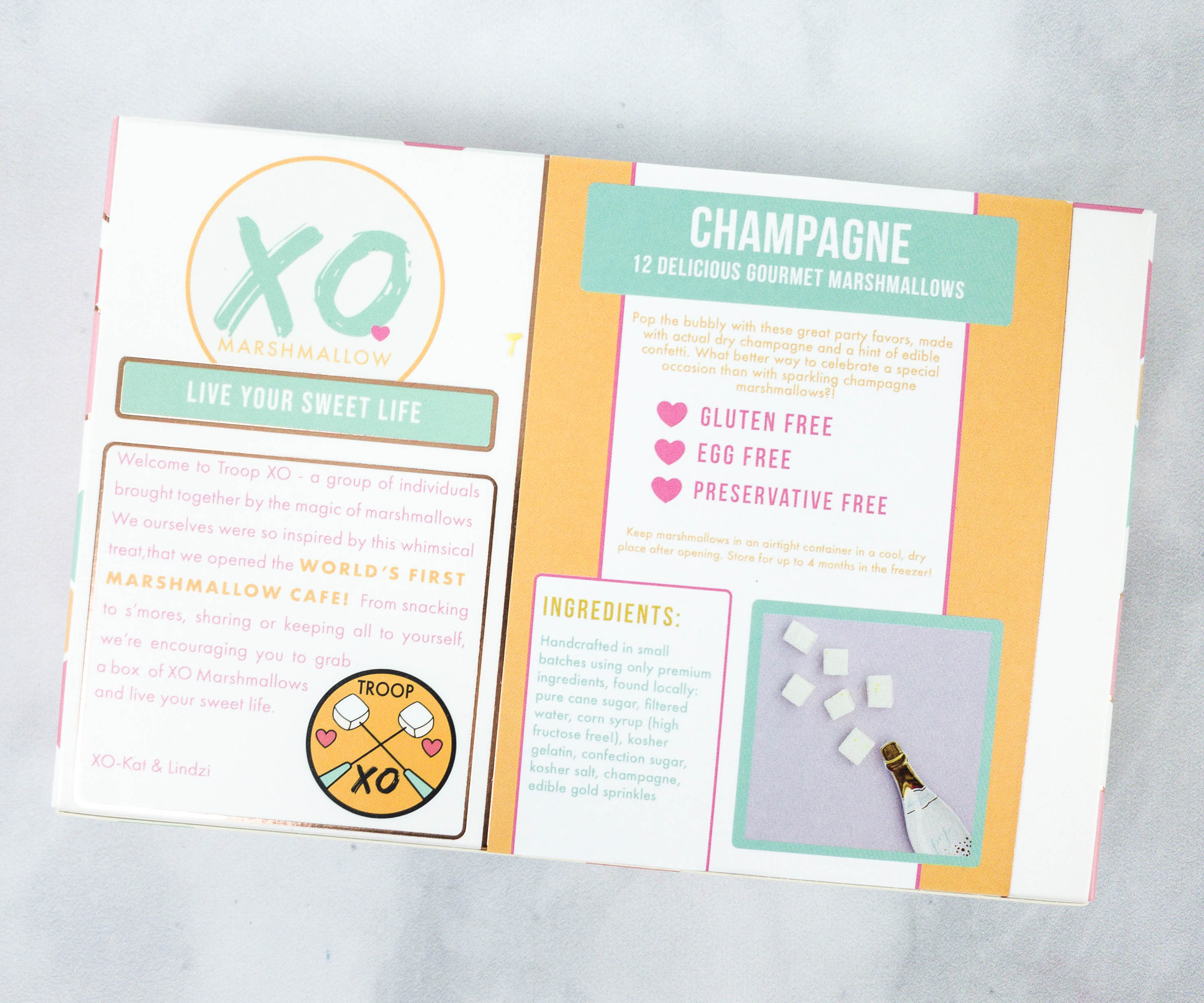 They are made with real sparkling wine and gold flecks (crunchy sugar)! These marshmallows are free from dairy, egg, gluten, and tree nut. They don't have any preservatives either, making them a guilt-free sweet treat!
Each box has 12 cubes of delectable gourmet marshmallows.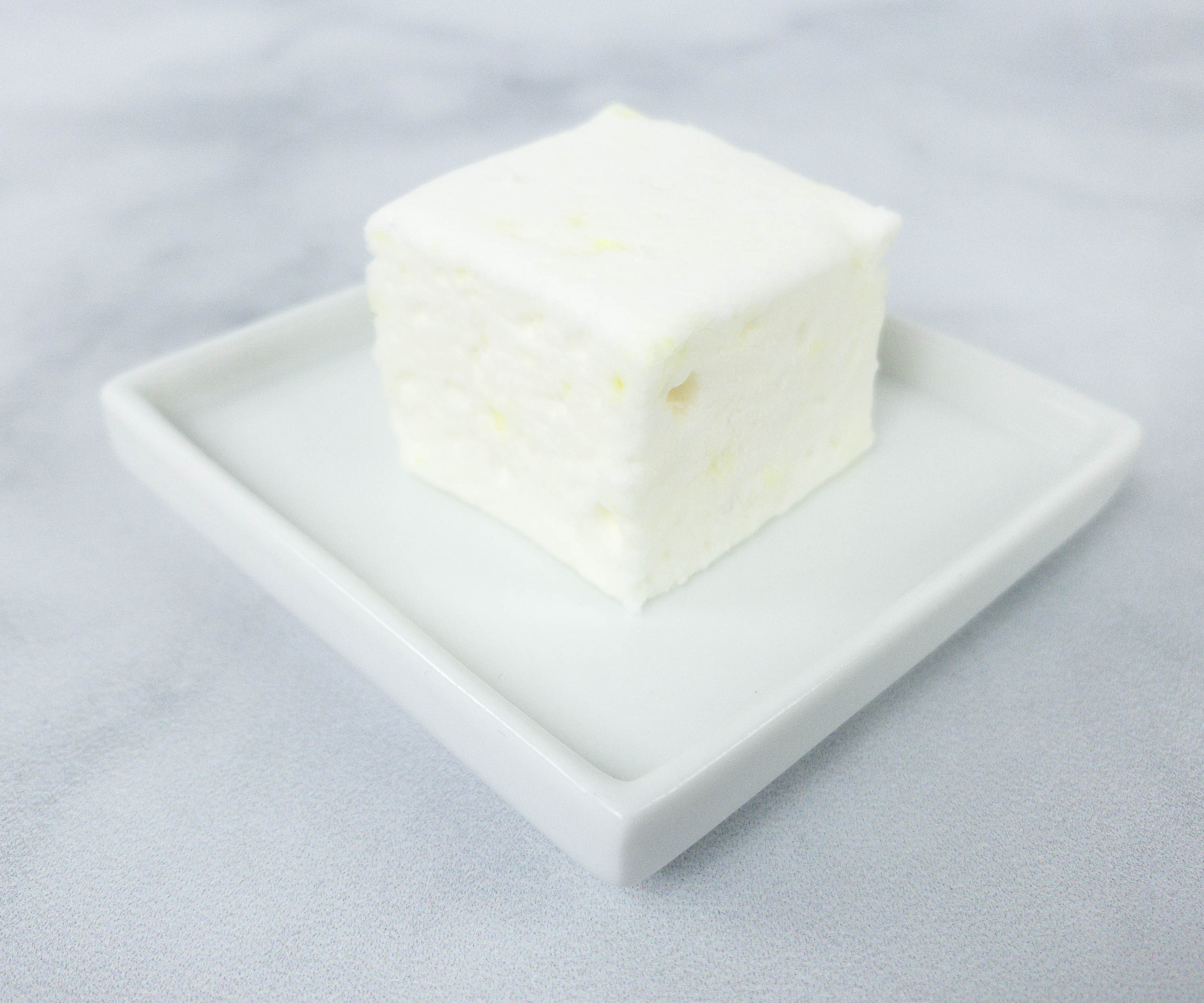 Real champagne was used in making the marshmallows but was burned off during the process so you can enjoy the actual champagne flavor without the alcohol content!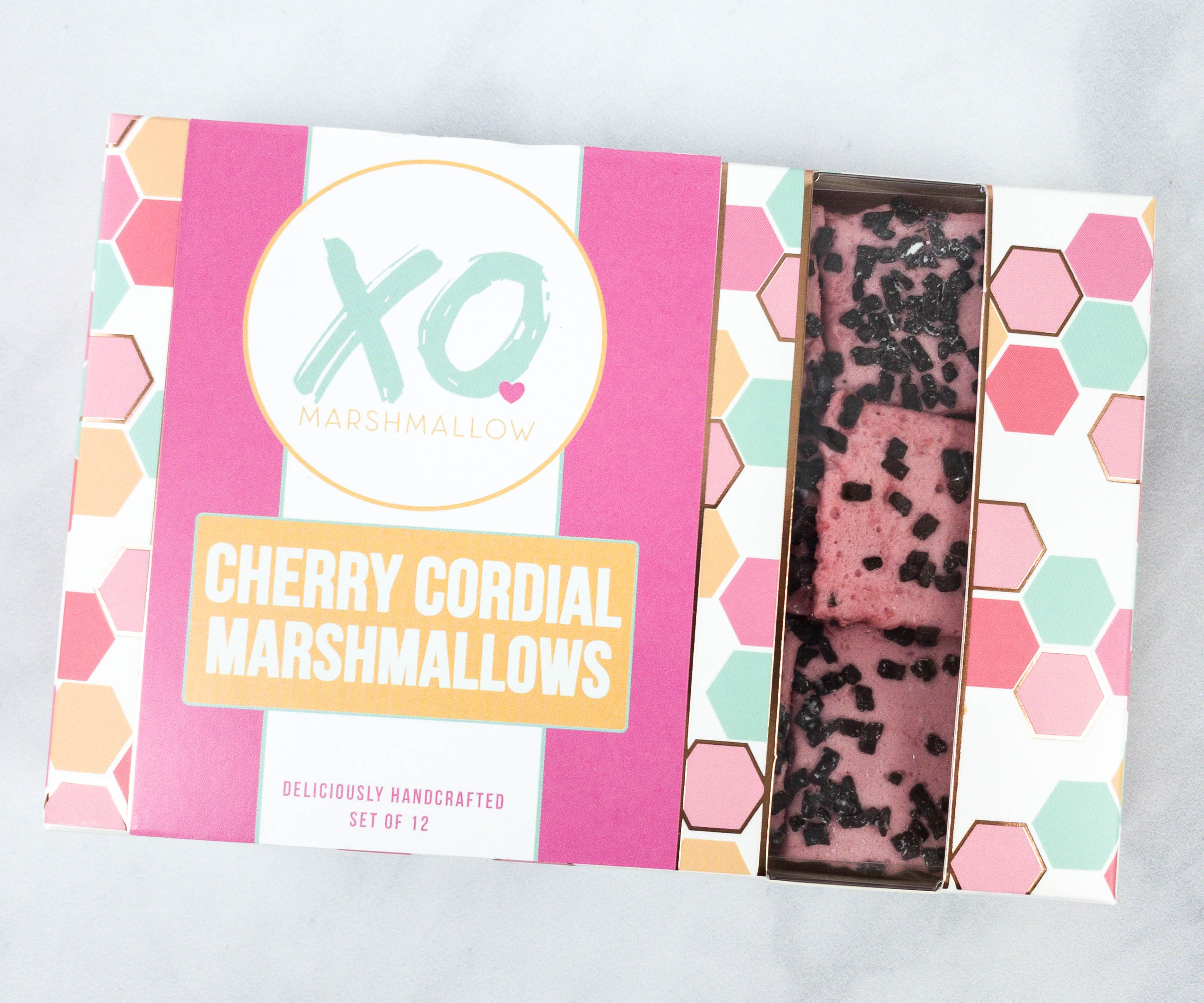 Cherry Cordial Marshmallows ($9.95) These limited edition marshmallows are only available during the month of February! The classic chocolate covered cherry morsel flavor makes it a perfect Valentine's gift.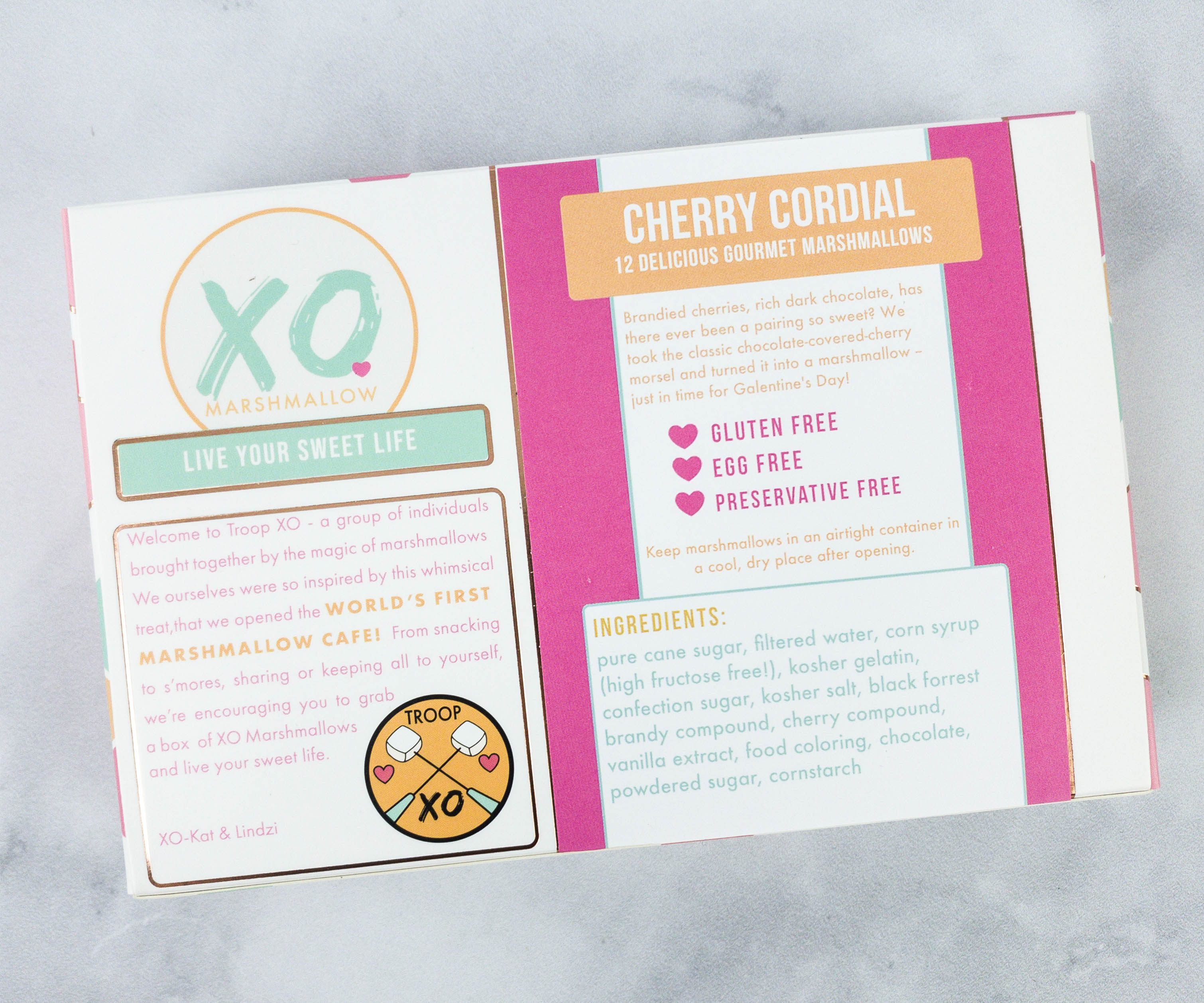 The perfect combination of brandied cherries and dark chocolate turned into marshmallows is indeed a great idea!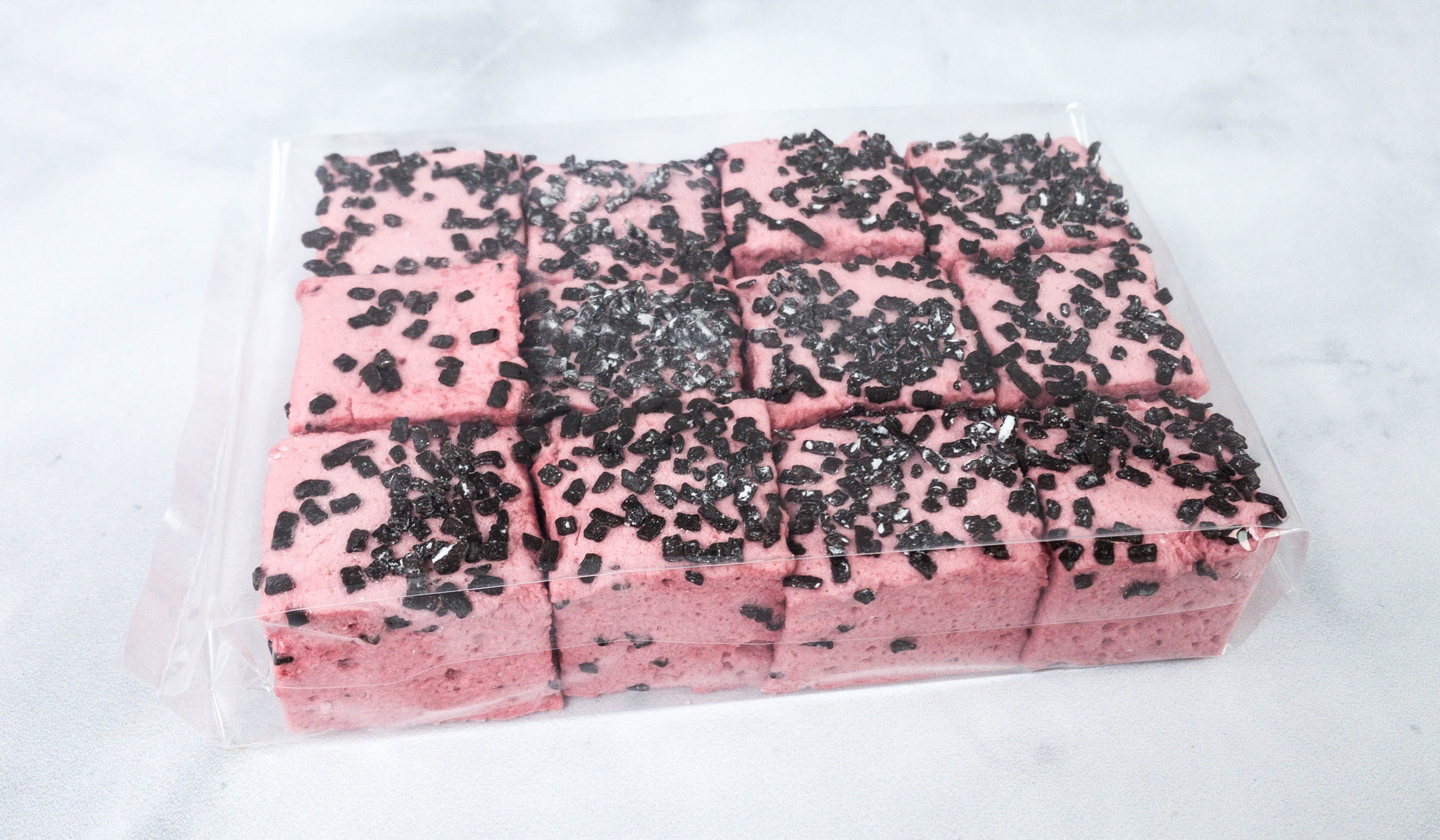 Each pack includes 12 pieces of the deliciously handcrafted marshmallows.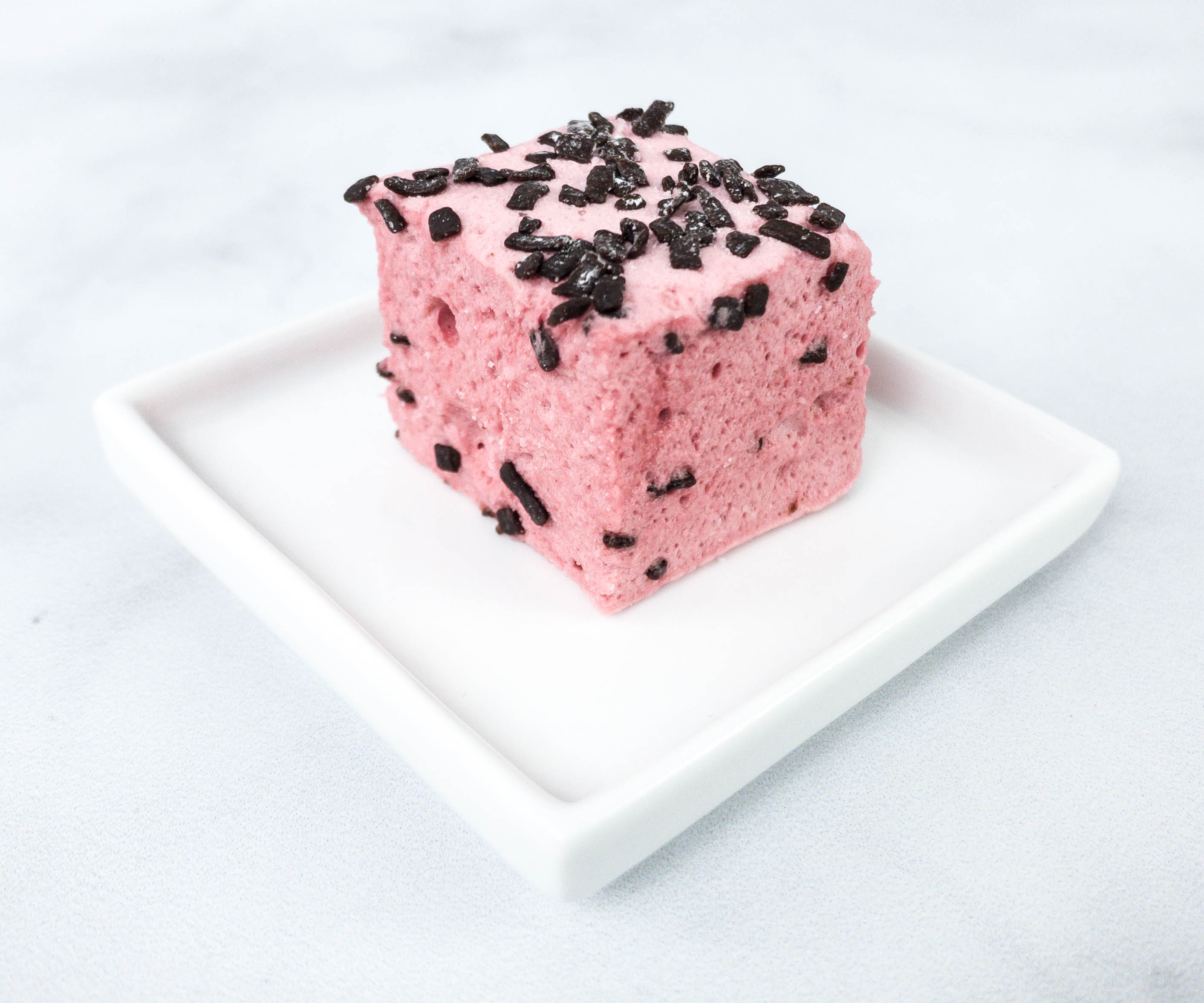 It's so flavorful and addicting that I almost ate everything in one sitting!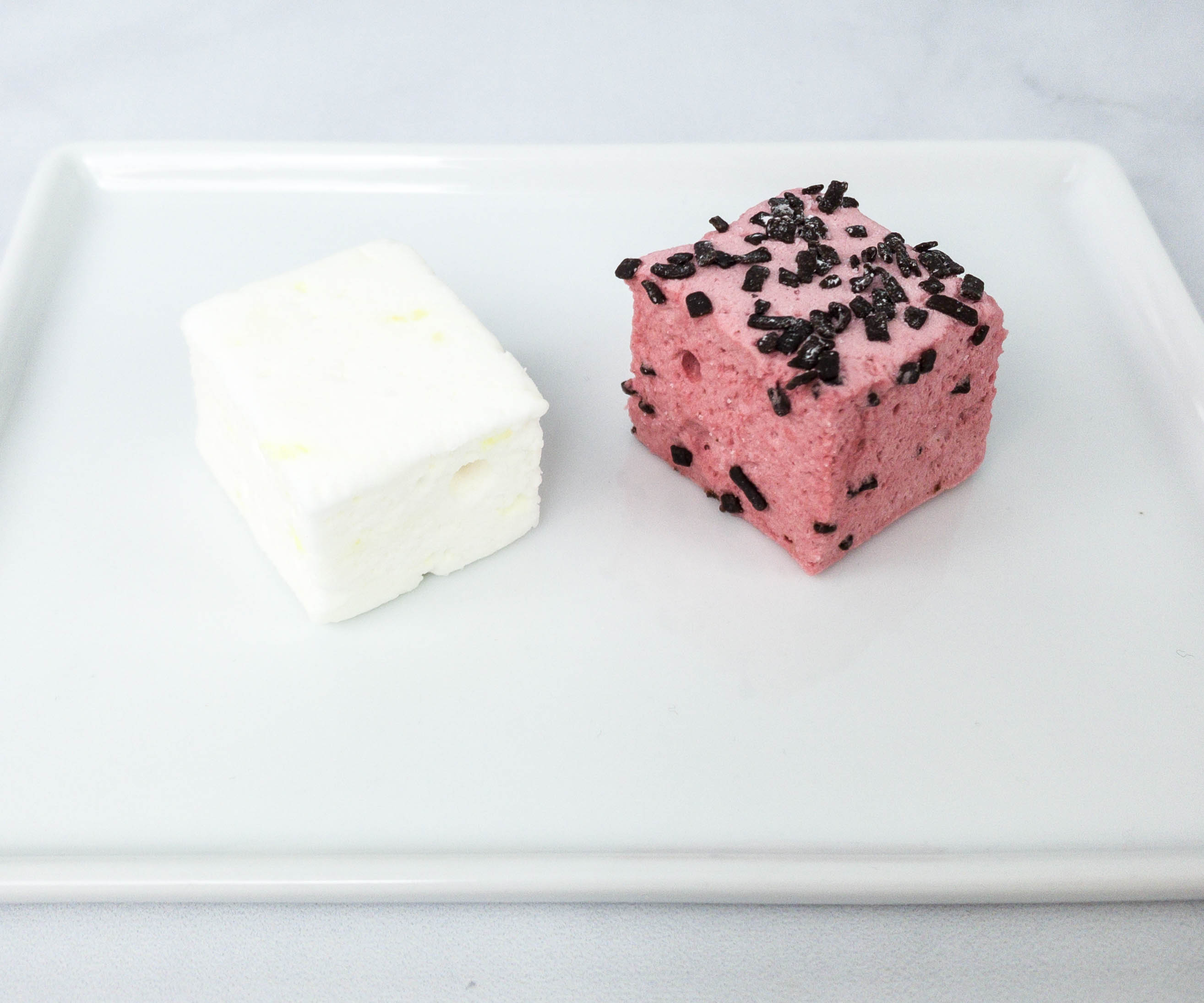 These marshmallows variations from XO are perfect choices to have in a single box. They pair well and I even tried them at the same time. You really can't go wrong with toast of champagne and chocolate cherries!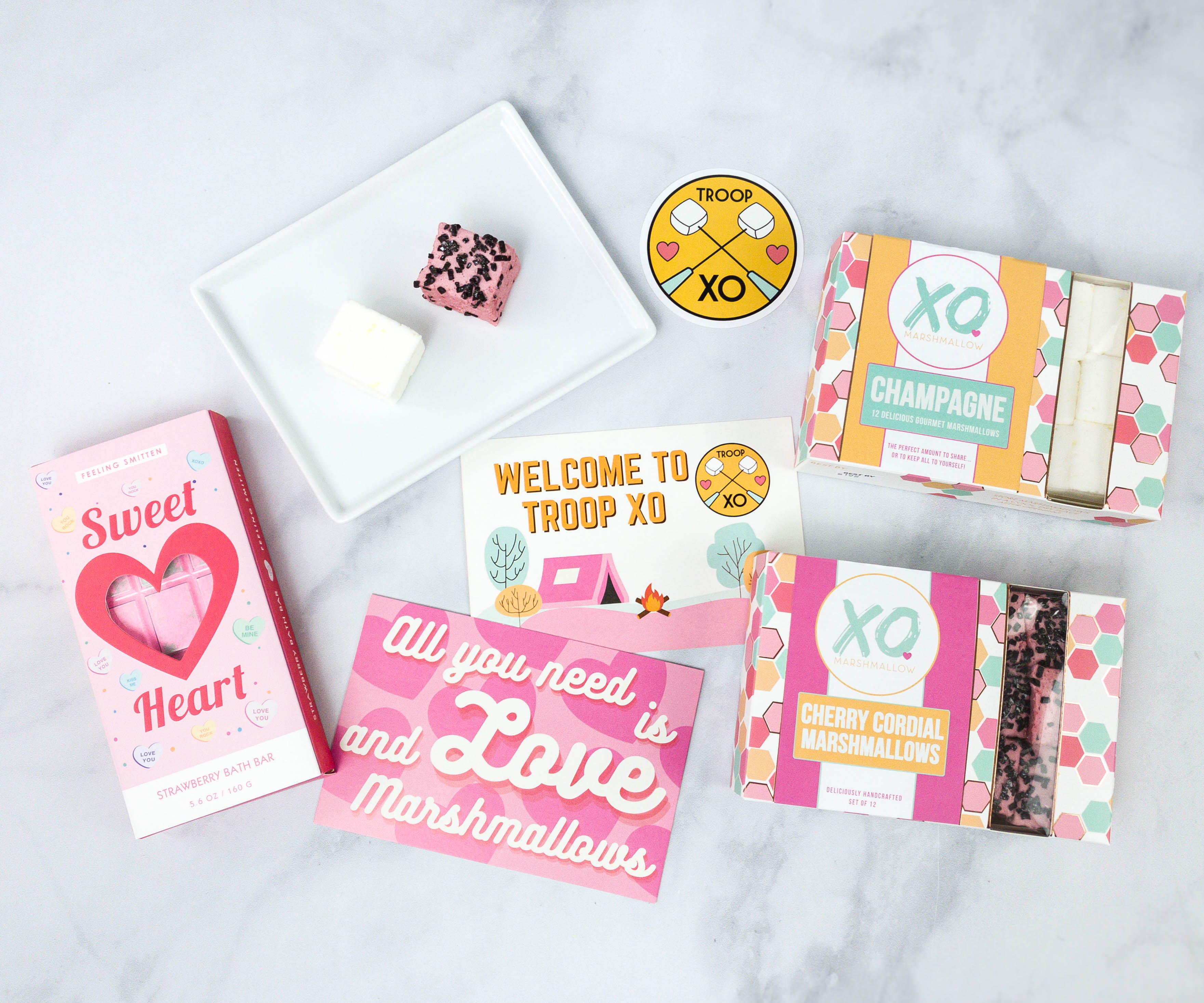 It was a perfect box for the month of hearts!
The marshmallows in my first box from Marshmallow of the Month Club were really good! The quality of these gourmet marshmallows are definitely better than regular marshmallows you can buy in stores, making them worth the subscription. They were light, fluffy, and flavorful! The champagne flavored marshmallows have a balanced sweetness and tartness in each bite, while the chocolate cherry flavored ones were so good, they were tasty to just eat as is. I also appreciate the bath bar they sent in the box. It smells so good and relaxing. If you love marshmallows, whether for snacking or pairing with wine, this is a good subscription to try. Aside from the featured and complementary marshmallow of the month, they also include a surprise item to keep the box fun and exciting!
What do you think of the Marshmallow of the Month Club by XO Marshmallow box?
Visit Marshmallow of the Month Club by XO Marshmallow to subscribe or find out more!