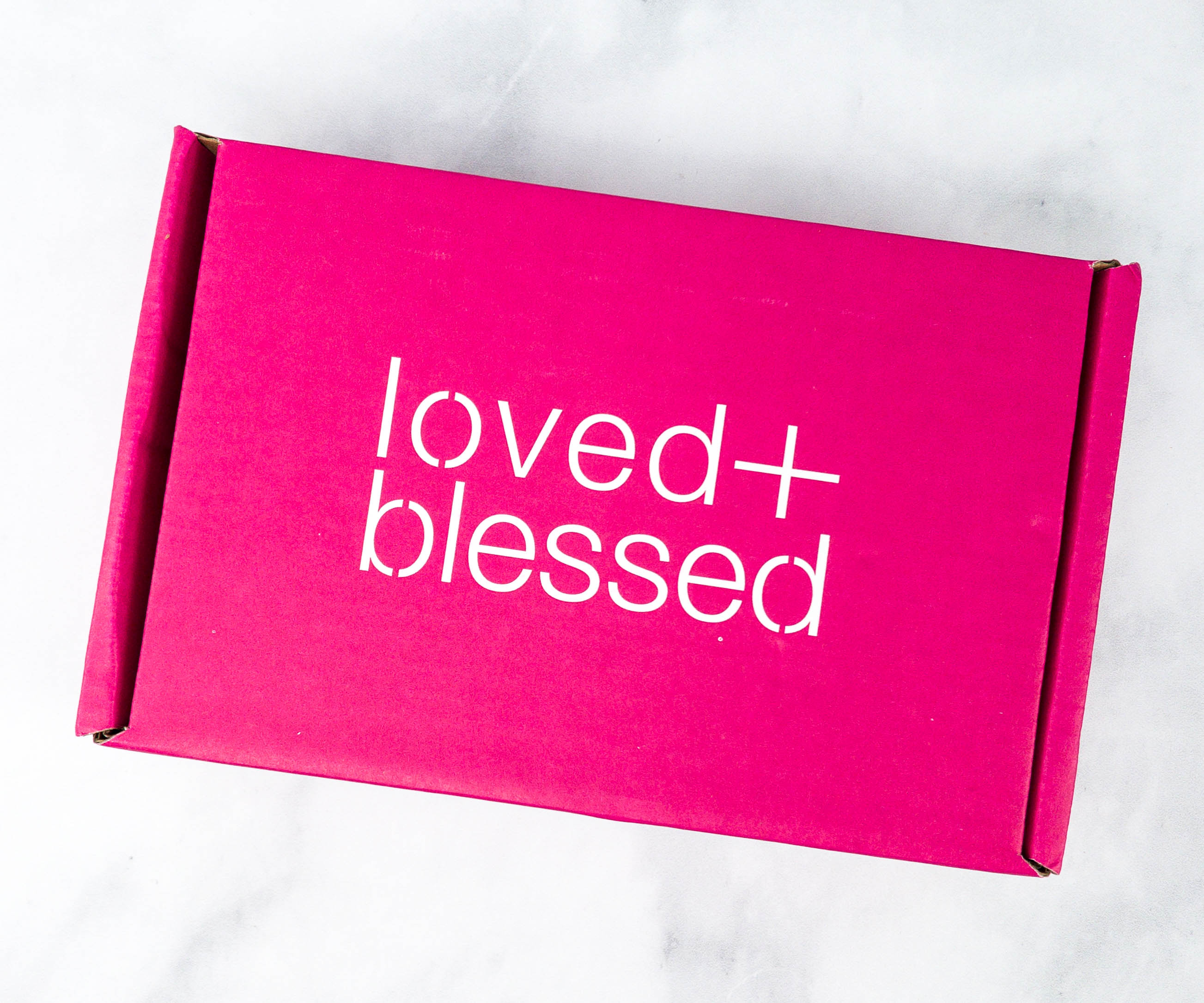 Loved + Blessed is a monthly membership and Christian subscription care package for women who want to live life encouraged. Aside from the box of encouragement, subscribers will also receive access to a blog article, a 4-week life appreciation workbook, 4 video lessons, an online fellowship in their private community, and access to their library of past videos and workbooks. A month-to-month subscription costs $25 and you can also opt to get a 3-month prepaid subscription for $60, which means you'll save $15!
DEAL: Get $5 off your first box! Use coupon code HELLO5. Cannot be combined with other offers.
The items were packed with bright pink wrapping paper.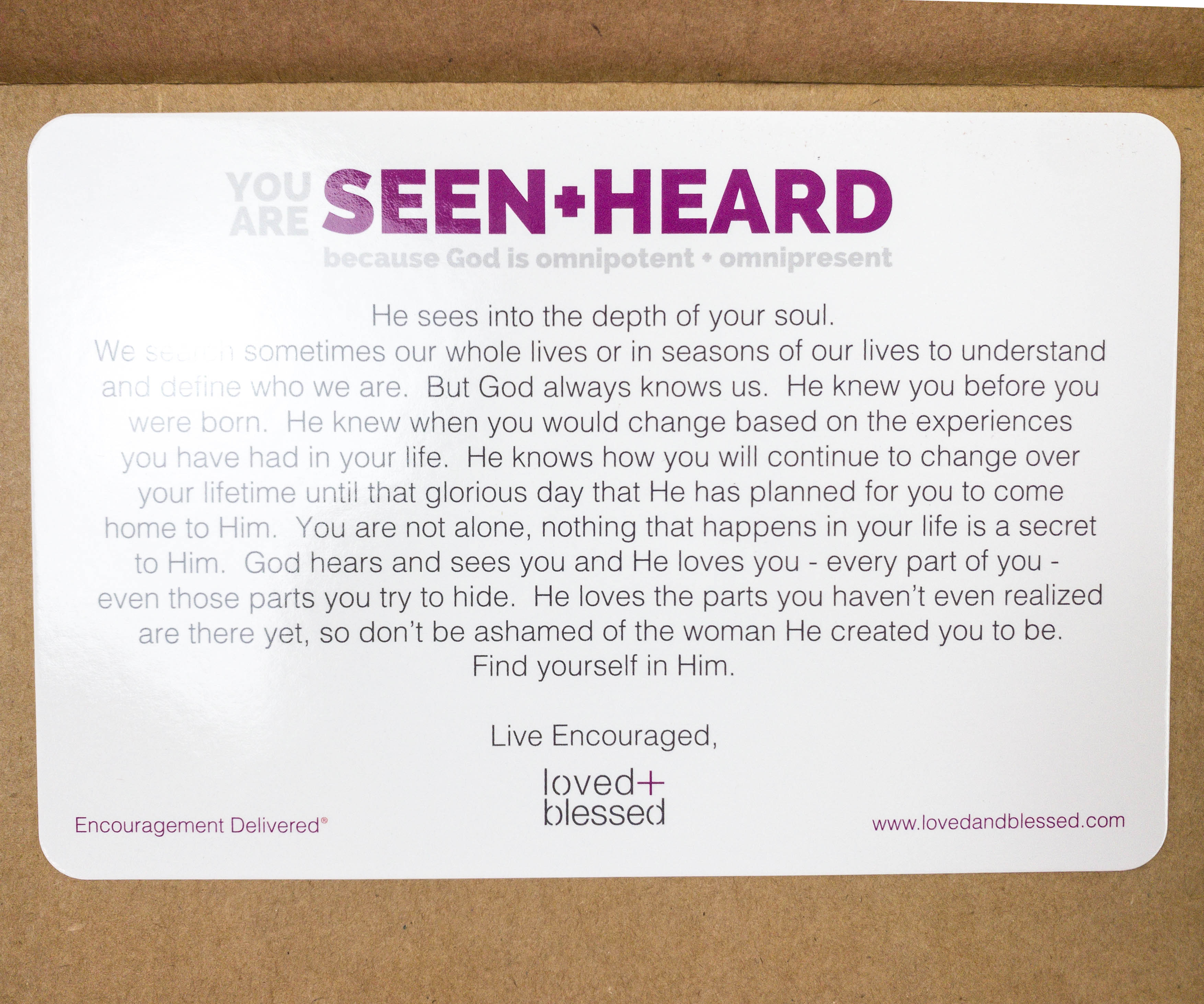 This month's theme is SEEN + HEARD.
There's a sticker that seals the wrapping paper. It says "You are seen and you are amazing".
The items were also cushioned with brown squiggles.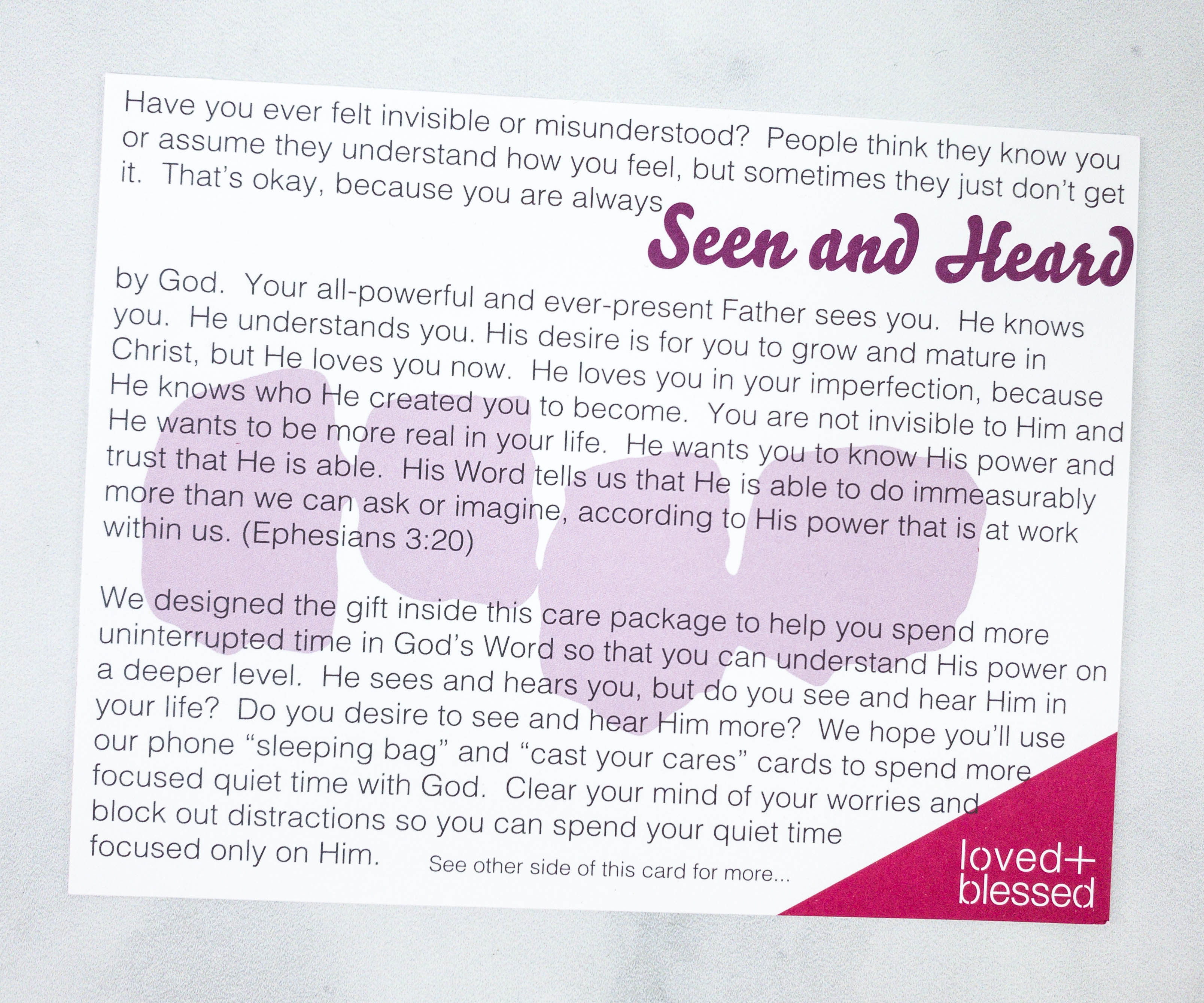 The card features a lot of nice things about this month's box and theme.
Listed at the back of the card are some reminders about the items inside the box.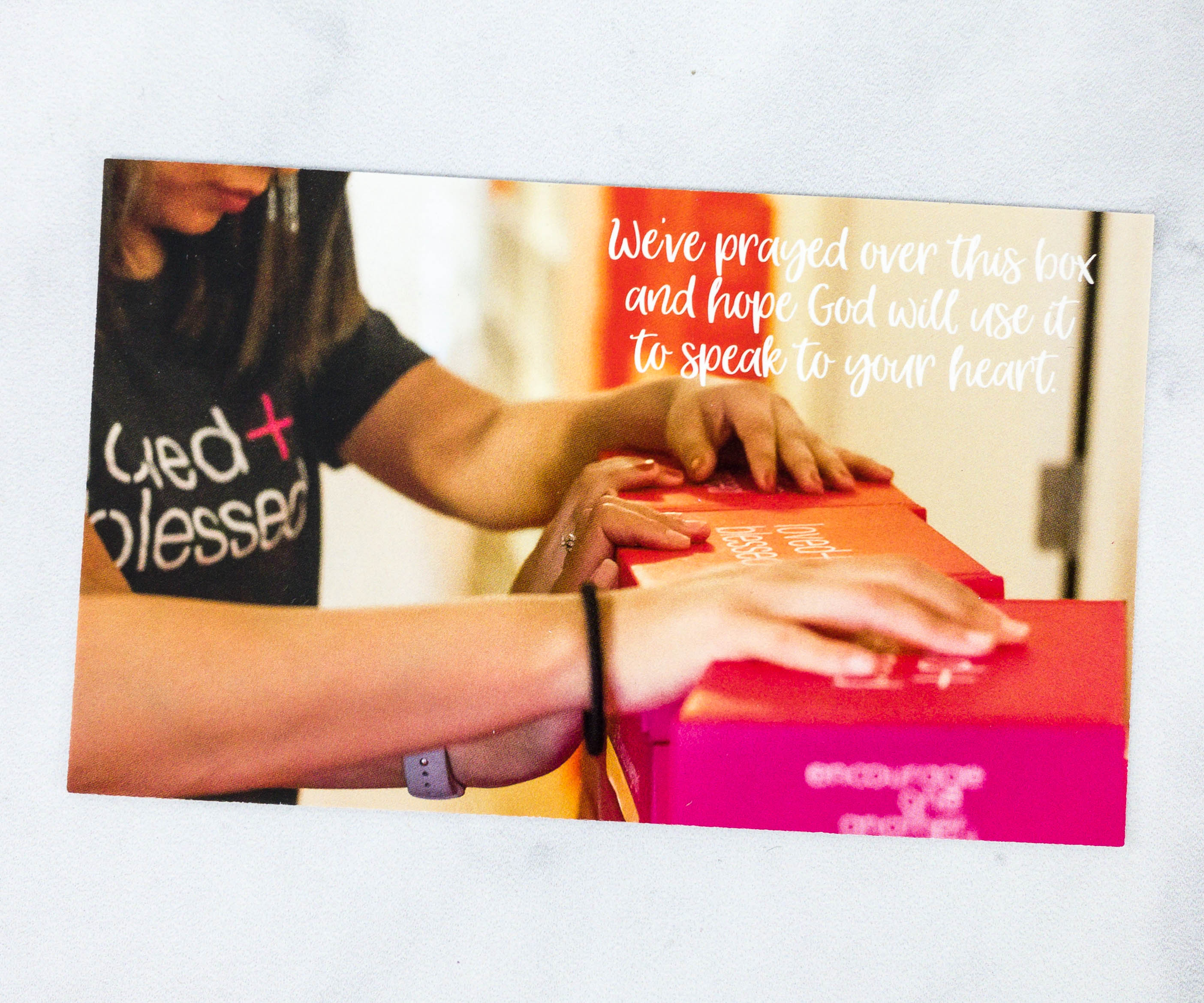 Here's another info card! It features a heartwarming message:
We've prayed over this box and hope God will use it to speak to your heart.
On the other side of the card, there's a reminder to log into the Members Course Library!
Everything in the February 2021 box!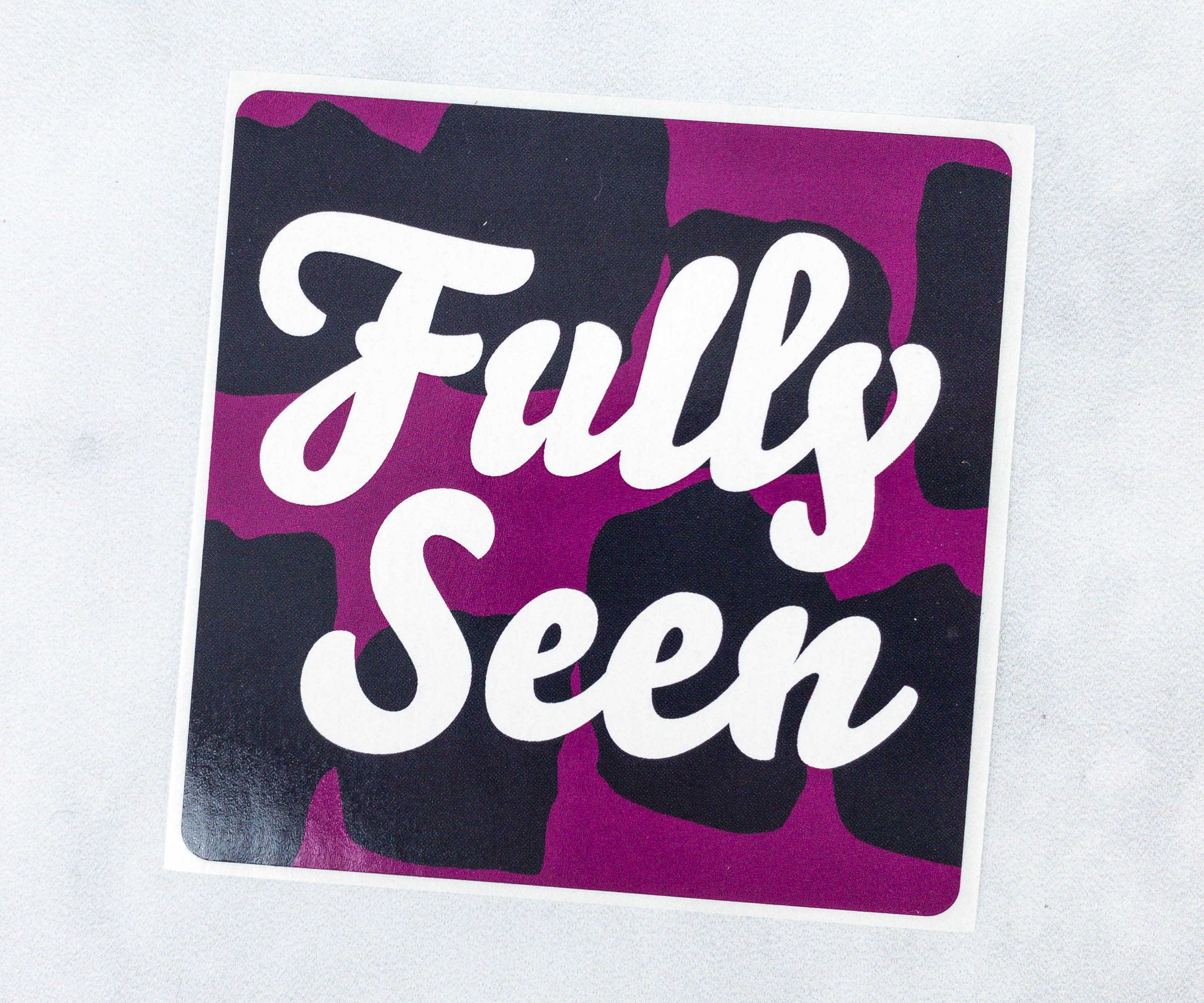 Repositionable Sticker. This sticker reminds us that no matter how invisible we feel our efforts are to the world, there is always someone who notices every single detail. Since the sticker is repositionable, you can put it wherever you like and you can transfer it somewhere else later in case you change your mind.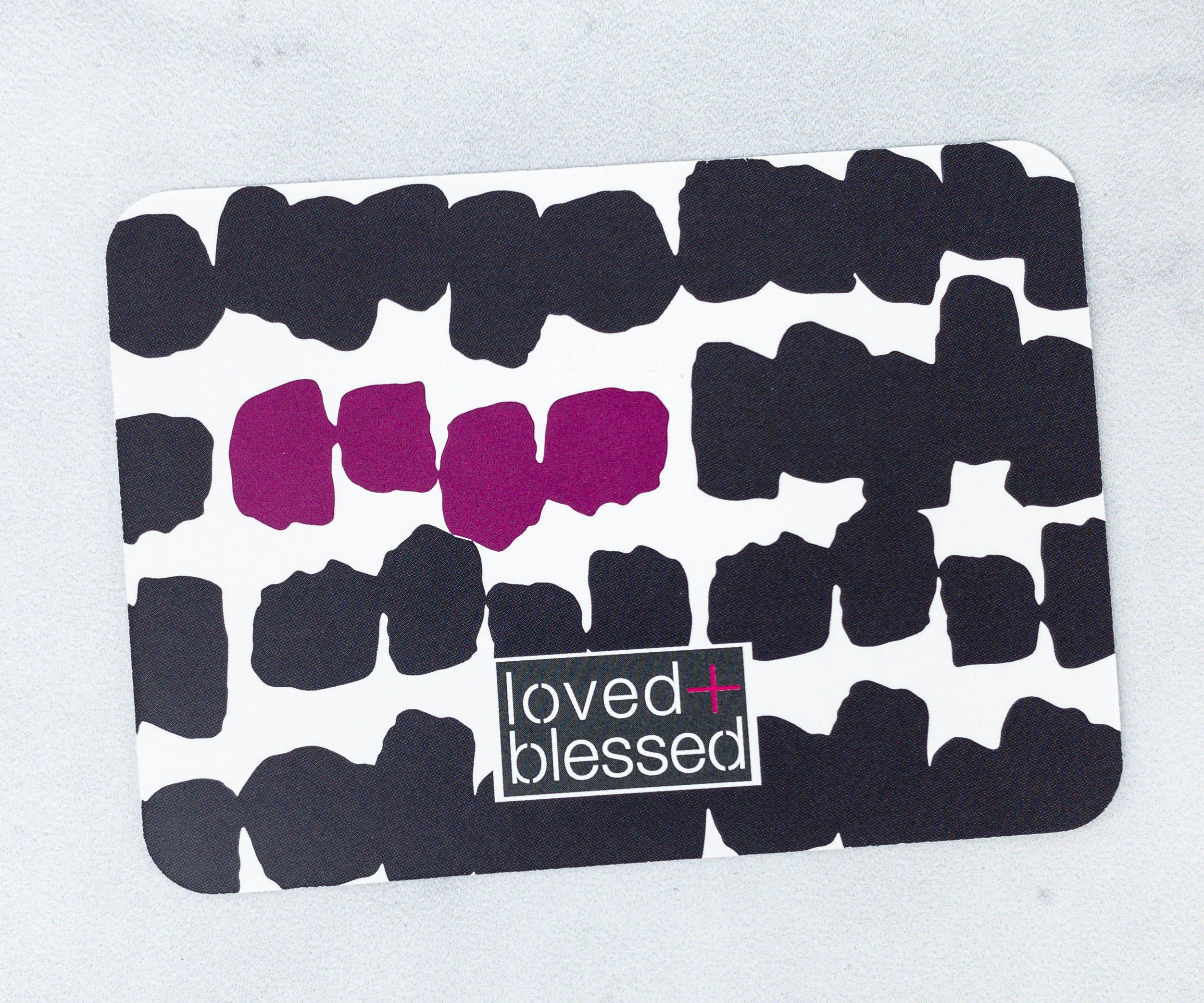 Scripture Card. This month's scripture card features an abstract artwork.
The scripture on the other side of the card is from Psalms 139:1
You have searched me, Lord, and you know me.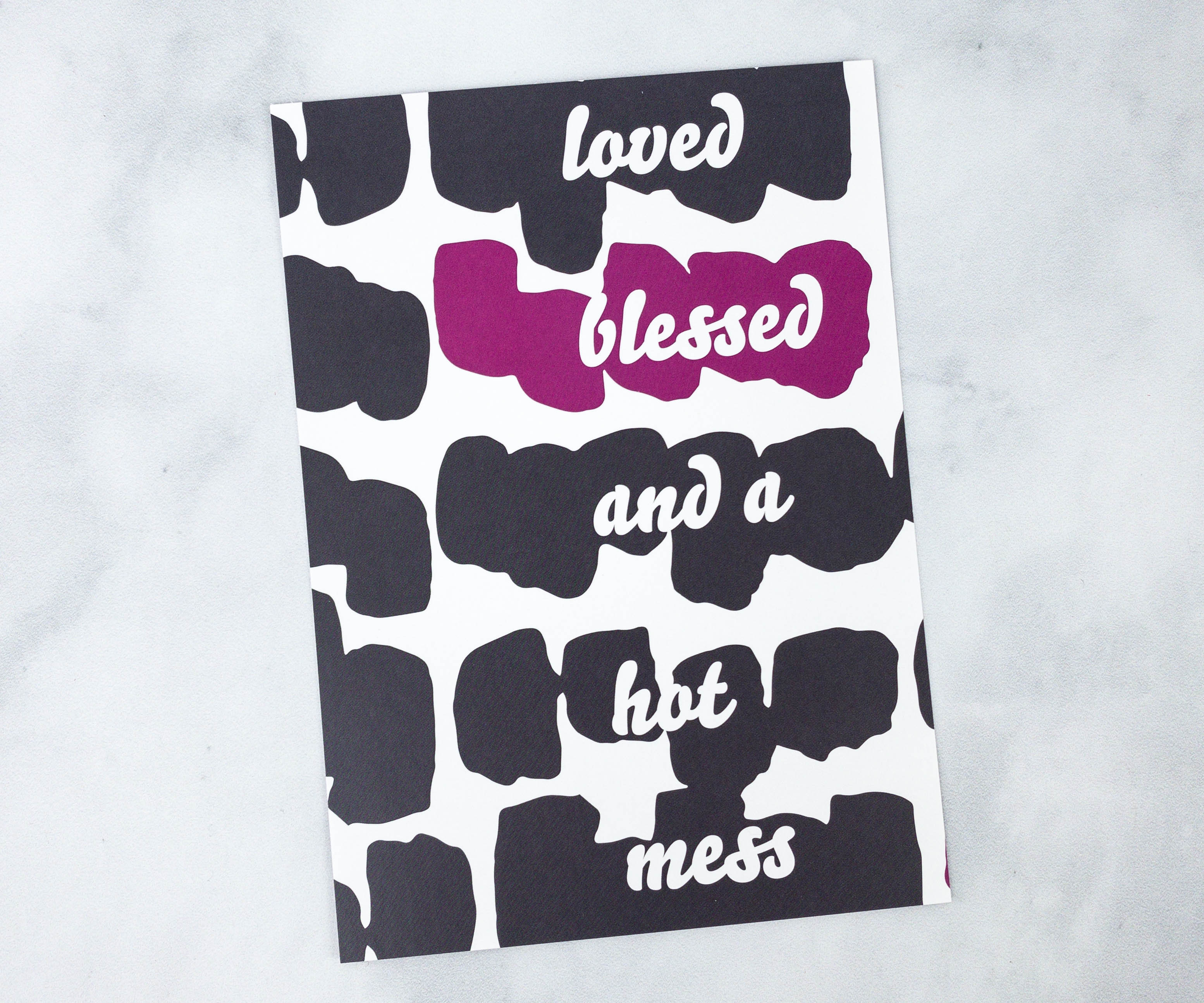 Keepsake Theme Card. The message of this theme card is empowering. It shows us that no matter how much mess we feel like we're in, or how messy we think we are, we are still loved and blessed.
At the back is an affirmation to the message of the card.
God sees you fully. Your beauty, your mess and all the rest. He loves you anyway.
Sunglasses Pouch. It's a black pouch that you can use to keep sunglasses safe when traveling. It has the Loved+Blessed logo as well as a message that says "focus on what matters".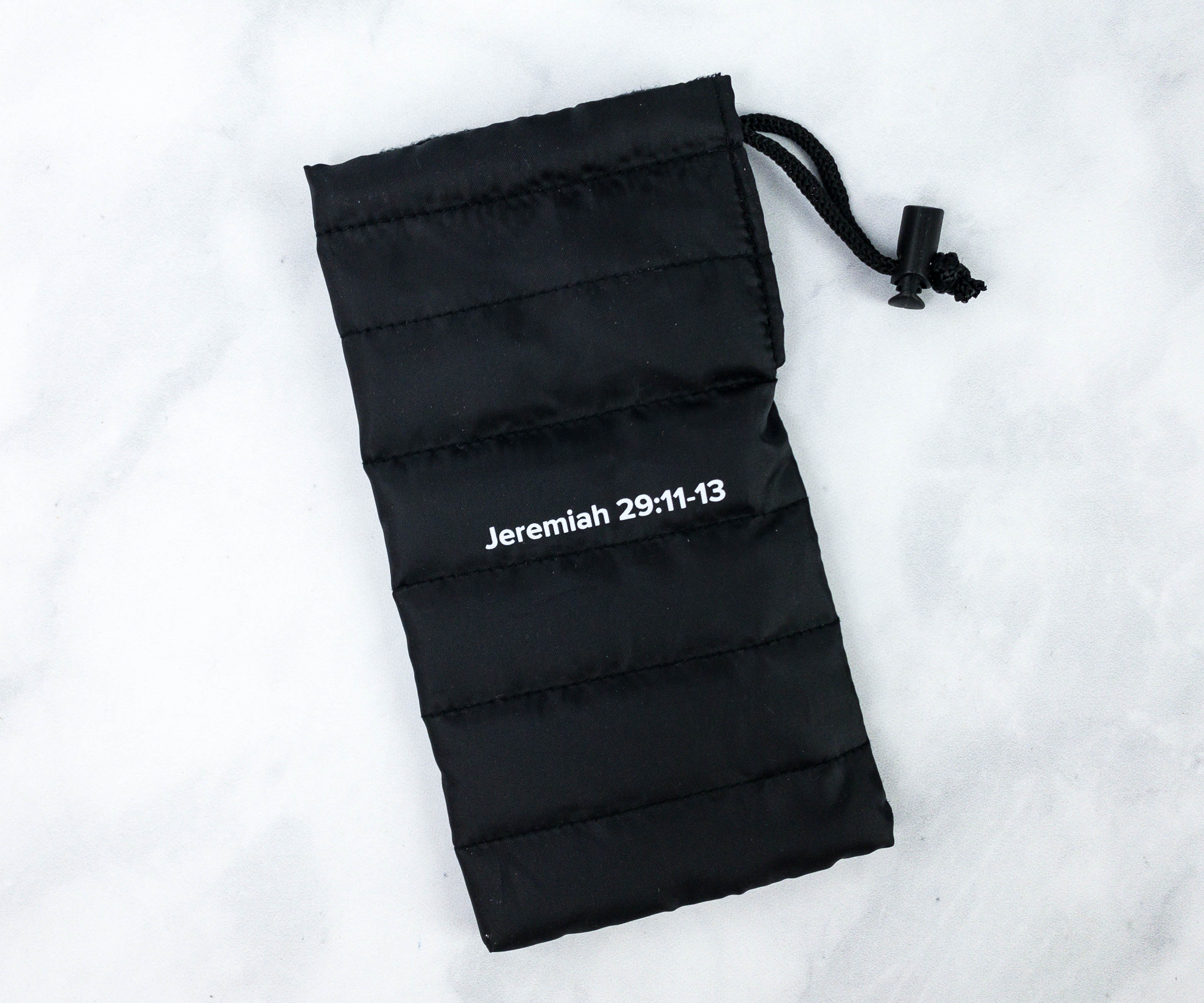 At the back is Jeremiah 29:11-13, which is a passage about how God has a plan for us regardless of our current situation.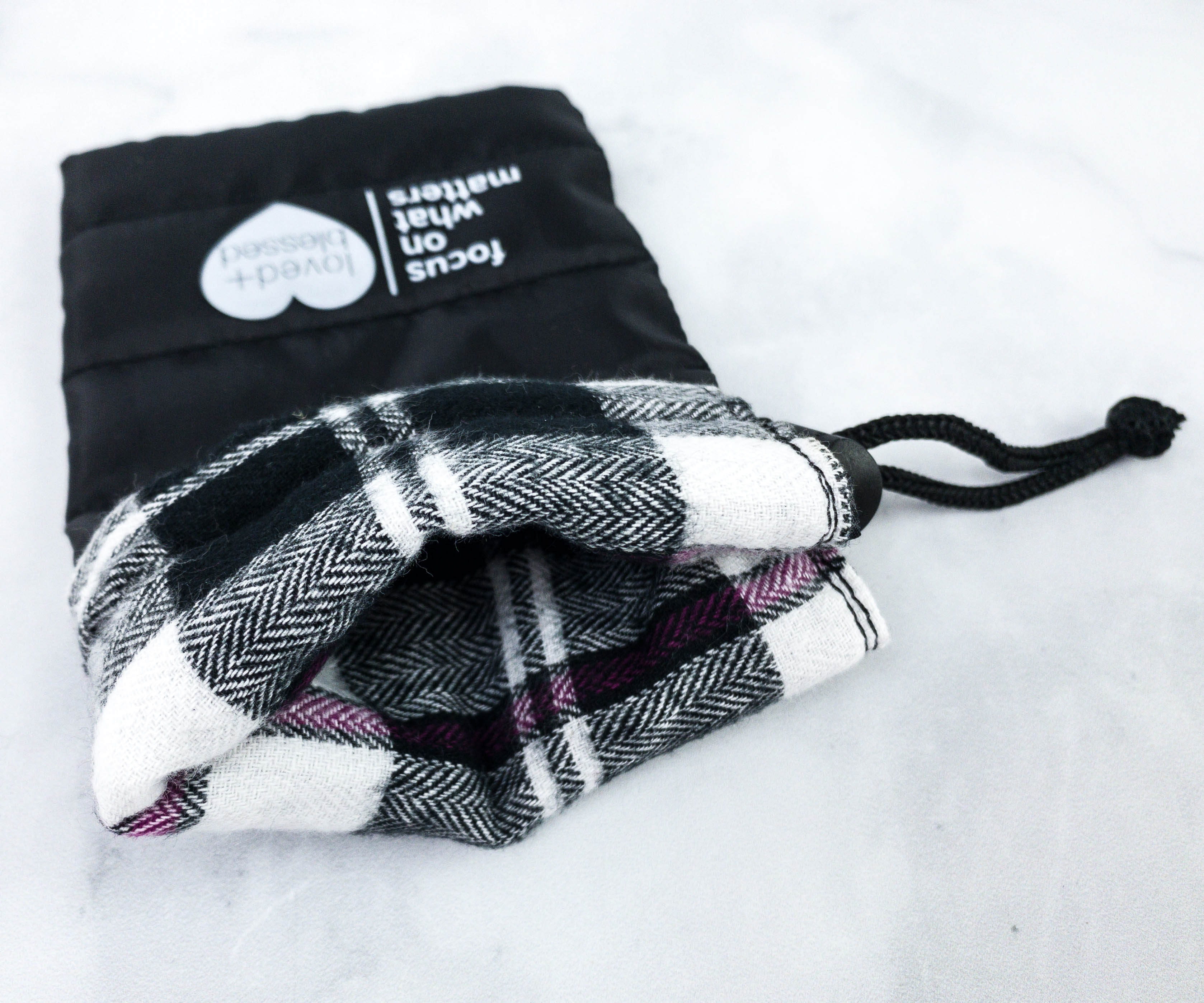 The interior has a soft fabric to make sure that the sunglasses stay safe and the lens are protected from scratches. There's even a drawstring that you can use to secure the pouch.
Sunglasses. Of course, they also sent sunglasses in the box. They're quite unique because of the blue colored frame and lens. I'm used to sunglasses with dark colored frames, so this has a refreshing feel to it.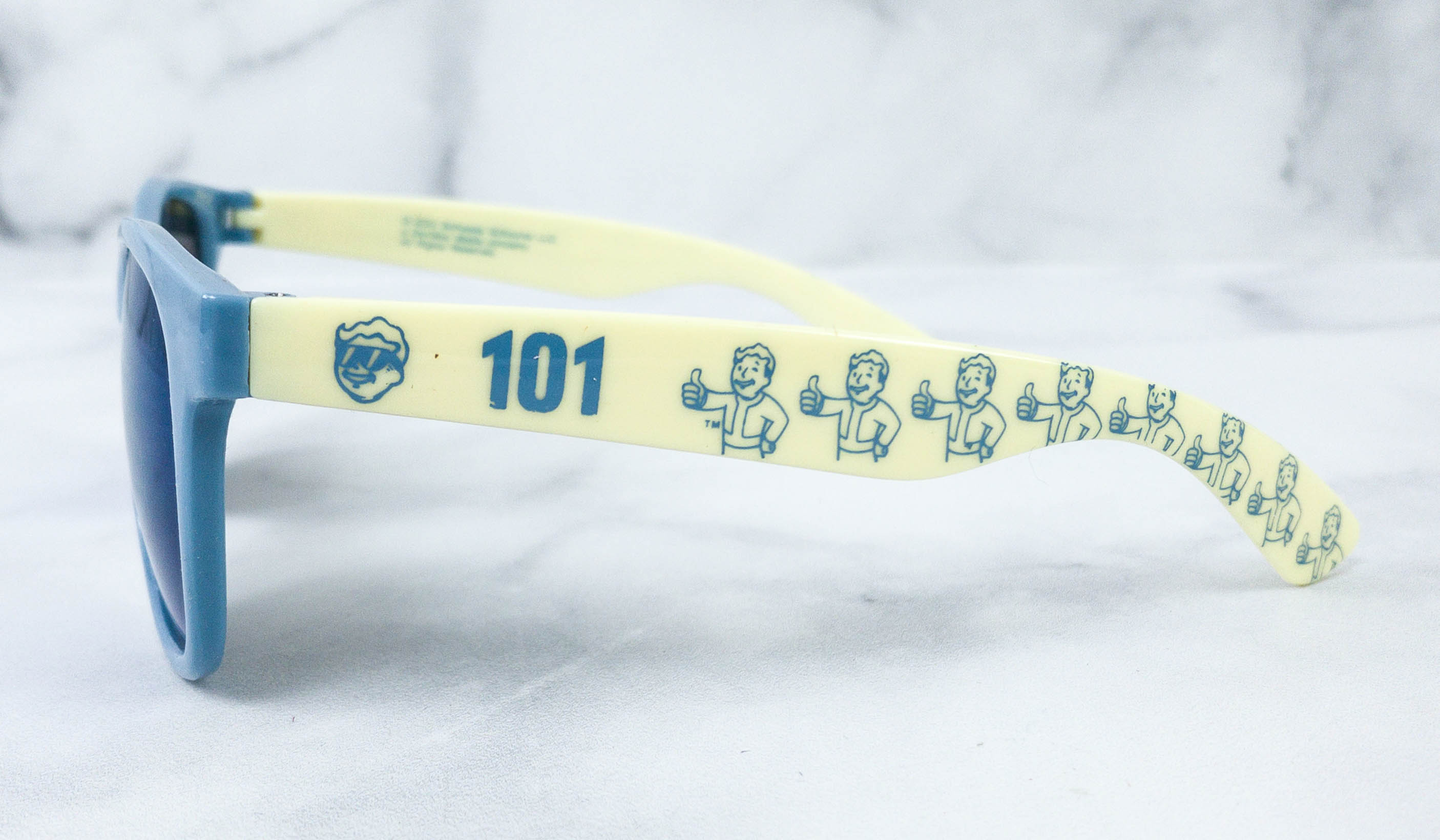 The sides feature illustrations of a man with a thumb up. It's cute!
Keepsake Themecard. This card tells us that God can see right through us and gives us a reminder that no matter how we feel or what we go through in life, He loves us. Despite success or failures, He appreciates us. This really inspired me and I think it can be used as a devotional as well.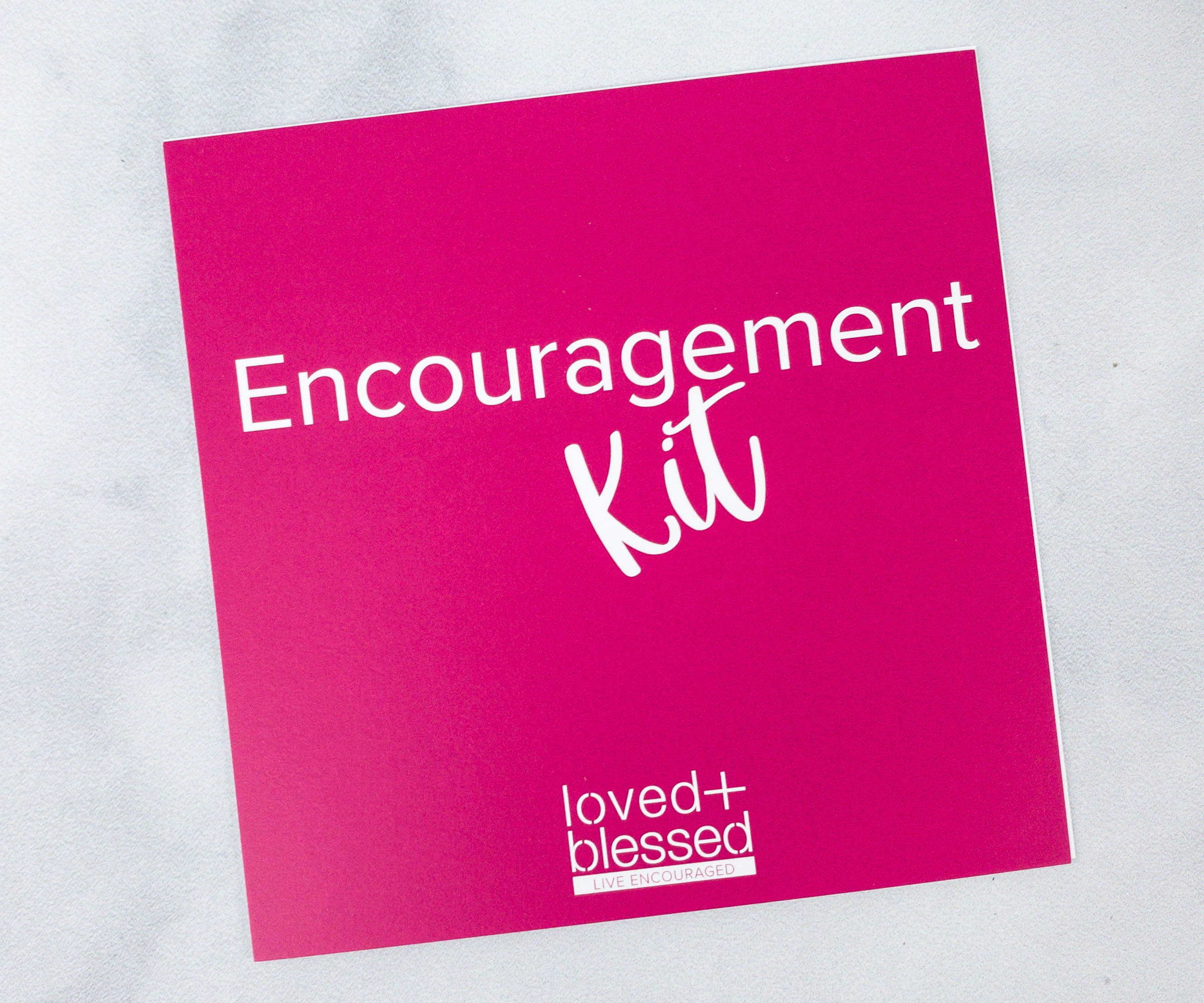 Encouragement Kit. Time for the monthly Encouragement Kit!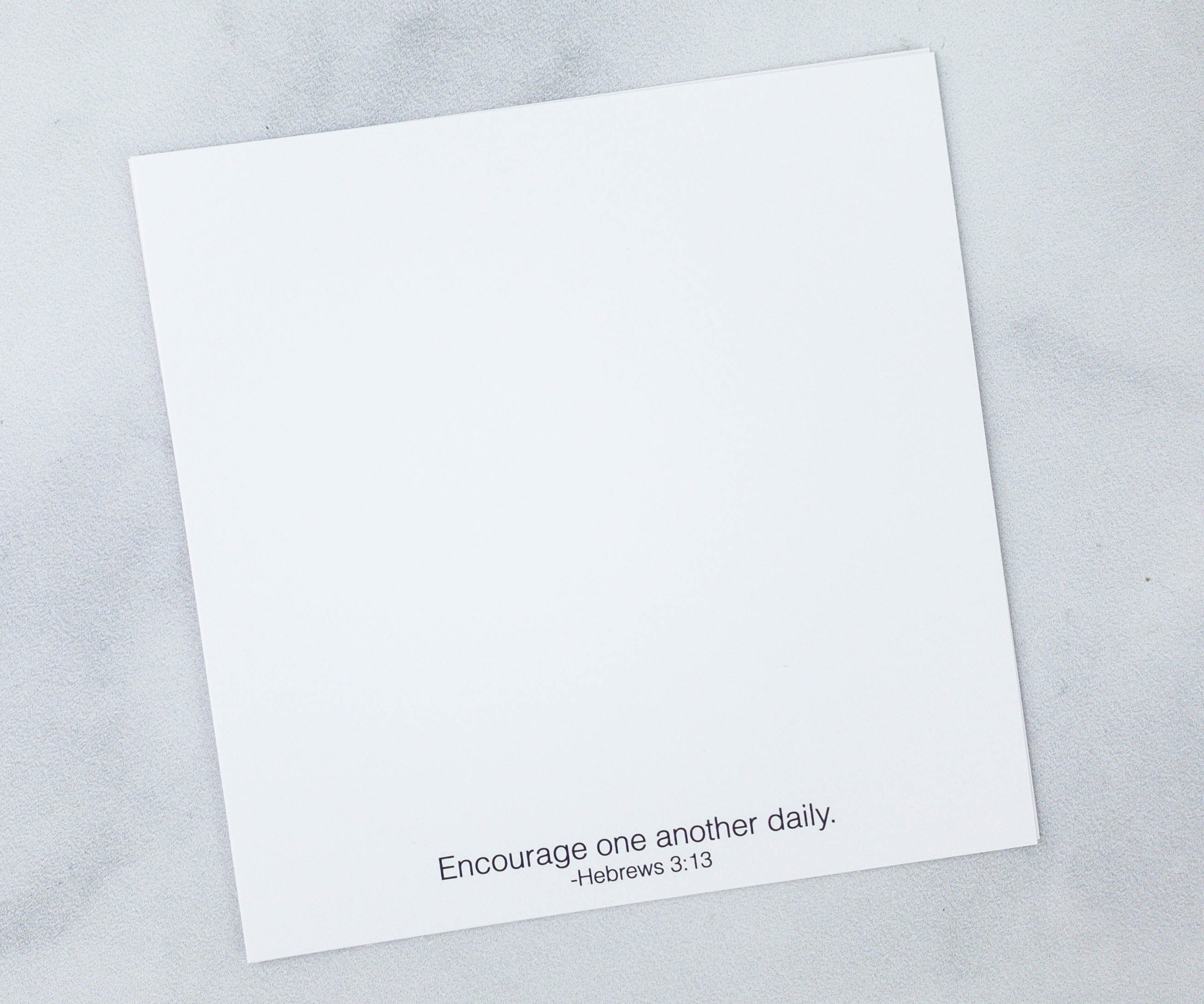 It's great for sharing with a family member, a friend, or even a stranger!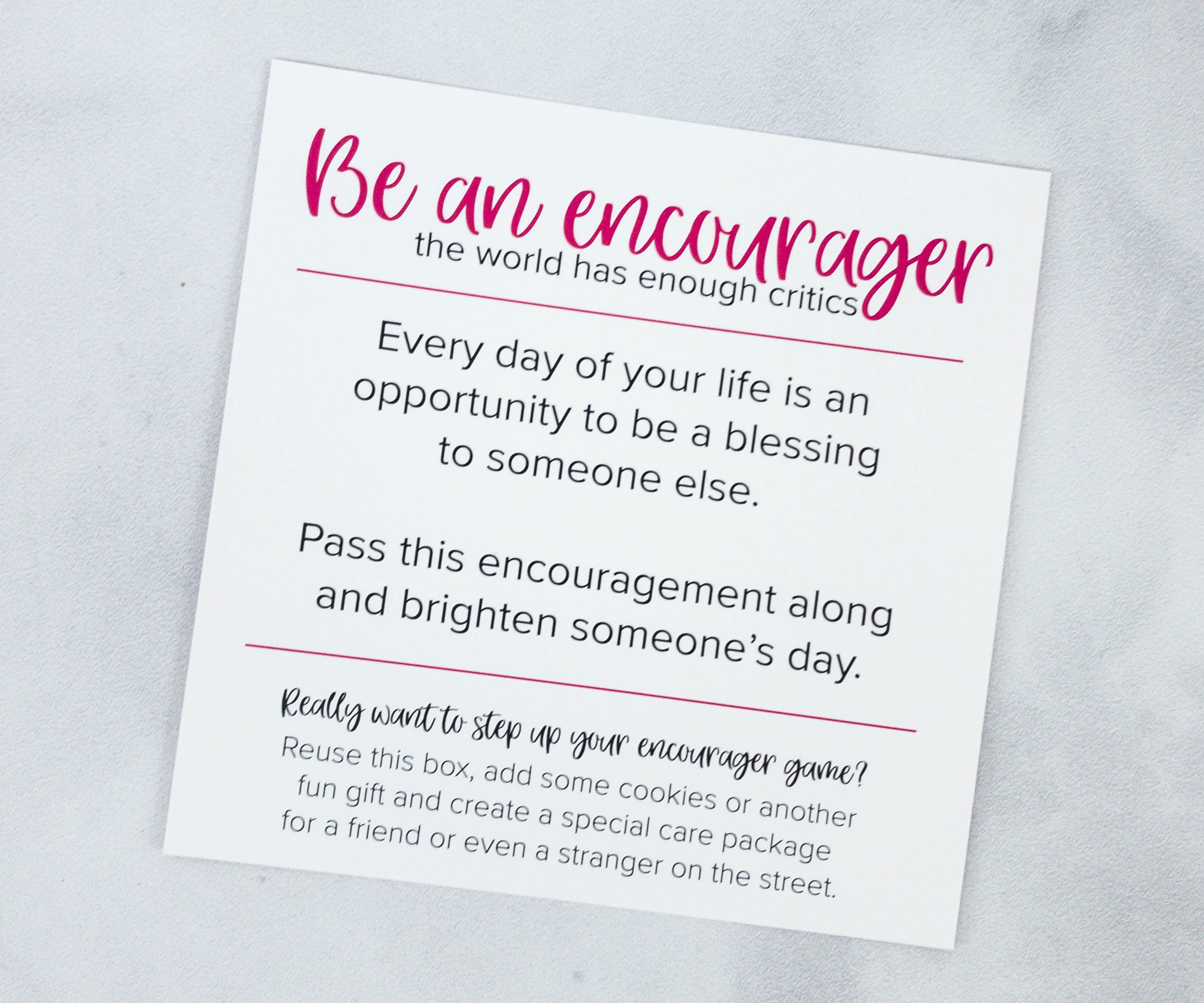 They are encouraging us to reuse the box and add some goodies to create a special care package for someone who might need it!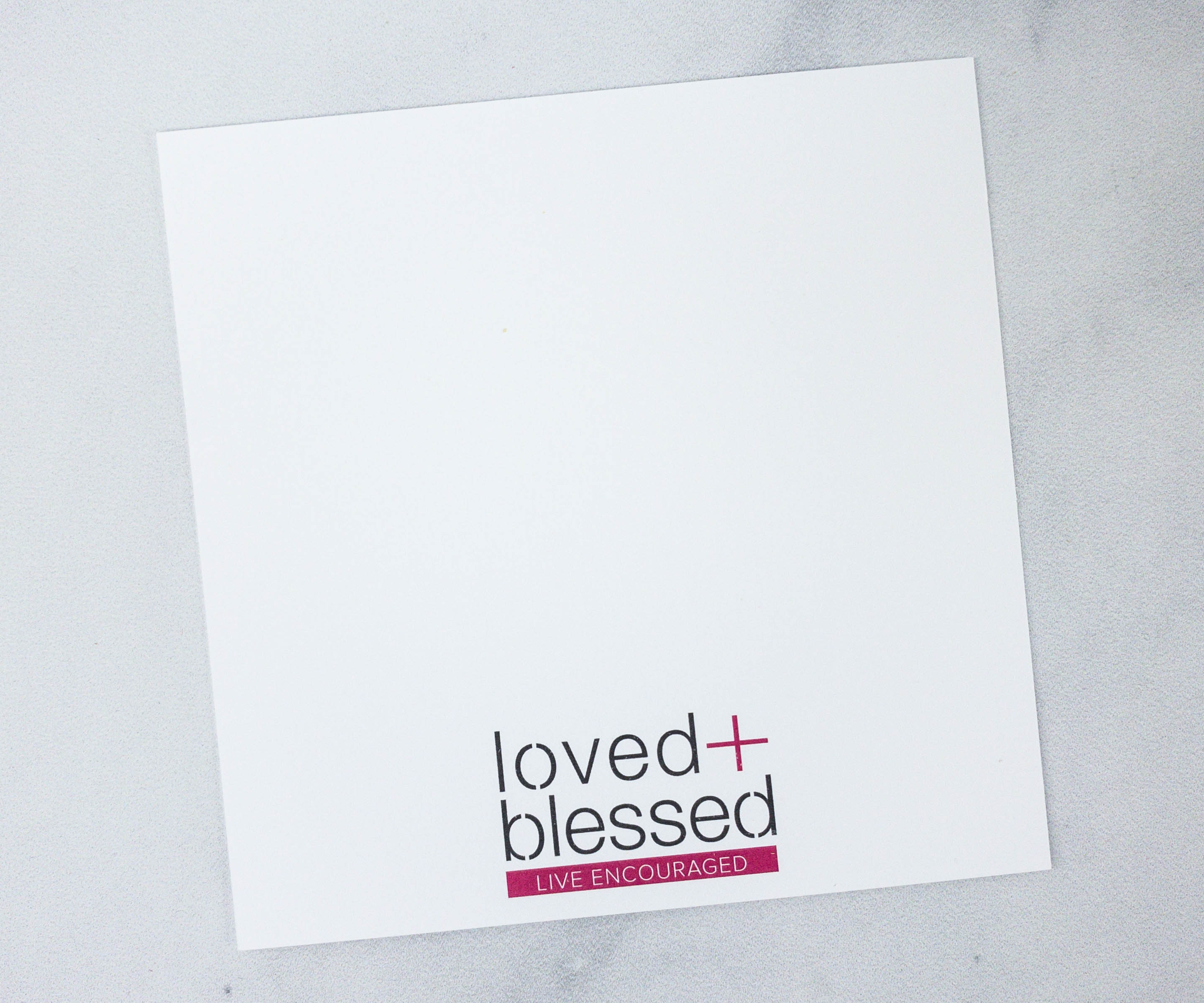 You can write a short, positive note on the provided space. A small gesture can go a long way!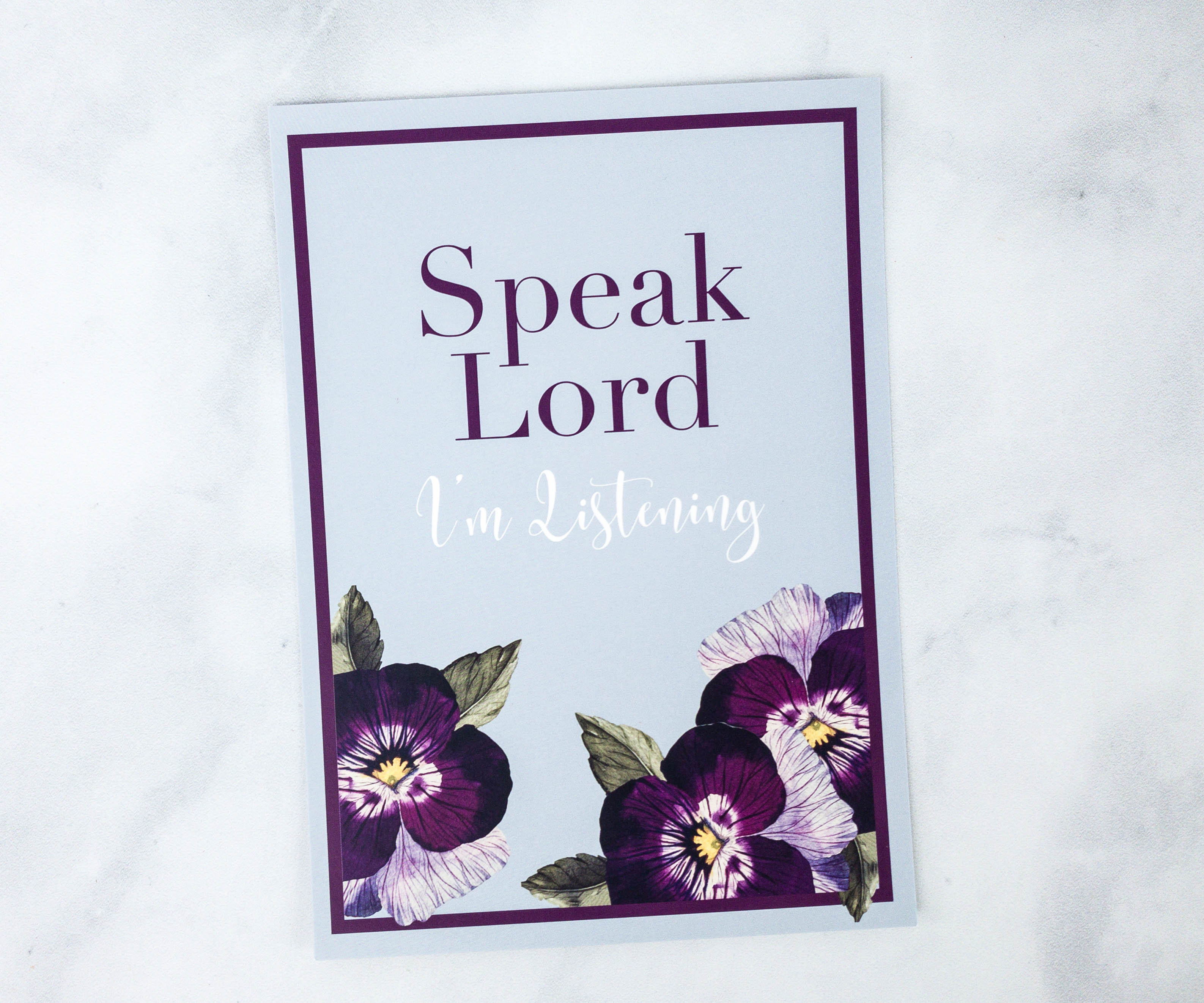 Poster. The mini poster has a pretty floral design. It says, "Speak Lord, I'm listening." I love the colors they used. It will look good when framed and hung on a wall!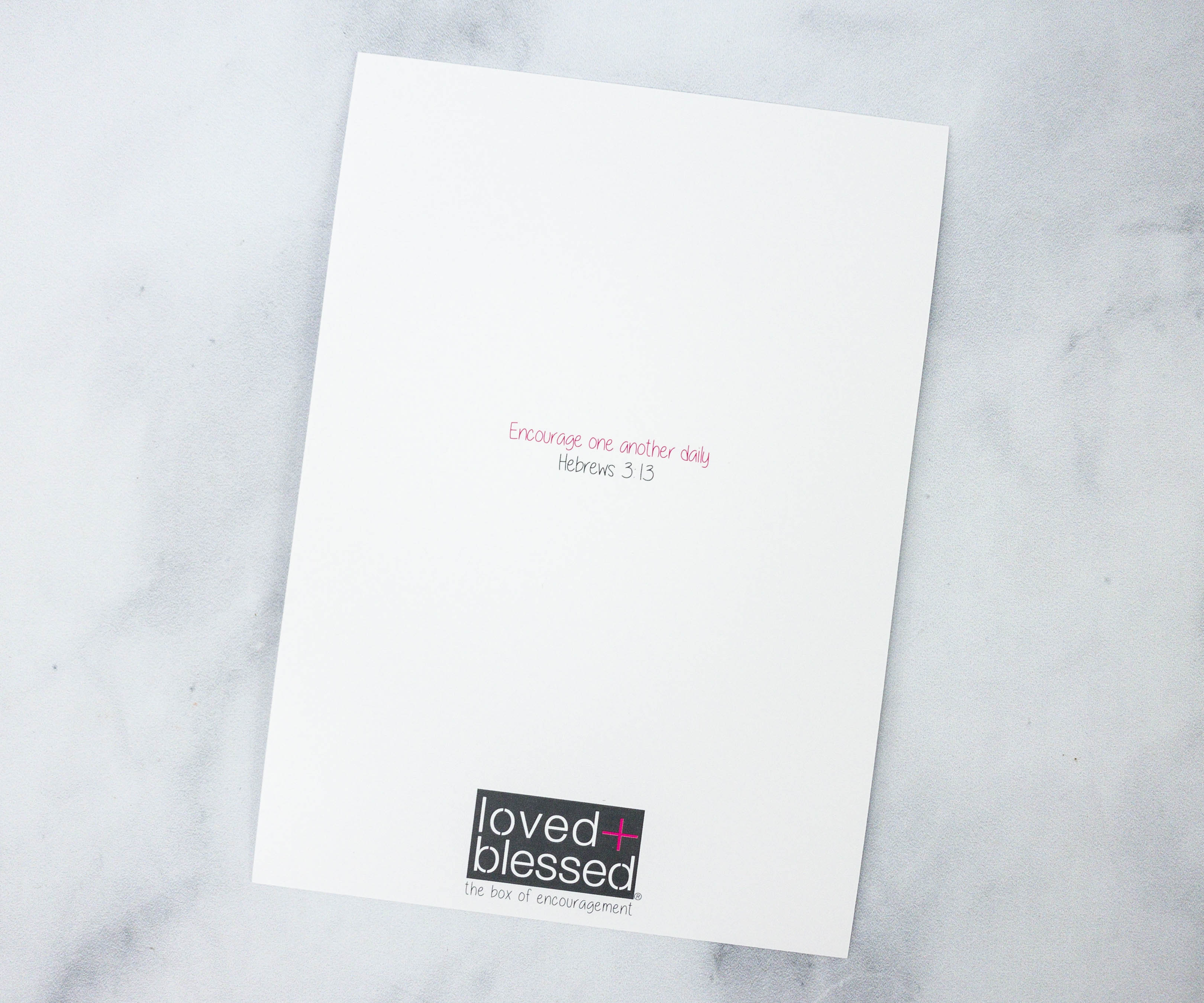 Encourage one another daily.

-Hebrews 3:13
Work Book. Just like last month, I received a work book in this box! It's like a journal with prompts that you just need to fill out.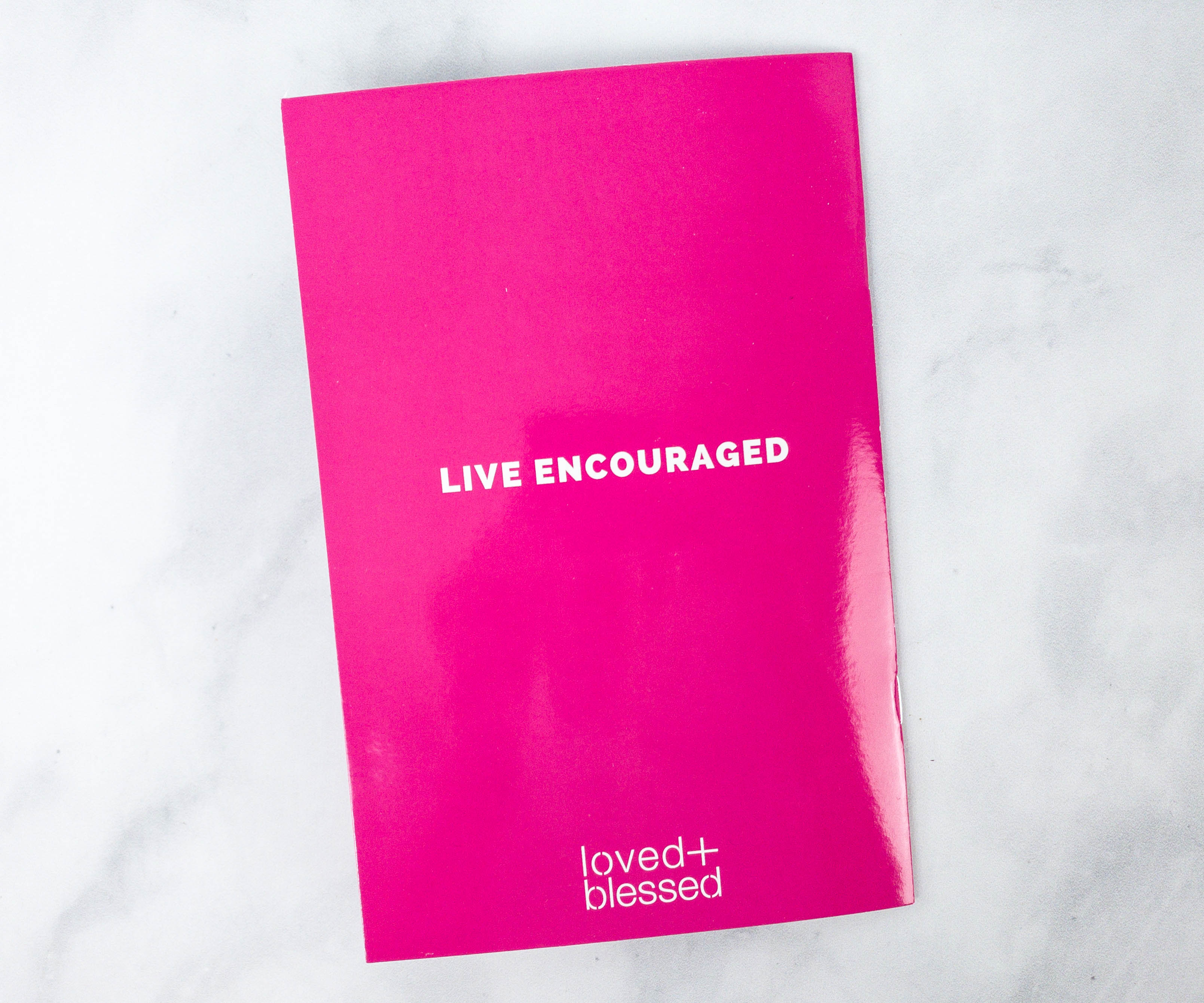 The cover is pretty in pink. It's also glossy!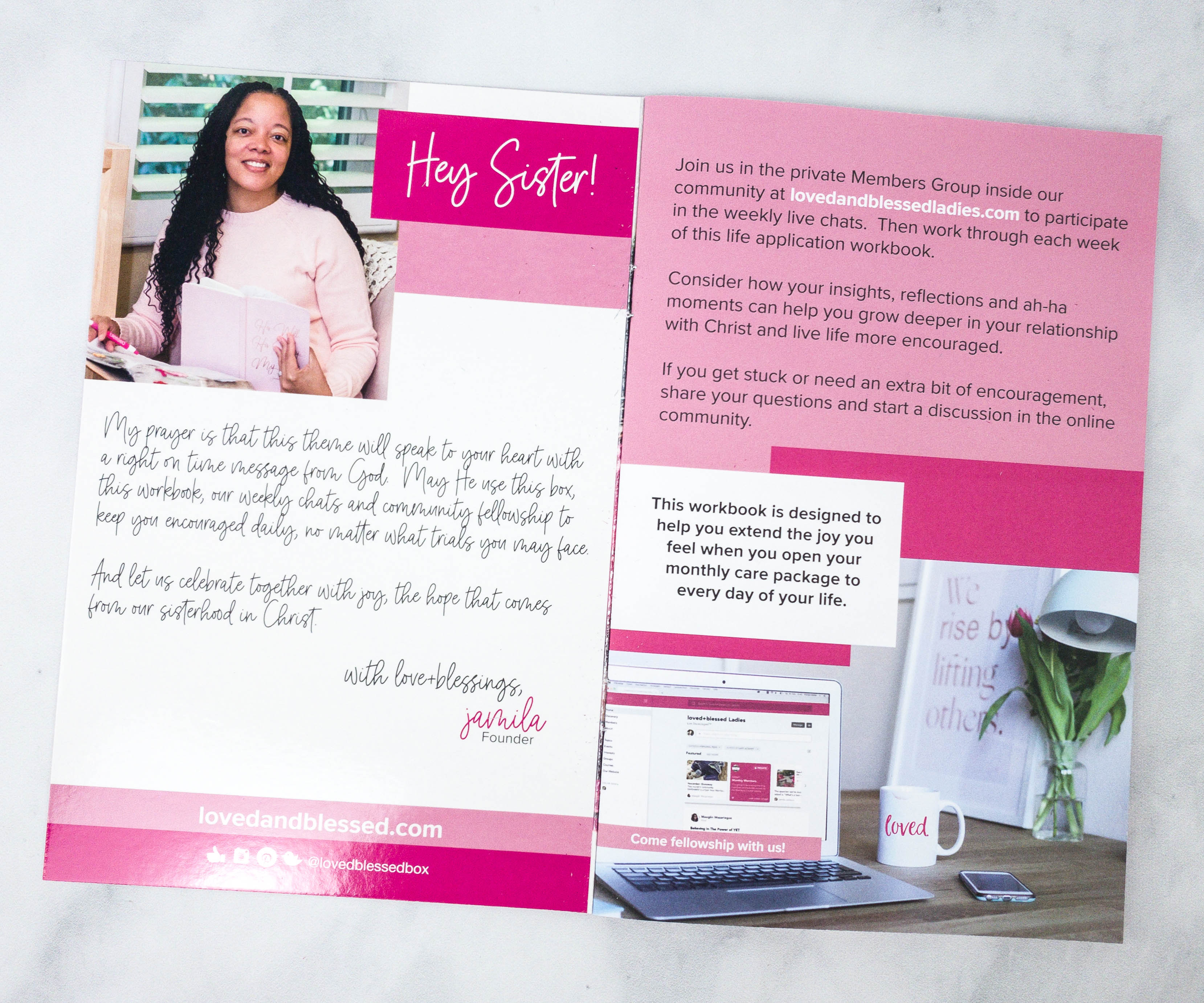 Inside is a message from Jamila, the founder of Love+Blessed.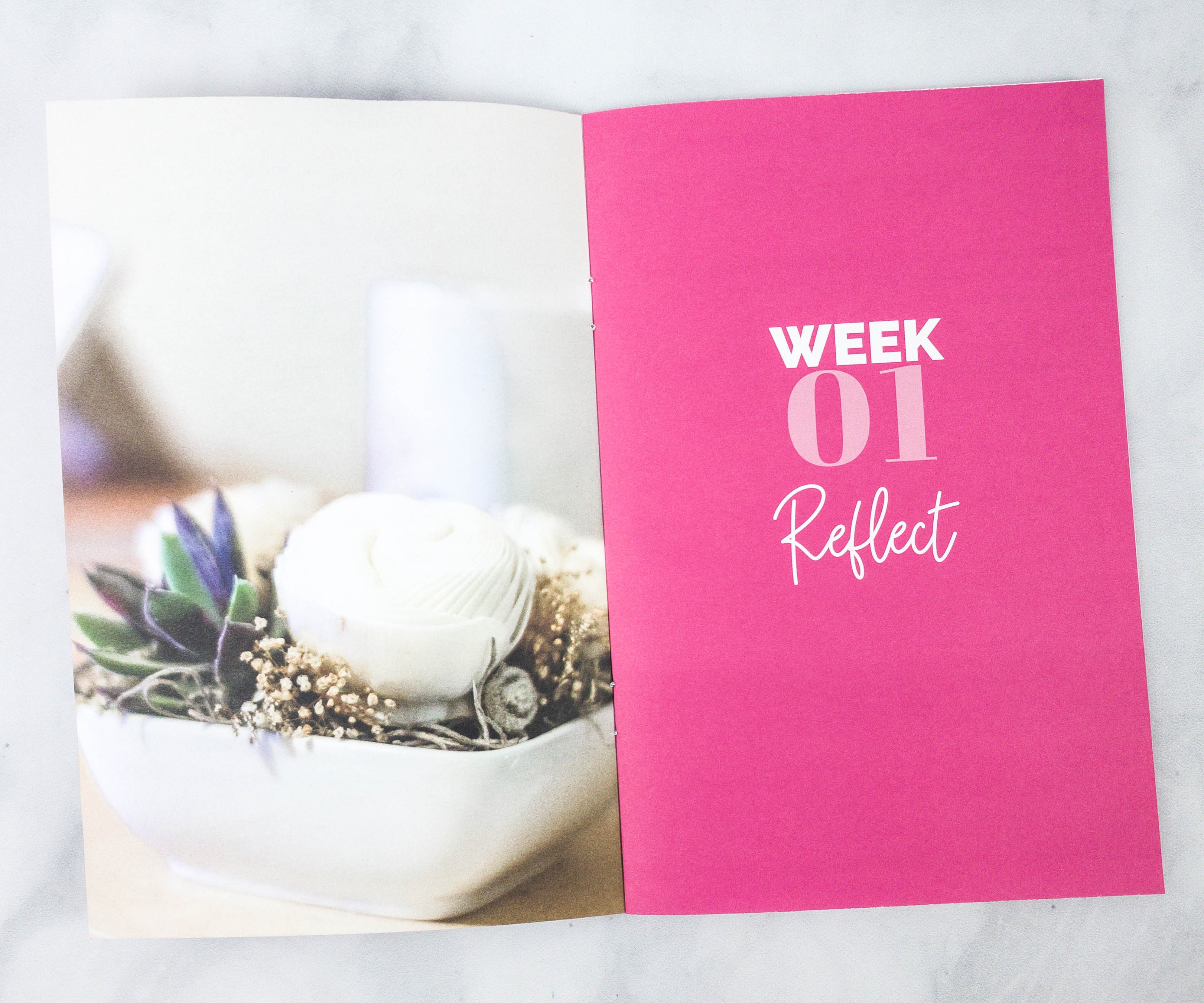 It is divided per week, and each week has a theme.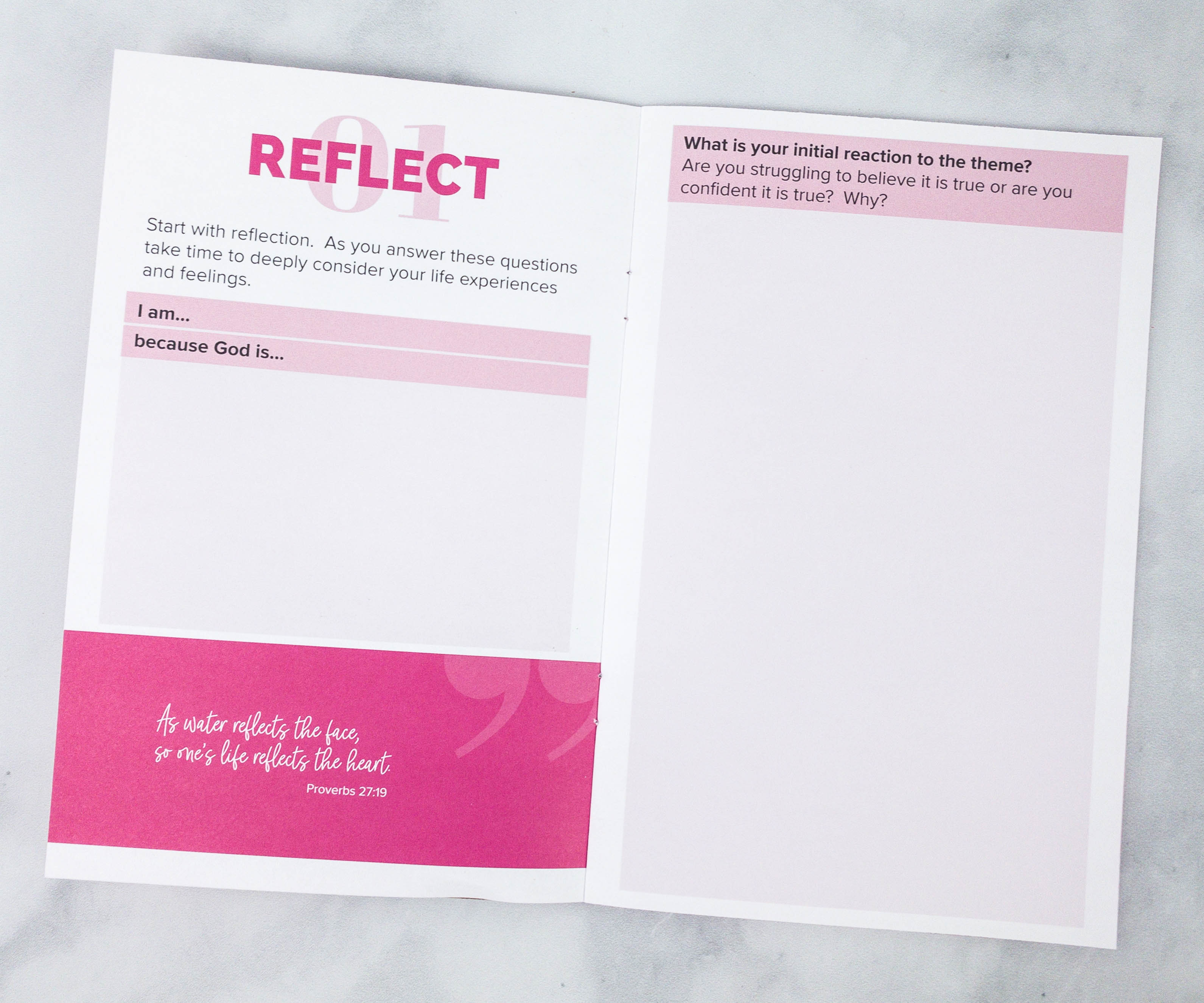 There's space where you can jot down reflections and your thoughts about this month's theme.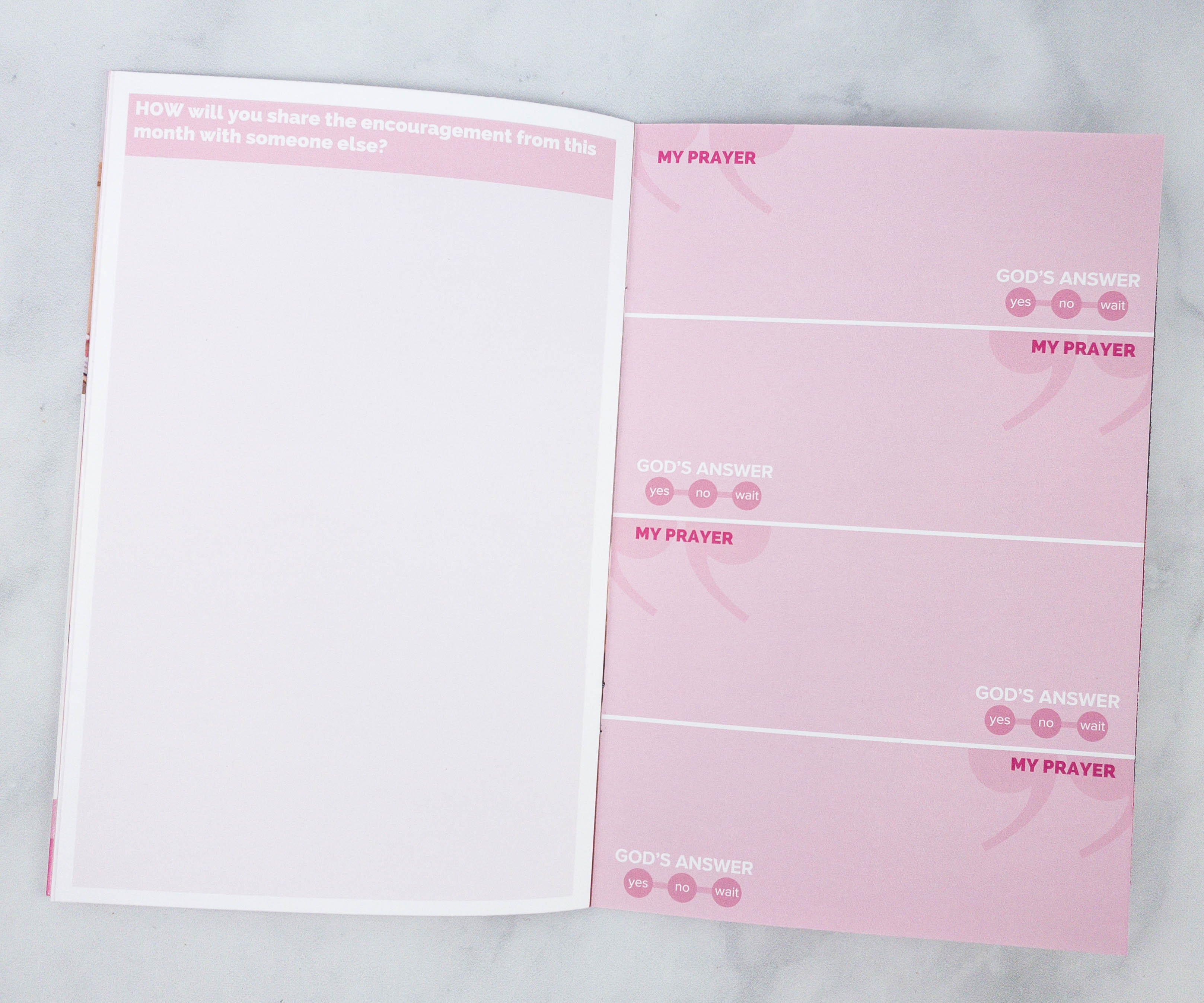 Another part of the workbook that I really love is the space where I can write prayers!
I love this month's theme! It reminds me that no matter what is happening, God always sees everything and my efforts will never go unnoticed. The positive messages in this box makes me feel that everything will be okay and even my struggles could lead to something beautiful someday. Love+Blessed boxes are always well thought out and I love that they also encourage subscribers to pass on the positivity to others!
What did you think of Loved + Blessed this month?