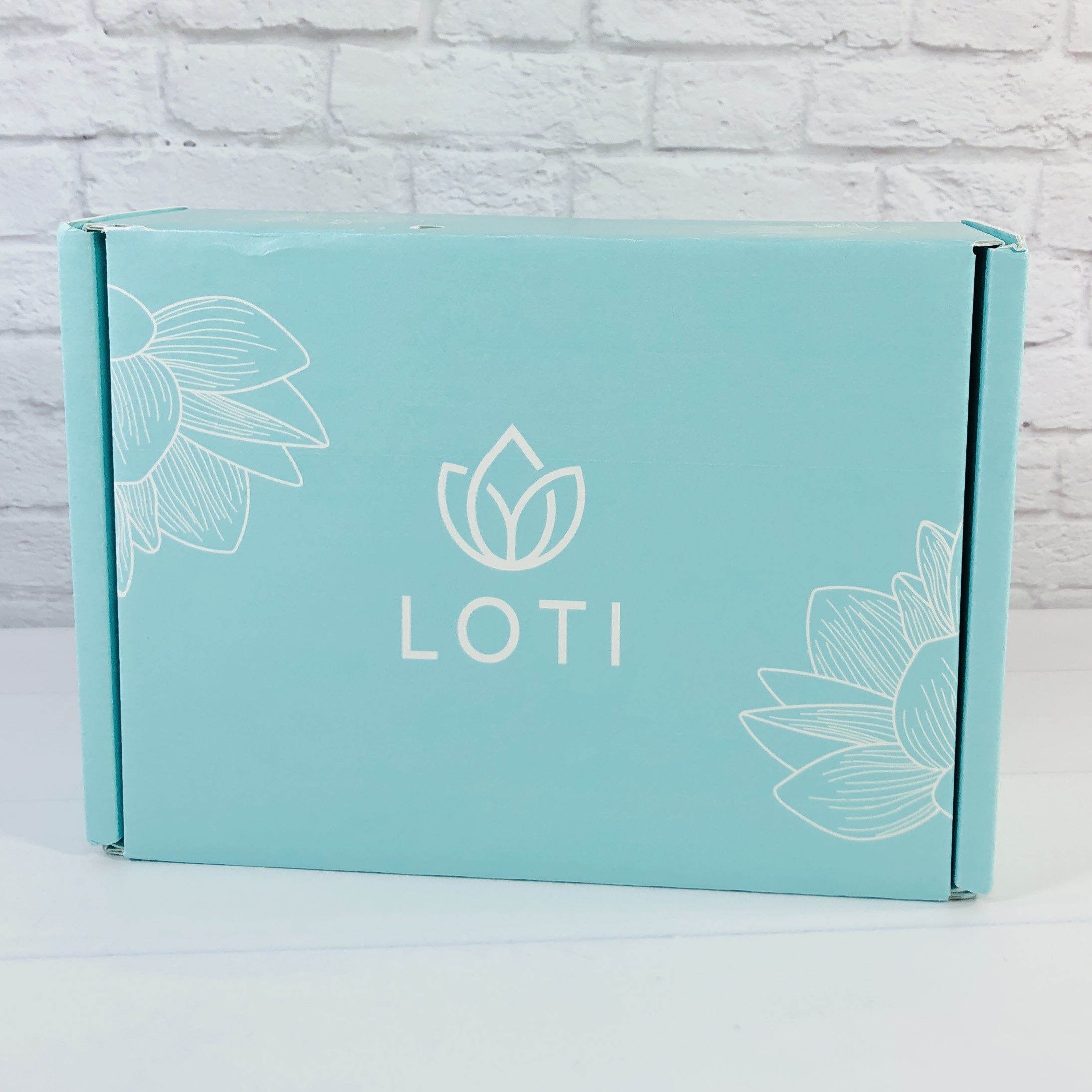 Loti Wellness is a subscription box with a focus on self-care. The box has a monthly theme curated by therapists to focus on items and rituals to promote positivity and improving one's self. Loti Wellness works with local brands and small businesses whenever they can, and choose cruelty-free and natural products. The box will have 5-8 products for self-care and wellness. The box is $49.95 CAD with lower prices on annual subscriptions – $38.95 USD – Use this link to access prices in USD. Shipping is $5.99 CAD to Canada and $7.99 CAD to the US (about $6 USD). A portion of proceeds go to CanadaHelps COVID-19 Fund.
A lotus is a flower that blooms from the mud. It symbolizes overcoming adversity and achieving your greatest potential. The Loti Wellness Box offers practical skills and products to reduce stress and anxiety, and improve your overall wellbeing.

Each Loti Wellness Box delivers the tools and strategies you need to cope with life's challenges, using research based in psychology and psychotherapy. The monthly themes focus on topics like reducing anxiety, setting goals, and even boosting positive mindsets to help you discover self-care and self-love.
DEAL: Save 10% on your first box! Just use this link and coupon code SUBSCRIBE10.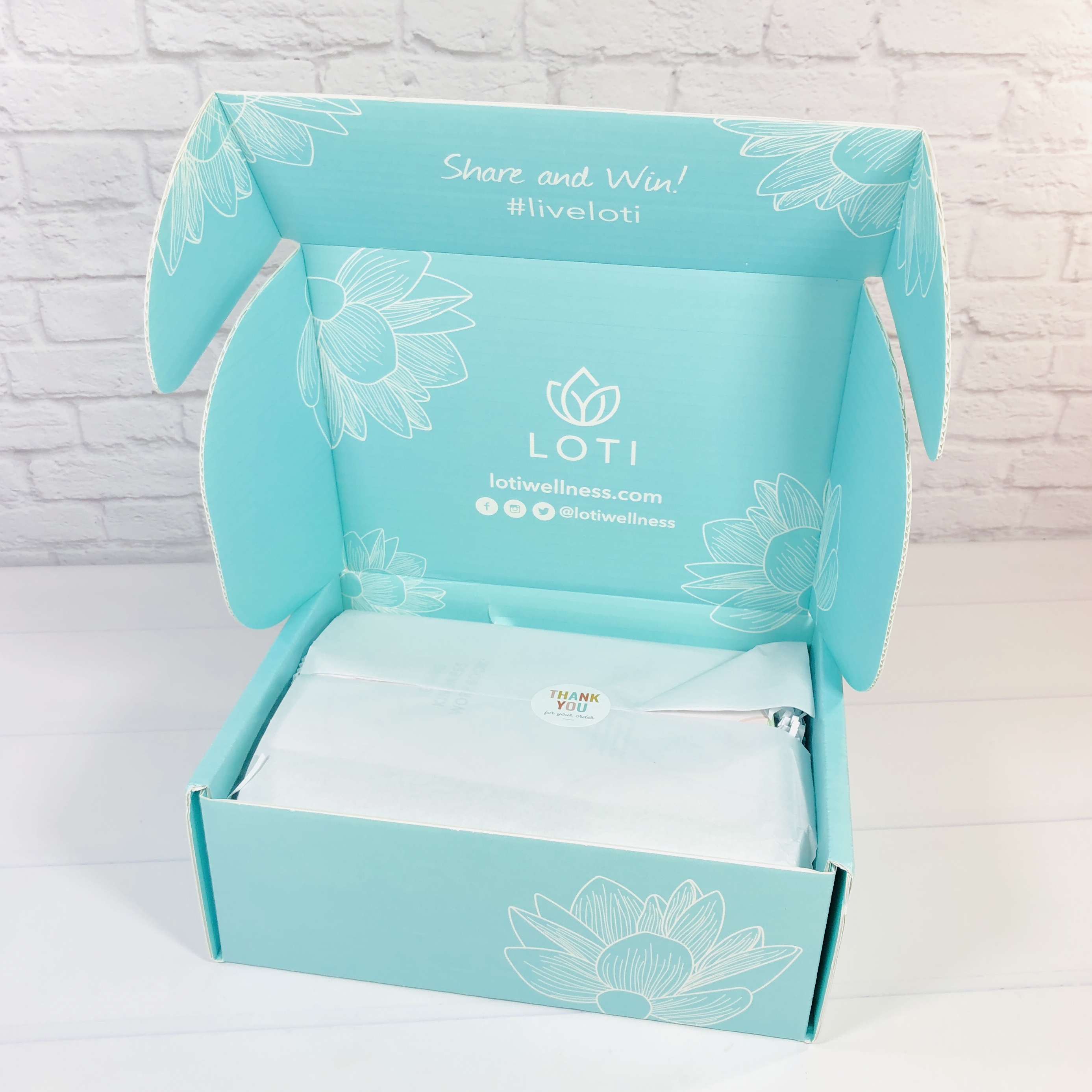 My items arrived in a lovely blue box and were wrapped in white tissue paper that was sealed with a sticker. I enjoy seeing the pretty lotus flowers all over the box!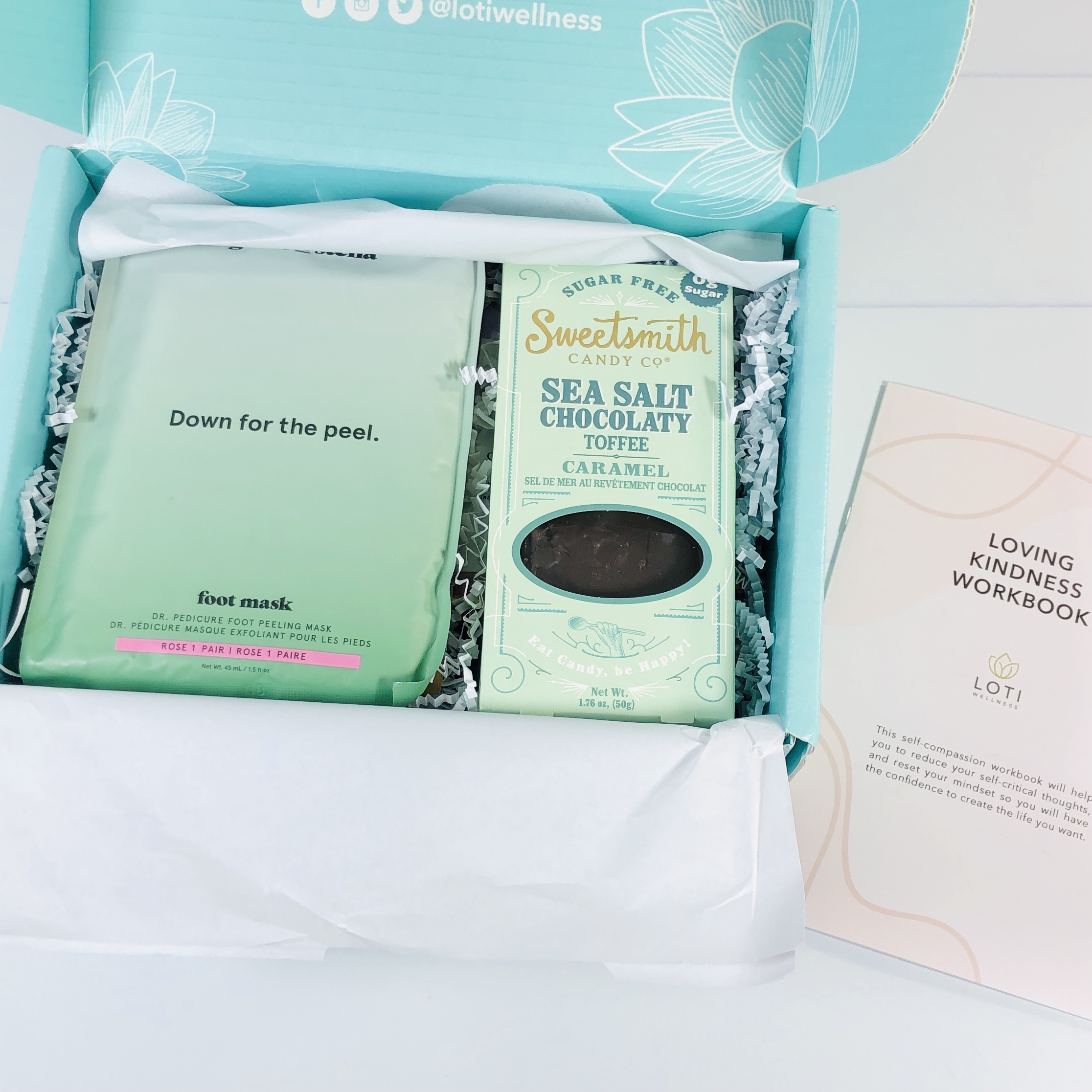 The items were snuggled into white paper squiggles.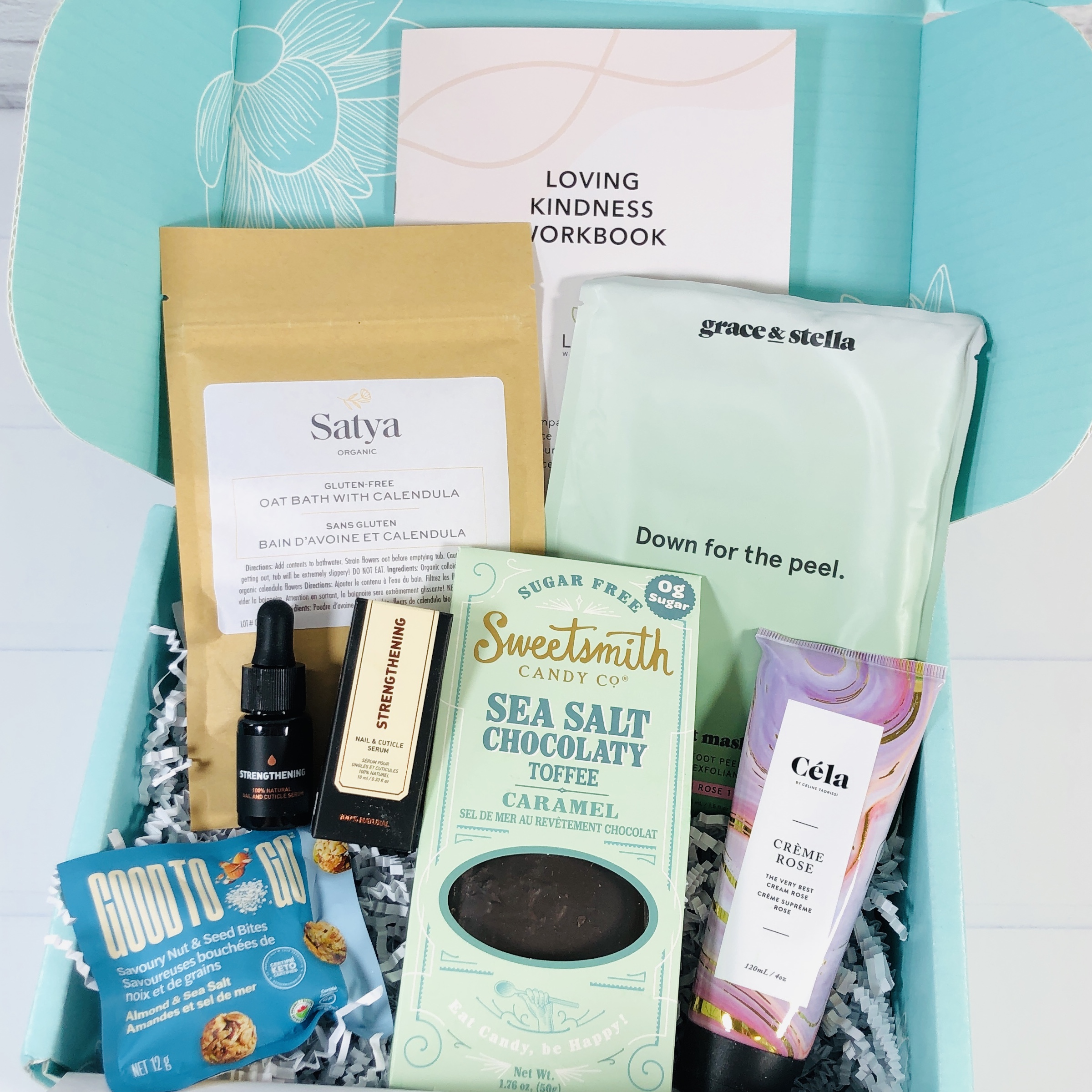 I see both familiar and new-to-me brands!
I received a brochure with the theme for February: Loving Kindness!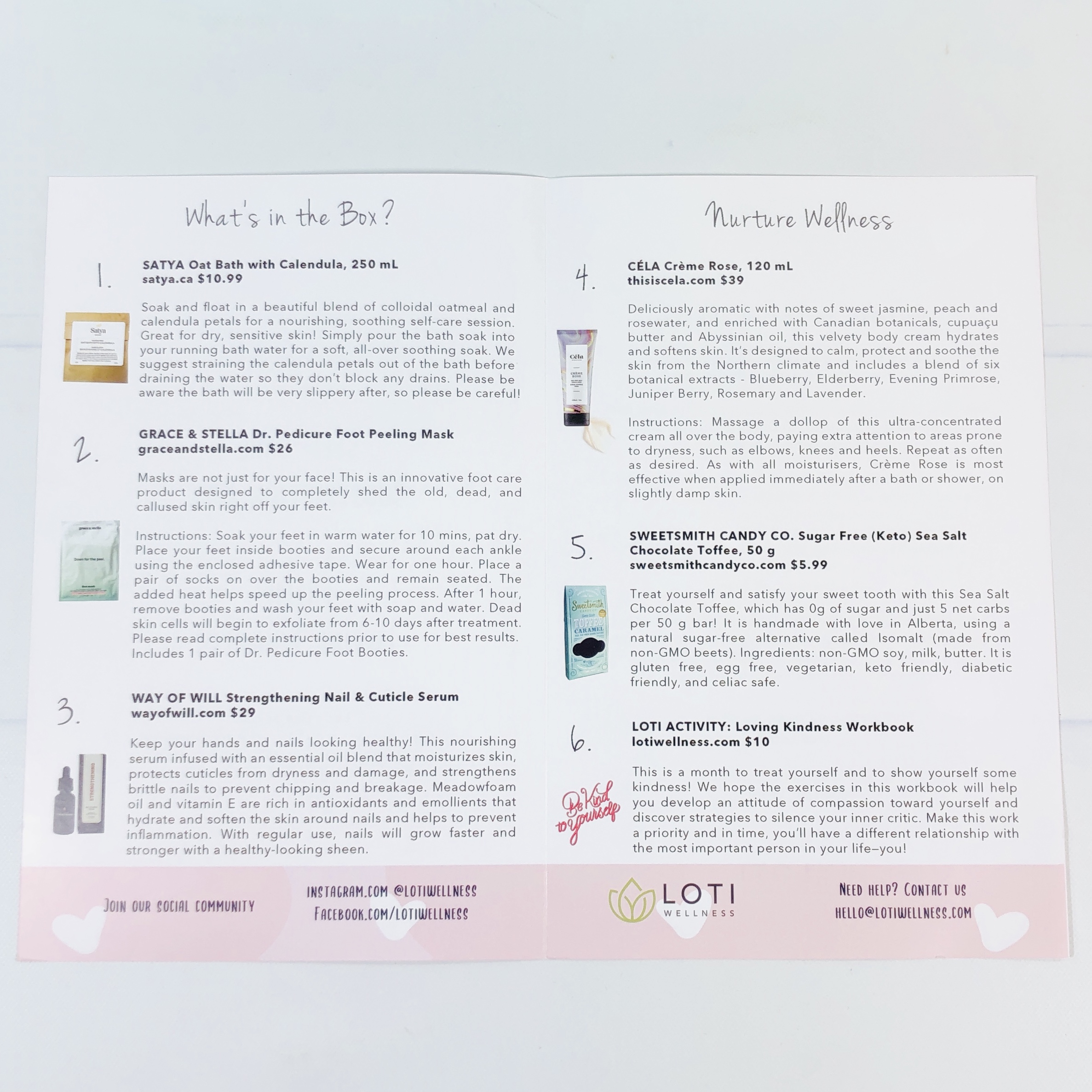 The inside of the brochure listed each item, MSRP, and website so you can stock up on more wonderful items from these brands.
The back of the brochure discussed some of the intentions of Loti.
Next up was a Loving Kindness Workbook ($10 listed value).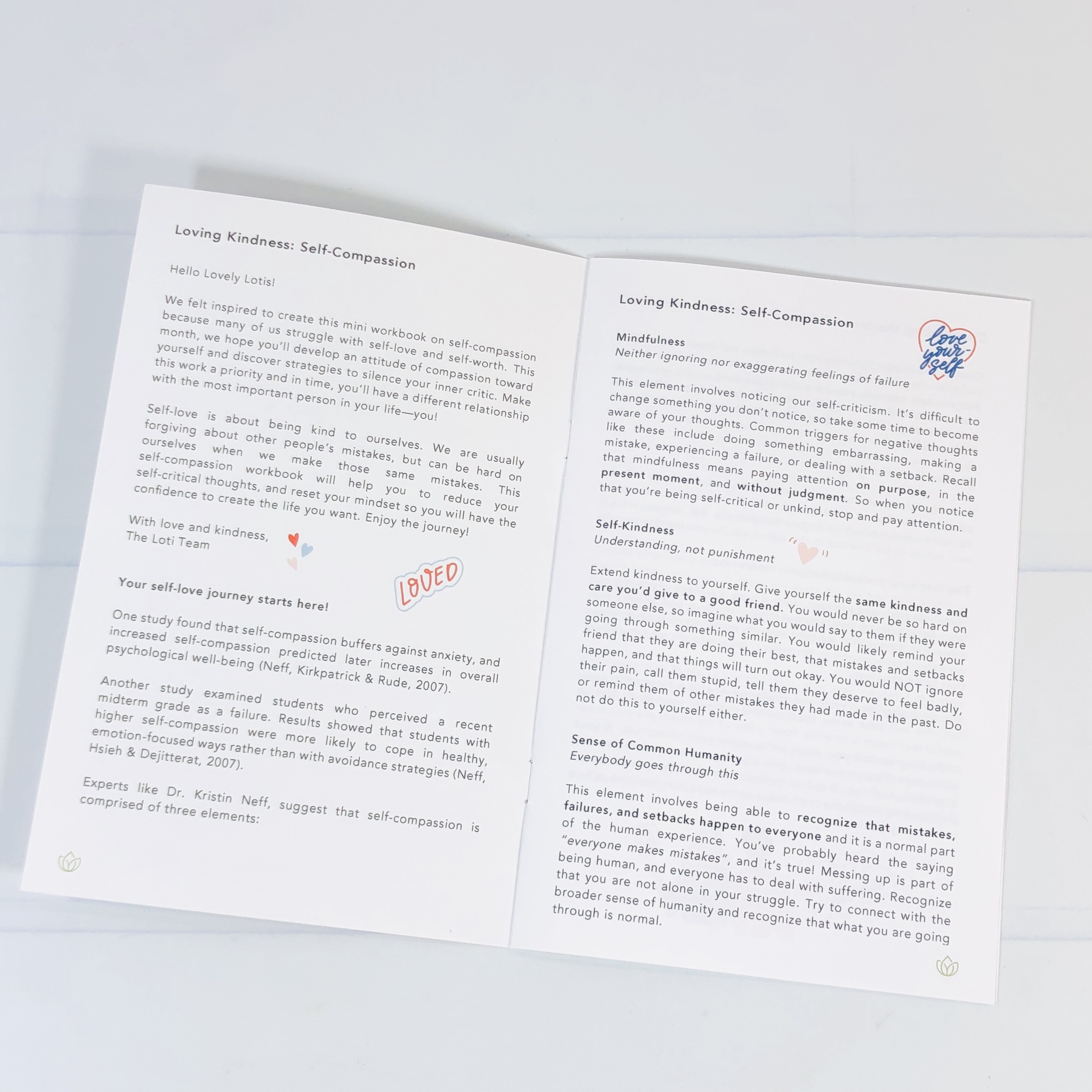 This month's focus was on being kind to ourselves. They want us to take care of #1!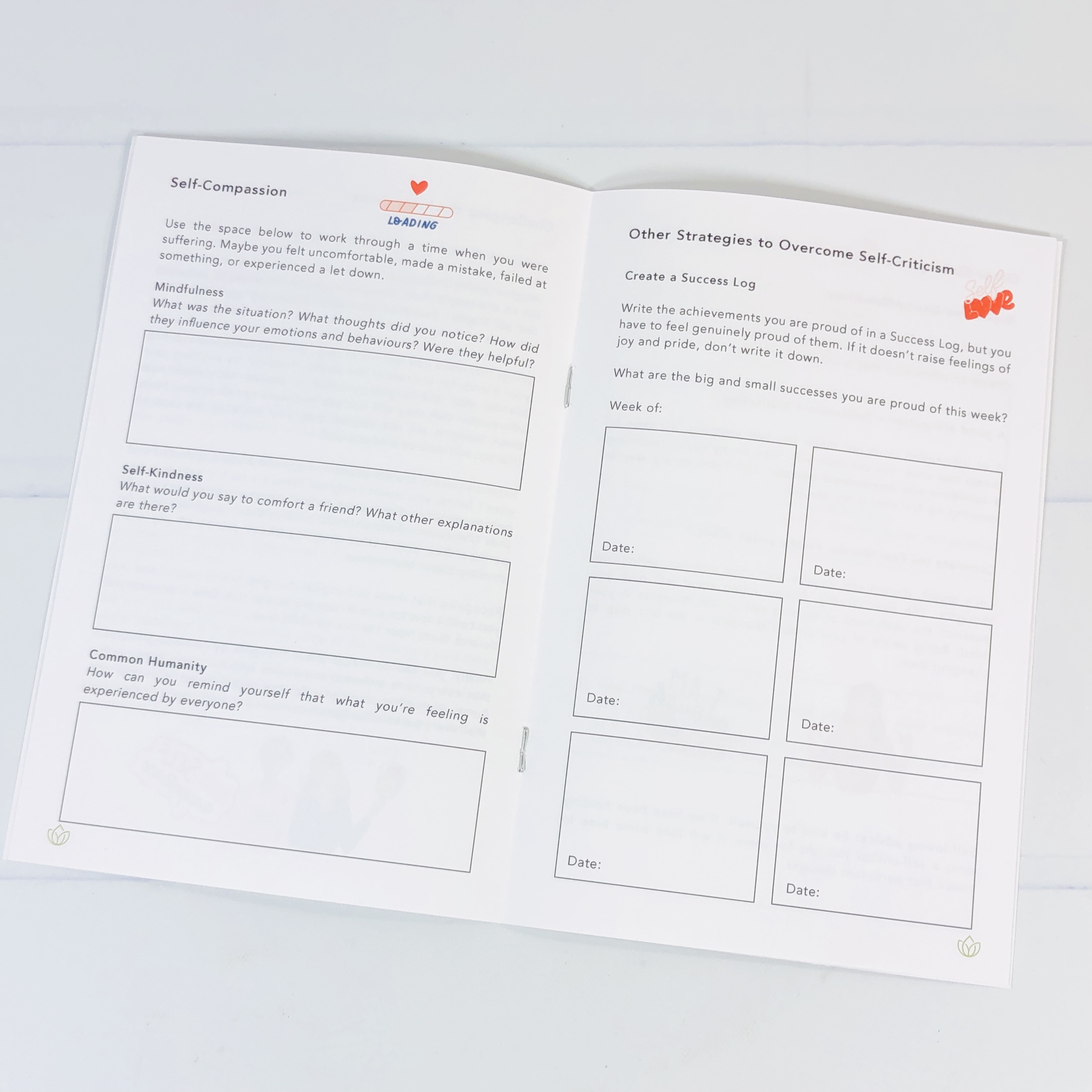 The booklet discussed how to challenge your inner critic, how to stop being your biggest critic, and other ways to boost our psyche. There are spaces to write in answers to questions so we can reflect on how we speak to our inner selves. There were 10 pages in all.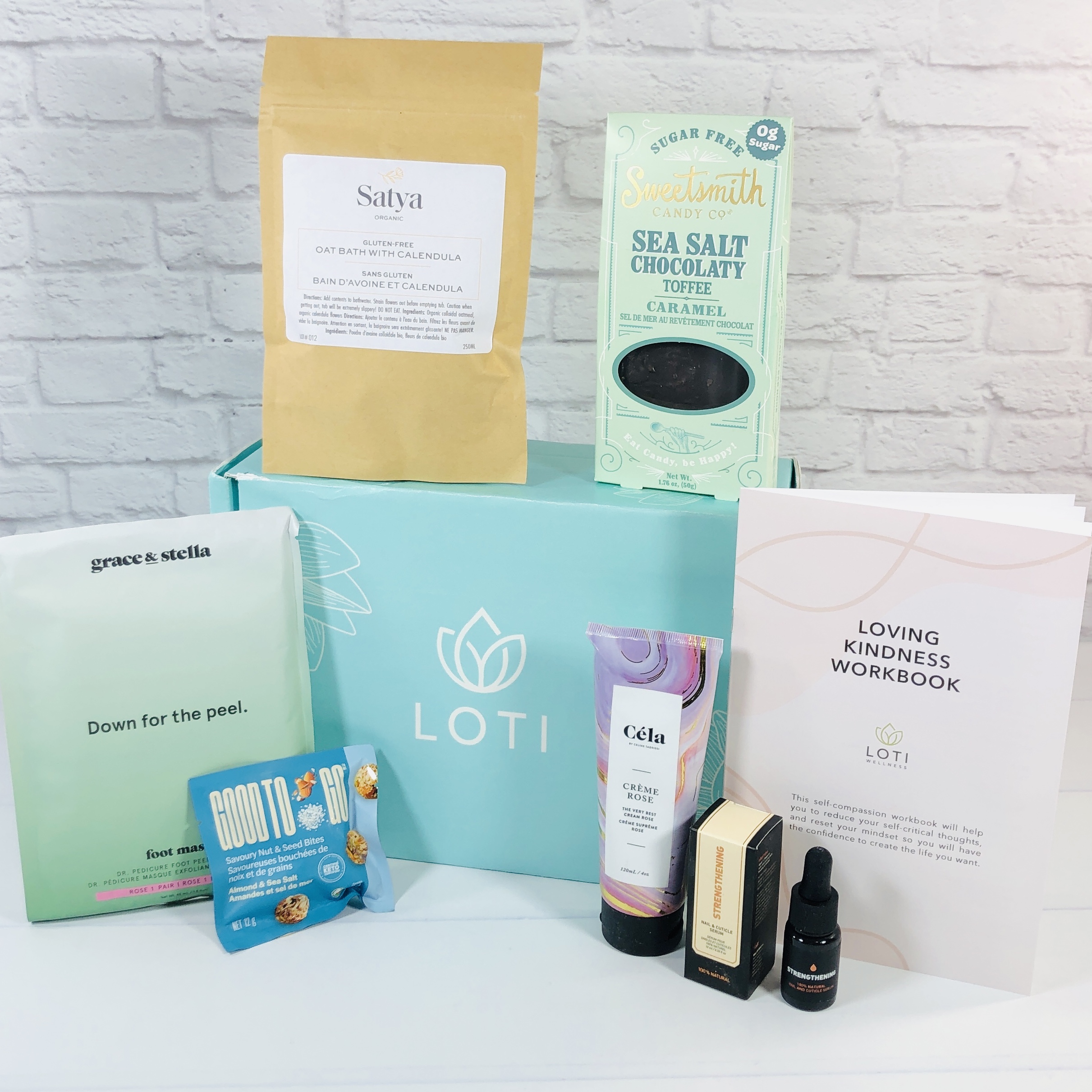 Everything in my box!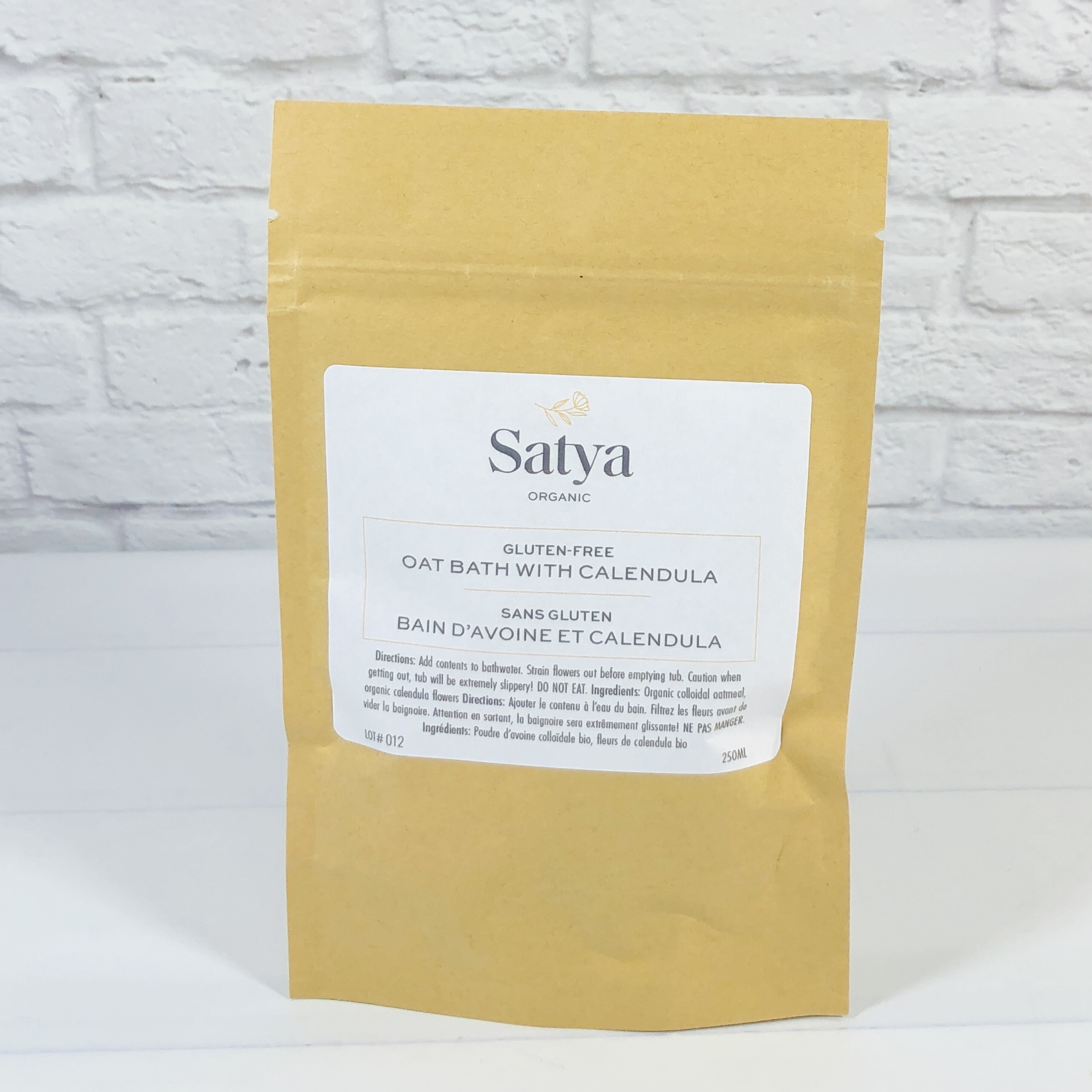 Satya Oat Bath with Calendula ($9.99) is a simple mix of calendula and colloidal oatmeal that is supposed to soothe and nourish dry, itchy skin.
Just add to bathwater and soak in the goodness. I would suggest putting it in some cheesecloth or a giant tea bag to keep the petals from clogging the drain. The bag is completely full with oat powder and some petals and smells a little like oatmeal.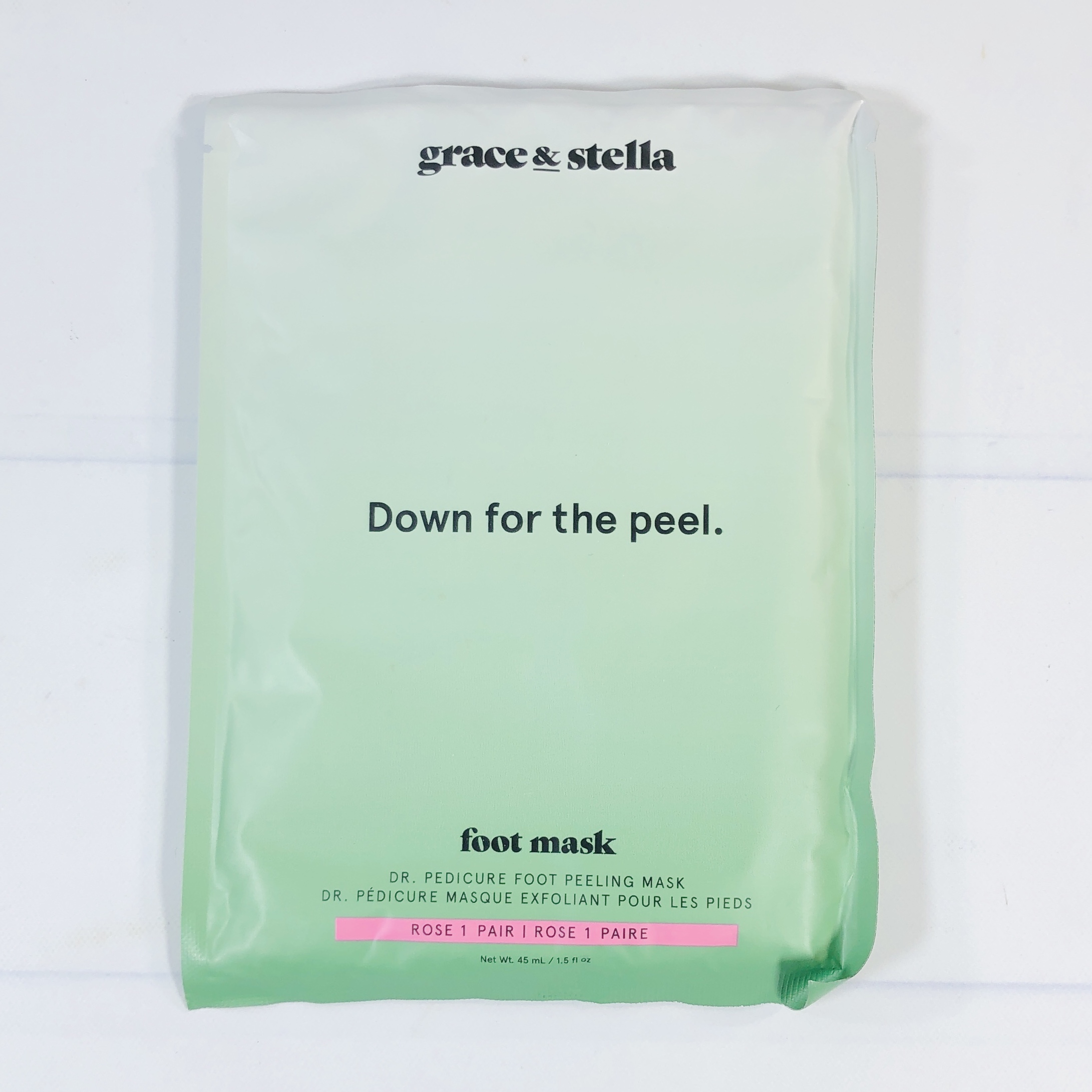 Grace & Stella Dr. Pedicure Foot Peeling Mask ($20) I received this in a different subscription box last year and it made such a difference in my feet, which haven't had a professional pedicure in the past 12 months. I am so ready to do this again.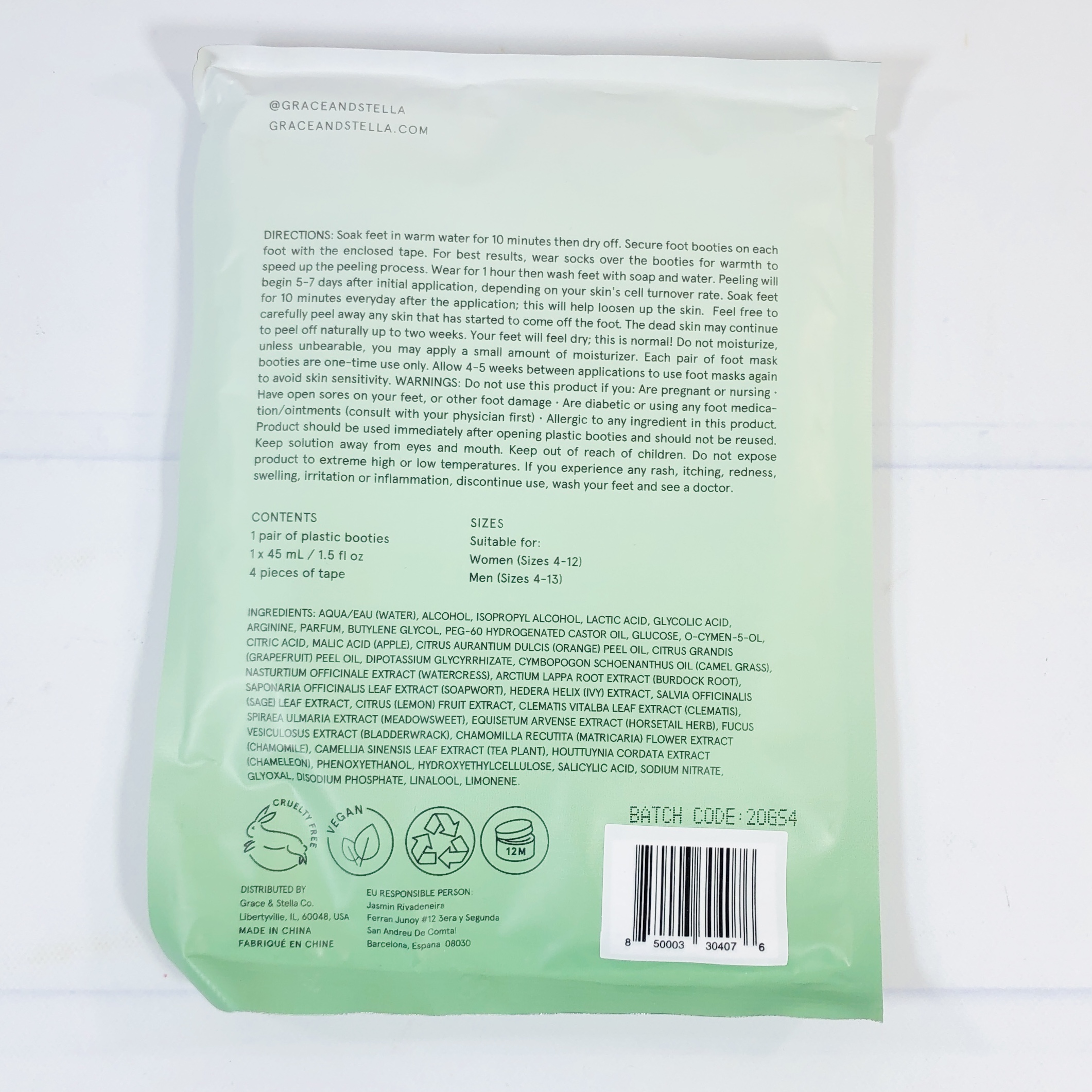 You soak your feet for a few minutes and then put on the plastic booties, cover with an old pair of socks, and then kick back and watch some tv for a while since you can't walk while wearing these. I placed an old towel under my feet too, just in case it spilled. The peeling starts after a week or so. It is gross and yet so satisfying. I feel like it took forever for the peeling to stop. I'm going to wait a little longer since I don't want peeling feet this month (not very romantic for Valentine's Day or my anniversary later this month) but I am ready for this to be done with by spring break.
Céla Créme Rose ($31 USD) I LOVE this lotion! It is such a beautifully scented body cream that leaves my skin soft and softly scented. Despite the name, it doesn't smell like roses!
It's kind of hard to read this but the link lists the full ingredients. The scent has notes of jasmine, peach, and rosewater and I think it smells very similar to La Vie est Belle or Flowerbomb perfume.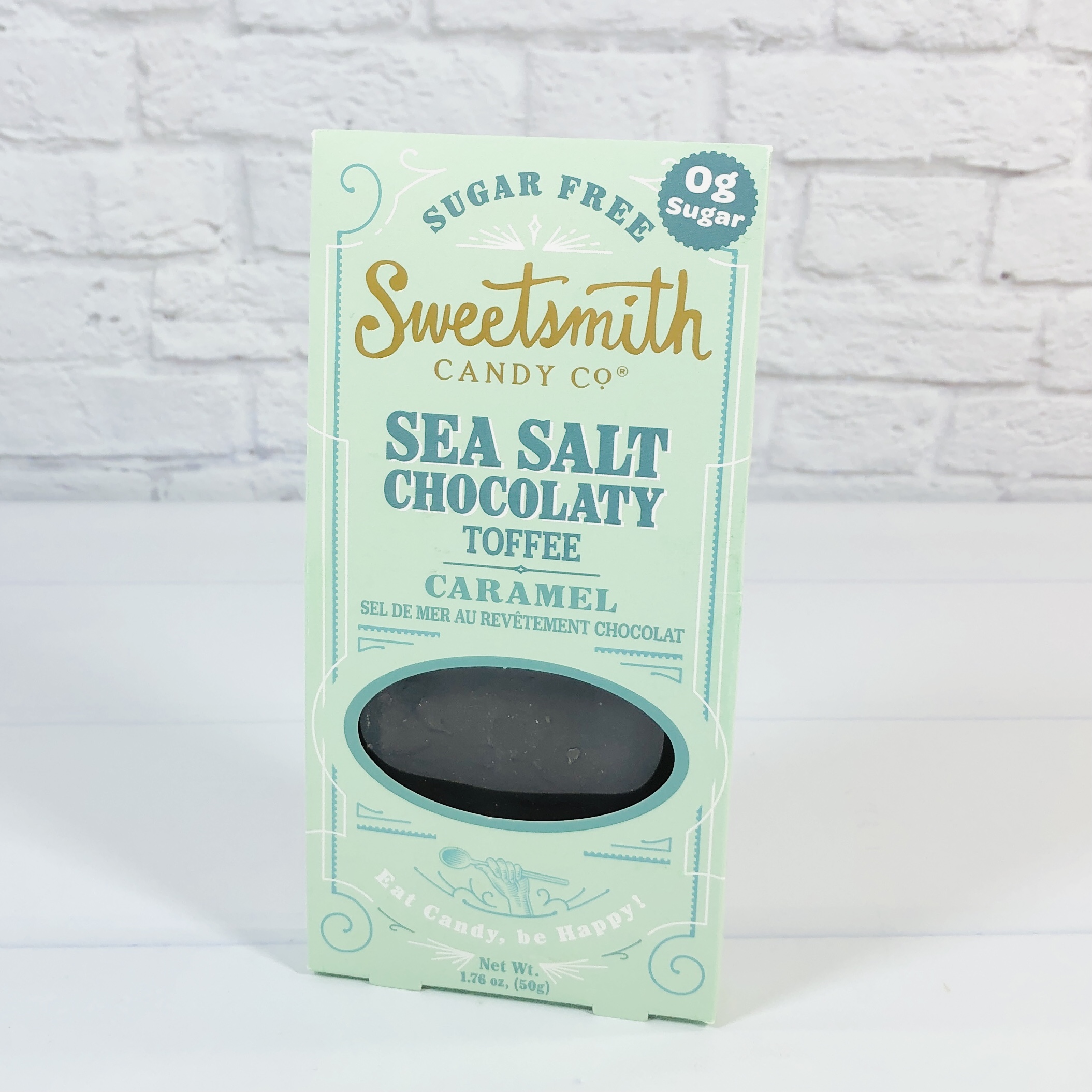 Sweetsmith Candy Co. Sugar-Free (Keto) Sea Salt Chocolate Toffee ($5.99 CAD, about $4.72 USD) Wait, does that say sugar-free toffee? If I didn't read that on the box, I wouldn't have known that, it tastes like the real deal!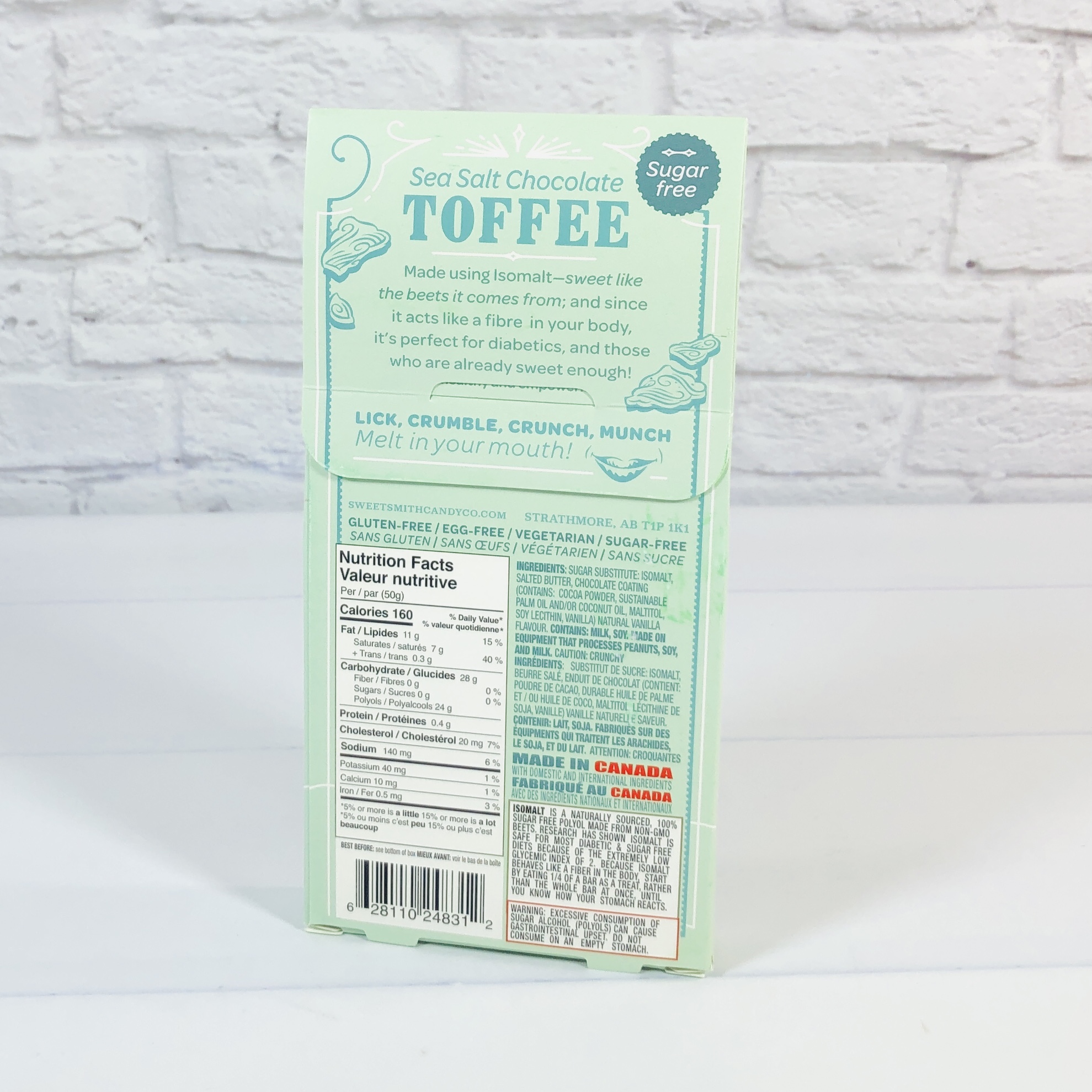 It is sweetened with isomalt, a sugar substitute derived from beets. It passes through the body undigested, doesn't promote tooth decay, and may cause stomach upset if eaten in large quantities, so although this is a single serving, I am going to share with my family just in case.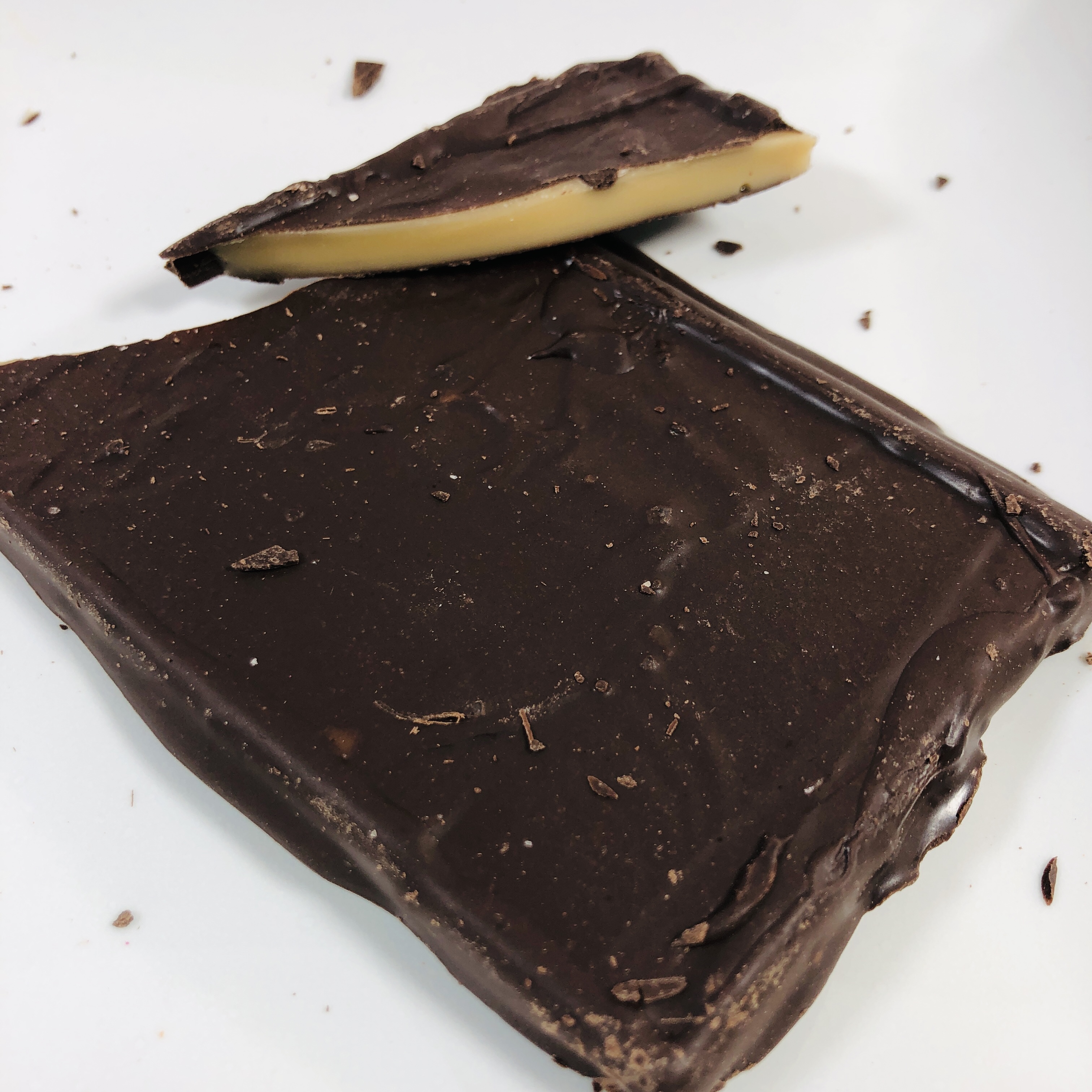 The toffee is the perfect consistency, and tastes sweet and salty. The chocolate coating is not too sweet and that is actually a good thing, it really showcases the buttery goodness of the toffee.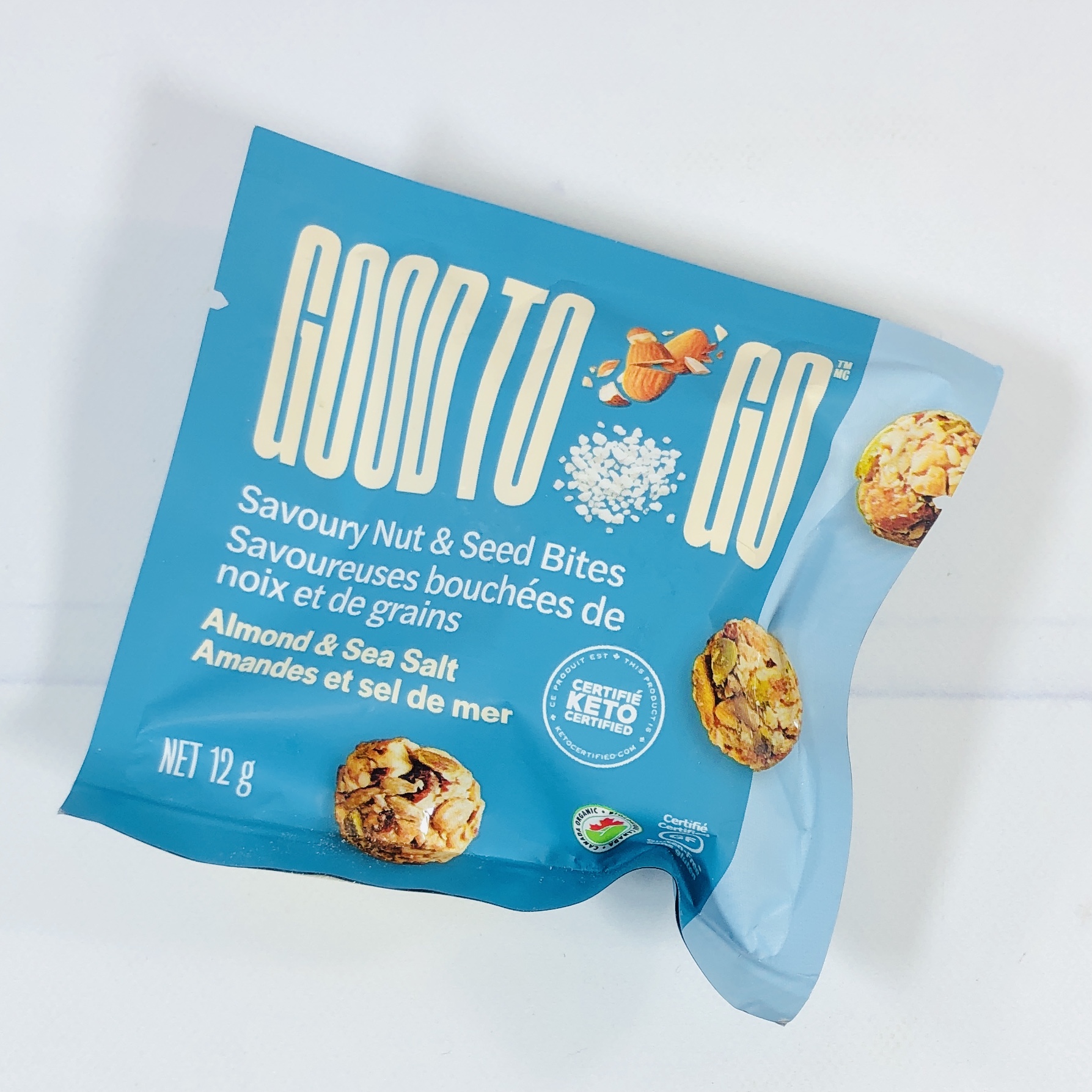 Good To Go Savoury Nut & Seed Bites I love nut and seed combos, they are my favorite type of snack, but what would a savory version taste like?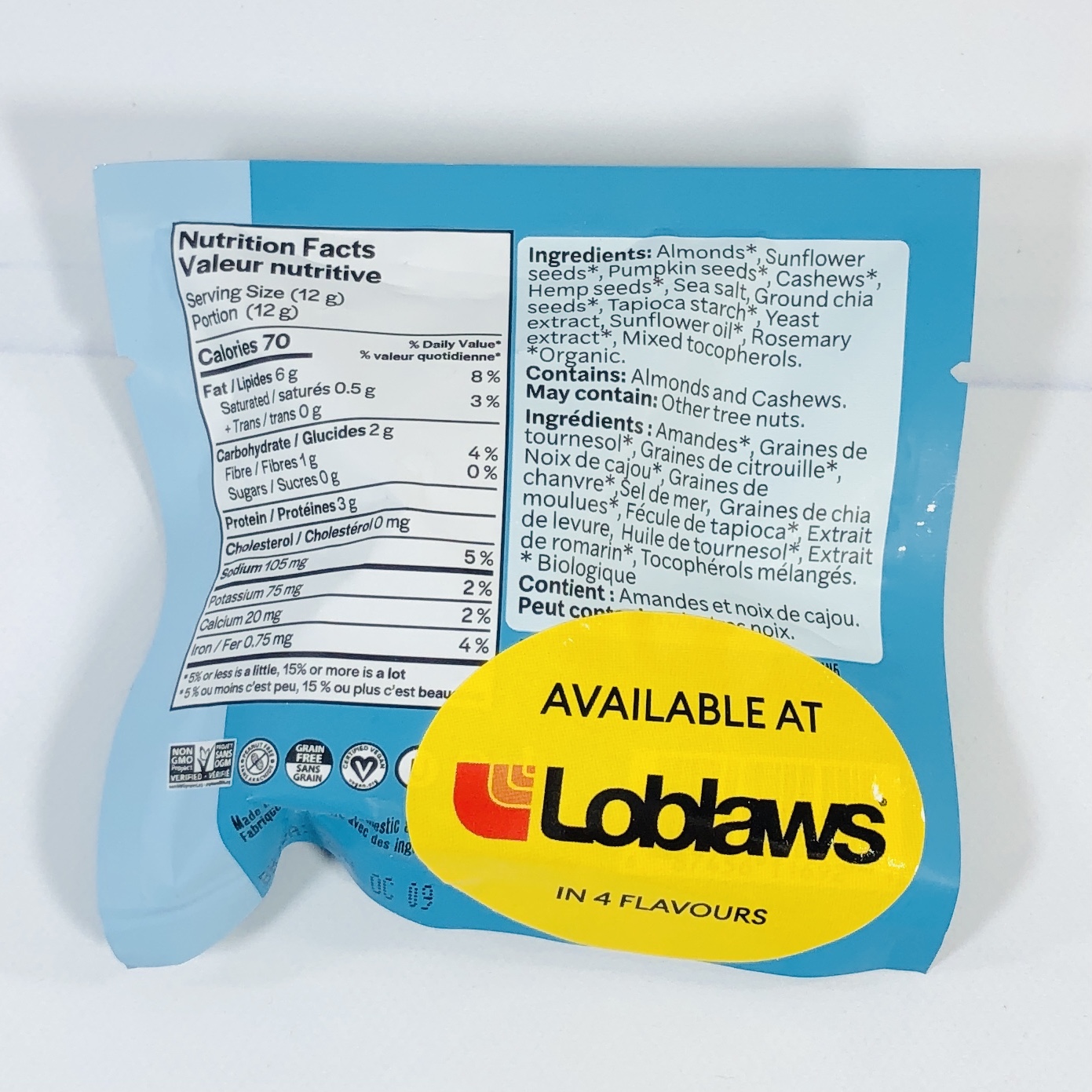 Almonds, sunflower seeds, and pumpkin seeds plus a few others were combined with yeast, salt, and rosemary extract.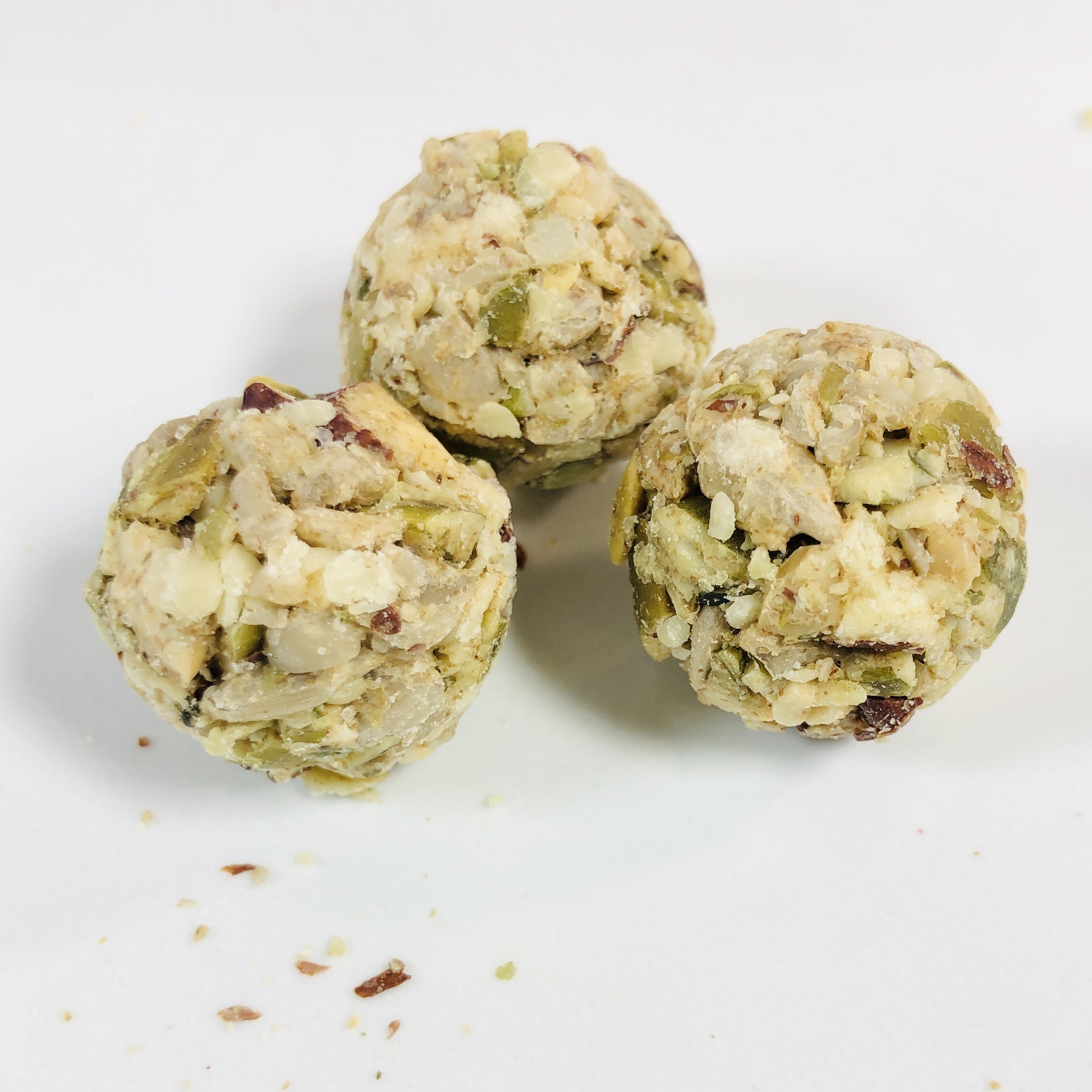 Actually, they are pretty tasty! They are a bit saltier than the combos I usually eat but the toasted flavor of the nuts was spot on. I don't know that they are more savory than other bites, the rosemary wasn't strong on my palate at all.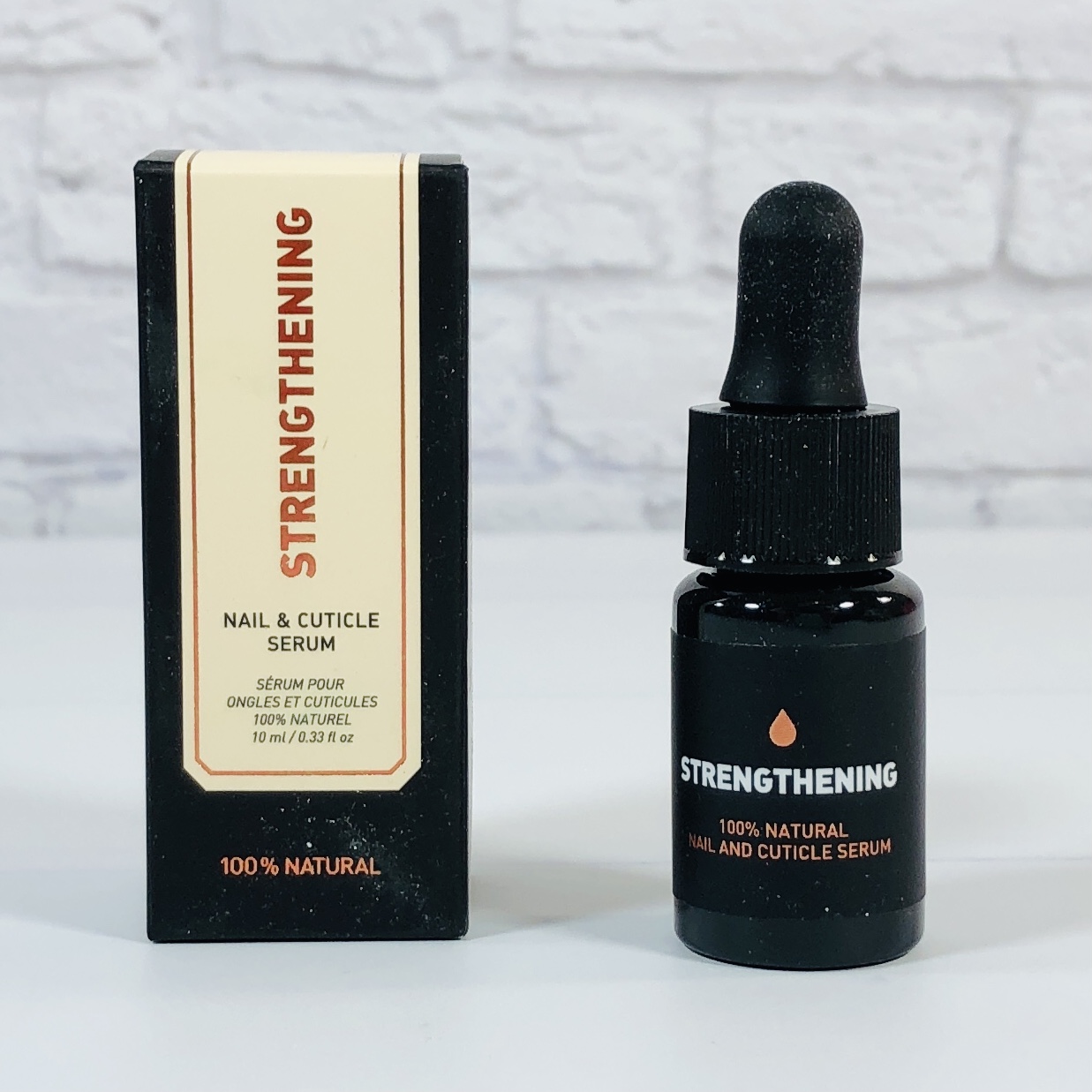 Way Of Will Strengthening Nail & Cuticle Serum ($24) I always remember to apply lotion to my hands before bed, but for some reason I forget cuticle oil. Sadly, my cuticles know this and are looking ragged.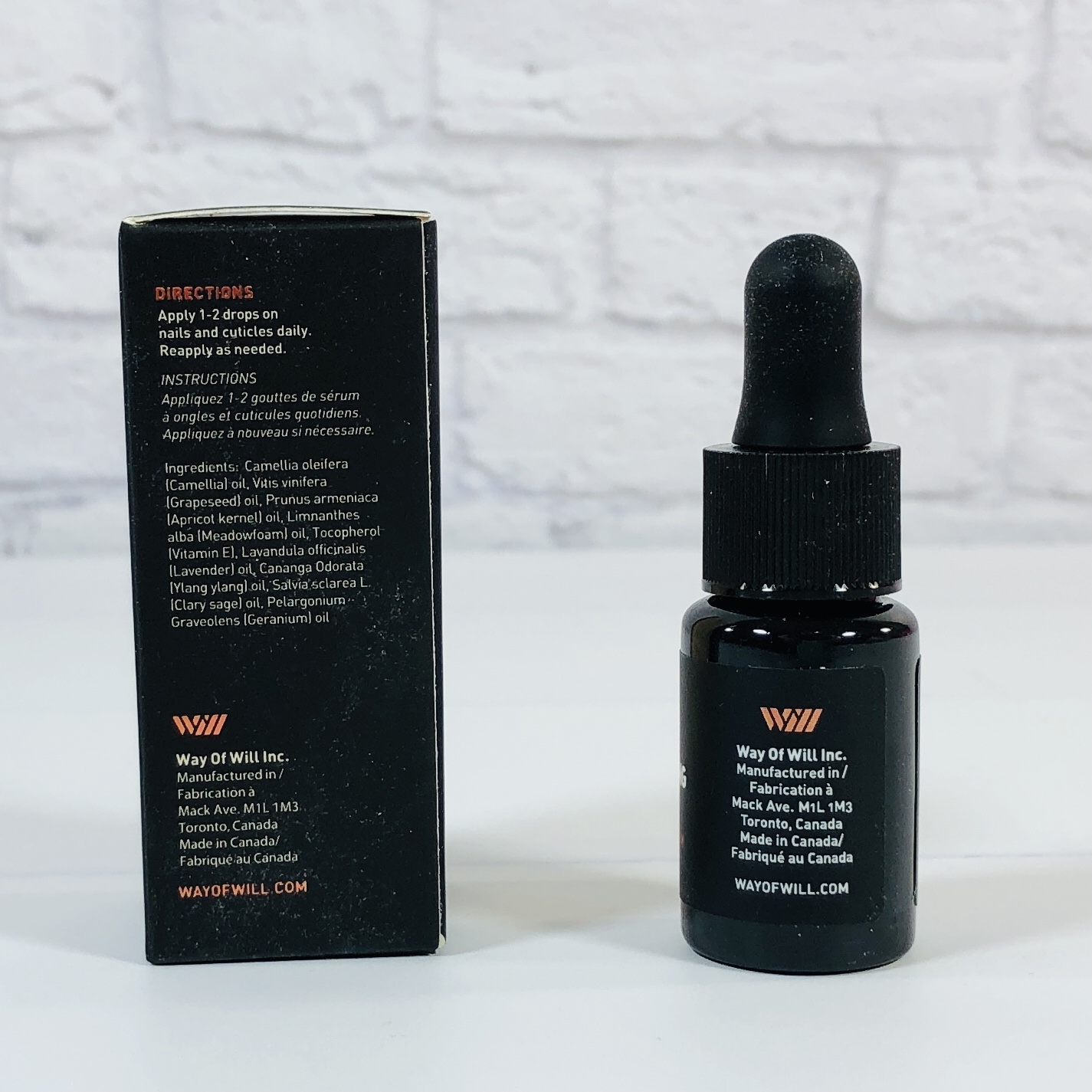 A variety of plant oils such as camellia, grapeseed, apricot, and meadowfoam are blended with vitamin E and essential oils (lavender, ylang ylang, clary sage, and geranium).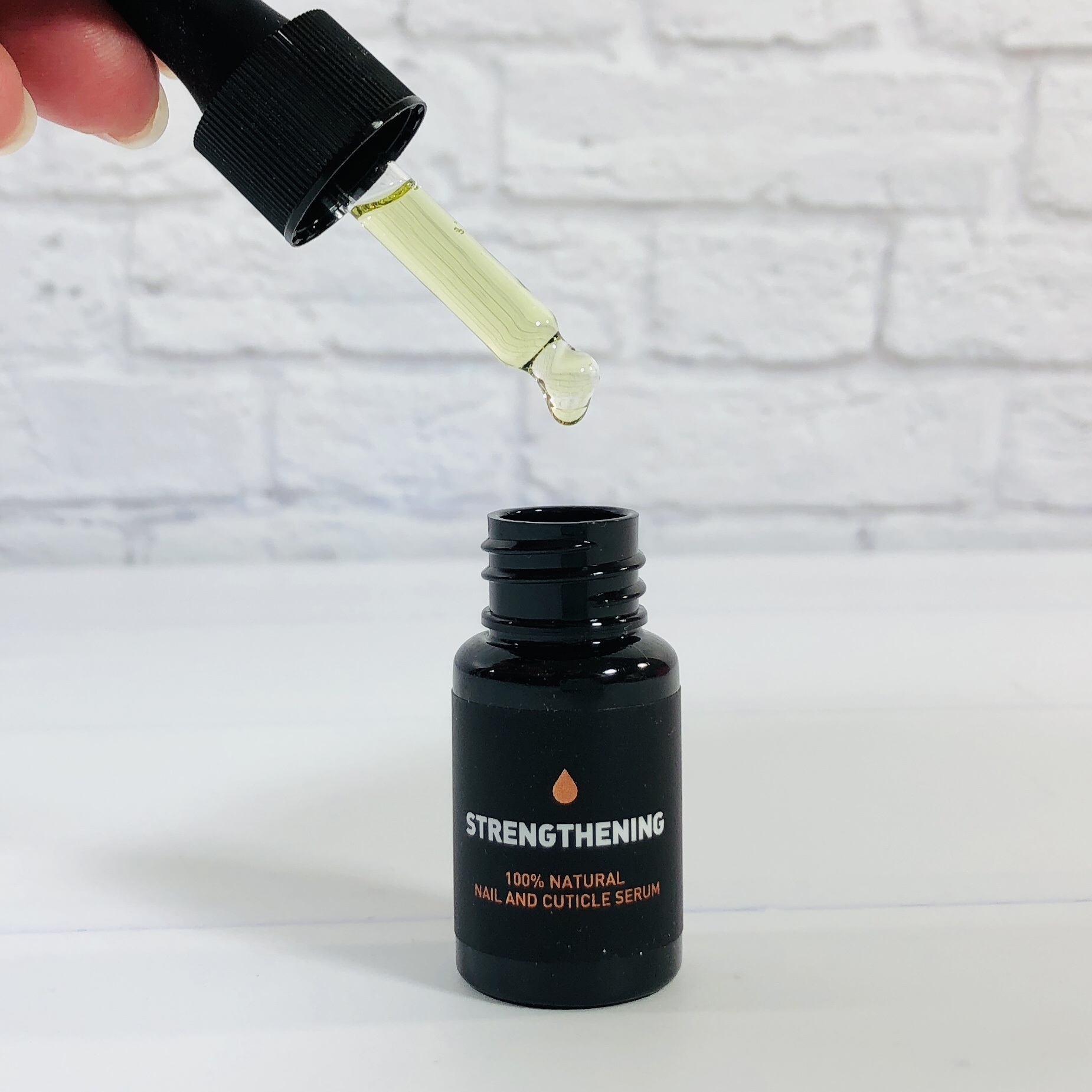 The oil is supposed to strengthen and moisturize nails while promoting healthy growth. One drop will probably do a whole hand's worth of cuticles. It smells wonderful, like lavender and geranium. Time to get in the habit of using it nightly!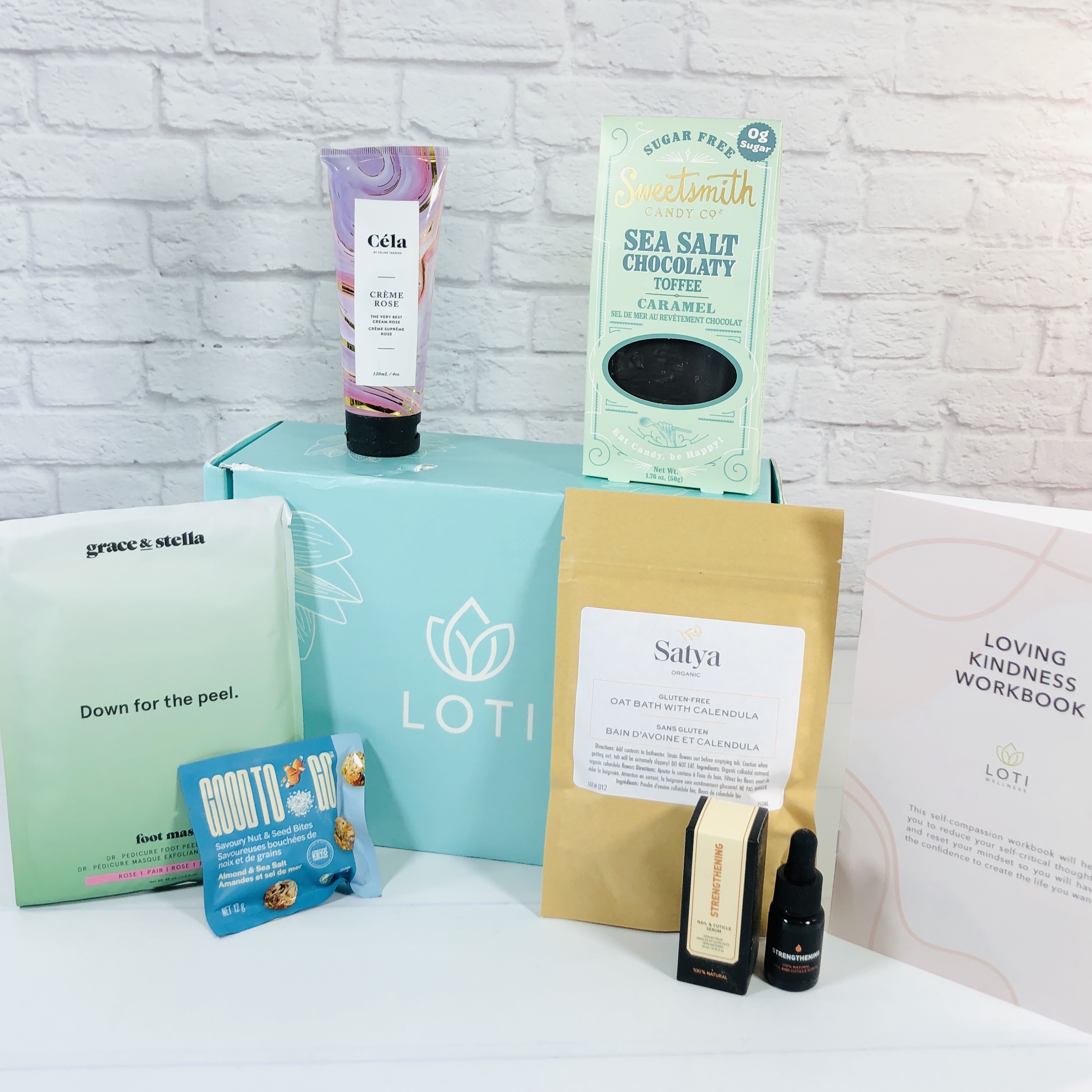 Loti has quickly become one of my favorite subscription boxes, I look forward to its arrival every month and enjoy using each product! The booklet is helpful for working on emotional wellness and the rest of the items help my body, both inside and out. The candy was so good, I couldn't believe it wasn't made with sugar! The nut snack was delicious, one of my favorite type of snack. The foot peel will be used soon and the body lotion, cuticle cream, and bath soak are super luxurious items, perfect for taking care of my dry skin needs.
What do you think of this self-care subscription?