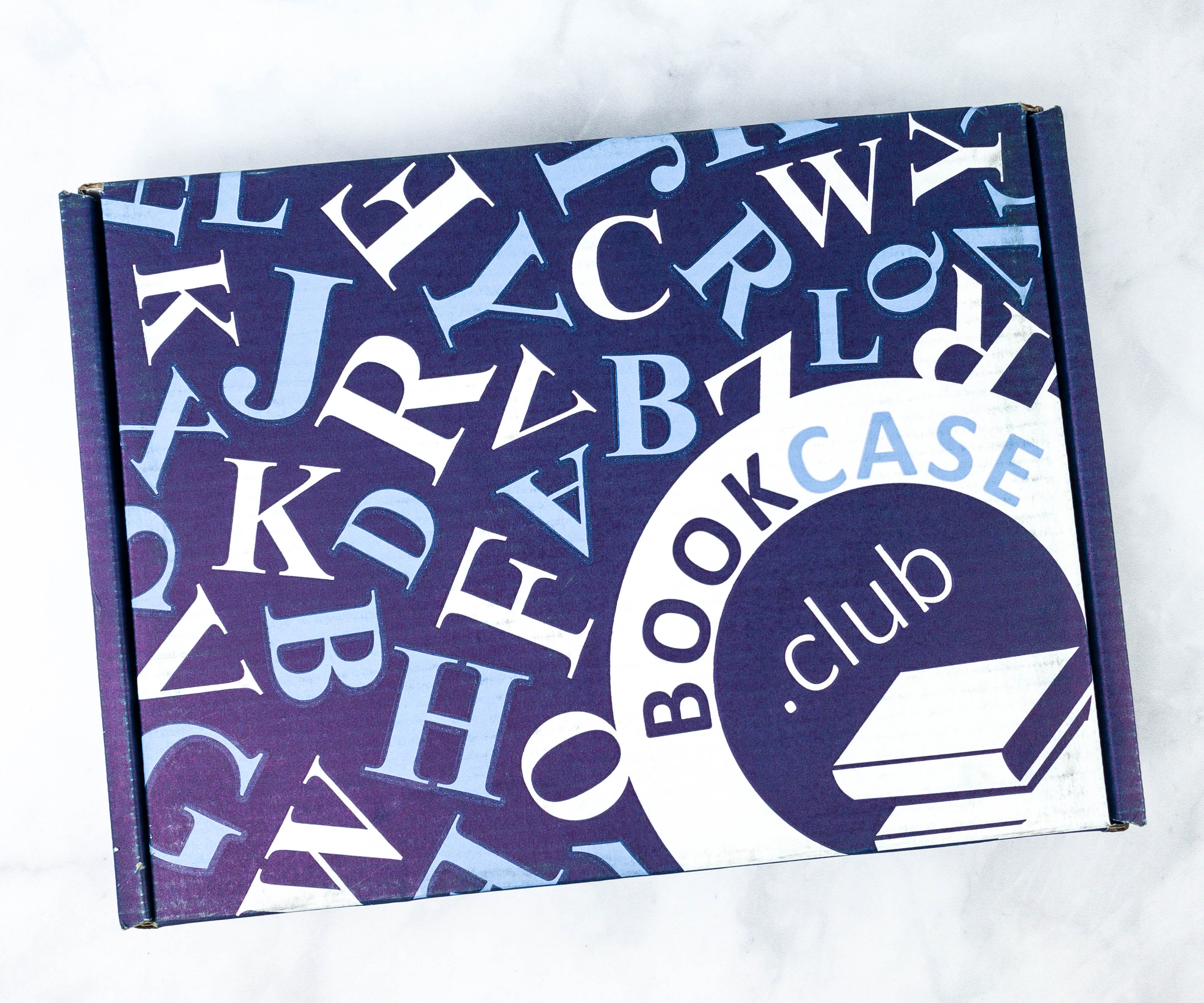 BookCase.Club now has a subscription for children of all ages – the Kids BookCase Club! Starting at $9.99 each month, you'll get a monthly shipment of handpicked books that you and your kids will surely love. Each BCCKids case comes with three handpicked children's books, chosen to ignite the imagination and inspire creativity.
You can customize the subscription depending on your child's gender and age range. Available age categories are newborn to 2 years old, 2 to 4 years old, 5 to 6 years old, 7-8 years old, and pre-teen.
This is the Pre Teens Case with three activity or chapter books.
DEAL: Save 50% on your first month! Use coupon code HELLOSUB501M. OR Get 10% off your entire order! Use coupon code HELLOSUB10.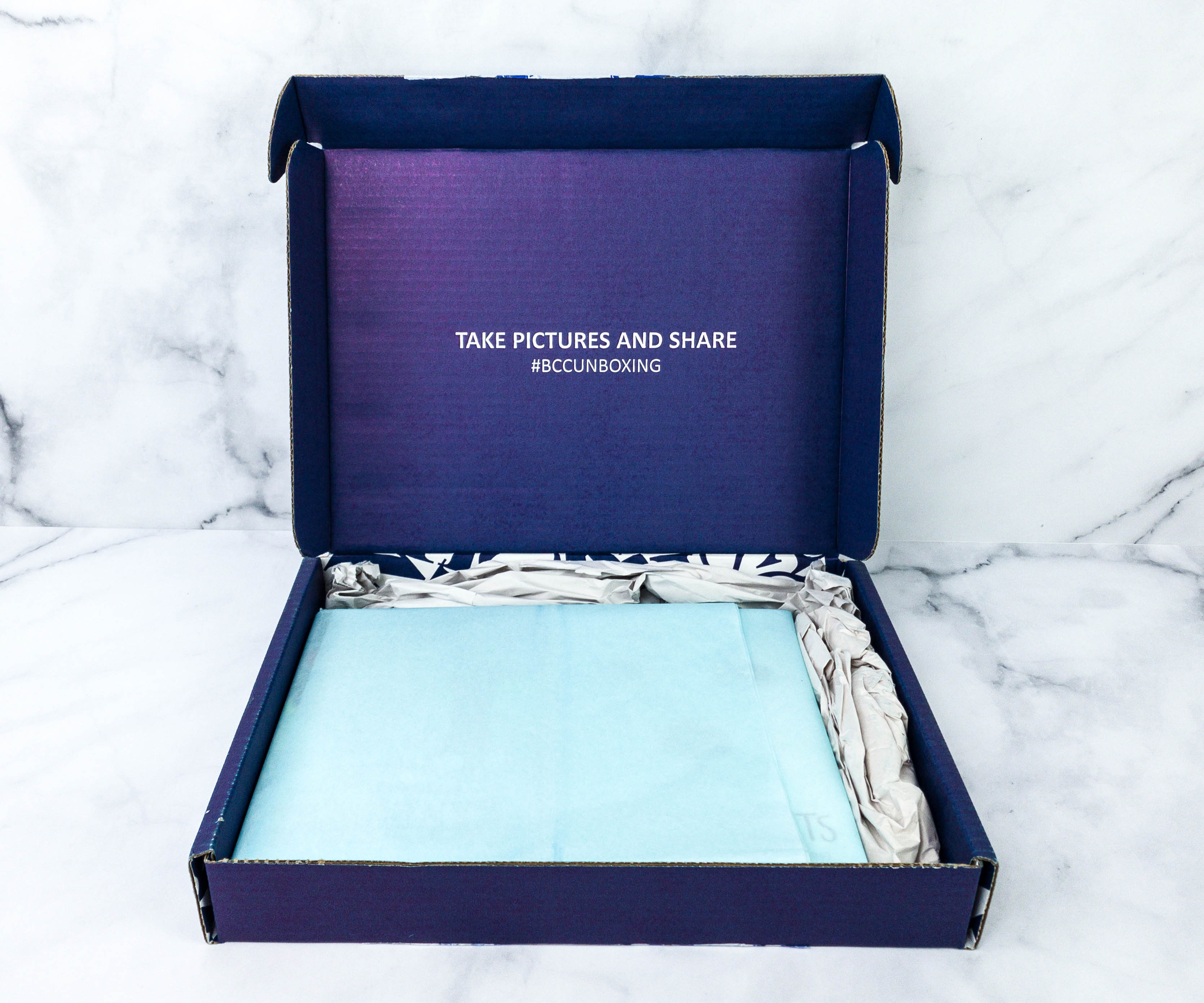 They encourage subscribers to take a photo of the box and share them online using #BCCUNBOXING. The books were wrapped with light blue tissue paper.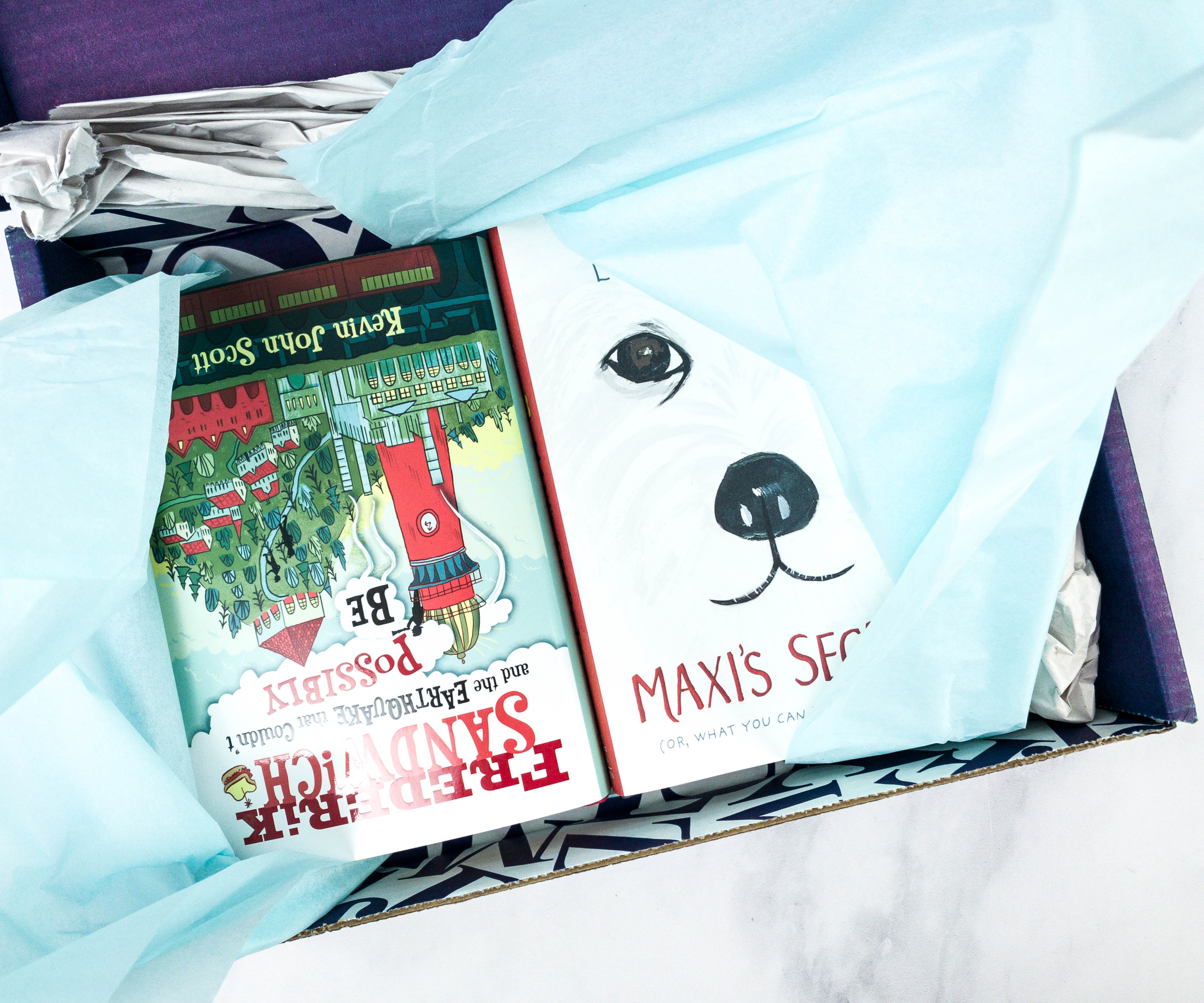 The books arrived in perfect condition!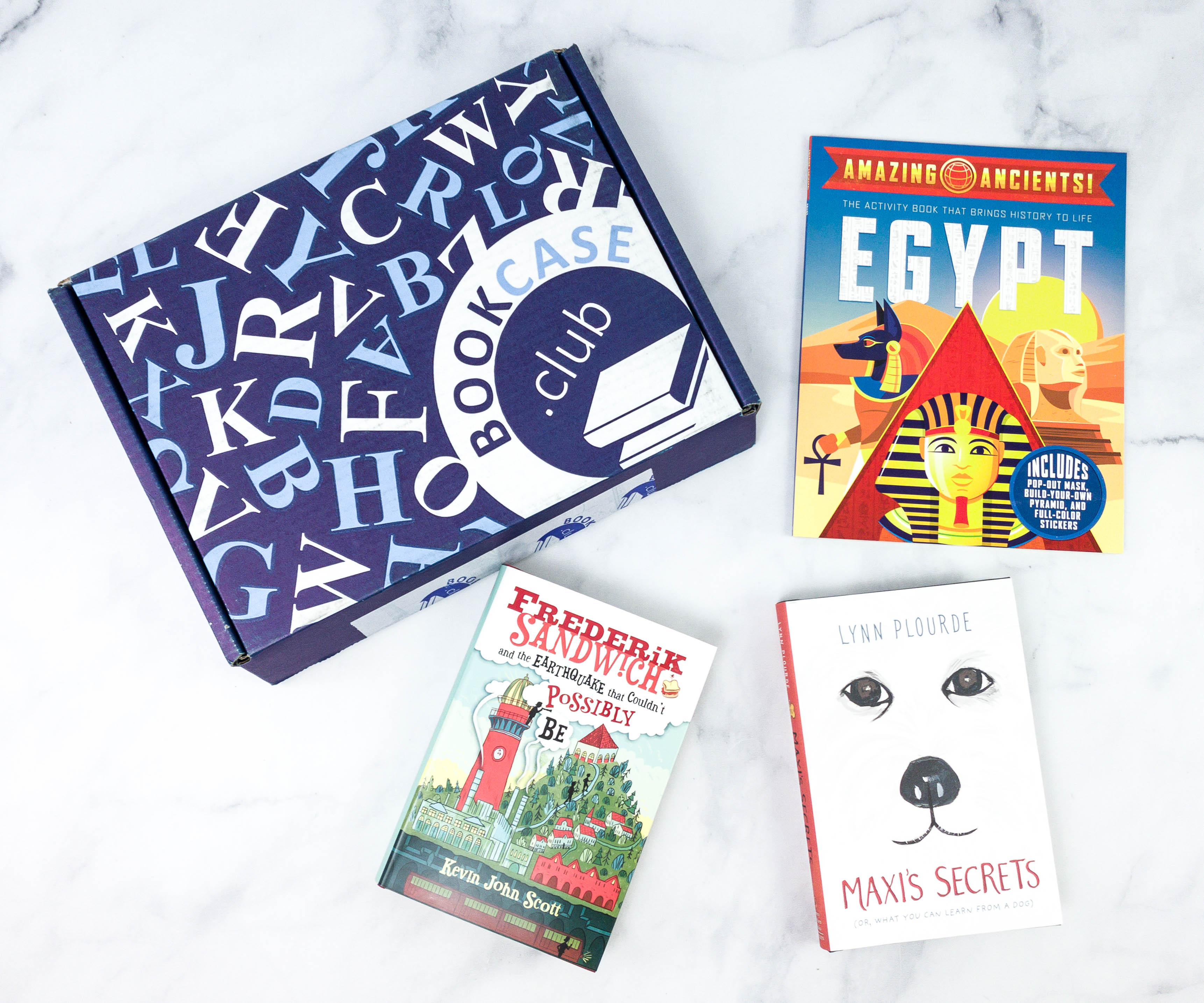 Everything in my box!
Amazing Ancients!: Egypt by Gabby Vernon-Melzer ($9.99)
The first title in an all-new activity book series focuses on life in ancient Egypt.

Fourteen fabulous spreads of lively nonfiction topics like geography, games, daily life, customs and rituals, inventions and architecture, and more are matched with mazes, word searches, craft ideas, and puzzles.

Read about the importance of papyrus to the Egyptian culture then learn to make your own papyrus placemat at home! Learn to decode hieroglyphs, try making a dessert fit for a queen, and make your own senet board and learn how to play the most popular Egyptian game.

In addition to a page of full-color stickers, readers can pop out their own royal mask and build their own pyramid.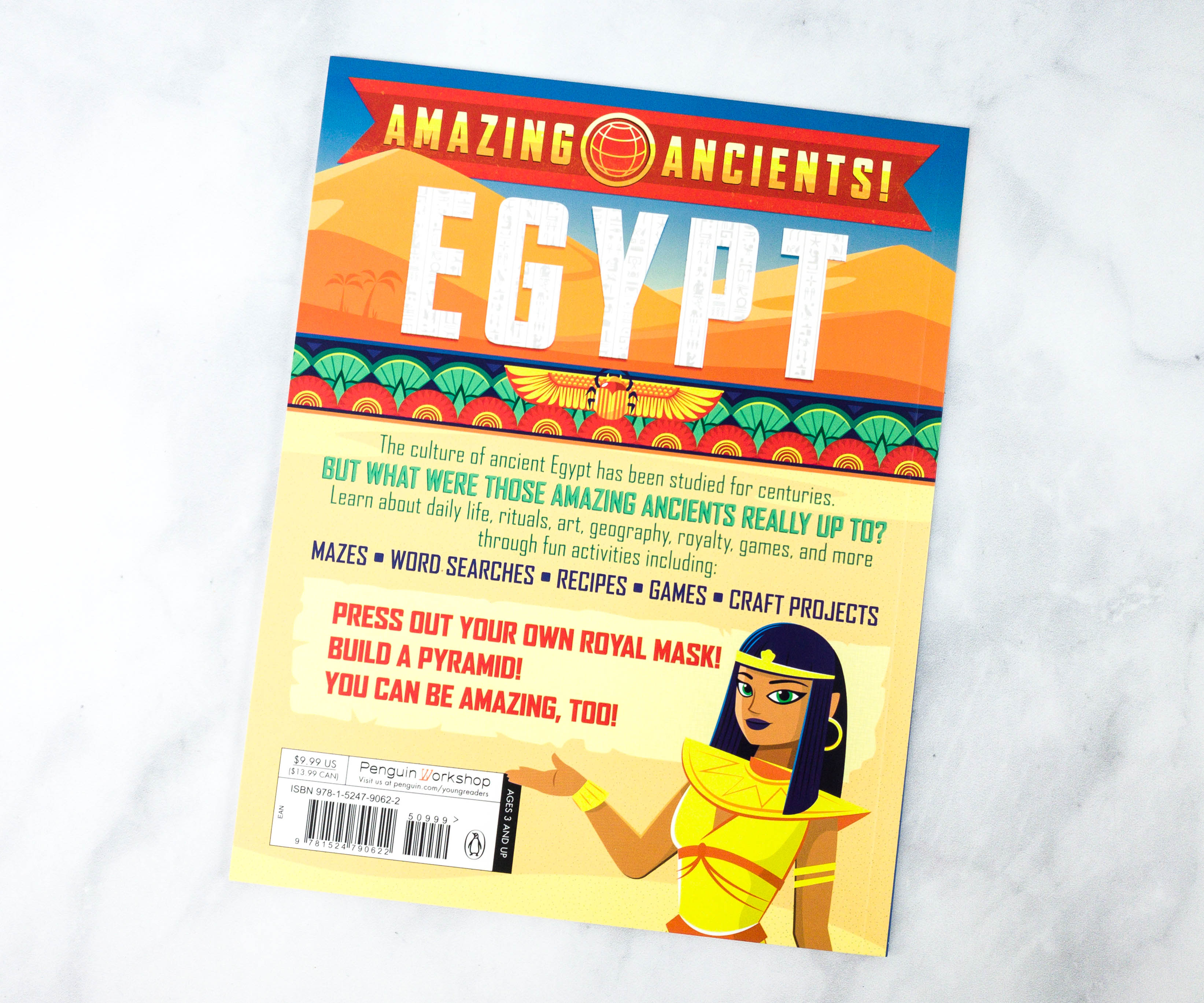 It's a fun activity book about Ancient Egypt! There's an illustration of a Pharaoh on the lowermost part of the book's back cover.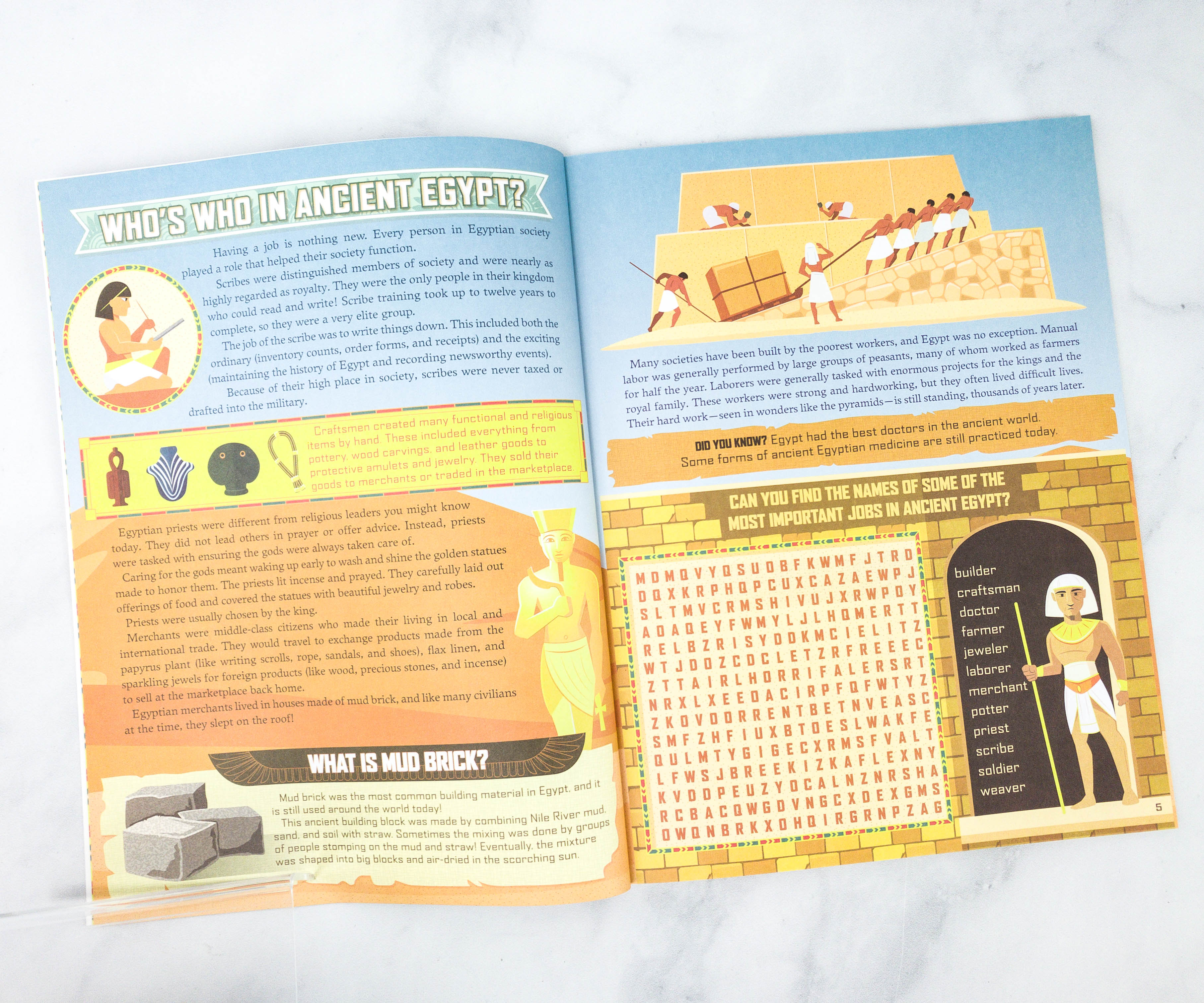 Inside, there are fun facts, trivia, and of course, enjoyable activities such as word search, mazes, fill in the blanks, and more. It's also nice to know that Egyptians worked hard and made almost everything by hand, especially the ever famous pyramids!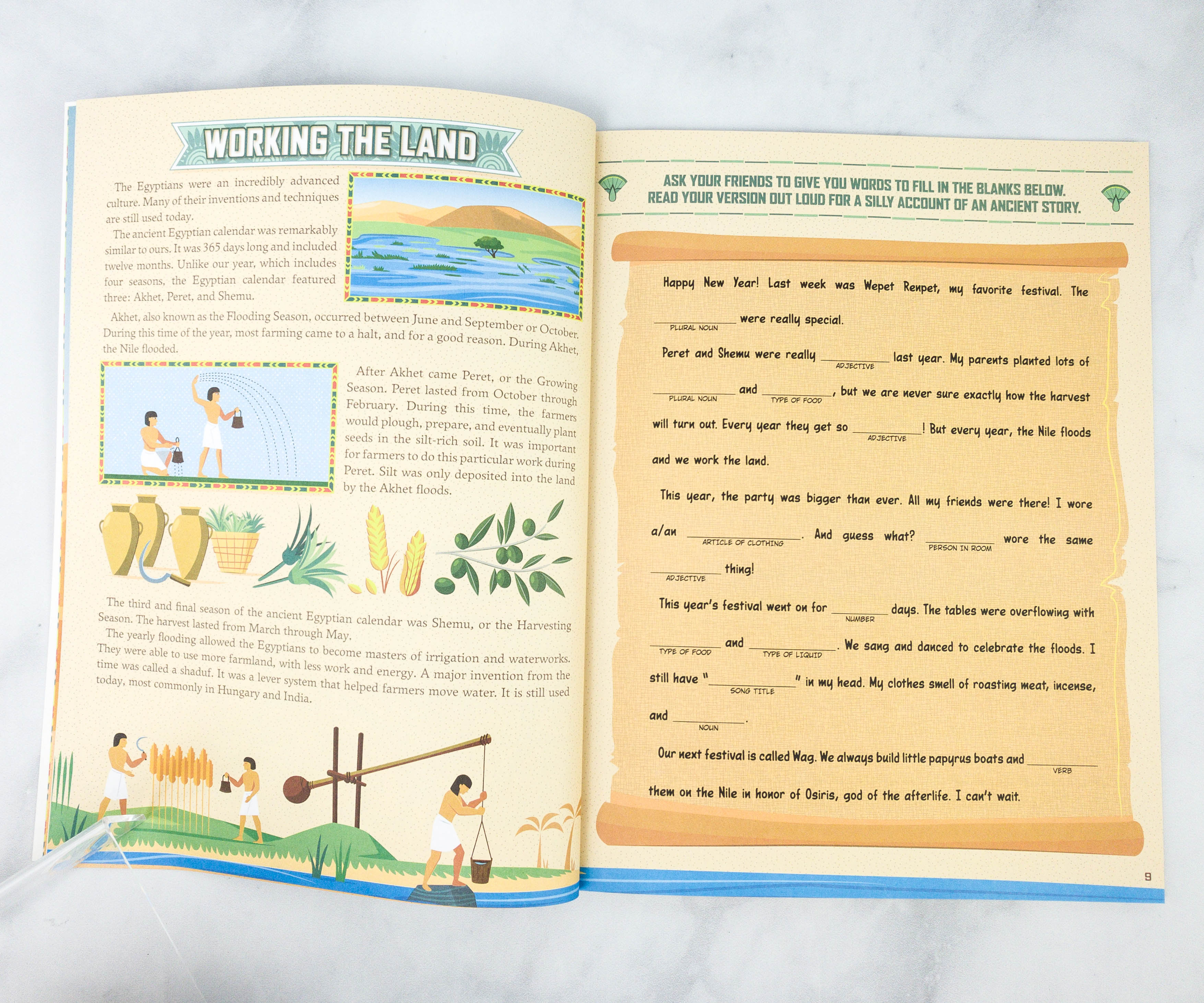 There's also a page about the Egyptian calendar, which is similar to the modern one, but theirs only has three seasons. There are lots of illustrations in the book, which makes learning about Egypt's rich culture more fun and appealing to kids.
Maxi's Secrets (Or What You Can Learn From A Dog) by Lynn Plourde ($16.99)
When a BIG, lovable, does-it-her-way dog wiggles her way into the heart of a loudmouth pipsqueak of a boy, wonderful things happen that help him become a bigger, better person. With its diverse cast, authentic narrator, and perfect blend of spot-on middle-grade humor, drama, and wisdom, this powerful debut is relatable, funny, bittersweet, and full of heart.

Timminy knows that moving to a new town just in time to start middle school when you are perfect bully bait is less than ideal. But he gets a great consolation prize in Maxi—a gentle giant of a dog who the family quickly discovers is deaf. Timminy is determined to do all he can to help Maxi—after all, his parents didn't return him because he was a runt. But when the going gets rough for Timminy, who spends a little too much time getting shoved into lockers at school, Maxi ends up being the one to help him—along with their neighbor, Abby, who doesn't let her blindness define her and bristles at Timminy's "poor-me" attitude. It turns out there's more to everyone than what's on the surface, whether it comes to Abby, Maxi, or even Timminy himself.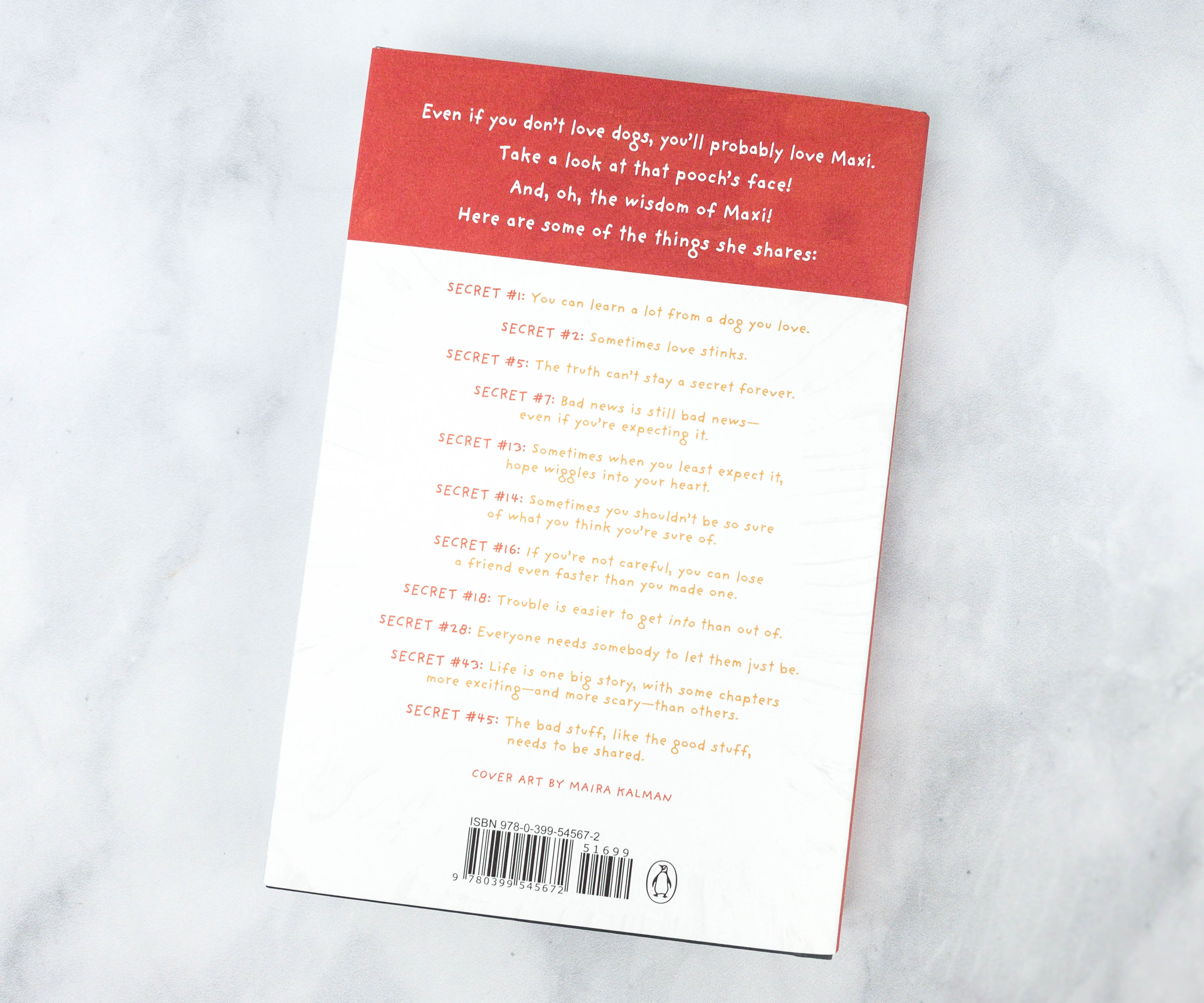 This story is about a beautiful friendship between a dog and a human. The back cover shares some secrets!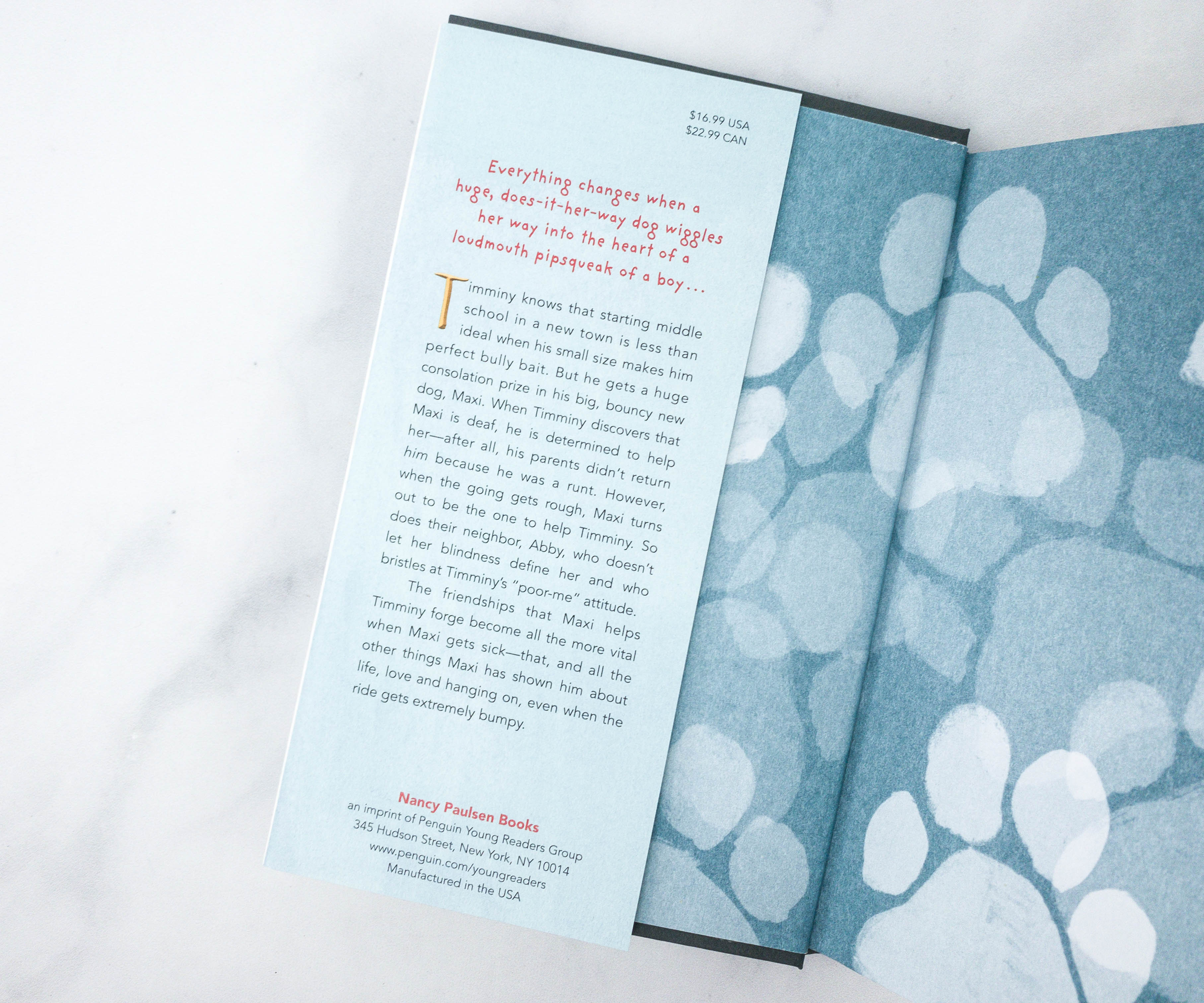 The inside flap of the dust jacket is where the synopsis is. The endpaper also features some paw prints!
It softly tackles some issues middle schoolers often encounter like bullying. The story is beautifully written, and my kids love the friendship between Timminy, the small boy; Abby, the blind girl; and Maxi, the deaf dog.
It's a great mix of humor, drama, and love. It's definitely a great read for any dog lover!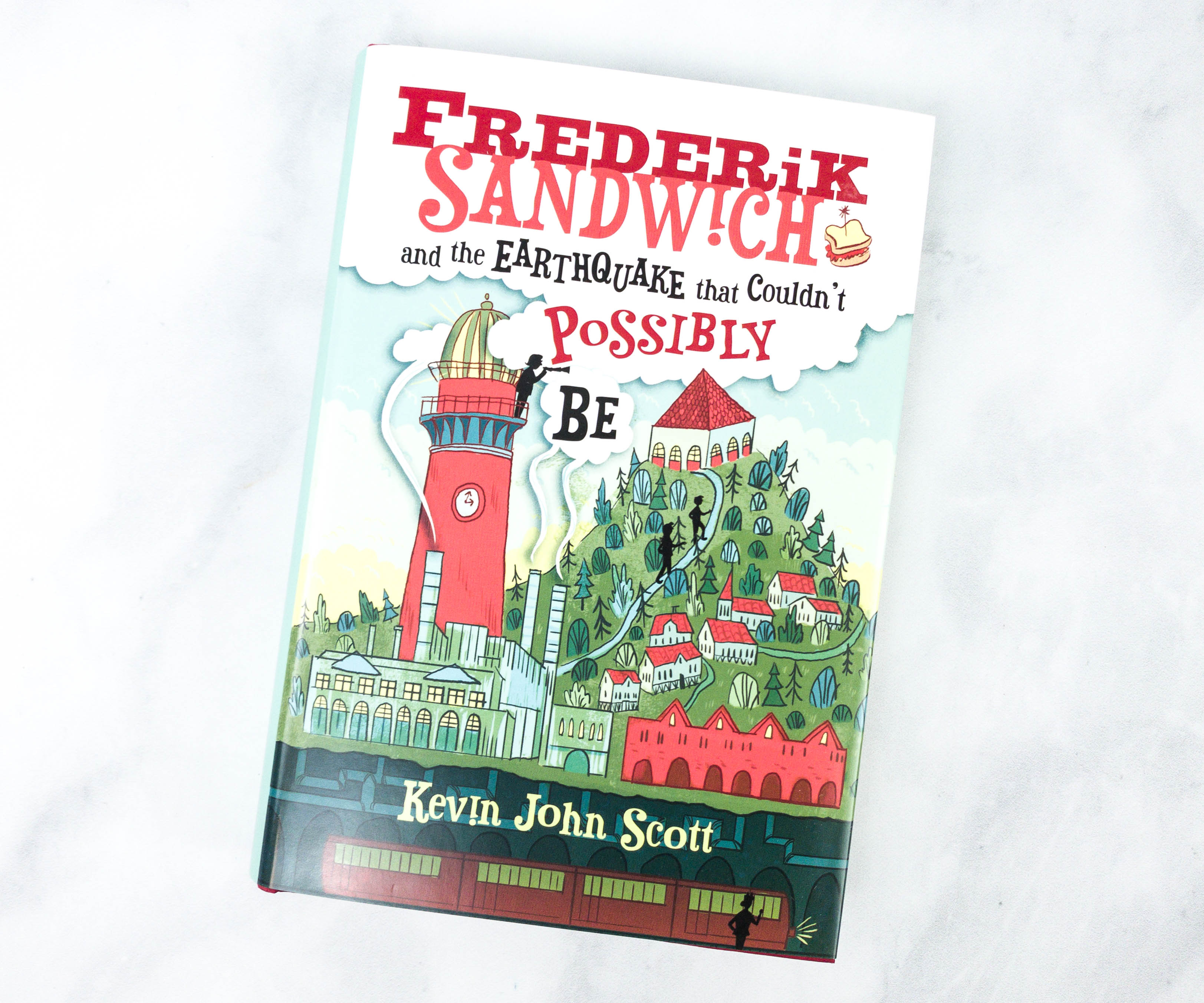 Frederick Sandwich And The Earthquake That Couldn't Possibly Be by Kevin John Scott ($12.77)
A delightfully strange and hilarious debut about an outcast boy and his quirky companion who must solve the puzzle of the mysterious earthquake that hit their town, forging a friendship and uncovering truths along the way.

At the age of eleven Frederik Sandwich awakens to an earthquake that couldn't possibly be. His town is nowhere near a fault line and no earthquake has ever been recorded there. But when he questions what could have caused the shaking, he realizes he may have uncovered more than he bargained for.

Desperately wanting to know what happened, but not the type of person to break rules or push adults for answers, Frederik is lucky (or not, depending on how you look at it) to meet a mysterious stranger, Pernille. She is the sort of person to break rules and demand answers, and is determined to partner with him to get to the bottom of the mystery. It's a mystery that will lead the two outsiders through abandoned train tunnels, into hidden library rooms, and to the shadowy corridors of City Hall in the dead of night as they try to figure out what could have caused inexplicable rumblings in their small town.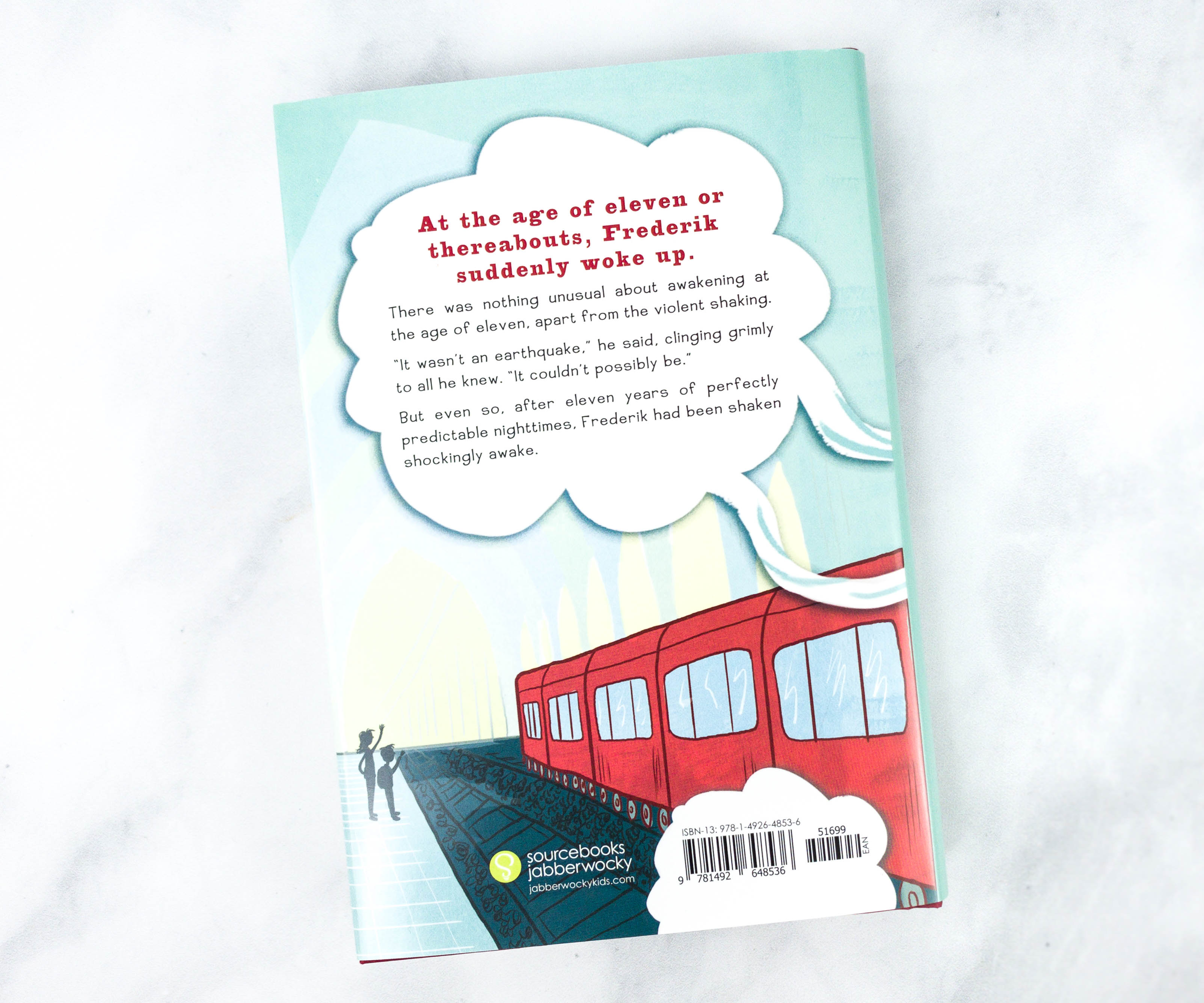 The back of the book features a red train, and that caught my kids' attention!
The synopsis is on the dust jacket's inside flap, and it looks like a scroll!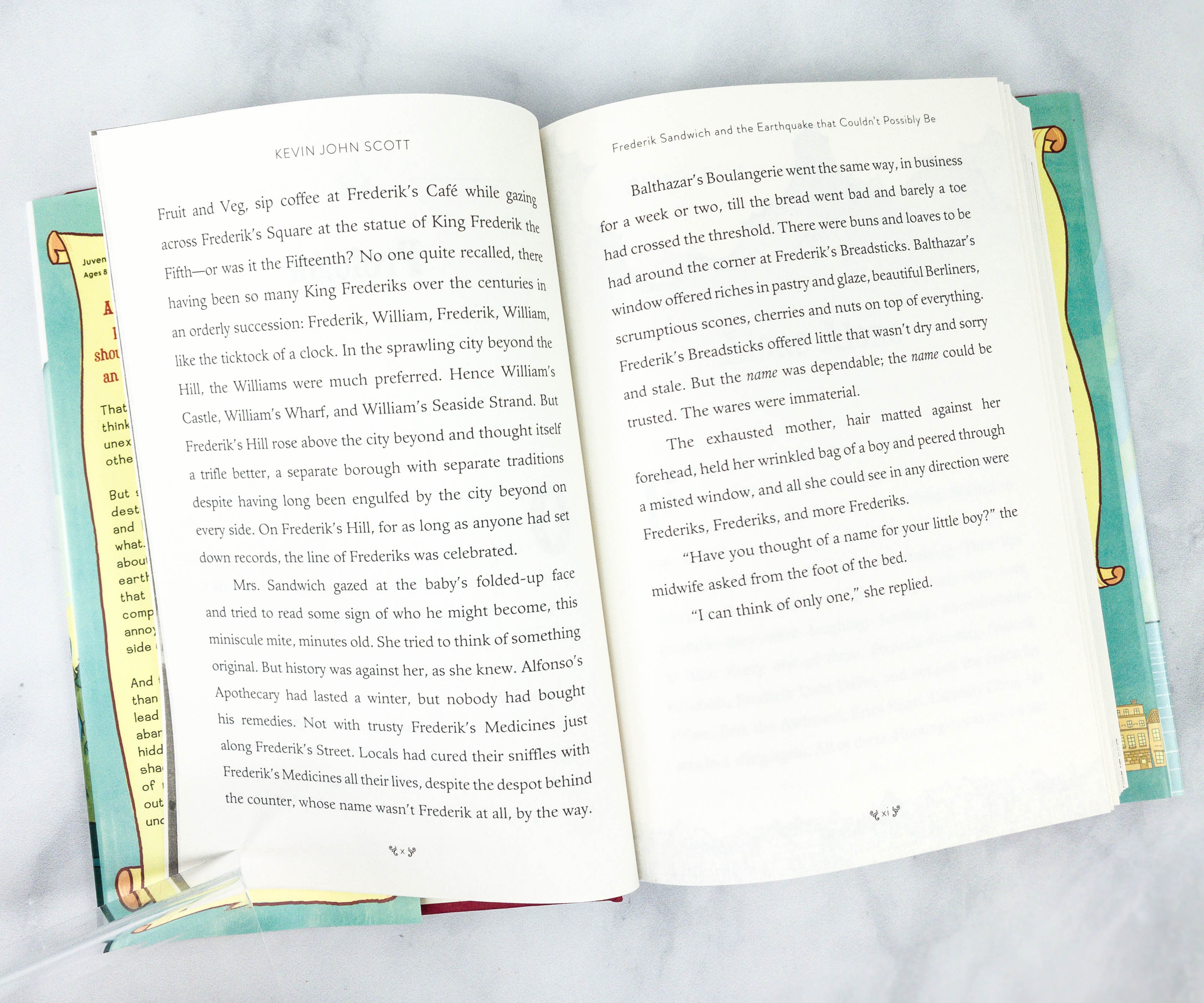 The story started when an earthquake struck Frederik Hill. Frederik was born on Frederik Hill, thus the name. He's an outcast who wants to find the reason why an earthquake happened. Afraid to break the rules, she met a girl named Pernille, who does the opposite. She's a rule breaker! This story took my kids on a fun adventure and kept them entertained.
This book easily appeals to anyone as it is full of mysteries, adventure, and answers to those mysteries. The quirky duo had my kids laughing. It's an engaging story, and my kids can't even put the book down!T
The book picks for this month's Kids BookCase.Club Pre Teens Case are good and I'm glad that my kids enjoyed them all! There's a touching story about humans and a dog, an adventure book, plus an interactive book about ancient Egypt. The stories are great for bedtime reading (my kids refuse to sleep until they read), while the activity book is a fun way to keep them occupied! The books are age-appropriate as well. Since this is the Pre Teens Case, the stories are longer and there are not a lot of illustrations involved and the themes are age-appropriate. Some books even teach a life lesson or two. Overall, this is a fun and easy way of getting new books for kids! It's also great if you want to start a mini library at home!
Have you tried BookCase.Club? What are you currently reading?