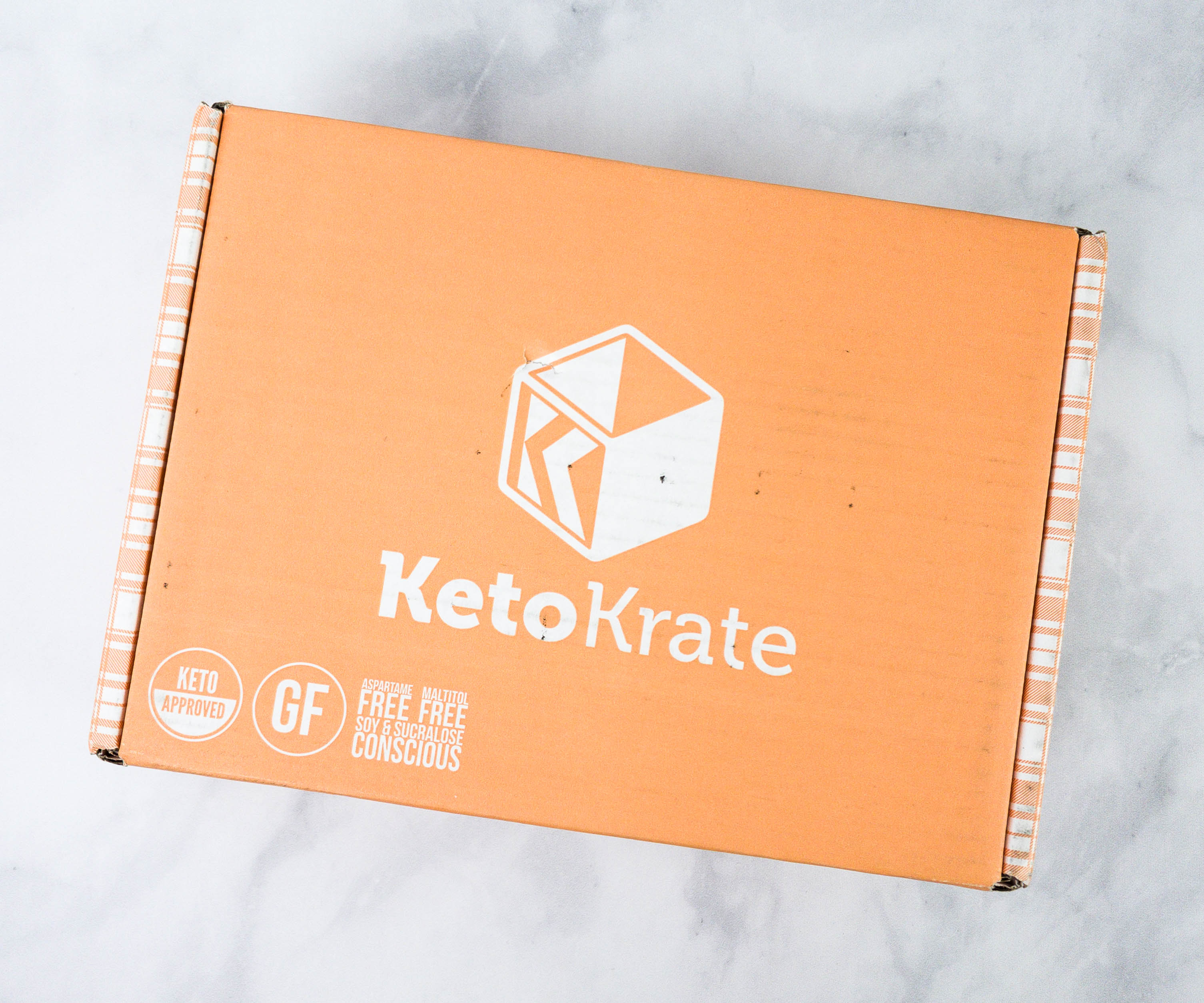 Keto Krate offers a subscription box for those who love keto snacks! Every month, members receive 10+ full-sized keto snacks with less than 5g net carbs per serving, as well as printed insert including keto tips, keto recipes, keto advice, member case studies, and other information to keep you inspired with your keto journey. Members also get VIP access to the members-only KetoShop and Krate.Club. KetoShop is where you can discover and purchase more keto-friendly goodies including past Krates and one-off items. Krate.Club is where you'll find more useful information, discounts, recipes, and more for the current month's KetoKrate! The subscription costs $39.99 a month, plus free shipping.
DEAL: Get $10 off your first Krate! Use coupon code HELLO100FF.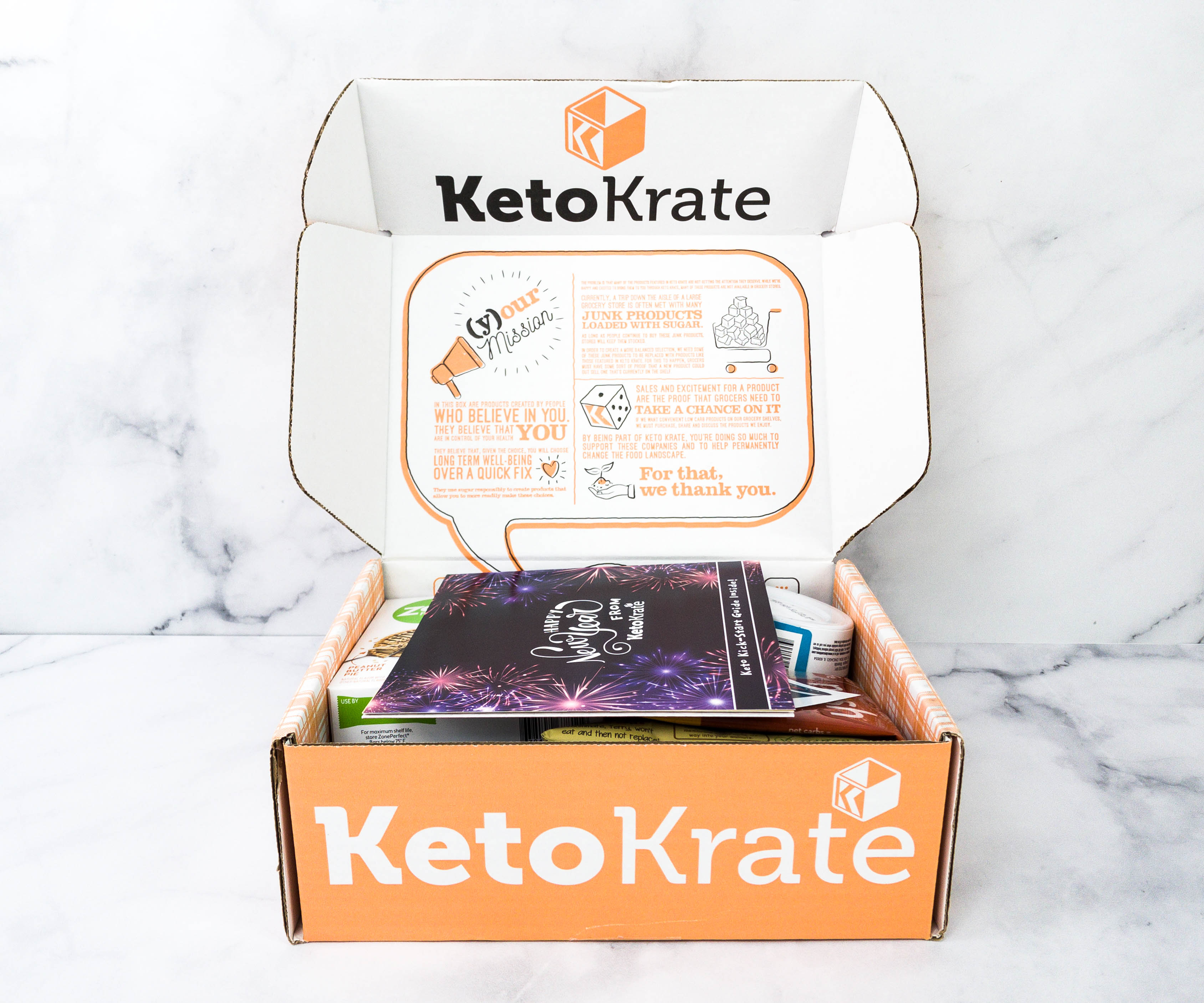 As always, the box is full of low-carb snacks!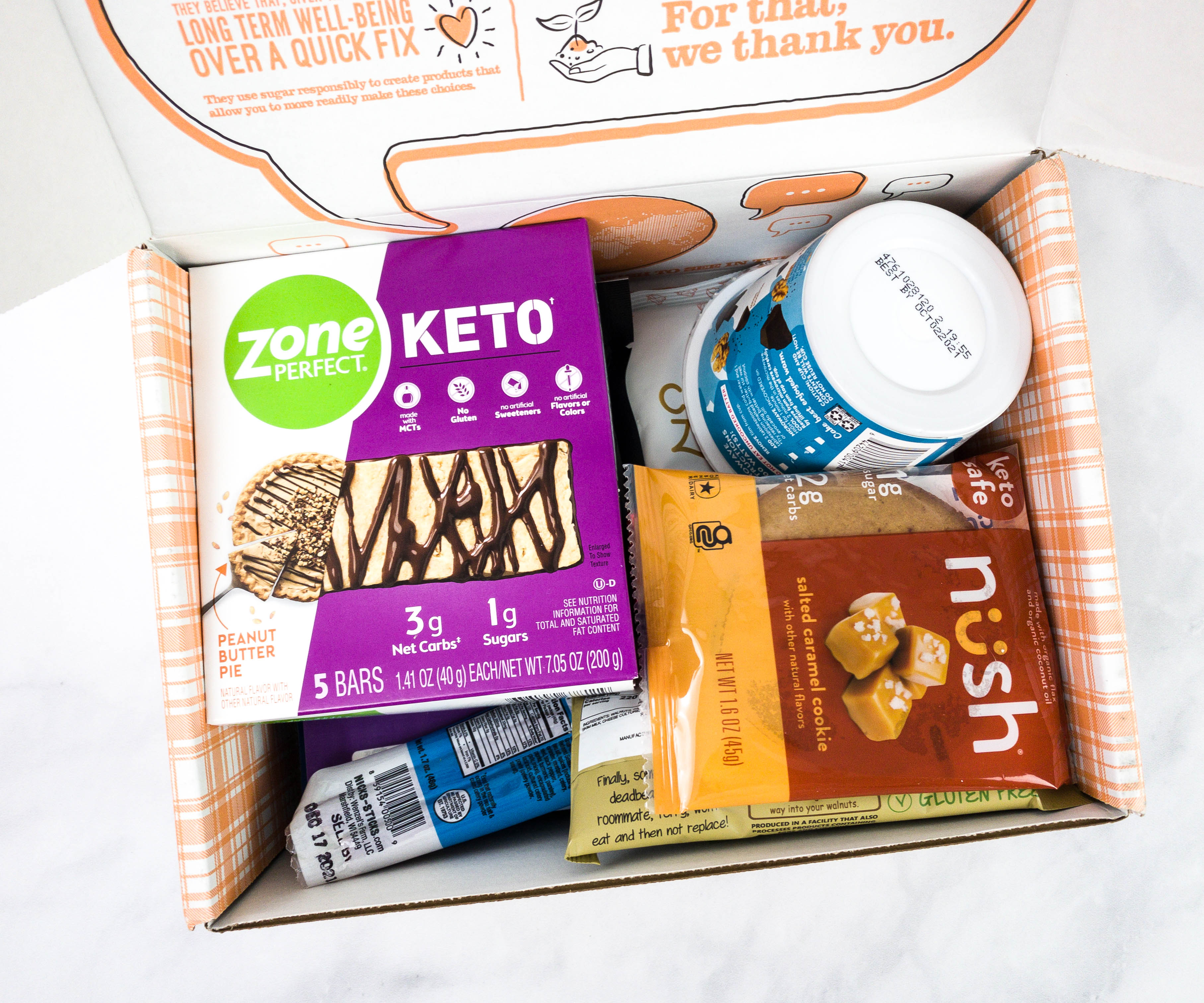 The box has no extra packaging, fillers, or squiggles.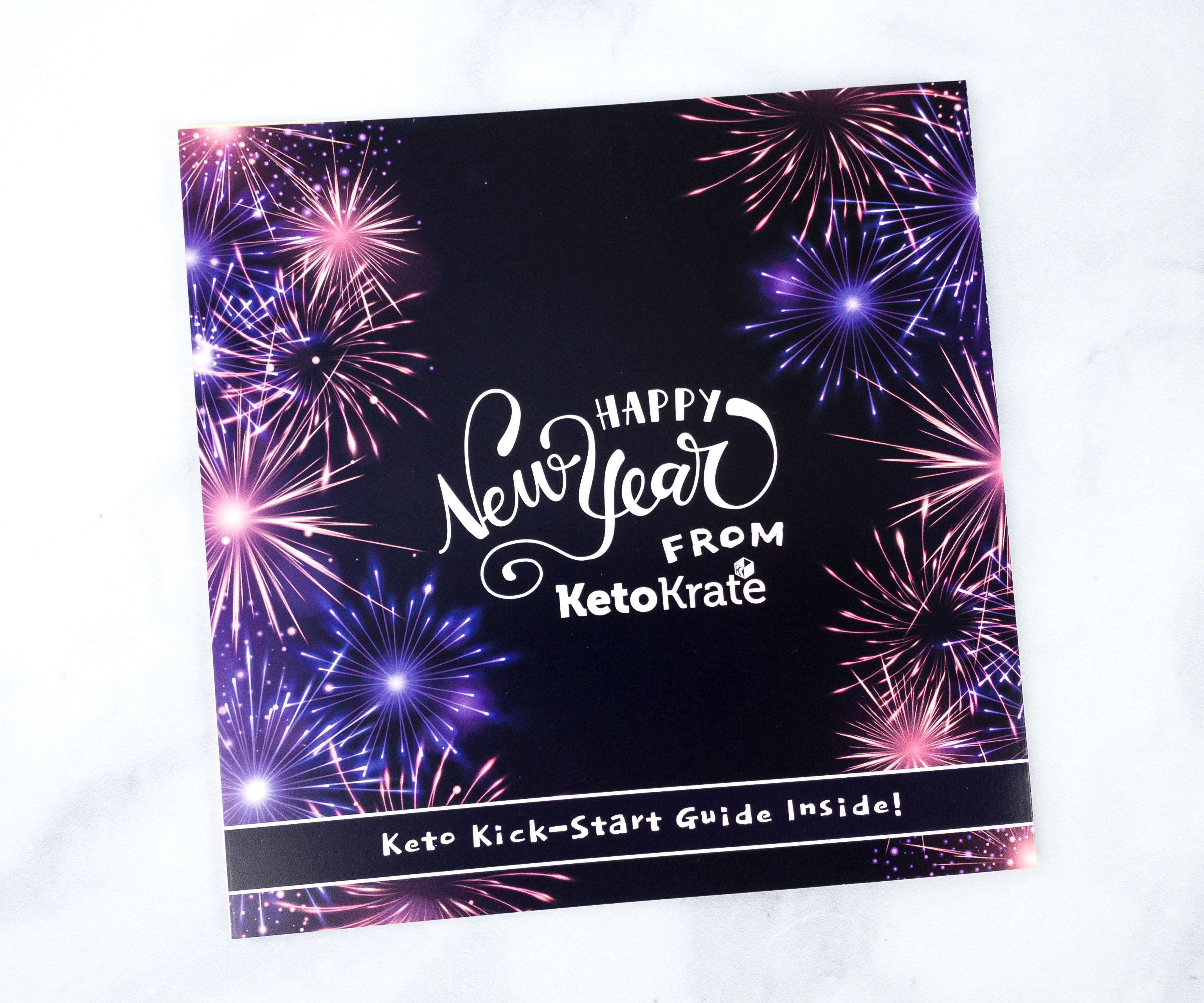 Here's this month's booklet featuring a New Year's greeting on the cover!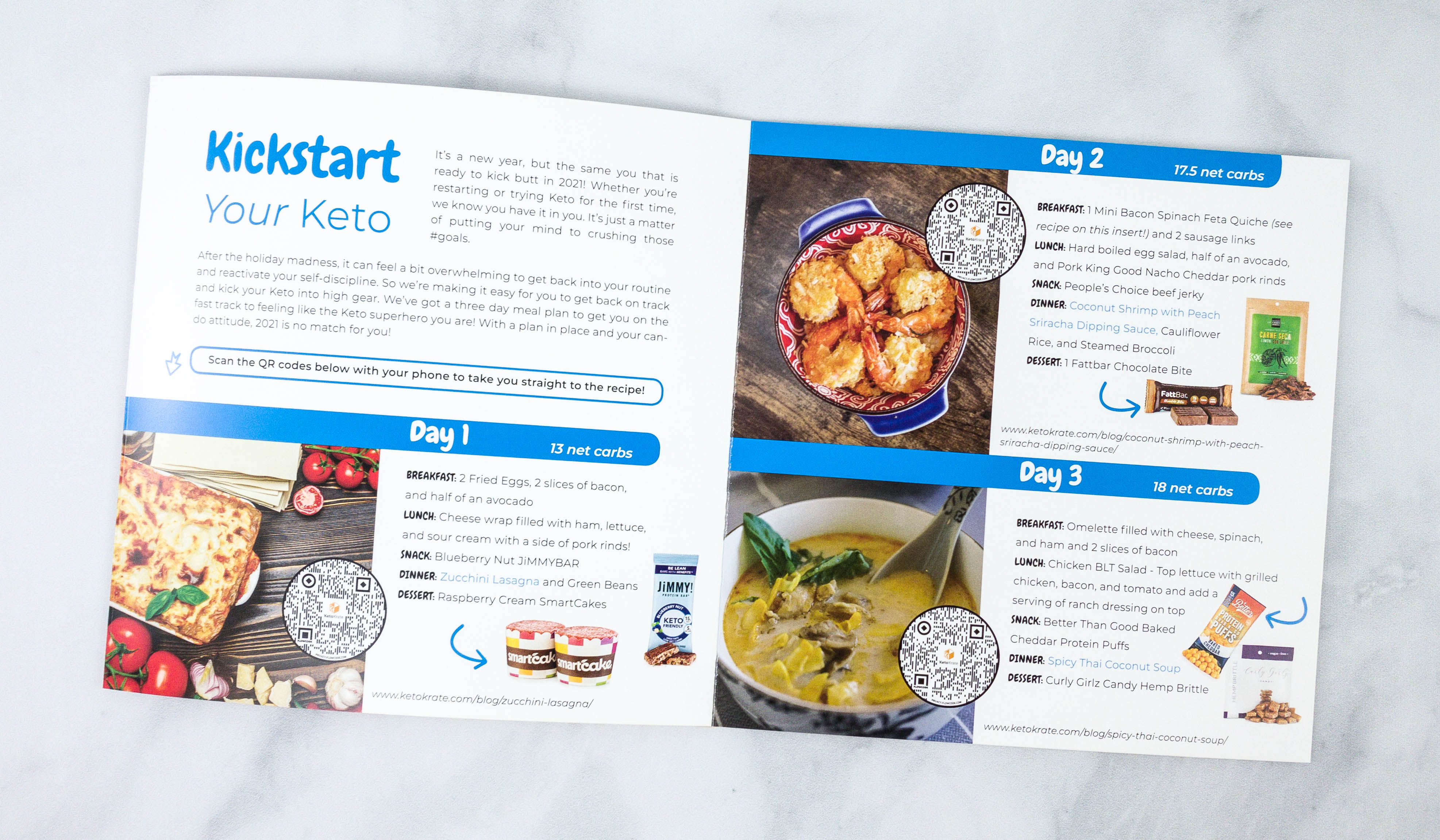 Inside, there are sample low-carb meal plans that we can use as guide. It also has a QR code for the recipes of each meal.
Aside from the recipes, they also included information on how members can access the members-only KetoShop!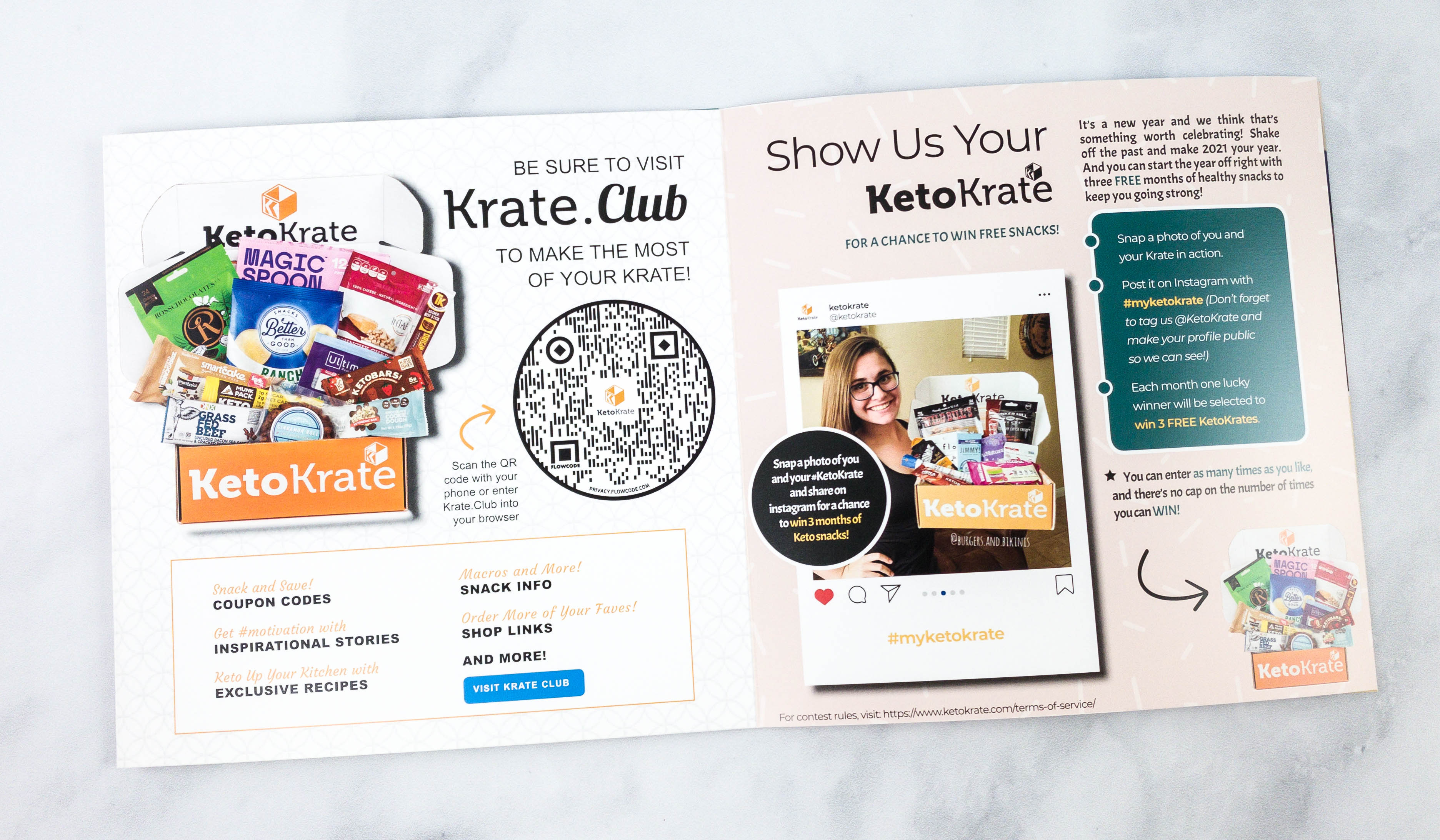 Members get a chance of winning 3 months of Keto snacks by posting a photo of themselves and their KetoKrate on Instagram.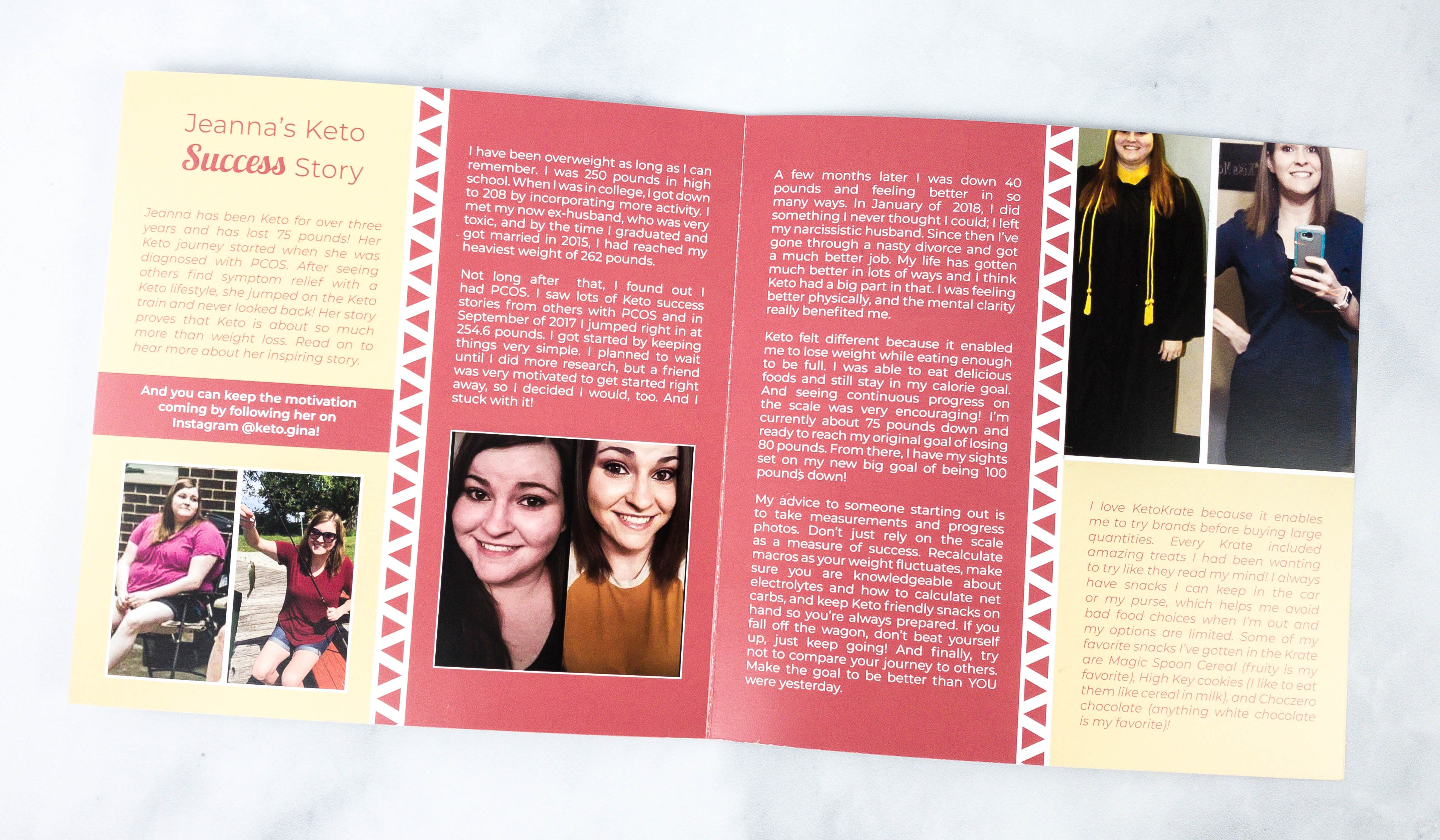 The booklet also features inspiring stories of people who are on a keto diet, plus tips!
This month's box included a discount coupon you can use when purchasing 2 cups of ratio KETO Friendly Dairy Snack.
There's also a promotional card from ChocoPerfection, and it includes a 25% off coupon code for orders on their website.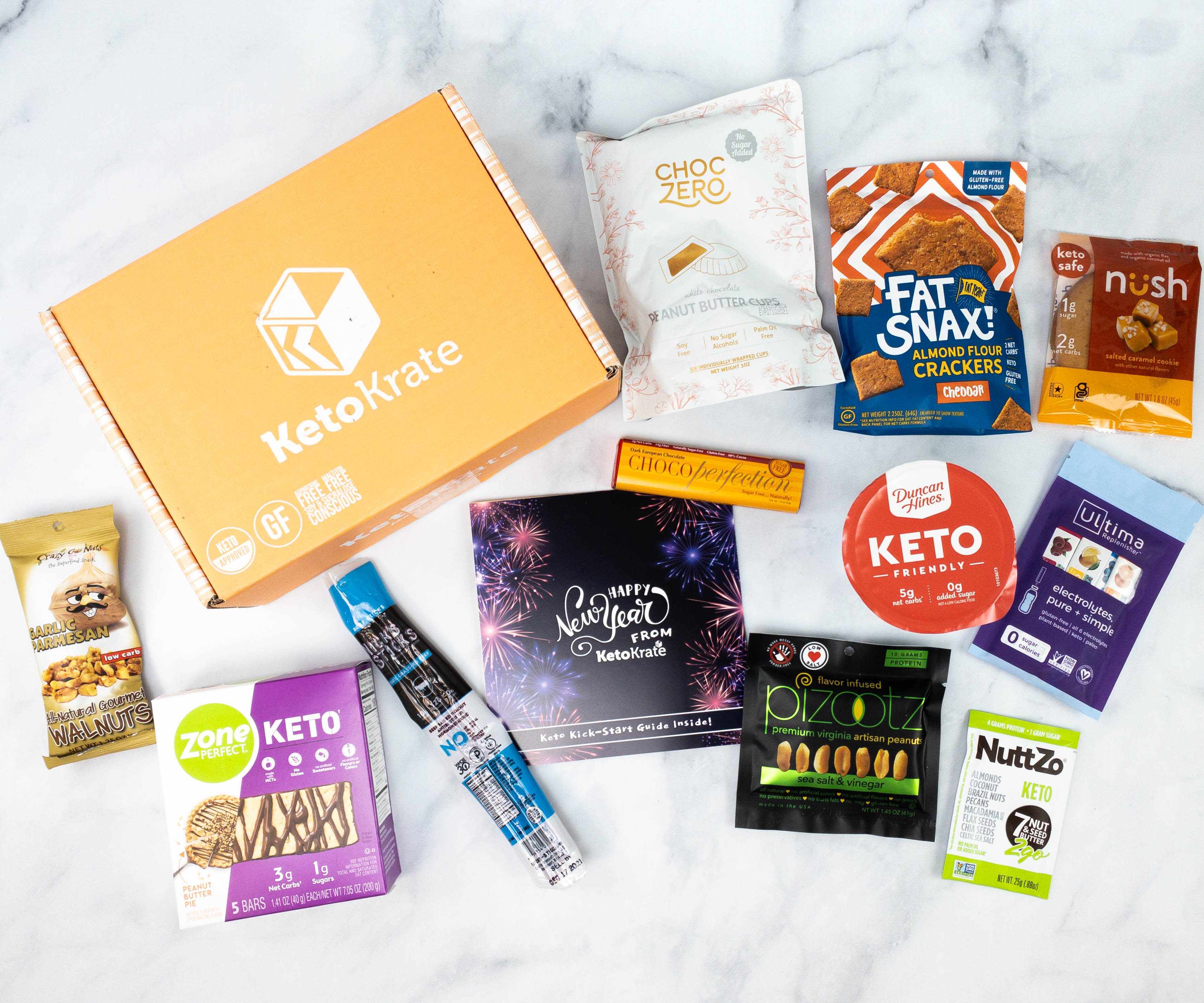 Everything in my box!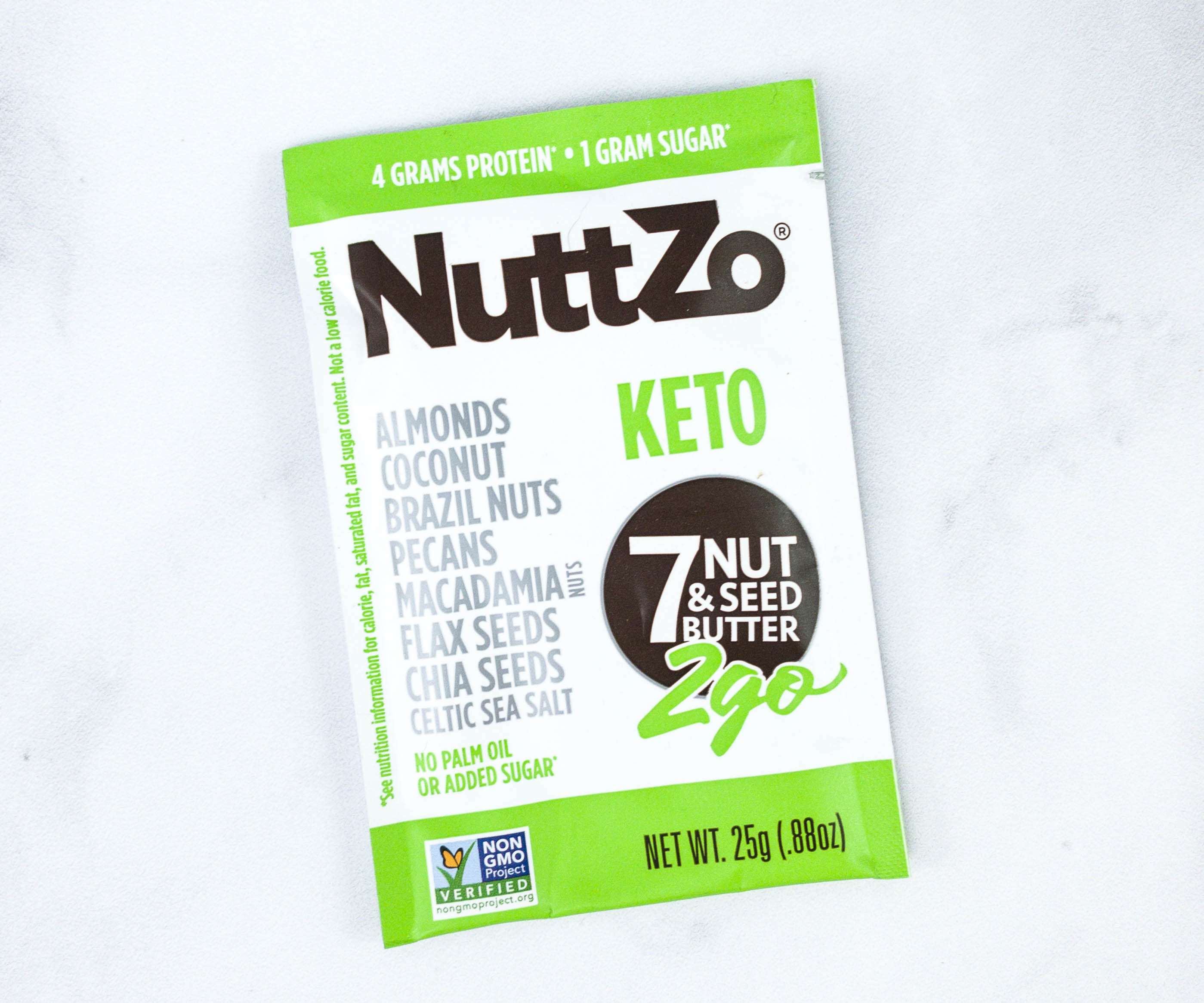 NuttZo Keto 2go ($1.40) It's a low-carbohydrate nut and seed butter in a pocket-sized pack for easy on-the-go snacking! Ingredients include almonds, dried coconut, Brazil nuts, pecans, macadamia nuts, flax seeds, chia seeds, and Celtic sea salt. It's great to add to other keto snacks for a touch of nuttiness, but it can also be enjoyed as is because it just tastes so good!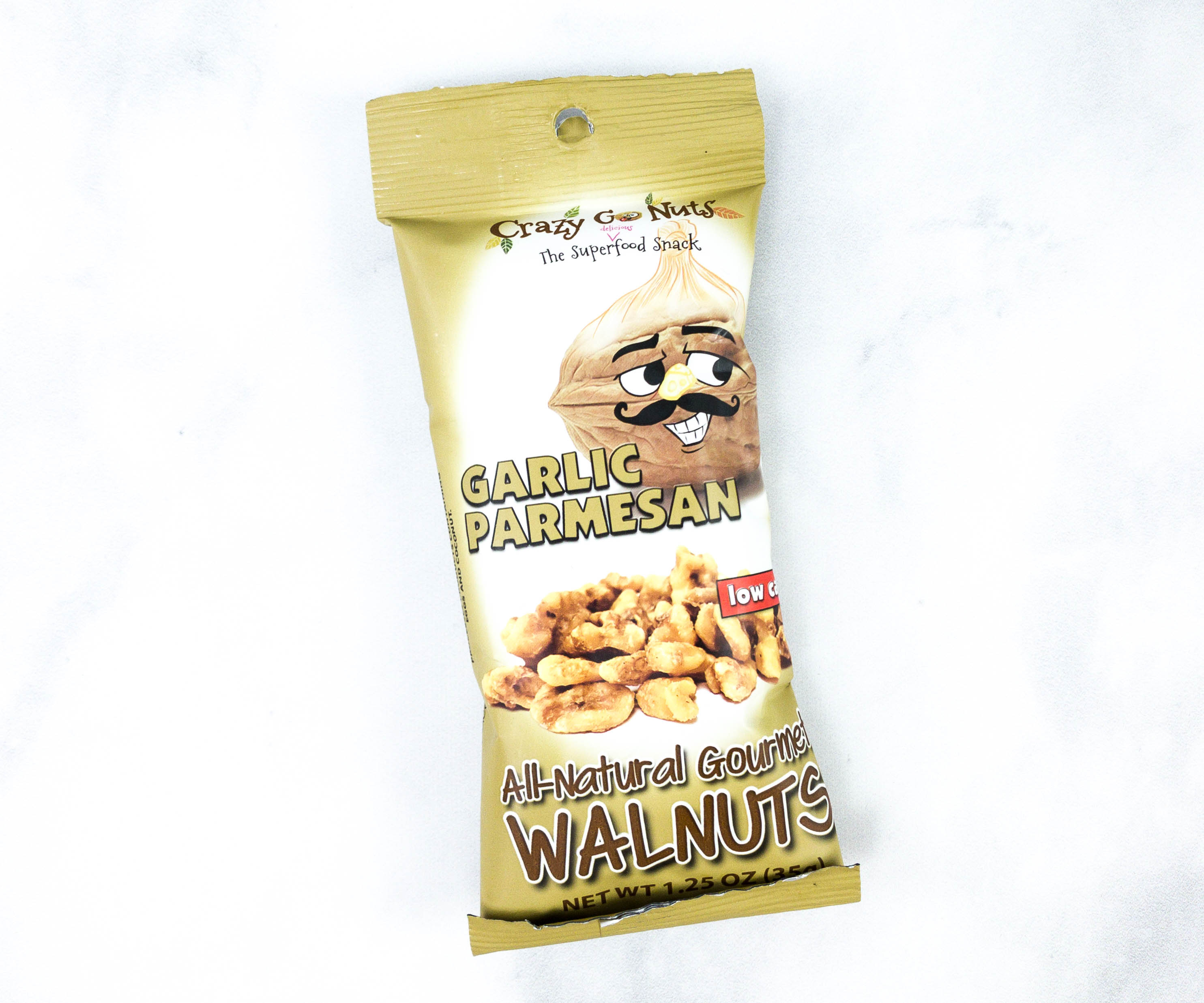 Crazy Go Nuts Garlic Parmesan Walnuts ($2) Here's a pack of keto-friendly walnuts in garlic parmesan flavor! The walnuts were baked to perfection and, instead of seasoning powder, they used coating instead. It's flavorful and I love that it's not messy to eat!
Flavor Infused Pizootz Premium Virginia Artisan Peanuts – SIMILAR ($3.62) This pack of premium Virginia artisan peanuts is another ideal on-the-go snack. The ingredients are all natural and, for this variant, they used apple cider vinegar to add tang to the snack! It's powder-free as well!
Nush Salted Caramel Cookie ($2.99) I love cookies and I'm happy that this box included a guilt-free cookie that I can really enjoy. Flavored with salted caramel, every bite of this soft and moist cookie is just heavenly. It's perfect to pair with a warm keto-friendly drink!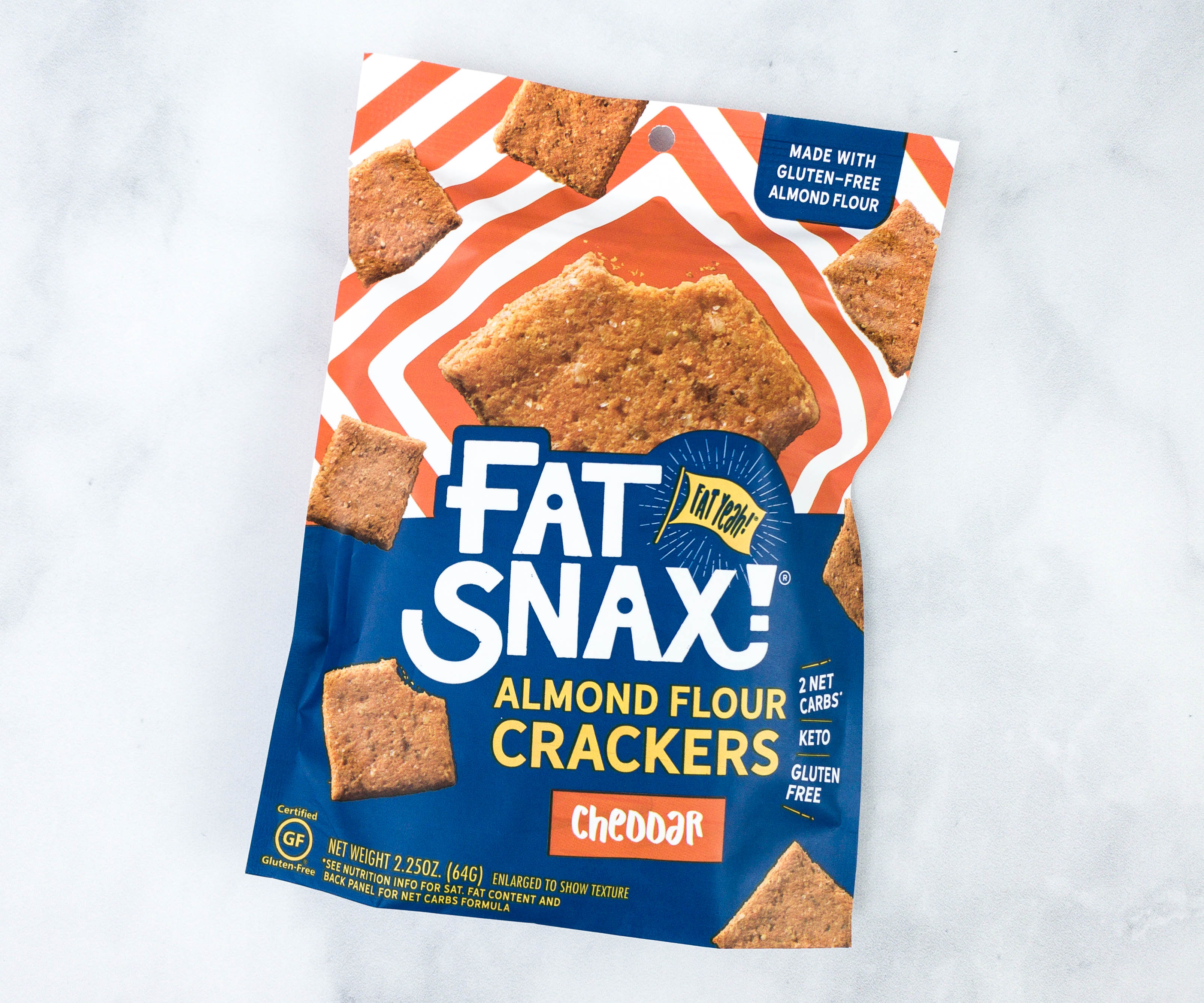 Fat Snax Almond Flour Crackers Cheddar ($3.37) These crackers are made from almond flour, making them healthy and guilt-free. They sent the cheddar flavor and I could really smell the cheese upon opening this pack. It's rich in cheese flavor just the way I like it! It has no added sugar either!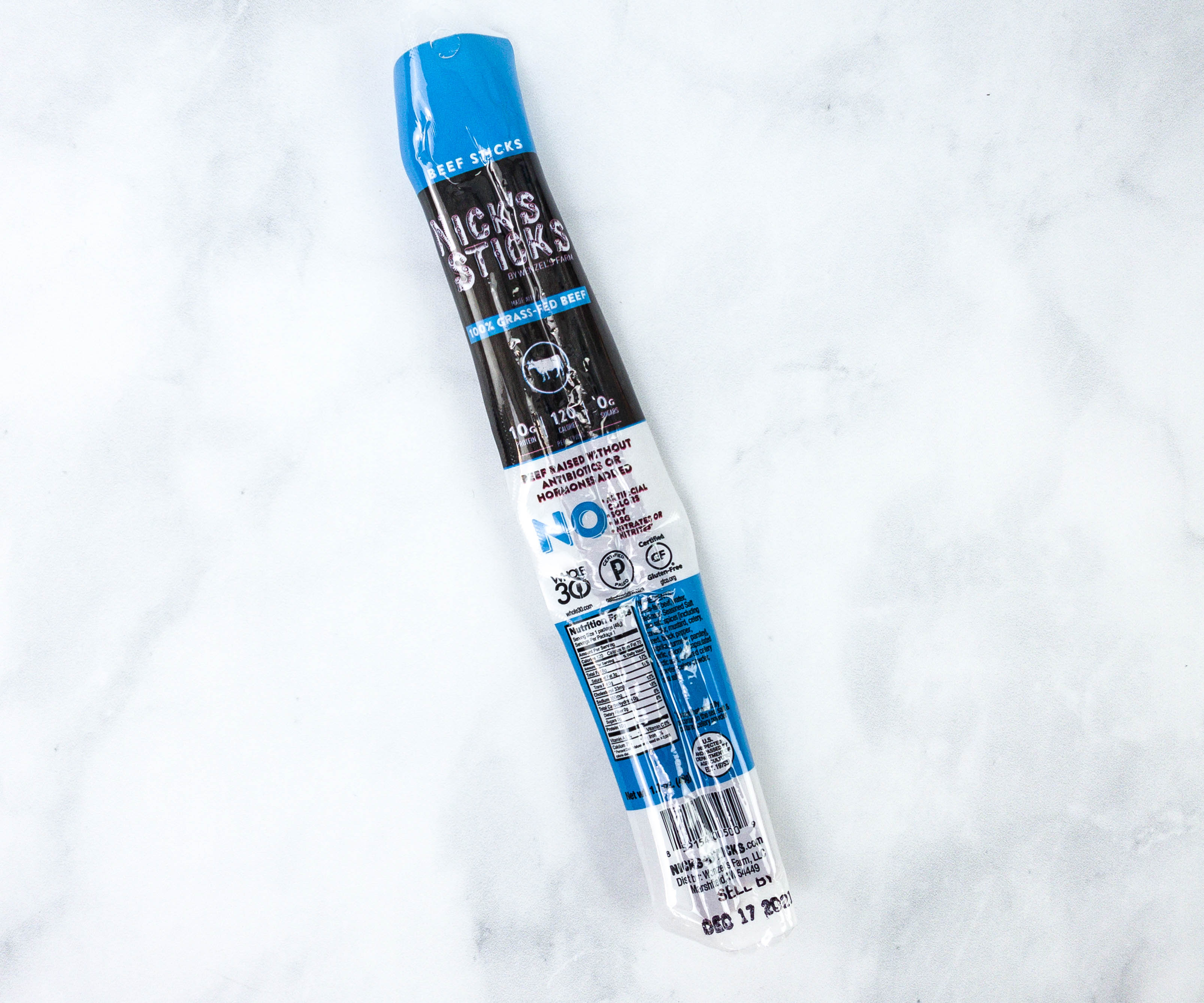 Nick's Stick's Beef Sticks ($4.48) I can finally enjoy some beef sticks in a healthy way anytime and anywhere! These are made with grass fed beef and without the bad stuff.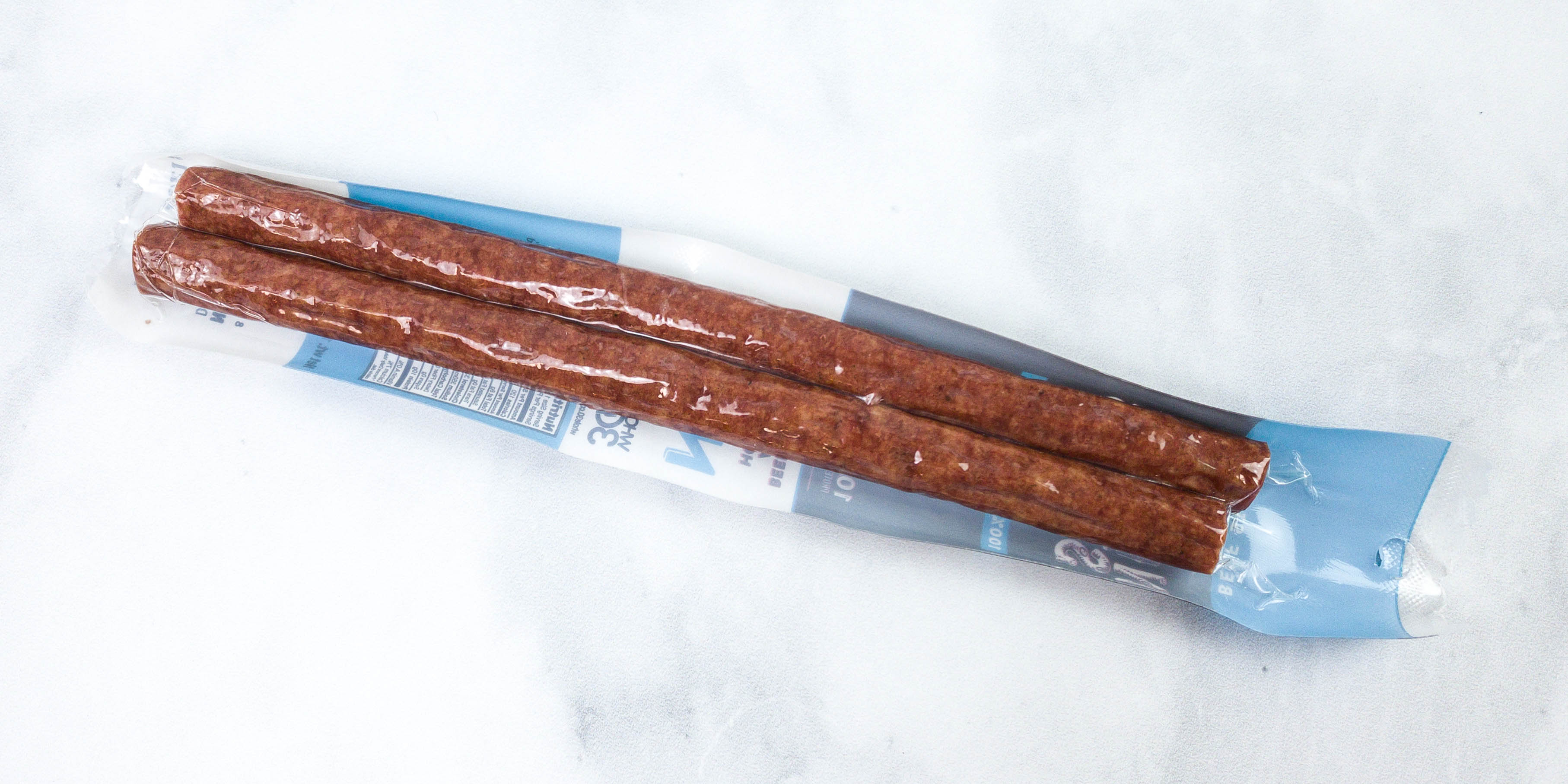 It's vacuum sealed and you can really see the premium beef with its packaging. It looks good and tastes even better!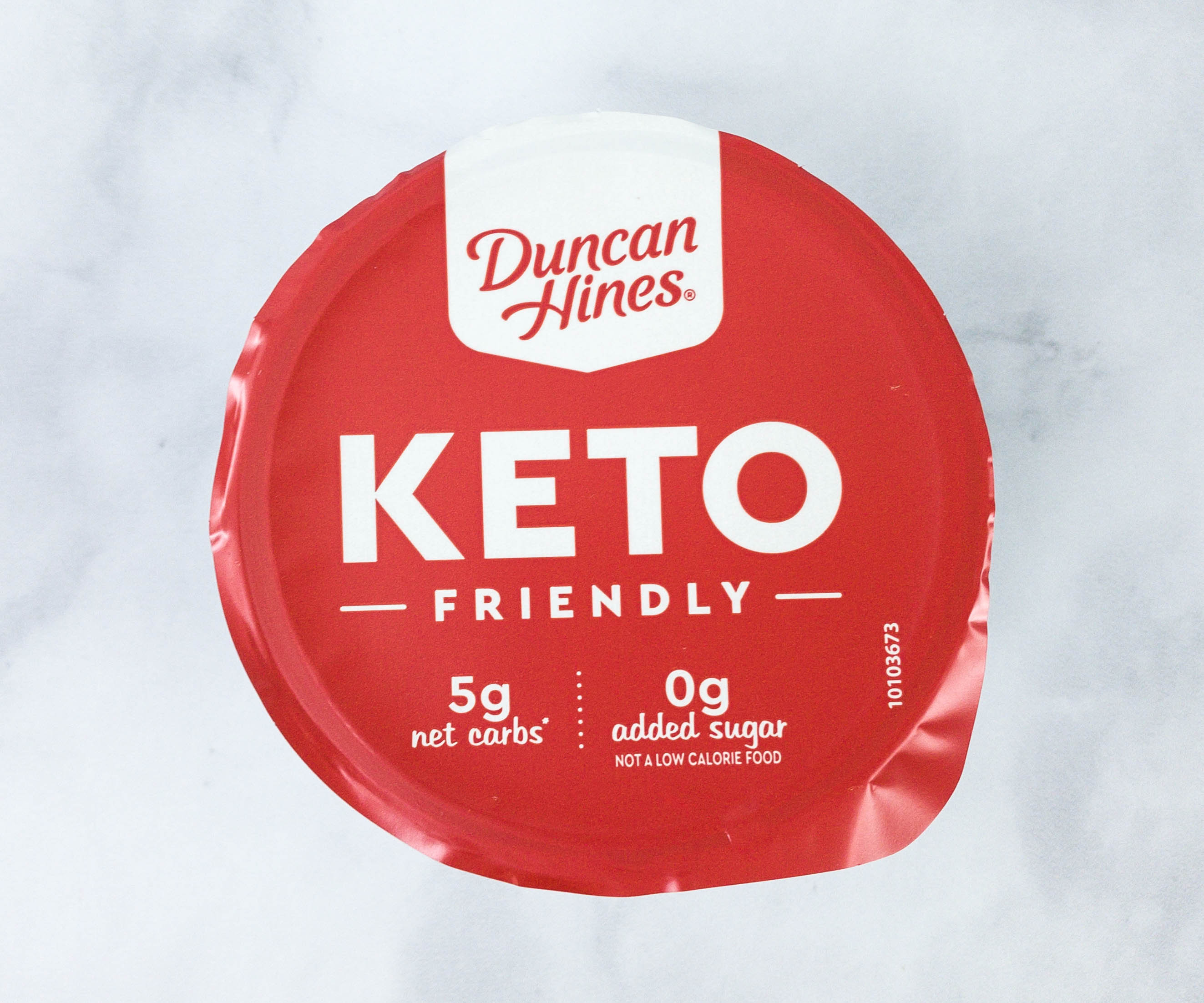 Duncan Hines Keto Friendly Walnut Fudge Brownie Mix ($1.99) It's a keto-friendly and easy-to-prepare brownie treat in a cup! You just need to add water and melted butter in the mix, put it in the microwave, and then it's ready to be enjoyed.
A warm keto-friendly brownie is surely a nice treat any day of the week. It came out rich and decadent, and I loved it. It doesn't have added sugar but it tasted good!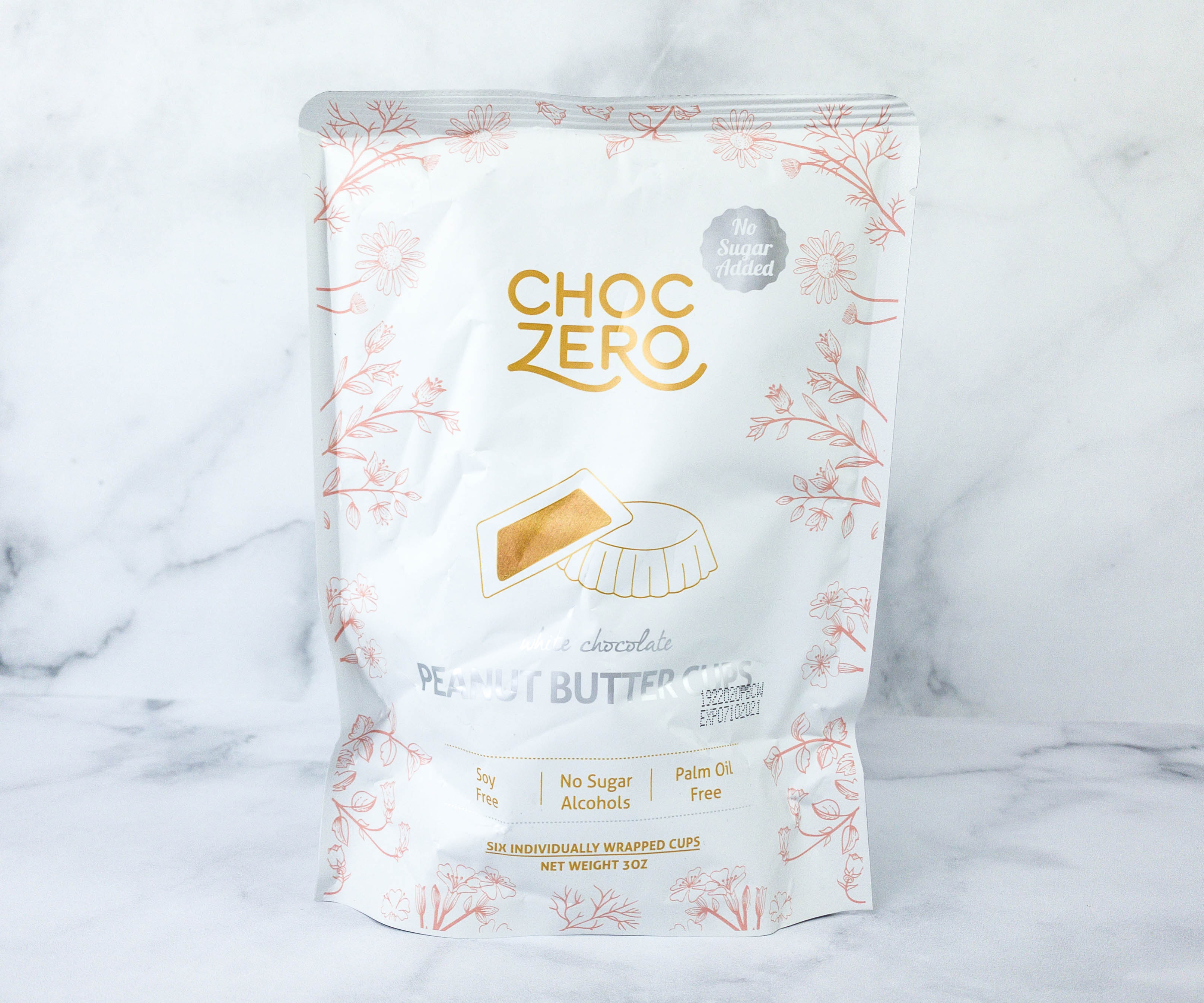 Choc Zero White Chocolate Peanut Butter Cups ($5.99) What could be better than white chocolate and peanut butter in a cup? A low-carb version of it! This pack is just exactly what I need to enjoy this childhood favorite treat. It's sweetened using monk fruit and it's so creamy and tasty!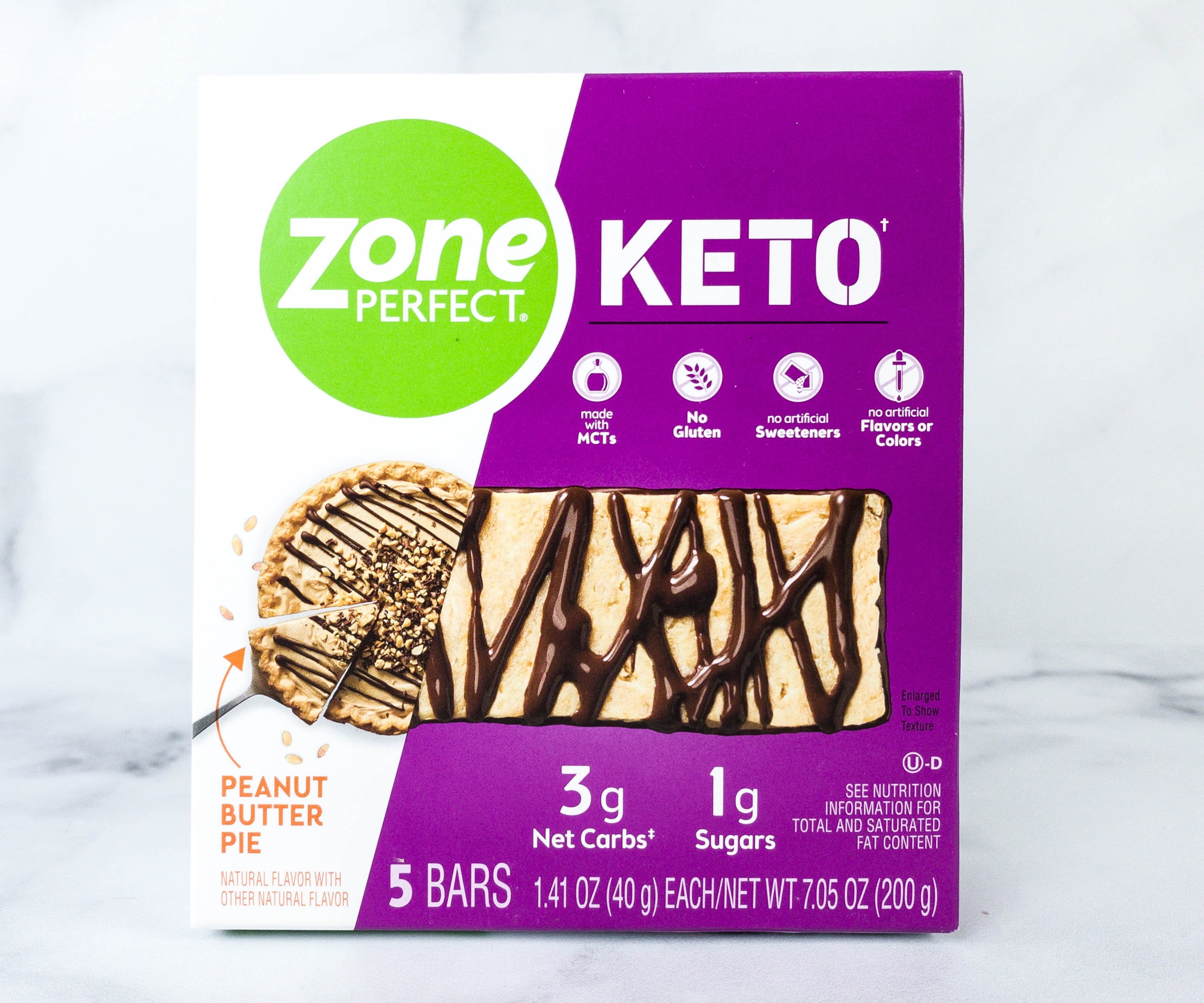 Zone Perfect Keto Peanut Butter Pie. These keto bars are ideal as a grab-and-go snack. I received the peanut butter pie variant and it was as nutty as I hoped for it to be! Each bite is rich in flavors and the texture is also good. It wasn't hard nor too chewy. Also, it doesn't contain gluten, artificial flavors, colors, and sweeteners.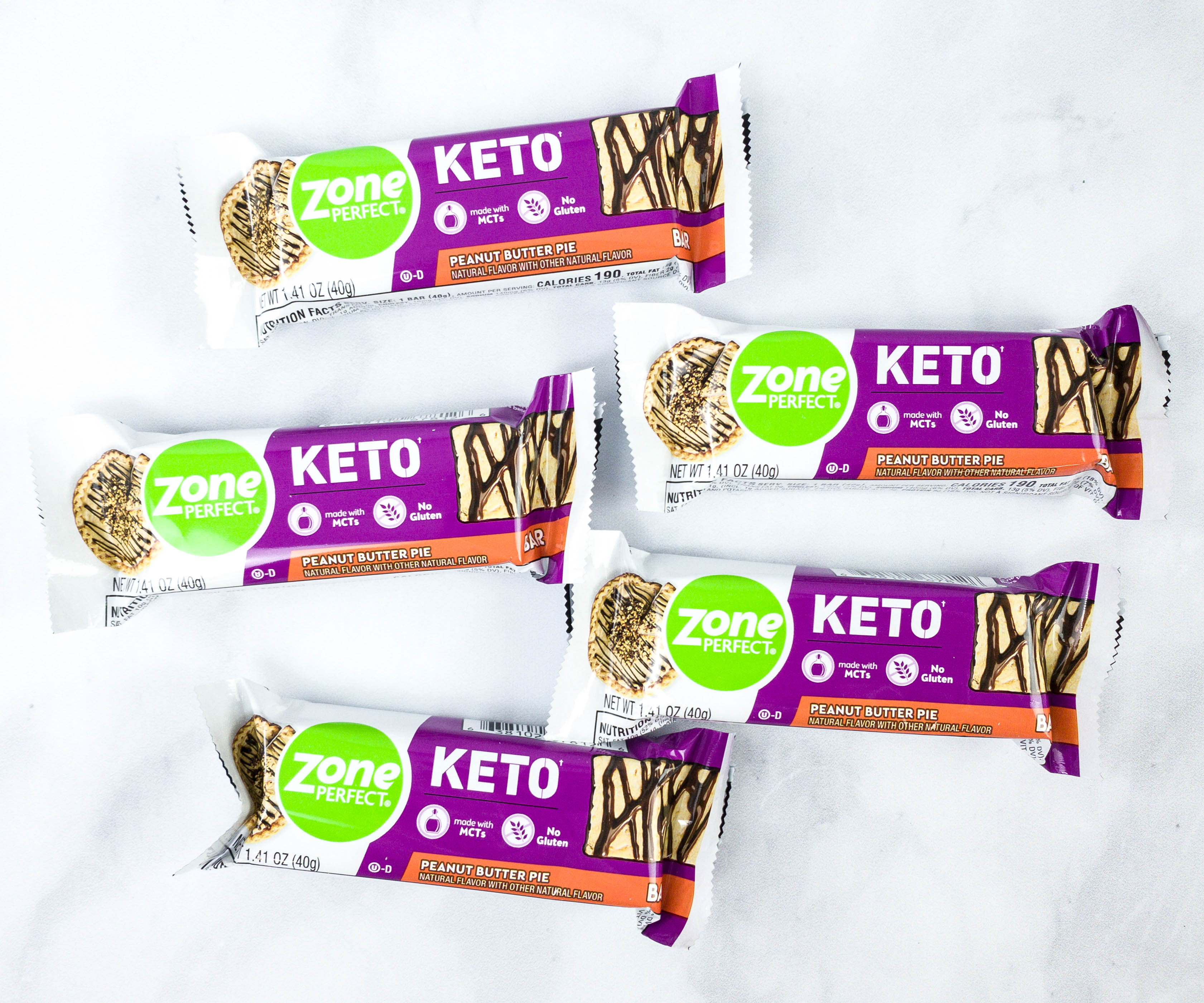 I received 5 individually wrapped bars!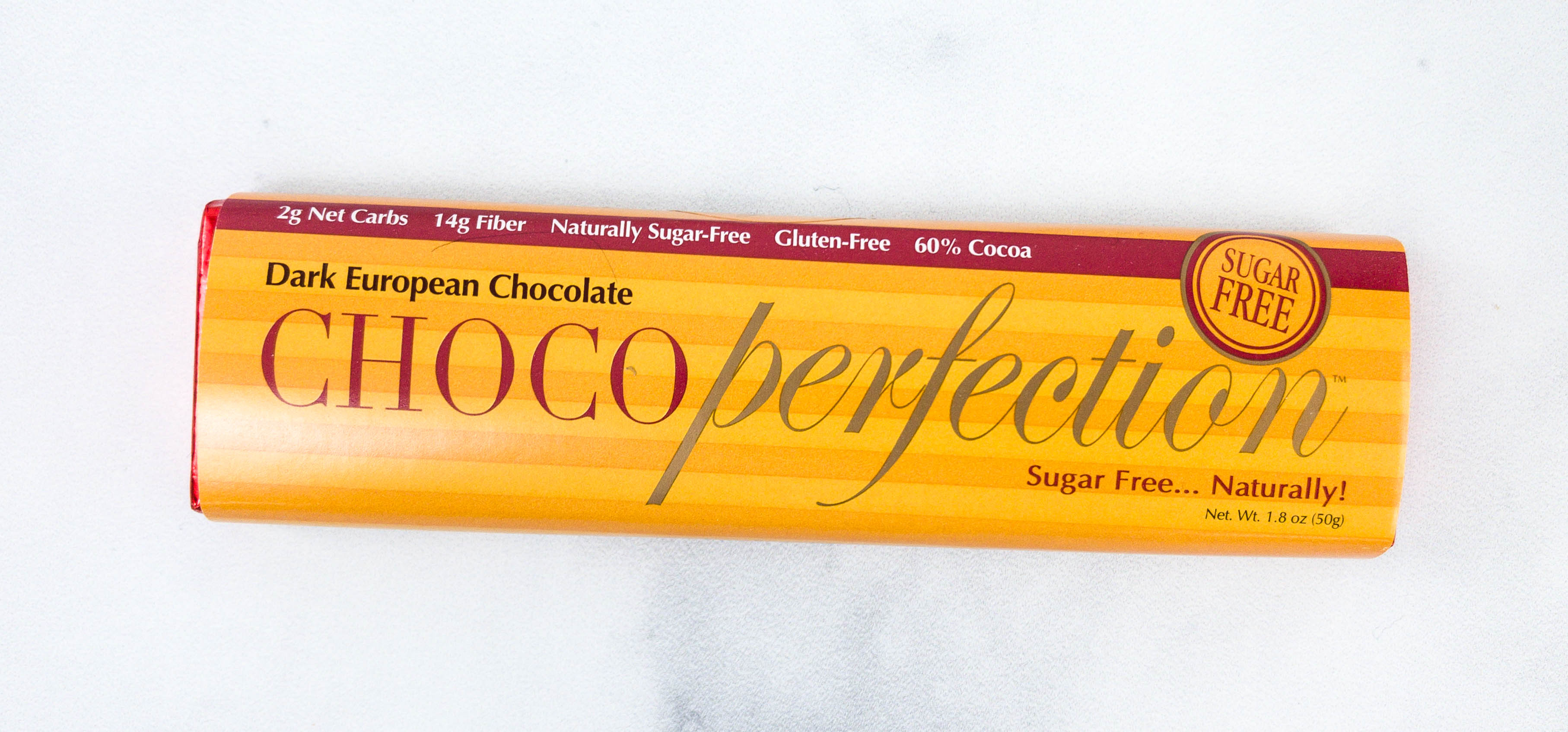 Dark European Chocolate Choco Perfection ($8.66) This chocolate bar is deserving of its name. It's made from 60% cocoa, making it smooth and rich. It's also sugar-free yet it tastes perfect. It's great to have in handy for to curb sweet tooth cravings minus the guilt!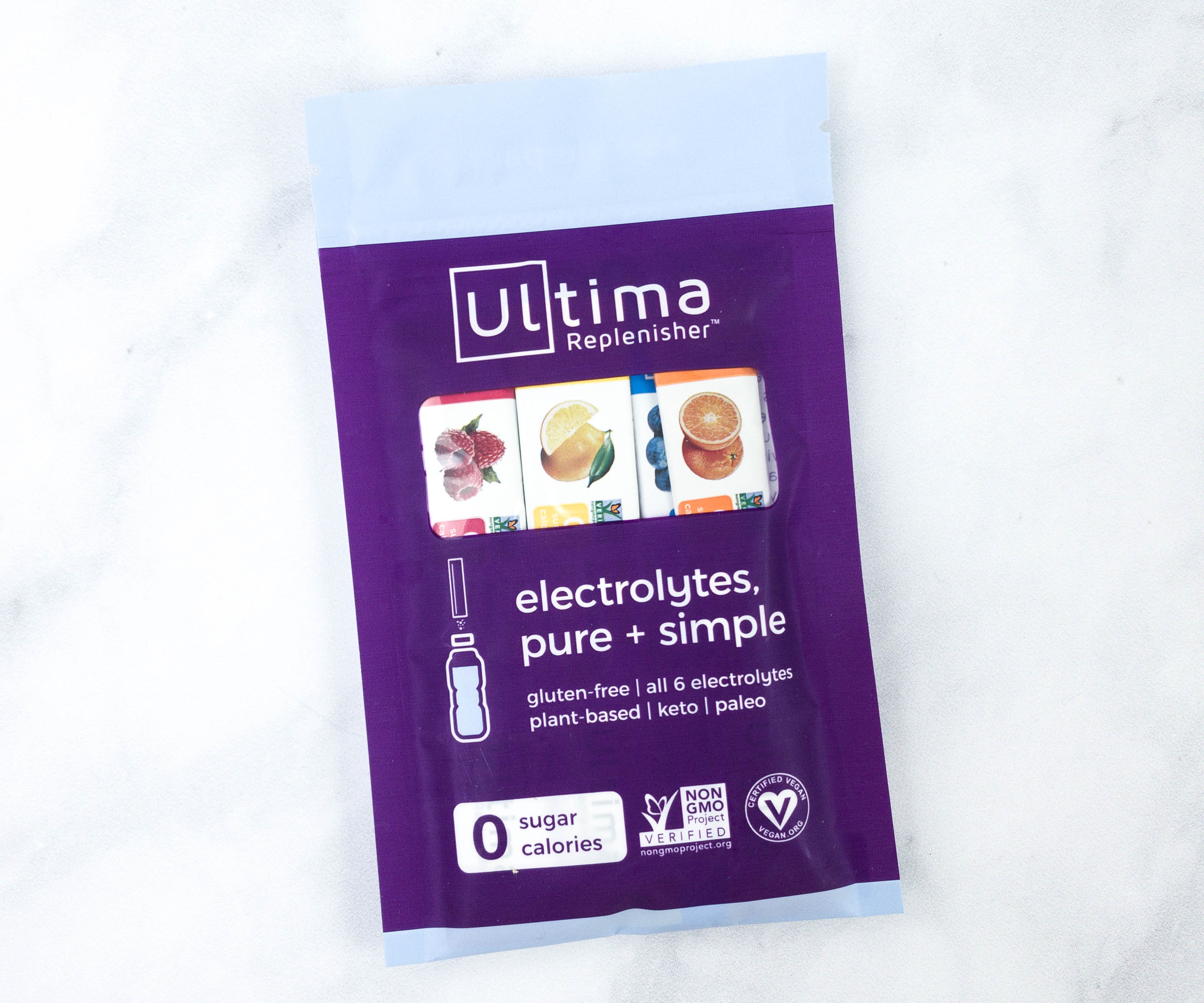 Ultima Replenisher Electrolytes ($7.99) Replenishing electrolytes is just as important as having a healthy diet. This product gets the job done to help your body perform its full capability. It tastes good too with its fruity flavors and organic sweetener.
I received them in 6 flavors: orange, blue raspberry, cherry pomegranate, lemonade, grape, and raspberry!
KetoKrate sends only the best keto-friendly snacks, making it easy for keto dieters to find delicious snacks that they shouldn't have to feel guilty about. This month, the box includes a bunch of savory treats, plus peanut butter snacks! There are also keto friendly bars and chocolates that I love to have in handy for curbing sudden cravings. They all taste so good and the best thing is that they are made only from clean, low-carb ingredients! If you can't get enough of the snacks they send in the monthly box, the good news is that they have a members-only shop that offers more keto-friendly goodies!
What do you think of the KetoKrate box?