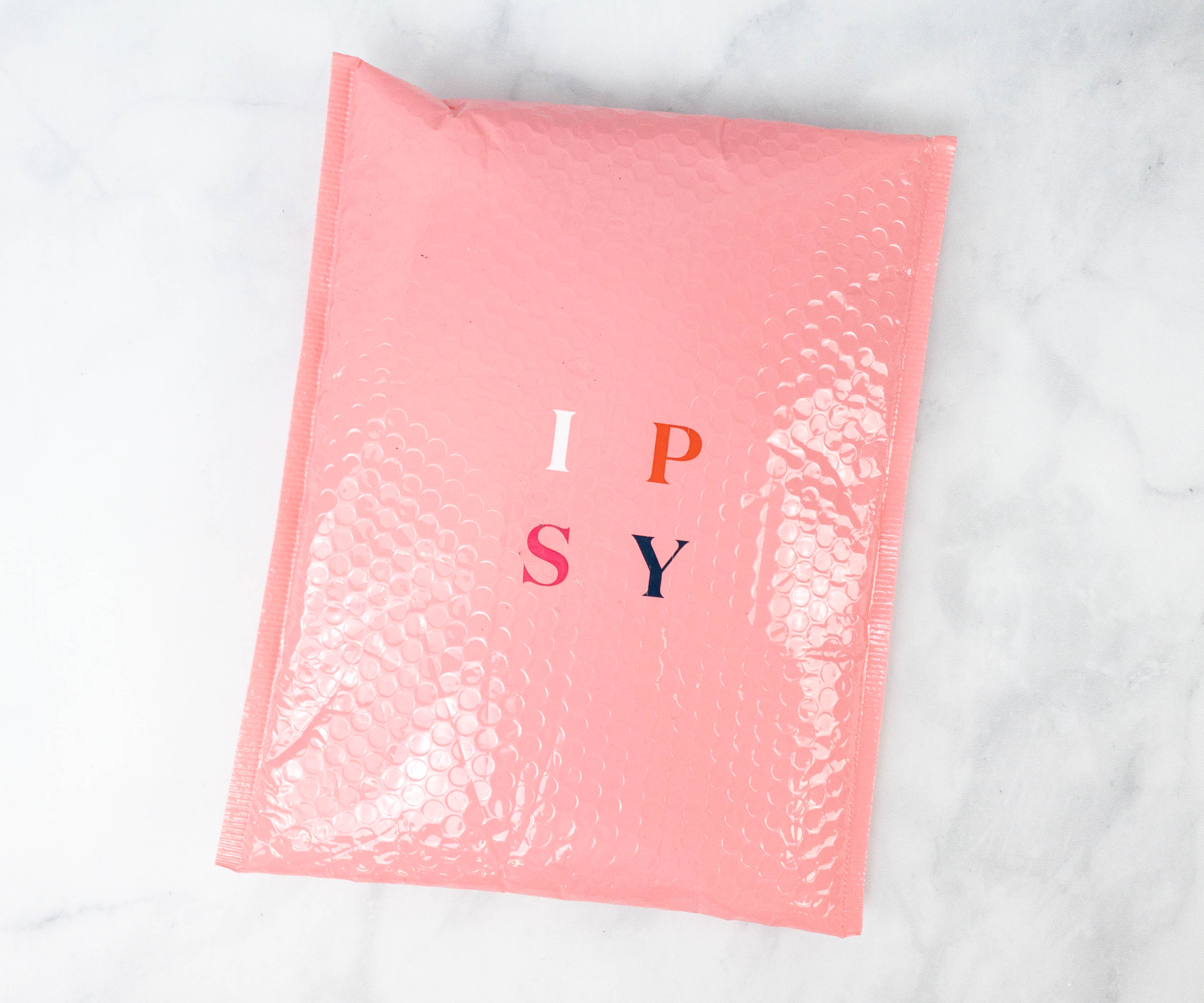 Ipsy Glambag Plus is the upgraded version of the monthly Ipsy Glam Bag. For $25 a month, it contains 5 full-size products from brands you love, plus a deluxe makeup bag with every shipment. The promised value of each box is $120 worth of products. It will contain variations, but there are far fewer compared to the regular Ipsy Glam Bag. Be sure to continue to rate and review your bag to help personalize it to your needs. Check out our Ipsy Glam Bag Plus explainer to find out every detail of this subscription!
Ipsy Glambag Plus subscribers now choose three items for their bag, not just 1!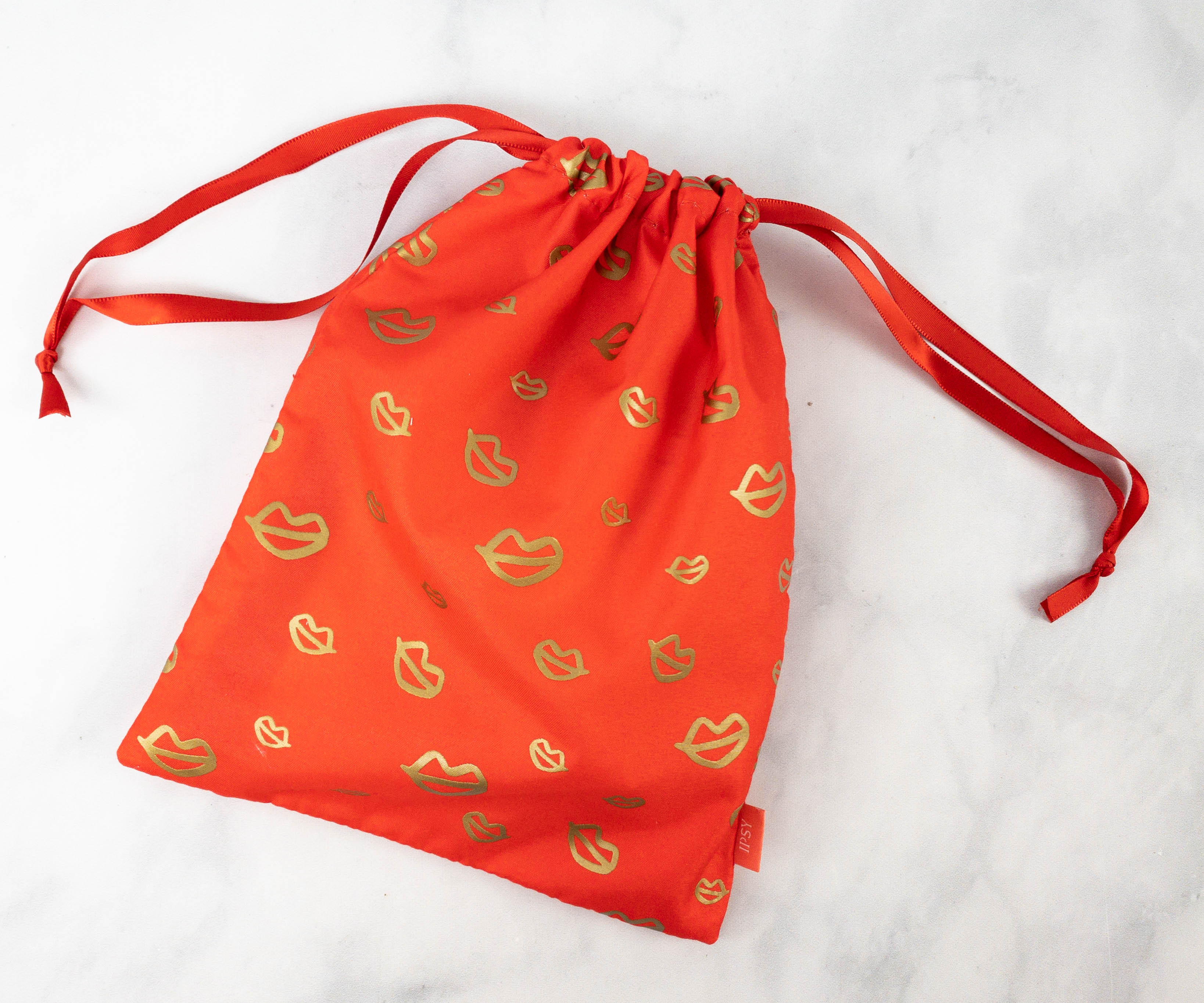 The items came in a red drawstring pouch with gold colored lips printed all over it.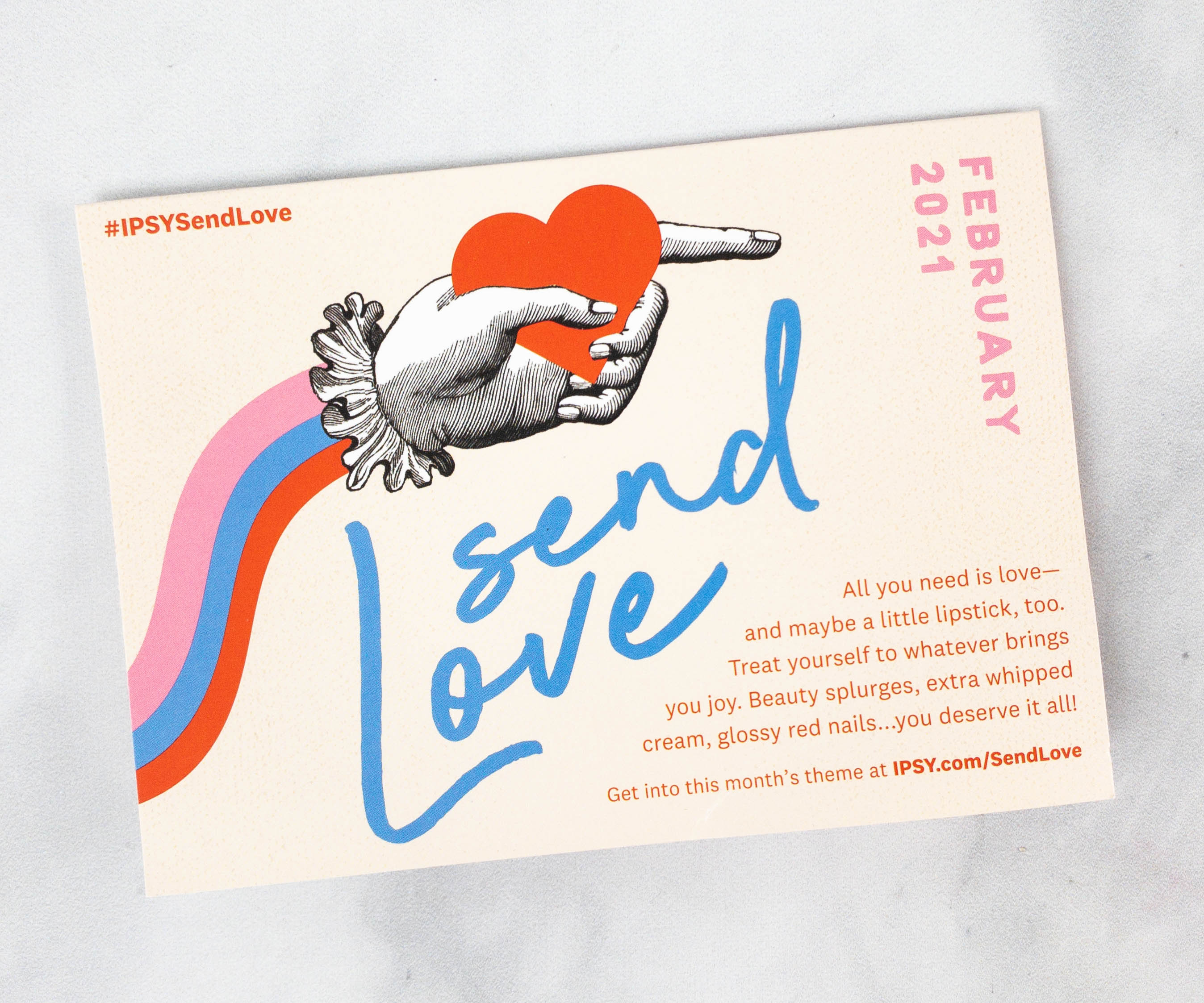 This month's theme is SEND LOVE.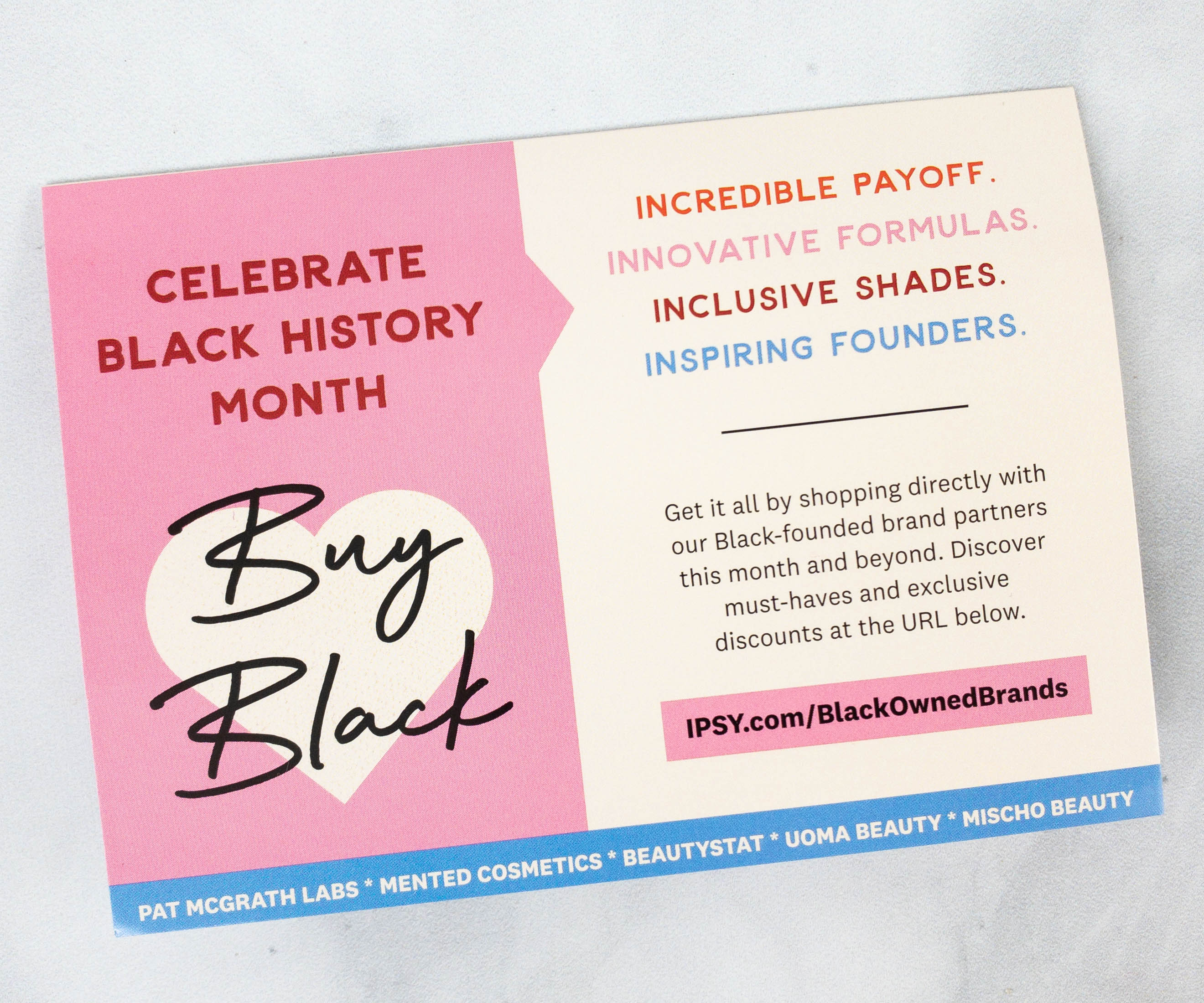 The card encourages us to celebrate Black History Month by supporting Black-owned brands!
There's also a list of things they're suggesting us to do this month!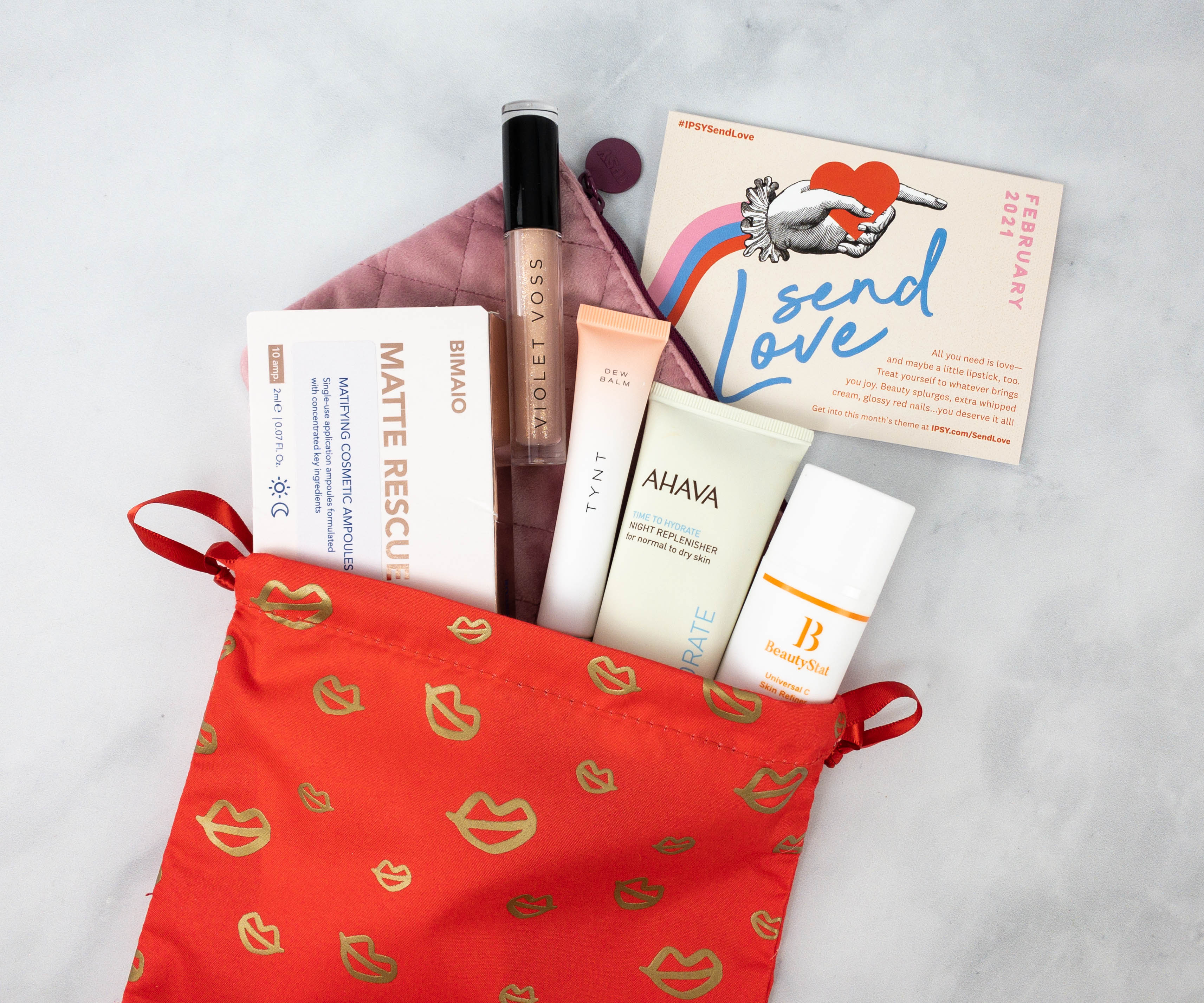 Here's a sneak peek of what's inside!
Everything in the box!
Glambag. This month's glambag has a classic vibe to it. I love the dusty rose color outside and the dark maroon zipper and inner lining. I think the colors compliment each other really well!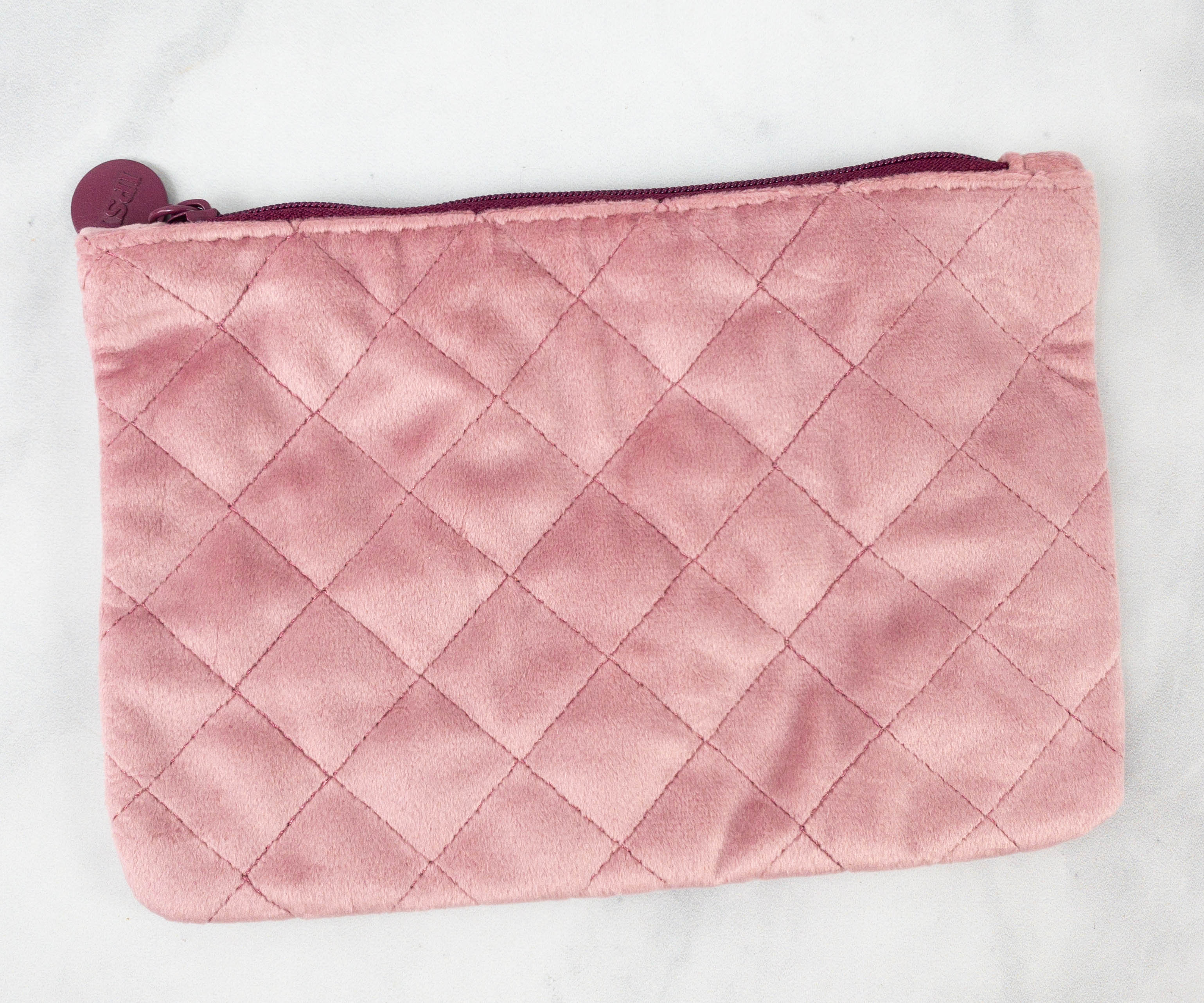 I can use this as my go-to make-up pouch! I think they sent an extra pouch last month and I didn't include it in the pics because I thought it was a mistake. Now, I think they're offloading inventory of excess bags into plus subscribers' shipments. Did you get one too?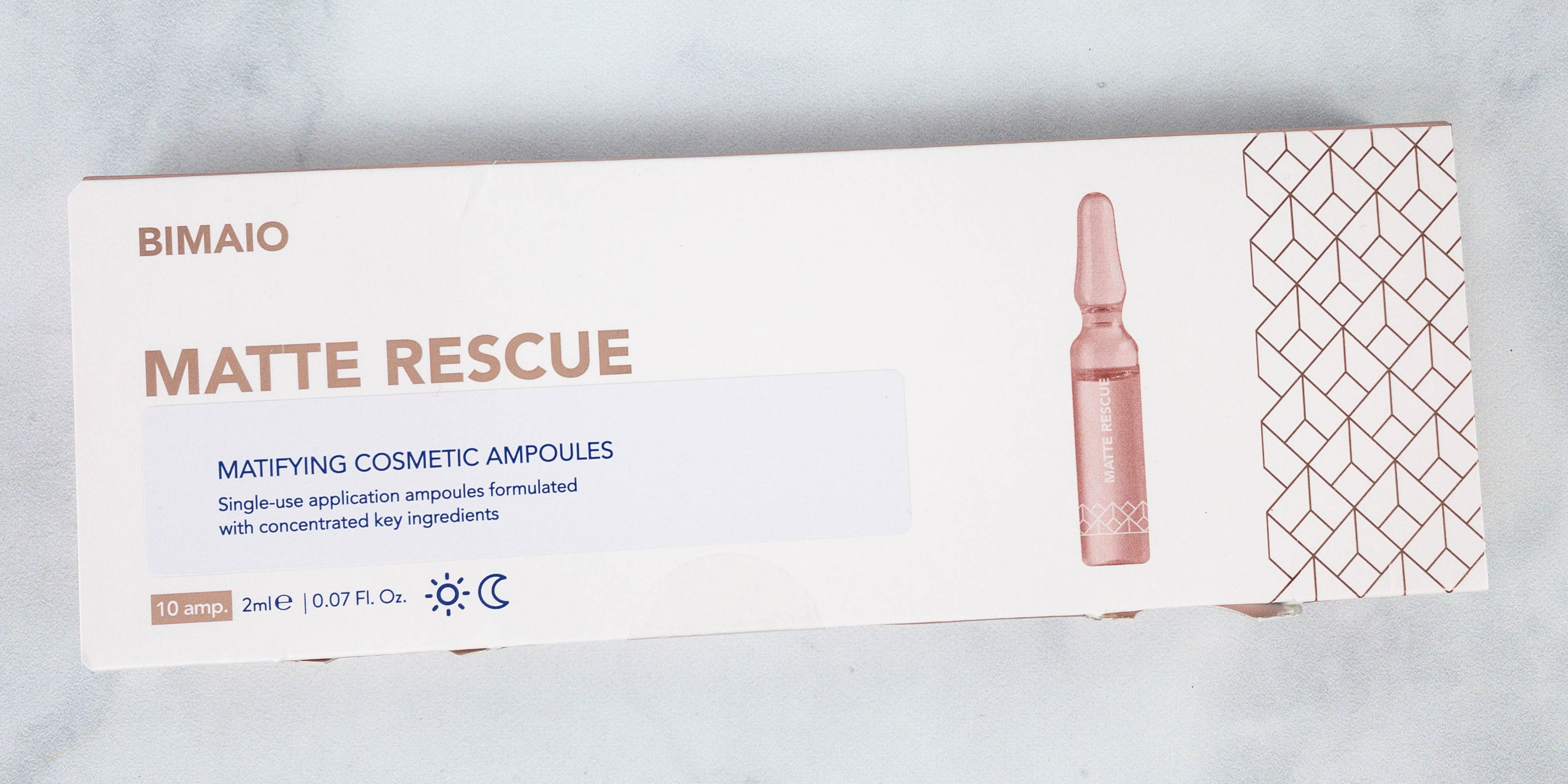 Bimaio Matte Rescue Mattifying Cosmetic Ampoules. It's a set of mattifying cosmetic capsules, ideal for keeping oily skin at bay! This was one of my choice items and it appears to be from a totally legit Spanish cosmetics company, but maybe a discontinued product line. One of their things is different varieties of these ampoules.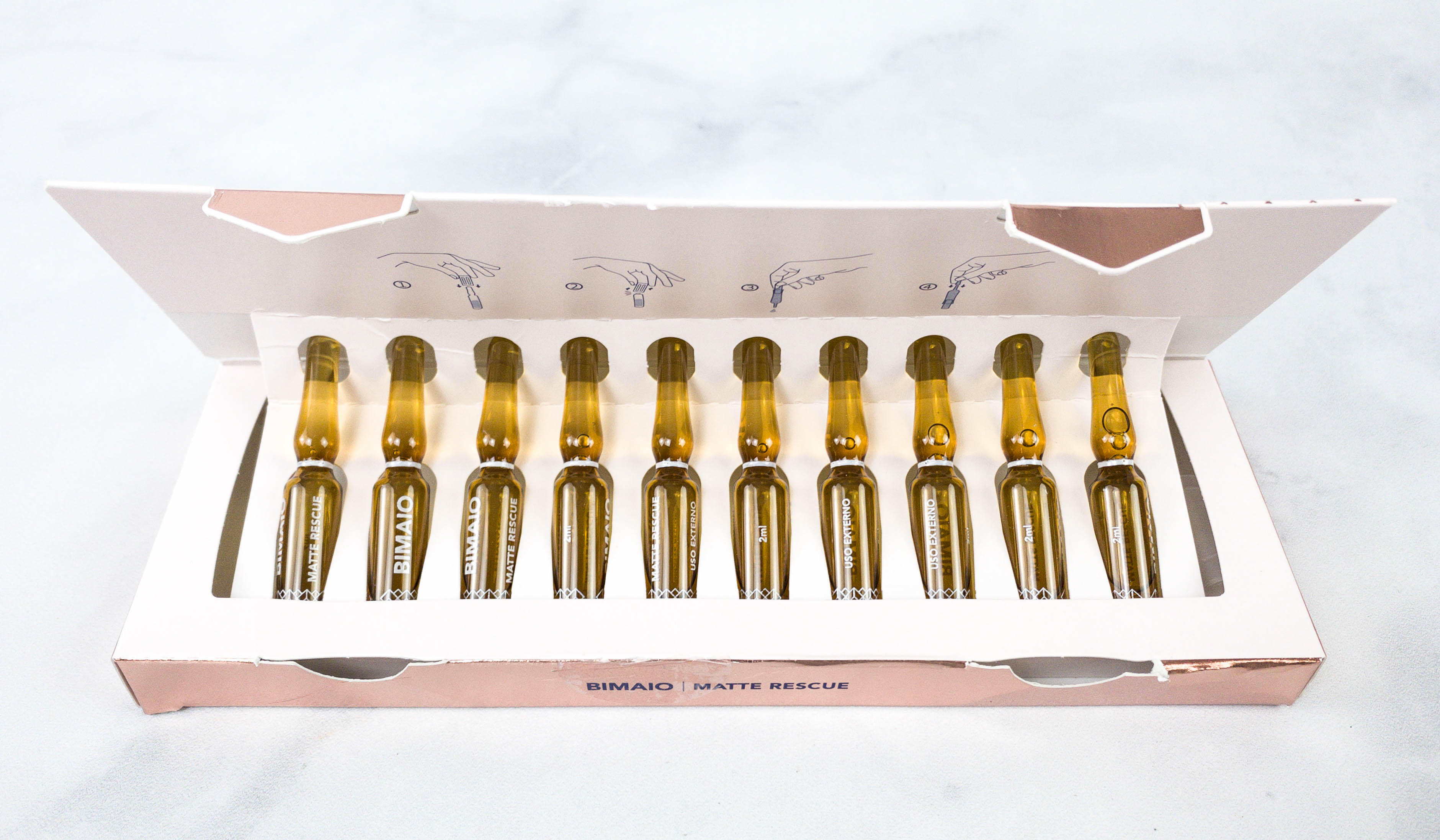 They came nicely packed in this a custom box, with each ampoule secured in its place.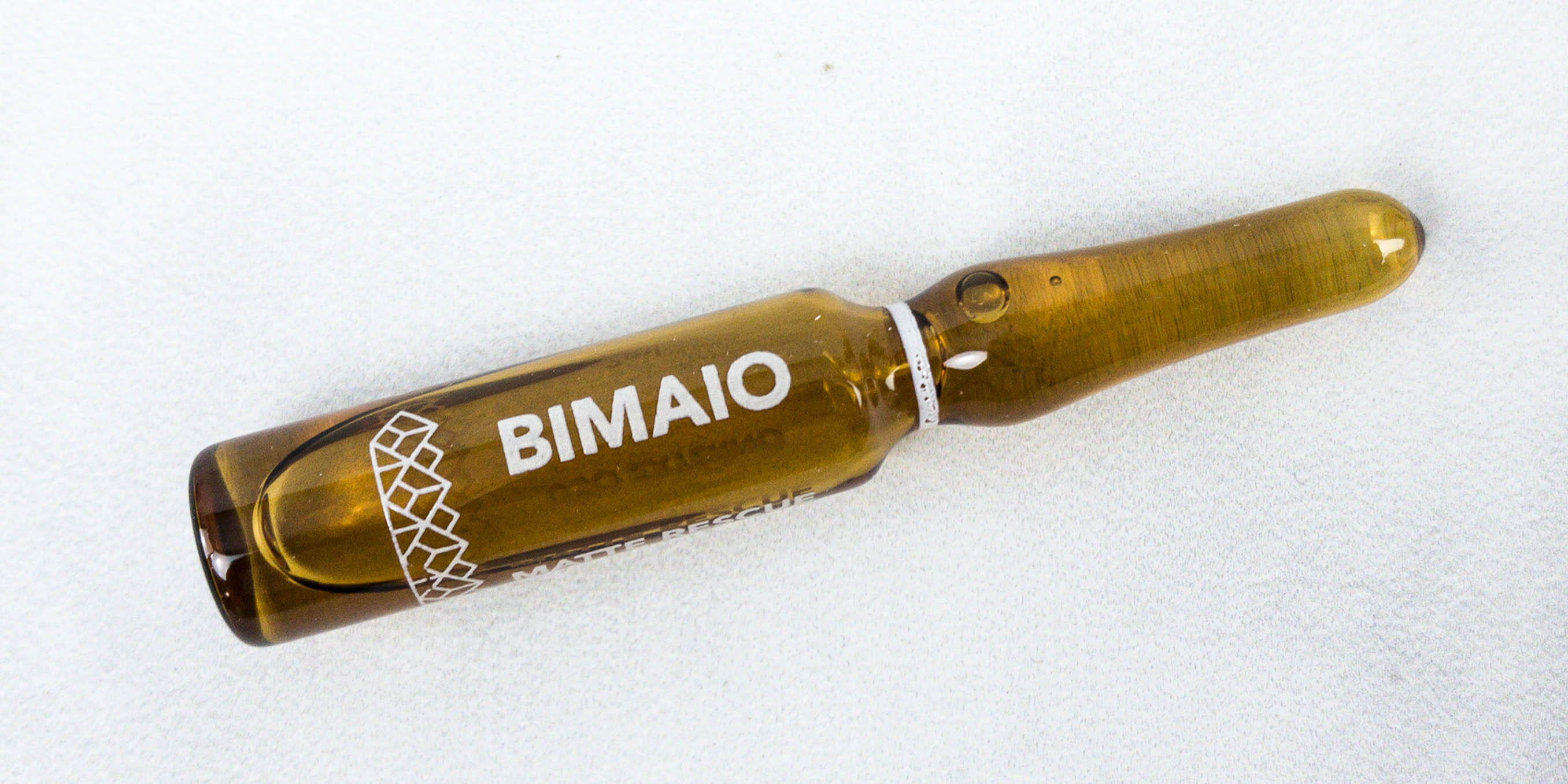 To use, simply break open the ampoule using the included tool and massage the contents on your face. This is a 10-day treatment so it may take a while before visible results like minimized pores, but so far my skin loves it. It's lightweight and there's no sticky feeling after, just a matte and smooth finish!
FYI, I've seen that some Ipsters report not getting the tool or even getting cut, so I'm thinking of not picking this type of product in the future.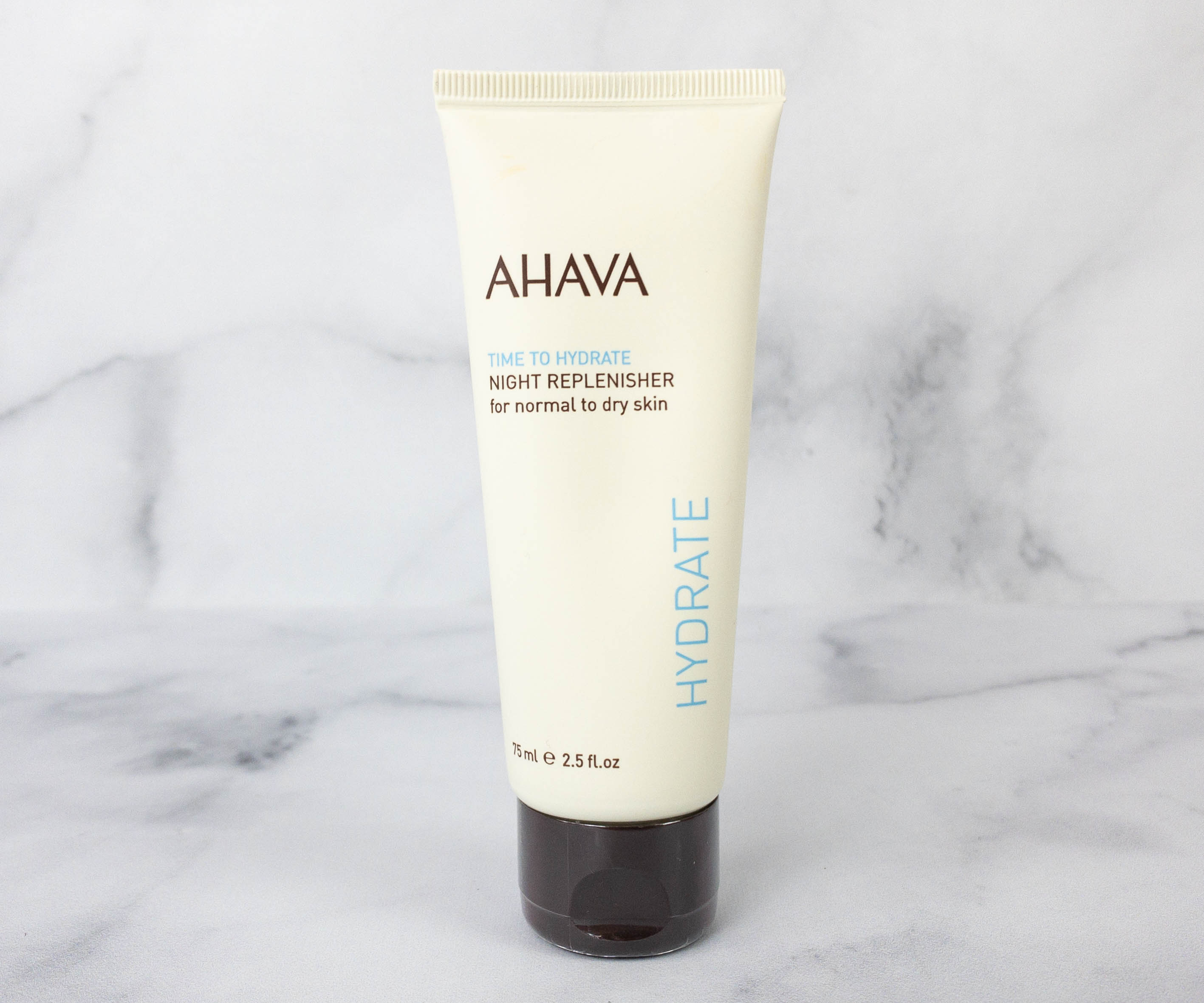 AHAVA Time To Hydrate Night Replenisher ($78) This moisturizer helps the skin recover and revive itself at night, while you sleep, so you wake up to a glowing and vibrant skin the next day! It contains vitamin E that helps with moisture as well as signs of aging. It also has jojoba oil that works to improve skin elasticity and softness! I didn't realize this was going to be such a premium item and I'm happy with this.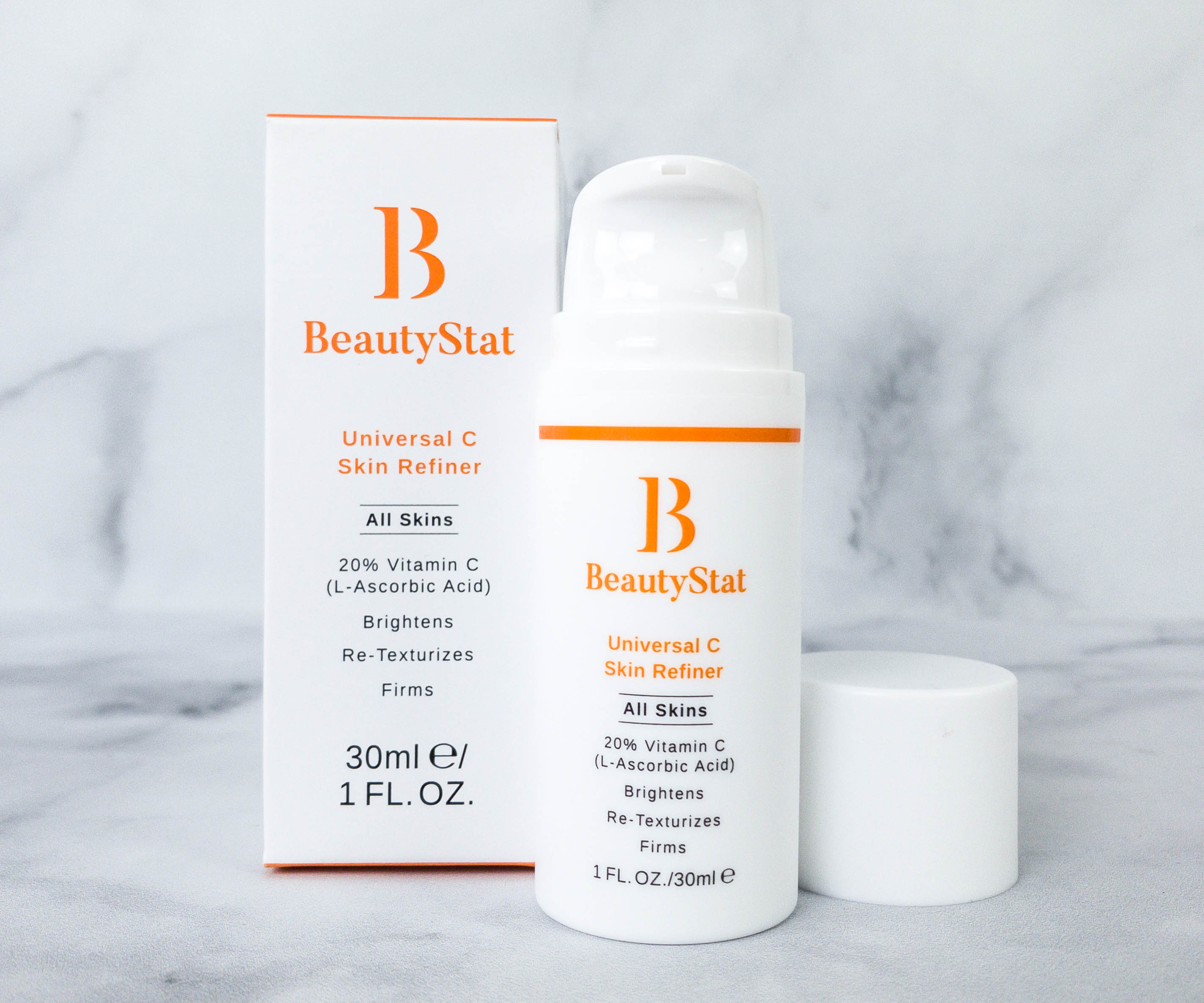 BeautyStat Universal C Skin Refiner ($80) With a 20% concentration of vitamin C, this product helps brighten the skin and keep it firm! It also hydrates and helps improve the skin's texture so you get smooth and glowing skin with continued use. I love that the formula gets absorbed by the skin quickly, and that it works well under makeup. Other ingredients are green tea and squalene.
Something ipsy picked for me, because I selected a vit C product last month. Really don't need one the next month. Algorithm fail.
TYNT Dew Balm ($28) If you want to achieve a dewy look, this balm is for you! A thin layer of this product leaves my skin with a glowing finish. It has a luxurious texture that glides smoothly on the skin, and the built-in applicator makes application easier as well. This is great for days when you don't feel like wearing foundation but would like to have your skin looking fresh!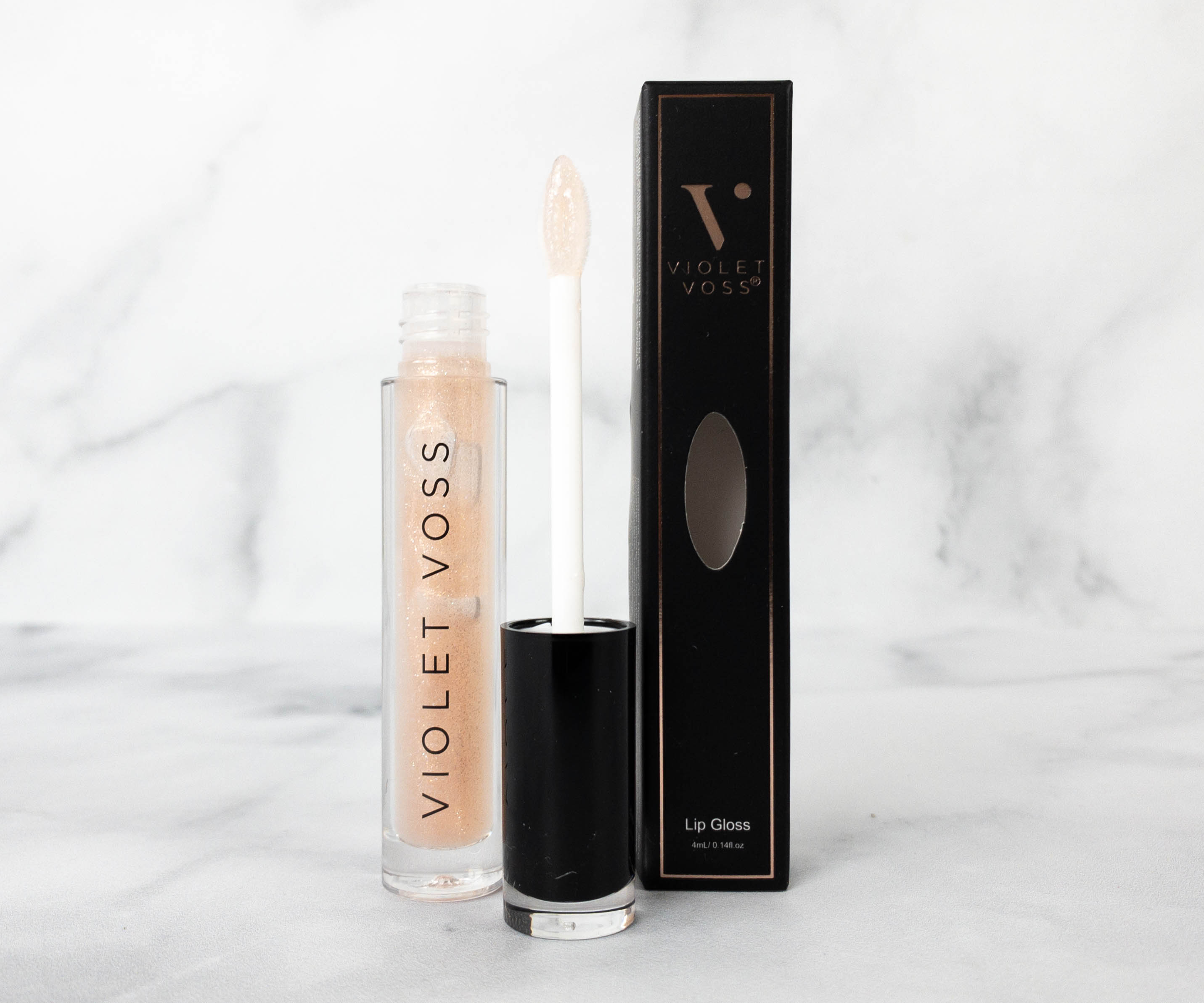 Violet Voss Lip Gloss ($12) This nude lipgloss looks absolutely pretty! It adds a layer of shine on my lips that I can wear as it is or even on top of my favorite lipstick. The formula isn't tacky and it glides like butter!
With over $230 worth of items, this box gave me good value for my money. I'm also happy that it's jampacked with skin-friendly products that I can use to keep my skin well nourished despite busy schedules. There's a set of ampoules for a 10-day treatment, plus a vitamin C skin refiner that is easy to incorporate to any beauty routine. The lip gloss and the balm are also pretty good! Meanwhile, the moisturizer's retail price is a little too steep. It's nice to be able to try it through this subscription, but I'm not sure if I'm willing to buy it in retail given that price. Overall, it's a good box and I'm pretty happy with the mix of items I received because they're exactly what I need! Value for money, I'm loving GBP more and more!
What do you think of this month's Ipsy Glambag Plus?